This year I'll be hosting Thanksgiving dinner at my home. The thought of having my entire extended family over for dinner is something that would have stressed me out in the past but thanks to a few pro tips I've learned over the years, I'm now able to host holidays with ease!
I've put together some of my top tips for hosting Thanksgiving dinner so you can enjoy more stress-free time this year with family.
Thanksgiving Hosting Tips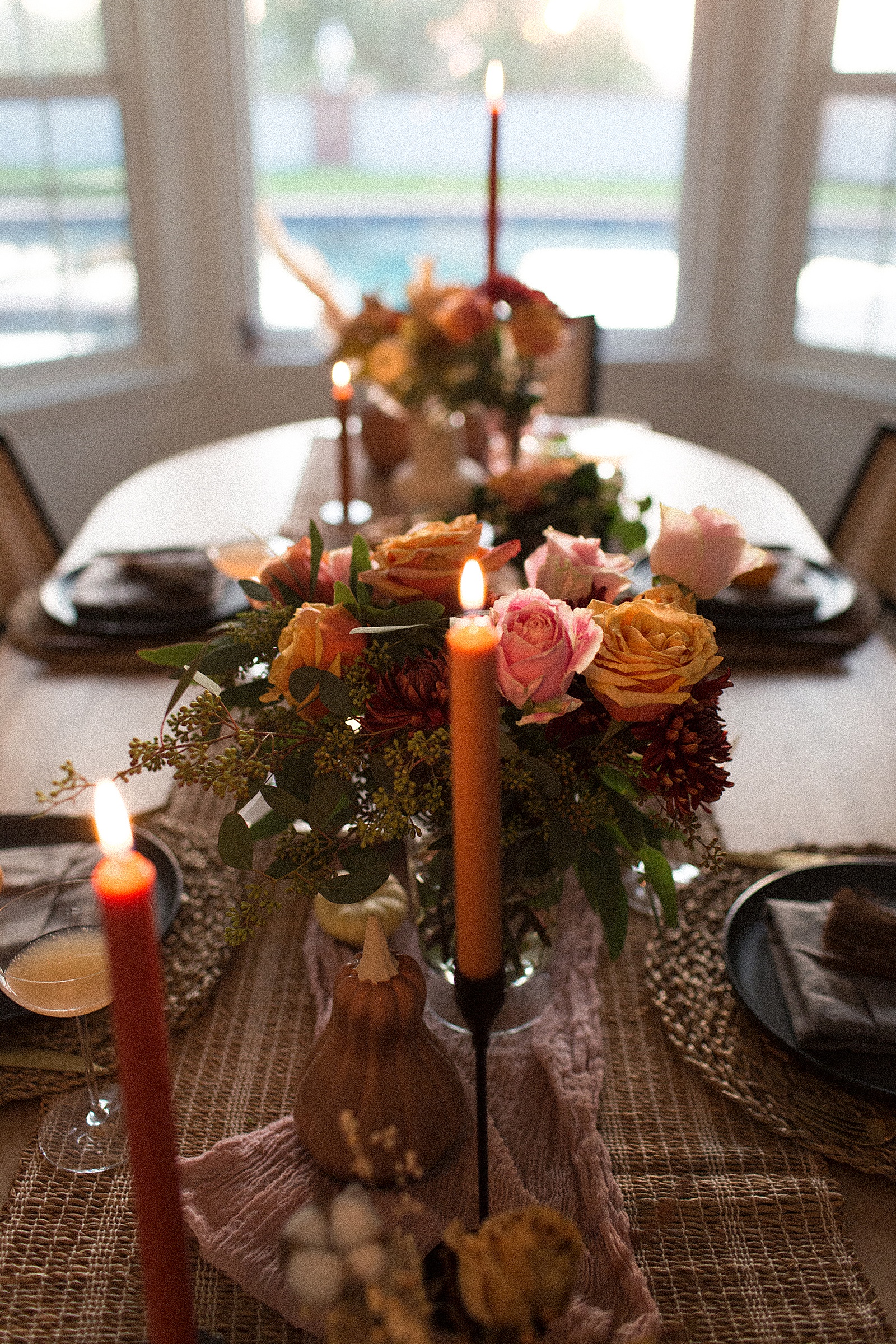 1. Elevate everyday recipes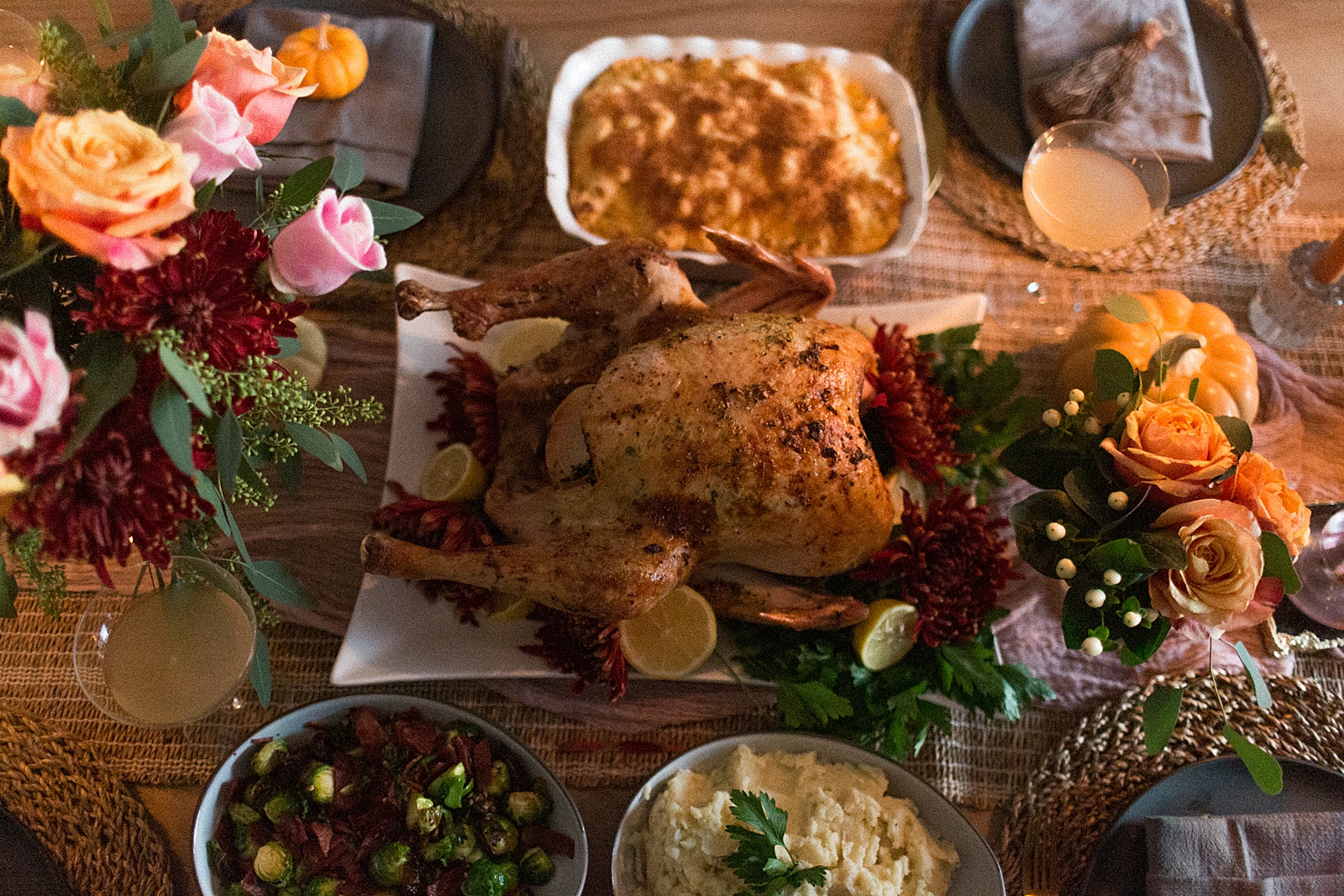 When it comes to Thanksgiving, the food is the star. My rule of thumb when hosting is to really treat your guests! Spend time planning which dishes you'll be making and what your guests will bring (if any).
Try new, elevated recipes and source high quality ingredients. Your guests will remember the food if it's good, but they will definitely remember if it's not up to par.
You can find my 3 easy and unique Thanksgiving side dish recipes here.
2. Stick to a color scheme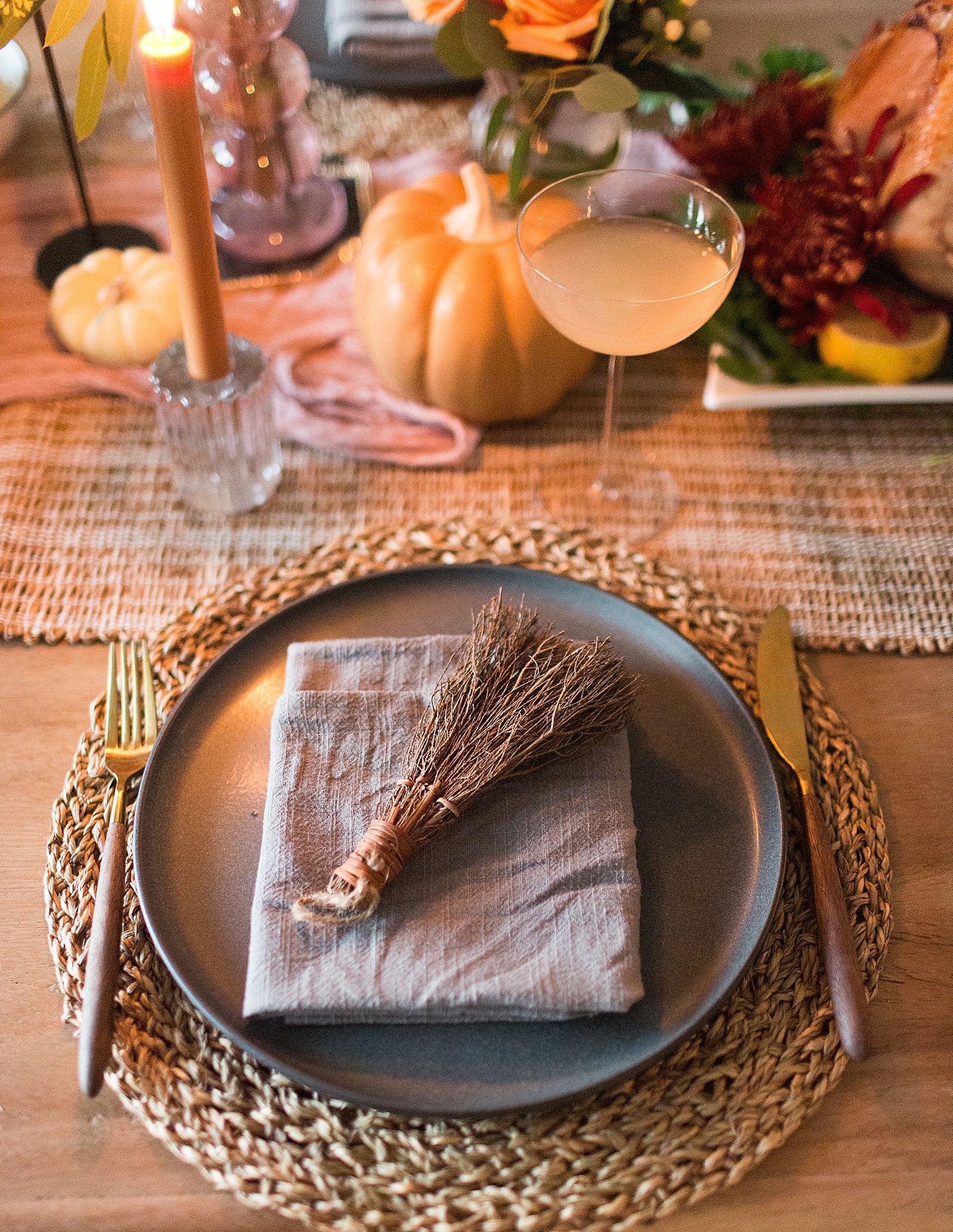 One of the easiest ways to make your decor cohesive during any event is to choose a color scheme. This will help you choose decor, florals, and other accents that compliment each other in your space.
For fall, I love neutrals mixed with red/mauve/orange hues, but don't be afraid to think outside of the box! For my Halloween Tablescape this year, I chose non traditional colors of blue and purple and it was a hit. It's all about having fun with it and knowing perfection is overrated. Imperfect florals make beautiful accents too.
3. DIY Floral accents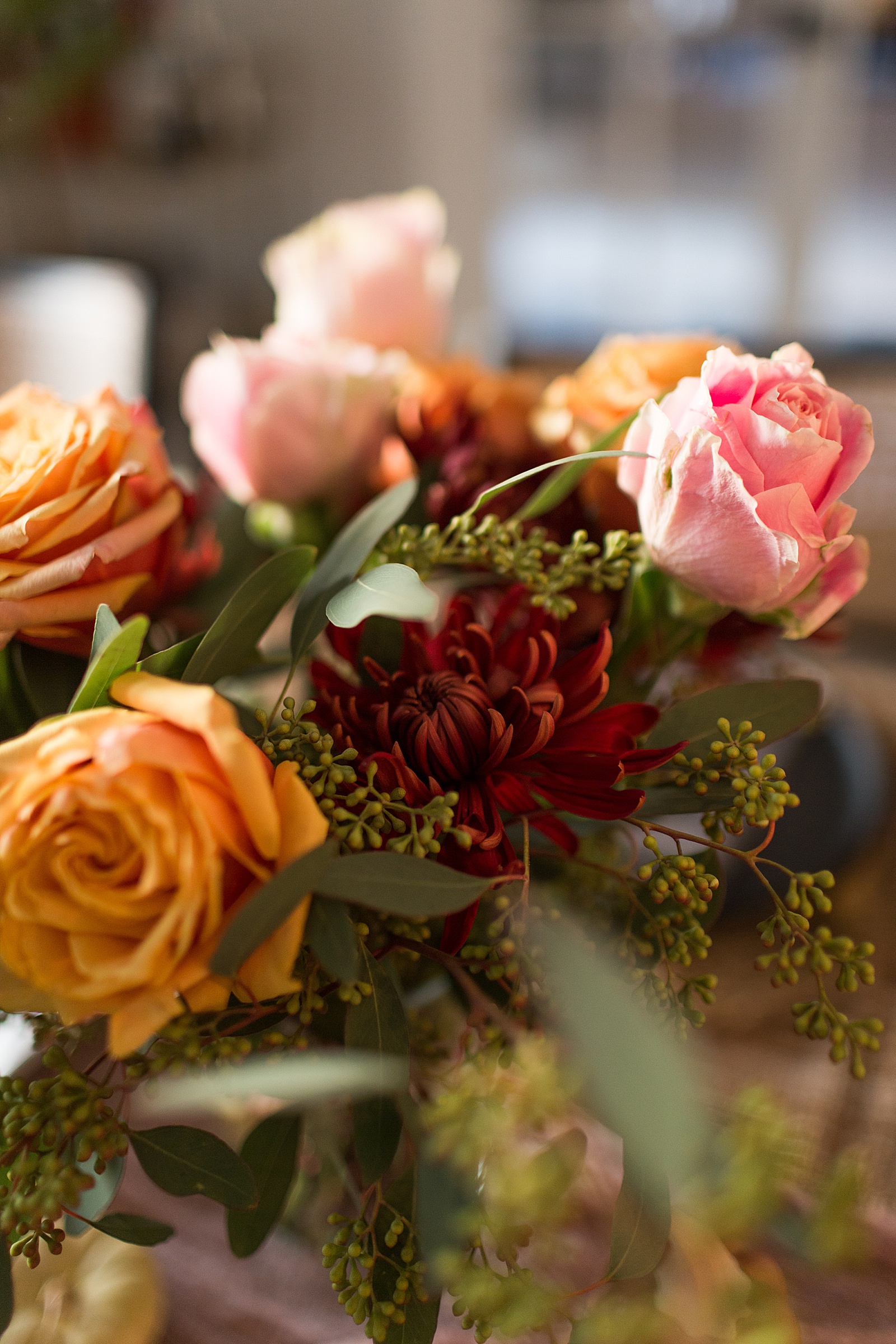 Floral accents are an easy and affordable way to really elevate your home during the holidays. But don't grab the pre-made mixes at the grocery store- if you have a few extra moments, try to DIY your own arrangements.
You don't need any training, just an eye for symmetry. Start with a base of greenery, I love using eucalyptus. Then add a variety of florals and try to stick to similar 2-3 colors. You don't always need to go big on this either. I love filling small vessels like these to line my tables. Your guests will love the attention to detail.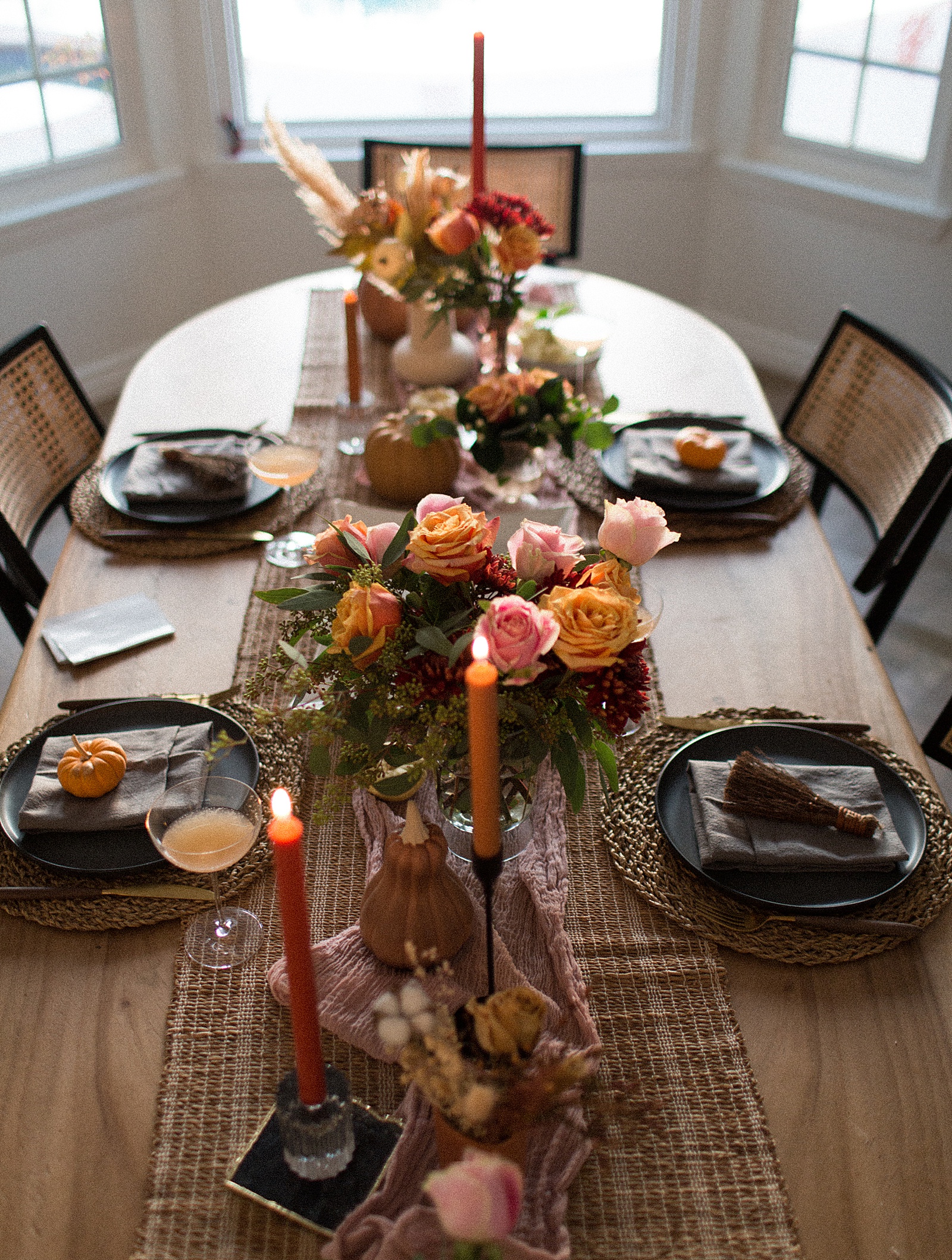 4. Thrift decor accents and tableware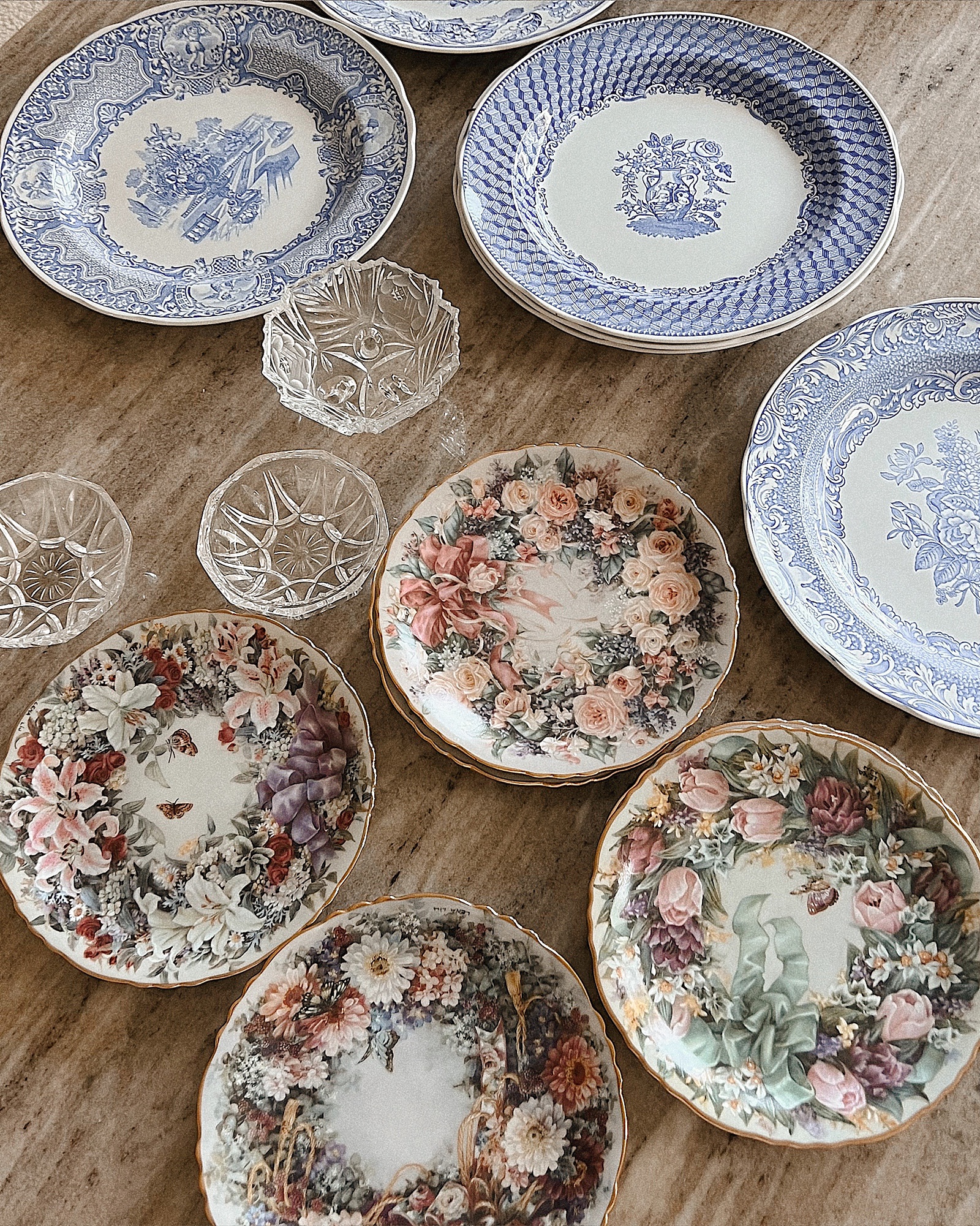 One of my secret weapons for tablescape decor is the thrift store. You can find beautiful and unique pieces at really affordable price points while thrifting! I love looking for glassware like vases, candlestick holders, and small dishes to utilize throughout my home. Another thing to look out for is linens like napkins and table runners.
5. Provide a drink station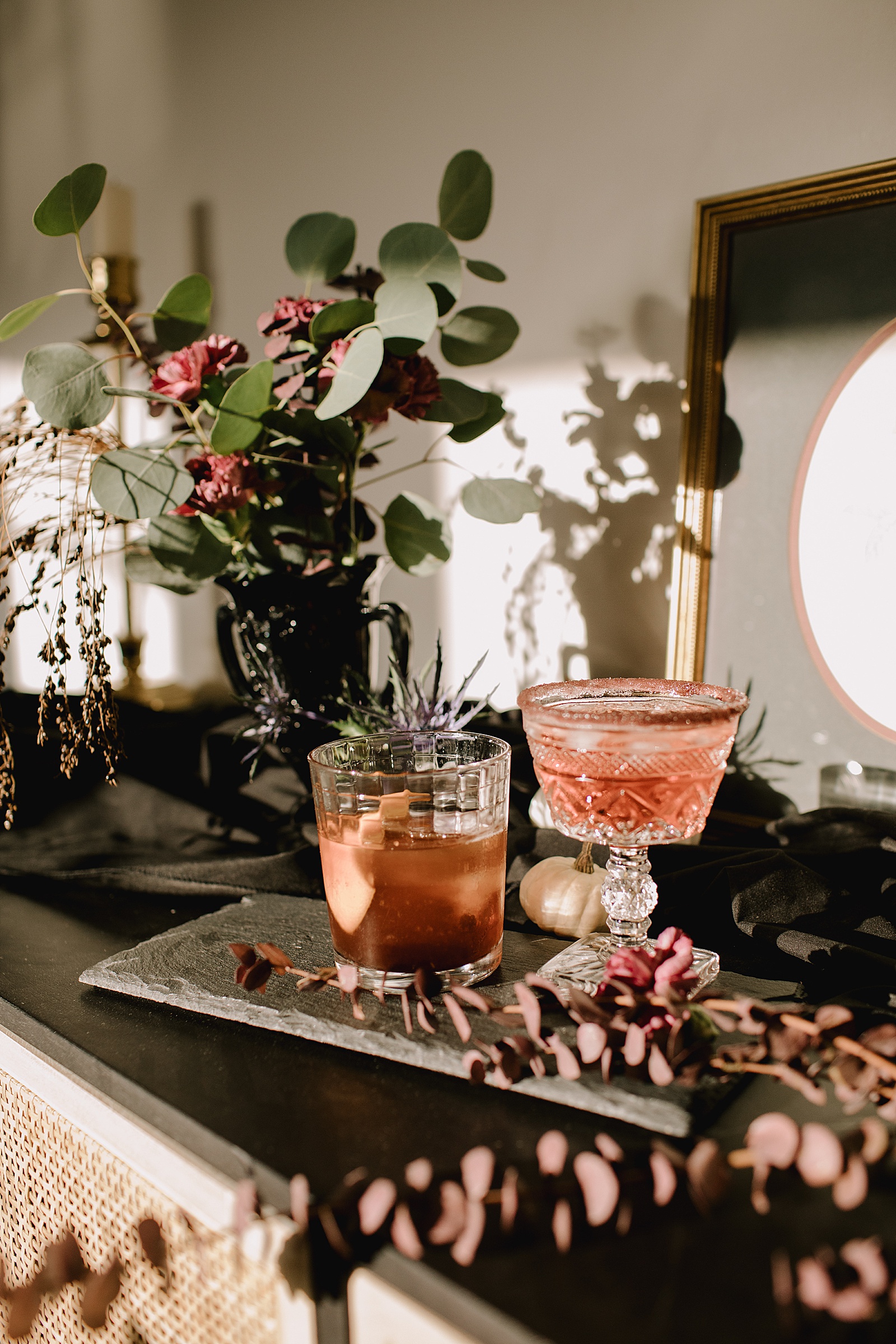 A party always gets going with good drinks! My best tip is to make sure they're easy for your guests to access. Create a drink station with ice buckets and a variety of options. Water bottles, sparkling cider, beer, seltzer, wine… the list goes on! If you're really feeling motivated, you can make some signature cocktails.
Check out the ones I made for Halloween HERE– they'd be great for Thanksgiving too!
6. Set the mood with music
Background music is essential to any dinner party. Depending on the vibe of your group, you could go with something mellow or upbeat- just make sure your guests aren't mingling in silence! My favorite dinner party vibes are cafe jazz or lofi.
If you're hosting Thanksgiving this year, best of luck! Remember that at the end of the day, the day is about enjoying time with your loved ones. All of the decor and details are extra! If you're looking for extra inspiration, you can check out my Thanksgiving tablescape from last year HERE.