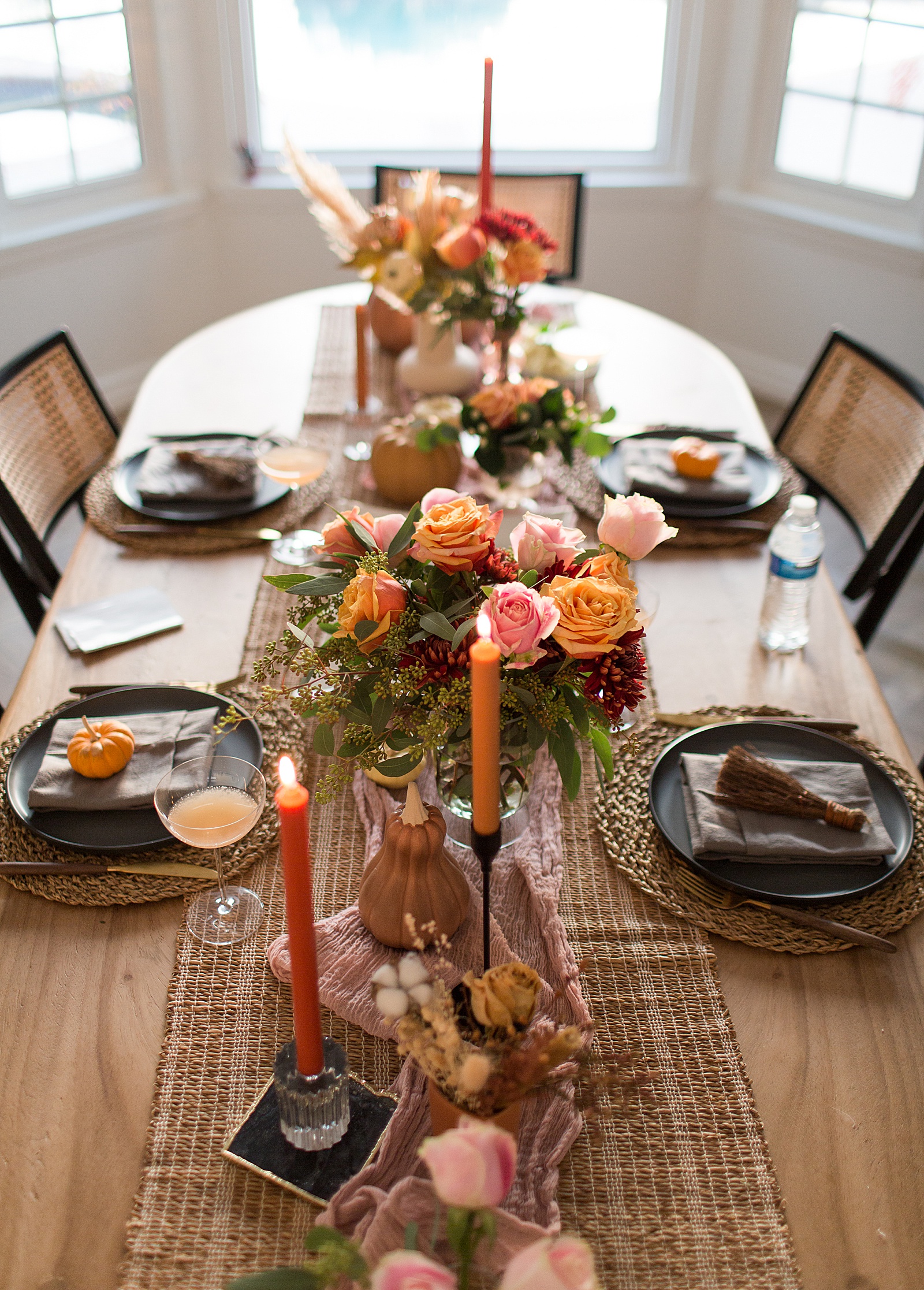 Turkey is one of the most iconic things about Thanksgiving, but it's nothing without the perfect side dishes! Whether you're hosting or attending a potluck this year, you're sure to find the perfect side to make below. And why not put a spin on the traditional with unique add-ins like truffle?
Read more to find your new favorite Thanksgiving side dish!
Easy and Unique Thanksgiving Side Dishes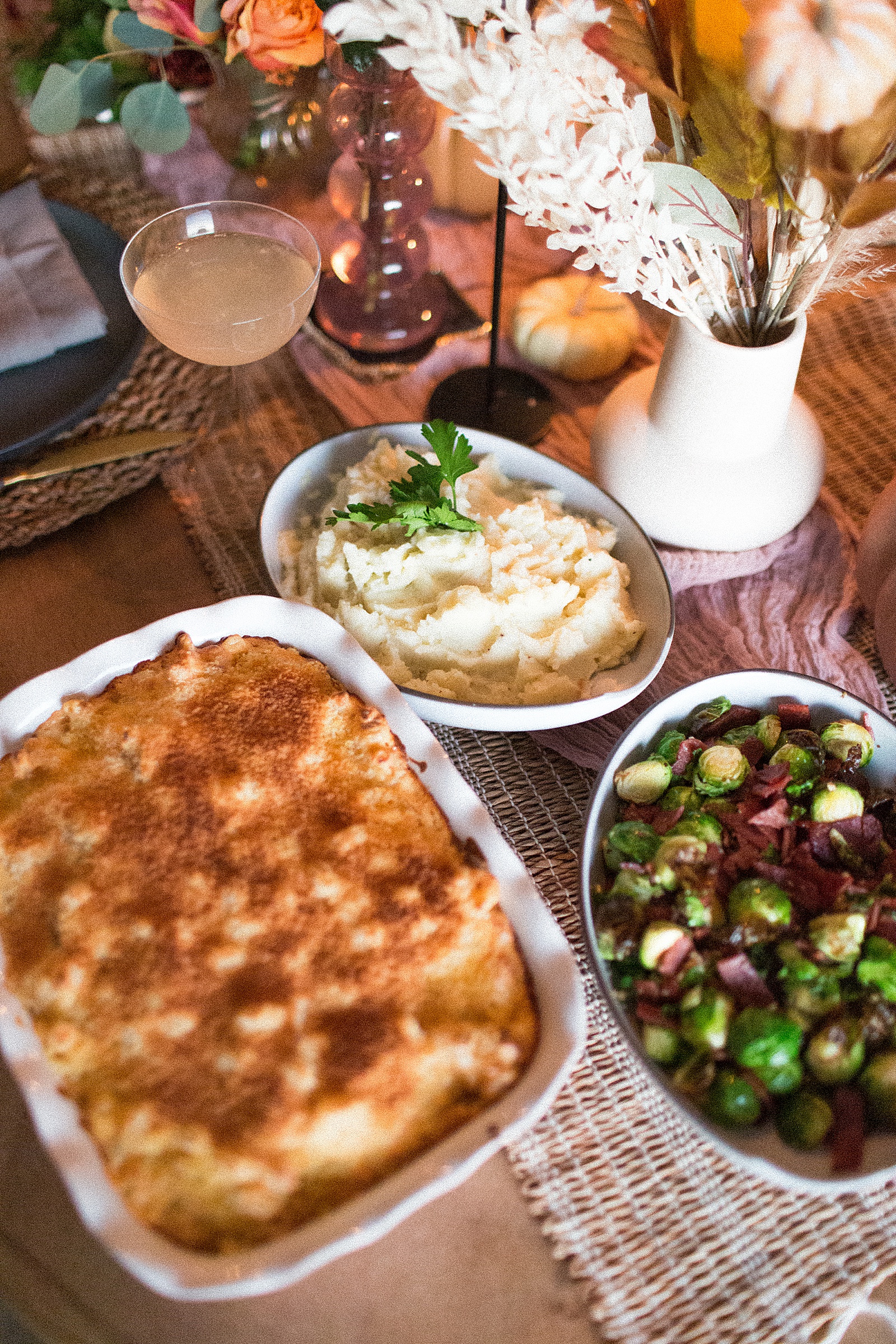 Truffle Mac and Cheese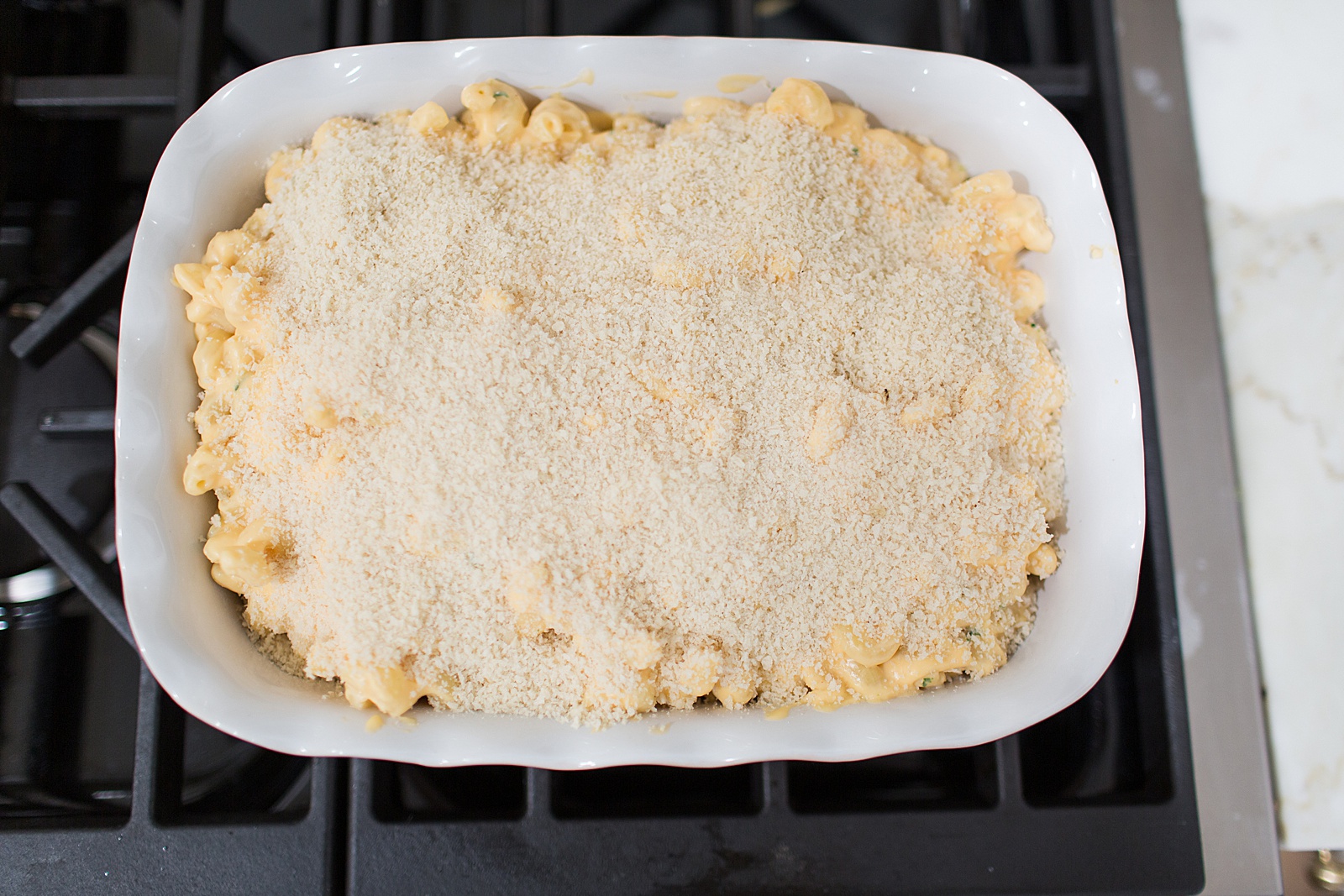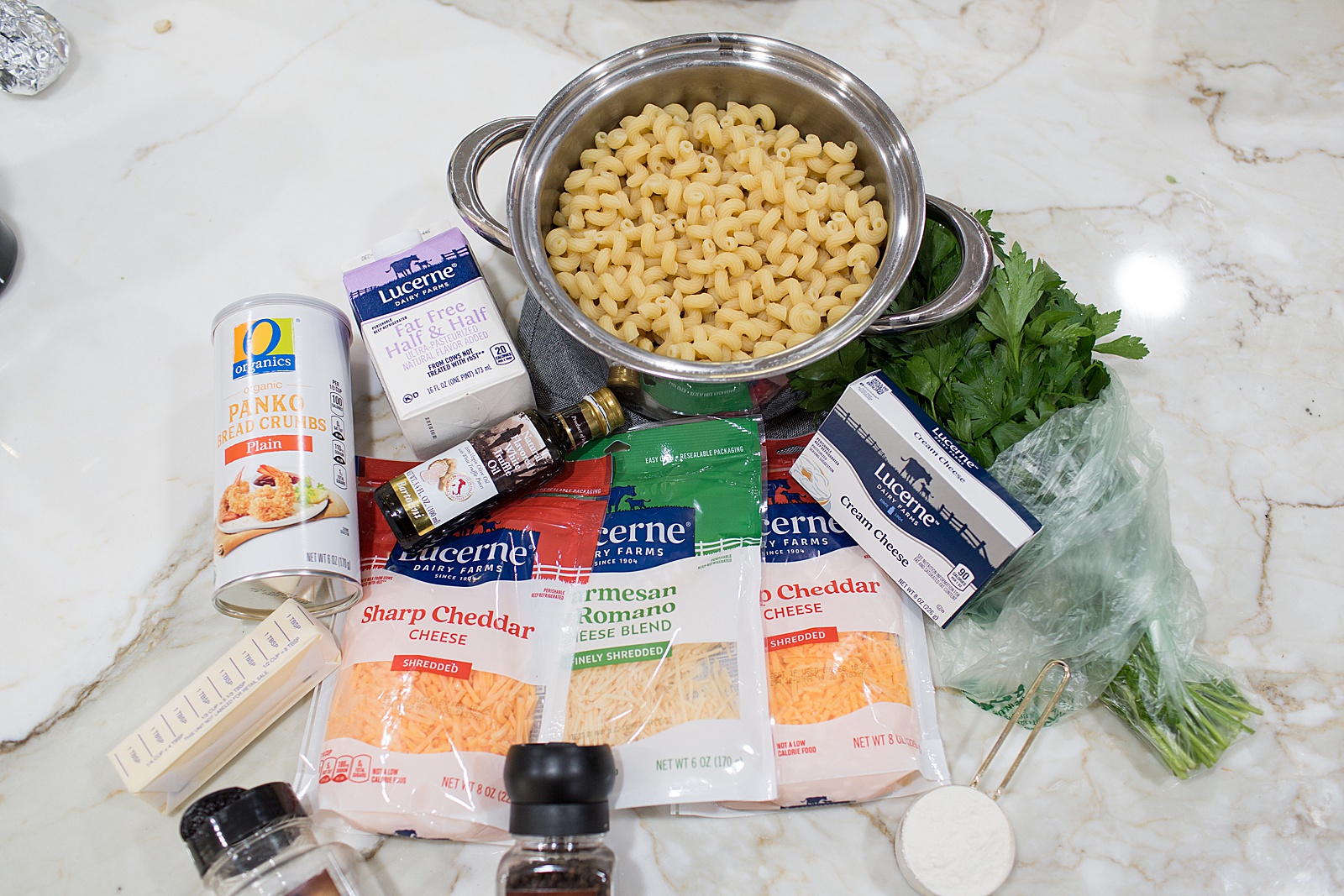 Ingredients:
1 lb pasta (Cellentani)

4 tbsp butter

¼ cup flour

2 cups milk

1 cup half and half

12 oz shredded cheddar cheese

2 oz grated romano cheese

4 oz cream cheese

2-3 tbsp white truffle oil

½ tsp paprika

2 tbsp chopped Italian parsley

1 cup panko breadcrumbs

Salt and pepper
Instructions:
Preheat oven to 375. Butter a large baking dish and set aside for later.

Bring salted water to a boil and cook pasta according to package instructions. Set aside.

In a saucepan over medium heat, melt butter. Add flour and whisk for 2-3 minutes until combined into a roux. Be careful not to burn.

Slowly pour in the milk while whisking. Make sure to go slowly so it doesn't get lumpy.

Add half and half, paprika, salt, and pepper and whisk together.

Add cream cheese and whisk until smooth. Next, slowly whisk in romano and cheddar cheese until smooth.

Add 2-3 tbsp of truffle oil to taste and whisk until fully incorporated.

Add half of the parsley.

Fold in cooked pasta and mix until fully coated.

Add pasta to baking dish and top with panko breadcrumbs.

Bake for about 35 minutes until breadcrumbs are golden brown.

Remove from oven and allow to cool for 10 minutes before serving.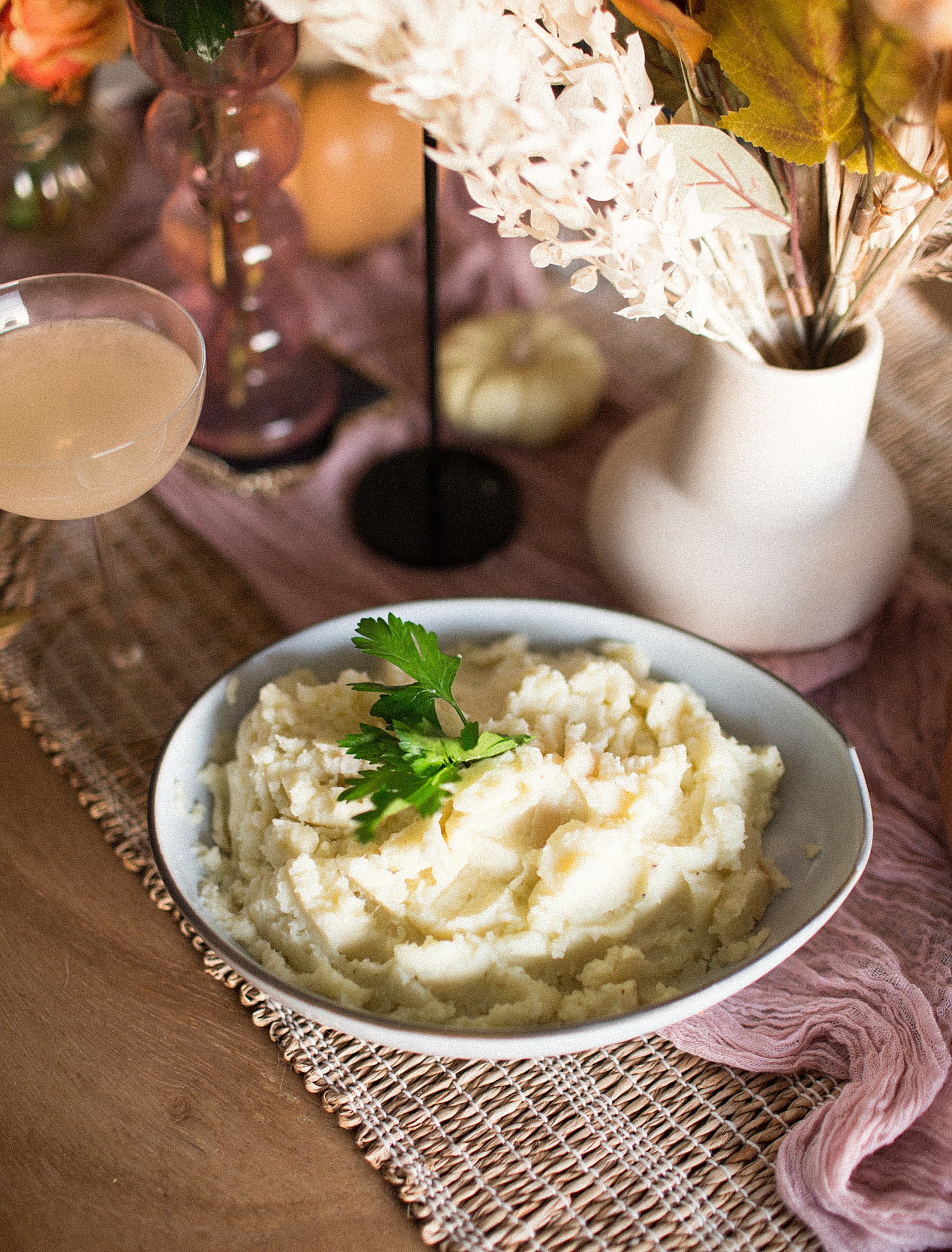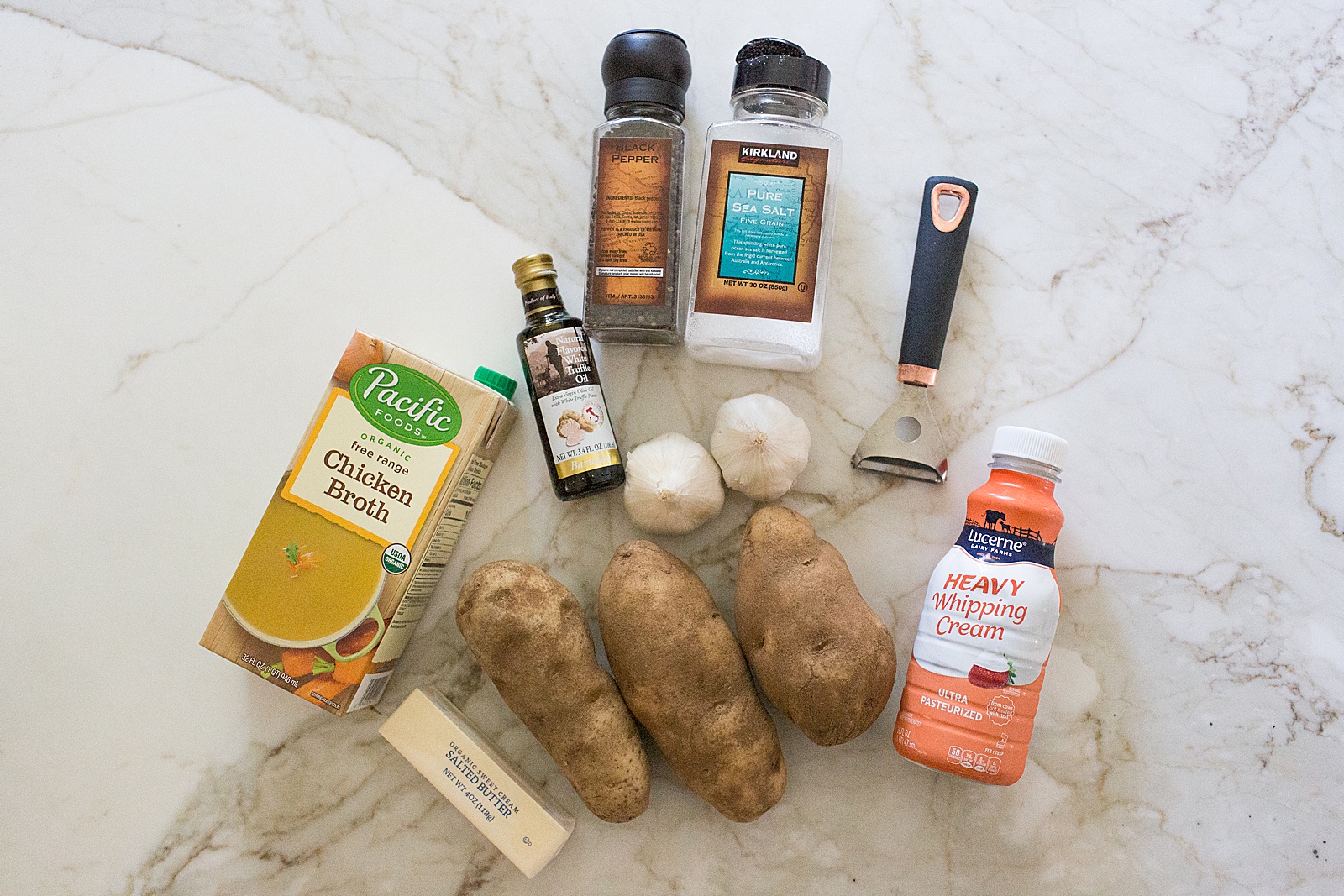 Truffle Mashed Potatoes
Ingredients:
1 head of garlic

2 tbsp olive oil

2-3 large russet potatoes

½ cup chicken broth

¼ cup heavy cream

2 tbsp butter

4 tbsp truffle oil

Salt and pepper to taste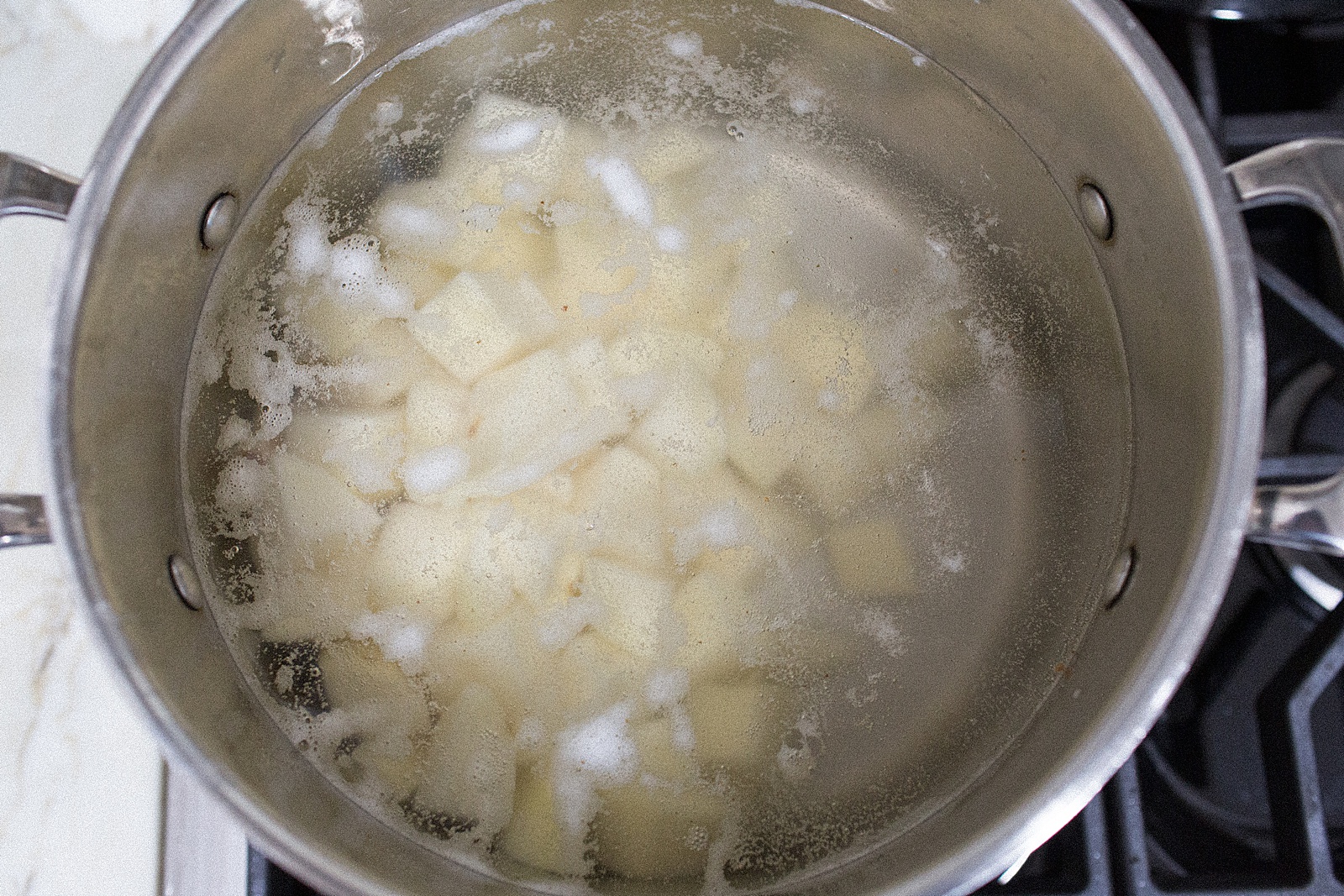 Instructions:
Preheat oven to 400 degrees

Cut the top off the garlic to expose the cloves. Place onto a piece of aluminum foil and drizzle with olive oil, making sure it soaks down into the cloves). Pinch foil closed to cover the garlic and roast in the oven for 30 minutes.

Peel and cut potatoes into 1.5 inch cubes. Add potato cubes to a pot of cold water and cover to boil on the stove. Once water begins to boil, turn heat to medium and boil for 15-20 minutes or until potatoes pierce easily with a fork.

Drain potatoes and return to the pot. Squeeze baked garlic cloves out into the pot and mash together with potatoes.

Add chicken broth, cream, butter, truffle oil, and salt and pepper to taste. Mash until fluffy.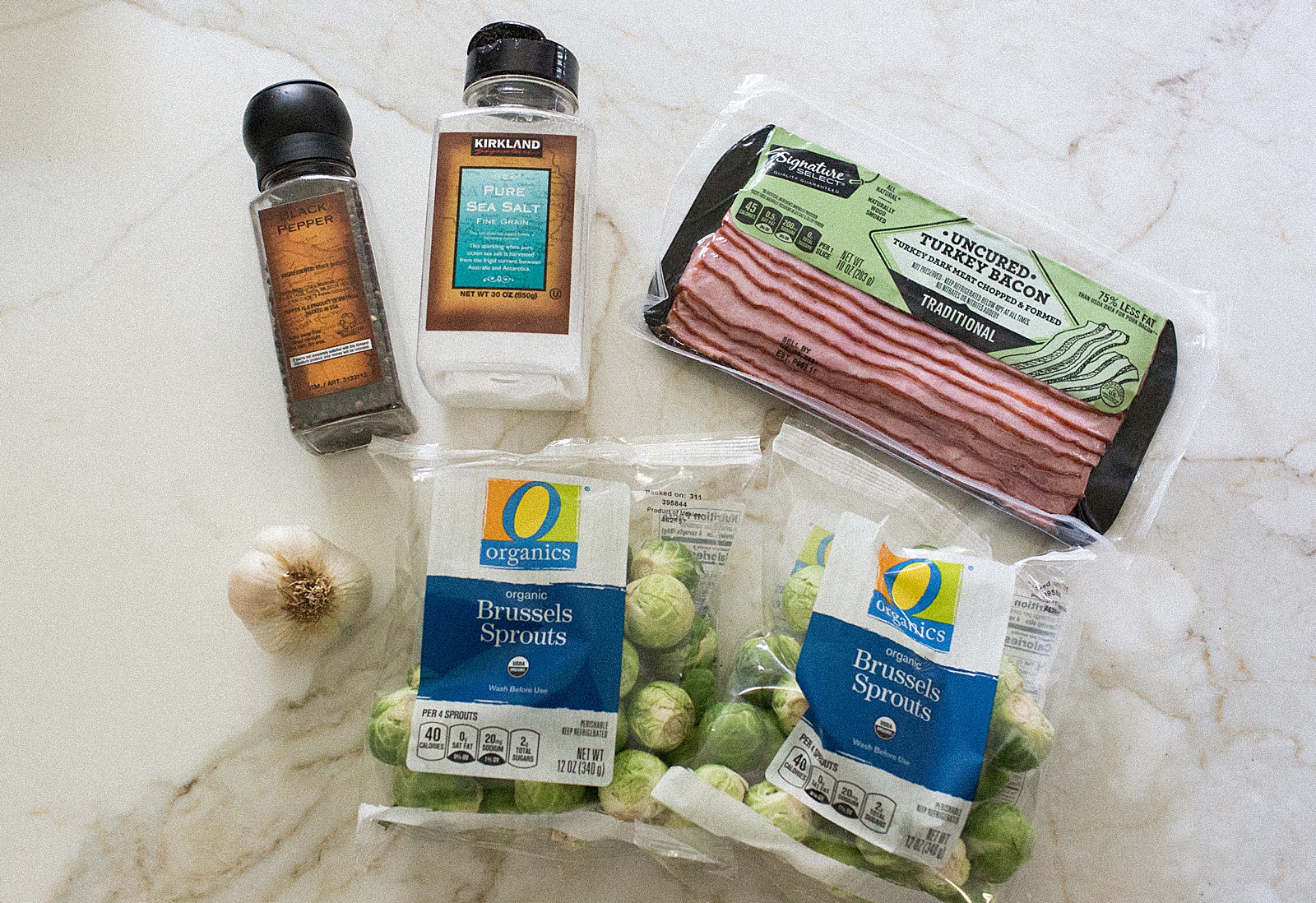 Air Fryer Turkey Bacon Brussels Sprouts
Ingredients:
1 lb brussels sprouts, halved

½ tablespoon olive oil

2 tbsp minced garlic

8 oz turkey bacon, fried and chopped

Salt and pepper to taste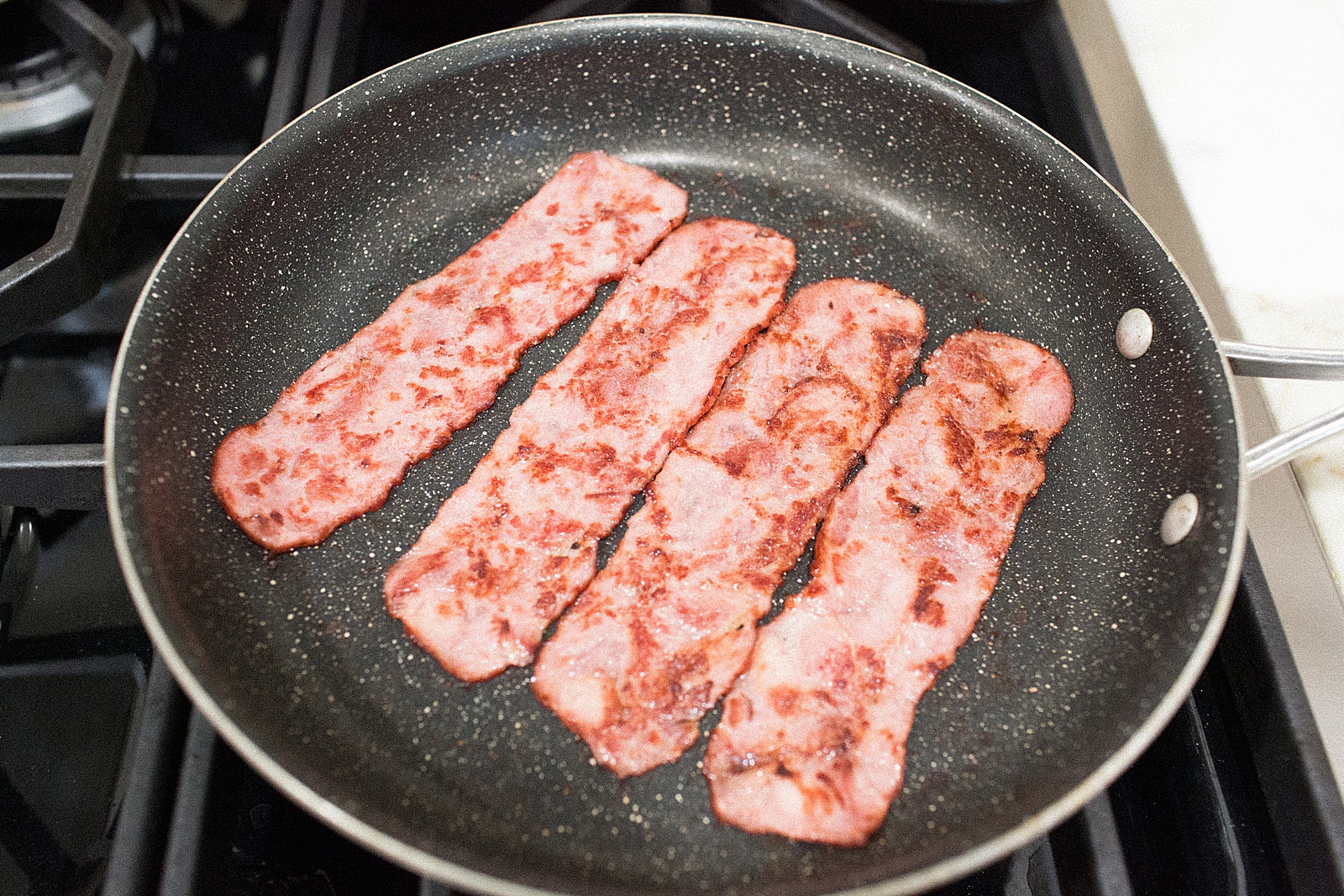 Instructions:
Combine halved brussels sprouts with olive oil, garlic, salt and pepper.

Add to the air fryer and cook at 375 for 10-12 minutes. Shake periodically to ensure they don't burn.

Once brussels sprouts are starting to turn golden, add cooked turkey bacon bits and cook 5 more minutes.
I hope these recipes give you inspiration for what to make at Thanksgiving this year! If you're looking for a creative side that doesn't require cooking- check out my post on how to make the perfect fall charcuterie board HERE.