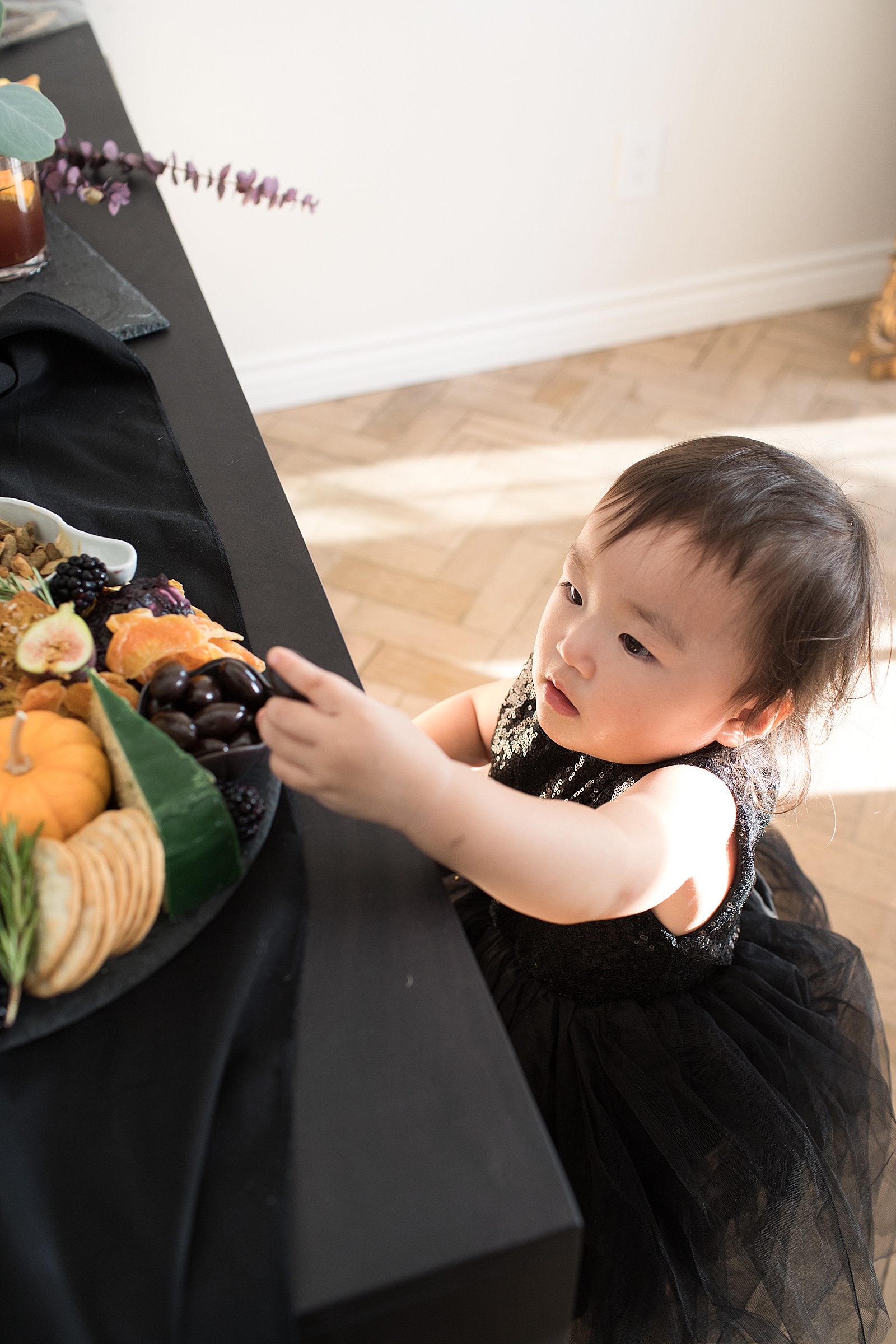 Halloween parties and friendsgivings are right around the corner, and now is the perfect time to polish your charcuterie board building skills! 😉 I love adding fall touches with seasonal fruit, mini pumpkins, and dark accents. I've put together some of my top tips for creating a fall cheese board that your guests will love!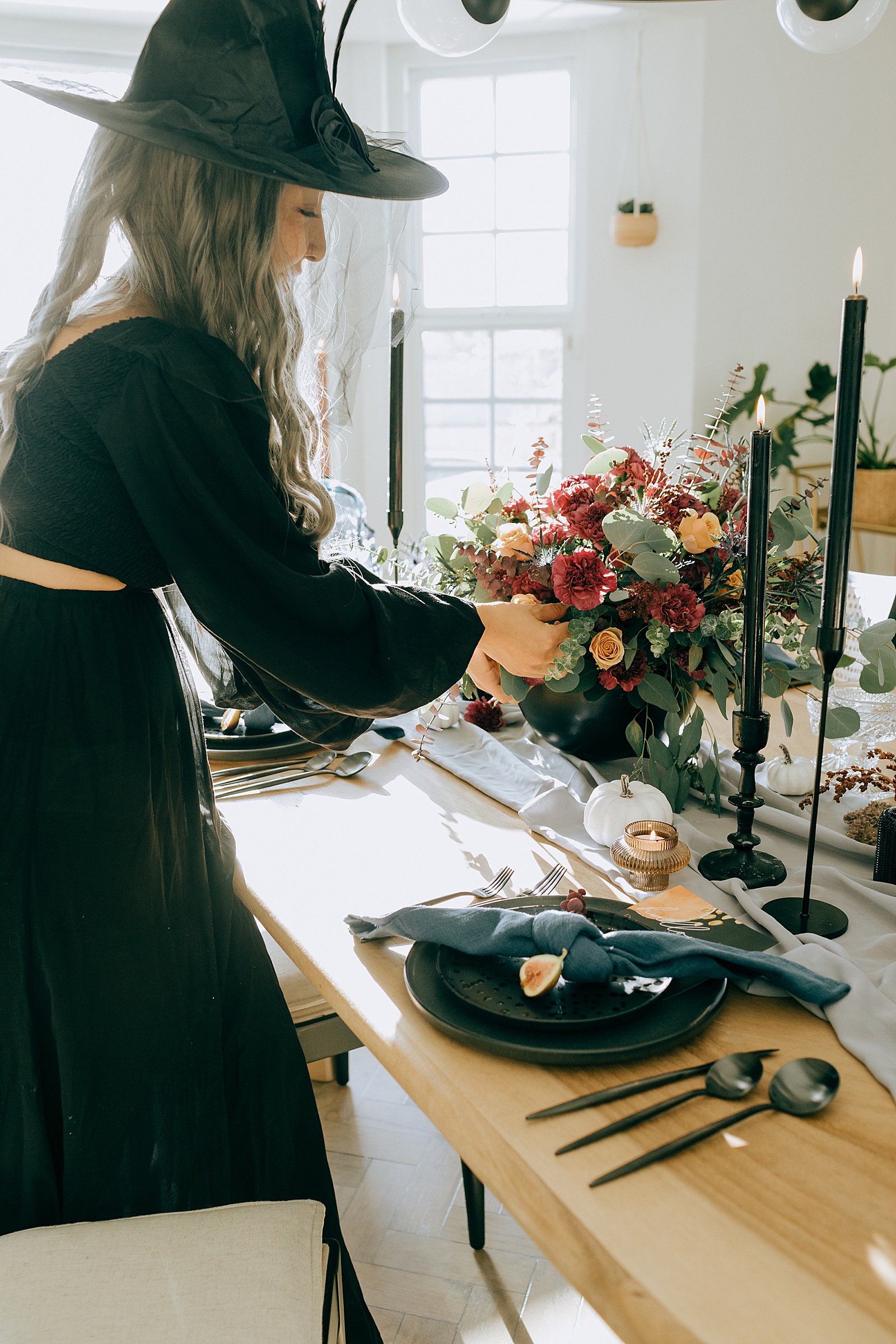 Fall Charcuterie Board
Build your base
Before gathering your perishable items, you'll need dinnerware items to use as the base of the cheese board. I love using a round slate board for fall and winter because of the dark matte coloring. It will still look beautiful and moody even as your guests eat away the food.
I typically use 3-4 small bowls to hold smaller or messy items like olives, nuts, and cream cheese. Choosing dark colors for your bowl will really help the food items pop!
I also love finding ways to incorporate fall accents into the cutlery, like these beautiful gold cheese knives from Anthropologie. They are so beautiful and unique, and really add an extra special touch.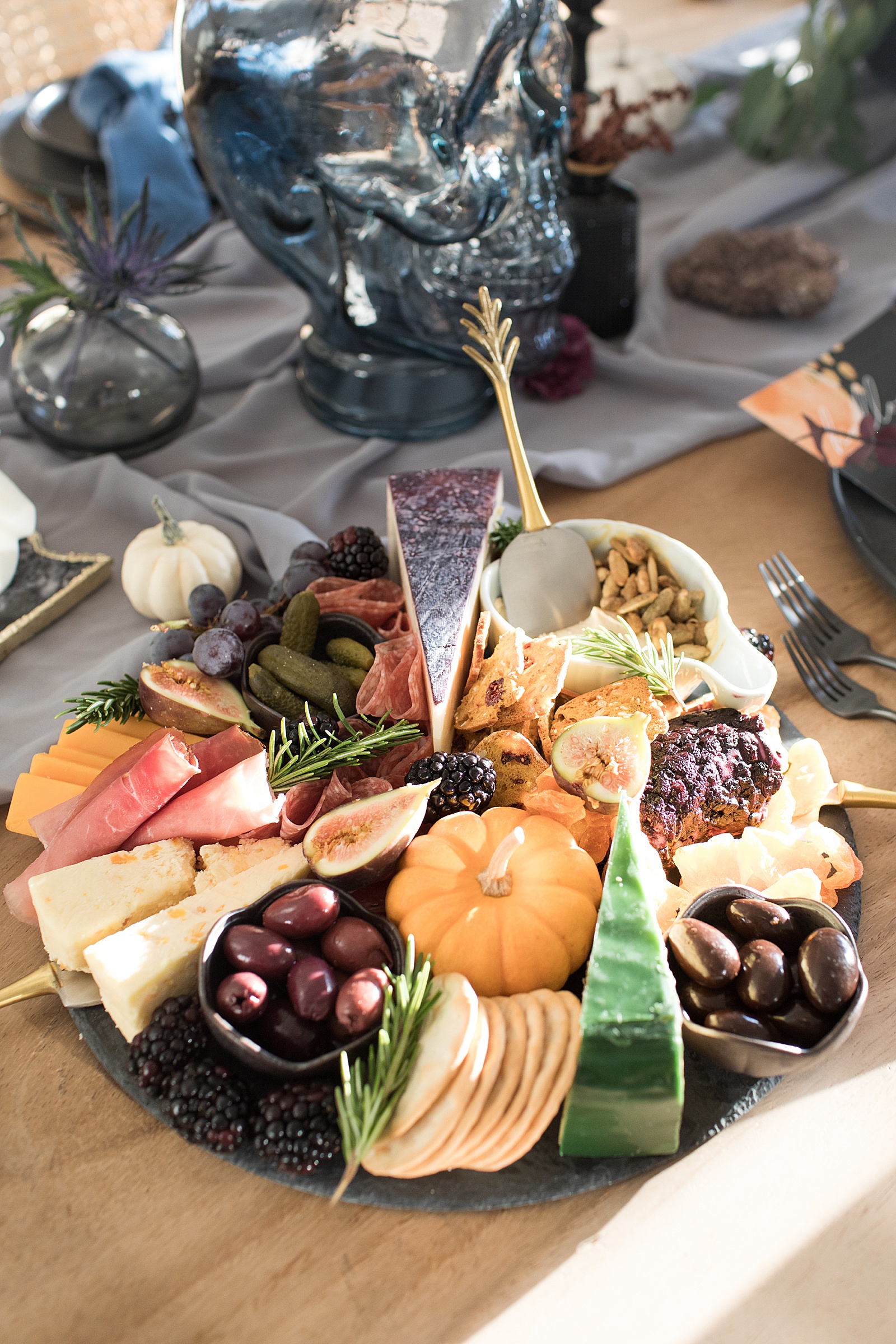 Gather your supplies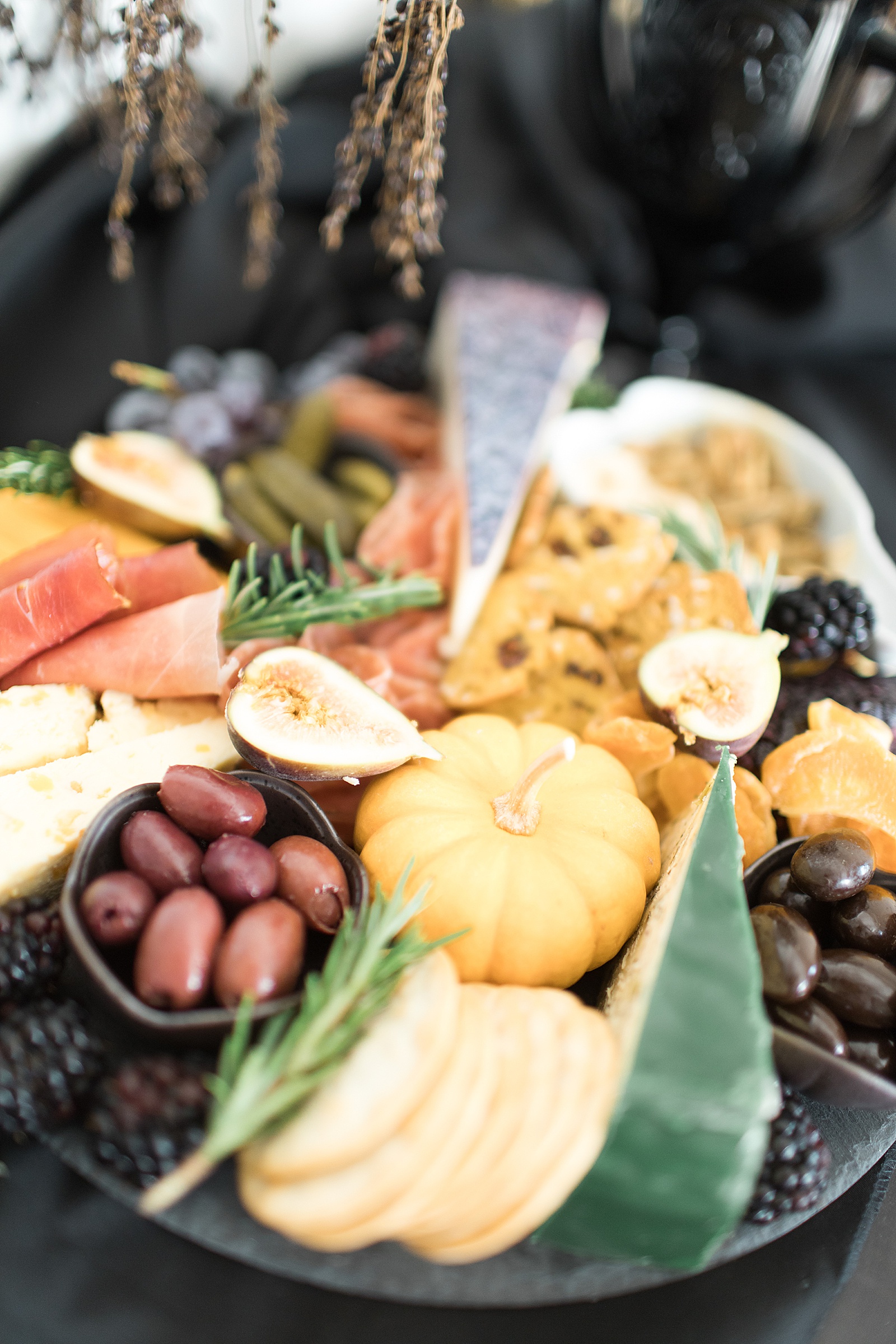 When shopping for a fall charcuterie board, it's important to keep in mind color and flavor. I like to stick to darker colors like purple, orange, and green in both the cheeses and the other items. Flavors to pay attention to are pumpkin spice, ginger, rosemary, darker berries, and just rich flavors in general.
Below are the items I used in my shopping list.
Cheese (Trader Joe's): cheddar, red wine cheese, blueberry goat cheese, apricot cheese, green goddess cheese

Fruit: blackberries, figs, pomegranates, concord grapes, dried mandarins

Meats: salame, prosciutto

Pumpkin crackers, cracker assortment

Pumpkin cream cheese

Pumpkin seeds

Olives

Mini pickles

Dark chocolate covered almonds

Mini pumpkin and rosemary for garnish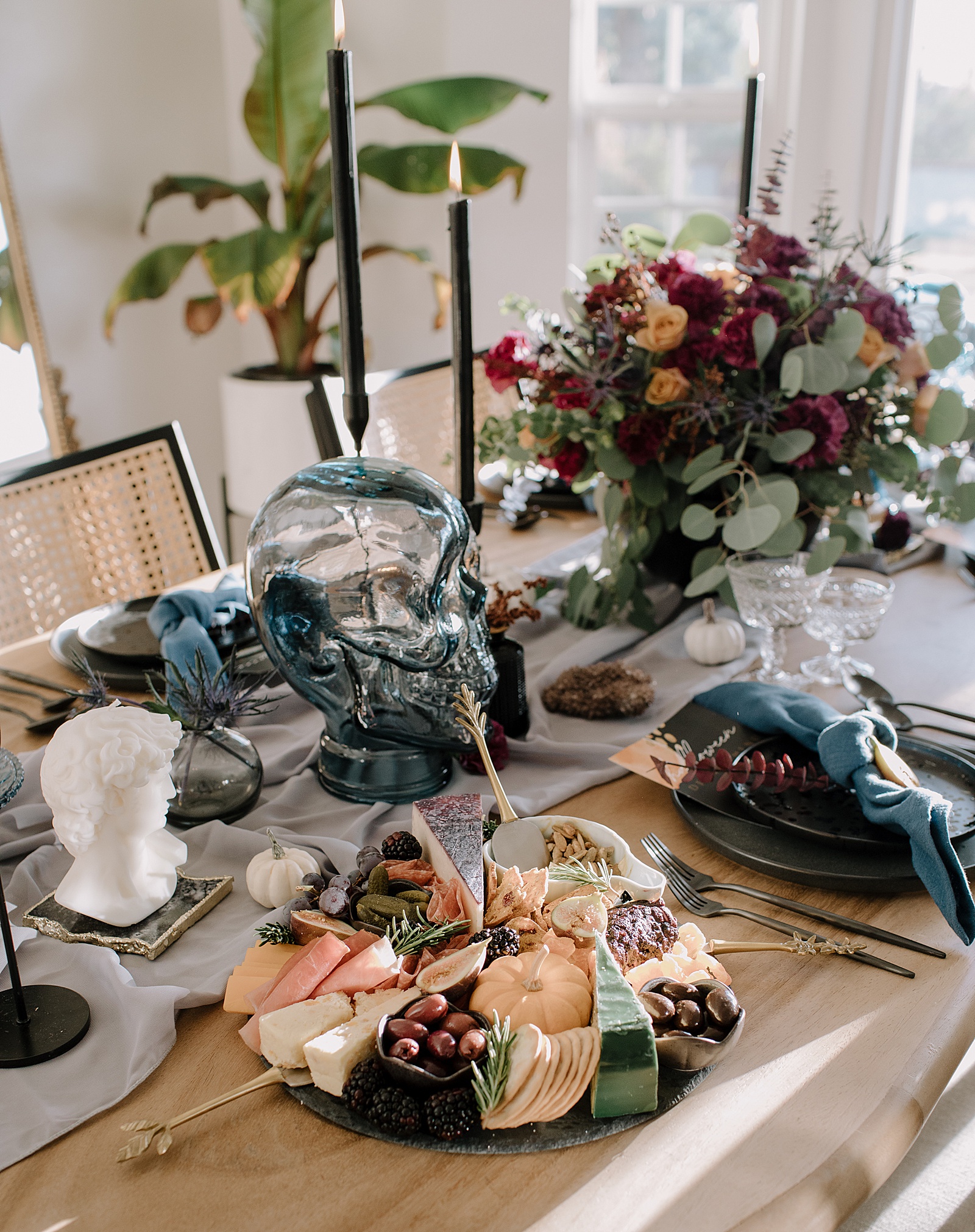 Create your board
Now you've gotten to the fun part: making your charcuterie board. I like to start with the vessels and cheese as my base and then build around them.
When placing your salame, you can fold them in half twice to make pretty petal-esque shapes. This looks beautiful when clustered together in a corner of the board.
As you continue to build your board, pay attention to color, shape and texture. Try to vary colors across the board to make it visually appealing! Fill in all of the space on your board and top with berries, figs, and rosemary.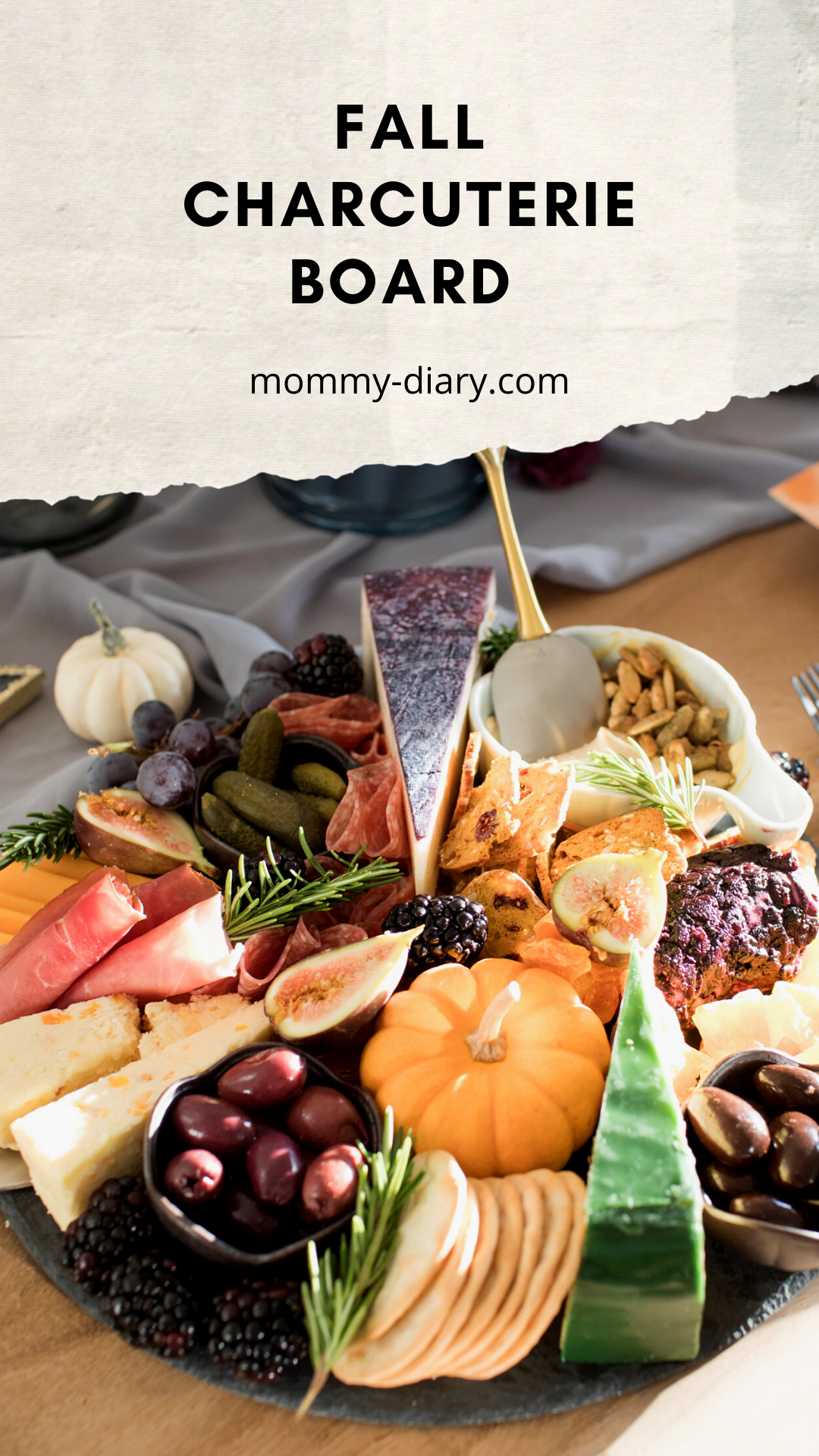 Now you're ready to impress your guests with a beautiful and elegant fall charcuterie board! For other fall food styling tips, check out my fall coffee cart HERE and MOODY HALLOWEEN TABLESCAPE HERE.