Halloween is my favorite time of the year. It signifies the beginning of the holiday season and gathering of family and friends over good food, conversations and laughter.
It also means I get to experiment with different party decor ideas, new costumes and recipes!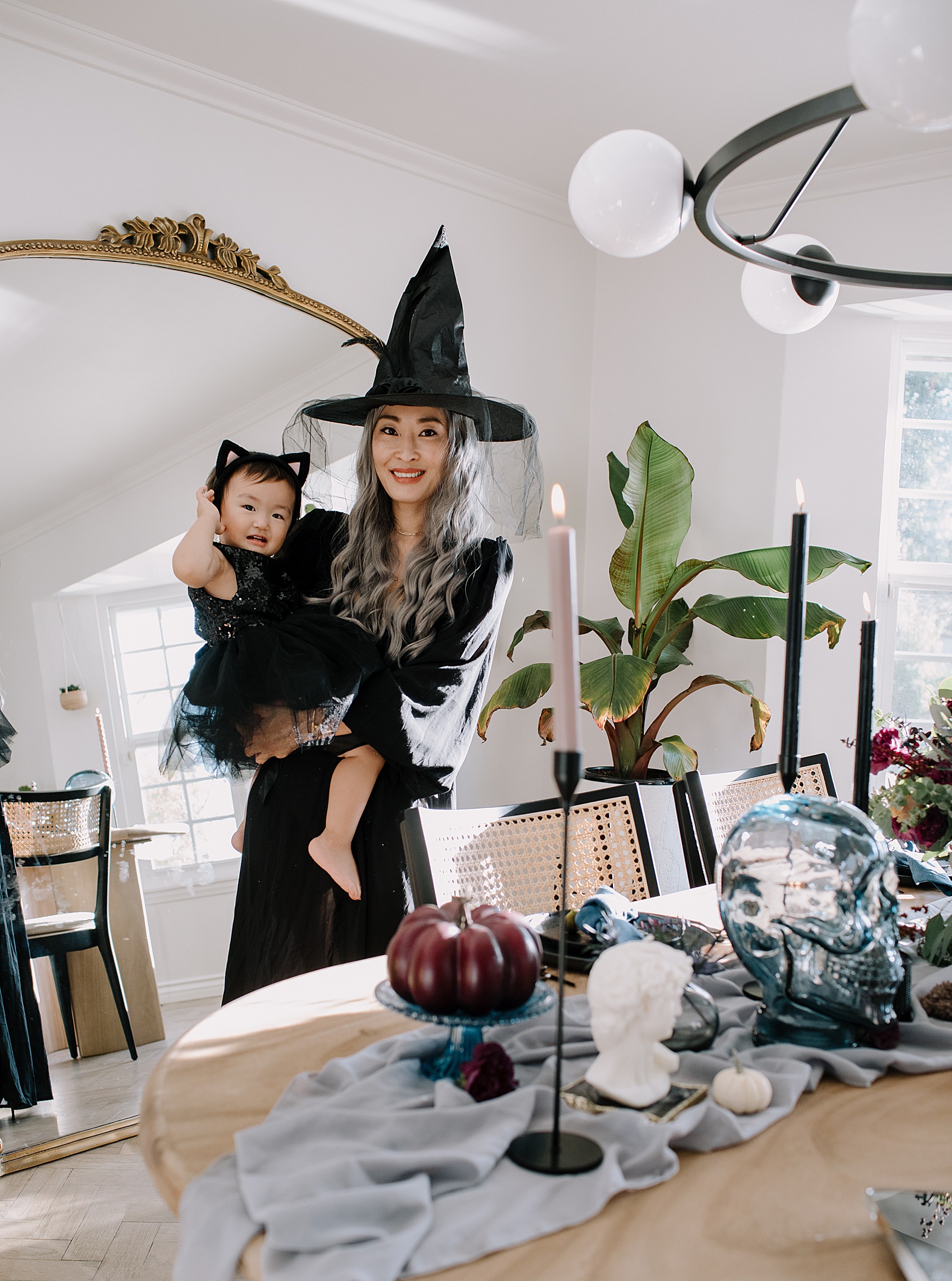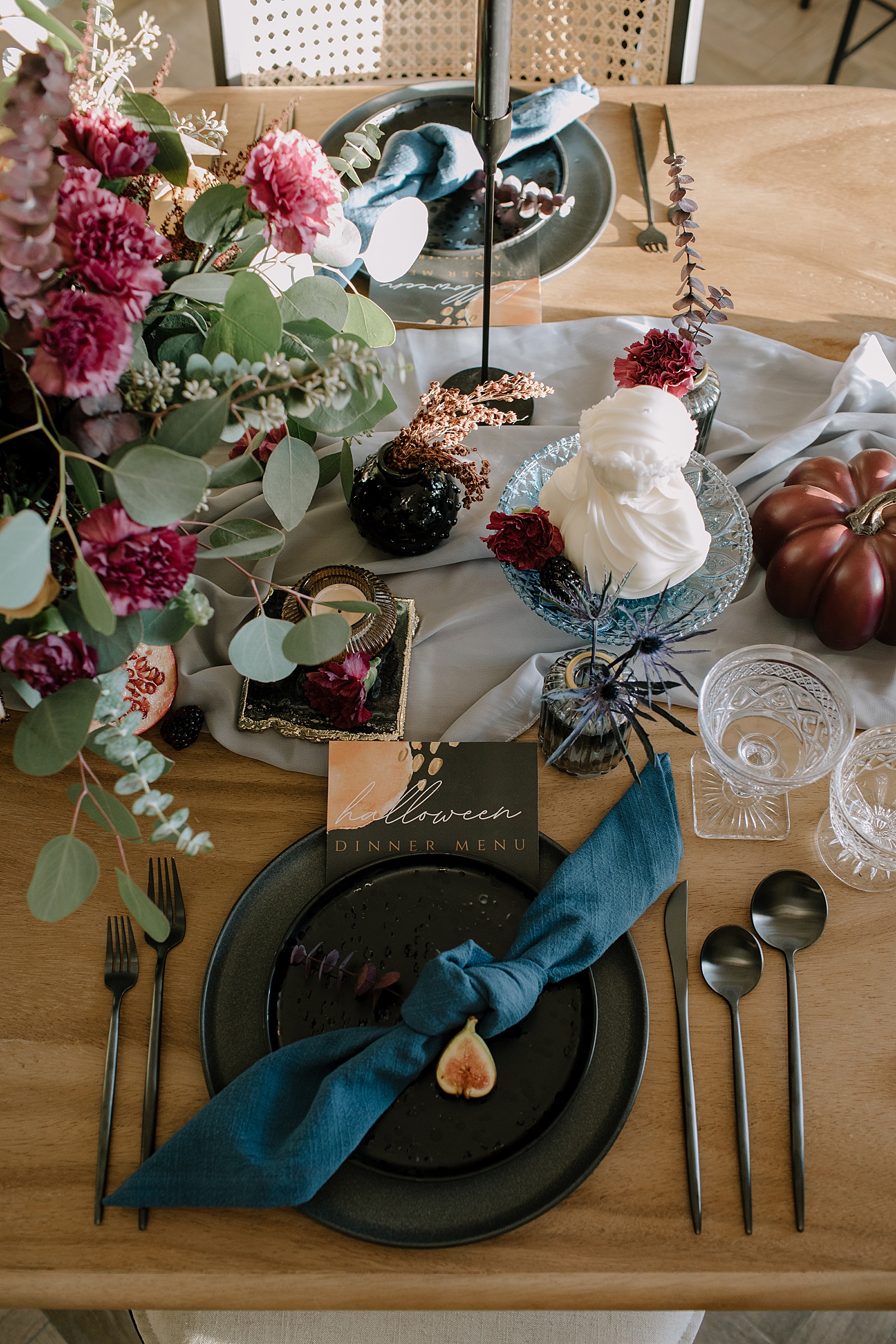 For my Halloween Tablescape this year, I was inspired by everything dark and moody. After creating various neutral and feminine looks over the years, I wanted to execute a style that is darker and more moody, perfect for a sophisticated and grown up Halloween that's not too scary for kids.
Theme: Moody Halloween Tablescape
When I was browsing around Home Goods, I came across this blue glass skeleton head that I knew would be the perfect accent for the moody tablescape. I liked the idea of incorporating skeletons that aren't too scary and gory.
The blue skeleton went perfectly with shades of mauve, gray and blue of the rest of the table.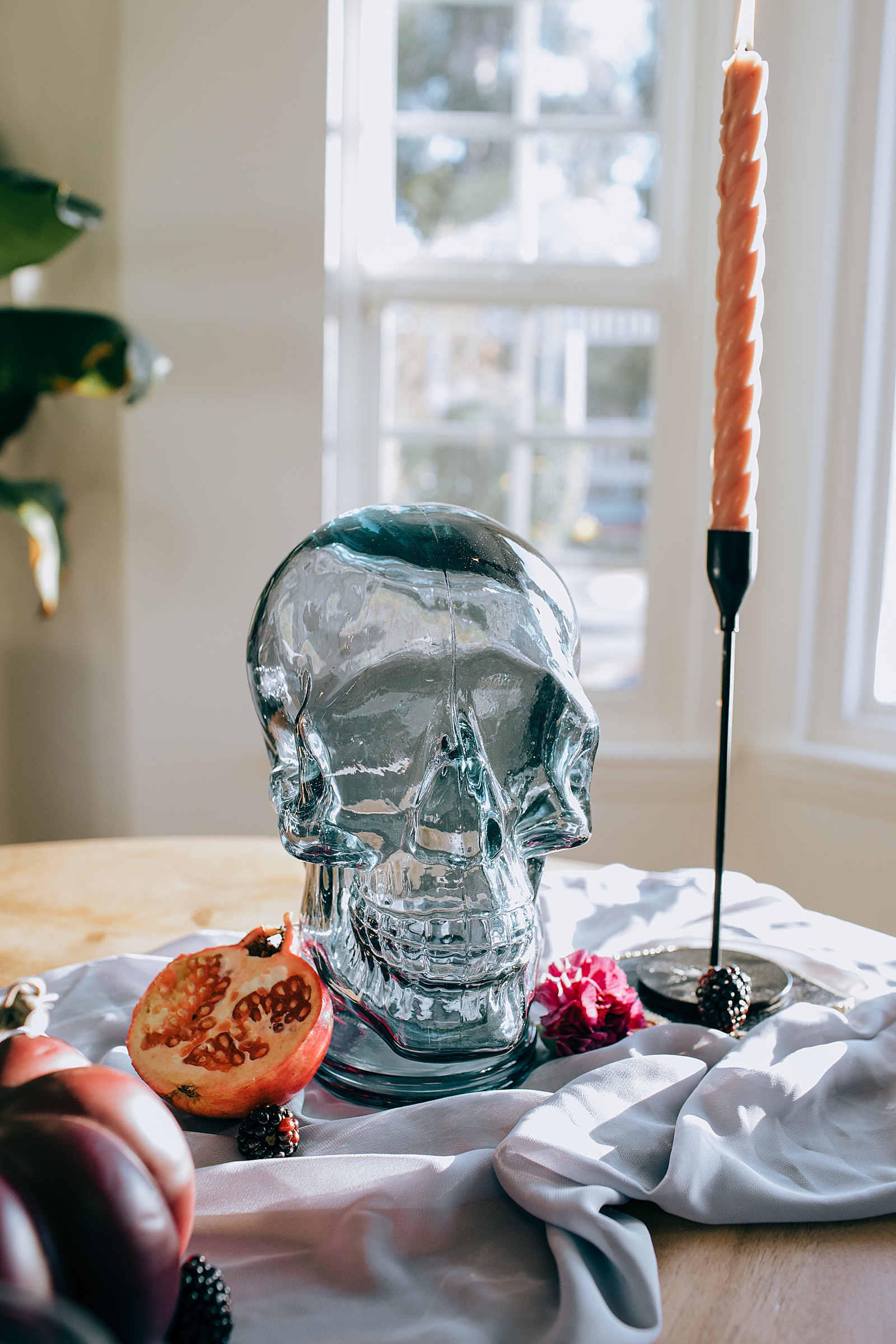 Let's Talk Tabletop
On the table, I started with a grey runner. I chose a light grey, since I knew all my tabletop details would be a lot darker in color. And I purchased these beautiful dark grey dinner plates from Bed Bath and Beyond. I like the contrast of the dark plates against the light wooden table.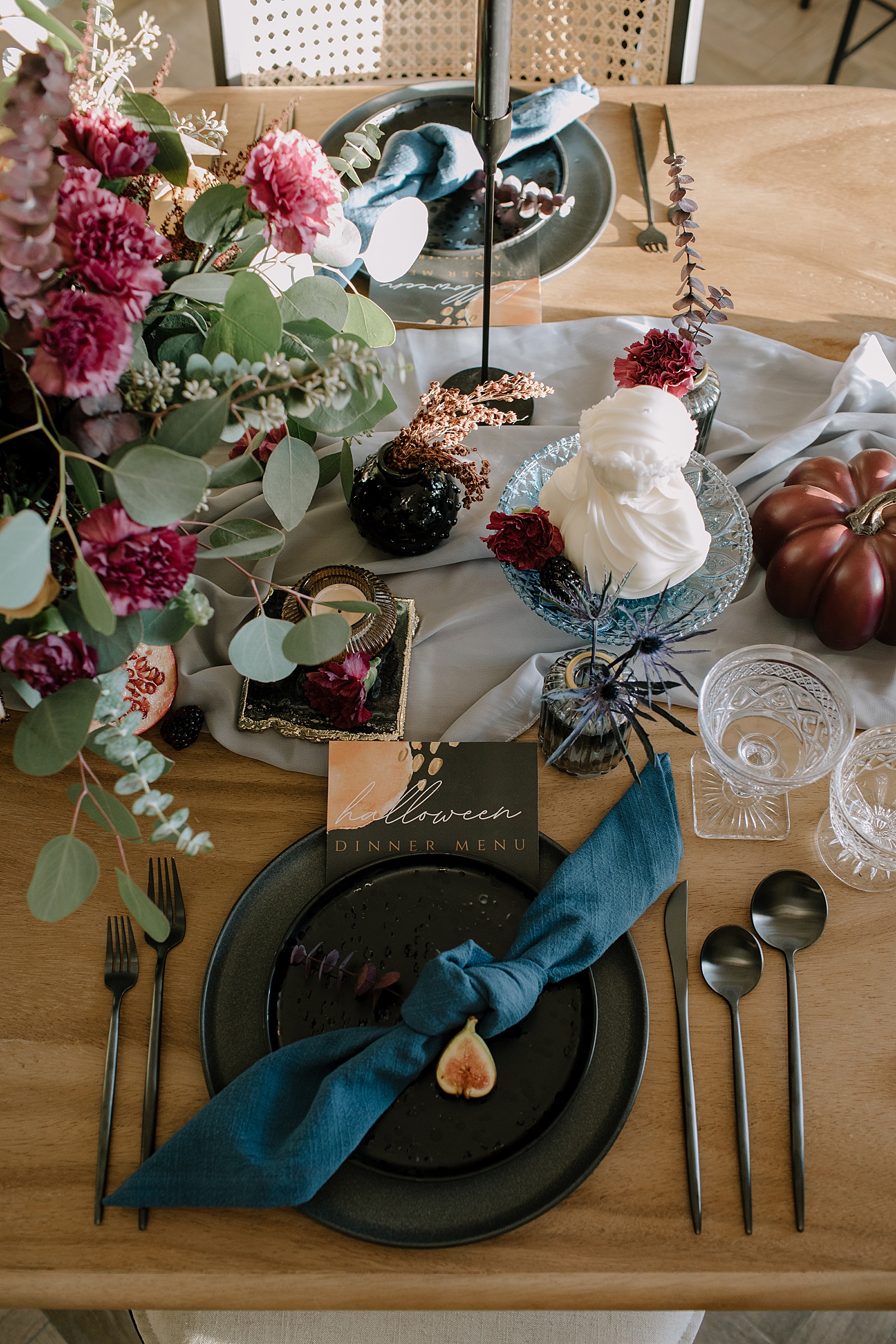 I knew I wanted to incorporate some type of fun menu design so, I created my own on Canva! Canva is a really simple way of creating your own personalized designs right at your fingertips.
You can print it yourself at home or get it printed at office supply stores like Staples.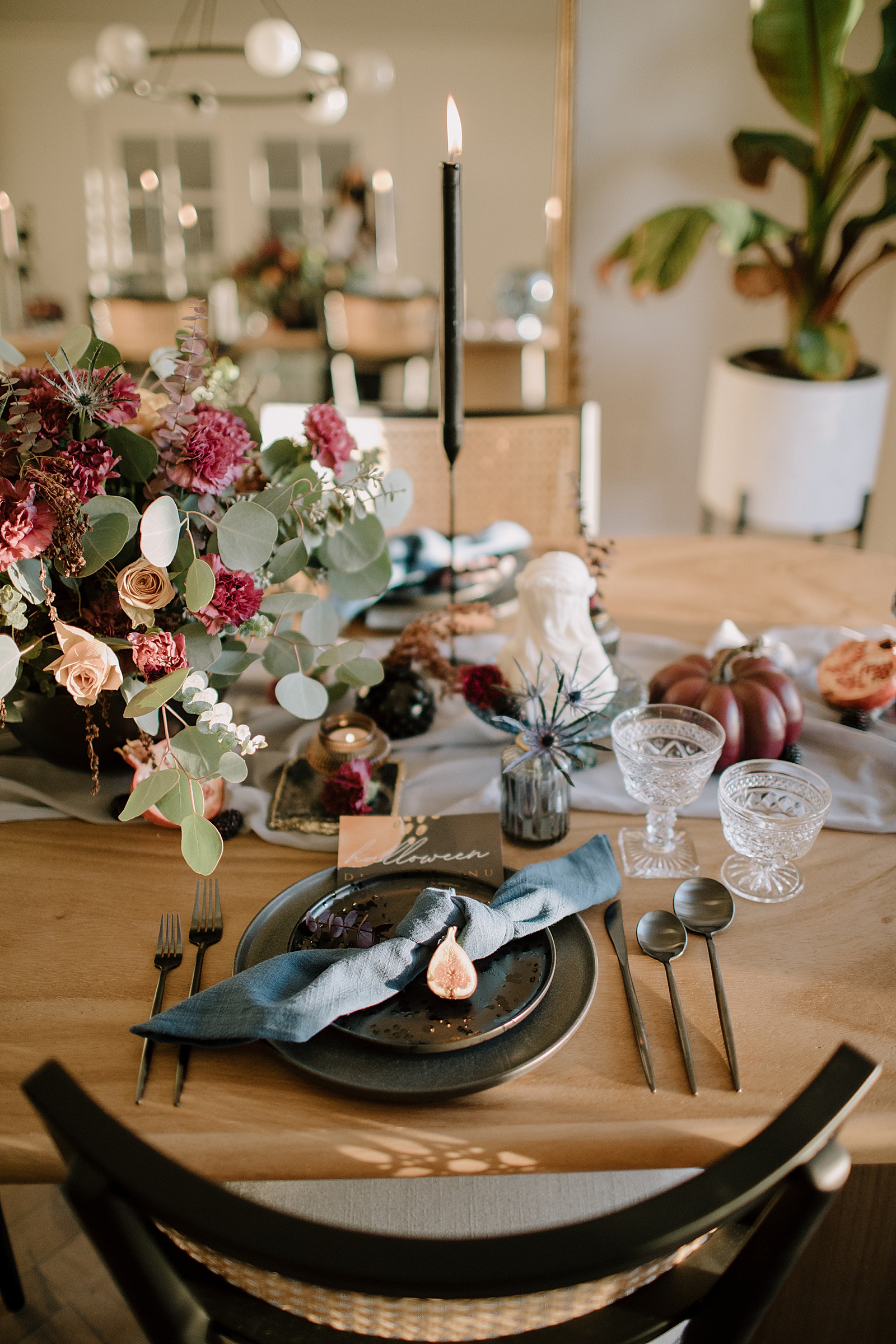 Here's a list of the items I incorporated into the Halloween table decor.
Shopping list for this moody Halloween tablescape
All things Floral- DIY Floral Arrangement with Trader Joe's flowers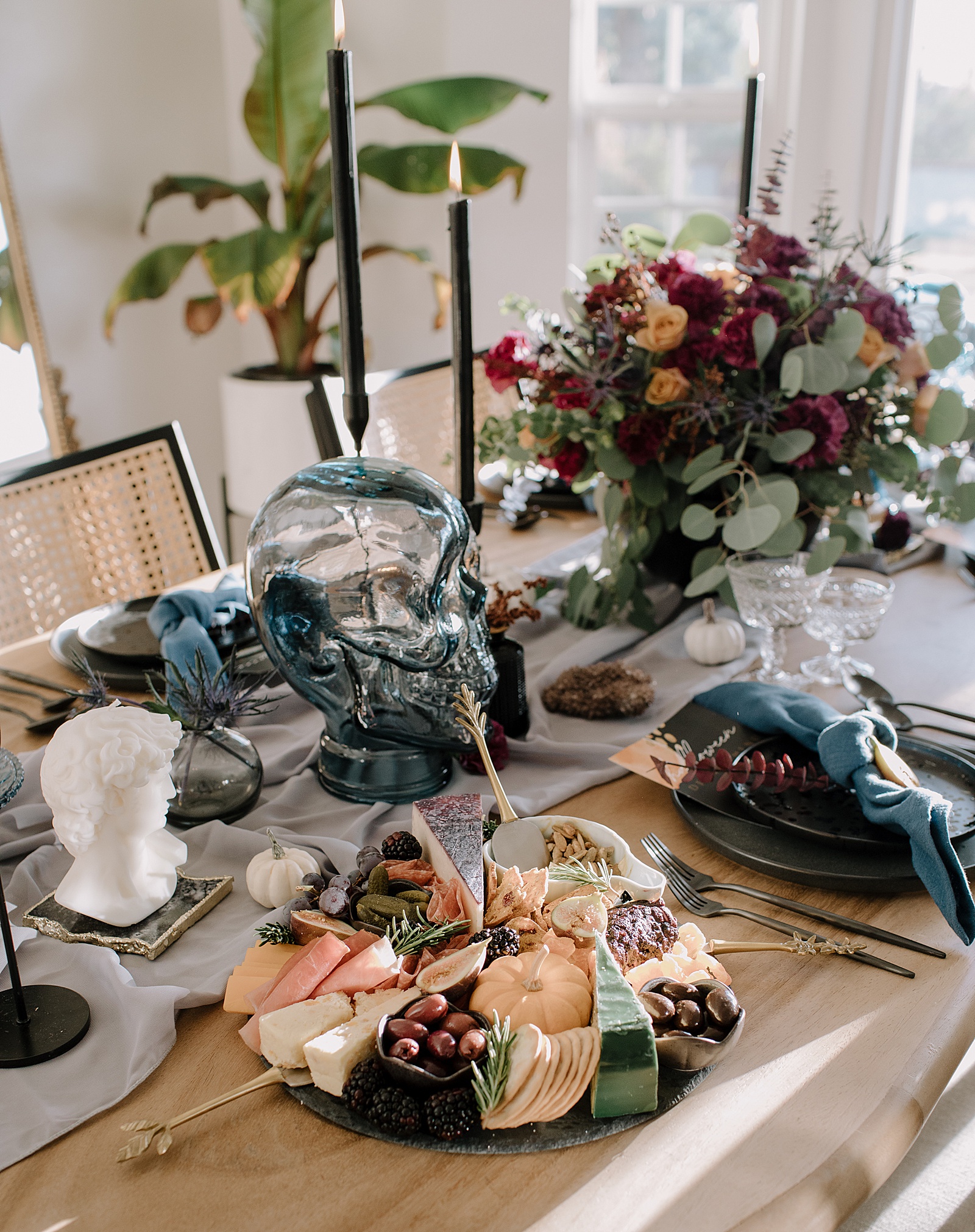 For florals, I knew I wanted to stay within my color scheme, but also add color accents that would help keep the mood a bit on the lighter side. I purchased all my florals from my local Flower Mart and Trader Joes.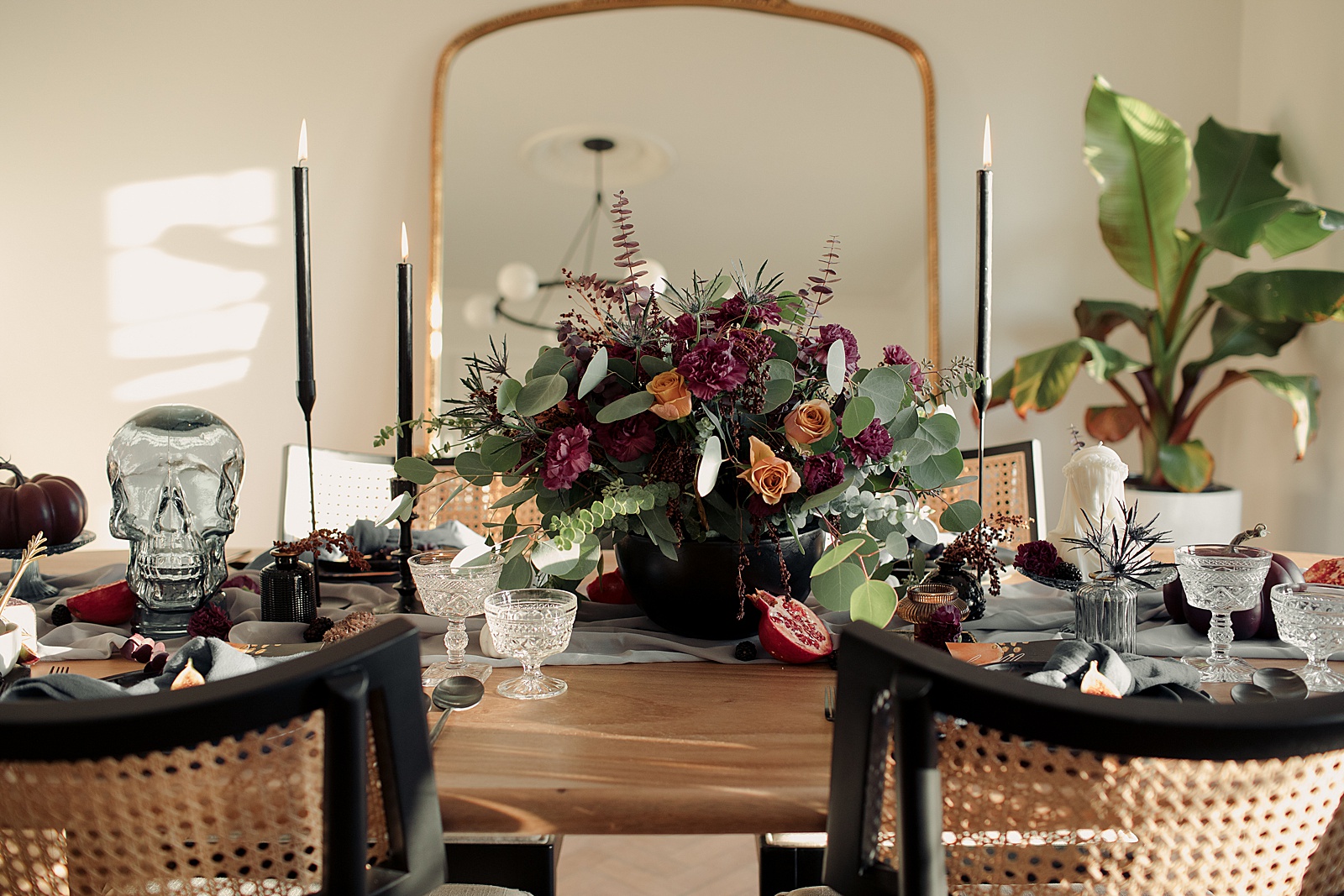 The OC Flower Mart carried orange antique colored roses that I fell in love with instantly. I only grabbed one bunch since I knew that all the other colors needed to remain consistent- you only need that one pop of color!
amzn_assoc_placement = "adunit0";
amzn_assoc_search_bar = "true";
amzn_assoc_tracking_id = "momdia-20";
amzn_assoc_ad_mode = "manual";
amzn_assoc_ad_type = "smart";
amzn_assoc_marketplace = "amazon";
amzn_assoc_region = "US";
amzn_assoc_title = "My Amazon Picks";
amzn_assoc_linkid = "9eecb743bc262979fad09e917f368c3d";
amzn_assoc_asins = "B08V5HJSVH,B07P99L8BL,B08QJNSN21,B001S5KQP0";

Alongside my dining table, I have a credenza, which I then transformed into a bar area to hold his and hers cocktails. The his and hers beverages can be found here.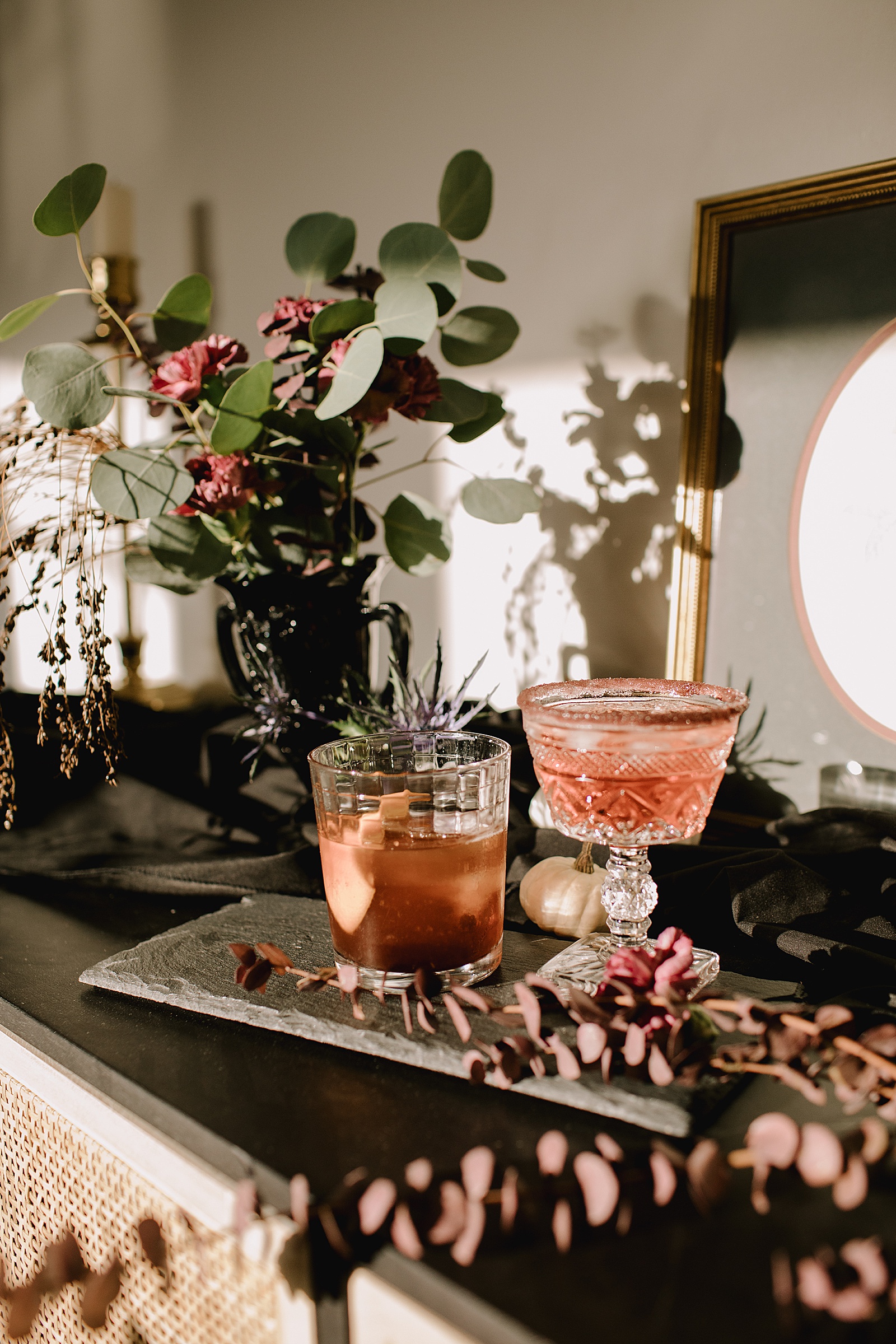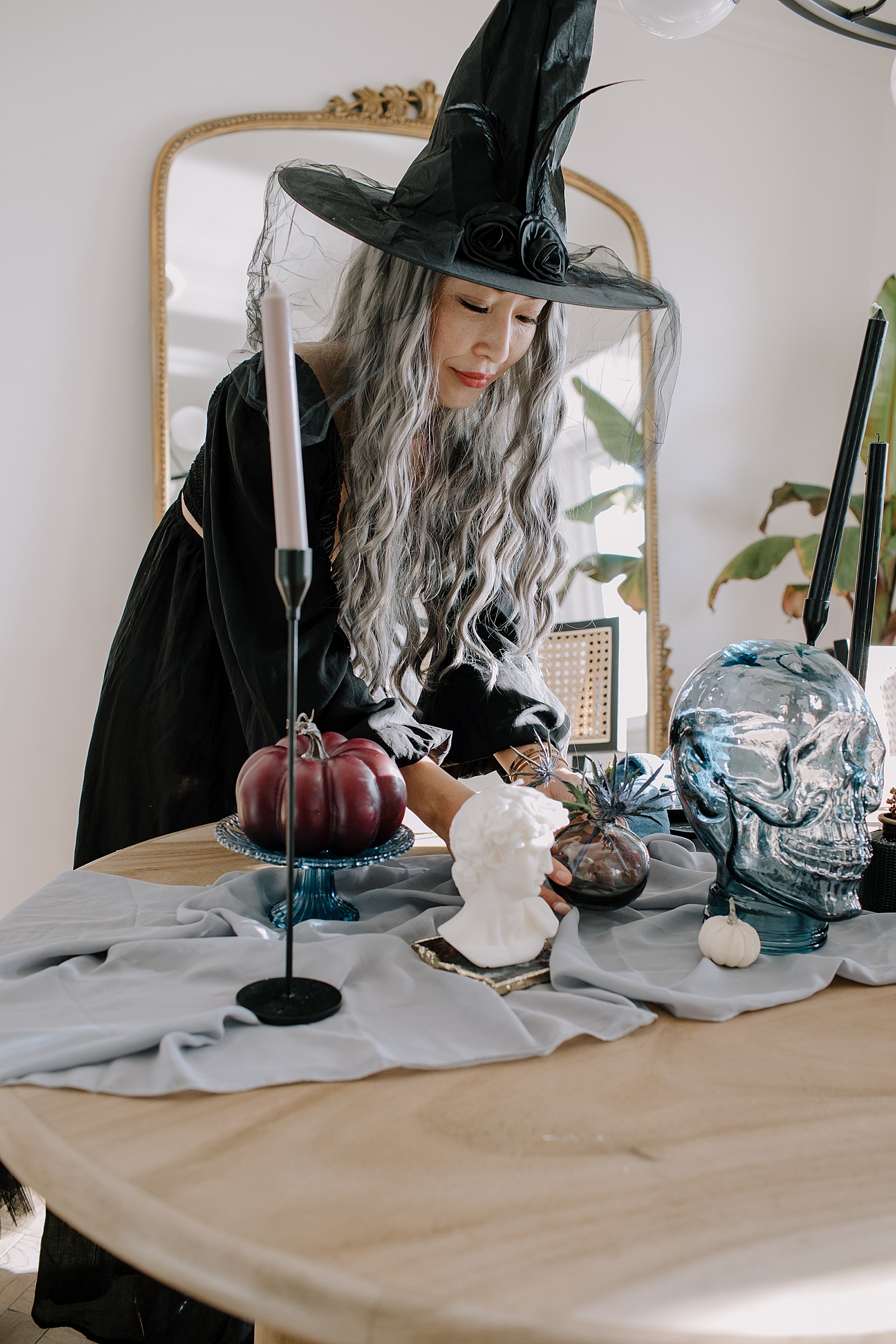 What do you think about the moody Halloween tablescape? I hope this inspires you to create your own Halloween themed tablescape this year and make new memories with loved ones!