There's something magical about the idea of marriage vow renewal. It's a beautiful way to affirm your love for your partner and celebrate your relationship. Whether you're celebrating milestone anniversaries or simply want to relive your wedding day, a renewal of vows ceremony is a wonderful way to do just that.
As a married couple, you may want to hold an intimate vow renewal ceremony surrounded by family members and close friends. It could be traditional wedding ceremonies or destination vow renewals to add a touch of adventure and romance to the special day.
In this post, I'm going to guide you on how to plan an intimate vow renewal ceremony. From choosing the perfect setting to selecting the right wedding rings, I'll cover all the important details to make renewing your marriage vows timeless and unforgettable. So, let's start preparing for your love story's next chapter!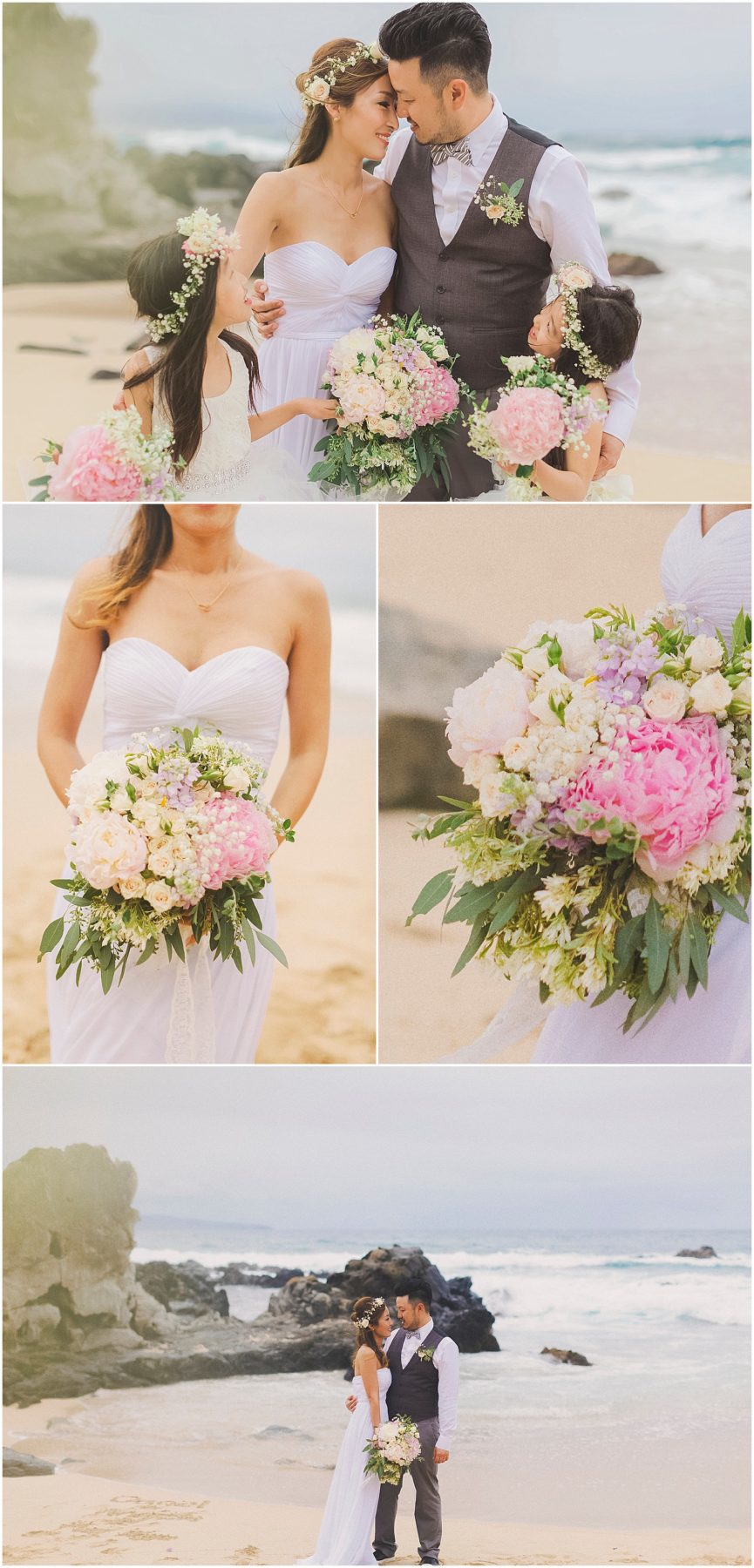 How To Plan An Intimate Vow Renewal Ceremony
When I married my husband in 2004, I dreamed about having a lavish ten-year vow renewal ceremony with a ring upgrade (superficial, I know) at a beautiful 5-star luxury resort. I imagined a huge ceremony with family and close friends, flowing champagne, and a fancy dress that tops my original wedding dress. I was young, naive, and full of fairytale dreams. And I had absolutely no clue as to what real marriage and motherhood entail.
A few years later I found myself as a sleep-deprived and overworked mother of two children who are beautiful yet challenging.
My husband no longer seemed like the prince charming he once was. And we were forced to deal with layers of lifestyle differences that complicated my life in so many ways. Marriage began to look like a compromise, not a dream. And sadly, love became something I had to work towards, no longer free-flowing or handed on a silver platter.
Backstory:
Over the course of a decade, my husband and I went through a roller coaster of emotions and events that could've made us quit. We talked about divorce several times and I thought about it more times than I can admit. We attended marriage retreats, hired therapists, and spent hours talking, compromising, and challenging each other's differences.
But in the end, we persevered and found ourselves in a better place as our tenth anniversary drew nearer. We were more settled, not only as a couple but as individuals– settled into marriage, parenthood, and 30-something adulthood. Therefore our tenth anniversary was a huge accomplishment and milestone for both of us, and we wanted to celebrate it specially.
We didn't celebrate our tenth wedding anniversary the way I had imagined many years ago and for the right reason. Instead of a fancy resort, our ceremony was held at a secluded beach under a gazebo made of wild trees. I wore a simple A-line white dress that cost less than $200 instead of an expensive dress. And instead of being surrounded by family and friends, we held hands with our two daughters, one on each side. There was no gigantic diamond ring on my finger or flowing champagne– but the simple ceremony was intimate, beautiful, and more perfect than I had envisioned in my frivolous mind ten years ago.
If you're looking to celebrate your ten-year anniversary in a special way without breaking the bank, here are some ideas and suggestions. With a little bit of research and creativity, you can plan a beautiful vow renewal ceremony that you and your family can remember for a lifetime.
1. Find a location
Use places in nature you don't have to rent or obtain a permit for
Ask local photographers for recommendations
Be creative- choices are endless!
First, you need a location. Luckily for us, one of our close friends invited us on a trip to Maui around the time of our anniversary. Coincidentally, Maui was where we went for our honeymoon many years ago. Stars aligned and it was the perfect opportunity to celebrate our tenth anniversary where we spent our honeymoon as newlyweds.
Even if you can't travel far, there are many choices in nature whether it's at the beach, the desert, a beautiful lush trail, an open field, or a quaint park. Ask local photographers for recommendations as most of them know secret spots in the area that photograph beautifully.
Ask local photographers for recommendations as most of them know secret spots in the area that photograph beautifully.
If you're planning to do this with just your family, a presider, and a photographer, you don't need to worry about obtaining a permit or renting a space. Choices are limitless.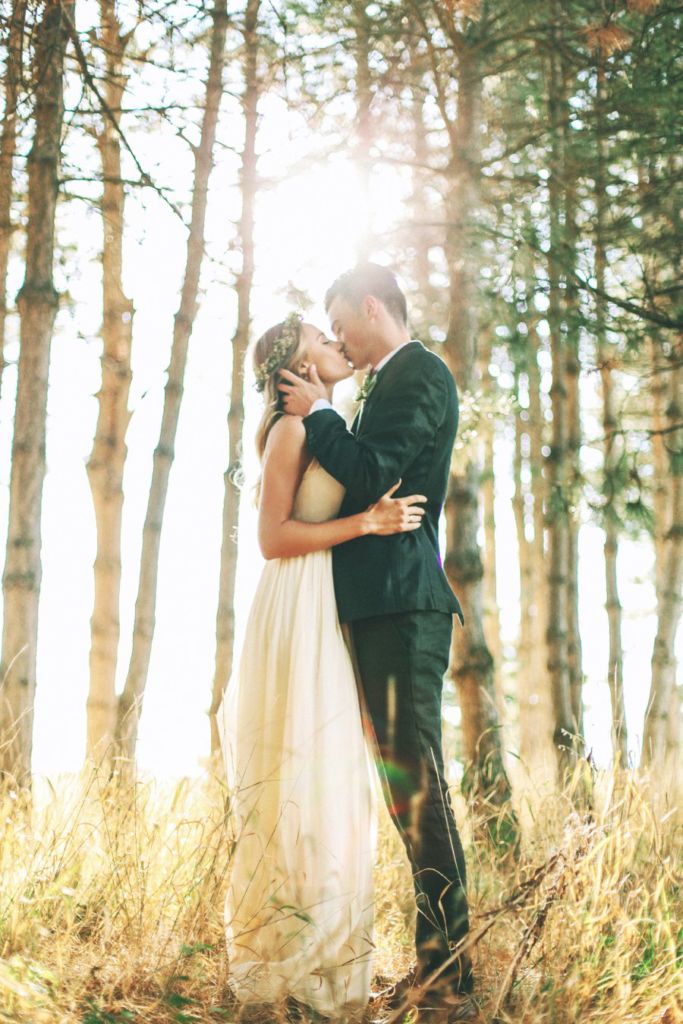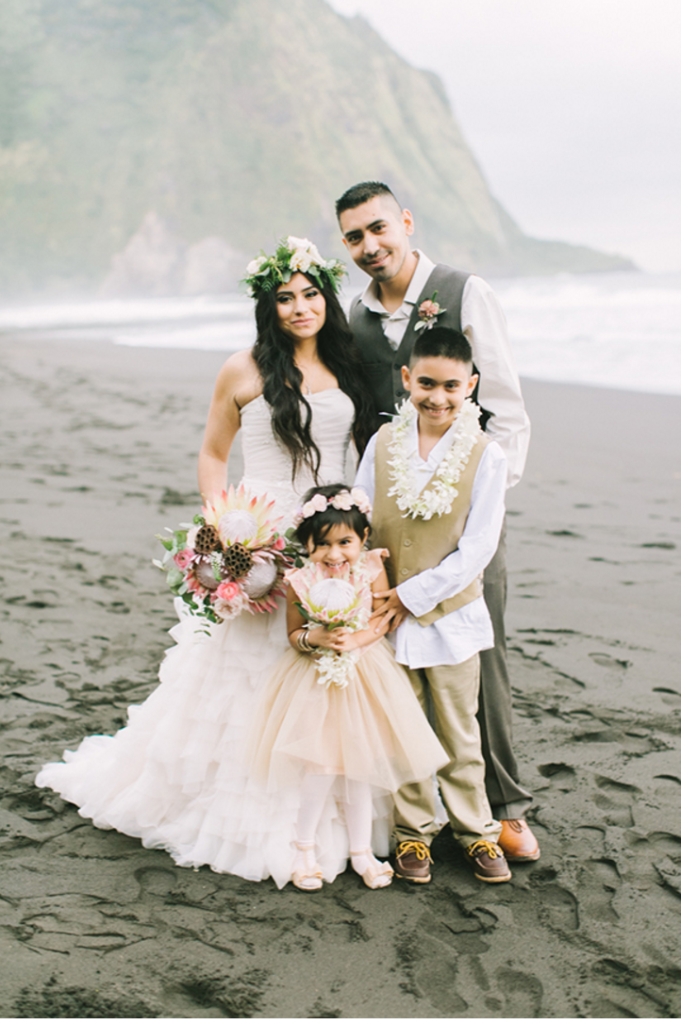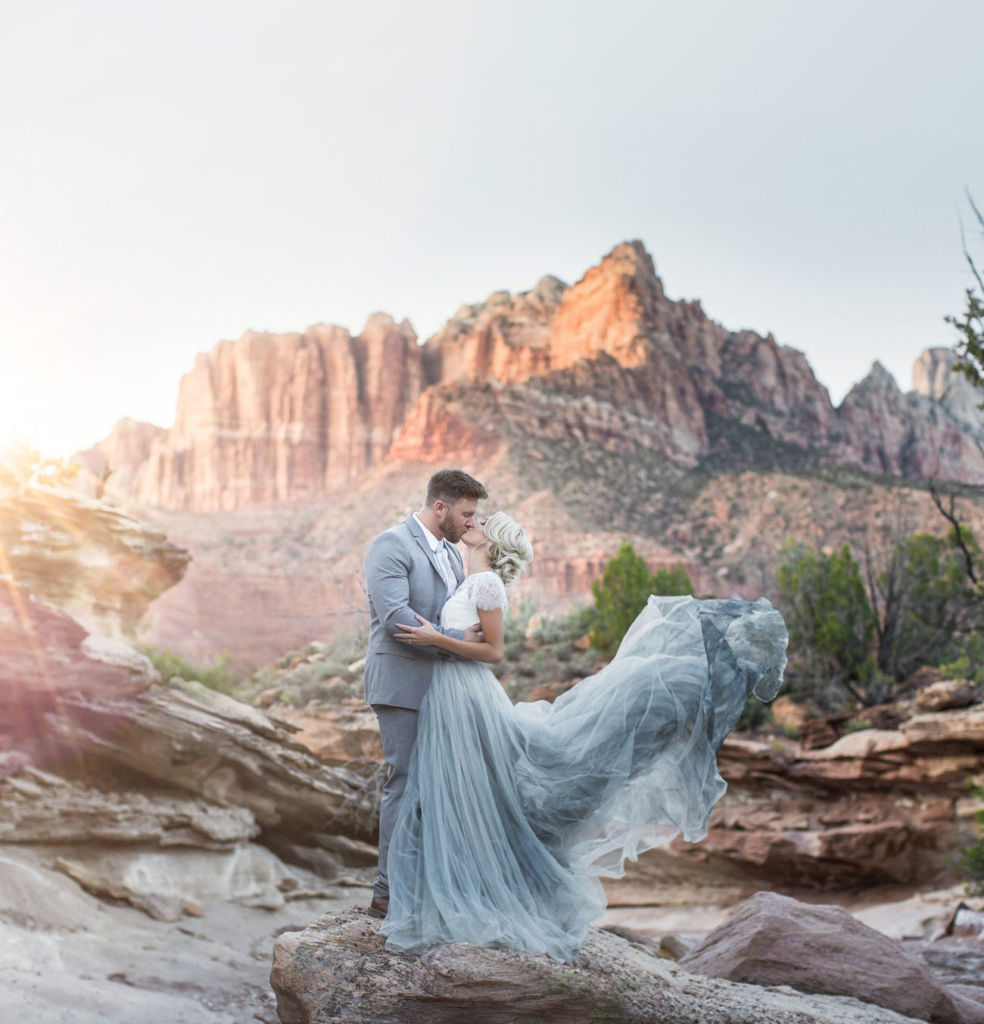 2. Browse inspirations and choose a theme
Use Pinterest for wedding + anniversary inspirations
Choose a cohesive theme that aligns with the location
Be creative and incorporate your family's style
To make the most of your intimate event, choose a cohesive theme that aligns with the location. For example, think woodland for desert or mountain, fairytale or rustic for forests, bohemian for beaches, etc. although you can be as free and creative as you want. There aren't too many vow renewal sources out there but you can find plenty of wedding inspirations that can give you enough ideas for vow renewals as well.
Since our vow renewal ceremony took place in Hawaii, I wanted a natural beachy theme with a touch of fairytale magic– pink flowers, lush greenery, flower crowns, and fluffy tutus. The fairytale theme worked well for our family since I have two daughters but you can personalize these touches depending on your family's gender makeup and size.
3. Find dresses and attire for the family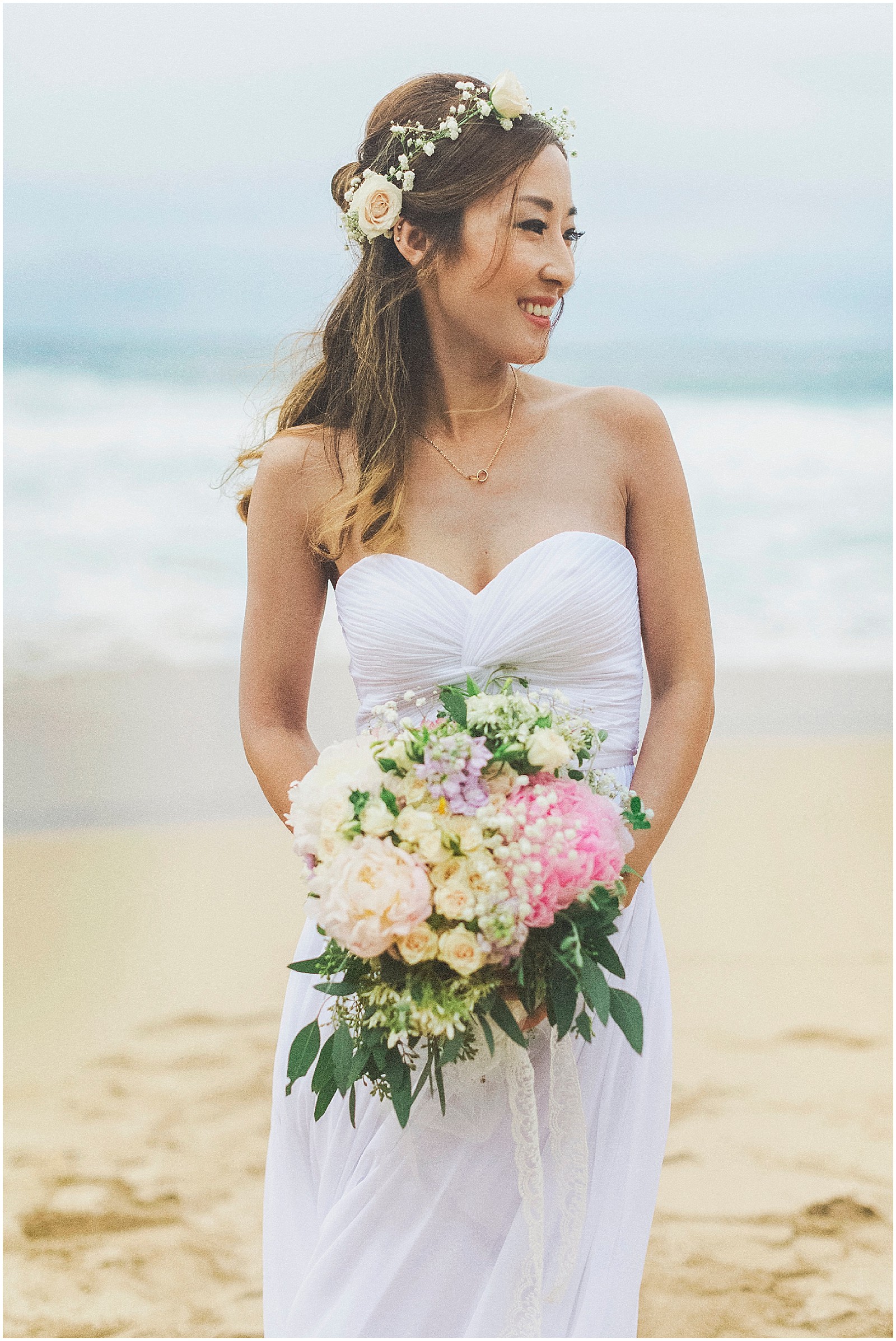 Set a reasonable budget
Choose styles to fit your theme
Consider your family's personal style
Finding the perfect dress was difficult. I knew I wanted something in white, but didn't want to break the bank on a real wedding dress since I would be wearing it once. I considered wearing my old wedding dress but it was no longer my style and it just didn't feel right on me. So after days of browsing through hundreds of bridesmaid and formal dresses, I ended up finding a simple A-line dress with a sweetheart neckline at Downtown Los Angeles for under $200.
I also found the most fluffy and gorgeous custom-made fairytale tutu dresses for my daughters at Carmen's Creations, also located in Downtown LA. For my husband, I decided to keep it simple with a gray vest, bow tie, and casual pants.
4. Hire a pastor or presider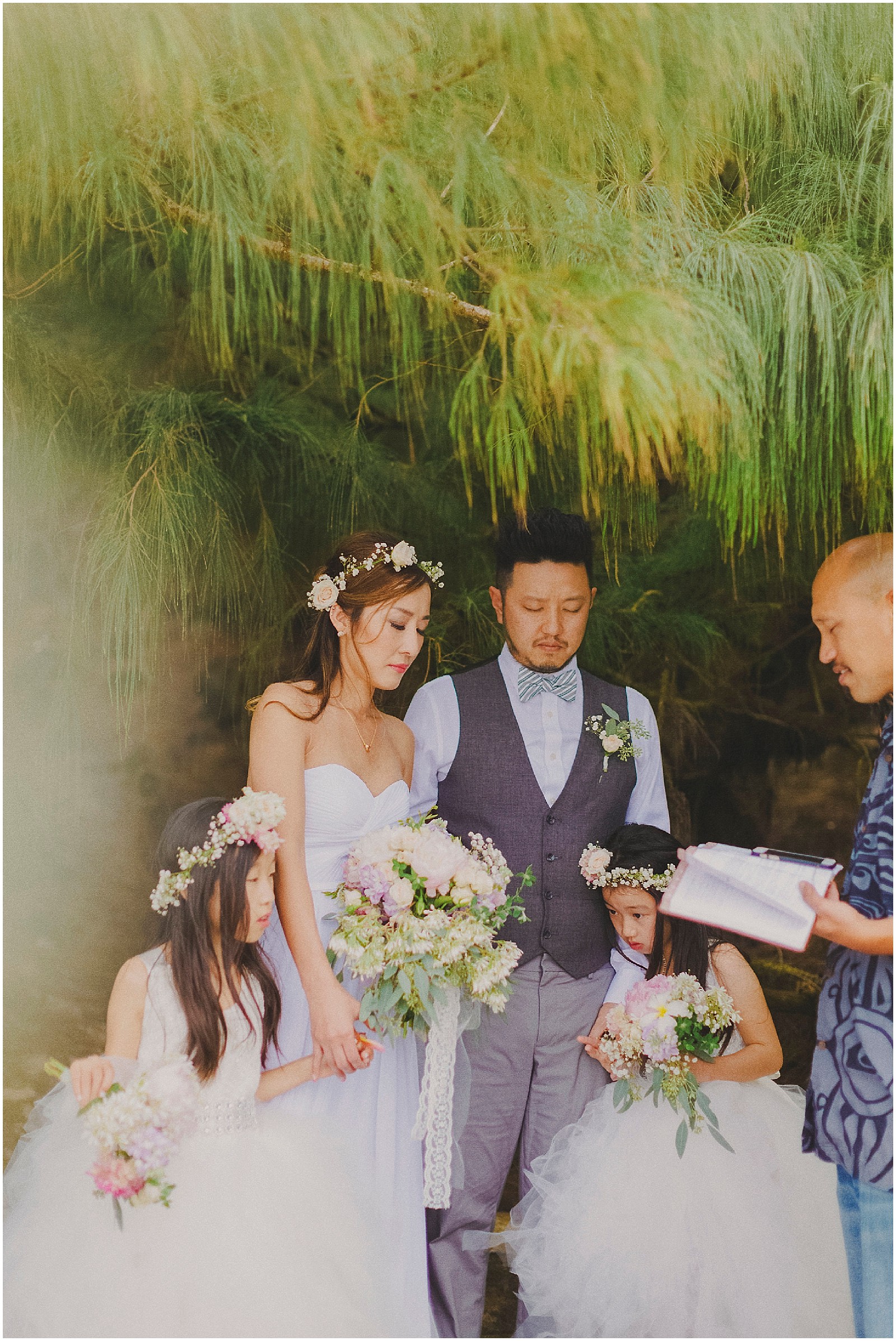 Find a pastor, priest, or presider depending on your culture or religion
Ask friends and family for referrals
The best way to find a pastor or presider is to ask your friends and family. Luckily our friends knew a local pastor in Maui who would be willing to preside over the small ceremony for us. Most pastors are generous and delight in the opportunity to take part in such a special event for a small fee. Our pastor was so generous he refused to be paid. It was an act of kindness I will never forget and will be sure to repay one day.
Depending on your religion and culture, you can choose a presider who can lead the short ceremony and serve as a witness as you recommit yourselves to each other.
5. Hire a photographer
Hire a photographer whose aesthetic and style align with yours
Create a Pinterest board and share it with your photographer
Avoid paying wedding photography prices by being smart with your choices
Maintain good, open communication
This is the most important part because photos are everything! Photographers in Hawaii generally charge more than the mainland, probably because it's such a popular spot for destination weddings. I got really lucky and found a talented photographer named Angie Diaz, who has since become a dear friend.
After hiring several family photographers, I learned how important it is to hire someone whose visual aesthetic and taste align with yours. Every photographer has her own style. So be sure to hire someone who you can trust to bring your vision to life.
I would recommend creating a Pinterest board and sharing it with your photographer so he/she knows exactly what you're envisioning. So much can get lost in translation without actual photos, so do not skip this important part.
Create a Pinterest board and share it with your photographer so he/she knows exactly what you're envisioning.
And remember, the more experienced and well-established your photographer is, the higher the price and the busier he/she will be. Keep this in mind when you are looking to hire the right photographer for your family. I find that most mid-level photographers are just as good and are usually more enthusiastic and patient, especially for families with small children. With open communication and sharing of ideas, you can create beautiful memories without paying high wedding photography prices.
6. Make arrangements for hair, makeup, flowers, or other accessories as needed
Decide whether or not you want professional makeup and hair
Try to set aside a budget for flowers
Decide if you want to exchange rings
Decide who you want present
Include all your kids
It's entirely up to you whether or not you hire a professional hair stylist and make-up artist or do it yourself. I got my hair and makeup done at the salon in Westin Kaanapali and did my daughters' hair myself. And I liked my hair but not my make-up, so I ended up redoing it myself.
However, I would highly recommend having a bouquet made for yourself and your daughter and a boutonniere for your husband and son. These floral details can make all the difference for vow renewal photos.
I would highly recommend having a bouquet made for yourself and daughter and a boutonniere for your husband and son.
Luckily for me, our photographer was also a talented DIY florist and created beautiful floral arrangements for my family for an added cost. I loved her natural, organic style that doesn't look too perfect and wedding-like. I wanted our flowers to look a little messy. Kind of like we just gathered some pretty wildflowers in a bunch and used them for our photoshoot. She executed my vision perfectly and I was very pleased with the way our flowers turned out.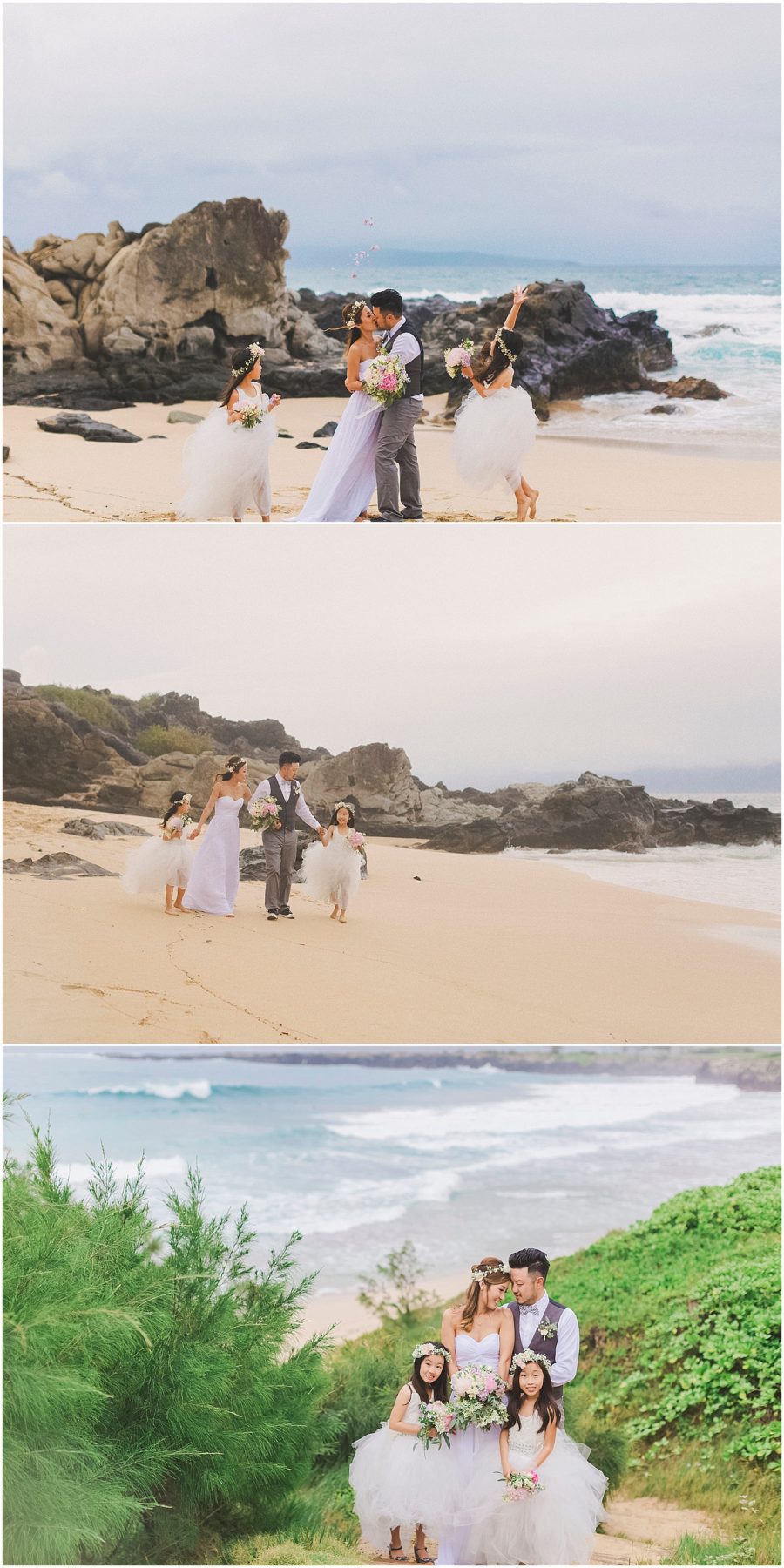 7. Enjoy and celebrate your huge achievement
Any wedding anniversary is a huge feat. Celebrate with pride and joy.
Don't let minor details distract you and have fun!
As you can see, with a little research, preparation, and decision-making, it's possible to plan a beautiful vow renewal ceremony. One that you and your family can remember forever. It was a very special moment for our entire family. My daughters were able to witness their parents renew their love and commitment to each other. For this alone, the entire process was worth every effort and dollar.
If you're interested in reading more personal details of our first ten years of marriage, you can find it here.
What do you think? Do you plan on having a vow renewal ceremony with your husband? If so, where would it be?
Photos by Angie Diaz Photography
VOW RENEWAL DRESS IDEAS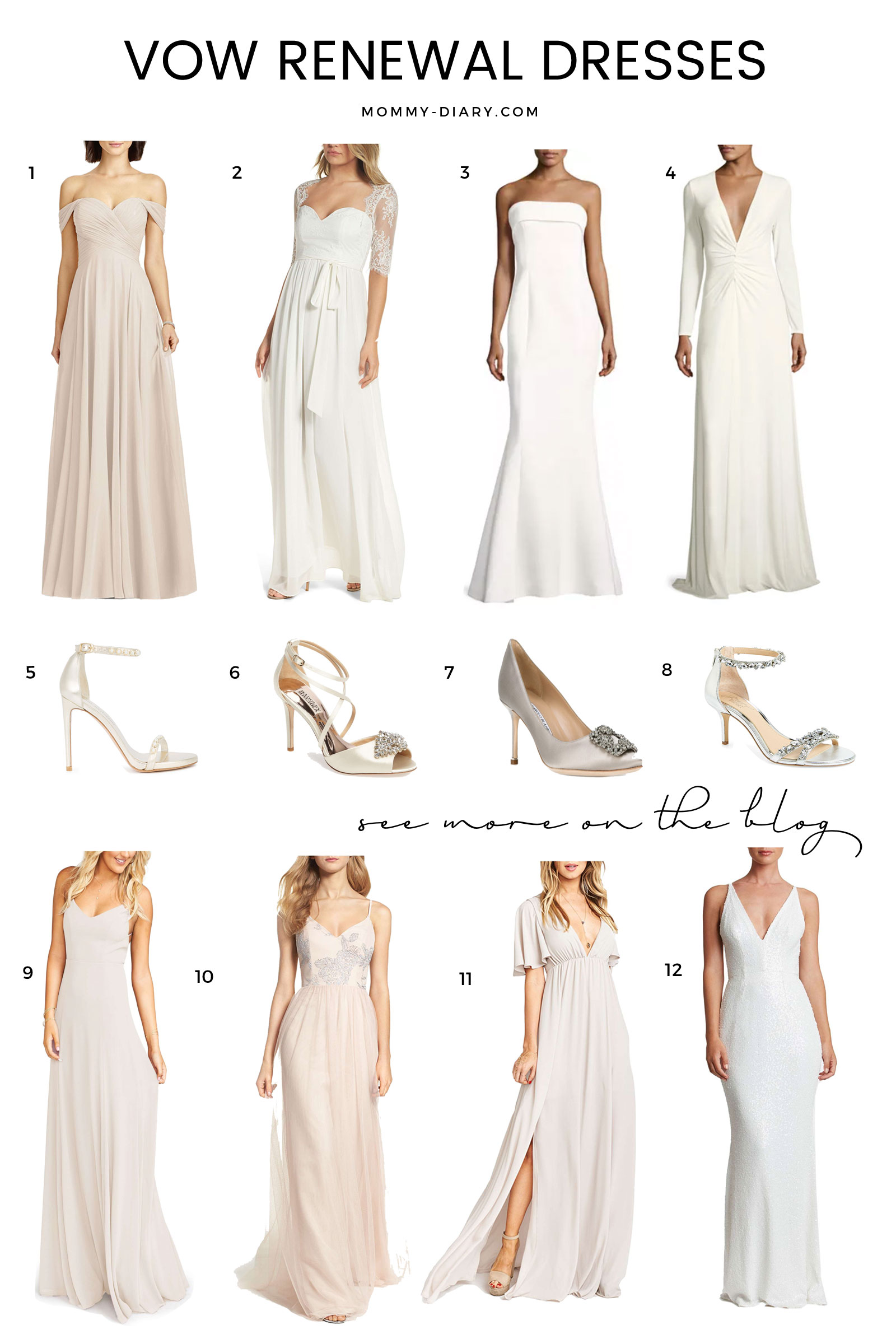 If you liked this post, pin the photo below to support this blog. Thank you in advance!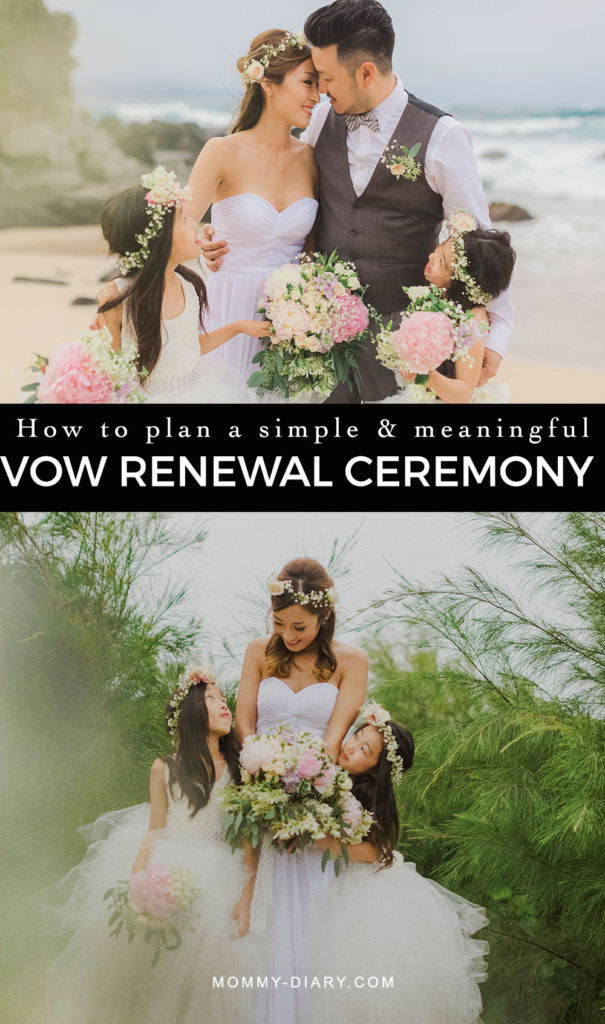 You can read my honest 10-year marriage reflection here.