Starting preschool can be both exciting and difficult for both you and your little one. For young children, it can be both nerve wracking and overwhelming. For us parents, all the changes of transitioning your sweet toddler out of the home and into preschool can feel bittersweet.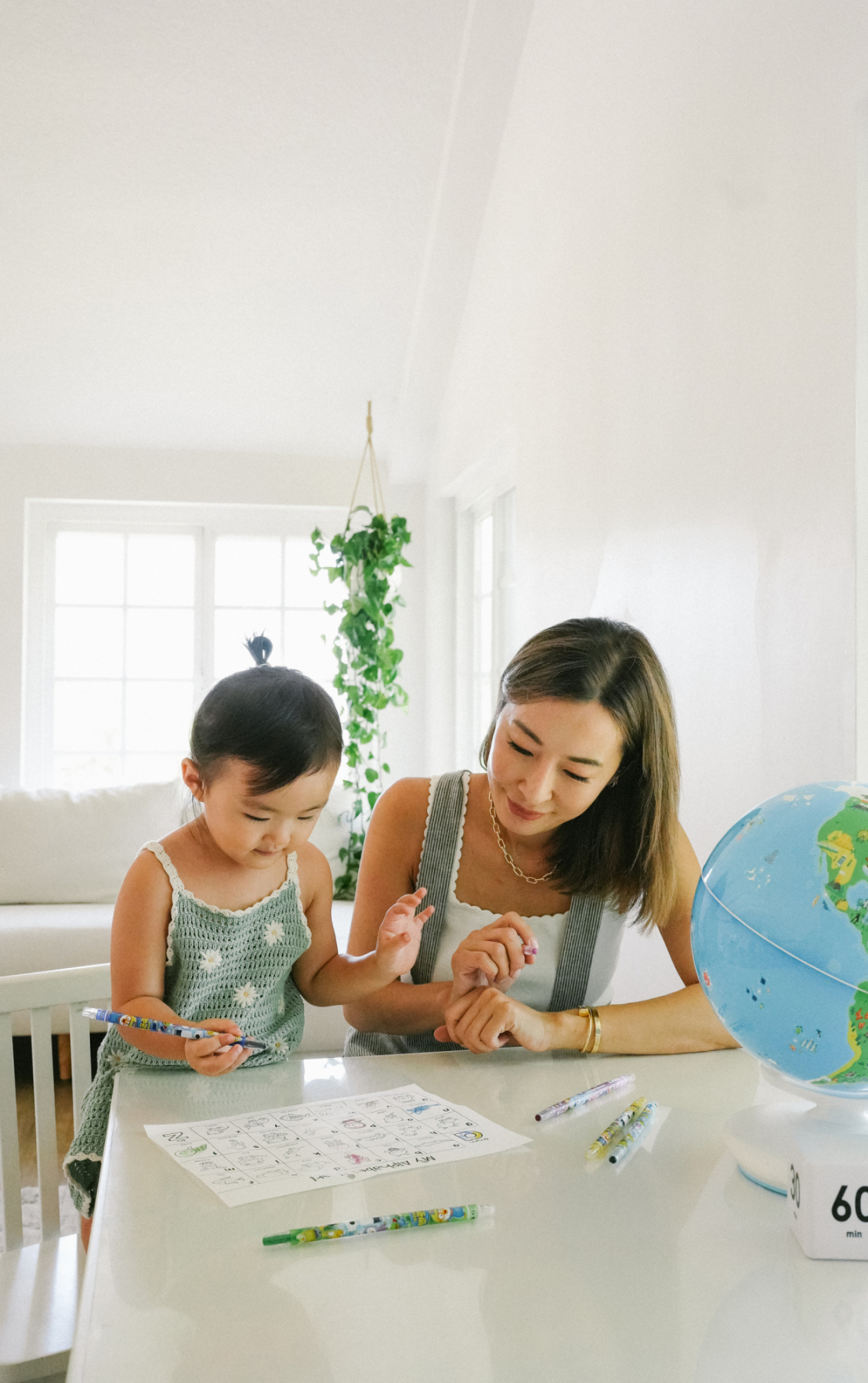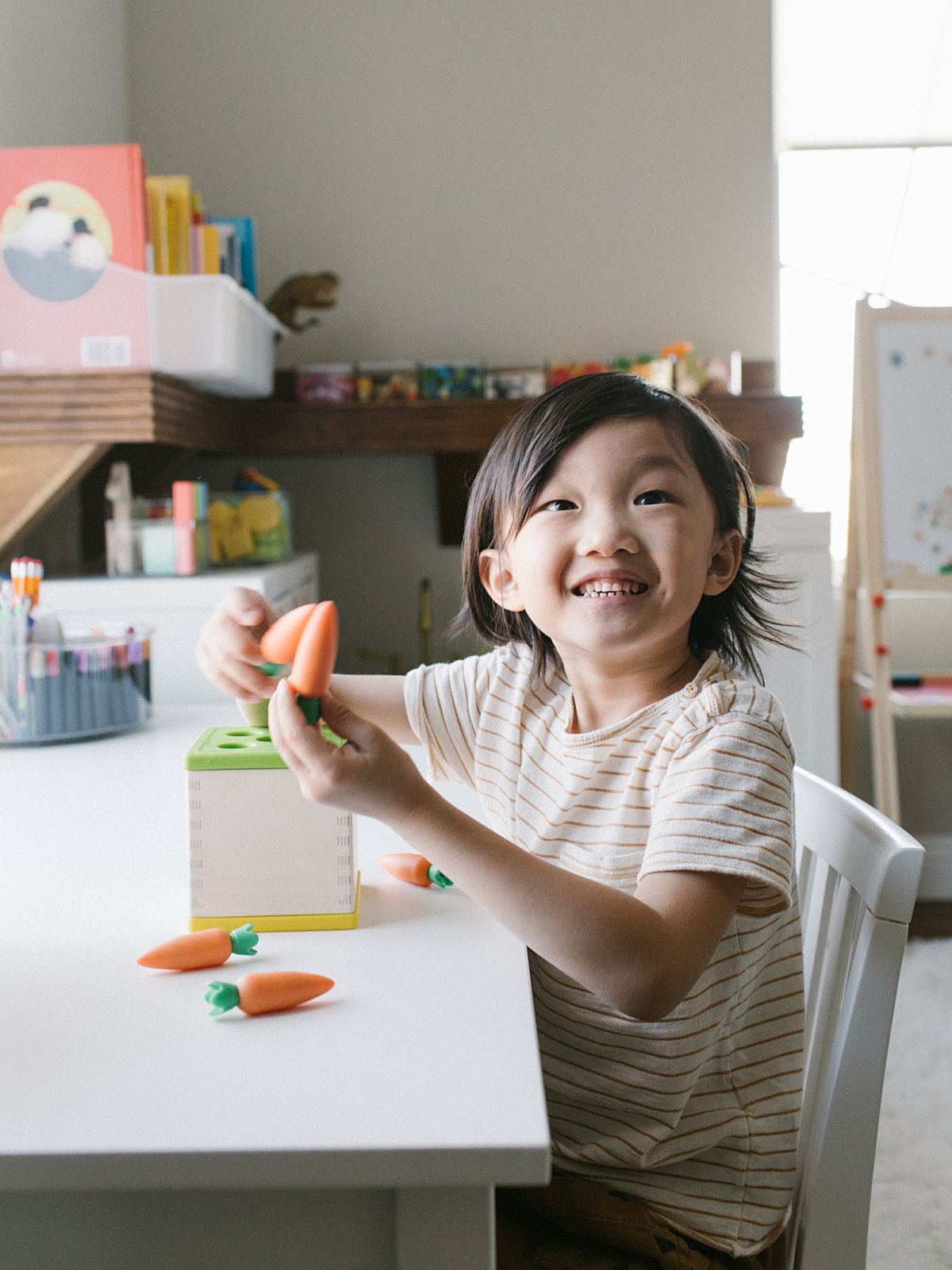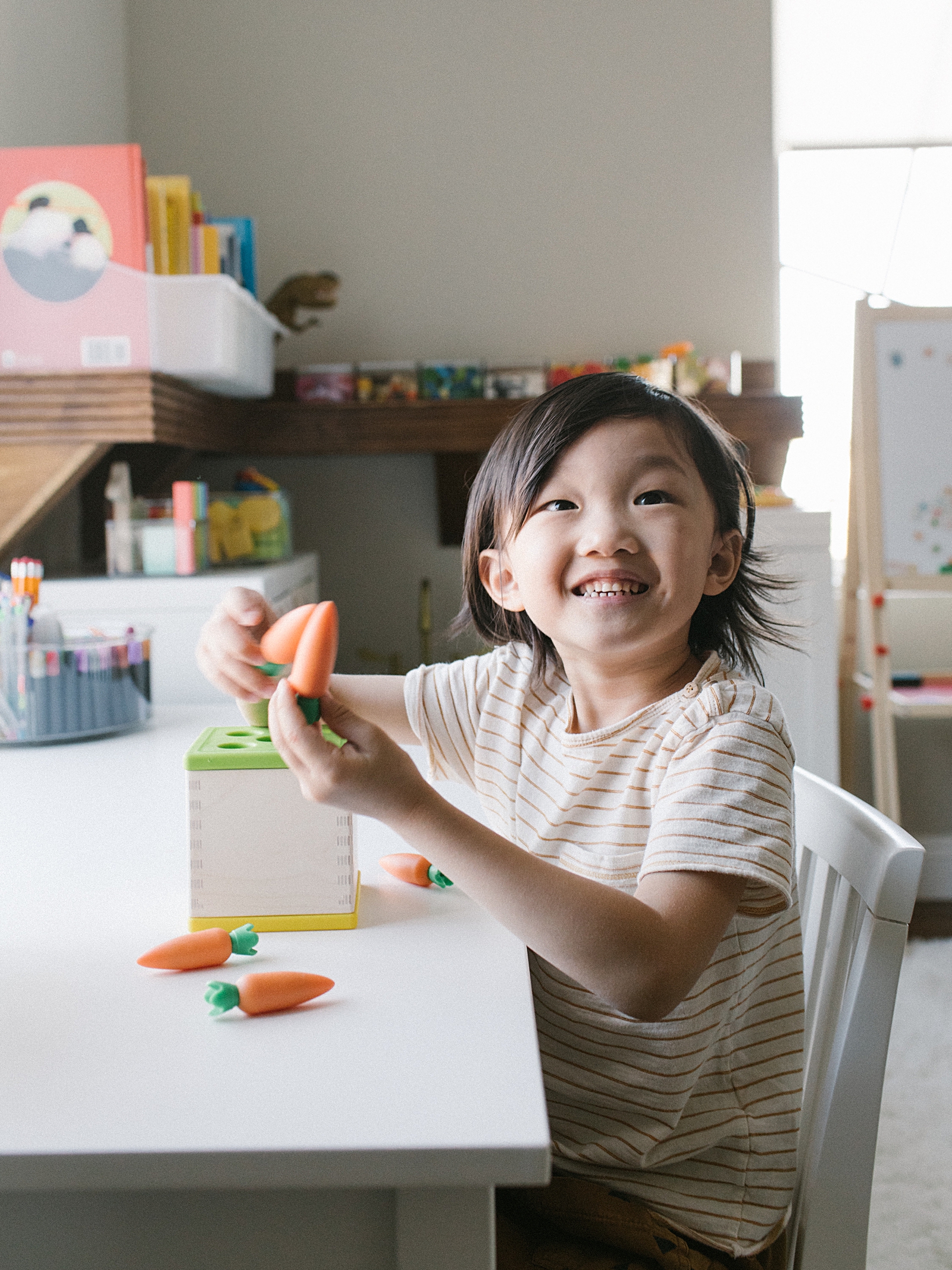 If you follow me on Instagram, you would know that I just sent our youngest daughter off to her first day of preschool. It was a lot more emotional and difficult than I thought, despite her being my fourth child. The transition took days, even weeks of tears and mom guilt and I'm still going through the changes.
As difficult as the preschool transition was, I know deep down that sending her off to preschool is one of the best things we can do for her at her developmental age.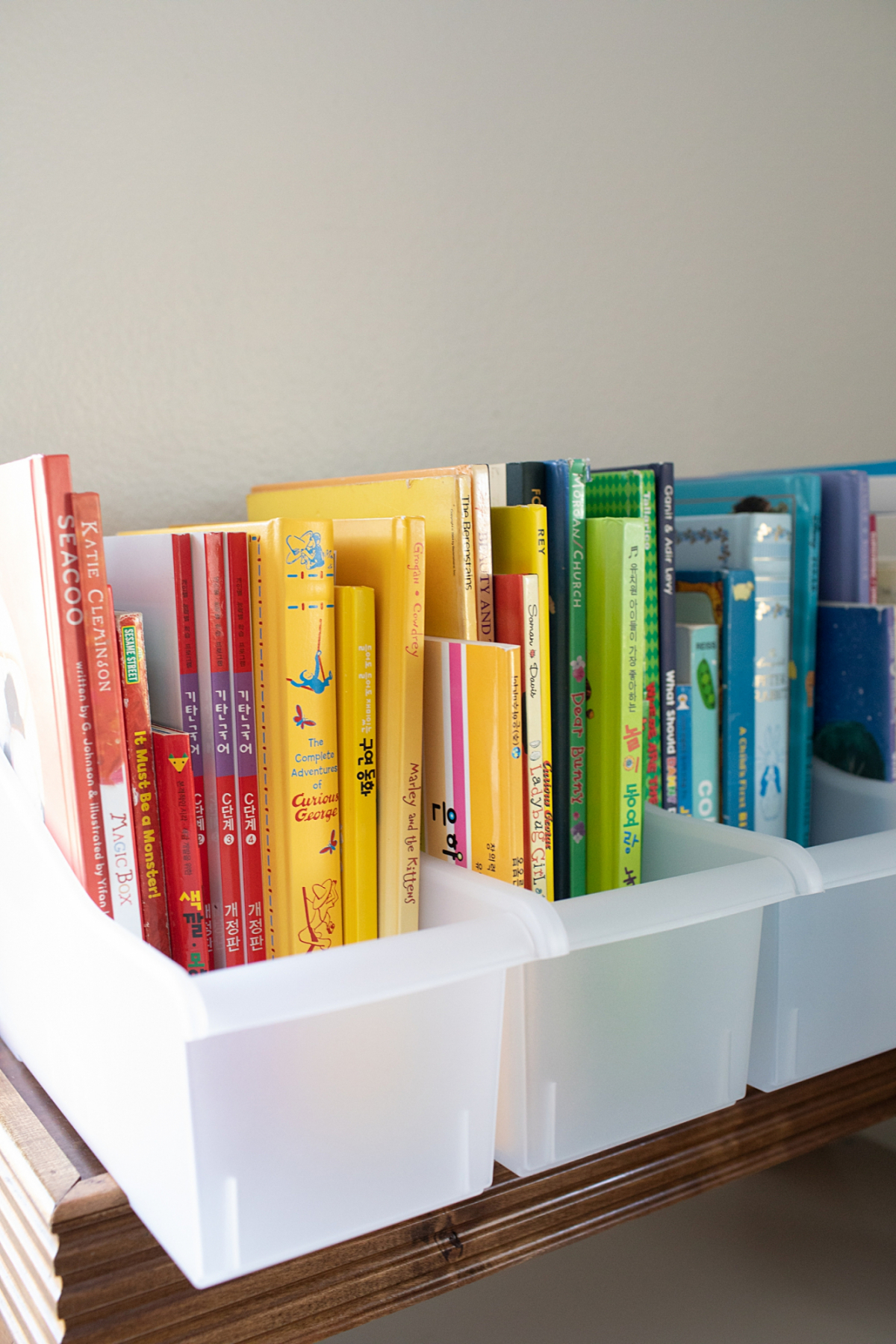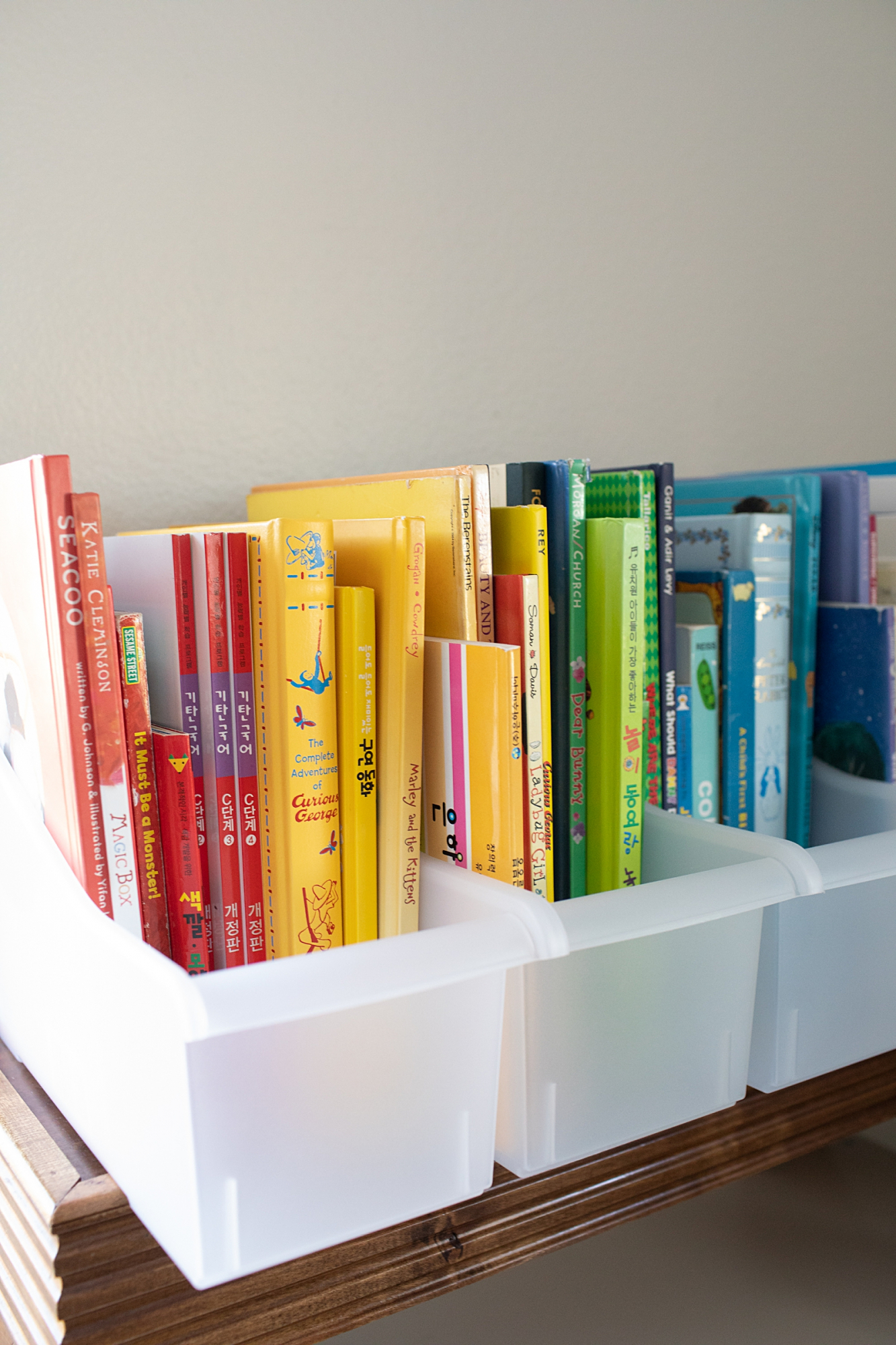 Allowing young children to develop their sense of independence in a new environment, establish new routines that offer predictability, and understand order of events and time are all important building blocks to childhood development.
In this post I will share tips and activities that you can do to help your toddler make the transition to preschool as smooth as possible.
10 Preschool Transition Tips For 2-3 Year Olds
1. Take walks throughout the school's neighborhood
As the school year approaches and you begin to think about ways to help the preschool transition, it may be helpful to familiarize your toddler with not only the school, but the environment surrounding the school.
Try taking your preschooler on a walk around the school's neighborhood and point out some landmarks that your child can remember and notice once school starts. Locate the playground and other fun activities they can do as this can make the transition feel more exciting.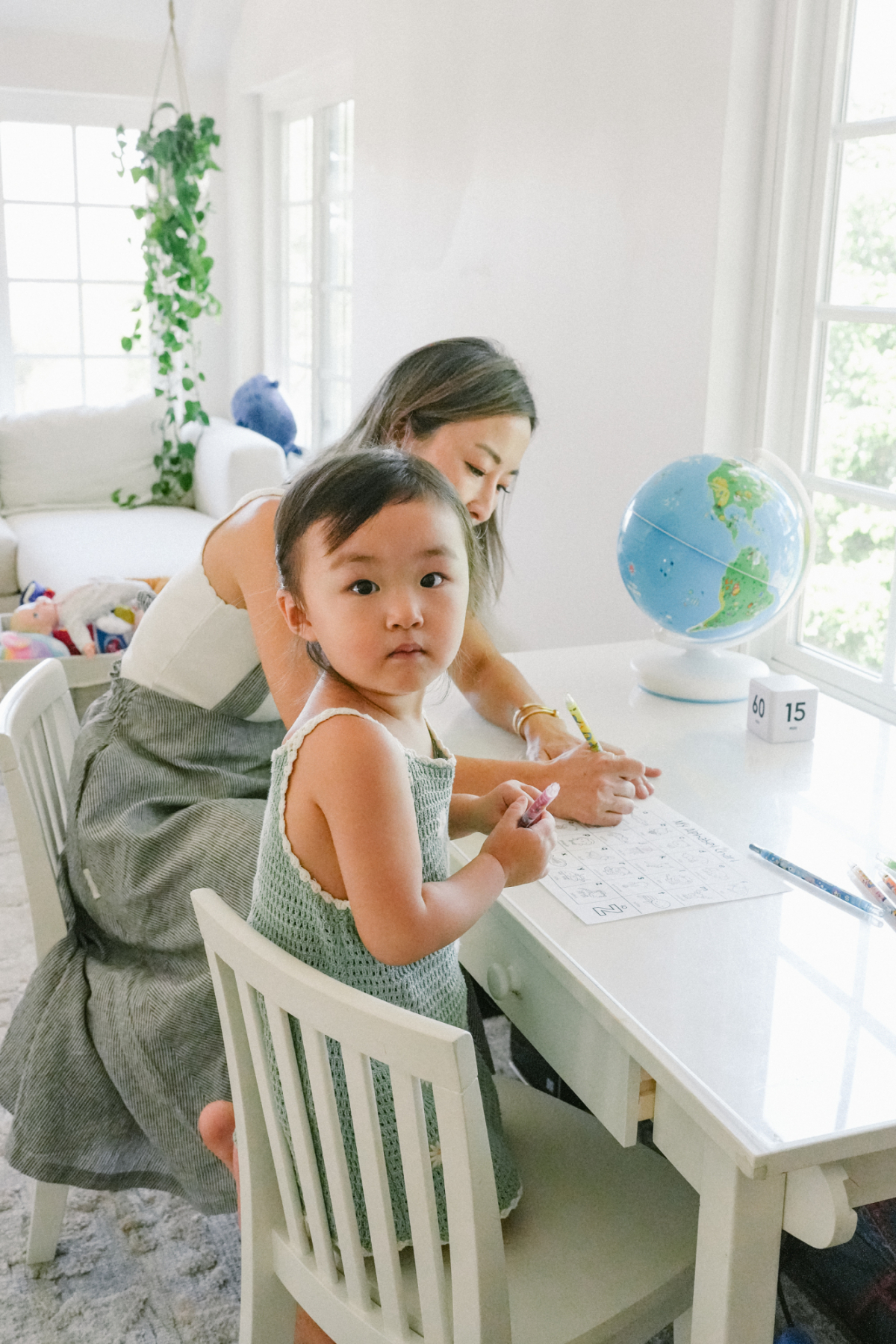 2. Practice school time at home
Spending time with your child at home practicing school activities is a great way to familiarize them with some common routines in a classroom. You can practice washing hands, singing a clean up song and having story time as a way of playing school.
Lesson planning is a core part of how preschool teachers plan for learning in the classroom. Try planning out a few of your own simple activities and games with your child as a way of incorporating lesson planning into your daily schedule.
3. Establish a routine
When transitioning kids into preschool it's important to help them understand that daily rituals and routine is not only part of the preschool daily schedule, but part of how kids ultimately develop expectations.
Helping young children learn about what happens in a daily schedule at school is a big part of how they learn to process what will happen on a day to day basis.
4. Expect negative reactions
As parents, we try to develop routines with our kids to help prepare them for what comes next in their daily schedule. These routines are meant to create expectations through smooth transitions. Sometimes, our great efforts can be met with negative responses. This is entirely normal and expected when it comes to young children.
If your child becomes resistant or frustrated by your efforts to create preschool prep-routines at home for them, don't give up and keep trying. This is easier said than done, but remind yourself that this is part of the process of transitioning to preschool for every child.
5. Arrange playdates with kids in your child's class
Setting up times for your child to socialize and play with other young children from their class is a fantastic way to help your preschooler get to know their peers outside of the classroom.
Try exchanging phone numbers with a couple moms or dads in the class to help the kids connect and play at each other's homes or meet up at the park.
6. Be realistic
Be kind to yourself and your little one by being realistic and setting reasonable expectations of this big change ahead. The transition to preschool for both you and your toddler is not easy, but when you give yourself some grace and remain patient it will be easier.
Pay attention and listen to your gut. If you or your child are feeling overwhelmed, pull back and stay present. It's okay to message your teacher throughout the day or to feel anxiety during these early weeks.
I personally was glued to my phone during the first week to hear the latest update. I found myself a lot more attached to her transition than I thought. These are expected and normal. You will find the separation become easier for both of you.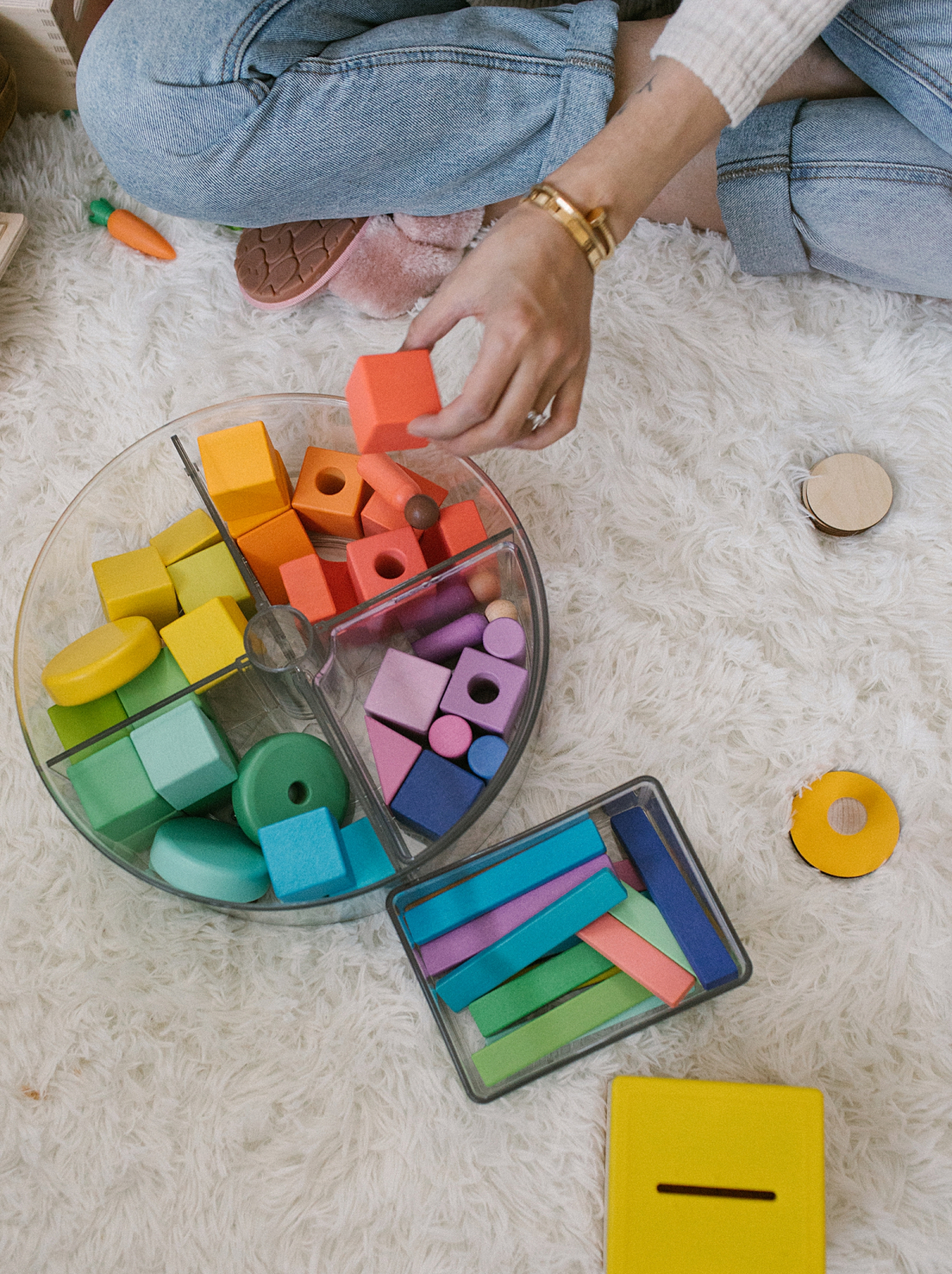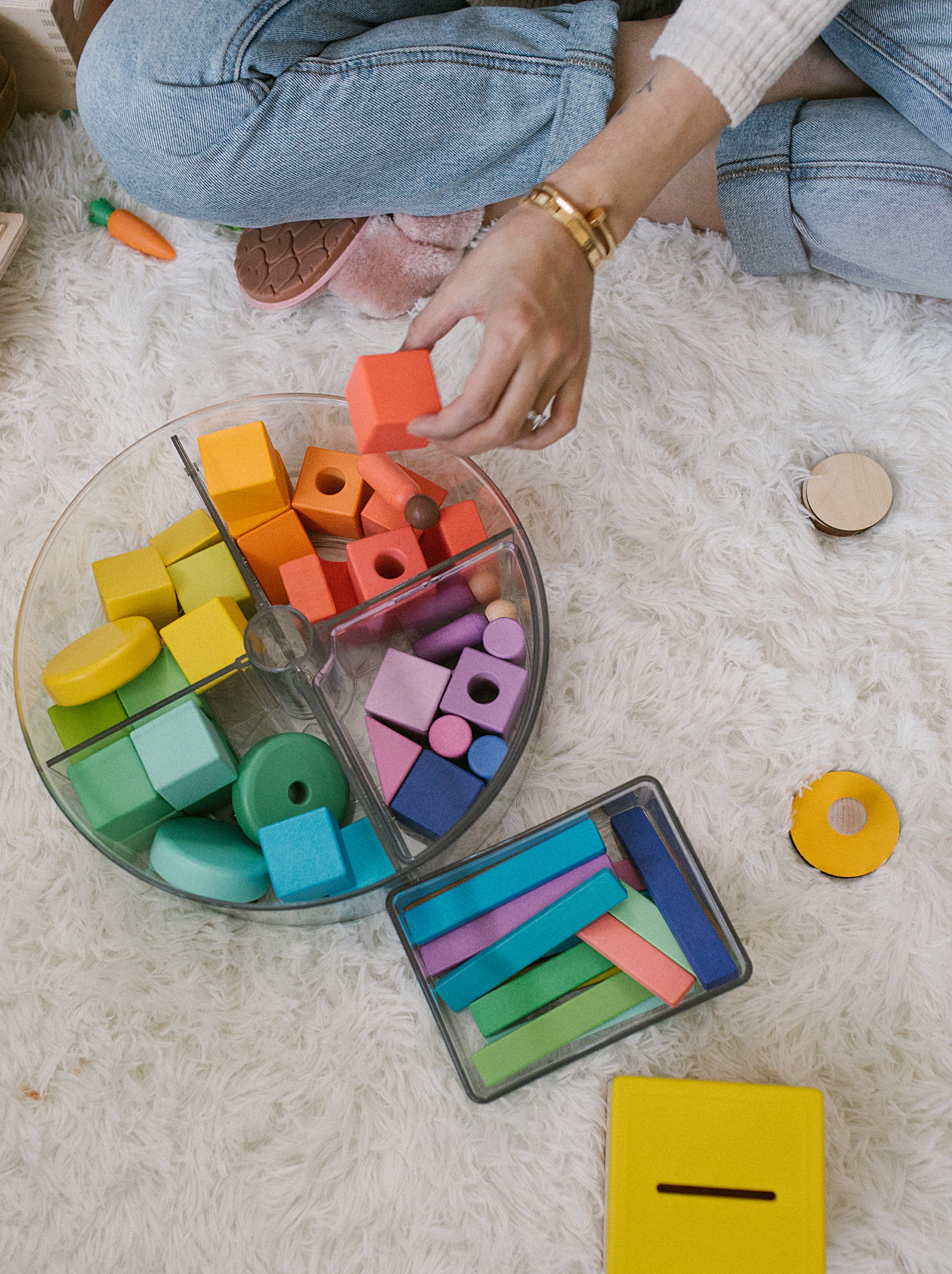 7. Create rituals
Establishing rituals is a simple way that you can help your preschooler develop small steps to establishing a healthy and effective routine. Practicing washing their hands before and after they eat a snack or their lunch is a simple ritual that you can help them with. When it comes to sending your child to their first day of school, having practiced these rituals will help their transition.
8. Be confident
If you are feeling hesitant or uncertain about sending your toddler to preschool, you are not alone! But it's important to remain confident and secure in your decision to transition your child to preschool. At moments of insecurity, remind yourself that preschool will help teach your child independence, routine, and socialization skills.
Most importantly, having your own confidence will help build your child's confidence. Both parents and teachers can work together to promote confidence in your preschooler by teaching them the skills to encourage independence.
9. Keep your drop offs short, simple and sweet
School drop offs can be the most difficult part of transitioning to preschool. When you keep your goodbyes short and sweet it will help to boost your child's confidence that you have in them going to school on their own. When they understand that you feel confident in them being in school with teachers you trust, their transition and separation from you will be smoother and more successful.
Also, be sure to tell them mommy will be back! I made the mistake of not letting my daughter know this and she cried the whole day. I felt so bad. Make sure to calmly tell your child you love them and will be back to pick them up after school.
10. Encourage and praise success
Show your kids how proud you are of them during this period of transition to preschool. Praise them after school with words of positivity and pride (and maybe even a yummy treat)! When your child knows that you are proud of them, they will not only feel more confident and proud of themselves, but they will feel more excited about going back to preschool!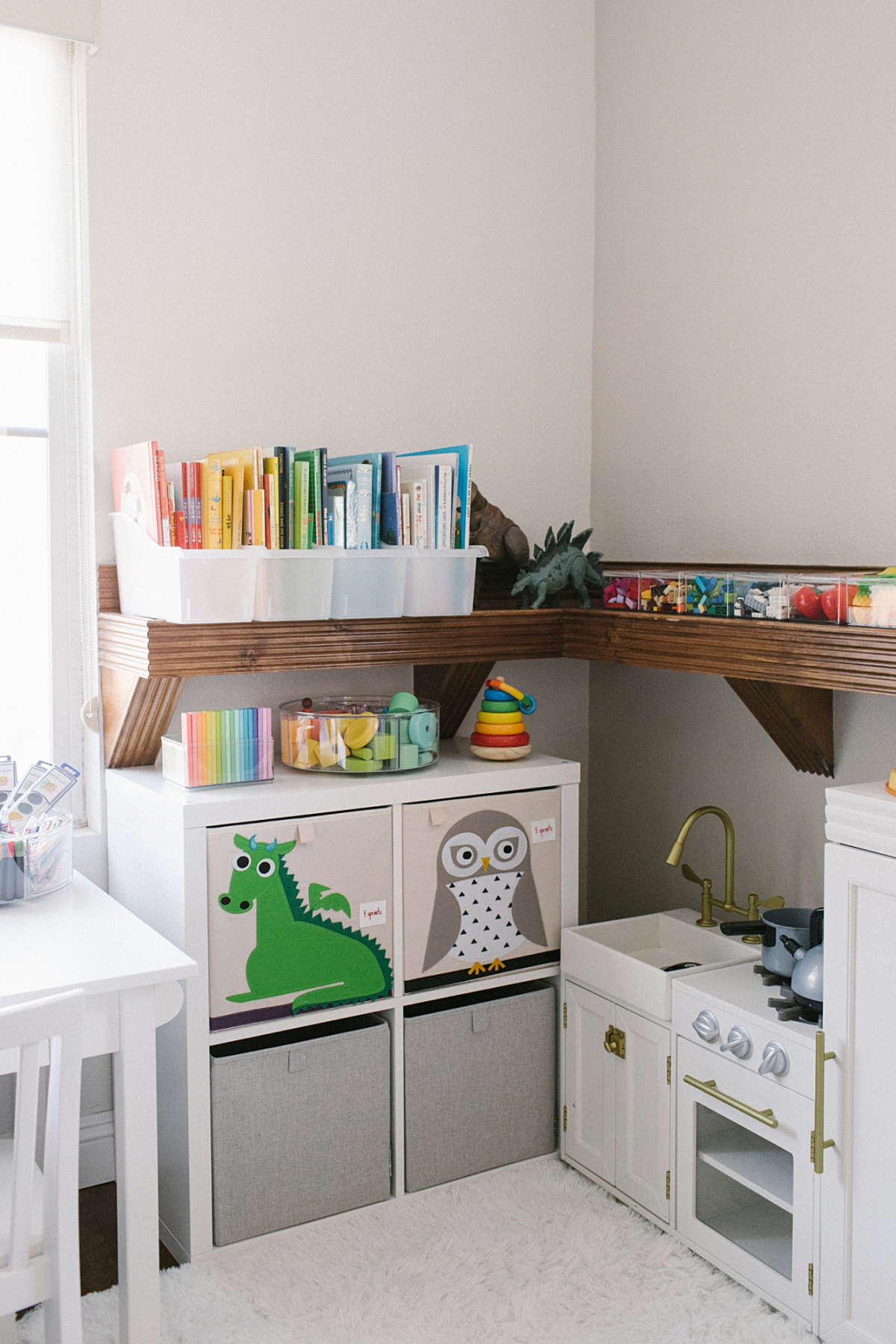 Preschool Transition Activities
There are so many types of activities for preschoolers to help with their transition to preschool and their daily routines in the classroom. You can start practicing these simple activities both indoors and outdoors as your prepare them for their first day. These activities for preschoolers can be helpful with transition times throughout their preschool day.
1. Transition Songs
You can help your preschooler with transition times by teaching them simple songs at home and while out and about. Songs such as the "washing hands song" or "clean up time song" are easy and fun to practice at home!
2. Wash Hands
Get into the routine of washing hands with your young child before and after potty, snacks and meals, and while on the go.
3. Story time
Read to your preschooler often to get them into the practice of story time at school. Try these following books that help with preschool transitions.
4. Clean up time
Teach your child to start cleaning up their own toys and activities after they are done playing so that they become an active participant in their own clean up.
5. Circle time
Encourage your little one to sit in front of you during activities like story time to help them practice listening to an adult like a preschool teacher during circle time at school.
6. Play music
Play or sing a song to signal times of transition from one activity at home to the next.
7. Give a time warning
Set an audible timer or give a verbal time warning for how much time is left to play before it's time to wash hands before dinner.
8. preschool clock
Design a colorful and easy to read preschool clock to help teach your kids when it's time for the next part of the day at home. Some preschool teachers use these as a way to indicate transitions within the classroom.
8. Play simple games
Simon Says is a great preschool-friendly game to get your little ones to work on their listening skills.
9. Dim the lights
Changing the mood or lightning in the room is a visual way to help prepare your kids that change is coming.
10. Signal phrases
Use clapping signals to signal change or listening time with your kids.
11. Wash hands
Washing hands is not only a sanitary skill, but a great way to signify the transition from play to eating, or from playing outside to playing inside.
12. Sing a Song
Simple jingles that are catchy and easy to learn can be a fun and effective way to practice transitions at home and in the classroom.
13. Visual schedule
Draw a simple list or schedule for your kids using images to showcase a daily schedule at home to familiarize themself with a daily schedule at preschool.
14. Instrumental cues
Trying clapping or playing a song or sound to help your toddler know that it's almost time for something new.
Sending your young child to preschool is not easy, in fact it's quite difficult on both you and your little one. Try out some of these tips and activities at home to help transition your preschooler to school and in the classroom.
Which tip was the most helpful for you? Share below!