Easy and healthy breakfast idea for the whole family
If you're like me, you're always looking for easy and healthy breakfast ideas. Our mornings are the busiest time of the day and I don't have time to make a big breakfast for the whole family.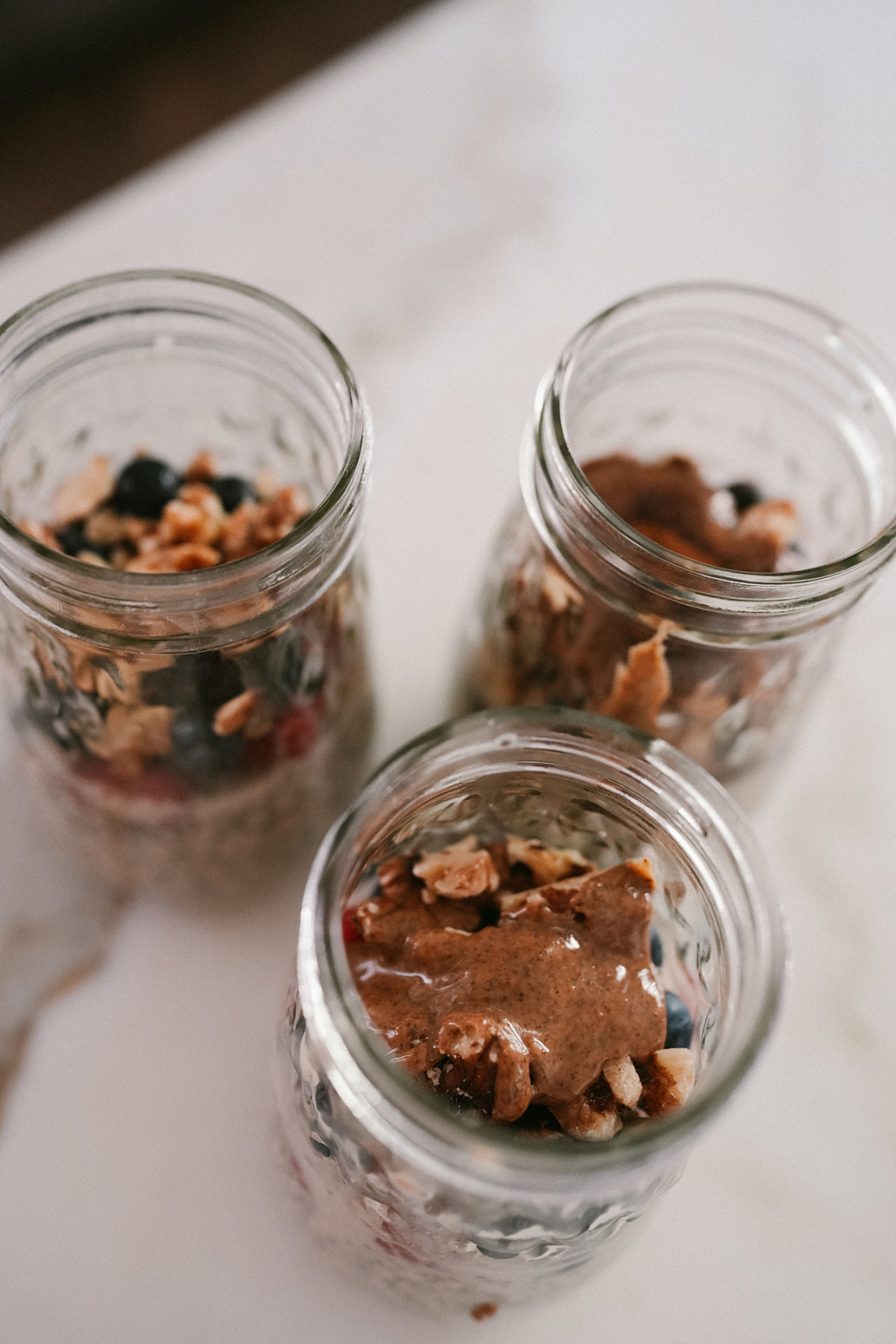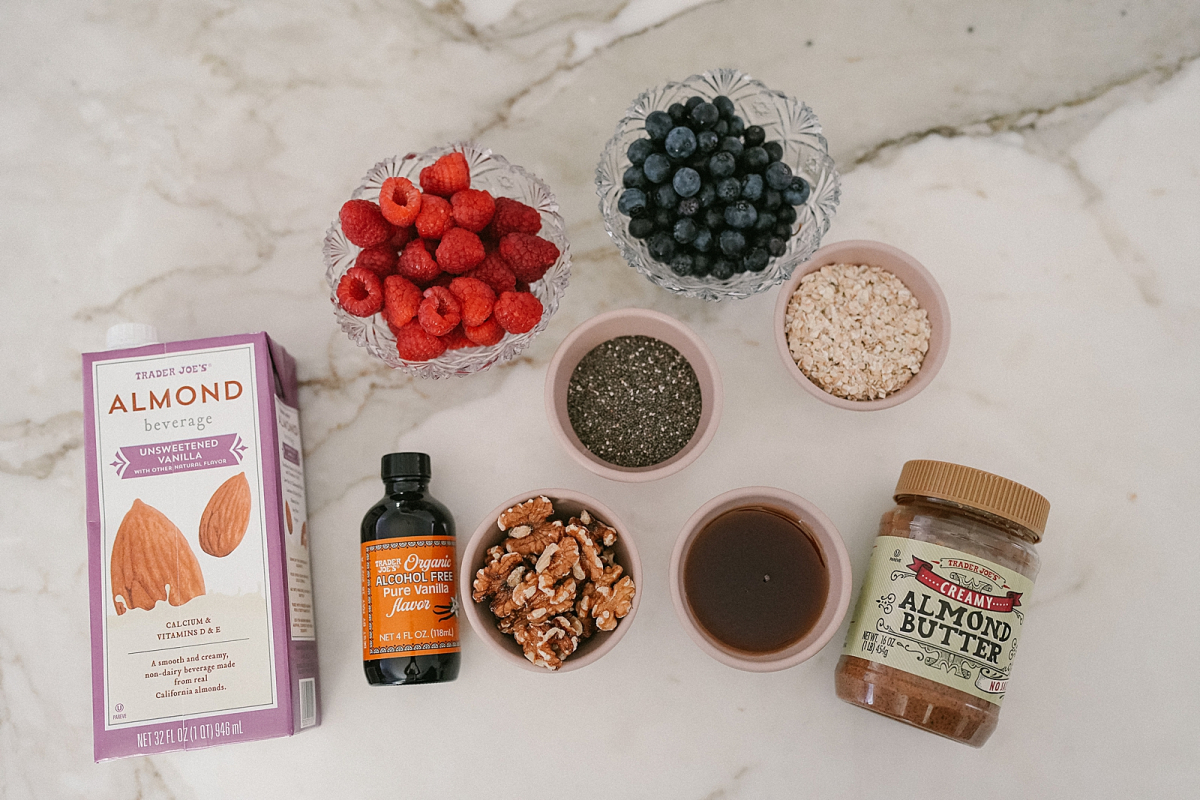 Chia seed overnight oats recipe has been requested by my teen daughter and I'm so glad that I was able to complete this recipe. My kids love it! It's not every day that my daughter requests a new dish to try, so when she does, I know that I have to make it a priority.
This Chia Seed and Walnut Overnight Oat Recipe is the perfect breakfast idea for busy families because you can prepare a lot and leave it in the fridge overnight. It stays fresh for about 3-4 days! It's very easy to make and full of nutrients.
This recipe is also a great boost to the start of your day by adding a variety of fruits, nuts and other healthy toppings.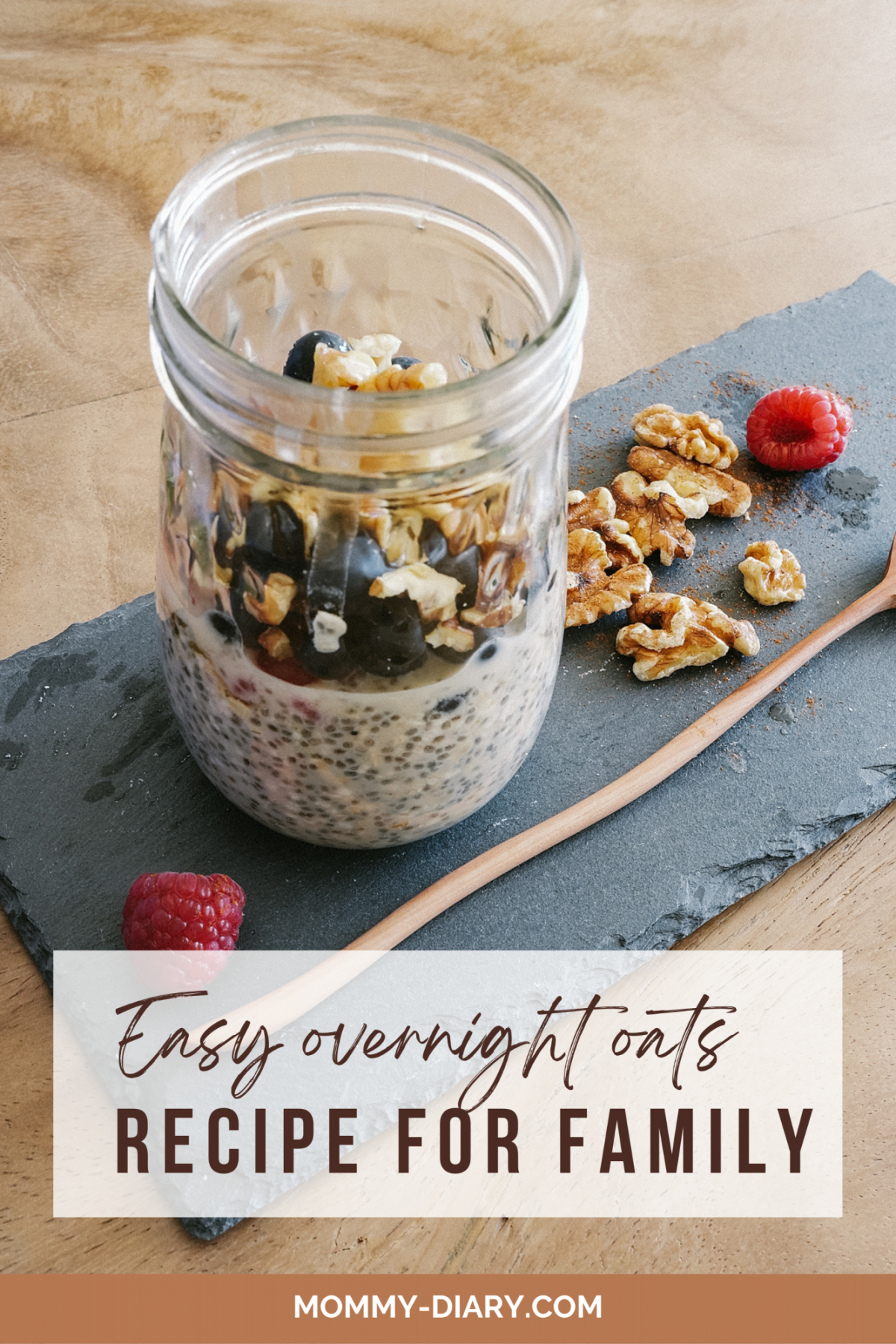 Cute container idea for overnight oats
I wanted to make it easy to grab but also easy and pretty to take on the go, so I got these cute Mason Jars for all my overnight oats.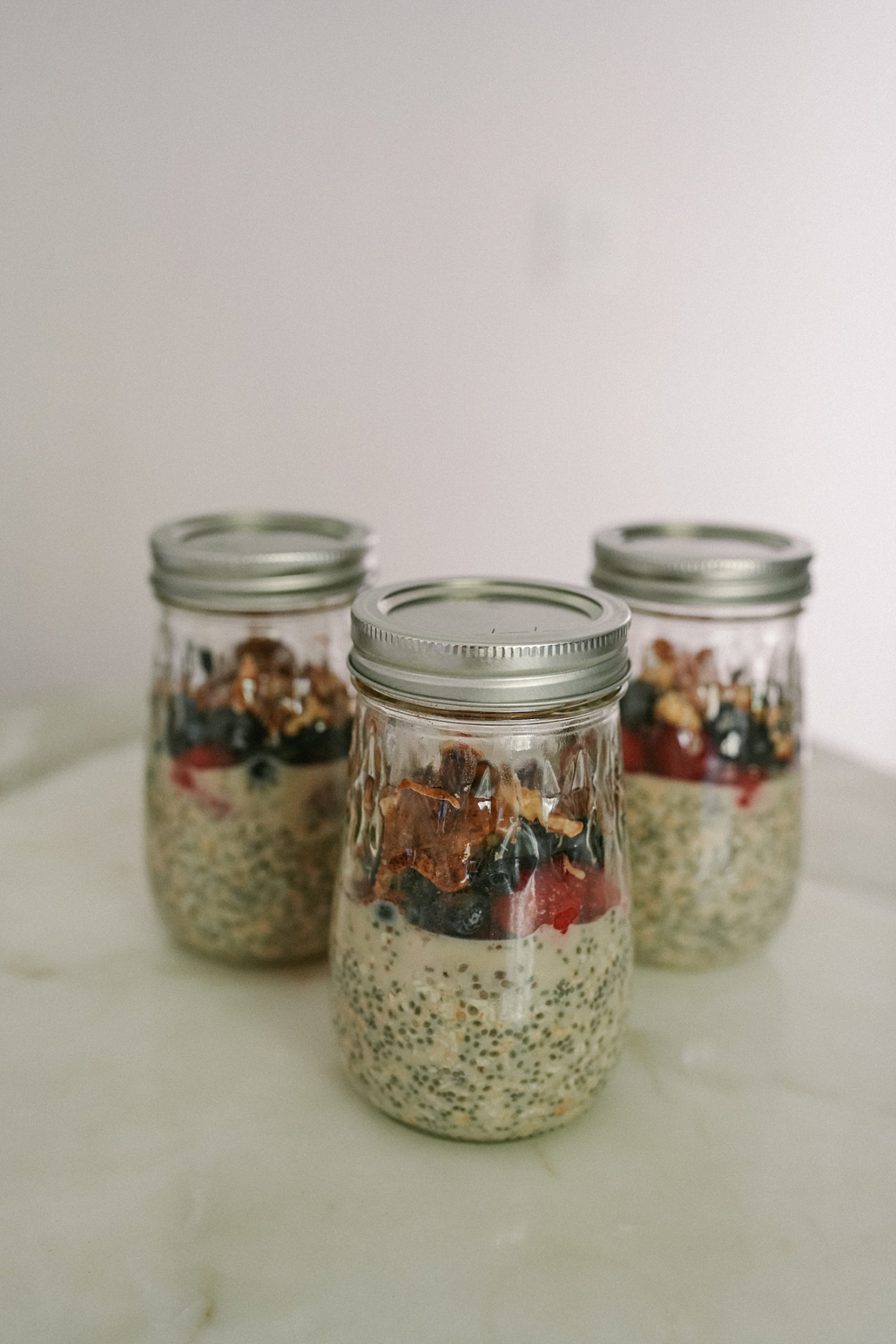 Easy Chia Seed & Walnut Overnight Oats Recipe 
How to make an Easy Chia Seed and Walnut Overnight Oat Recipe:
Ingredients:
2.5 cups of almond milk
1.5 cup of chopped walnuts
⅓ cups of chia seeds
1.5 cup of rolled oats
⅓ cup pure maple syrup
1.5 teaspoon of vanilla extract
Blueberries & Raspberries
Steps:
Mix all ingredients together all ingredients except toppings in a bowl & cover and refrigerate overnight
Spoon into small bowls and top with additional walnuts and berries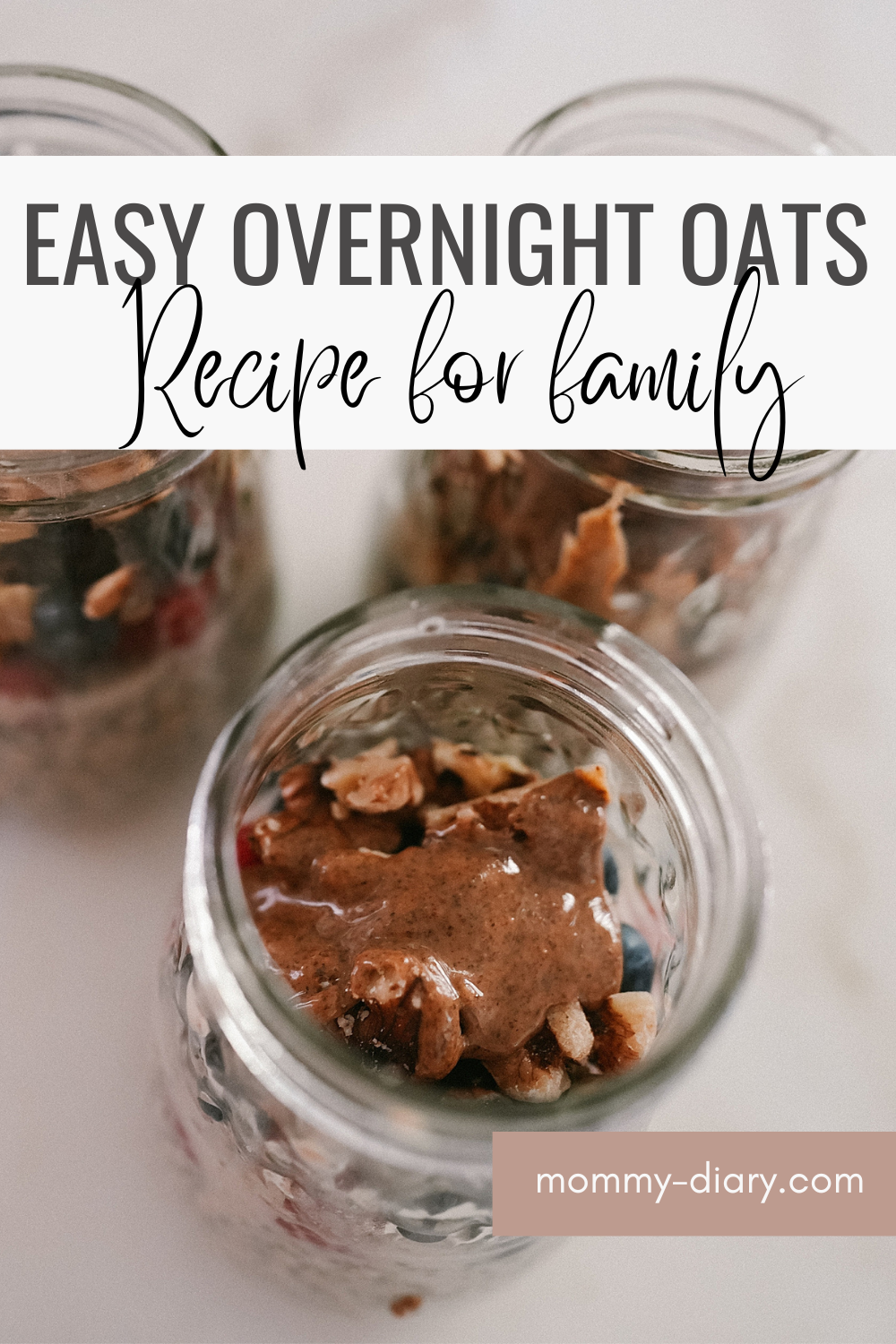 I hope you enjoy this easy healthy recipe!
For another easy to make breakfast recipe, check out this Easy Peach Breakfast Shake and Tropical Smoothie Bowl Recipe from my blog.