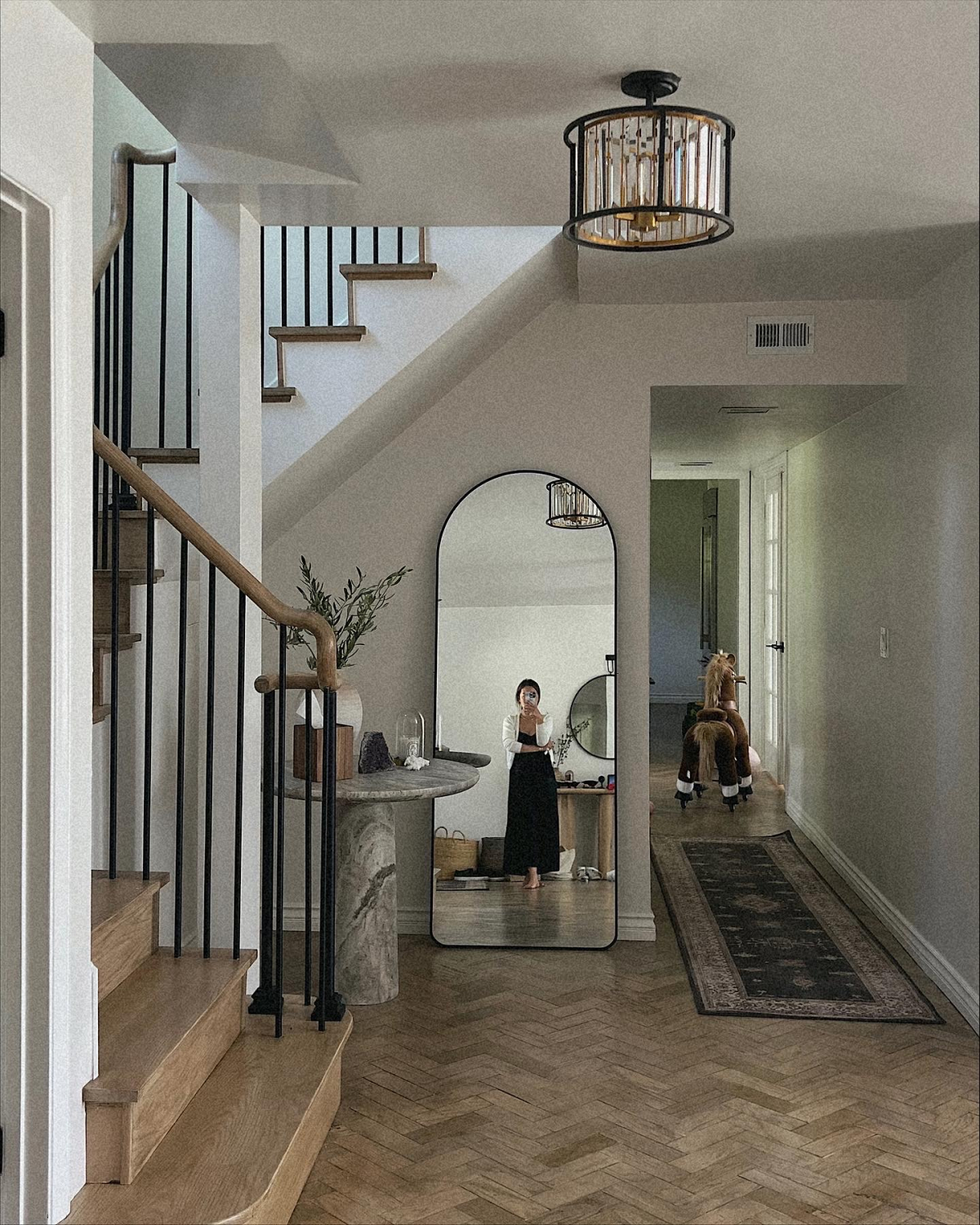 I can't believe it's been over a year since we remodeled and moved into this home. One of my main goals for this home was to maintain its built-in English Tudor style while updating the decor with transitional details that are both classic and modern.
Luxury Romance Inspired Modern Home Decor
Living room before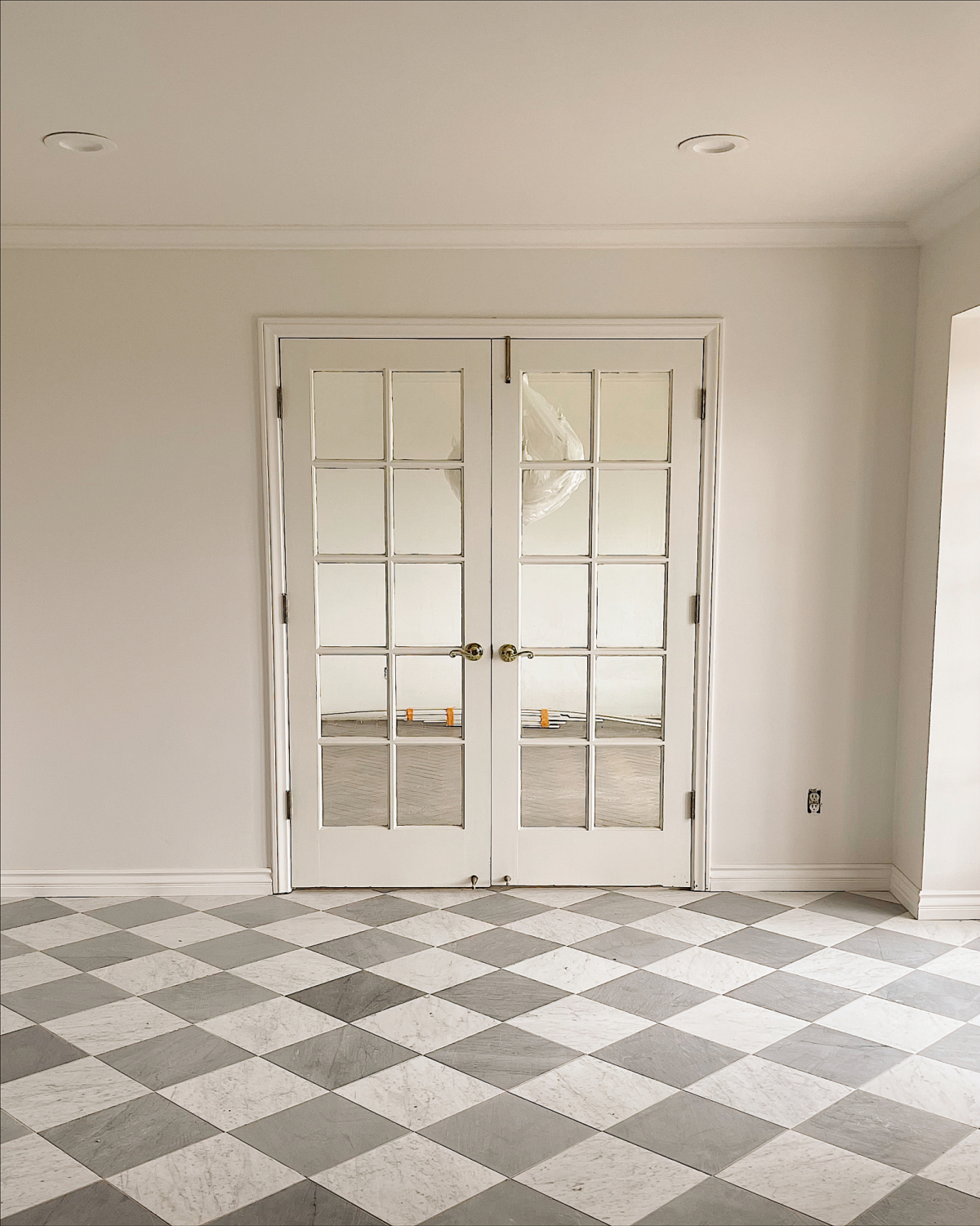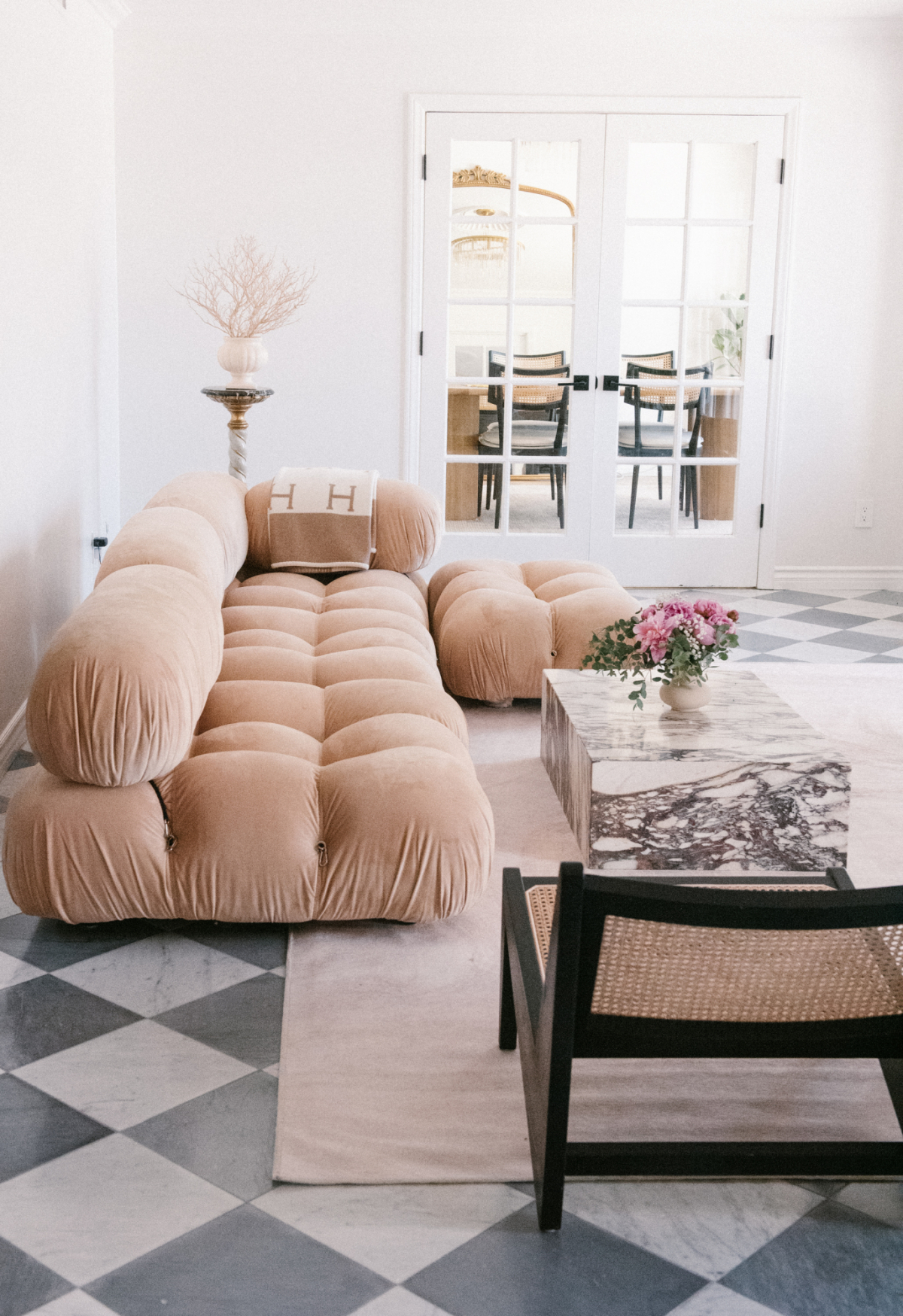 For my formal living room, I wanted a chic and romantic aesthetic that would really invite my guests into the home. The Mario Bellini Couch from Eternity Modern is a more affordable dupe to the high end designer version.
I paired the couch with this marble ivory rug from Ruggable which I love (and need) with 4 kids and 2 dogs.
Although it looks structured and firm, it's very comfortable and my kids love it! This couch is very high quality and looks more like an art piece than a furniture piece. My guests can't get enough of it and I'm always getting compliments on its unique fluffy style.
The color we have is no longer available, but there are a ton of options to choose from. This color is called champagne.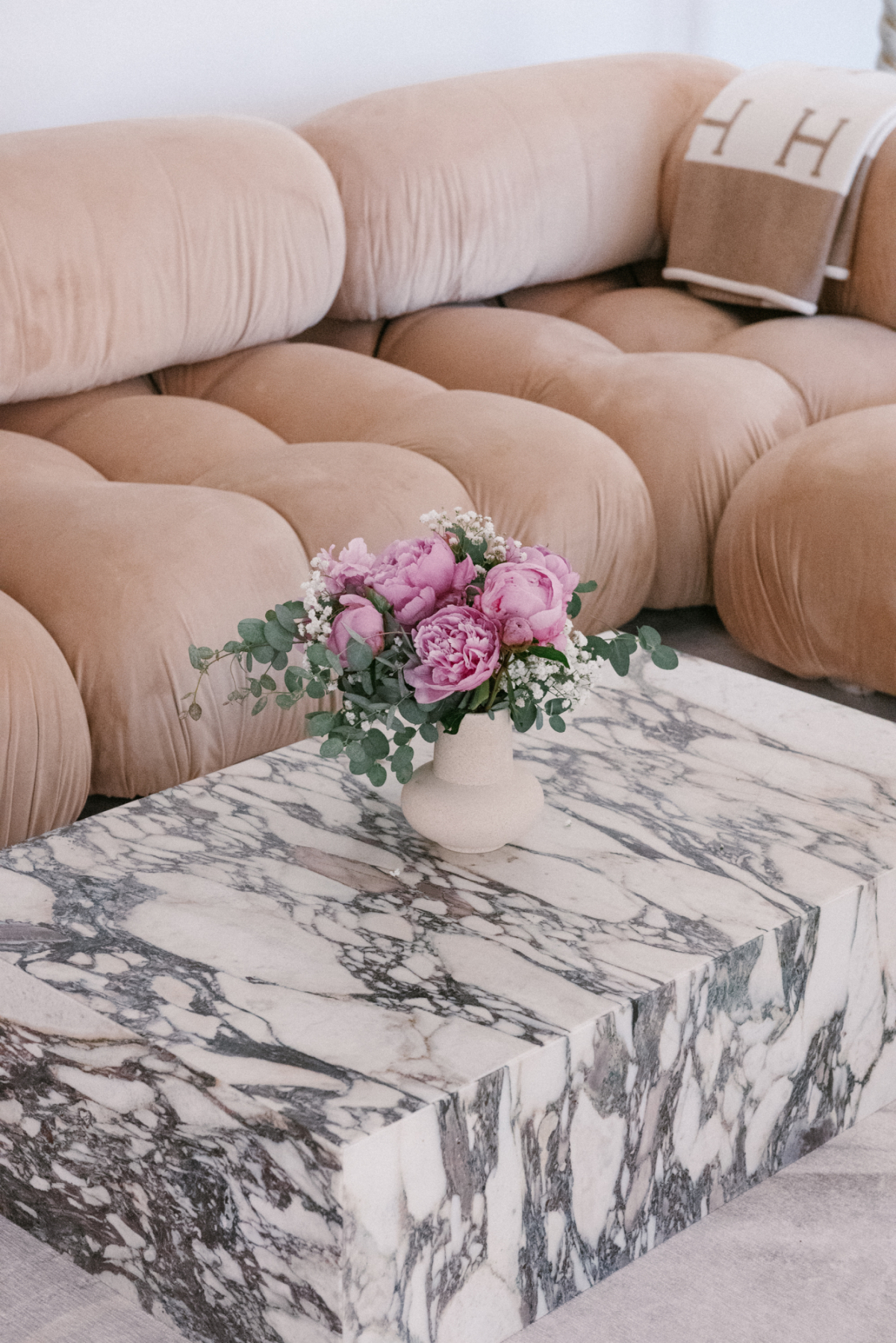 The Family Room
The family room is all about comfort. As a family of 6, we needed a big comfortable couch that will allow us to spend time together during movie nights. The EM Sky Sofa has been perfect- it's hard to get my son off of it!
Although white hasn't been the best choice for young kids, I love how easy it is to clean. I've washed the cushion covers many times and the cushions still look good as new. The back rest of the sofa can't be washed so it might be hard to keep clean with young kids. When washing the covers, be sure to only wash in delicate cycle and hang dry.
If you have a big family or often entertain a lot of guests, you truly can't go wrong with this one. We have the Performance Felt in Natural.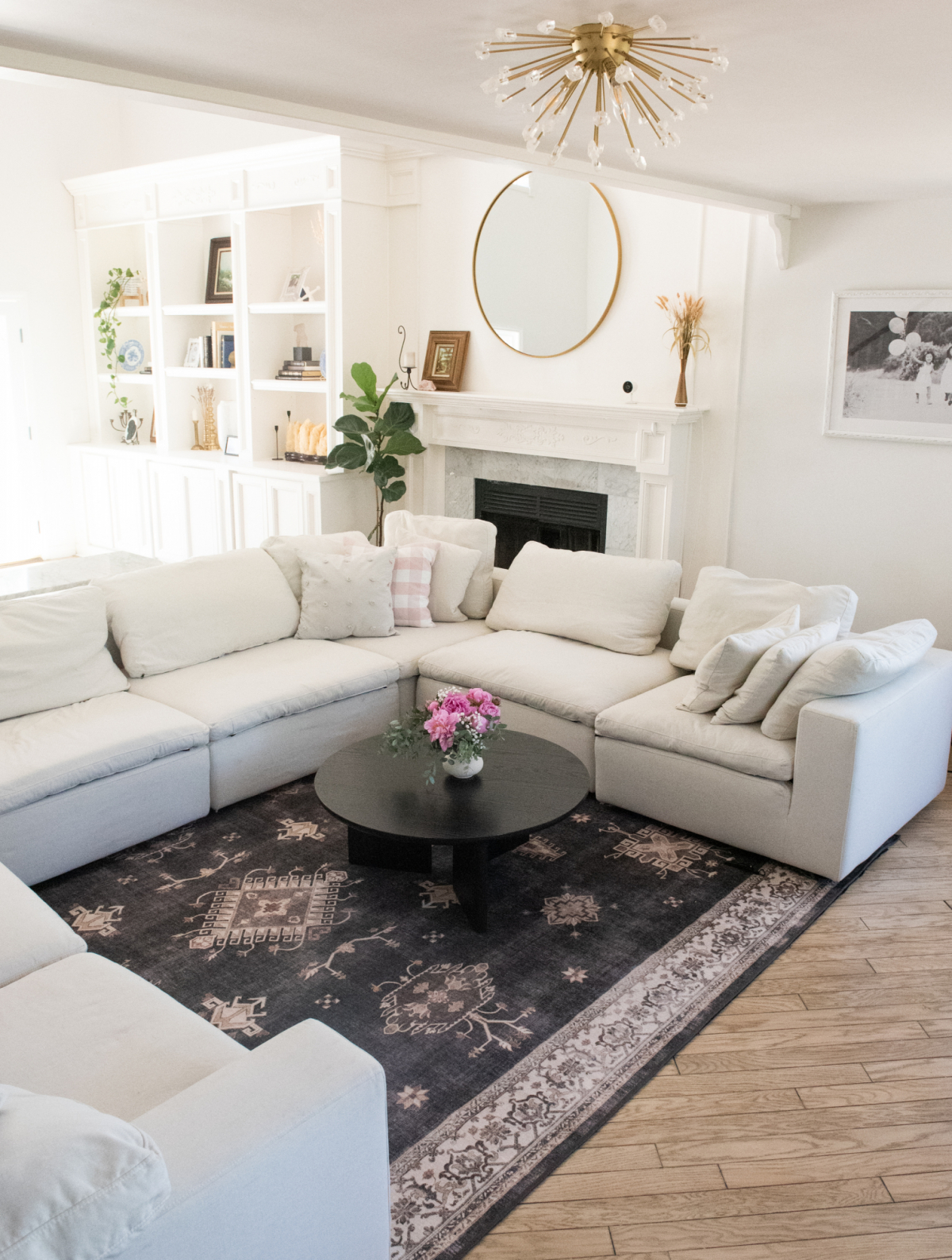 If you're furnishing a new home or just want a refresh, I highly suggest checking out Eternity Modern. They have so many great options for chic and modern furniture and chairs that are high quality. I love how my home has been transformed by these classic and elegant pieces without breaking the bank.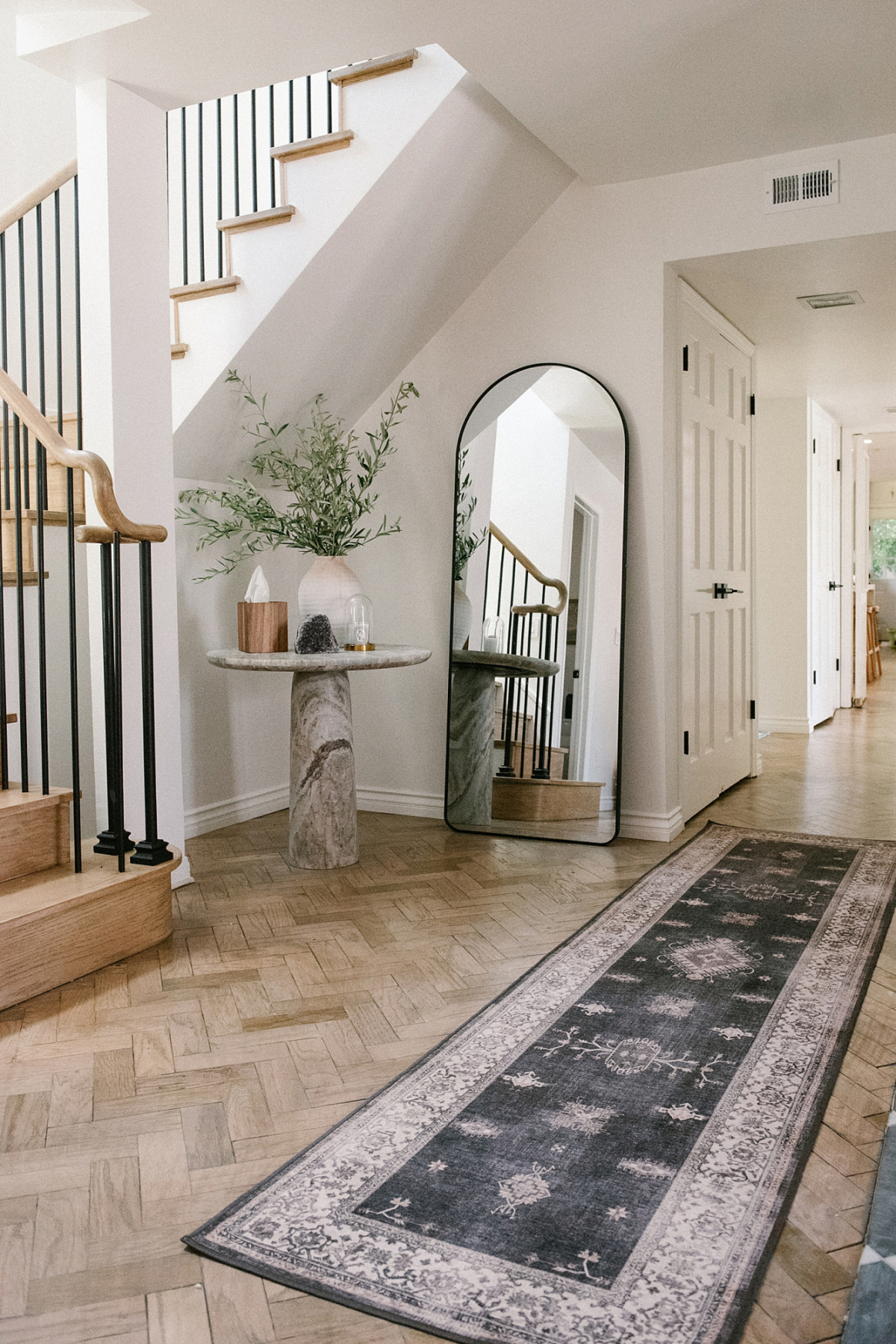 What's your favorite piece in these rooms?