Best Family Friendly Luxury Hotel In Las Vegas: Wynn & Encore
What's your family travel style?
Ours is luxury combined with family friendly amenities. Over the years, we learned that we don't always have to go to family-family hotels just because we are a family of five.
Why? Because this is what other families are thinking, and most of the time, you end up in hotels with screaming toddlers, lack of cribs + baby essentials because the hotel has run out, and a vacation that doesn't truly feel like a vacation.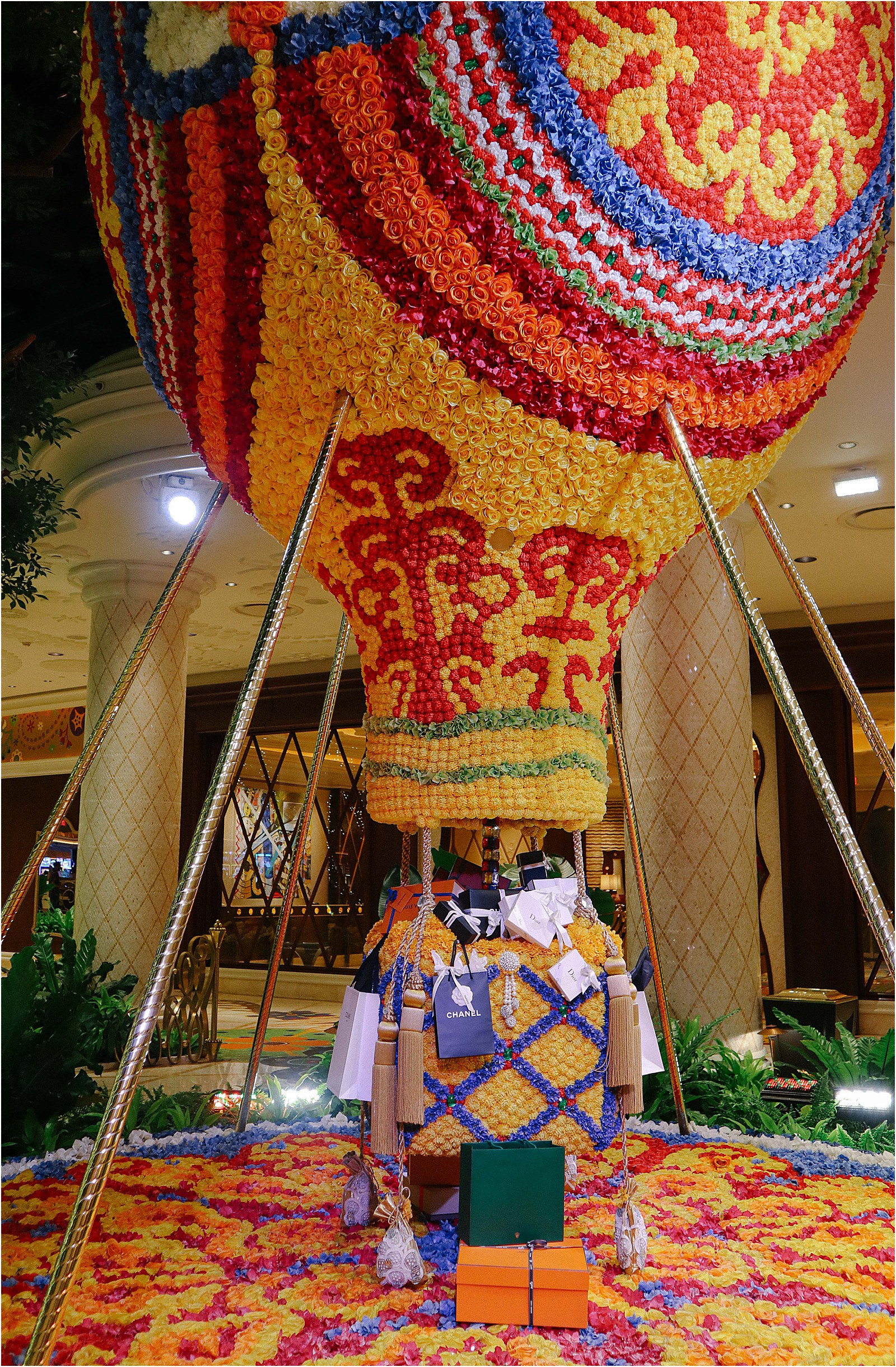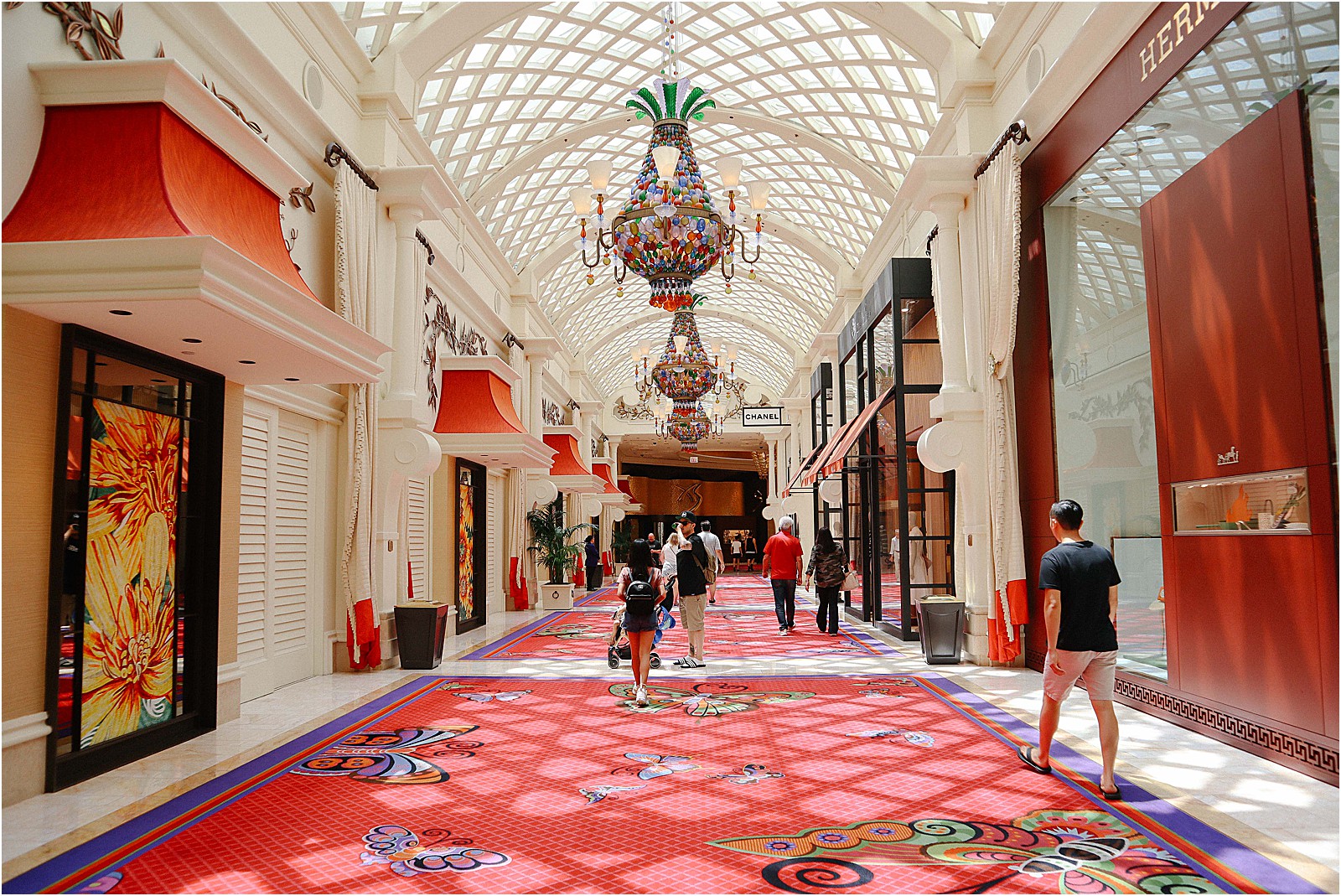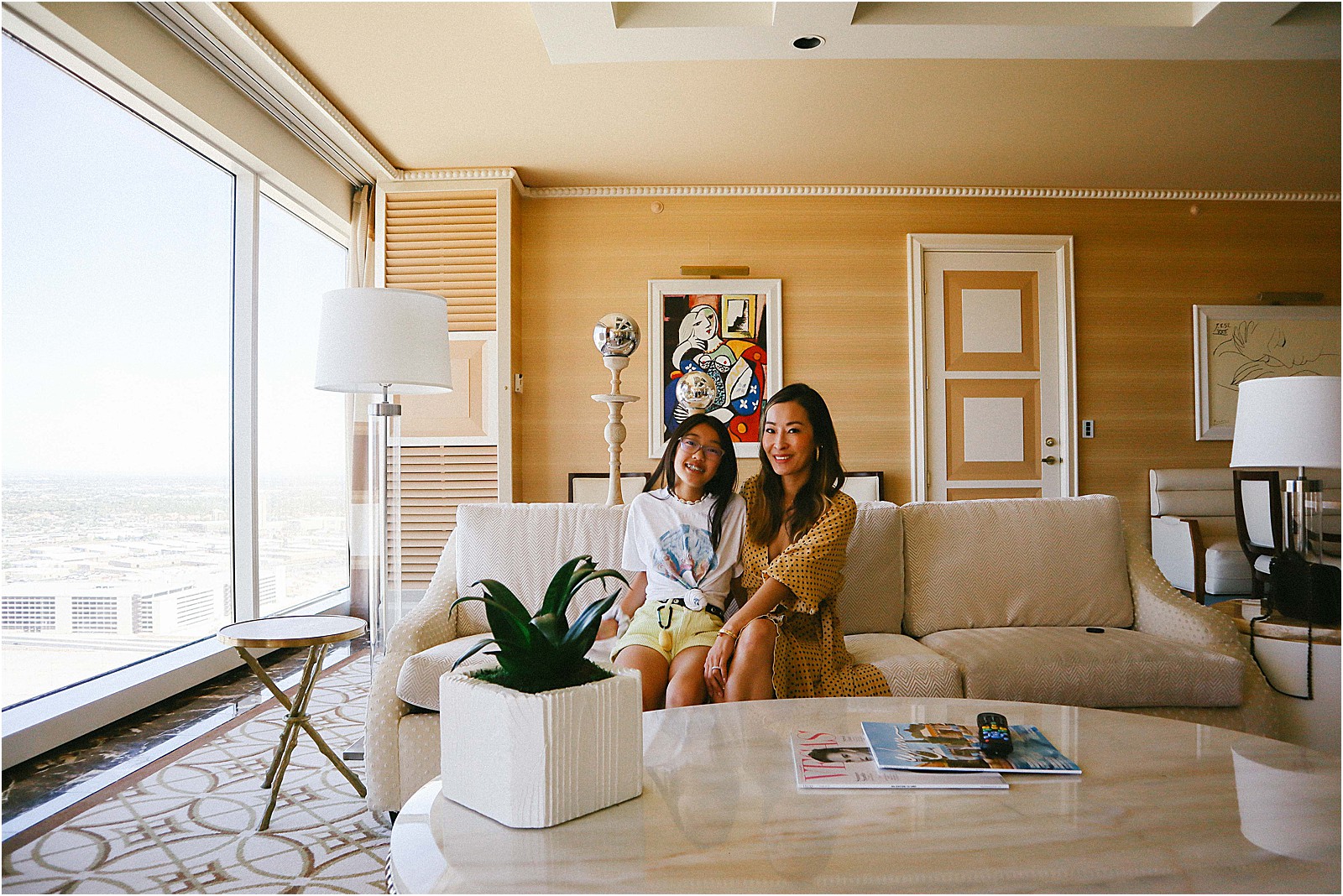 When most people think of Las Vegas, they think adults only parties, drinking and gambling. When I think of Las Vegas, I think beautiful resort amenities, family-friendly pool time, endless dining options and shopping heaven.
We have been visiting Las Vegas ever since our kids were little and we love it because 1) it's only a 3 hour drive from our home in Southern California 2) we love the unprecedented 5-star amenities and service, 3) some of the best shops and restaurants are conveniently located in one city.
It's truly what you make of it and for us, Las Vegas is the perfect place to relax, eat well and spend quality family time.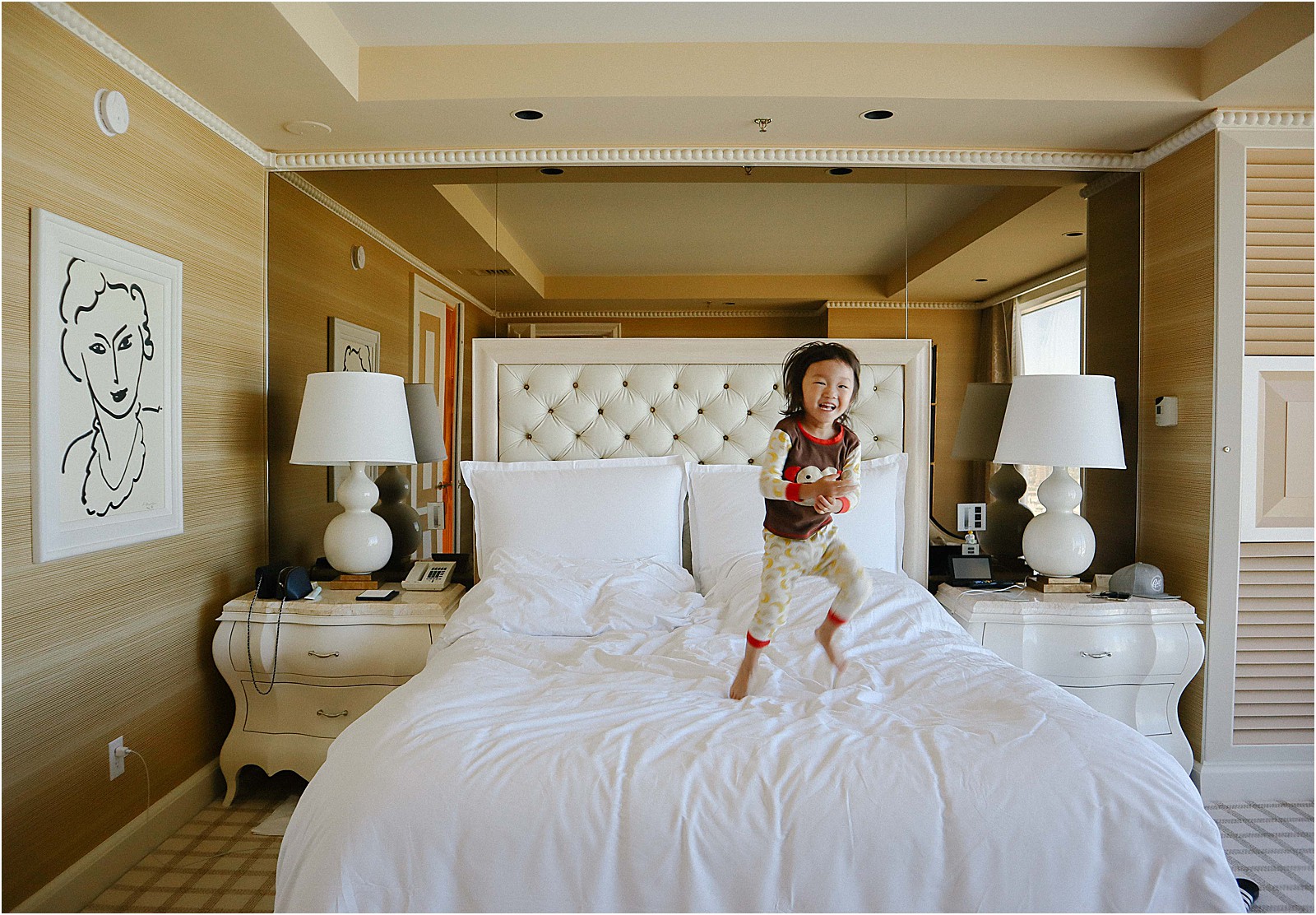 In this post, I'll share all my insider tips about how to enjoy a luxury family friendly vacation in Las Vegas.
How To Enjoy Wynn Resorts & Hotel Las Vegas
1. Upgrade To Tower Suites: Wynn Tower Suite Salon
As a family of five, we need at least two standard rooms wherever we go, which can get quite costly. So instead of opting for 2 standard rooms, we now upgrade to a larger family sized suite that can accommodate a larger family like mine.
The cost is more per night compared to two rooms, but we love the extra perks such as more space for the entire family and a separate dining area. There are many perks to staying at the tower suites for families, which I'll discuss more in detail.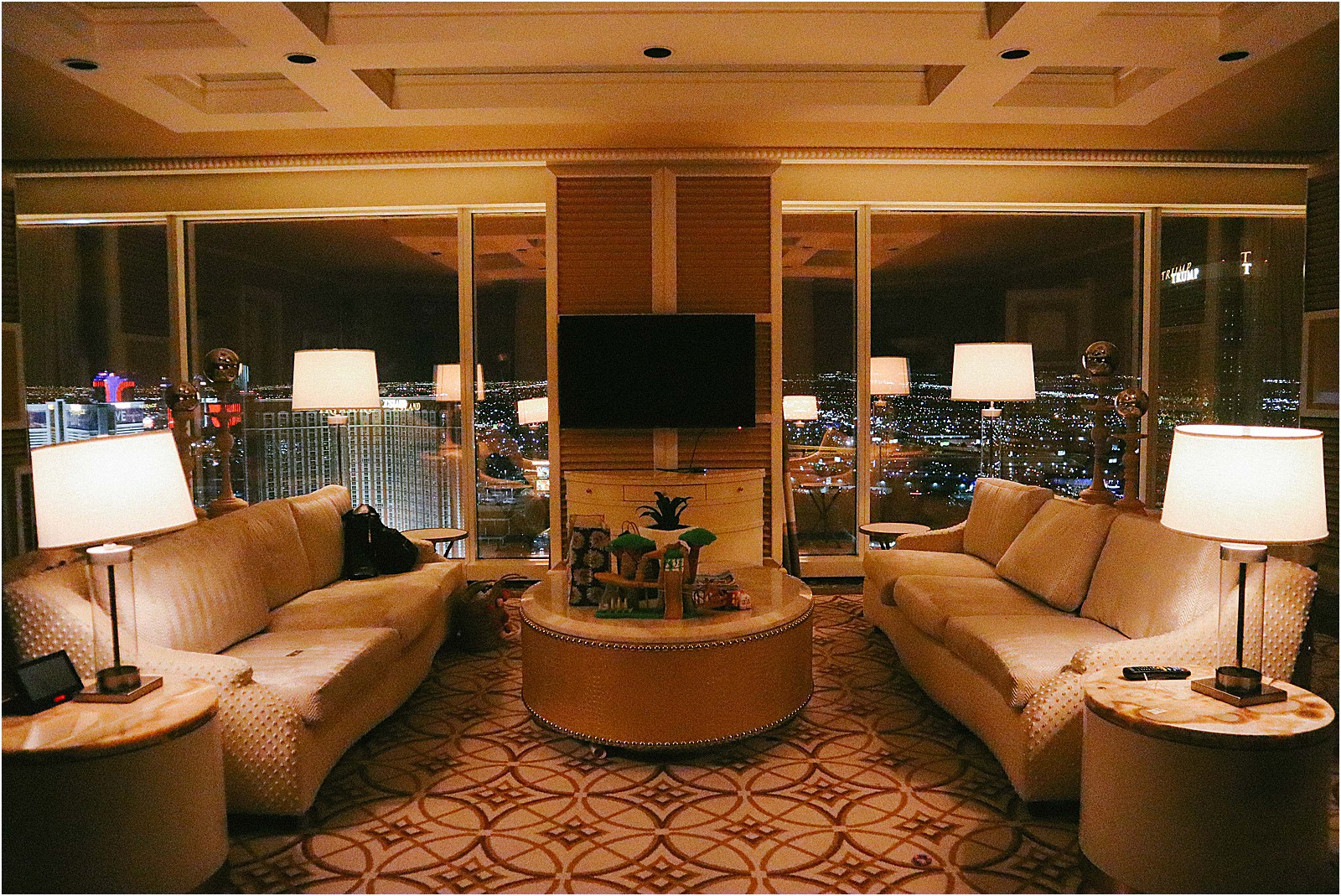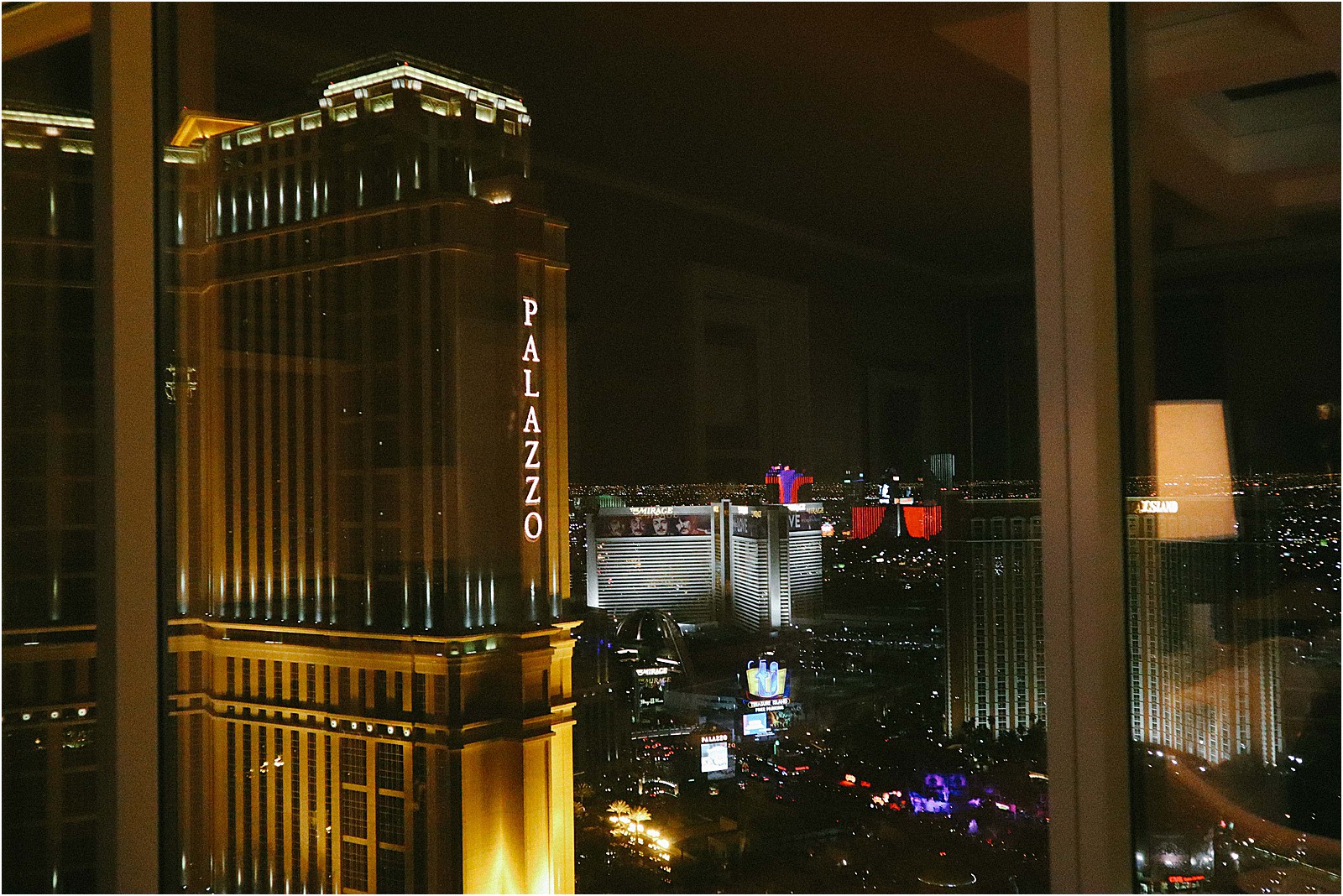 This 1,817 sq ft Towel Suites Salon comes with its own dining area, a massage room, a master bedroom, 2 bathrooms and plenty of room for rollaway beds and cribs for kids. Wynn offers a full-sized crib, baby blanket and Johnson & Johnson baby wash set.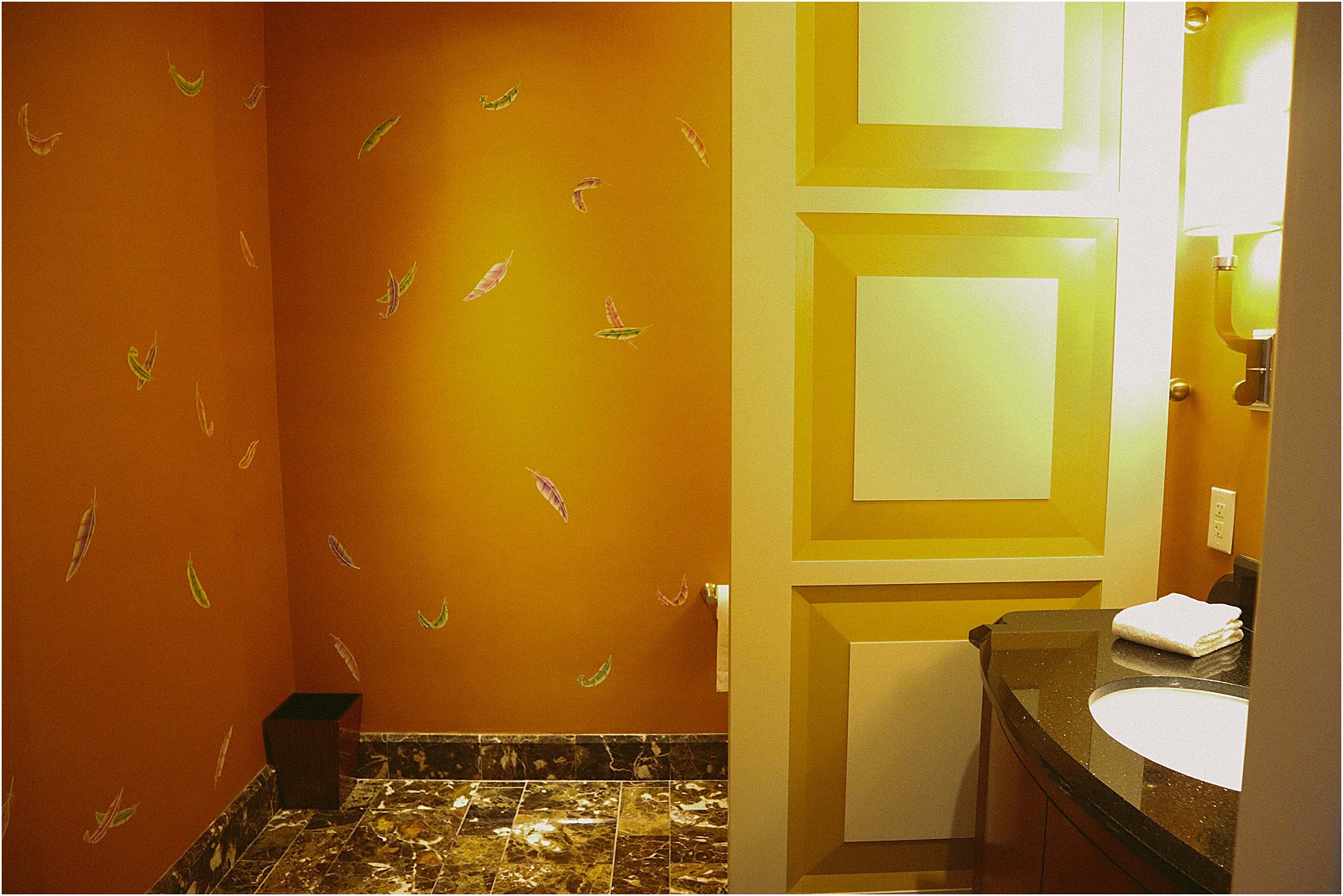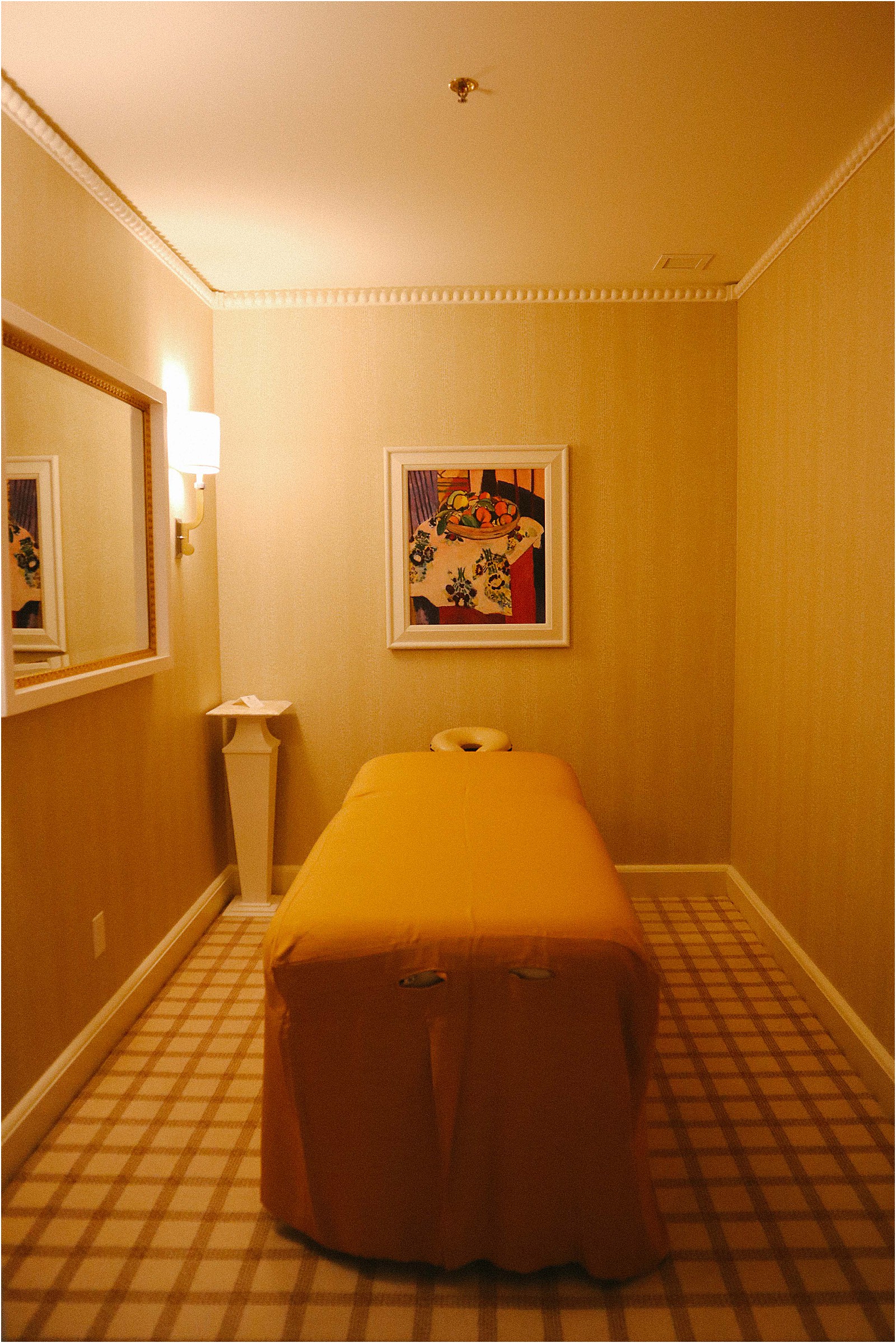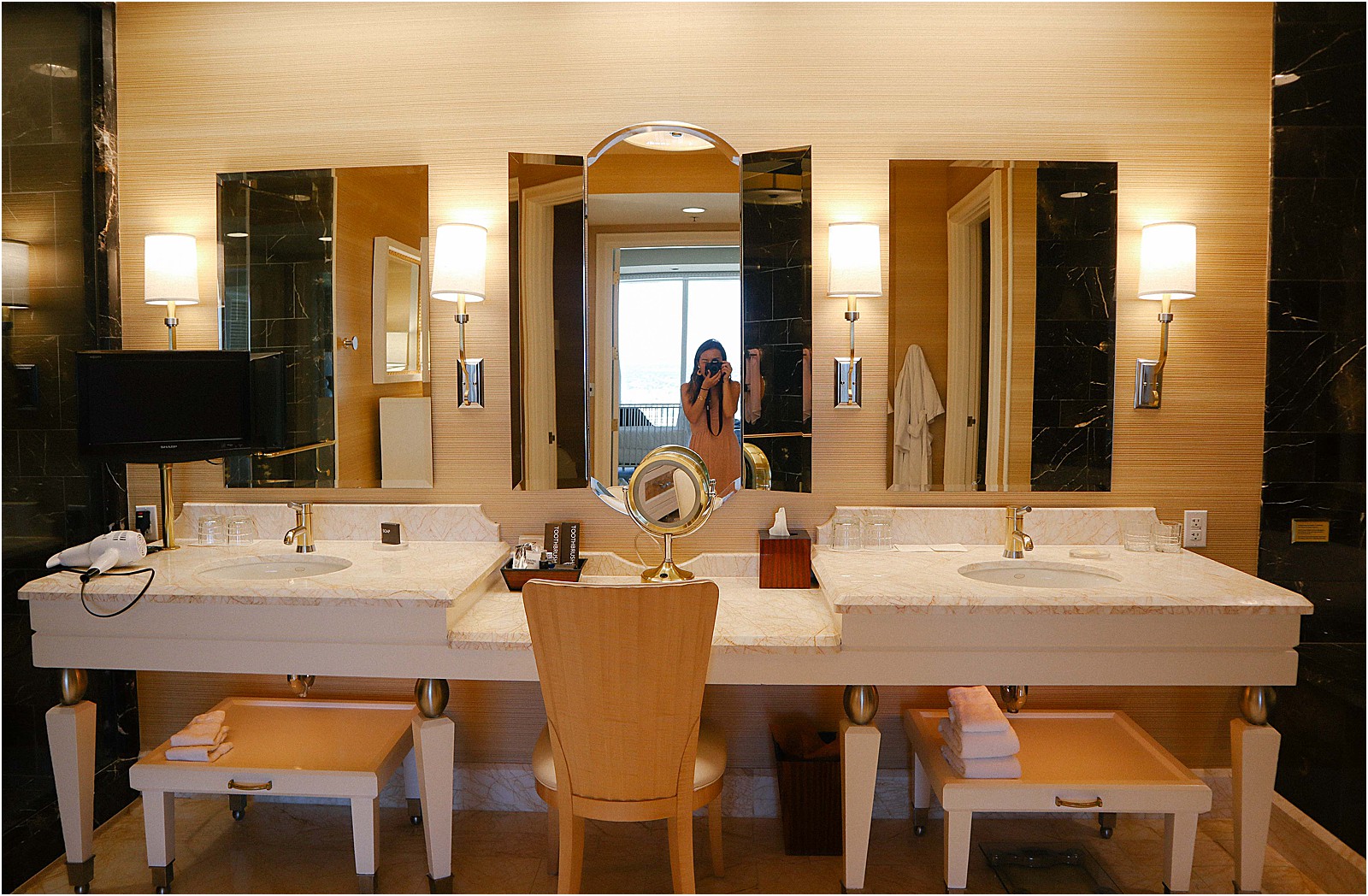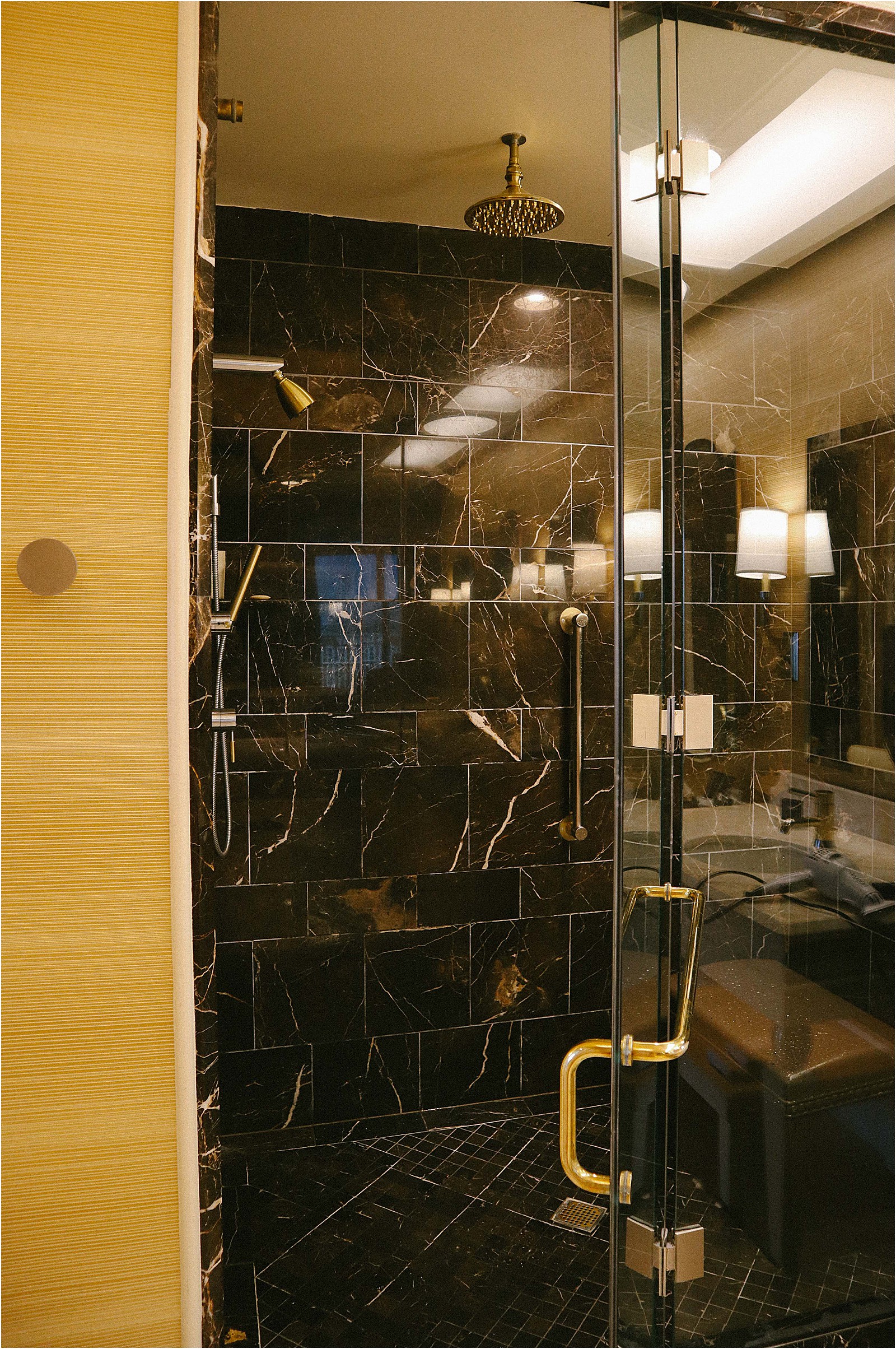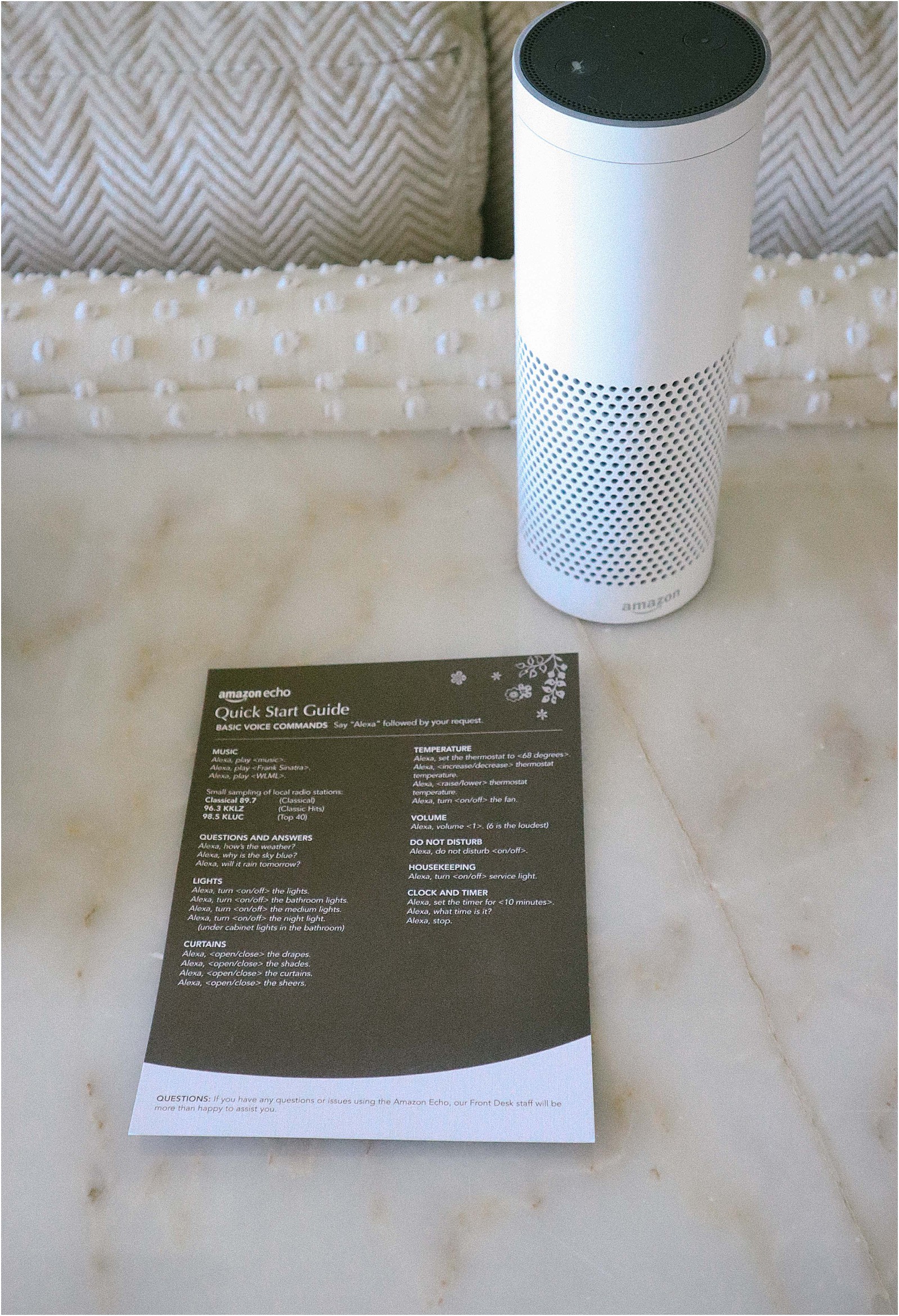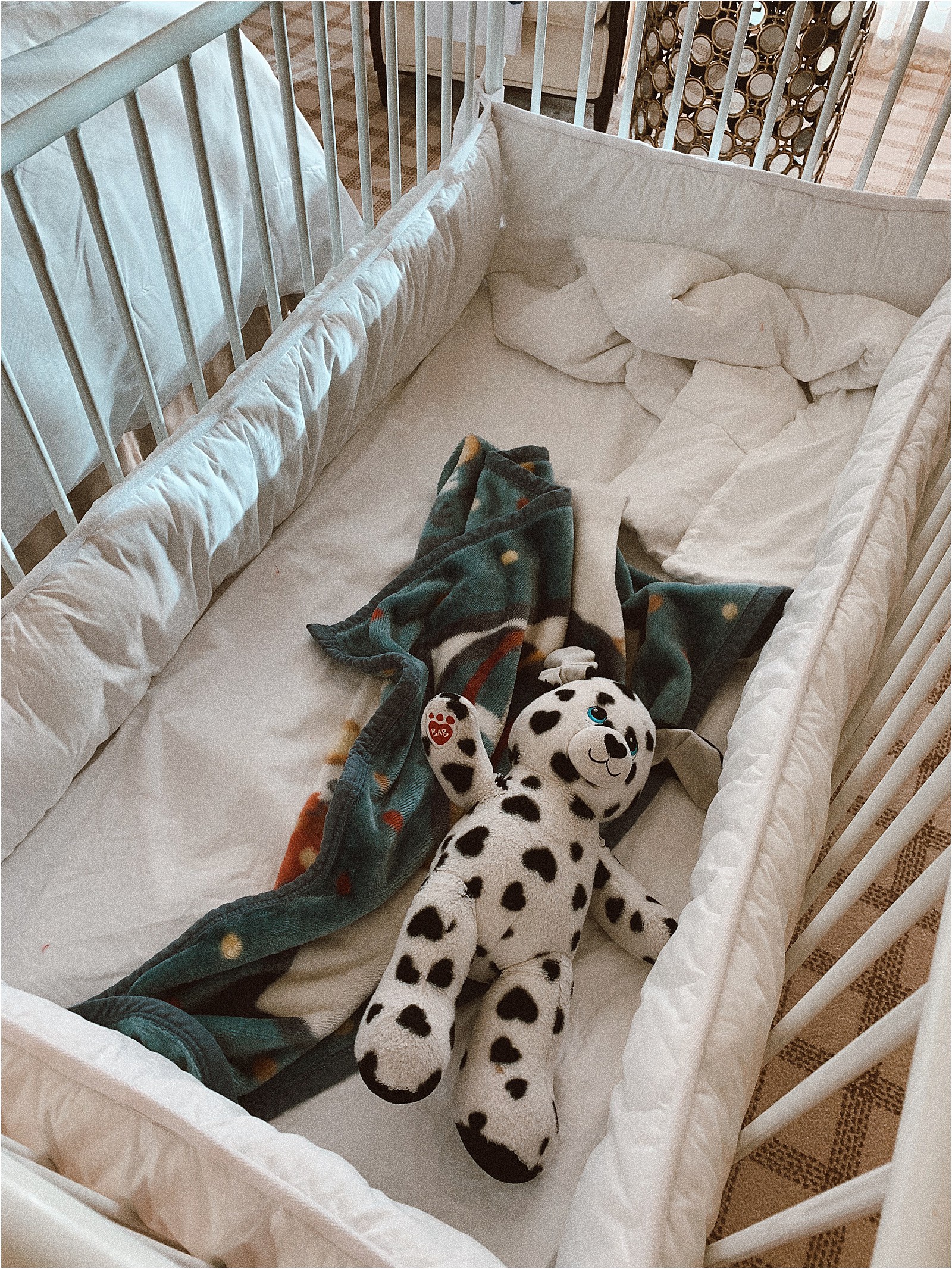 2. Take Advantage of Red Card Perks
If you're a Red Card member like us, you can often get room upgrades for a discounted price. We were actually invited back to Wynn for a 3-night stay for free after our last stay six months ago. We spend $$ on room, dining and gaming, then are invited back as a preferred guest.
Even if you're not a big gambler, be sure to make all the charges to the room because this will help you accumulate points for future stays and begin building a relationship with this luxury family-friendly hotel.
Insider Tip: Due to its large number of rooms, Wynn and Encore prices are competitive with most 4-star resorts elsewhere. During summer months, you can find rooms for even less than other resort vacations to popular destinations in San Diego, Palm Springs, Santa Monica, etc.
Building a long term relationship with your hotel of choice is key! Most Las Vegas hotels offer membership perks so be sure to take advantage of them.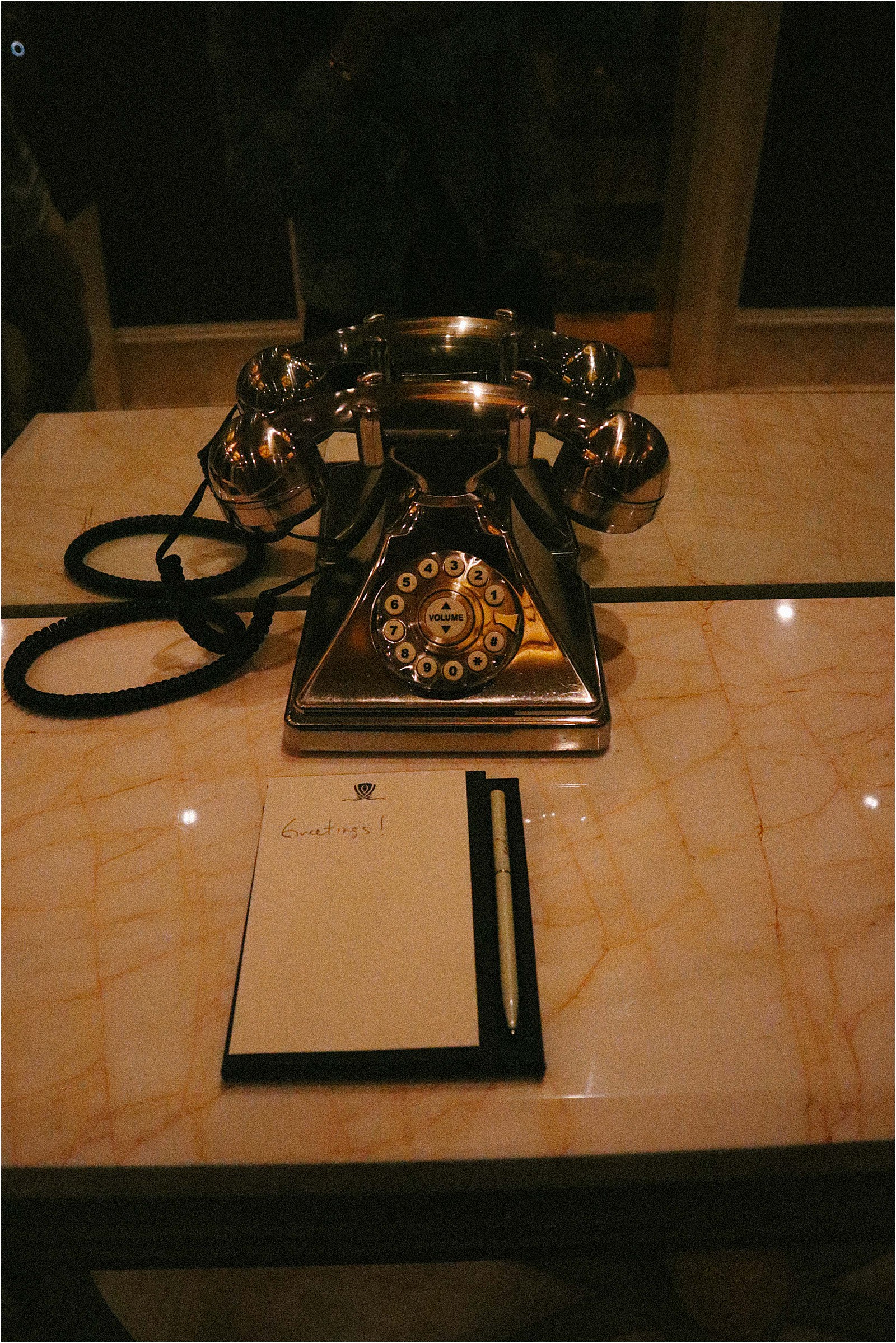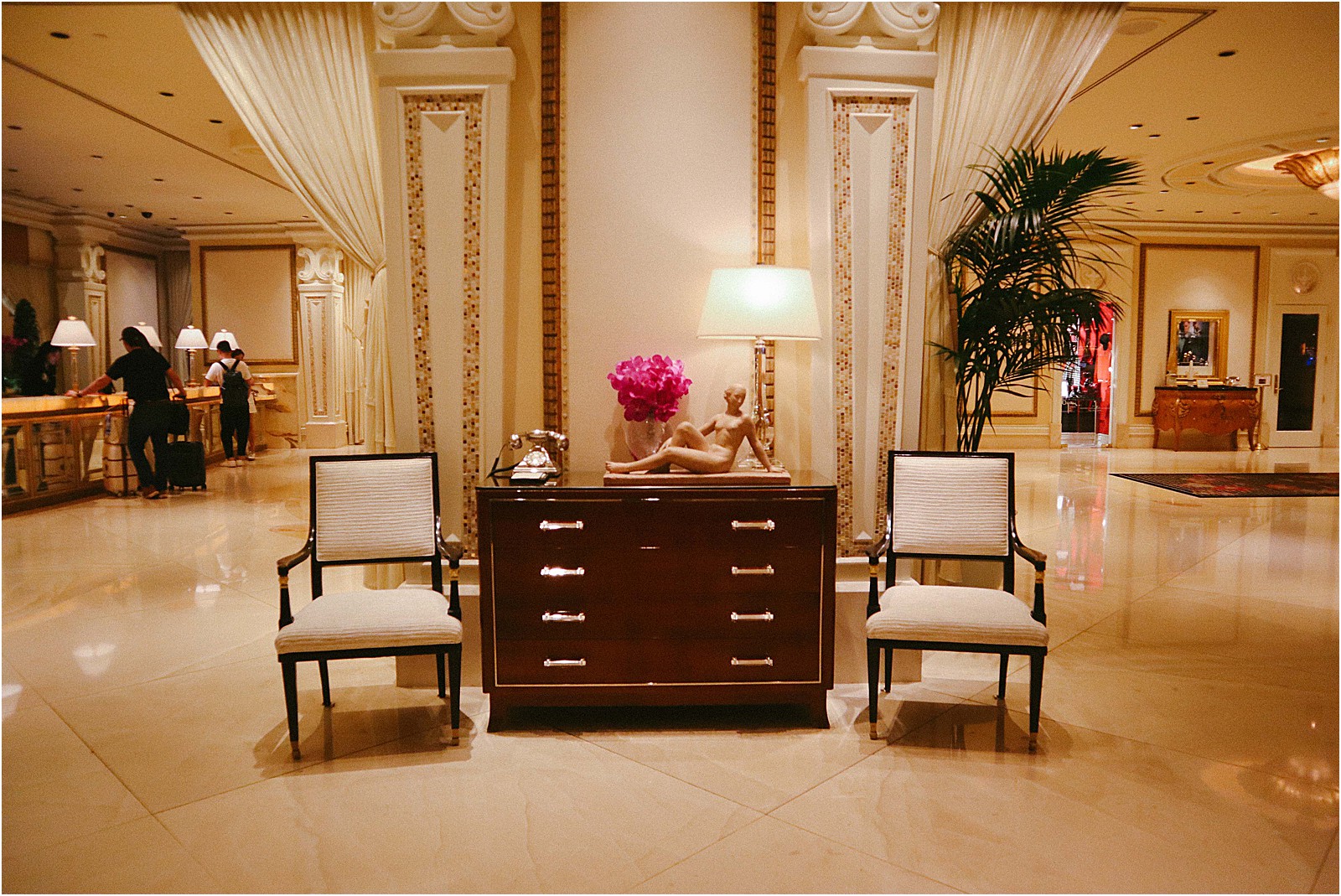 Wynn Tower Salon Suites has its own dedicated lobby, waiting area and private valet, which means there's rarely a large crowd. It truly feels like a luxury resort away from all the noise and people. My favorite part of this hotel is its attention to detail and excellent customer service. They truly set the standard for a 5-star service and it's difficult to find another hotel that runs as well as the Wynn despite its massive scale.
As you can see in these photos, every detail is absolutely gorgeous and inspirational.
Insider tip: Take advantage of the private valet service and entrance. Always call your car in before heading down to valet to have it waiting for you.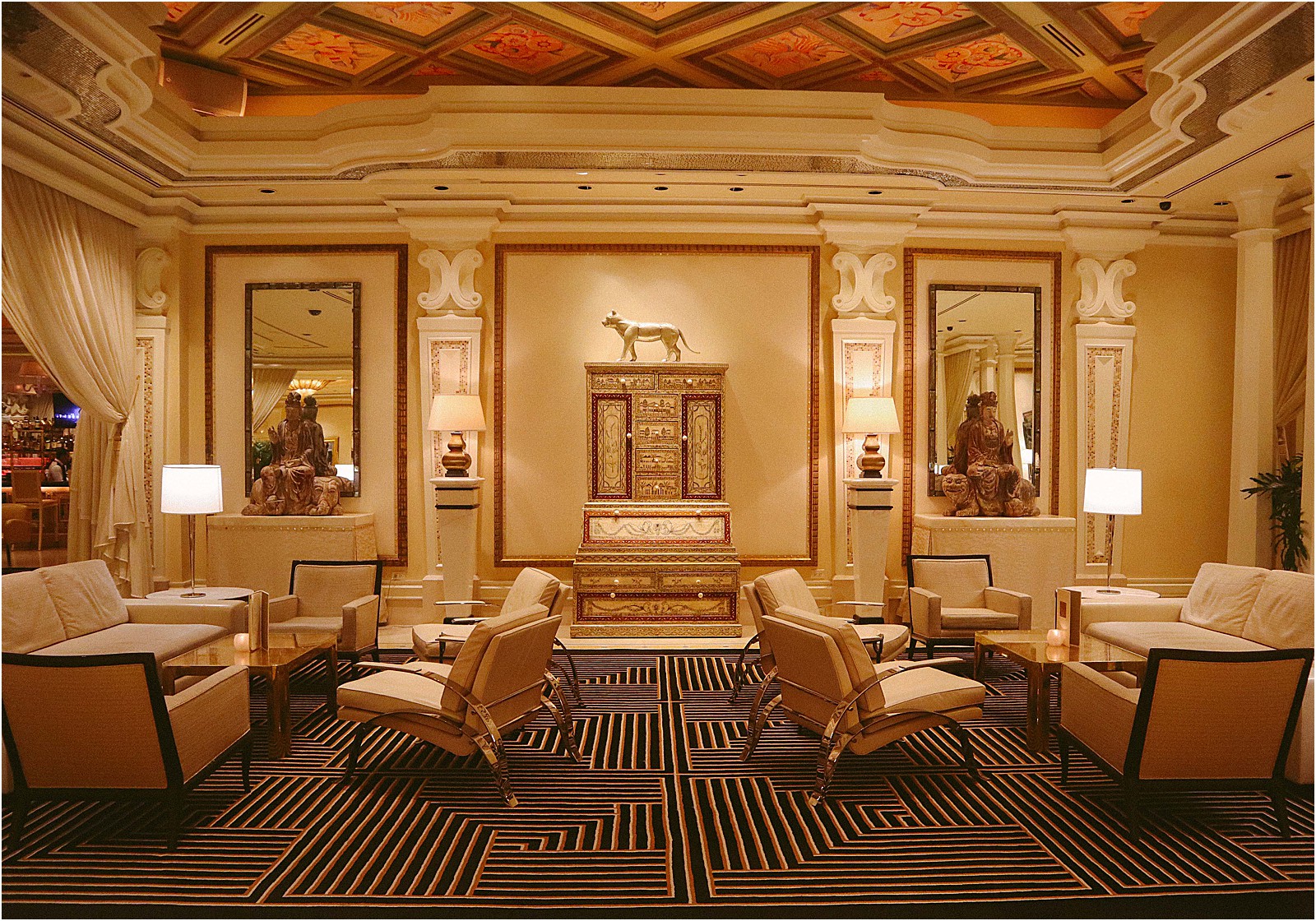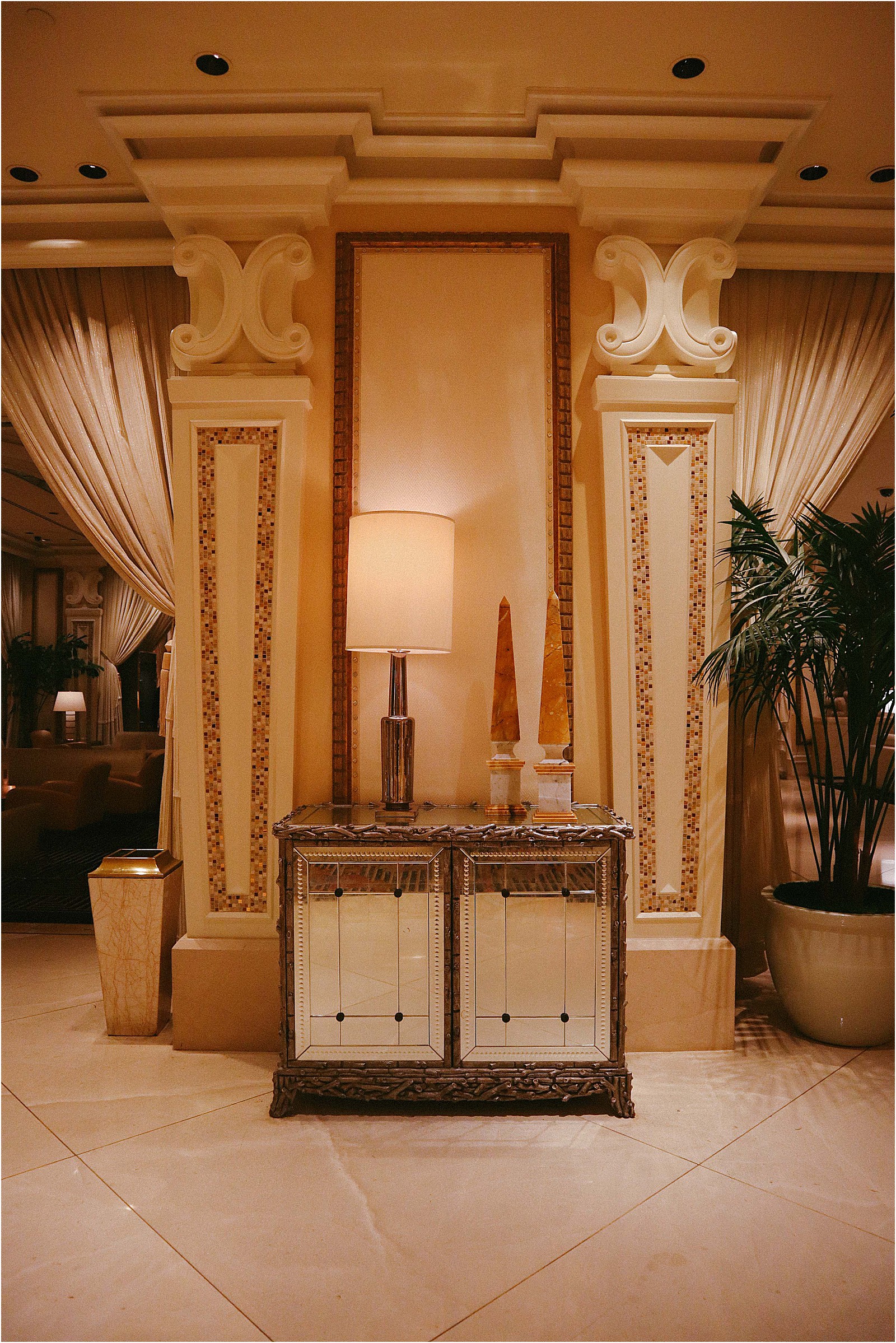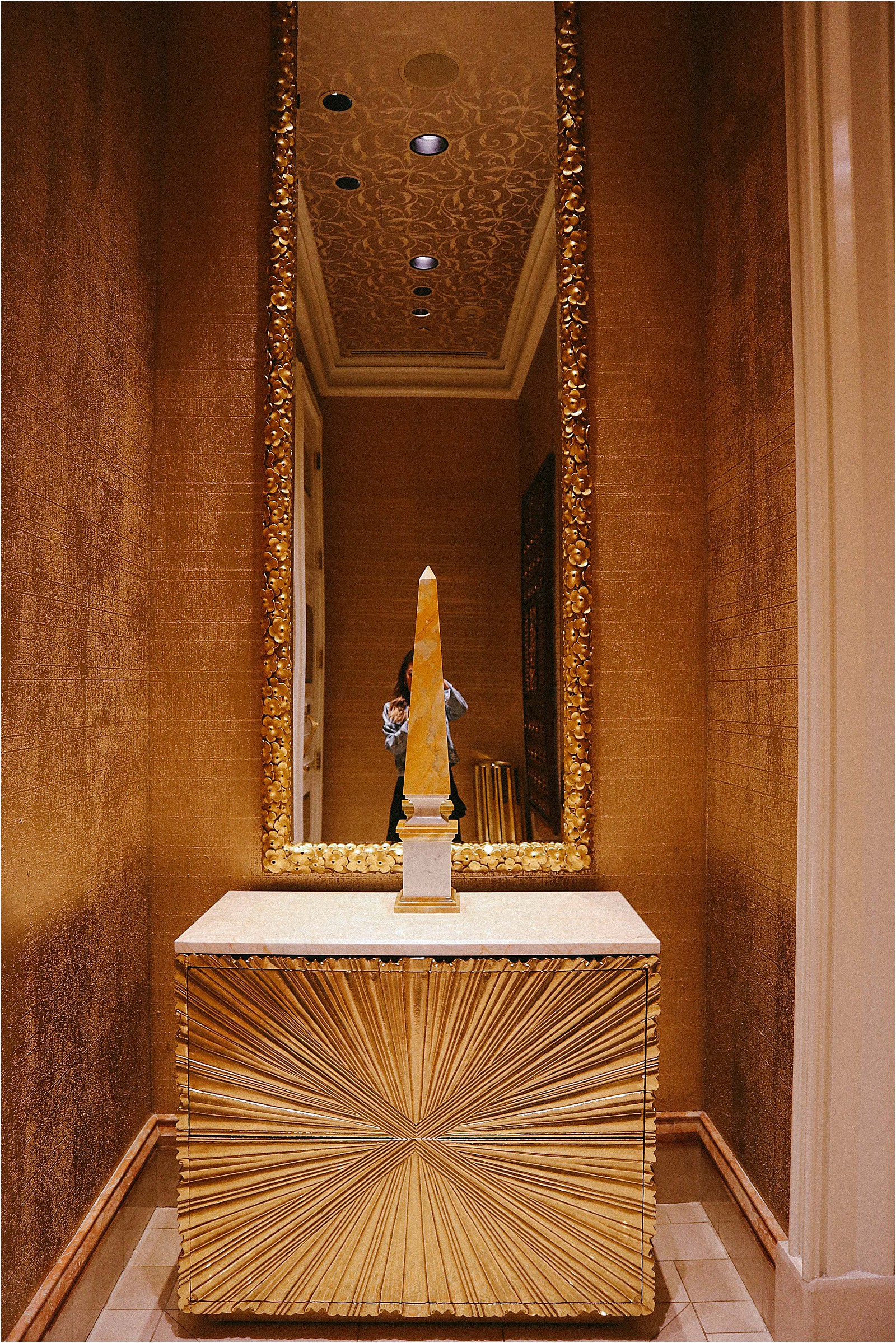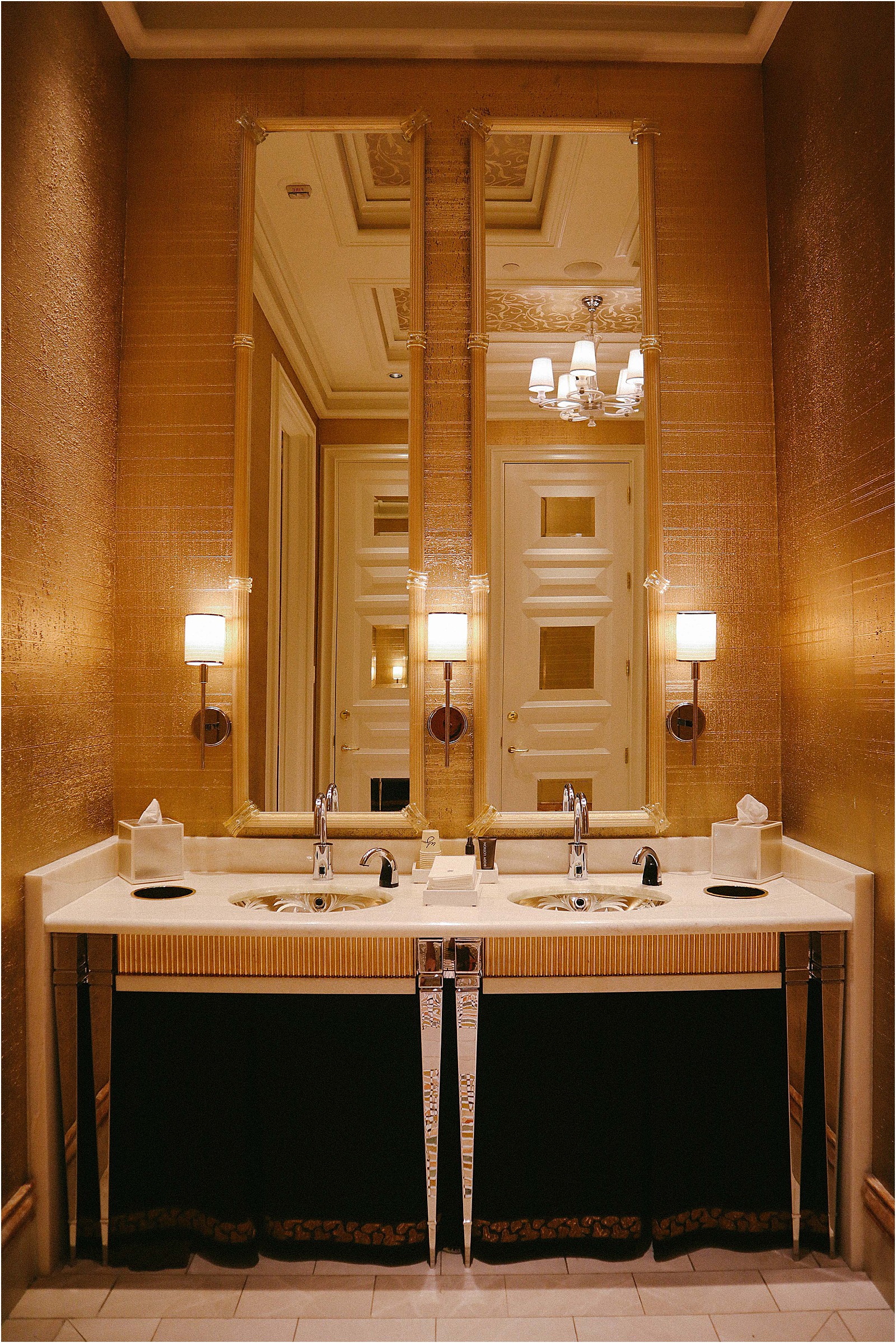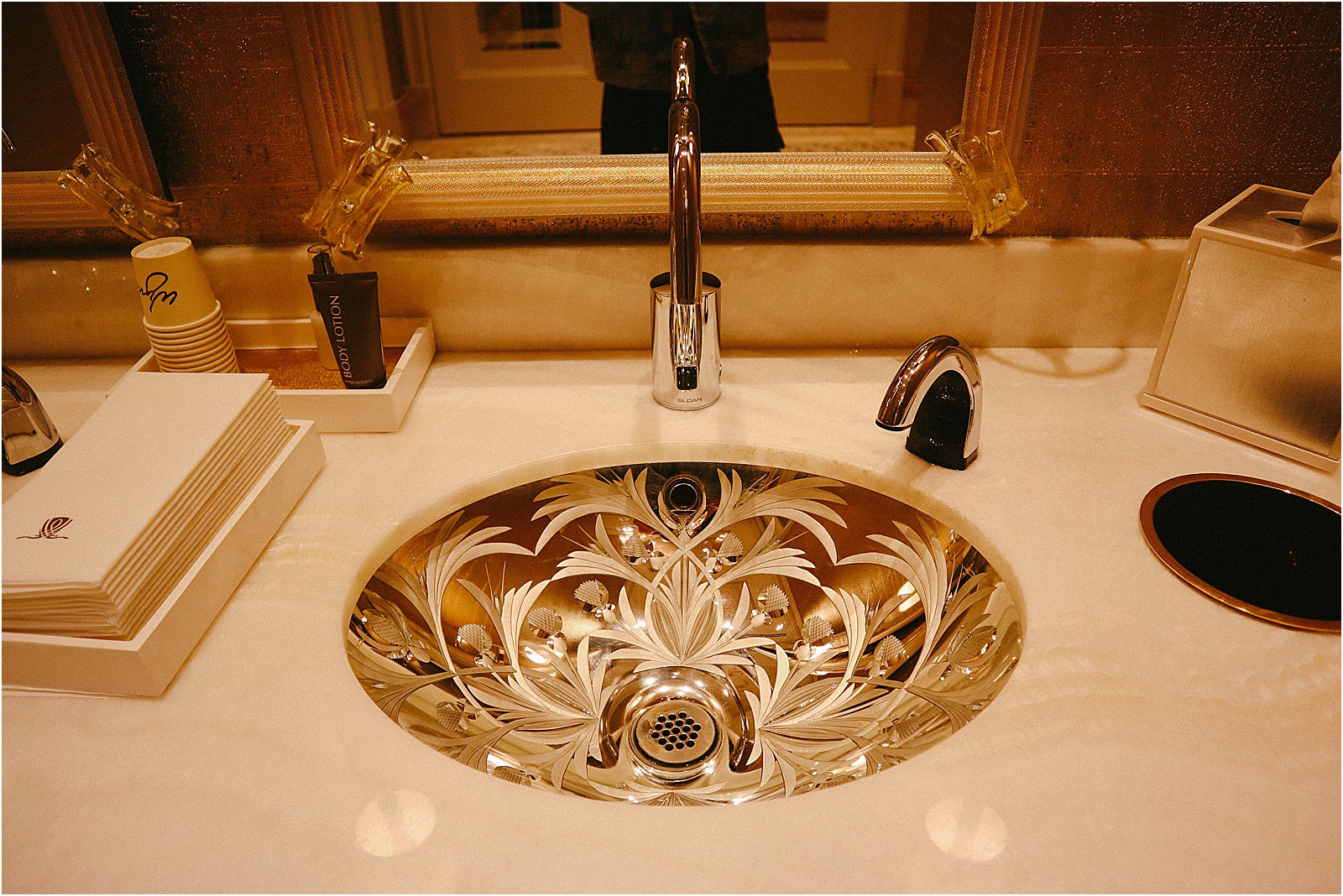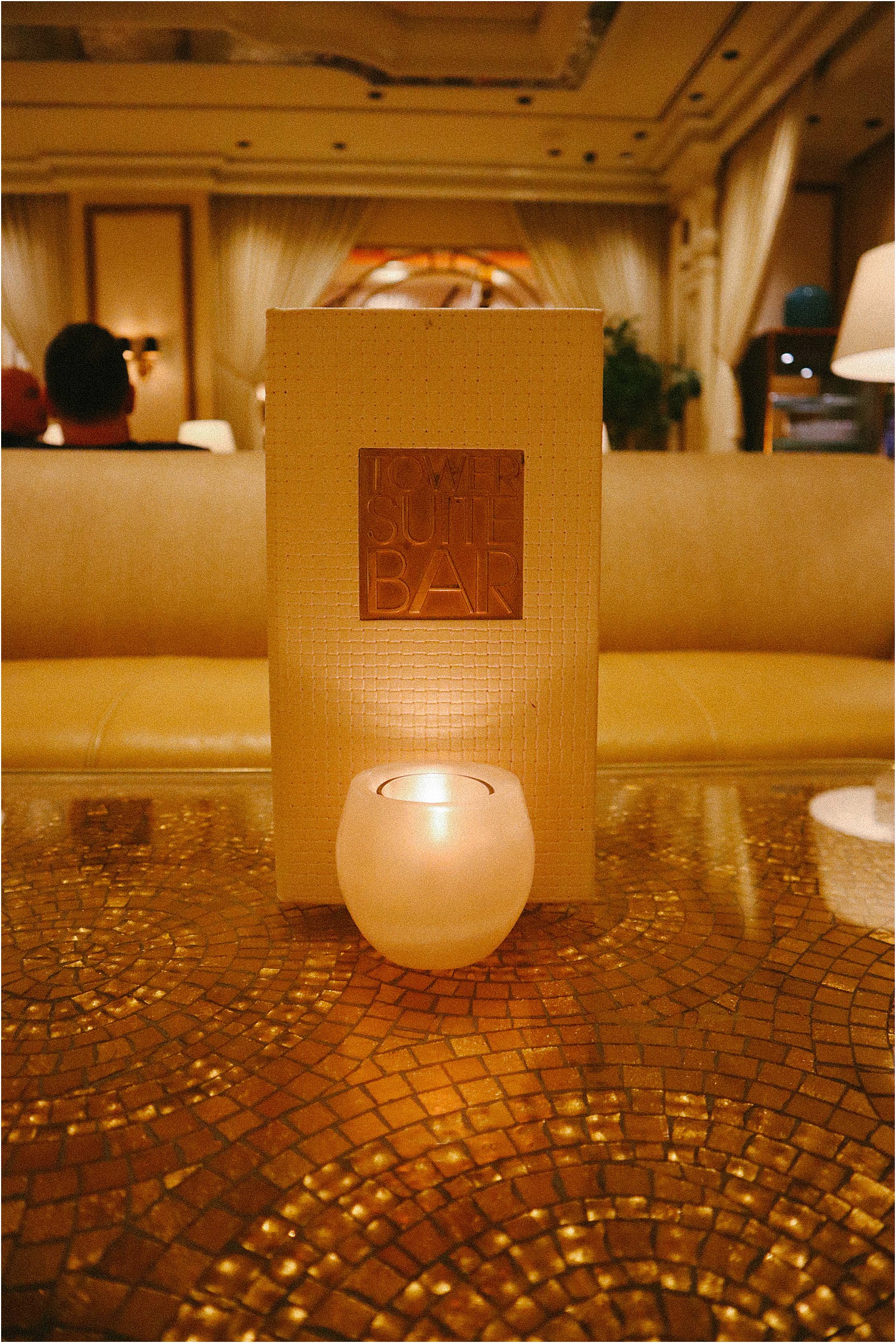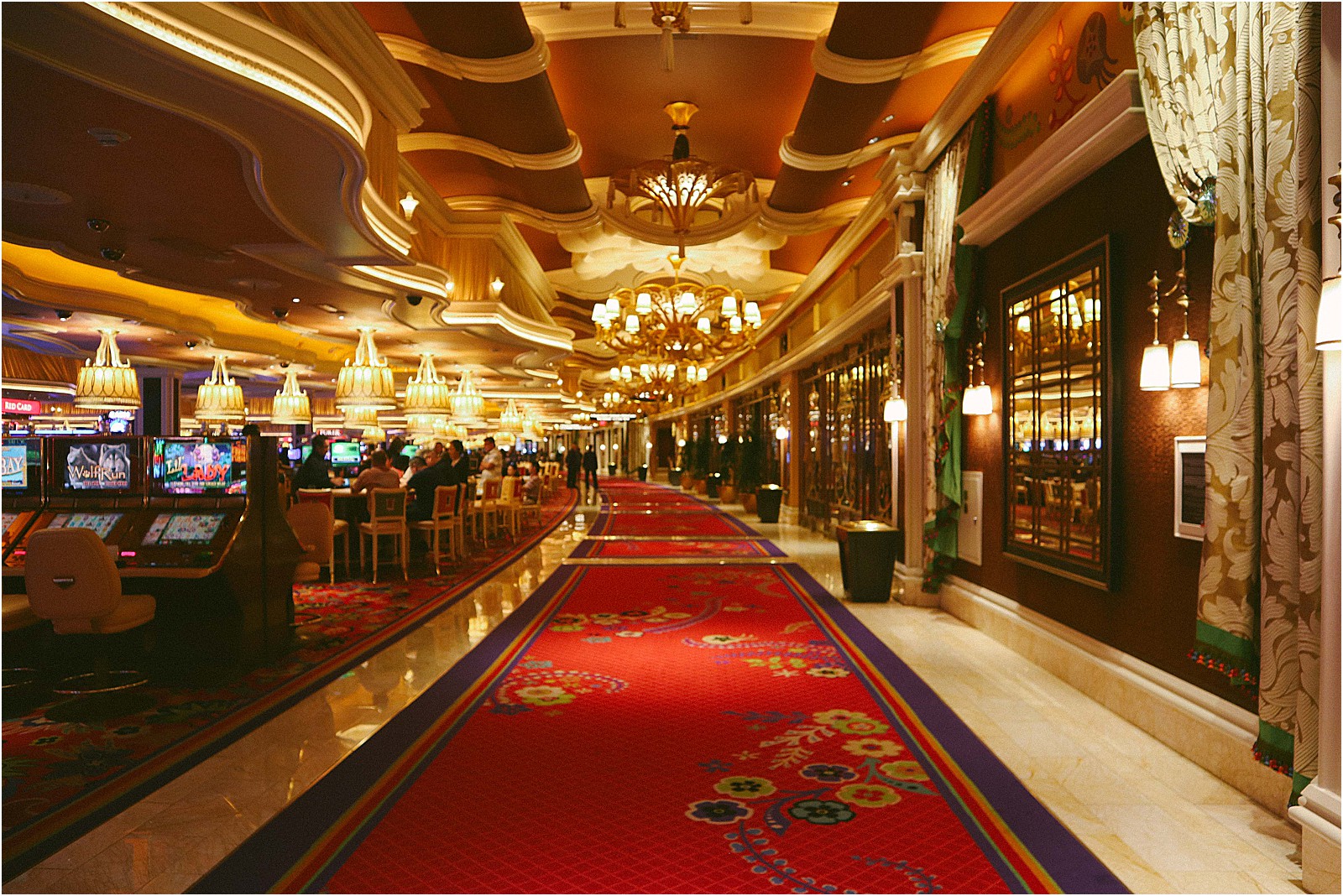 3. Enjoy The Shows At Wynn Theatre: High-class entertainment for the parents
Wynn Theatre boasts a star studded line up of entertainment for adults. You can check here for latest show listings. Le Rêve is their signature aquatic show that's brilliantly choreographed and produced. It's a must-watch show for everyone.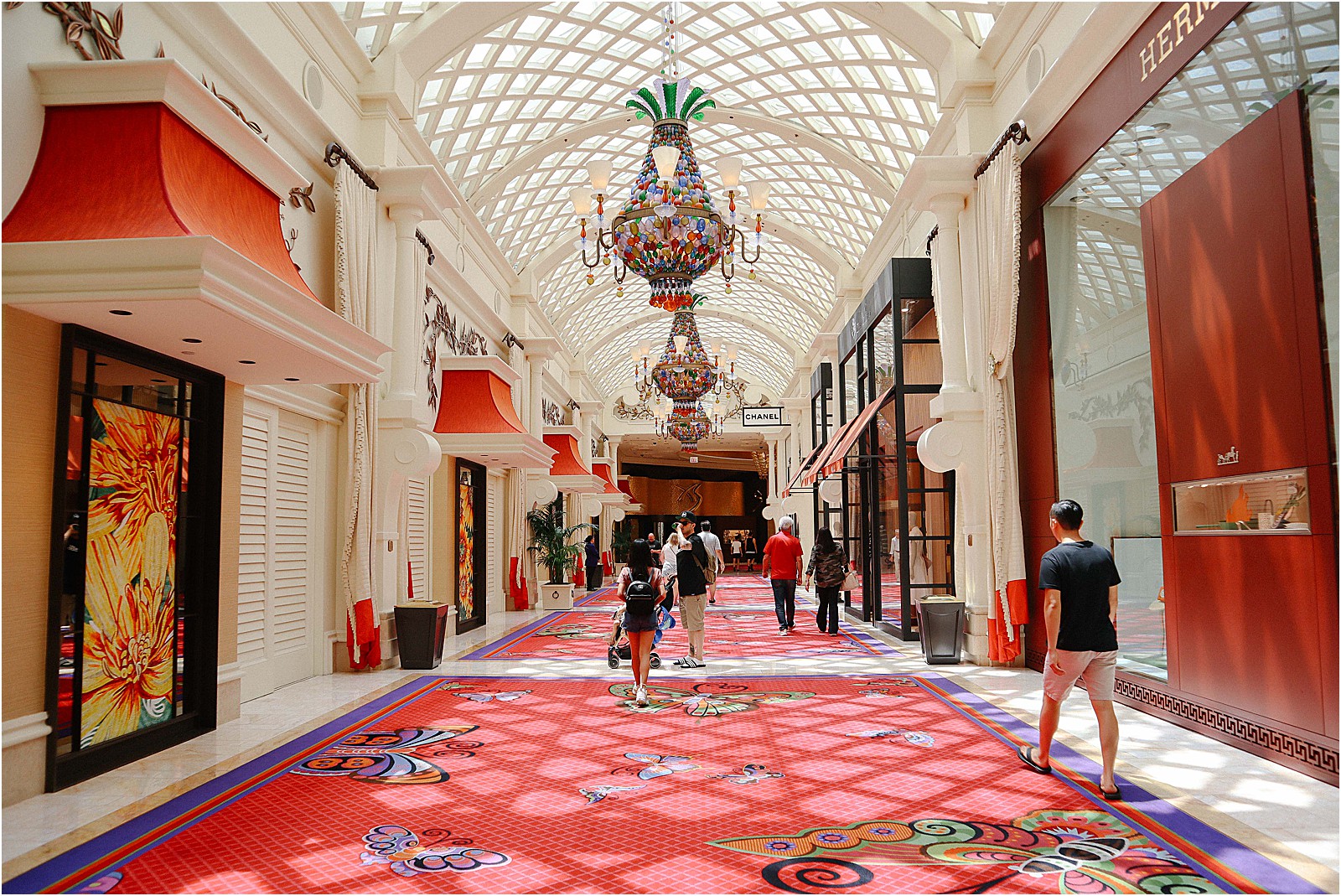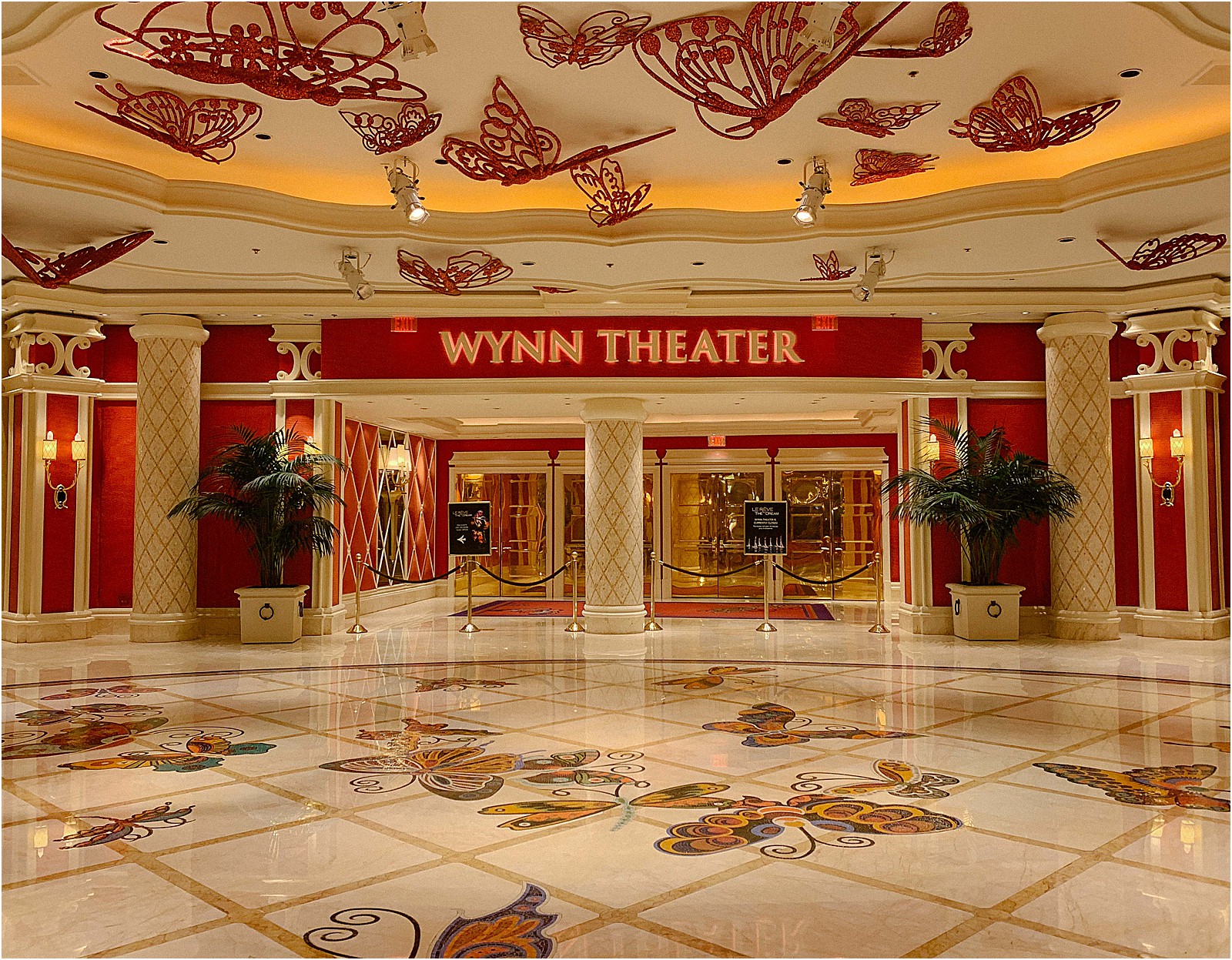 4. Spend a day at the beautiful and spacious pools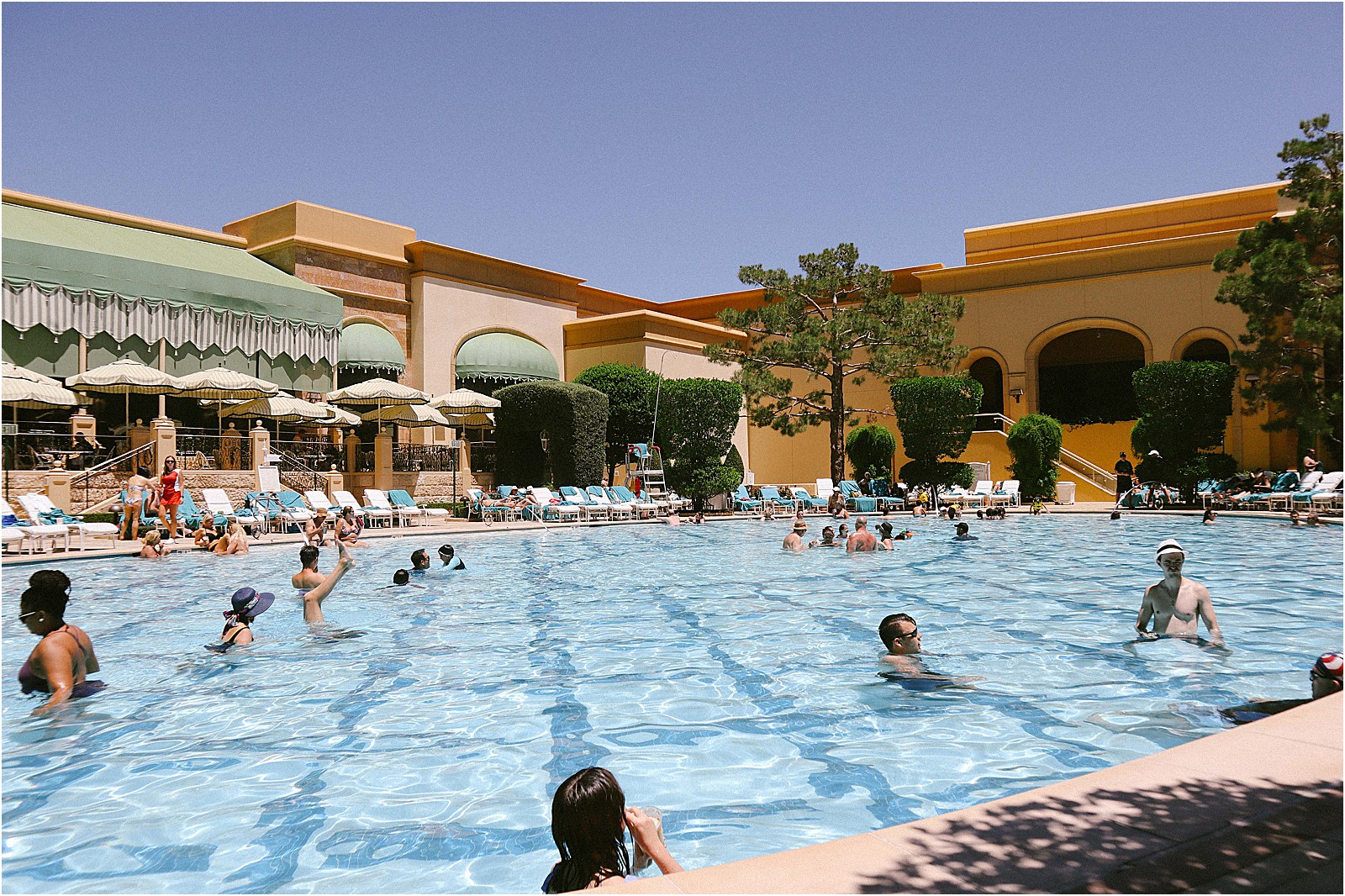 Wynn pools are some of the best pools we've been to. It's huge, pristine and so well-kept. The service is attentive and the poolside food is some of the best we've had. There is one giant pool that runs through the entire area with smaller pools and jacuzzi's located throughout.
The pool is very family friendly and it's usually not hard to find chairs for the family. I recommend starting your pool time early because it can get really hot during summer months.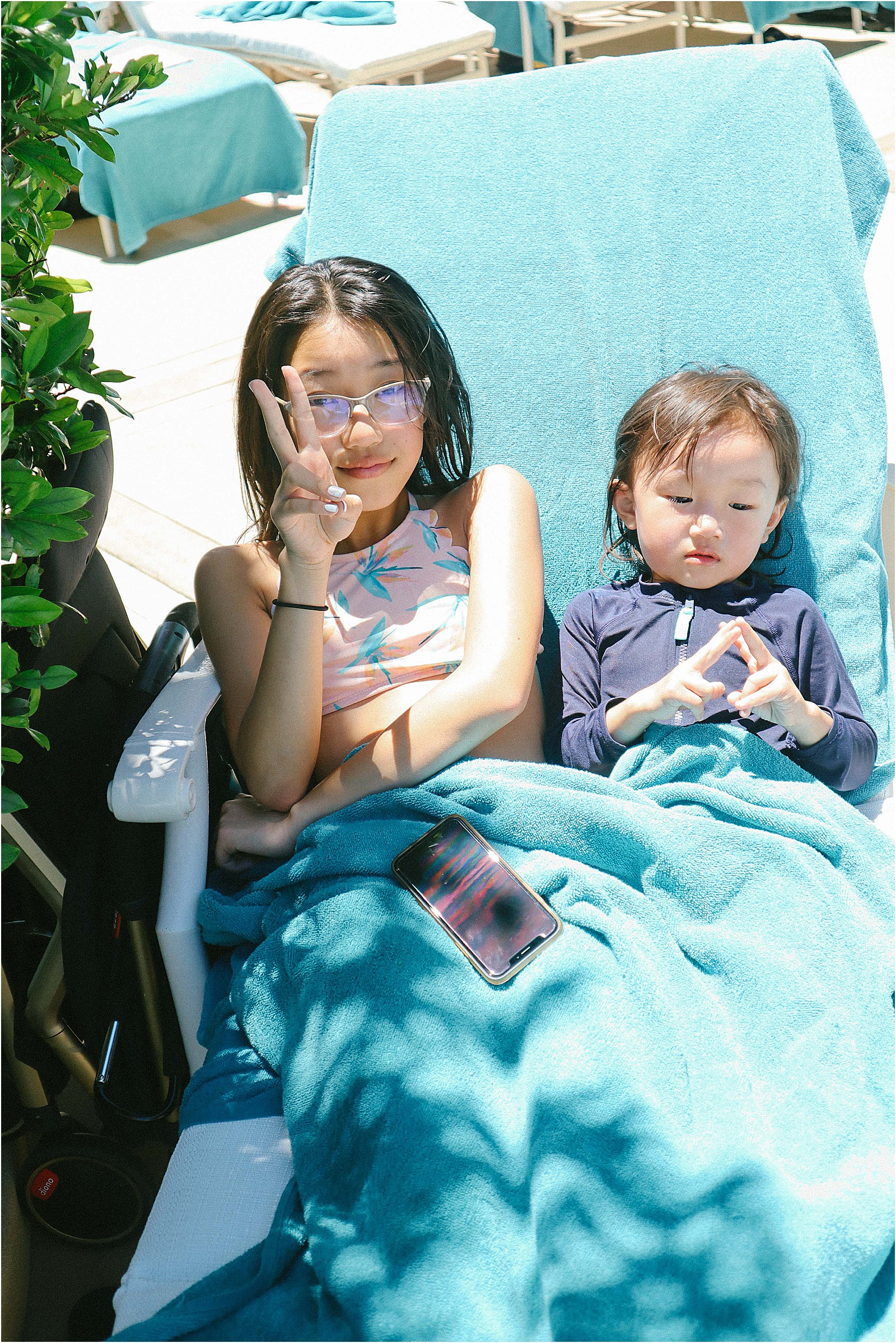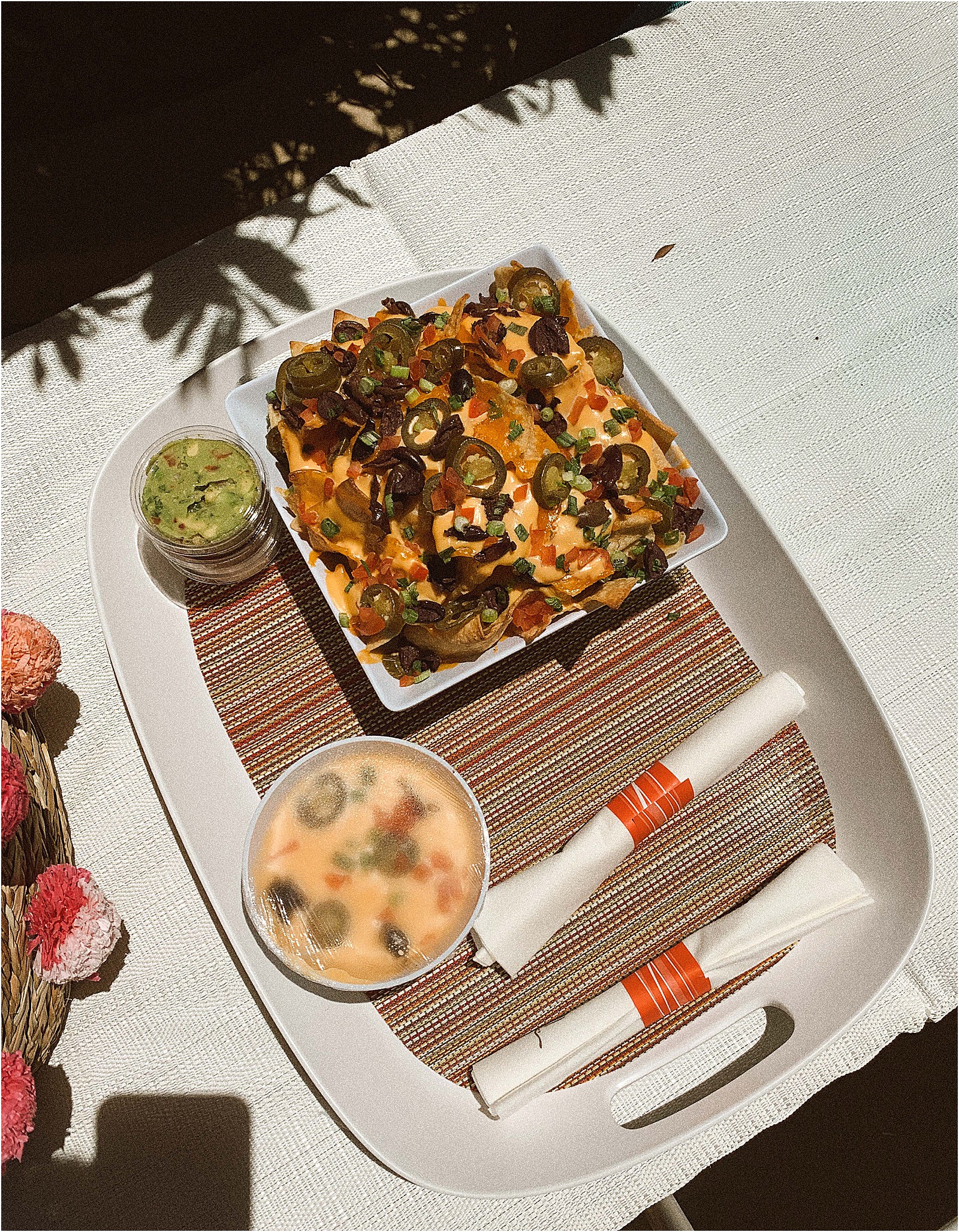 5. Kids & Childcare in Las Vegas
Unfortunately kids are not allowed near bars and can only walk through casinos. When traveling with kids you can take turns with your spouse going to the casinos or use a nanny service like Nannies & Housekeepers.
We've used them about 3 times so far and had a pleasant experience. The nannies we had were nice older ladies (i.e. teachers) or post-college students who are working extra jobs on weekends. We normally put the kids to sleep before going out so the nanny only has to sit in the room and call us in case of an emergency.
This has never happened before and usually the kids sleep well through the night after a full day of playing and swimming in the pool. 😉 And if the kids wake up and the nanny has to call us for whatever reason, we are always in the same hotel and can get back to the room within minutes.
Note that most agencies require a 4 hour minimum.
6. Enjoy The Best Shops From Around The World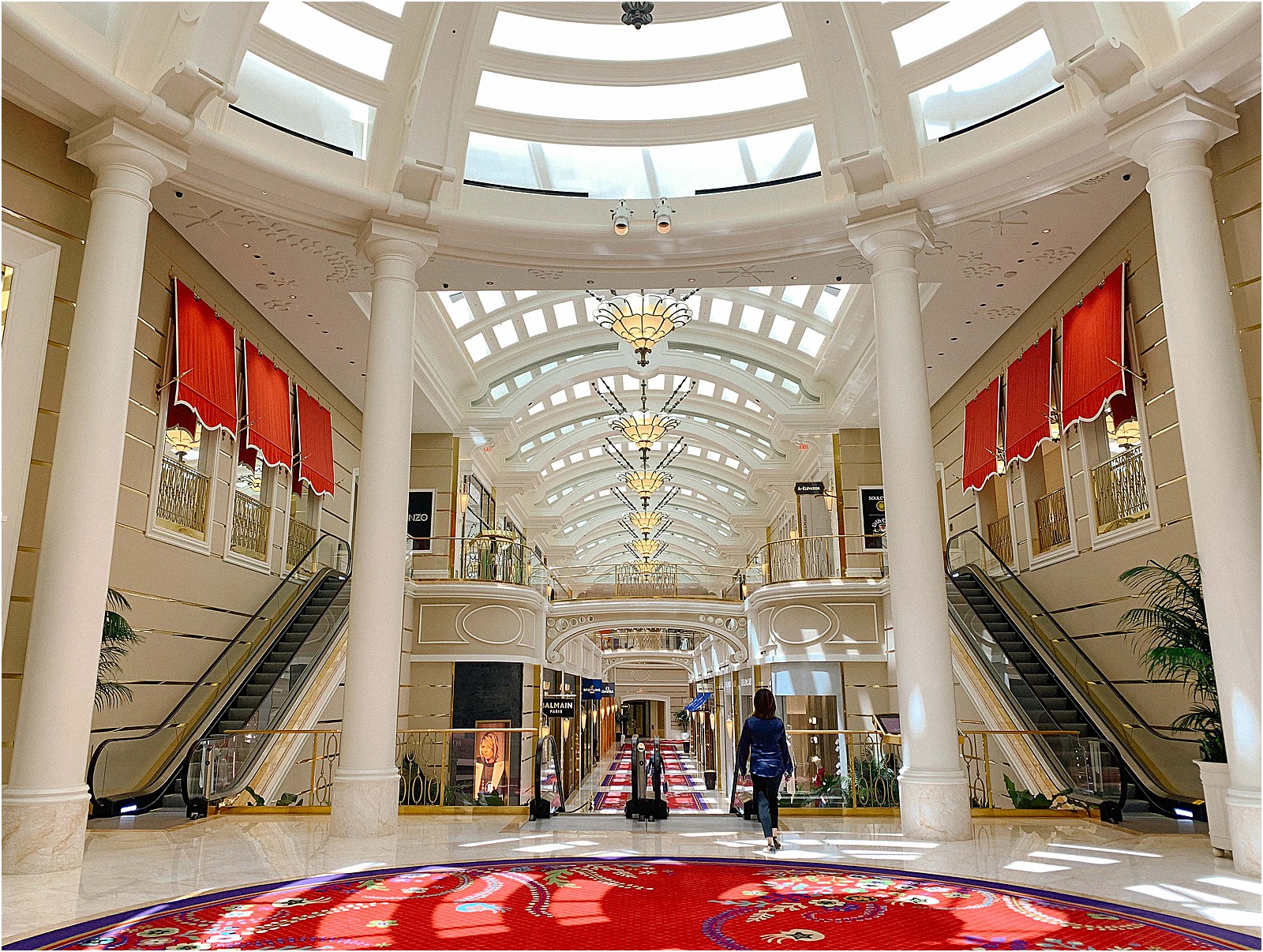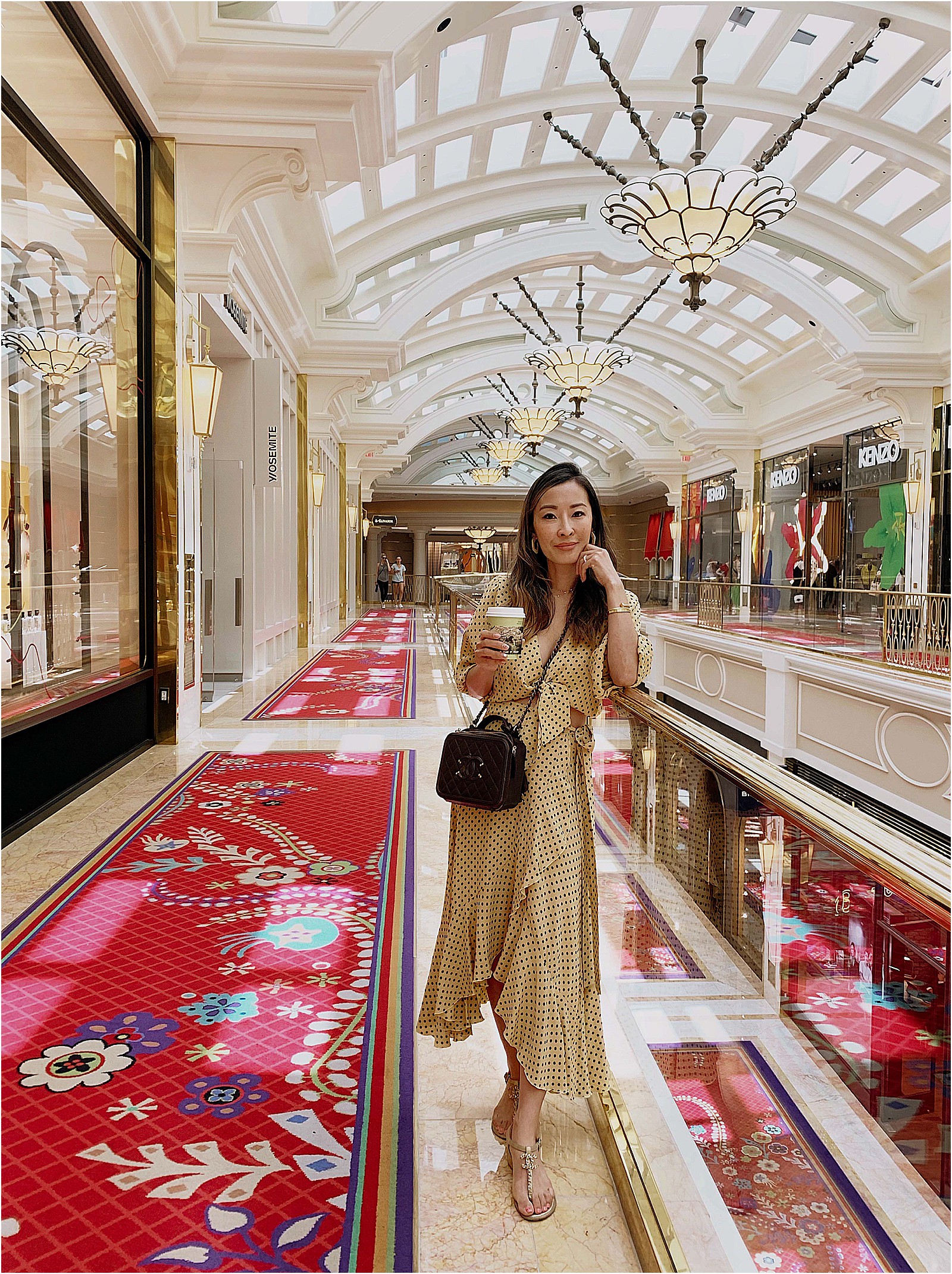 Wynn offers one of the best shopping in the world. Most shops are super high end and better for eye shopping but I still love being surrounded by luxury and visualizing all the things!
If you ever want luxury goods for special occasions, this is a great place to make your purchase. I find that most shops here carry more exclusive goods compared to Beverly Hills, South Coast and other luxury department stores in the Greater Los Angeles Area.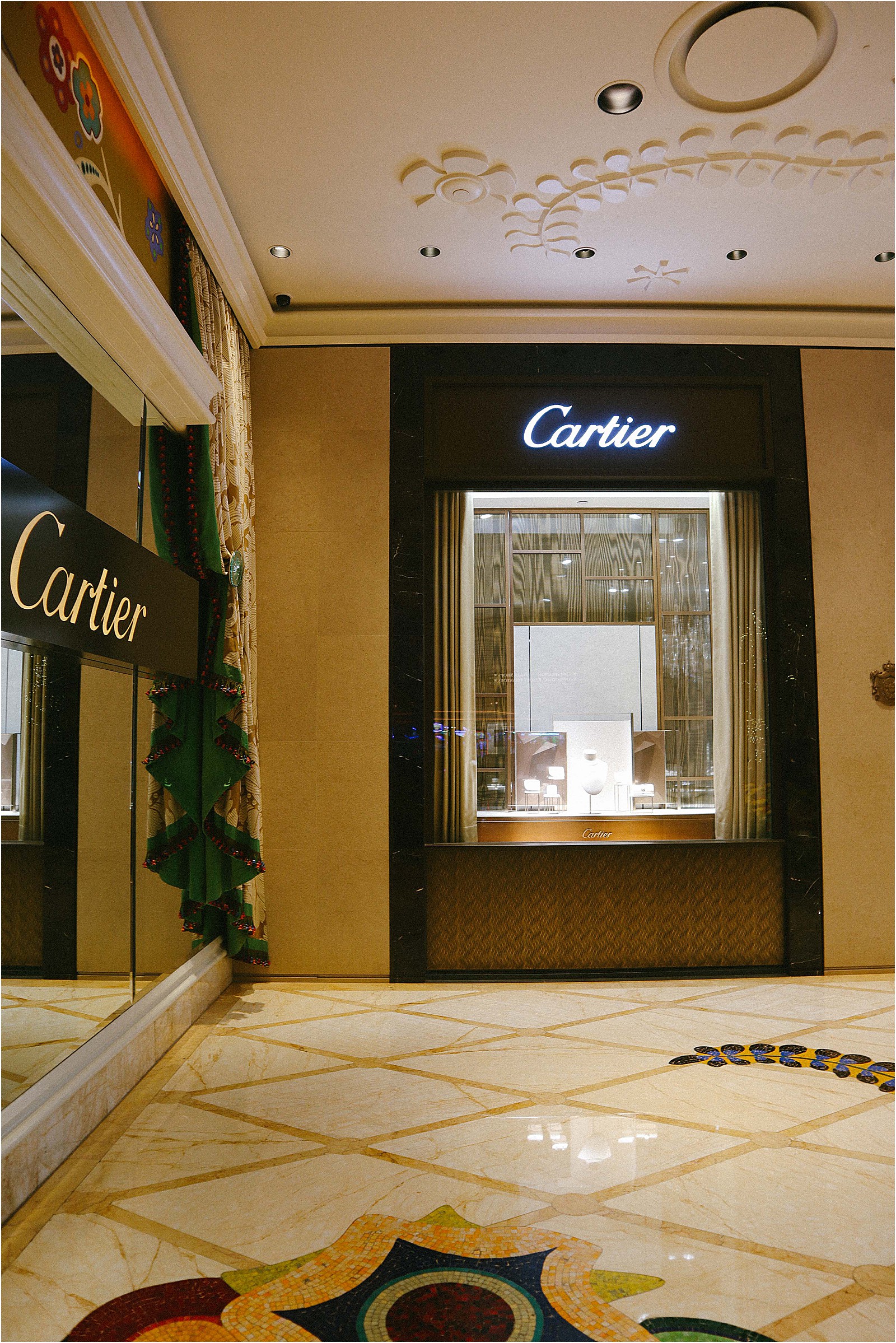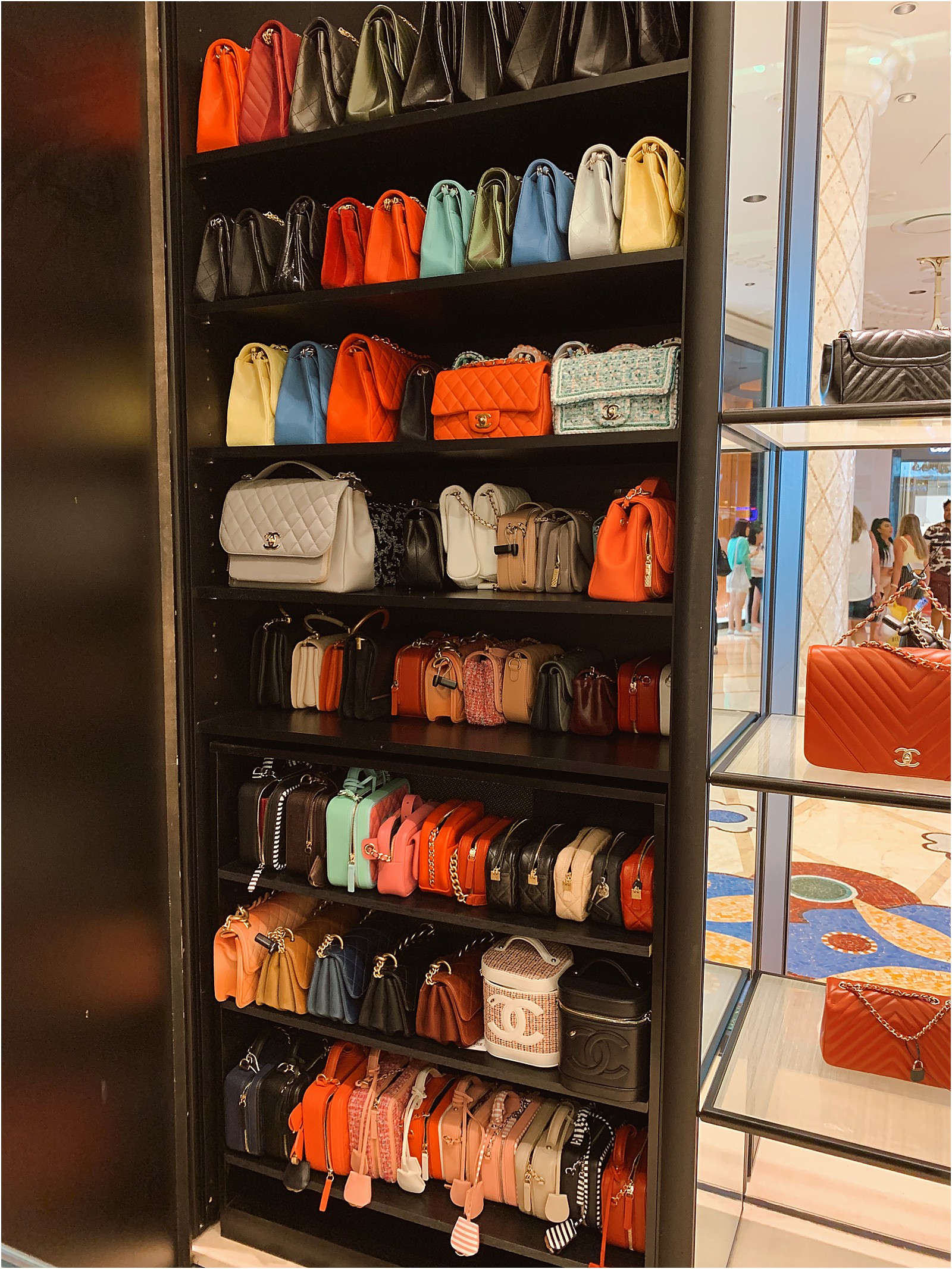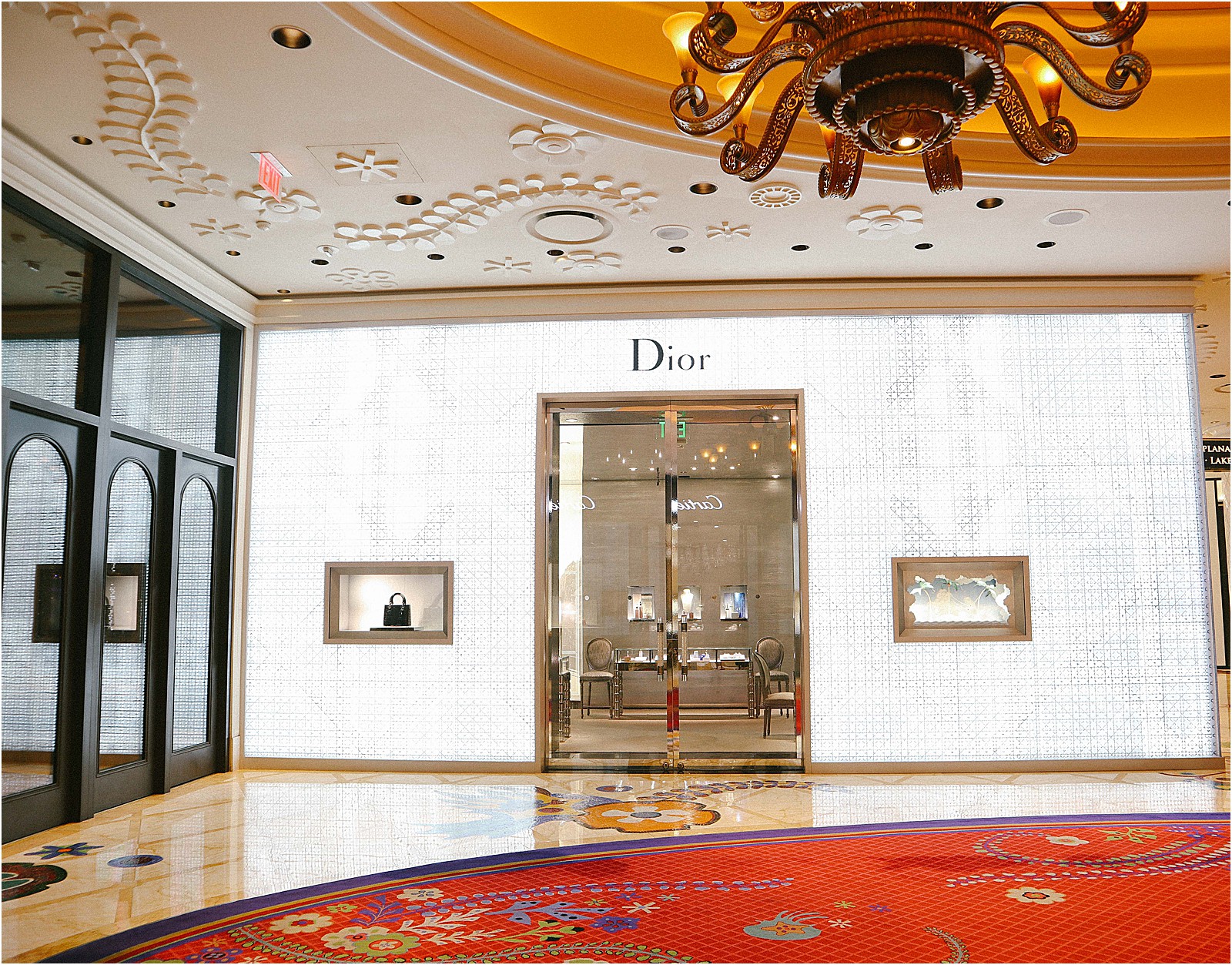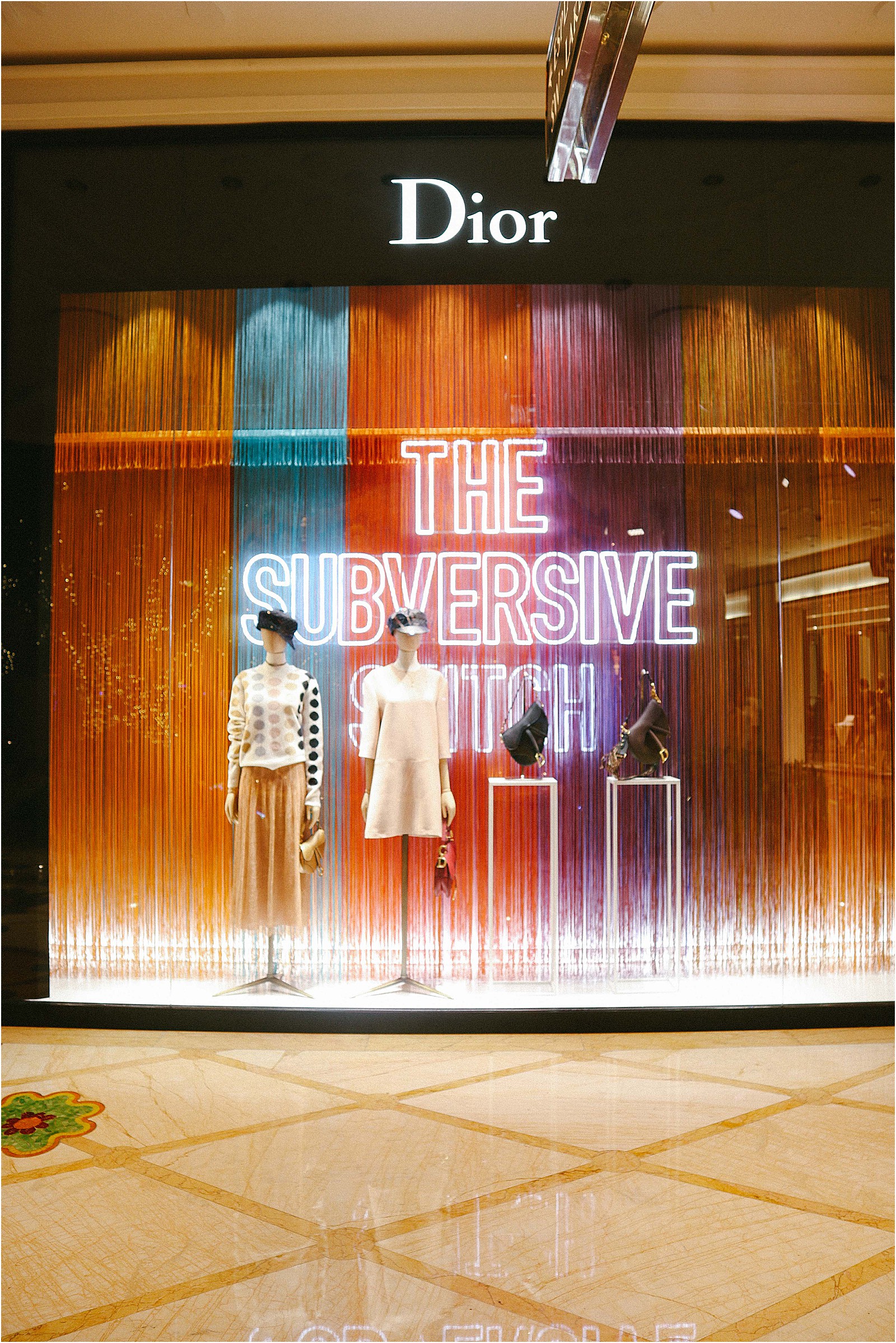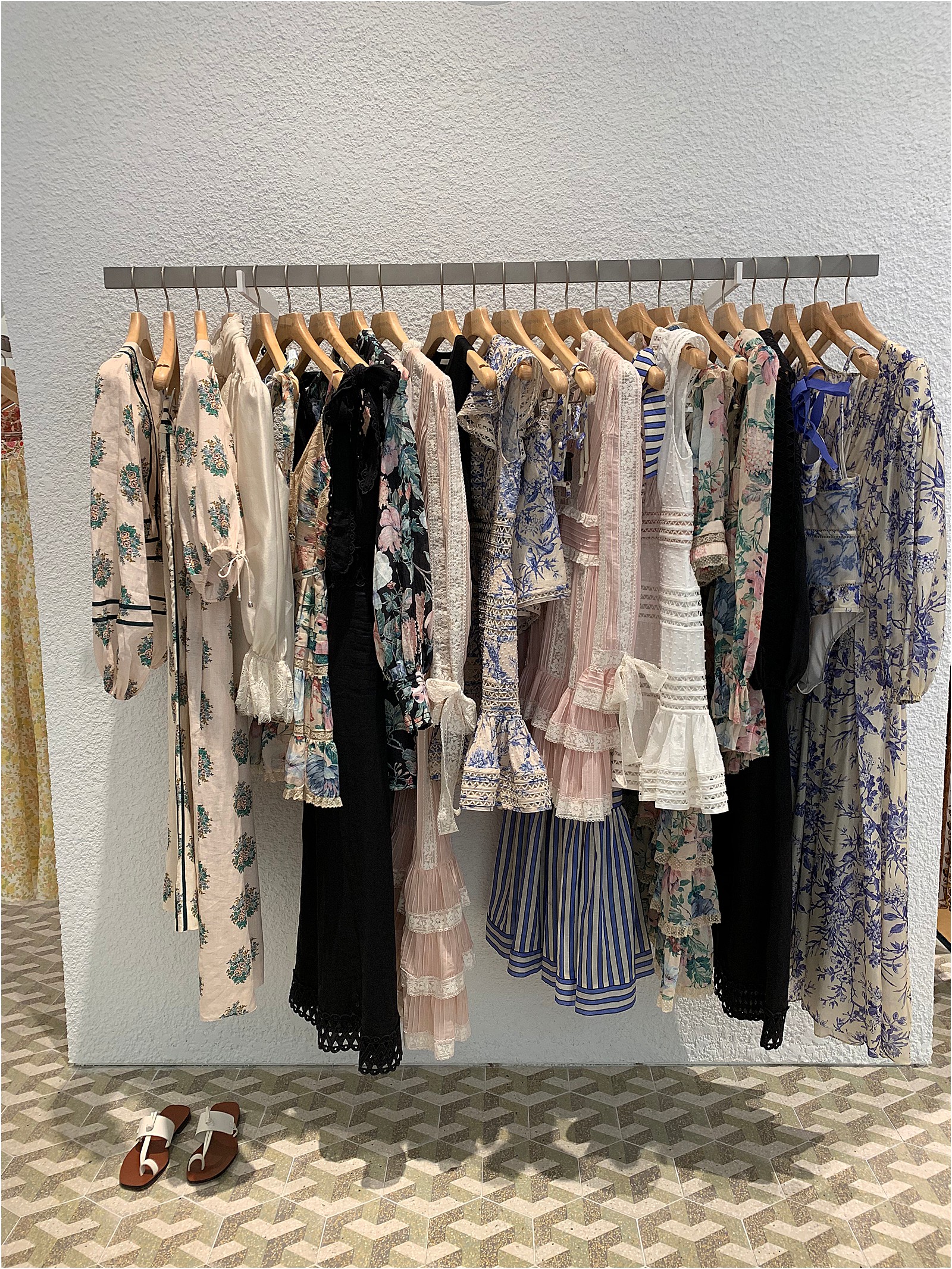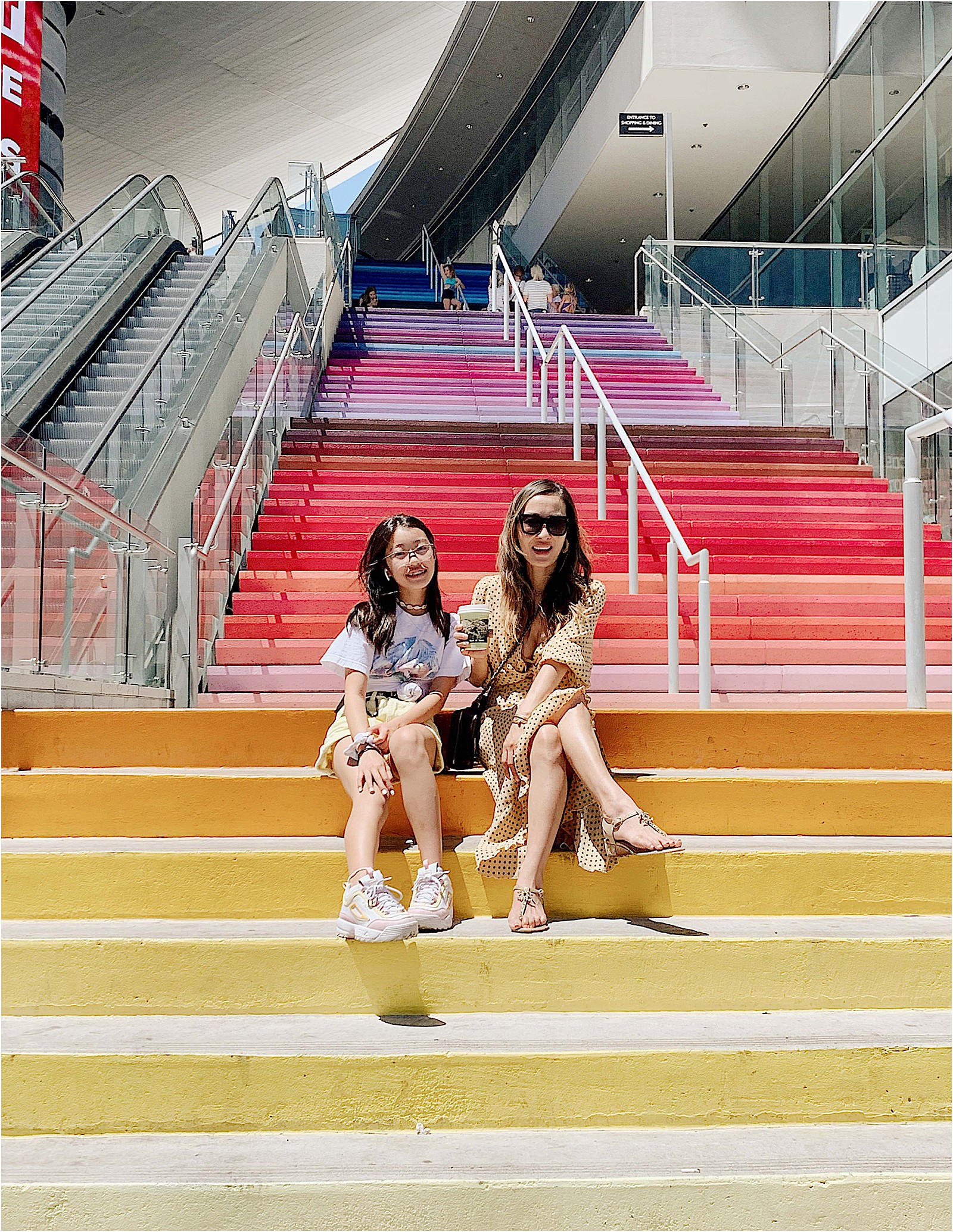 And if you're looking to do more affordable, non-designer shopping, Fashion Show Mall is conveniently located right across from the Wynn at walking distance. You can find so many great shops here and this is where we do most of our shopping for the family!
7. Enjoy some of the best foods from around the world
One of my favorite parts of Las Vegas is the food. You can find every food option here from Michelin star restaurants like Joel Robuchon to everyday eats like Shake Shack and everything in between.
Here is a list of some of our favorite dining options while staying at the Wynn.
1) Sushi Samba At Palazzo- $$$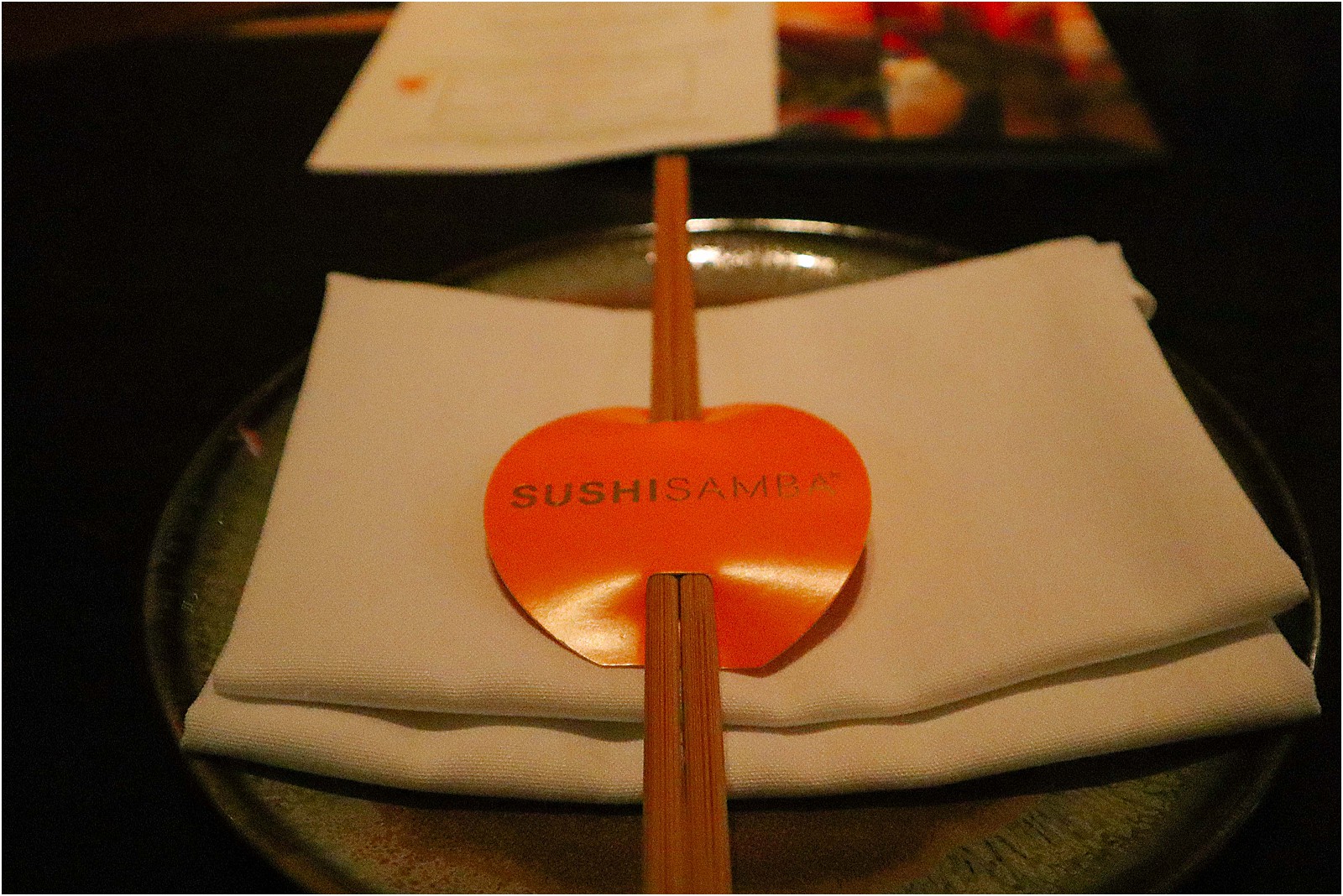 Sushi Samba is one of our favorite go-to family restaurants in Las Vegas. It's conveniently located within walking distance from the Wynn in a neighboring hotel, Palazzo. The 10-minute walk to Palazzo is lined with shops, waterfalls, Las Vegas nightscape with plenty of photo opportunities. We love this walk as a family and our first night at Sushi Samba has become a family tradition.
The menu is extensive from sushi and nigiri to Brazilian meats and entrees. You can also opt for the Chef's tasting menu to try the various specialities. Sushi Samba also offers really great kids' meal options at a great price ($12 per child) that includes delicious dessert. Below are some of the kids' meal options. Don't they look tasty?
Kids' meal options: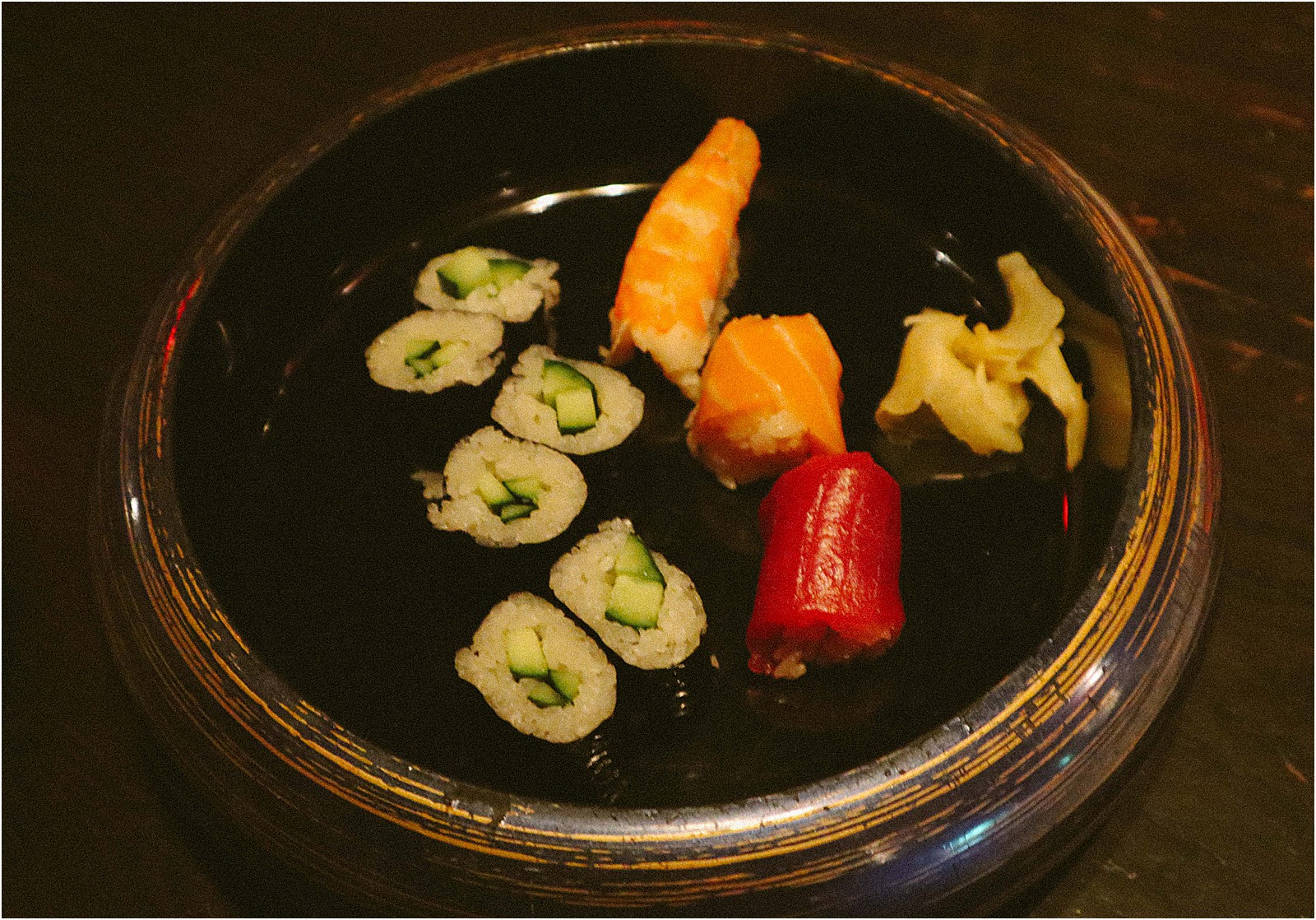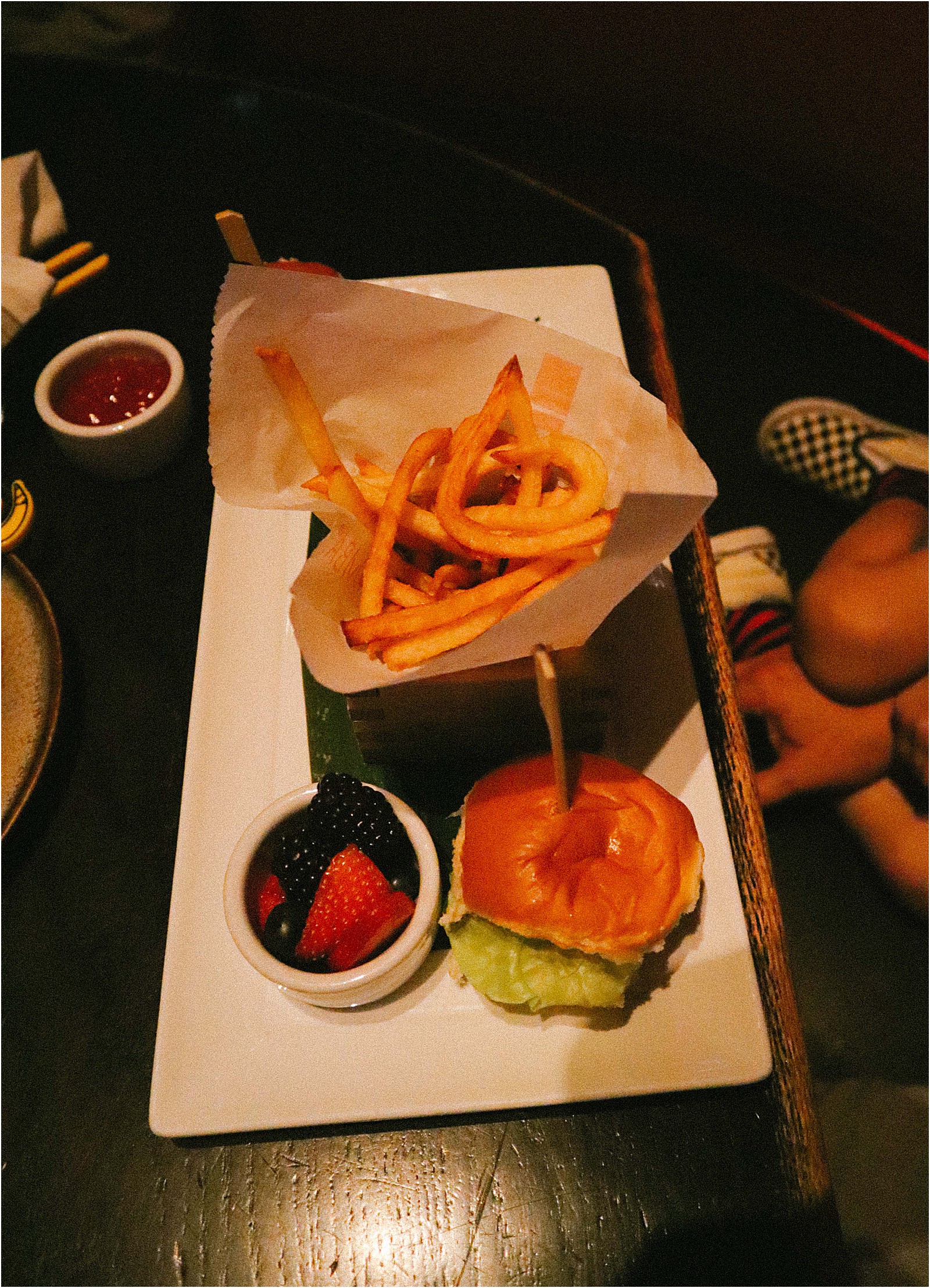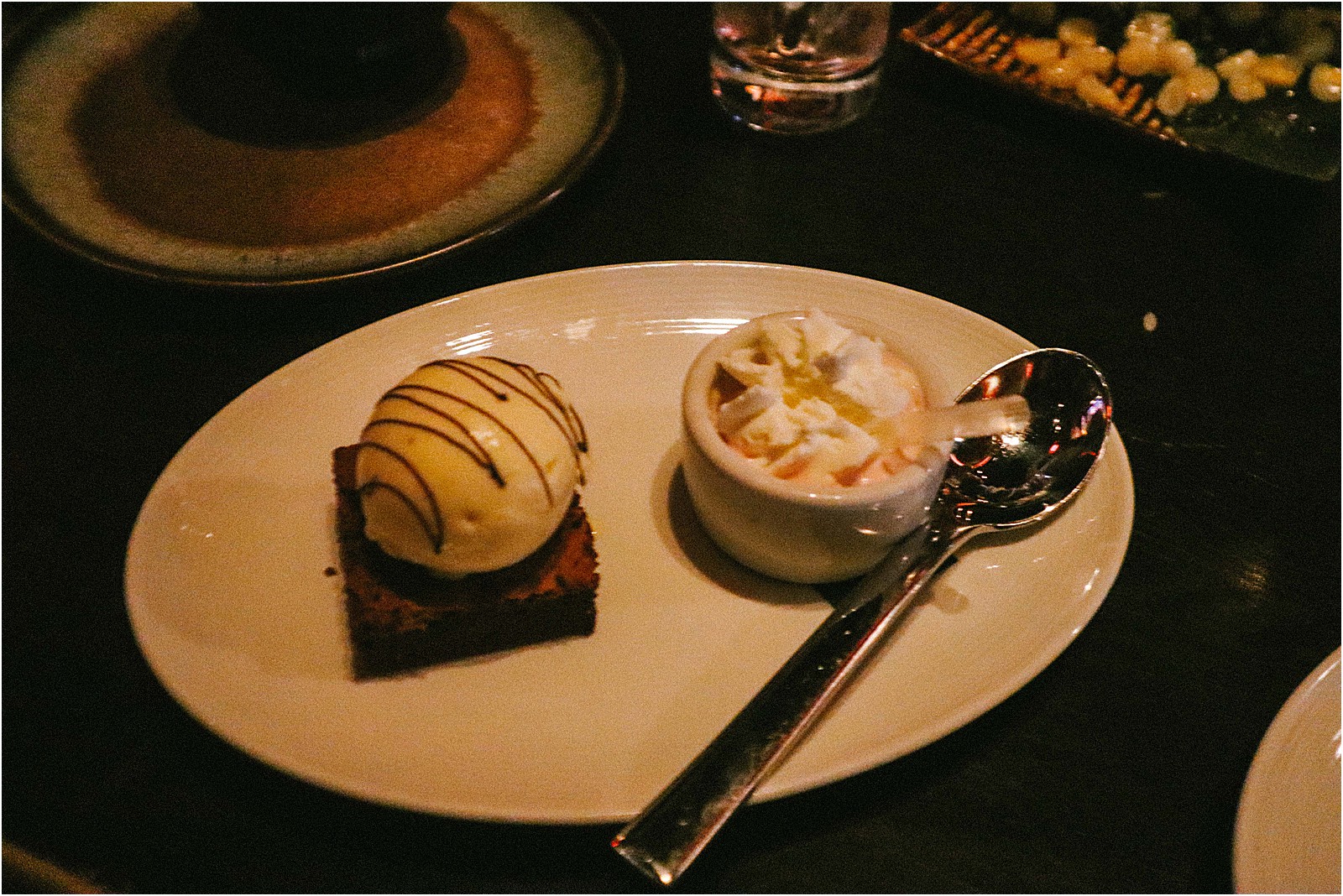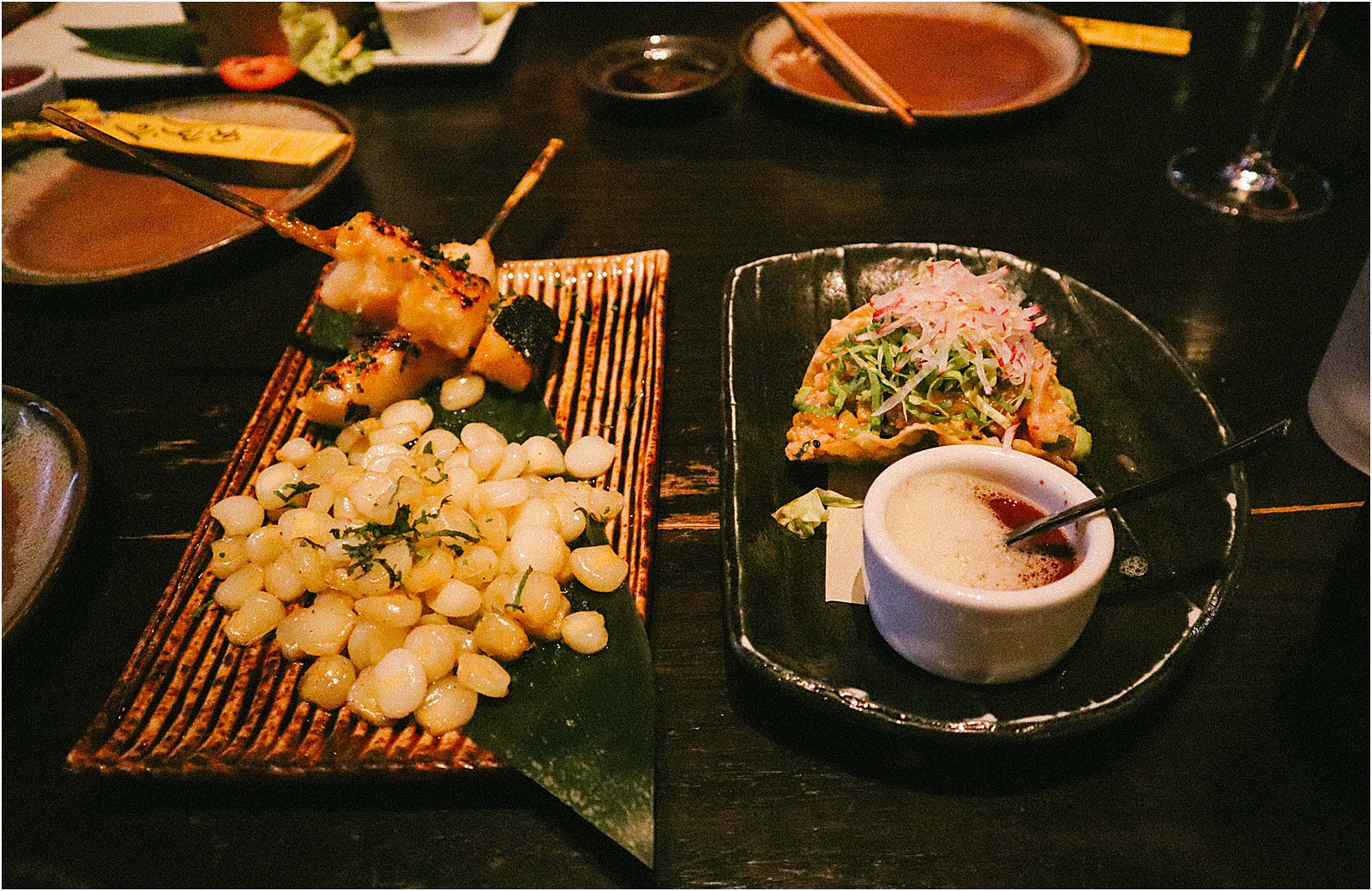 My husband and I love eating the sushi+ nigiri sets (not pictured) with this assorted meat plate together. Our favorite dishes are crispy yellowtail taquitos, sashimi ceviche and their Rio Grande (the assorted meat dish).
The various meats are cooked to perfection and all the sides are so good. My kids' love this meal so much they requested it on the last night!
2) Urth Caffe At The Wynn- $$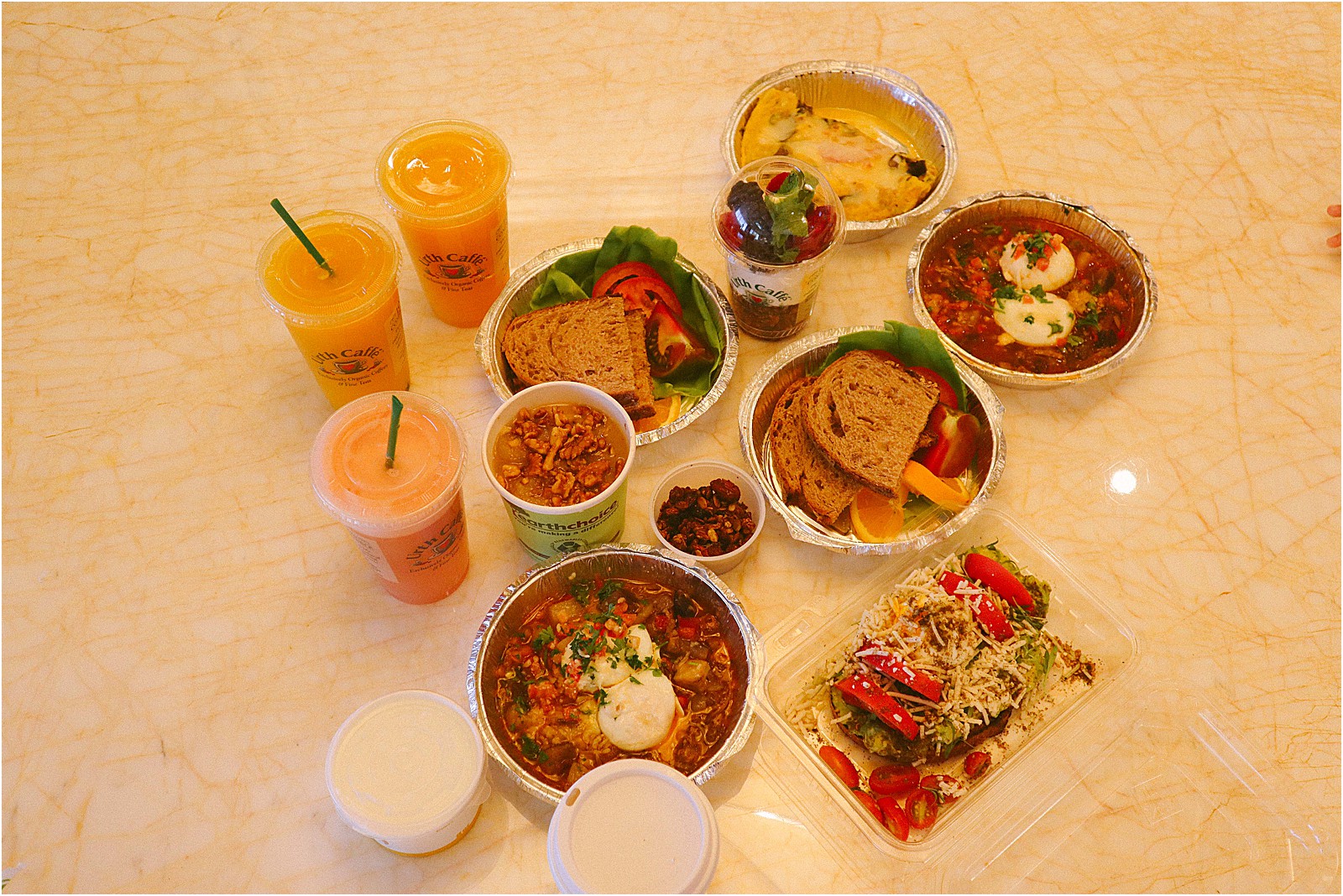 Urth Caffe at The Wynn is a great option for breakfast, brunch and lunch for the whole family. Their organic teas and coffees are so good and they have a really extensive menu.
3) Red 8 for authentic Chinese food (inside The Wynn)-$$$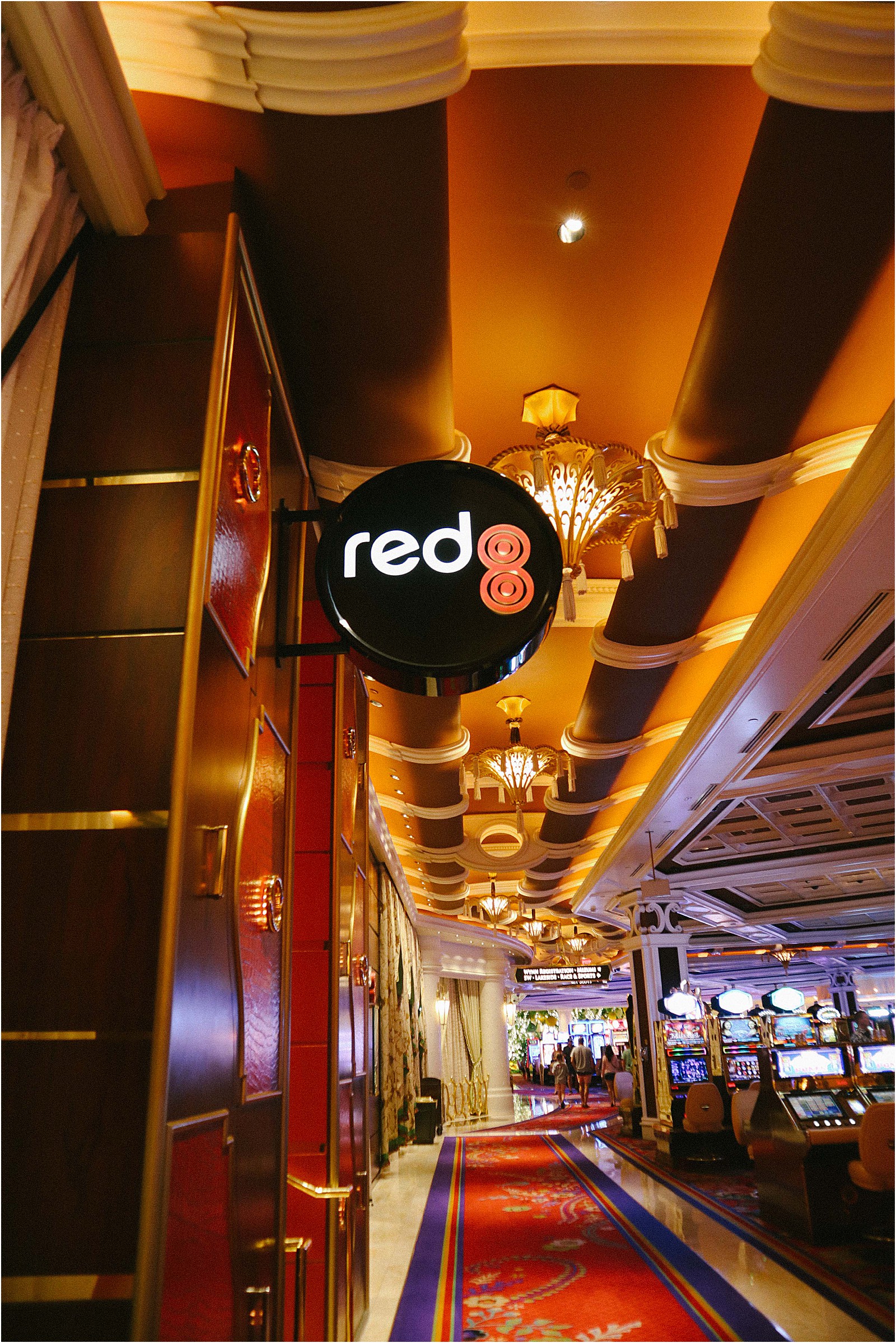 We love Red Eight for authentic Chinese cuisine inside the Wynn resort. Food is good but price is more expensive since it's located inside the resort.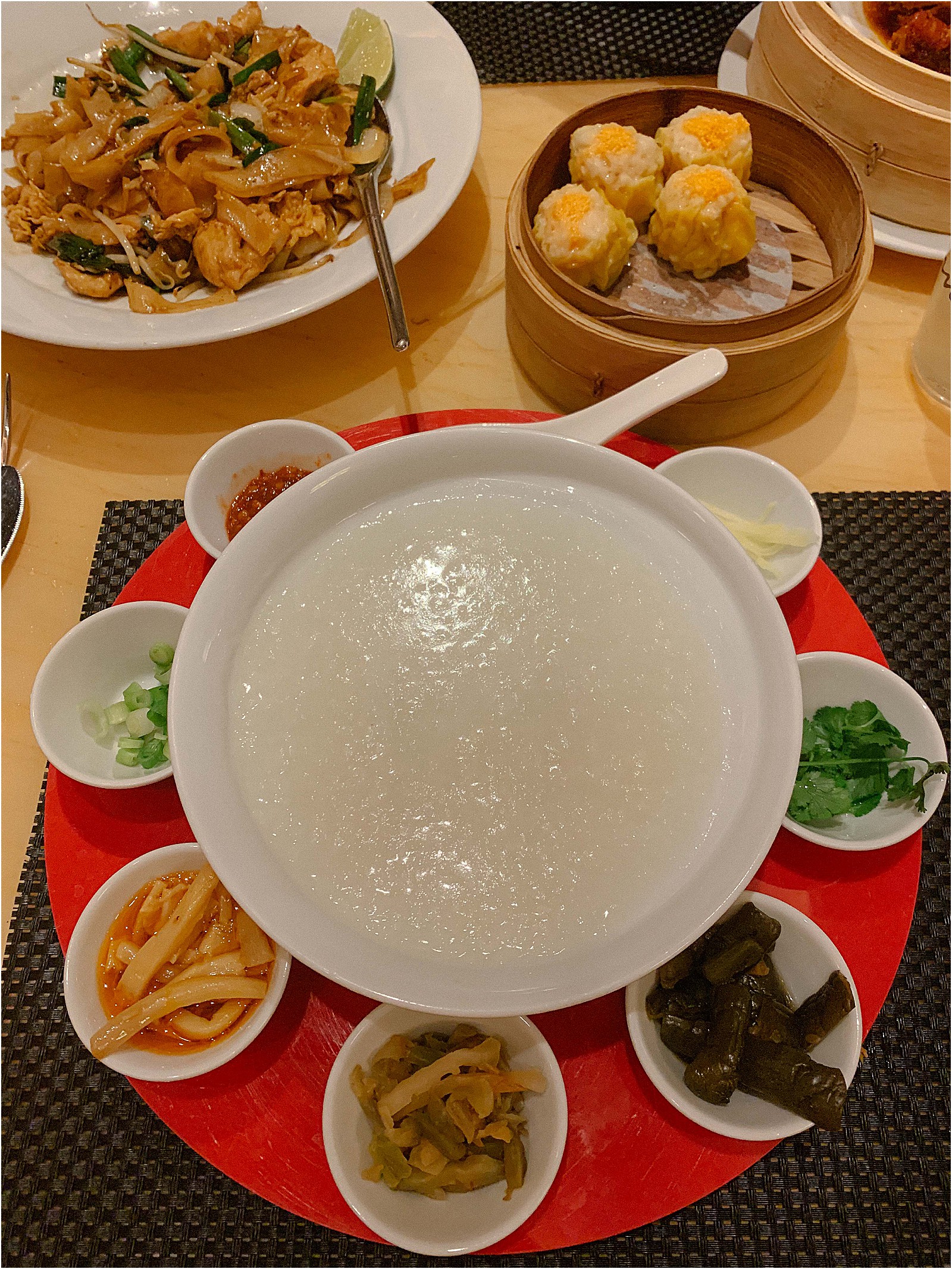 4) Tang Tang Tang for Korean soups-$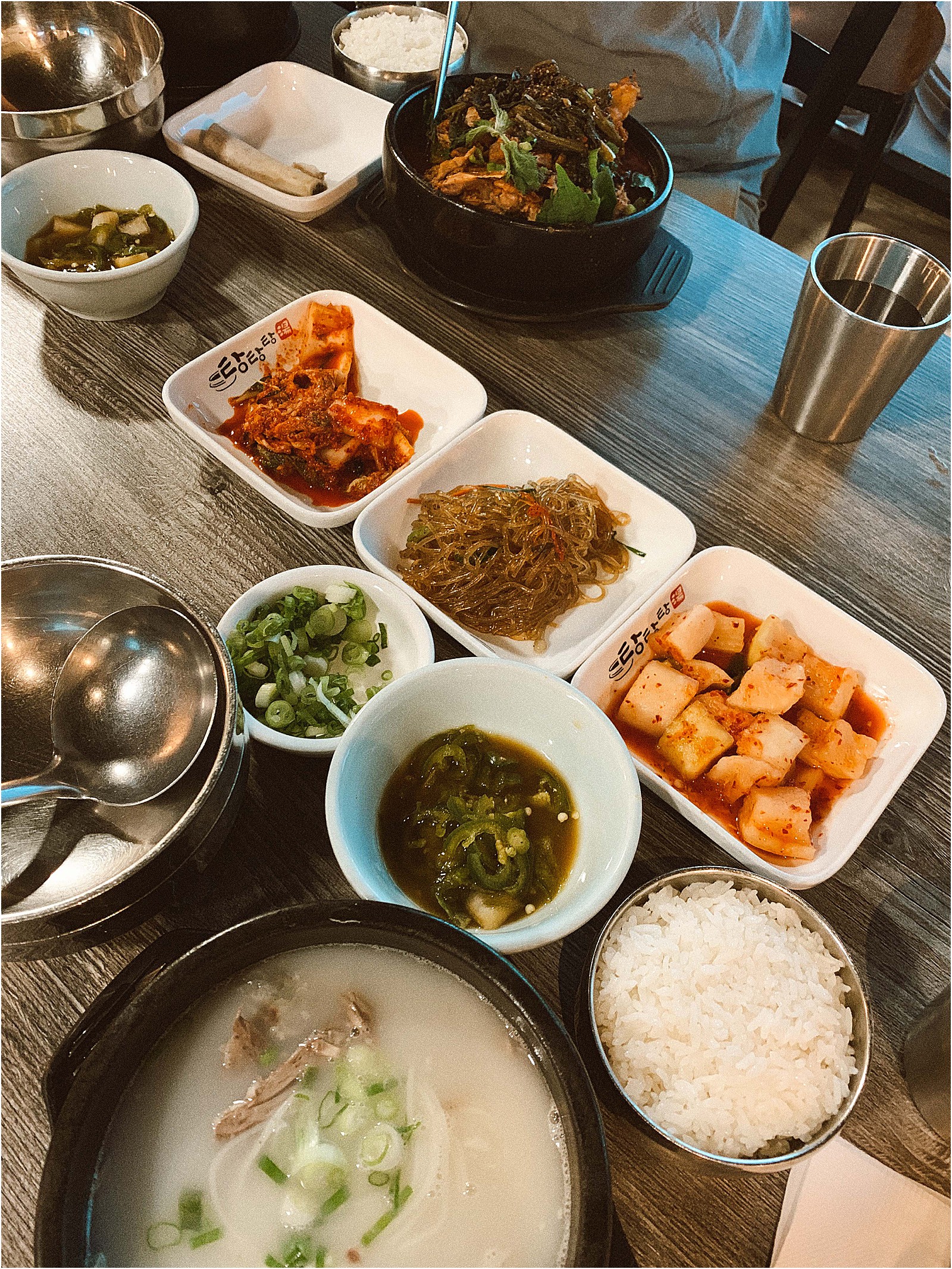 Tang Tang Tang in Las Vegas is our favorite go-to Korean restaurant in Las Vegas. Their soups are delicious with rich and clean broth. Their menu is perfect for nursing hangovers and families who love Korean soups like us.
We love eating off the strip in the Asian district on Spring Mountain Road for affordable and delicious meal options. You can find everything from Korean BBQ, Pho, Chinese to Japanese cuisine.
5) Grimaldi's Pizza-$$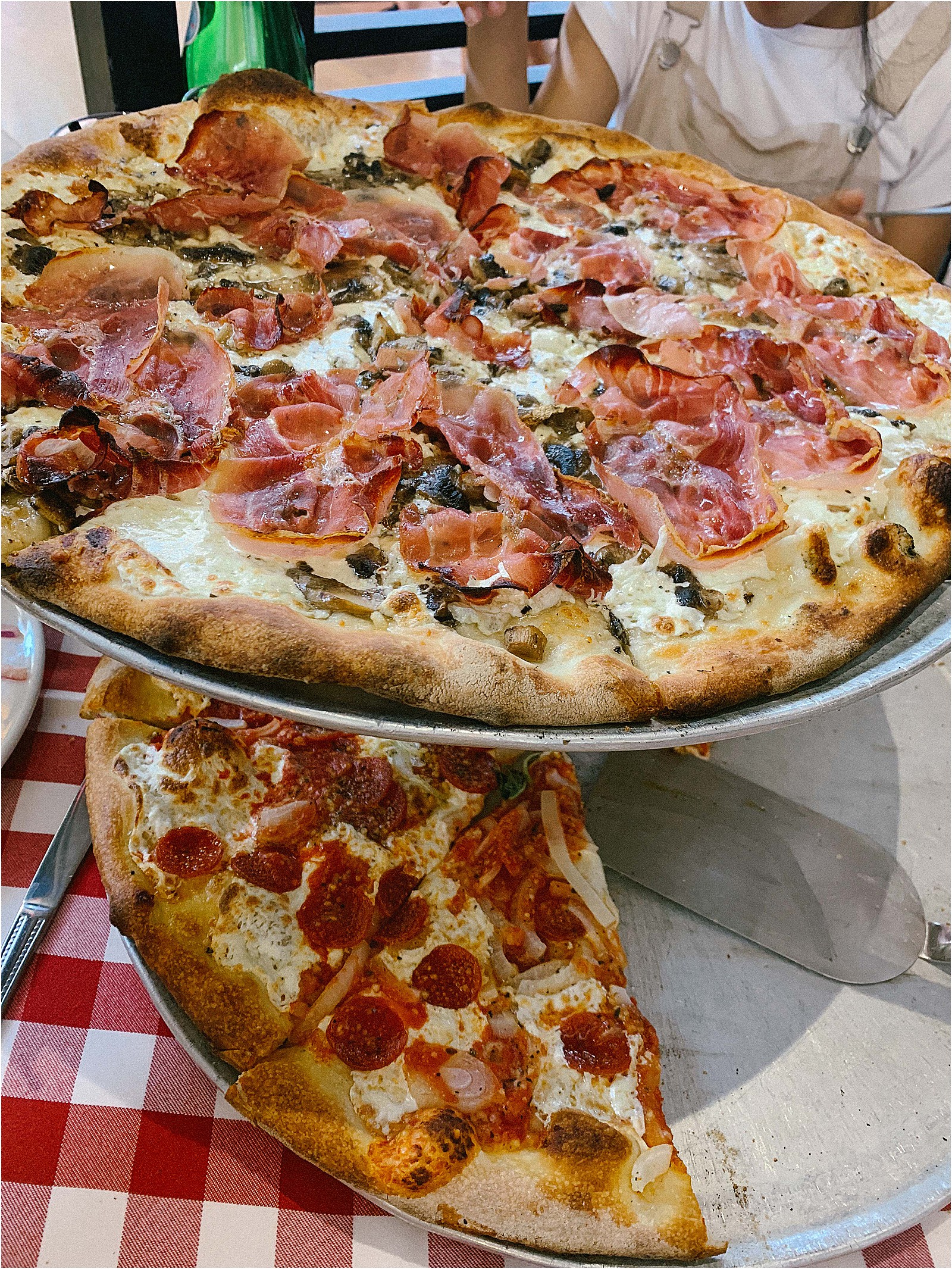 Grimaldi Pizza is our favorite NY style pizza joint in Las Vegas. You can walk to the one in Palazzo or enjoy lunch inside the Fashion Show Mall. Their oven-baked pizzas and fresh salads are delicious. We love their spinach salad and you can't go wrong with any of their pizza combinations.
6) Raku- $$$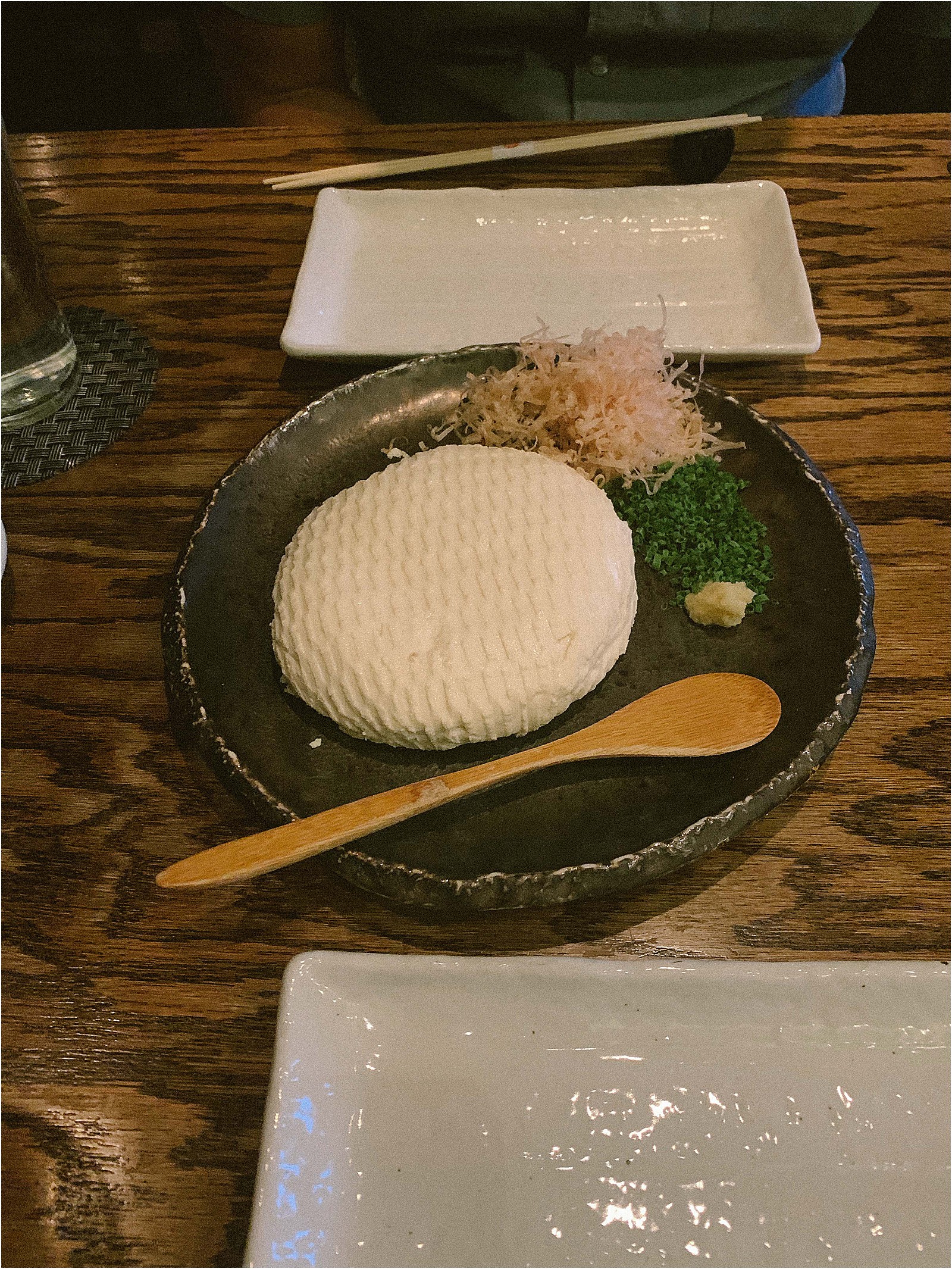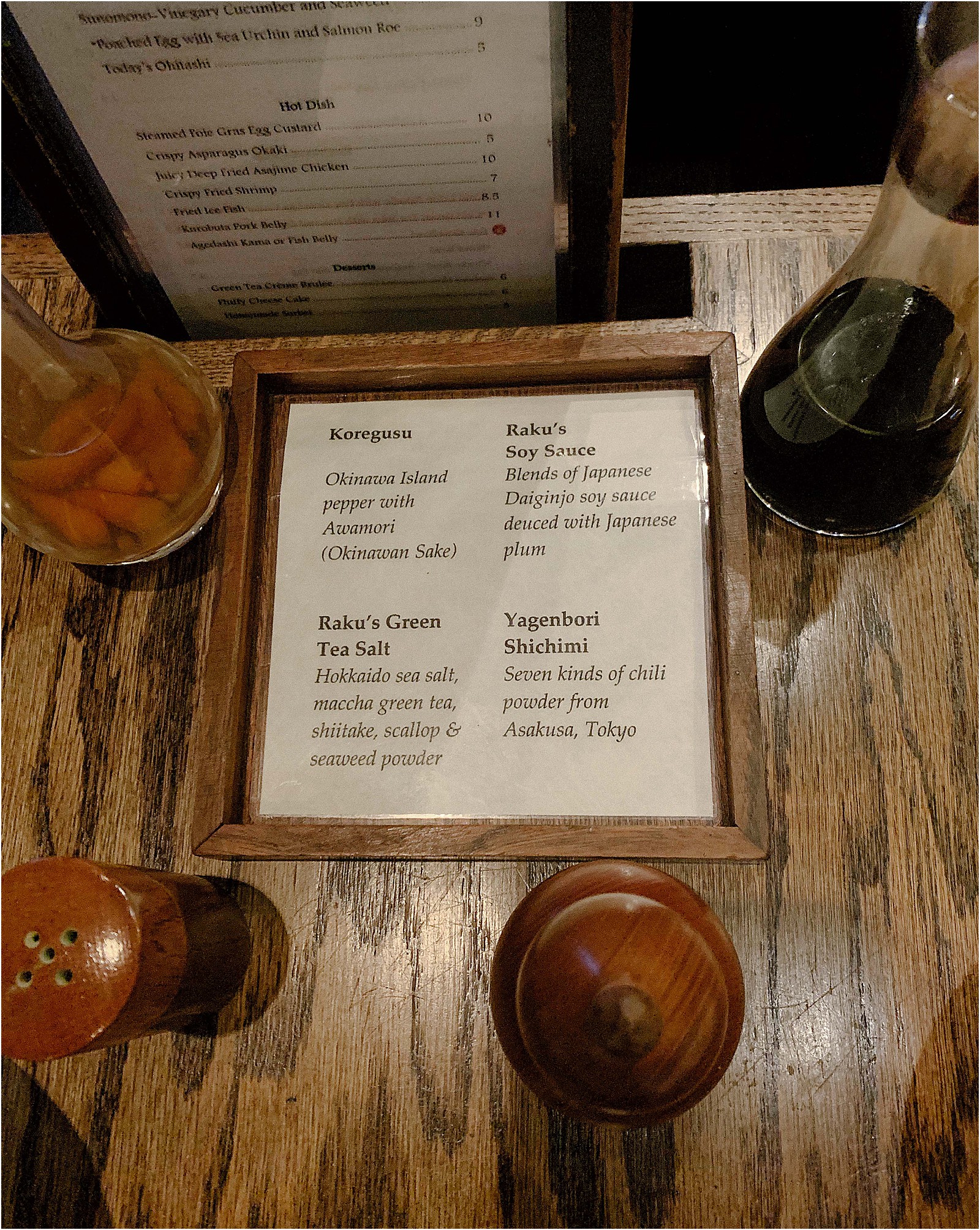 My husband and I have been coming to Raku in Las Vegas for many years and it's still one of our favorite Japanese meals. I love their fresh house tofu, sashimi salad, soft shell crab, uni + poached egg cold noodles, various meat + vegetable skewers and kobe and wagyu beef dishes.
They have amazing foie gras dishes too if that's your thing.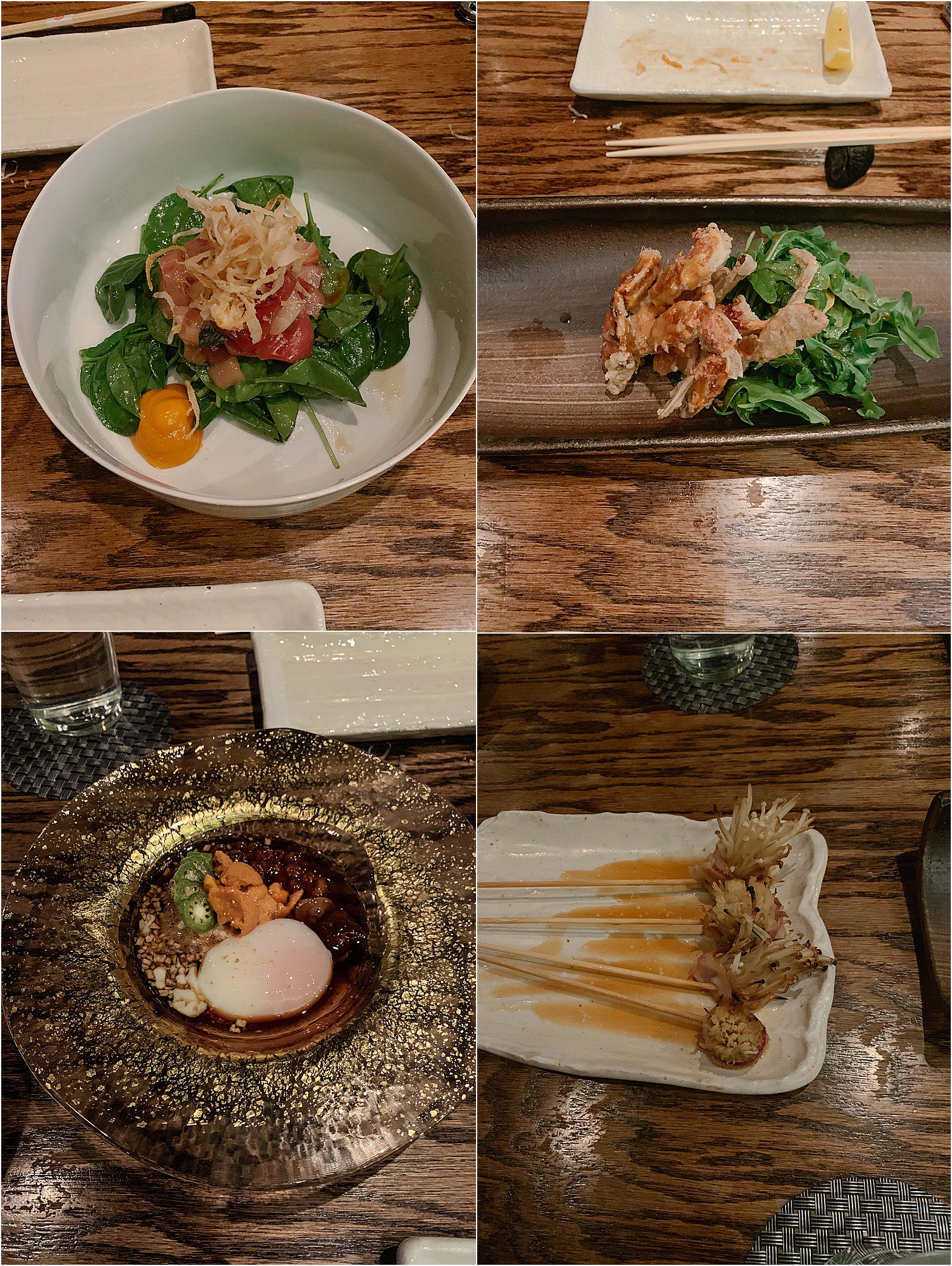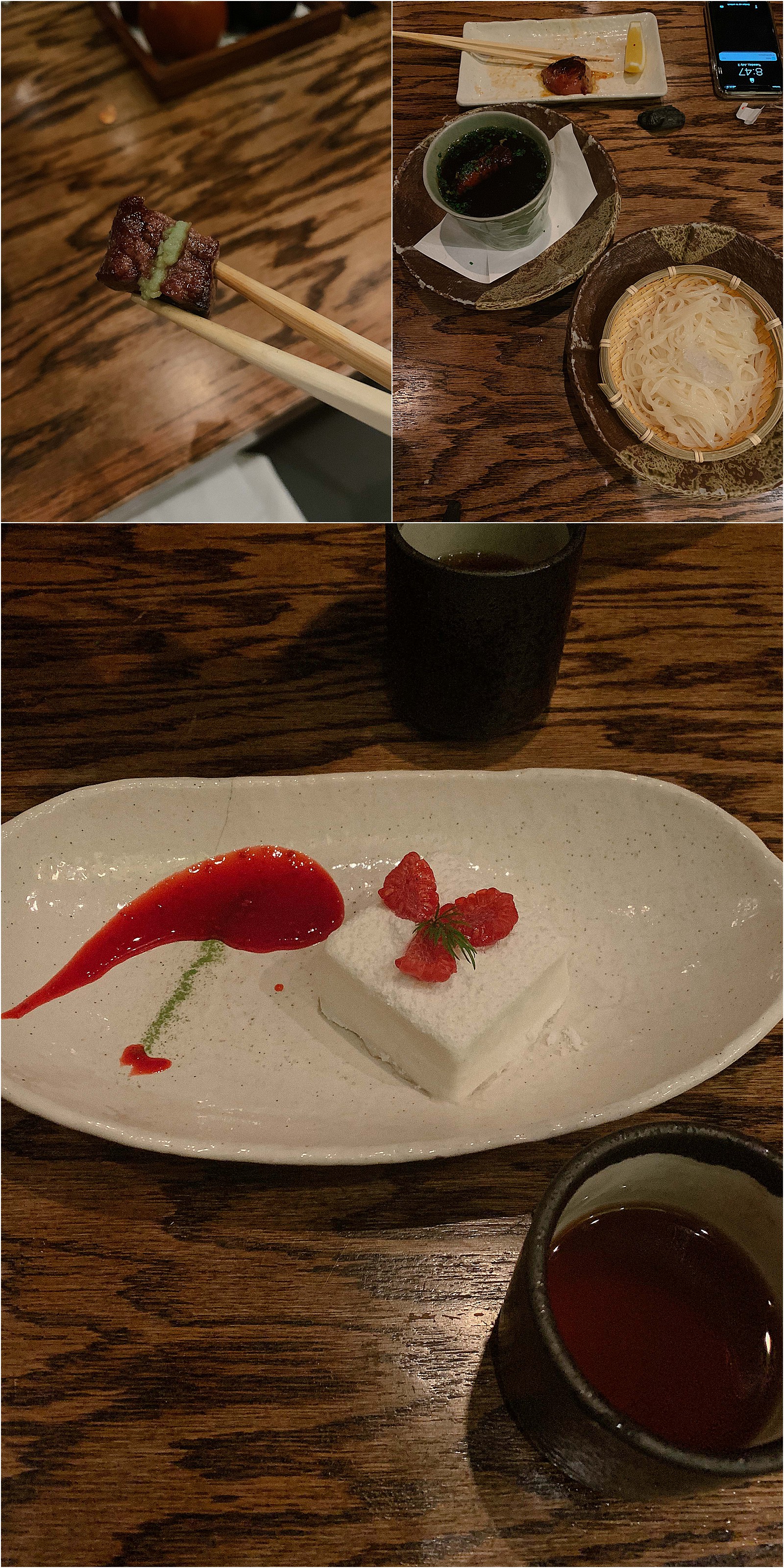 And you have to try their fluffy cheese cake. It's one of the fluffiest and best tasting cheese cake of my life!
7) Wynn In-Room Dining / Room Service
Lastly, you can't go wrong with Wynn's delectable in-room dining. As expected from a 5-star hotel, every dish is delicious and menu is extensive. We order room service at least once while we're here.
They also set everything up for you so your meal is extra special.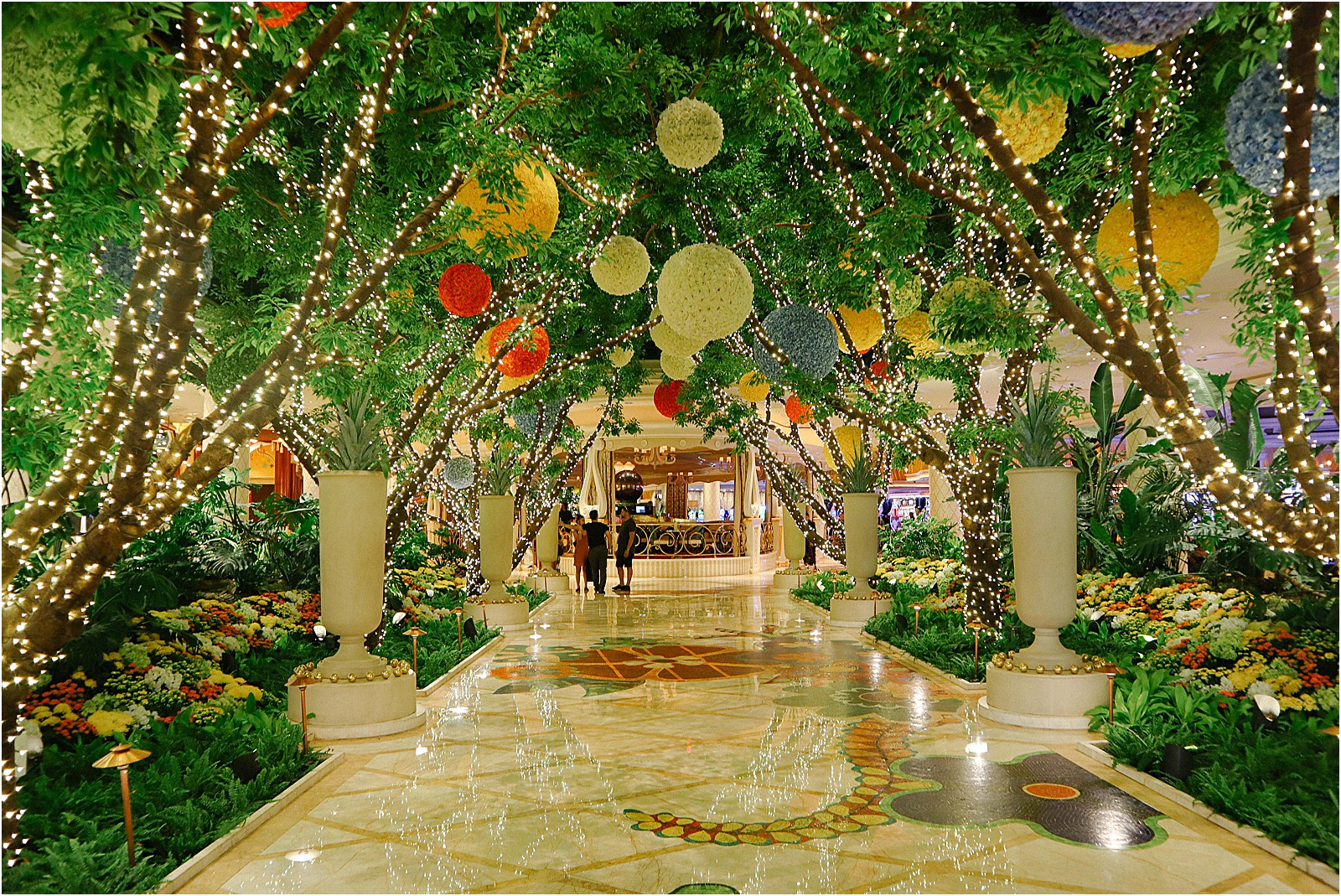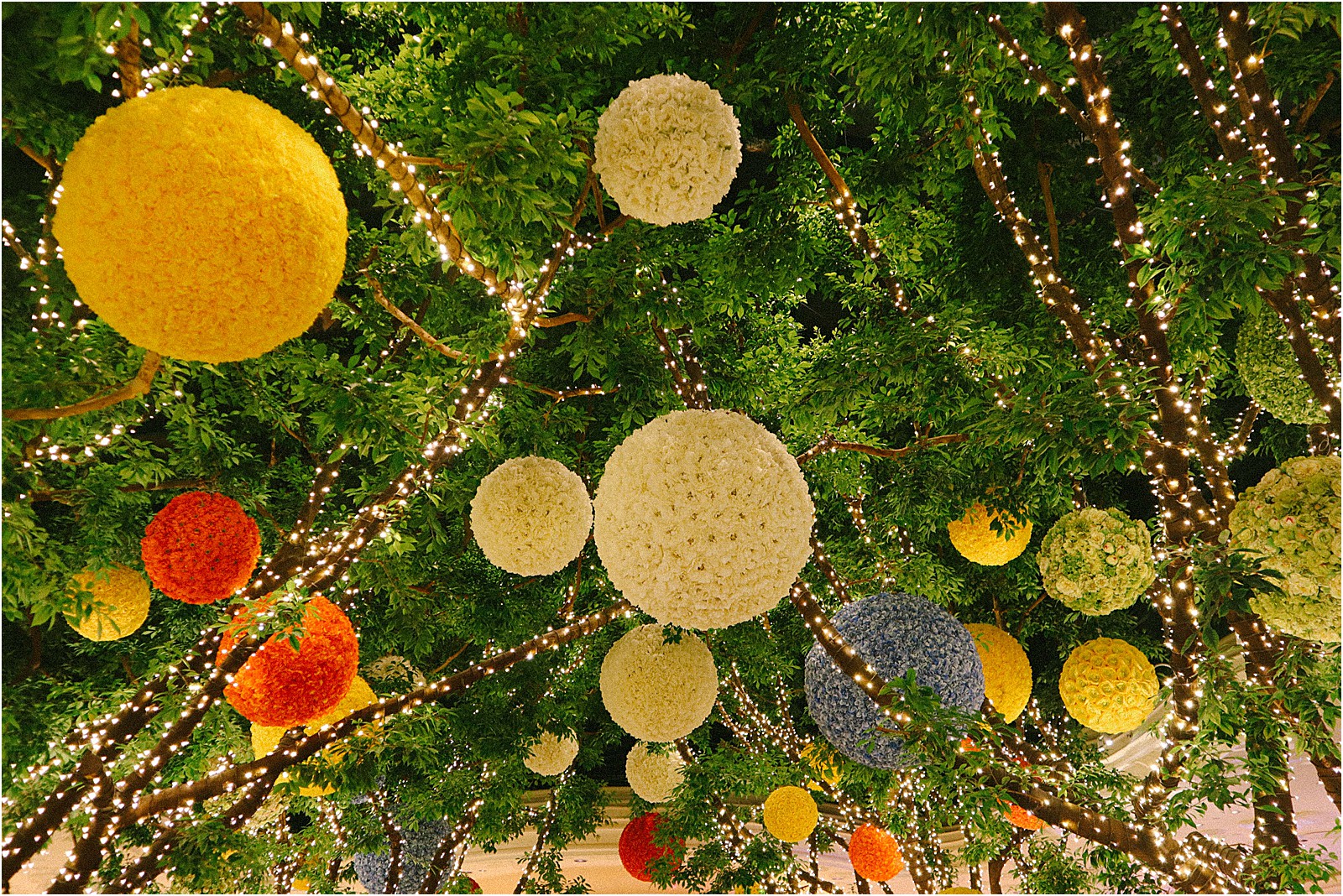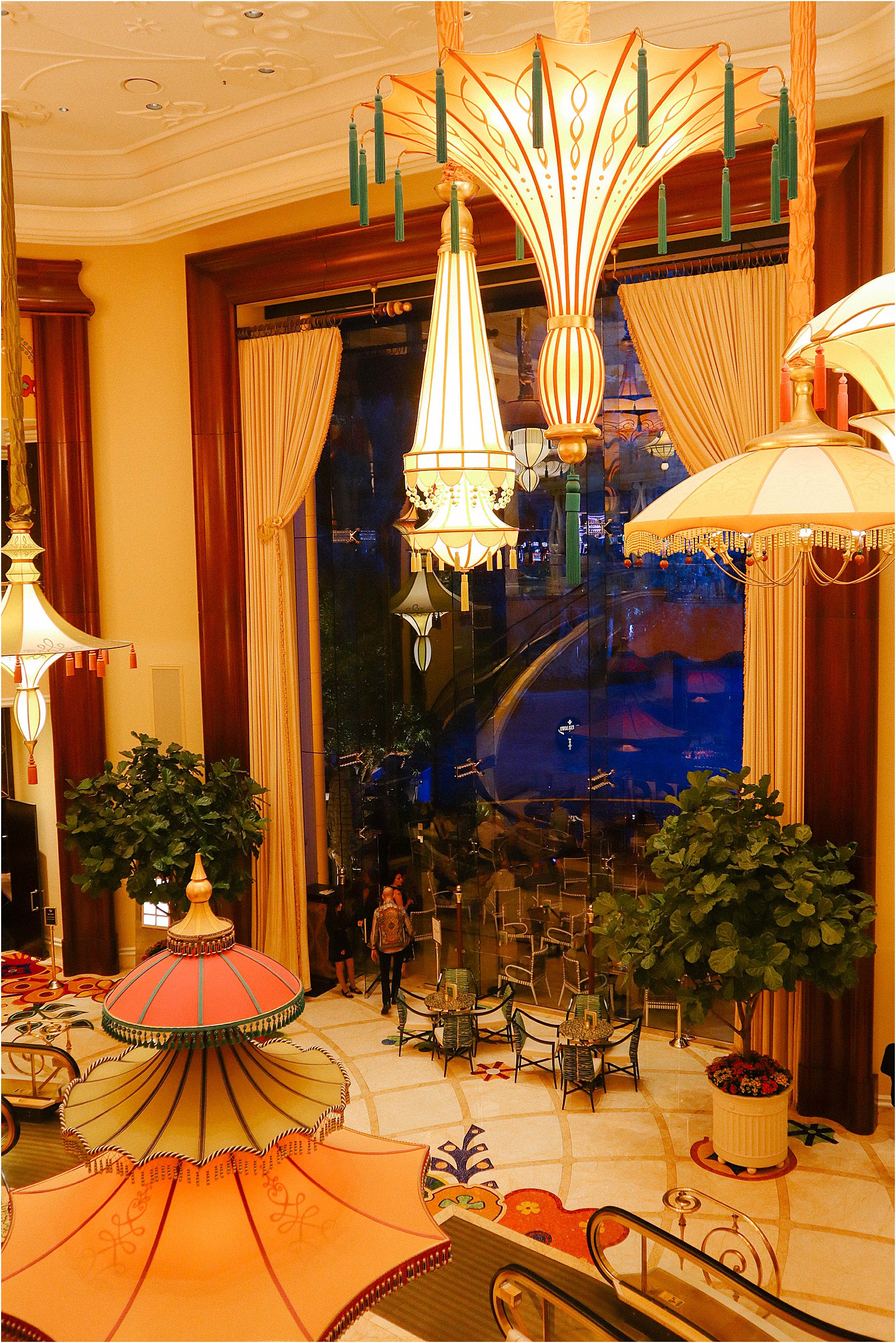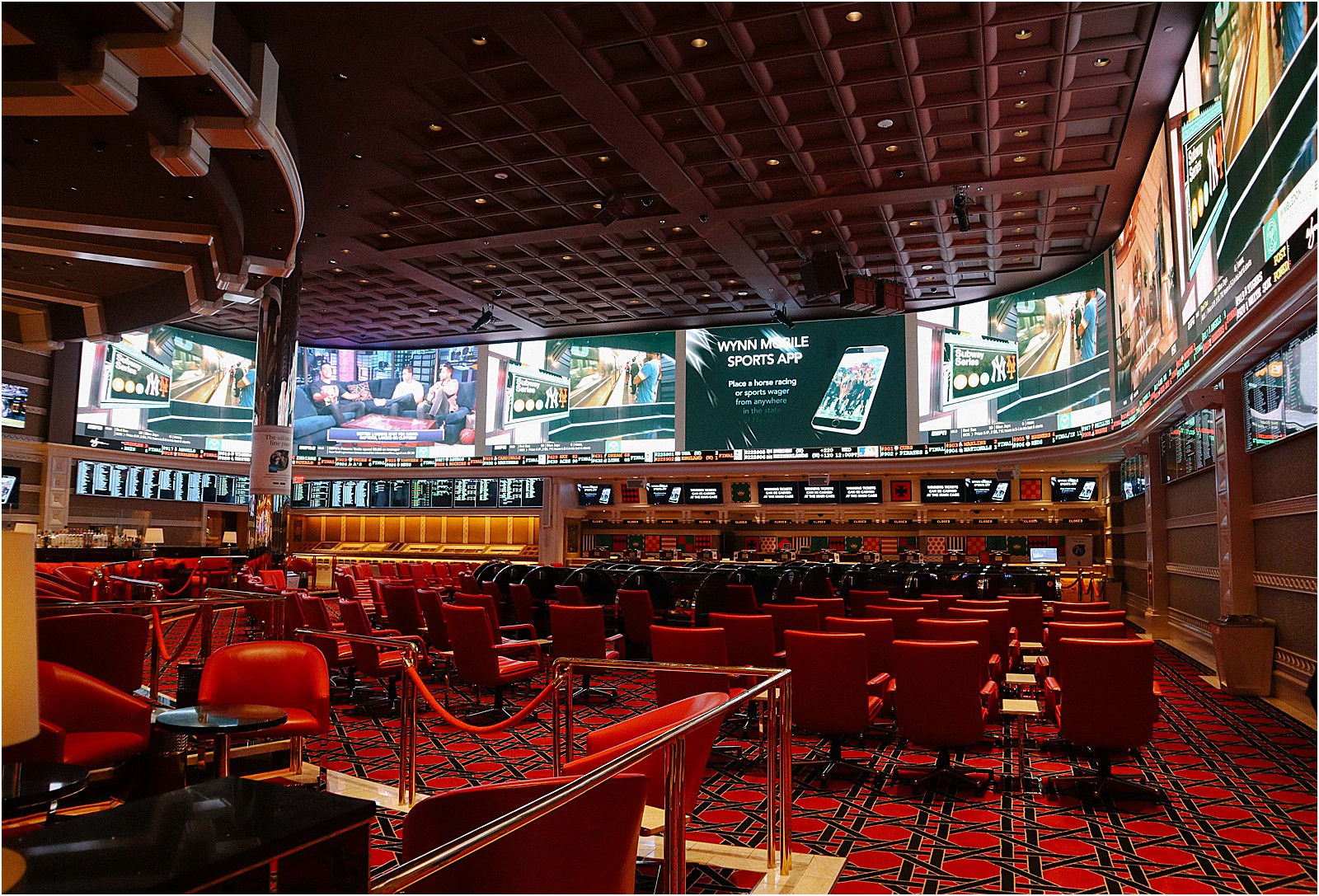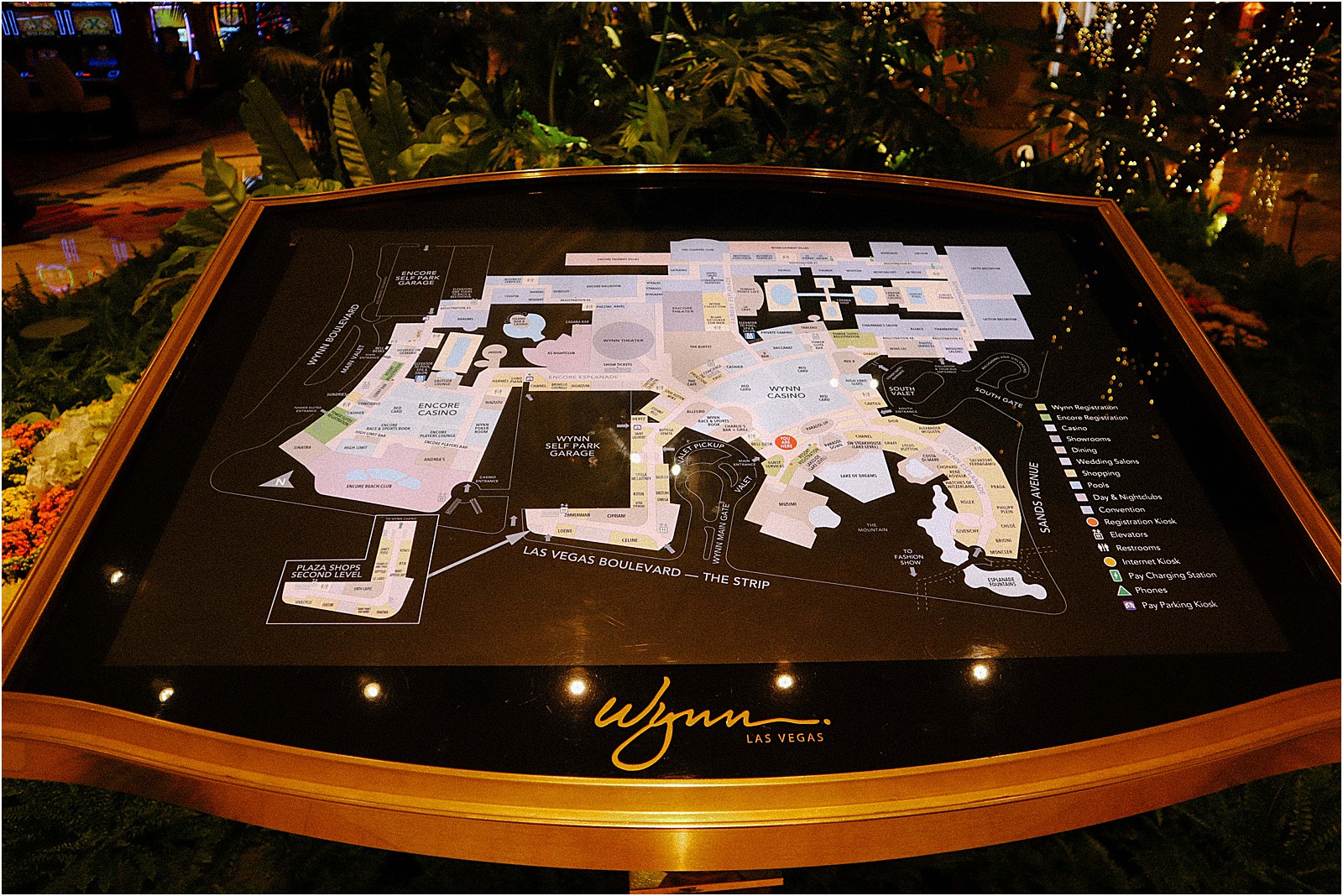 Overall, Wynn and Encore are great choices for family travel to Las Vegas if you're looking for the perfect blend of family-friendly with luxury. It's a five-star resort so not for the budget traveler, but it's a highly recommended destination for those who are looking to splurge on an ultimate luxury getaway in Las Vegas.
Wynn's summer rates are usually pretty good, and you can get a standard room for about $250-$350 a night depending on availability.
We've been to many different hotels in Las Vegas such as Cosmopolitan, Bellagio, Aria, Planet Hollywood, Mandalay Bay, Luxor, Venetian, Palazzo, MGM, Excalibur, and Caesar's Palace, but the Wynn Las Vegas is the resort we return to over and over again.
What do you think about my luxury family travel tips to Las Vegas? Have you been to the Wynn or Encore?