Planning South Korea Travel for families, where to stay, facts about Korea, customs and etiquette, the areas of Seoul, how much Korea travel can cost
Estimated reading time: 13 minutes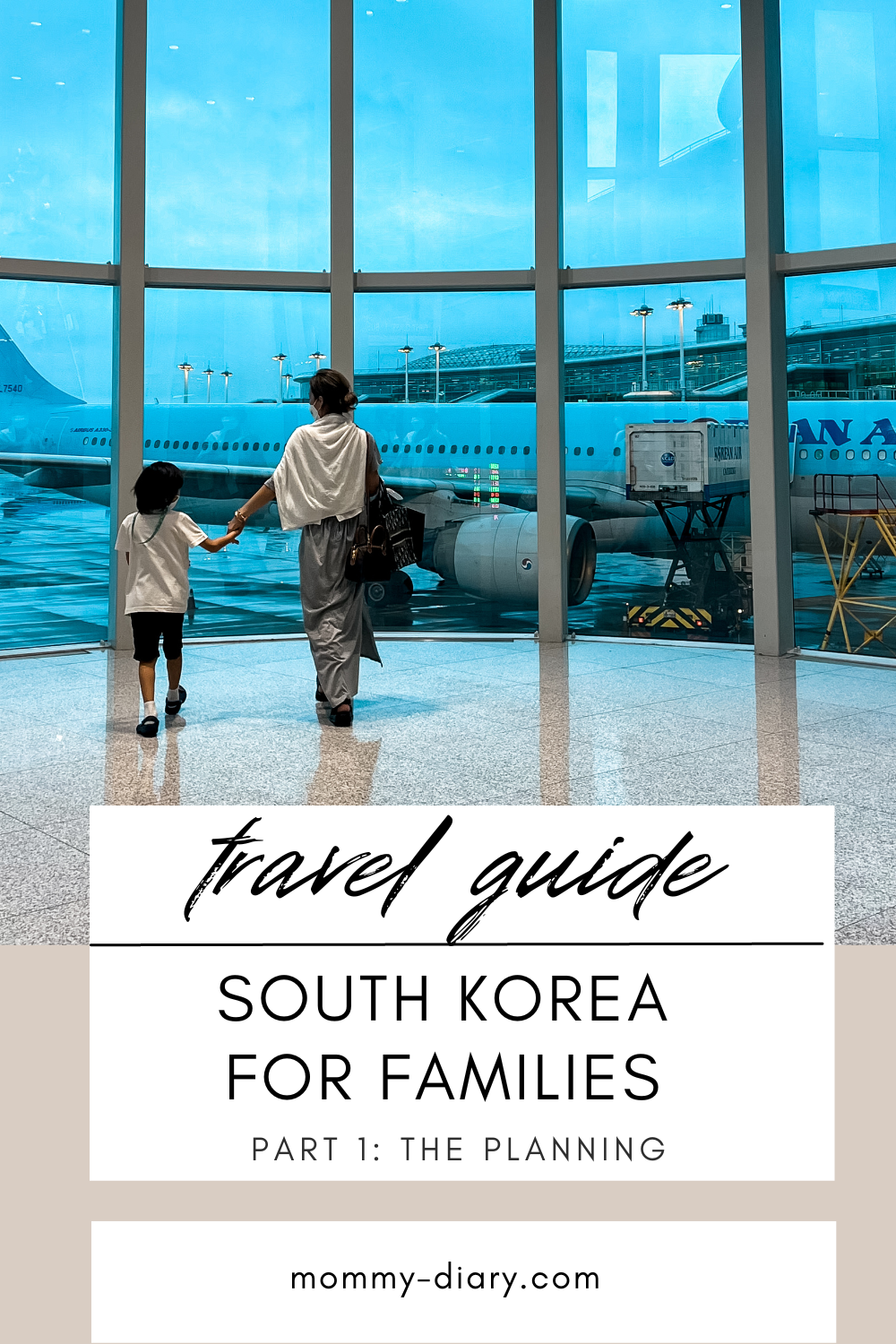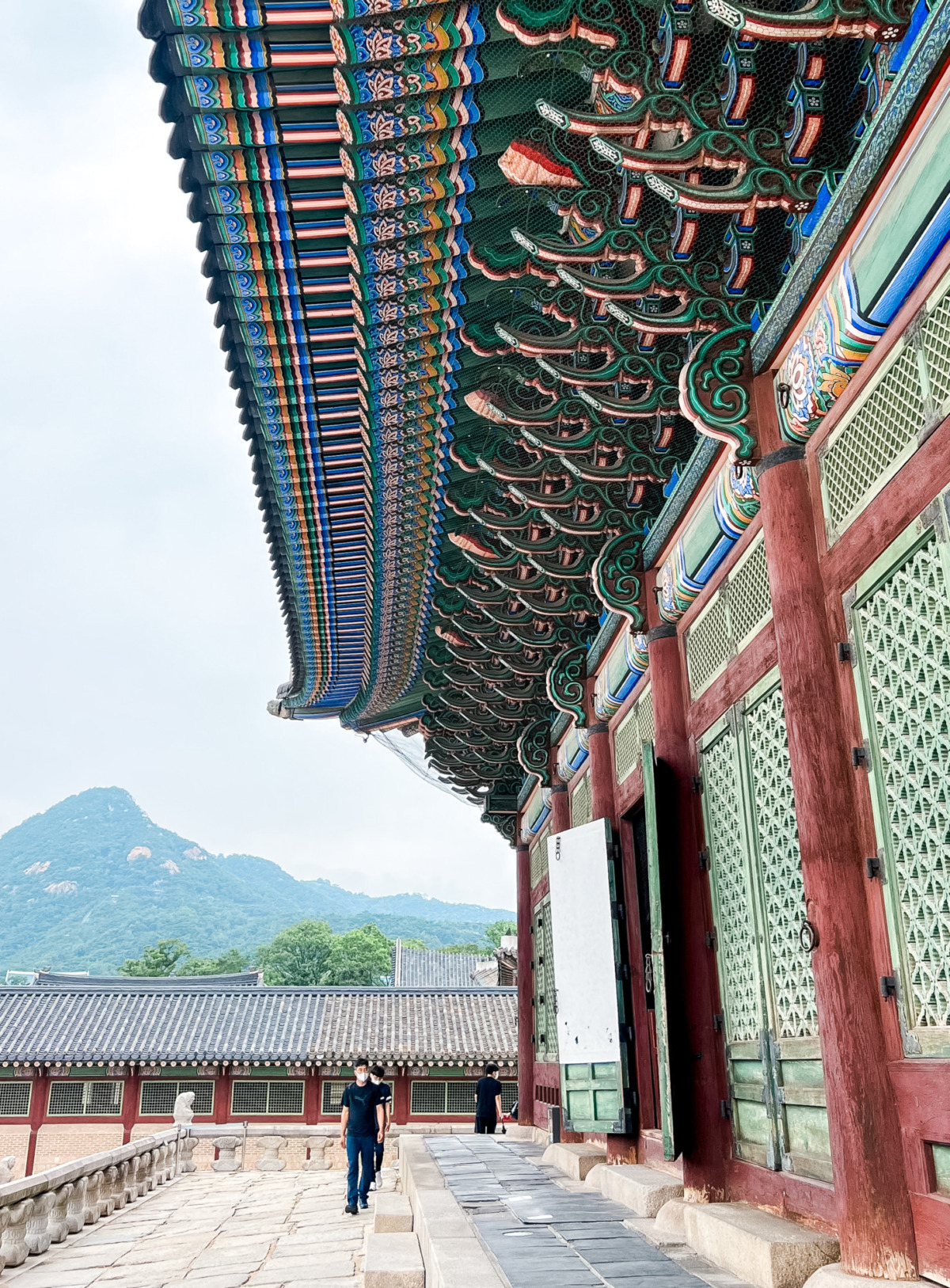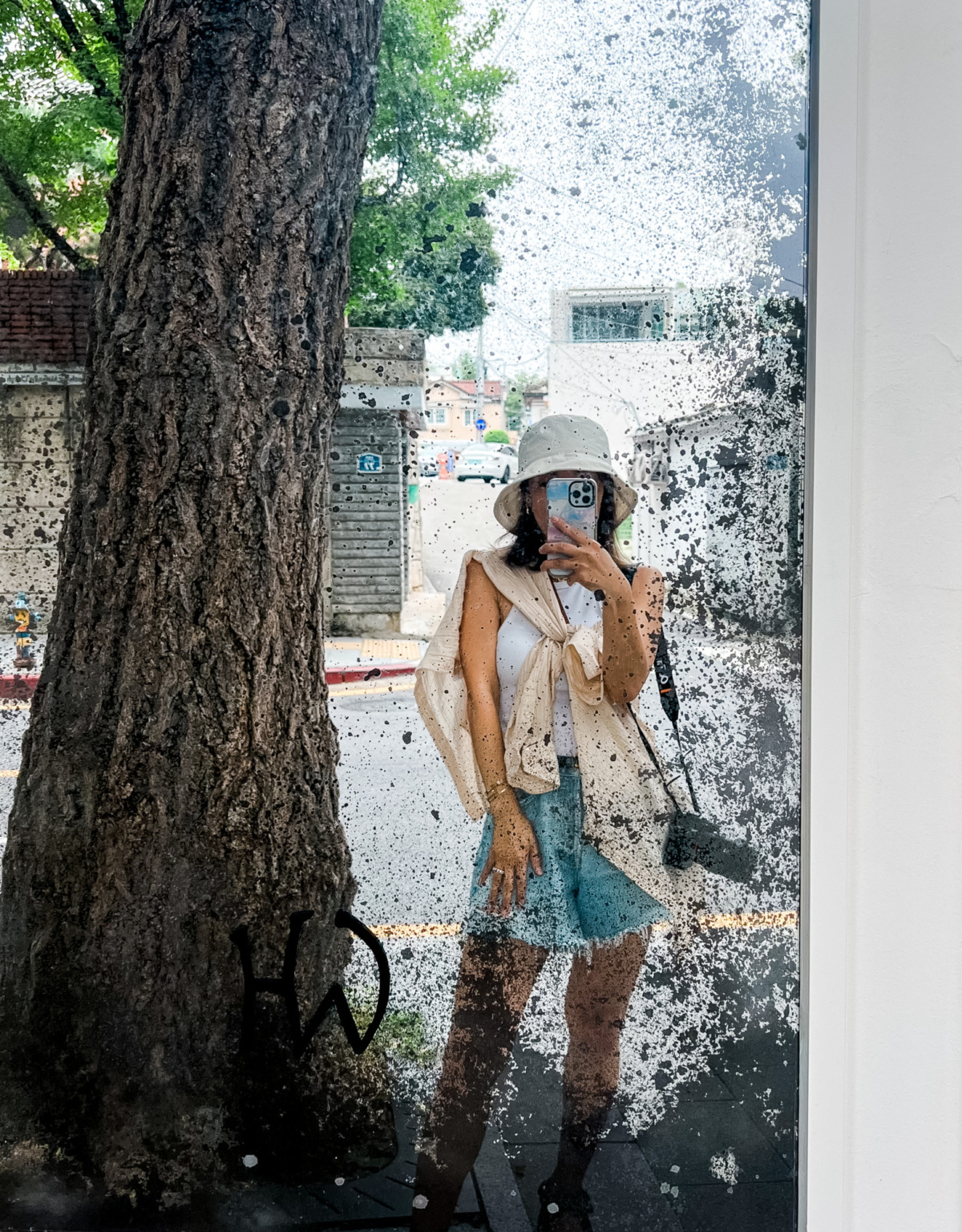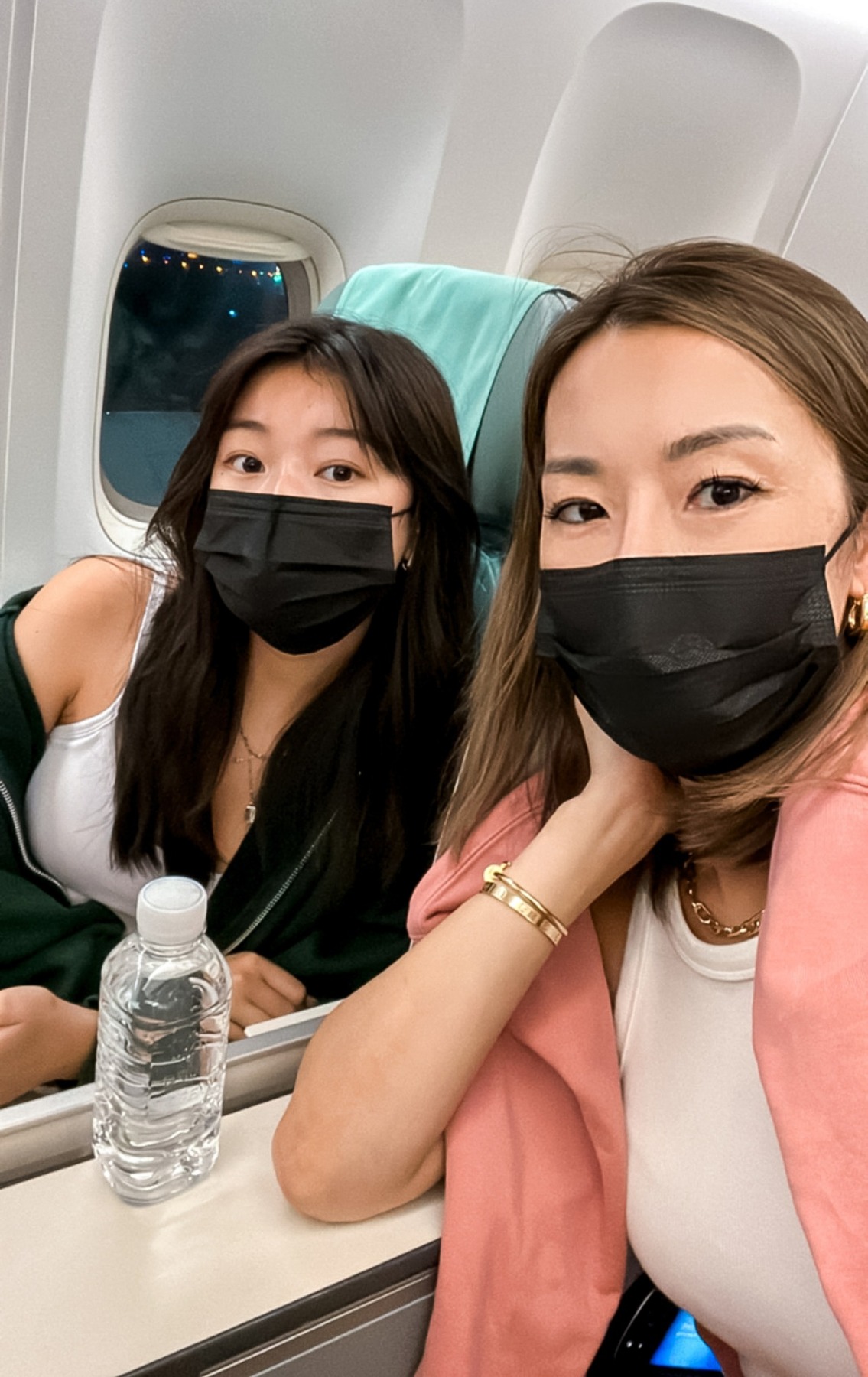 "The Korean Wave": K-beauty, K-drama, BTS and K-pop has exploded into the global mainstream space in recent years making South Korea one of the most popular destinations in Asia.
South Korea boasts a vibrant culture, rich history, delicious food, natural beauty, unique shopping, innovative technology and superb transportation infrastructure.
There's something for every kind of traveler. In this blog post, I'll share a comprehensive travel guide series that can guide you on your next trip to South Korea.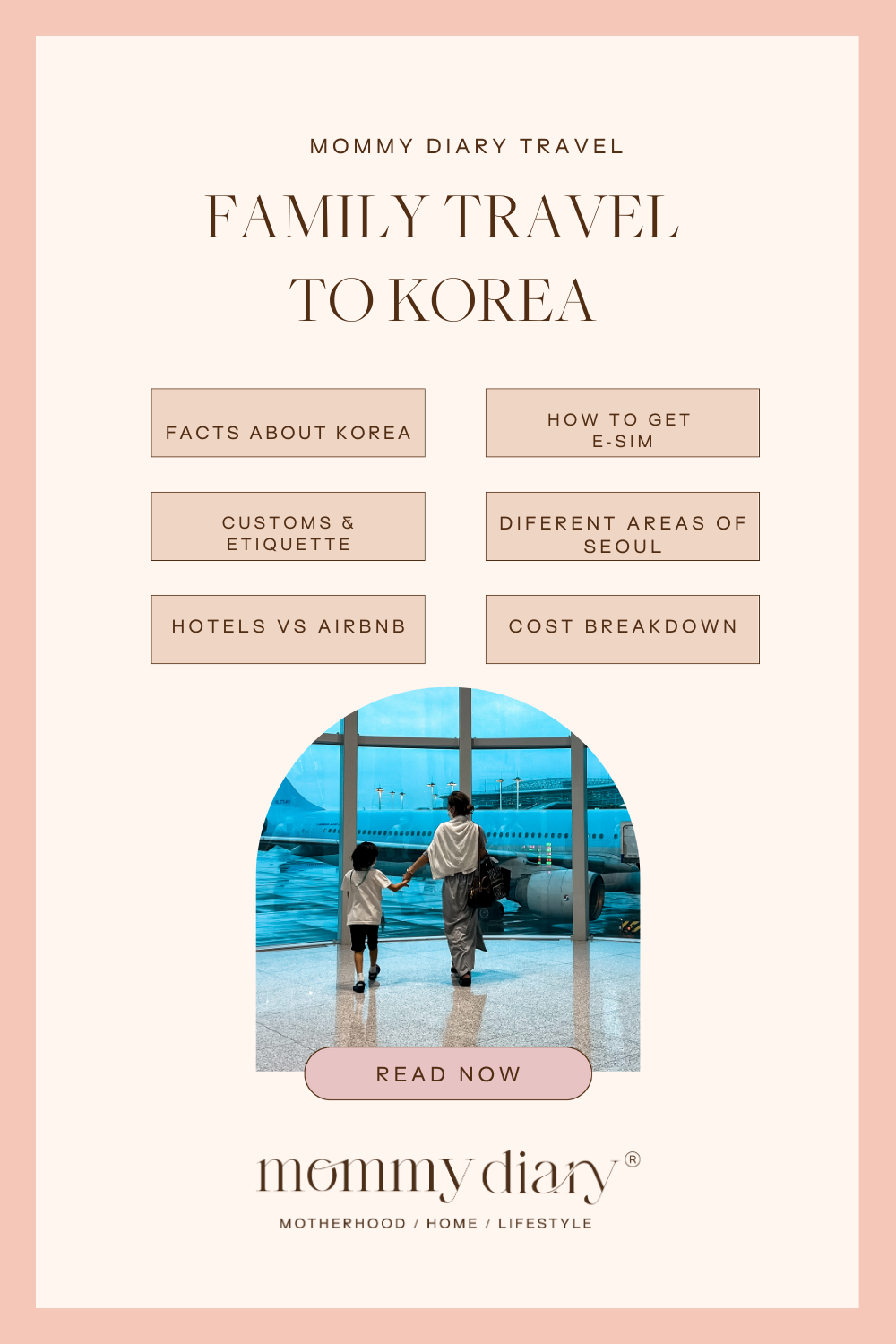 Best South Korea Travel Guide For Families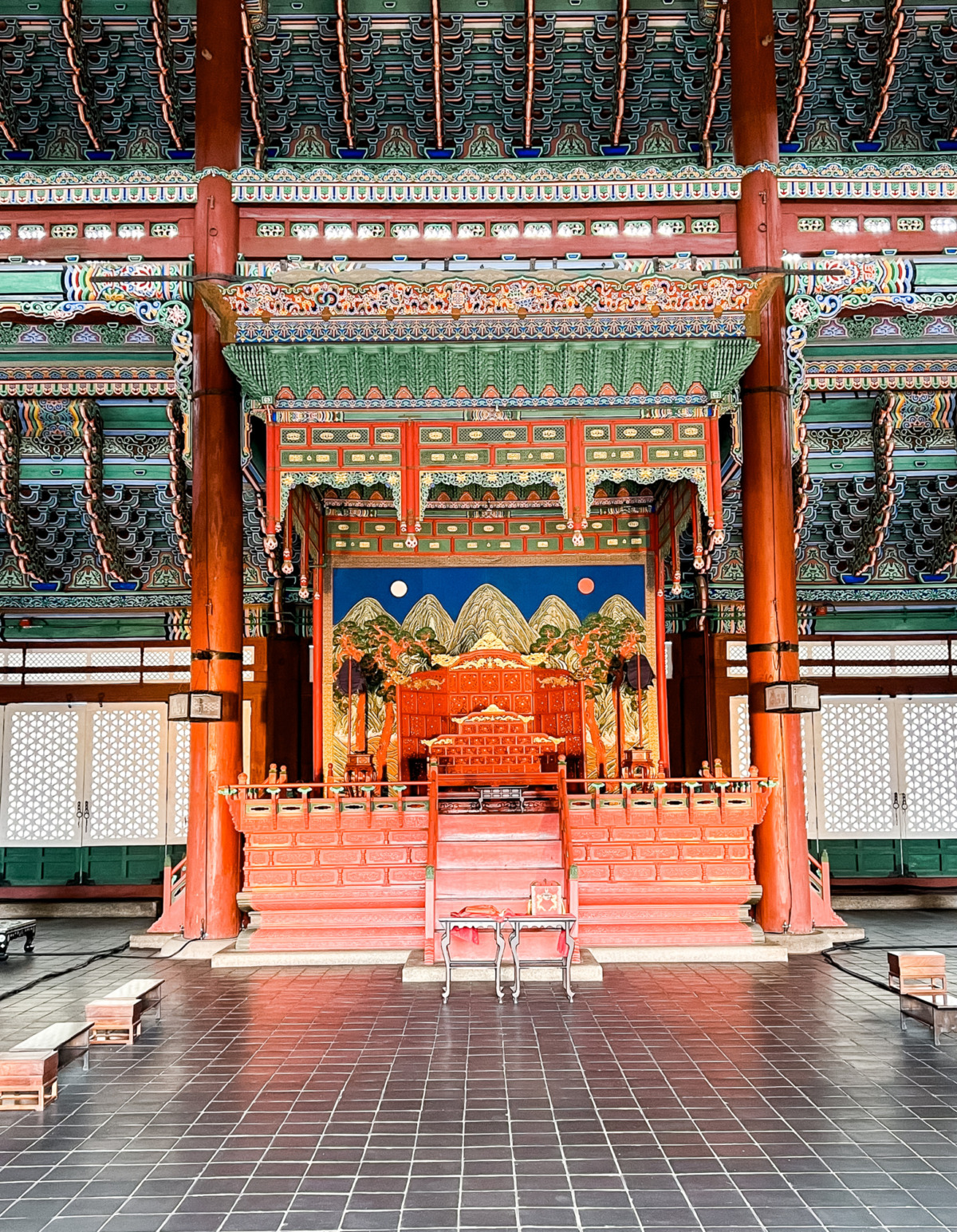 1. Facts about South Korea
Language:
The main language of Korea is Korean. There are also numerous dialects. You'll find Seoul Korean slightly different from Busan or even Jeju Korean. Seoul Korean is the standard and what most people use.
Currency:
South Korea's currency is won. Check here for the conversation calculculator. You can exchange to Korean won at US banks before you leave, at the Korean airport or foreign currency exchange shops located all over Seoul.
I exchanged mine at this Gangnam exchange shop and the rate was very good. I just needed to present my passport and no other fees were charged.
You can also find a lot in Myeong Dong. You can look up "foreign currency exchange" on Naver map (Korea's google) or Kakao map. Google map doesn't work well in Korea.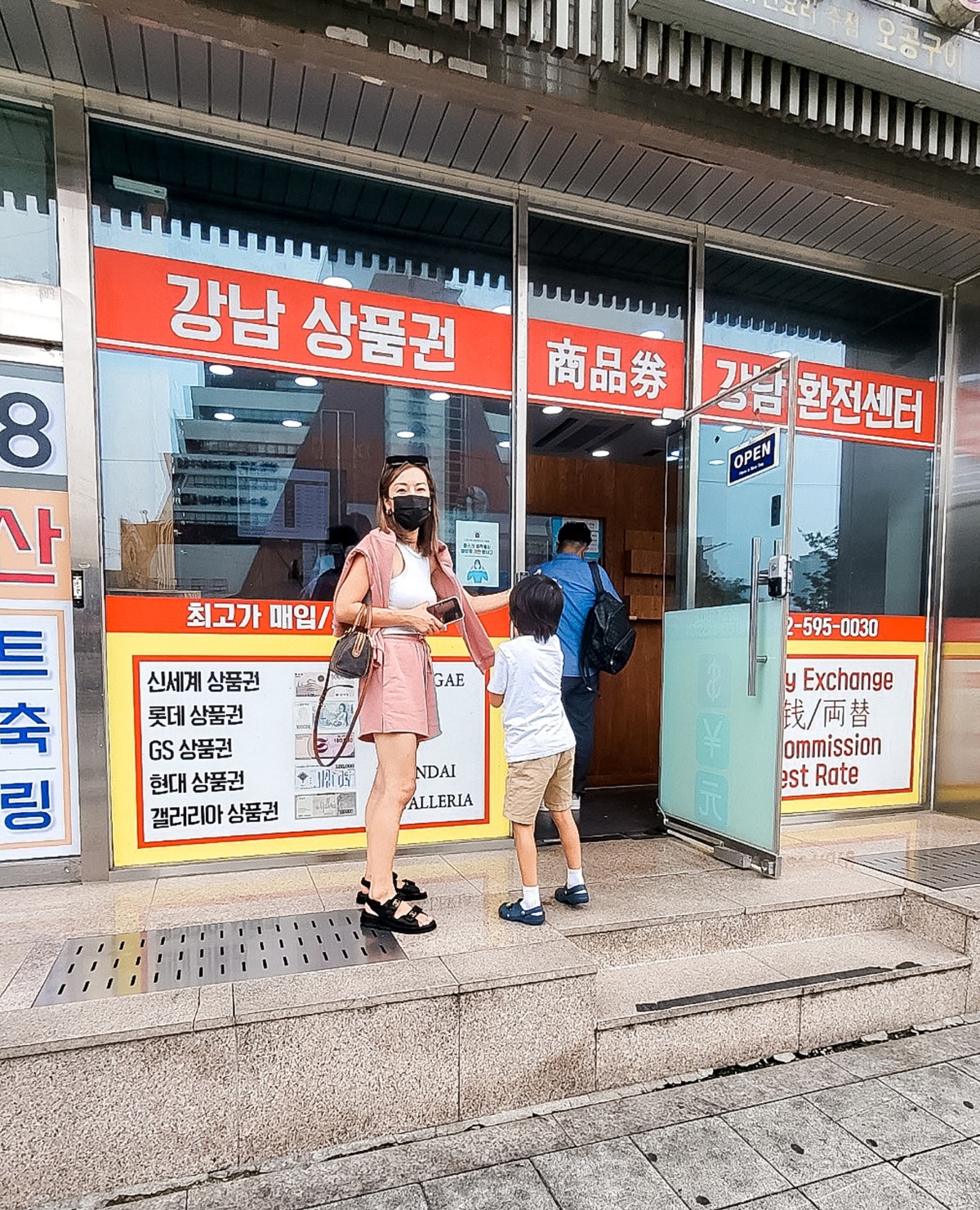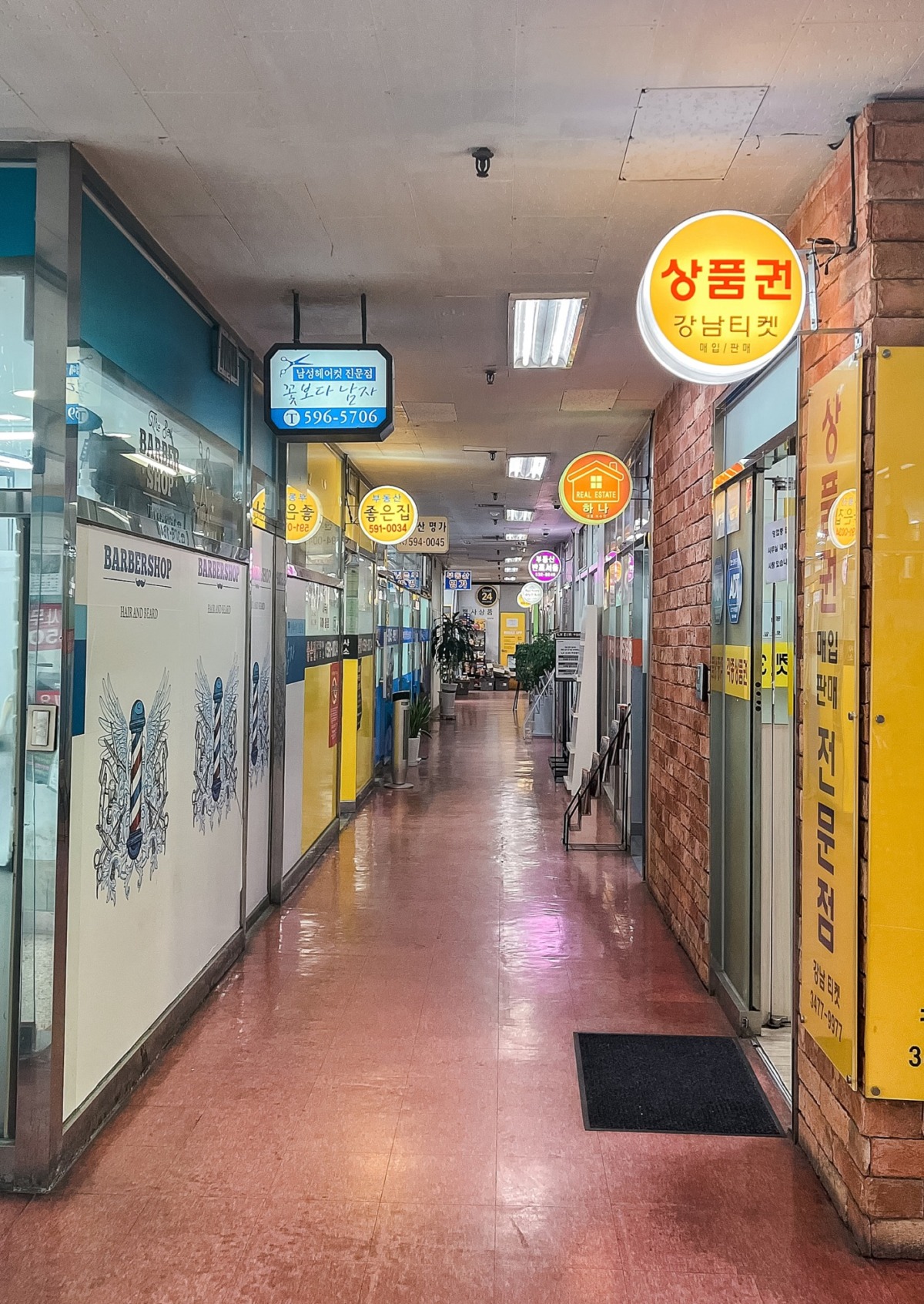 Internet Connectivity:
South Korea is a technologically advanced country. You can connect to the fastest internet virtually anywhere, even underground subways. You'll even find buses with free wifi.
Time difference:
South Korea is about 17 hours ahead of California and 14 hours away from the East Coast.
International Phone:
LG E-SIM On my last trip, I used LG's e-Sim service which was convenient, affordable and easy to use. You can choose from between data, data + voice and portable wifi. I purchased data + voice and ended up purchasing additional minutes while I was there. You get a notification via text if you're running out of your purchased data minutes.
Adding esim on your phone is quick and easy.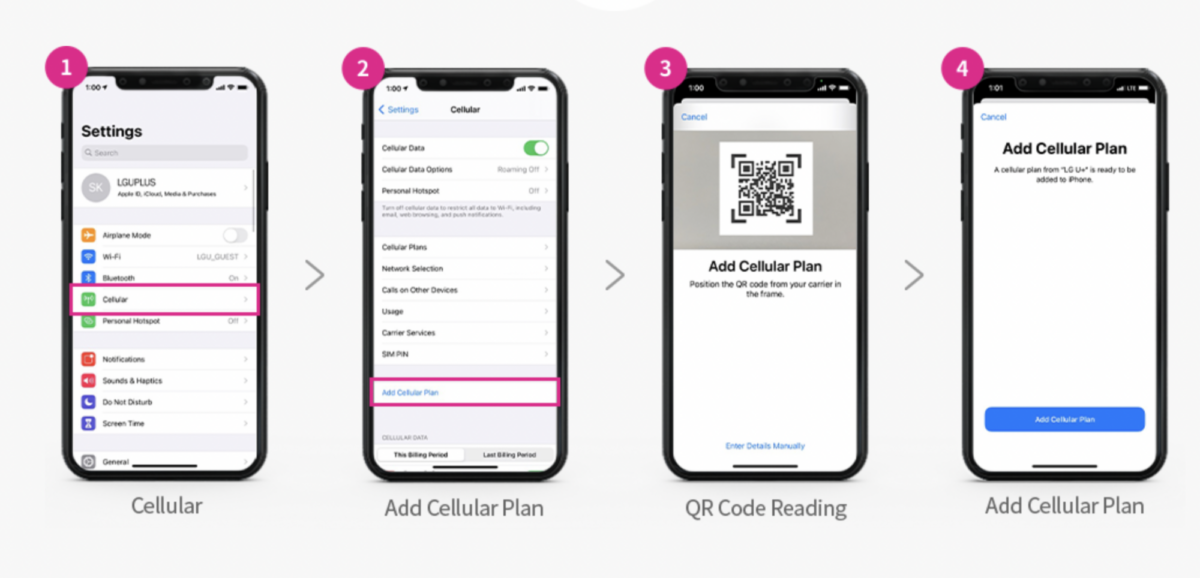 I also put my US phone number on international roaming just in case.
For iphone users, you go to settings, "Add esim" and follow the instructions on the website. I liked that I was assigned a Korean phone number while I was there which was useful when making restaurant reservations and skincare/hair appointments.
You can purchase it anytime, add the e-sim and activate it once you arrive in Korea. I turned it on as soon as I landed at Incheon Airport and it automatically detected the LG signal. You can toggle back and forth between your assigned Korean number and your US number.
Korean customs and etiquette
Korea is a modern and technologically advanced city. It's family-friendly but also very fast-paced. People tend to mind their own business on the streets and in subways, but as a Korean, I also know that Korean culture is sentimental and warm with strong family values and respect for others.
Some things to take note:
Tipping is not standard at restaurants. You can choose to tip at salons or other service industries. My daughter got an amazing cut and perm for about $80 US dollars so I tipped about $10 and the stylist was very happy.
Be respectful to others. Koreans tend to be more reserved and not as loud. I've been to a few restaurants and bars where Americans were being incredibly loud which felt kind of rude.
Read the room (noonchi– a Korean concept of reading the room and the subtle ability to listen and gauge others' moods) and act accordingly.
Formal greeting is a gentle bow- many Koreans use this method for elder family members. I still bow to all my older relatives in Korea.
Casual greeting can be a smile, a handshake, a kind nod while saying ahn-young-ha-sae-yo.
Unlike English, Korean has formal speech and informal speech. Formal speech is used to strangers and elders. When in doubt, always use formal speech.
Carseats are widely used but may be difficult to use in taxis and buses. When using public transportation, it may be hard to use a carseat. I personally don't have experience using a carseat with babies in South Korea.
Strollers are widely used at indoor spaces and malls, but it might be hard to find elevators and smooth pathways at many public places. Seoul is generally well taken care of with paved roads but there might be areas that are hard to navigate with strollers especially when visiting countryside. I would recommend small umbrella strollers, nothing too heavy and big especially if you'll be using public transportation.
2. Where to stay in South Korea: lodging options
This is probably the most popular but difficult question to answer. My answer? It depends on what you want to do.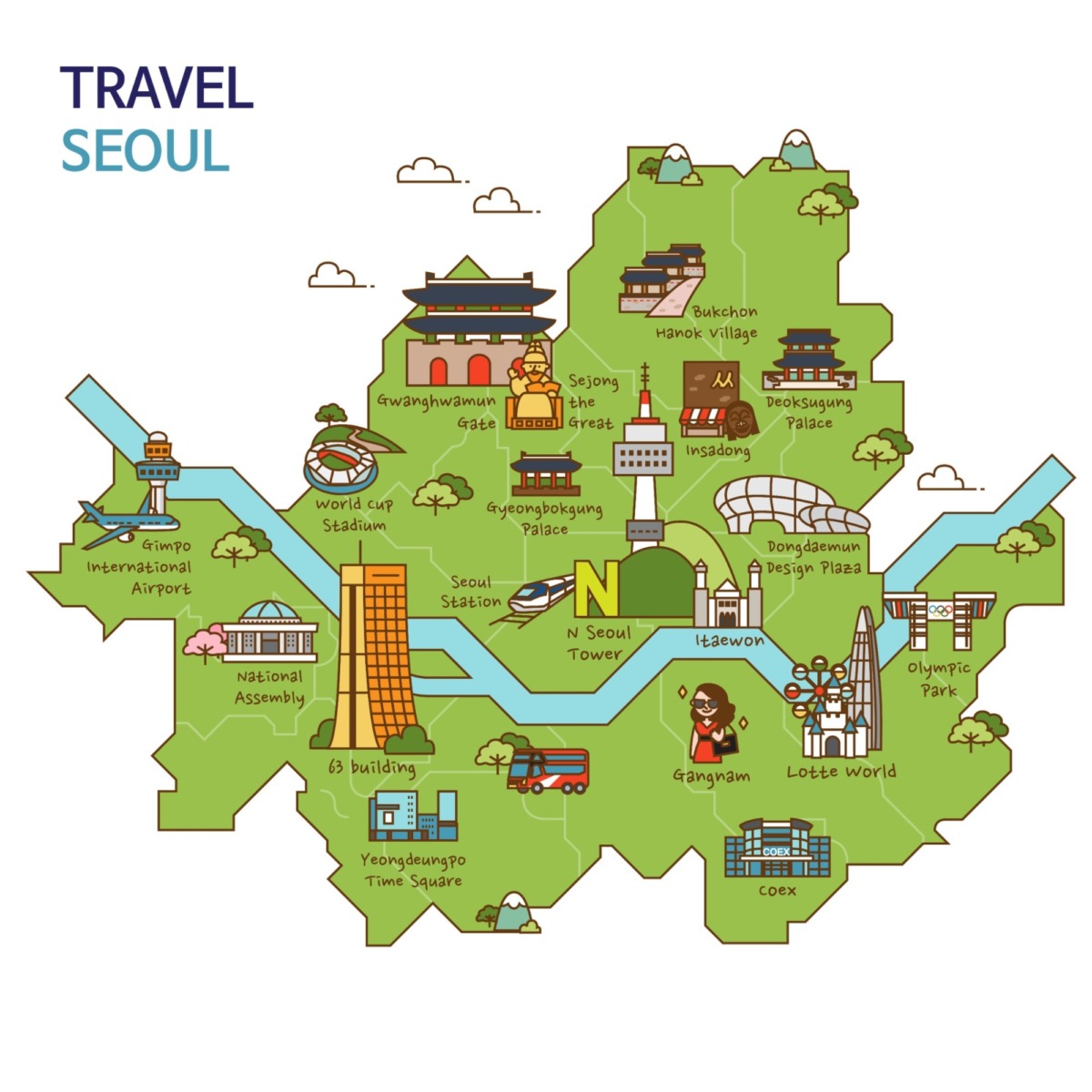 On choosing which area to stay in Seoul Korea
My biggest tip is to make an itinerary and figure out where you want to visit first. Do some Google research, mark the areas you want to visit on a map. Then find lodging around those areas.
I personally like staying at Gangnam because this is where I meet my family and friends but gangbuk has a lot of touristy areas too. It can be cheaper to stay outside of gangnam in areas close to myeongdong, hongdae and jongro.
Seoul is not very big but can get very congested especially during rush hour so it can take 30 minute to 1 hour to get to point A from point B especially by taxi and bus. This is why subways are a popular transportation in South Korea.
The layout of Seoul
There are 25 wards, called "gu" and each "gu" has a downtown. All the different areas or "gu"s of South Korea boasts a different vibe and atmosphere for different age groups and interests.
Where you want to visit depends on your interests and age group. If you are a teenager or in early 20's, you'll like Hongdae or Yeonnam near Hongdae station.
If you are working 30's and 40's, you may like Gangnam, Jonggak or Euljiro. Ikseon-dong, Samcheong–dong(right by Kyung Bok Palace) and Hyoja-dong(Seochon) are particularly traditional and unique areas.
I personally love Chungdam with classier restaurants and bars. This area is similar to Beverly Hills with higher end designer shopping and luxurious venues. Apgu used to be the hottest spot in the 90's, now feels a little dated, but I still visit for nostalgia and hair shops.
I also like Garosugil in Shinsa-dong, which is filled with cute boutique shops and instagram worthy coffee shops. Sungsoodong is another popular destination for cute cafes and restaurants.
Myeong-dong and Itaewon are fun for tourists and you'll find most English speaking people here.
Gangnam is the center of Seoul, with global companies headquarters located there. Teheran-ro (where we stayed last time) is like the wallstreet of Korea.
Jamsil, Coex and Lotte are fun for families.
Jongro and Gwanghwamoon are the old center of Seoul with historical places, narrow allies, and old palaces. Insadong is lined with traditional coffee shops and historic stores.
My father's family used to live in Jongro and I remember its hanoks and old narrow allyways. Jongro is a good place to see the historical side of Seoul.
Where you should stay: hotel, airbnb or residences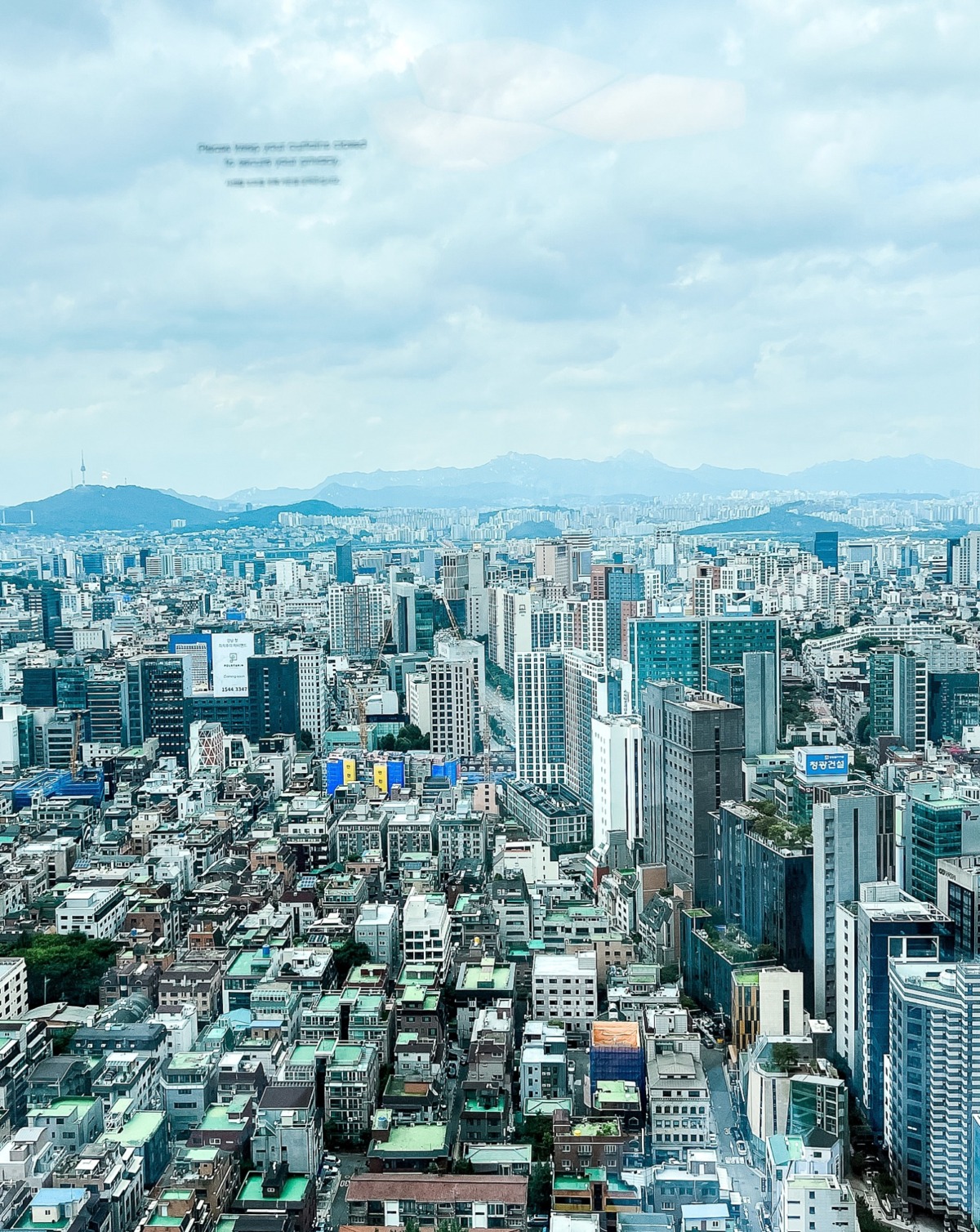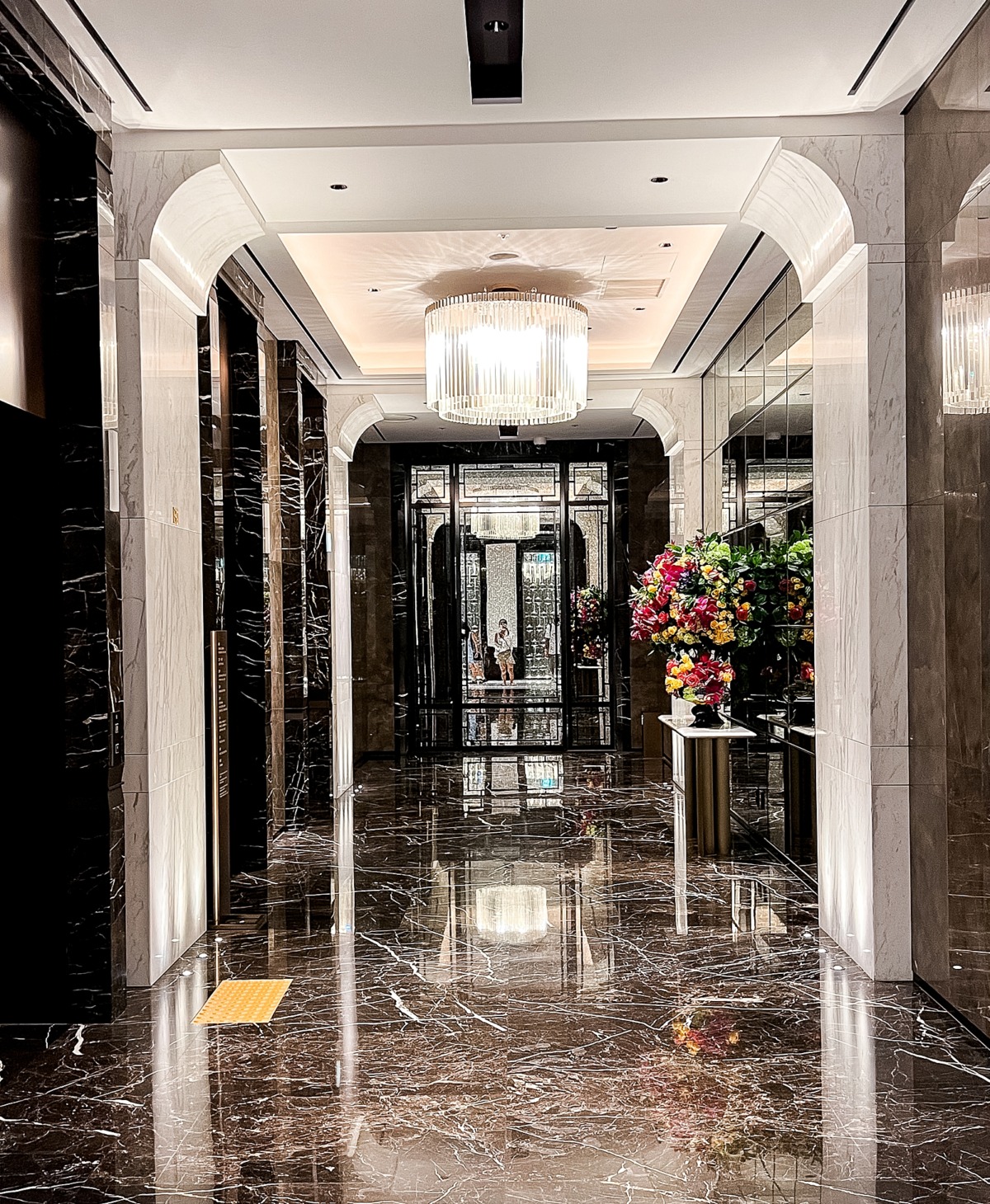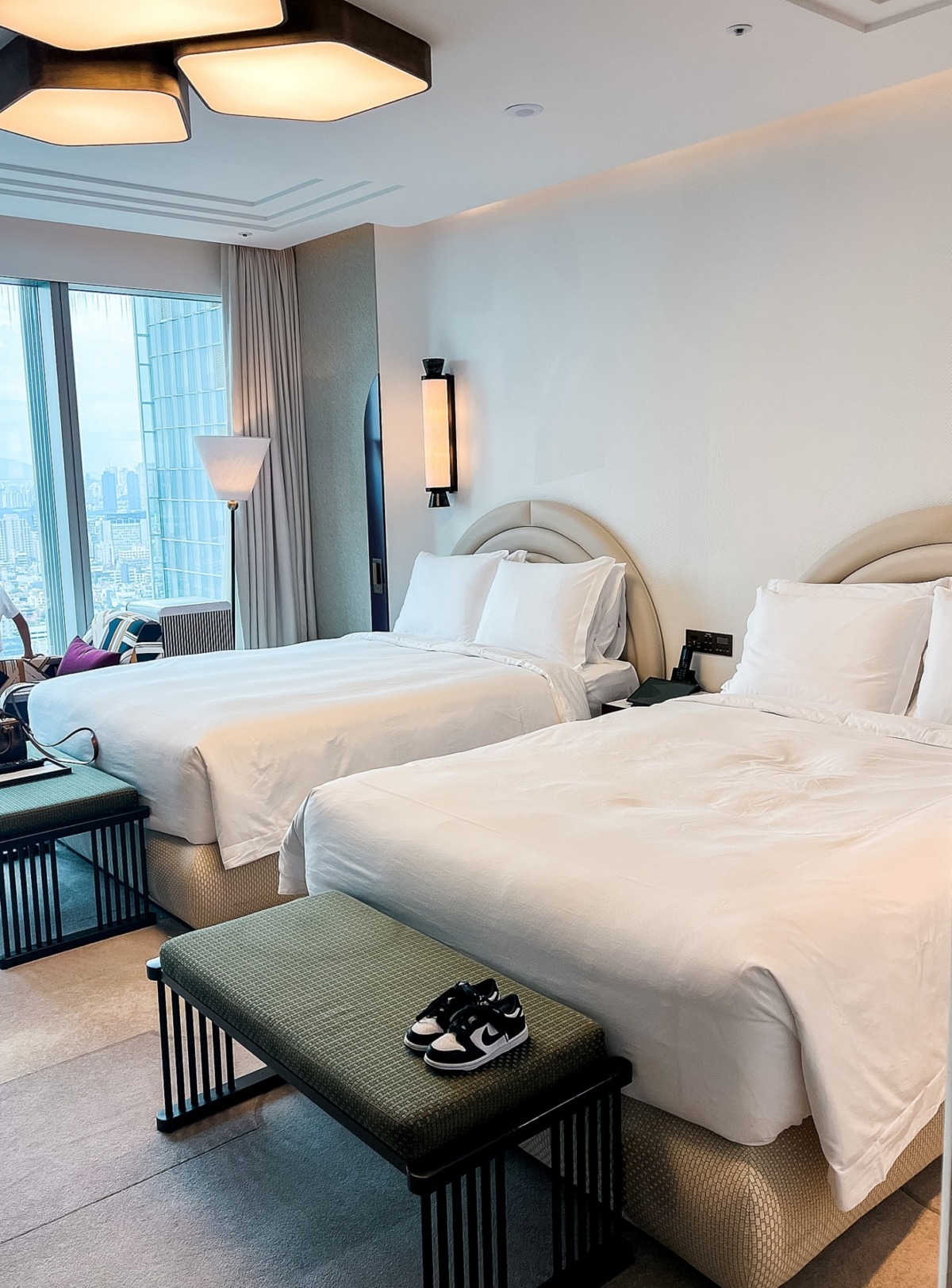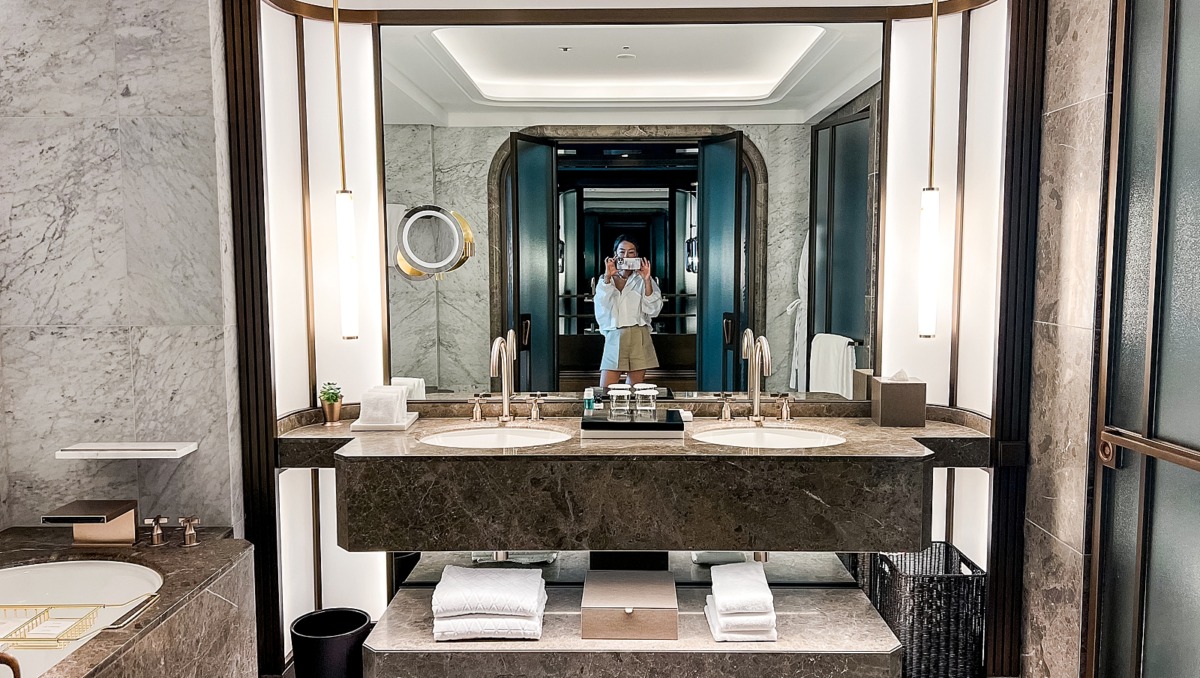 1) Staying at a hotel in Seoul
Pros of hotels:
It's convenient
Better for smaller groups of under 4 people (Many rooms have a maximum occupancy of 3)
More tourist friendly: you will have an easier time getting directions and asking questions especially if you're a foreigner who doesn't speak Korean.
Hotels are usually located near tourist friendly areas
You know what to expect especially with big hotel chains like JW Marriot, Hilton, Lotte, etc.
You will get assistance with directions, calling cabs, where to eat, etc.
Room service
Comfortable beds
Cons of hotels:
Hotel rooms are smaller compared to the US so be sure to verify the size in square feet
The beds are smaller than the US so be sure to double check the size
Laundry service and food can be expensive for longer stays
Lack of the authentic Korean local experience (might not be important for many)
Korean hotels tend to be tall and have many floors rather than wide. During our stay at Josun Palace, there were times where we had to wait quite a bit for our elevators due to so many people being there.
2) Staying at an airbnb in Seoul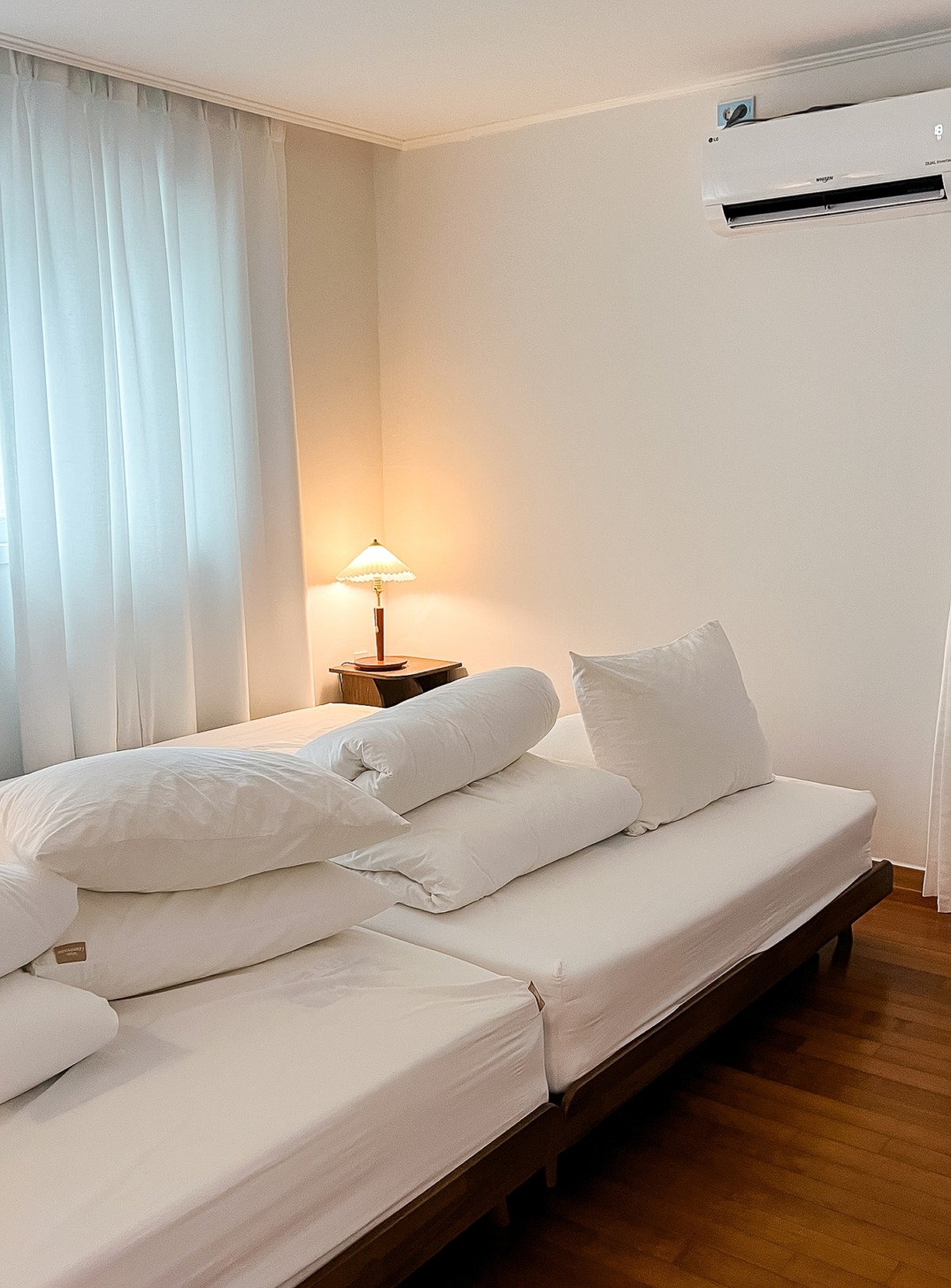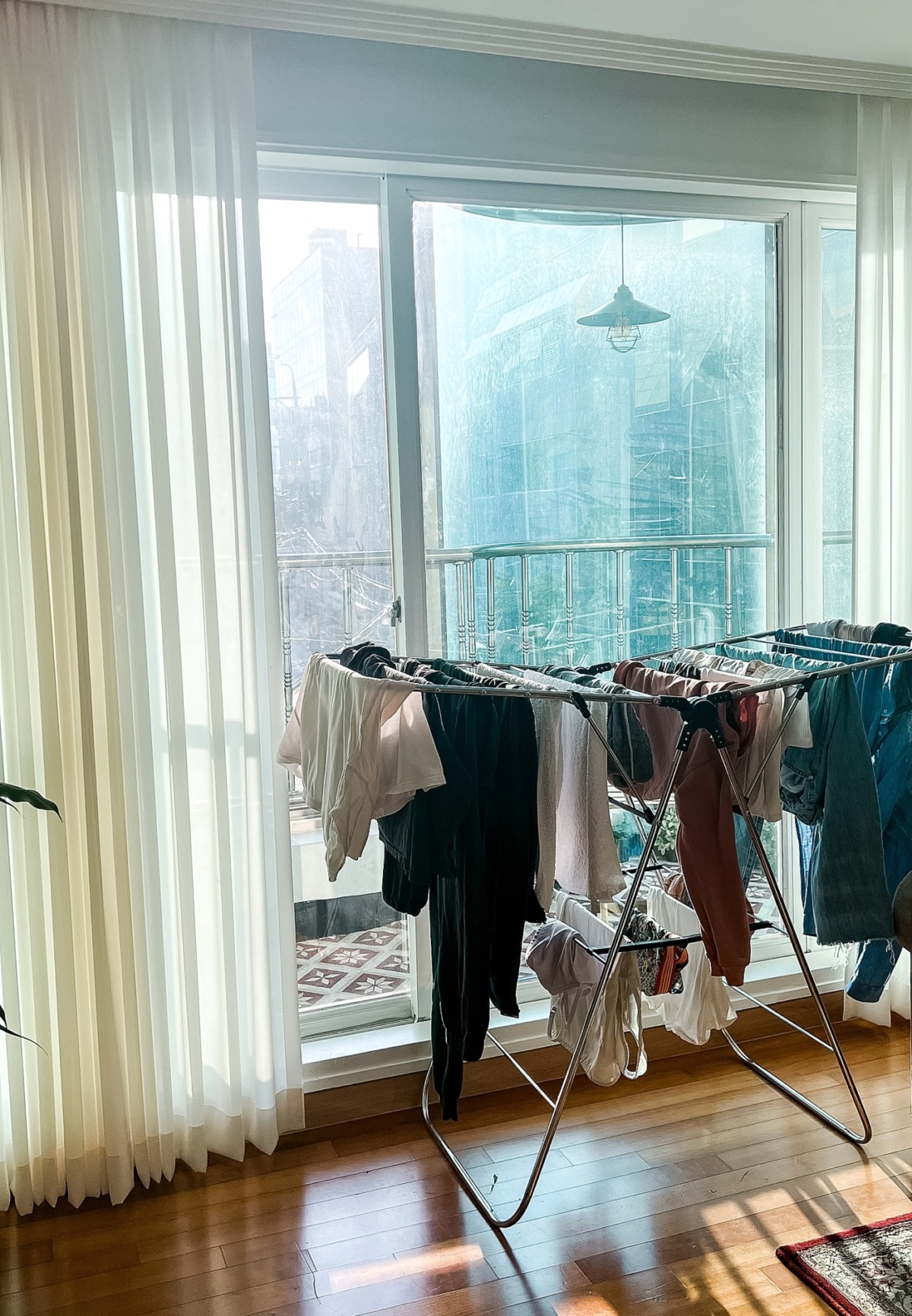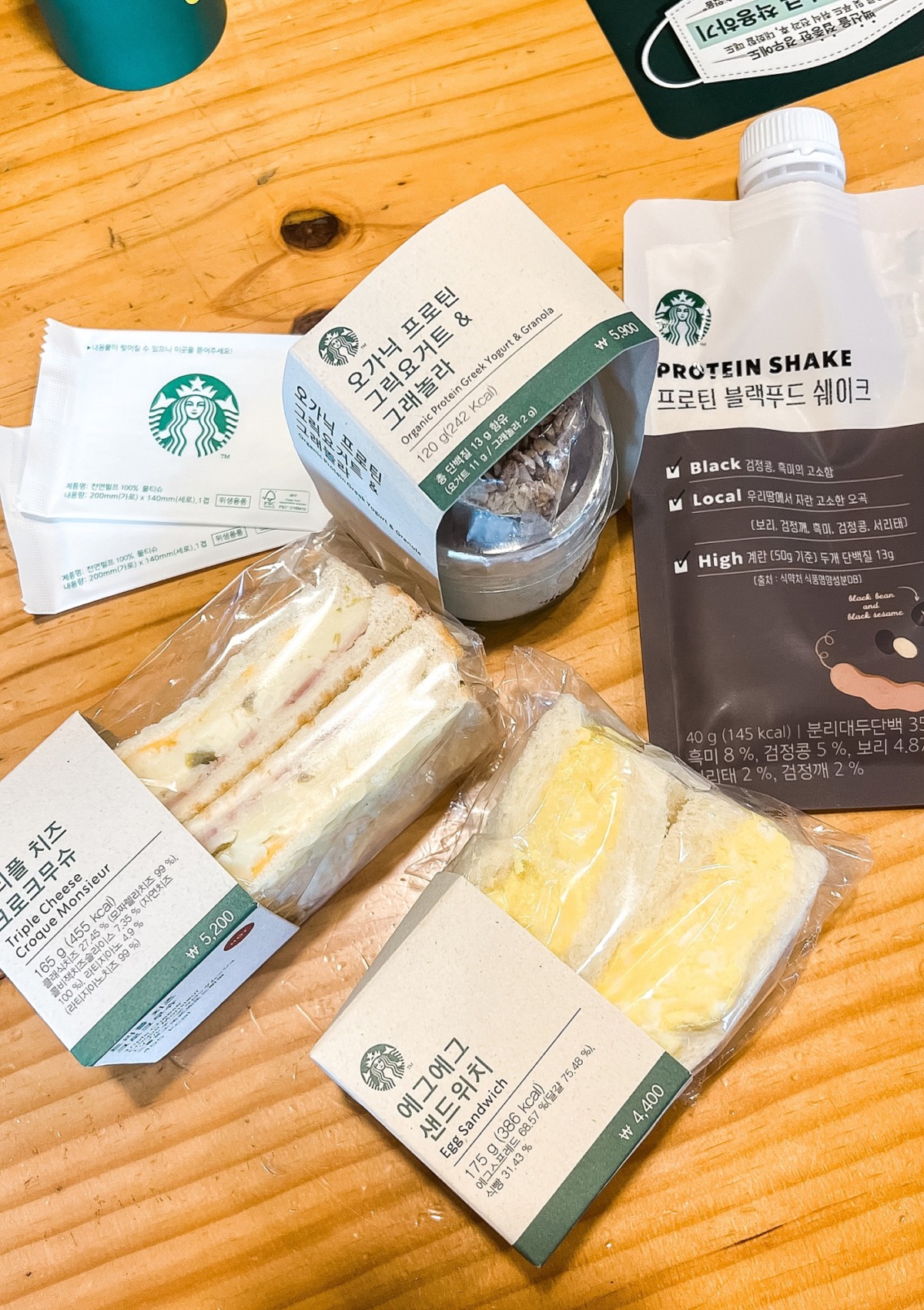 Pros of airbnbs:
You get a more authentic local experience
You can find larger spaces that includes a livingroom, kitchen, and multiple bedrooms
Most verified airbnb hosts are friendly and helpful
Better for traveling families
A kitchen and laundry room are often included
You can save money on food and laundry
You can order food for delivery which can be fun
No need to deal with elevators and multiple levels unless you're in a villa.
Cons of airbnbs:
Photos can be misleading so be sure to verify the size
You have to book the right area which can be hard to determine as first timers.
Many can be in older buildings and neighborhoods
Beds and bedding might not be as comfortable
No other amenities like fitness center, spa and pools
You are responsible for properly disposing trash and separating recyclables (this is very important in South Korea and there's a fine for not recycling and disposing food properly)
No cleaning service (some do come with cleaning service for an additional cost so check with your host)
You have to figure out directions and transportation yourself
You might be in a villa (multiple stairs) without an elevator which can make going up and down difficult with luggage. Be sure to check with your host beforehandl
3) Staying at Residences
Residences (레지던스) are full service hotels with larger suites that include a kitchen and laundry machine. It's a great choice for larger families or longer trips. I'm staying in one this summer, so I'll update this section after the trip.
The two popular residences in Seoul are
The Classic 500 Pentaz
3. South Korea Travel Cost: How much does it cost to travel to South Korea?
Round trip plane tickets: About $1000-1500 per person for economy round trip (Korean or Asiana Air), $3000-5000 for business class seats. Air Premia now offers economy for about $1000-1200 and premium economy for about $2000-2500.
Room/lodging: About $100-300 per night depending on your location and choice of lodging. Seoul is not a cheap city so I would be wary of any place that costs less than this especially when traveling with kids.
Food: Anywhere from $5-10 to hundreds depending on what you eat. You can find more affordable street food to more expensive high end restaurants anywhere in Seoul. (More on this later)
Shopping: Shopping can be really fun and cheap in South Korea. You can find really good deals on K-beauty products at any Olive Young and underground shopping centers like gotomall underground shopping.
Most clothing, shoes and accessories are 30-40% off retail at GoToMall and you can find some really good deals here!
You can read about my flight to South Korea, the different flight options and my Korean Air business class experience here.
What questions do you have for family travel to Seoul Korea? Please comment below!