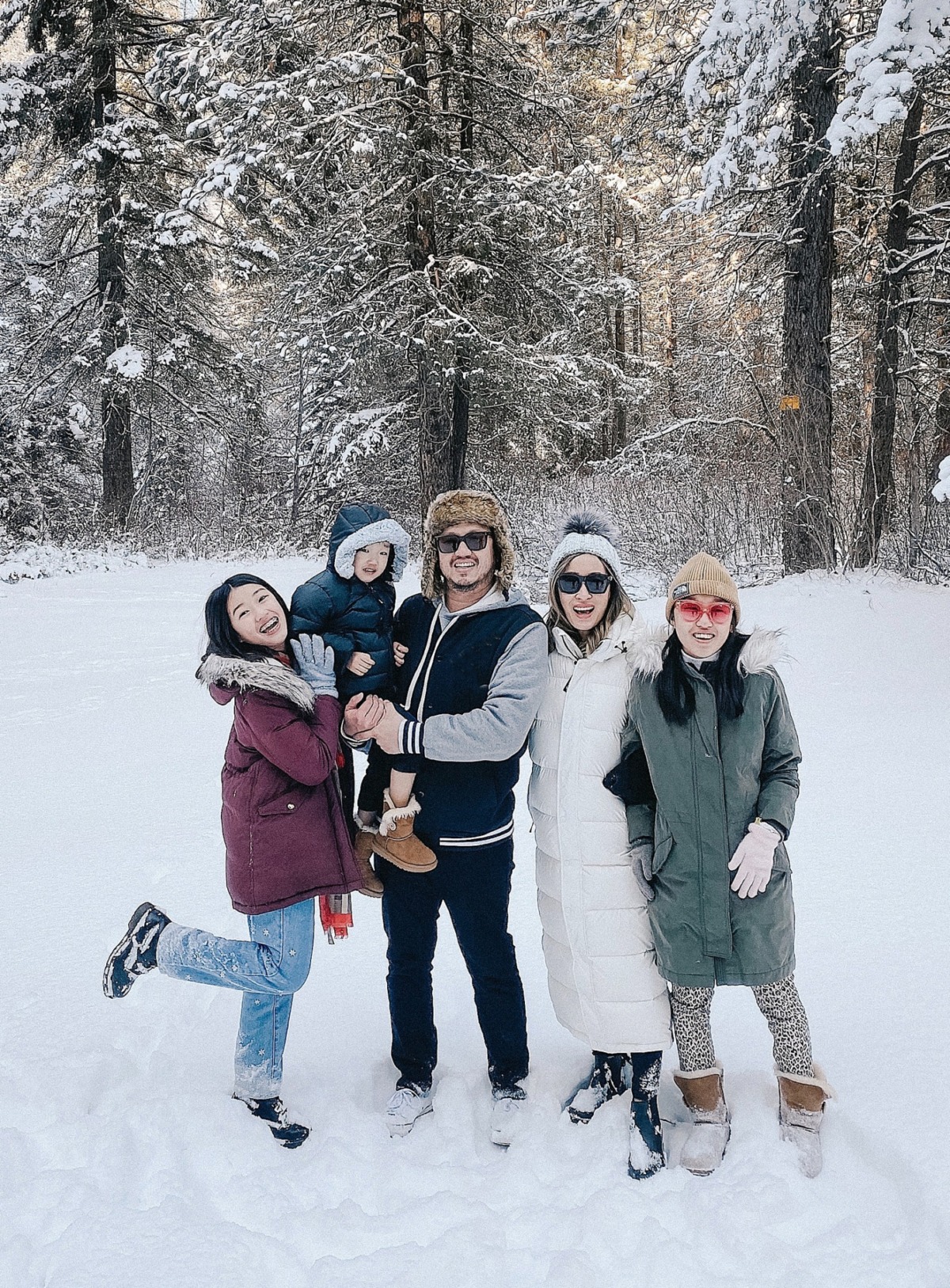 Fun Snow Day Activities
I love snow days, especially with my family. One of my favorite memories of snow with my family is when we took a trip to visit my parents in Snoqualmie Pass, Washington. I remember the vast whiteness of fields of untouched snow and just how humbling it was. It was a truly memorable experience.
Being from California snow days are often few and far between, but we do encounter them from time to time. Sometimes we wake up to an ideal snow day, where we look out the window and see a beautiful blanket of snow. Like a scene right out of a Christmas movie – it's a true winter wonderland, perfect for all types of outdoor fun in the snow.
Sometimes, however, we experience snow days that are less ideal, where the focus is mainly ice and sleet, and staying warm and dry inside.
Whichever type of snow day you usually experience in your area, don't let cabin fever get the best of you and your kiddos. Cold, harsh weather and being cooped up inside can easily make adults and children feel gloomy and sad.
To give you some inspiration for the snowy days ahead, I'm sharing some of my family's favorite snow day activities for both indoor and outdoor fun. So no matter what type of snow day you're experiencing, you can keep the whole family happy and upbeat.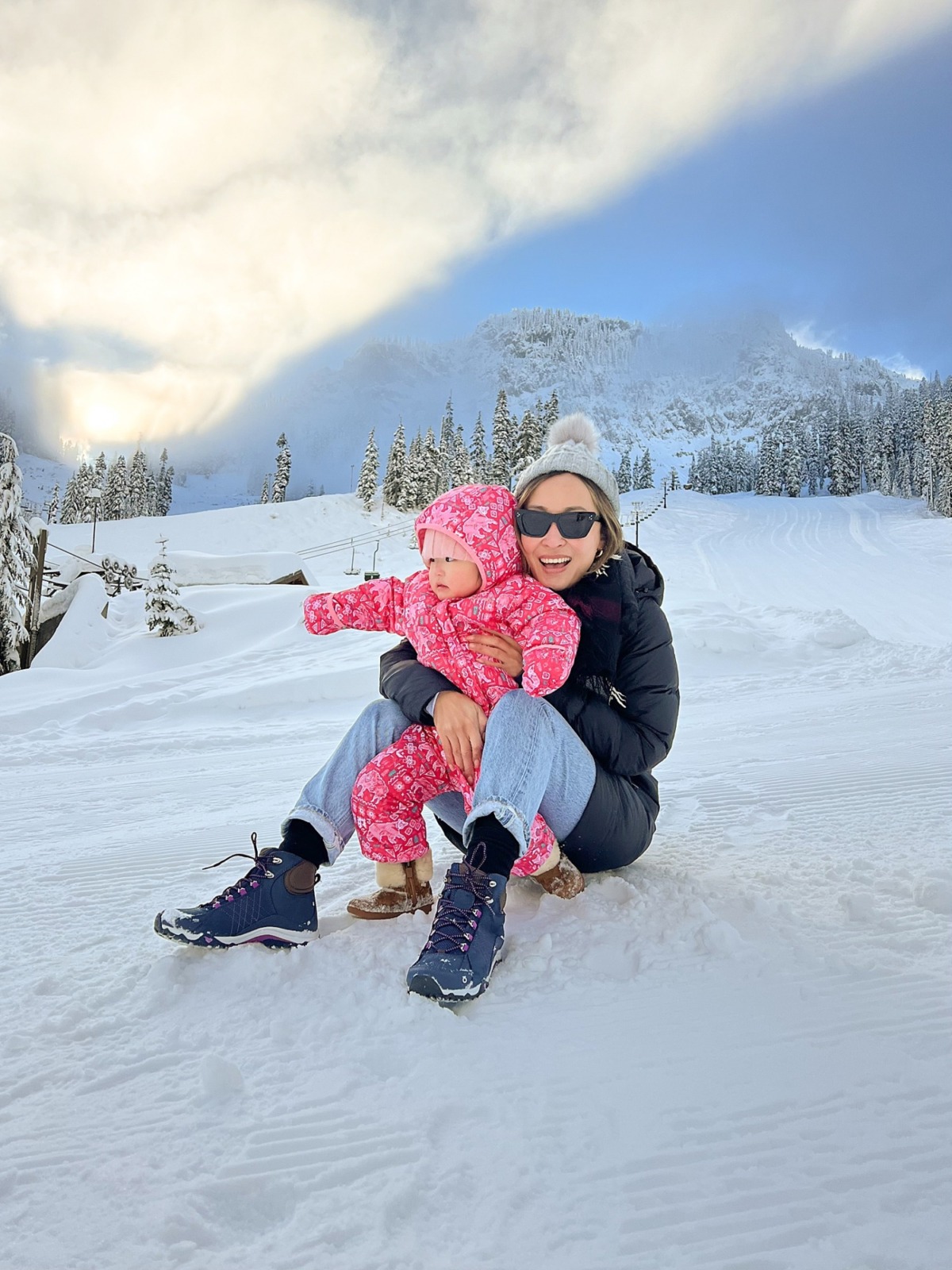 10 Fun Snow Day Activities
1. Build a snow family
Let Frosty the Snowman truly come alive in your household this year. And for an extra fun and festive kick, build a whole snow family. You children will love customizing each snow family member with button eyes and carrot noses, as well as customized hats, scarves, and more. This is a fun-filled activity for kids and adults of all ages, and can be a great way to encourage siblings to play together.
For this one you will definitely want to bundle up! You'll need to dig out your snow pants, boots, gloves, hat and winter jackets. Eventually, you have a little snow family that you will see anytime you look out the window.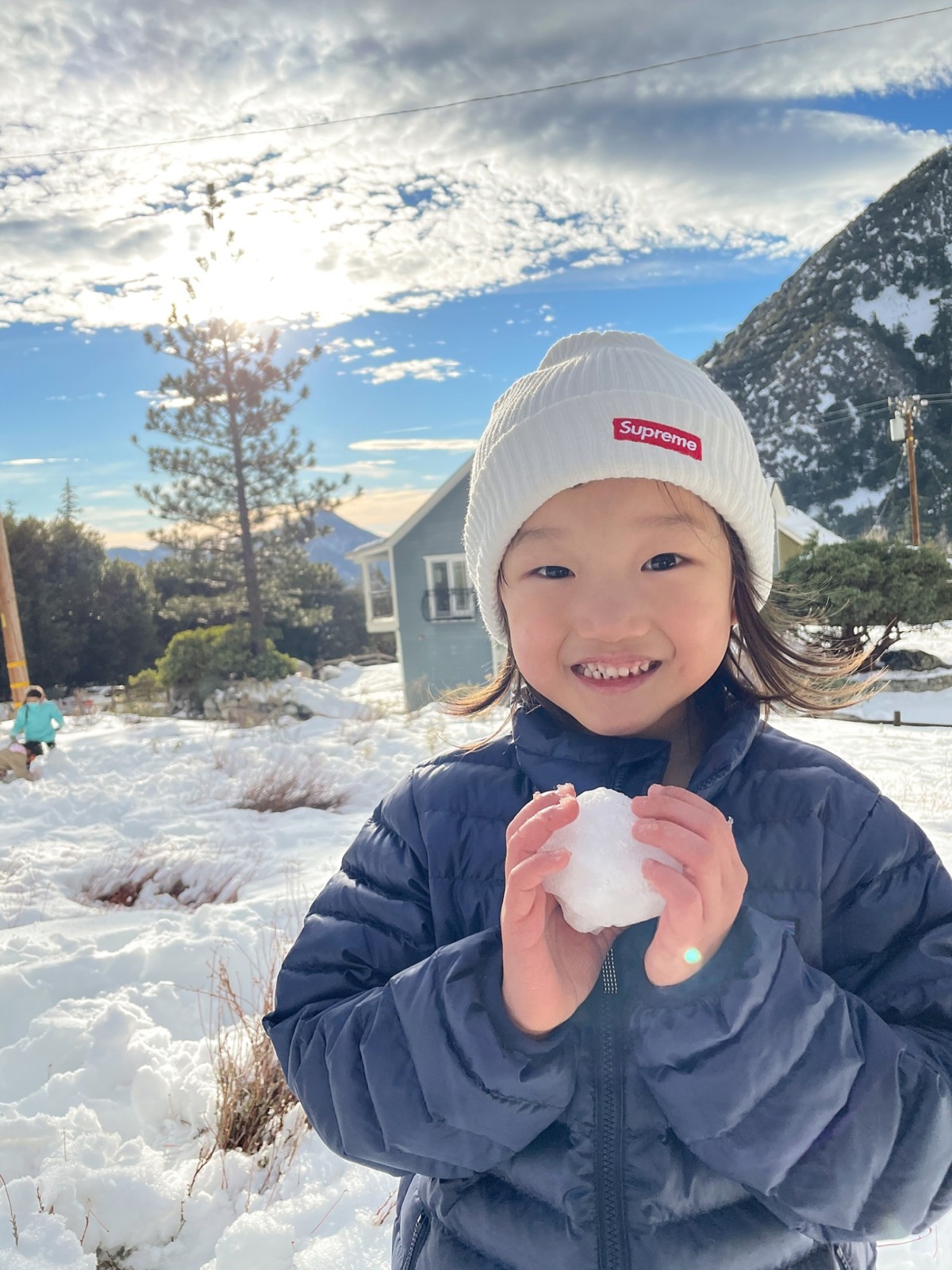 2. Have a snowball fight
Waking up to fresh fallen snow is exciting! Personally, it's one of my favorite sights. It's extra special when you don't get to experience it all the time. If you've seen the holiday classic film Elf, you know the scene where Buddy protects Micheal with his incredible snowball attack skills.
On your snow day, run around the snow with your kids and teach them all about what it means to have a classic, family snowball fight. It's a time where you can let loose, be playful and have some fun with your children. Once you go back inside, it's the perfect time to make some hot chocolate, snuggle up in some blankets, and sit in front of the fireplace for a movie night.
3. Turn on a movie
Sometimes when it snows, it feels like it's not going to stop. It just keeps falling and falling, and all you want to do is stay inside. This makes sense! Snow can be heavy, hard to trek through, and not everyone is a fan of the cold. If you've already spent the morning shoveling your driveway and clearing the snow off the car, I can understand that you're not up to deal with the snow again.
A snow day is an amazing time to sit in front of the warm fireplace, turn on a movie, and enjoy a cup of hot chocolate. Since your kids are home from school, you might just want to have a day where you and your kids relax on the couch and do different activities throughout the day. There's also nothing like a cozy family movie night to wind down after a day of playing in the snow.
Some of my favorites include Elf, Disney's A Christmas Carol, and Home Alone. While these are holiday favorites, why not watch them on a snowy, wintery day?
4. Do some science experiments
One way to embrace the snow day is doing snow-based science experiments. Since your child isn't learning in a classroom, you can still teach your kids some basics regarding chemistry, physics, and the weather.
Ideally, the snow flakes will be light, fluffy and big enough in size so that you can see them with your naked eye. You want the fluffy kind of snow rather than sleet like snowflakes that might melt the instant they hit the ground.
One experiment you can do with young children is to observe the snowflakes and make a hypothesis. For example, you can teach your kids about the snow, such as "snow is made from frozen water." Then, ask your children to bring some snow inside to see what happens. When the snow melts, your children will learn whether or not their hypothesis is true or not.
5. Create a scavenger hunt
I definitely understand wanting to stay indoors rather than going outside into the cold. The cold isn't something everyone is fond of.
An indoor scavenger hunt is a great way to make the snow day fun and special, while creating memories for your kids. All you need to do is collect and hide some items, and then give your children age-appropriate clues so they can be found.
6. Try snow painting
Snow painting is a great way to get your children's creative juices flowing! All you need is some paint and paint brushes. Luckily, there are several non-toxic paint options that are environmentally friendly, such as Arteza tempera washable paint.
Kids love doing something outside of the day-to-day happenings, and I'm sure they'll always remember painting the snow. When you look out the window, you'll see a bright, colorful canvas.
You can also use water and food coloring in spray bottles for you and your children to make their designs with. You will end up with beautiful designs by doing it this way too!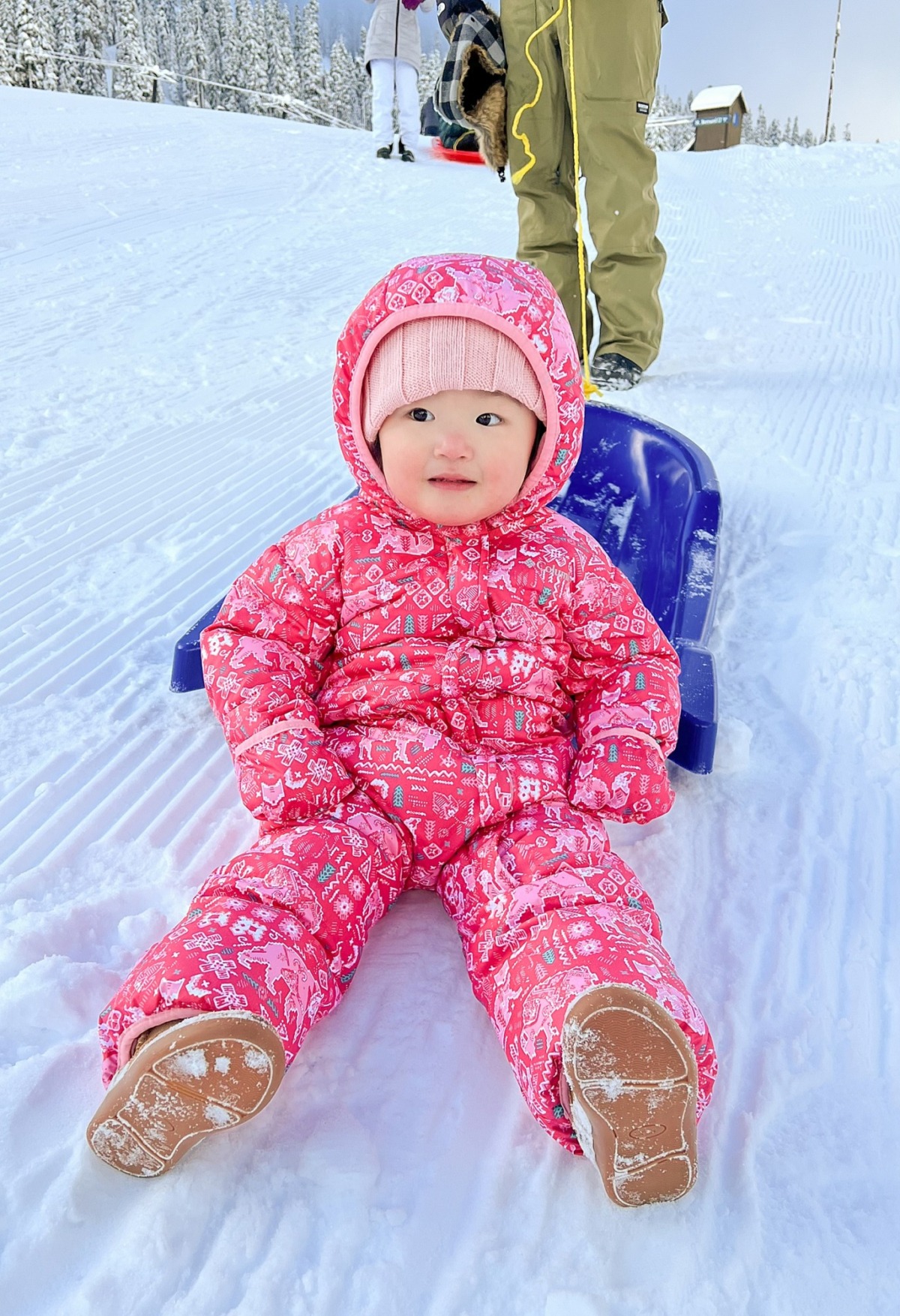 7. Make paper snowflakes
Gather everyone around the dinner table and spend time making paper snowflakes. When I was in school, I remember sitting at my desk making my own little paper snowflakes myself. This is an arts and crafts activity that your younger children can participate in.
To make these snowflakes, it doesn't require a lot of material. You only need some lightweight paper and a pair of scissors. You won't need to make an unnecessary run to the store where you'll find yourself driving on icy, yet-to-be plowed roads.
I personally love the idea of using white and different blue-toned colored paper. Maybe you pick out some light blue shades and then some darker ones. This way, you end up with a mix of pretty snowflakes in a variety of colors. Another way you can make these snowflakes is by using paper plates where you fold the plates in halves and cut out triangles and half circles.
8. Build an igloo
If where you live has enough snow, building an igloo in your backyard can be a very unique experience that you definitely don't get to do everyday. Building your own igloo is just like building a fort, and it can be really a great way to make some memories with your kids. I also know it's not exactly easy to have your kids cooped up all day.
To build an igloo, you do need a lot of snow. If the fallen snow is heavy and dense, I have found that it is easily moldable since you can pack it into a solid brick shape. You can take your snow bricks and lay them out in a circle and build up from there until you have an igloo.
This also opens the door for so many other activities. Maybe you bring out some board games so that you and your children can spend time hanging in your newly built structure.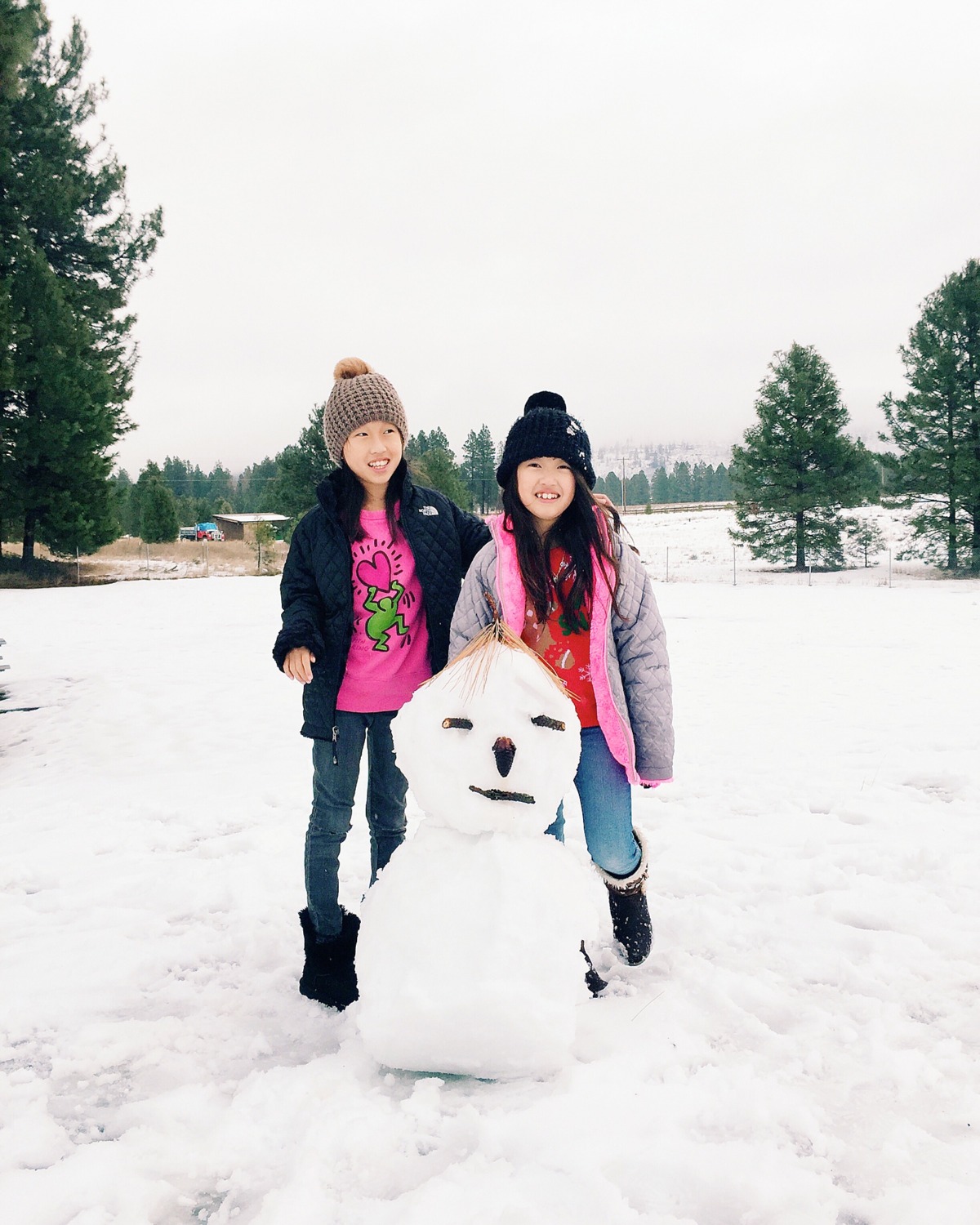 9. Have an indoor picnic
When I was planning my daughter's 13th birthday, I planned an intimate picnic to celebrate. On a snow day, why not have an intimate indoor picnic right in your living room?
You can lay out a blanket, put some of your children's favorite foods into a picnic basket, and just enjoy the warm indoors to avoid the cold. If you need some ideas or inspiration, Pinterest is a great place to start. An indoor picnic (or tea party) is a way to still make amazing memories without having to brace the cold on your snow day.
10. Spend time sledding
Sledding down a local hill or a small slope is a fun and thrilling experience. When there's a bunch of snow on the ground, there's no better time to grab a disk or a tube. Depending on where you live, there might already be a sledding spot or a local hill people like to go to.
Of course, make sure to sled in a safe location where the hill isn't too steep and has an area where your children will be able to slow down. While sledding is an incredibly fun way to get your children outdoors, you'll want to take steps to make sure your children are safe (and bundled up!) as well.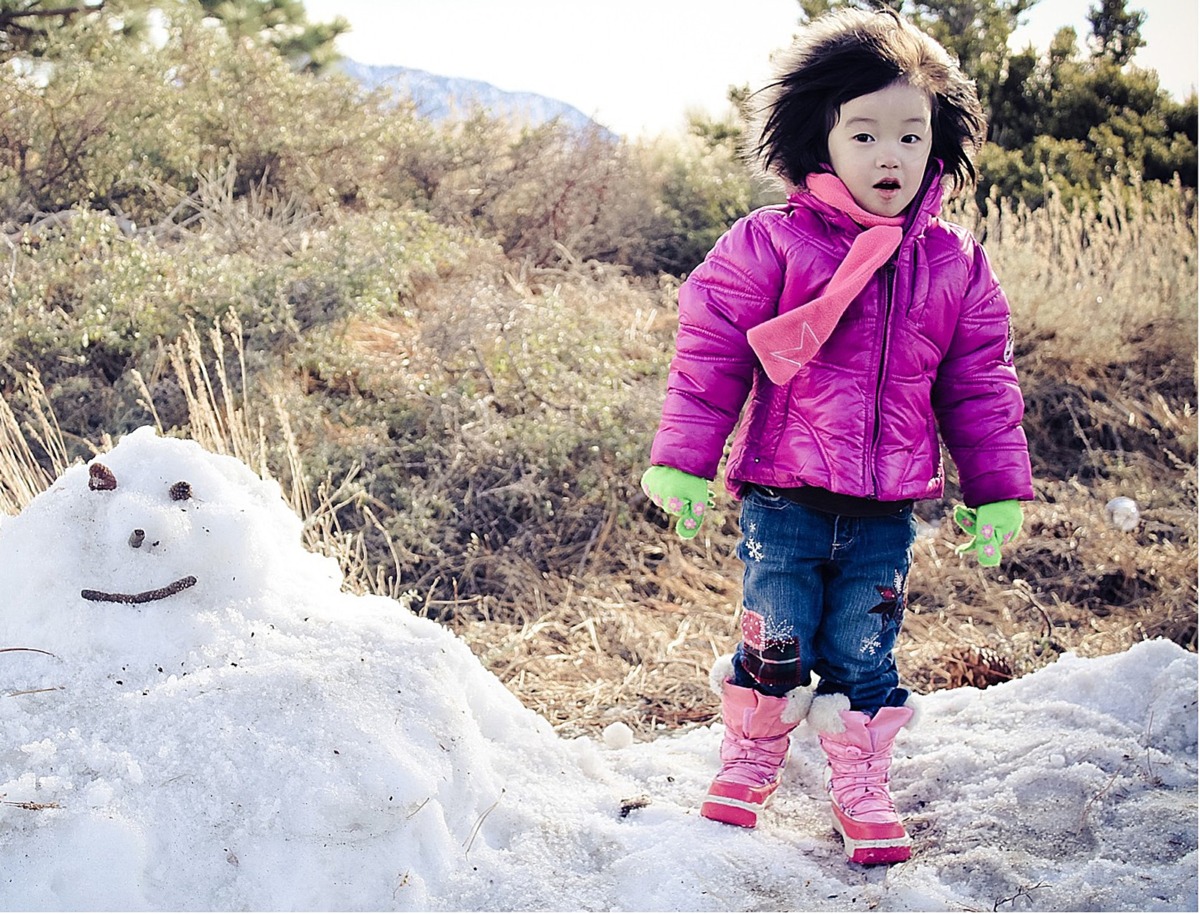 How are your favorite family-friendly snow day activities?
Snow days are ultimately what you make them, and I think snow days can be absolutely magical. For some, it's fun to put on winter clothing and venture outdoors and for others, a snow day is the perfect reason to sit in front of the warm fireplace while sipping on hot chocolate.
Let me know how you like to spend your snow days by messaging me on Instagram @mommydiary or leaving a comment below. For more on all things mom-life, check out the blog.