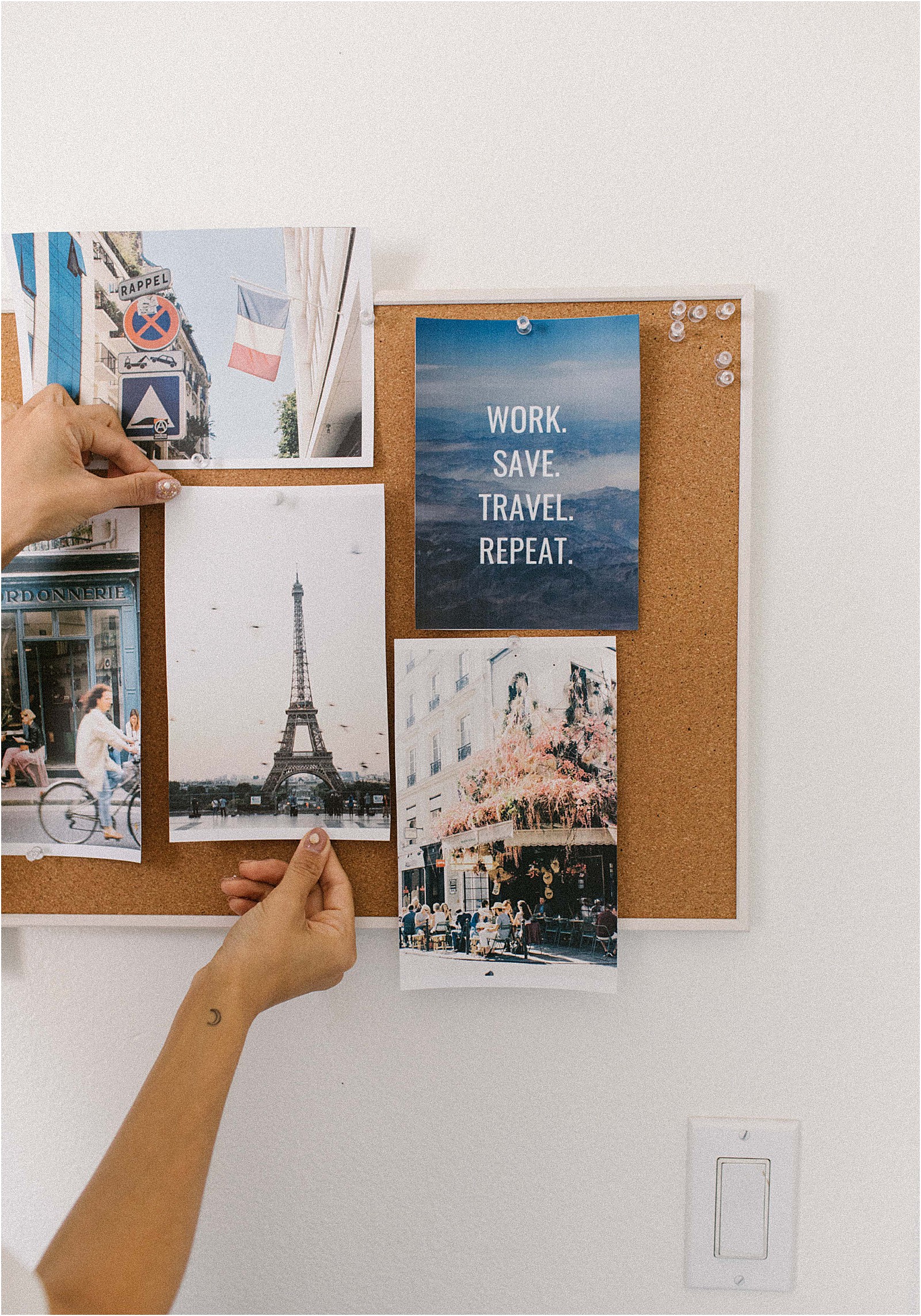 Every woman's nine-month journey varies, but I think most of us can agree that at some point pregnancy can make doing everyday things a little bit more difficult. Is it a real-life miracle to carry a baby inside of you for nine months? Of course it is. But that doesn't make morning sickness, extreme fatigue, not fitting into your clothes, and major hormone changes any more fun! Add being on your feet all day at work. It's not an ideal situation, and it can make those nine months feel very drawn out.
Tips For Working While Pregnant
Are you a working mom?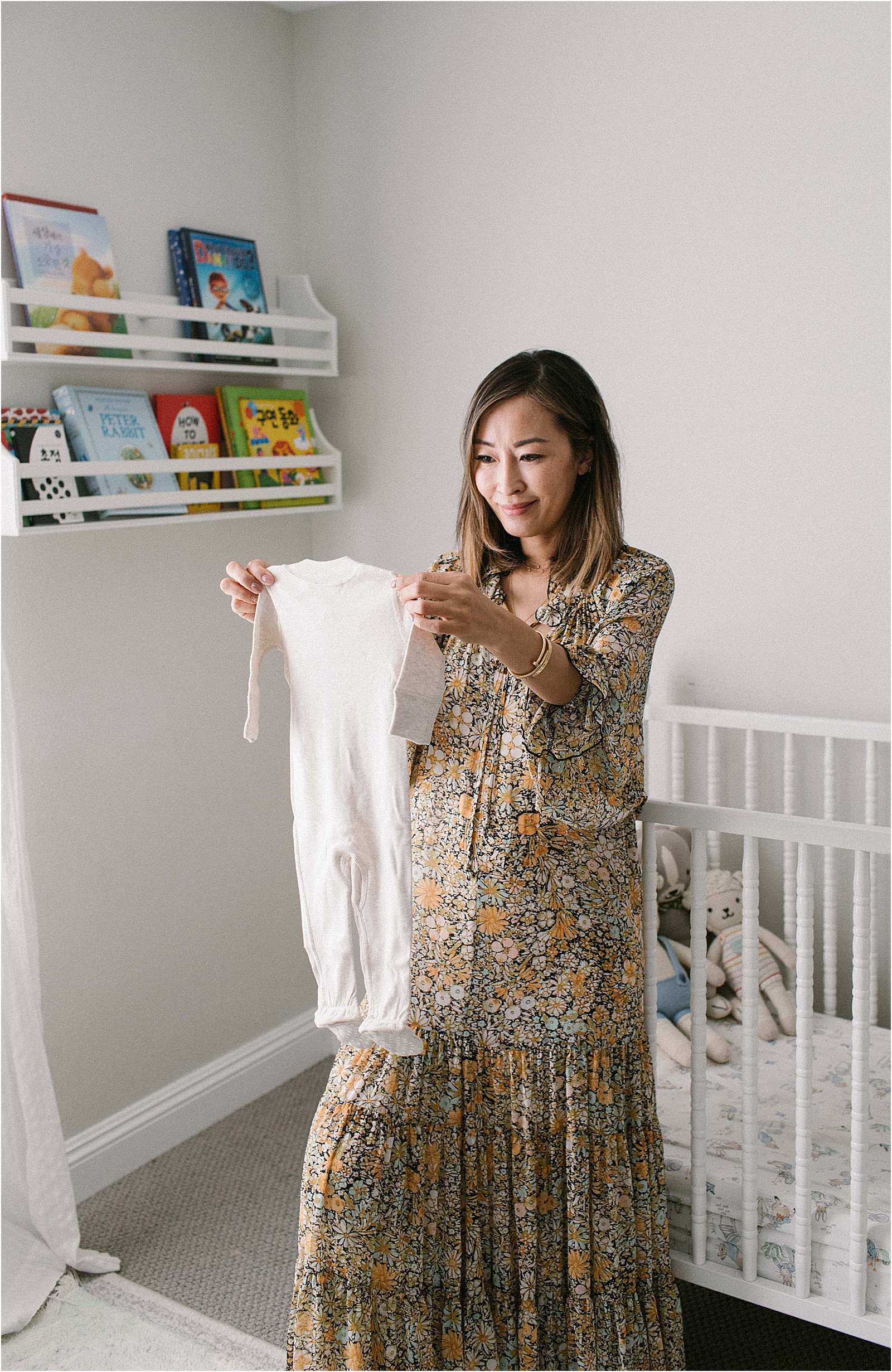 I remember when I was pregnant with my first child. All of my priorities quickly changed. While work is probably what fills most of your day, soon it is taken over with doctor appointments, child preparation classes, hospital tours, and baby shopping! The anticipation of bringing a child into the world is the most exciting time, but can also bring stress on your body and mind. I'd like to share a few tips for working while pregnant to make your journey a little bit easier. And trust me, when you hit that third trimester, or maybe even one or two weeks past your due date, you need all the help you can get!
Disclaimer: I am 100% of the belief that every mom is a working mom, whether you have a paycheck or not. It is the most important job in the world.
I just want to stay in bed.
Sound familiar? There's something about growing a tiny human that is exhausting! For most mamas, it's either the first trimester or the third when you quickly feel like a teenager again who just cannot get out of bed when your alarm goes off. Getting up early and preparing for a long day of work may seem daunting. Working from home definitely beats a long commute (which will only contribute to any back issues during pregnancy) if you can swing it! Read on for some tips on how to power through those trying days as you count down the days until you can stop working, for at least a while, and maternity leave begins.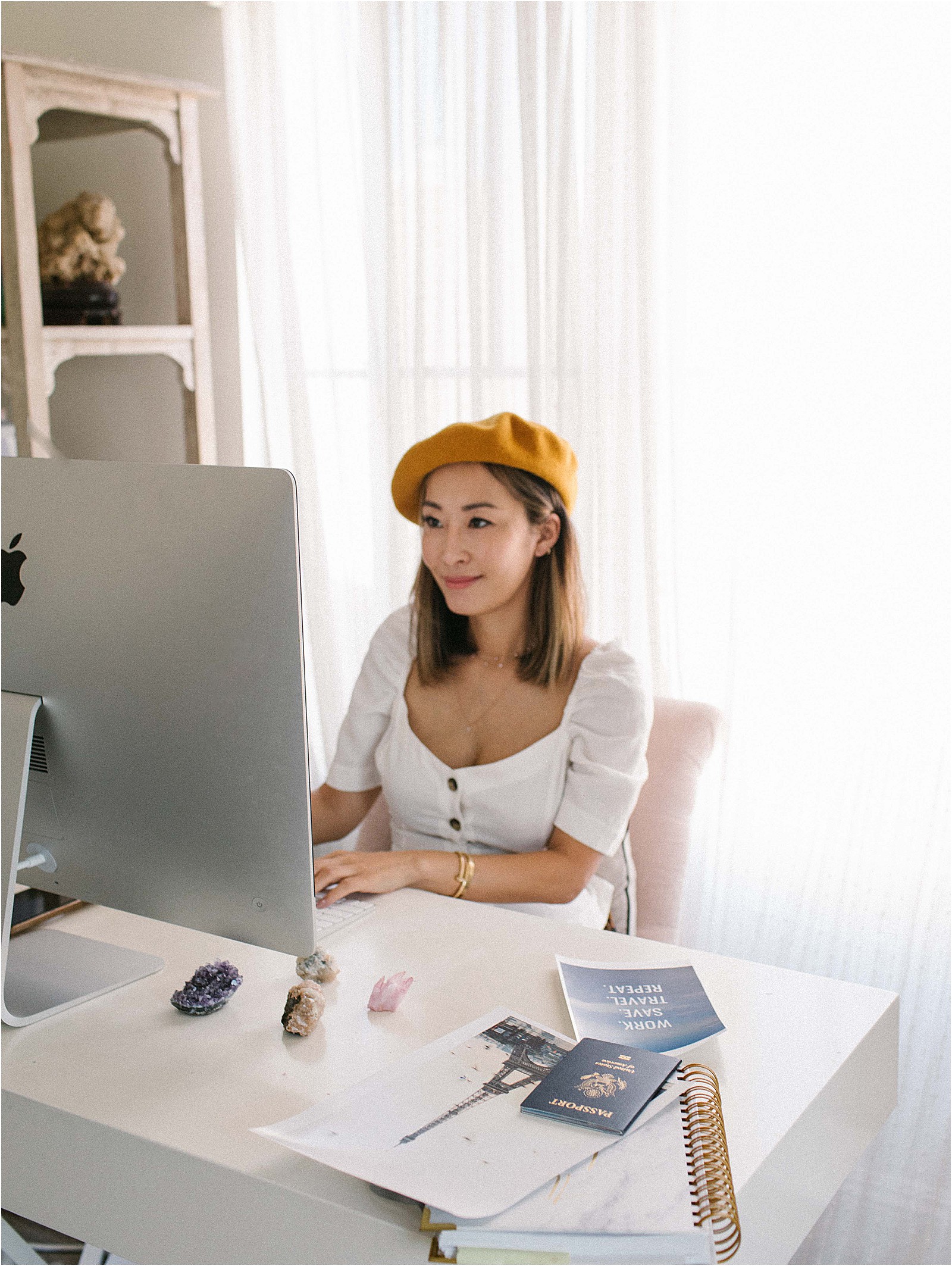 Tips for Working While Pregnant
1. Ask for help
This seems so obvious, so why is it so difficult for us to ask for help sometimes? Whether it is having your coworker carry your heavy bag/ do the heavy lifting, or asking your boss to modify your workload on an especially tough day, or hiring monthly cleaners, it's ok to ask for the help you need. Even the smallest things may lower your stress level. Use this time to take care of your needs too, mama! This goes for the family and medical leave period after your child is born as well.
2. Set a bedtime
Not just for your kids. For you. Not getting enough sleep can have terrible effects on your physical and mental health. You know how everyone and their mother tells you to "get your sleep in before the baby gets here"? It's true. You should listen to that one! Set an alarm on your phone to remind you to stop what you're doing and go get rest. And try to go to bed early to ensure plenty of time to rest. It will make all the difference when a new day begins.
3. Bring snacks…all.the.snacks.
Yup. Snacks can solve many problems. Grumpy? Have a snack. Tired? Have a snack. Pregnant? Have a snack! Try to keep it healthy to keep your energy levels up. Cut up fruits/veggies, hummus, yogurt, and granola bars are always great to bring to the office. Nutritious snacks like these are the best for supporting healthy pregnancies. And of course, always keep your water bottle nearby.
4. Work on your posture
Back pain is one of the most common complaints women have during pregnancy and for good reason! Most of that back pain is from the strain on your back from your growing baby, along with your muscles stretching and hormone increase. Our bodies are amazing! Maintaining good posture throughout the day can significantly help your back pain. How can you improve your posture? While standing, focus on straightening your upper back and aligning your ears with your shoulders. Also, try to avoid standing in the same place for an extended period of time. Rather than stand for long periods, walk around.
5. Wear comfortable shoes
This is a mistake I've made many times. Wearing shoes with little or no support can be terrible for your posture and cause more back pain. You may need to ditch those heels for a few months. On the bright side, it sounds like a good excuse to go shoe shopping! Happy feet = happy mama.
6. Bring in a back massager
Do yourself a favor. Head to Amazon and order a back massager that you can bring into work with you. This one is great because it can also be used in the car. Your coworkers will be jealous, but after you share the news of a baby they will understand! Work's not sounding so bad now, is it?
7. Take walk breaks
While you may not want to leave that massage chair, taking short walks will help maintain your blood flow and reduce pregnancy symptoms at work. After an hour or two at a desk, get up and walk around for a few minutes, then continue working. This is another instance where setting an alarm will be helpful because #pregnancybrain. It's real, my friend!
8. Use meal delivery apps
After a tiring day at work, I can imagine the last thing you want to do is go home and cook a meal every night. Give yourself a break. There are SO many options for meal delivery. You've got apps like DoorDash that will bring you local restaurant food. Or meal delivery such as HelloFresh, Sun Basket, Blue Apron, and Plated. Pro tip? Take full advantage of these services the weeks after the baby is born!
I've been using HelloFresh every other week for about 6 months now and I love it! It allows me to not worry about the family dinner 4 times a month which is still enough to save me time, energy and mental space. For less than $100 a month, I'm less stressed about meal planning. To me, this is priceless!
You can read my detailed review of HelloFresh here and claim your discount exclusive to my readers here (discount code: Mommydiary30)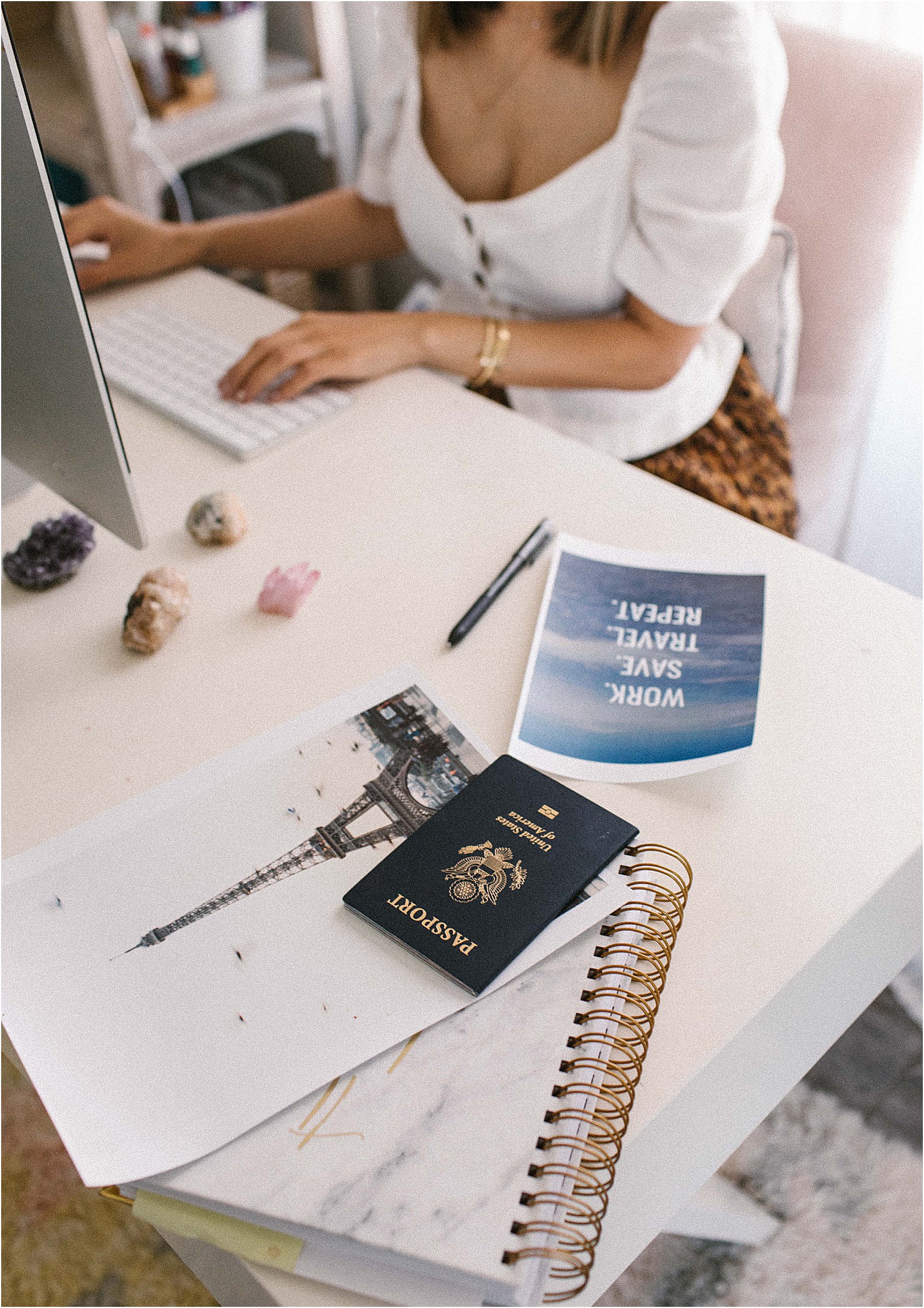 If you are experiencing pregnancy and can relate to the workday struggle, you are not alone. But hang in there, mommy! Because I guarantee that when your baby comes into the world, you'll quickly forget about all those straining pregnancy symptoms and long workdays. Pregnancy and work will seem small compared to the joy that comes along with parenting.
*This post contains affiliate links that help to support this blog at no additional cost to you. Thank you for your support that allows me to continue to create valuable content for families all over the world.