What girl doesn't dream about a beautiful custom walk in closet? Ever since I was a young girl, I dreamed of owning my own closet filled with beautiful dresses, bags and shoes. I'd describe my style as classic yet eclectic, as I love both feminine floral dresses as well as a powerful oversized blazer.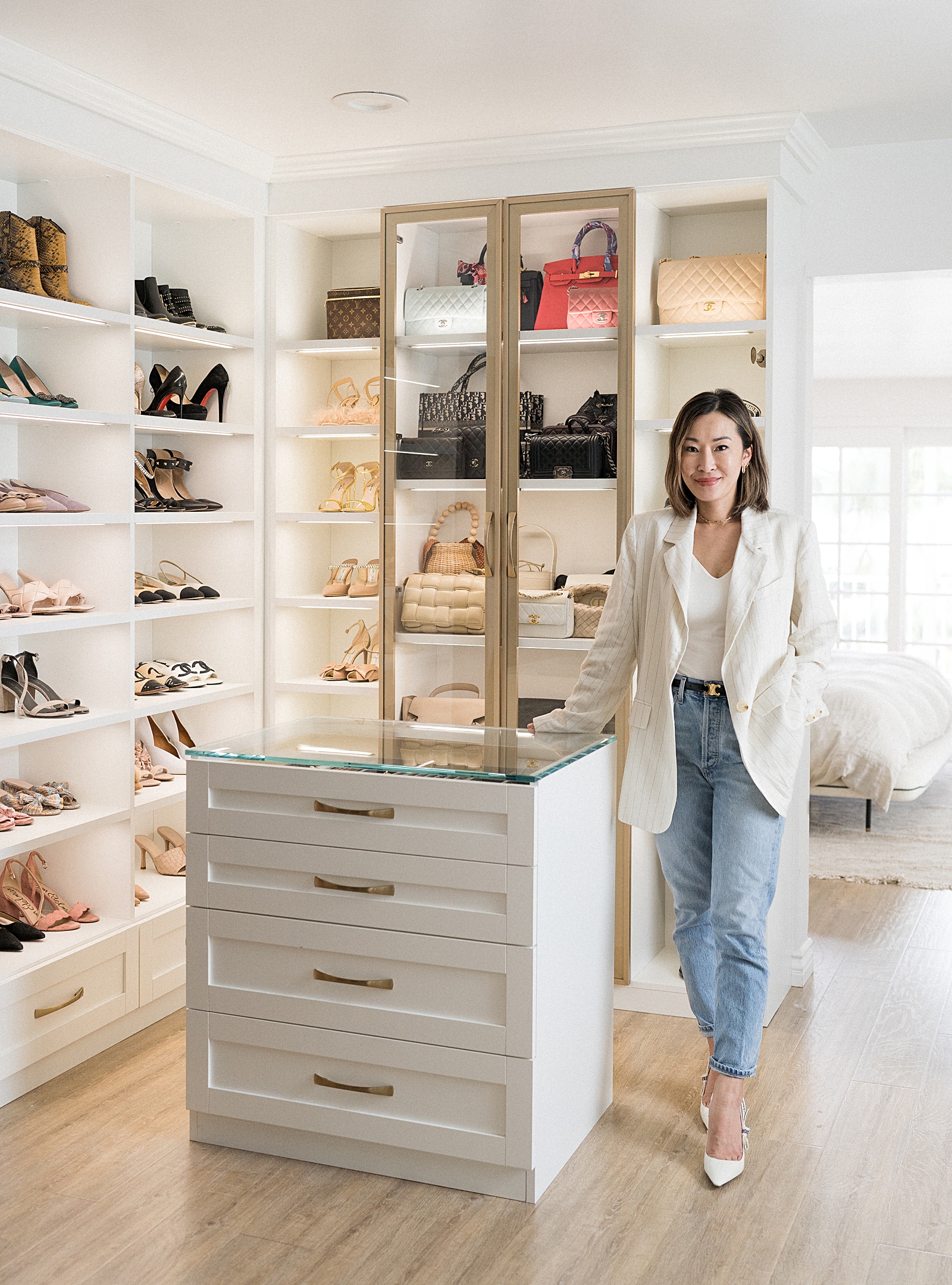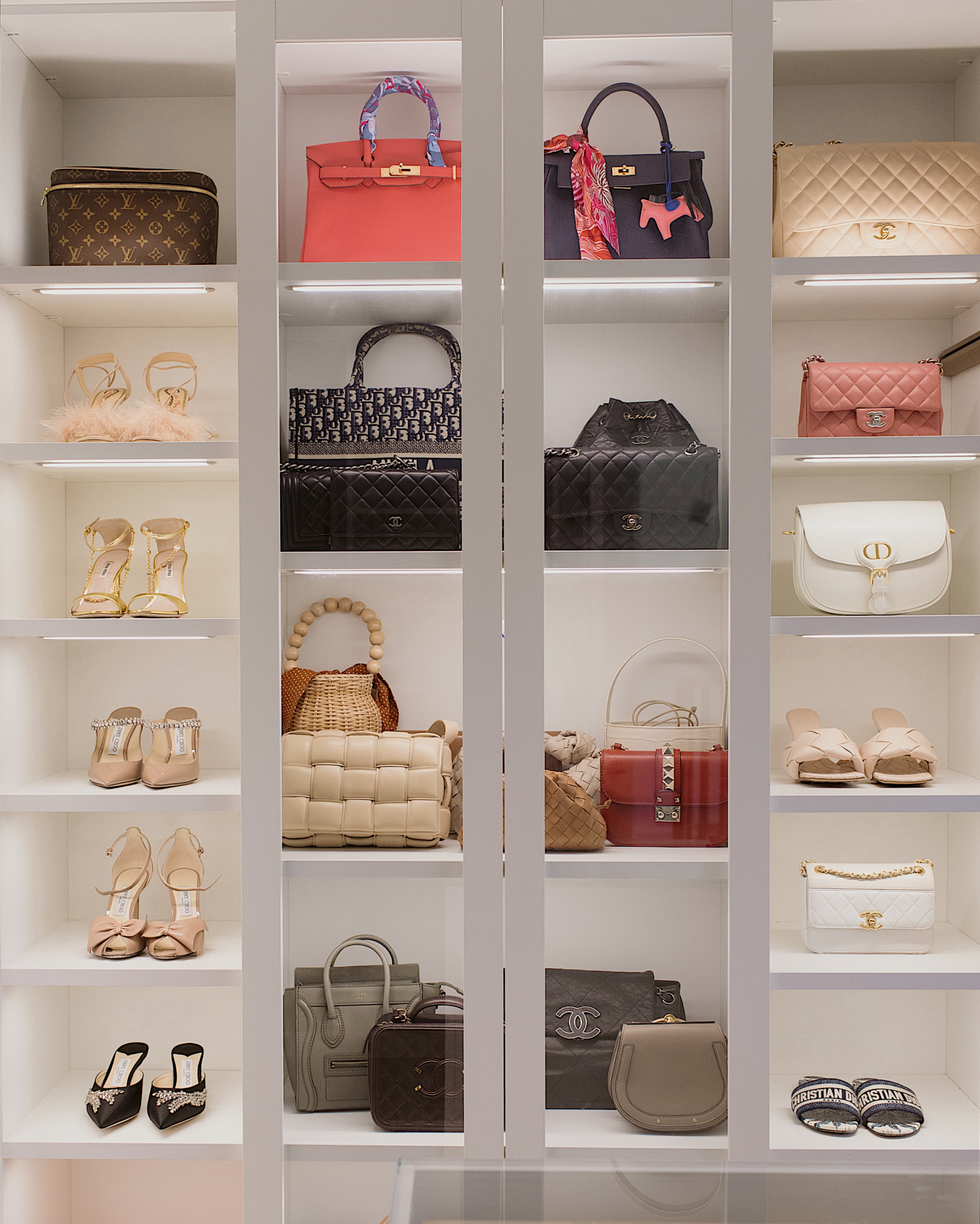 Luxury Closet Remodel With California Closets
Building a dream closet from the ground up is not as easy as it sounds. When we purchased our dream home from the 80's, the original closet was too small and I knew I had to figure out other options. So instead of cramming my dream into a tiny space, we demo'd the entire closet, opened up the walls and built a custom closet with California Closet.
Walk in closet remodel before and after
This is how the space looked like before. It was just one empty space that the previous owners were using as a sitting space. It's adjacent to the master bathroom and doesn't really serve a purpose for me. So I, with the help of California Closets, decided to turn it into a space for my collection of bags, shoes and clothes.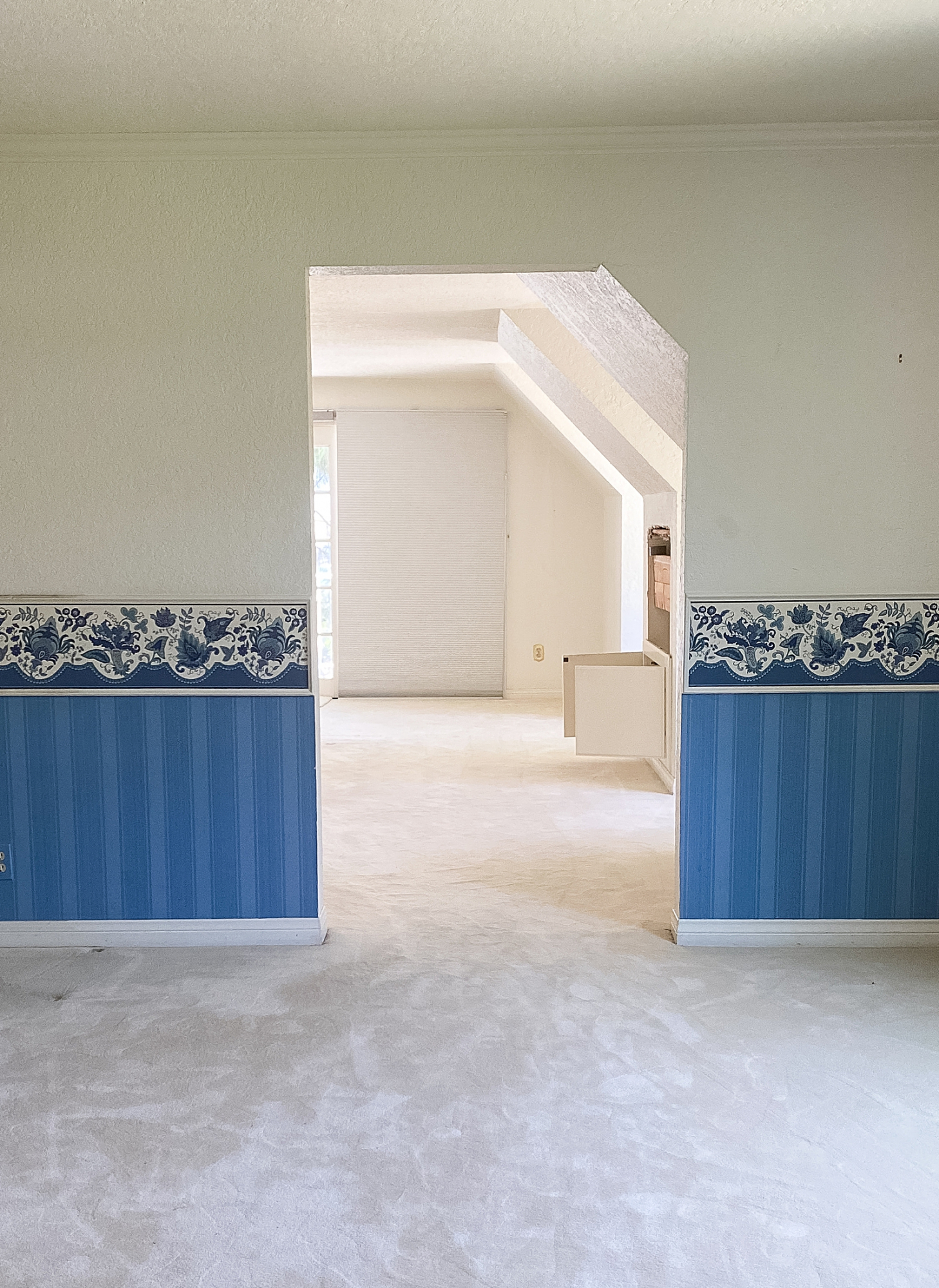 Closet remodel before & after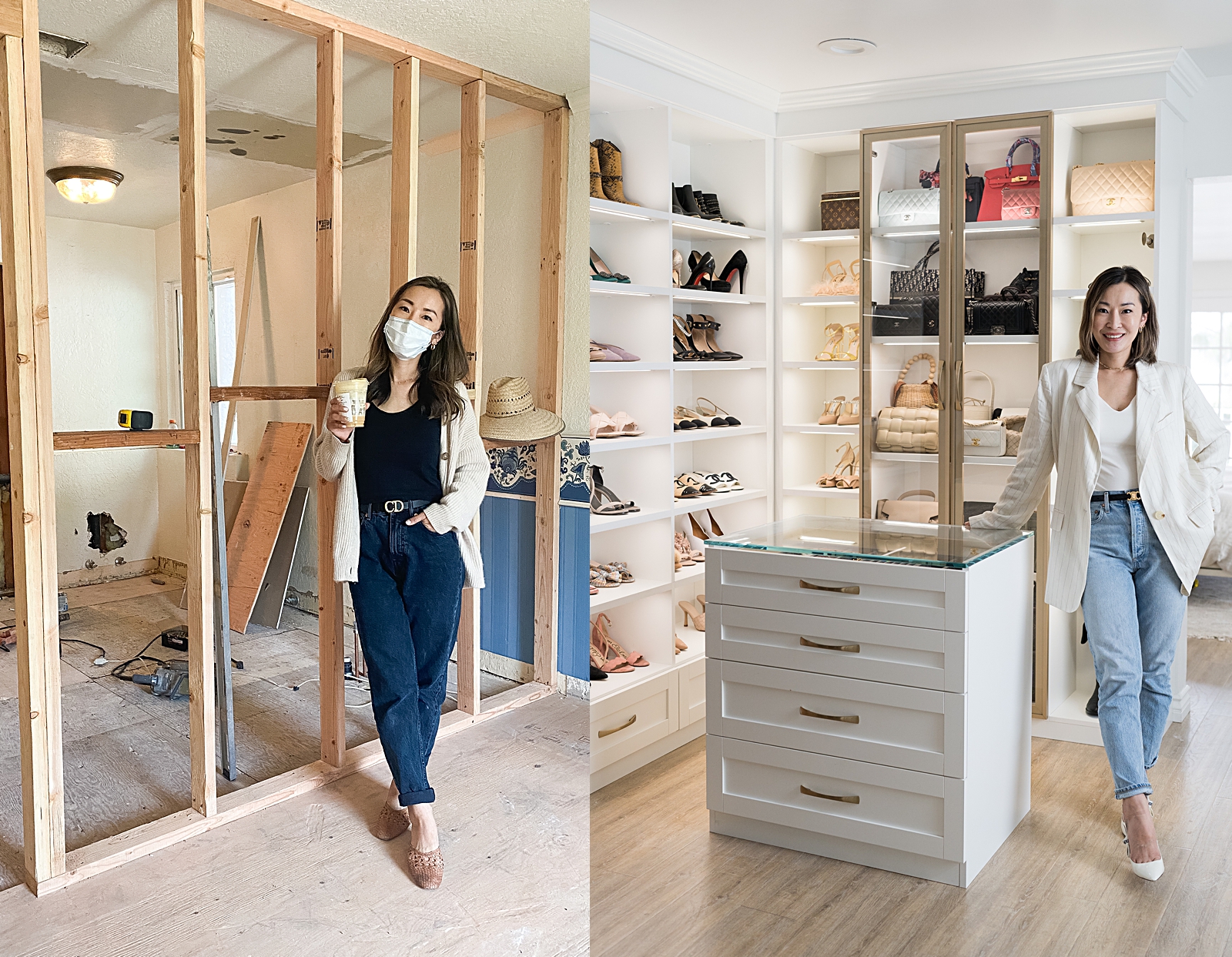 While building your closet is an exciting process, there are many details that go into it beyond just the cabinet color. California Closets made the process smooth and fun for me and they are truly the best in the marketplace when it comes to designing a luxury closet.
This closet is not the biggest, but contains all the spaces I need for my favorite items and I don't plan on owning much more. If this closet space becomes too full, it's my time to declutter, donate and reduce.
My Dream Custom Closet Remodel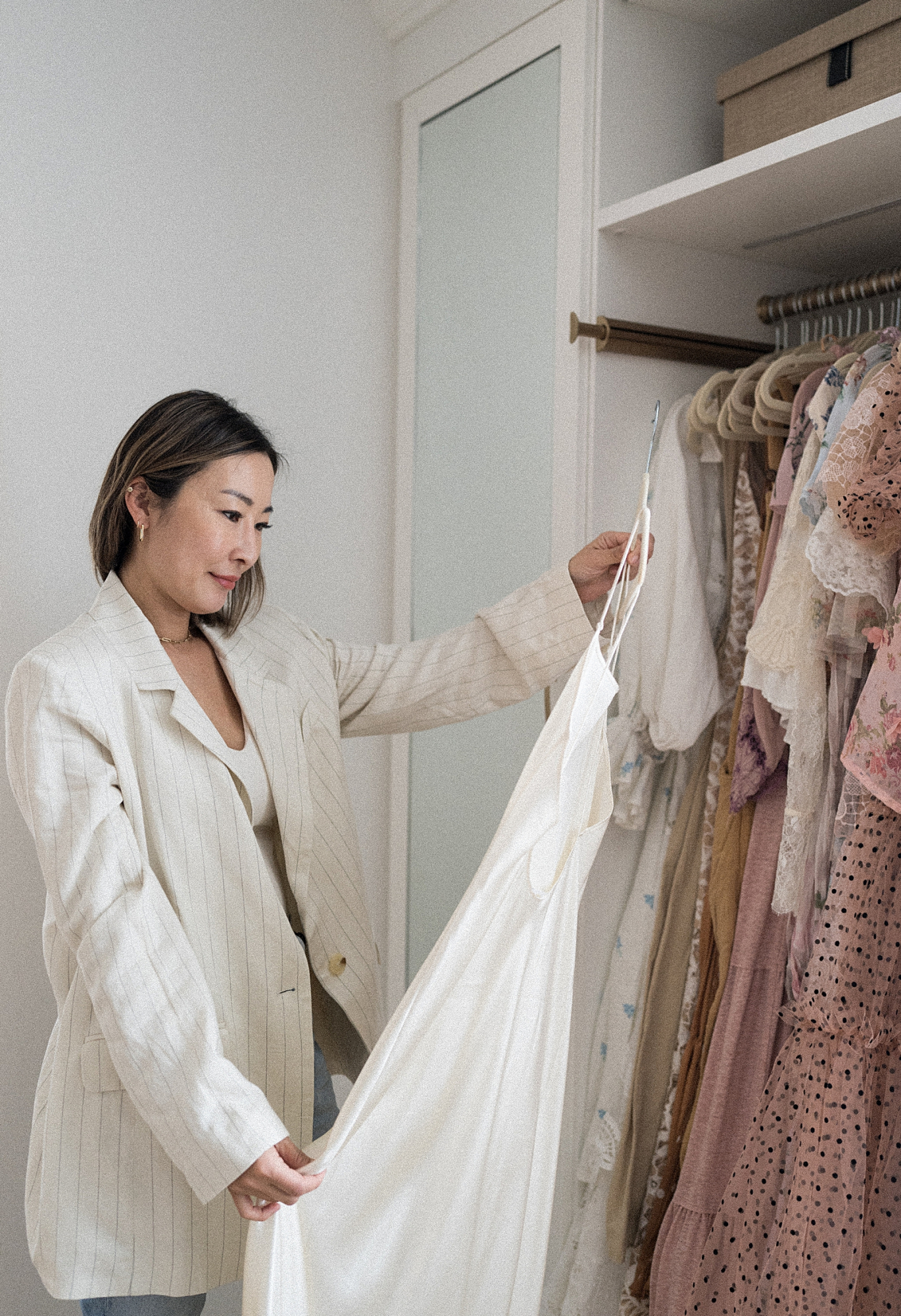 Wardrobe for dresses 
When it came to the clothing section of my closet, I knew I wanted something functional yet beautiful. I intentionally left some areas open to display the beautiful dresses and coats that I'm so fond of but don't get to wear often.
Having open sections in my closet also helps me to purchase with intention- when it begins overflowing I know I need to go through and donate.
I also love that some of my hanging space, as well as drawer space for jeans and shirts, are covered so the daily items can be tucked away.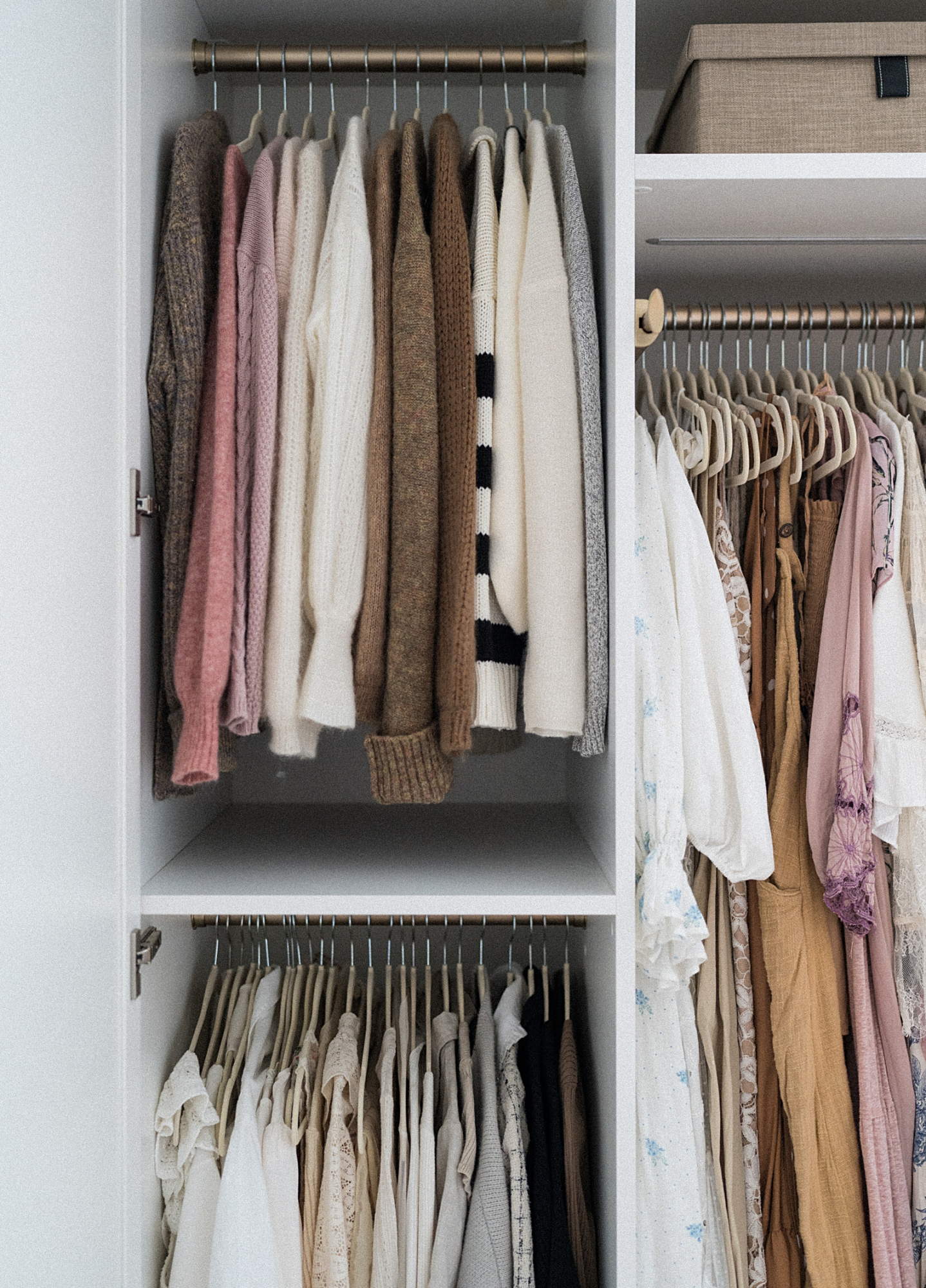 Designer Shoes Display
I love collecting designer shoes. For me, shoes are what completes an outfit and I've accumulated a decent collection over the years. I own both designer classics like Chanel slingbacks and Louboutins as well as affordable everyday options that I can wear comfortably.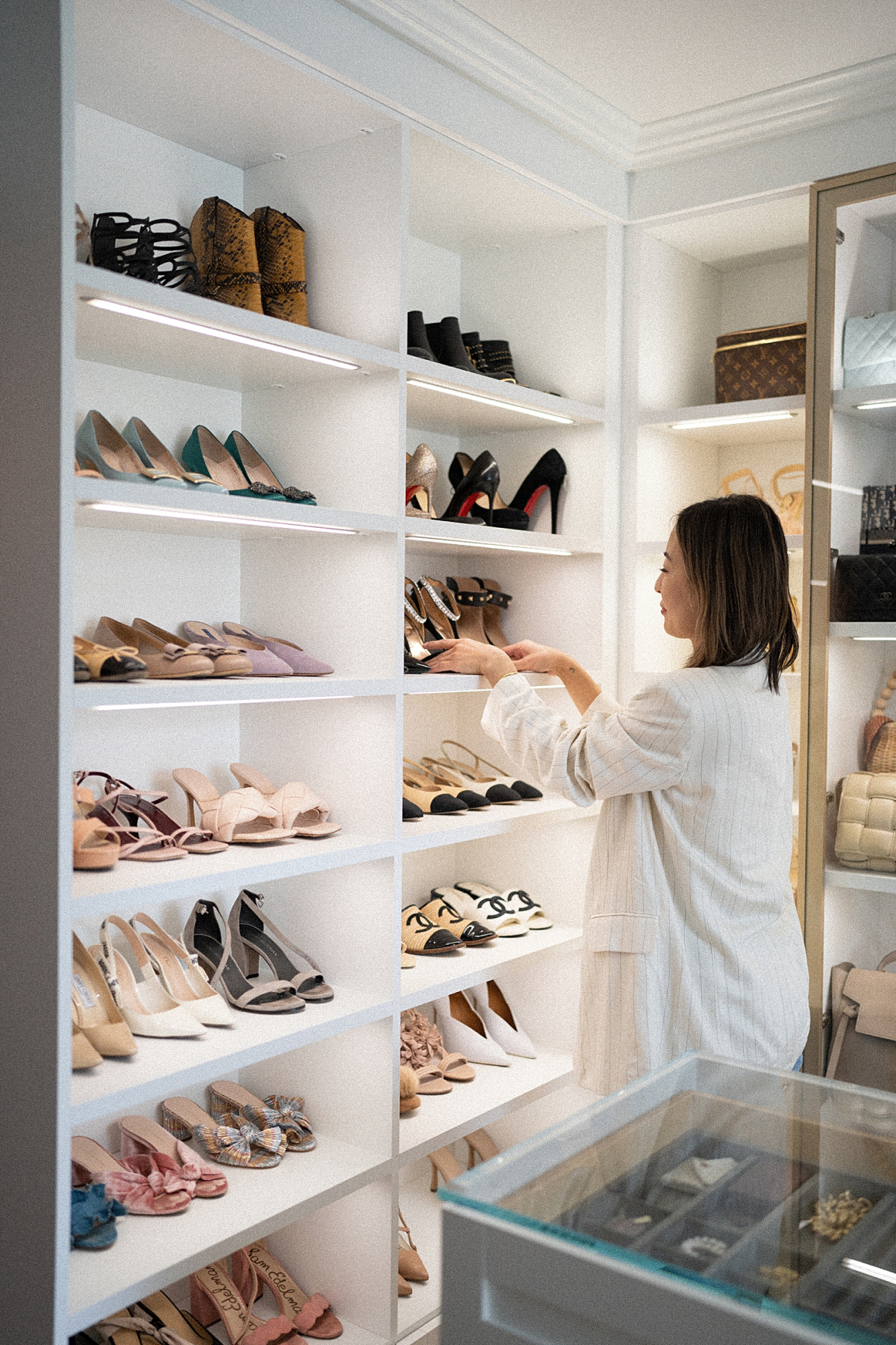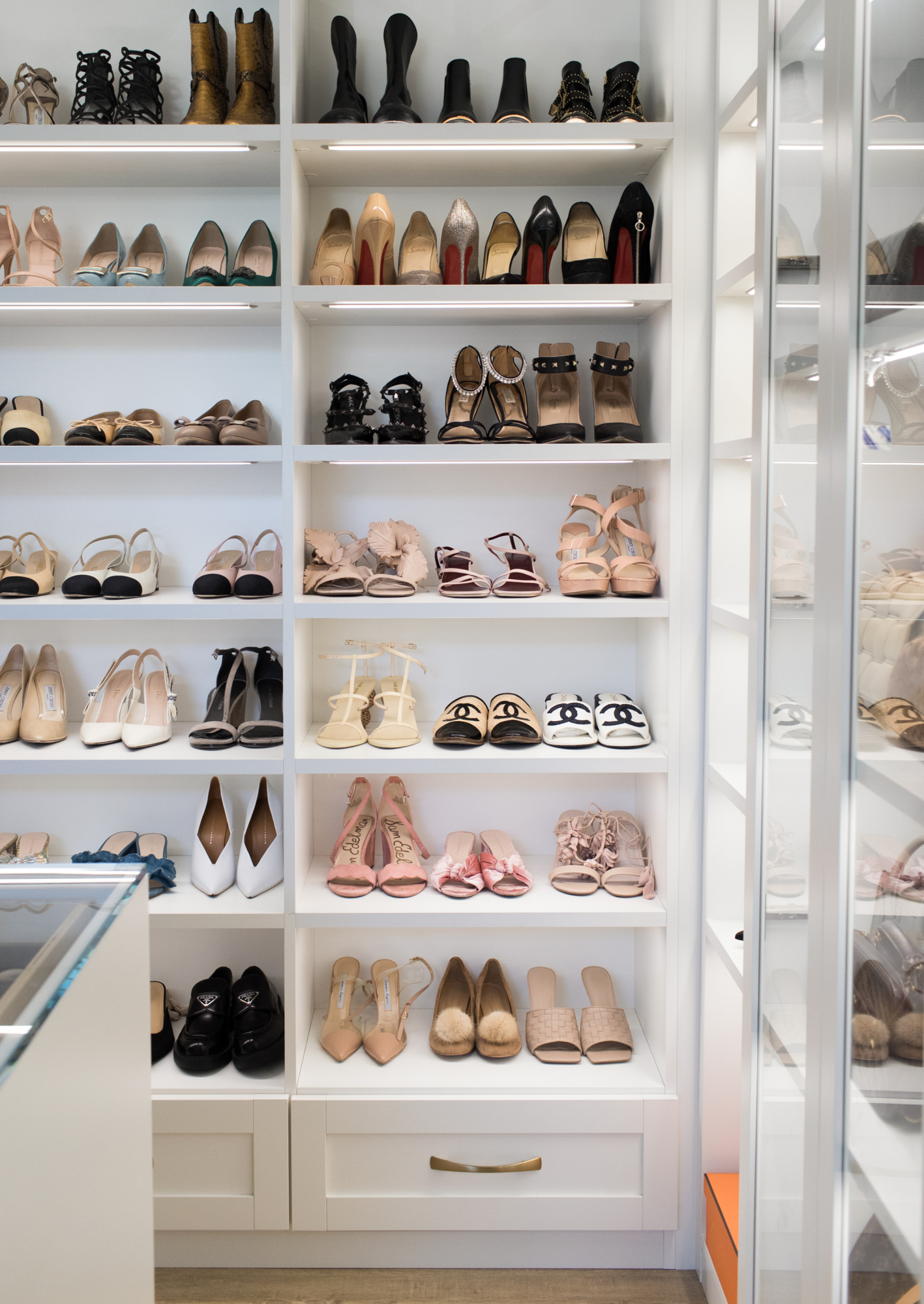 I pride myself on buying timeless shoes that will last me for years and I really wanted them to be the star of my closet design. I also love how my shelves are lined with soft lighting that can be controlled by a remote. It's a subtle touch that adds that luxury feeling!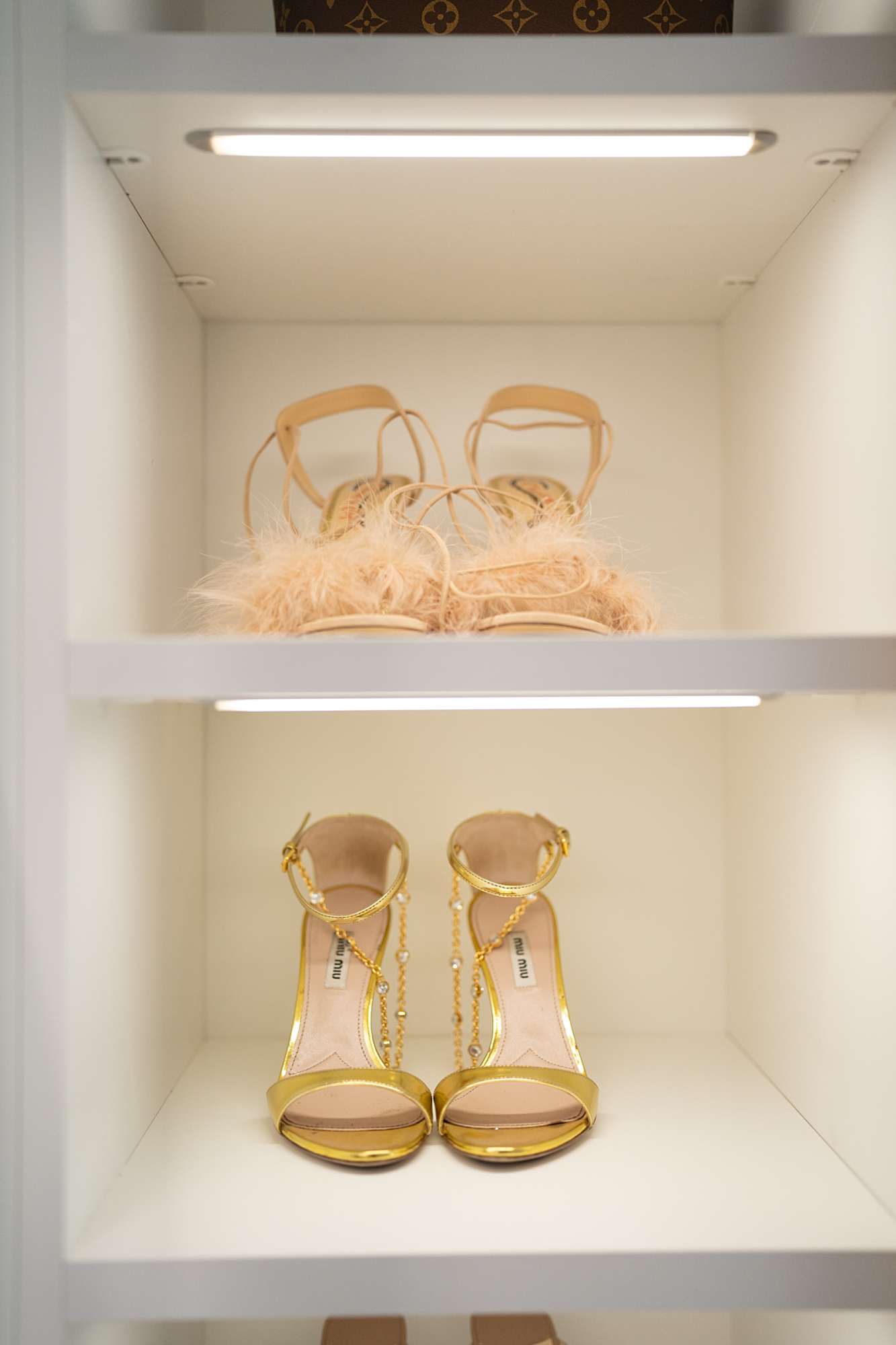 Designer Bags Display
I don't splurge on many things, but I treat myself to a designer bag once in awhile for special occasions. Some are a gift from my husband and some are a gift to myself. I wanted a space in my new closet to safely display the bags that I have collected over the years.
Locking glass doors with a passcode help protect my most expensive items from the sticky hands of my curious toddler who will get into anything she can find.
Passcode protected doors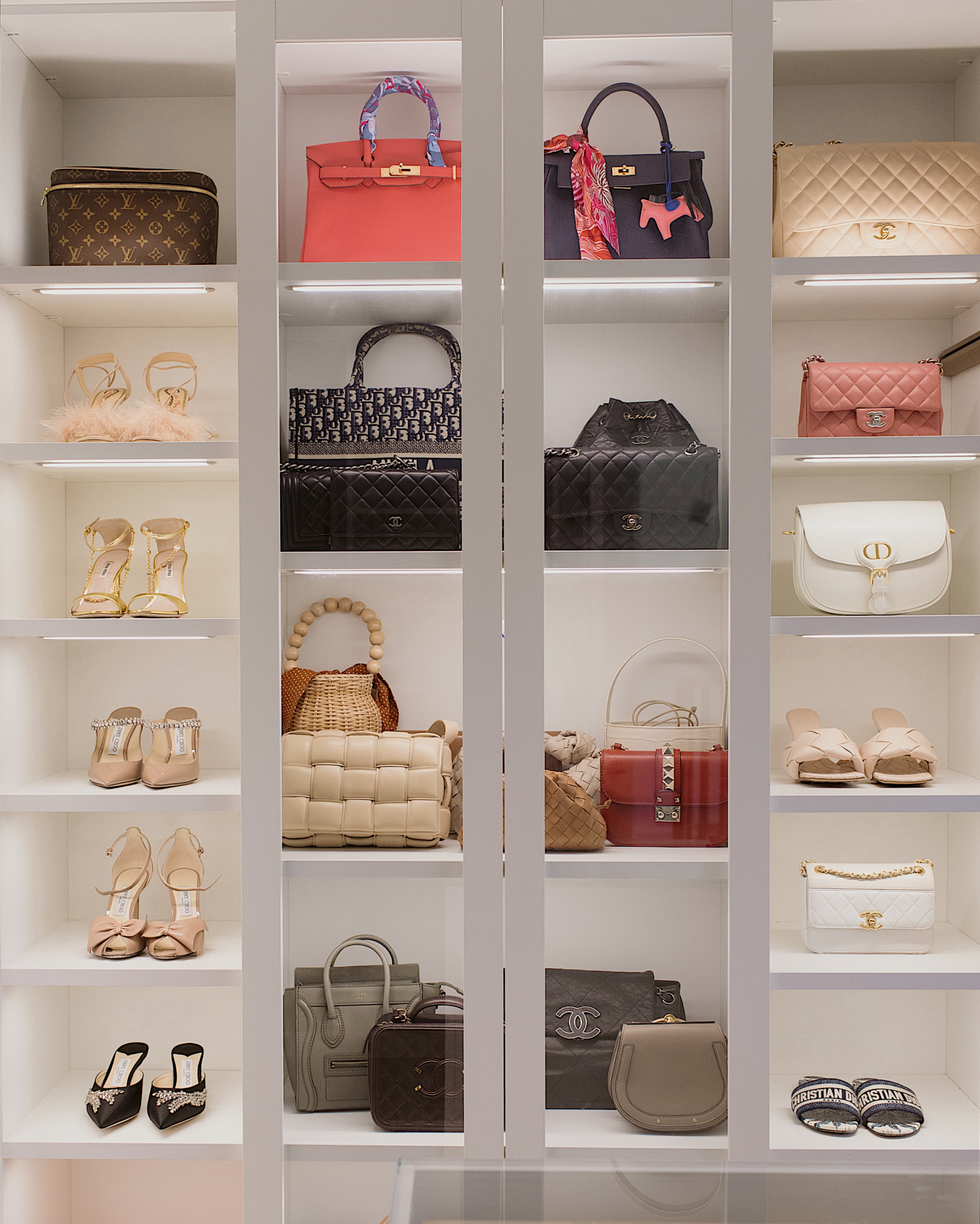 I also love the soft light on each shelf to give my closet that boutique feel.
Building a dream closet from the ground up wasn't easy, but I love how it turned out. The space is now beautiful and functional, as every corner was designed specifically for my needs. Thanks to California Closets, my dream became a reality. These days I count my blessings every morning as I get ready in this beautiful space.
Make sure to follow me on instagram to keep up with the rest of our home renovation and check out California Closets to find one near you!
Design by California Closets Heather