Making a vision board is one of my favorite ways to set goals in the New Year. I love sitting down in front of my computer and just letting my heart gravitate towards different photos and words. Compiling them together into something beautiful keeps me motivated for the whole year.
Vision boards consist of visuals of what you want to do, have, or be in life. Your visions can be big or small, but should be personal to you and true to who you are and what you want to accomplish in life. These are great for setting intentions and driving action, helping you focus on your heart's deepest desires.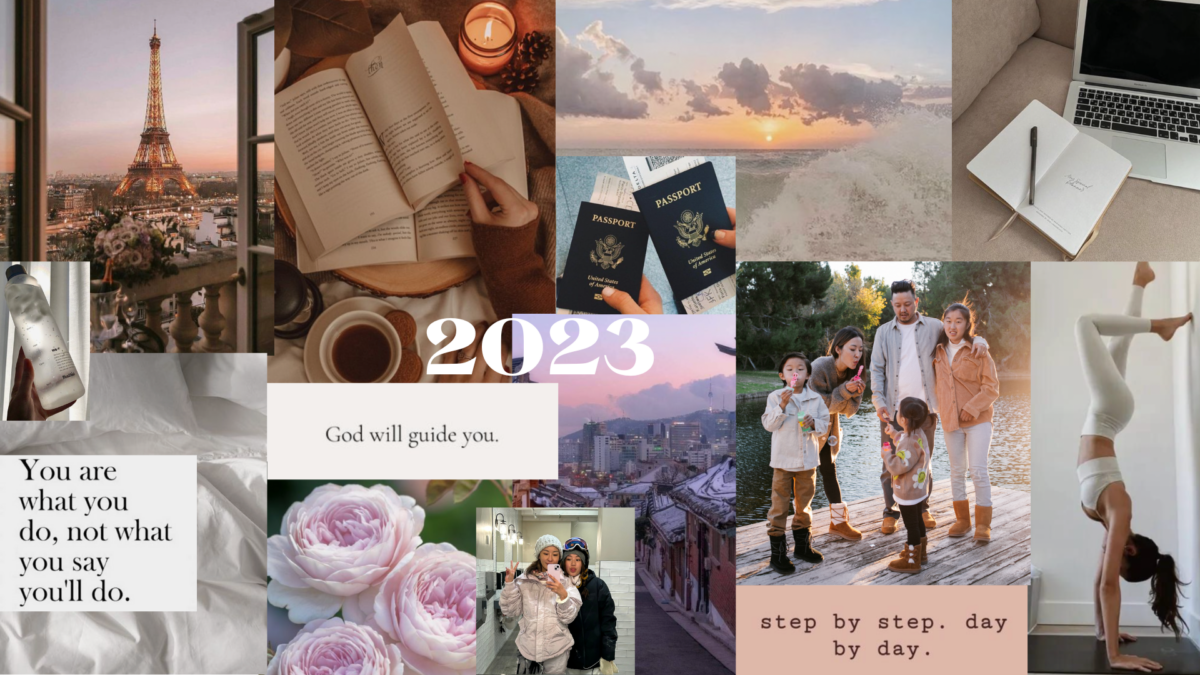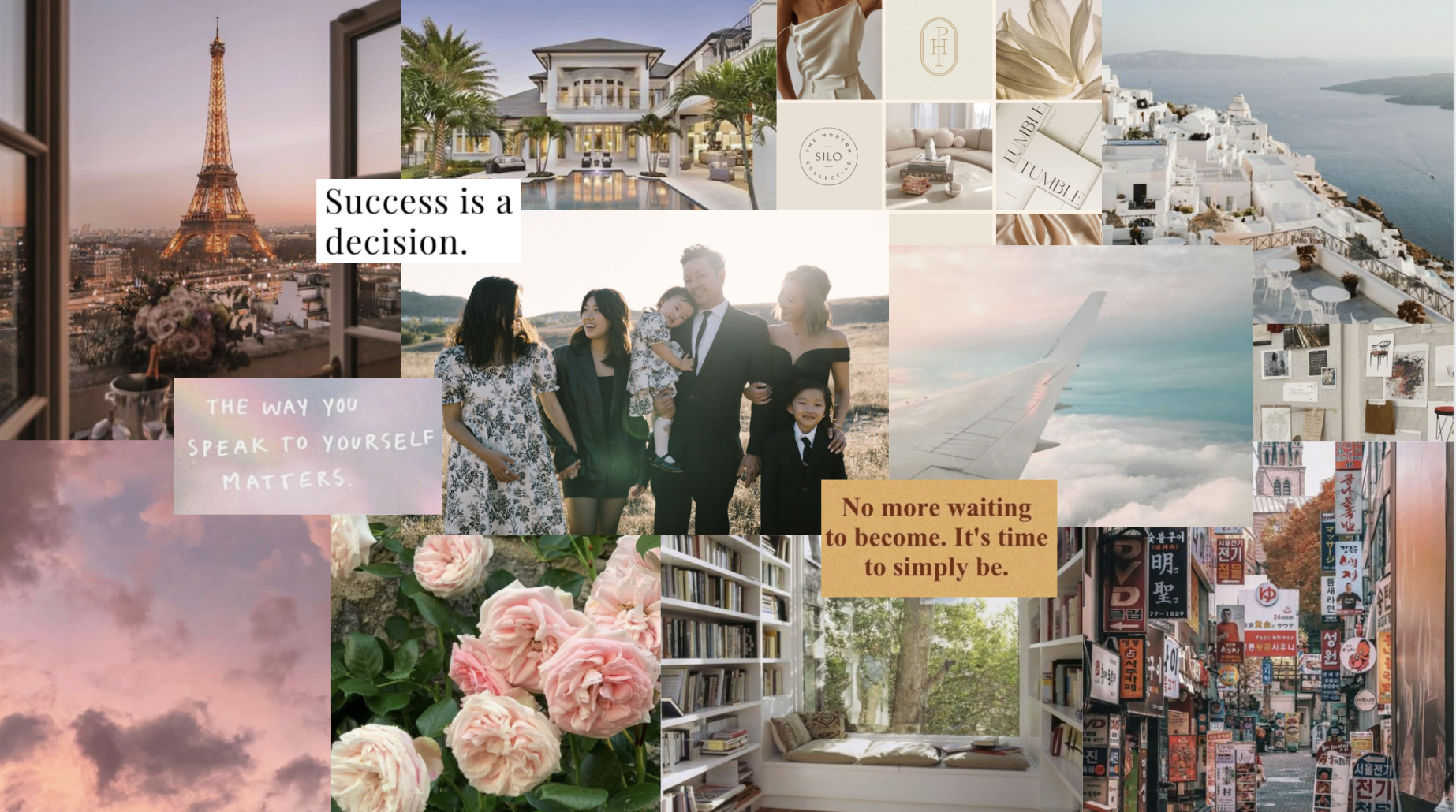 I've put together some of my top tips below for making your own vision board.
How to Make a New Year Vision Board

1. Take Your Time
This can be a work in progress. Sit back and make it a ritual. Put on your favorite Spotify playlist, light a candle, and get started! Sometimes I even like to take 5 minutes to free write. Don't overthink things, just write down any intentions that come to mind for the new year. This way, you can go into your vision board planning with a clear mind.
2. Inspiration Over Specifics
When making a vision board, you have a couple of options on how to start. Many people will focus on finding photos in specific categories such as health, relationships, travel, finance, etc.
I personally like to scroll through Pinterest and find photos that inspire me. I'm not just looking for photos that are pretty, but photos that move me emotionally and spiritually. If you're feeling stuck, you can search words like "travel" to get started.
I like to add the word "aesthetic" into my search as well to find the most curated photos.
3. Put The Vision Board Together
There are many programs that work great for collages but Microsoft Powerpoint is my favorite! Both are very easy to use, you can simply screenshot the photos you want to include and drag the files onto a new slide. Once you have all of your photos in, play with the arrangement.
What inspires you? You can sort by color, category, or keep it random. This part is up to you and your vision.
4. Staying Inspired
Vision boards aren't a one-and-done activity. You need to keep them top of mind so that your subconscious mind can absorb the photos as often as possible! Some ideas of what to do with your creation is to use it as a phone background, computer wallpaper, social media post, or print out and frame it for your wall or desk. These photos came directly from your soul inspiration, and seeing them often will help keep you on track for the year.
I hope these tips will help you get started on your vision board this year! I'd love to see what you create, send me a DM on instagram or tag me in your post!