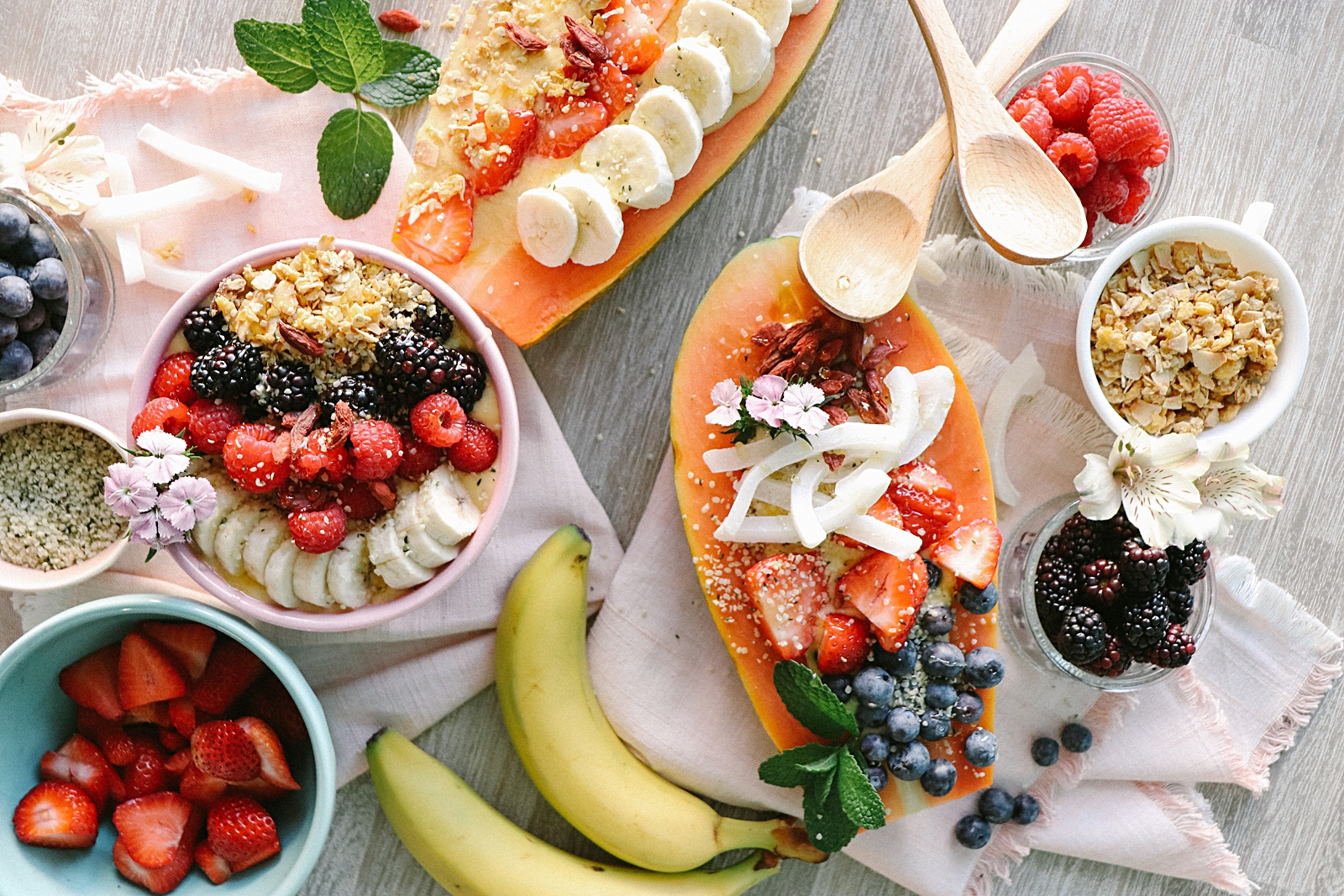 Today, I am sharing my favorite tropical smoothie bowl recipe. I am always looking for new ways to get fruits and vegetables into my kids' daily diet. My second daughter is vegetarian, so smoothies have been a go-to midday snack for myself and the kids. Tropical fruits are always so refreshing and my kids love their mid-day smoothie pick me up!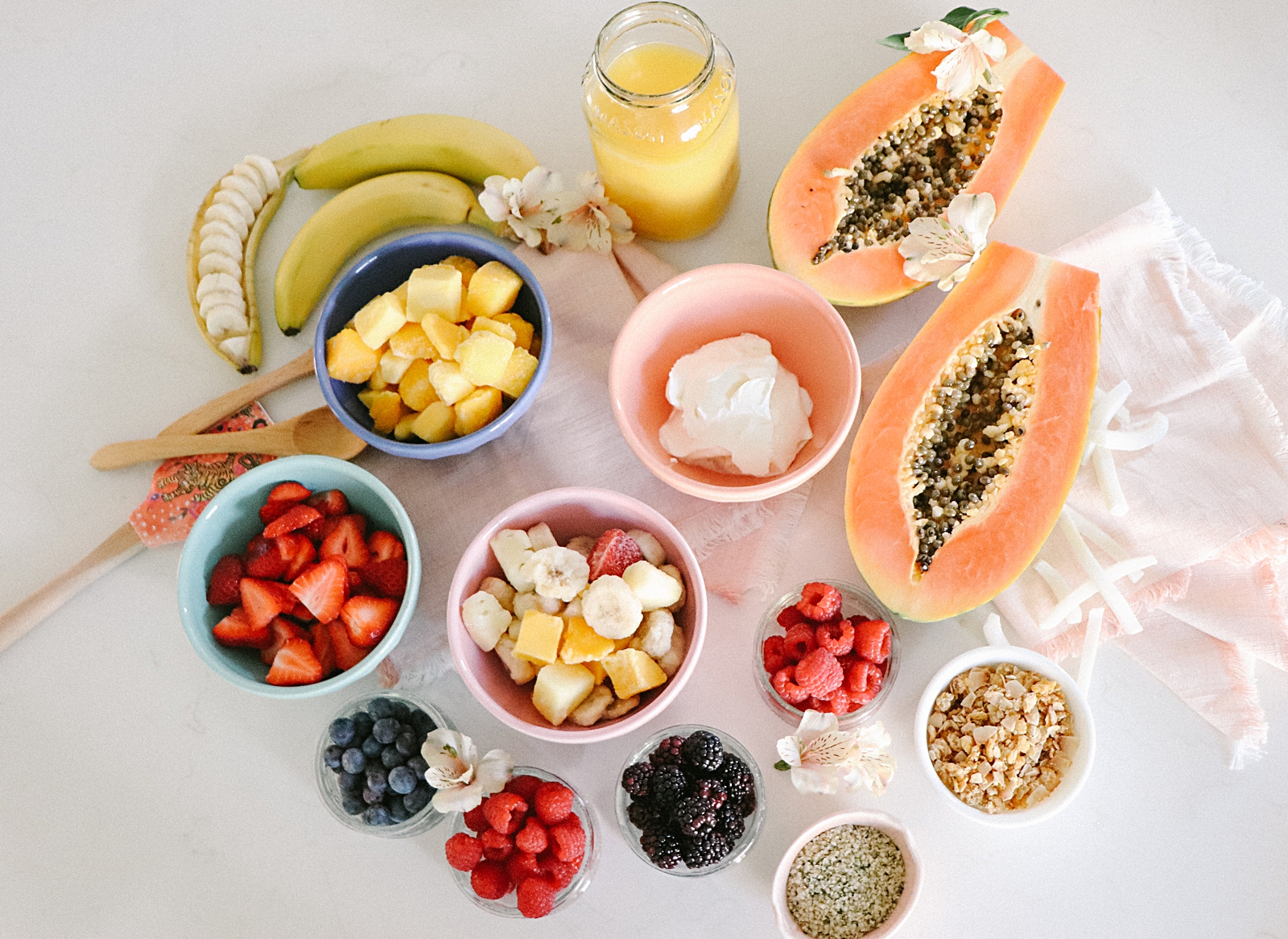 Easy Tropical Smoothie Bowl Recipe
The key to a delicious smoothie bowl is to use frozen fruit so it is extra thick. Additionally, greek yogurt really helps the consistency of the smoothie stay thick and creamy, so it can be enjoyed in large spoonfuls with the fresh fruit on top. The texture of the granola and seeds mixed with the soft fresh berries and smoothie is so refreshing and satisfying. I love the creamy texture mixed with the crunch of granola and nuts!
One of T's favorites is this tropical mango smoothie bowl. Why buy these expensive smoothie bowls at stores when you could be making them at home for much less.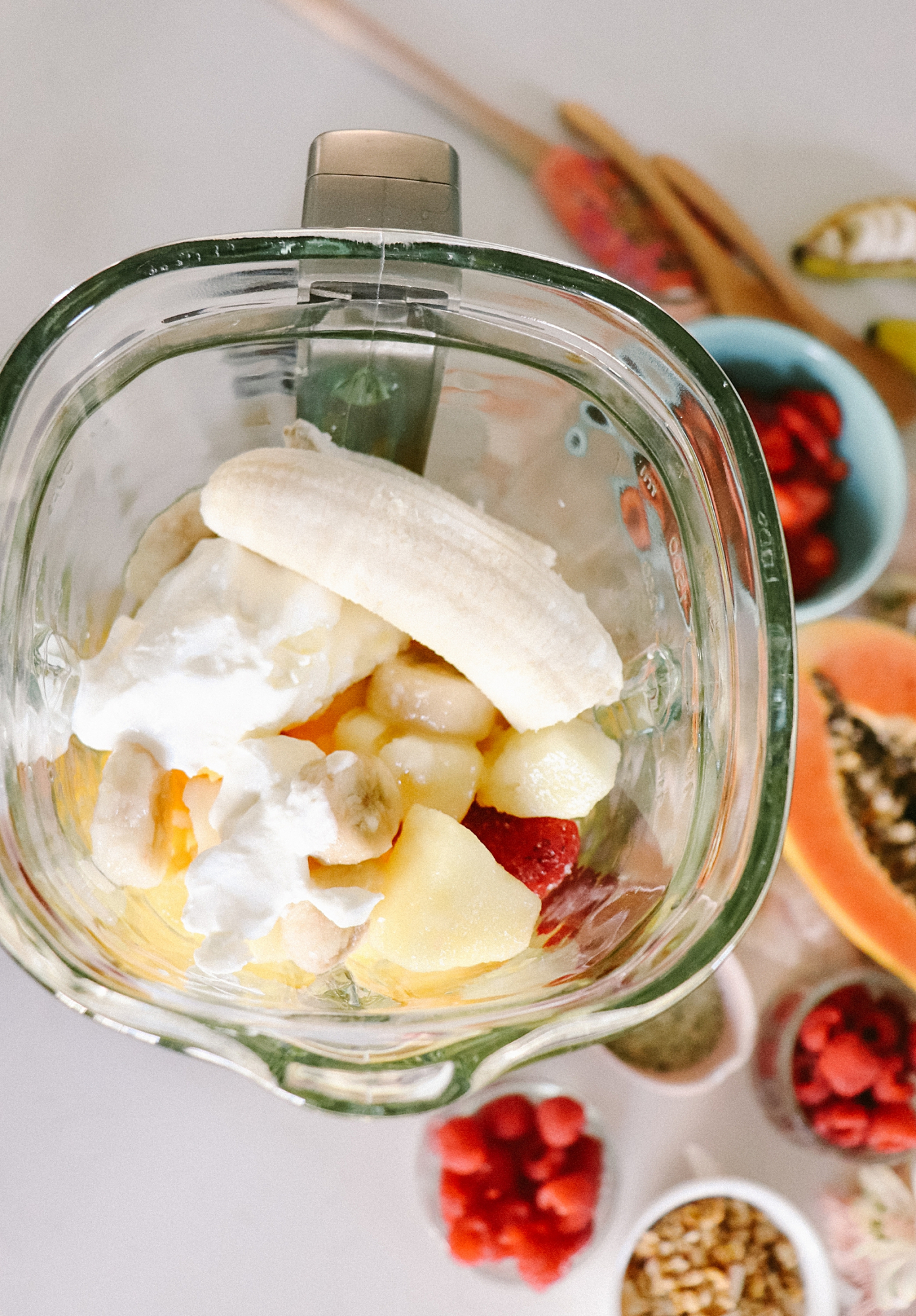 INGREDIENTS:
2 cups of frozen mangoes

1 cup of frozen tropical fruit mix (I bought one that had mango, pineapple, banana, and strawberry)

1 whole banana (frozen preferred, but you can use a fresh one if needed)

½ cup of organic vanilla greek yogurt

½-1 cup of orange juice

Optional items for garnish: fresh berries, fresh banana (sliced), hemp seeds, granola, chia seeds, honey, coconut flakes, goji berries
STEPS:
Combine frozen fruits, yogurt, and orange juice into a blender

Blend until smooth. If you are having trouble blending, feel free to add more orange juice as you mix and blend.

Pour into a bowl

Top with fresh fruit, hemp seeds, chia seeds, granola, coconut flakes, goji berries and coconut flakes

Drizzle with honey and enjoy!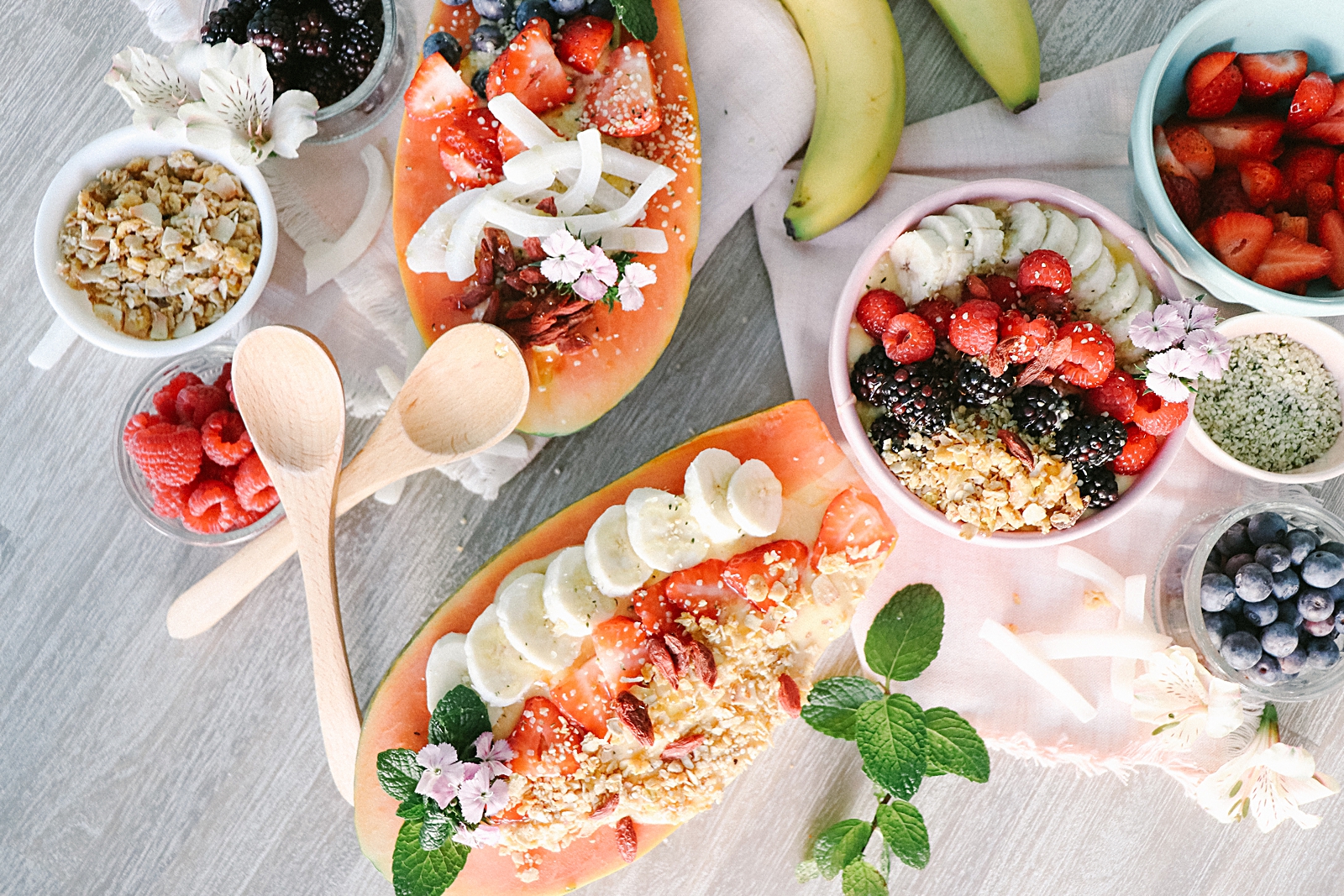 Fresh fruit is another quarantine staple for us and it has saved me on multiple occasions, when my kids were having a major sweet tooth craving. Fruits are nature's candy and when mixed together with the right pairings, it becomes a delicious snack! If I feel like I need an extra boost to my diet that day, I will add collagen protein or vegan protein in my smoothies.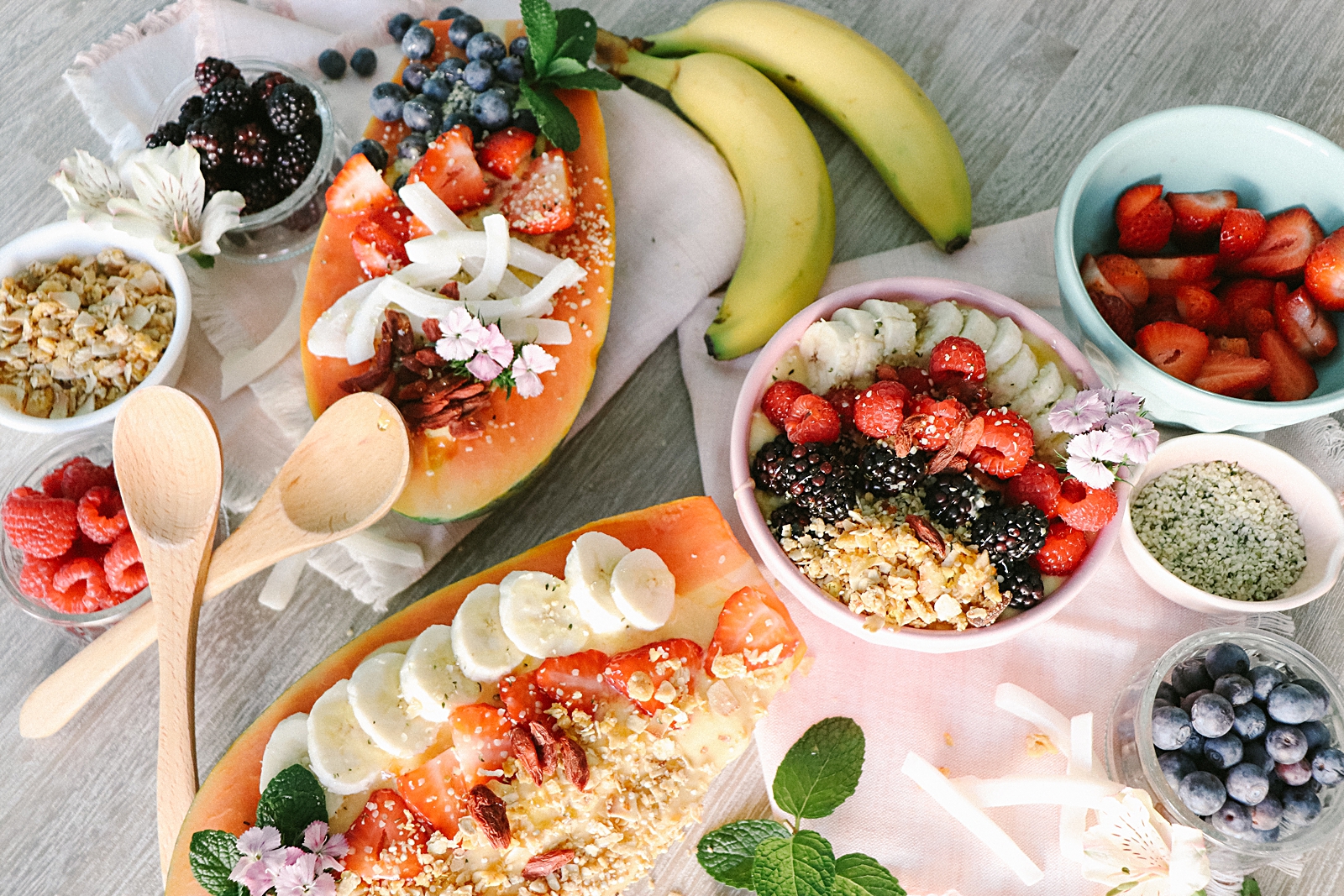 When I am feeling extra fancy, I will carve the seeds out of a ripe papaya and put the smoothie into the center of the papaya for the kids to enjoy. After they are done with the smoothie, they can then enjoy the papaya. It becomes a nutritious and delicious meal that the whole family can enjoy!
Have you tried making a smoothie bowl yet? Let me know in the comments what some of your favorite fruit smoothie combinations are!