Things To Do At Fairmont Grand Del Mar, San Diego
The perfect blend of luxury + family travel at Fairmont Grand Del Mar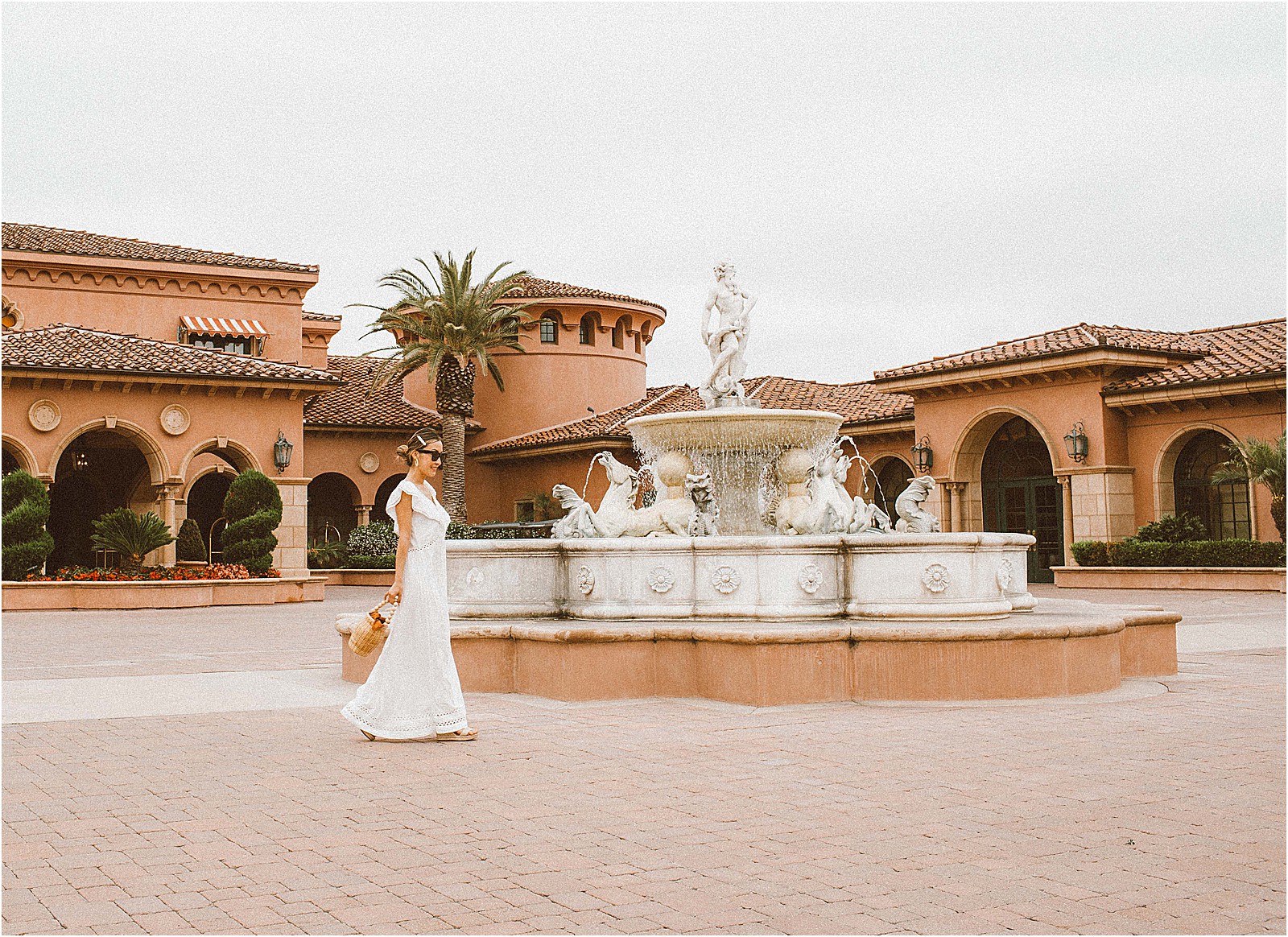 I'm a huge fan of Fairmont properties because they offer the perfect blend of luxury + family. It's one of few hotel chains where I can feel comfortable being with my family yet still enjoy the luxury of five-star hotel amenities during the day and after the kids are asleep. Who says parents can't mix family with luxury and travel in style?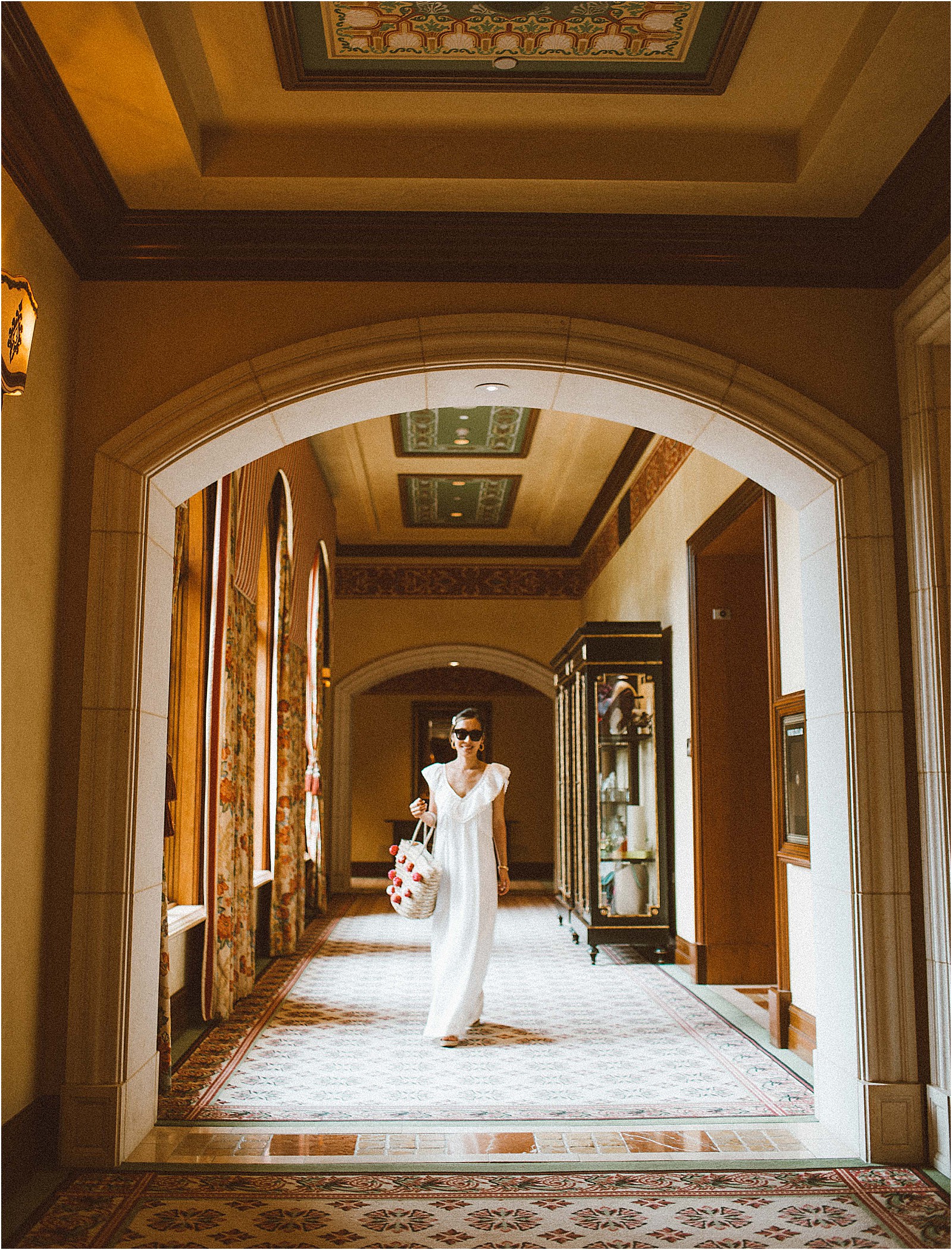 We've been to Fairmont Mayakoba, Fairmont Kea Lani, and Fairmont Ghirardelli over the years and enjoyed our stay in all three properties. So when Fairmont Grand Del Mar reached out to me to come spend a few days enjoying the "Summer At The Grand," of course I leaped at the opportunity!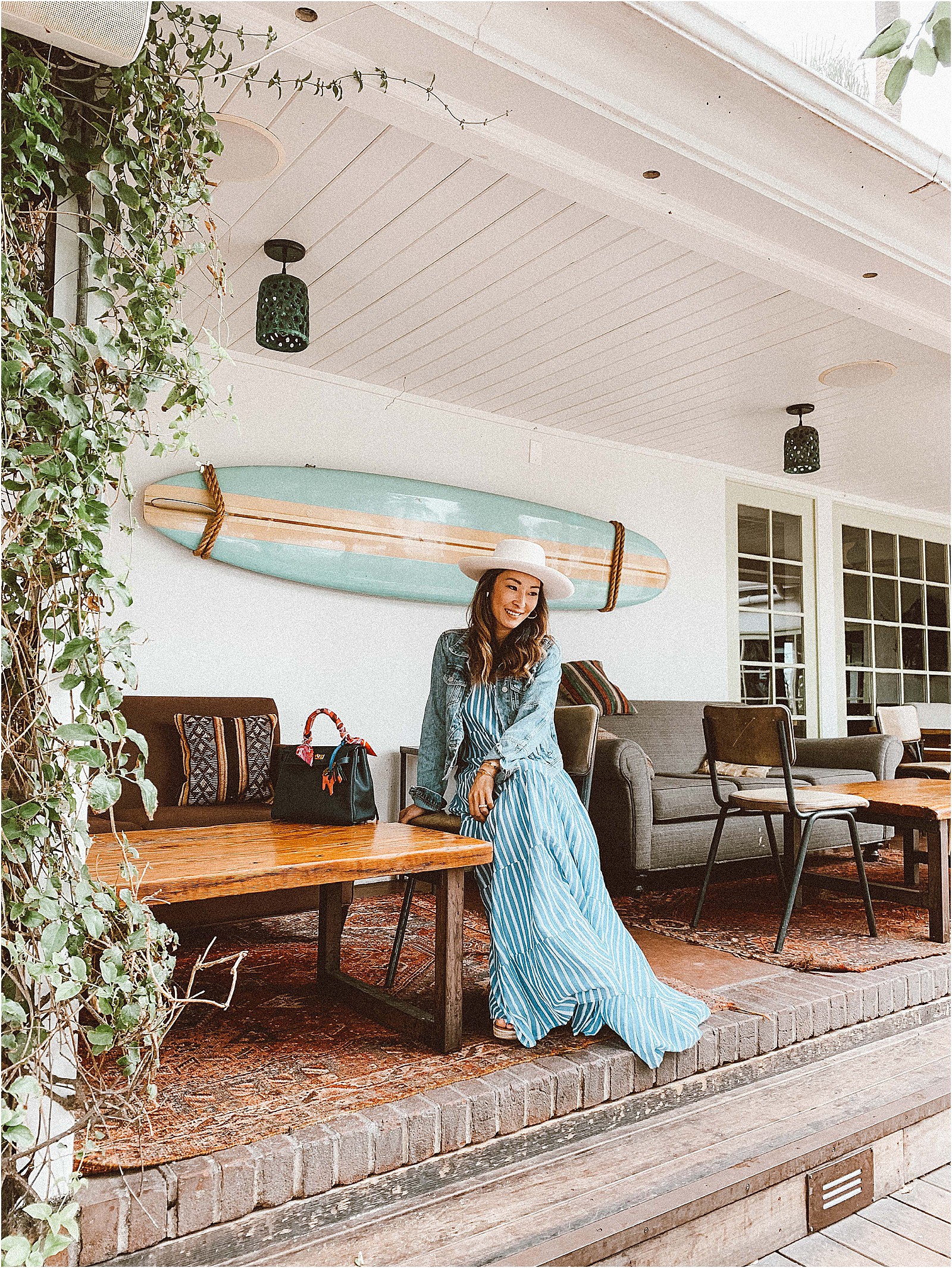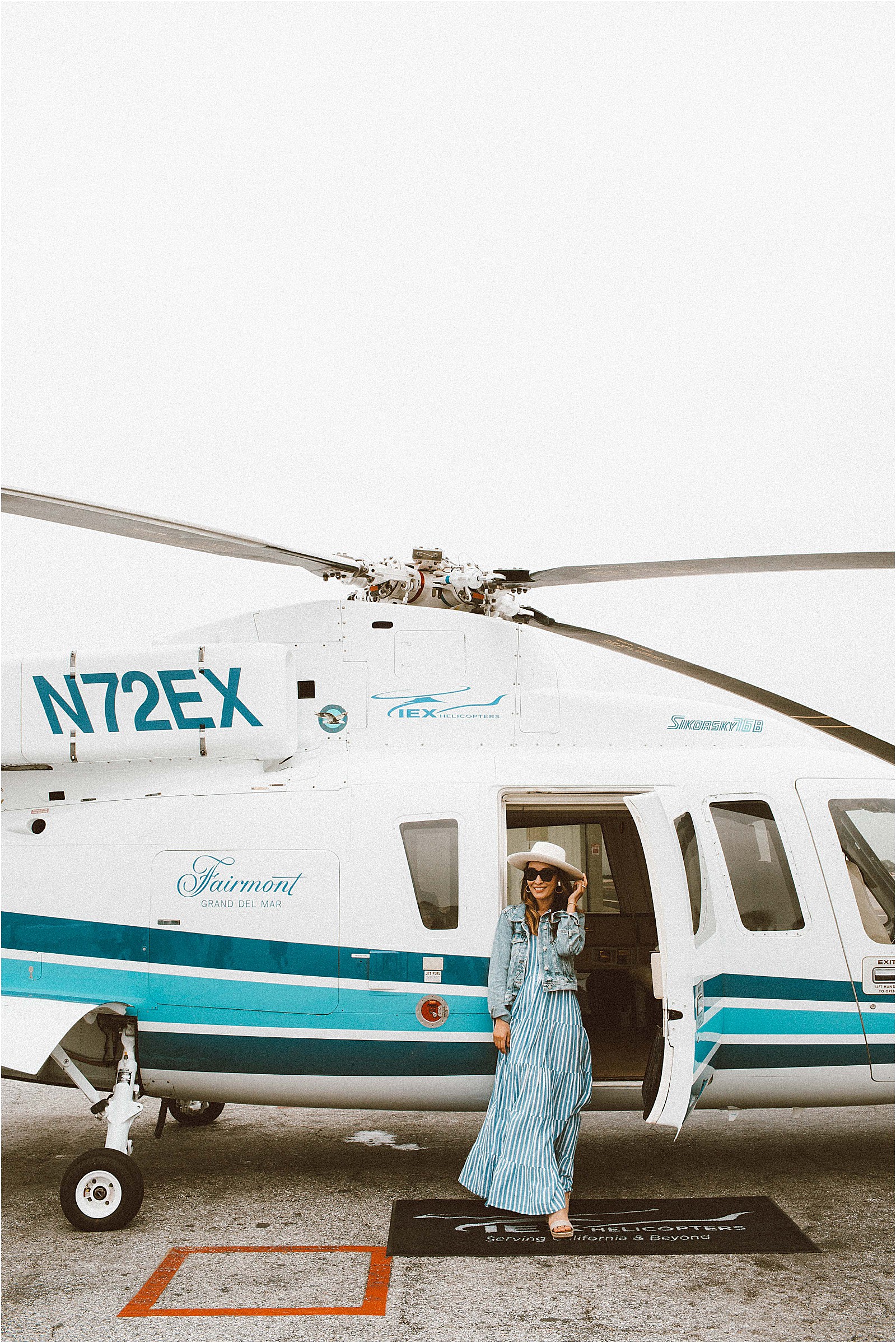 What made this trip to Fairmont Grand Del Mar even more special is that we experienced the ultimate VIP package to travel in style. We arrived at Fairmont Miramar Santa Monica, enjoyed delicious lunch and took the helicopter directly from Santa Monica Airport to the lawn of Fairmont Grand Del Mar!
IEX Helicopter to Fairmont Grand Del Mar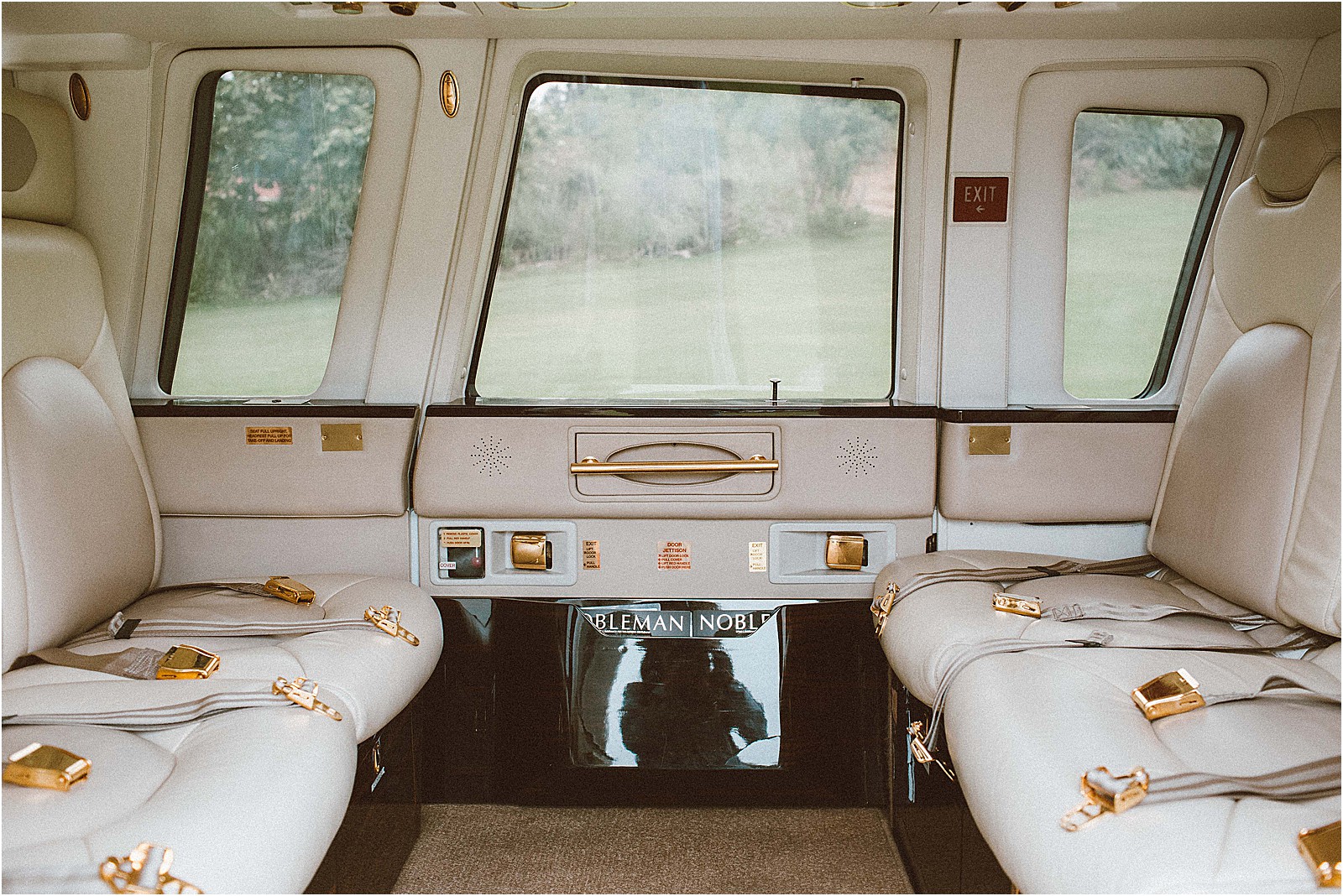 I've been on helicopters before but none like this. The IEX Helicopter was so clean and luxurious, truly a first-class experience in the air. This will be the perfect proposal or wedding anniversary idea for that special person in your life. You can learn more about this private helicopter charter experience here.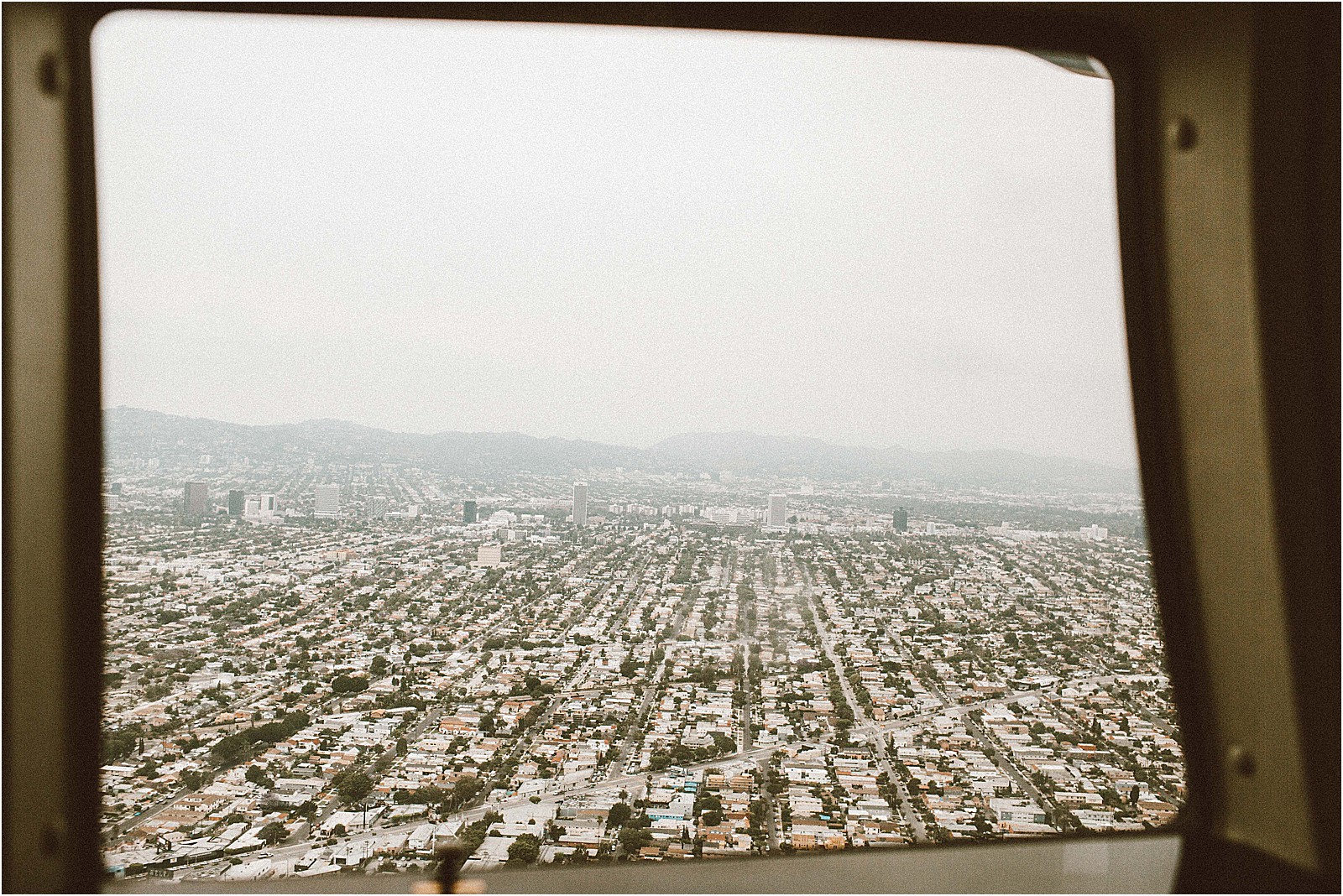 The drive from Santa Monica to San Diego typically takes about 2-3 hours depending on traffic but this helicopter ride only took us 45 minutes.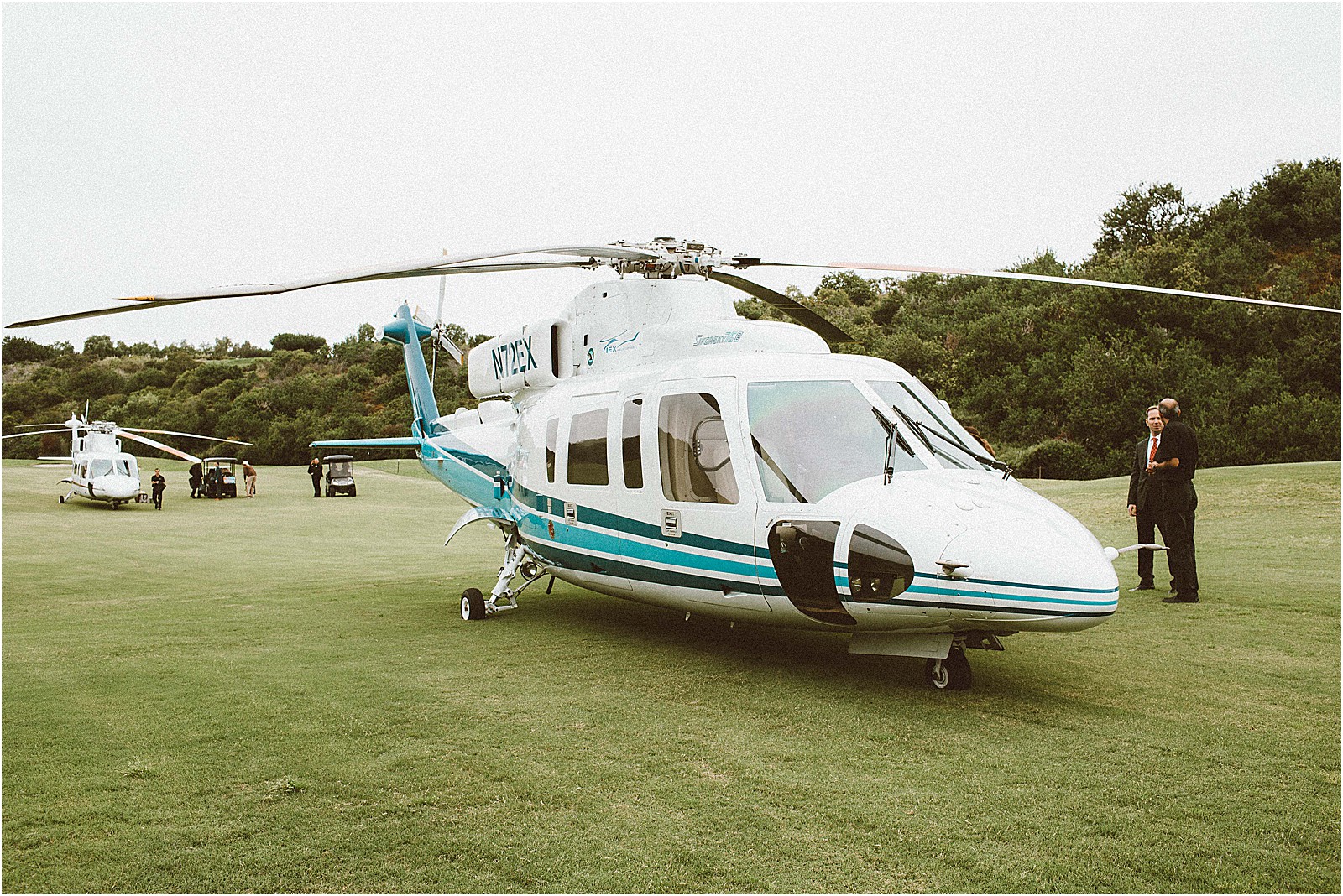 The landing was so smooth and easy. A private helicopter ride definitely beats driving through traffic. Can every trip be this fabulous? 🙂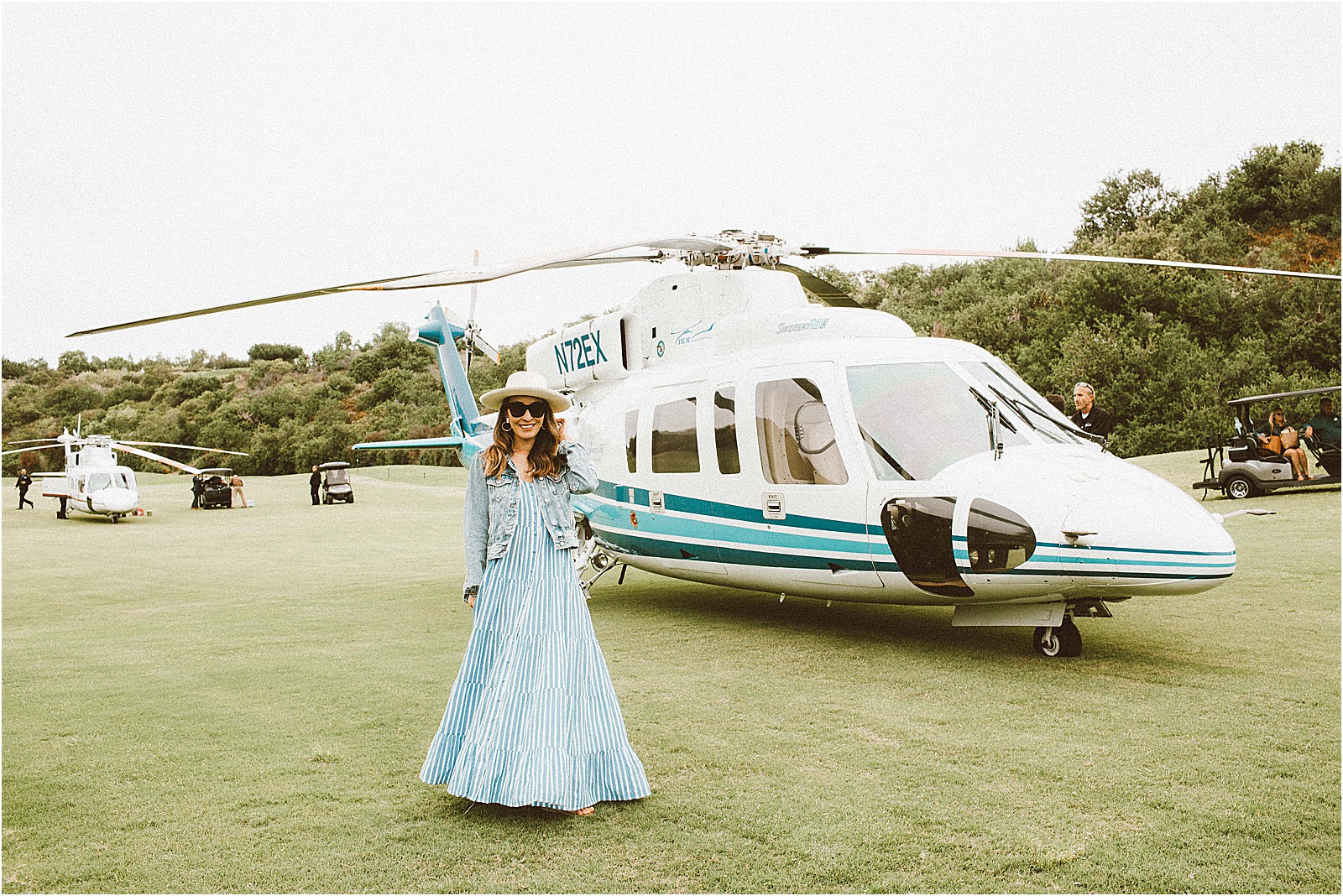 Fairmont Grand Del Mar Lobby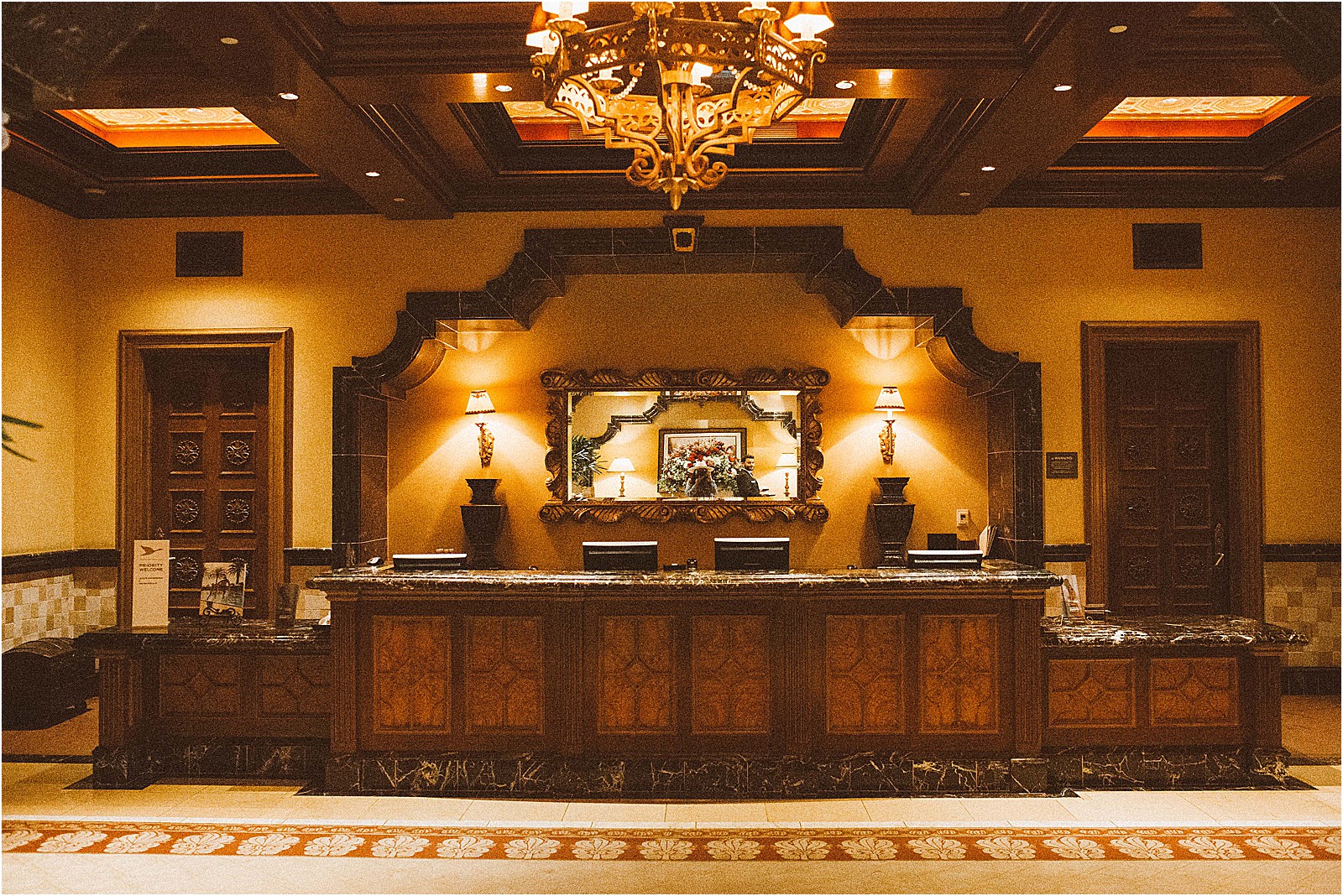 As soon as you enter the lobby, you are greeted by majestic and regal details of ultimate first-class luxury. Ornate lighting, antique furniture and vintage gold details against the elegant dark wood backdrop create an atmosphere of high class luxury, inviting the guest into another world of rich art and history.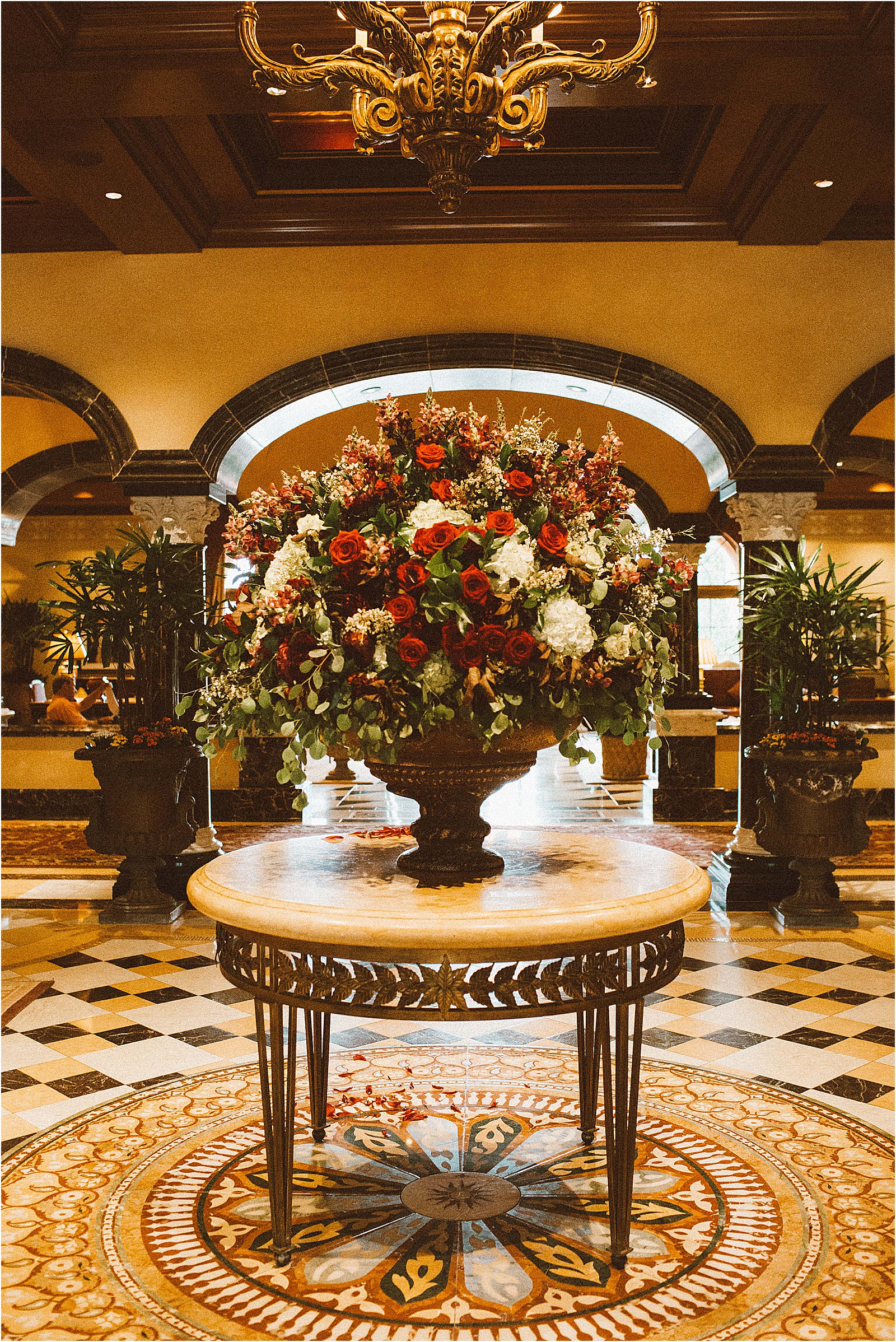 Once inside, it's hard to believe that you are in a family-friendly resort in San Diego because everything is so grand and luxurious. For art and vintage lover like myself, each room and architectural detail was a much needed visual treat.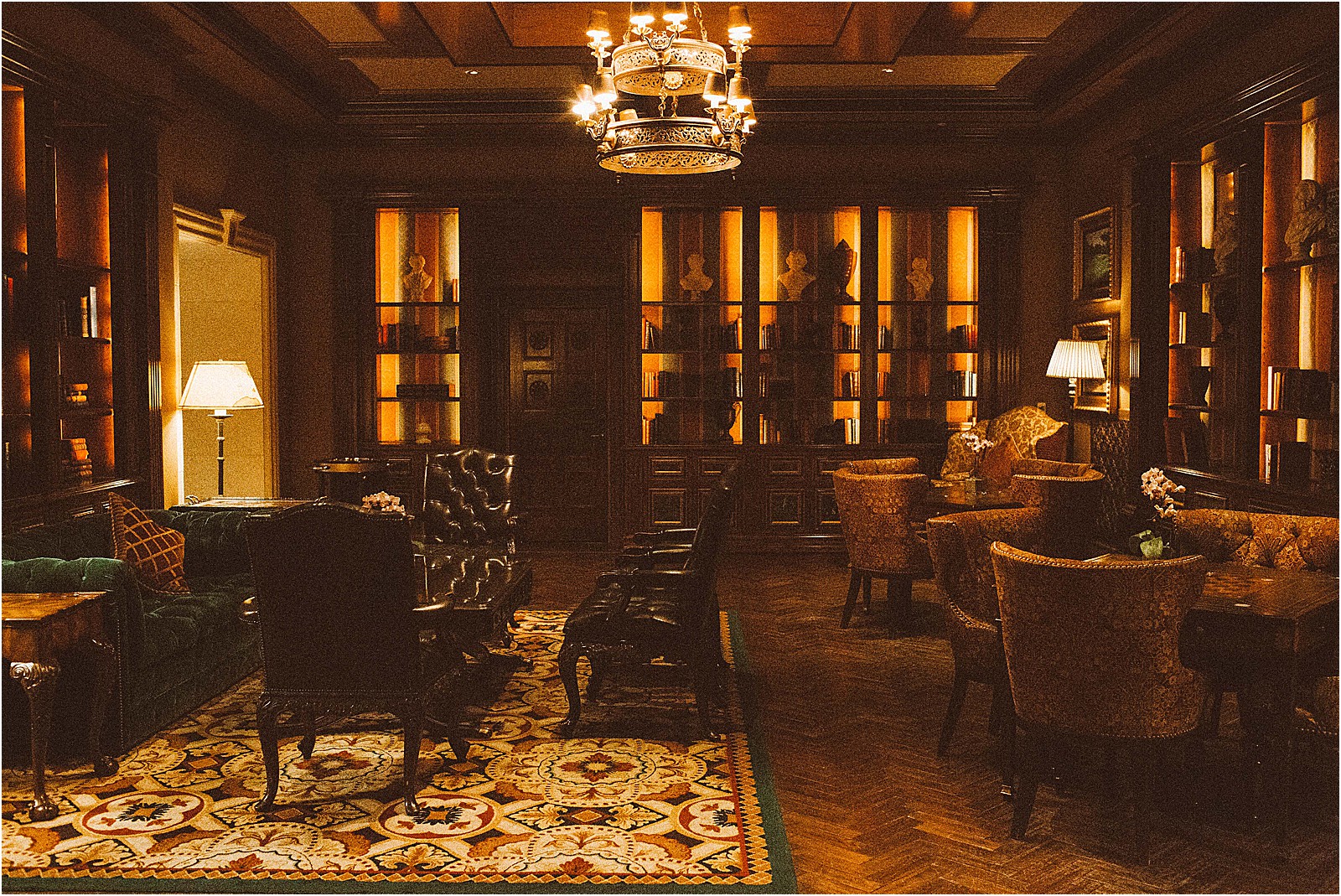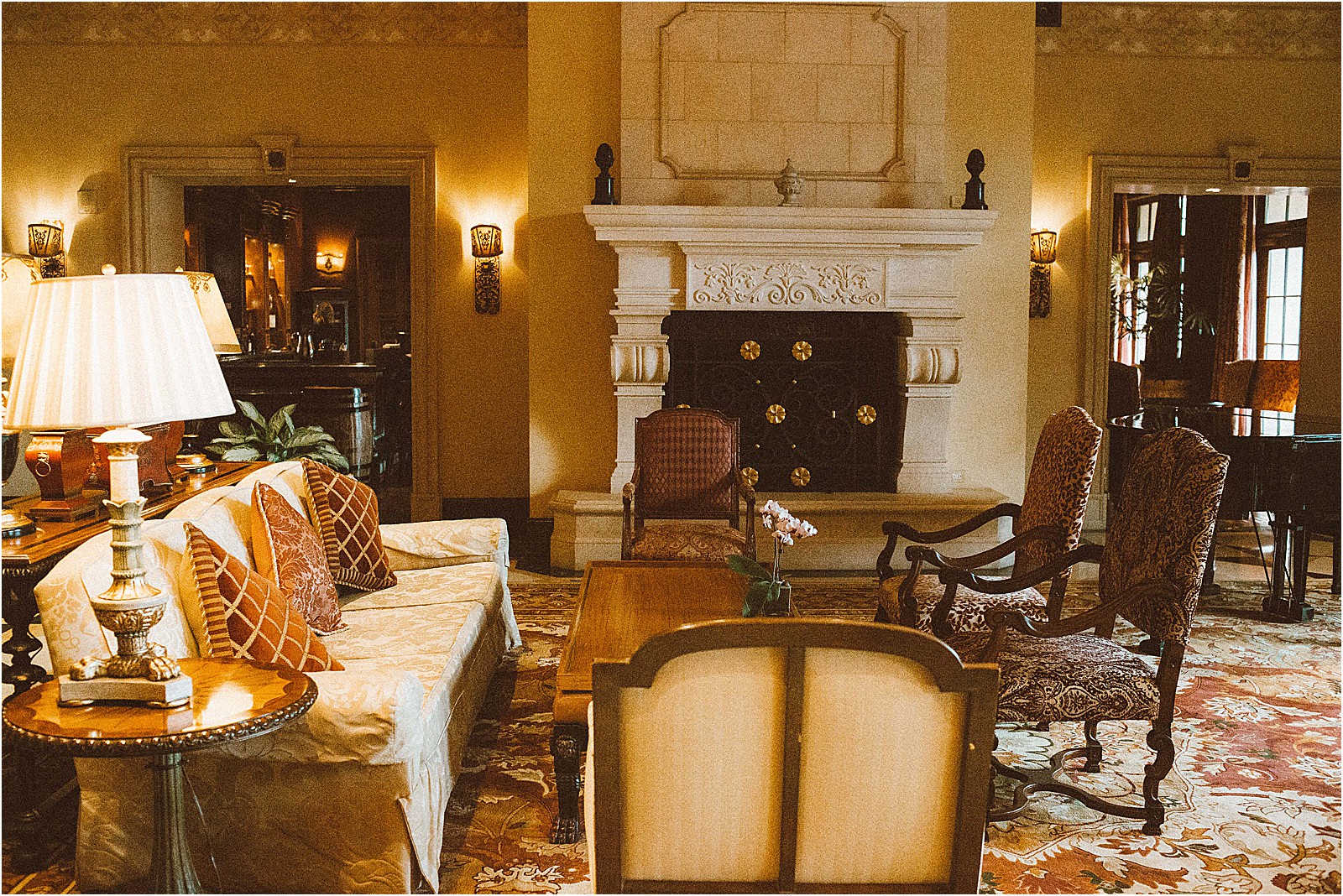 Fairmont Grand Del Mar- A Room With A View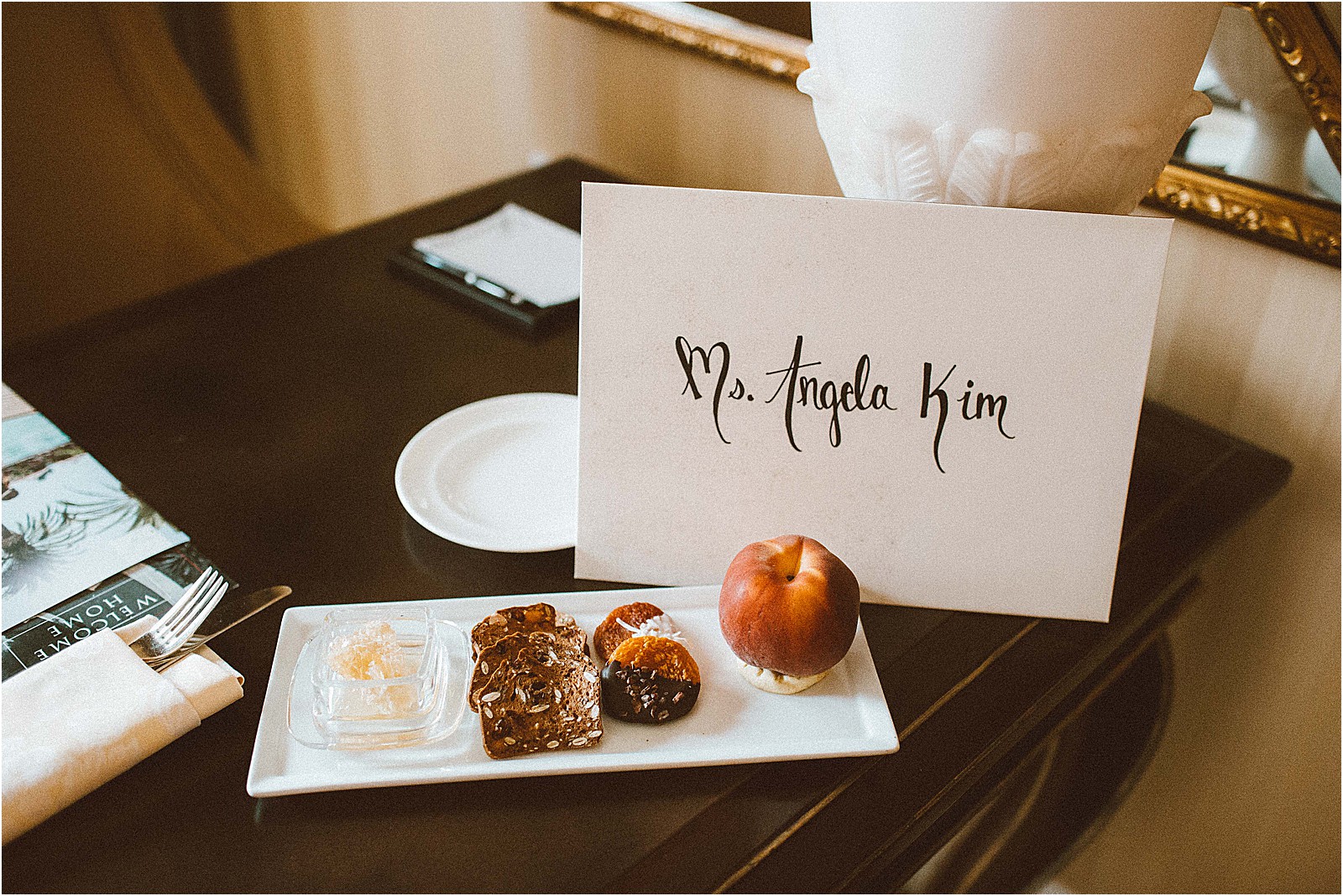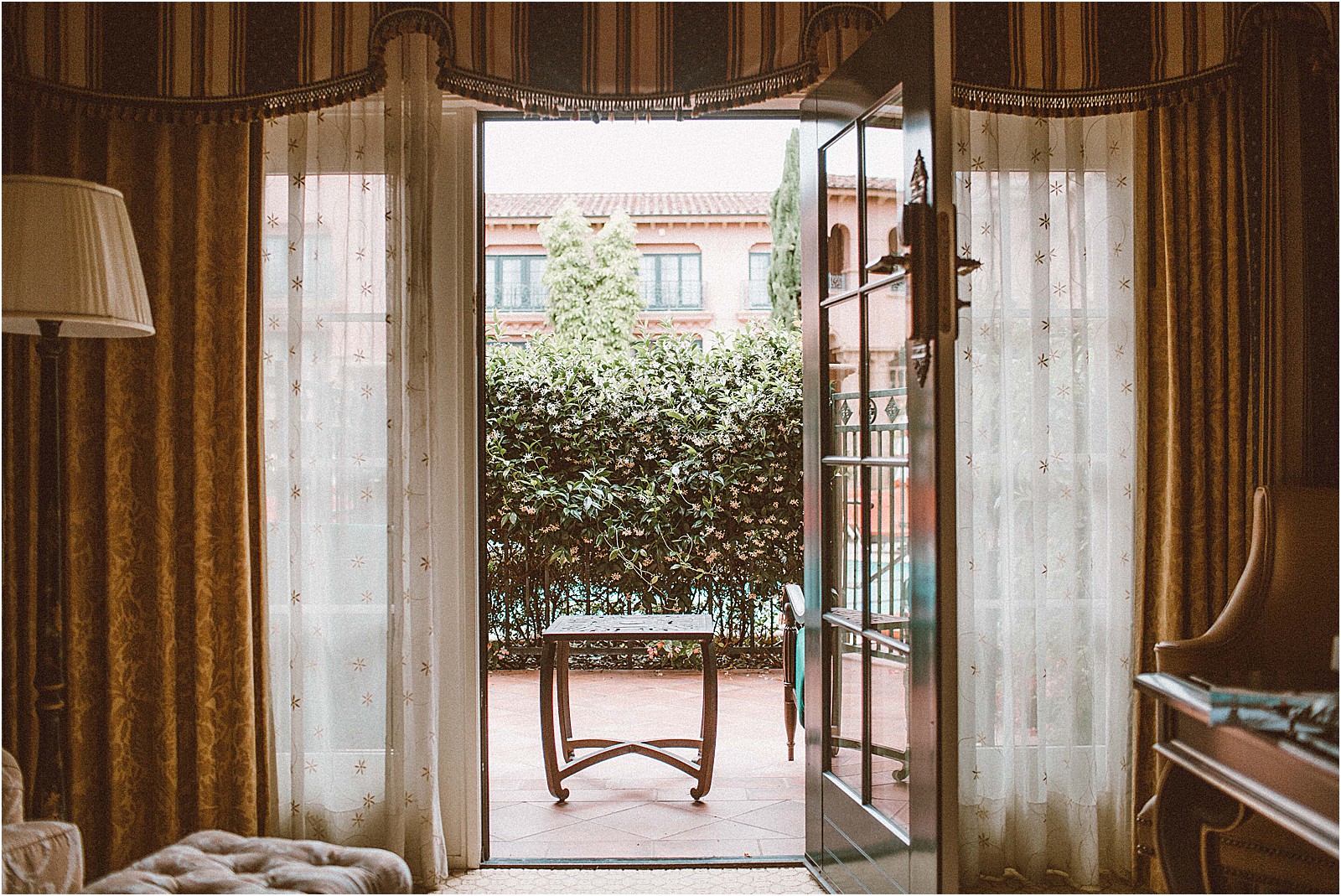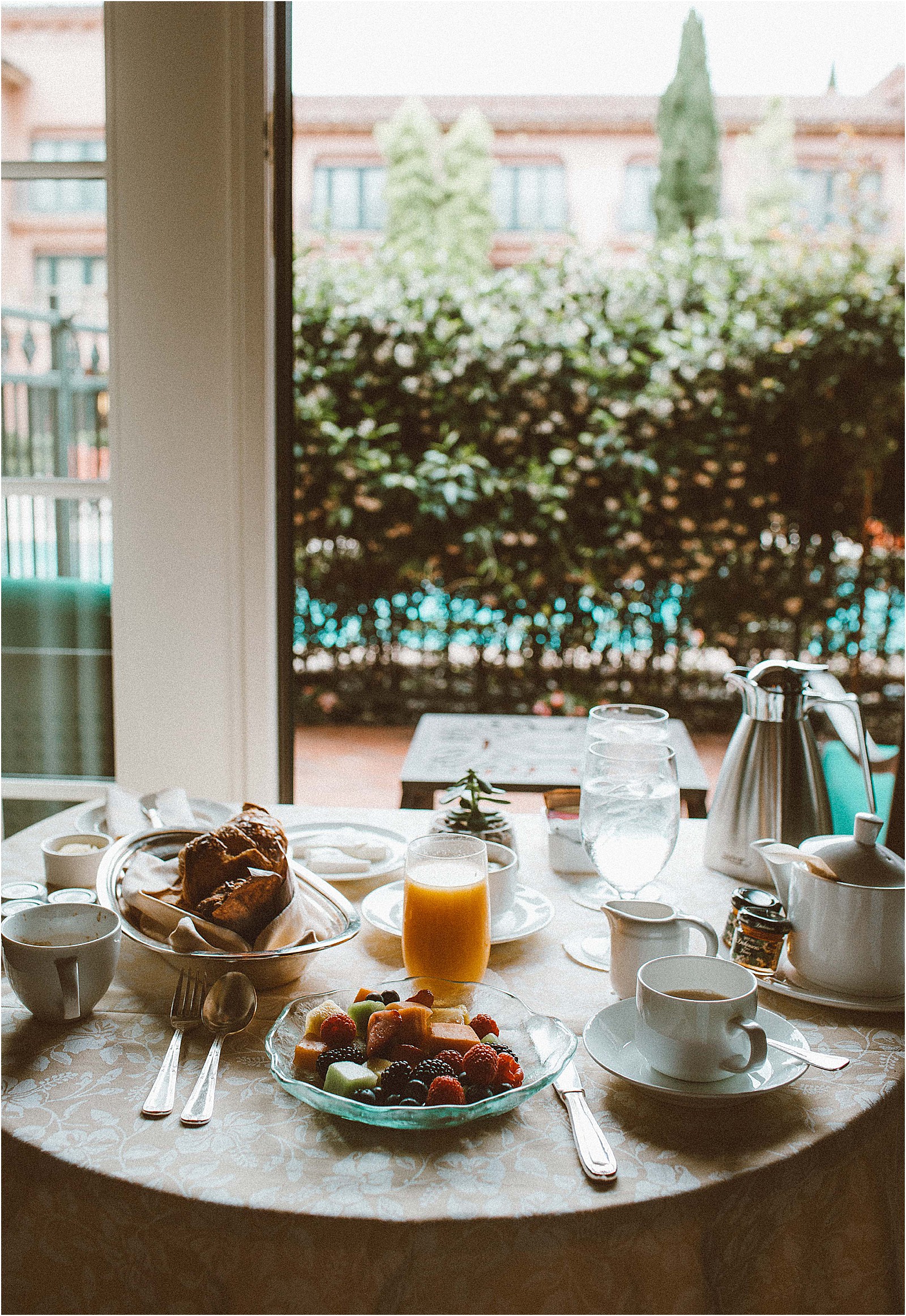 One of my favorite part of the Fairmont Grand Del Mar experience was the spacious and quaint standard room. After sleeping like a baby on its soft bed, I woke up to this view. I enjoyed their signature continental breakfast in the room in complete silence, except the sounds of flowing water from the pool located right outside and occasional chirping of humming birds. It was a morning of pure relaxation and bliss, a moment I didn't realize I needed until it occurred. It felt rejuvenating to the core.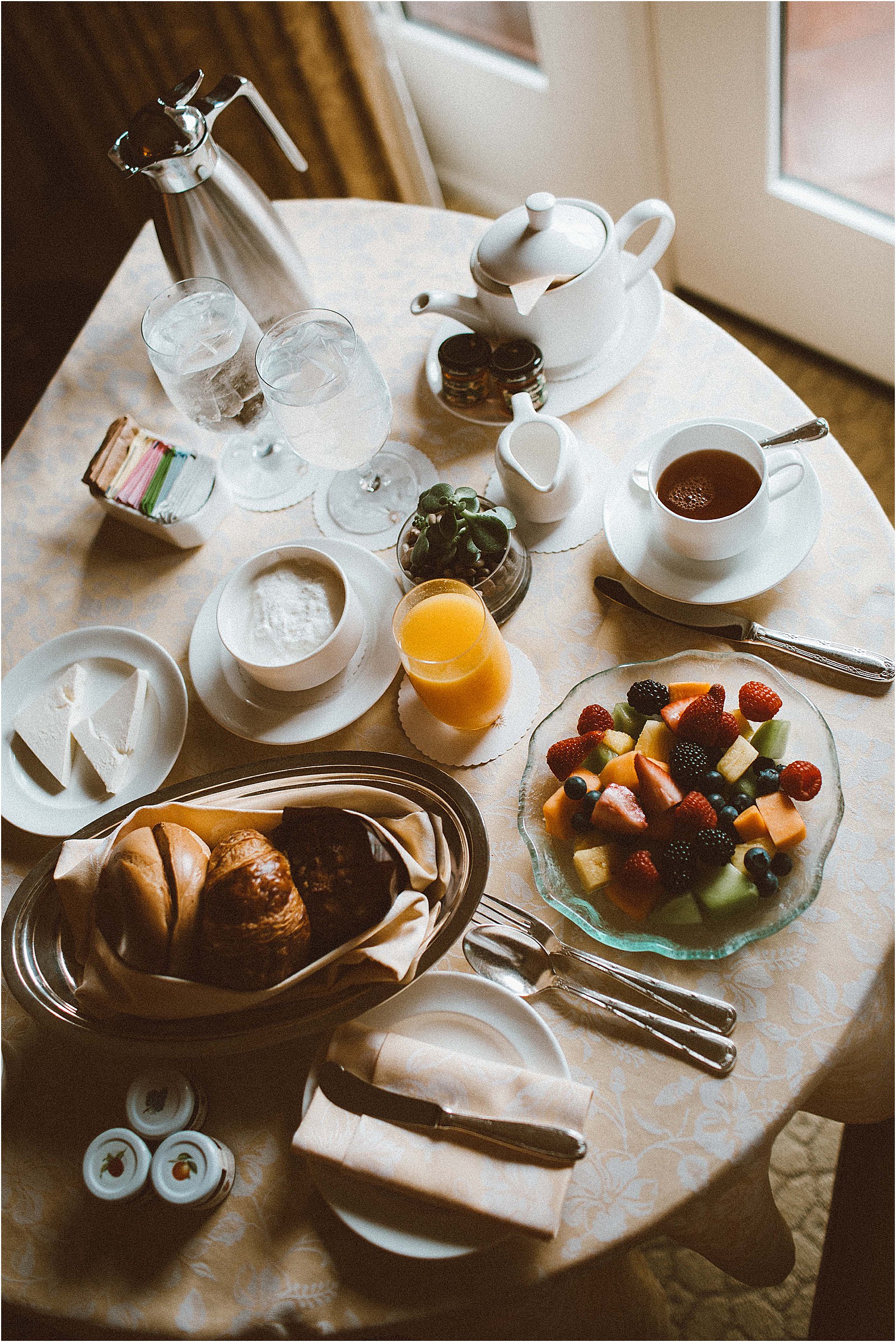 As you can see, the beauty of these rooms is in the details of marble, vintage gold and beautiful patterns on the carpets, upholstery, even the lamp post. There's not a single object that is out of place both functionally and aesthetically.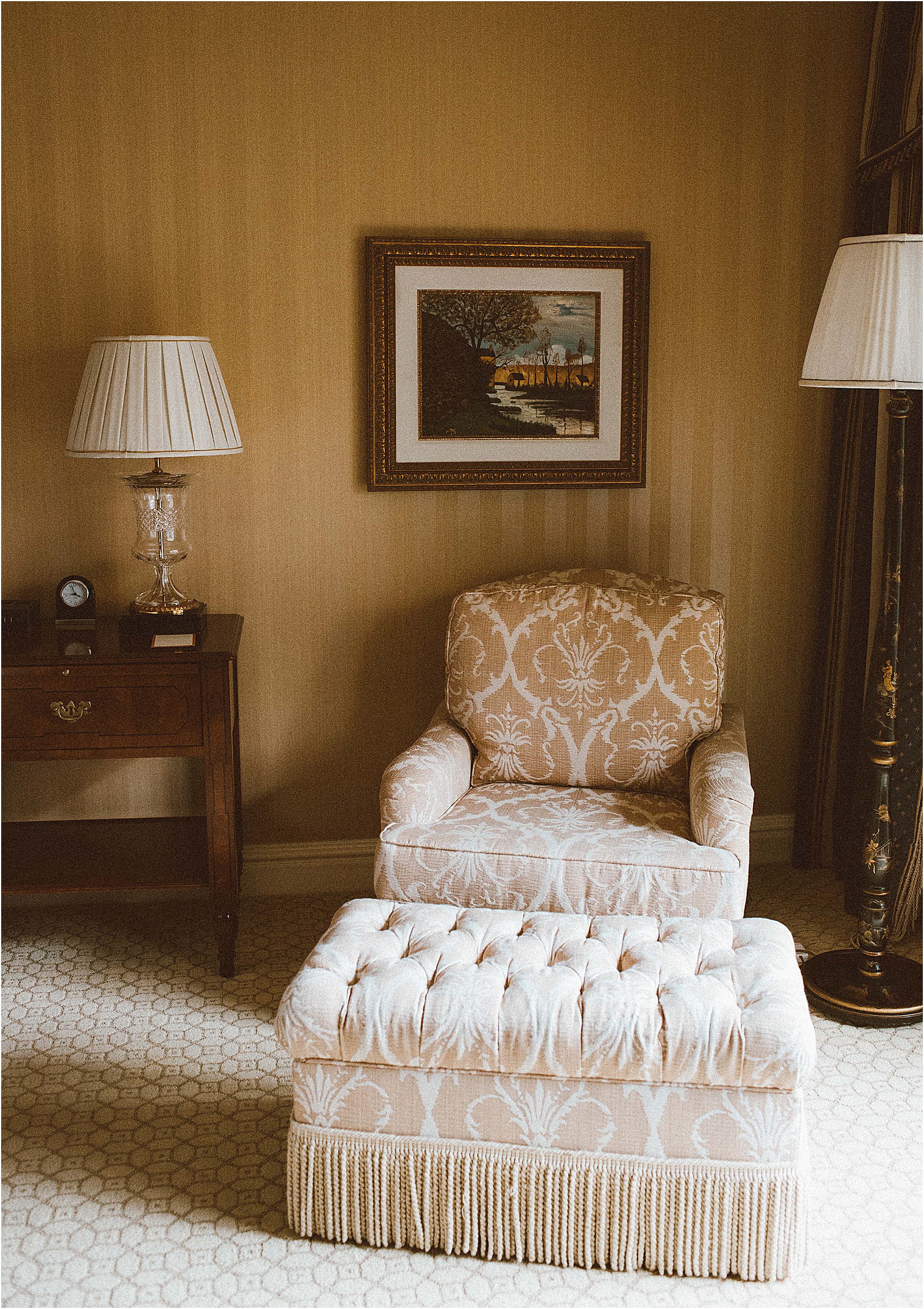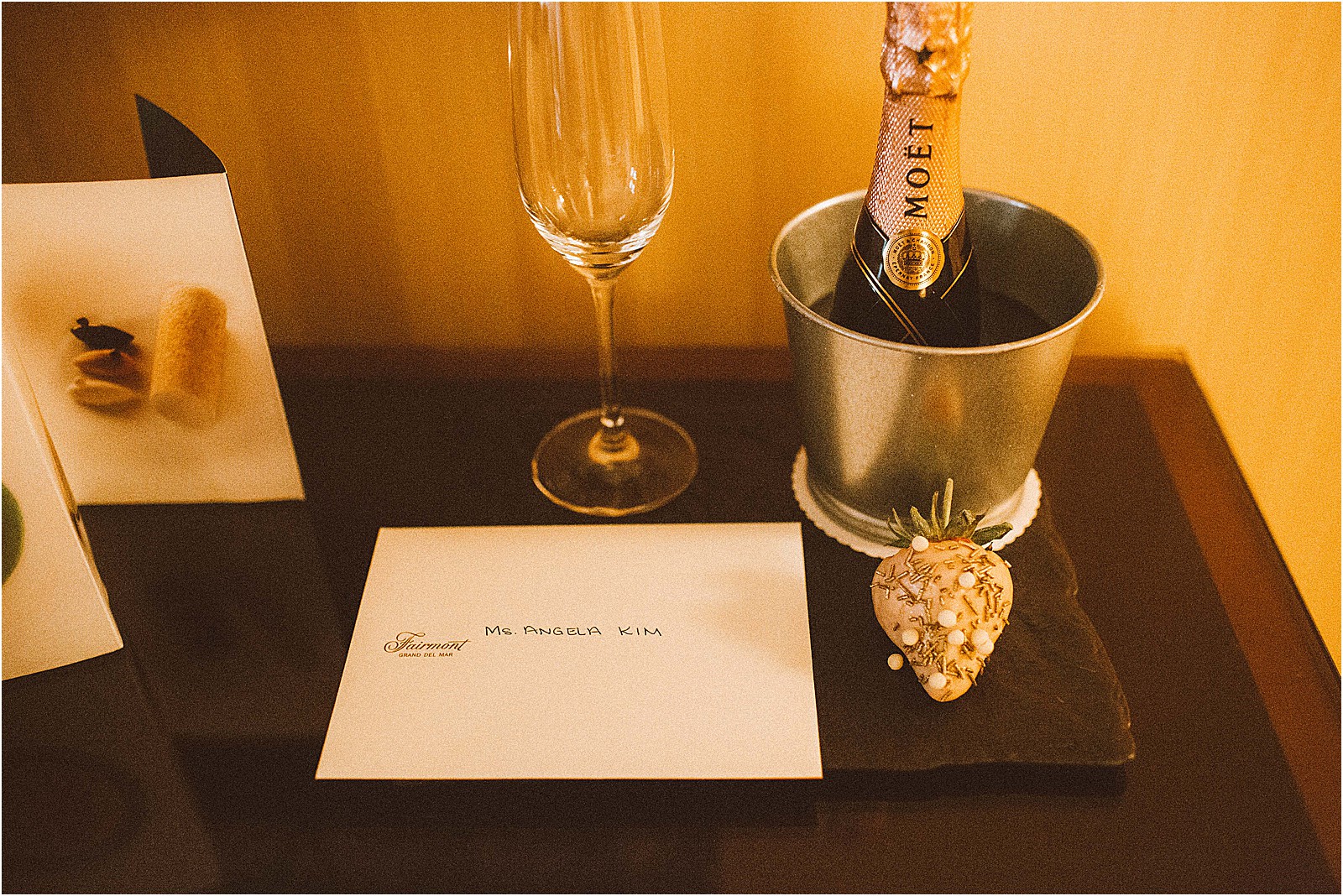 Friday Nights At Fairmont Grand Del Mar
Dinner & Movie By The Pool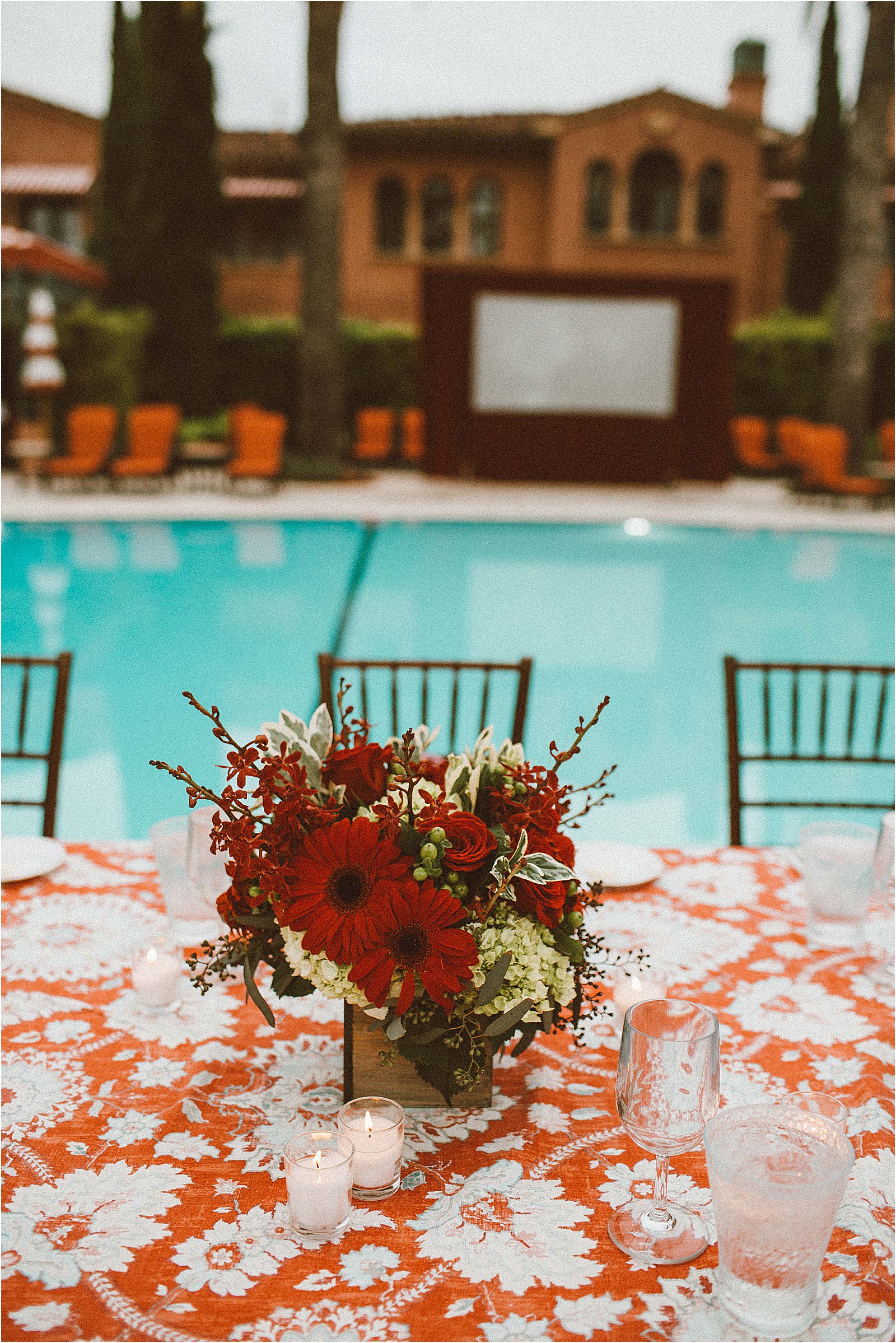 If you're looking for a more personalized and upscale experience, consider joining the dinner & movie by the pool every Friday nights during summer. Menu is extensive from tomahawk steak, lobster tail to delicious salads, vegetables and dessert options. The lobster and steak were cooked to perfection on-site by a private chef and the pasta was delectable.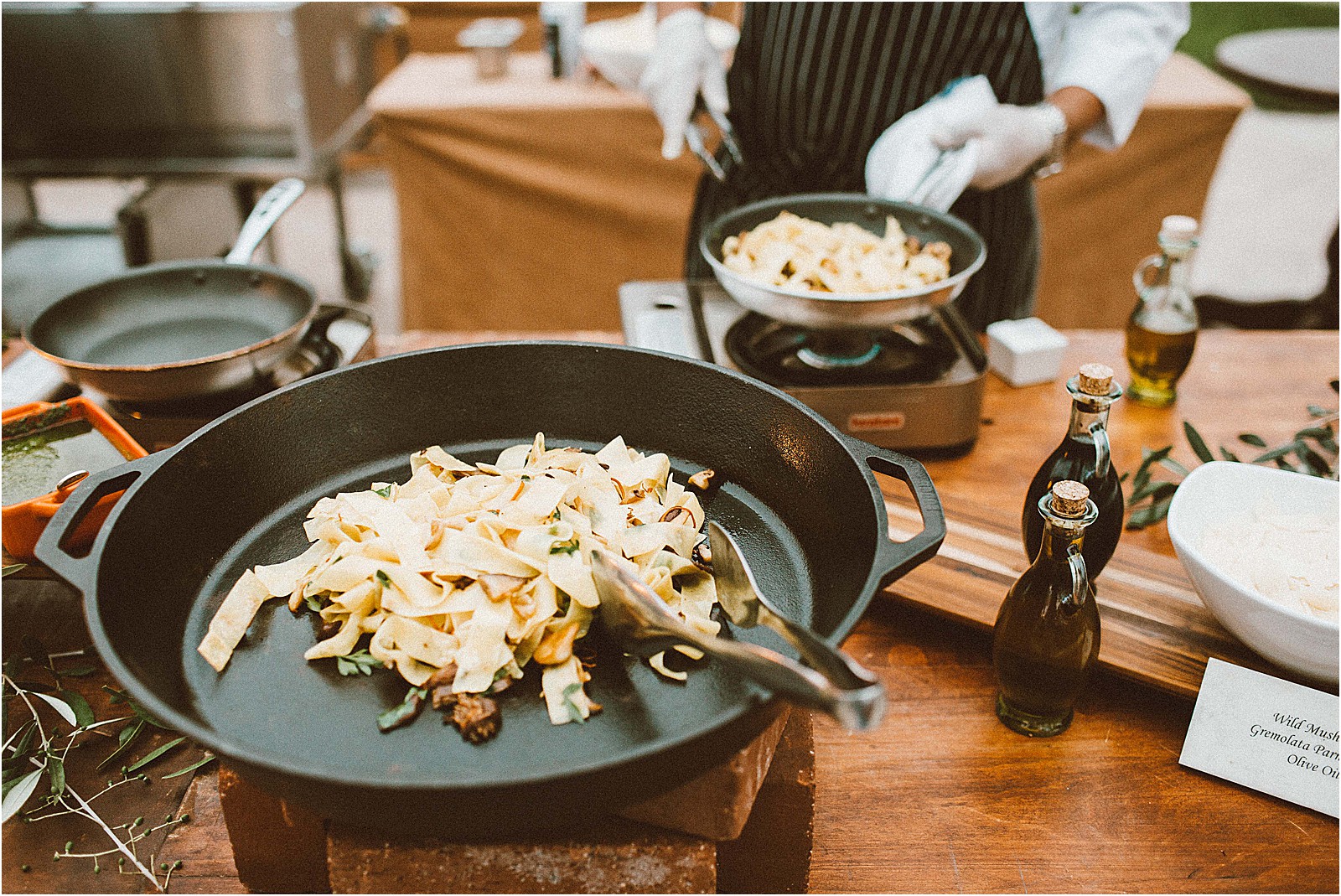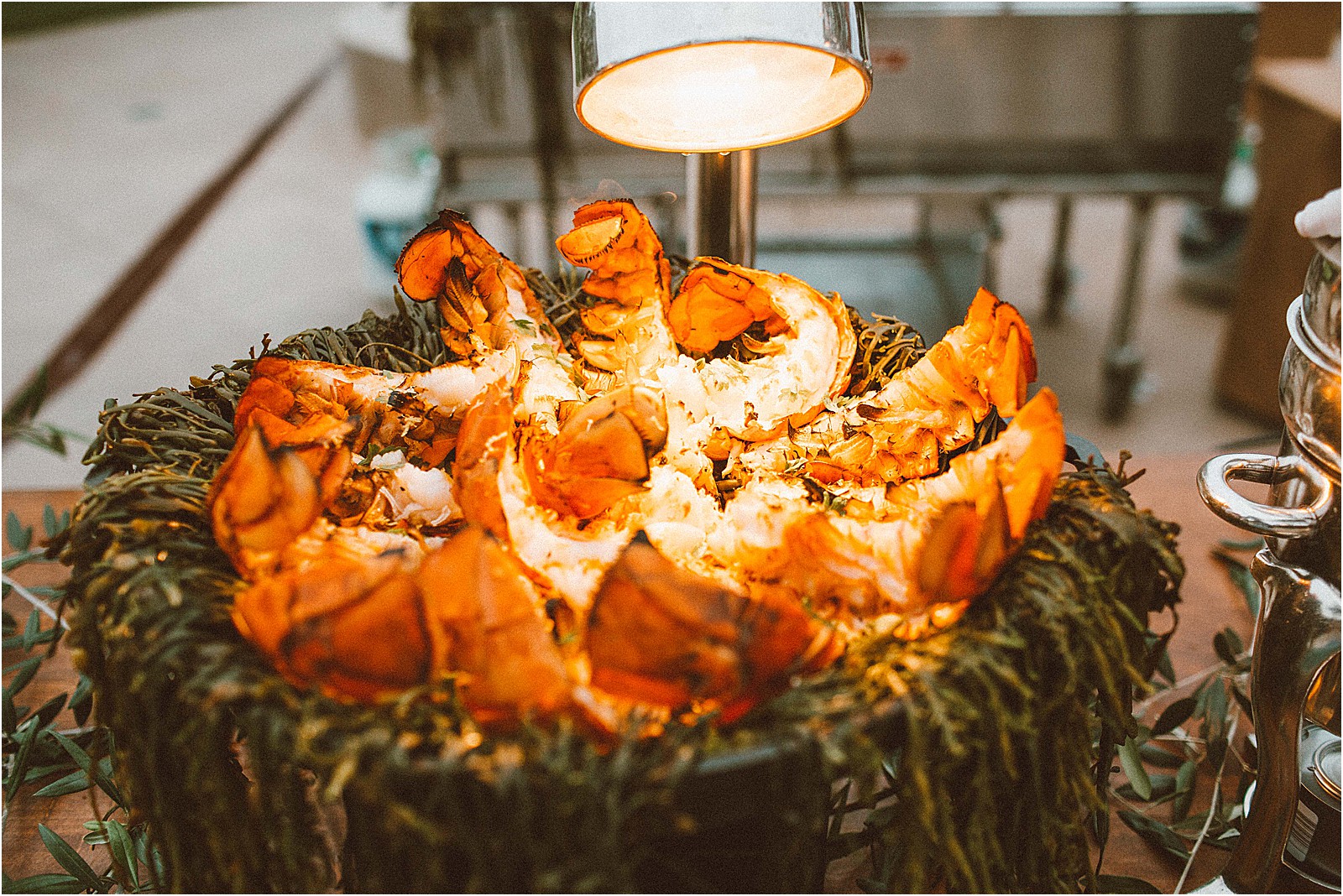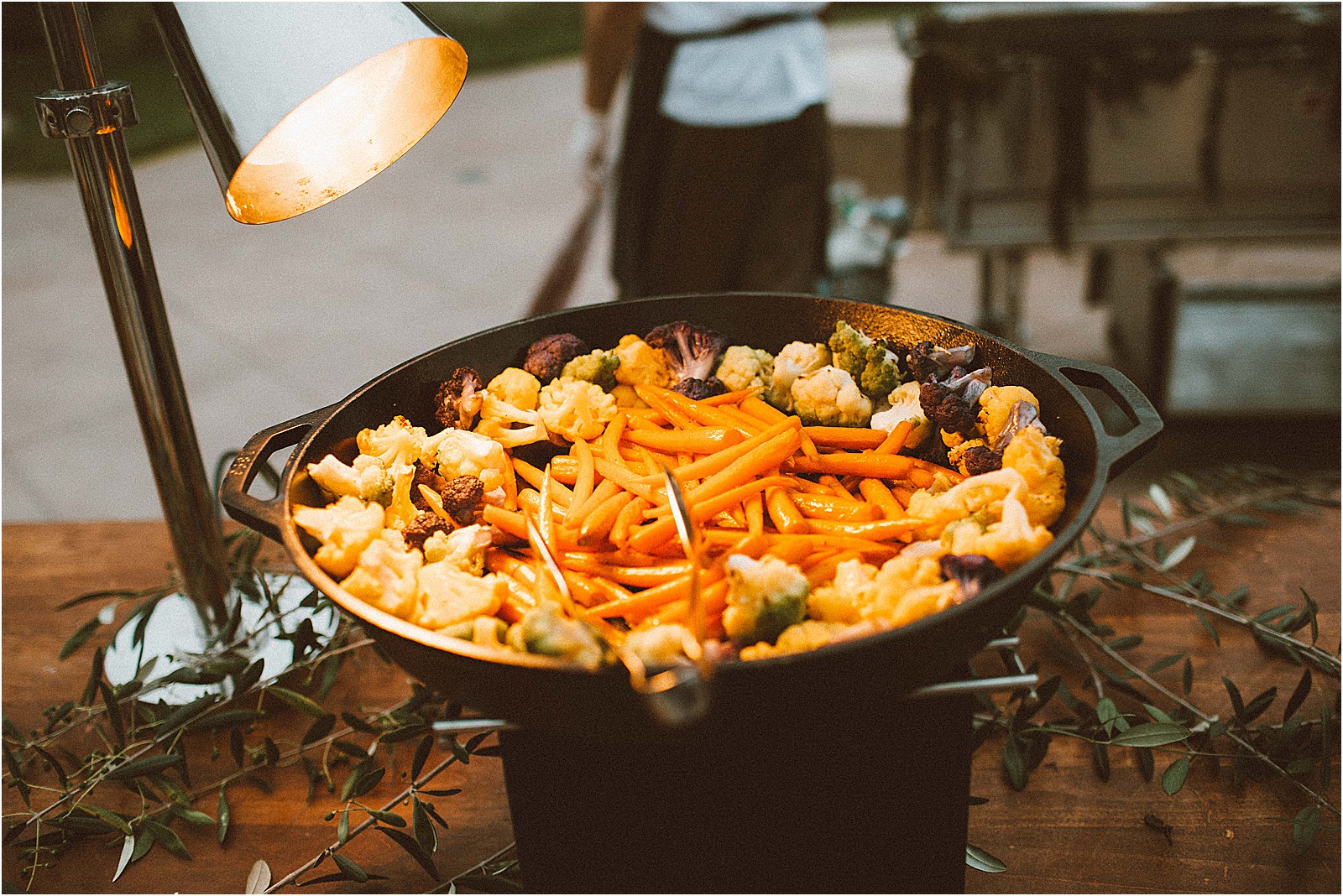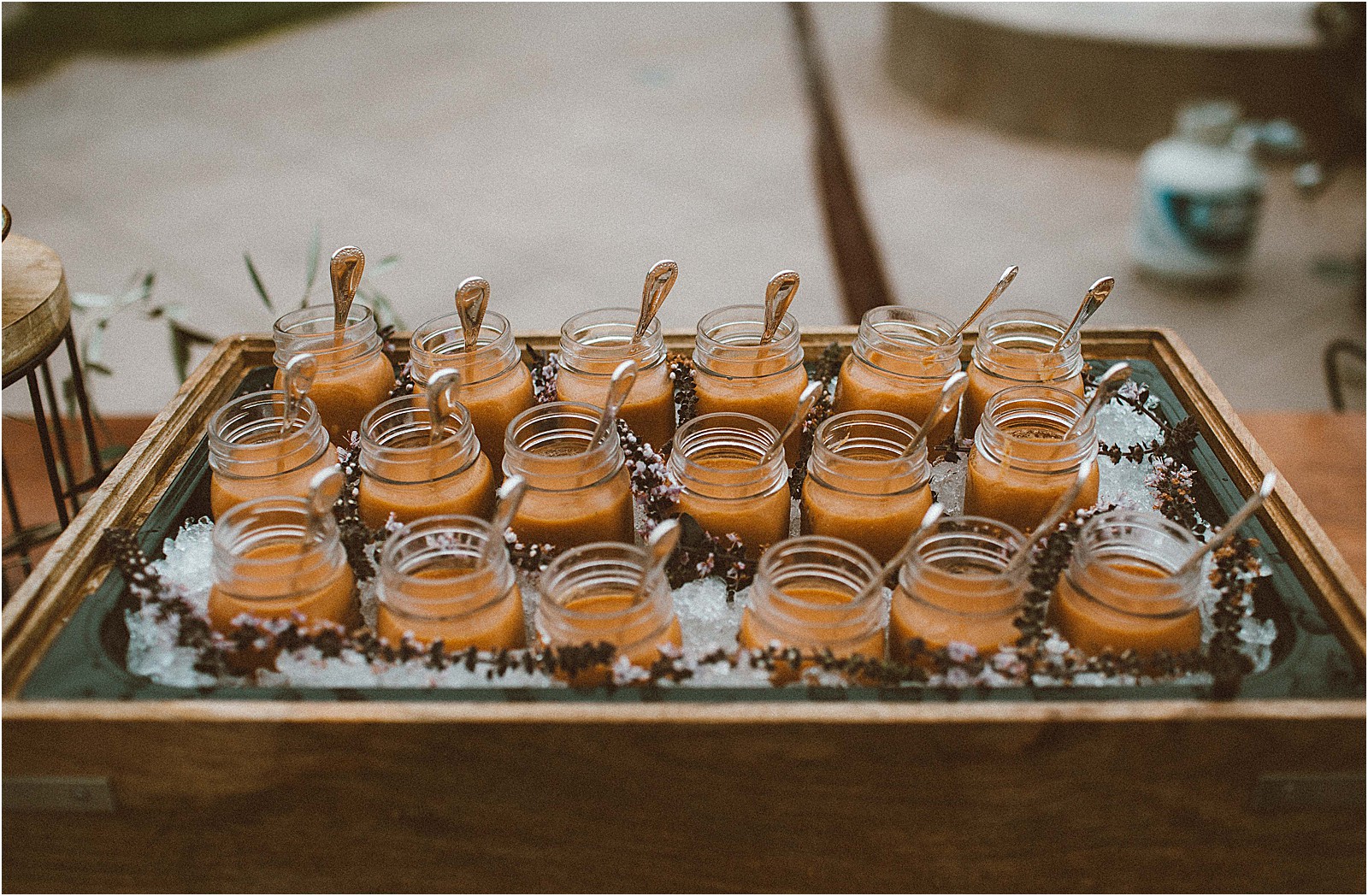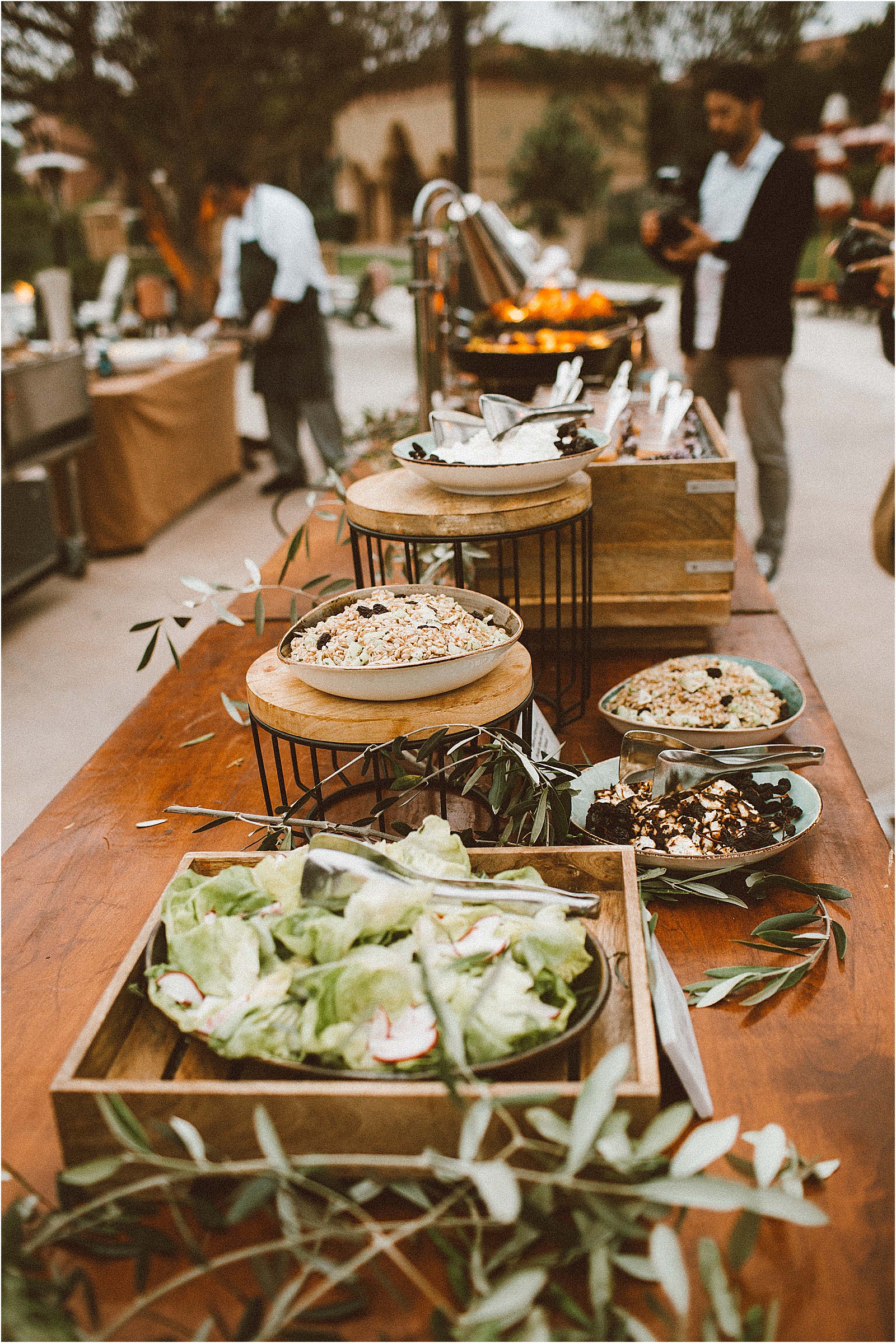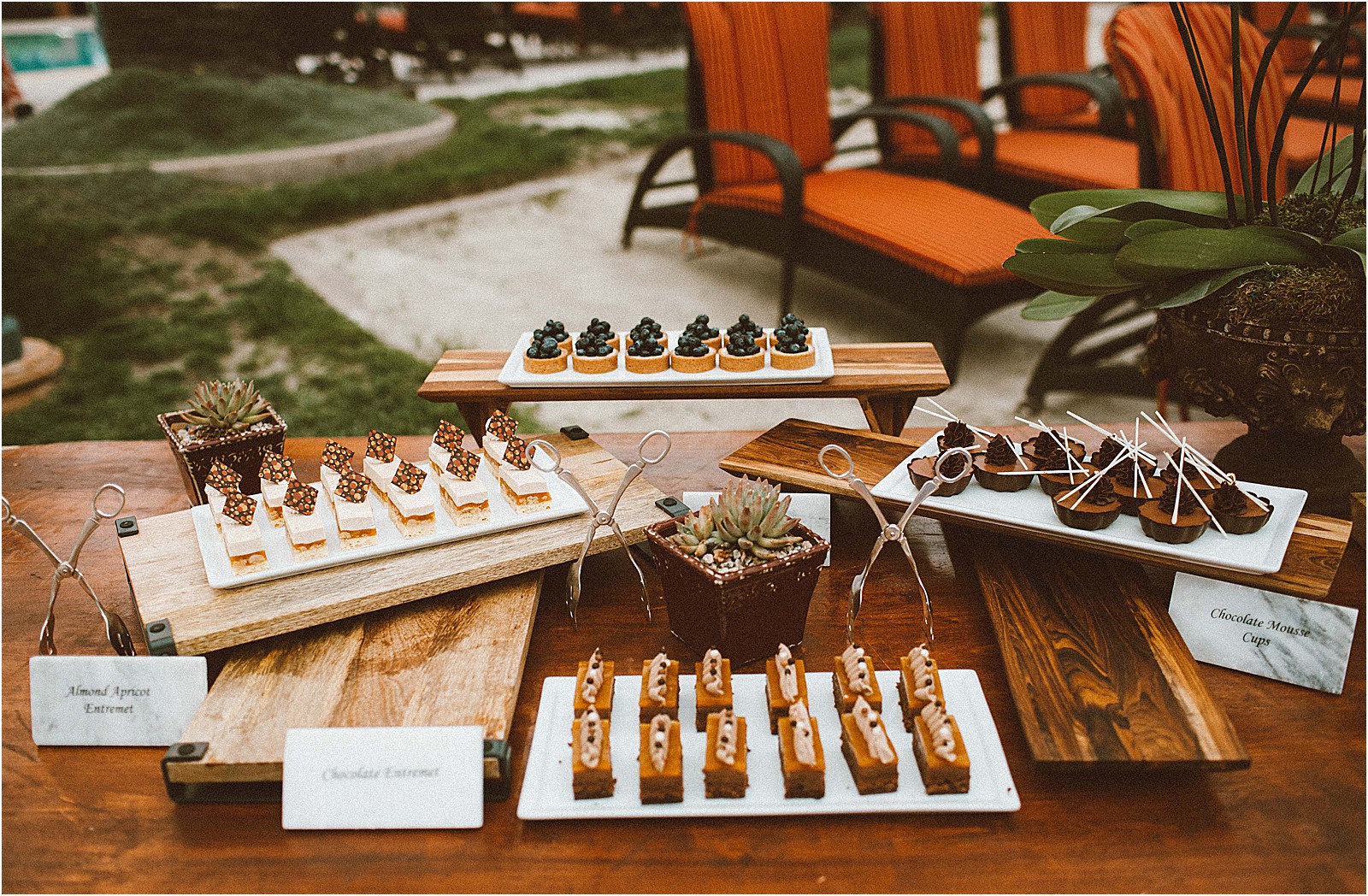 Fairmont Grand Del Mar- Activities For Parents And Kids
1) Private Golf Course For Resort Guests
With Complimentary Green Fees for children under 12 years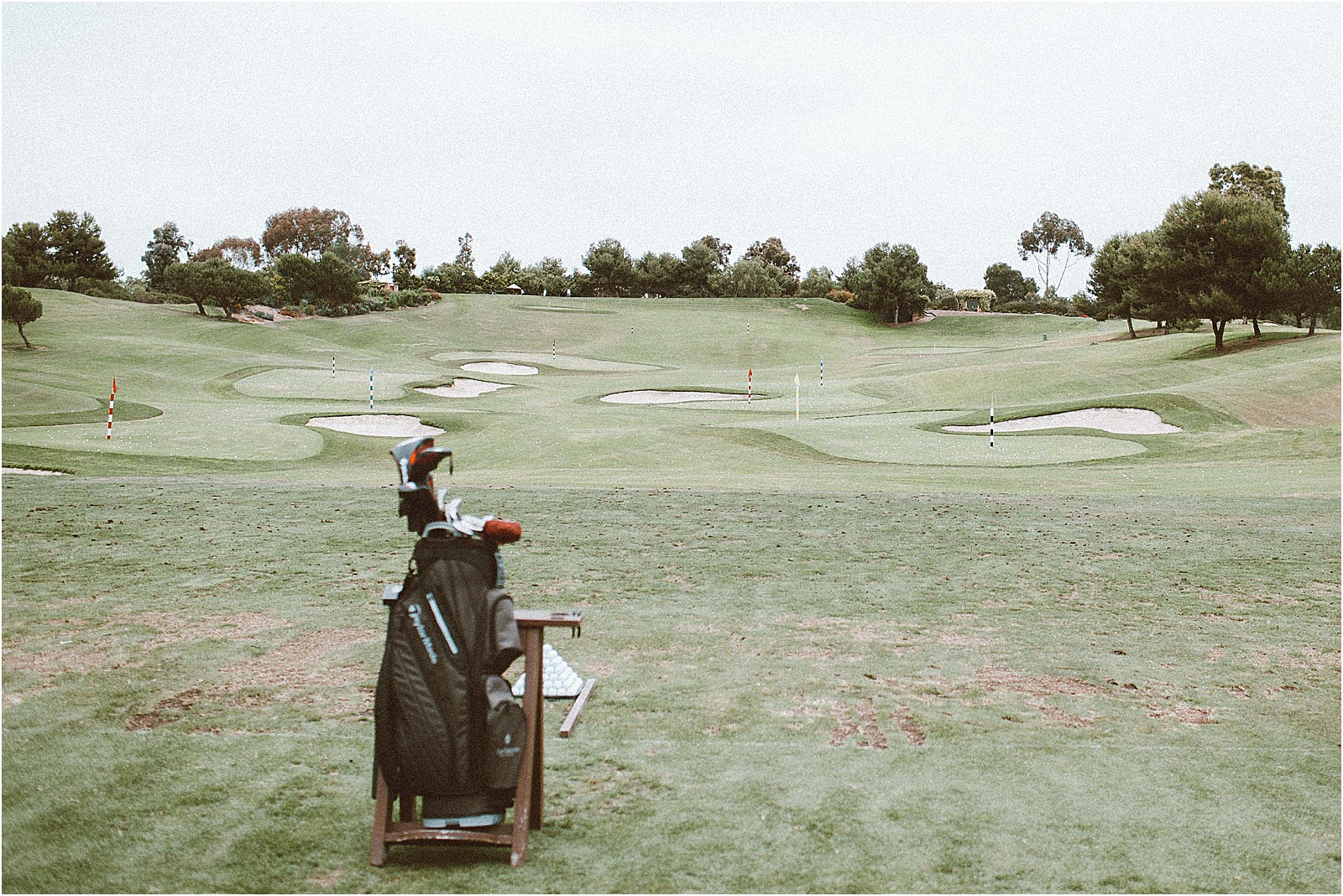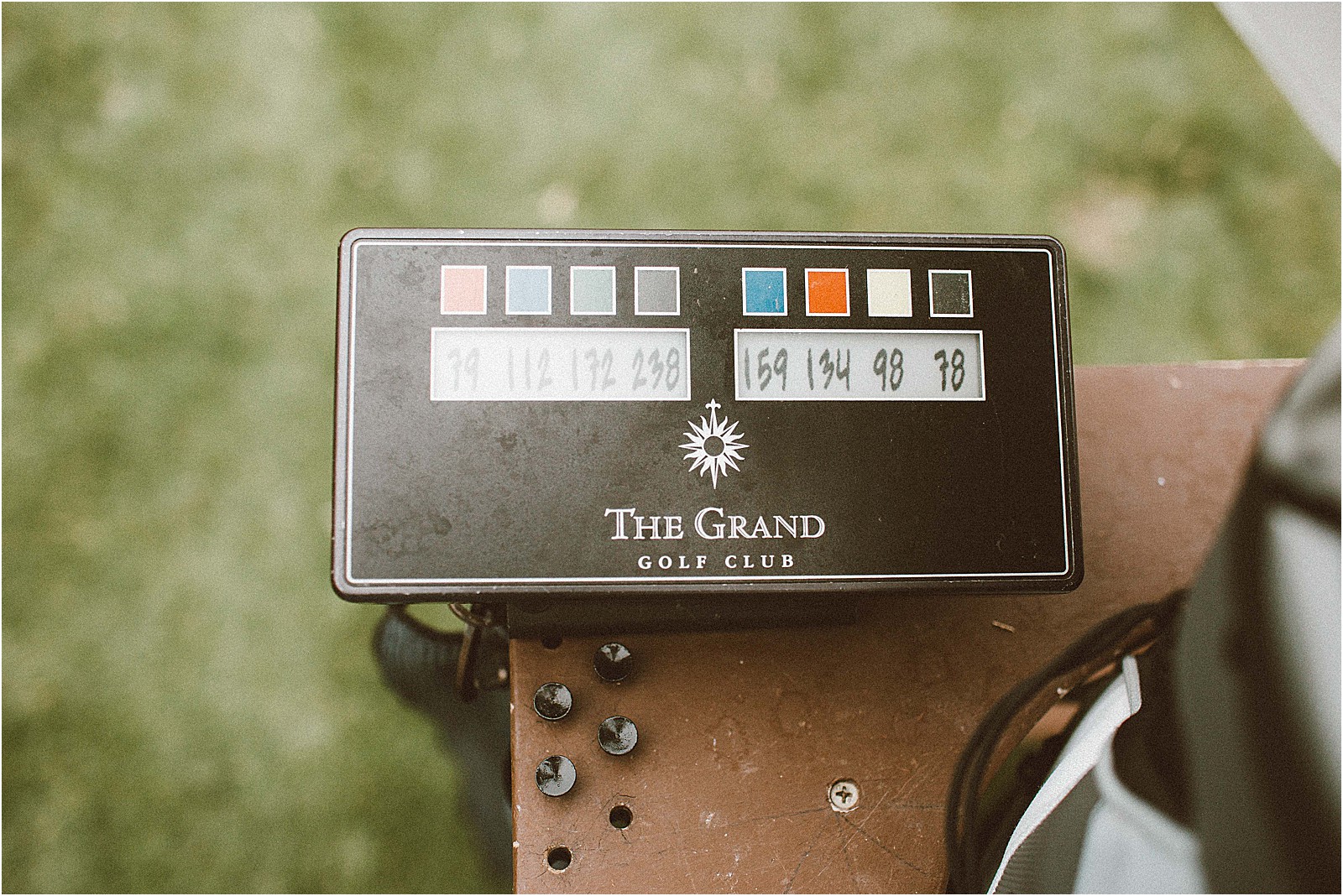 Another great perk of spending your summer vacation at Fairmont Grand Del Mar is its Tom Fazio designed golf course, the renowned golf course designer who also designed the famous Pelican Hill course. All hotel guests have access to this private golf course with complimentary green fees for children 12 years age and under when accompanied by an adult, or half-price green fees for youths ages 13 to 17. You can also help develop your budding golfer's skills at The Grand Junior Golf Academy.
Even better, junior golf sets are complimentary! You can find more details here.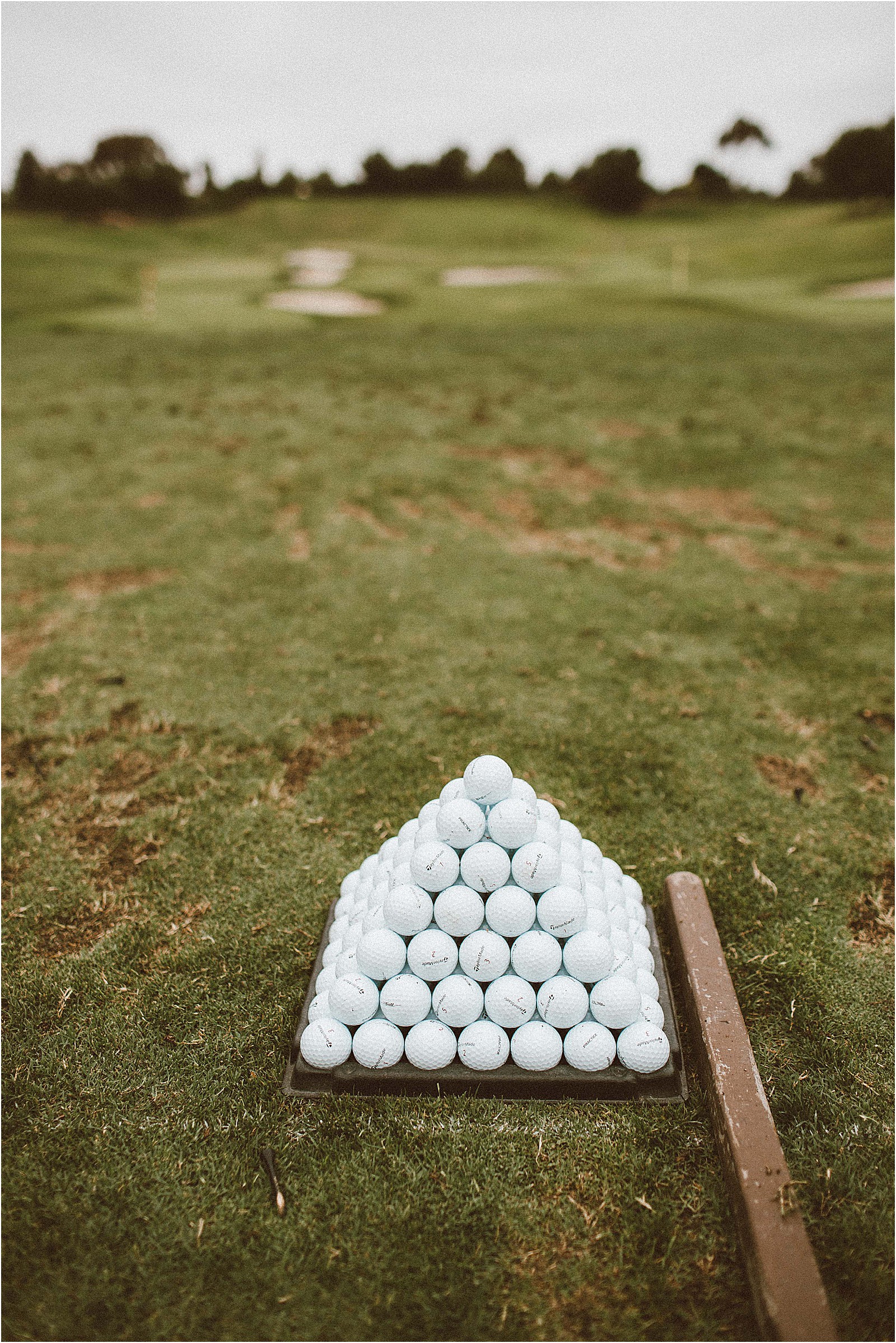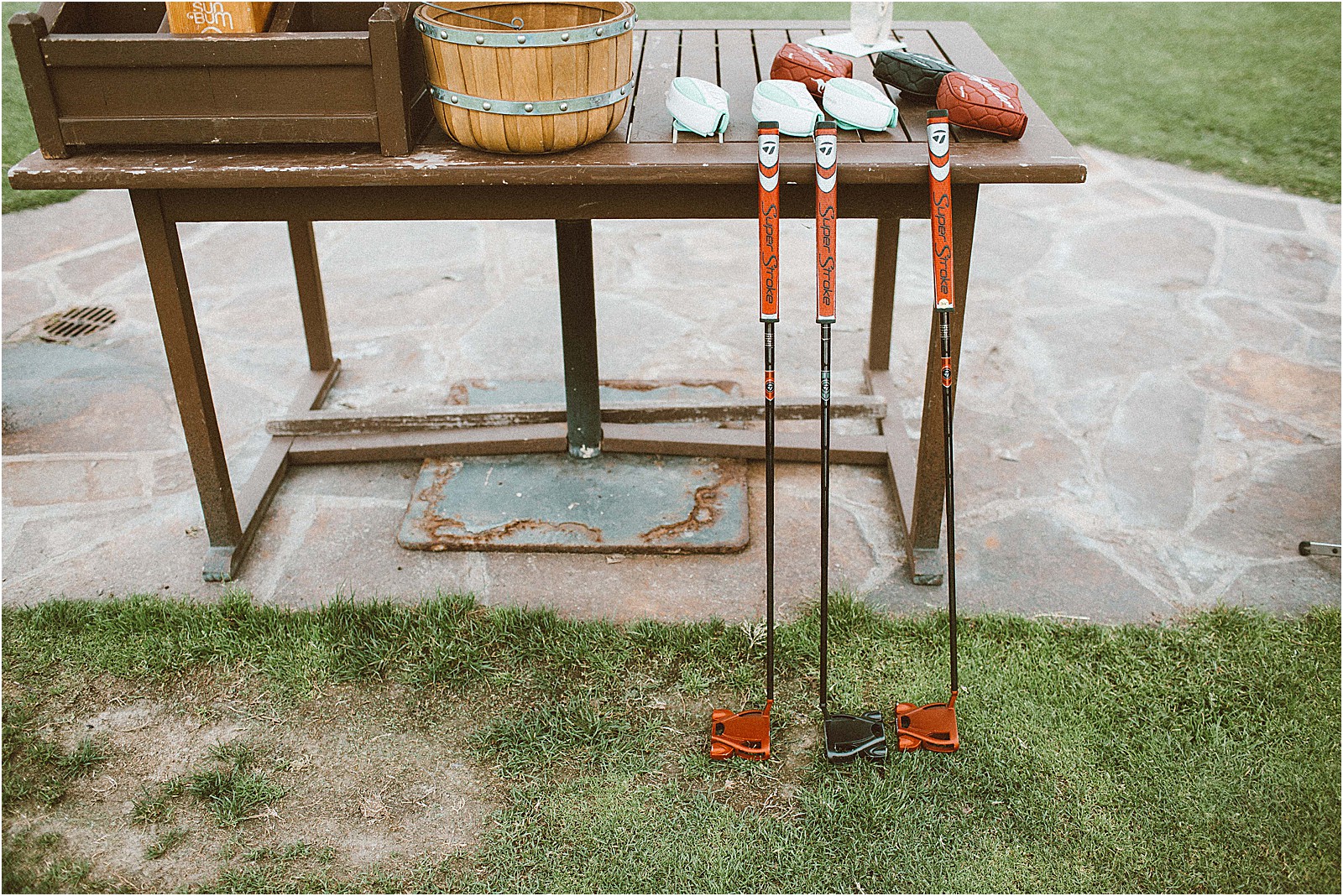 This is the perfect place to visit with your family if you are a golf-loving family with budding athletes. You can also catch Glow Golf during summer nights!
2) The Spa At Fairmont Grand Del Mar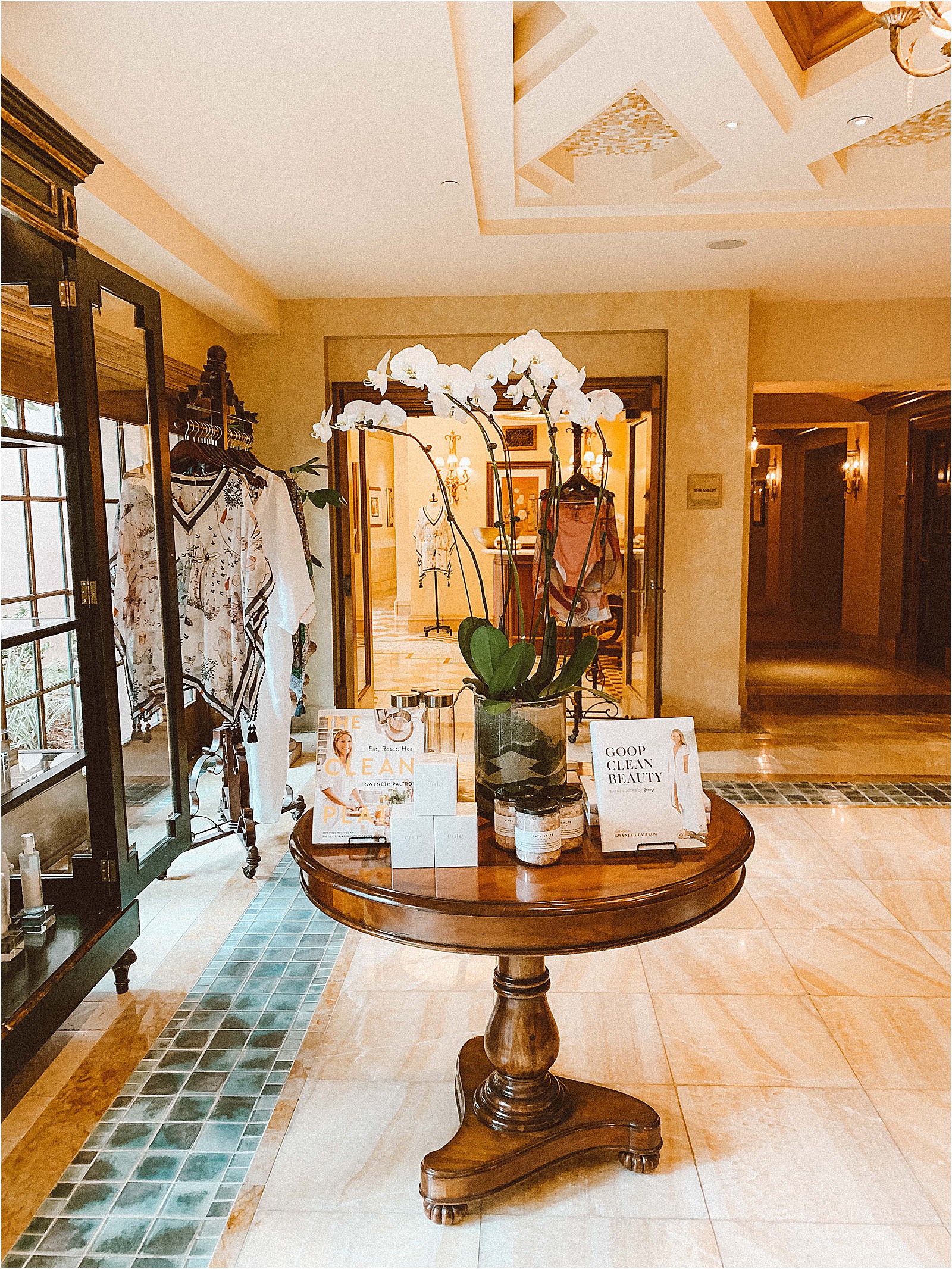 The Spa at Fairmont Grand Del Mar is exactly what you would expect from a luxury 5-star resort. I was treated to my first wet massage, an all over dry brushing & body exfoliation followed by a rain shower. It was heavenly and an amazing sensory experience for the mind and the body. I would highly recommend this spa treatment for anyone looking for a sensory mind + body experience.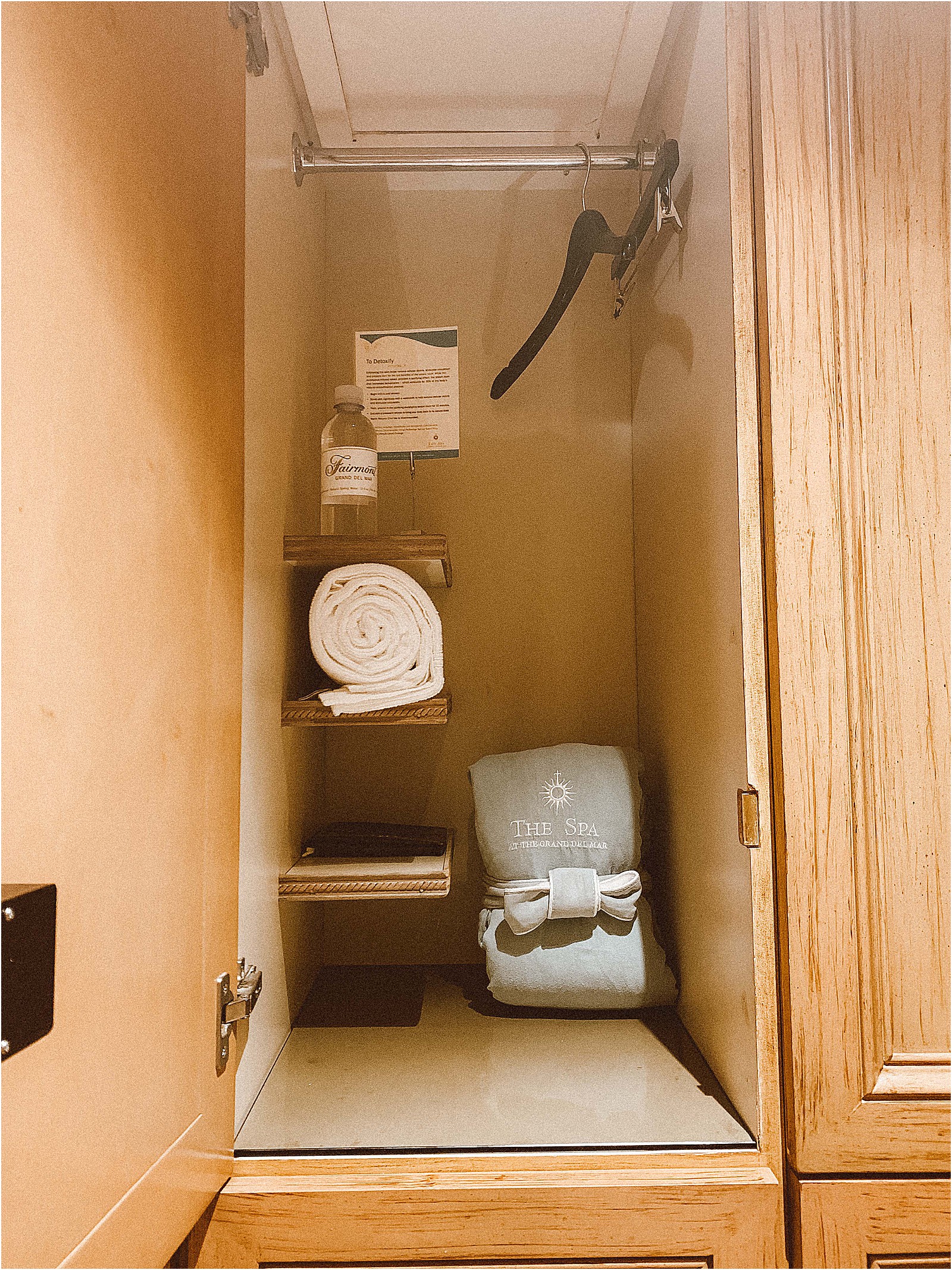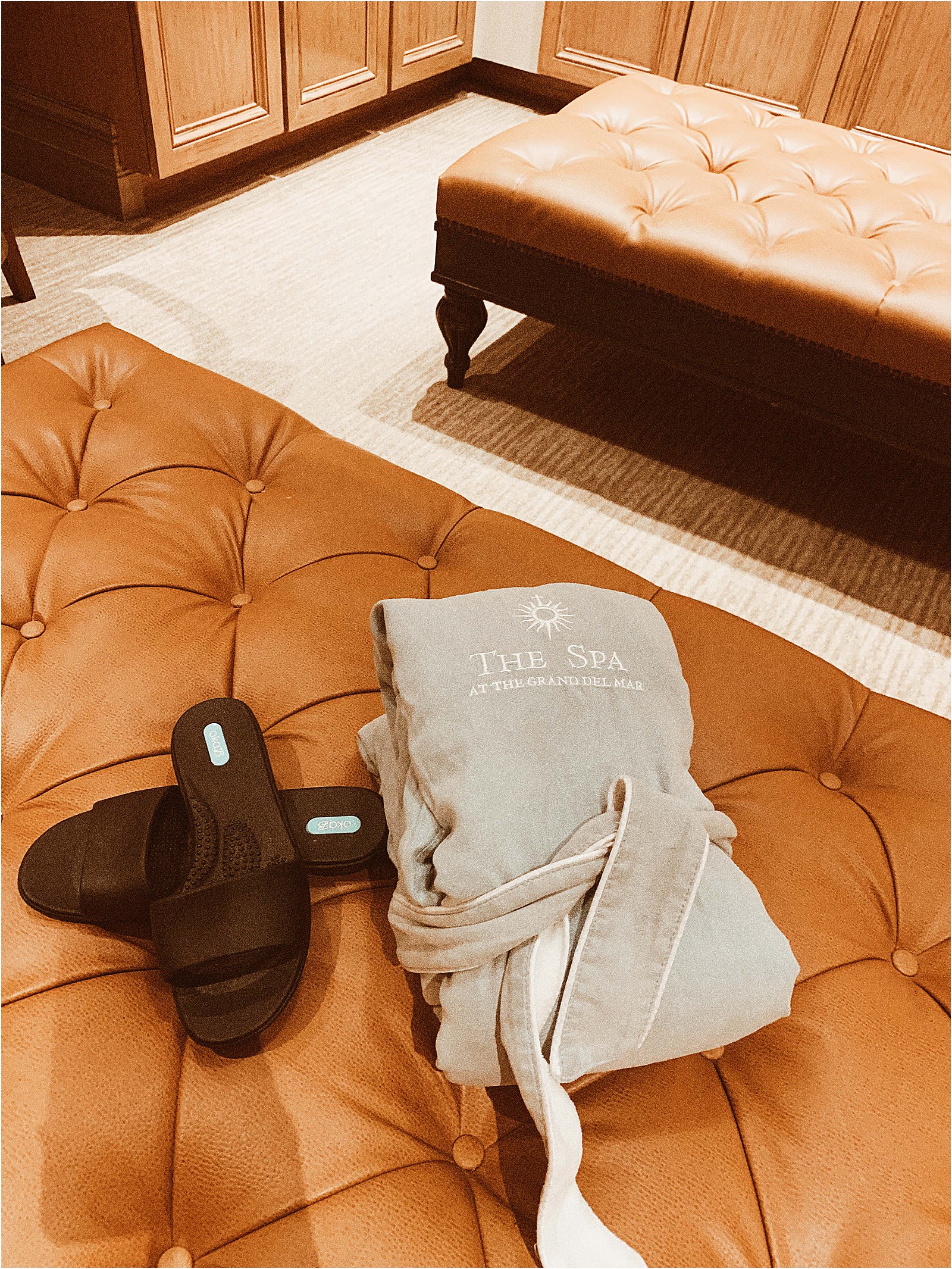 Fairmont Grand Del Mar spa amenities include:
Access to the adults-only Relaxation Pool
Fitness Center use
Daily Yoga or Fitness Class
2 hours of Explorer's Club use for one child (ages 5-12)
Valet parking
Wet and dry saunas
Indoor whirlpools
Separate men's and women's Relaxation Lounges with fireplaces
Plush bathrobes and slippers
Signature hot teas, seasonal snacks and handcrafted chocolates
All-natural spa products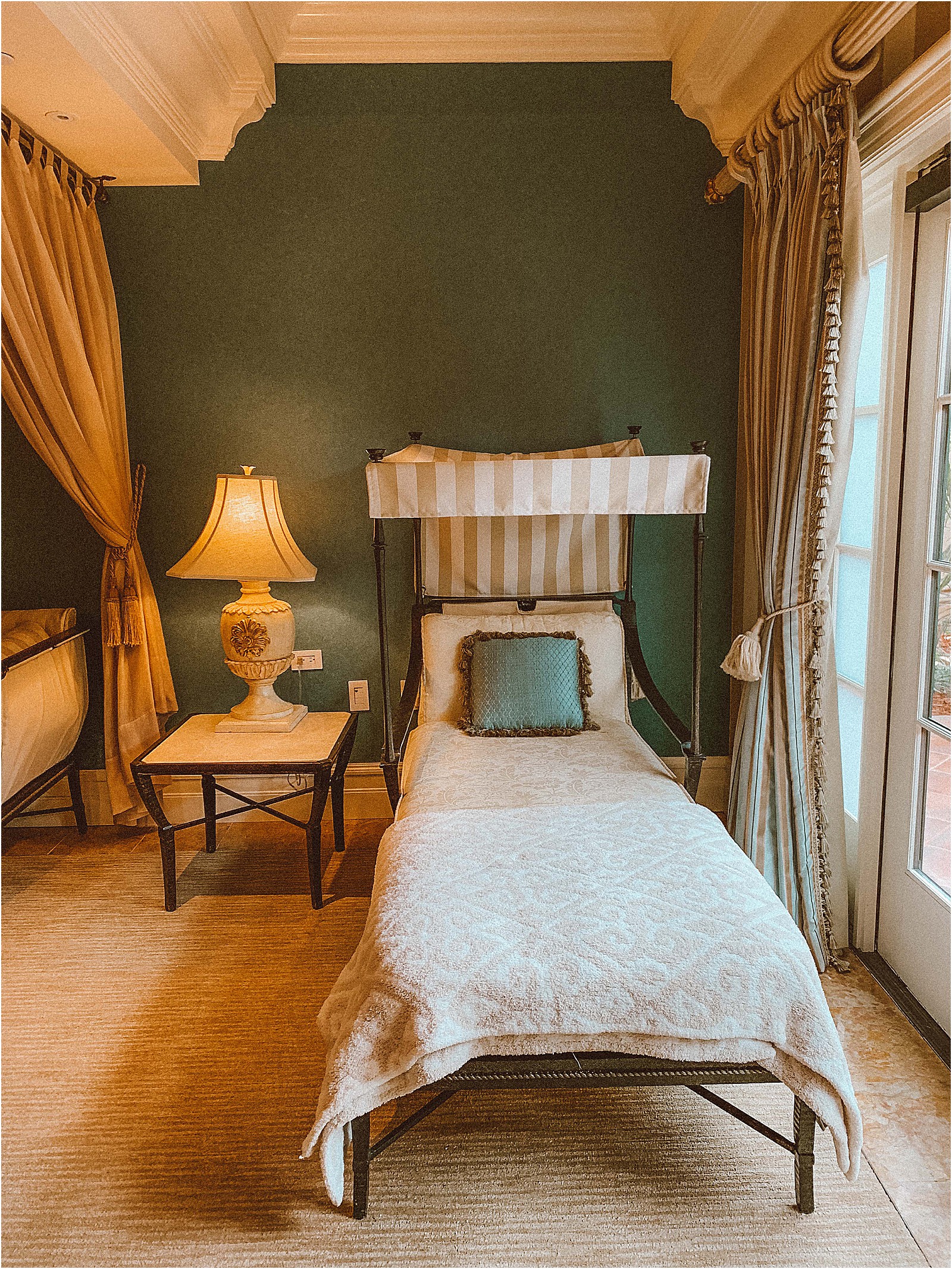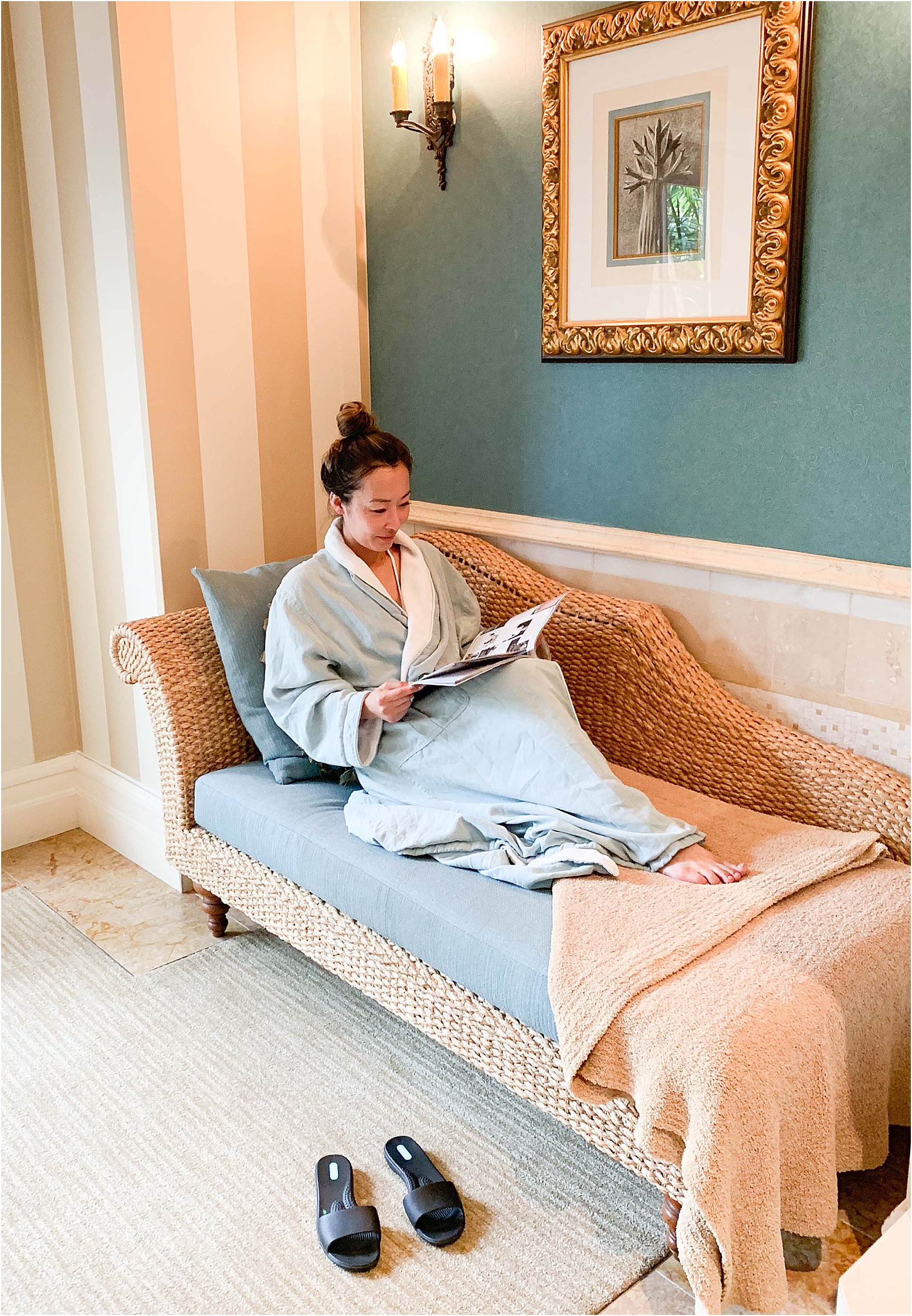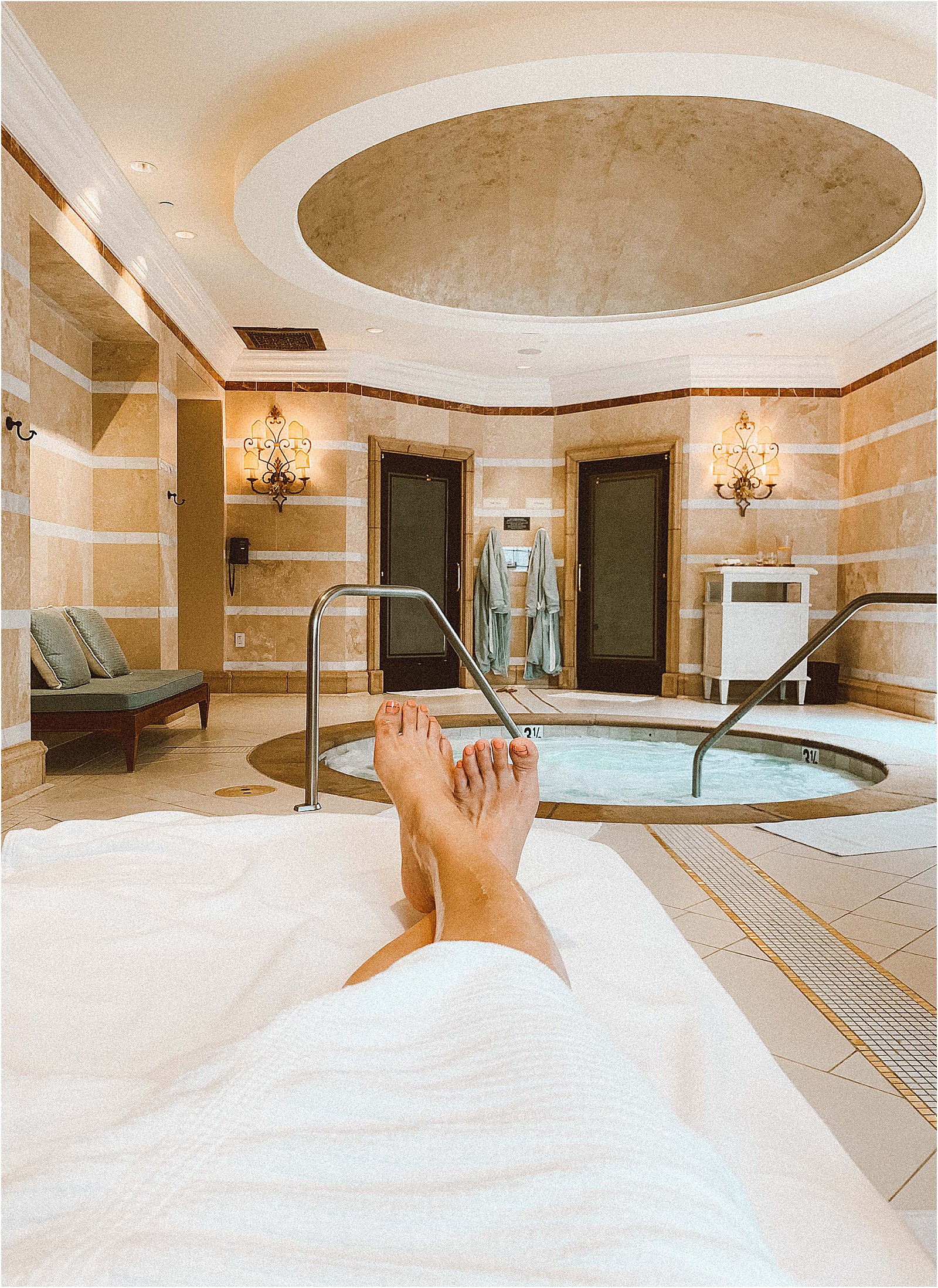 You can easily spend an entire morning or afternoon at the spa enjoying its various amenities. The sauna and whirlpool were the perfect way to end my spa experience after the 60-minute treatment.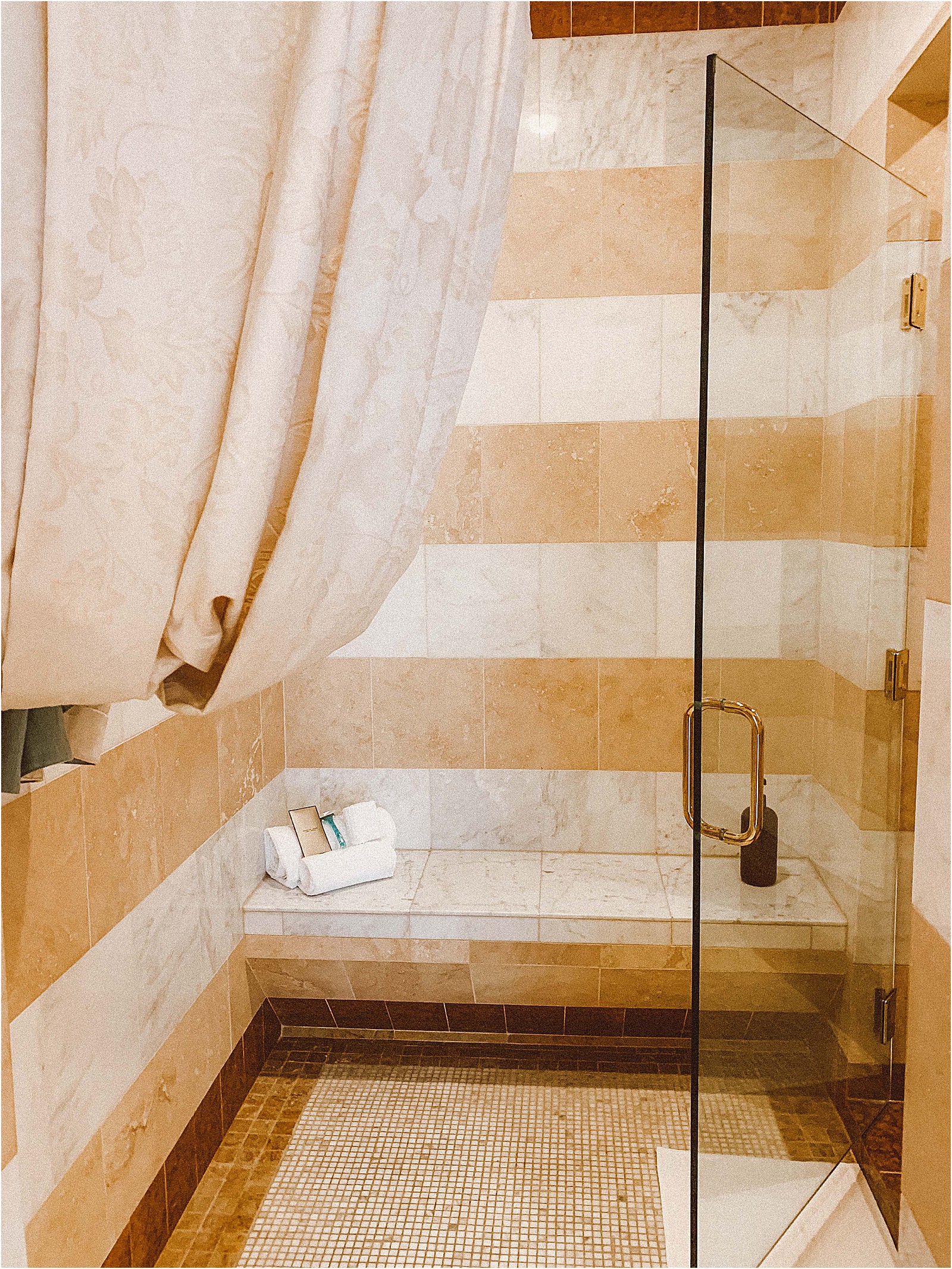 3) "Rosé The Grand Way" By The Pool
Fairmont Grand Del Mar boasts the most luxurious pools including both adults only and family friendly pools. This summer, guests can #RoseTheGrandWay every Sundays with cocktails and rosé by the pool with healthy meal options. You might even be able to spot a real mermaid by the pool on Sundays!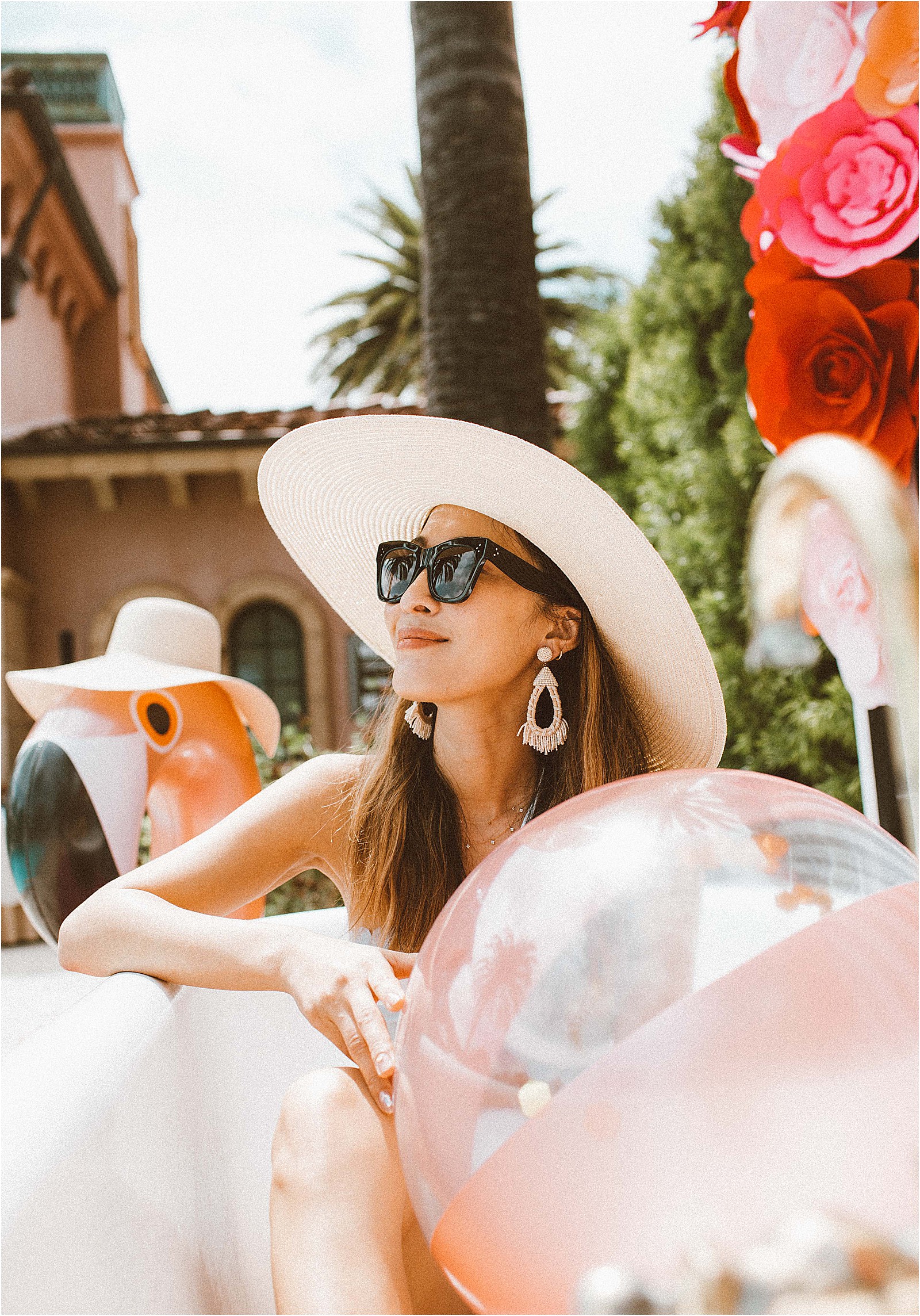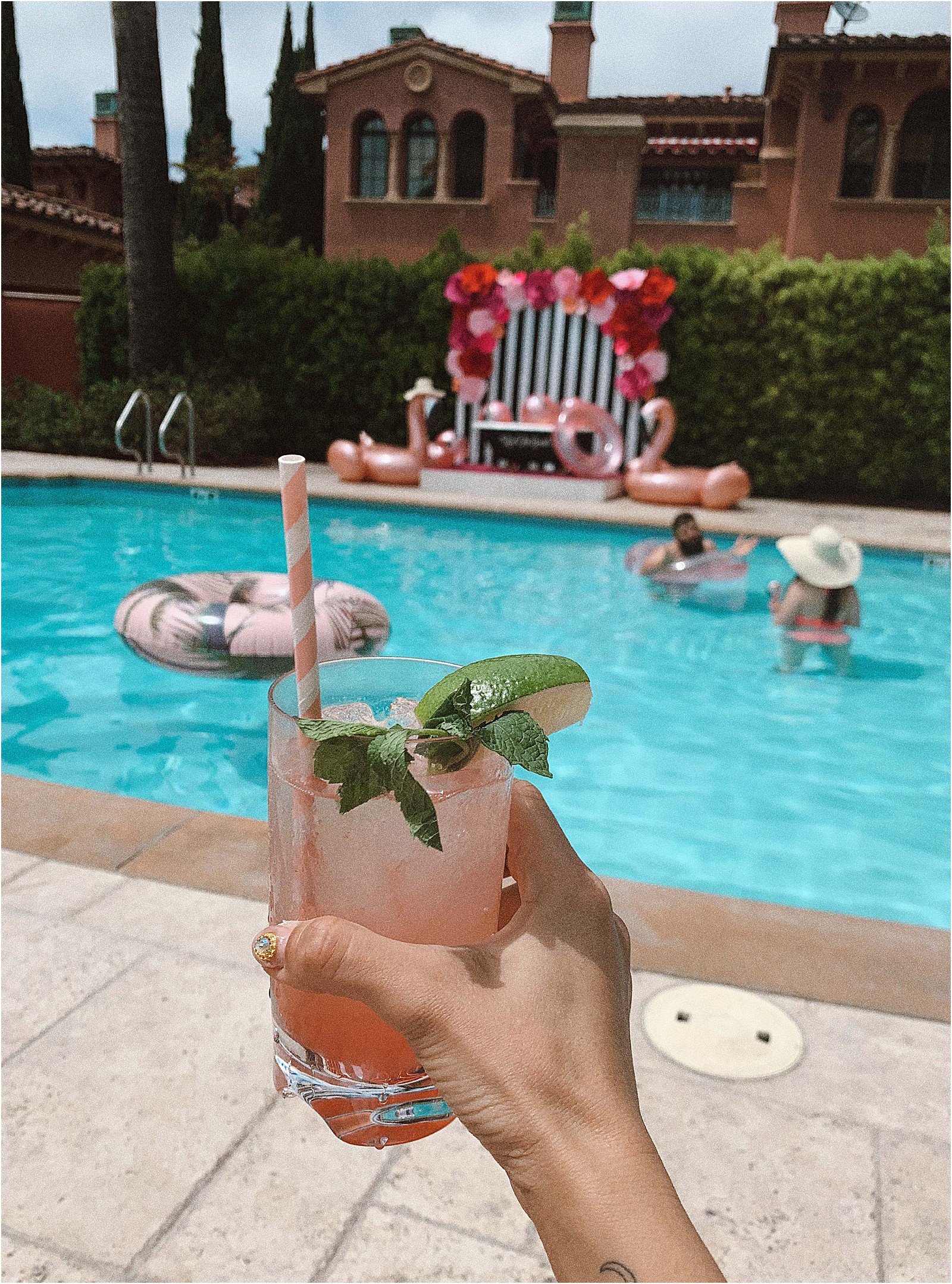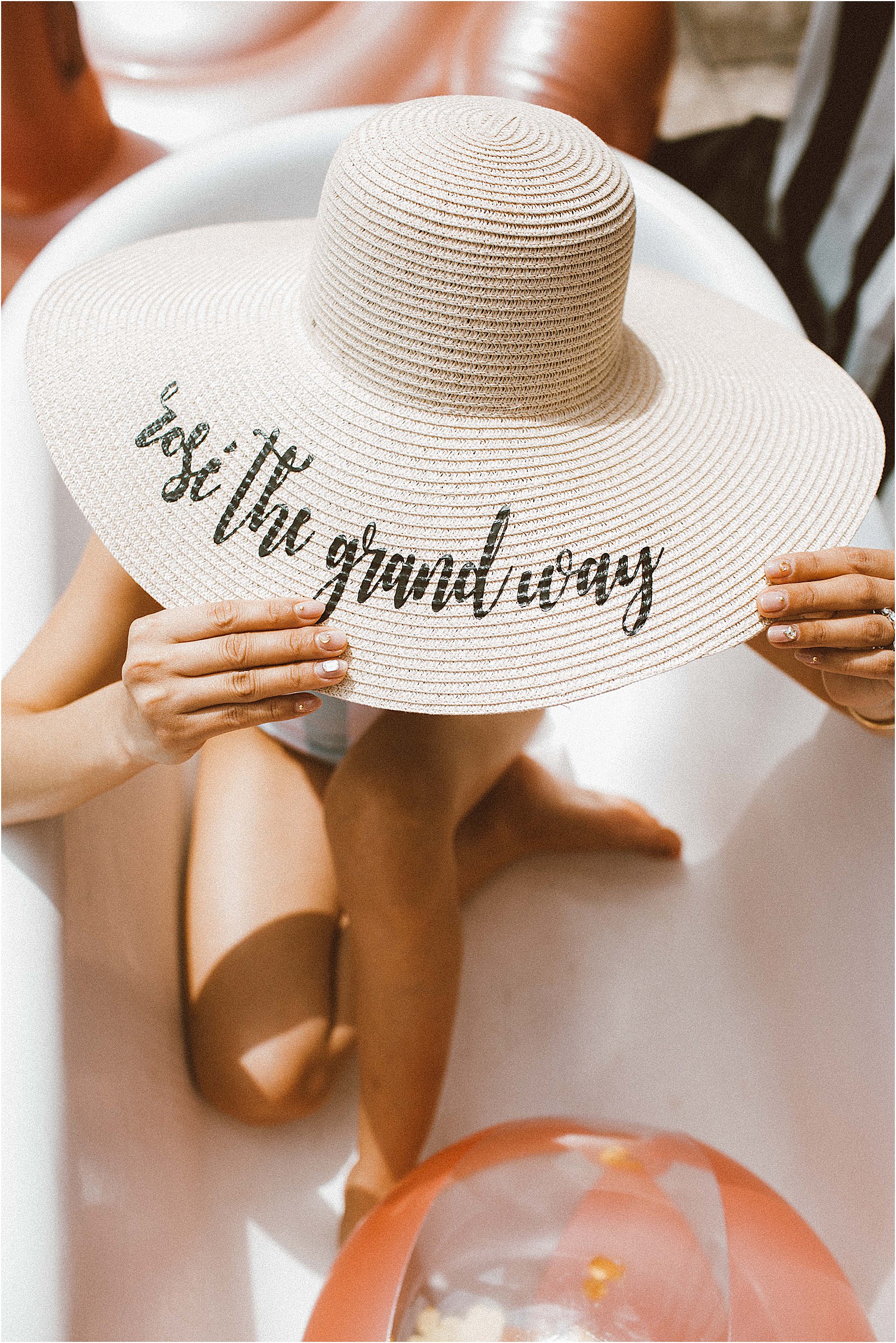 This watermelon mocktail was a delicious non-alcoholic alternative.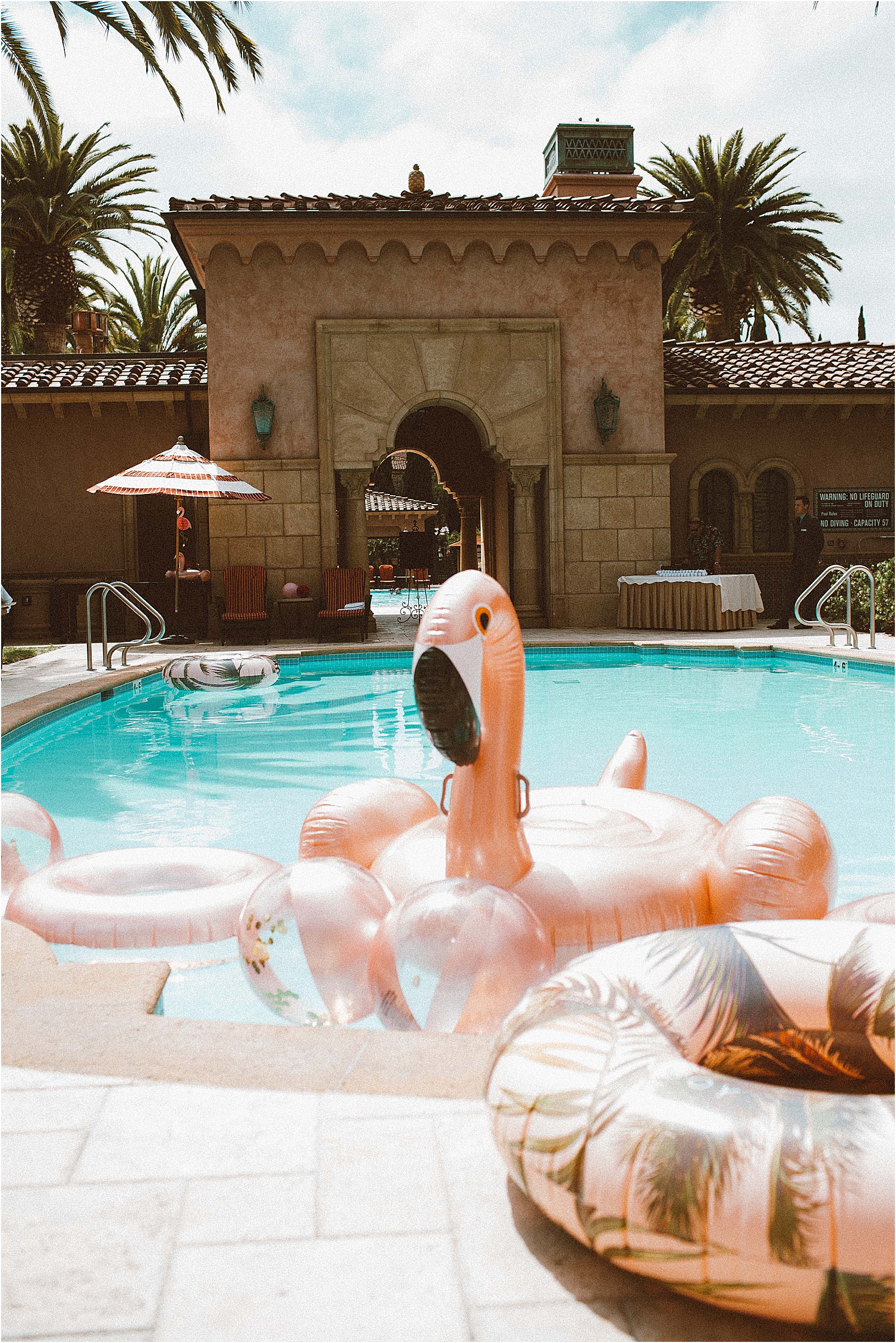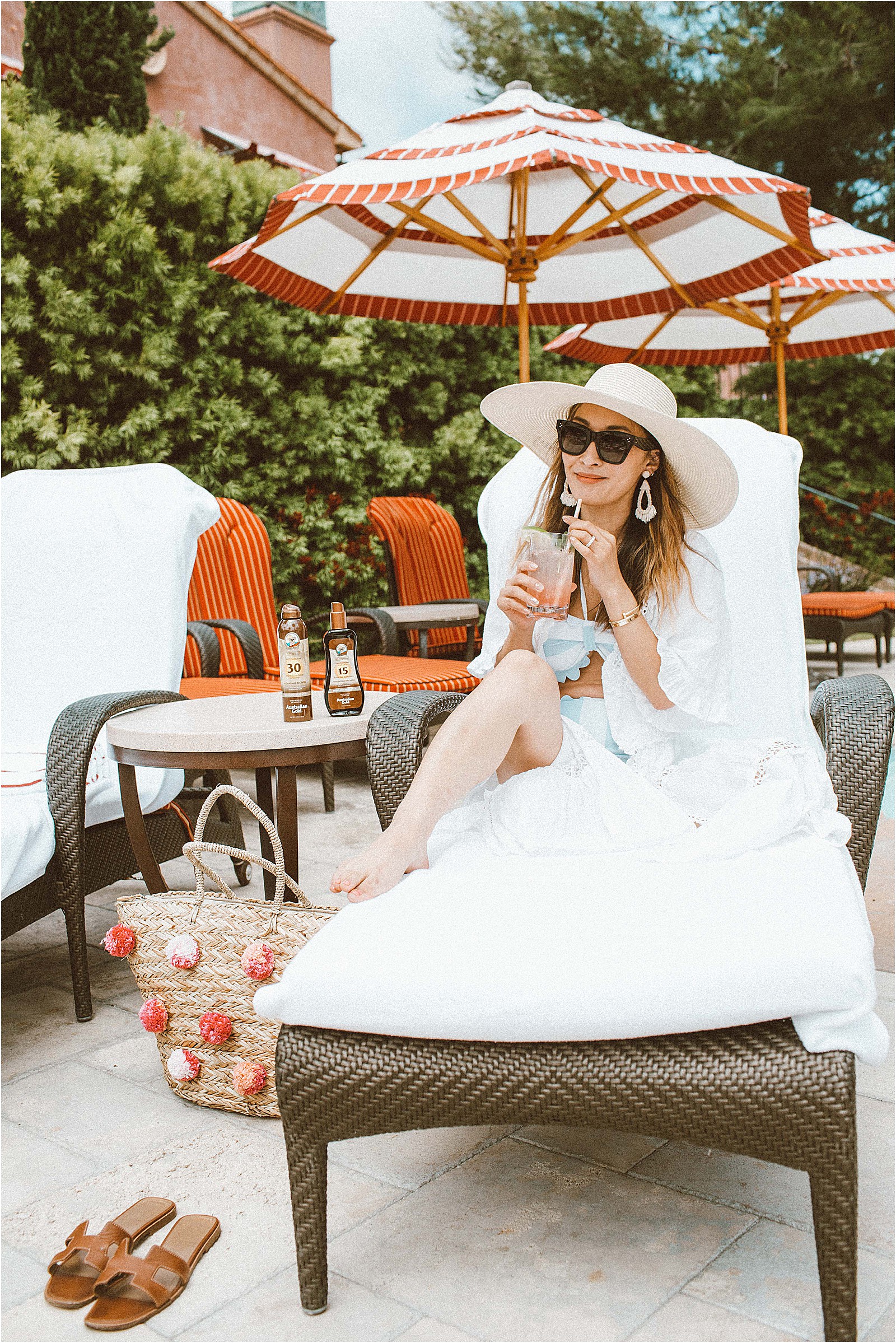 Romantic Dinner At The Addison Del Mar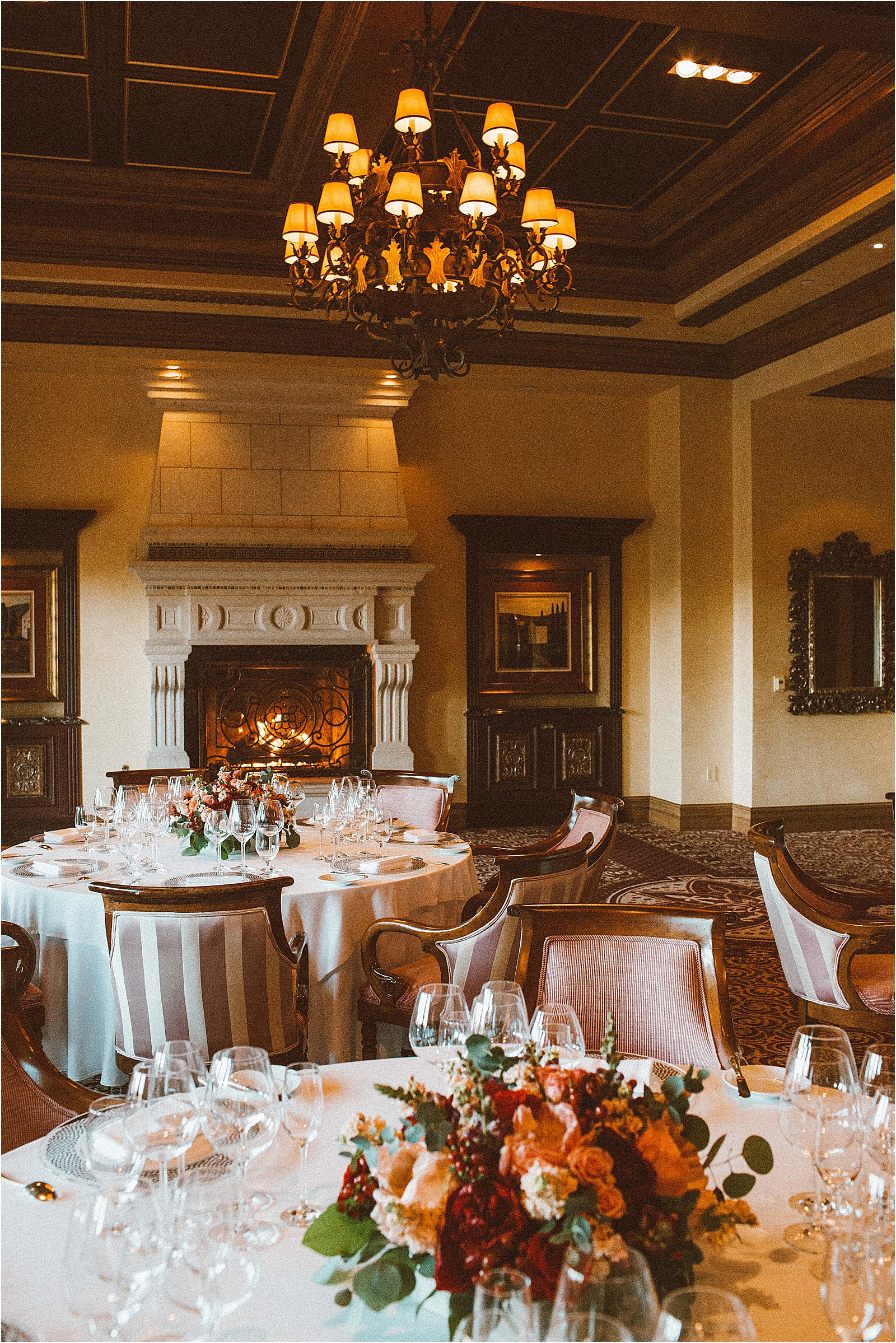 If you're looking for a romantic date night idea, look no further than The Addison Del Mar  by renowned Exclusive Chef William Bradley. The Addison is recognized as a Five-Star restaurant by Forbes and received a Triple Diamond rating by AAA.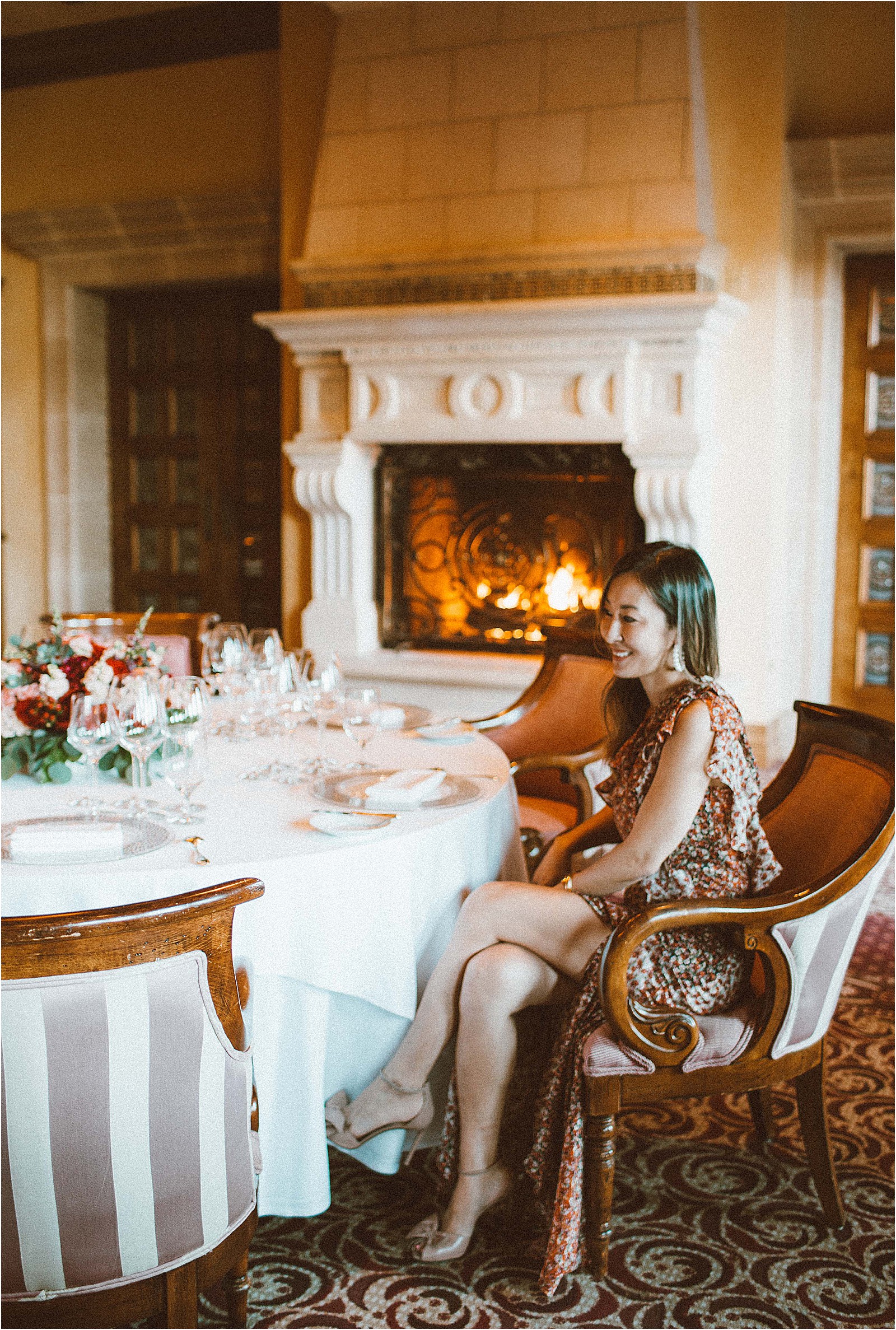 The Addison is conveniently located on the resort and I would highly recommend hiring a baby-sitter for the night to enjoy a romantic dinner with your loved one. Each dish was perfectly plated and delicious to the last bite.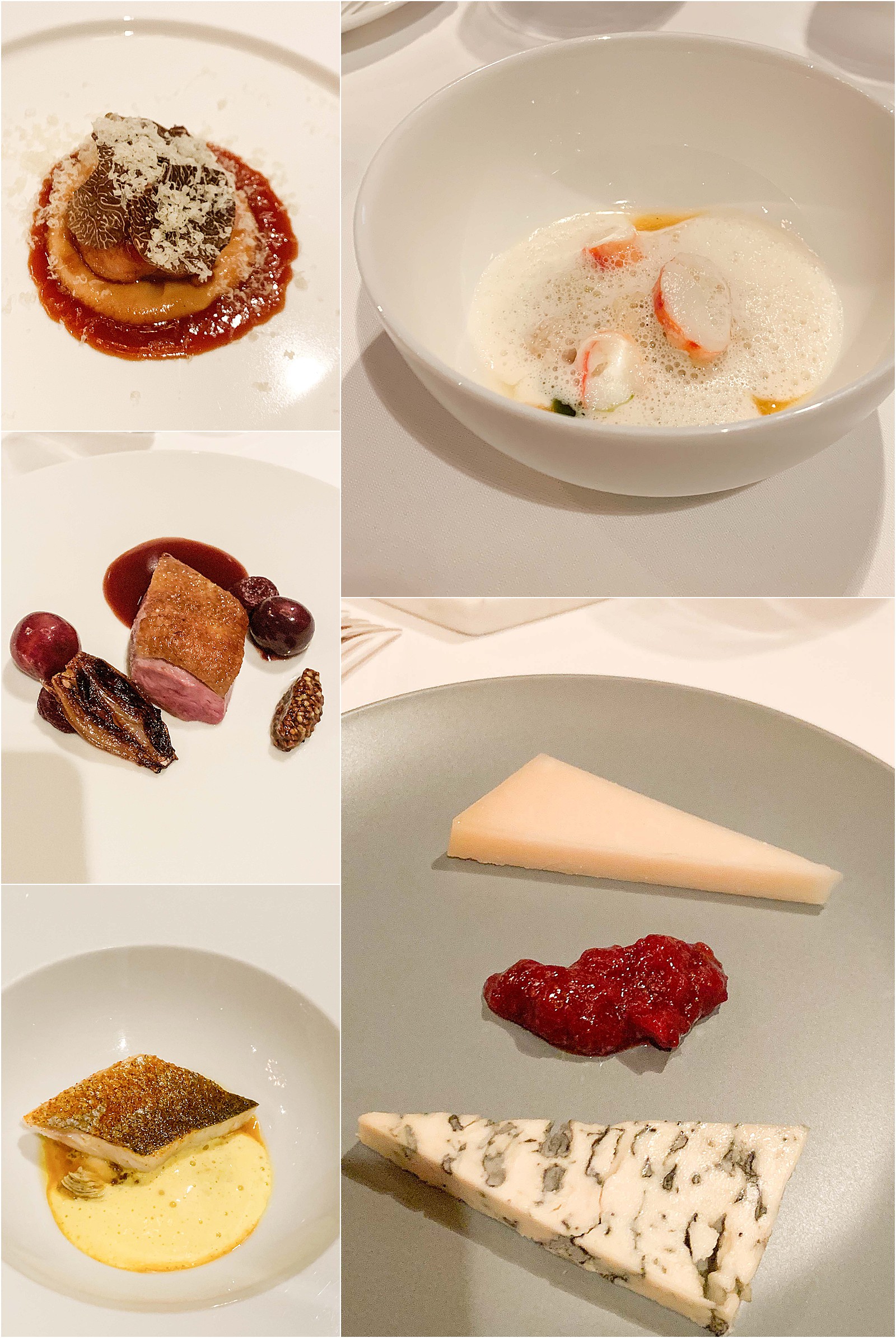 Overall, my 2-day stay was luxurious, relaxing and healing. Even though I was only a few hours away from Los Angeles, it felt like a faraway vacation where I was able to detach myself from the stressors of daily life and take care of my mind, body and soul. I would most definitely be back to this beautiful haven located in San Diego with my family this summer and beyond.
If you're looking for a perfect getaway to escape the busyness of Los Angeles without going too far, I highly recommend staying at Fairmont Grand Del Mar. It's like the Hampton's of Los Angeles! And be sure to take advantage of their summer special going on now until end of June.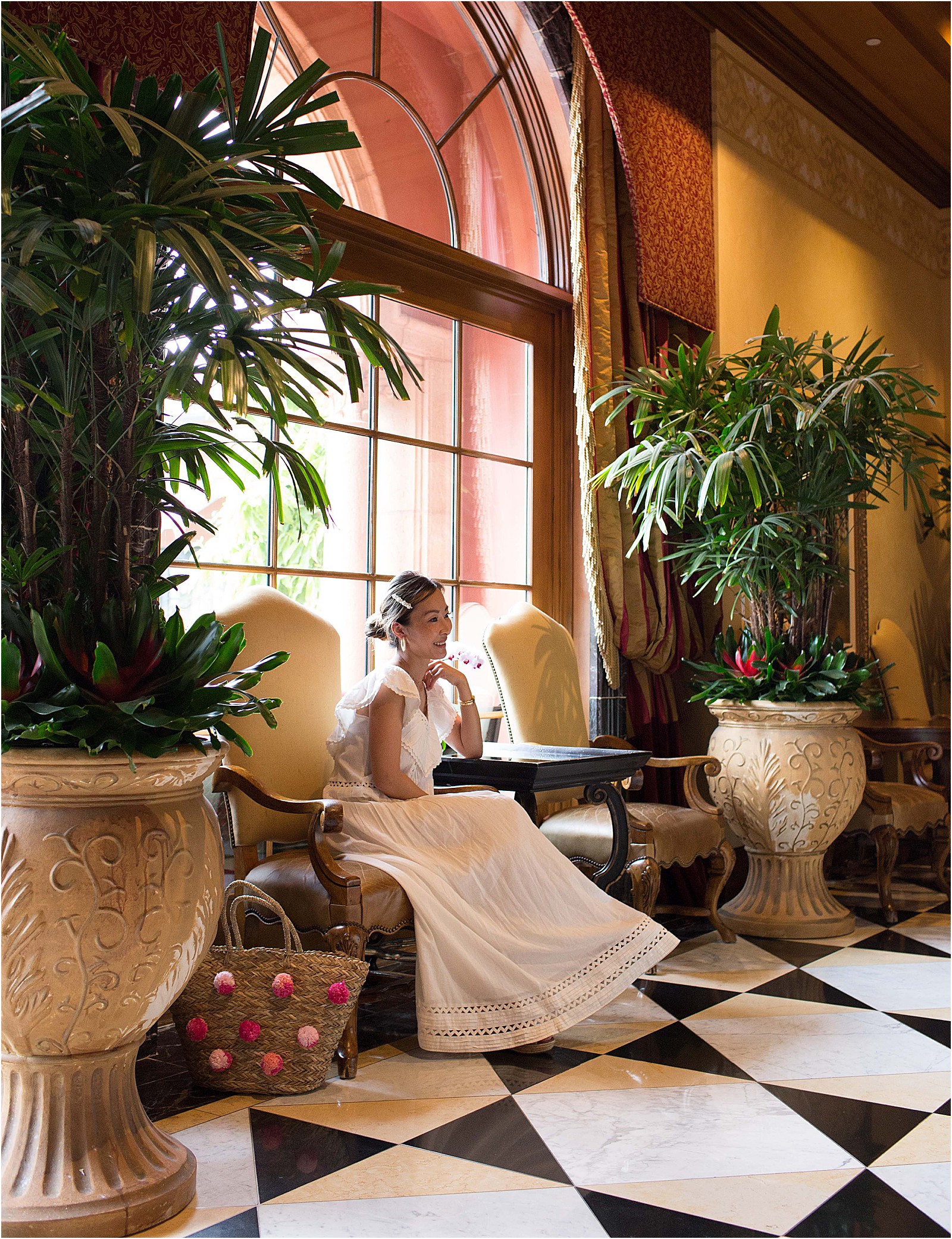 What do you think about the Fairmont Grand Del Mar experience? Are you interested in visiting this summer? Please leave your thoughts and comments below!
If you like this post, please pin the image below! It helps more people find this post.