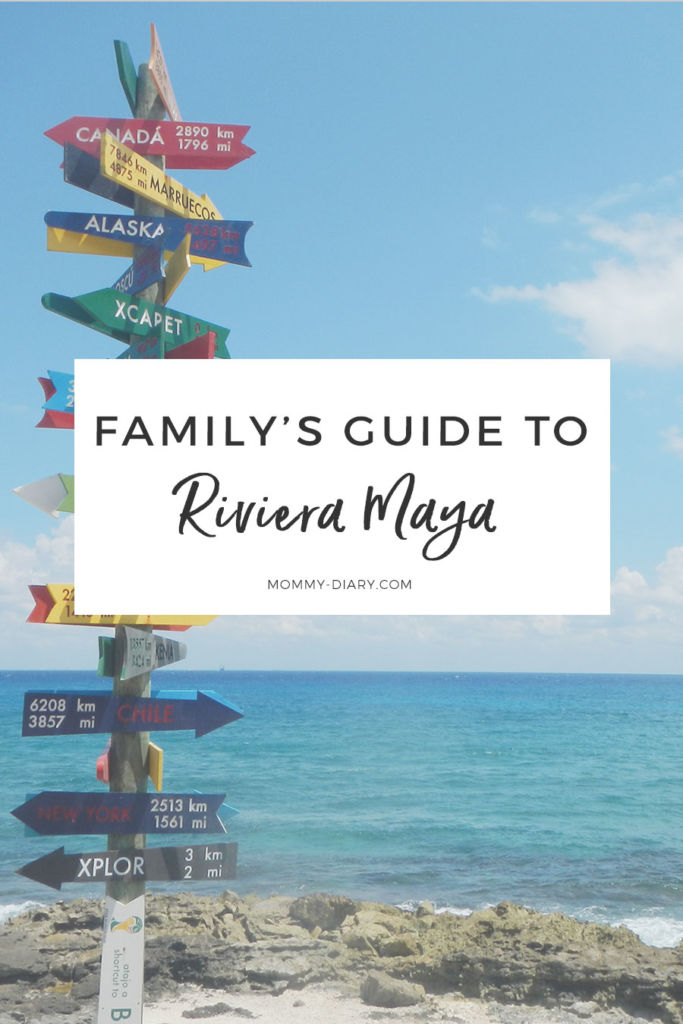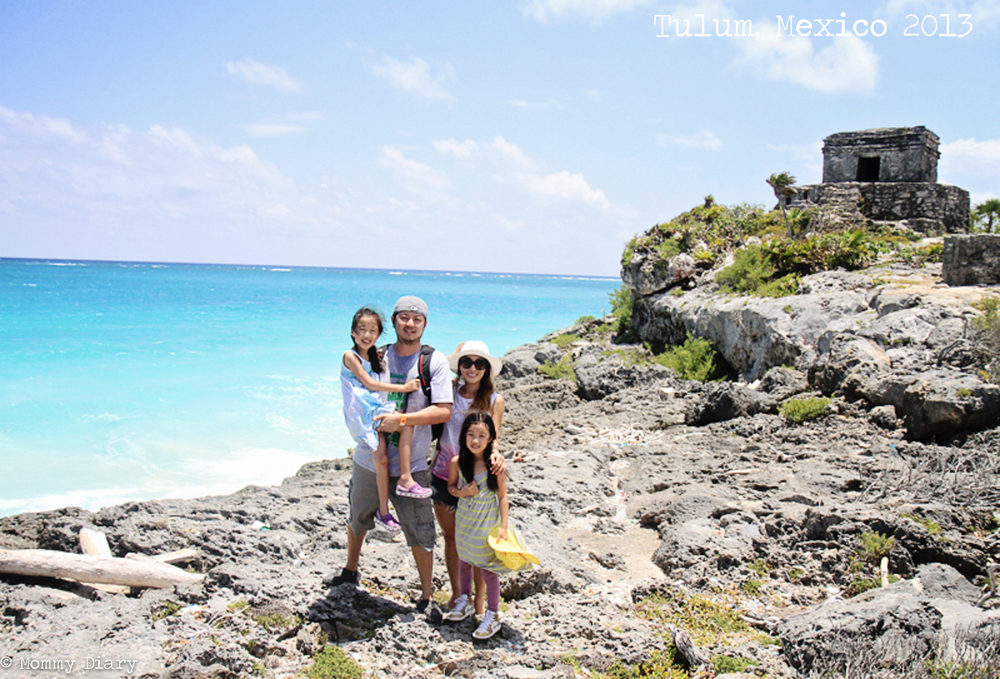 It's been almost three years since we visited Riviera Maya, Mexico as family but I thought it would still be helpful to post photos and reviews for other families who may be interested in traveling this way. Plus, it gives me a reason to organize old photos and relive fond memories. 🙂
As many families with small children can relate, it's really difficult to travel far with kids in the mix. As much as we would LOVE to visit faraway exotic islands (one day, I can only dream!), it's difficult to do so with two kids, so after years of only traveling to close So. Cal places like San Diego and Palm Springs, we finally got to venture off to places like Hawaii and Mexico.
We learned that our maximum flight time (for our sanity) is about 5 hours with two kids under the age of six, so naturally our choice after Hawaii was Mexico. Instead of the popular Cancun, we chose Riviera Maya because we wanted to stay away from the party crowd and wanted to experience Mexico in its richer history and culture. We also wanted to visit the Mayan ruins although we weren't sure how this would turn out with the kids.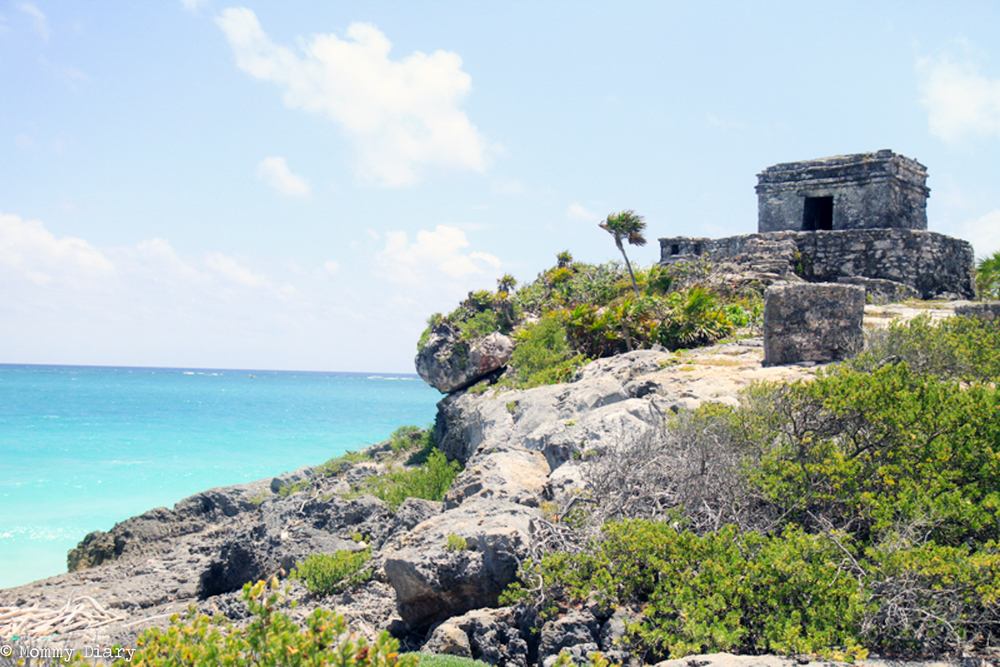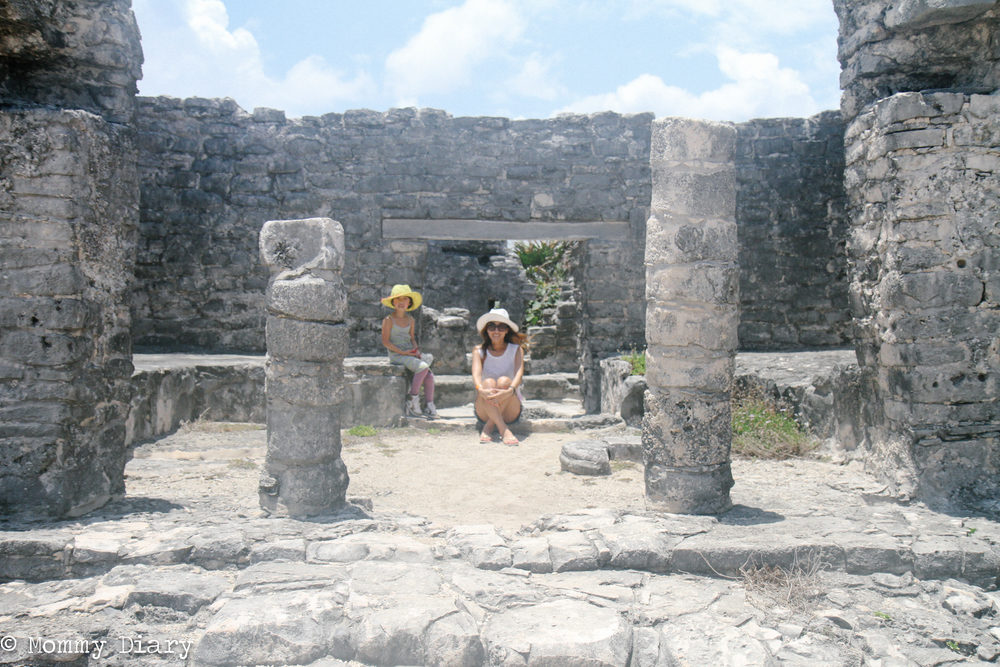 As expected, Mexico was a lot of fun and the beaches were beautiful beyond imagination. Every view looked picturesque and perfect as if it jumped out of a travel magazine or a postcard. I now understand why people say the caribbean is more beautiful and swimmable than the pacific side.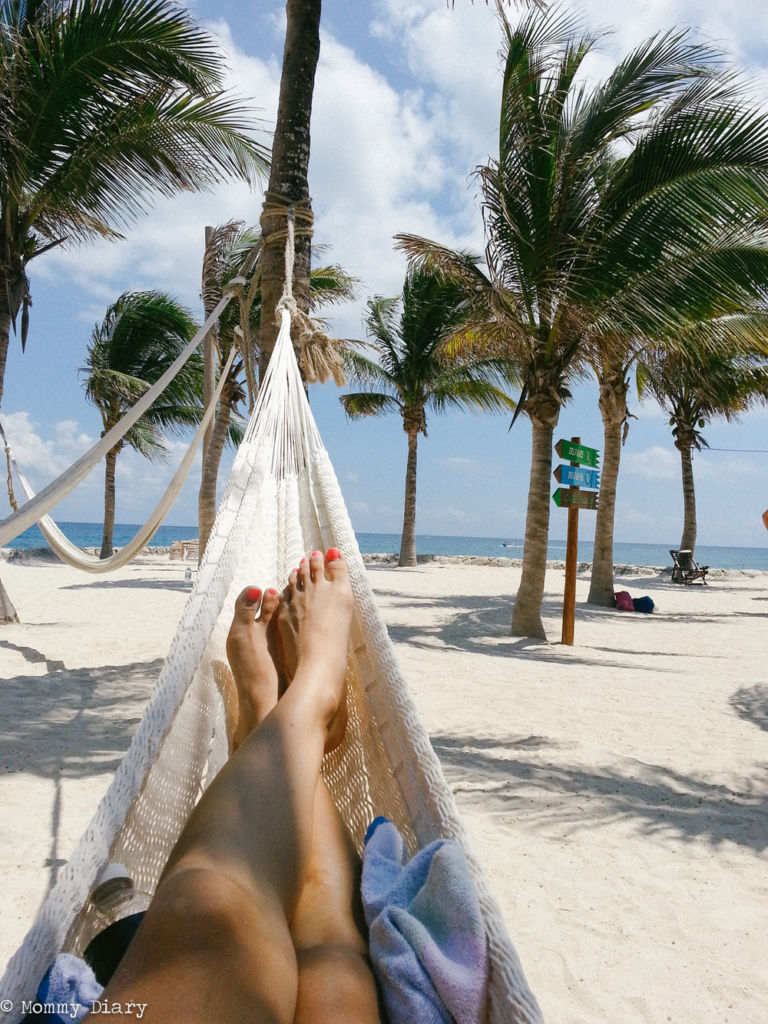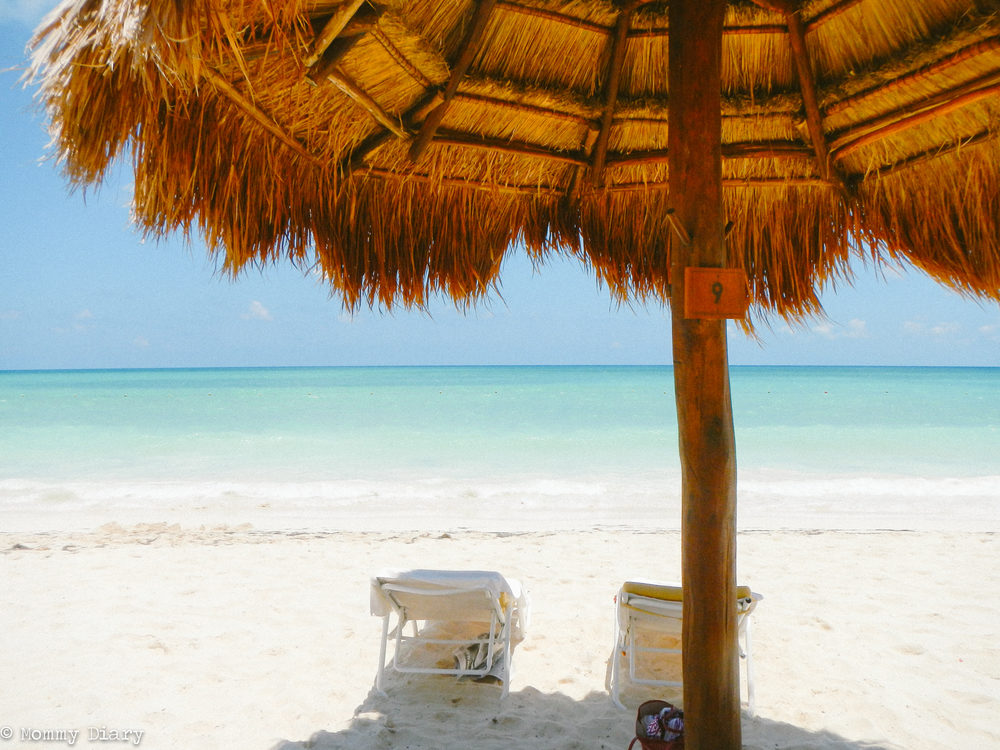 1) Hotel: Fairmont Mayakoba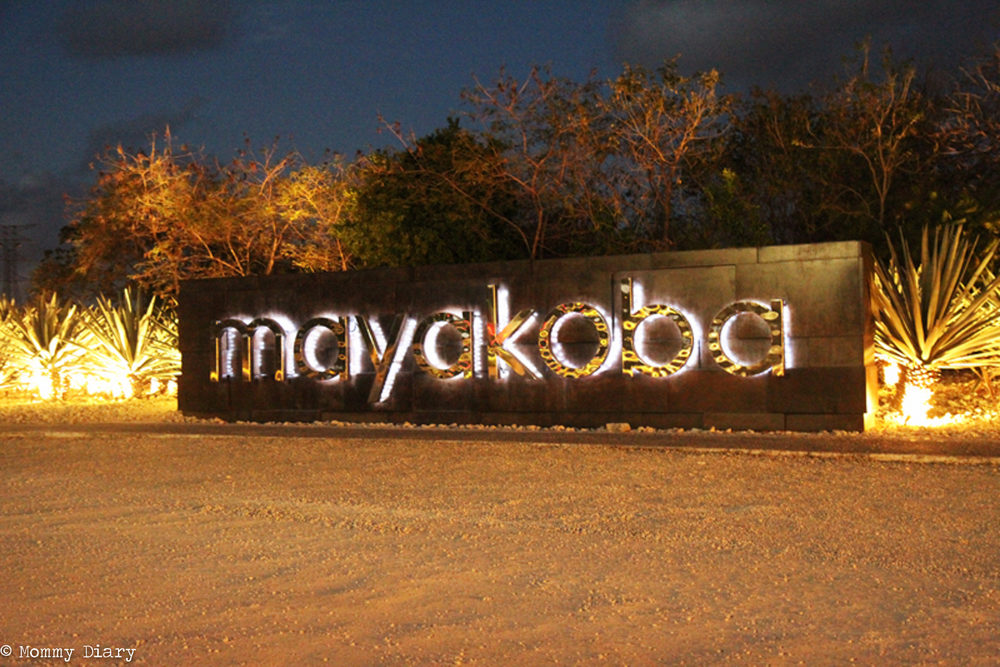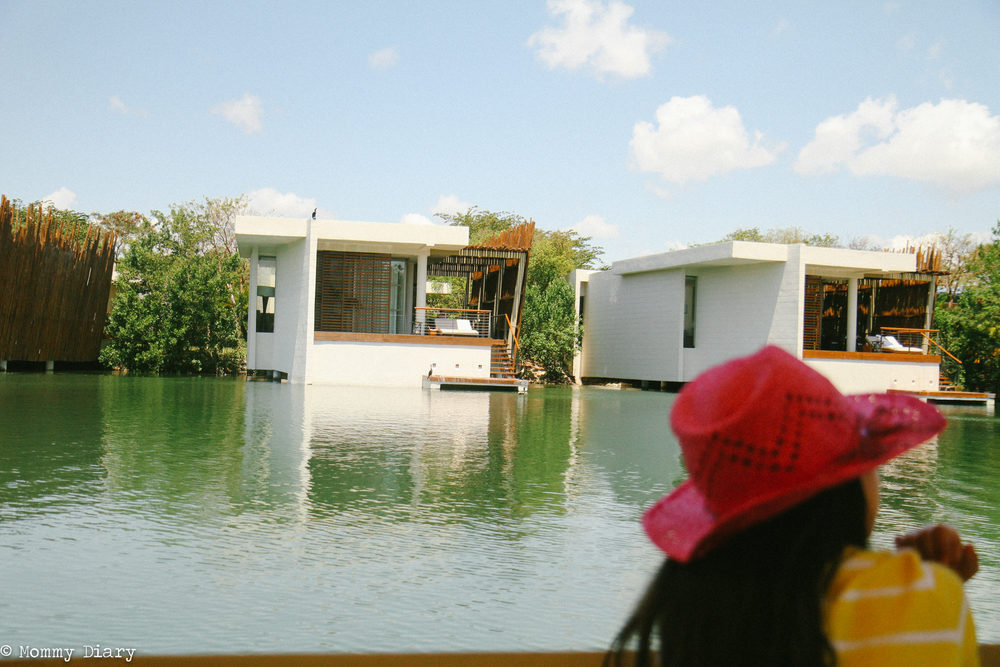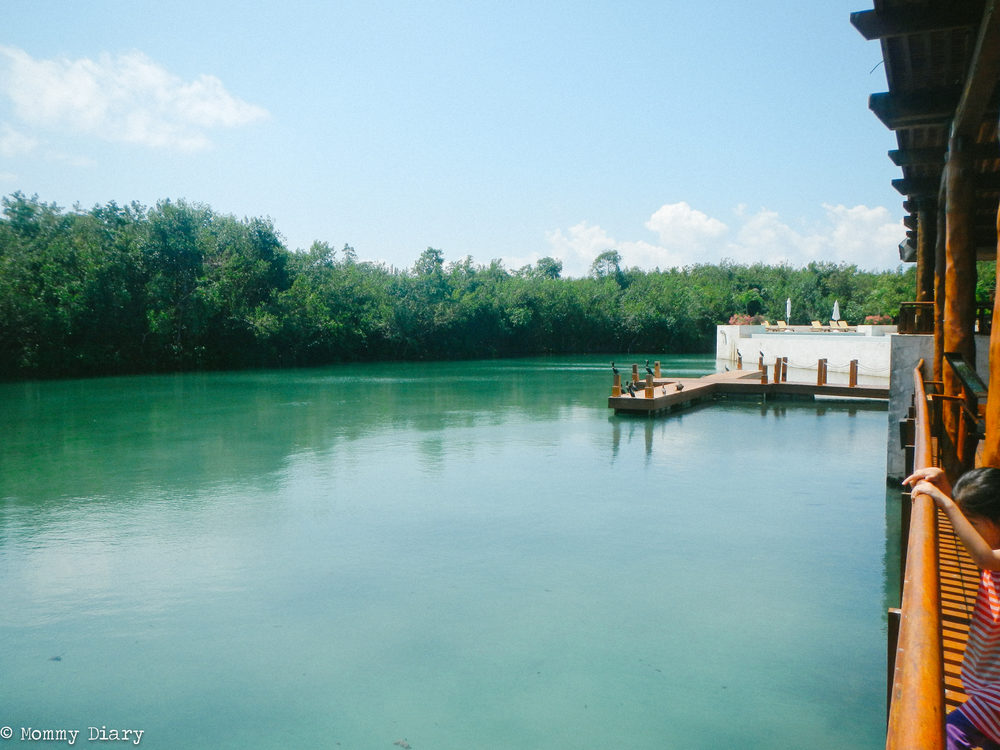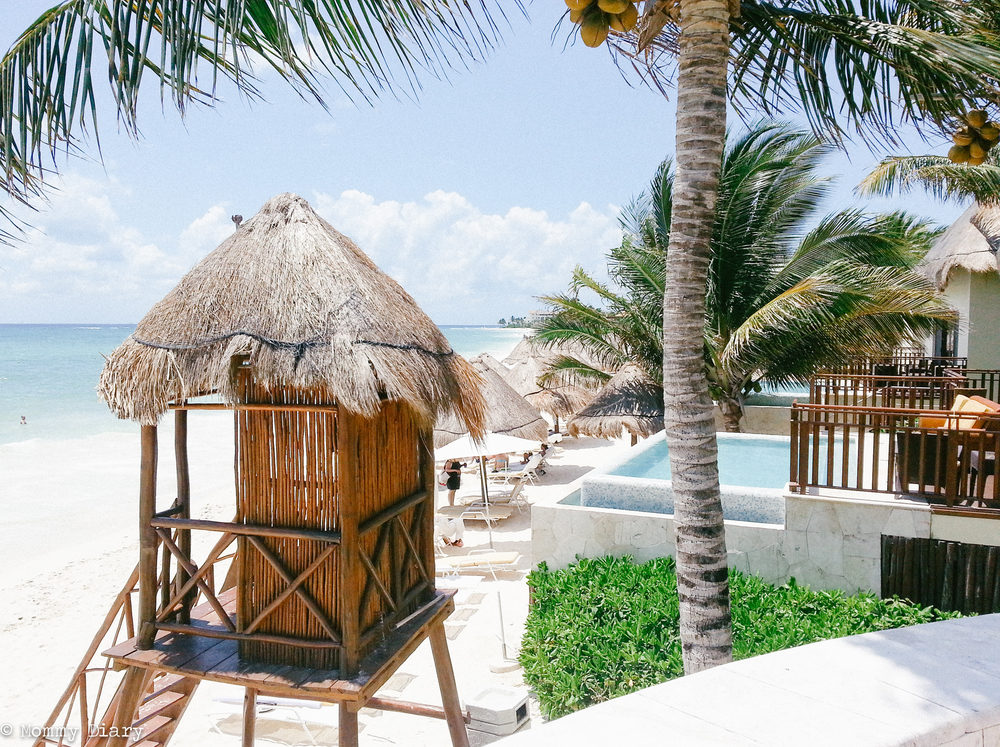 We stayed at the Fairmont Mayakoba for 7 nights. We were overall pleased with the room, hotel amenities and service of the staff. It was a nice blend of luxury and kid-friendliness with nice, big pools suitable for families.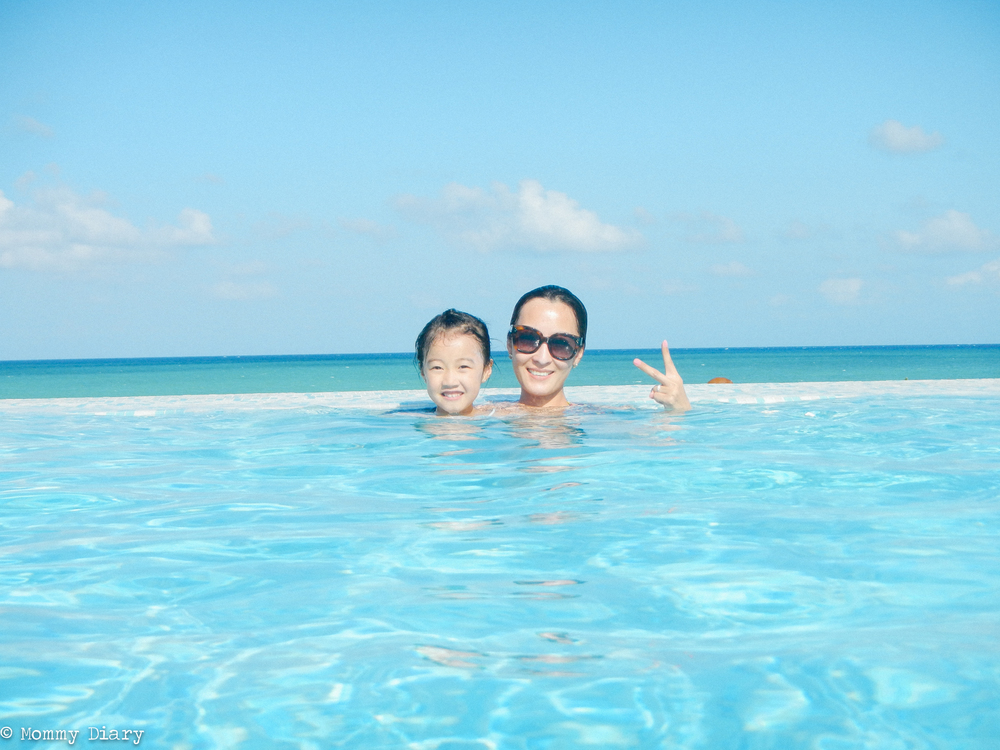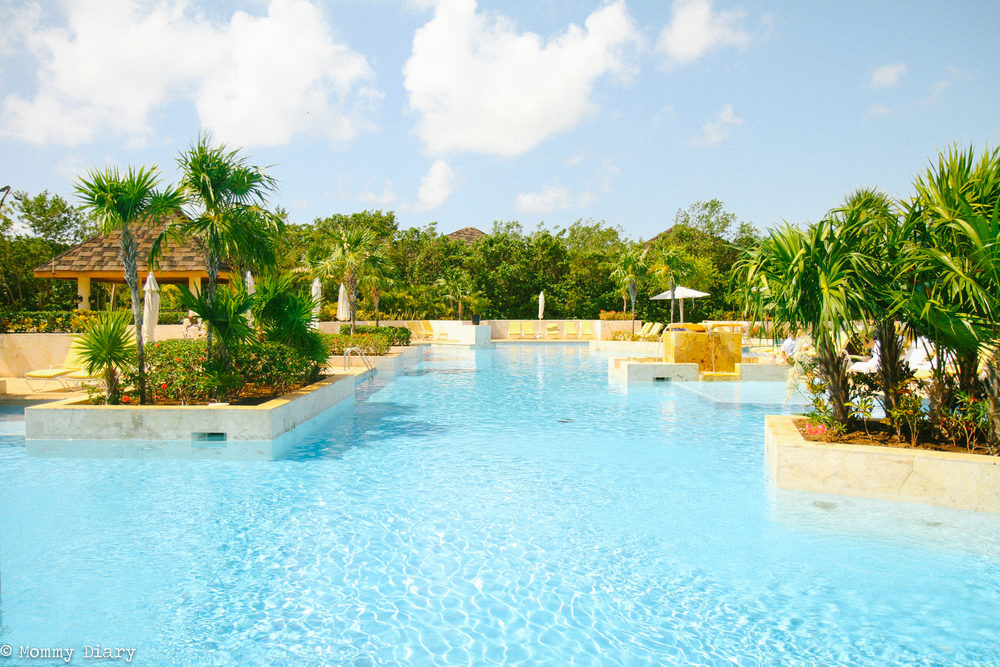 One thing we DID NOT like about this hotel was that we had request to switch rooms TWO TIMES because of a weird, mildewy smell that lingered in the rooms. Fairmont Mayakoba is situated within 240 acres of tropical forest surrounded by waterways and lagoons, which means it is right in middle of all the wild life.
Upside was frequent sightings of exotic tropical birds and wildlife. The downside? The funky smell that comes from being in middle of tropical wild life. The hotel was good about accommodating our request both times, but it was just a hassle packing and re-packing with kids.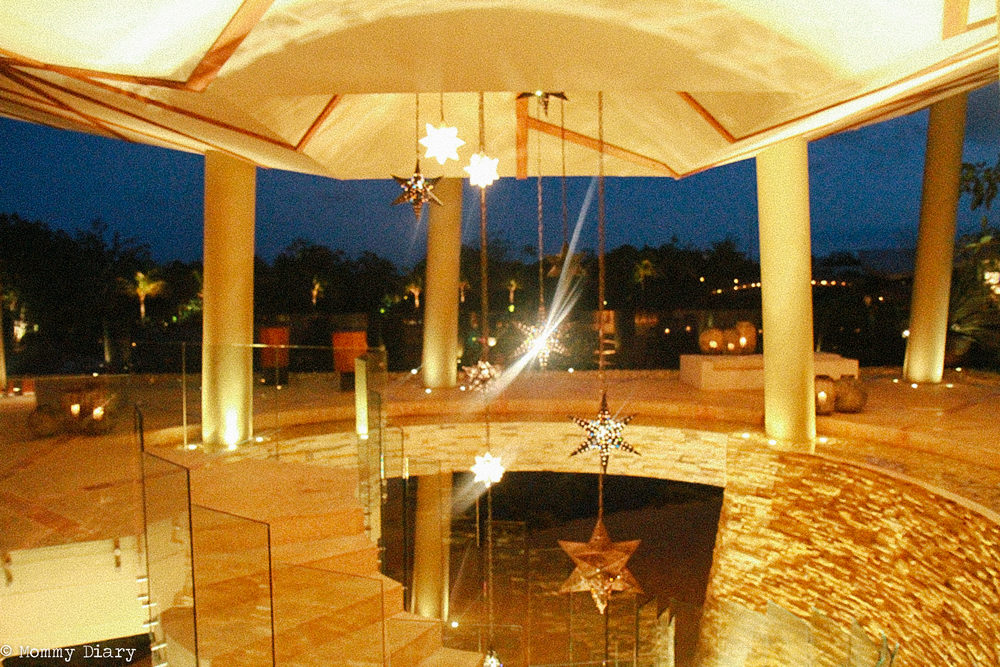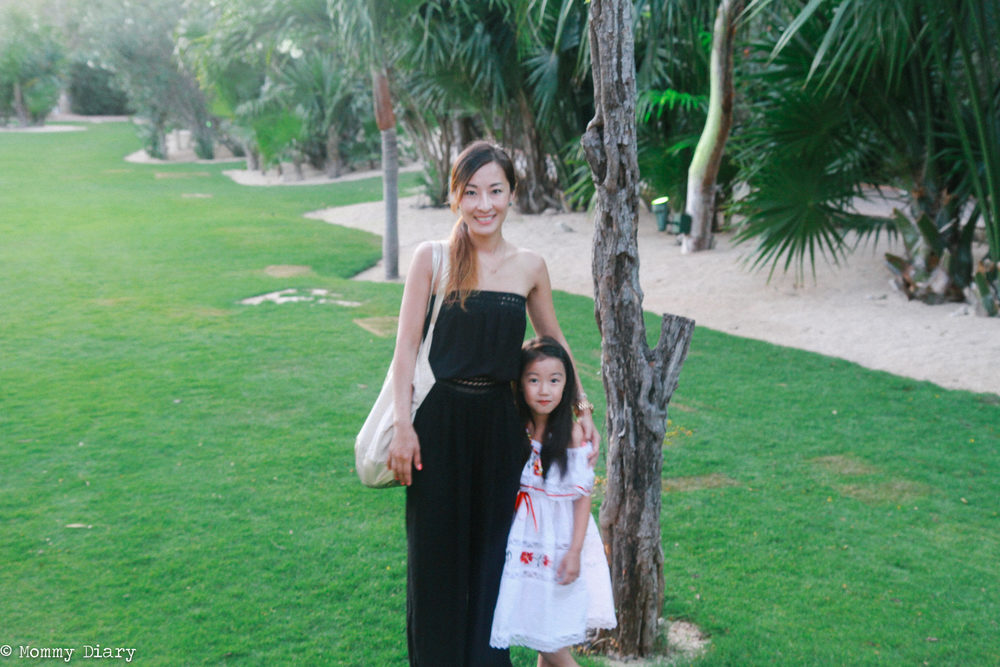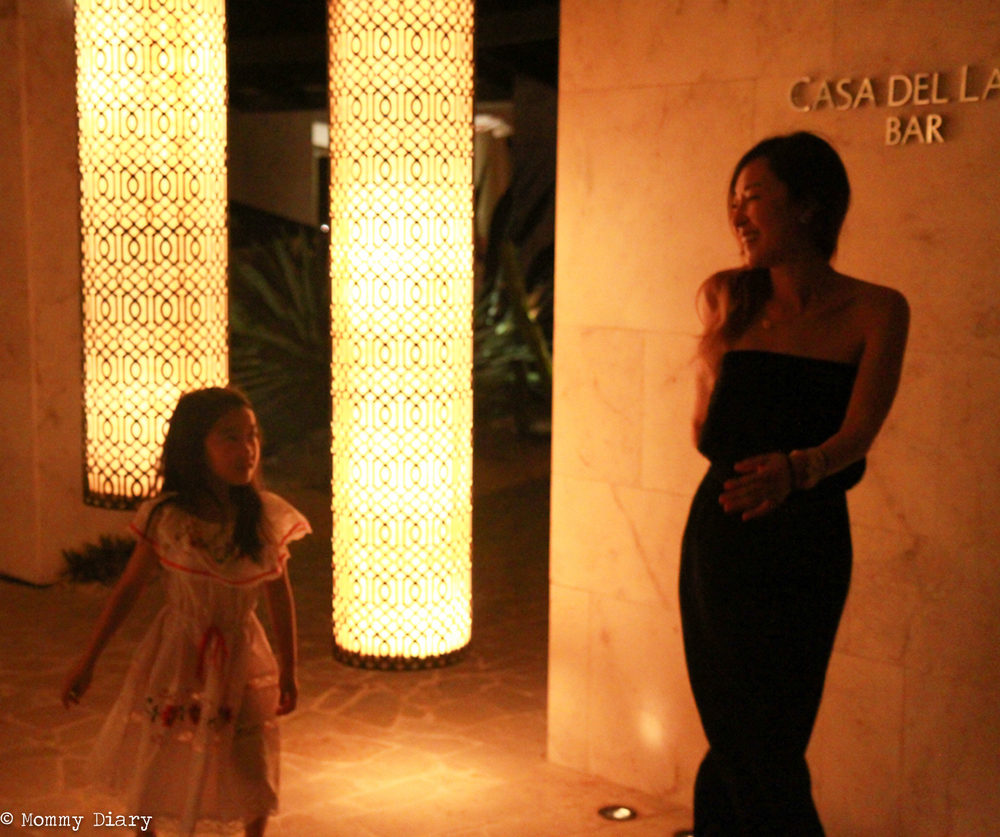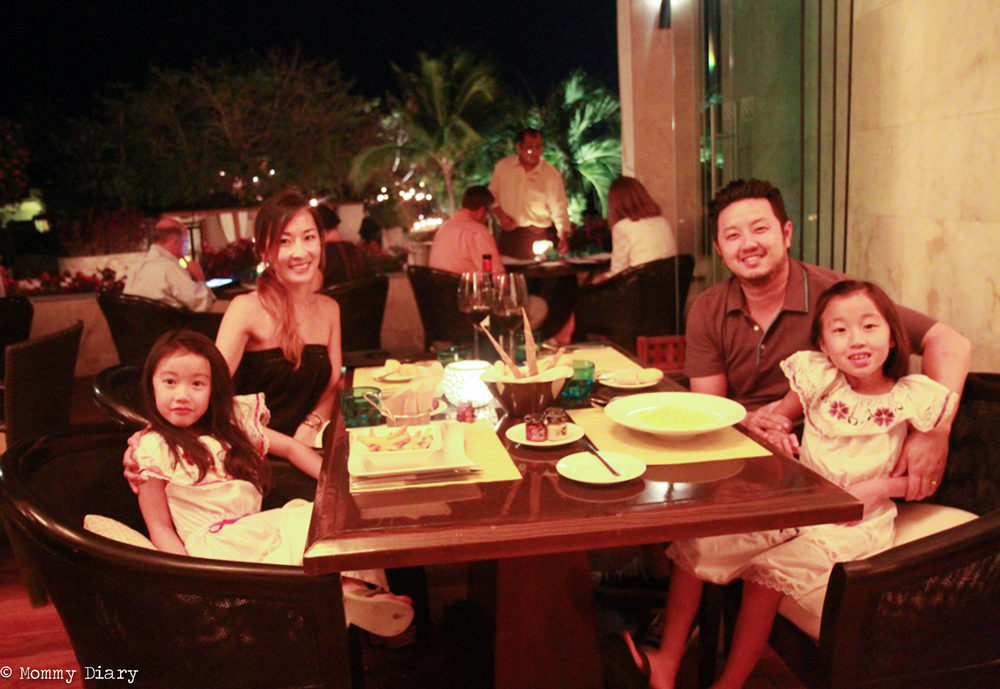 The three resorts of Mayakoba are Fairmont, Rosewood and Banyan Tree. As expected Fairmont is most family friendly with largest pools, and the other two are ultra luxurious and exclusive. We got to explore all three resorts by taking their free limo service for guests and had dinner at both places. Honestly, we felt the dinner at Rosewood was mediocre and overpriced– very fancy, but the food did not meet our expectations.
PROS
Family-friendly luxury hotel
Beautiful pools
Courteous staff, exceptional service
Family activities and kids club
Eco-friendly with plenty of wildlife
Huge resort grounds with beautiful lagoons and rivers
CONS
Overpriced food
No vacation packages
Weird mildewy smell in some rooms
Resort ground is so big you need to take a cart everywhere
One of the highlights of our trip was the eco-archeological park Xcaret. We chose this park over Xplorer because we thought the kids would enjoy it more and it turned out to be a great choice. We swam through miles of tunnels and caves, saw a variety of tropical wildlife and learned about Mexican indigenous culture.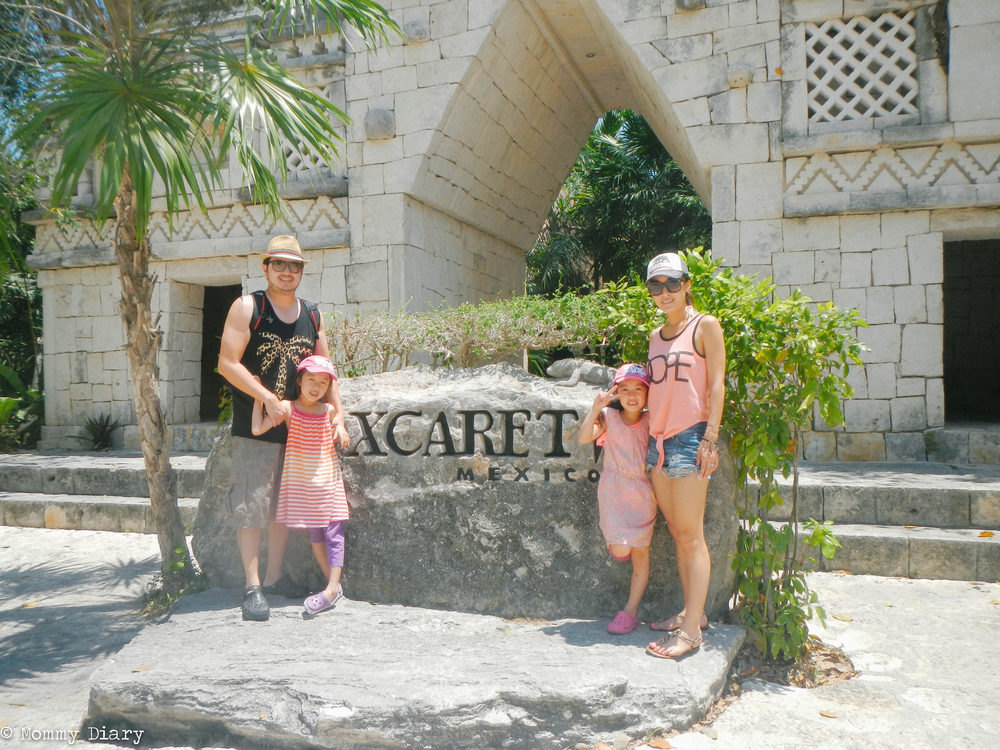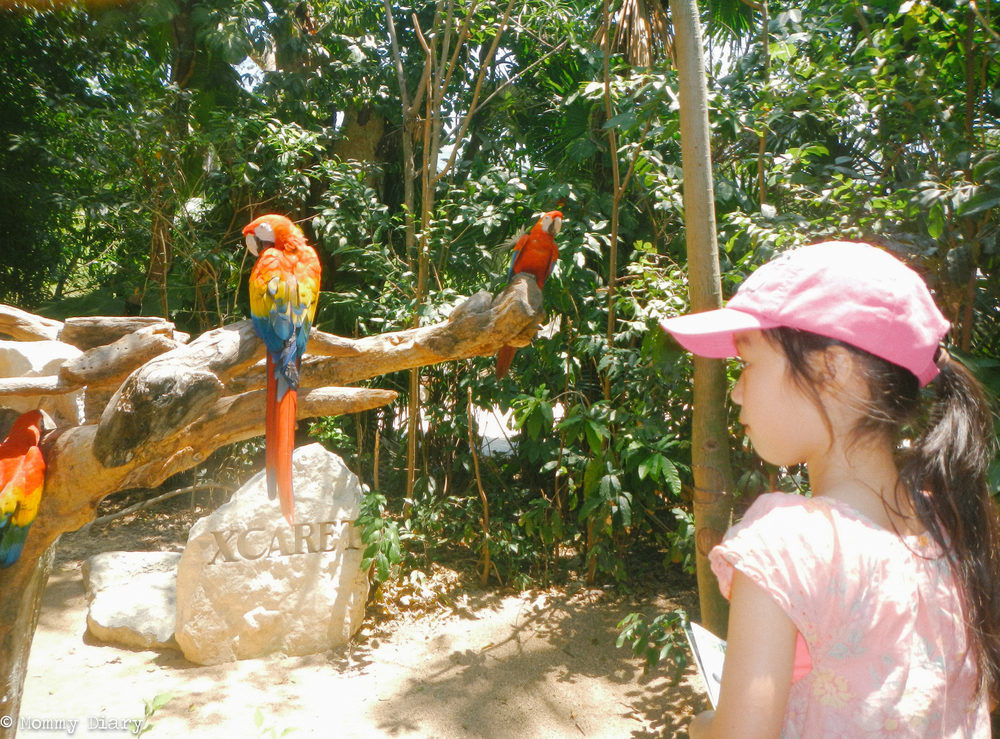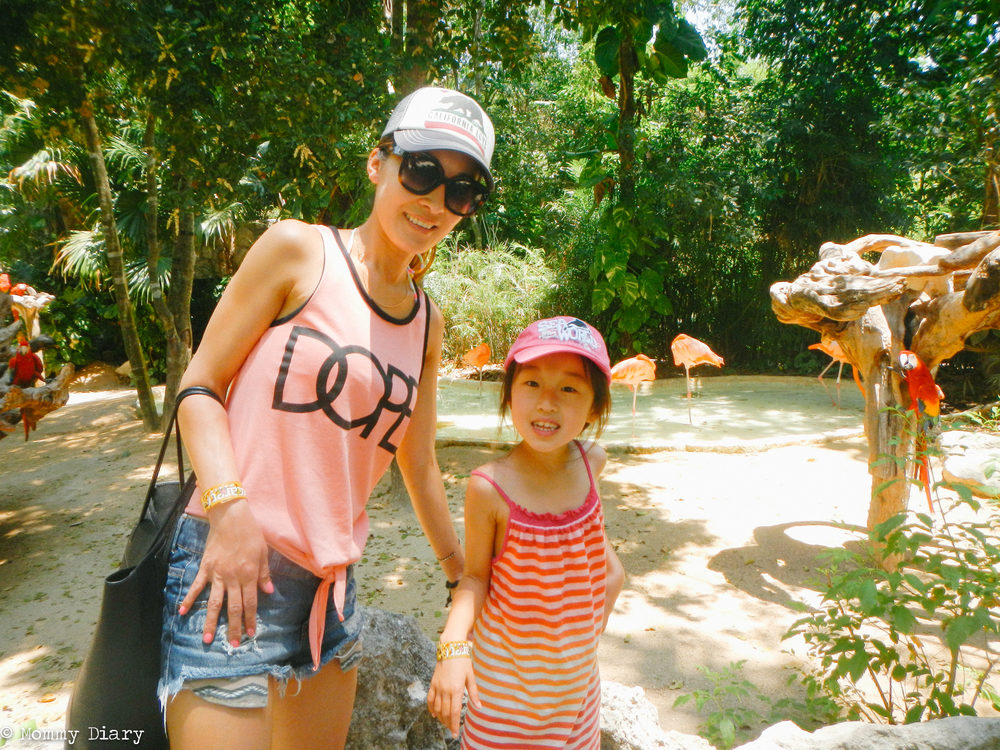 The Butterfly Garden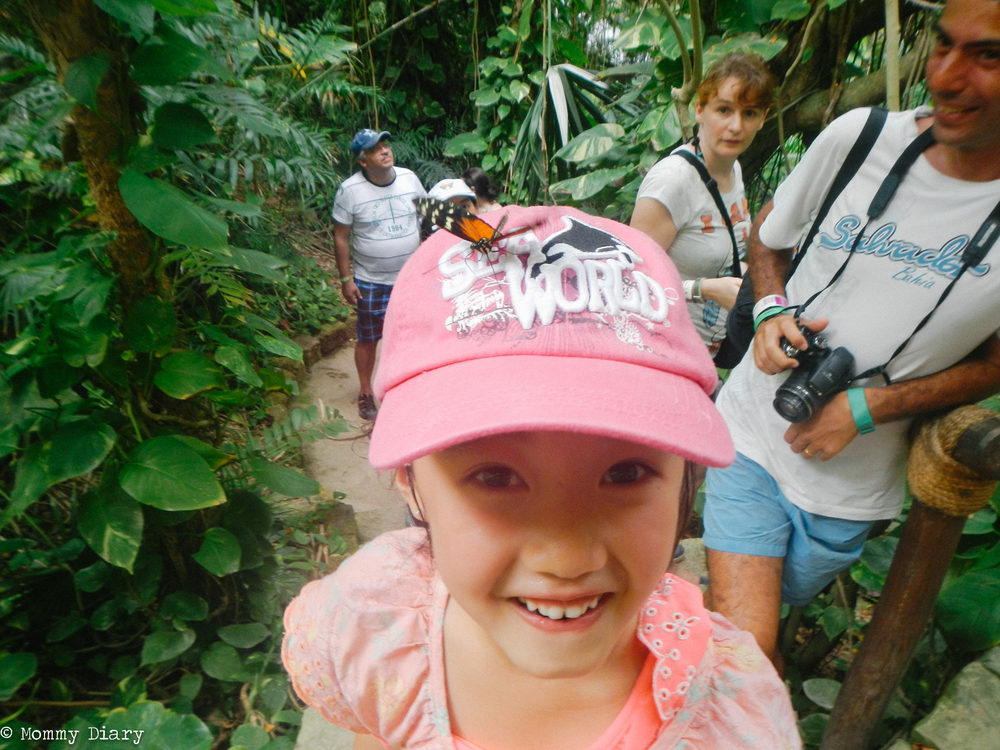 The butterfly garden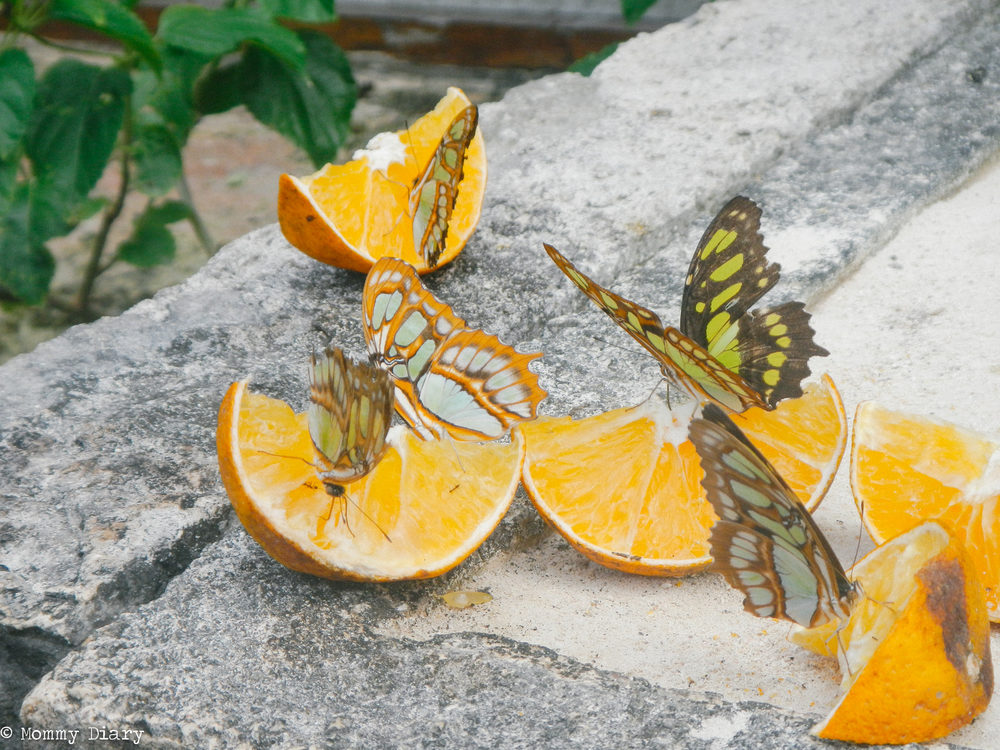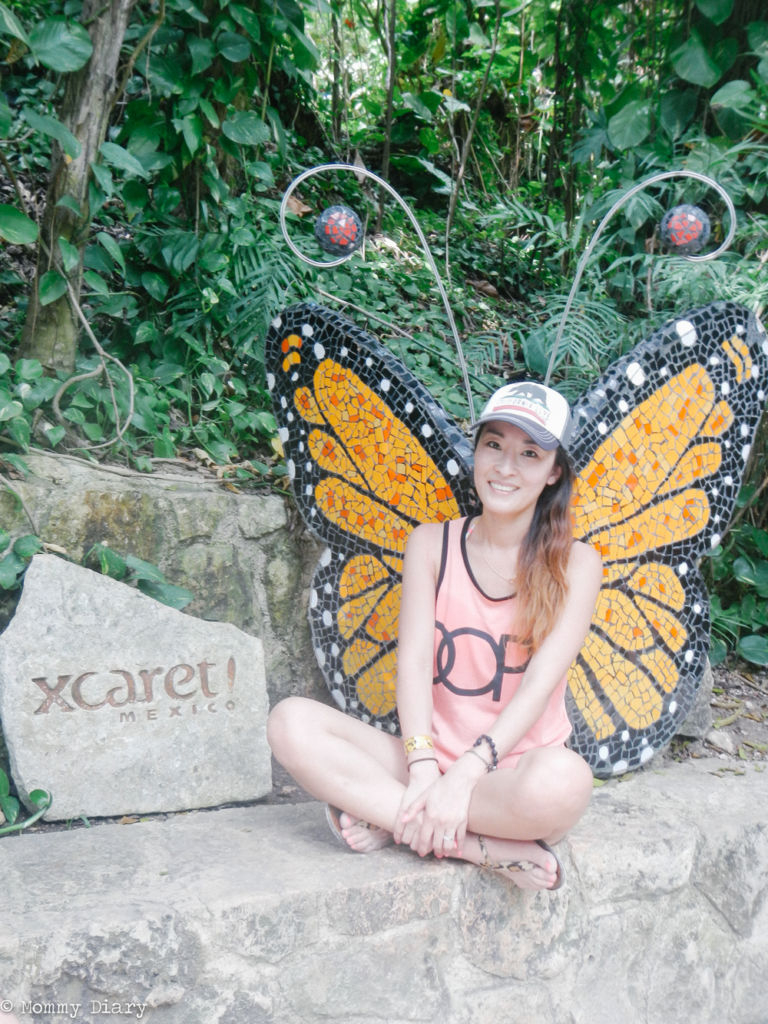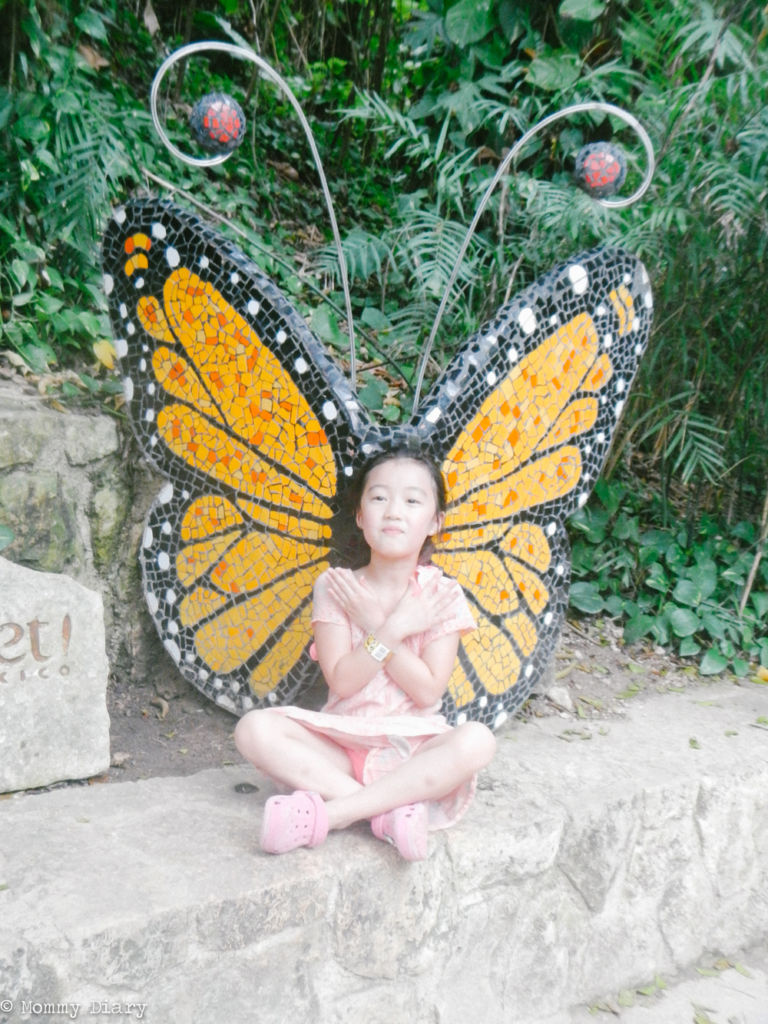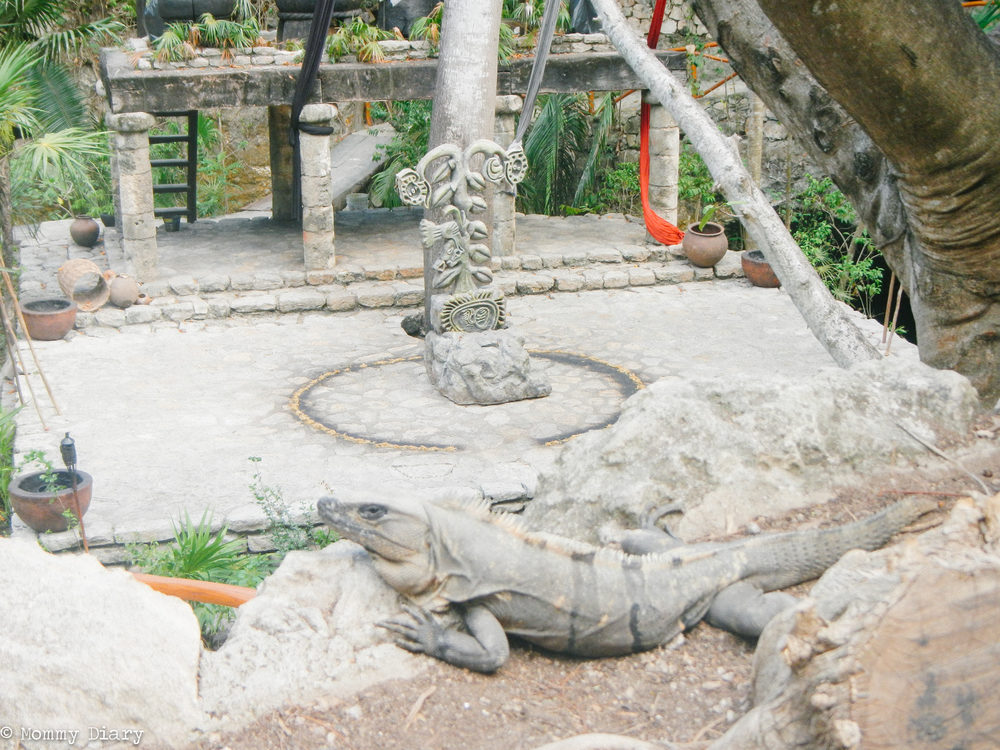 Underground Rivers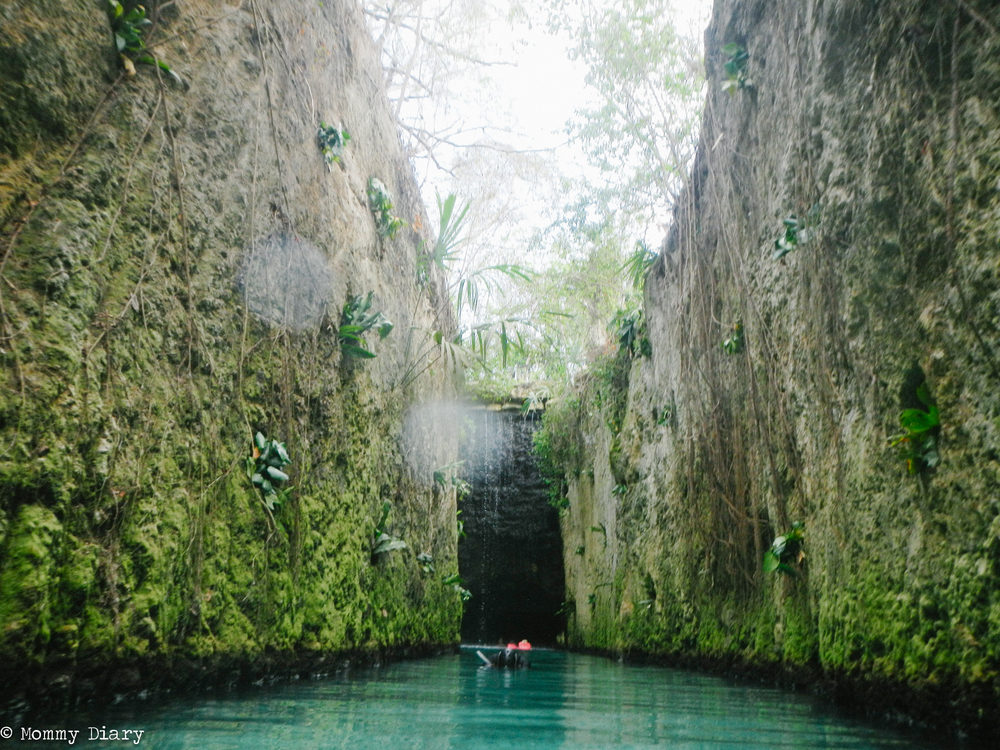 Swimming through underground rivers was such a breathtaking experience. There are few different waterways you can take depending on level of complexity- we took the middle one with the kids and they were fine. We were shocked when they wanted to swim a second time after they were done! My daughters are such troopers…it takes so much energy to keep up with them.
Thank God my husband has good stamina, I was exhausted by the end of our second swim.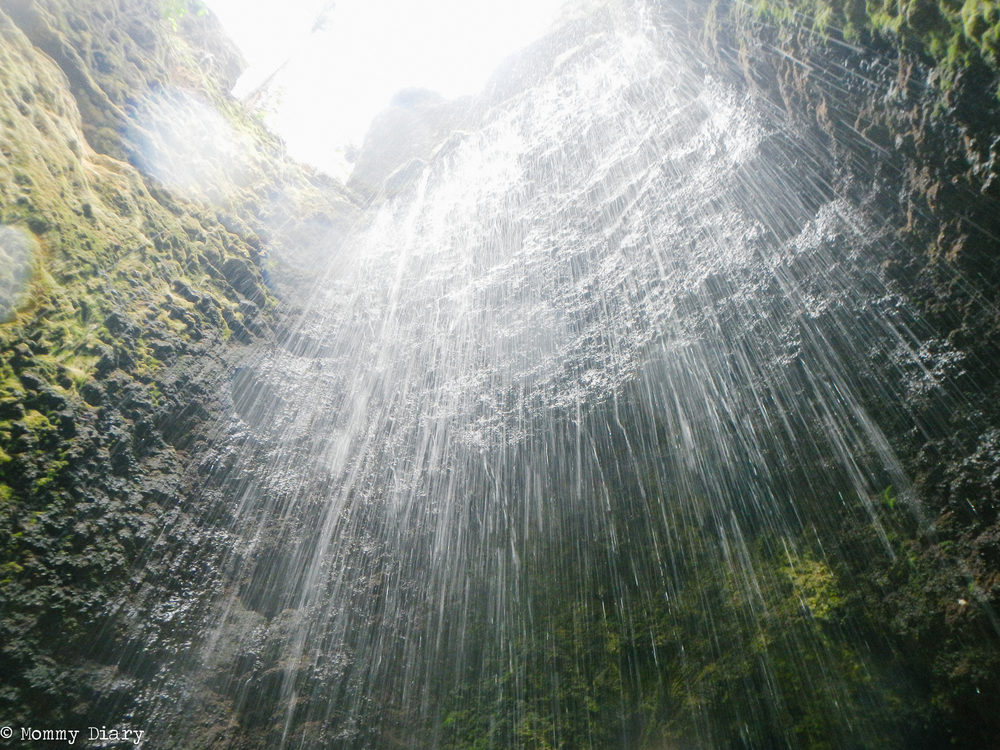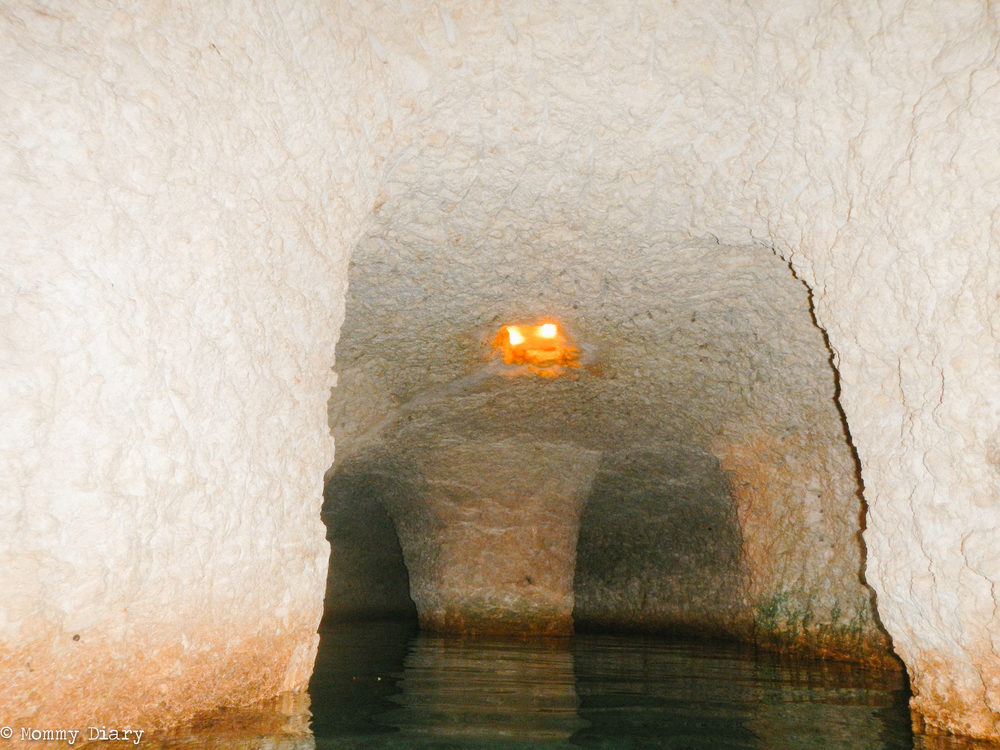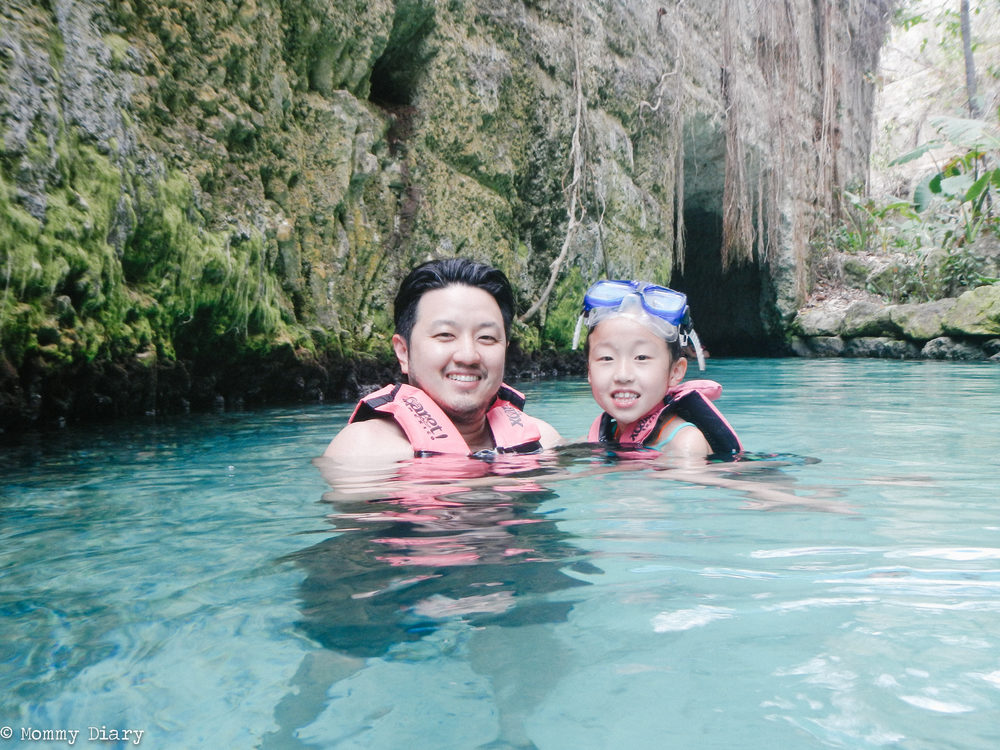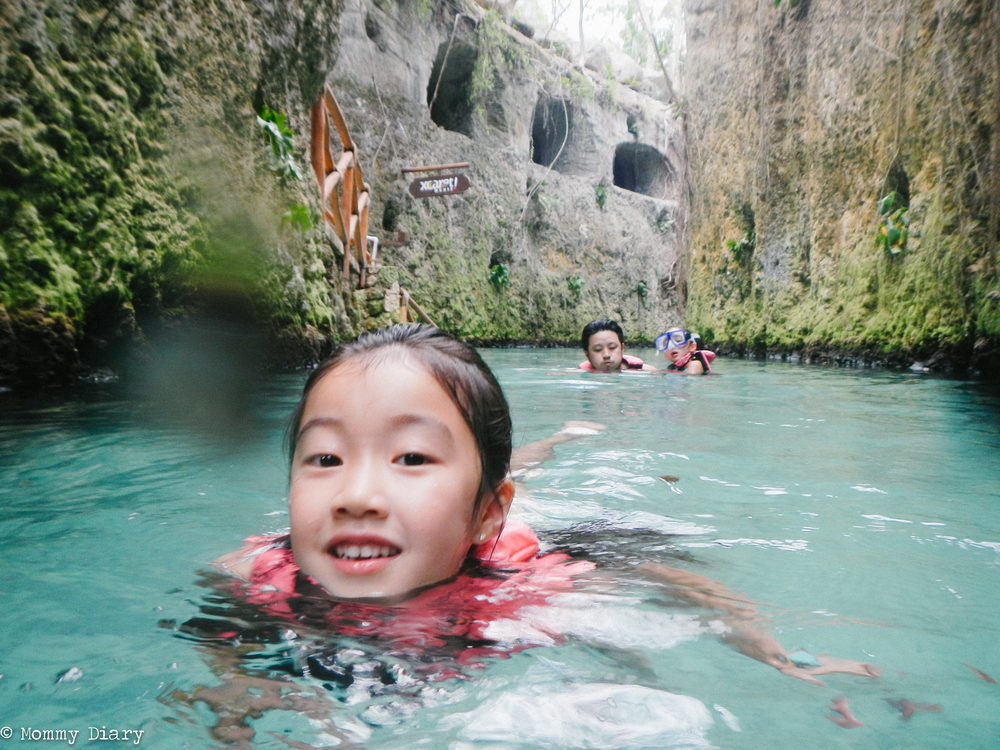 Mayan villages + religious relics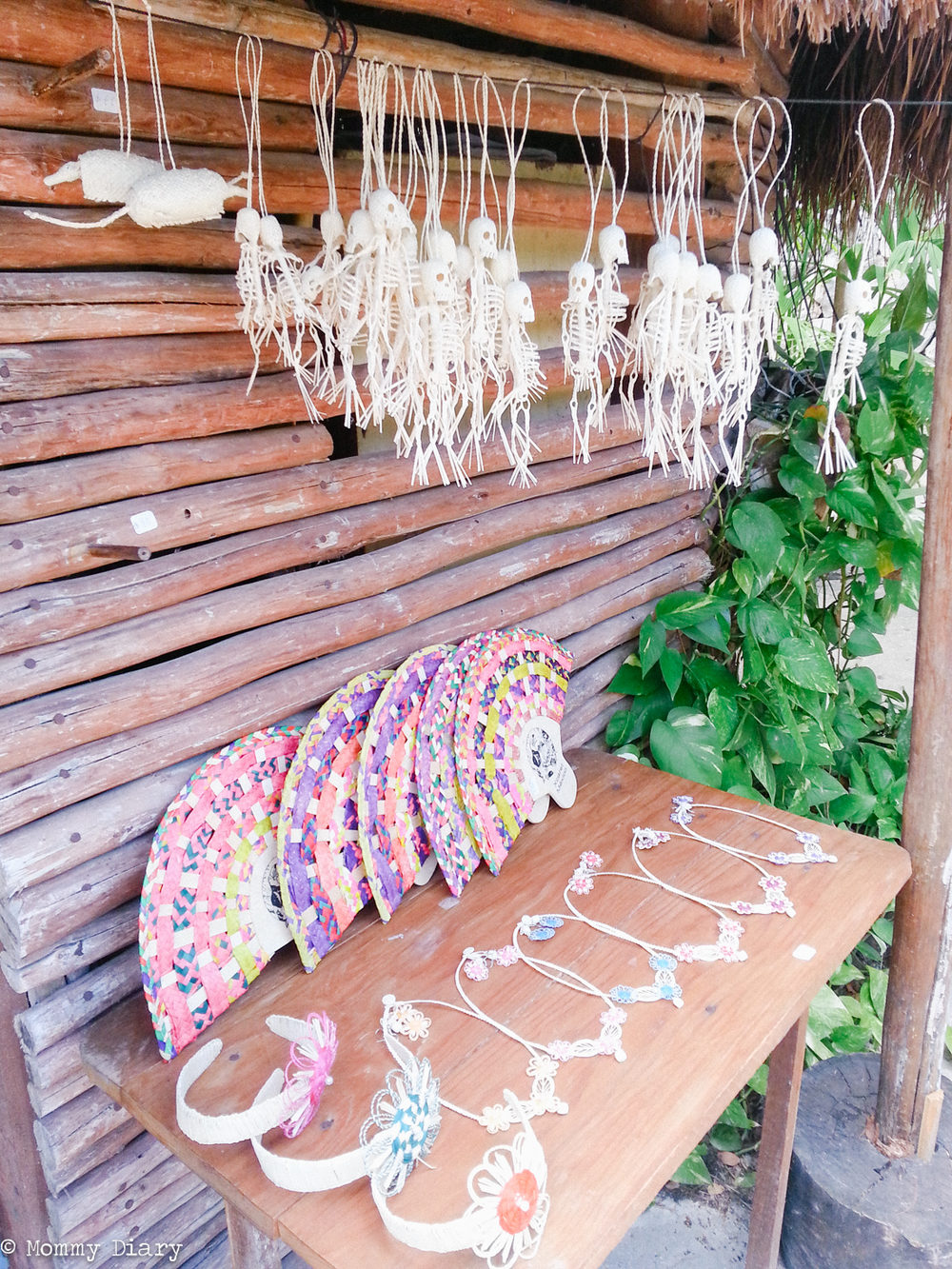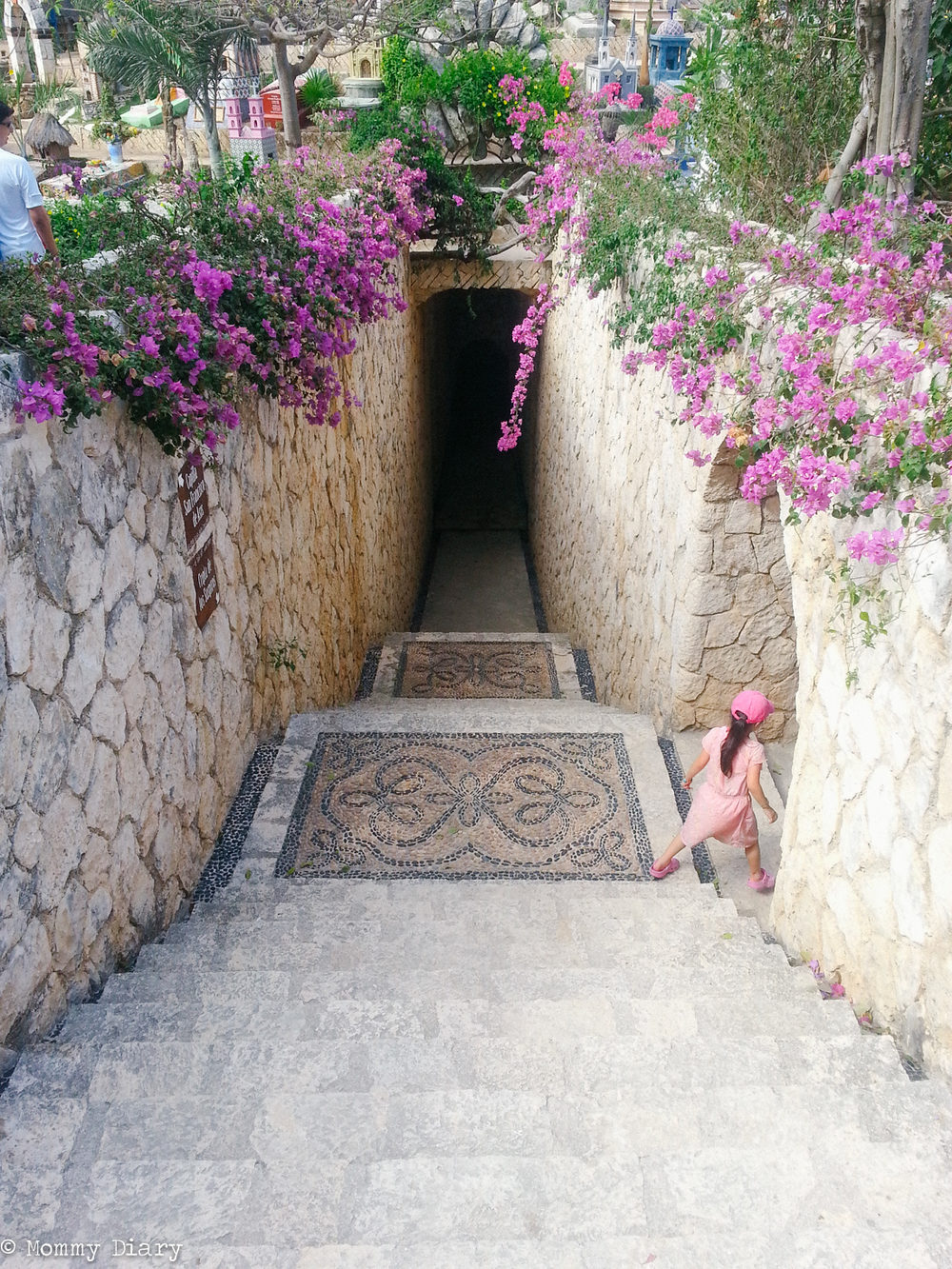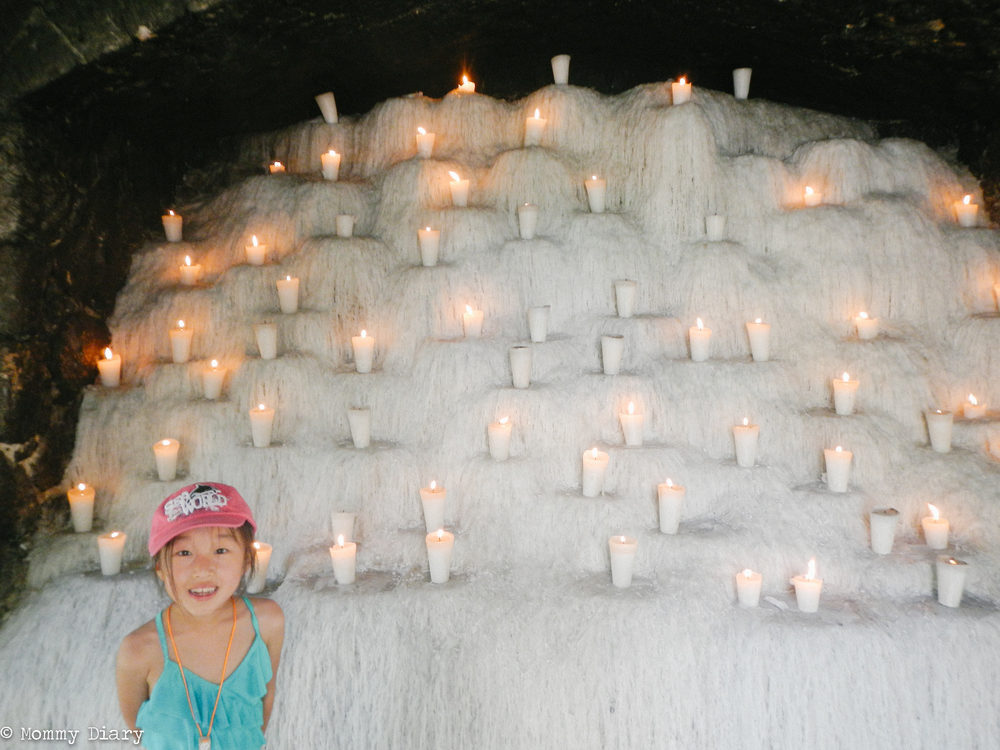 I never knew how beautiful and rich my religion was until I began traveling the world. As a Catholic, I love seeing various cultural adaptations of our religion that connects millions of people and cultures around the world. Catholic means universal– and it truly is.
The Mayan culture is a beautiful blend of the indigenous culture with Catholicism and there were beautiful sculptures, woodwork and artifacts throughout the park.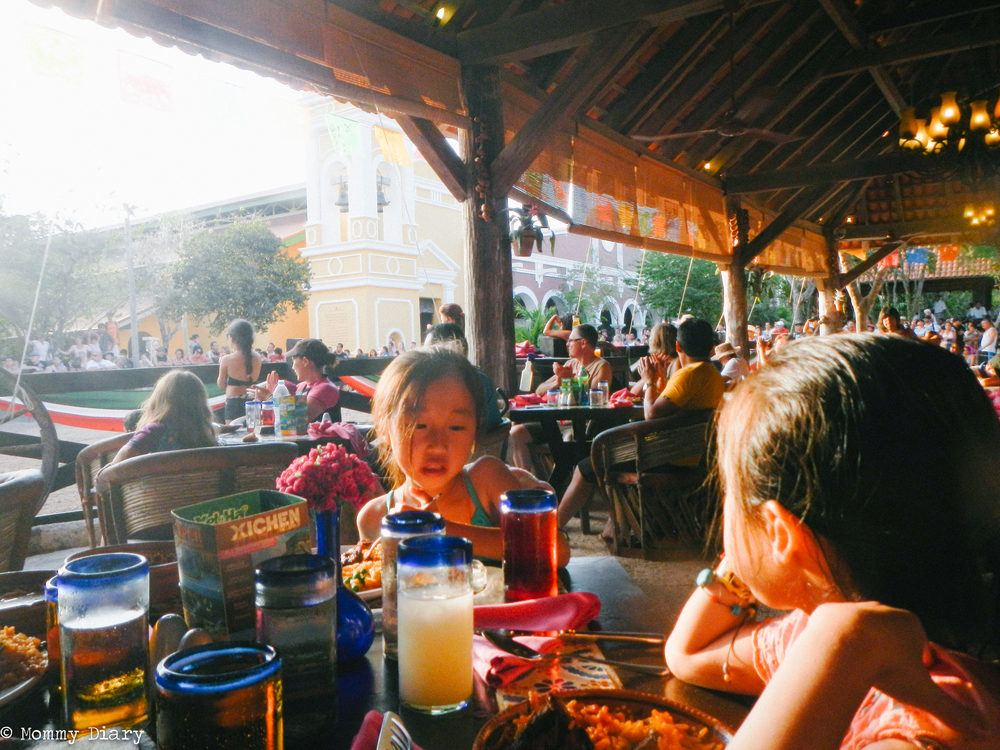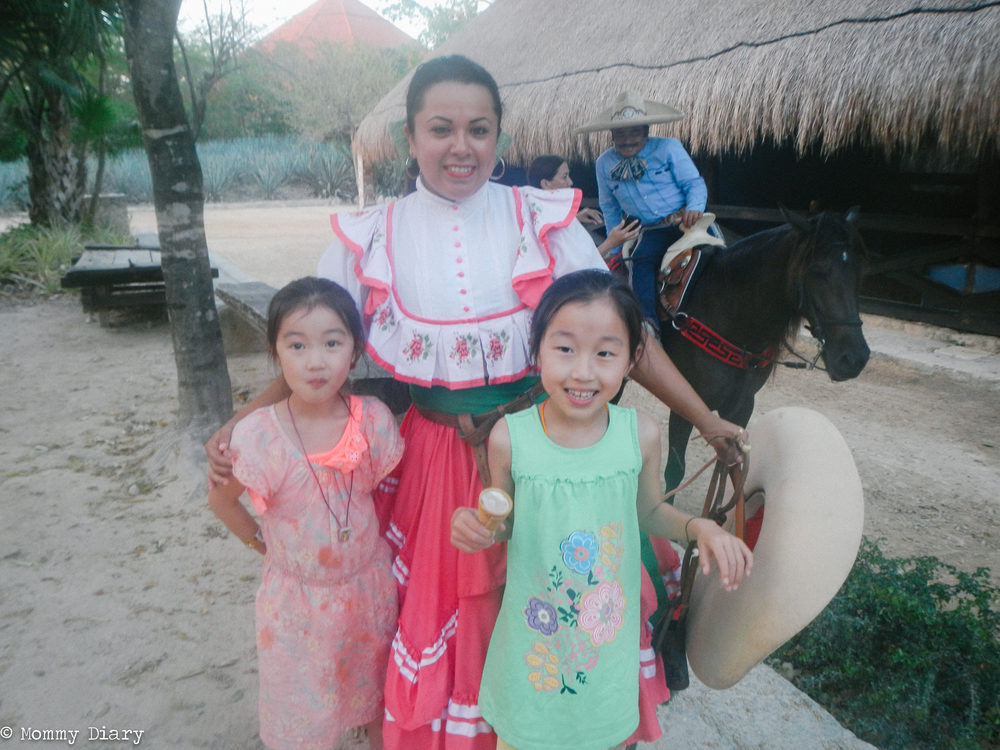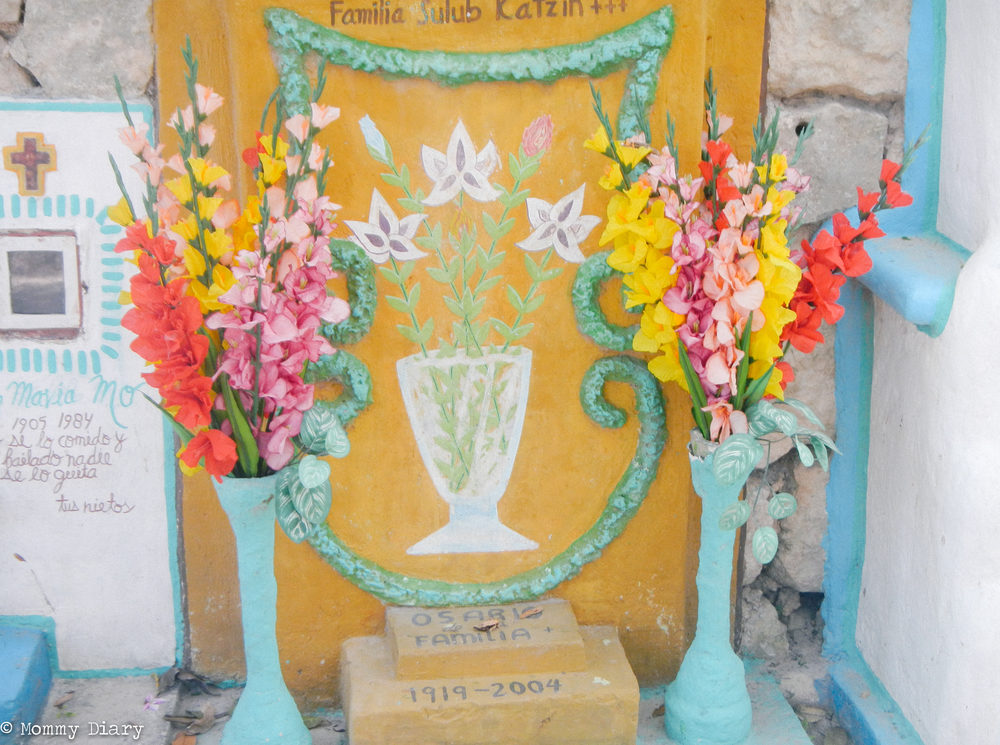 Our 8-day stay was full of adventures and surprises- and everyday brought something new. We walked along 5th street at Playa del Carmen, swam in cenotes under sleeping bats (eek!), ziplined upside down & rode sand buggies at Selvatica and visited two famous ruins: Coba and Tulum.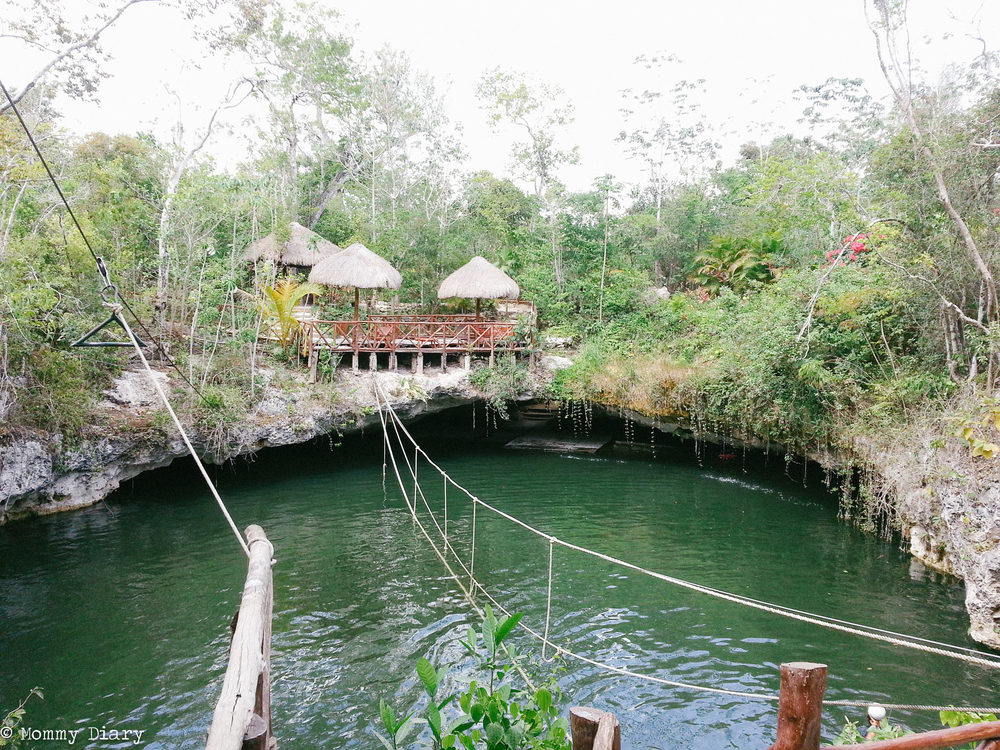 Ziplining at Selvatica
3) Visiting Mayan Ruins: Coba and Tulum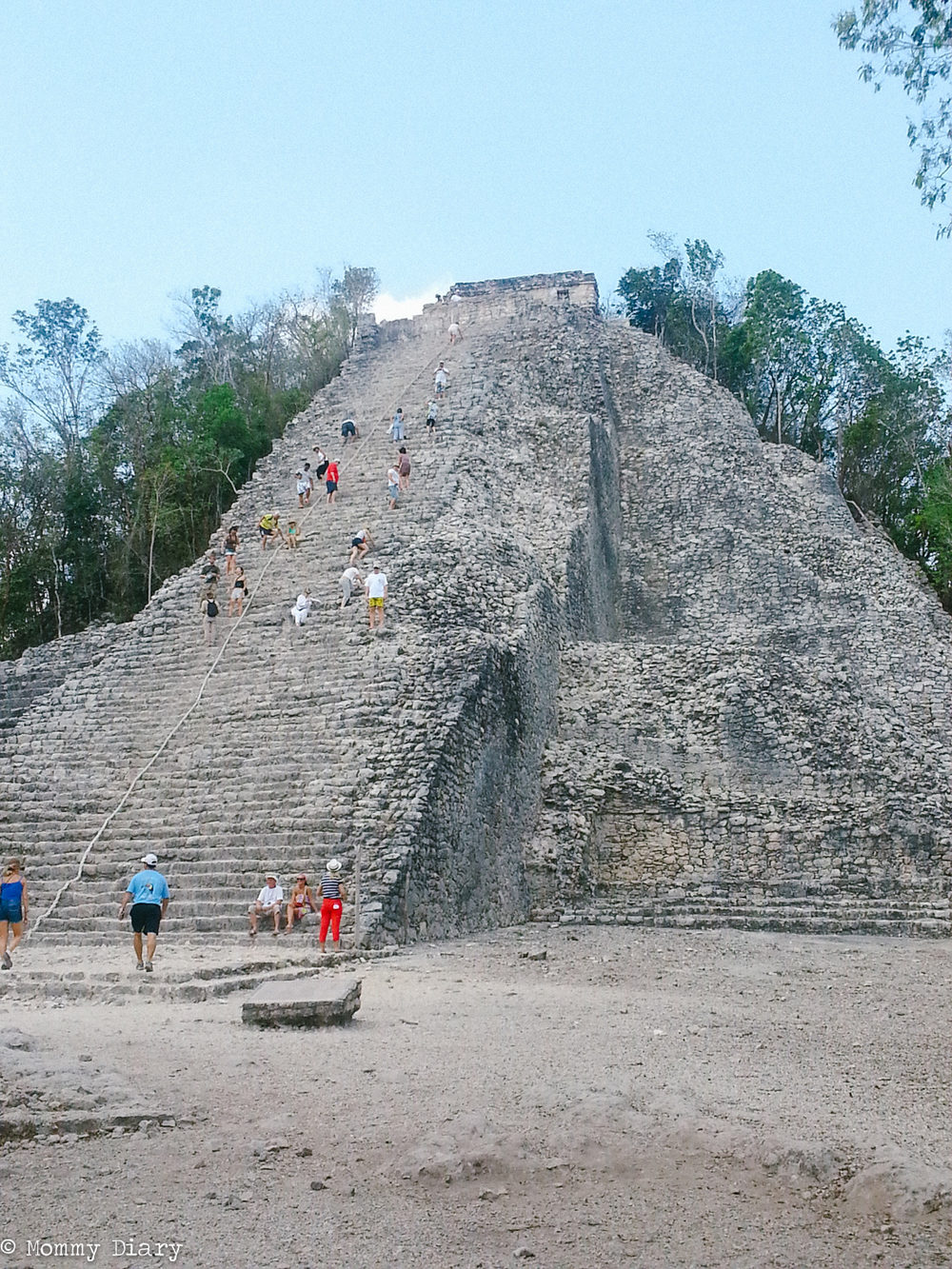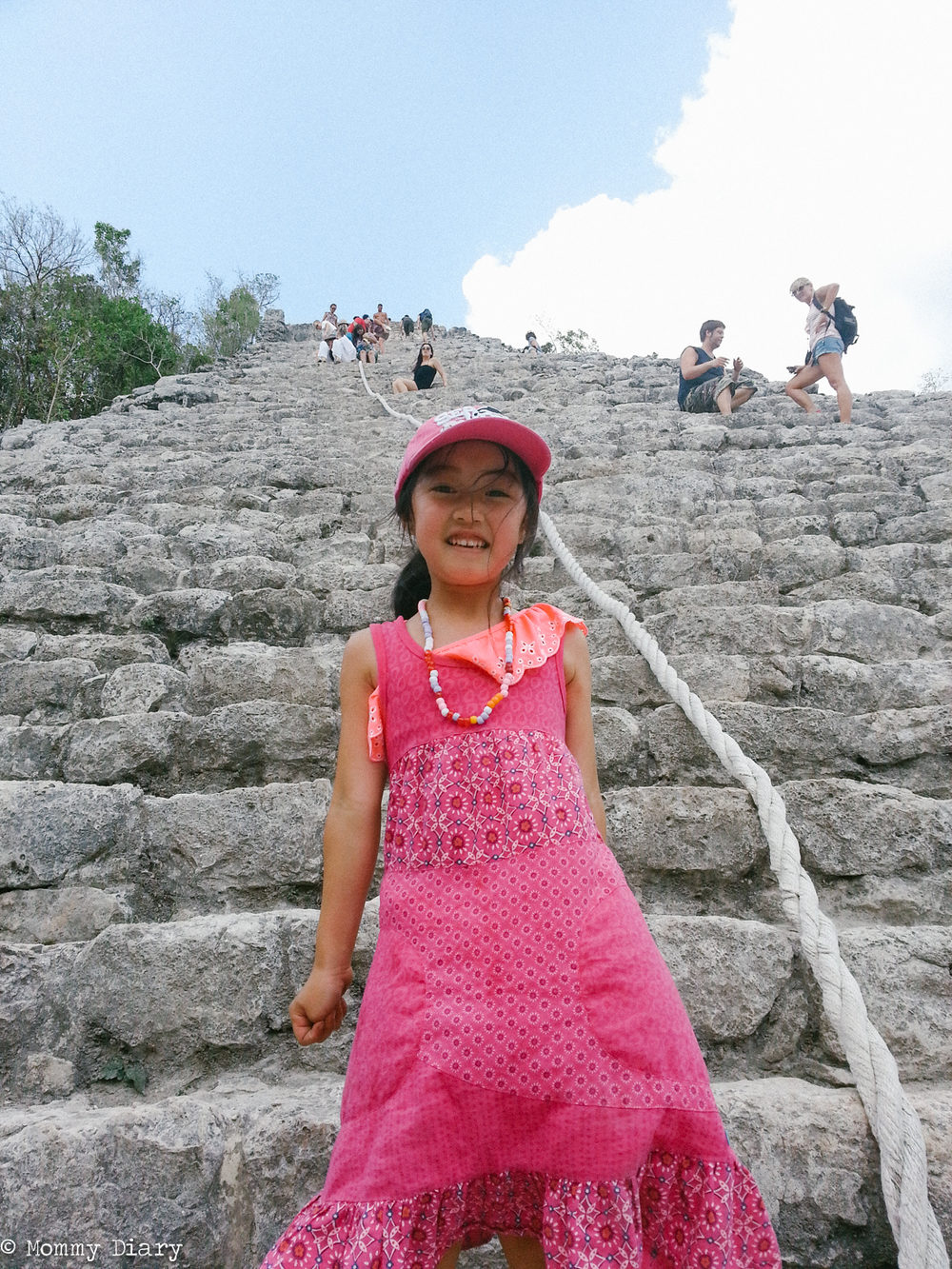 Coba was fun because we were able to climb up the ruin and Tulum was breathtakingly beautiful. It wasn't easy with the kids because the weather was intensely hot and humid…so if you're brave enough to attempt this with the kids, bring TONS of sunblock and water bottles.
And frequent breaks are a must so be prepared for a day-long excursion with tons of adventure and walking.
The rich history and culture of Mayans were fascinating and educational, and even though my kids are still a bit young, I'm glad they got to see and feel the remnants of such an influential and historic civilization.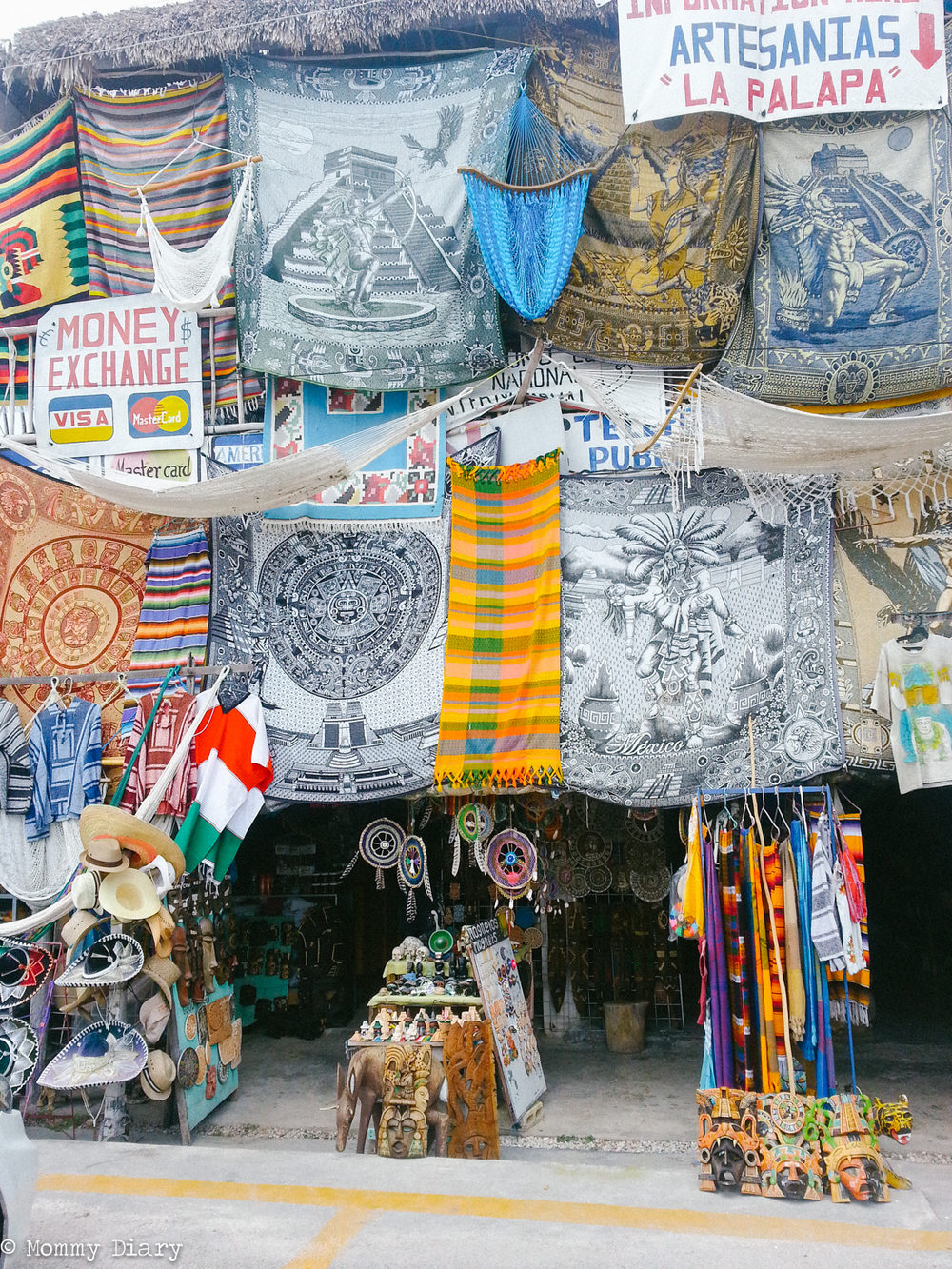 Mayan Tapestries and artwork, Coba
4) Food, Downtown Playa Del Carmen, Etc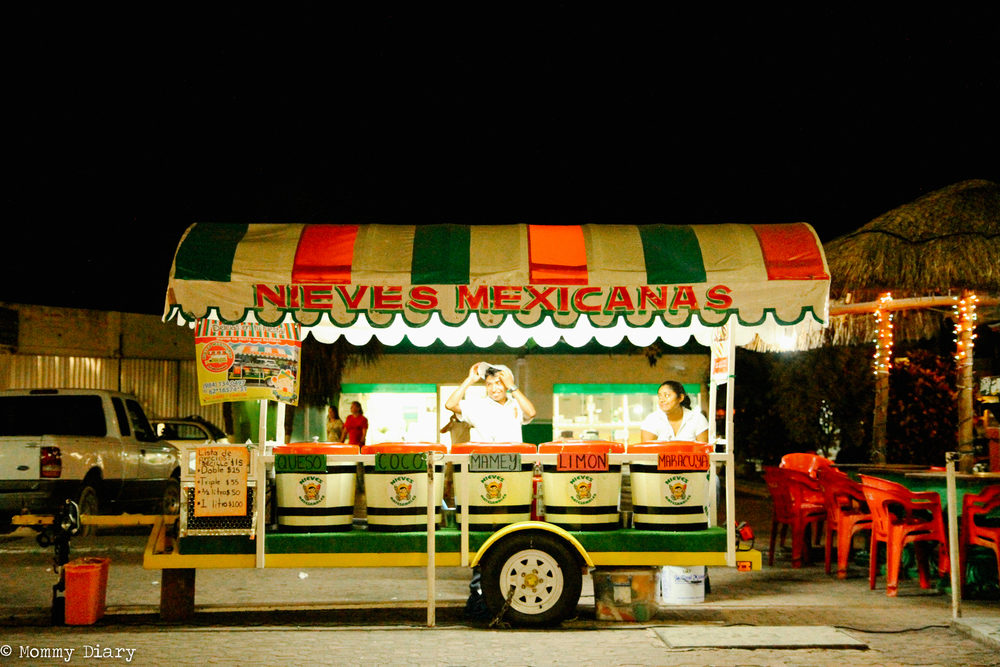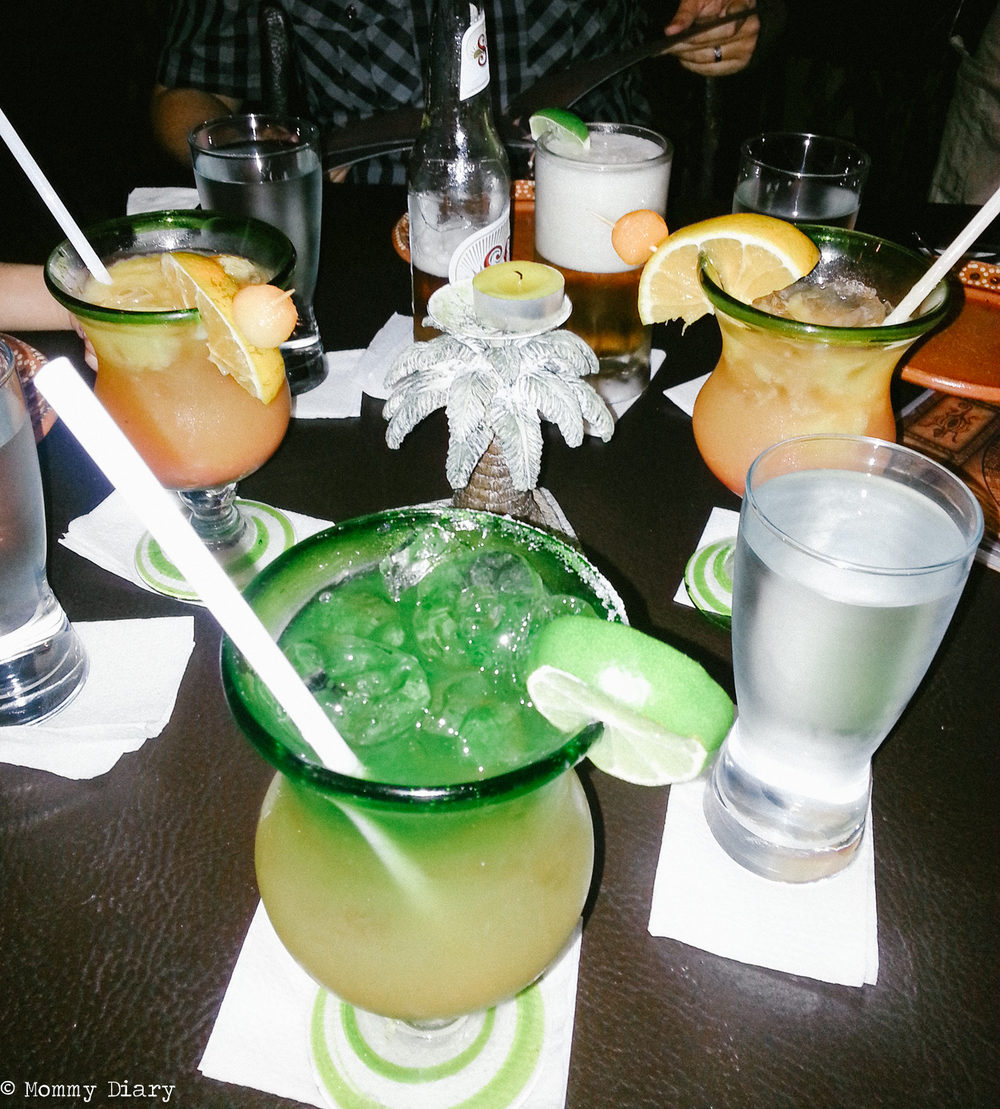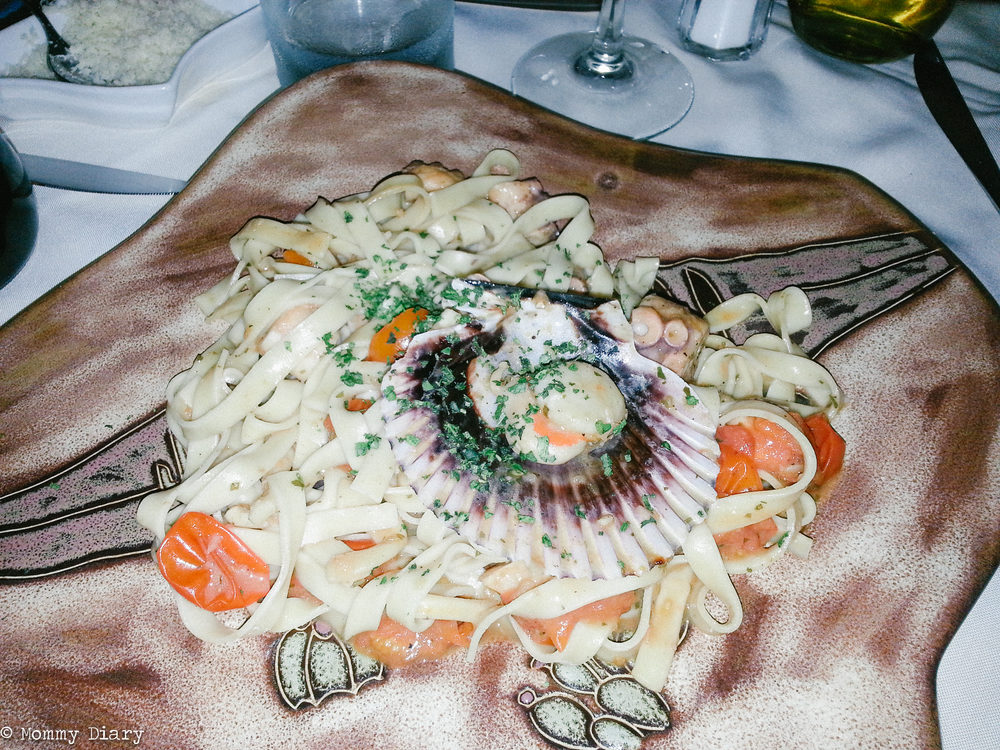 Overall the food in Mexico was enjoyable and plentiful. However, the entire family did get a stomach bug by day 4 due to the water and food despite the fact that we were careful and only drank bottled water. I guess these things can't be avoided when traveling to a developing country. (Another reason why Hawaii is still my number one destination for kids.)
We discovered a quaint, authentic Mexican restaurant on the way to Playa Del Carmen where we met this adorable and hyper monkey named Lalo. She was so smart and playful, even played tag with the girls.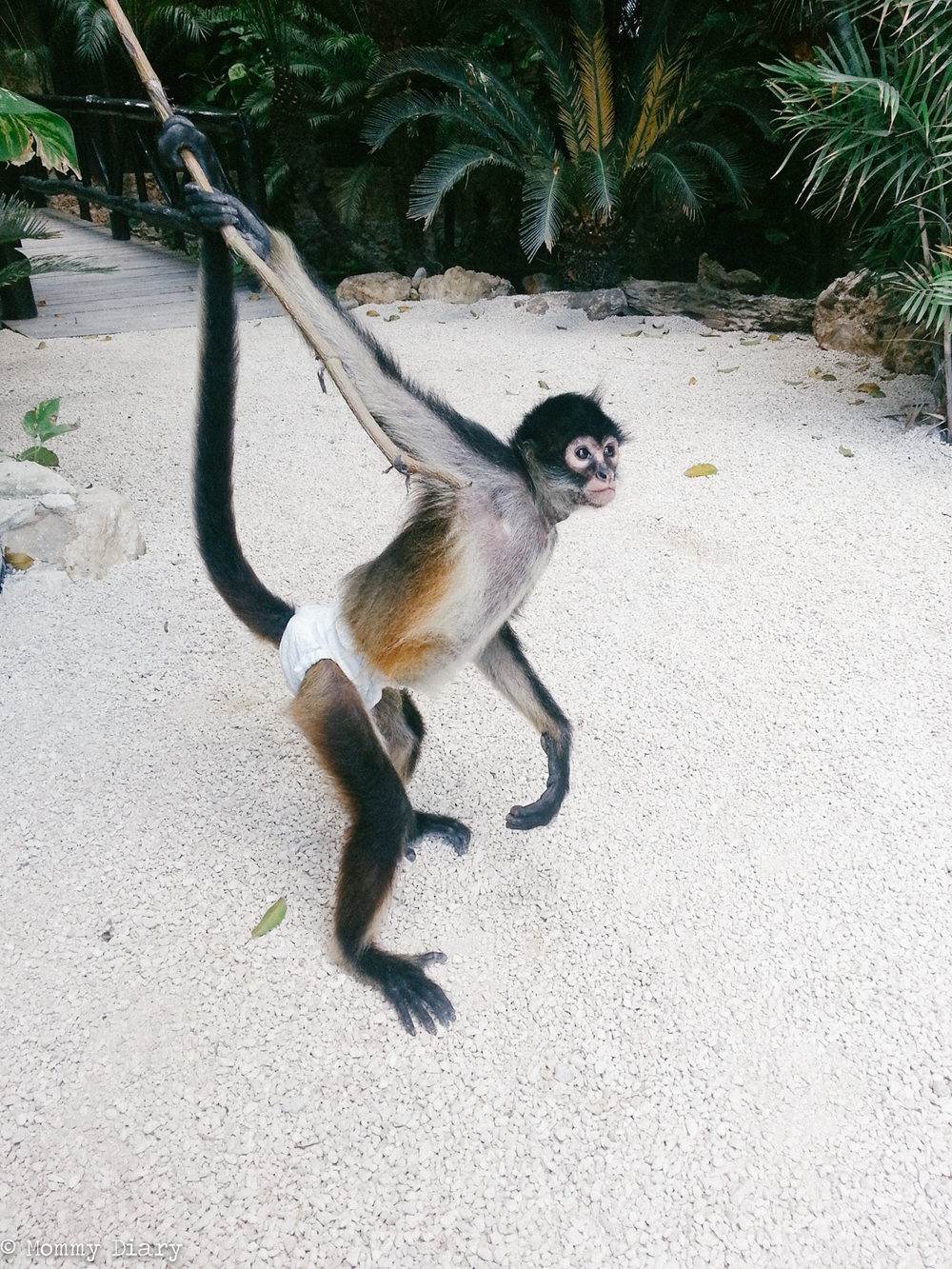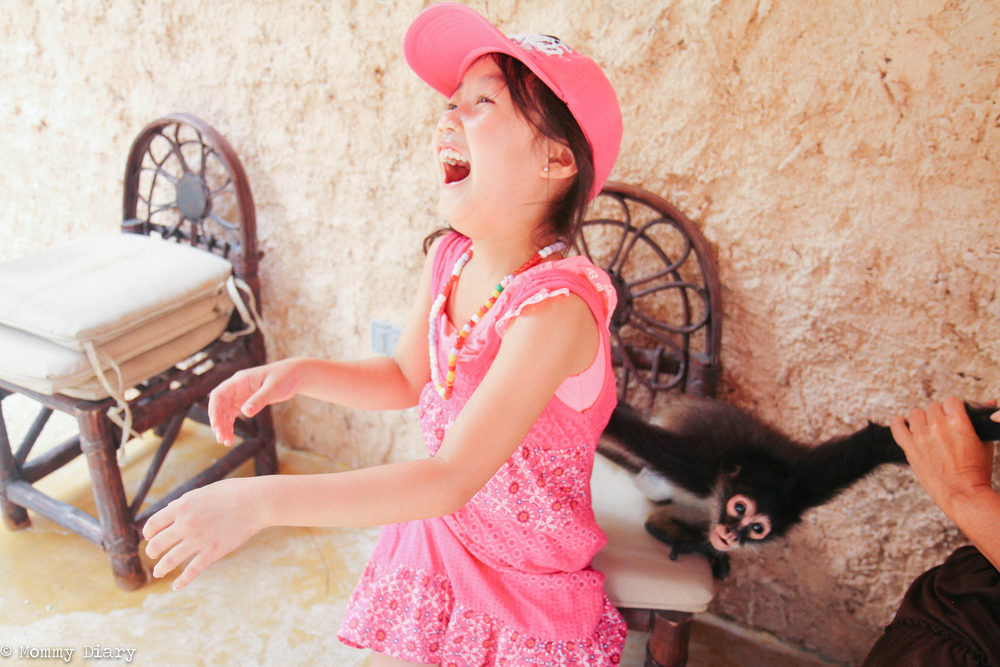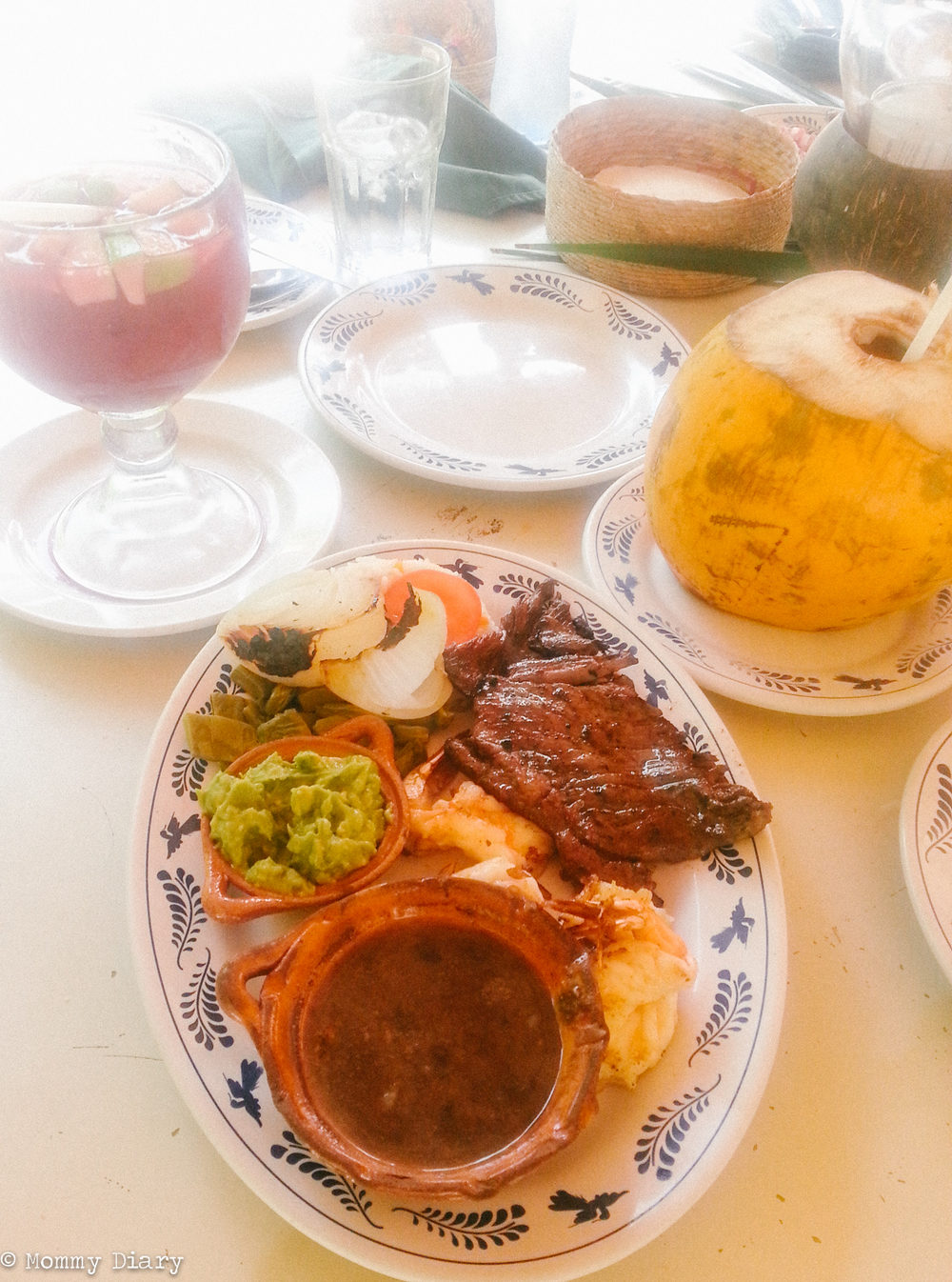 Overall, our first family trip to Mexico was so enjoyable that we ALMOST extended our trip by a few days. After hours of debating, hubby and I decided to be responsible and just return home as scheduled. On the way back, we encountered a horrible airline scam by Aeromexico where we had to purchase 4 more one way ticket to LAX costing us another $2,000.
5) The Aeromexico Drama
To make long story short, they closed the gate on us 30 minutes prior to boarding time saying we weren't allowed to board and were forced to purchase brand new tickets if we wanted to avoid being stuck at Mexico City Airport. We, along with 6-7 other American travelers were outraged and did whatever we can to argue with the airline staff but they wouldn't budge. It was so upsetting. You can find my angry yelp review here.
In short, avoid Aeromexico at all costs. It's a horrible airline with the worst customer service, not to mention their outdated amenities, gross food and rude flight attendants. If we ever travel to Mexico again, we would pay more for an American airline.
What a way to end an amazing trip, right? I knew we should've just extended our trip! 😀
But all in all, I really enjoyed our vacation to Riviera Maya. The remaining days were spent lounging at the pool and goofing around with our underwater camera. We got amazing tans and made some priceless family memories!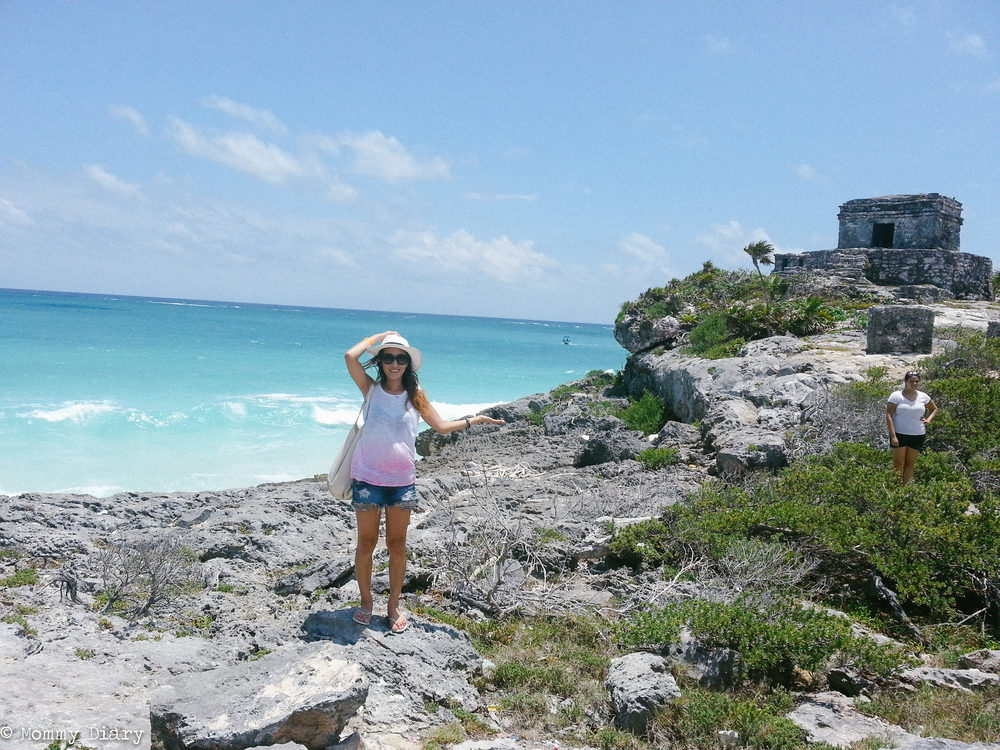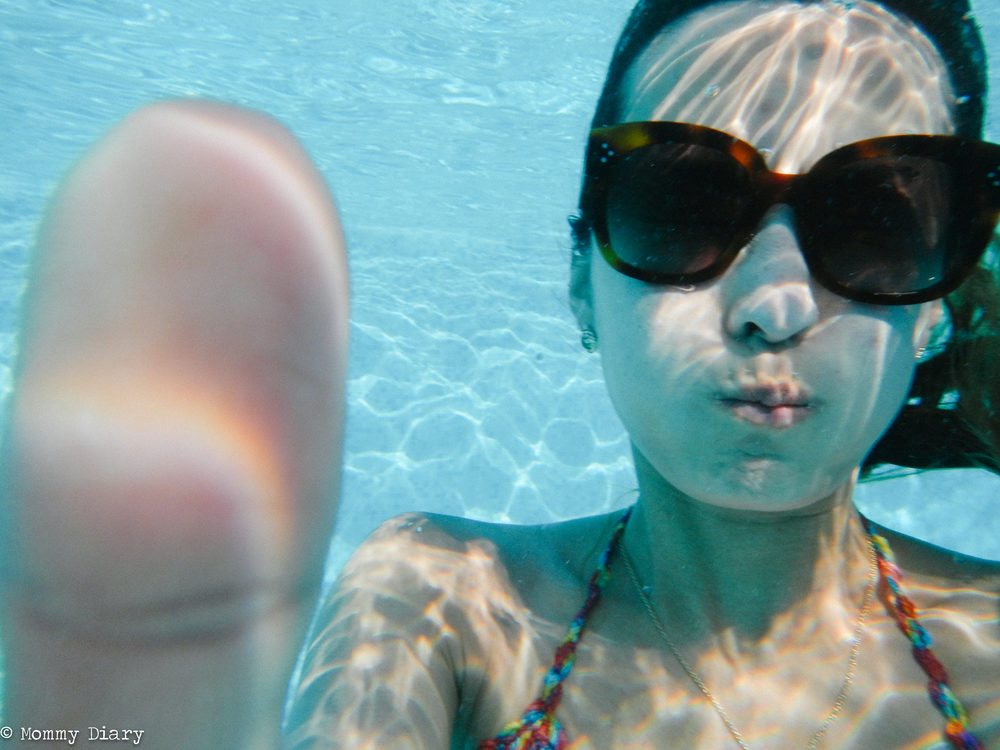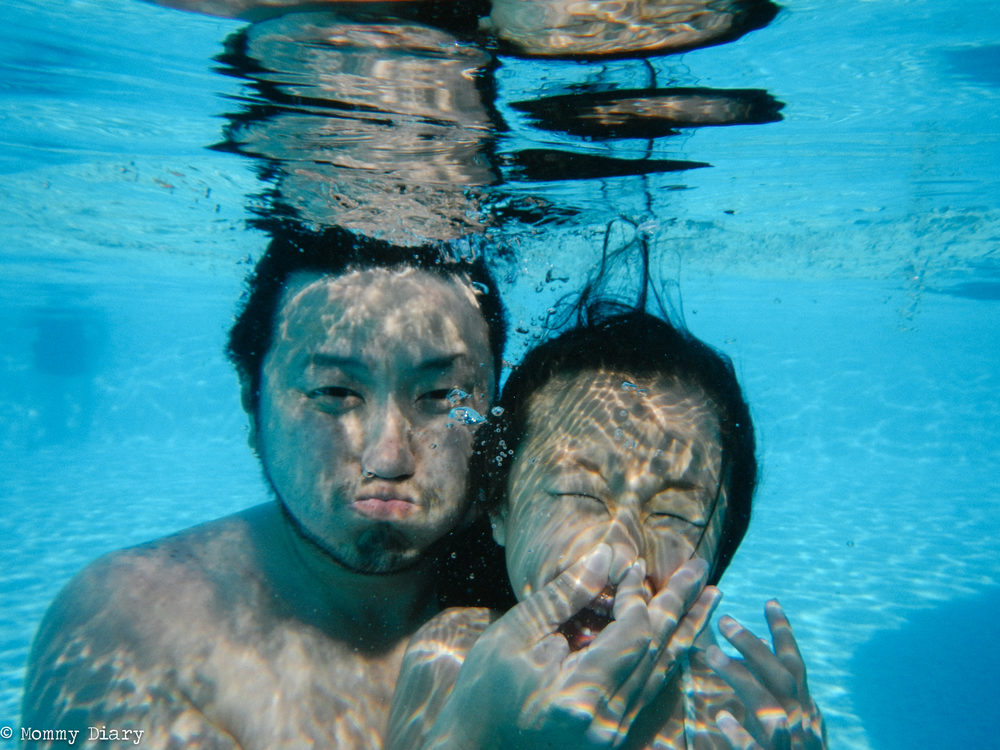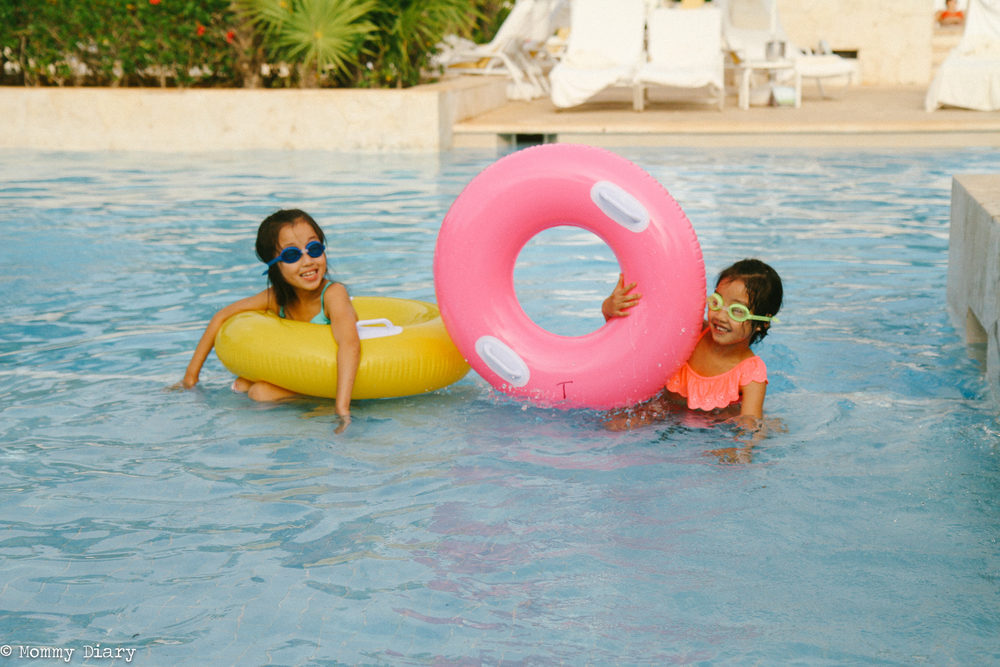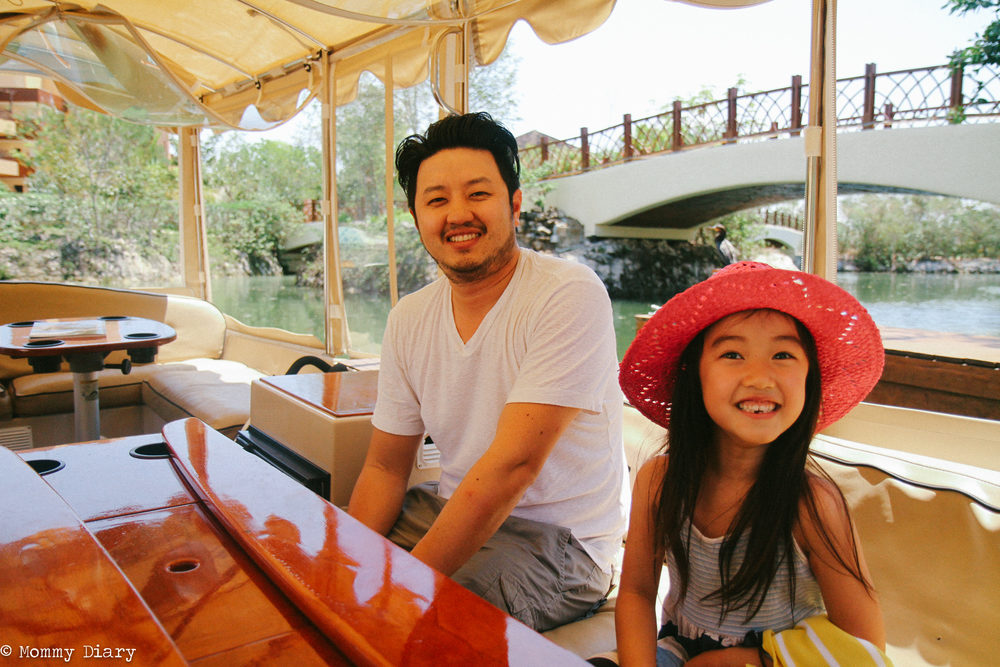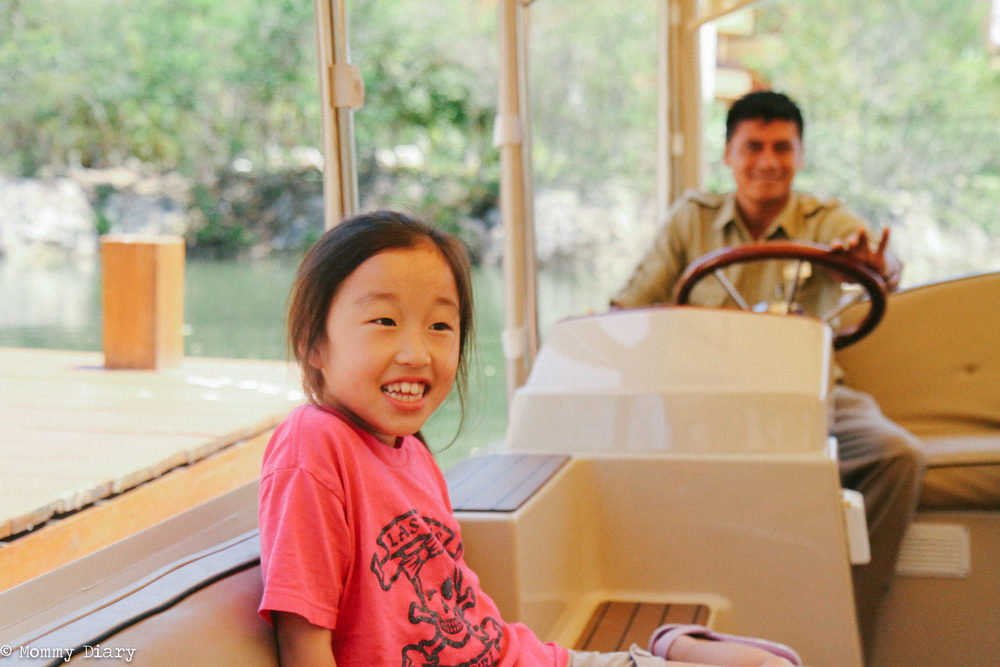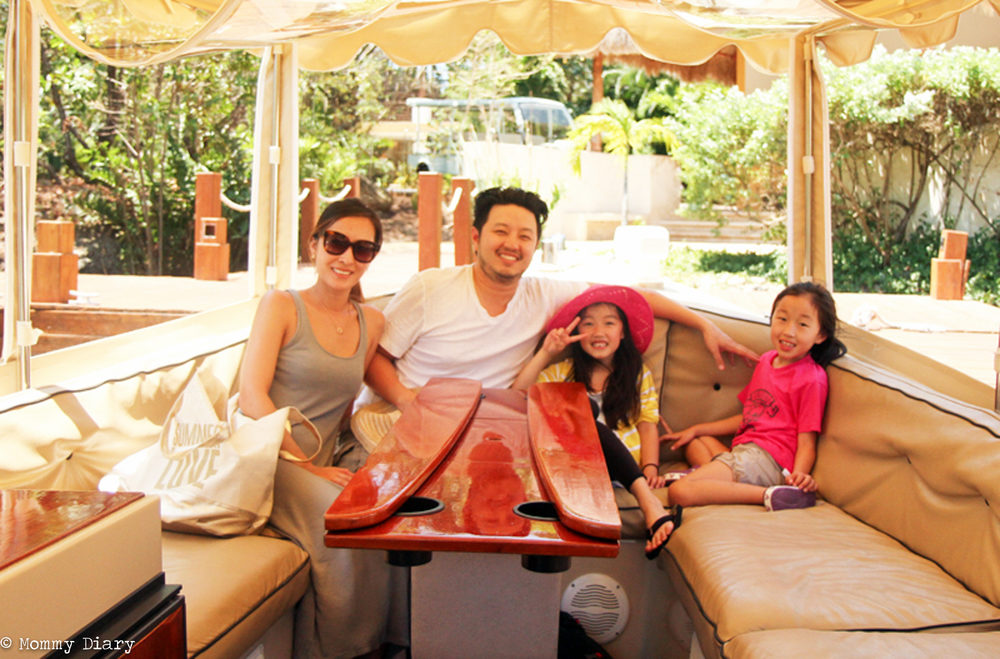 Until next time Mexico!
If you enjoyed this post, check out my other travel guides A Family's Guide to Maui and A Familly's Guide to Waikiki.