Try making this Tiktok famous Cowboy Caviar that's healthy and delicious!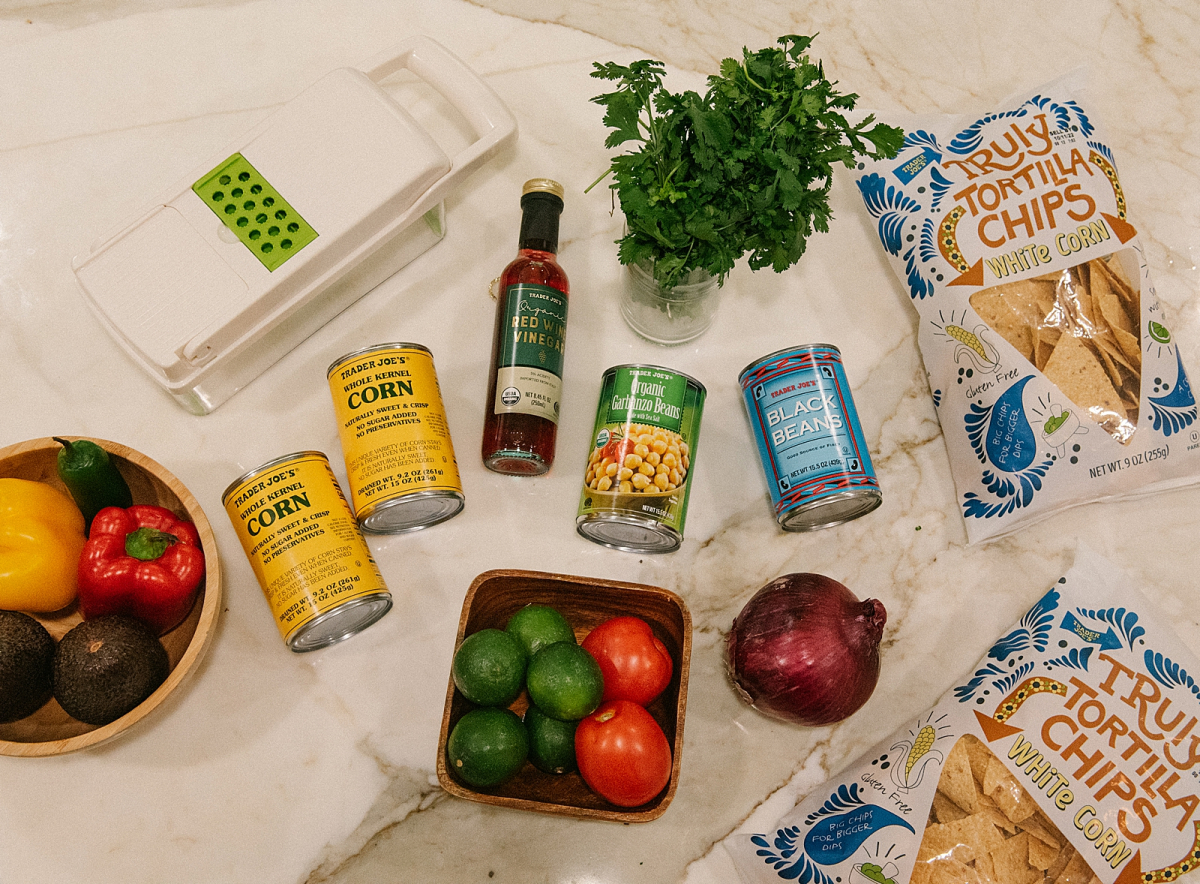 If you've been on Pinterest lately you may have stumbled across "Cowboy Caviar". So what is it and why is it trending? This colorful and refreshing dip is great for any barbeque, picnic, or pool party.
Paired with tortilla chips it's a flavorful combination of salty and fresh ingredients that will have you diving back in for seconds (and thirds).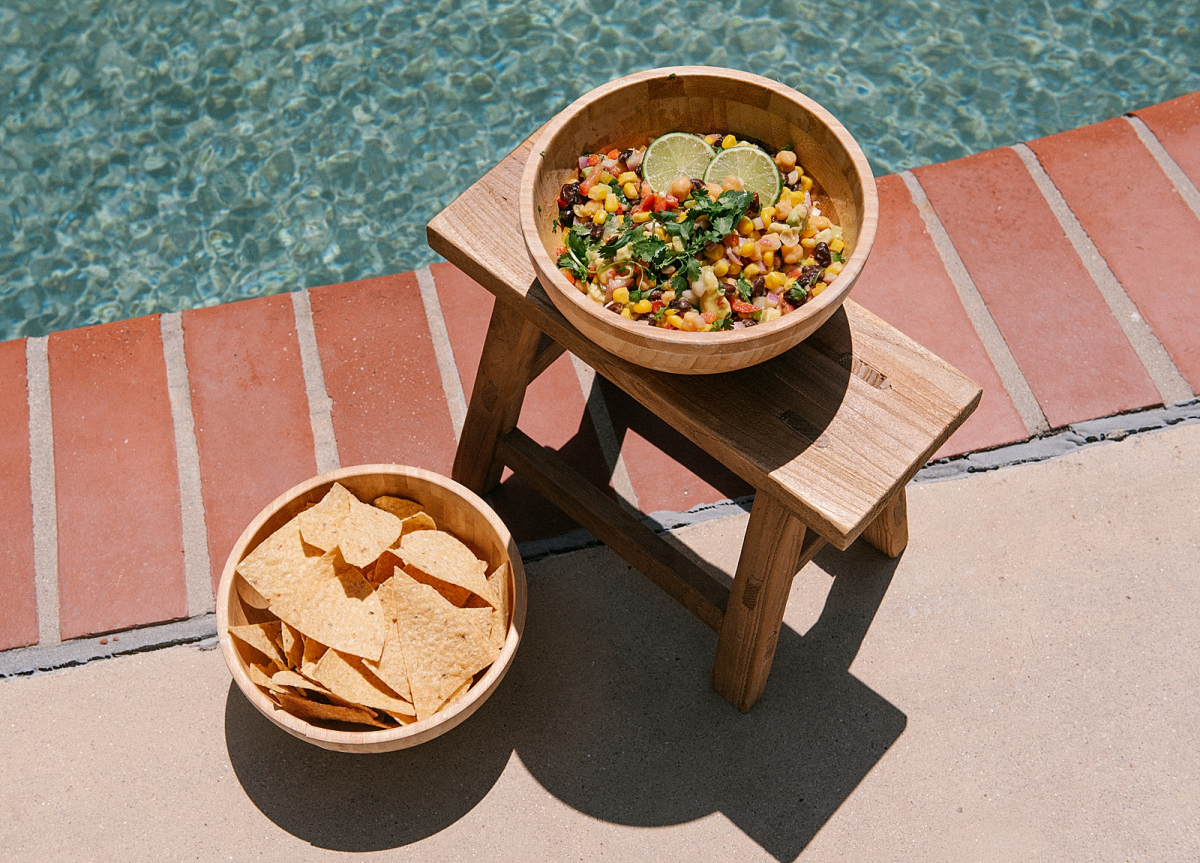 I've been looking into new recipes that are both flavorful and healthy and this recipe is just that. The kids absolutely loved this dip, it's easy to eat on the couch while watching TV or outdoors during swimming breaks.
This recipe is quick and takes less than 15 minutes to make, it's really just a matter of dicing up all your ingredients. I recently got myself a vegetable chopper which made this even quicker to make and it was so aesthetically pleasing to place and chop!
While this tool is not required, if you're dicing by hand I recommend cutting your ingredients into small pieces for more flavorful bites. Last but not least, when mixing all together be gentle so as not to smush your mix!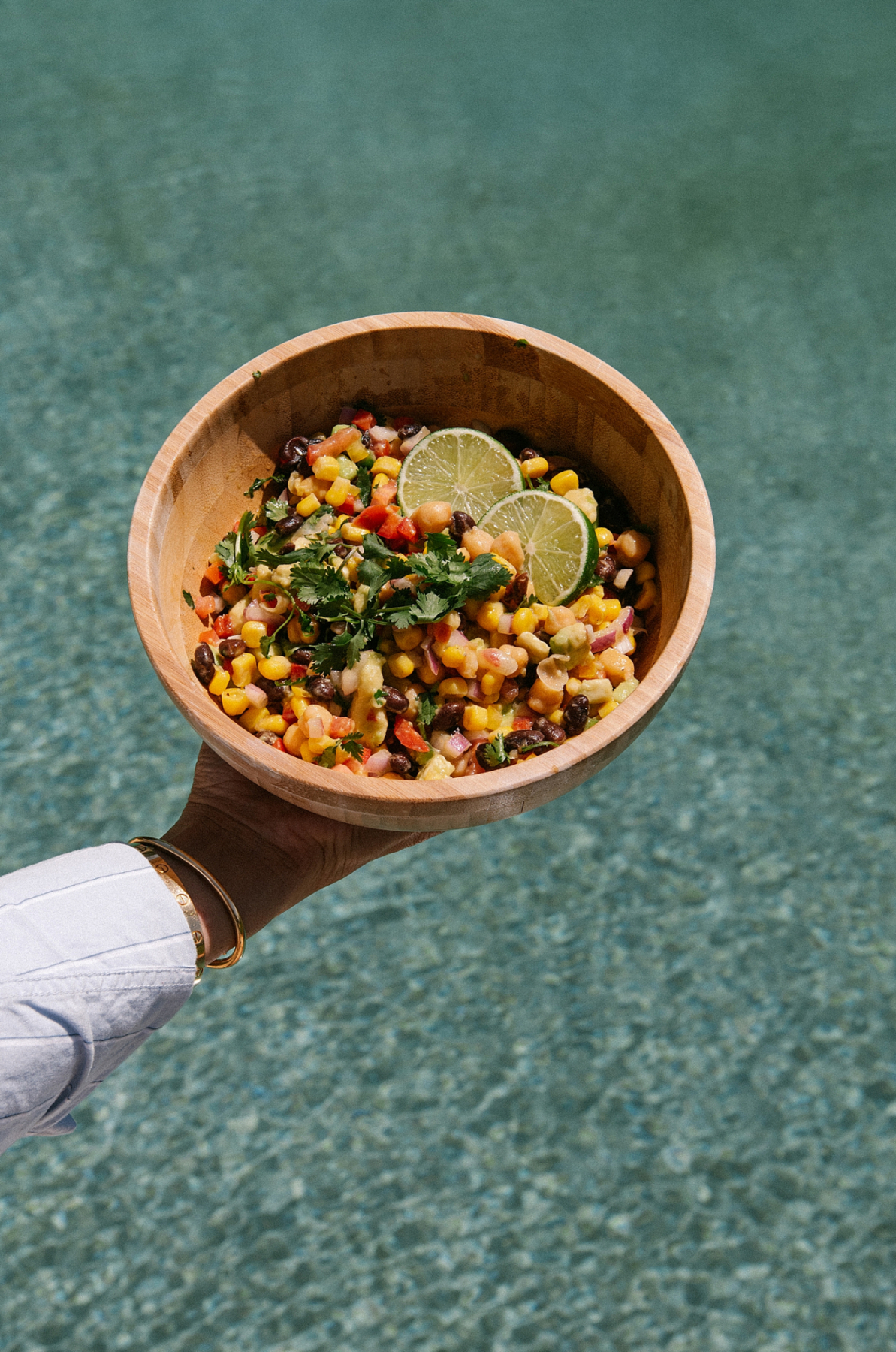 Now, let's get to the fun part! Read on for the full recipe and steps on how to make your own cowboy caviar.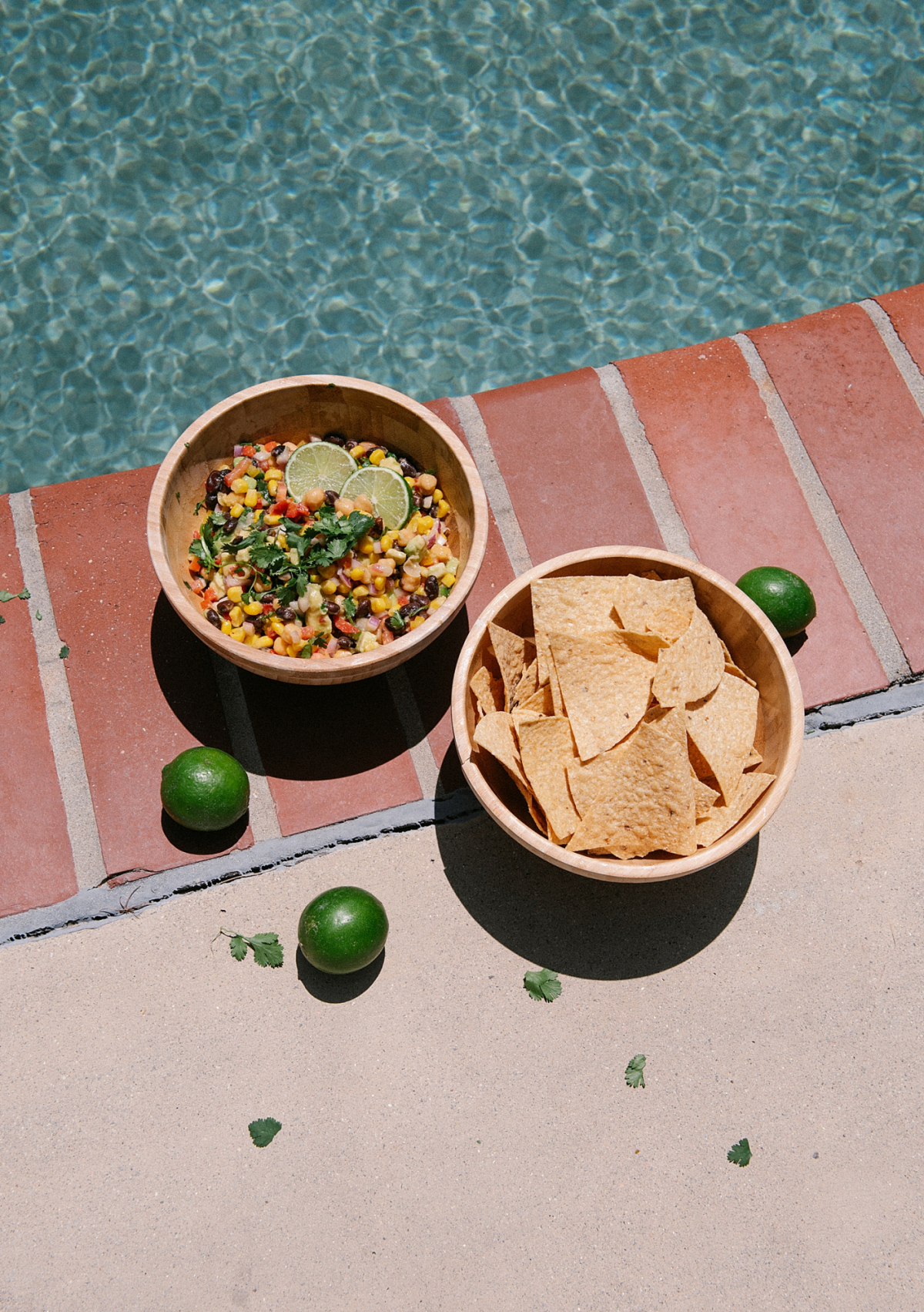 Cowboy Caviar Recipe
Ingredients:
3 roma tomatoes
2 ripe avocados
⅓ cup red onion (diced)
15 oz black beans
15 oz garbanzo beans
1 ½ cups sweet corn
2 bell peppers ( we used red and yellow)
1 jalapeno pepper
⅓ cup cilantro
Tortilla chips for serving
Dressing:
⅓ cup olive oil
2 tablespoons lime juice
2 tablespoons red wine vinegar
1 teaspoon sugar
½ teaspoon salt
½ teaspoon pepper
¼ teaspoon garlic powder
Tools:
Cutting board
Chef's Knife
Strainer
Vegetable Chopper (optional)
Lime juicer (optional)
Steps:
First, start off by washing your ingredients (tomatoes, peppers, jalapeno, & cilantro)
Dice your ingredients & place in a large bowl (tomatoes, avocados, onions, peppers, & cilantro)
Rinse & strain your canned ingredients ( black beans, garbanzo beans, & corn )
Add all ingredients together and toss until combined
In a separate bowl prepare your dressing, add your olive oil, lime juice, red wine vinegar, sugar, salt, pepper, and garlic powder
Pour dressing over ingredients and mix
Store in refrigerator until ready to serve
When I told you this recipe was easy I wasn't kidding. Whether you're in a rush and need a quick snack to whip up for the party or you're looking for your new favorite dip, this cowboy caviar is the perfect recipe for summer. It's healthy, refreshing, and tastes delicious!
If you're looking for more summer recipes, I've got you covered, check out my kid friendly summer drink on the blog.