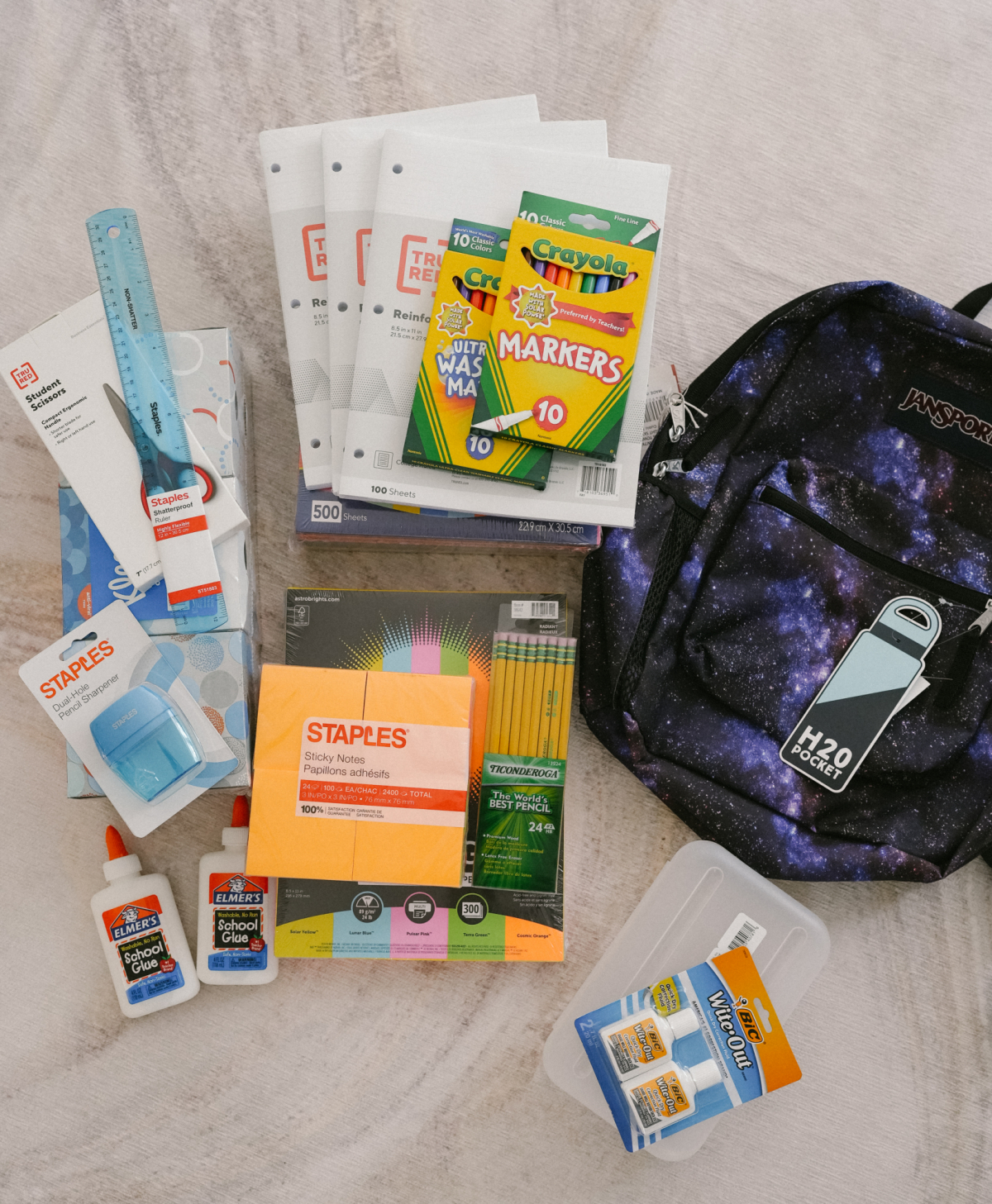 Back to school season has always been a busy and exciting time for my family. I love back to school shopping and now is the best time to stock up on supplies! Throughout the years I've noticed that having the right supplies can really set your kids up for success in the next school year. Today I'm sharing a roundup of the best school supplies for the year ahead.
12 Best Back To School Supplies
Hand sanitizer is always a must for school, especially nowadays. I send all of my kids to school with sanitizer clipped on their backpacks for easy access and to share with classmates. Unscented hand sanitizer is best for classrooms!
I find that when my kids have a pencil case, they're less likely to lose their school supplies that I buy for them. This one has a lot of great compartments, so it works well for older kids.
I love these insulated bottles because they keep my children's water cold through the whole school day. Plus the handle helps them carry it to lunch break and not lose it throughout the day.
What better art supplies than a big pack of crayons? Having extra colors is a simple joy for elementary school kids, so I love to grab these 64 packs.
Bento box style lunch boxes make for easy packing every day. These help me create a healthy balanced school lunch as well with different food groups!
A must have for every student
If your kids are like mine, they will go through a lot of pens during their school years. Best to stock up!
These are the best mechanical pencils I've found. They last well and feel comfortable in the hand!
Who else loved gel pens as a kid? I was (and still am) obsessed!
Sticky notes aren't just a back to school essential- I use these in my office as well!
I keep a stack of these by the front door and in my car for easy access.
My kids love to customize their binders by switching out the front insert!
Back to school is always a crazy time, so I hope these back to school supplies help you get organized!
Check out my free downloadable back to school checklist here