Back-to-school is such a busy time and we can all use some help in getting more organized this time of the year. Setting up a good routine and having visuals for my kids are helpful, so I've shared my secret tips in an ultimate back-to-school checklist for mom & kids!

Join my weekly mailing list for a simple, free checklist & begin your own routine today! Keep scrolling for a preview.
Free Downloadable Back-to-School Checklist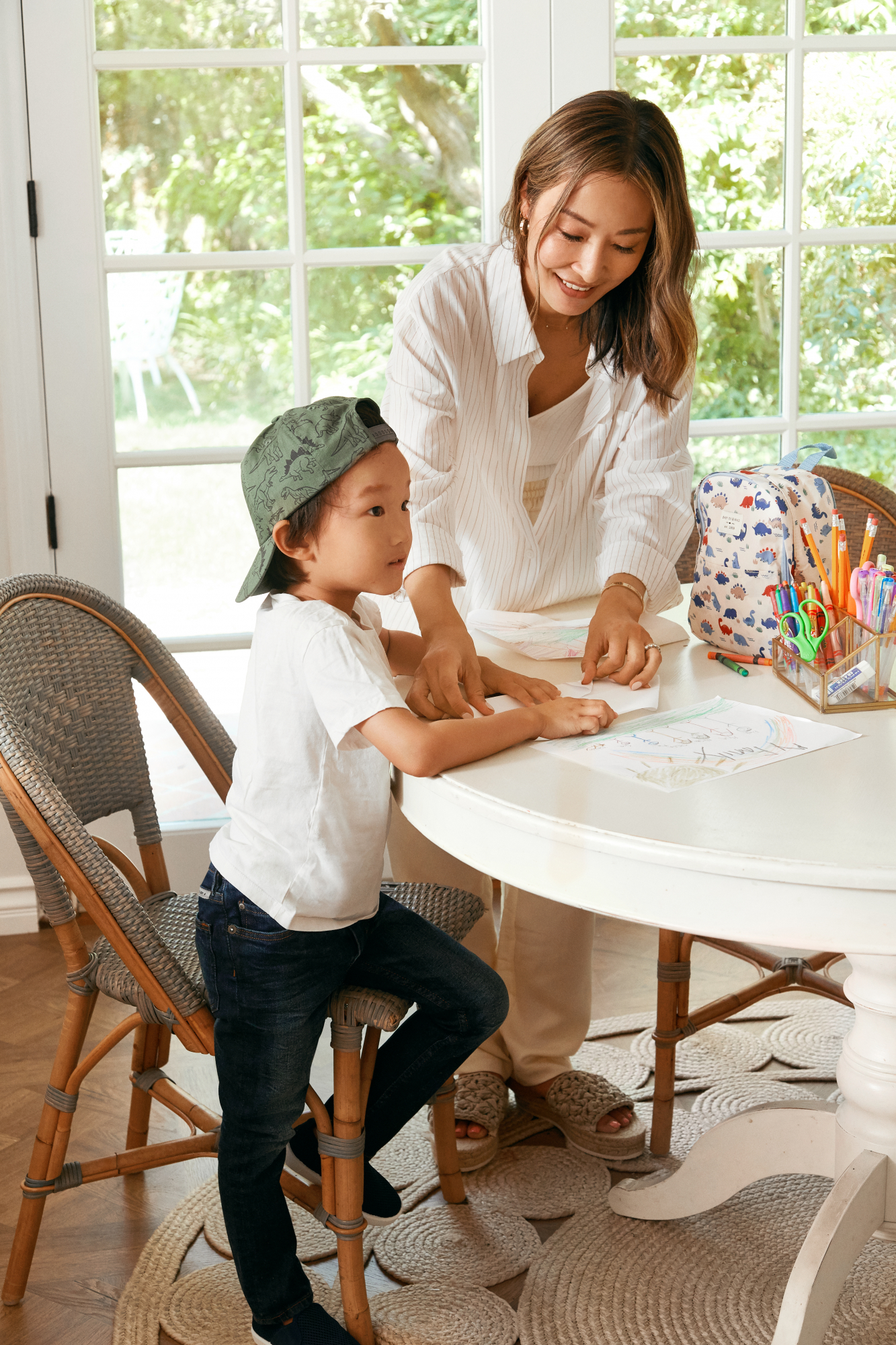 Back-to-School Daily Routine Checklist for Kids
As we know with children consistency is key! This daily routine checklist is a great way to help establish consistency with your child during the school year. Use the list as a guide for building a good solid routine for your schooler — or your toddler even, the practice never hurts!
Also, don't feel bad if you can't get all of these boxes checked every day, or even most days. It can be a lot, I get it! Aim to have your child use this list a few days a week as a guideline to start and end their day with a purpose. You'll be surprised how quickly these items become second nature to your kid. And, how quickly you have less on your plate to worry about every day as they become more independent.
Join my mailing list for the printable PDF.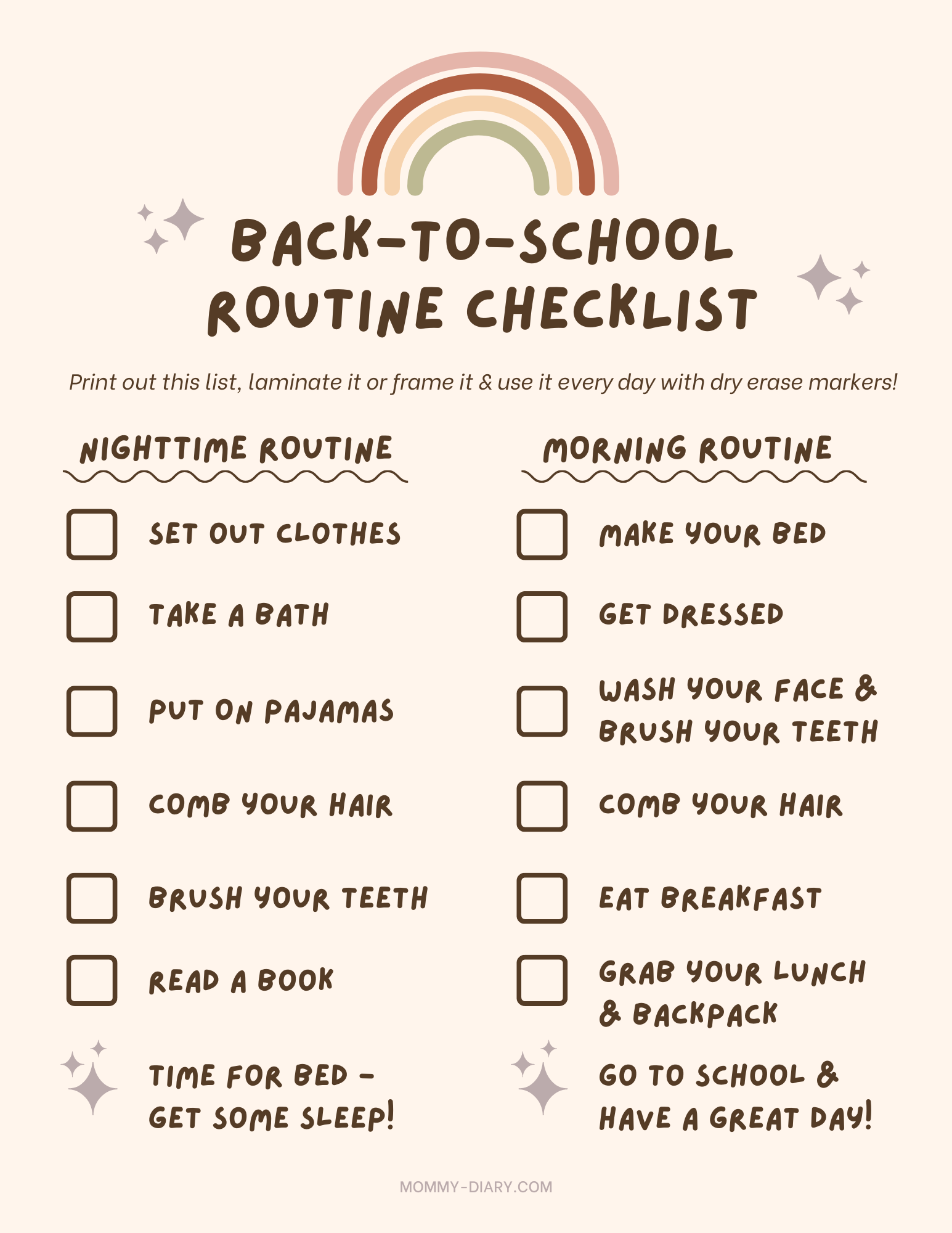 Ultimate Back-to-School Checklist for Moms
As a mom of 4, I know how daunting back-to-school can be on parents. This time of year can bring on a lot of anxiety and stress for moms as we prepare for all of the needs of a new school year. I've shared some of my top tips for staying organized through the chaos in an easy-to-follow checklist.
From school supplies shopping to preparing lunches for the first day of school, use this list as a guide for your back-to-school routine. I hope you find it helpful!
For a printable version, join my weekly mailing list here.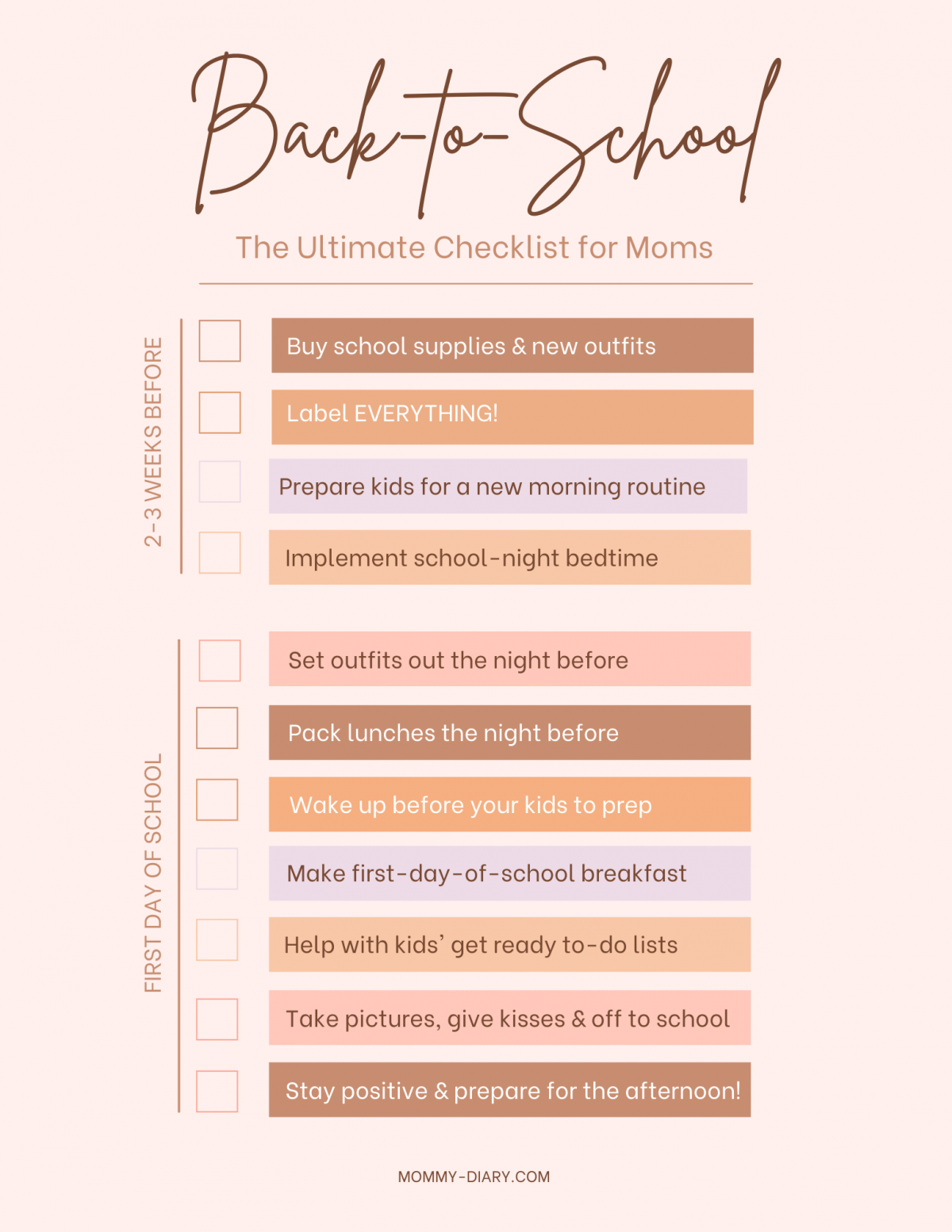 Check out these other back-to-school blogs for more inspiration: