Summer has officially come to an end in our house, and back-to-school is in full swing. There is something so thrilling about this time of year for the family. A change in routine, a new environment for learning and growing, and of course, the back-to-school outfits!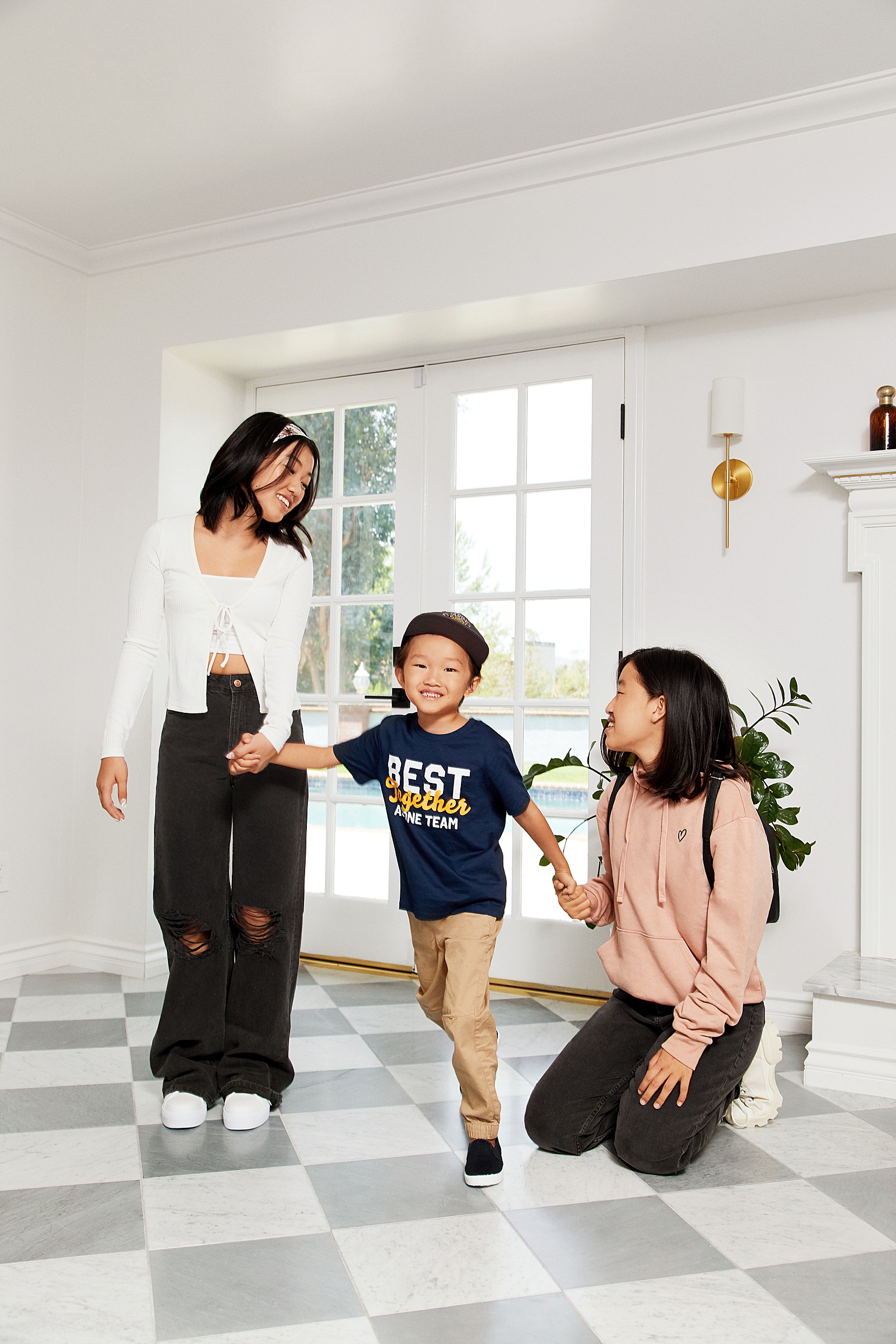 Back-to-School Outfits for Girls
The majority of my experience thus far preparing for back-to-school shopping has been with my girls, so today, I want to share a collection of fun outfits for each age group that you could incorporate into your little or big girl's closet this school year.
Toddlers & Pre-Schoolers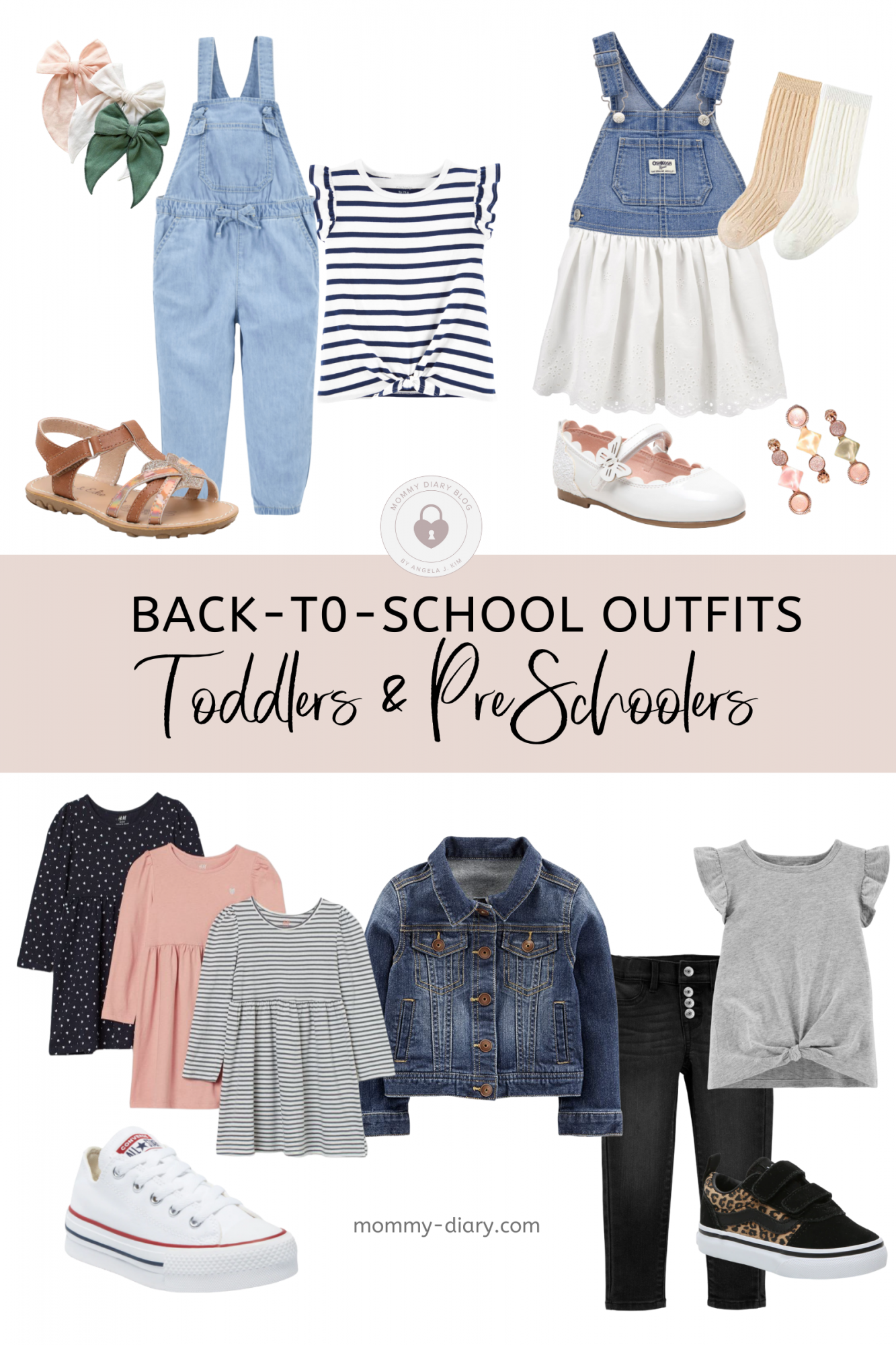 I love simple tops and bottoms for this age and sets you can mix and match, such as these adorable overalls from OshKosh that can be paired with any basic tee. It's fun to mix and match the pieces together to create multiple outfit choices. Also, let's face it, this age group will inevitably get their outfits messy from all of the fun they are having at school, so purchasing affordable outfits that can withstand normal wear and tear is a great choice.
Simple cotton dresses are also great for this age and can be paired with stockings or denim jackets for cooler fall weather. This style is also a great outfit choice for potty training toddlers.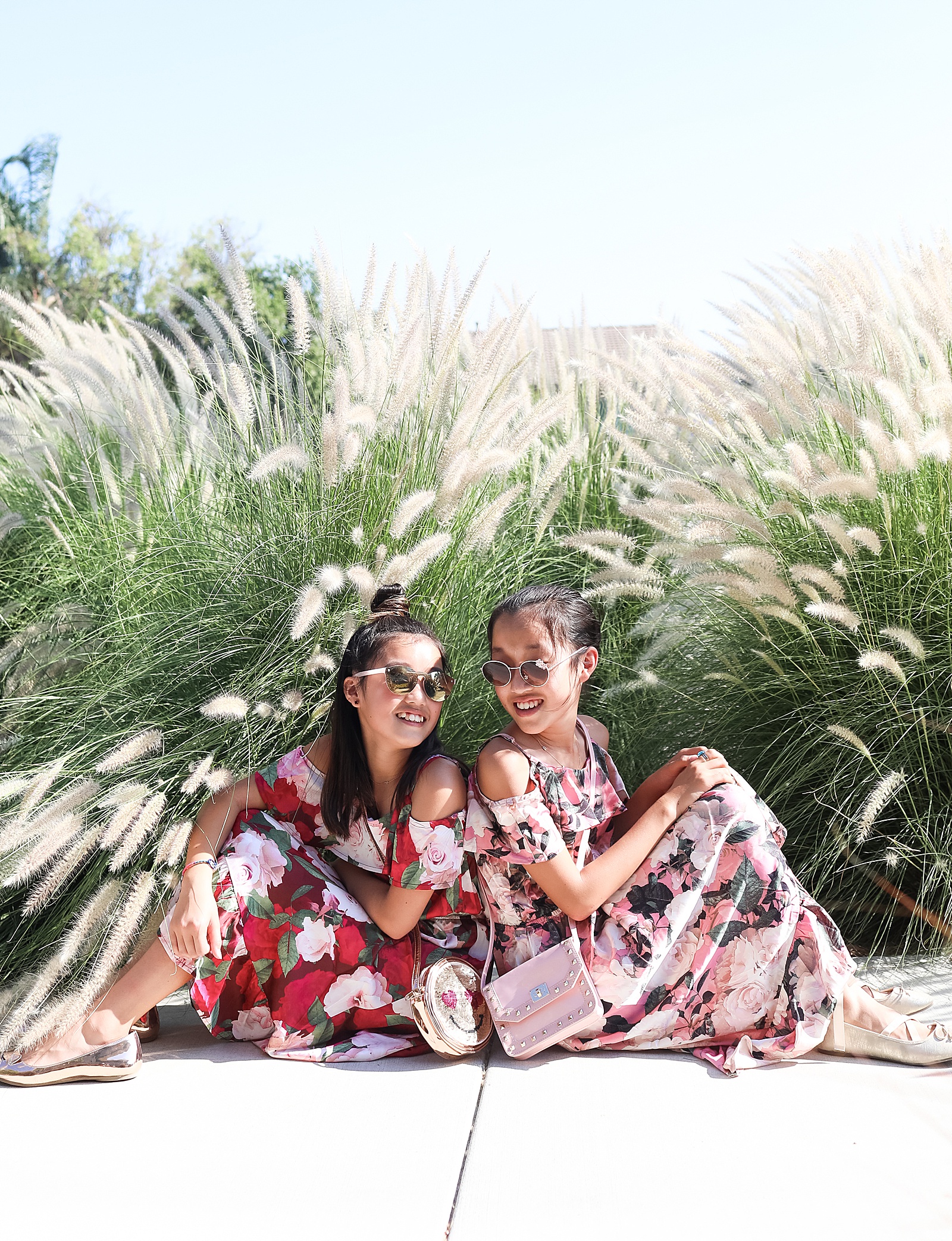 You can style any of these outfits with cute shoes and a coordinating bow to top it all off. A few of my favorite accessories for this age include:
Elementary School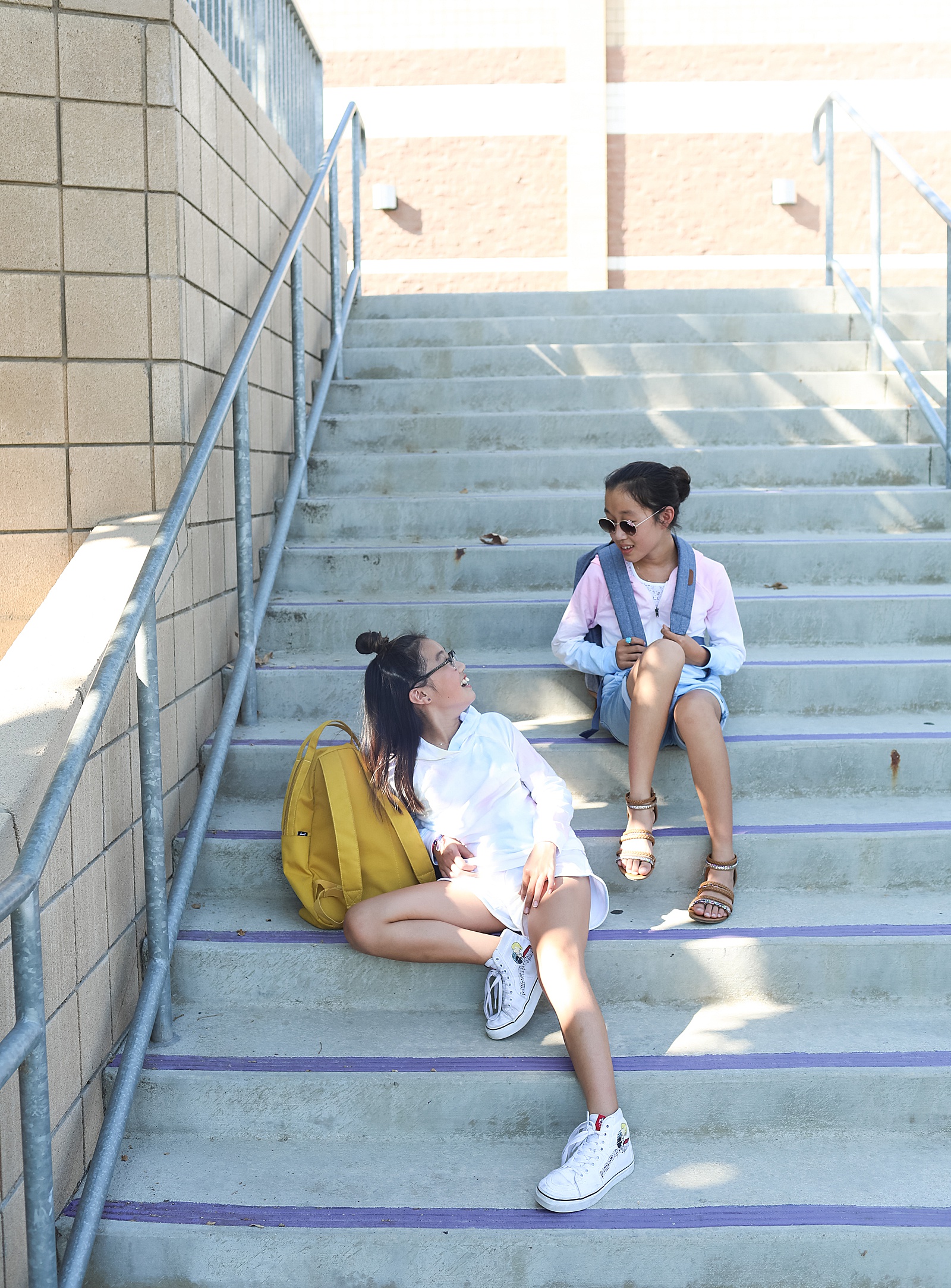 This age is a bit more active during the day, so comfort is key! By now, your child may have found their own sense of style and may have a preference for the types of clothes they wear regularly. I would encourage you to include your child in the sourcing of their school outfits.
You can even establish a nightly routine with them to pick out their outfit for the next day and have it set out and ready to go for the morning. This will help your child feel a sense of responsibility and the ability to express their personality through their outfit choice.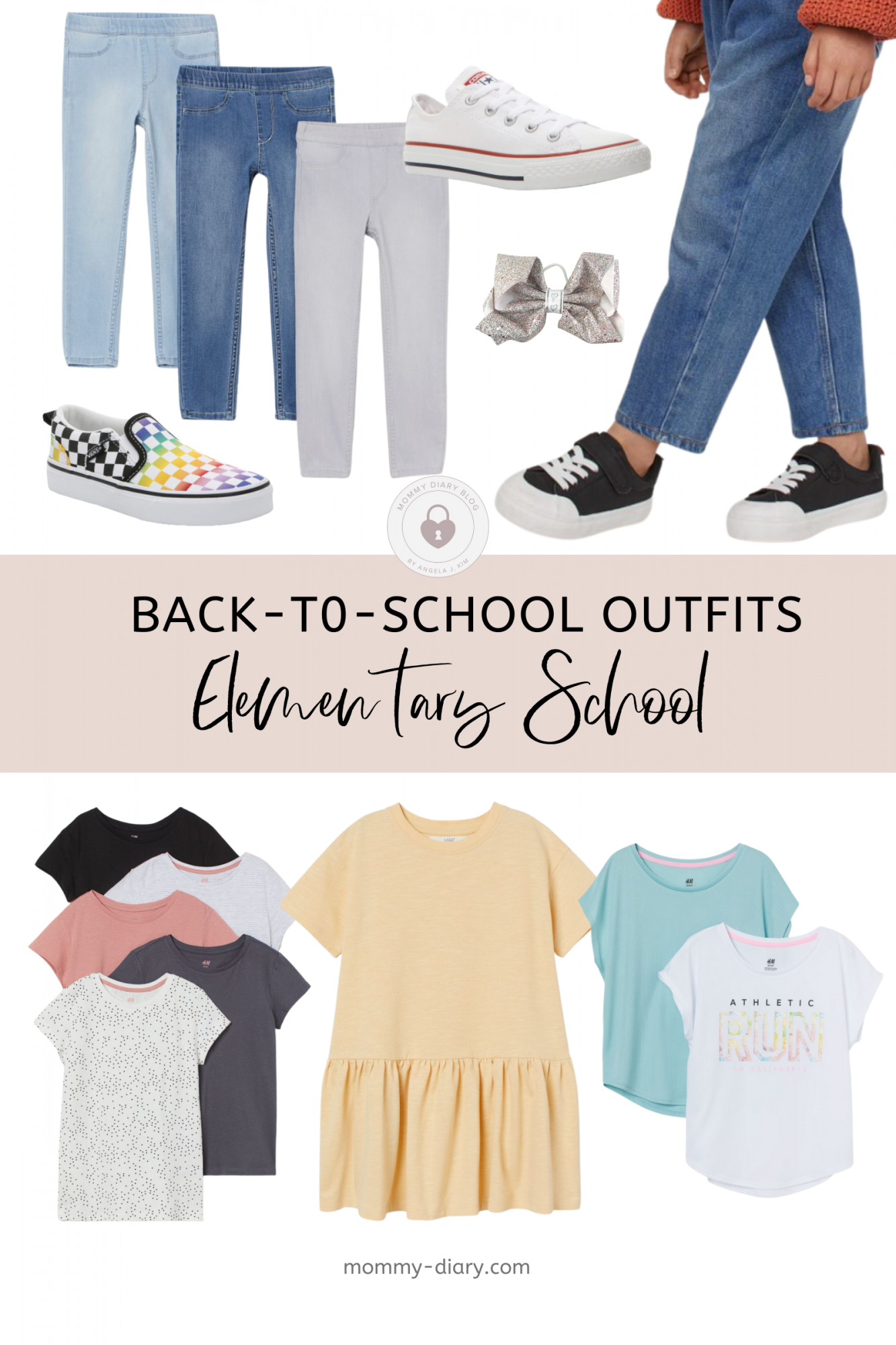 A few of my favorite choices for this age schooler include:
Tweens & Teenagers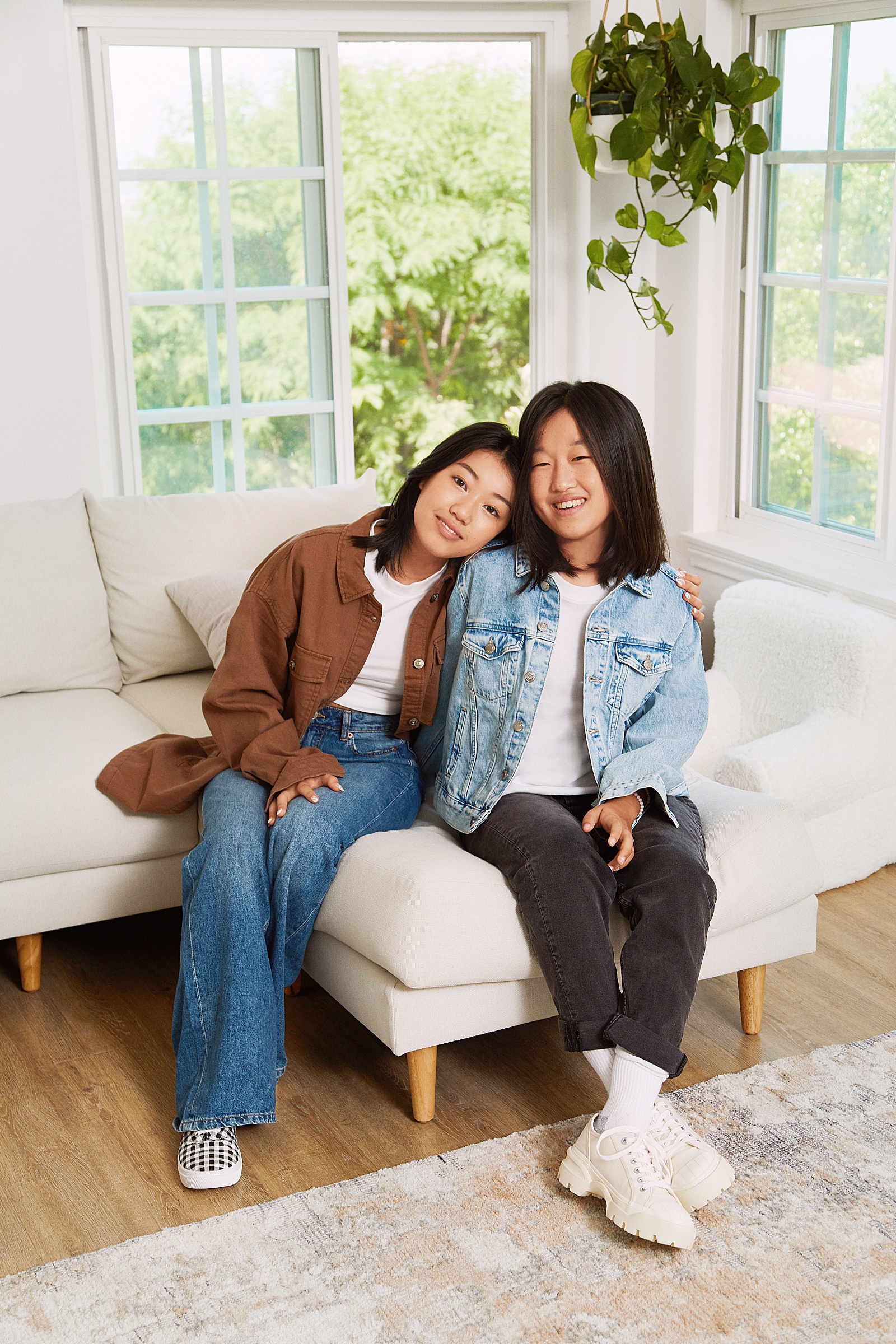 My two oldest daughters fall into this age group, and we had so much fun back-to-school shopping for them this year. The trend for this age group reminds me so much of when I was growing up. The 90s are back in full force, and it has been like going back in time with some of these nostalgic 90's styles.
I've rounded up a few top looks and must-haves for back-to-school for tweens and teens.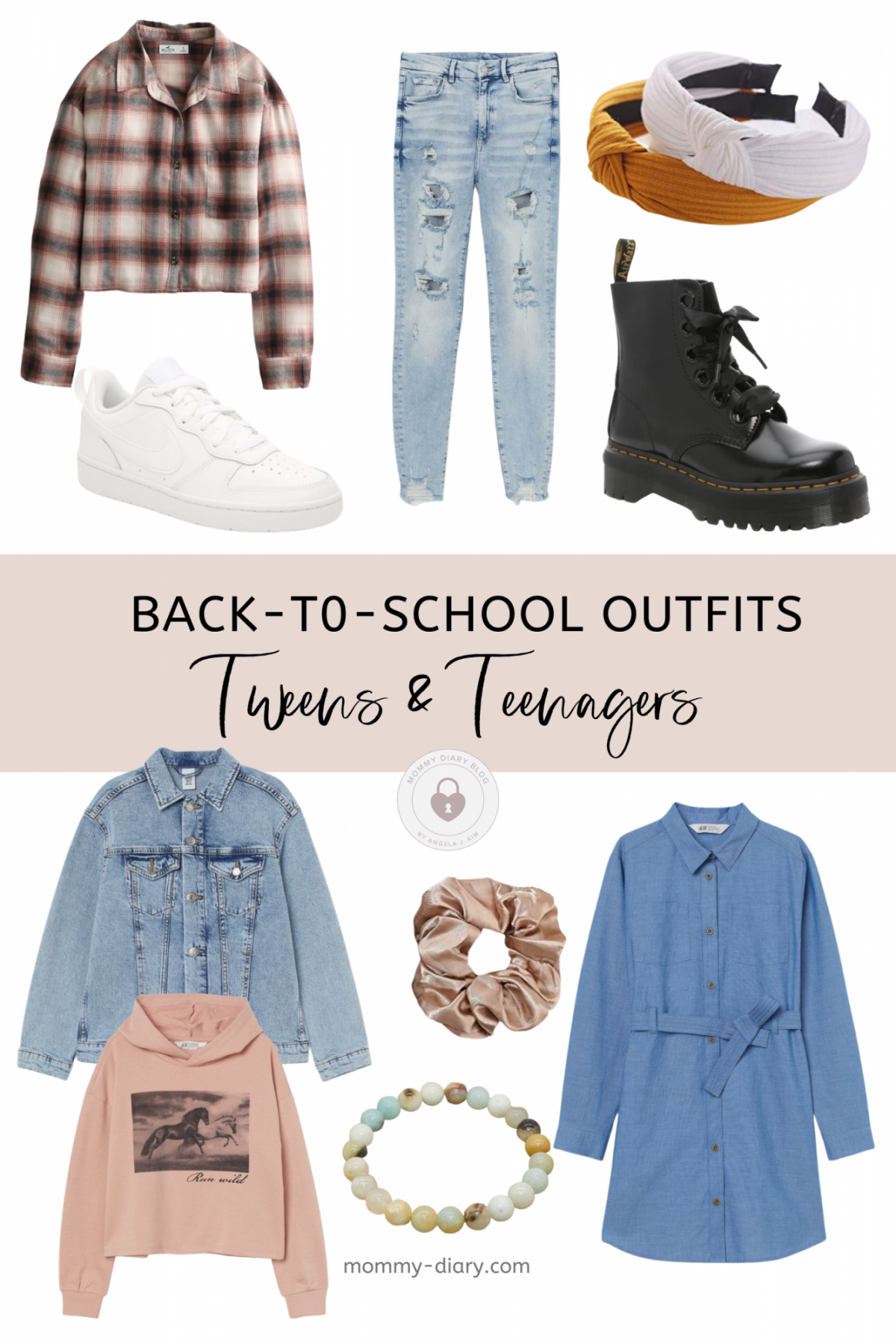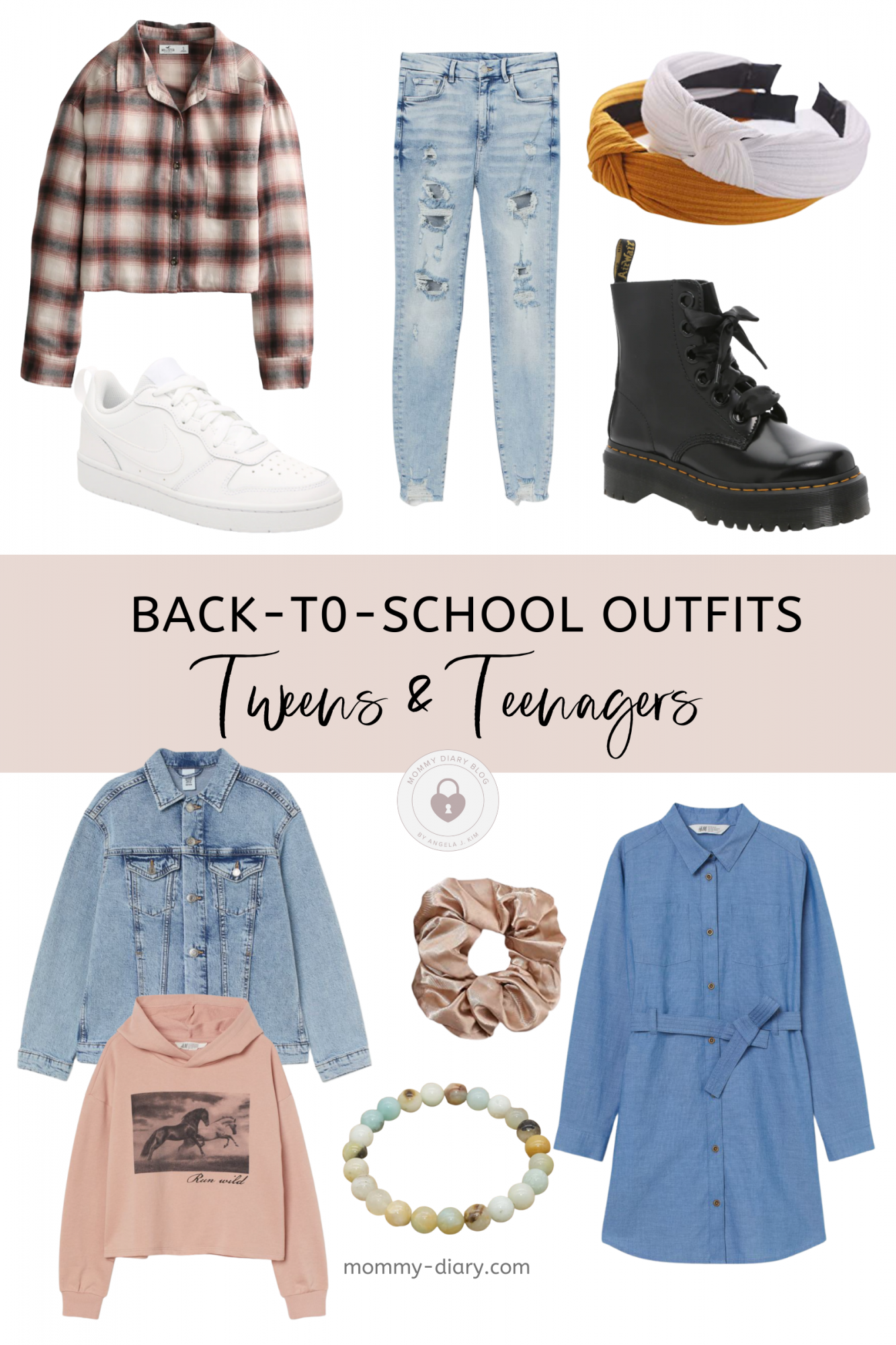 What To Buy For Back To School Clothes?
In addition to the above essentials, I thought I would also roundup my general tips for school clothes shopping during this time of year, in the hopes that it makes your back-to-school shopping a breeze. Here are the most important things I've learned back-to-school shopping with my girls over the years:
Toddlers & Pre-Schoolers
Look for matching sets and onesies. I love matching sets not only because they're adorable, but because they are much more functional for children at this age.
Having a few matching sets means more opportunity to mix and match, especially if you choose coordinating colors.
When it comes to simple t-shirts and everyday wear, don't stress about having the highest quality. After all, children can be very messy at this age and even more, they grow like weeds! So, you will most likely go through your share of clothing at this stage. But don't worry mama, it's normal!
Elementary School
Middle-school is an age of playgrounds, sports, and tons of play. When shopping for your elementary schooler, comfort is key. Their outfits should take them from homeroom to lunch to recess and back with minimal or no outfit changes.
Keep in mind that during elementary school, your child is developing a greater sense of self. They are blossoming and it's a truly beautiful journey. With that in mind, allow them to develop their own sense of style by asking their input and allowing them to choose some of their own clothing.
Tweens & Teenagers
During this time period, your children will be doing lots of self-exploration. Allow them to really let their style flourish. Let them be the deciding factor in what they choose to wear, with your guidance of course.
Tweens and teenagers are pretty active! Make sure your child has a good array of everyday wear and activewear, so they're ready for everything from classes to sporting events to band rehearsal and beyond.
Back-To-School with H&M
We particularly love doing our back-to-school shopping at H&M. It's our favorite one-stop shop for the whole family! They have a wide variety of clothing for all ages, from basic tees and comfortable jeans to dresses, blazers, and on-trend accessories.
We recently got to partner with H&M and Popsugar to share our back-to-school story. Check it out here!
As always, thank you for reading and shopping through my affiliate links. It helps to support this blog and allows me to continue to create high quality content for parents all over the world.
Now tell me, what's your favorite back-to-school style this year? Let me know in the comments below!
You may also like
90's Nostalgia back-to-school round up