Back-to-school is such a fun and exciting time for the family. I love getting back into the school year routine, and that includes ALL the back-to-school shopping!
As I am preparing for Declan's first-ever school supply list trip, I was reminiscing about what the thrill of back-to-school felt like for me when I was younger. I also went on a recent shopping trip with my older daughters and was immediately transported back to my high school days.
Back-to-school can be just as fun for parents as it is for kiddos. We all love the new feeling of a fresh year. (There's also a lot of stress that comes with this time of year too, but that is a different blog post!)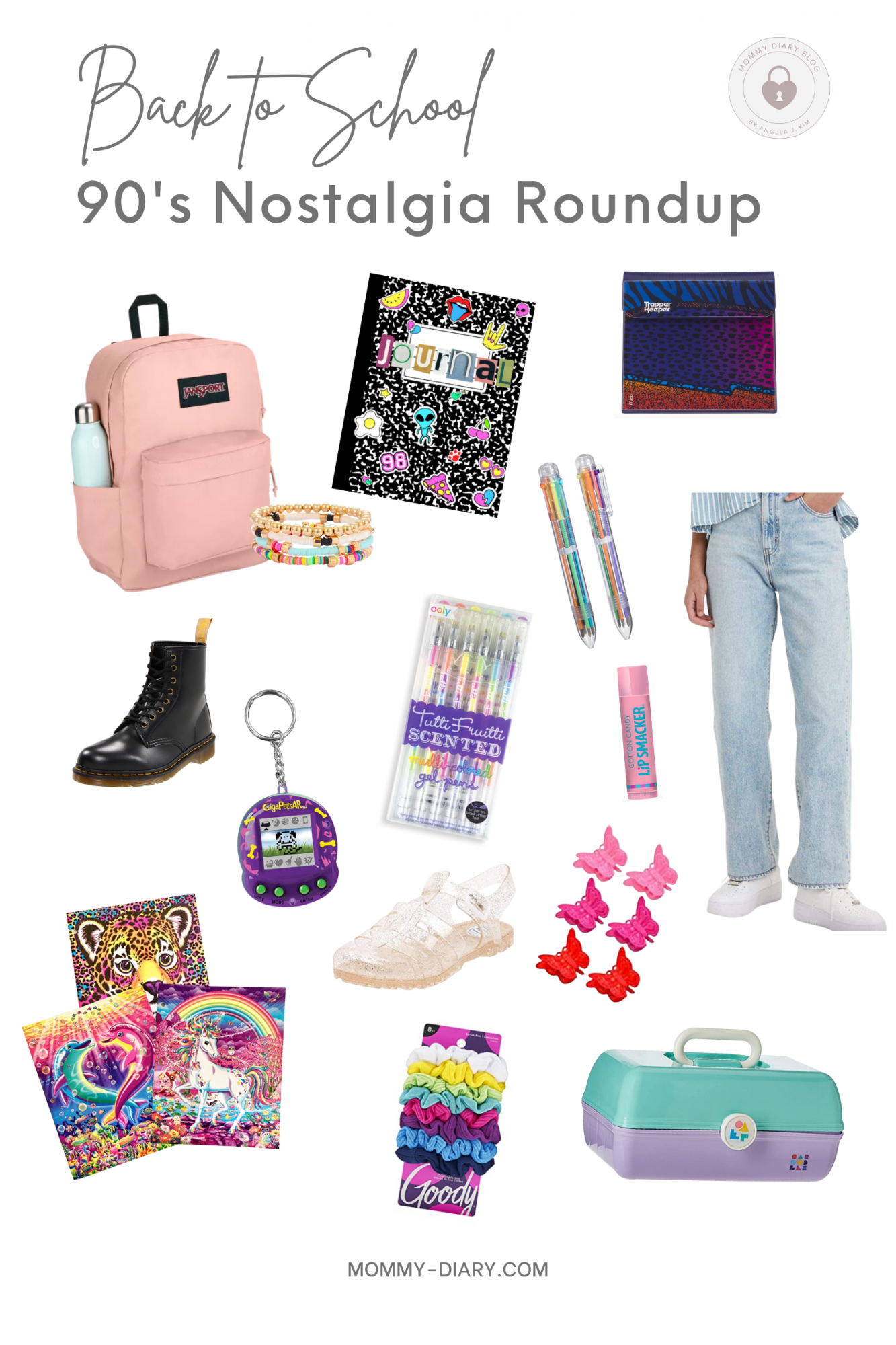 Growing up in the 90's, there were some seriously epic trends that decade for school-age kids that have made a return now 30 years later. In honor of that nostalgia, I thought it would be fun to share some of my top back-to-school must-haves from the classroom to fashion, but make it 90's. Who doesn't love a good theme? Keep reading for some fun must-have school items for all ages!
90's Nostalgia Back-to-School Roundup
School Supplies
Jansport Backpack
The ultimate backpack that has survived multiple decades! You can even find vintage Jansport items online. Did anyone sign your backpack in the 90's? It was all the rage!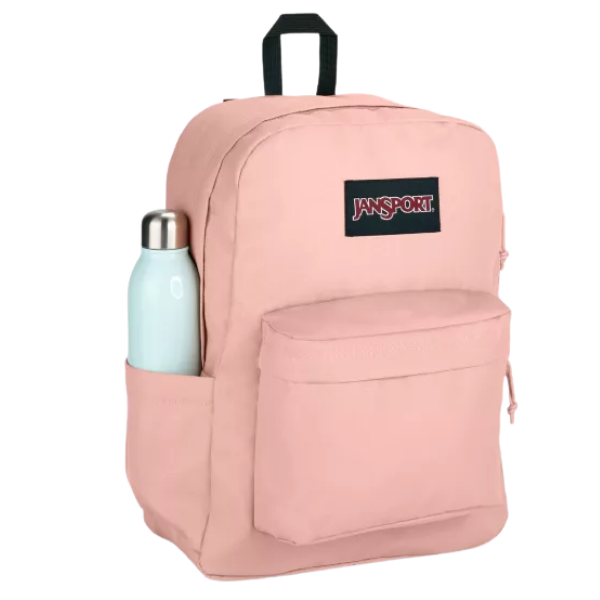 Lisa Frank
Talk about a trend! Lisa Frank is the ultimate nostalgic 90s trend, and I love that it is coming back around. This 30th-anniversary stationery bundle and these folders are so much fun and bring back so many memories for me. I might even have to grab myself a few to keep in my office.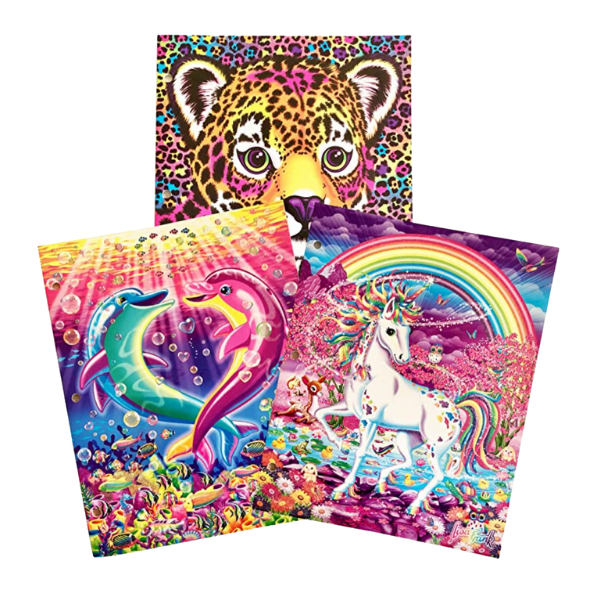 Trapper Keeper
Oh, the Trapper Keeper! This famous school item has evolved, but the original style is still available and back in full force. I love this cute animal print version, such a great and easy way for my girls to keep track of all of their paper assignments!
Vintage Caboodle
Oh, how I wish I still had my original Caboodle (that looked JUST like this one) so I could pass it on to my girls. Any true 90s girl will tell you that this was one of their most cherished possessions, and it is the best for keeping track of all your school supplies!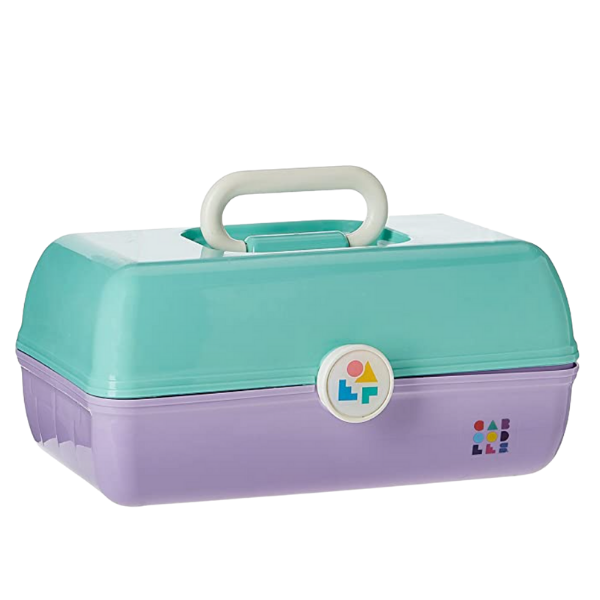 A few additional 90s must-haves for back-to-school supplies:
Accessories
The 90s were all about accessorizing, and these epic trends are making a return. I am so excited to share these with my girls — they already rock some without my influence!
Scrunchies
Did scrunchies ever go out of style? Okay, maybe for a brief time in the early 2000s, but I am very excited they made a return. Scrunchies are 100% an accessory more than a functional item, but these 90s-style ones sure do bring back some memories!
Beaded Bracelets
I love this trend! Beaded bracelets have been trending for the past few years, and they come in all kinds of varieties. These would be so much fun to make with your kiddos ahead of school. They can make one for themselves, and then give some to their friends on the first day of school! #FriendshipBracelet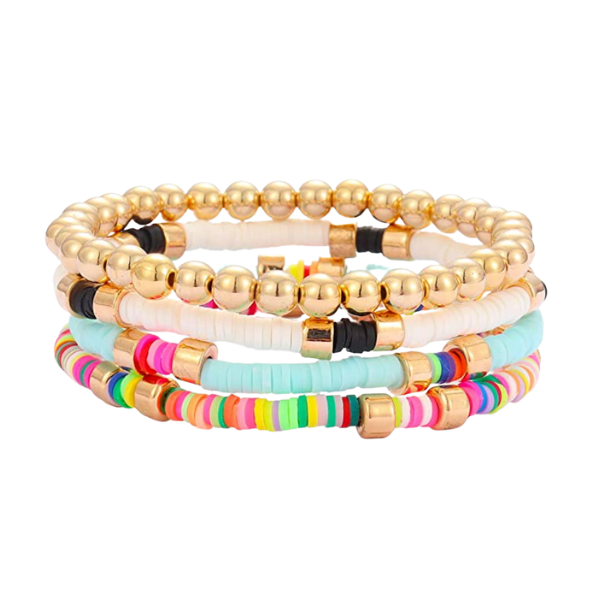 Additional accessories for your 90s-inspired schooler:
Apparel
Shoes
There are so many fun shoe trends to come from the 90s, many of which have been making a return to the fashion scene a lot lately. A new pair (or 2 or 3) of shoes for the school year is a must, and these nostalgic brands really take you back!
Denim
The 90s were a peak time for denim, from jeans to vests. I think I had it all. There is some seriously fun denim on the market today for kids, and I personally love these two the most!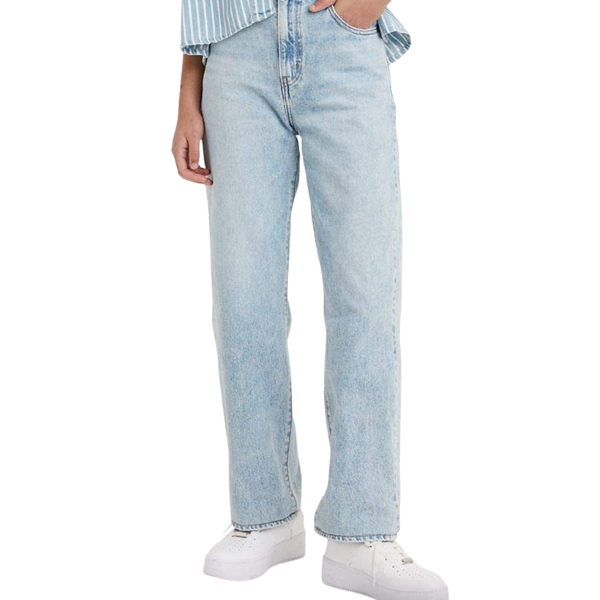 I absolutely love seeing these 90s trends make a return. And, it's so much fun to share them with my kids. I only wish I had saved some of my favorite high school outfits for my two oldest daughters to have — they would love them!
What is your favorite 90s trend that has made a comeback? Please share in the comments below, and be sure to tag me in your stories on Instagram @mommydiary!
This post contains affiliate links that help to support this blog at no additional cost to you. Thank you for your support that allows me to create valuable content for families all around the world.