Drink ideas for Halloween
Today, I will be showing you how to make his and hers cocktails for you to thoroughly enjoy on Halloween. The two cocktails are Warlock's Old Fashioned using bourbon and Witches Blood using vodka.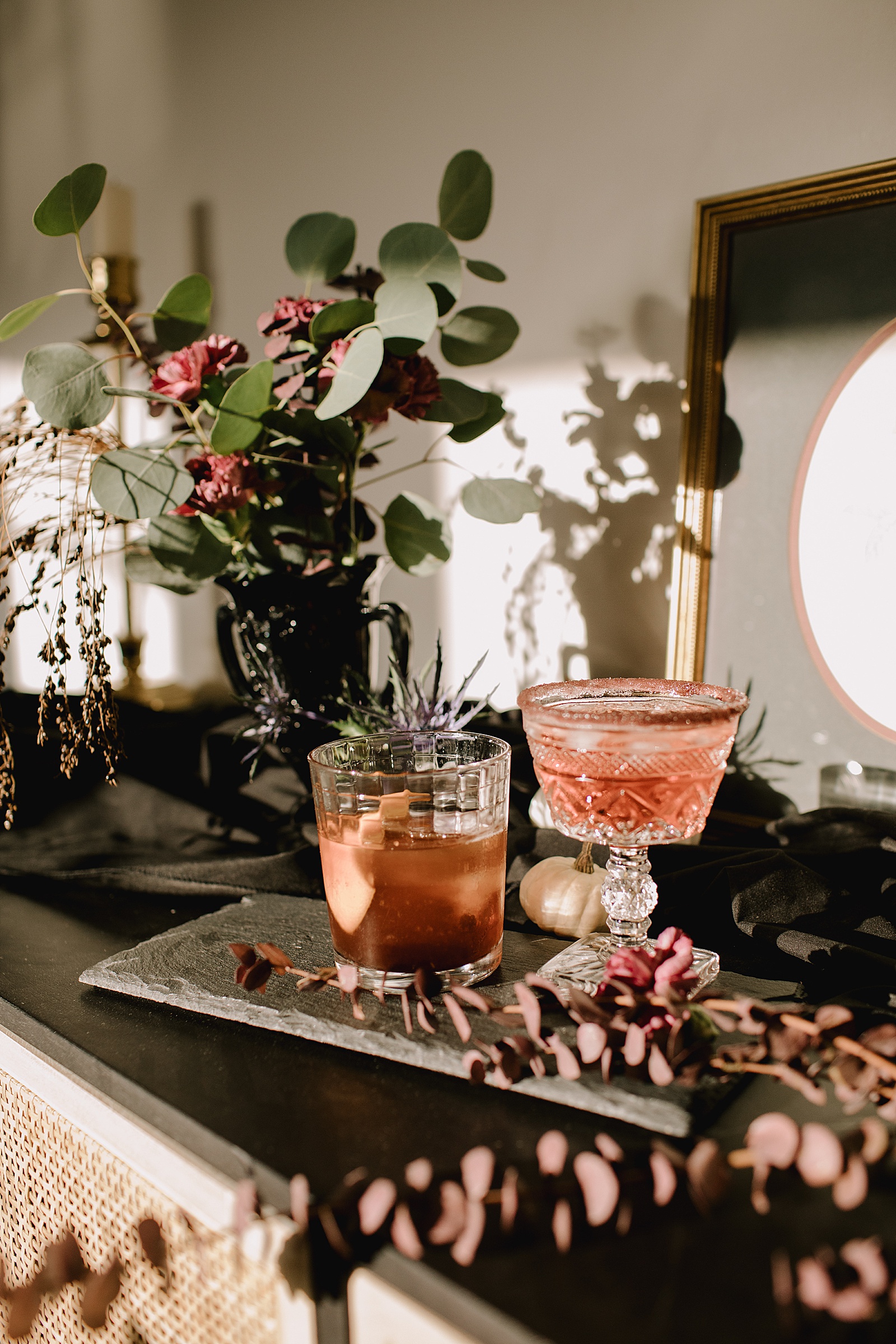 Halloween Inspired His and Hers Cocktails
Witches Blood for Her
How to make Witch Blood cocktail
2 shots of Vodka

2 shots of Raspberry liqueur

Half cup of Sprite

Ice
INGREDIENTS FOR THE RIM
1 squeeze of Fresh lime

4 squirts of Simple syrup

3 drops of purple food coloring

5 tablespoons of sugar
STEPS:
In a saucer, combine the fresh lime juice, simple syrup, and food coloring. Dip the rim of your glass in that mixture. Then, quickly, dip your rim in the sugar.

I would recommend repeating this step about three times

Fill your glass with ice

Add in your two shots of vodka

Pour in the your shots of raspberry liqueur

Top it off with a half cup of Sprite

MIX and enjoy!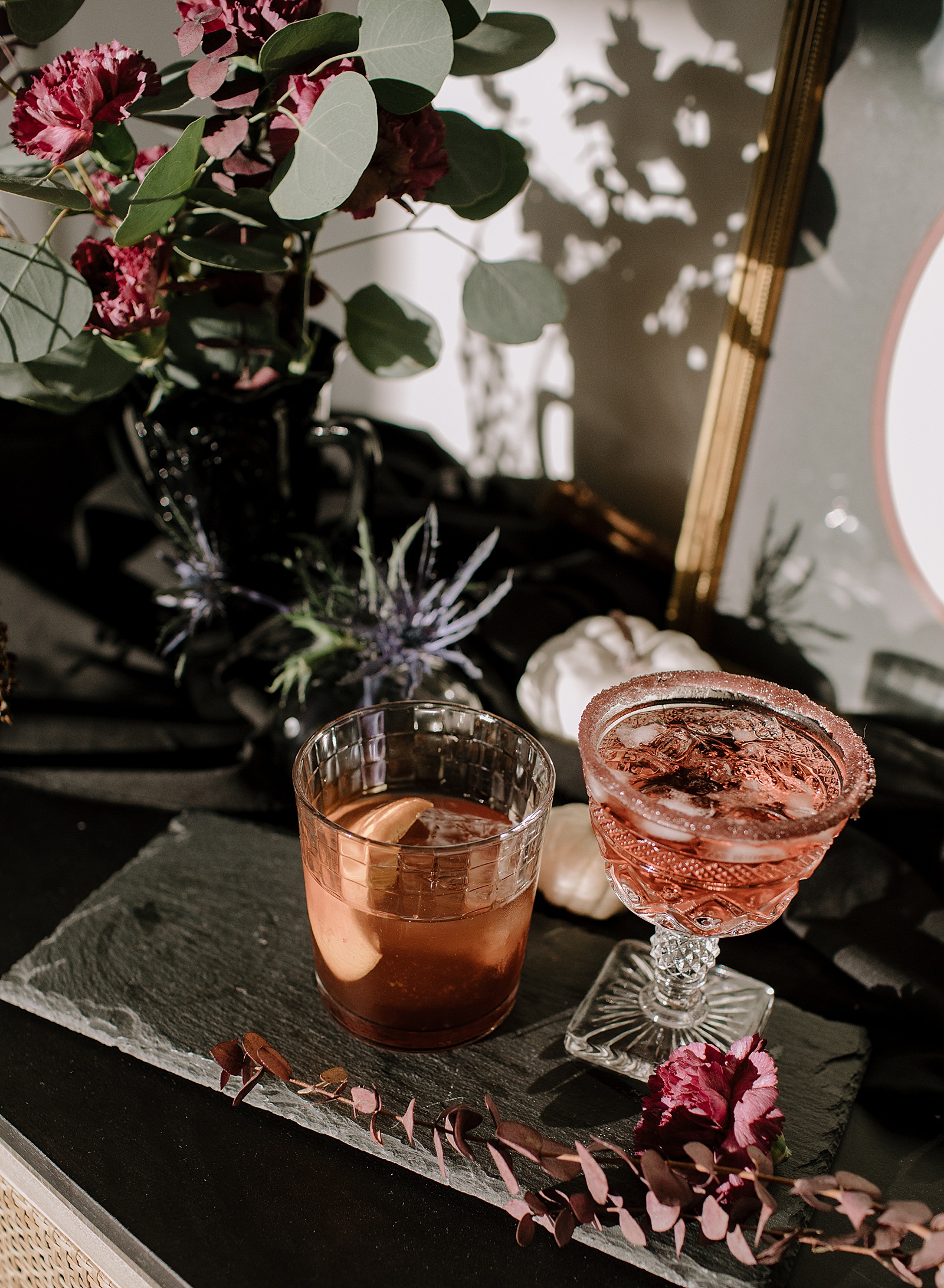 Warlock's Old Fashioned for Him
INGREDIENTS:
2 shots of your favorite bourbon

3-4 dashes of chocolate bitters

1 strip of orange peel

Squeeze of fresh orange juice

1 Luxarado cherry

1 large ice cube
STEPS:
Muddle together the orange peel and cherry

Add in your bourbon, chocolate bitters, orange juice, cherry syrup

Stir to combine and add in one large ice cube and enjoy!!
I hope you can all enjoy some fresh cocktails with your friends or significant others on Halloween!
Looking for Halloween decor ideas? Read this post about how to create a Moody Halloween Tablescape.