Are you excited to decorate for fall? Today, I'll be sharing how to start incorporating fall accents into your home little by little. By creating a small focal piece in your dining room, it'll help ease some festive feelings to everyone in your home! Today, we'll be building a fall coffee cart along with some treats for the kiddos to enjoy.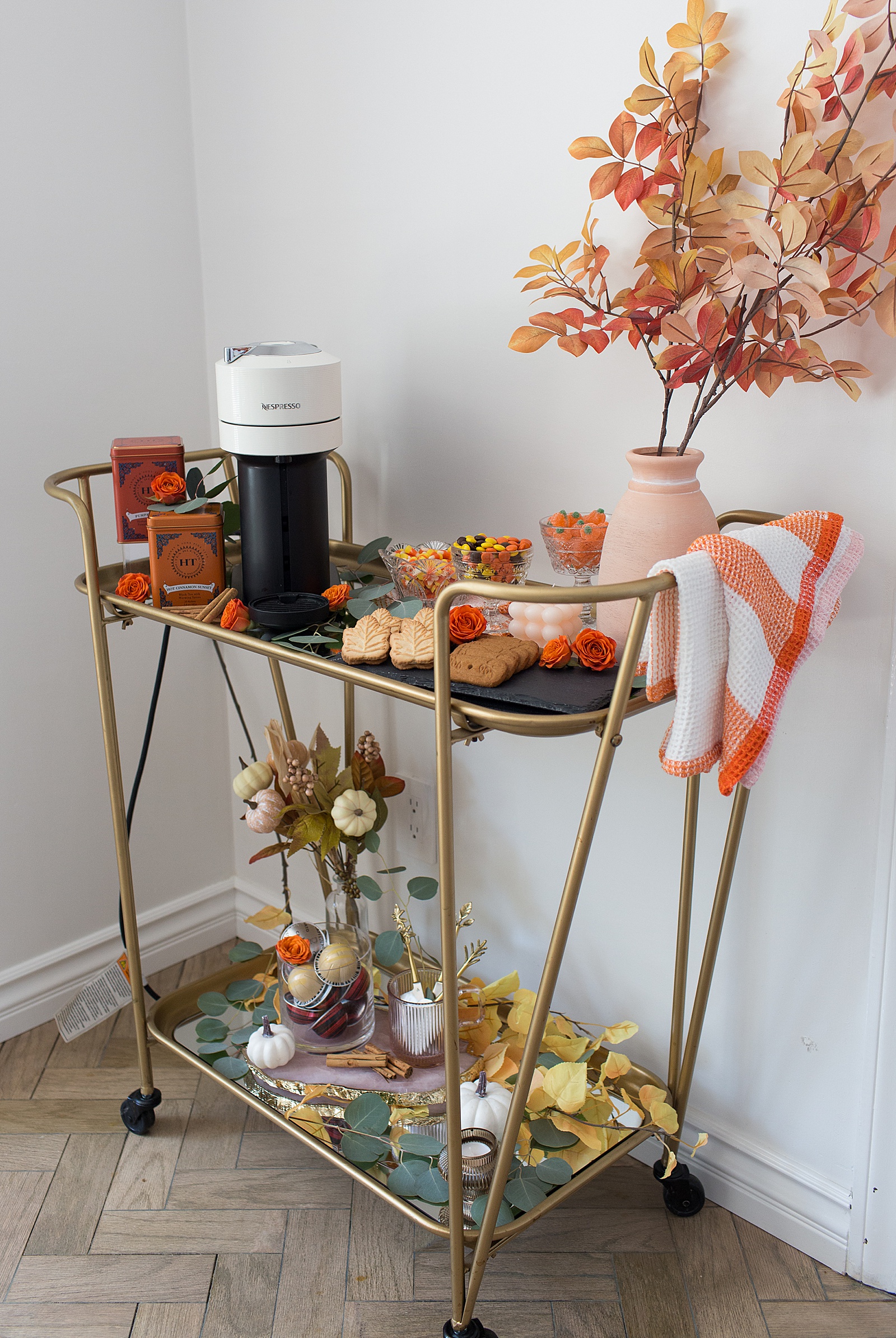 How to Style a Fall Coffee Cart
Here are some tips to help build a fall cart that will ring in the holiday season!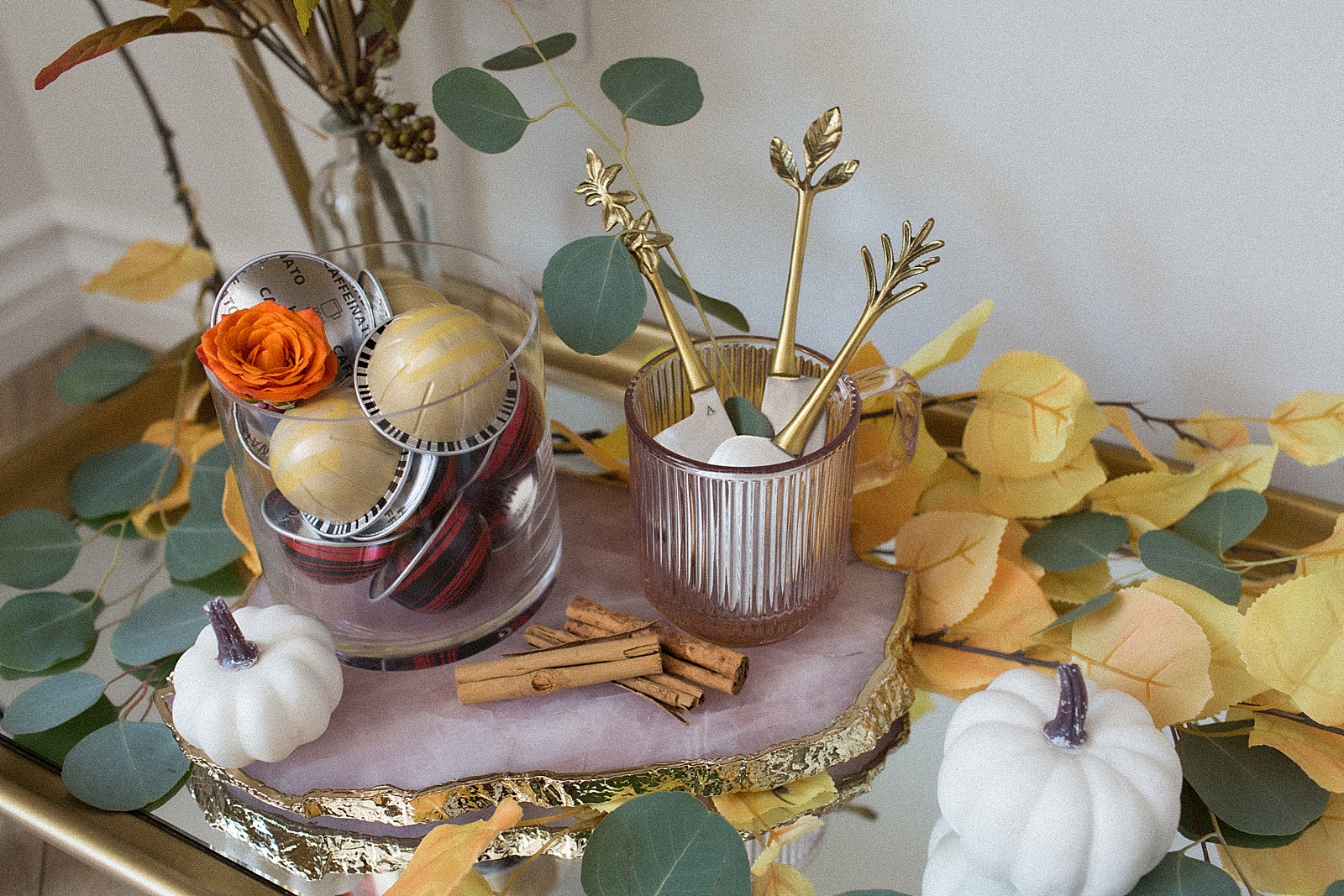 Let's kick it off with the Floral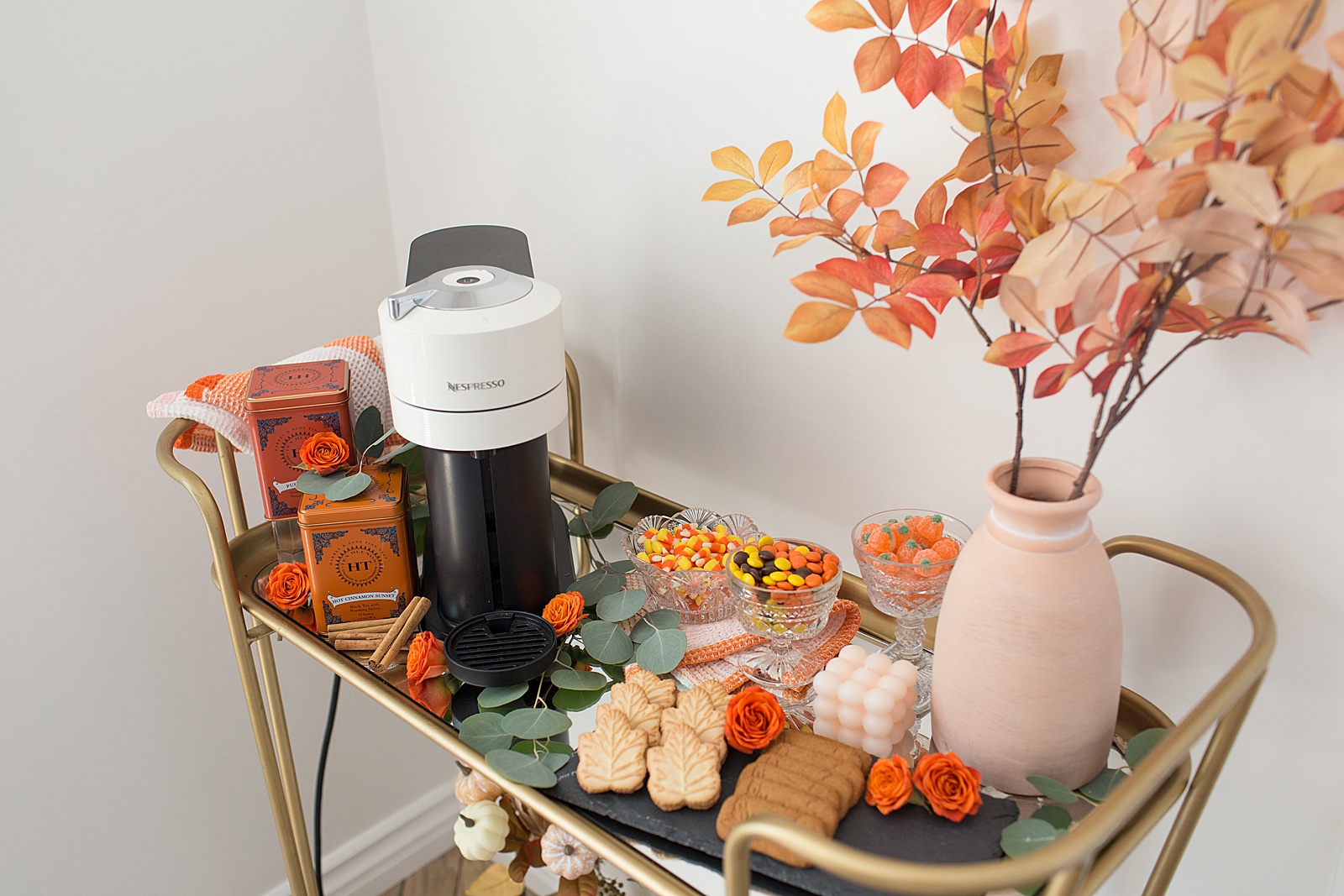 You're going to want to create a color scheme for any decoration you add to your home. If you love color, go all out with it and add your personal touches! Personally, I love to stay more neutral, so I decided to step a bit out of my comfort zone and add in beautiful touches of fall with the burnt orange tone. I found this Artificial Orange Leaf Arrangement that I knew I loved right when I saw it!
I also found some real burnt orange flowers at Trader Joe's and added them onto the cart as pops of color.
Accents for fall inspired coffee cart
I like to keep my eyes peeled for anything that will liven up a space. In this case, I found this adorable towel set from Opal House that really added to the color scheme that I was going for. The white and light patterns helped offset the main colors that were surrounding it.
I also incorporated Cinnamon Sticks as an accent to help bring some warmth to the overall product. You can also add in some artificial leaves to add as accents to the cart as well.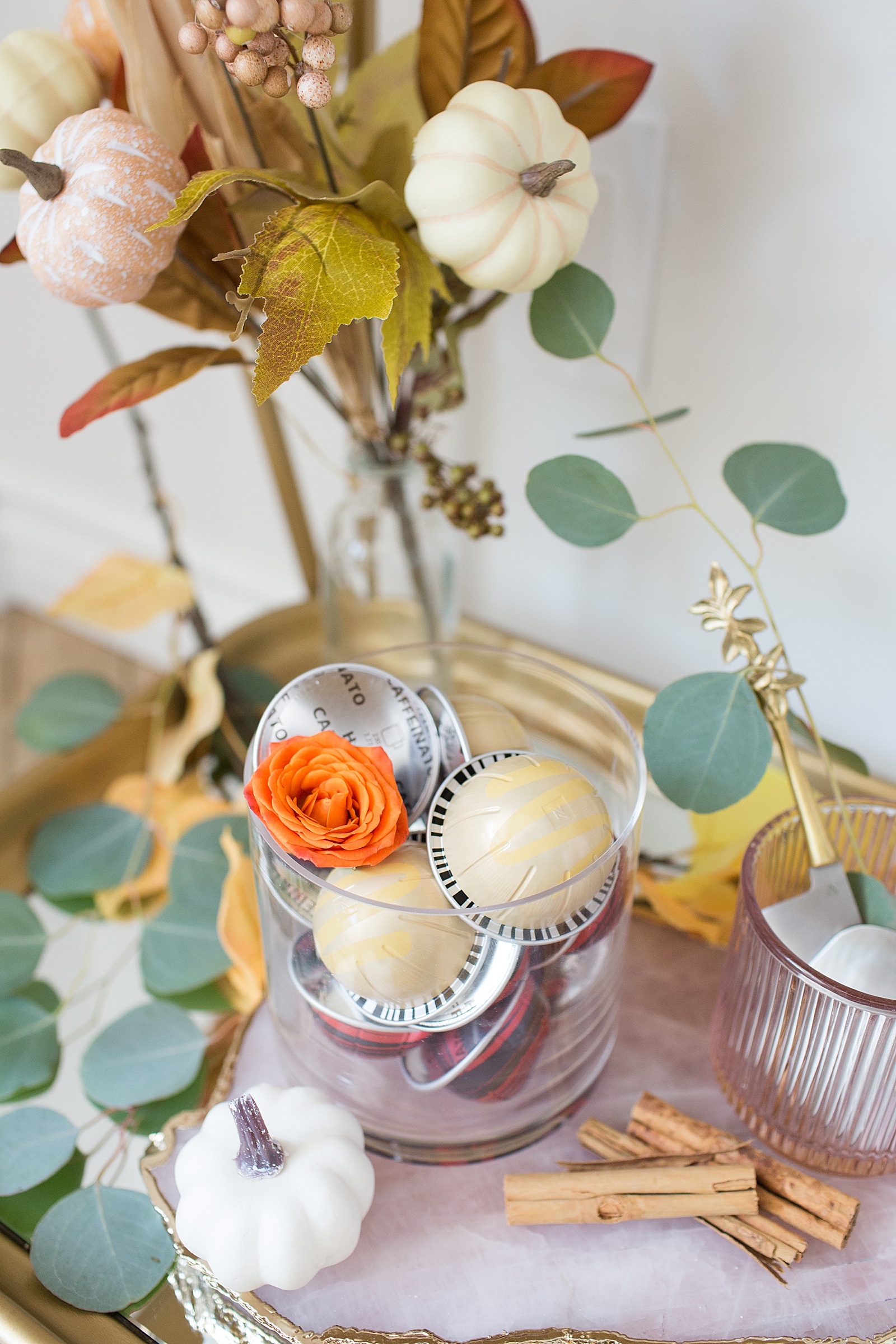 Favorite Coffee and Tea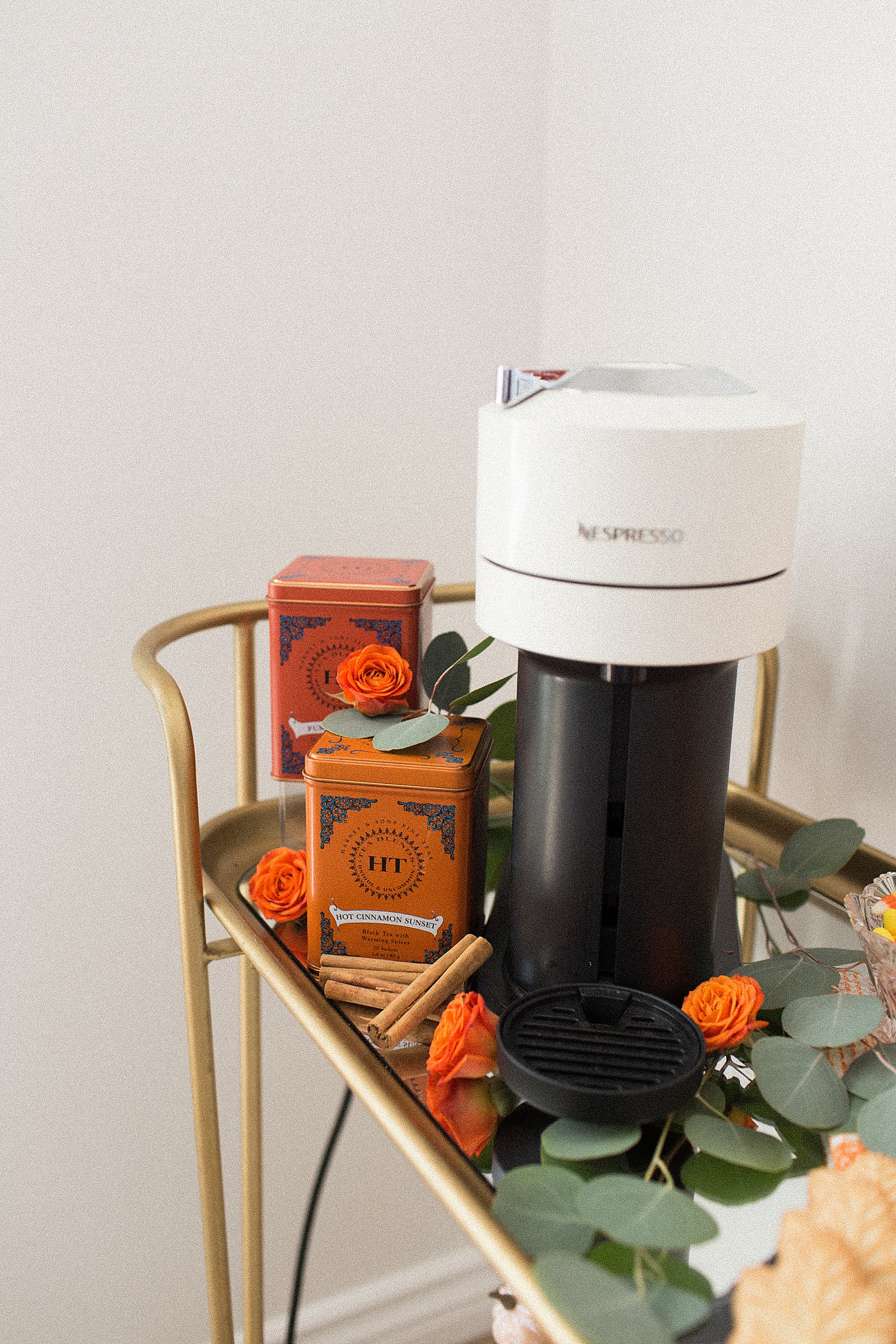 The look of Harney & Sons Hot Cinnamon Sunset Black Tea and Pumpkin Spice Herbal Tea packaging is always so classic and elevates the look.
I also added in my handy dandy Nespresso Vertuo Machine because coffee is life when you have 4 kids!
Goodies for the Kids: Cookies and Candy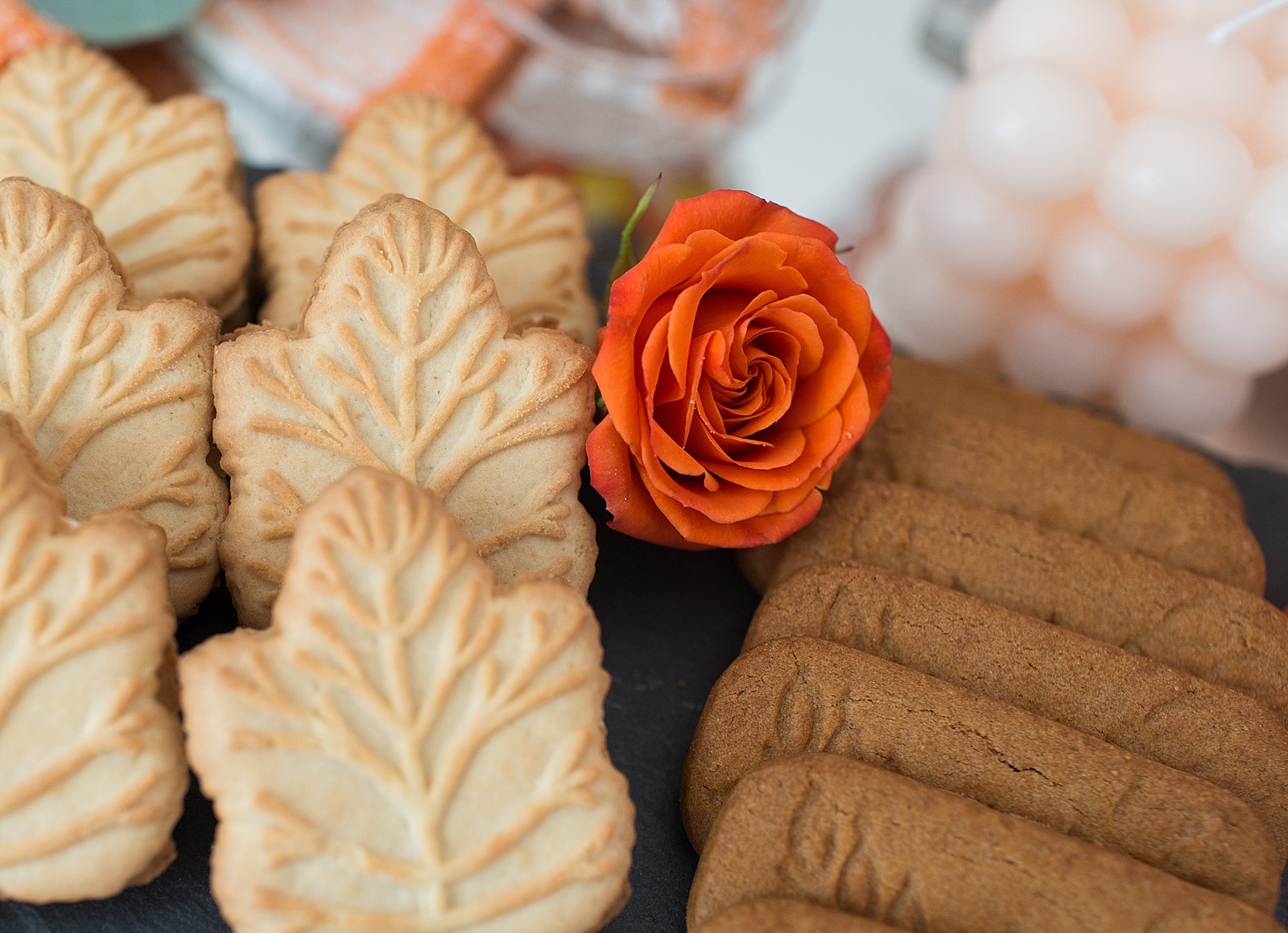 Luckily, most stores have begun selling their inventory on fall goodies, so you can find something good just about anywhere! For starters, an idea on treats would be to use anything with a maple or pumpkin silhouette and place them on a contrasting colored serving board.
Here are some goodies that the little ones can enjoy:
Maple Leaf Cookies from Trader Joes ( Trader Joes finally launched their fall goodies, so any cookies that have cute fall shapes will do!)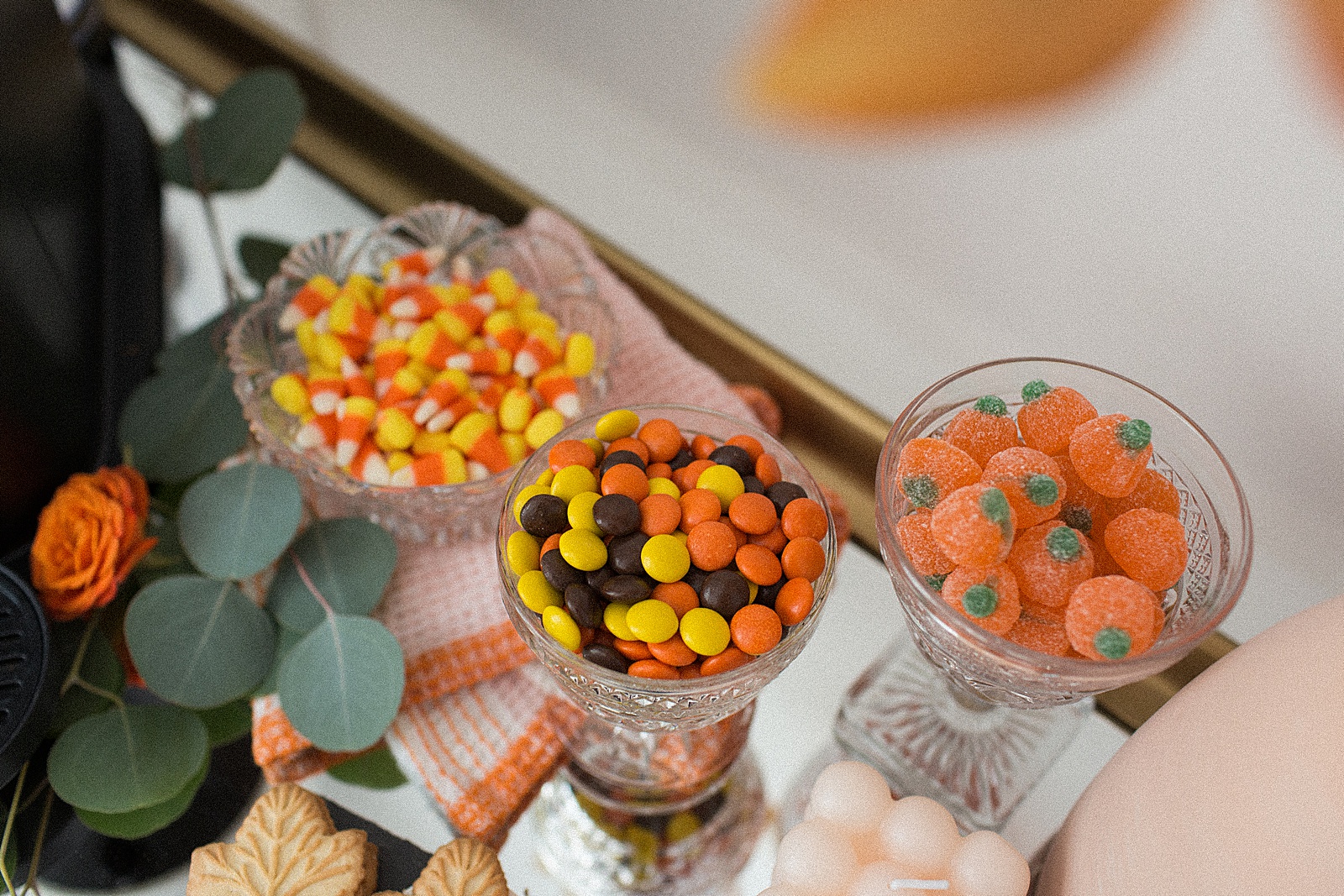 What do you think? What's your favorite element on the fall coffee cart?
I hope this is a helpful tool to bring the holiday spirit into your home.