Seaweed soup is one of my most requested recipes and a favorite in the family. Seaweed soup is a staple dish in most Korean homes, as it is packed with nutrition and great for detoxifying the body.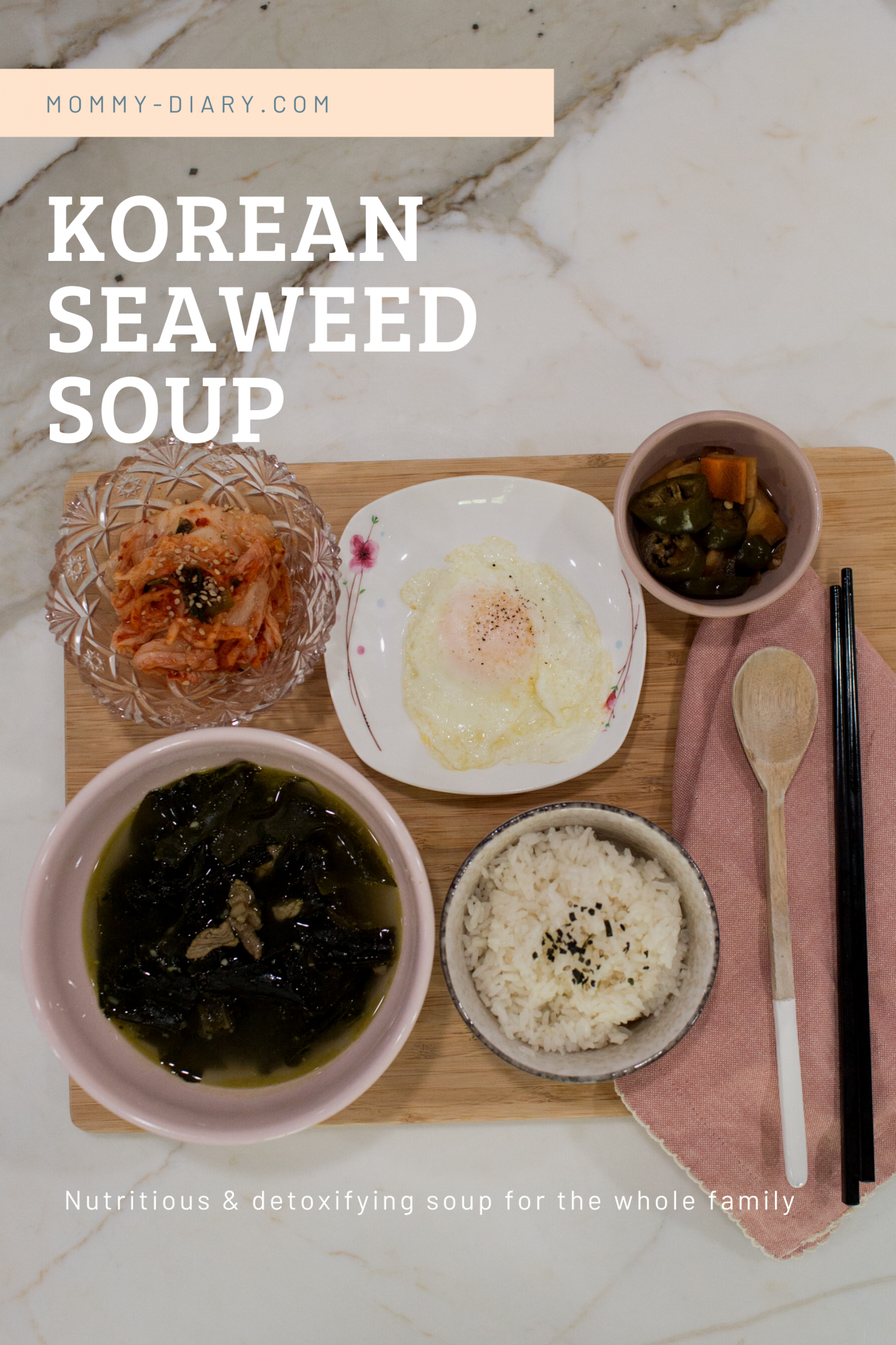 Korean Seaweed Soup For Postpartum / breastfeeding Mothers
In Korean culture, postpartum mothers eat low sodium seaweed soup regularly during her postpartum recovery period. I too, practice this ancient postpartum recovery method and eat seaweed soup frequently alongside other dishes upon giving birth.
Seaweed soup helps to increase breastmilk supply, reduces swelling, detoxifies the body, nourishes my body with extra fluid and nutrients, and just feels comforting on my stomach compared to any other dry foods. I personally swear by the power of Korean seaweed soup, and make this dish regularly in my home for my family.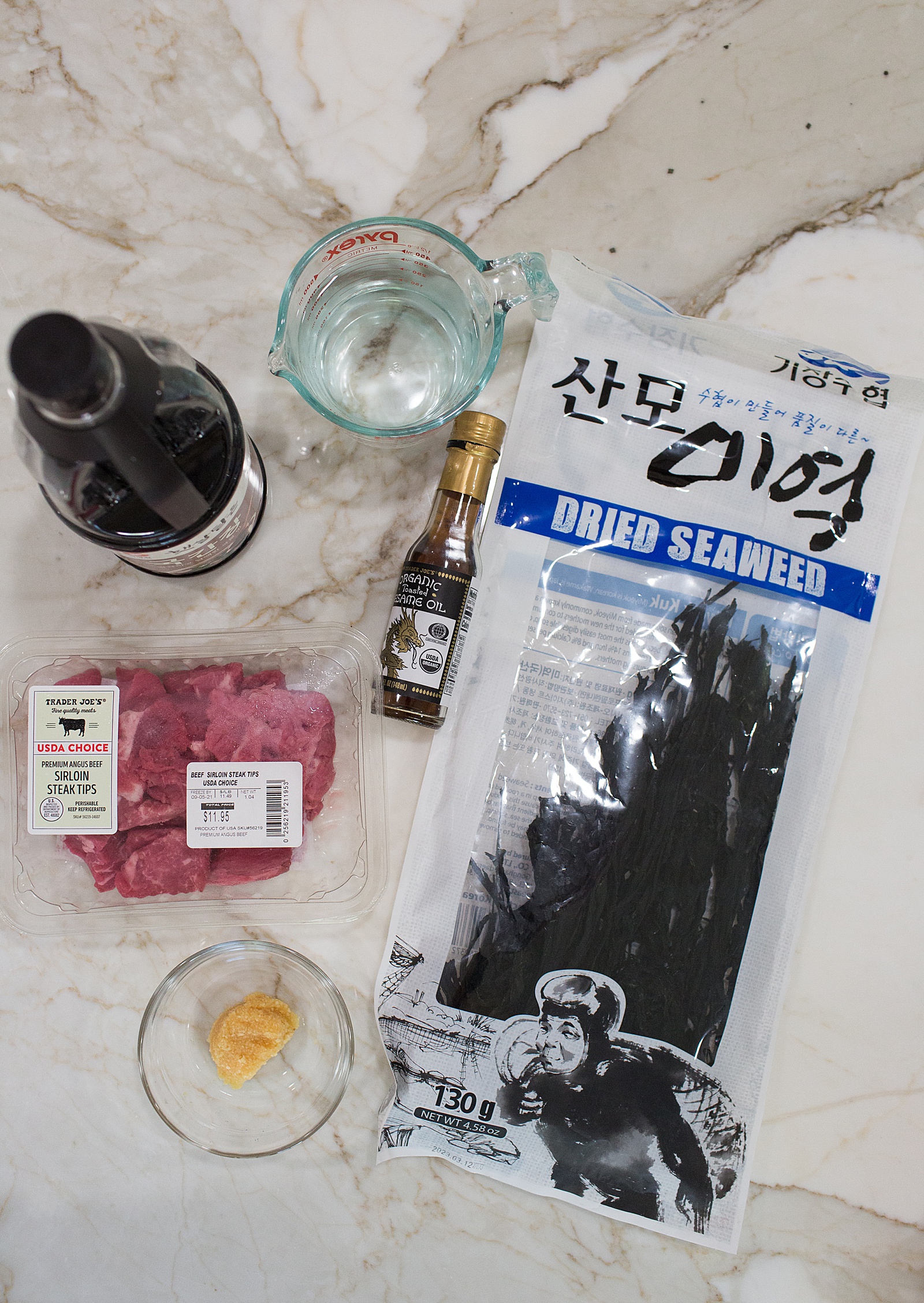 Why is seaweed soup good for postpartum mothers?
During postpartum recovery, women need nutrients that are easily digested and helps to balance their hormones and rebuild blood cells. Eating nutritious soups allow your body to use its resources for healing rather than digesting which is crucial during the recovery period.
Korean seaweed soup (or 미역국) is made with dried seaweed and some kind of protein (usually beef) and cooked with garlic and sesame oil. You can adjust the saltiness of the soup by using less or more soy sauce and salt to taste.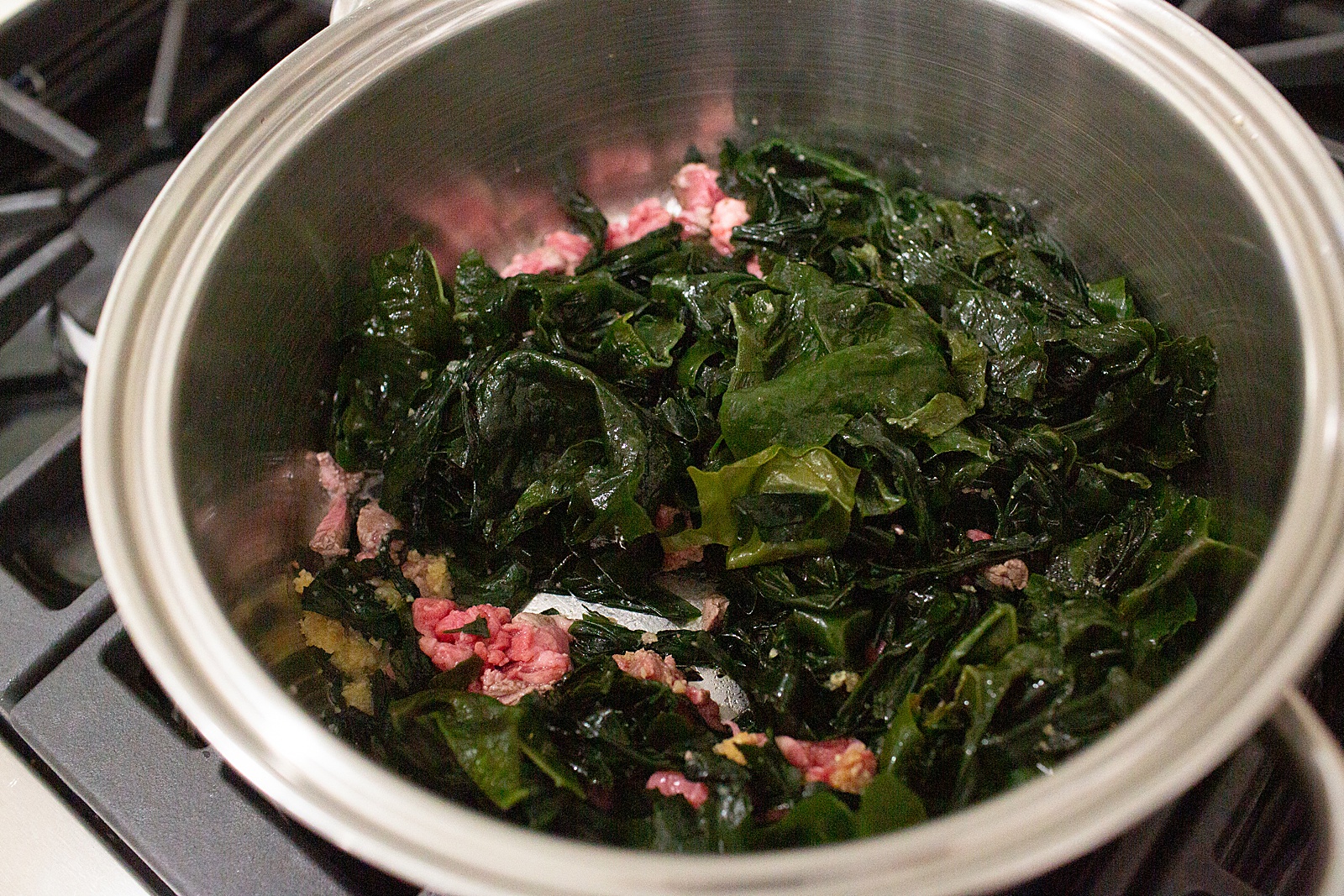 Key benefits of seaweed soup
helps fight diabetes
promotes fat burning
helps balance hormones
strengthens bones
lowers the risk of breast cancer
promotes healthy pregnancy
good source of iron
rich in omega 3 fatty acids
rich in vitamins
Ingredients
Dried seaweed (2-3 cups when soaked)
¼ to ½ lbs your choice of beef cut into small cubes
½ Tsp garlic salt (optional)
How to make seaweed soup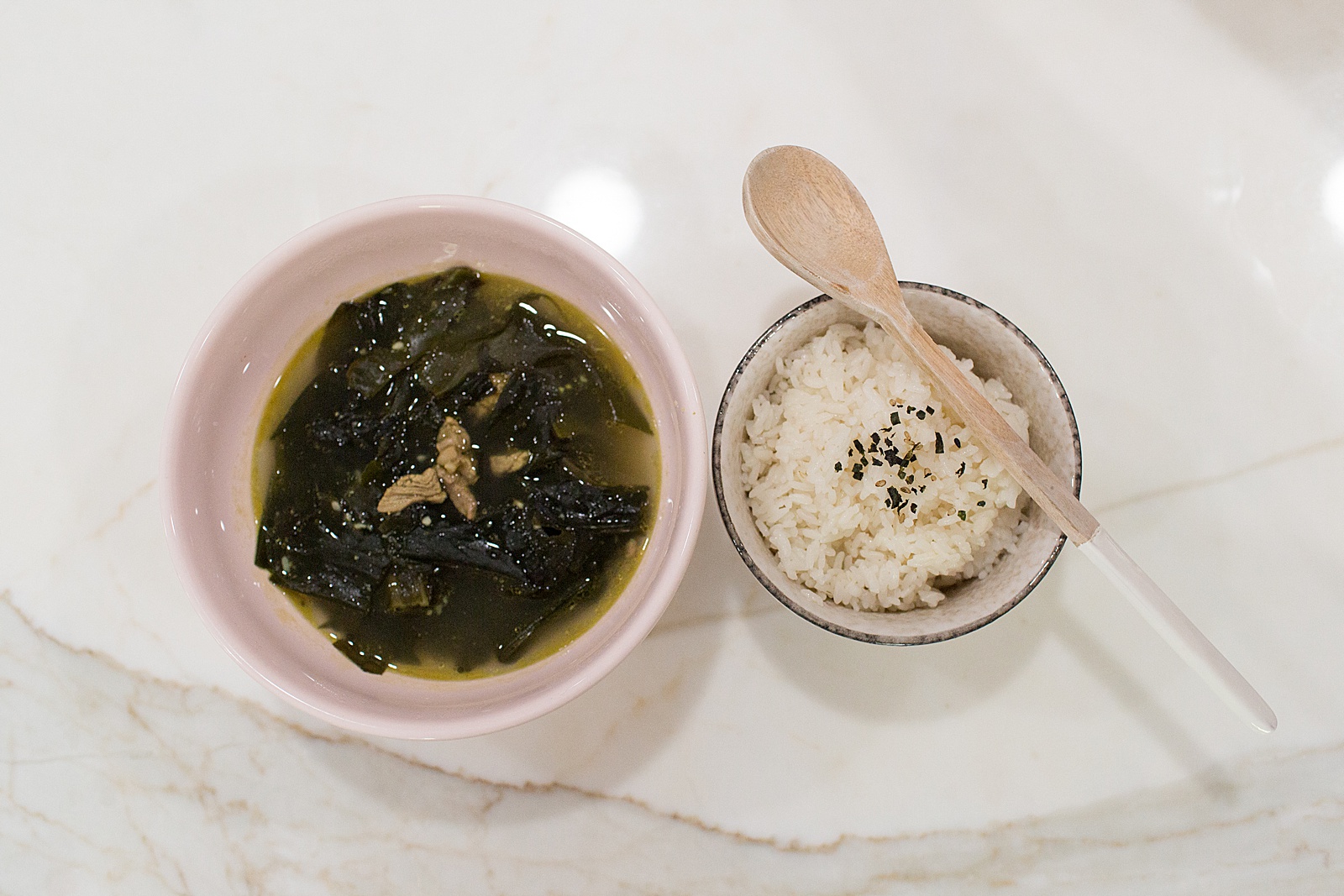 1. Soak the seaweed in water until smooth and bright green (about 10-15 minutes).
2. Cut up the seaweed into bite size pieces and drain the excess water.
3. Cut the beef into cubes.
4. In a pot combine seaweed, beef, garlic, sesame oil, garlic salt, and salt. Sauté until beef is cooked through, about 5-8 minutes.
5. Add in about 10 cups of water.
6. Boil for about 15-20 minutes.
7. Add in 3 Tbsp of gook (soup) soy sauce and stir to combine. (Soup soy sauce is lighter in color and sold at Asian markets).
9. Add salt to taste.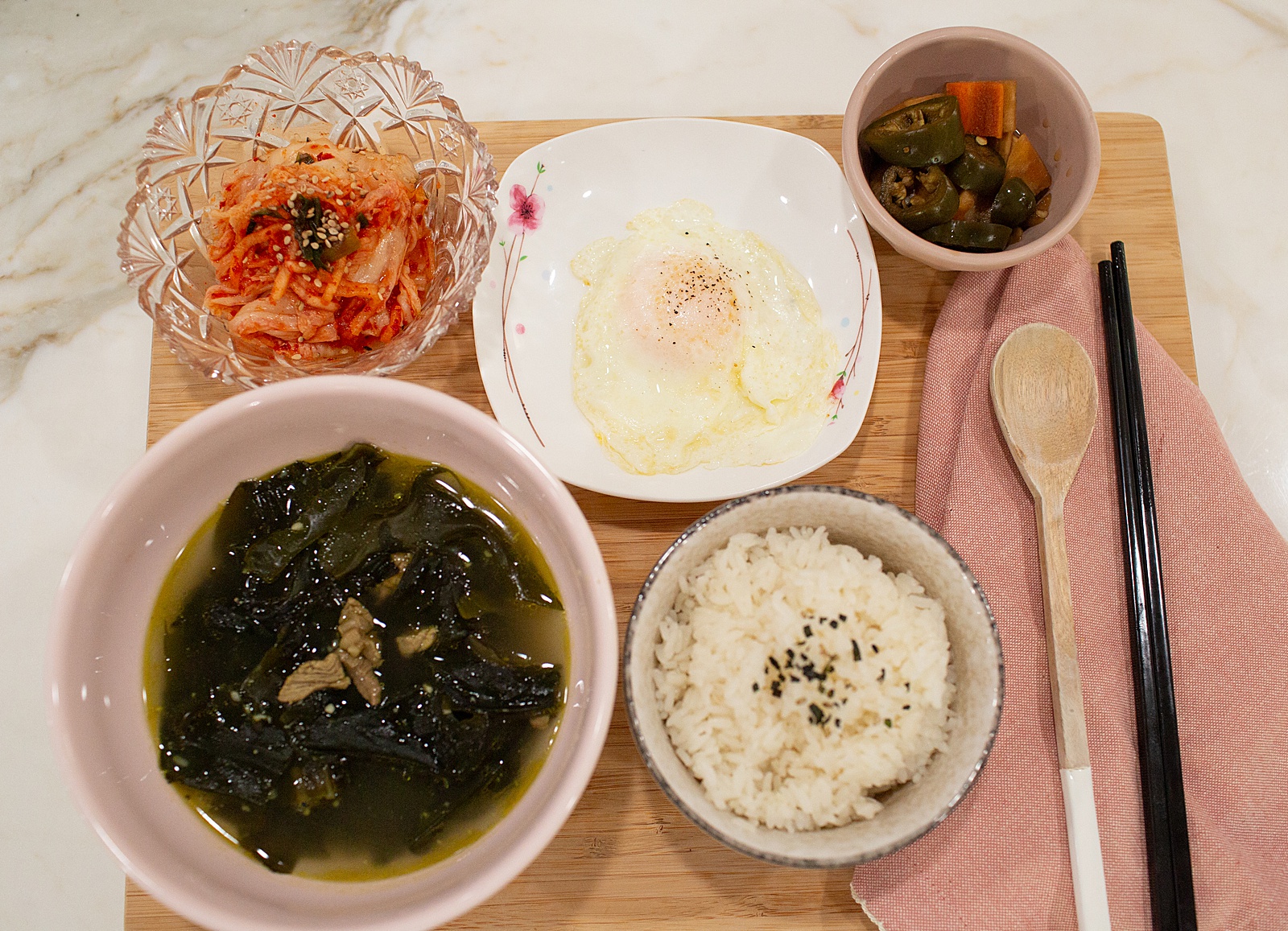 You can enjoy seaweed soup with rice and side dishes like kimchi, egg and picked vegetables. I hope you enjoy the recipe and let me know how it turns out for you!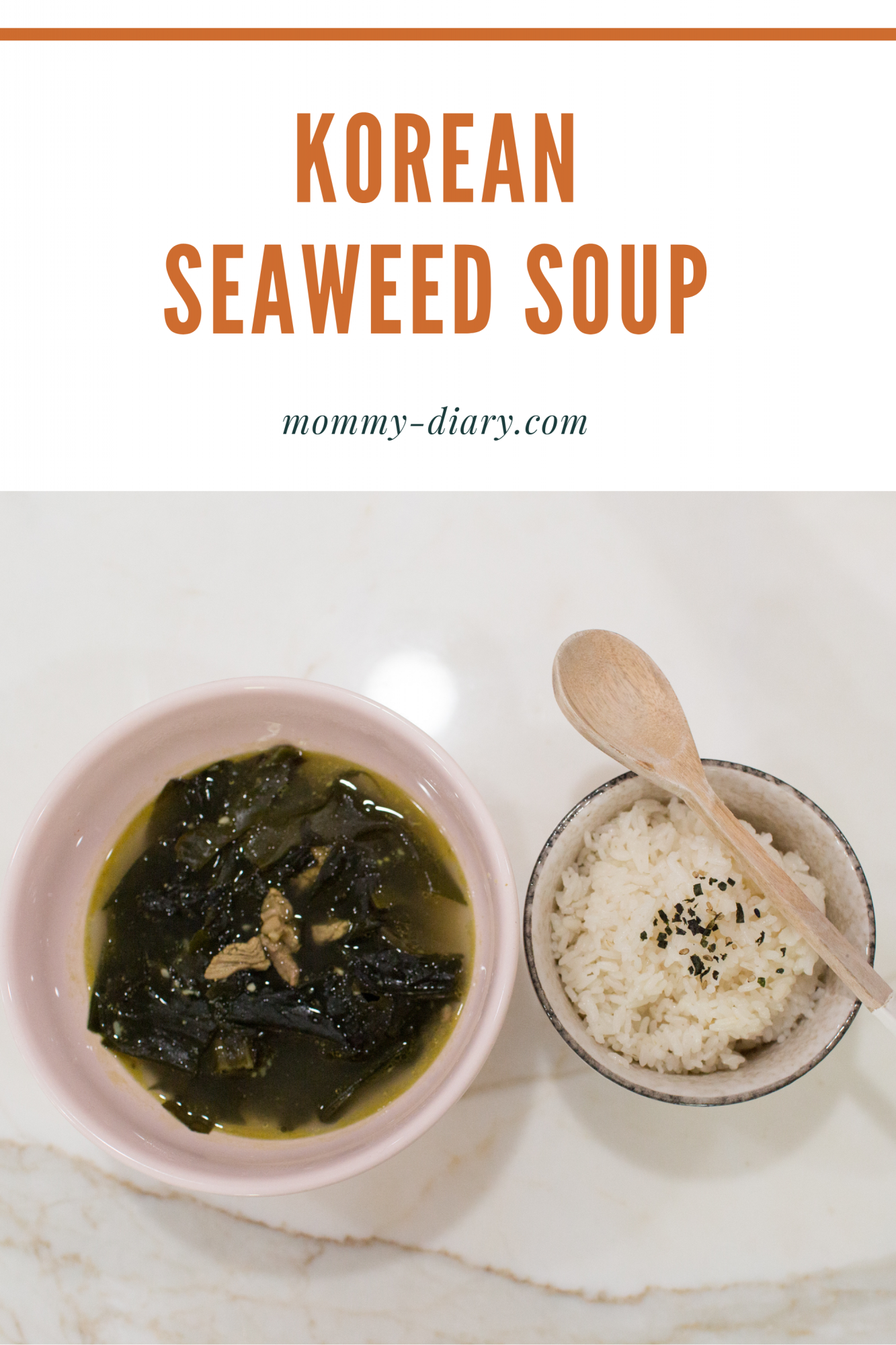 If you're interested in learning more about Korean postpartum culture, read about baby's 100 days Korean celebration here.