From autumn decorations and cozier clothes to the cooler weather, what's not to love about fall? During the autumn season, outdoor activities are a must for the whole family. It's the perfect season for creating fun memories. Plus, there is so much to do to really make the most out of the cooler season.
I love enjoying new experiences and making new memories with my girls. My husband and I try to find different things for the whole family to enjoy. For this post, I'm sharing a round-up of some fun and entertaining things families can do to enjoy the festive season of fall.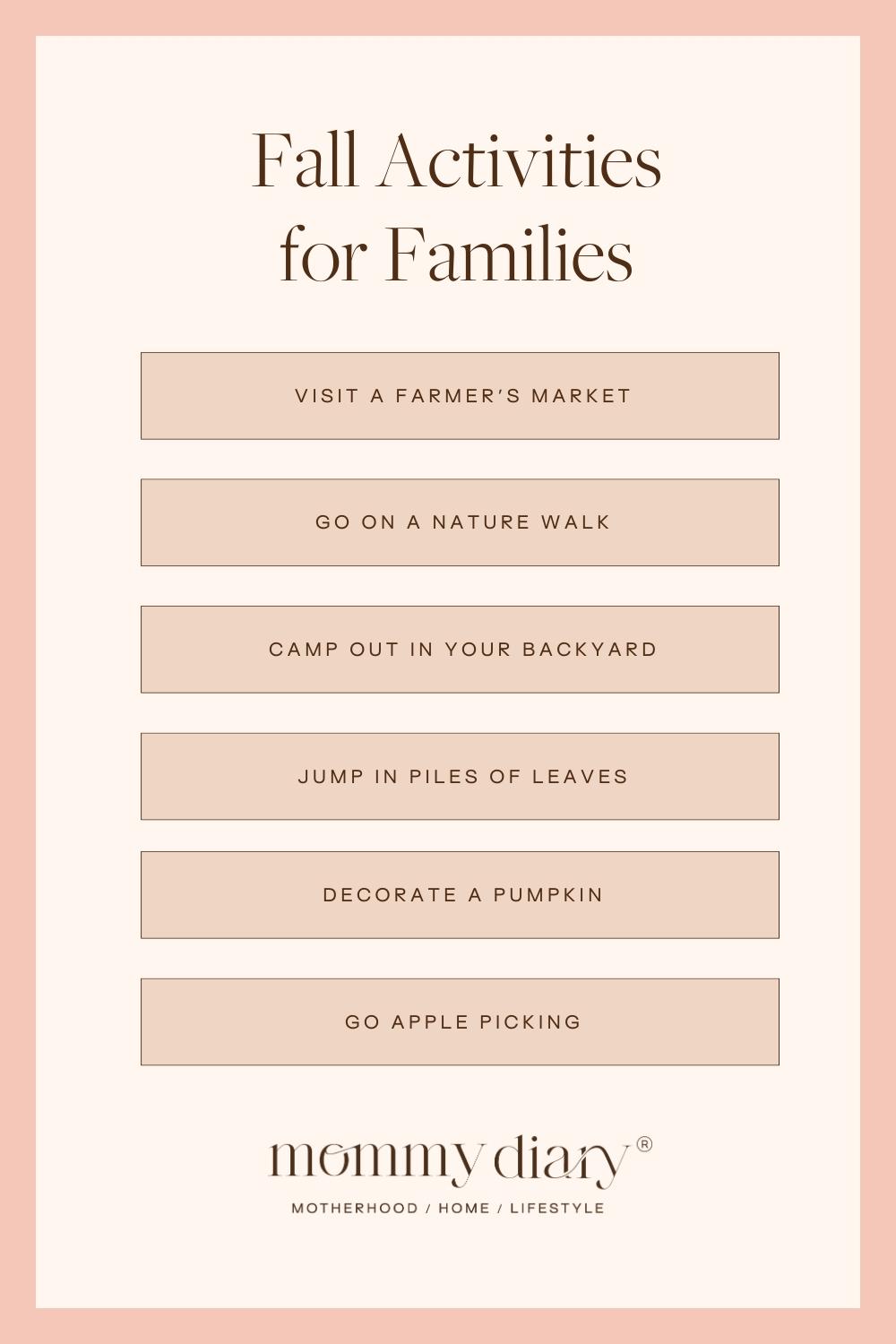 Fall Activities for Families
Visit A Farmer's Market
During the fall is the perfect time to visit a farmer's market. Picking fresh, seasonal produce is one of my favorite fall activities.
Plus, many markets are located on local farms with a ton of fun fall activities for kids. You can look online to see what farmer's markets in your area have to offer. Keep an eye out for farms that have a corn maze, hay ride, and other fun family activities.
Go On A Nature Walk
You can enjoy hiking year-round, but it's delightful in the fall. From the picturesque foliage to the crisp leaves covering your path, it's a great experience for the whole family. If you have older kids, you could even incorporate a bike ride.
Plus, you can incorporate a nature lesson, a scavenger hunt, or play a game of I Spy while you explore all that nature has to offer. Who knows, a family hike at a local park might become a regular fall activity!
Camp Out In Your Backyard
A campout is a lot more pleasant when in the fall. You don't have to commit to traveling or setting aside a whole weekend for a camping getaway when you can have a campout in your backyard.
Set up a tent with several cozy amenities like pillows and blankets. Then, tell stories, make shadow puppets, or stargaze, all in the comfort of your own backyard.
Jump In Piles Of Leaves
If you have at least one tree in your yard then you have an easy opportunity for family fun. Collect leaves and create one big pile in the middle of your yard, then take turns jumping in. You can keep raking the leaves back into a pile for endless hours of free fun!
Just make sure to set aside some leaves for leaf rubbings before you destroy all of them!
Decorate A Pumpkin
You can visit a local pumpkin patch or just grab a few pumpkins from the supermarket for one of the best fall activities for kids. There are several different ways to decorate pumpkins. You can use paint pens, and stickers, or go the old-fashioned route and carve a Jack-O-Lantern!
Go Apple Picking
If you live near an apple orchard, consider taking the family apple picking. Pick Your Own is a great website where you can search for an orchard in your area. Grab several different types of apples and be sure to pick enough for the whole family to enjoy!
You can make the experience last even longer by doing a taste test once you get home. Let your kids try a few different kinds of apples, describe how they taste, and share which one they enjoyed the most.
Other fun things you can do with apples include bobbing for apples or making a few apple treats.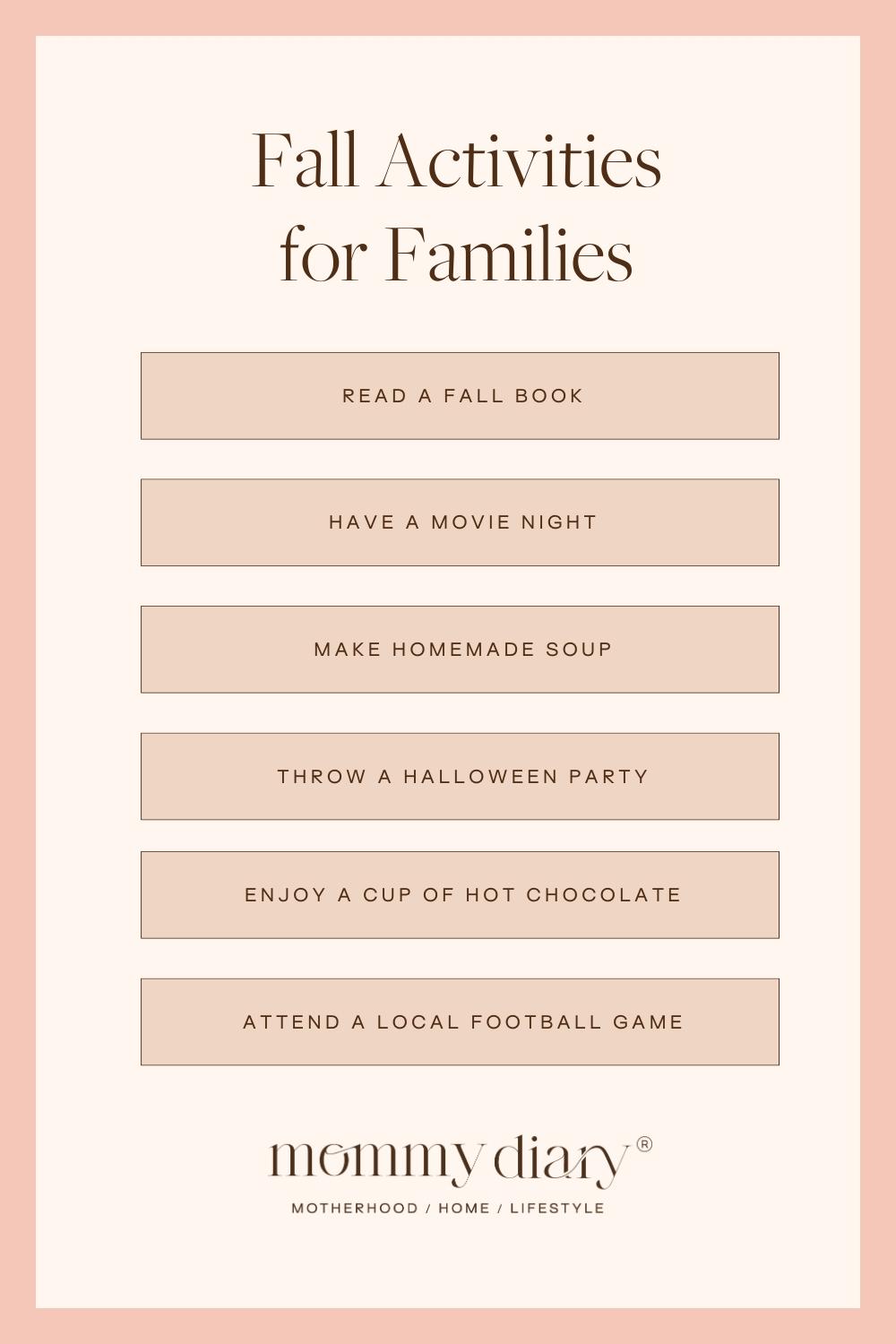 Read A Fall Book
I love reading, on my own and with my kids, any time of the year. For a laidback fall family activity, cozy up with your kids and read a fall-themed book. Some great titles include:
Check out this post for more of my favorite children's books!
Have A Movie Night
A movie night is a great idea for kids of all ages. In the fall, you can even set up an outdoor movie theater with a projector and a screen. Put on a family-friendly fall-themed movie, make some popcorn, and cozy up for a laidback family-fun night that the kids will talk about for months to come!
Make Homemade Soup
As fall creeps in and the temperatures drop, make a big batch of homemade soup to warm you up from the inside. There are countless soup recipes to choose from, making it easy to find one that the whole family can enjoy. One of my favorite homemade soups is Instant Pot Chicken Noodle Soup.
Throw A Halloween Party
A list of fall family activities wouldn't be complete without at least mentioning the idea of throwing a Halloween party. You can invite friends and family for a spooky bash or have a more intimate gathering with just your spouse and kids.
Put up Halloween decorations, set out bowls of candy corn, play some Halloween music, and play some fun Halloween-themed games. You can turn your home into a haunted house or put together an obstacle course to keep the kids busy for hours!
Enjoy A Cup Of Hot Chocolate
There's nothing quite like a delicious and creamy cup of hot cocoa. This is one activity we enjoy as a family throughout the fall and winter, and it truly never gets old.
To really make it an experience to remember, allow your kiddos to put their own marshmallows and whipped cream in the cup. Trust me, they'll love it!
Attend A Local Football Game
High school football games are an enjoyable fall activity for many families. You might be surprised by how much fun it can be to get the whole family together to support a local high school team. You can munch on concessions, watch the band perform at halftime, and make it a Friday Night Lights tradition.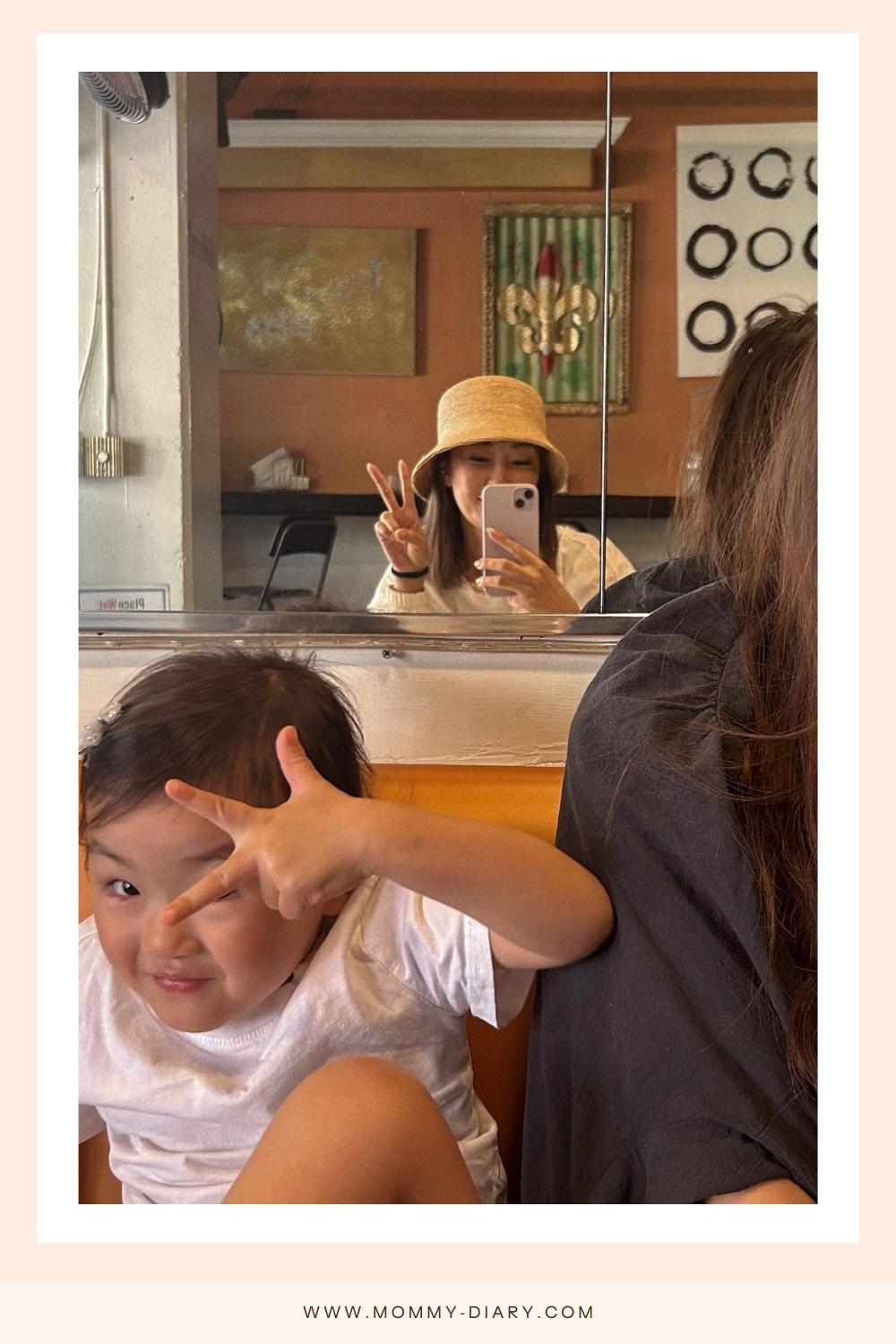 What's your favorite thing to do with your family in the fall?
Did I mention one of your favorite fall family activities? Or does your family like to do something that I didn't include? Share in the comments below!
Then, for more family fun ideas, as well as valuable info on motherhood, family, travel, and more, check out the blog.