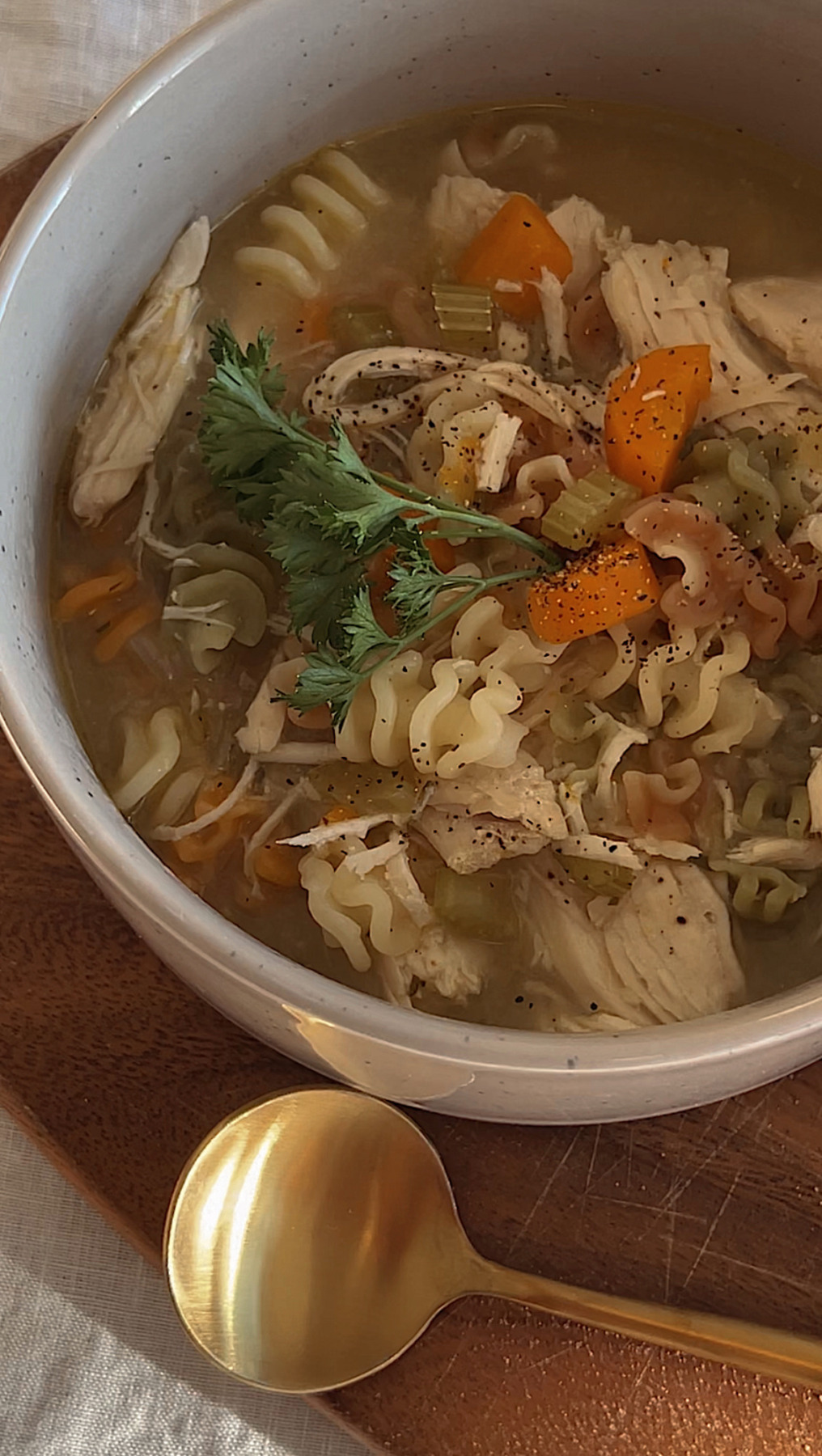 There's nothing like a warm bowl of chicken noodle soup to cure one's body and soul. I'm a firm believer of the phrase "chicken noodle soup for the soul" because I find it healing for our bodies, especially during these cooler months.
I love cooking with my instant pot because it makes cooking fast, easy and hassle free. Unlike cooking on the stove, it doesn't require me to constantly watch over the dish while cooking.
Today I'm going to share an easy instant pot chicken soup recipe that you can make quickly to feed the whole family.
This recipe is perfect for those busy days when you don't know what to make for dinner. My refrigerator is usually stocked with these ingredients already, so I find it to be the easiest dish to make when I am overloaded with mom duties, but still want to provide my kids with a warm, nourishing meal.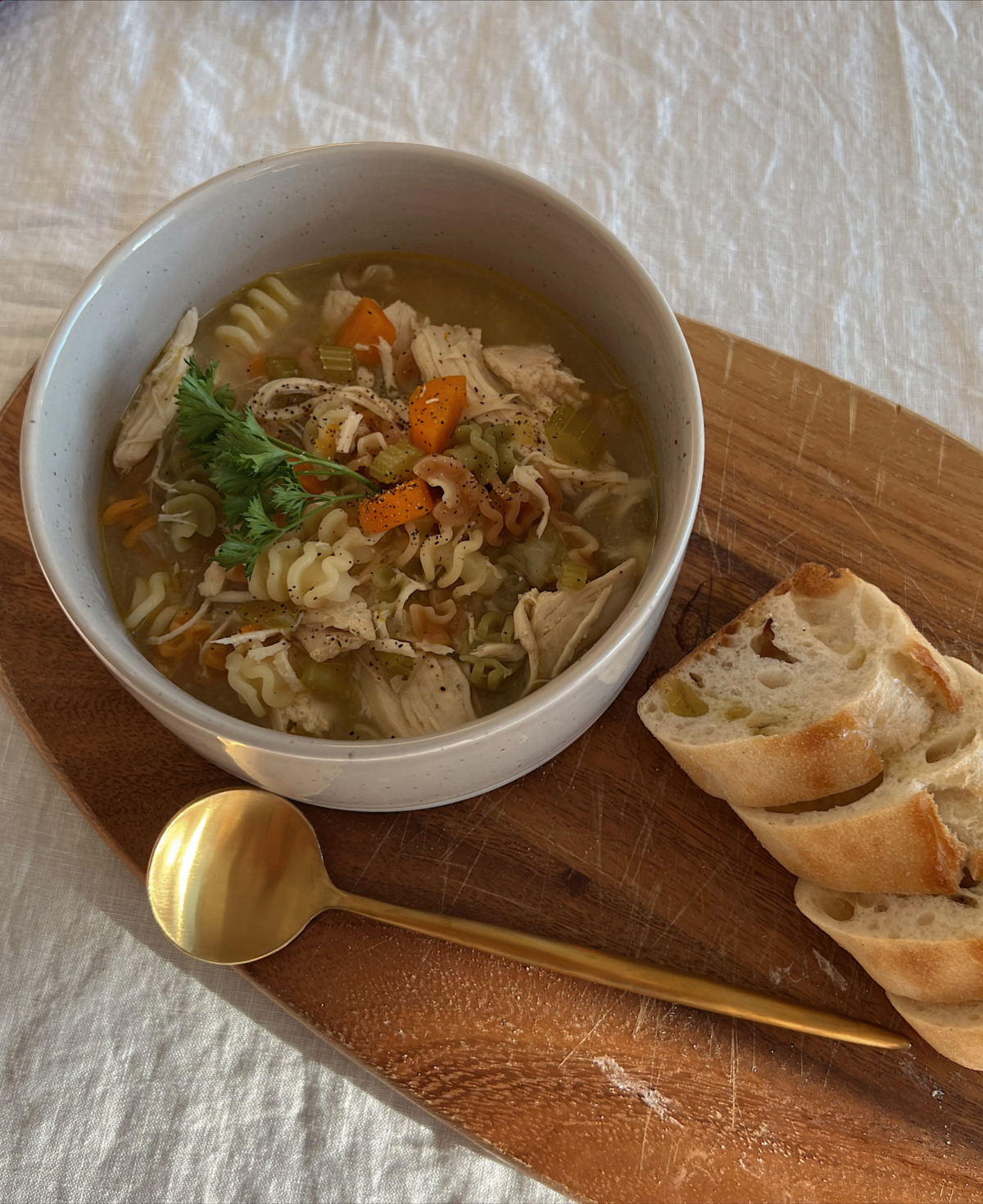 Easy Instant Pot Chicken Noodle Soup:
How to make Instant Pot Chicken Noodle Soup:
Ingredients:
1 tablespoon of olive oil
2 tablespoons of minced garlic
1 large diced onion
1-2 chicken breasts depending on size
1 cup of diced carrots
1 cup of diced celery
1 tablespoon of fresh parsley
1 bay leaf
4 cups of chicken broth
3 cups of water
2 cups of your choice of pasta! – I used the fall pasta from Trader Joe's
Salt and Pepper to taste
How to make instant pot chicken noodle soup
Instant Pot: SAUTE mode
Pour in your olive oil and then your diced onion. Then, sauté diced onions until translucent.
Add all the remaining ingredients into the Instant Pot
Instant Pot: Select Manual, High Pressure and arrange the time to finish at 10 minutes
Quick release the pressure
Discard the bay leaf
Take out the chicken breast and shred with a fork
Instant Pot: SAUTE mode
Once everything is brought to a boil, add your noodles of choice and cook until the noodles are ready
Add back the shredded chicken
Stir in chicken and season with salt and pepper – I like to be minimal with my salt so it is still nutritious for my kids.
My kids love it when I tell them this Instant Pot Chicken Noodle soup is on the rotation for dinner, because it's quick and easy to eat!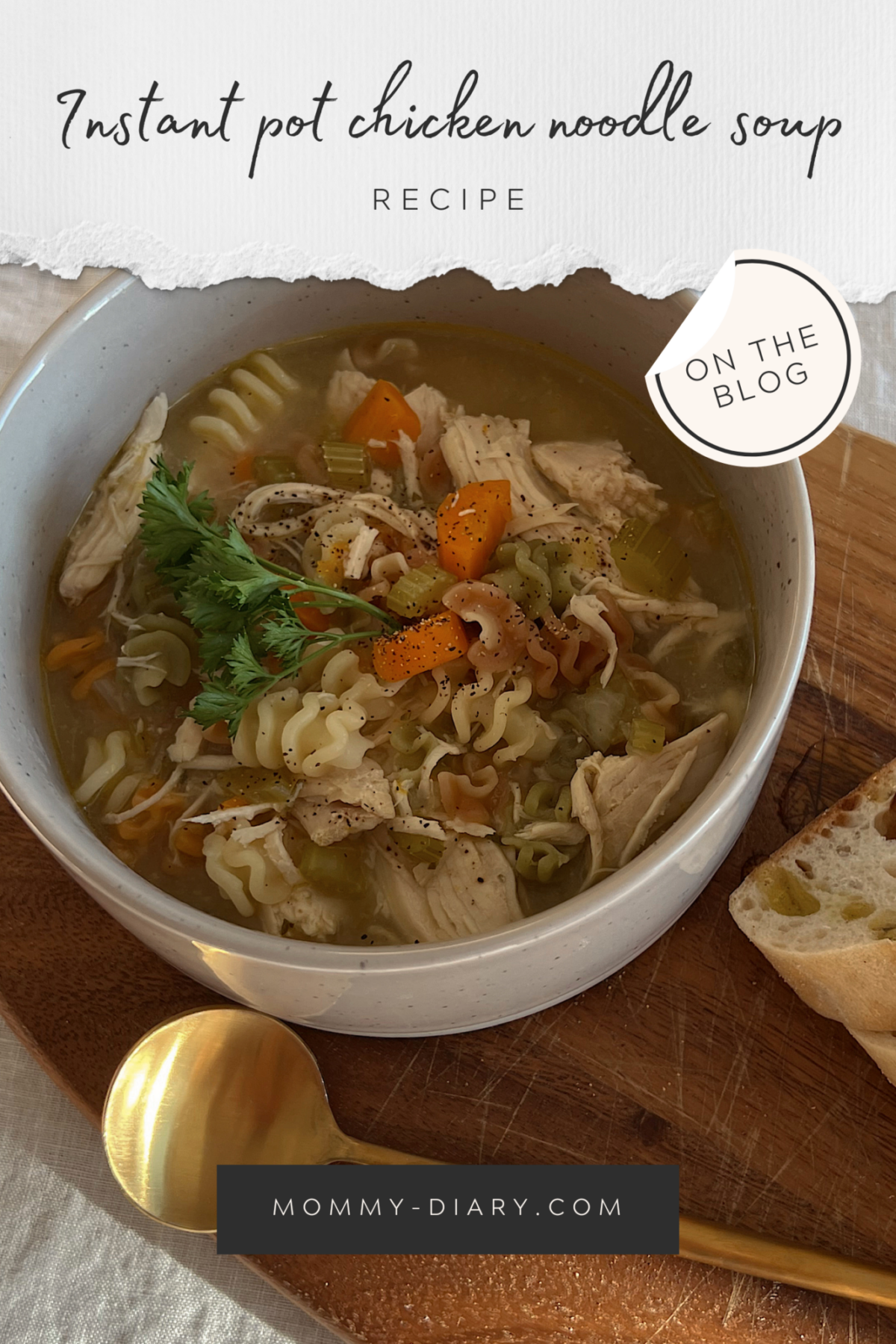 For more easy to make Instant Pot recipes, check out my Instant Pot Chili Recipe.