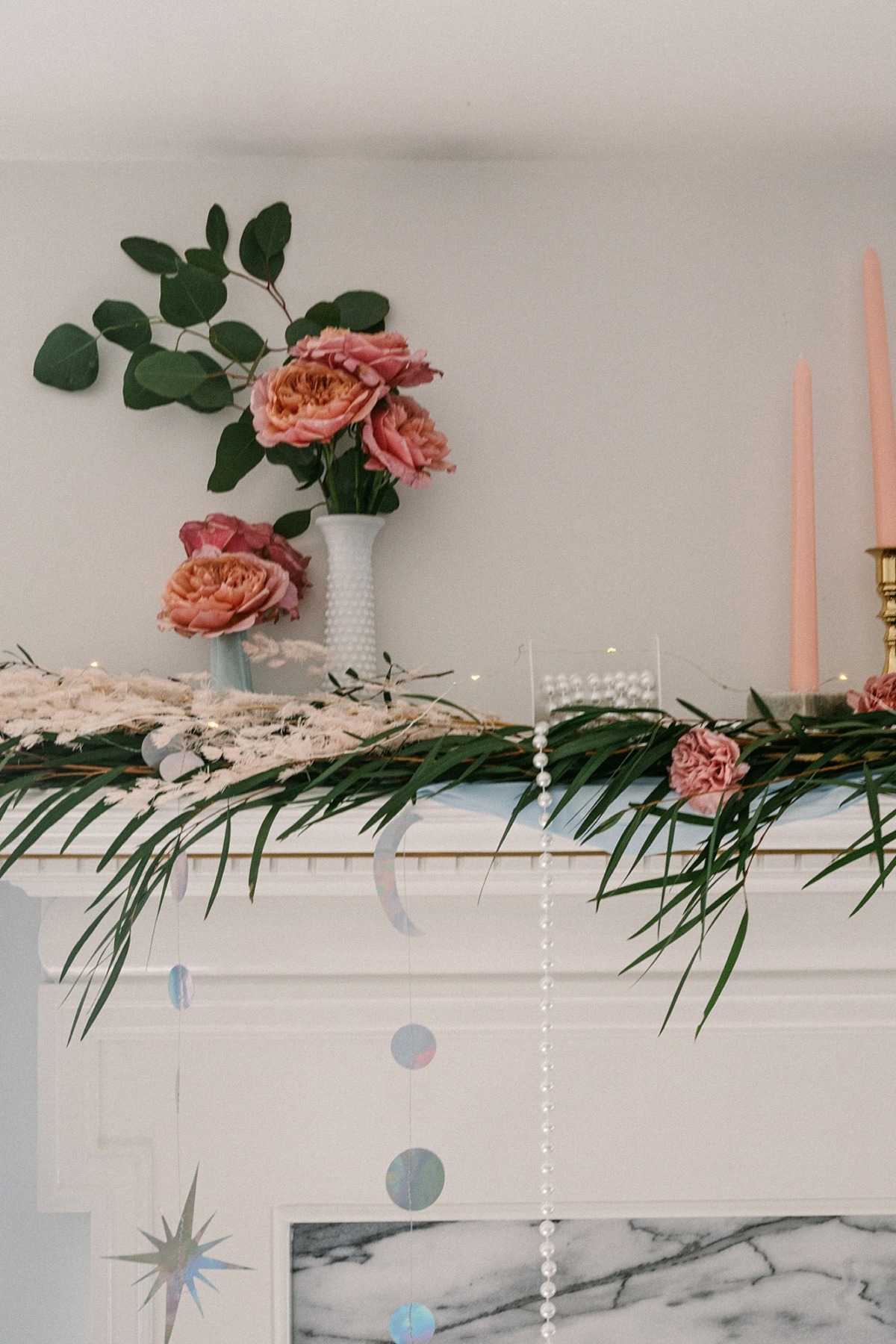 Fairytale Cinderella Halloween Party Decor
Cinderella has always been my favorite princess so this year we're doing a Cinderella-themed Halloween. It's an idea I had since I found out my 4th baby was going to be a girl and I'm excited to finally see it come to life!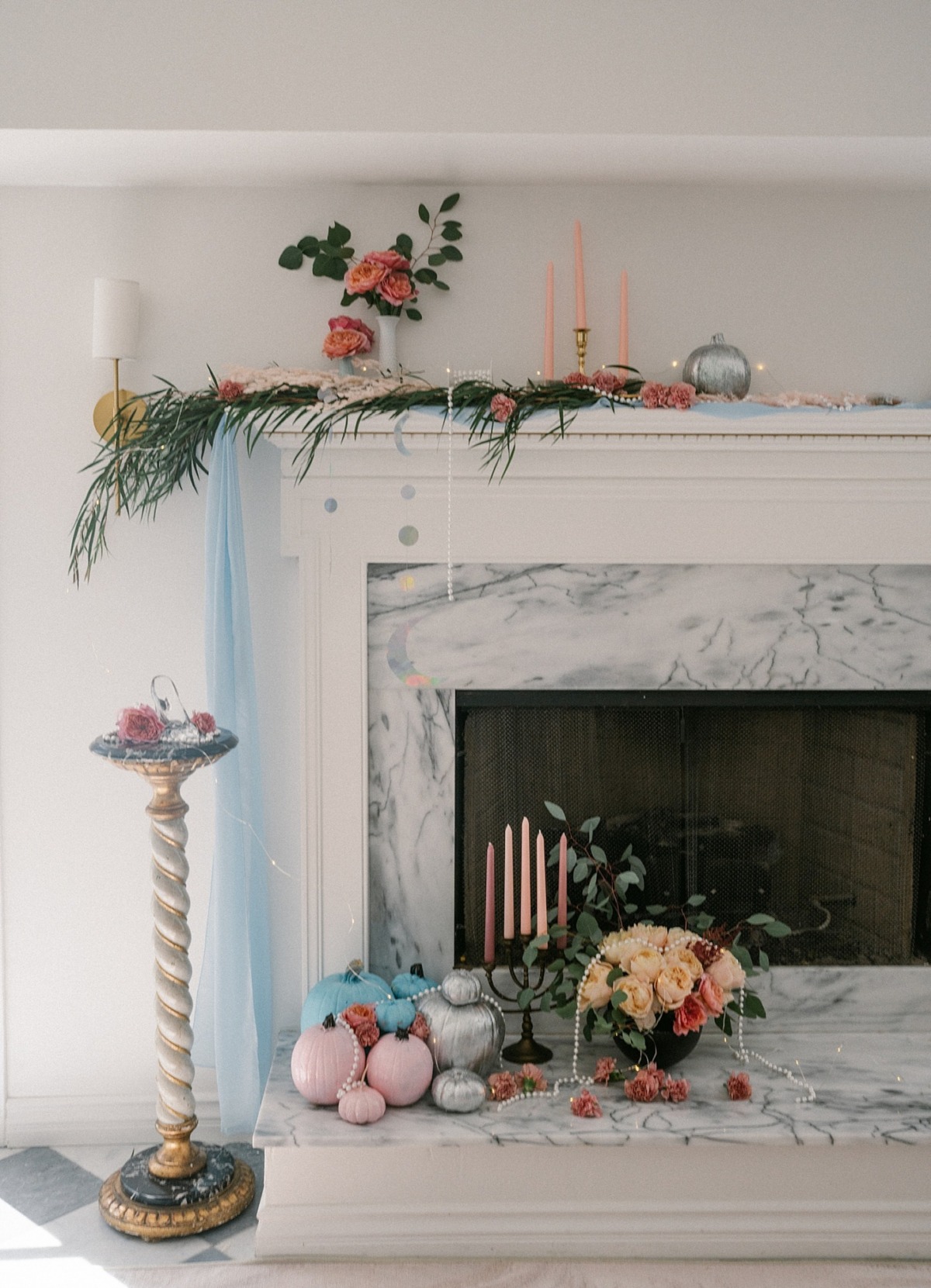 To go with the theme, I created a fairytale-inspired Halloween decor for our mantle. This is the perfect design for anyone looking for a non-spooky, family friendly Halloween idea.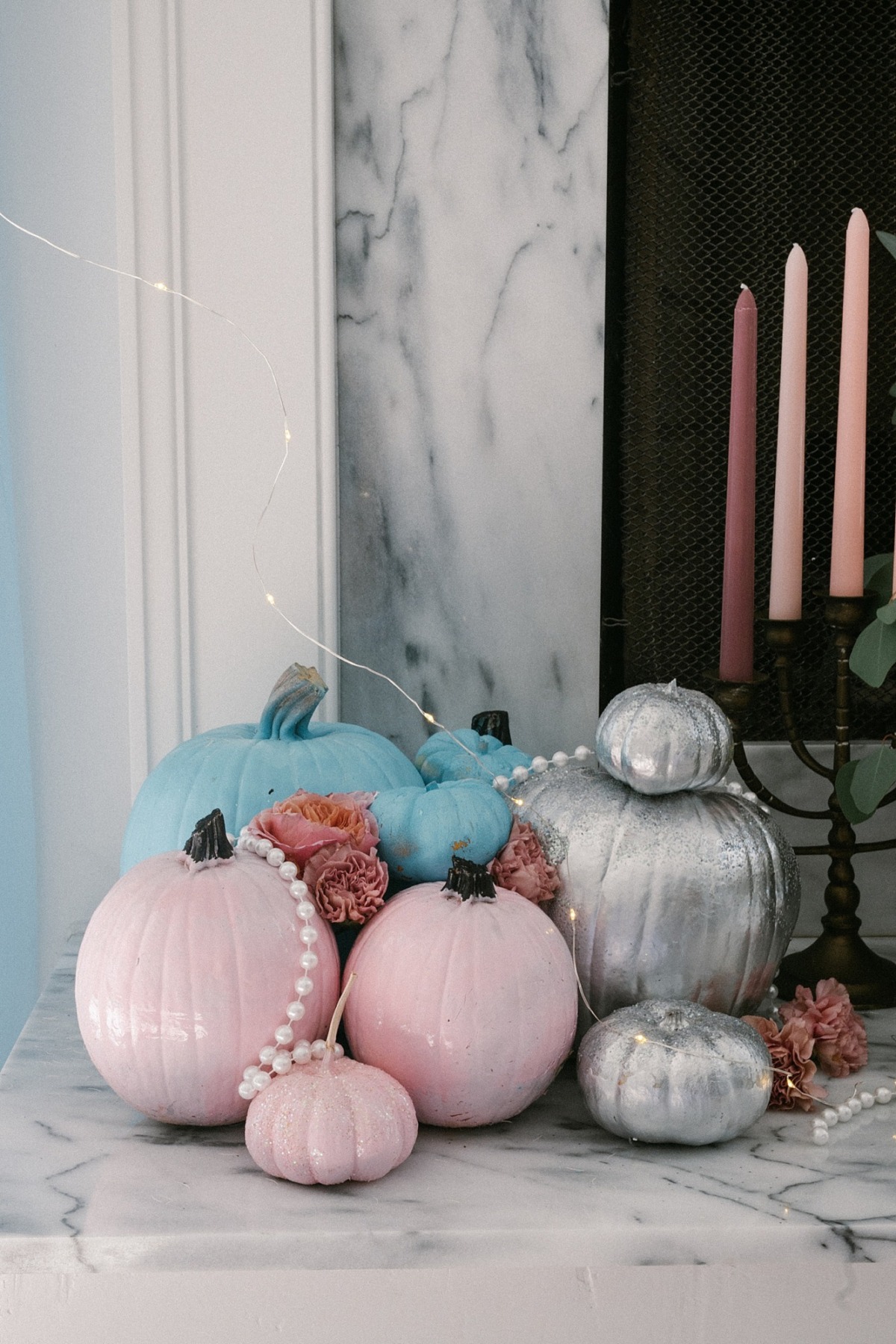 DIY Fairytale Cinderella Pumpkins
To go with the Cinderella theme, I spray painted the pumpkins pastel pink, blue and silver with glitter. It was a very inexpensive and easy DIY idea for a fairytale Halloween.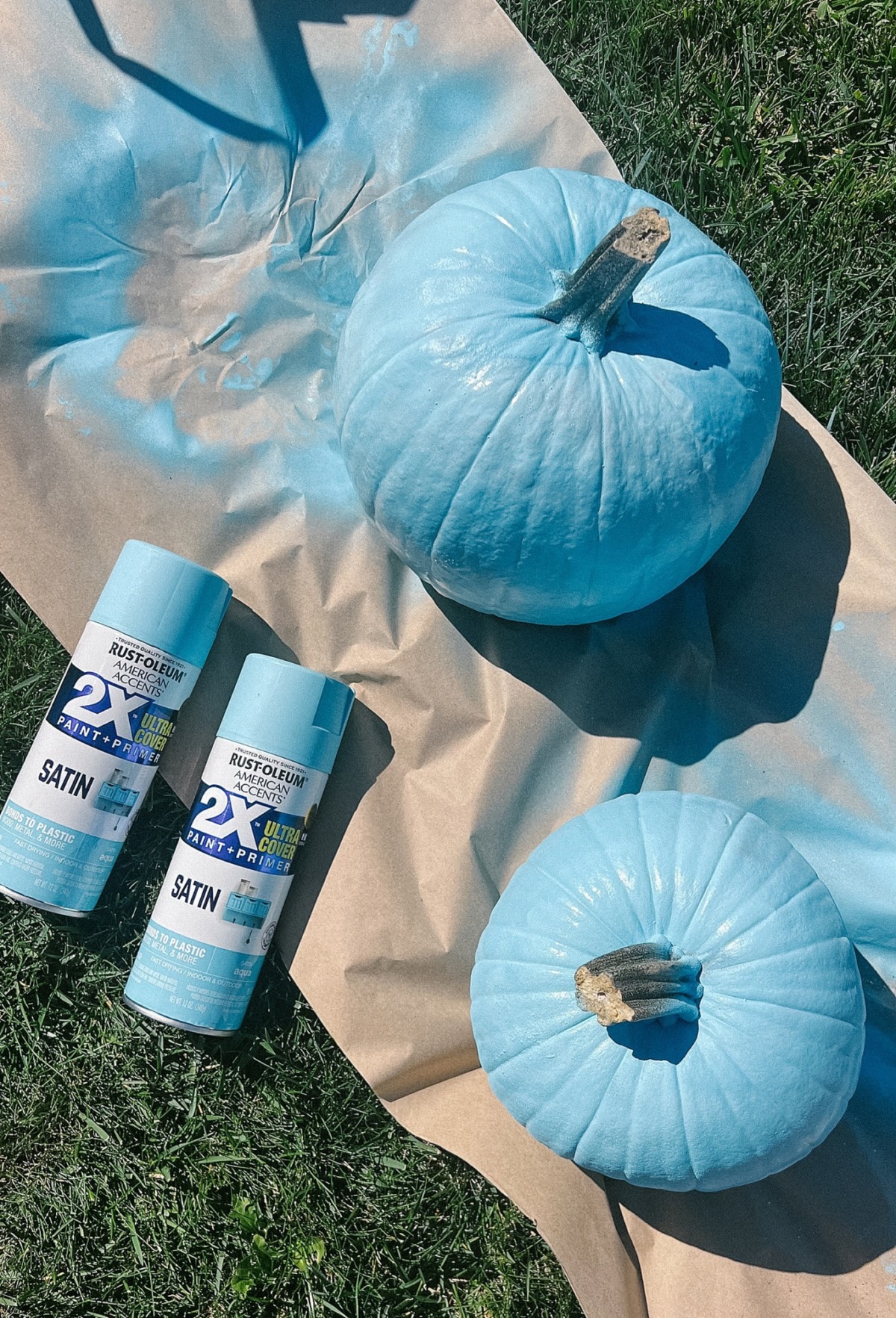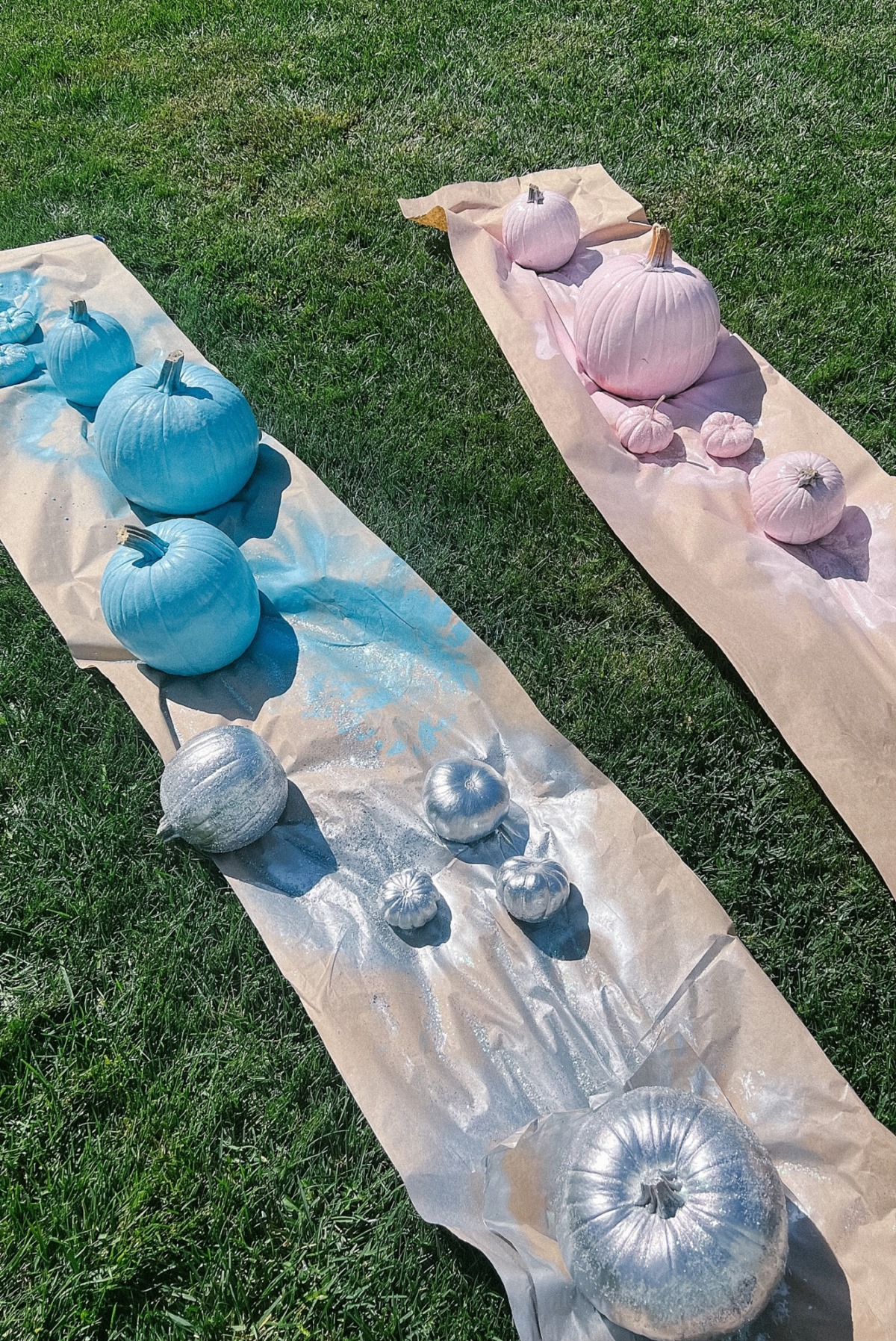 Cinderella-inspired Halloween mantle party decoration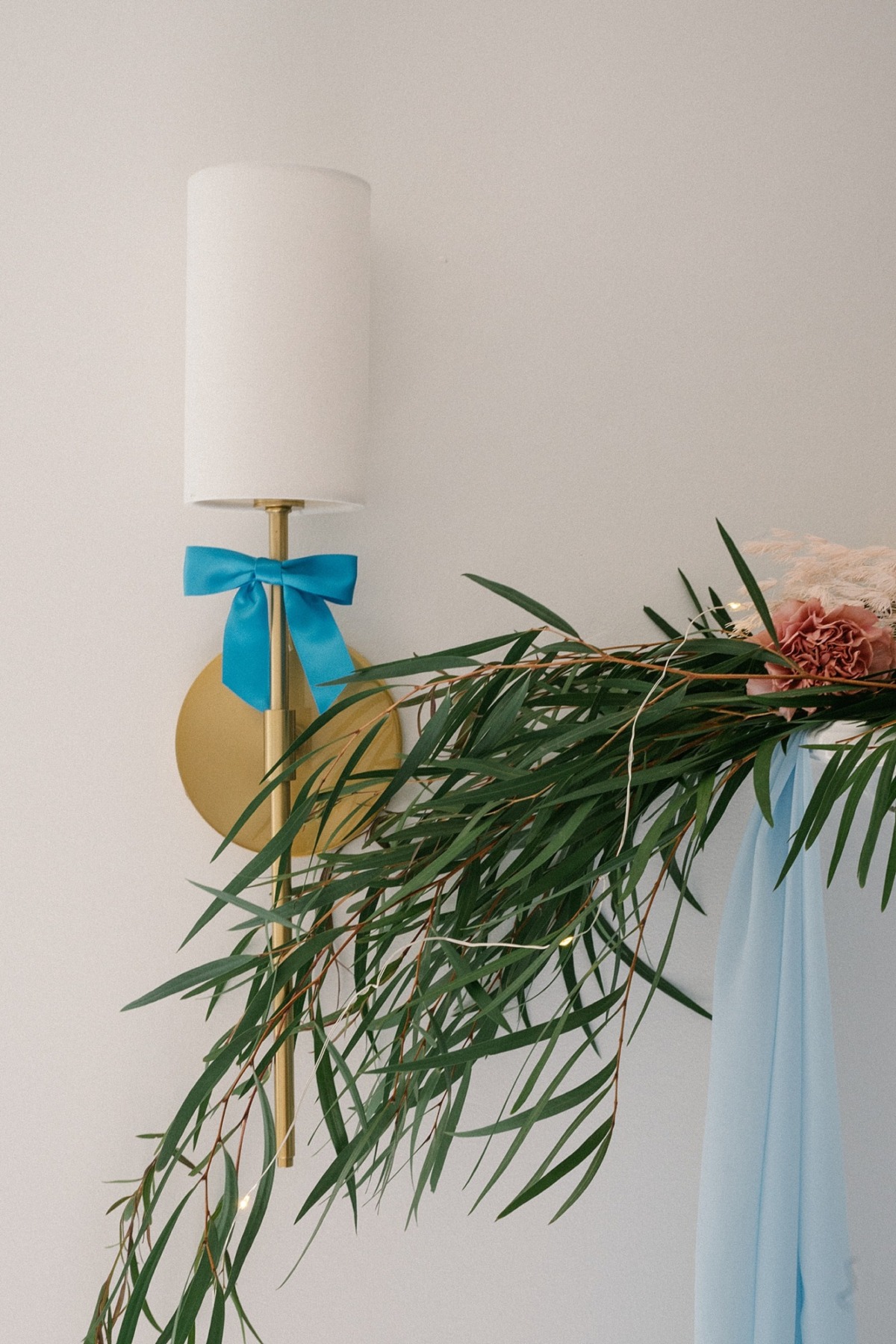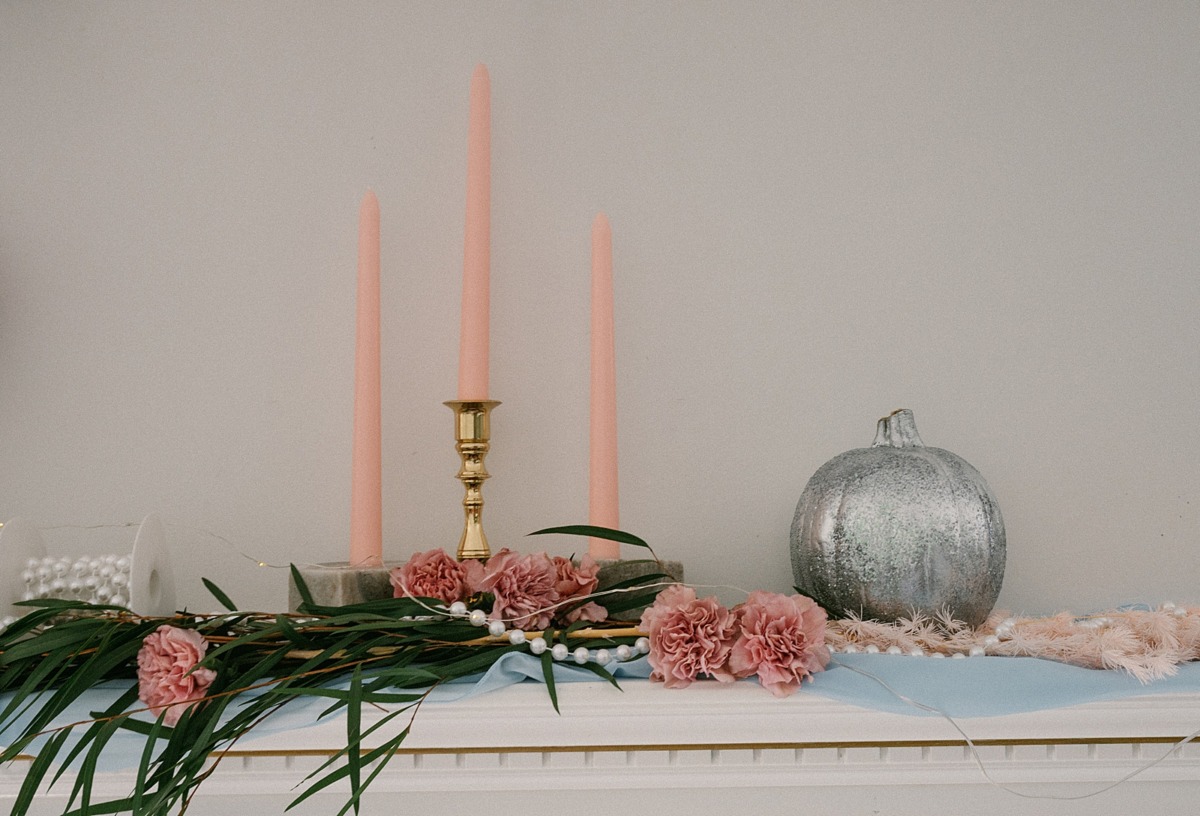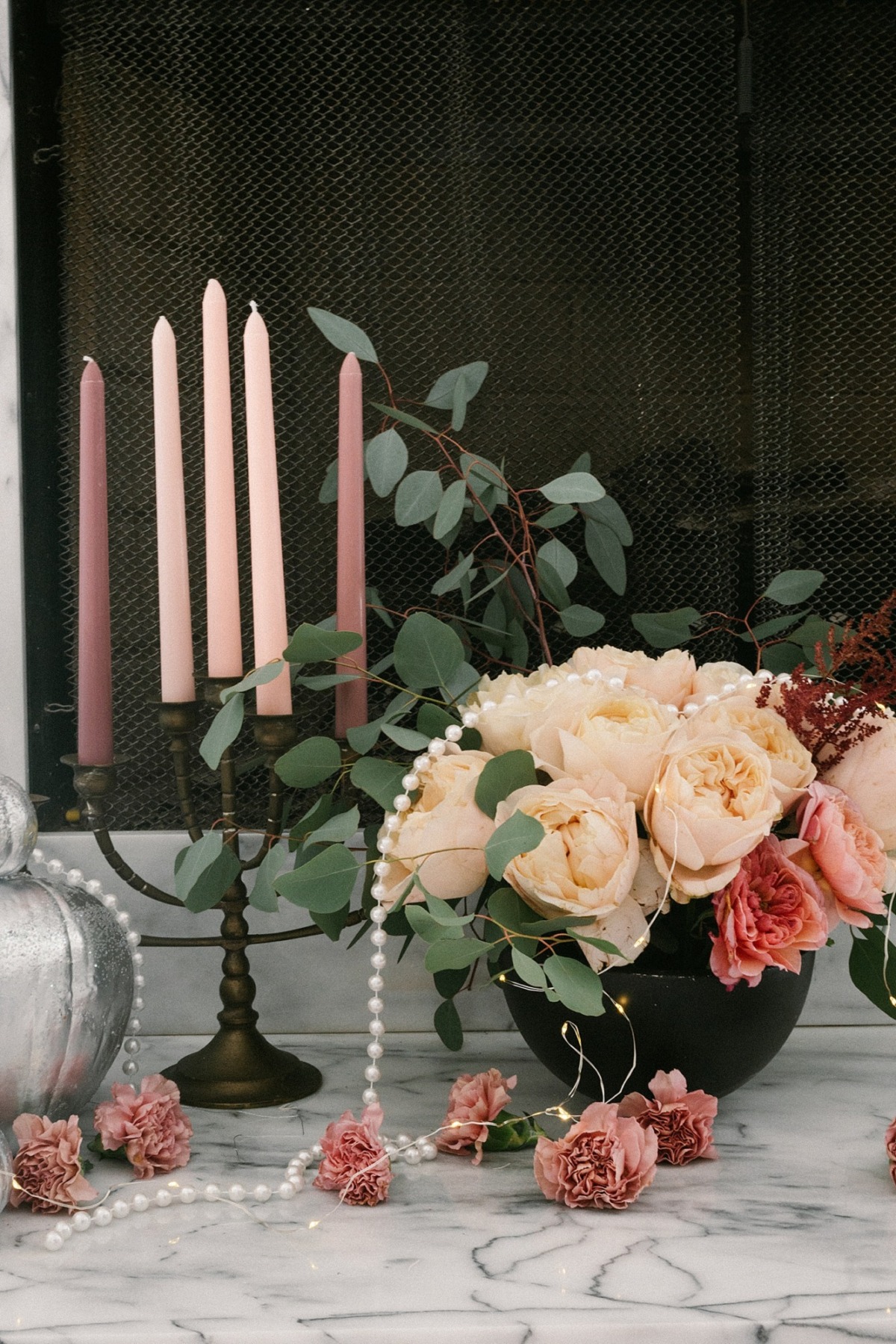 I added a Cinderella blue runner, some pink flowers, pearls and fairy lights to dress up the mantle. I also added pink candles to vintage candle holders I already had.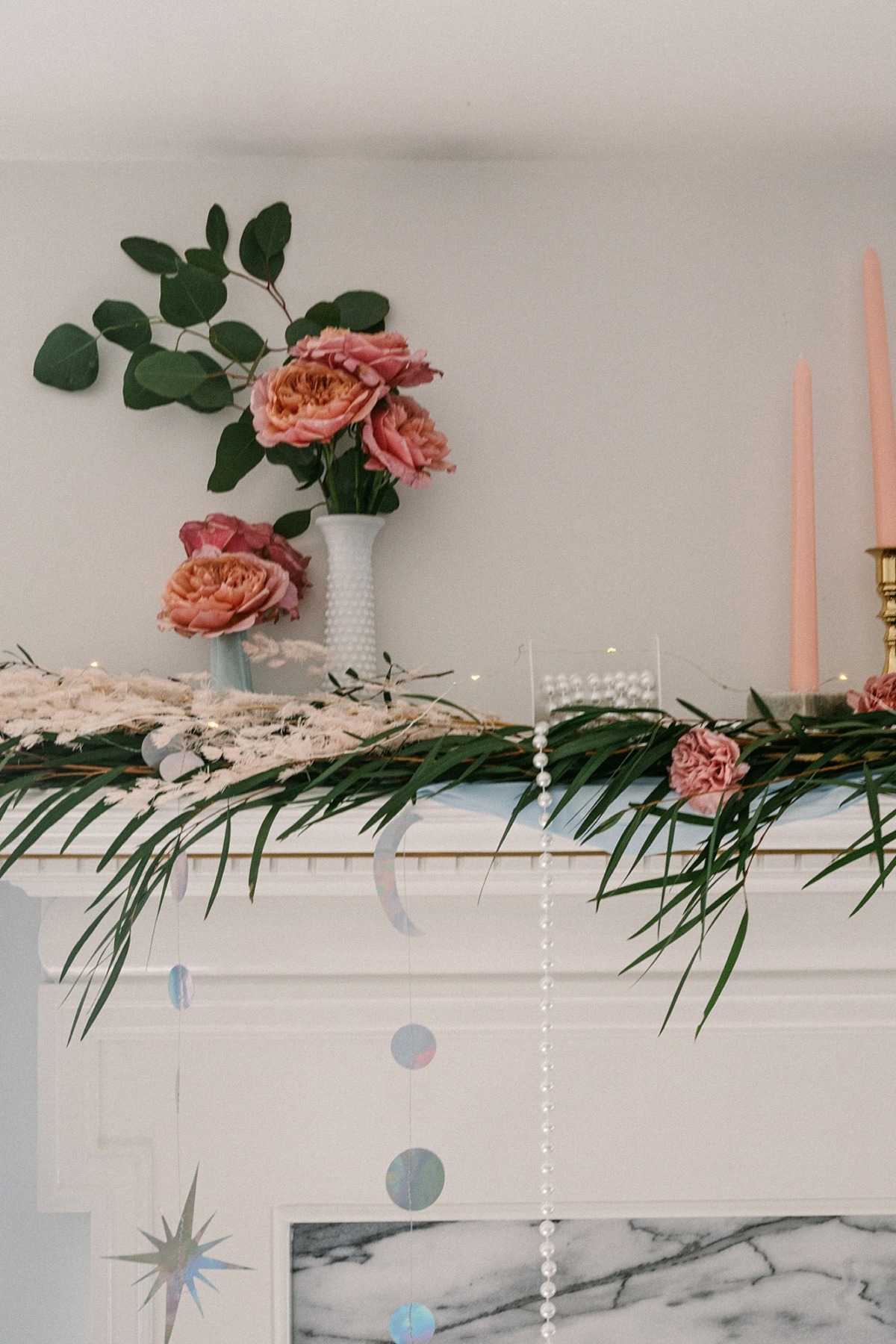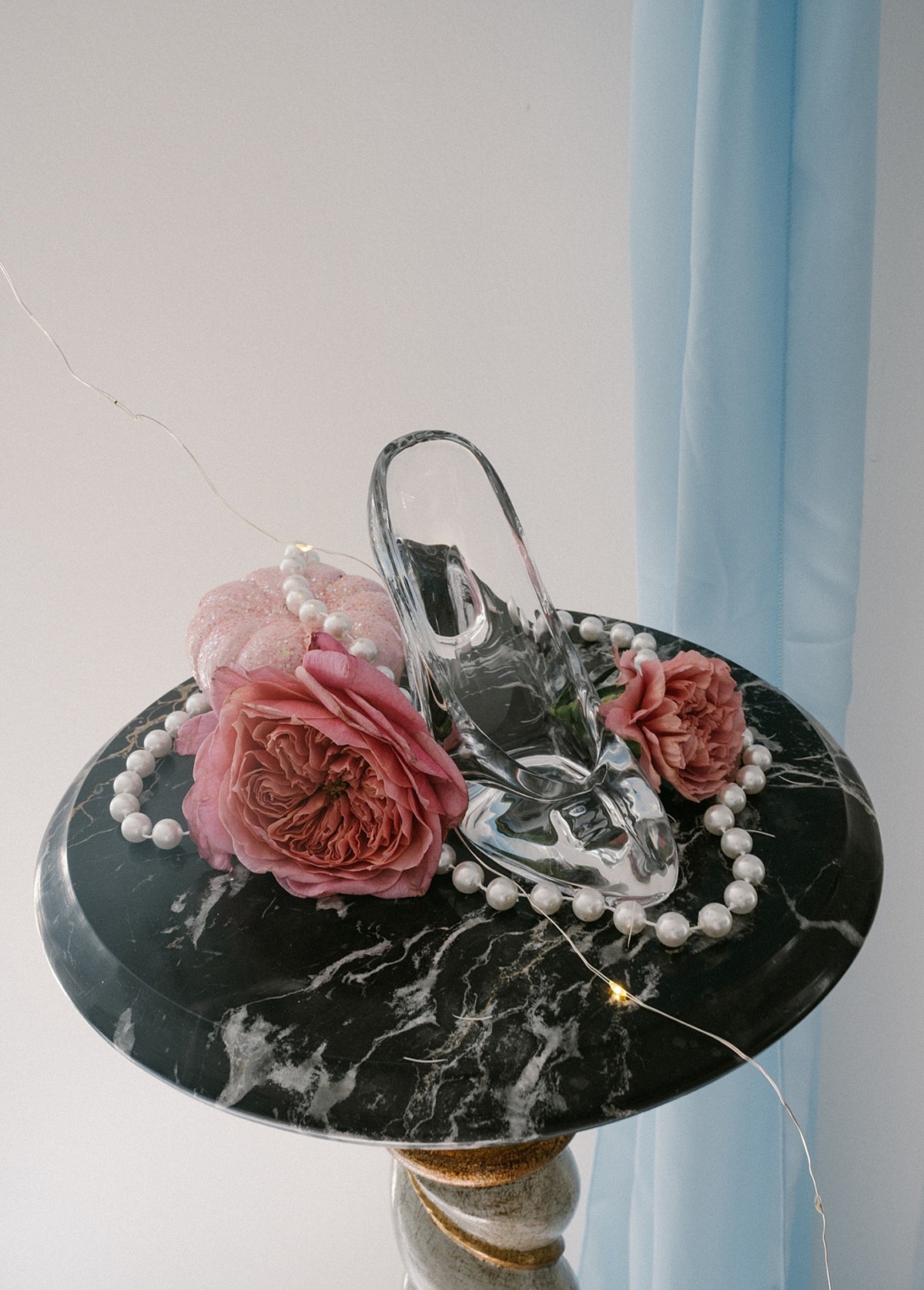 What do you think about the Cinderella themed fairytale Halloween? You can find all the products I used below.
Cinderella fairytale Halloween party decorations