Reading is one of the greatest gifts we can give our children. Starting at infancy, reading is encouraged to promote bonding and a life-long love of reading, verbal skills, and questioning. Even when a child is too young to read the words, they can tell the story through pictures, which activates their imagination and curiosity in so many ways. One of my most favorite parts of the day with my toddler son is right before bed because that's our opportunity to snuggle in bed and read a book together. New children's books are popping up every day, so here are 10 of my favorite children's books for toddlers.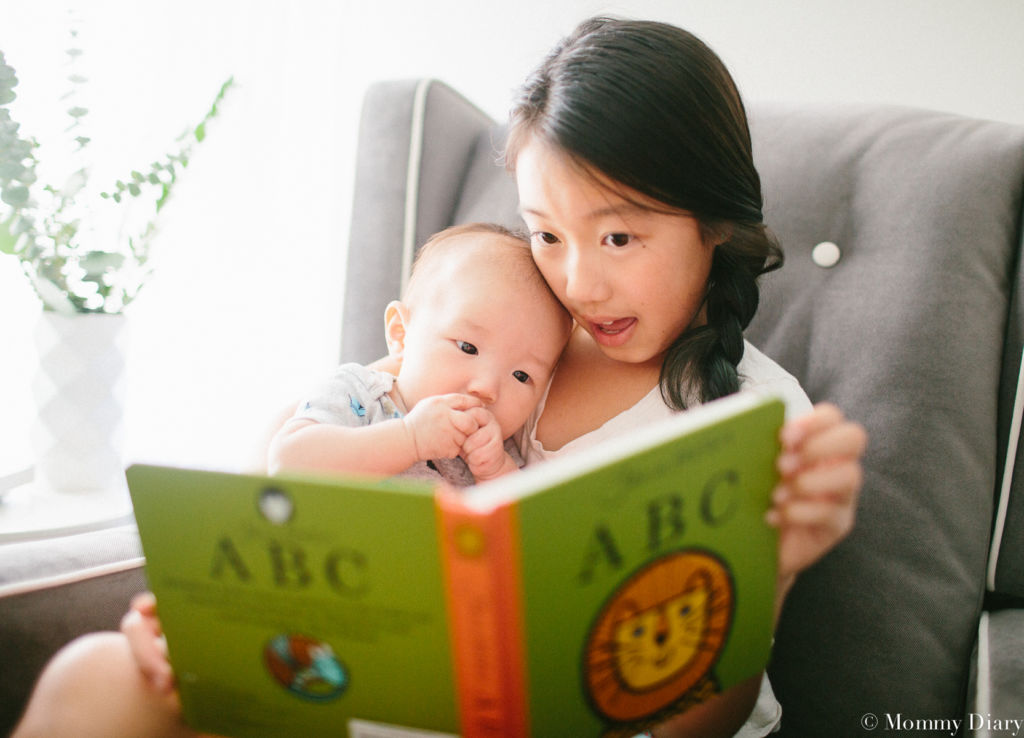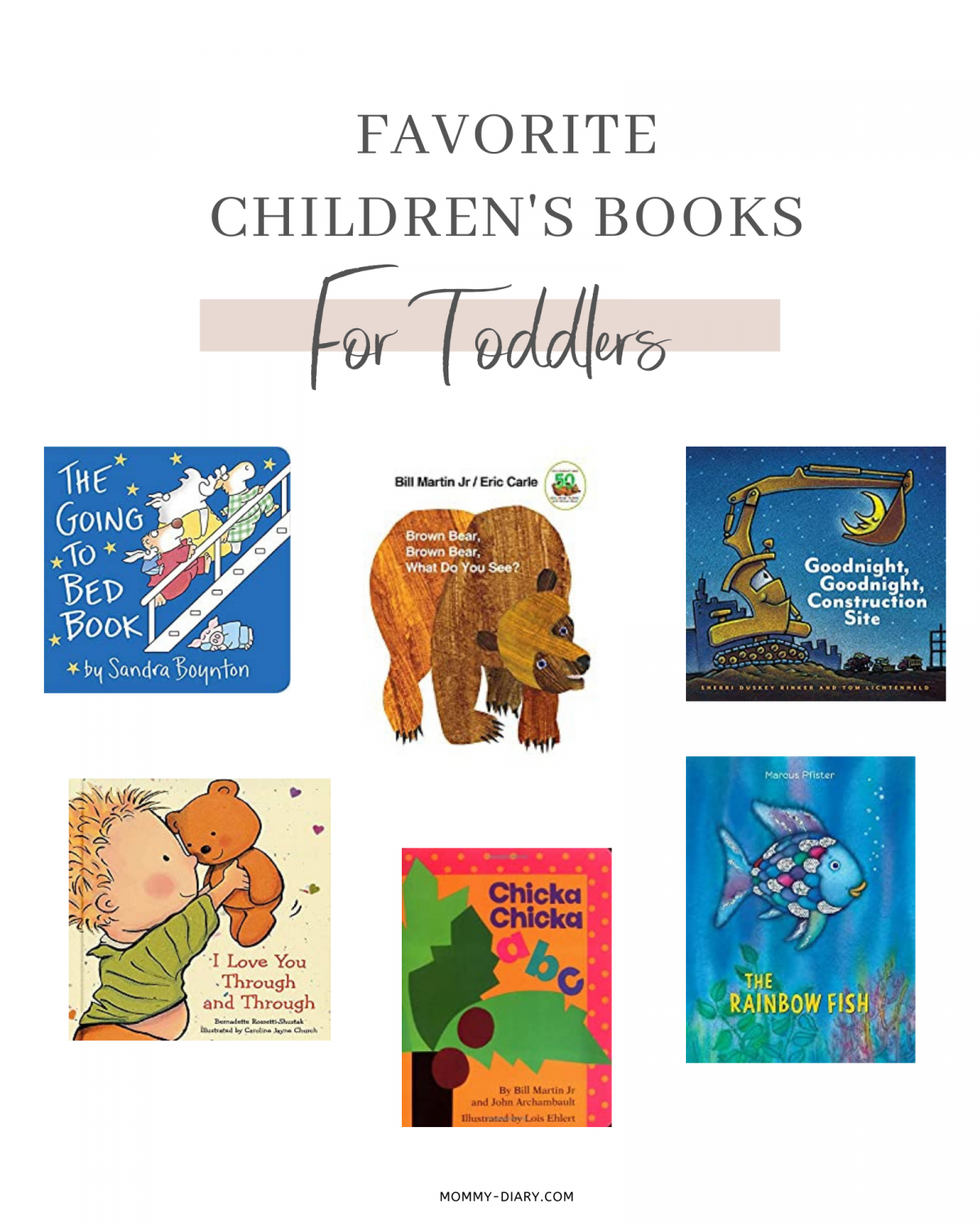 10 Favorite Children's Books For Toddlers
While many children's books for toddlers seem silly or lack content, they all serve a purpose. Some focus on rhyming words, others on repetitive phrases, or sequencing. Regardless of the style of the book, each one is entertaining in it's own way and supports your toddler's developmental skills and vocabulary.
This is a classic toddler book by Eric Carle. It follows a repetitive pattern, which may get old and boring to us, but to our toddler it's perfect. Children at the toddler age love repetition and feel successful when they are able to predict or remember what comes next in the story. Once you reach the end of the book, it's super fun to see if you can recall all the characters mentioned in the story!
The Napping House, by Audrey Wood, is another repetitive book, but one that adds a character on each page. The characters pile on top of each other asleep, until one wakes the other, and they go flying off the bed. Toddlers find this hysterical, which makes it a perfect nap or bedtime story. The hardback version comes with a CD that will tell the story on audio.
This classic story by Marcus Pfister is perfect for introducing lessons about the importance of kindness and sharing. It has more text than others on this list, but with a little explaining, the story line is easy for toddlers to understand. The illustrations are colorful and engaging, especially the glittery scales on the rainbow fish! Head to Pinterest for some easy at-home crafts to accompany this story.
This is a toddler-friendly board book version of Chicka Chicka Boom Boom. Written by Bill Martin, Jr., Chicka Chicka ABC is basically the same story, but shorter. With its memorable rhyme and colorful illustrations, it's a fun way to get your toddler familiar with their alphabet!
This is one of the most fun books for toddlers because it lends itself to imagining that you're going on an adventure. Like many toddler favorites, this story written by Helen Oxenbury and Michael Rosen, is full of repetition and an easy to follow story line. There are several animated song versions on YouTube to go along with this book. Putting movement to each part of the book to help with words like over, under, and through, is something that you'll find your toddler loves.
I would guess that Green Eggs and Ham is well-known by most of you reading this. Like other Dr. Seuss books, Green Eggs and Ham is filled with silly rhymes and characters. The impactful lesson behind it, of course, is to try new things. This can help ease fears about trying new foods, activities, etc.
There's just something about this book that warms my soul. It's a quick read, (which is a good thing for tired mommies) but so sweet. Written by Bernadette Rossetti, I Love You Through and Through shows a toddler and his teddy bear illustrating all the beautiful parts of us, inside and out.
The well-known Spot the dog series is written by Eric Hill. Like many of the Spot books, Where's Spot? includes fun flaps which your toddler can open to look for Spot throughout the story. This particular Spot book focuses on spacial concepts and prepositions such as behind, under, and inside. These words can be difficult for toddler-age children, and this book presents it in a way that is fun and simple. The Spot series has seasonal and holiday themed books as well (the Easter one is our favorite!).
A list of favorite children's books for toddlers wouldn't be complete without a couple books centered around bedtime. The ritual of reading a book before bed sets the tone for a calming bedtime routine. Good Night, Good Night, Construction Site by Sherri Duskey Rinker proves to be a boy and girl favorite. This picture book somehow makes construction vehicles look adorable, and spreads the message that the vehicles need to go to bed in order to have energy for the next day…much like toddlers!
The second bedtime book on our list is The Going To Bed Book, written by Sandra Boynton. It's a short and sweet story of animals doing the same tasks that our toddlers do before bedtime – taking a bath, brushing their teeth, and putting on pajamas. The pages have the perfect amount of silly illustrations, while showing activities that our kids can relate to.
I can still remember my favorite books from childhood, can you? Whichever book you choose to read with your toddler, the important thing is that you're reading! By reading aloud even a few minutes each day, you are instilling a love of books in your young reader that will be long-lasting and absolutely priceless.
Some other well-loved children's book authors are Mo Willems, Leslie Patricelli, Byron Barton, and Karen Beaumont. What's your favorite children's book for toddlers? Let us know in the comments!
Choosing engaging books and toys for your toddler is important. For more inspiration, head to my post on Best Montessori Toys for Babies, Toddlers, and Preschoolers.
This post contains affiliate links that help to support the blog at no additional cost to you. Thank you for your support that allows me to continue to create valuable content for families all around the world.