Today I want to share with you the classiest and prettiest babyshower for a little boy named Isaac. This baby shower was curated by talented friends of my bestie who now lives in San Francisco since marriage. My friend Jin and I met in high school and have been good friends since college through all the ups and downs of relationships, marriage, family and career. Despite us being at different places of our lives- her working on her career and me working on my marriage- we managed to maintain our close friendship over the years.
I'm so excited for her pregnancy and that she's having a little boy. I have no doubt Baby Issac and Baby D will be great friends in the future! I was fortunate enough to leave on a little girl's getaway to San Francisco to attend this baby shower.
This might be the prettiest baby shower I've ever been to, you will soon see!
All White Gender Neutral Baby Shower
What are baby showers for?
Before we dive in, I wanted to share my thoughts on what baby showers are really for. Whether you're throwing a boho baby shower, a moon and stars baby shower, a woodland baby shower, or a neutral baby shower theme, it's important to remember the why.
In their simplest form, a baby shower is held to celebrate the impending birth of a new child. But even more, a baby shower is meant to help new mothers and fathers prepare for the transition into parenthood. It's a time for family and friends to offer support and lift up the new parents-to-be. Along with the gift-giving that helps prepare new parents for those first few years, a baby shower is also a time of sharing advice, parenting tips, and love.
Baby Shower Program:
If you're looking to recreate some classic gender neutral baby shower ideas, below are some classy activities to include.
a charcuterie board + unlimited champagne or punch
sweets and treats
baby name matching
gift bingo
"Who knows Mommy Best?"
photo time capsule
Keep in mind that for an elegant occasion, you may want to skip some of the messy and/or active activities. For example, guessing melted candy bars in diapers or playing a relay game may tone down the classiness of the event.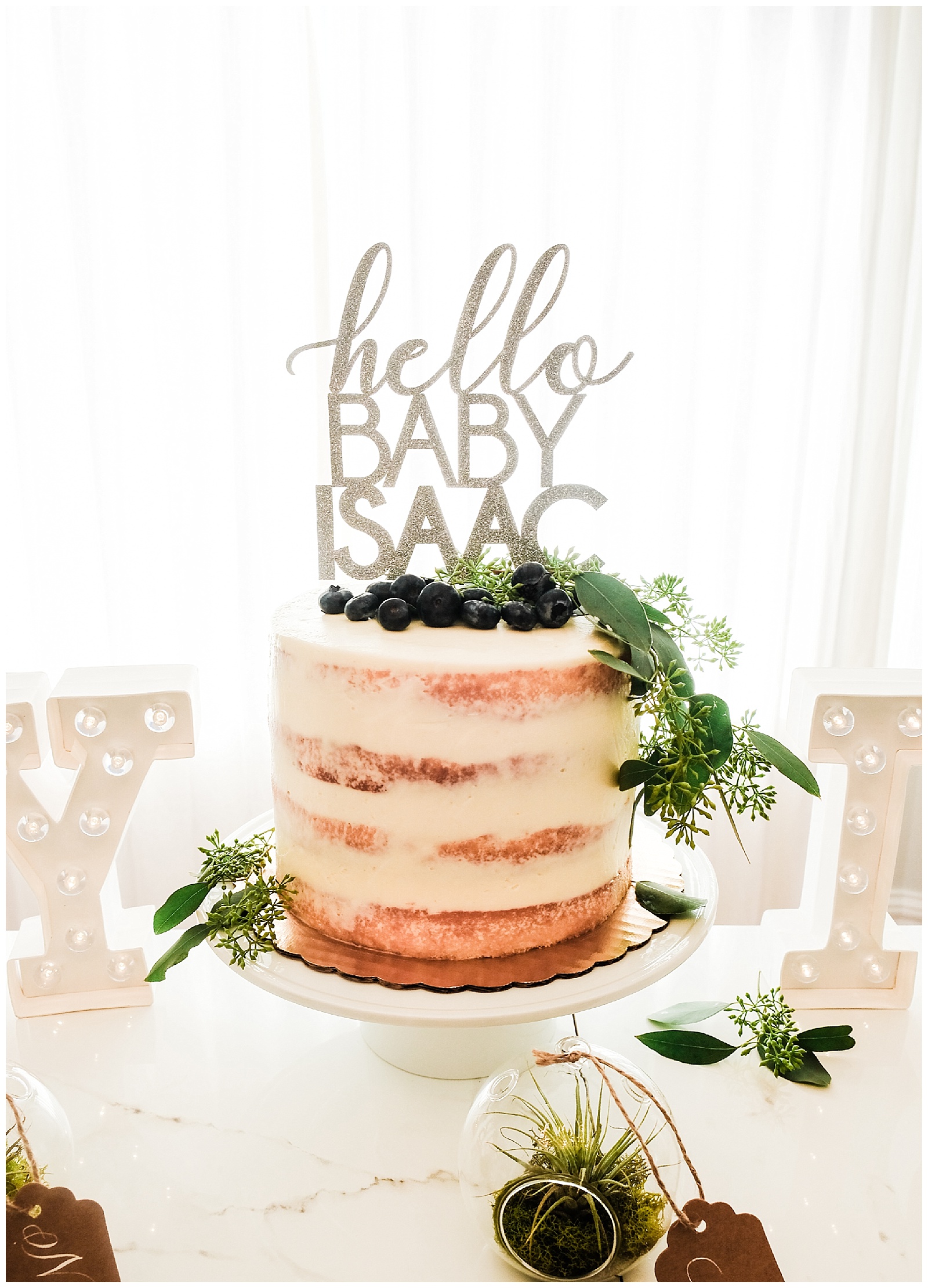 The prettiest and most perfect cake to match the neutral baby shower decorations. I absolutely loved all the greenery sprinkled throughout, a really classy and elegant touch.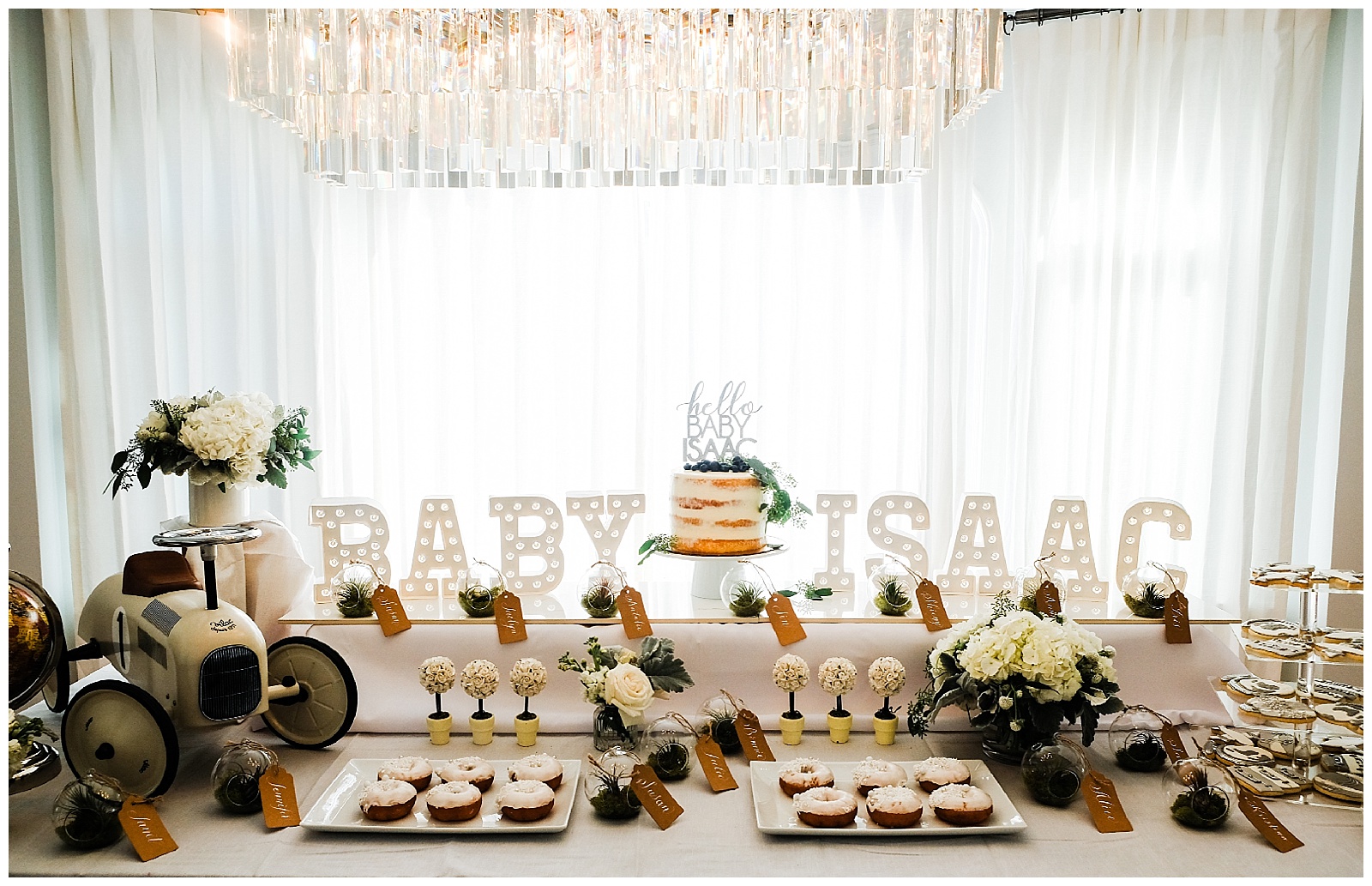 A beautiful array of classic gender neutral white decor. From the vintage tractor and globe to the bouquets, air plants, and lettering, this tablescape was nothing short of gorgeous.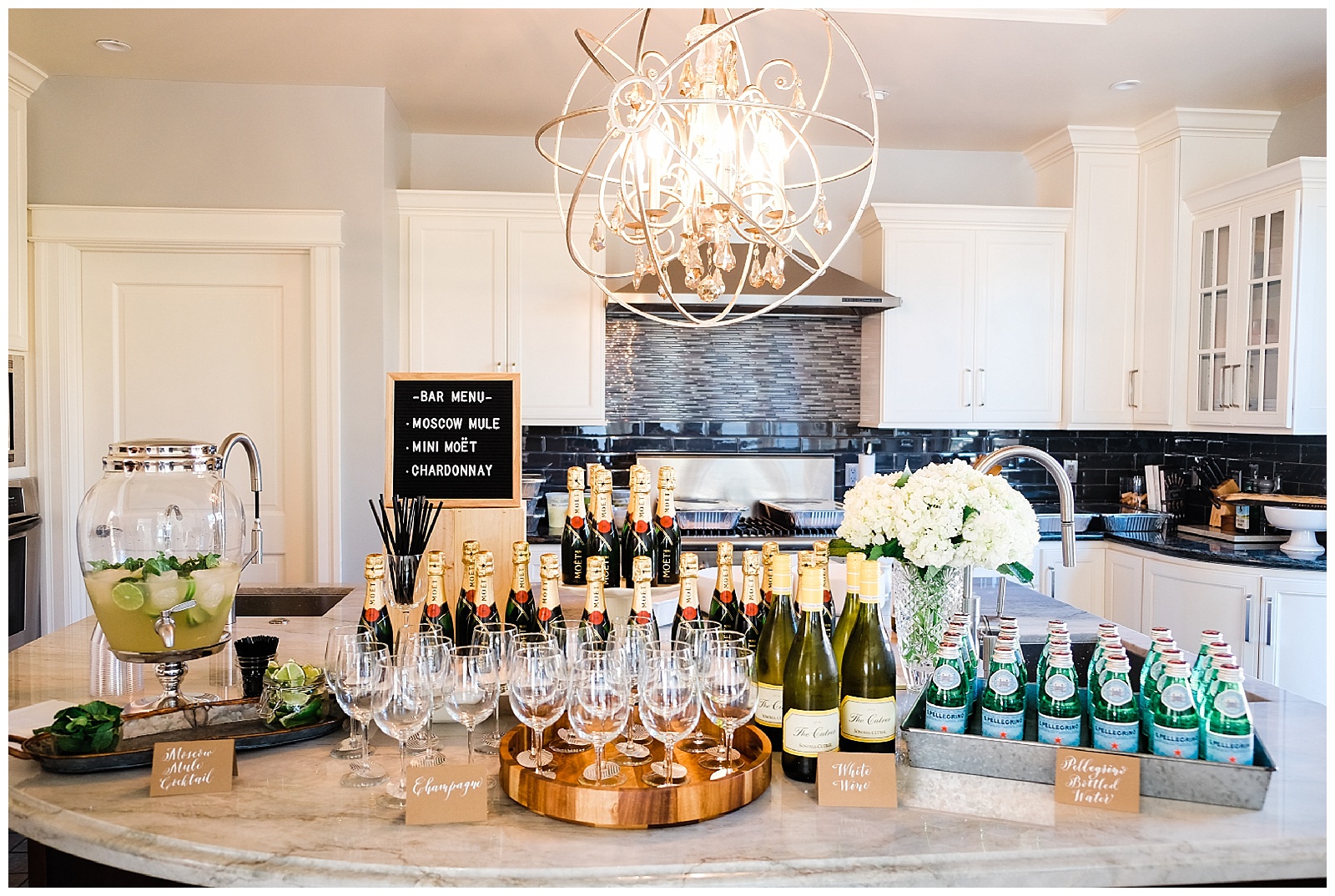 Who says a baby shower can't have unlimited supply of champagne, white wine and cocktails? These drink choices are perfect for an all-girls gathering, don't you think?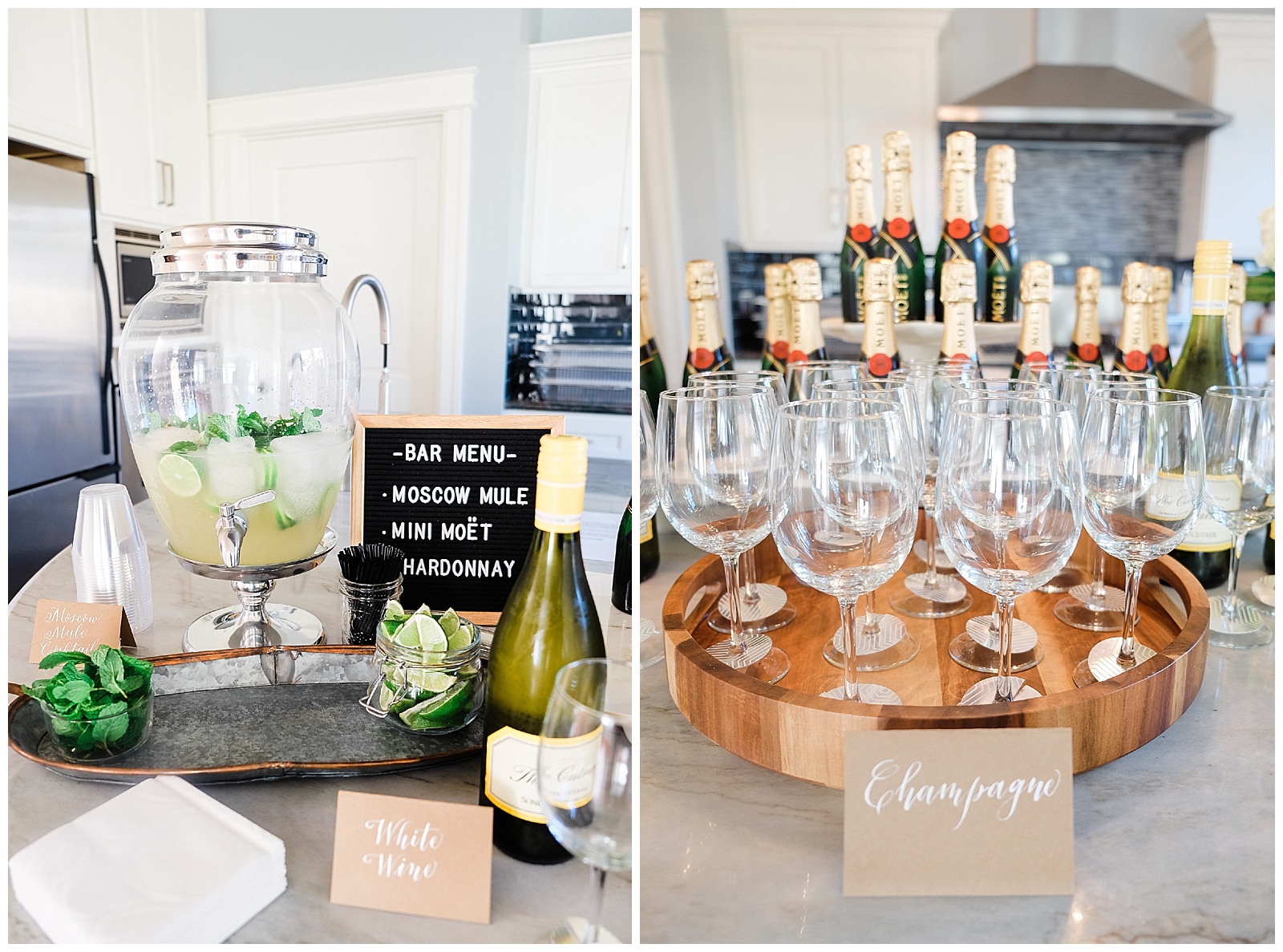 Loving the neutral color placards here, which perfectly blend the color schemes. And the fresh limes and basil? Swoon.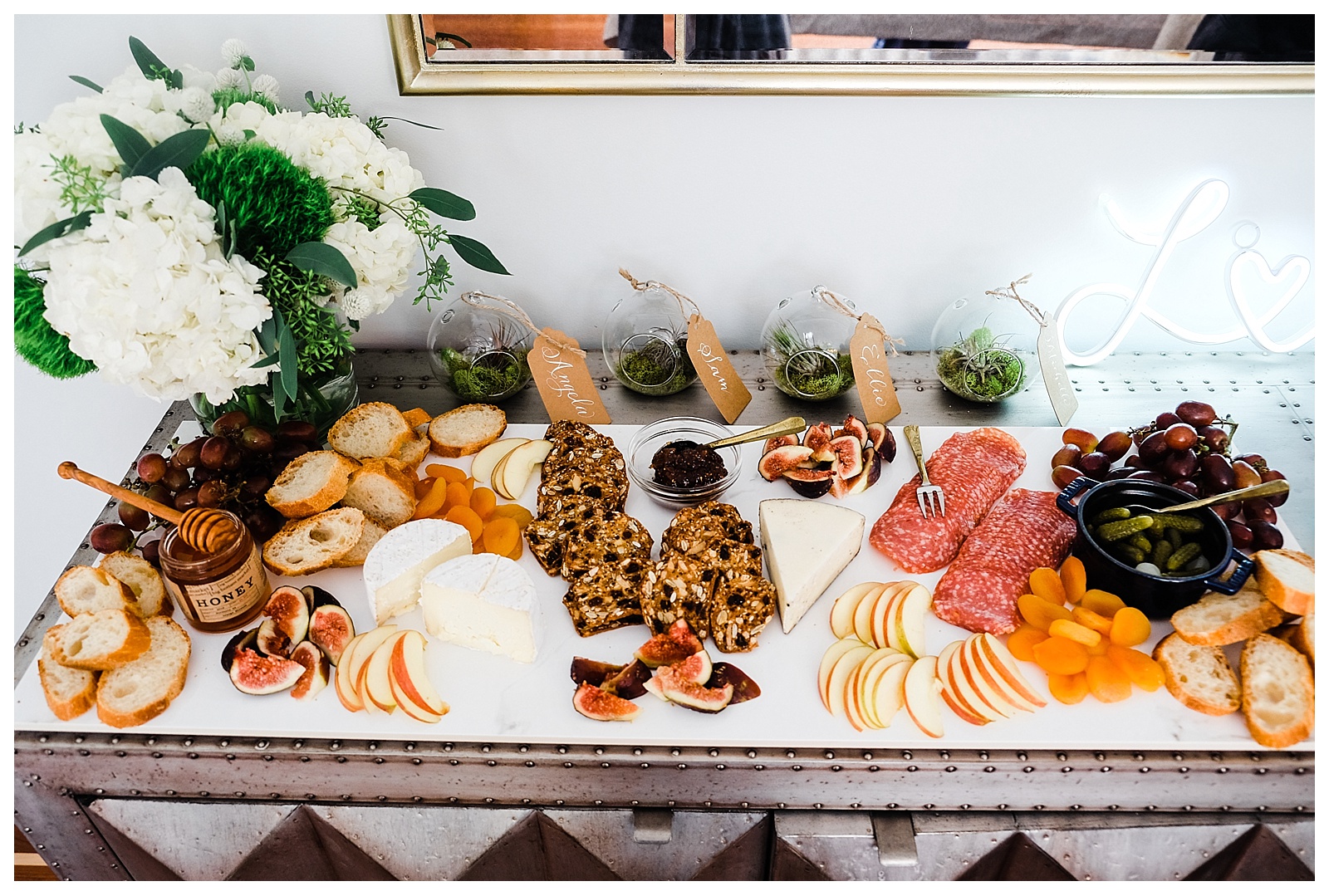 Look at this beautiful Charcuterie placed on white marble. It's stunning and delicious! Perfect for a variety of baby shower themes. Also note the adorable air plant favors personalized for each guest. It was the perfect party favor for an elegant party.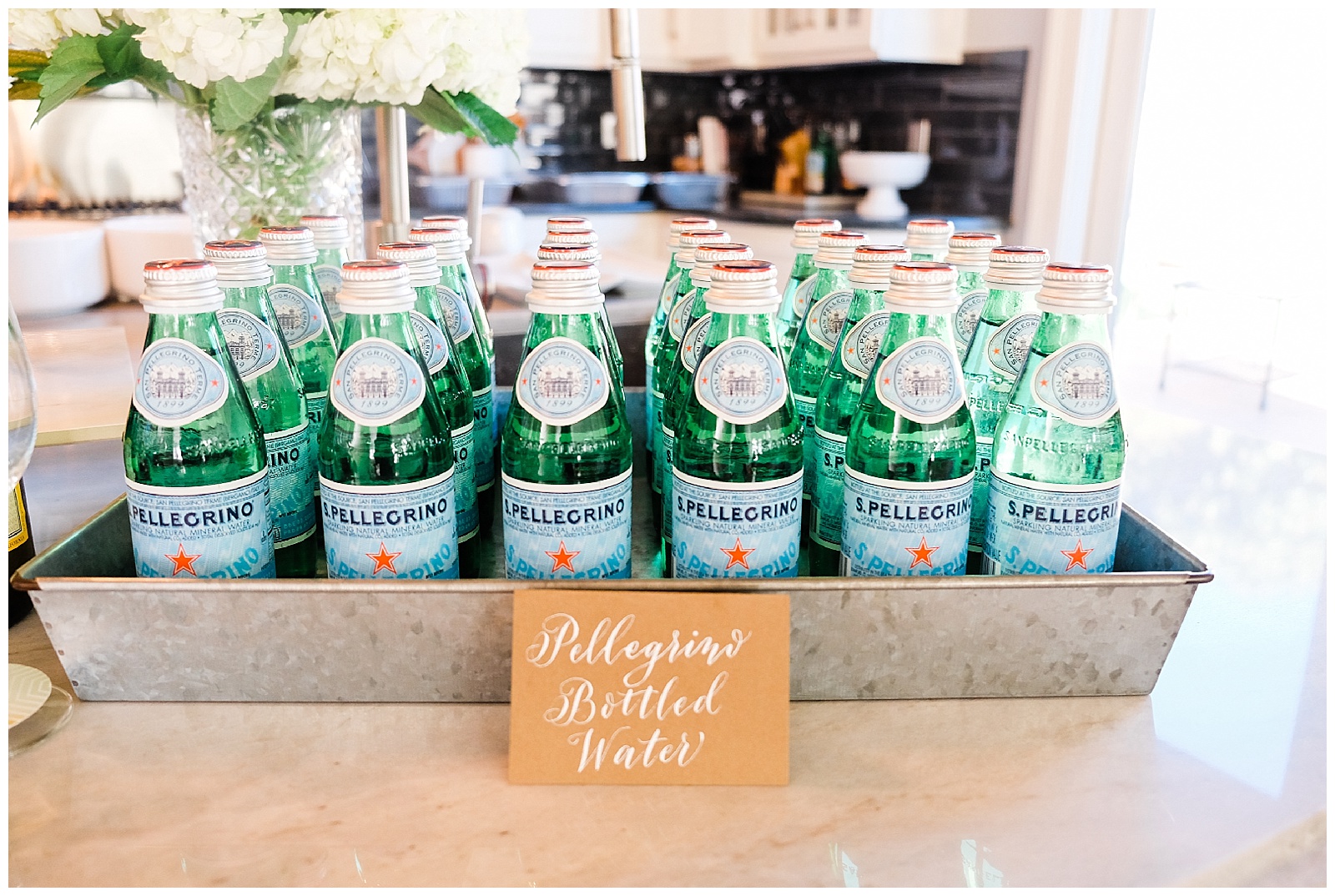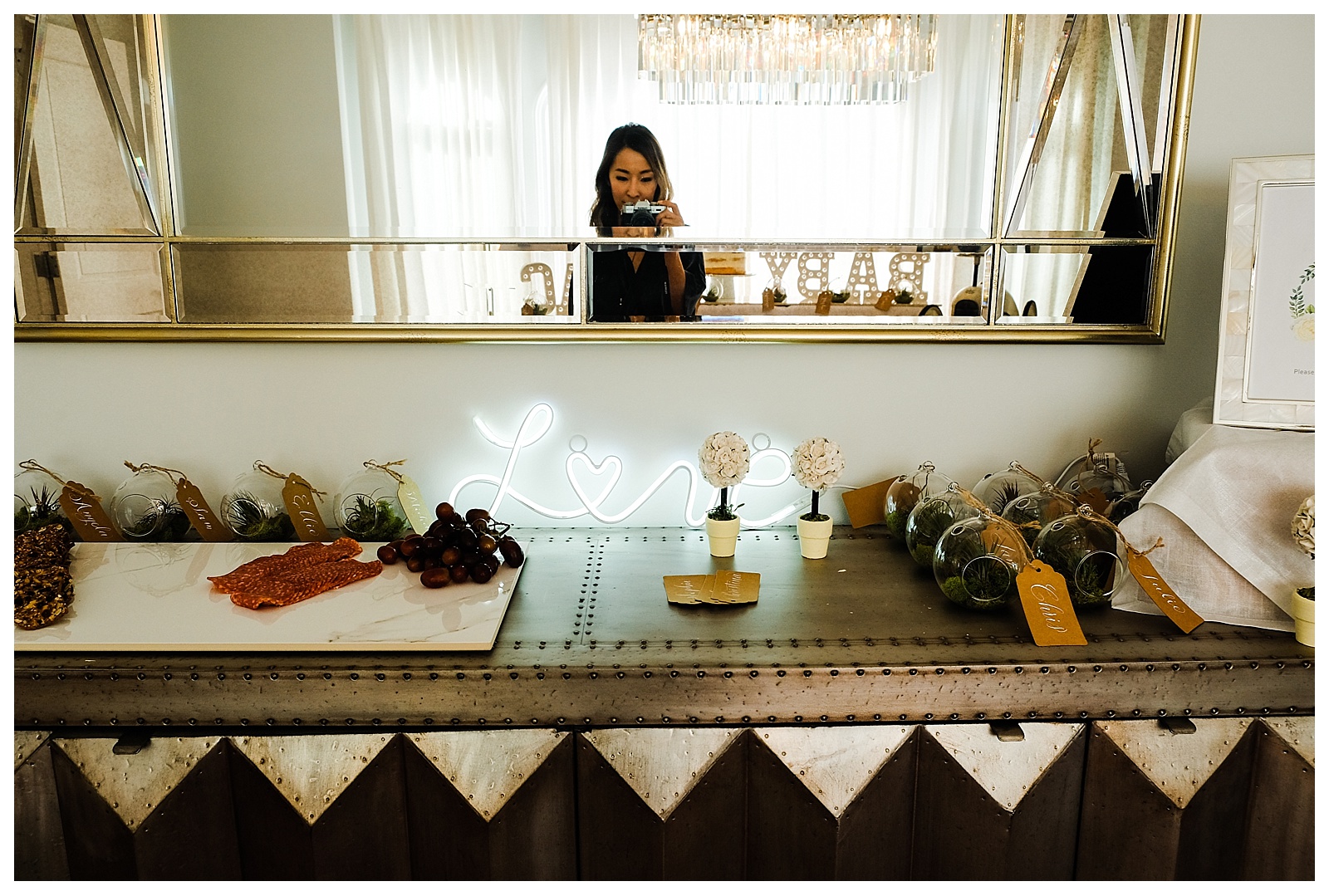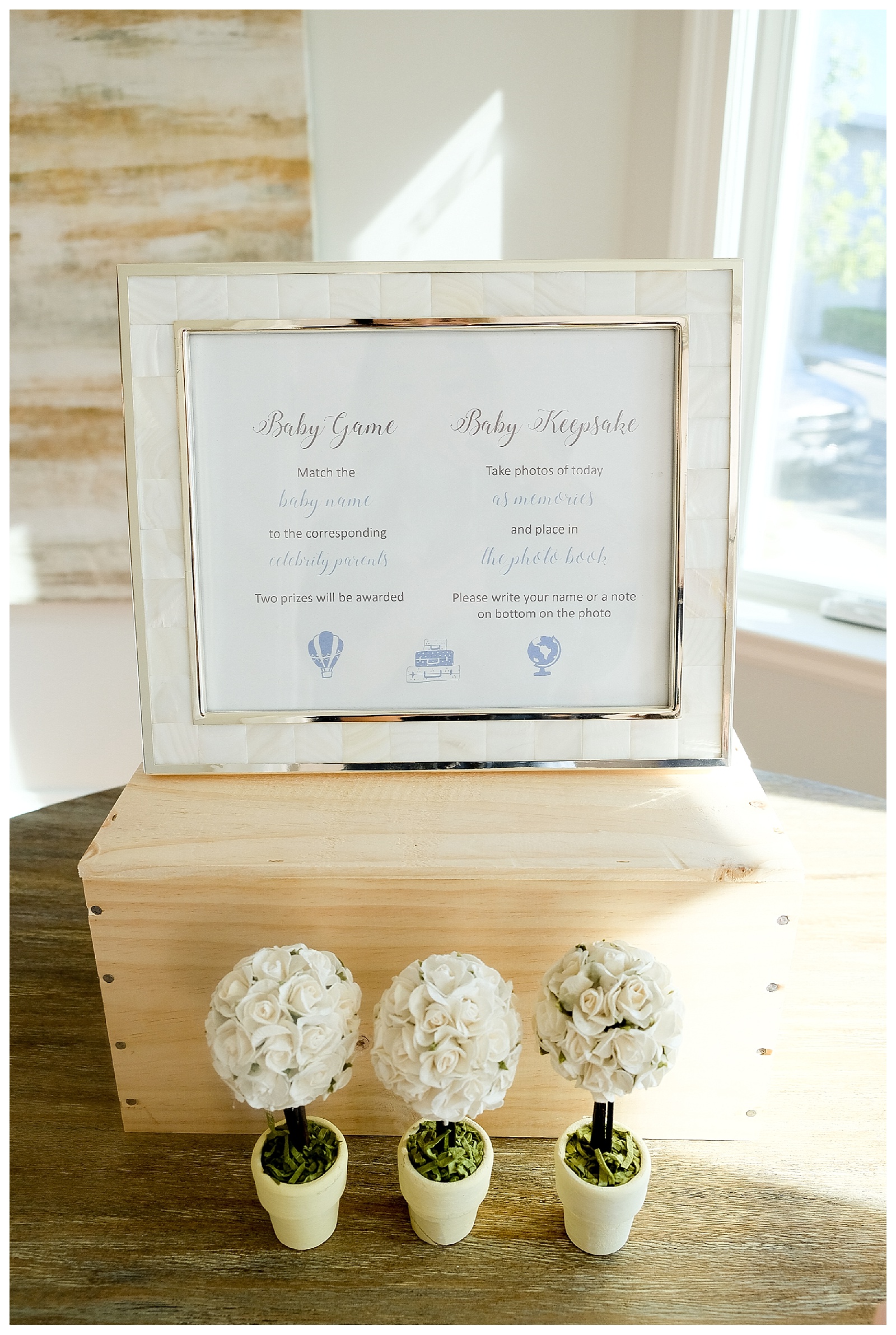 The celebrity baby names game was such a cute idea too. I was just too busy drinking champagne to play the game. lol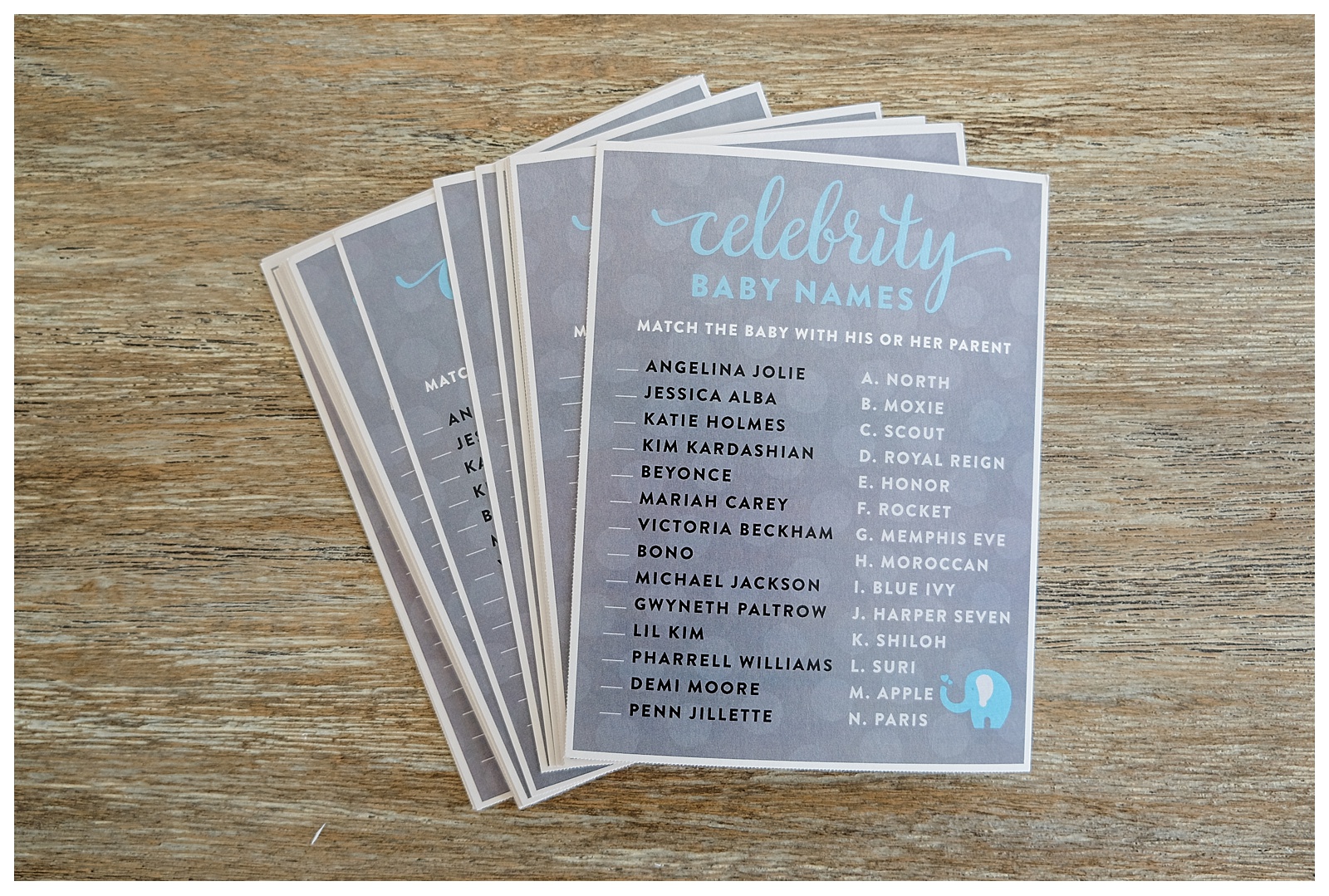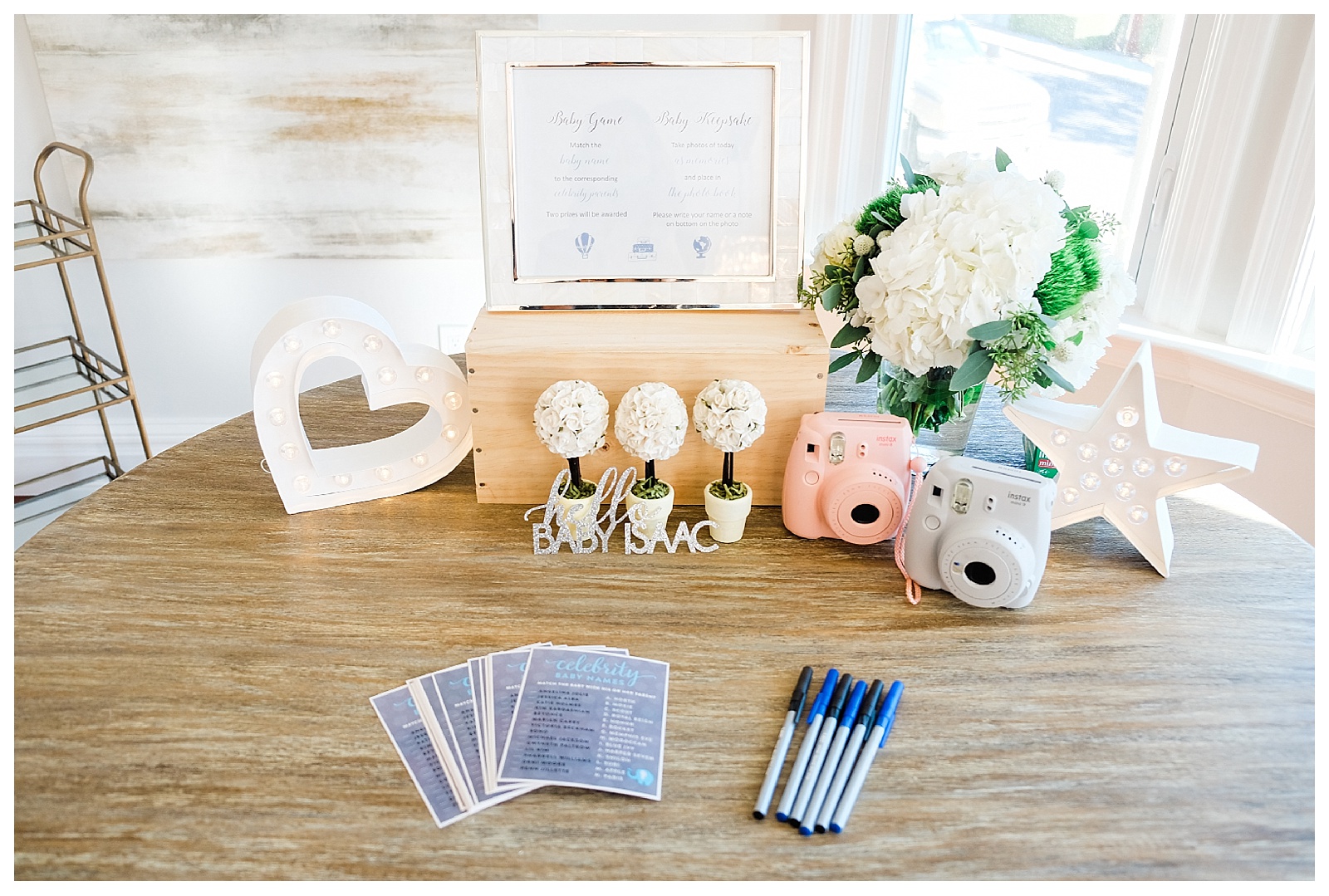 We had an amazing time with great food and drinks. It was the perfect all-white event for a group of sophisticated and inspiring women.
Congratulations Jin on your baby boy! I can't wait to meet and spoil him. So much love and blessings to you and your family.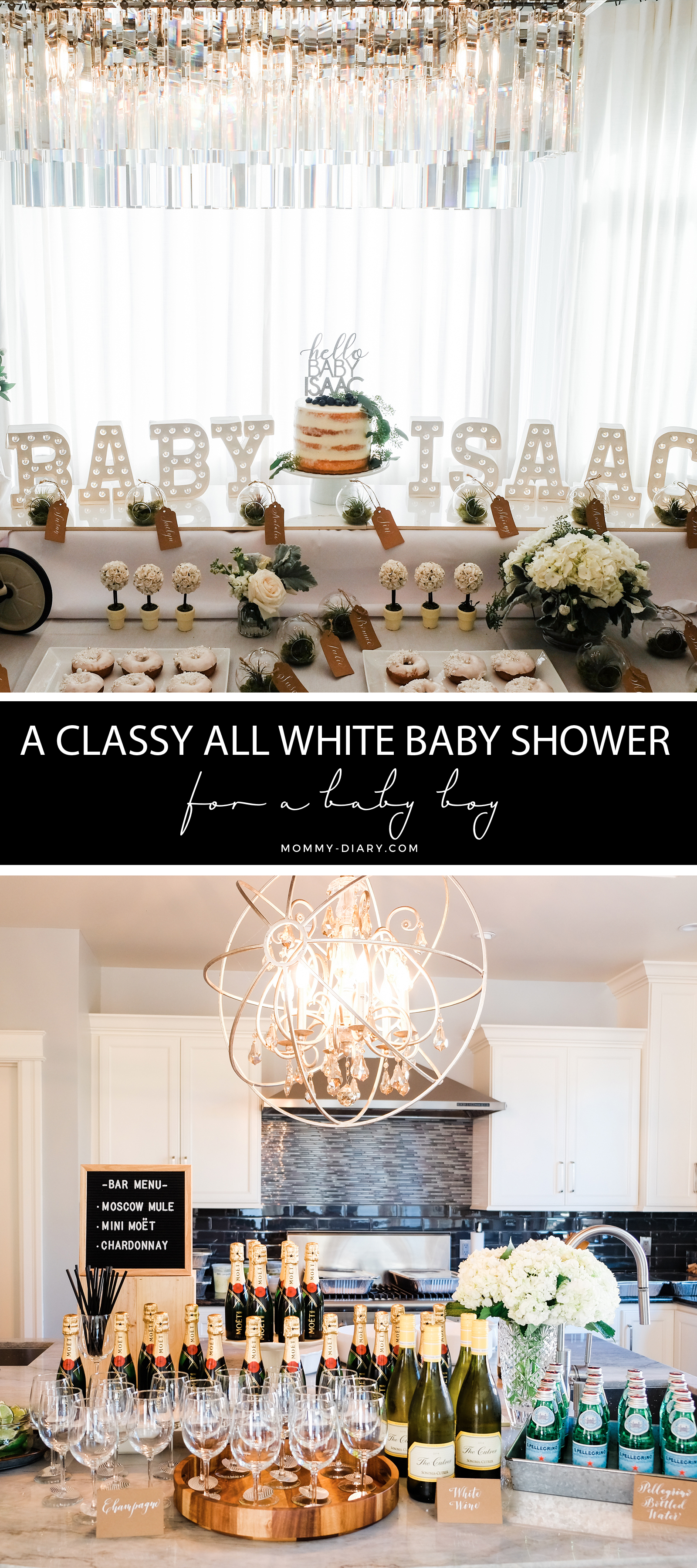 What do you think about this all-white classy baby shower for a baby boy? Please leave your comments below!
I hope you all enjoyed my highlight of this beautiful baby shower. It was truly a pleasure to attend and to share about. If you're interested in more on all things baby showers, you've come to the right place.
Shopping for a baby shower? Put together a gift basket with my top baby shower picks on my Amazon Storefront. Not sure what to wear to a baby shower? Find my baby shower outfit inspiration here. Hosting a long-distance baby shower with friends and family from across the globe? Read my post on how to host a virtual baby shower!