At the time of this post, it's been almost three months of living our new normal during COVID-19 and social distancing. Without being able to have social gatherings, many loved ones are missing out on important celebrations such as birthdays, weddings, graduations, sporting events, and baby showers.

However, it is possible to host these events virtually and still make friends and family members feel special during important milestones. We have to make the best of our situation. For moms expecting a baby, it's a sad reality that she isn't able to celebrate with loved ones and close friends like she normally would. But you can make it extra special and memorable by being mindful of the following points.
In this post, I want to share some tips on how to host a virtual baby shower.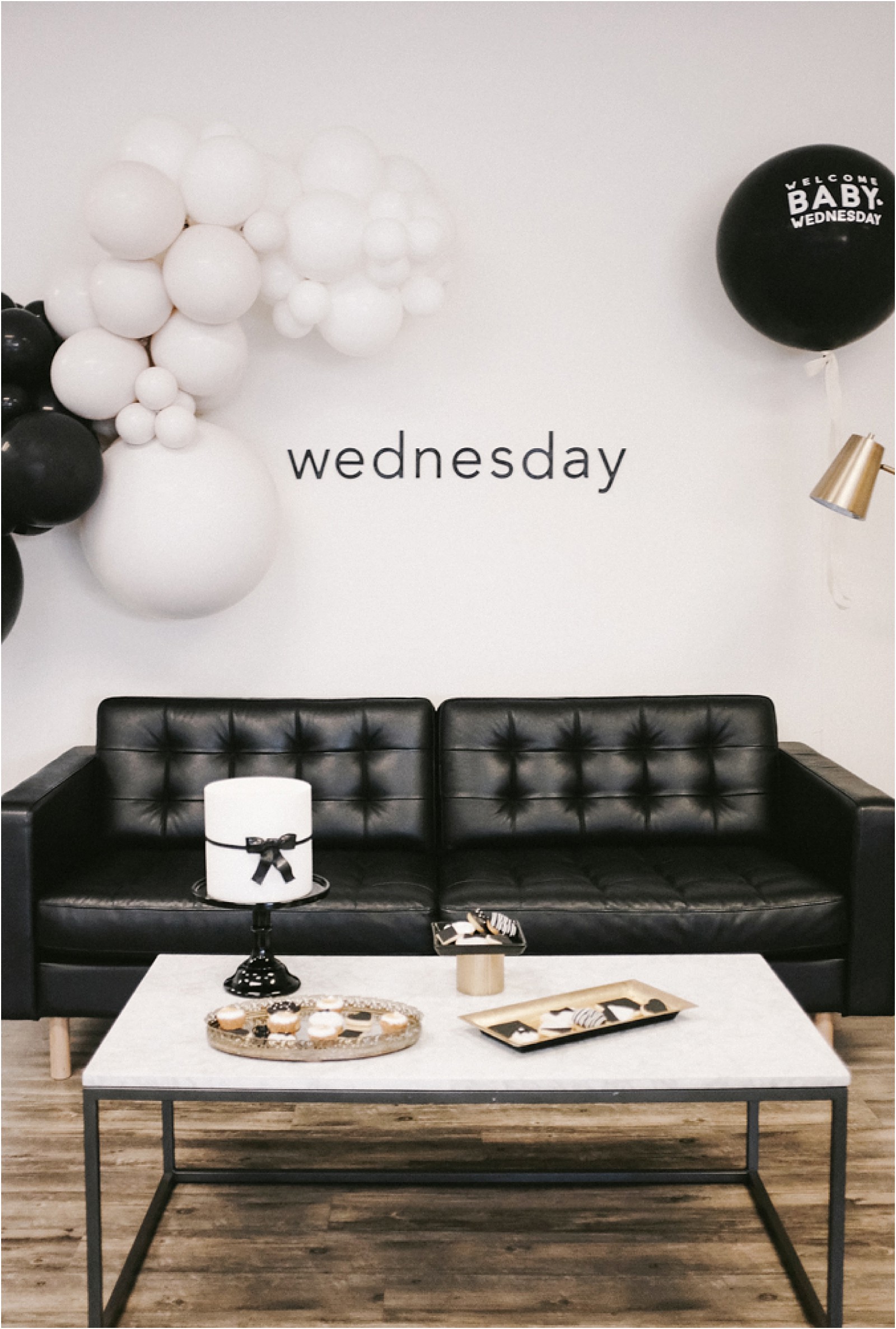 Preparing for a
Virtual Baby Shower
Invitations
The first step in creating a virtual baby shower is to set a date and send out invitations. The best place to host the shower will be on Zoom. An important piece of information to note is that you need to have a paid Zoom account to host an event longer than 45 minutes with three or more people. You can sign up and cancel afterwards! Google hangouts is a similar option.
The invitations can be sent via snail mail with the zoom meeting code listed on the invite. Another option is to send digital invitations, or evites. Surprisingly, there are some beautiful options for online invitations. Here are some nice platforms to use:
Whichever option you decide on, be sure to include the correct date, time, and baby registry information. You can even make a note on the invitation encouraging guests to dress up to make the occasion feel more special! For ideas on what to wear to a baby shower (even a virtual one) head to this post.
Baby Registry
In our digital age, creating a baby registry for a virtual baby shower is really no different than an in-person shower would be. The mom-to-be will want to ensure her registry is 100% accessible online. Amazon, BuyBuyBaby, and Target are all great options with the choice of purchasing gift cards as well.
If you are the host, you'll want to encourage guests to order gifts ahead of time due to longer shipping time. Gifts should all be shipped to the home of the mom-to-be. The host and/or partner should be prepared to wrap any gifts that need it!
Baby Shower Games
Even though it is a virtual baby shower, you can still have games! In fact, almost any game you would normally play at an in-person baby shower can be played on a Zoom call. Remember, even though it's a virtual party, it's still a party! There are endless printable games found on Etsy. As a host, you can print the game cards off and include them with the invitations. Emailing game cards in advance is another option.
Or simply play classic games like guessing the size of mommy-to-be's belly!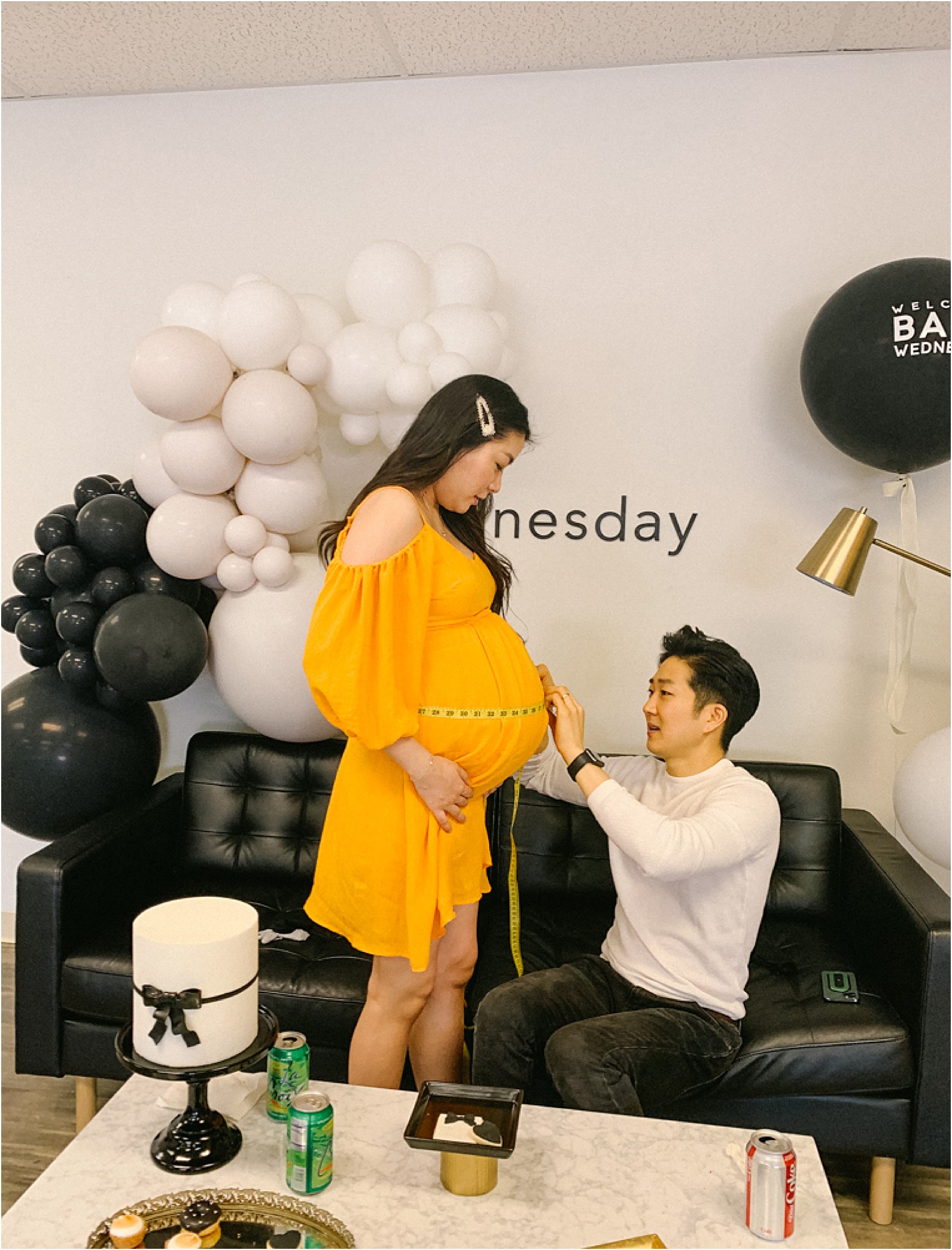 Decorations
The baby shower host can purchase baby shower decorations and drop them at the guest of honor's home ahead of time. Or you can decorate the area for the parents-to-be in advance for a virtual gathering.
This is a sweet way to make the mommy-to-be feel celebrated despite not having her friends and family there to celebrate. Here are some decorations you can find on Amazon:
Gender neutral decorations
here
and
here.
Party Favors
Sending gifts can go both ways for an online baby shower. In traditional baby showers, guests usually walk away with a small party favor. If you are the one planning a virtual baby shower, consider sending a small favor to family and friends who attend. It could be something personalized that represents the expecting parents and their new baby. Check out Etsy for all kinds of custom gifts.
You can even have party favors layed out in front of the parents' home for local guests to come pick up while dropping off their gifts.
The Big Day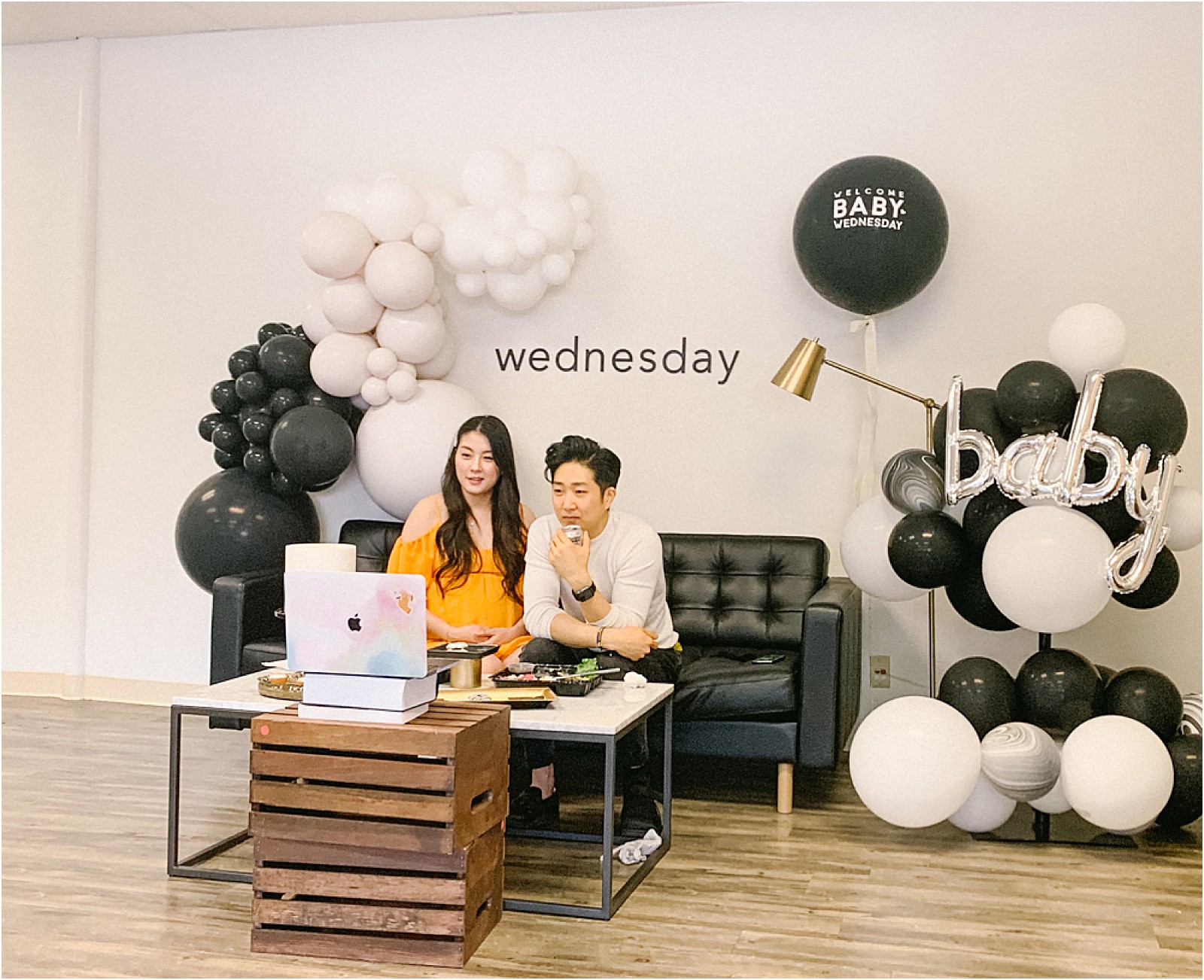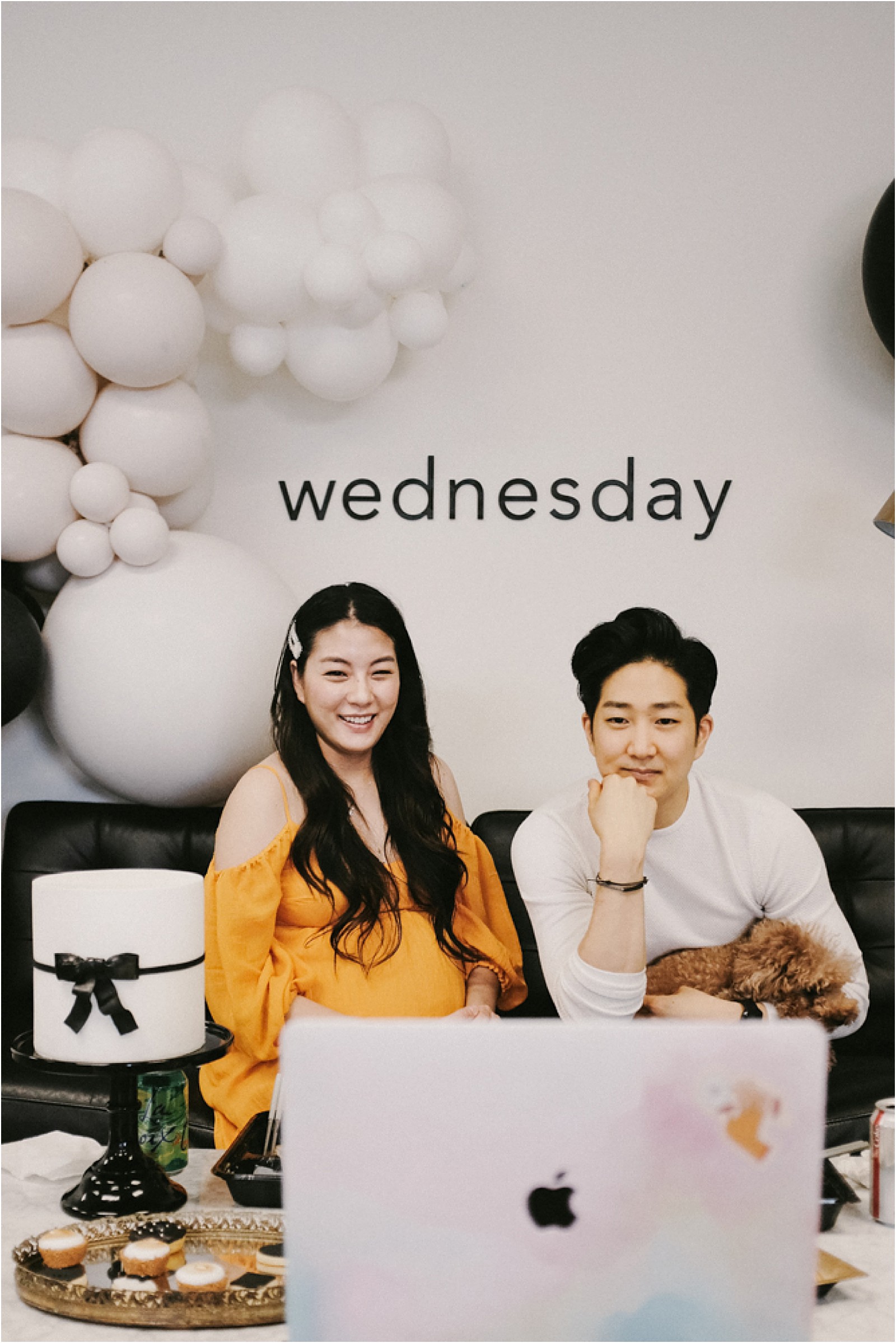 Set up decorations
As the host, you can secretly drop off decorations prior to the day of the virtual baby shower. Keeping the decorations a secret from the mom will make the baby shower extra special. Leave instructions for their partner to pick a spot to decorate.
Or you can decorate the designated area beforehand for the parents-to-be. Be sure to set up a place where the parents-to-be can comfortably sit and relax for the zoom call.
Food
Food can be prepared in advance in the designated area for the parents-to-be. It doesn't have to be a lot since it will most likely only be for a few people, but it's a nice gesture that will make the couple feel loved. Keep it simple and nutritious.
Cake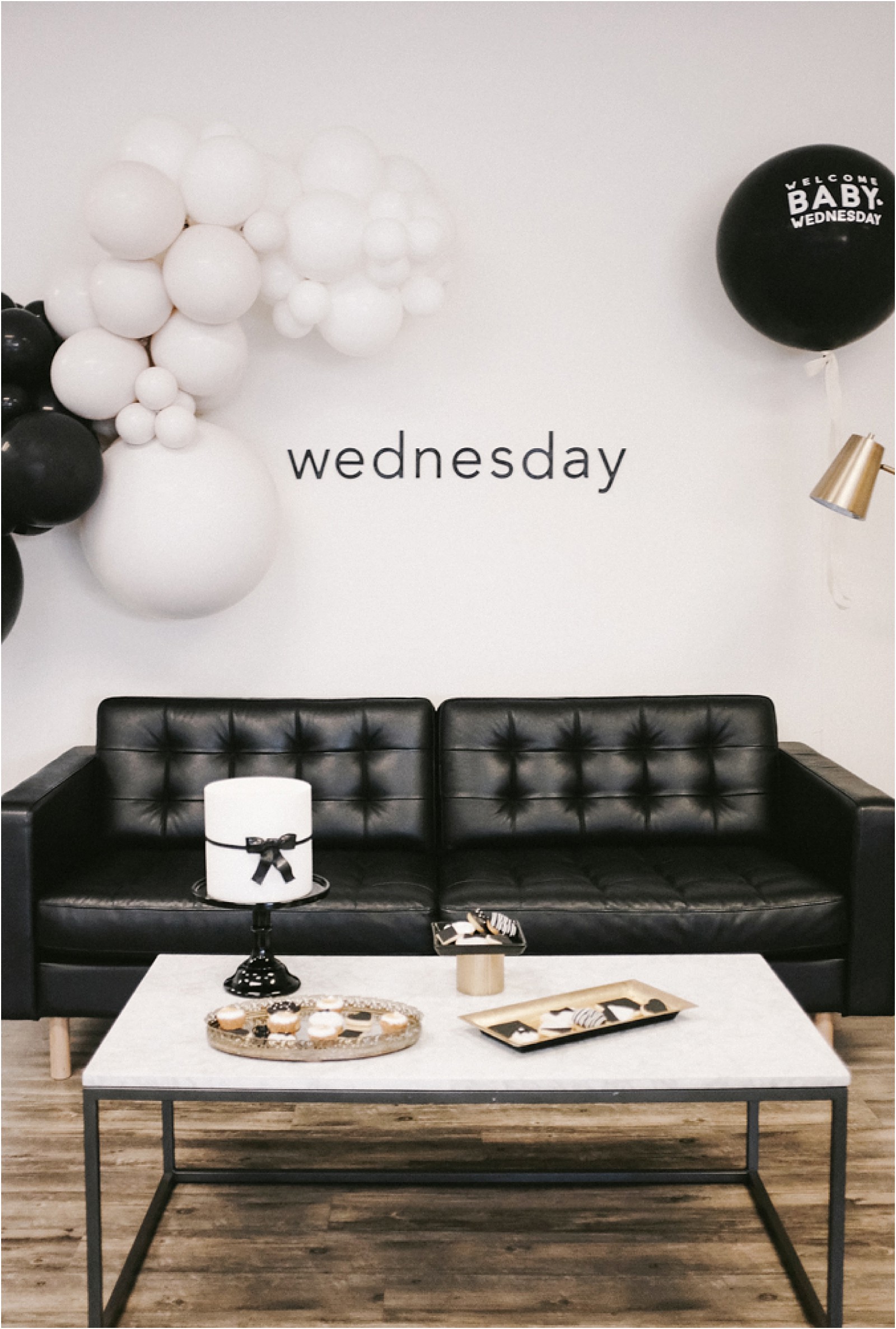 A fun part of any bay shower is the cake. Pre-order a customized cake and desserts to congratulate the soon to be parents. Leaving this as another surprise on their zoom call area will be exciting for them and something they can take a picture of to remember the occasion.
Open gifts on Zoom call
When the virtual baby shower begins and friends and family have joined the Zoom call, you can treat it like a regular baby shower! Play the games you prepared, show off the mommy's belly, and open gifts that people have sent ahead of time. As the host, keep track of who got which gifts and provide the couple with thank you notes.
Document the special day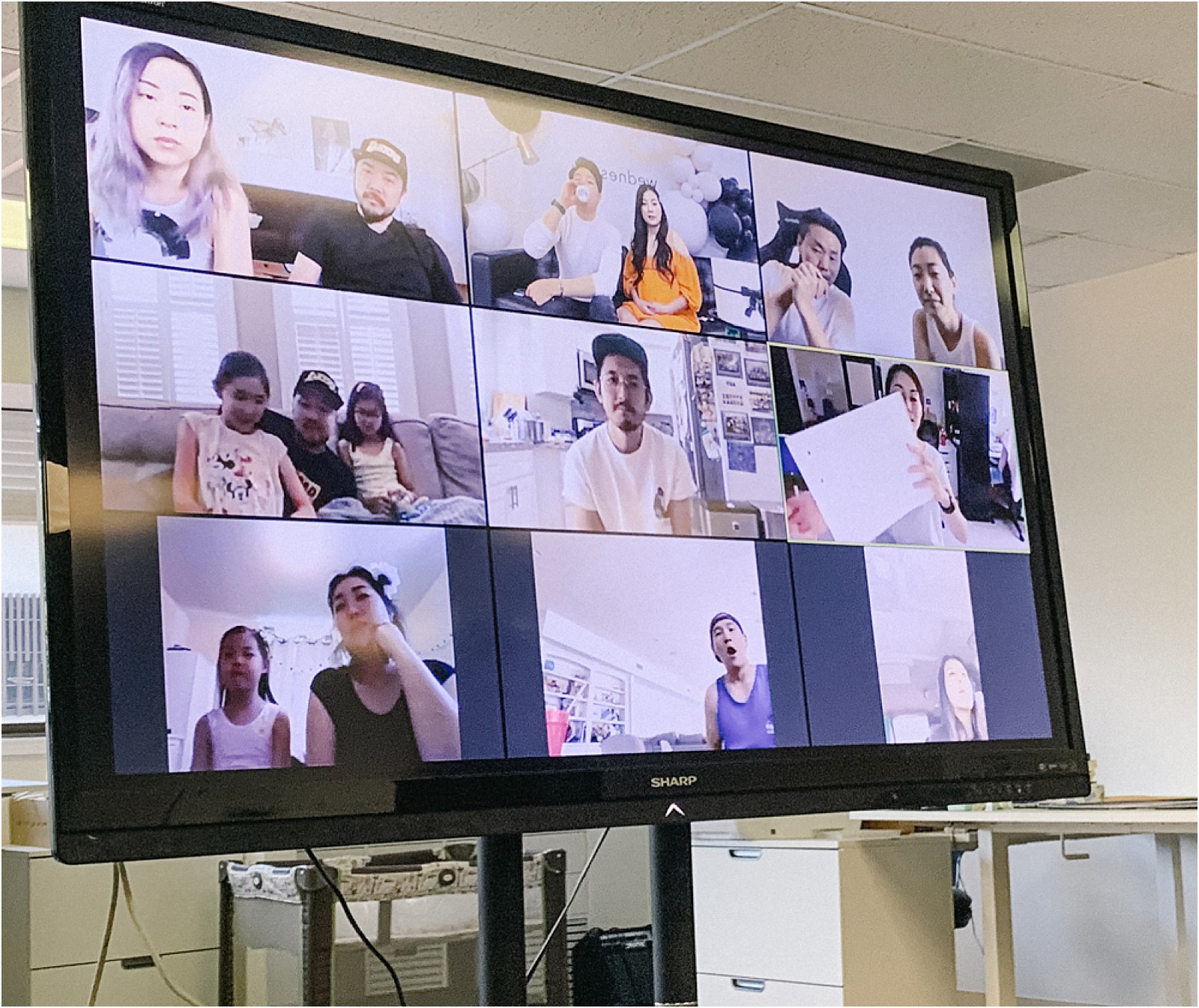 Don't let the fact that it's a virtual baby shower stop you from documenting the day! The parents can take pictures of the presents, decor, food, desserts, and of course the new mom. Taking a screenshot of the Zoom call will be a memory that will never be forgotten. Celebrate the photo on social media and give the new mom a special hashtag to show her love!
While a virtual baby shower may not be ideal, it can still be special. Treating it as you would any other baby shower will help ease any sadness the new parents are feeling about going through a pregnancy during quarantine.
Thank you Hannah for allowing us to feature your babyshower on the blog! You can find Hannah on IG here.
Photography by Justin Min.
Have you ever hosted a virtual baby shower? What's something that you loved about it? I always love hearing new baby shower ideas. Leave your comments below!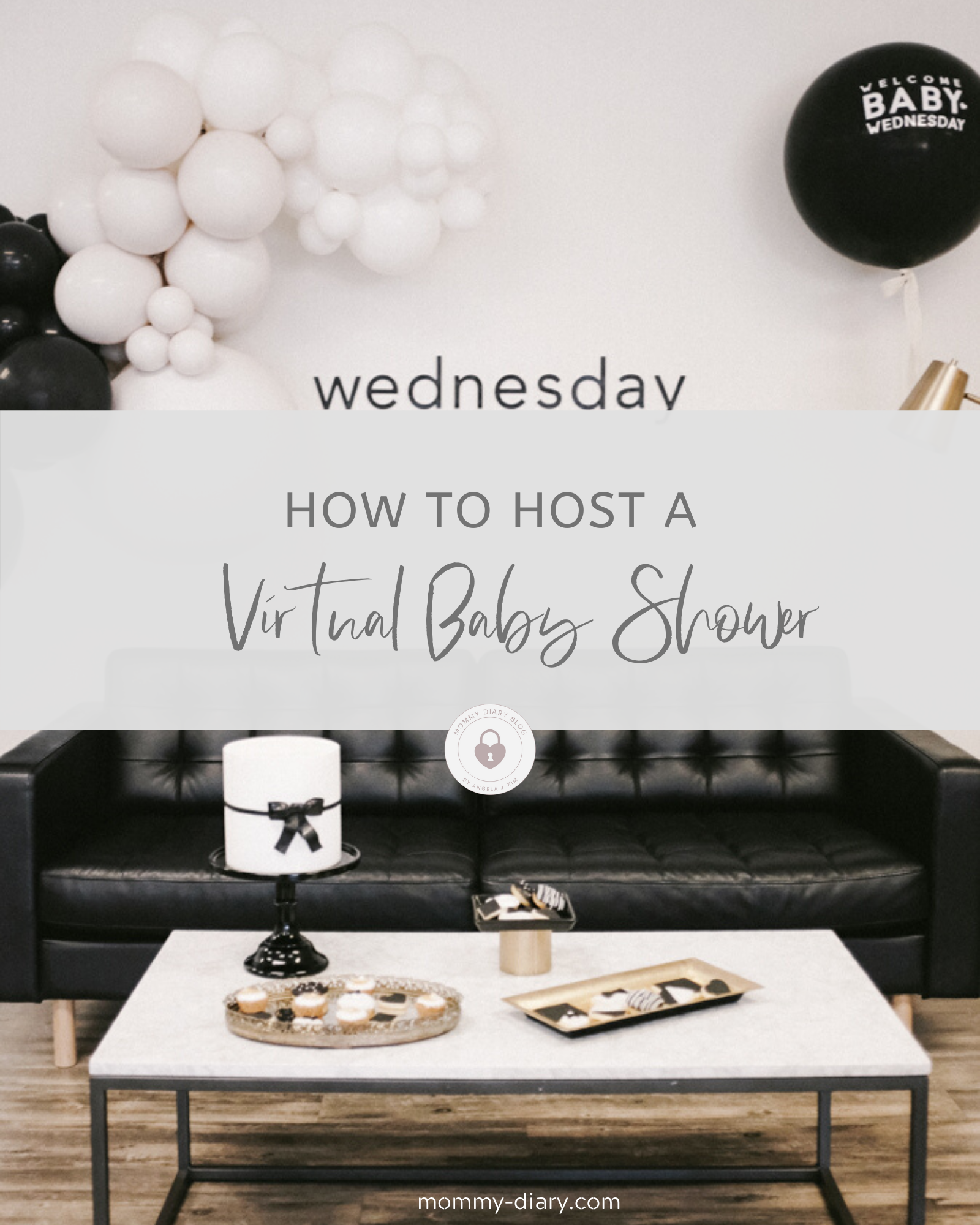 This post contains affiliate links that help to support the blog at no additional cost to you. Thank you for your support that allows me to continue to create valuable content for families all around the world.