Do you have a favorite way to capture photos throughout your baby's first year? There are so many fun DIY options and props you can use for monthly milestone pictures. As a very busy mom of four, I have learned that I never can find the time to do a shoot every month. That's why this year I decided to give a DIY milk bath photoshoot a try.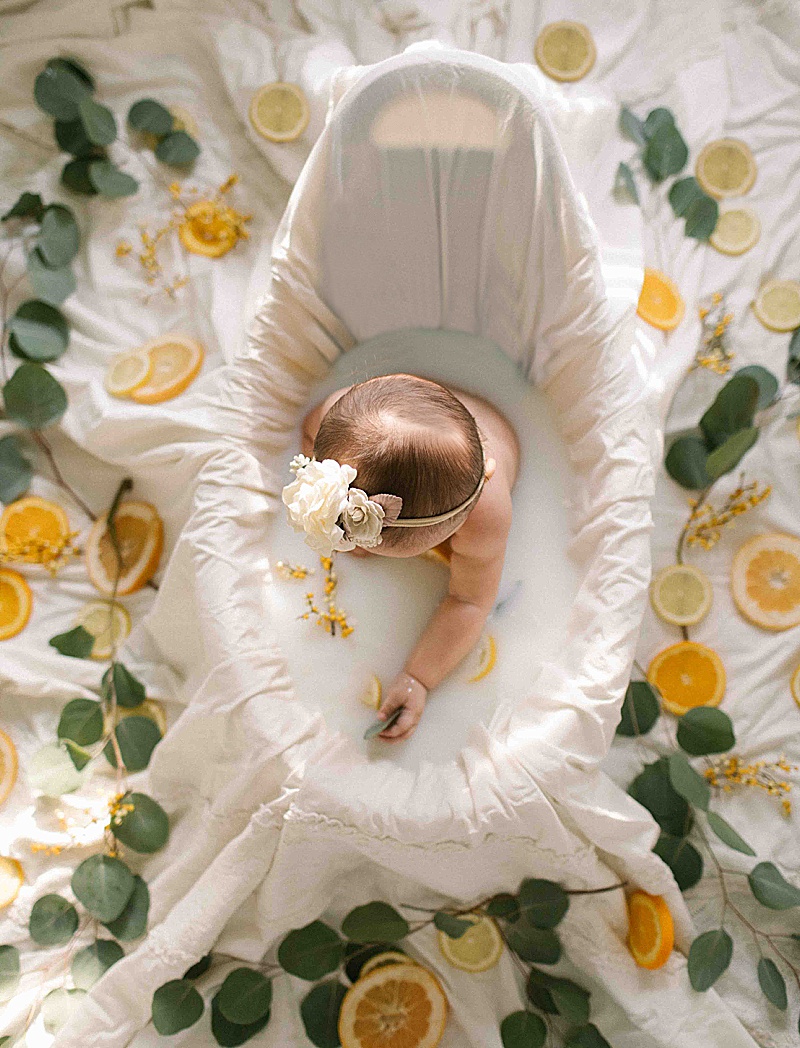 DIY Baby Lemon Milk Bath Photography
Easy Prep
I've seen baby milk baths photos online, and always thought they turned out so beautifully so I knew I wanted to try my own with my last baby. One of the most appealing things about this project is that it didn't require much prep, and I pretty much had everything I needed around my home already. Since your baby will be in a bathtub, you don't even have to worry about a cute outfit! Here is what you'll need:
baby bathtub: I recommend a white one like this

white sheets

real or artificial flowers and greenery

lemons or fruit of your choice

headband

warm water

milk



I've seen many other milk bath photo shoots done with light pink rose petals, which I also love. However, I wanted to try something different and I've always called Rumi my "sunshine kid". She is such a ray of light, so highlighting shades of yellow seemed appropriate for this shoot! I also added in some oranges and grapefruit.

The Process
From start to finish, you can do a DIY baby milk bath photo shoot in less than 30 minutes.
Start by putting the bathtub in an area that has enough space to spread the sheet out. I chose to have the shoot in our bathroom because it's a clutter-free zone and has light tile floors. Be sure to choose a room with a lot of natural light!
Next, drape the white sheet over the bathtub and onto the floor.
Then, spread the lemons and any florals you have around the tub.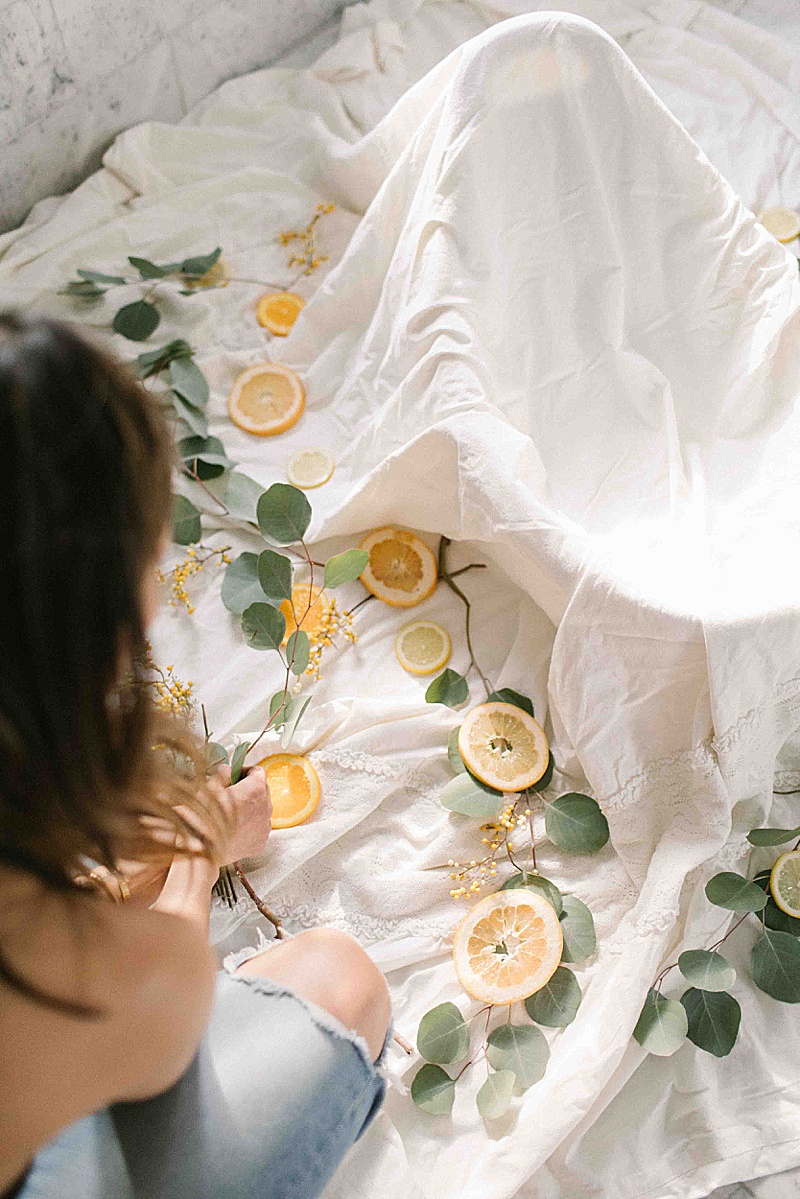 After you have the items arranged the way you want them, it's time to fill up the tub. Use warm water mixed with milk. I filled it just enough to come up to my baby's waist so she could sit comfortably.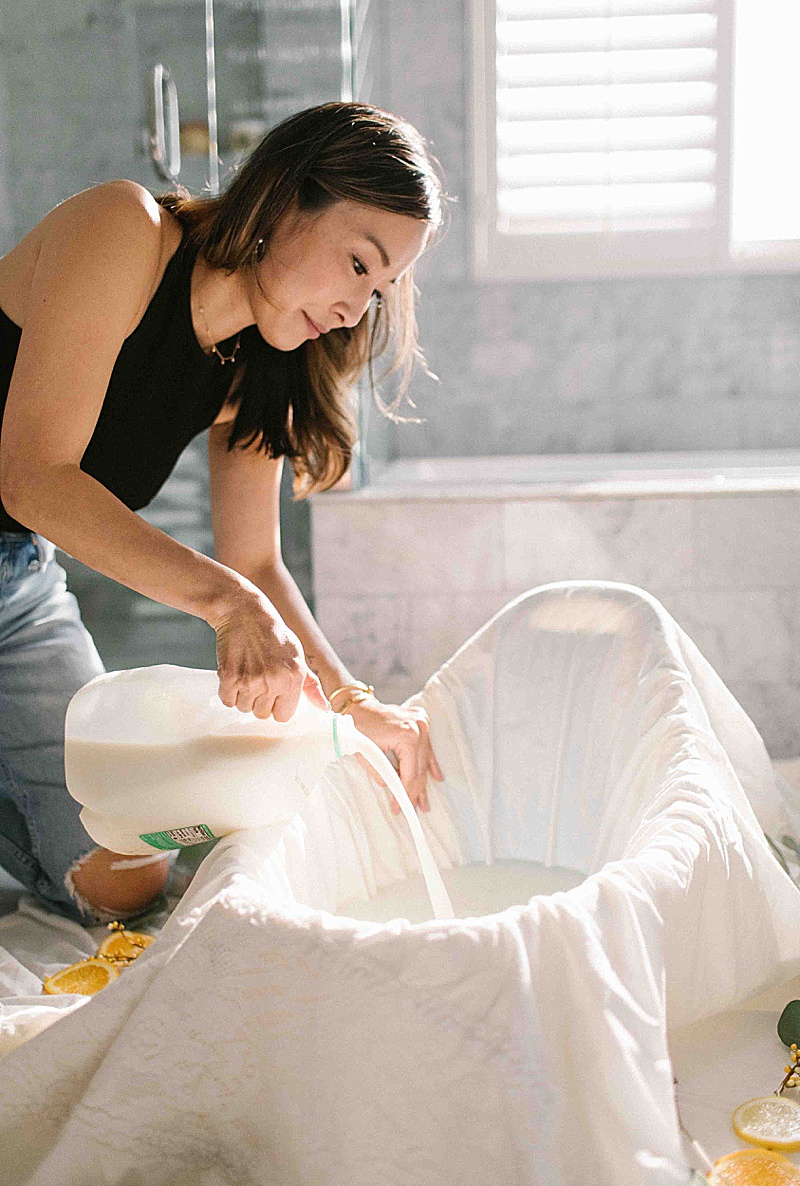 Let the milk sit for a bit so it's not too cold. Once your baby is in the tub, you can add some lemons that have been cut into round slices.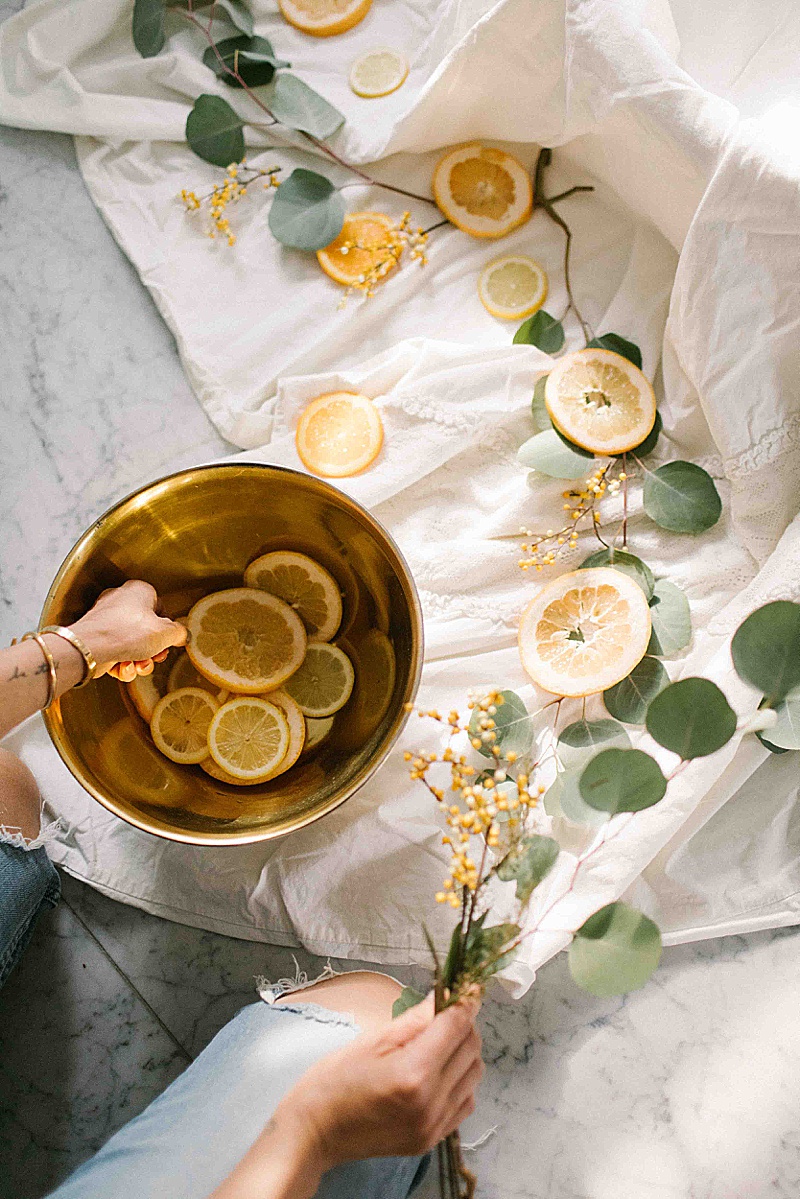 Disclaimer:
I recommend adding the lemons after your baby is in the tub rather than before. Lemons are high in acidity, so you don't want your child soaking in the lemon for too long.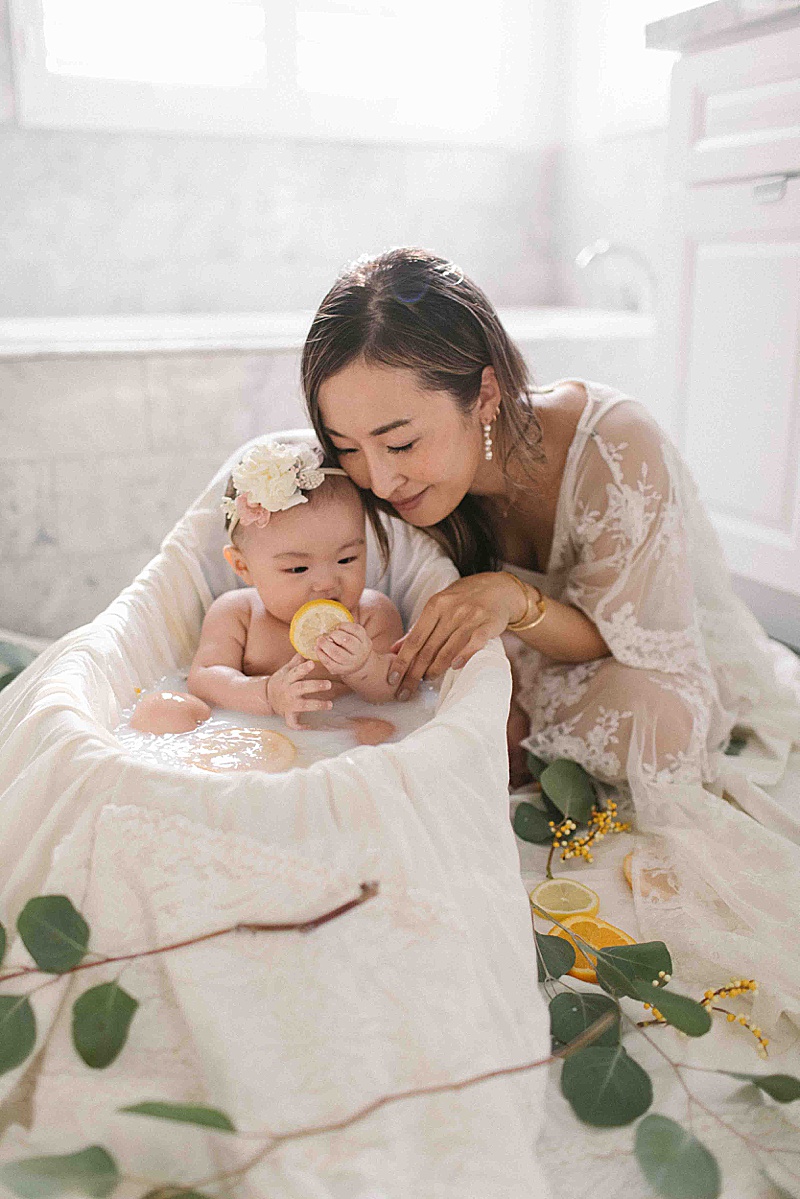 The last step is to take your pictures. Don't forget to either set a self-timer or have a family member jump in and get some shots of you with your baby.
Not only is this project perfect for photos, but it also acts as a sensory activity for your baby. Rumi loved splashing in the milk and feeling the lemons and leaves. Another added bonus is that the milk is good for your baby's skin.
To see the process in action, you can take a look at this video.
Have you ever tried a milk bath for your baby? For more milestone photo ideas, check out this post!


This post contains affiliate links that help to support the blog at no additional cost to you. Thank you for your support that allows me to continue to create valuable content for families all around the world.