Raising a child with special needs isn't easy, and you and your child will face a number of diverse challenges along the way.
My daughter Elle reads at a slower pace and talks at a slower pace than other children. She experiences absence seizures and needs medication daily. As a parent with a special needs child, I have learned so much, while also growing as a person. I feel like God gave me a special needs child as it is a way to use my voice, while also advocating for the happiness and rights of all special needs children.
I have been able to work with an amazingly supportive team of teachers, aides, psychologists, and other professionals over the years. My daughter is on an Individual Educational Plan, which she's had since she was age 3. When it comes to helping our children learn and develop certain skills, I've learned that as parents, we may need to adopt other methods of teaching. Over the years, I have found that there are several apps that can support your child's overall learning and growth.
There are many educational apps for kids that come with individualized education features and interactive games and puzzles. As well as other services that can be well suited to children with special needs.
Today I am sharing some apps for children with special needs that can help your special needs child learn and grow.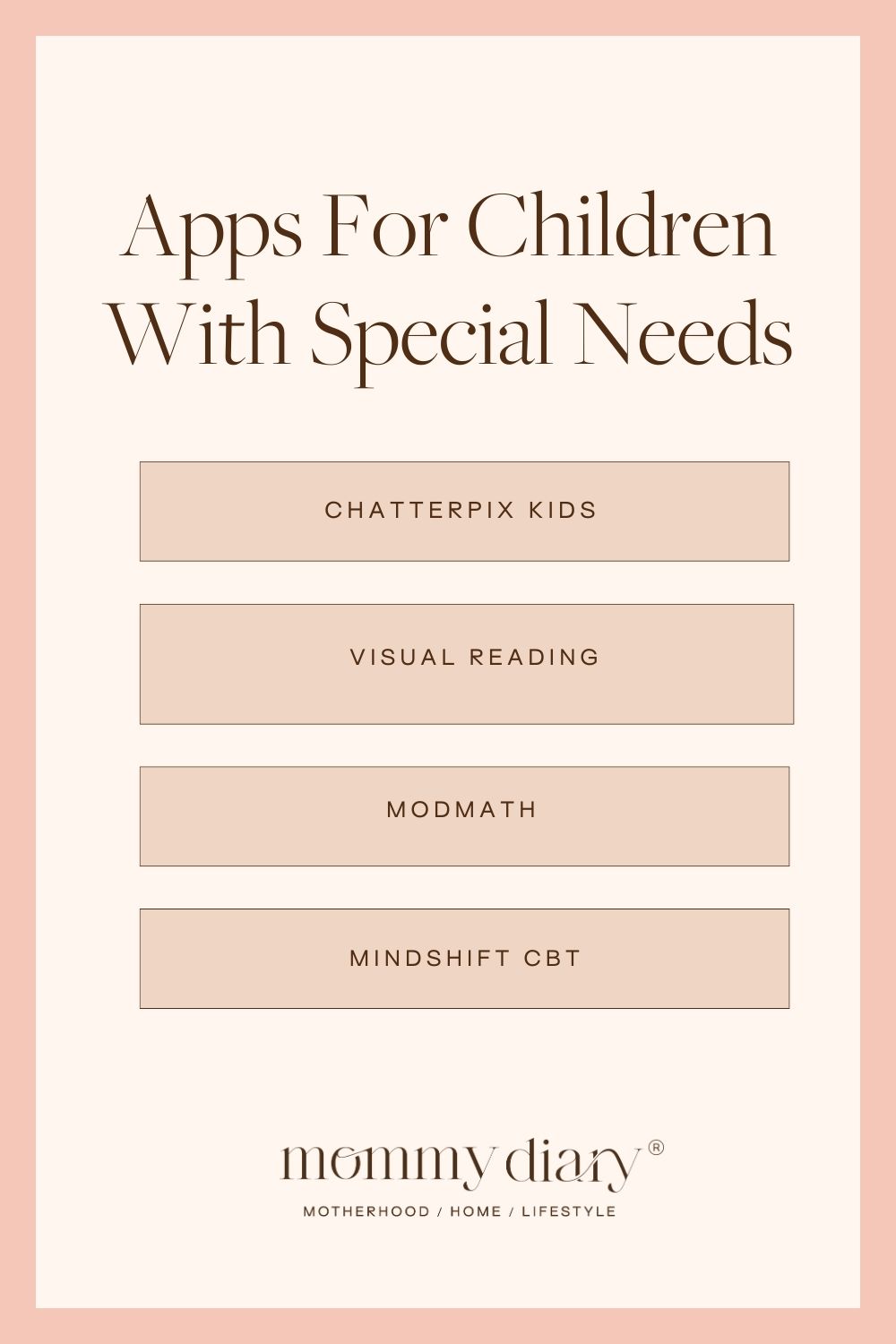 8 Apps For Children With Special Needs
Chatterpix Kids is an app where your child can strengthen their social skills. It's great for children between the ages of 6 to 12, and it is incredibly easy to use.
Kids are able to take fun photos, record messages and greetings, and much more. These messages can look silly or playful, and can easily be shared with friends and family. Each message is customizable as your child can add decorations, words, stickers, and other fun and engaging effects.
Whether it's in the classroom or at home, this app can be used in a multitude of ways. This app is available to iOS and Google Play users and is totally free.

Visual Reading aids learners with special educational needs and learning difficulties. The app was made with expert psychology concepts in mind, such as behavior reinforcement, errorless learning, and more. This app can support young learners with autism and has fun, colorful illustrations to ignite your child's curiosity.
With Visual Reading, children are able to develop their reading and writing skills. As well as understanding speech, enriching their vocabulary, and increasing speech production. Some of the educational goals within the app include phonological awareness, alphabet sounds and letters, open syllables reading and spelling, and analysis and synthesis of words.
This app is available to Mac OS and Android users and is free.
ModMath was designed for children who have a wide range of different disabilities that can affect learning. It's an adaptive program to aid students with learning math, wherein your child can write and solve various math problems that include addition, subtraction, and eventually multiplication, long-division, and beyond.
The education app comes with a custom keyboard and digital graph paper, and you are also able to share or export your child's work. This app is also helpful since your child can upload any worksheets to the app that they take home from school.
This app is available to iPad users and can be purchased at no cost. The app does come with in-app purchase options.
Mindshift CBT is an evidence-based anxiety management app that teaches kids to break free from anxiety and stress. The app consists of different strategies to manage stress, such as writing thought journals, doing comfort zone challenges, building fear ladders, and practicing mindfulness.
With this app, your child is able to share stories and read the experiences of others, learn helpful problem-solving skills, gain insights about their emotions and feelings, and create valuable stress and anxiety management techniques that work for them. The app even provides an in-depth list of emotions that can align with how your child is feeling to promote better communication of emotions between parent and child.
This app is entirely free and available to iOS users.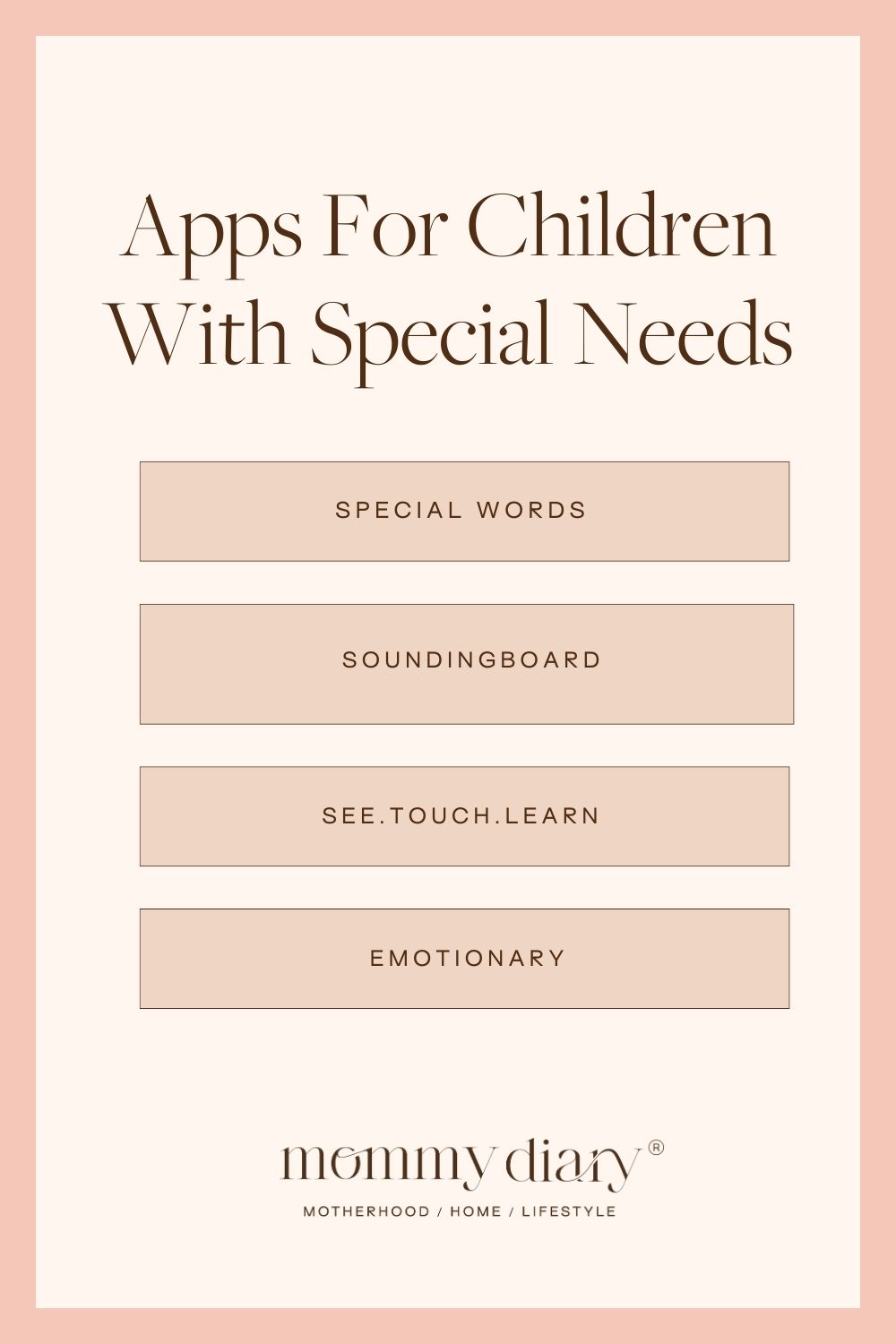 Special Words is an award-winning app that helps children with their speech and language development. It also increases attention and listening skills, improves hand-eye coordination, and improves basic reading skills. This app is a way to tune fine motor skills and can be helpful for children with dyslexia and other disabilities.
The app can be used by parents, language therapists, teachers, and others to help improve communication skills and improve the child's overall language development.
This app is available to iOS and Android users.
For children who have speech impediments or are unable to speak, this app can help your child communicate. The app comes with preloaded boards that use symbols with recorded messages. You can also create your own unique boards that can be for a number of situations.
This augmentative and alternative communication app is great for people who are on the autism spectrum or have other disabilities.
This app is available to iOS users and can be purchased at no cost while having in-app purchase options.
See.Touch.Learn is a picture learning system specifically designed to help children with autism, cerebral palsy, and other special needs.
Designed by professionals, the app offers 50 different libraries you can purchase that each contain over 4,400 pictures and 2,200 exercises. You can also create your own custom lessons for your child. The app provides positive reinforcement and the app also has bright color selections. See.Touch.Learn is a great way to help your child's learning outside of the classroom.
This app is available to iOS users and has no cost unless you choose to partake in in-app purchases.
Emotionary is a way your child can better understand the ways other people are feeling. This app is intended for children 4 and older and promotes learning in a fun and engaging way.
It's a great communication tool that provides a dictionary of emotions. Your child can develop a rich vocabulary for expressing emotion, while also teaching skills to help with not being overwhelmed by emotion.
This app is available on iOS and Google Play and comes at no cost to the user.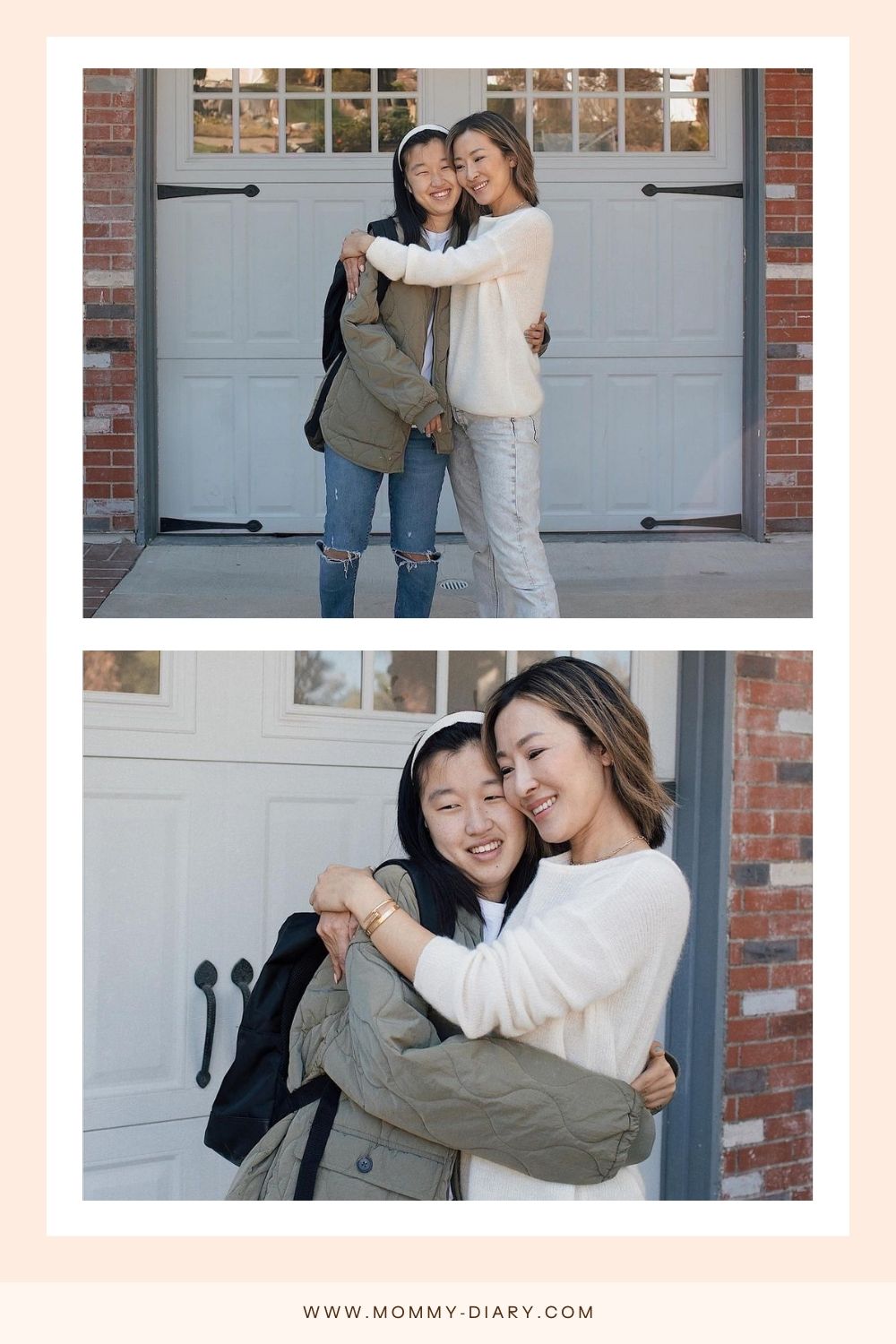 What apps work best for you and your family (or your classroom)?
There are a number of different learning apps, such as apps like ABC Mouse, that can help children learn and give them the tools to succeed. Tell me about the apps you have found by messaging me on Instagram @mommydiary or leaving a comment below. For more on all things mom-life, check out the blog.