Visiting a pumpkin patch is one of the best things to do during the fall season. There are so many different things you can do at a pumpkin patch, like pumpkin picking, buying seasonal produce, taking photos, and partaking in family activities.
If you're like me, you might have been wondering what to wear when visiting a pumpkin patch. In the fall, the weather often starts with chilly mornings and then turns hot by midday. Given the changing temperatures and the fact that pumpkin patches make great backdrops for family photo shoots, it's not always easy to put together cute pumpkin patch outfits.
This is why I'm sharing a round-up of outfits that you can wear to a pumpkin patch, whether you're there to pick some pumpkins or to shoot your annual fall family photos.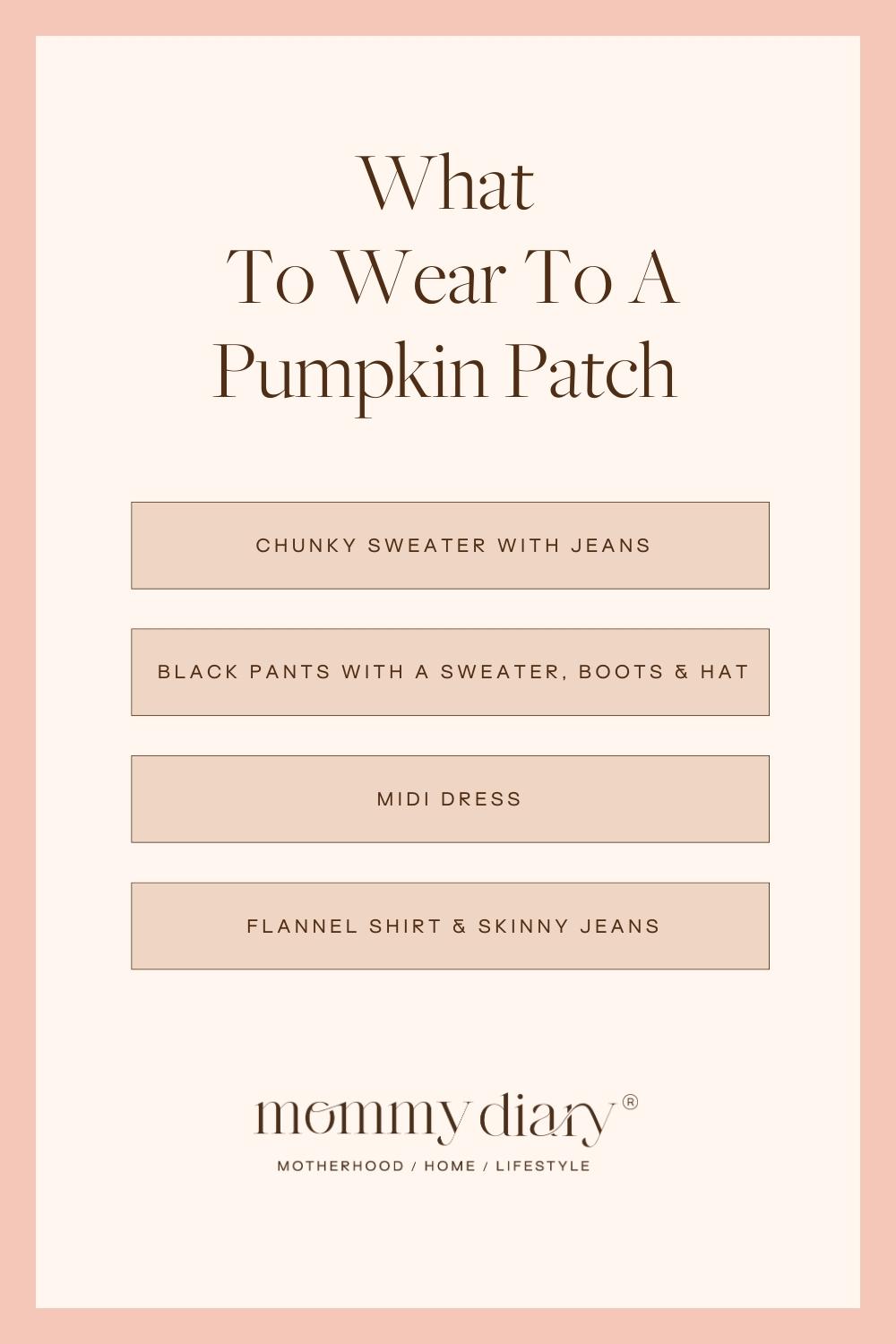 What To Wear To A Pumpkin Patch
Chunky Sweater With Jeans
A chunky sweater is one of my top fall closet essentials. Jenni Kane is my go-to brand for finding a chunky sweater for fall. You can't beat the quality and style of their sweaters. Their Cropped Cotton Cabin Sweater is super versatile and will last as a wardrobe staple for years to come.
As for denim jeans, I tend to go with a mid-wash, straight-leg fit. The Ribcage Cropped jeans from Levi's are my favorite pair of jeans. Classic Agolde Jeans are a great option, too. For a visit to a pumpkin patch, add a pair of Stuart Weitzman booties.
I adore the sweater and jeans combo for family pictures. Your family members can wear jeans and sweaters in neutral colors, and then pose for a ton of cute fall photos.
Black Pants With A Sweater, Boots & Hat
This pumpkin-picking outfit is similar to the one above, except for two major changes. I swapped the jeans for slim-fit, high-waisted black pants (they're sold out, but these from Old Navy and those from Amazon are similar!) and added a black felt hat. I also threw a camel coat over my shoulders, but the coat is optional.
A black and white outfit like this is especially great for some family photo ops. It's easy to coordinate a black-and-white outfit for each member of your family.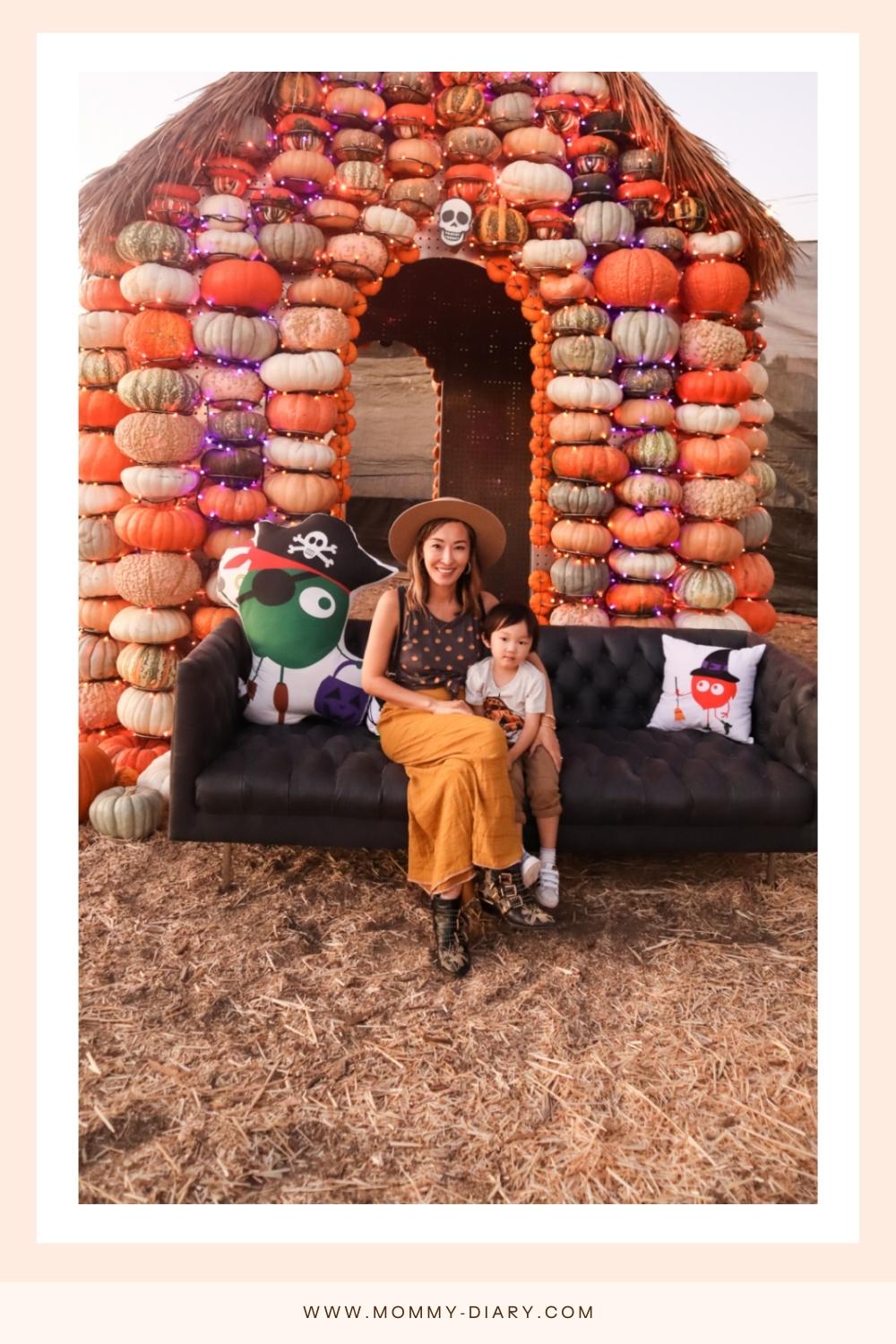 Midi Dress
I love a good mid-length dress, especially one that I can easily transition from summer to fall by adding a sweater or jacket. You can throw a denim jacket over just about any midi dress as a stylish extra layer that will help you stay warm on chilly mornings.
A white dress or one in an earth tone would be perfect as part of a casual outfit for a trip to the pumpkin patch. Just add your favorite stylish (and comfortable) pair of shoes. And maybe a trendy straw hat or fedora.
If you want to incorporate fall colors into family photos, you can put together several fall outfits that go together without being too "matchy-matchy." Similar to how I coordinated our outfits for our annual Christmas photo, you can have each member of your family wear different shades of the same color.
Flannel Shirt & Skinny Jeans
We can't talk about pumpkin patch outfit ideas without mentioning flannel. Flannel shirts are must-haves when you visit local pumpkin farms.
A cozy flannel shirt with skinny jeans and boots is a classic fall look that ensures you'll be stylish and comfortable throughout your time at the pumpkin patch.
This combo is perfect for family photos. You can have the whole family wear matching outfits with flannels, or you and your spouse can wear the same flannels and then your kids can wear coordinating solid tops. If you decide to go with the all-flannel look, you can find the matching kids' flannel HERE!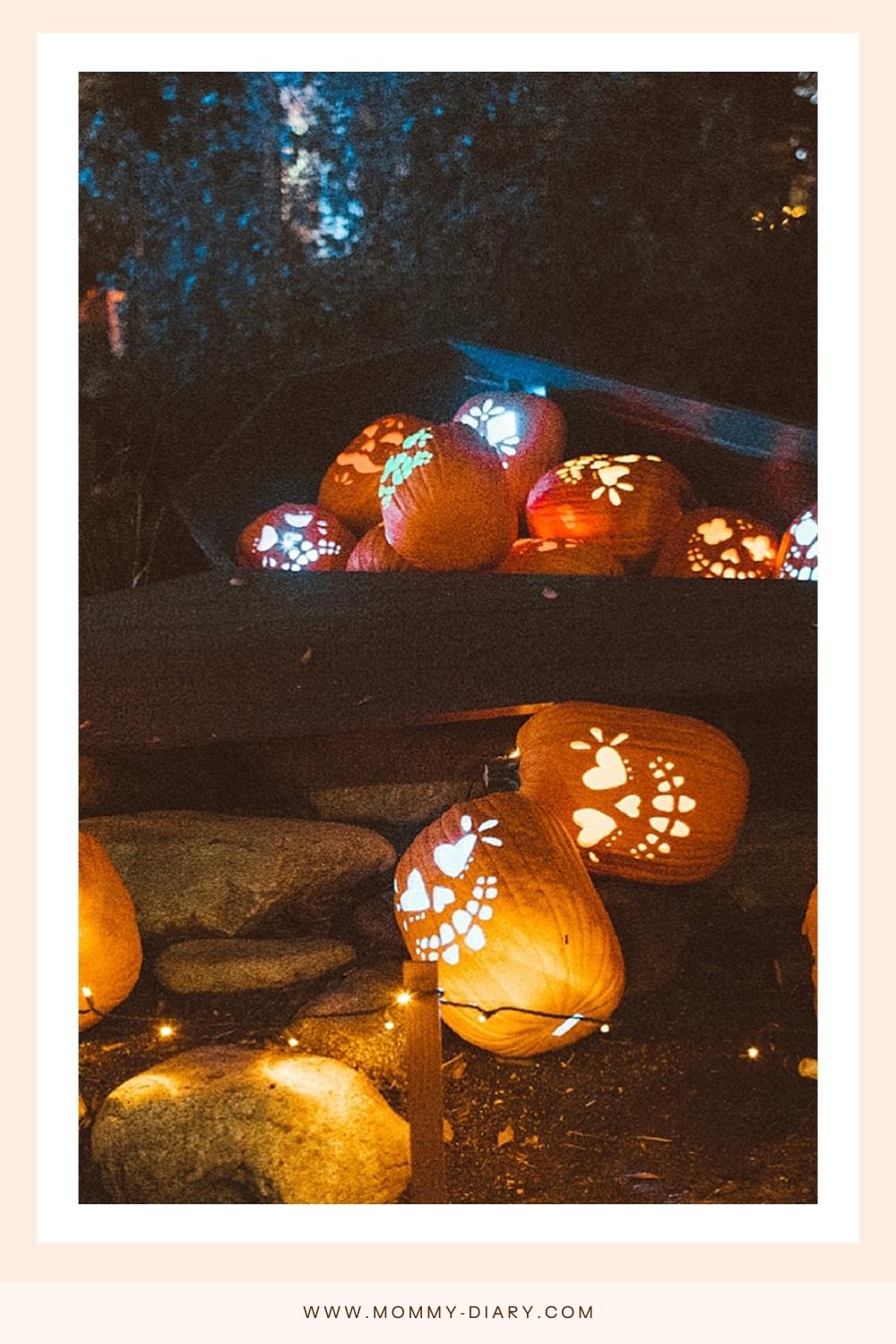 Which outfit would you wear to a pumpkin patch?
Hopefully, these outfits provided you with some ideas for what to wear for your trip to the pumpkin patch. If I inspired you to put together an outfit, I'd love to hear what you're planning to wear. Tell me about it in the comments below.
Then, head over to the blog for more style inspiration, as well as tons of insight into motherhood and life as a busy mom with several amazing kids.