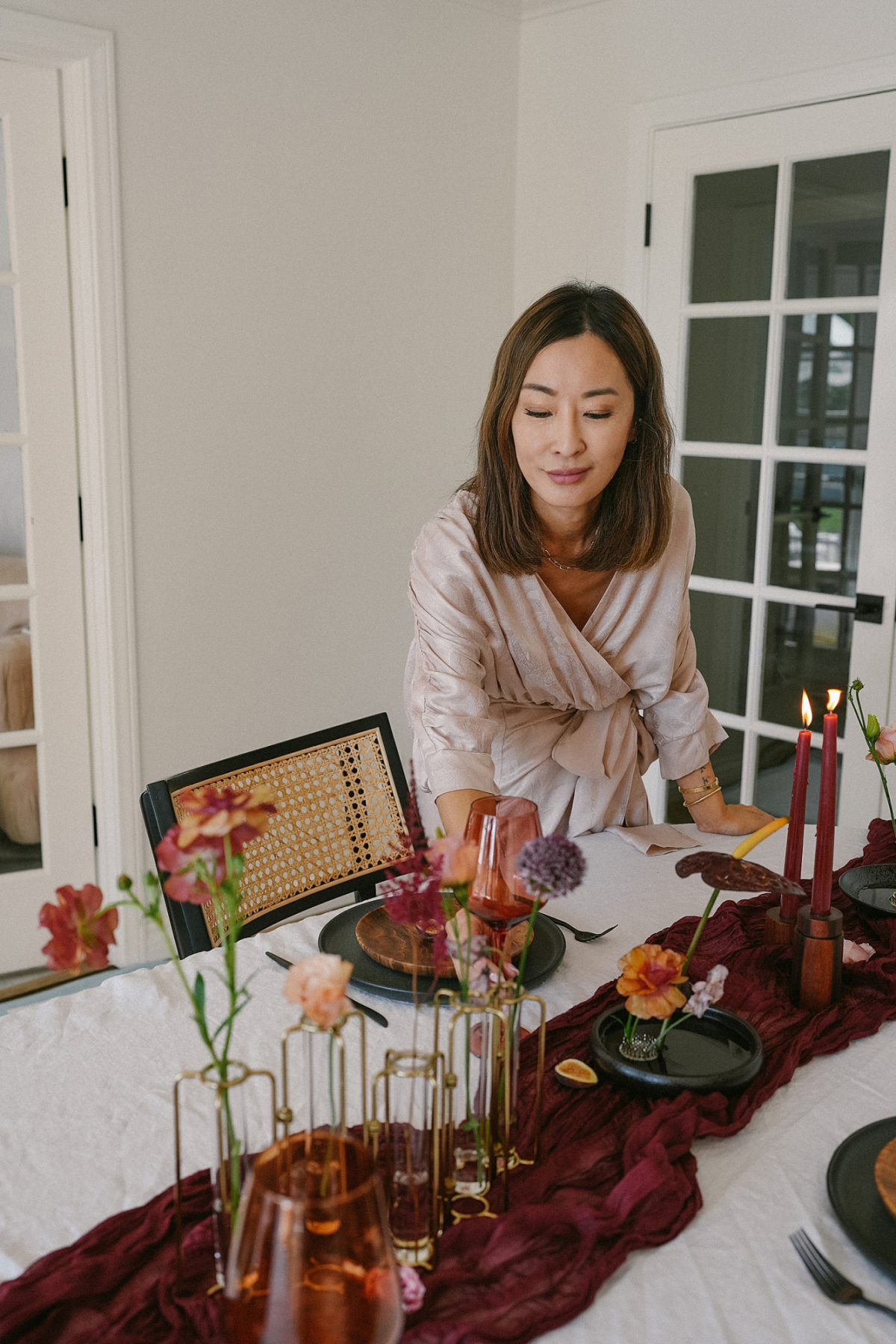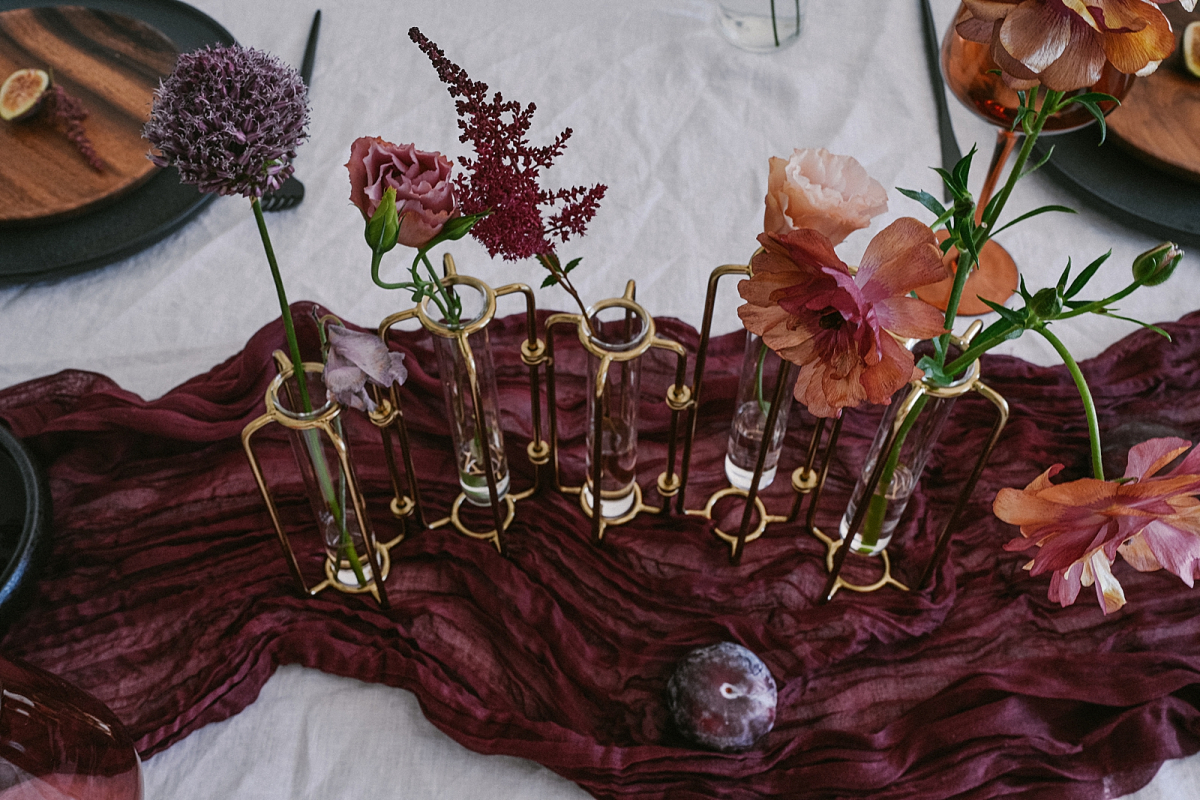 For my fall tablescape this year, I wanted to stay away from the typical orange and frilly fall. I've been really loving shades of burgundy and mauve, which inspired me to create this chic fall holiday tablescape using minimal flowers.
I love ikebana arrangements because they are minimalist yet still create a statement. I arranged my mauve fall tablescape around these arrangements, and gave them the space to shine.
Mauve Fall Tablescape + Ikebana arrangement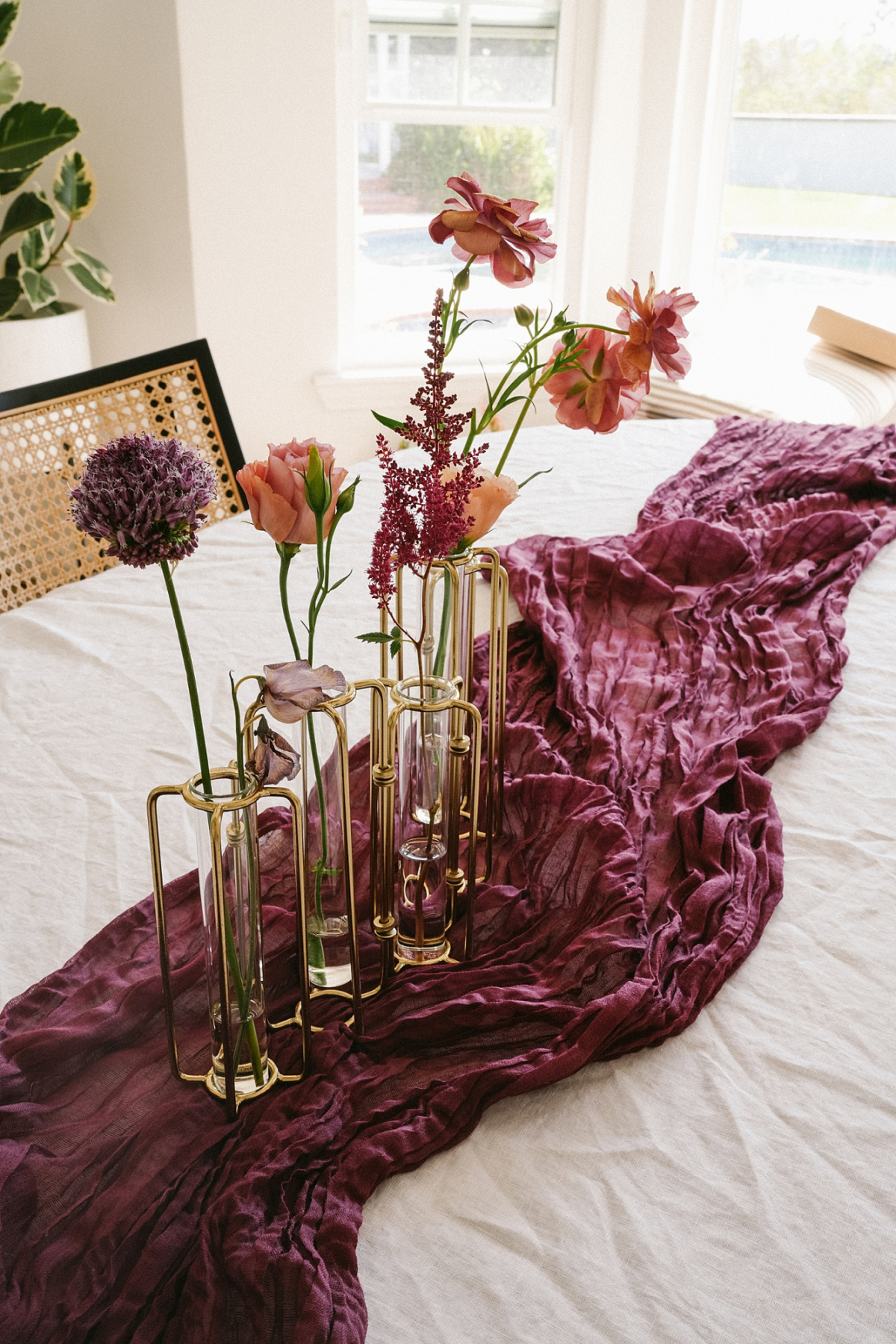 The Star of the Show: Ikebana Floral Style
What is Ikebana?
Ikebana (生花) means living flowers. The Japanese art of flower arranging has been described as being subtle, sensitive, sophisticated and minimalist.
Ikebana arrangement is still new to me, but I think of it as an expression of what you are feeling. The historic way comes with formality and rules but I skipped all that and allowed my own creativity and emotions to come through the arrangements.
I picked up some interesting and flowy florals from my local flower mart to create the Ikebana arrangements. When choosing my florals, I stuck to the mauve tones that I wanted to use for my fall tablescape.
The good thing about Ikebana arrangements is that you don't need much flowers because the focus is on the form and the shape. However, depending on the flowers that you choose, it can end up being higher priced than your typical flowers found at the grocery store.
I chose pretty and unique flowers and stuck them in the flower frog to create a minimalist look.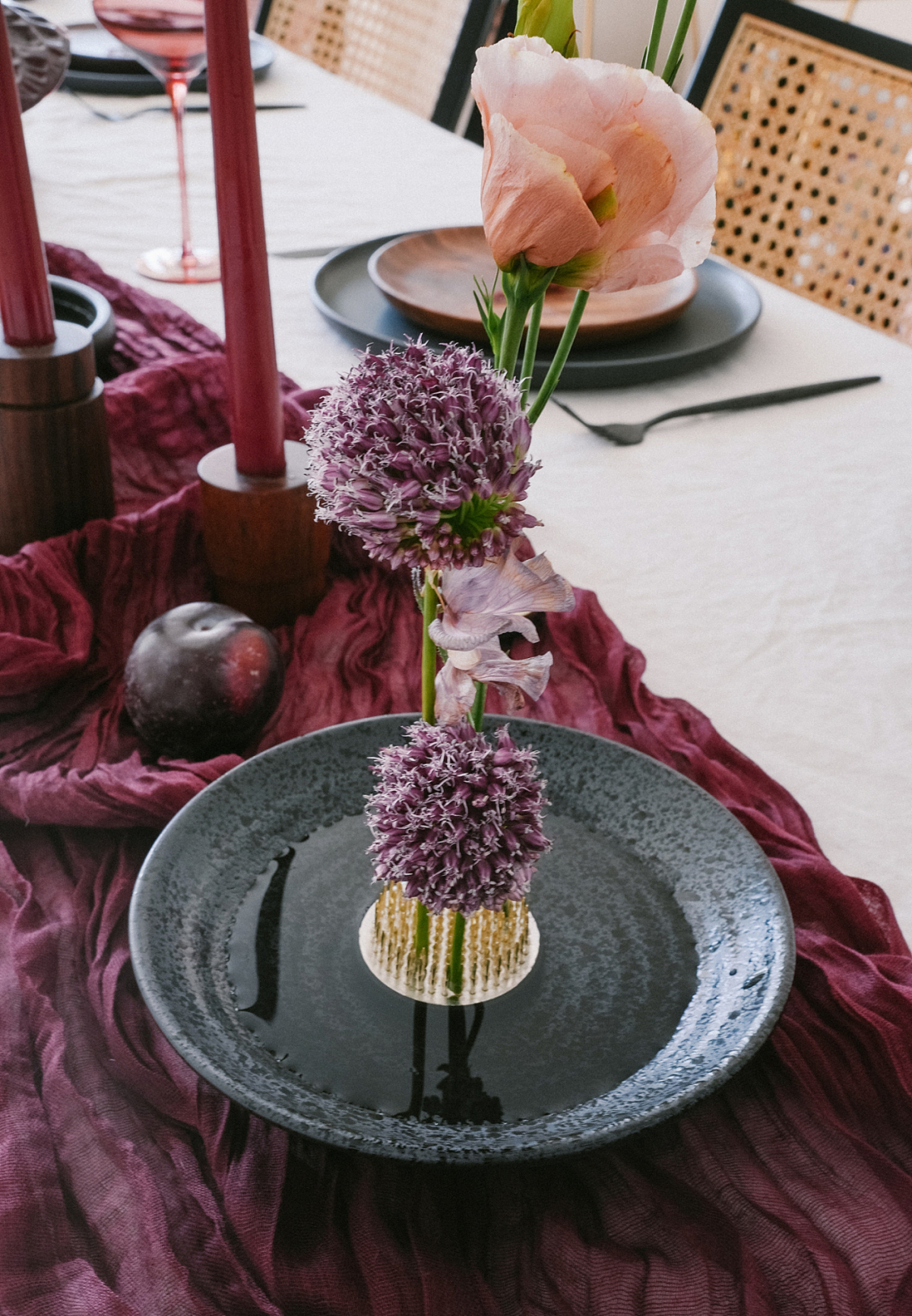 Mauve tablescape elements
Even though I wanted to create a mauve color palette, I still wanted to add in different colors for dimension. For example, I created a variety of different tones by adding in the multi-colored wine glasses. I chose to stick to the 4 colors from the pack that matched my theme.
The great thing is that most of the elements that I used for my Mauve Fall Tablescape are from Amazon. You can easily re-create this look for a special event or holiday party.
List of Amazon Items used for the Mauve Fall Tablescape:
This tablescape is special to me because it makes a statement without doing too much. I love the sense of calm and minimalism that it brings to the festive decor. If you're unfamiliar with ikebana floral arrangements, I highly suggest you to give it a try this season.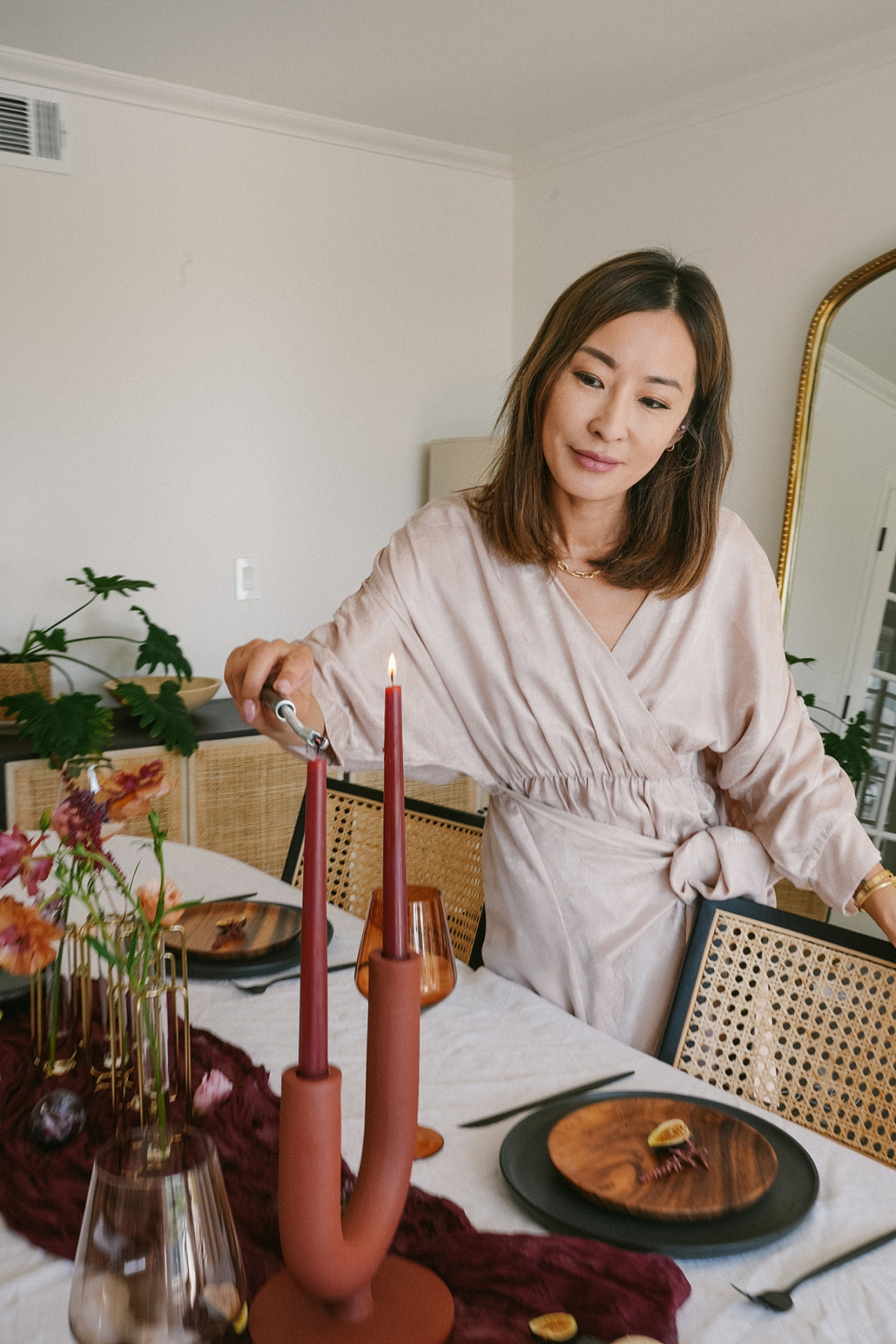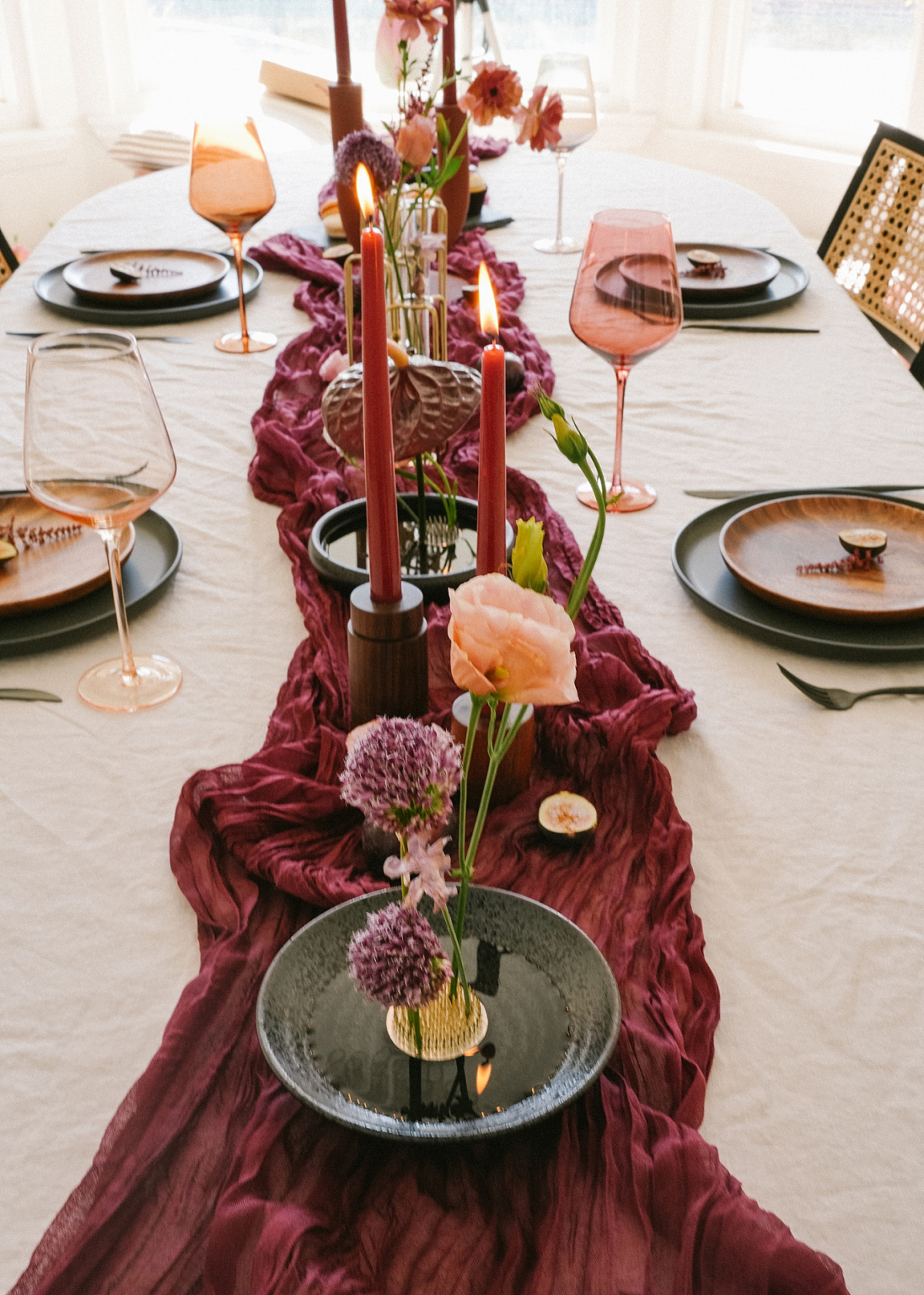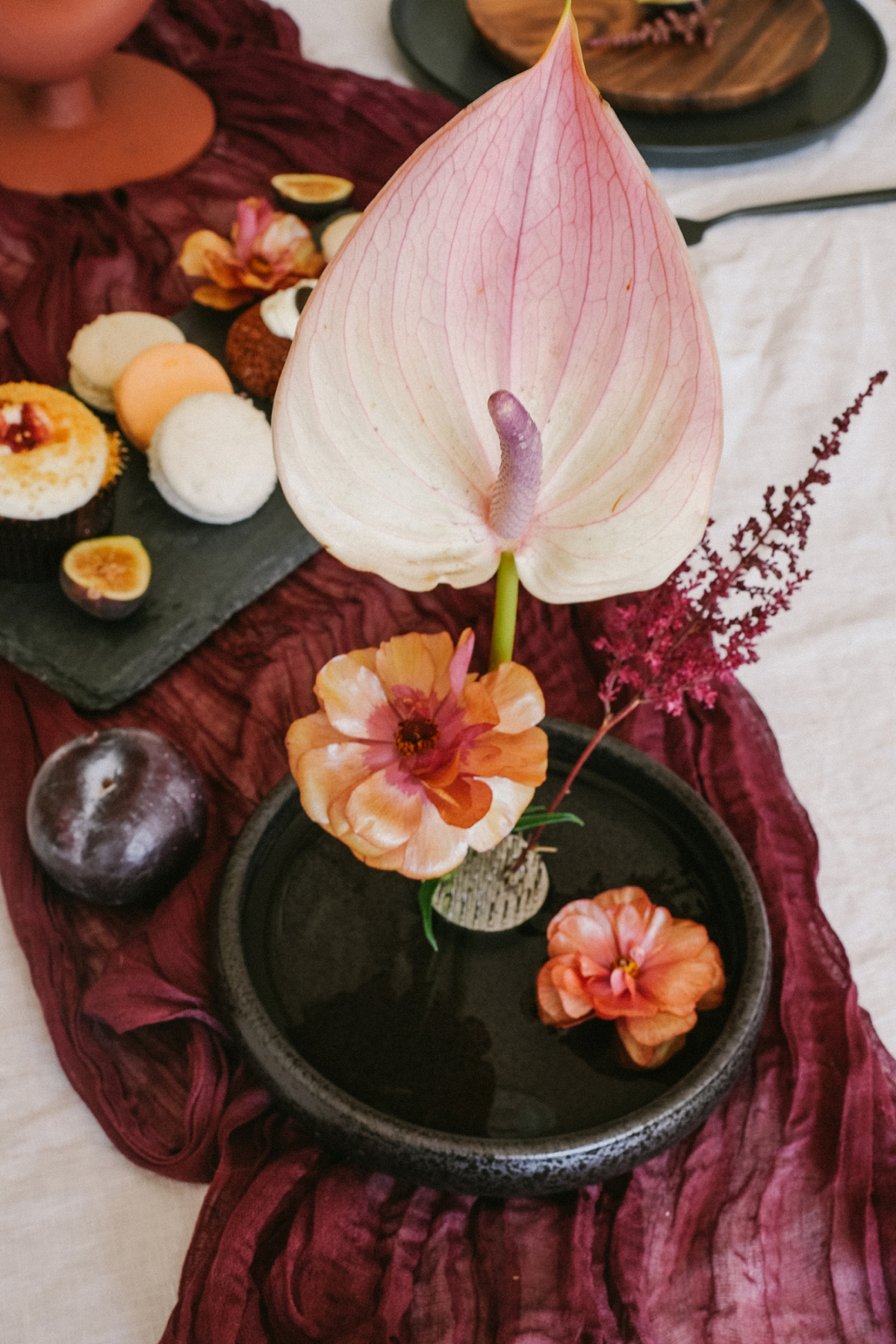 What do you think? If you like this post, also check out previous fall tablescape and decor ideas Fall edible holiday tablescape and fall mantle decor.