Charcuterie boards are such a classic party treat, so I decided to make a sweet version for Valentine's Day. I love the look of this Valentine's Day sweets board and I am excited to make this a yearly tradition for my kids.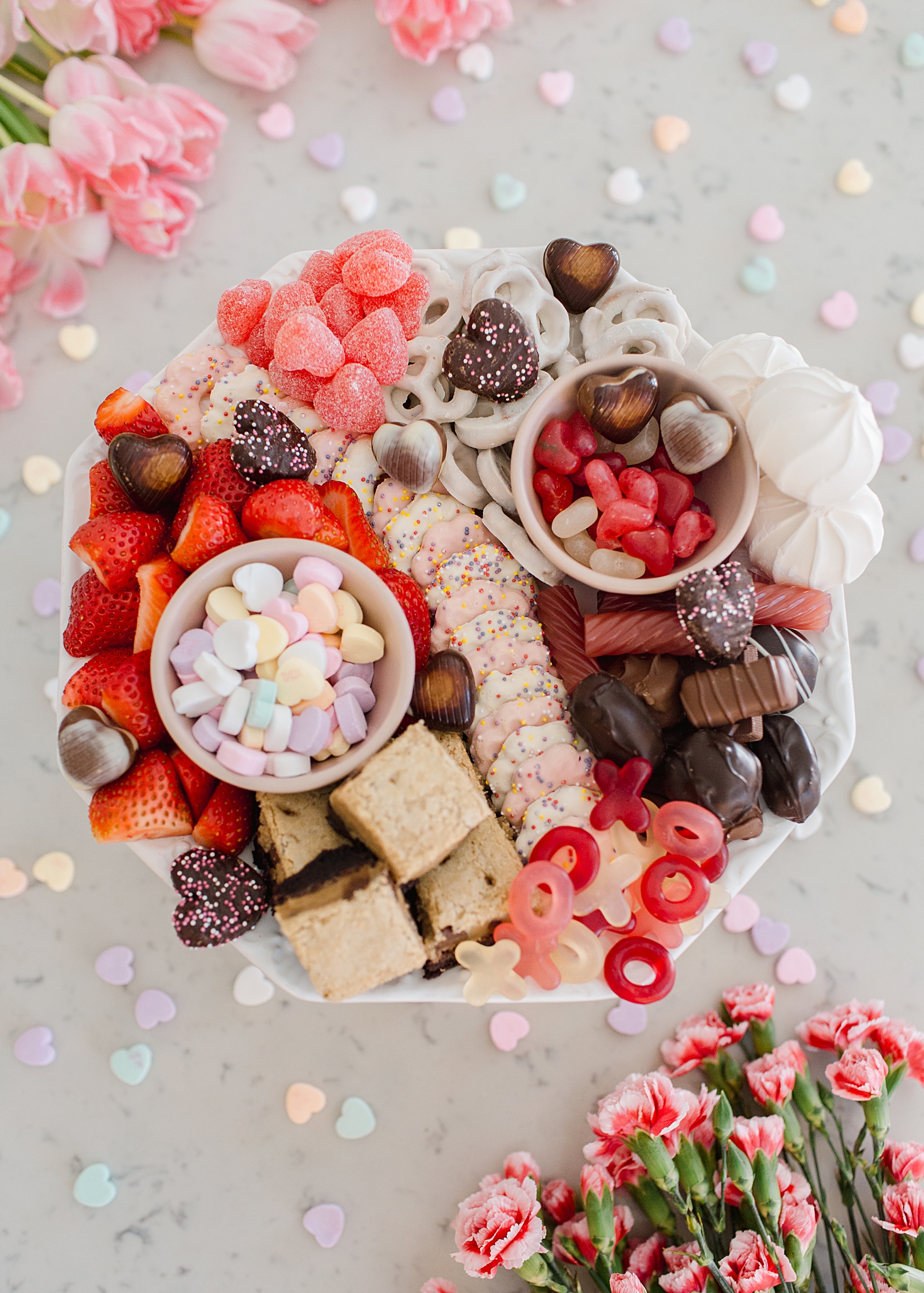 Valentine's Day Sweet Charcuterie Board
This Valentine's Day sweets board is so easy to create and you can create your version of this board by following the general color palette of white, shades of pink, red and touches of chocolate brown. Let's be real, it's not a complete Valentine's Day until you have chocolate!
Here are the main items I used in this board.
Feel free to get creative with this and use what you and your loved ones like to eat. Anything in this bright Valentine's Day color palette will work.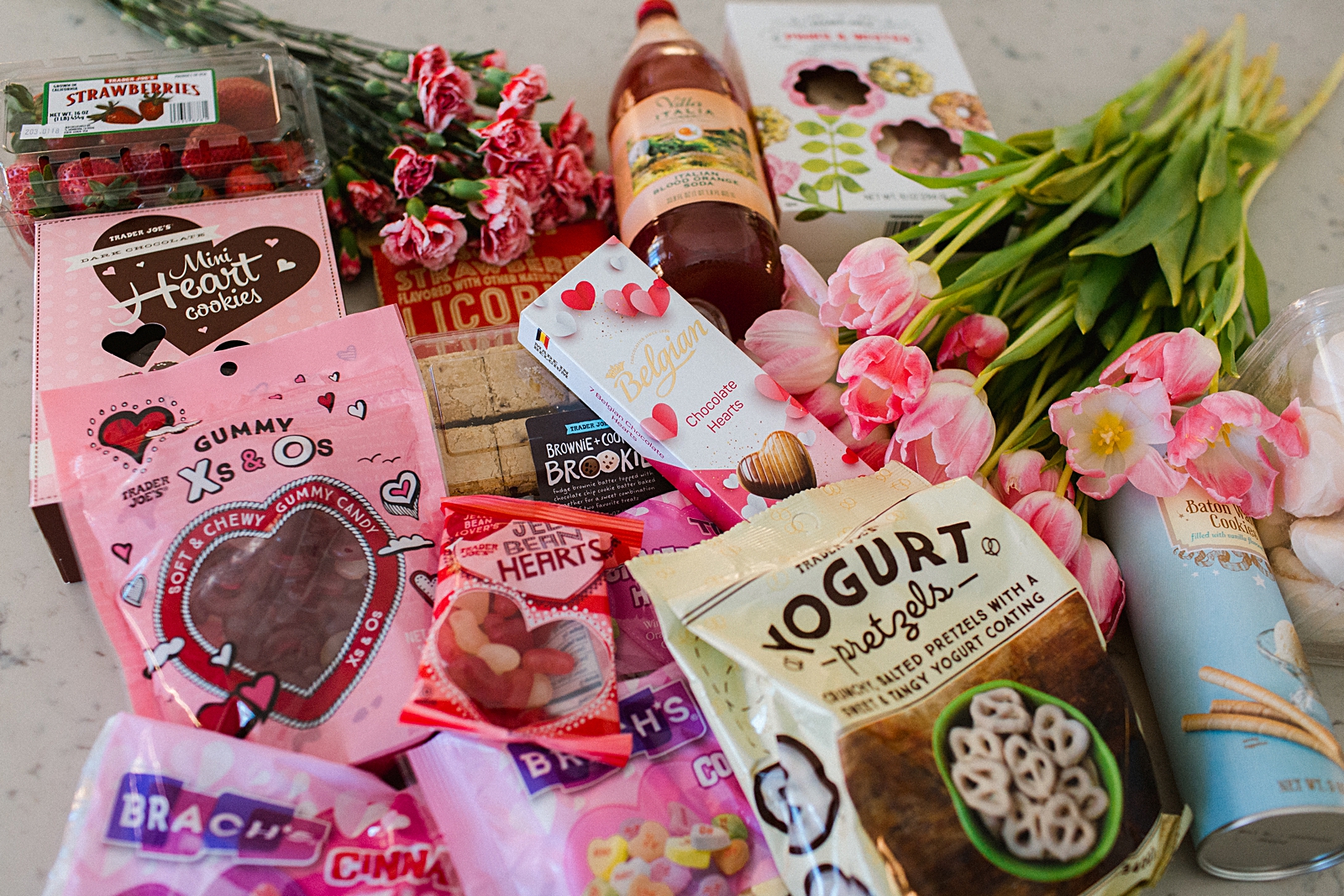 Cake Stands:

Assorted Pinch Bowls:
Follow these 3 easy tips to create your own version of this sweets board!
First, start with a pretty cake stand or any sort of flat board/platter. I used a white cake stand since I wanted to make it look a little different than the cheese and charcuterie boards I had been making for the holidays.
Second, use small pinch bowls for the smaller and loose candies. I used two mini pink pinch bowls for my mini heart candies. This helps to keep your board more organized and less messy.
Lastly, something fun I tried with my pink and white yogurt covered cookies, was alternating the colors and snaking them through the center of the board. This made for a natural separator in the middle of the board for me to add all the other yummy treats around it.
Finally, no sweets board is complete without a sweet sparkly drink and some pretty flowers.
I hope that you try out this look for your significant other, family, and/or friends. It is so simple and such a nice treat to share with loved ones on Valentine's Day.
You can read my other DIY Valentine's Day Treat ideas here and Valentine's Day gift ideas for kids here.