I love crystals so much, and I have a pretty good collection. You can read more about why I love crystals here. Nowadays more and more people seem interested in crystals so this would be the perfect DIY Valentine's Day gift idea for your crystal loving friends.
Whether or not you believe in its healing powers, crystals help to raise your vibrations and are pretty to look at in your space. It's also a great idea to add natural elements like crystals in your bedroom and work space.
DIY Valentine's Day Crystal Box
This fun assorted crystal box was very easy to create and Tess enjoyed this so much more than the chocolates that actually come in the boxes. This is the kind of chocolate box that you will definitely want to receive!
To create DIY Valentine's Day crystal box, you only need the following three items.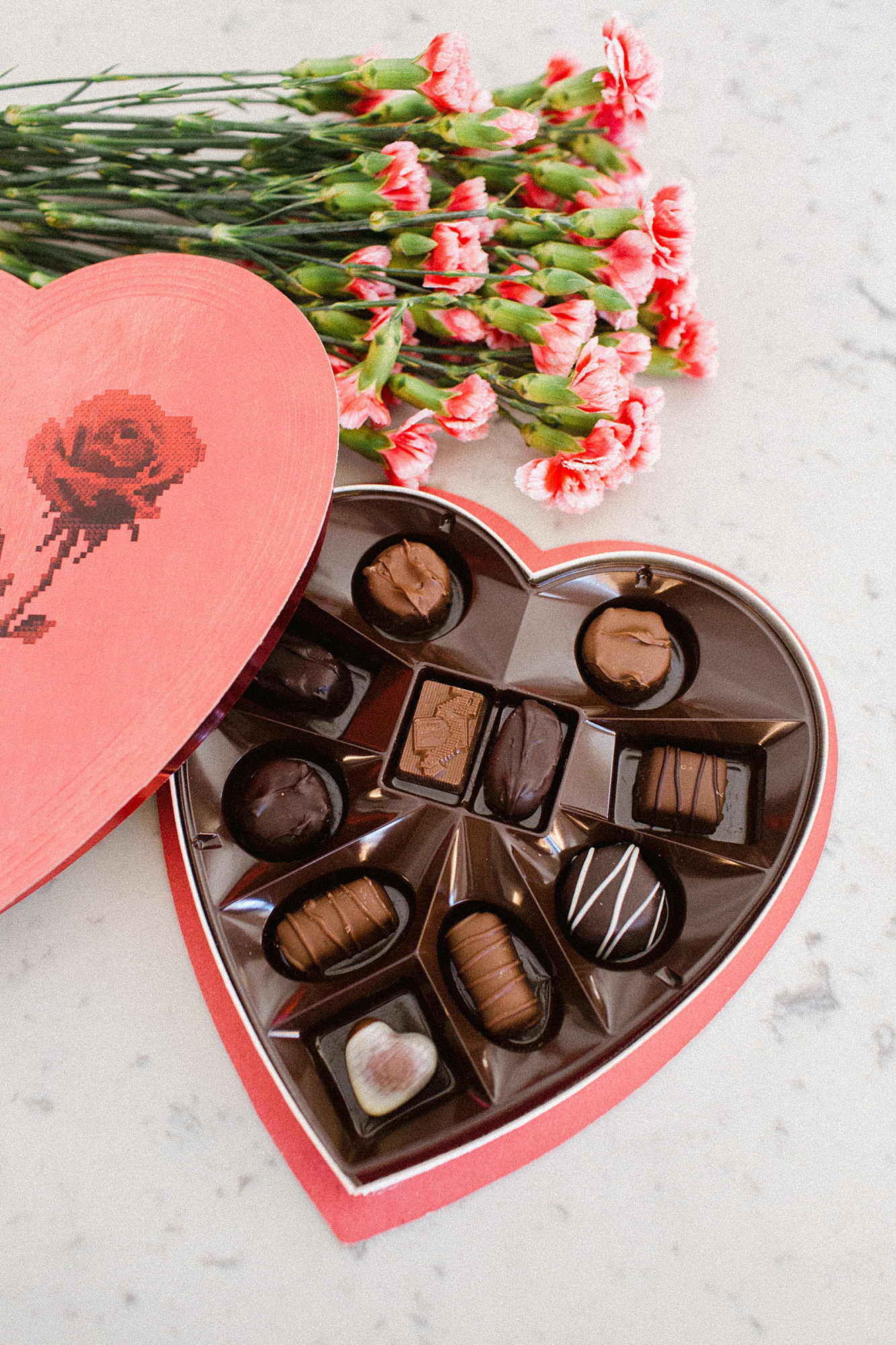 1. Valentine's Day Heart Chocolate Box: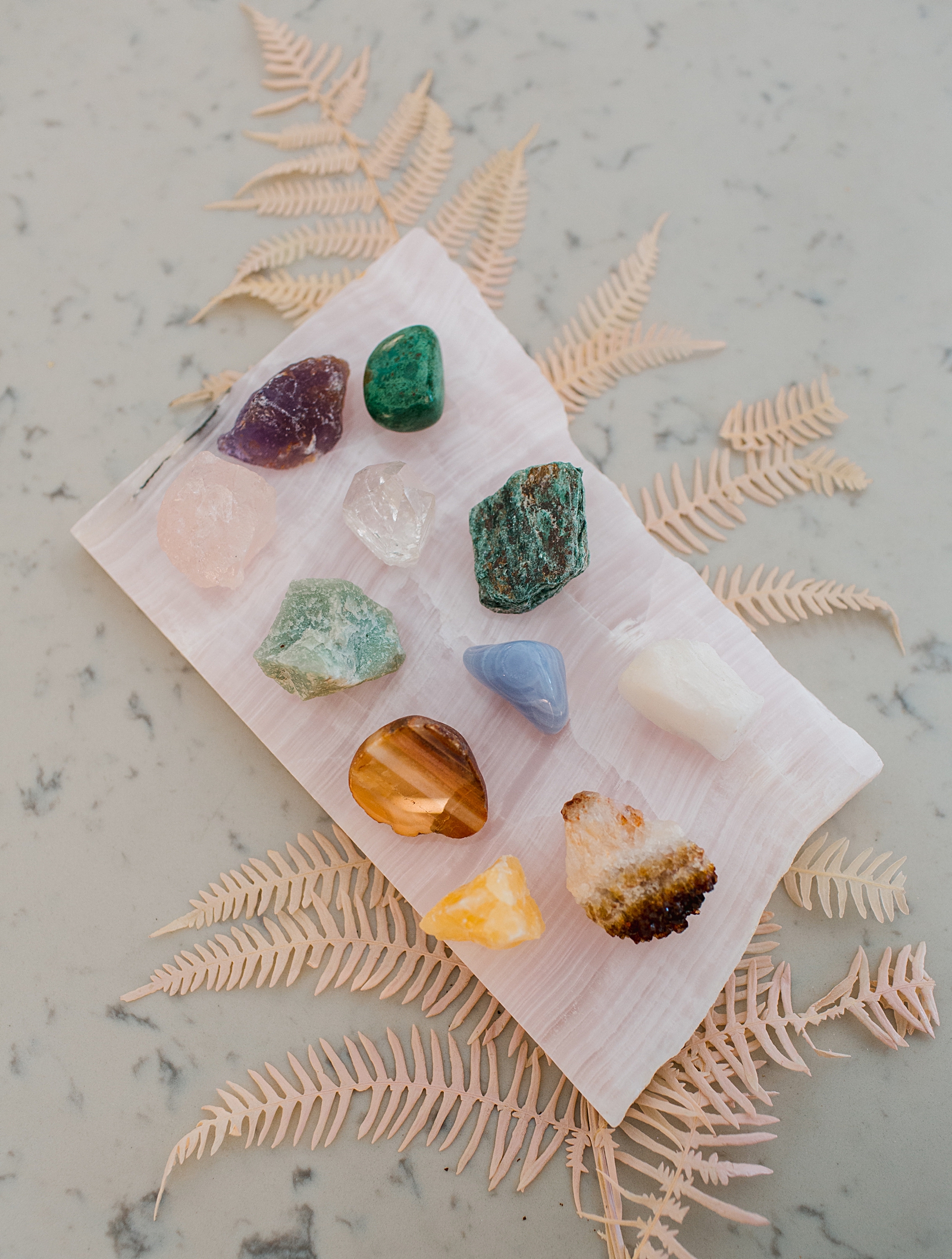 2.Assorted Crystals:
3.Ribbon: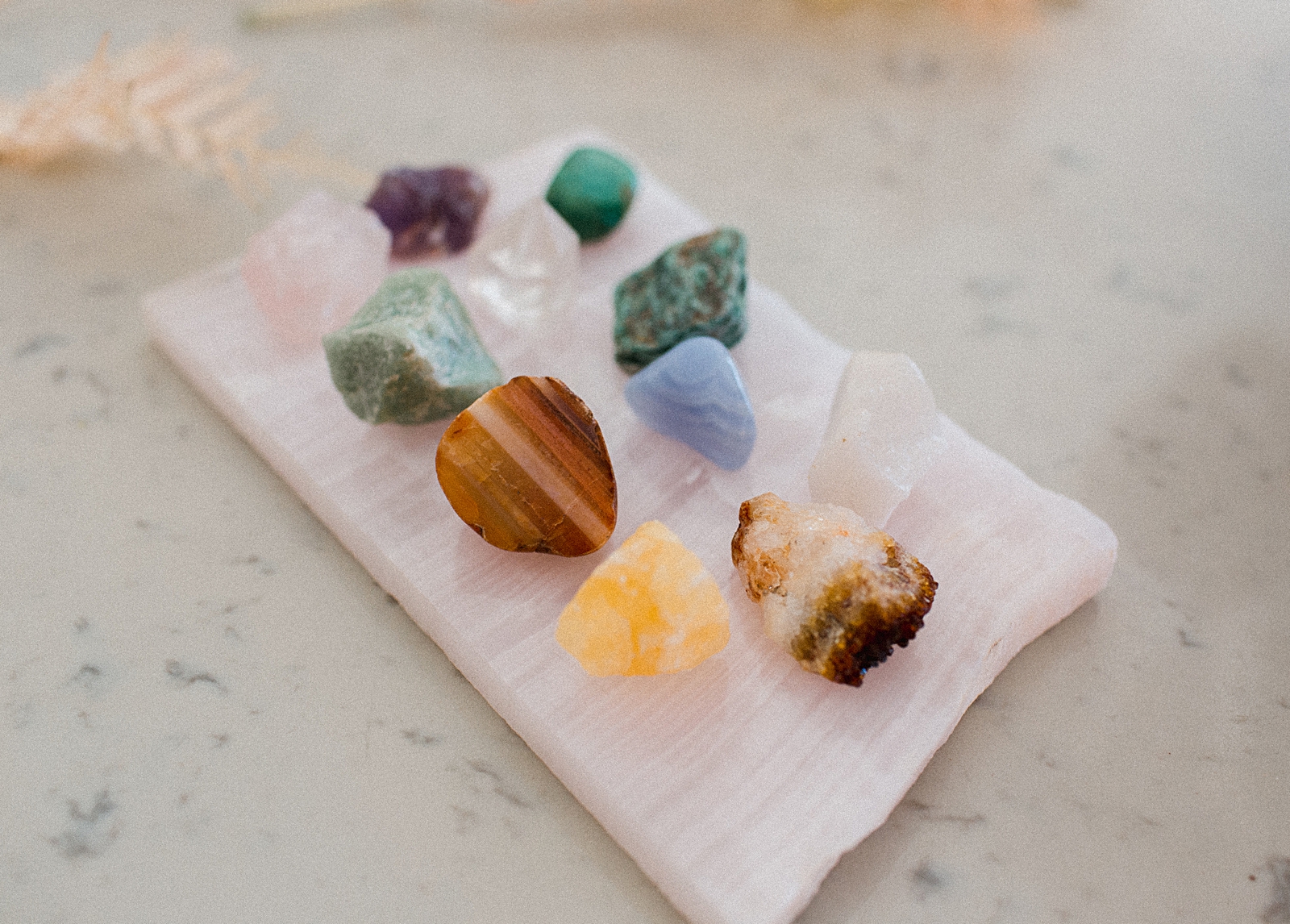 Some of my favorite crystals that I included are:
Rose Quartz – stone of universal love

Amethyst – promotes intuition and balance

Blue Lace Agate – great as a calming stone

Hematite – for courage, inner strength and grounding

Green Calcite – great for distance healing and increased prosperity
The color of each crystal is so beautiful and unique. It's such a beautiful element that comes from mother nature and I am glad I get to share my love of crystals with my daughter Tess.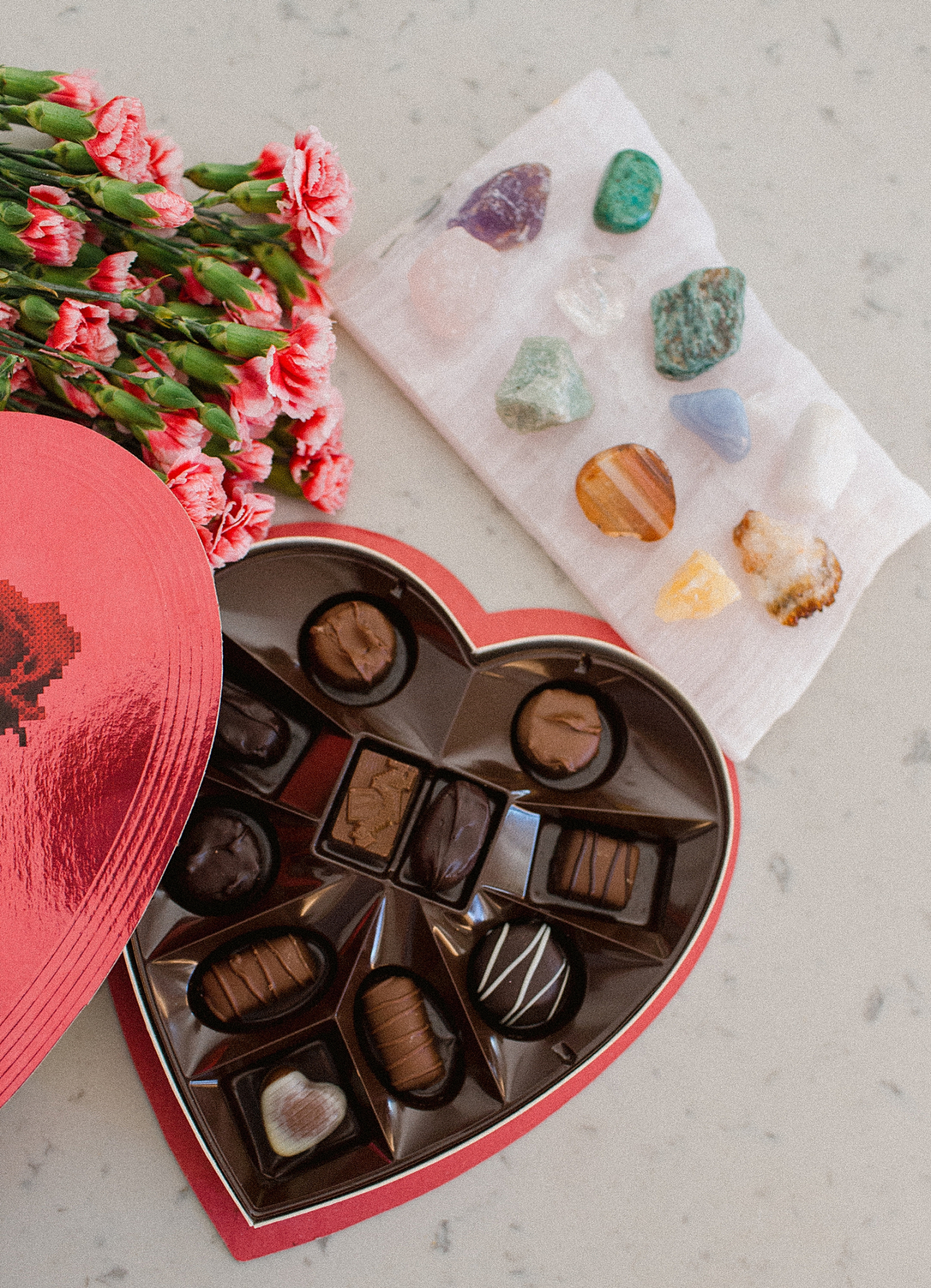 I hope that this idea inspires you to gift this unique crystal box to someone you love on this Valentine's Day!
You can find more Valentine's Day charcuterie board inspirations here.