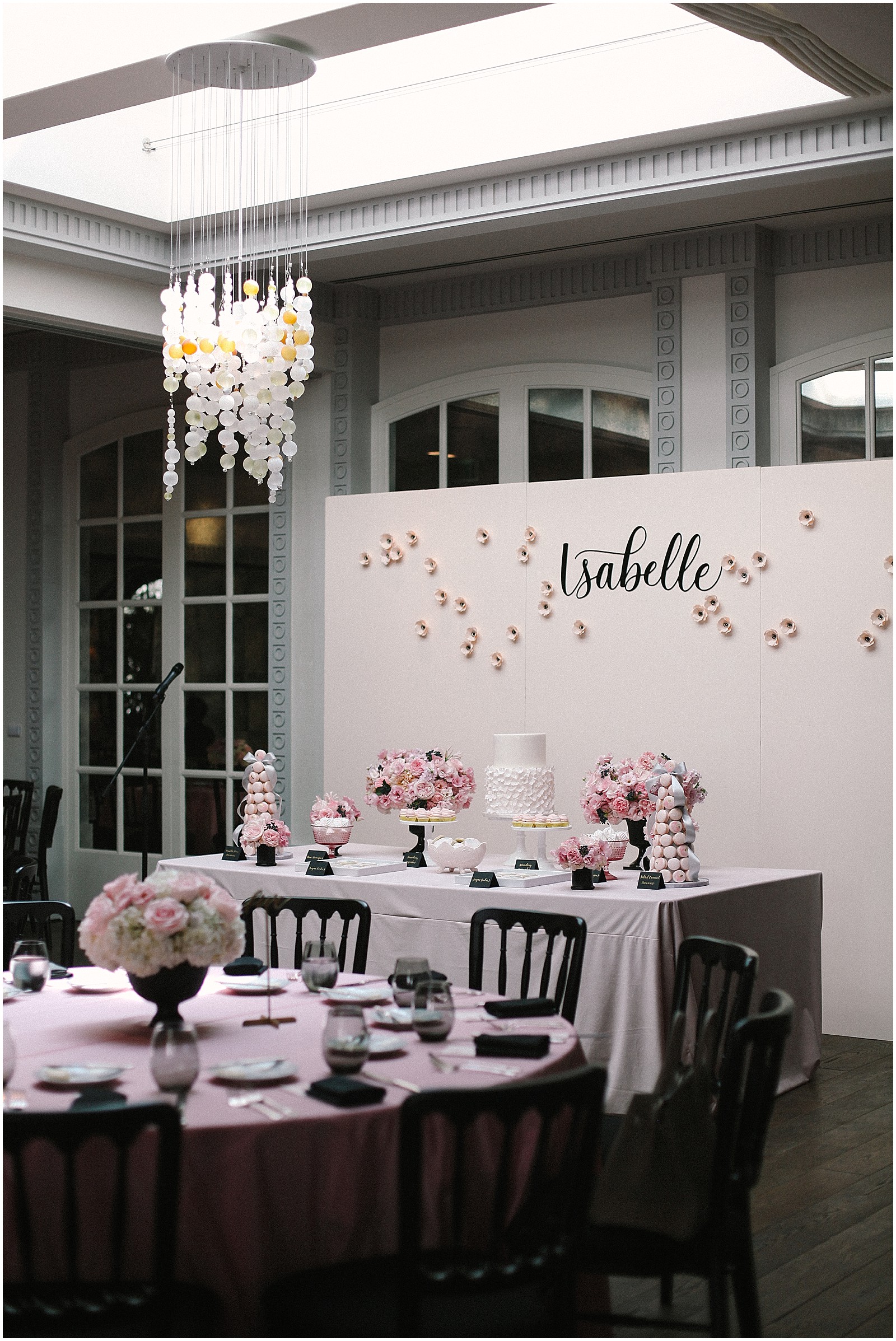 Today I want to share a beautiful, pretty in pink first birthday put together by the talented planners of So Happi Together.  Whether you're thinking about hiring an event planner for your baby's party or looking for inspirations, be sure to read through this post, check out the vendors below and view numerous inspirations in the First Birthday library!
What Is Dol or Dohl?
Korean first birthdays (also known as dohl or dol) are a huge family event similar to Sweet Sixteen or Quinceañera . In the old days many babies didn't survive past their first birthday due to poor health, disease and lack of resources. Therefore, this is a way modern day Koreans continue to celebrate a baby's most important milestone by presenting their one year old to their beloved family and friends in a meaningful gathering. 
Many moms hire event planners, photographers, bakers, calligraphers and florists to create a dream event for their child. Fortunately, it's also customary for the guests to bring cash gifts to the event, which helps to pay for some of the cost. ?
The dol is a wonderful tradition in the Korean culture that I love to share with my readers in an ongoing First Birthday series. Check out the inspirational details below!
Location: Spago, Beverly Hills
Style: Girly, floral, feminine, pink, Parisian
Color: Pink with touch of gold, black and wood 
Note the pretty pink details you find throughout the party. I love the pretty packaging of favors and gold calligraphy table cards.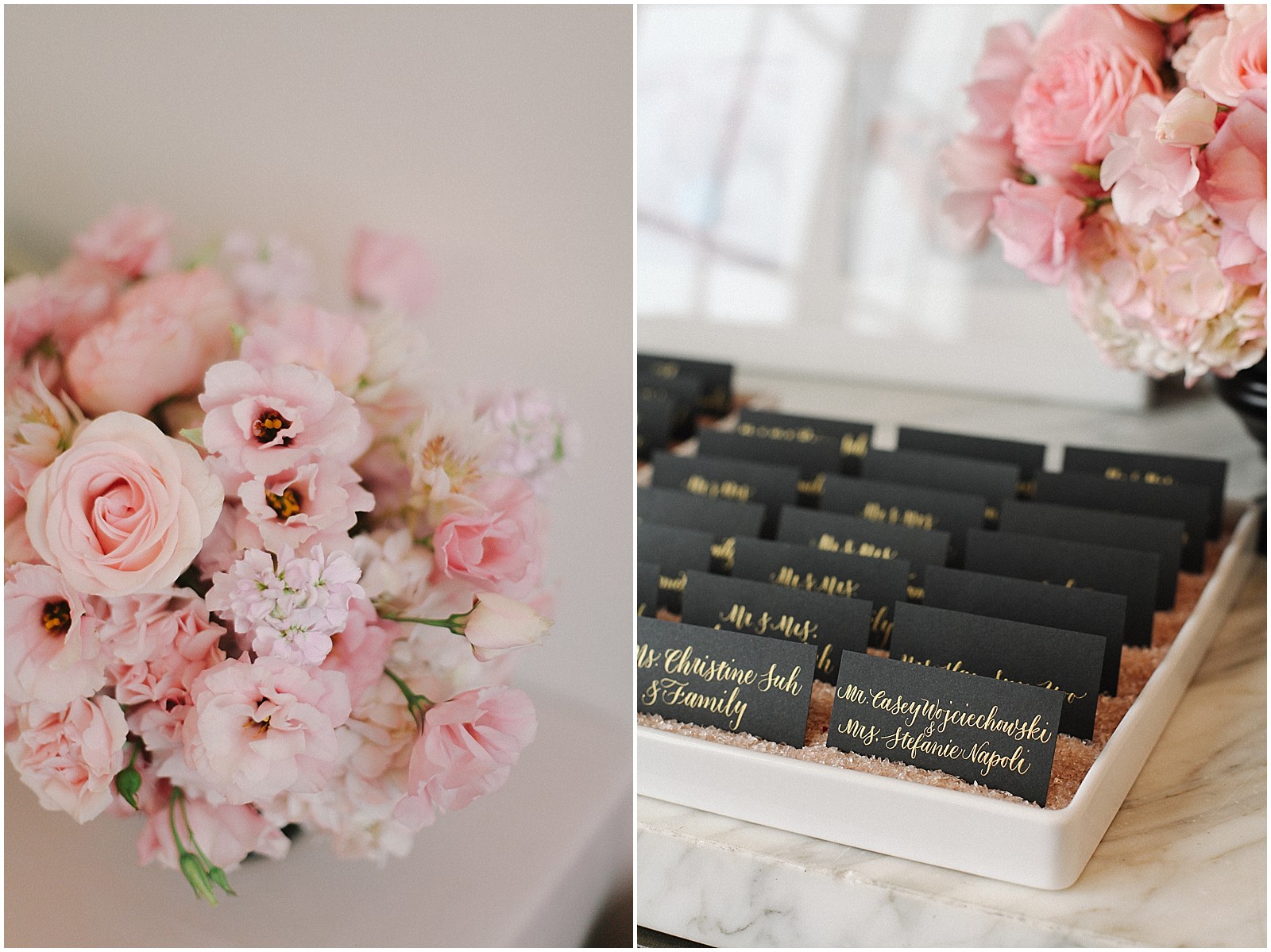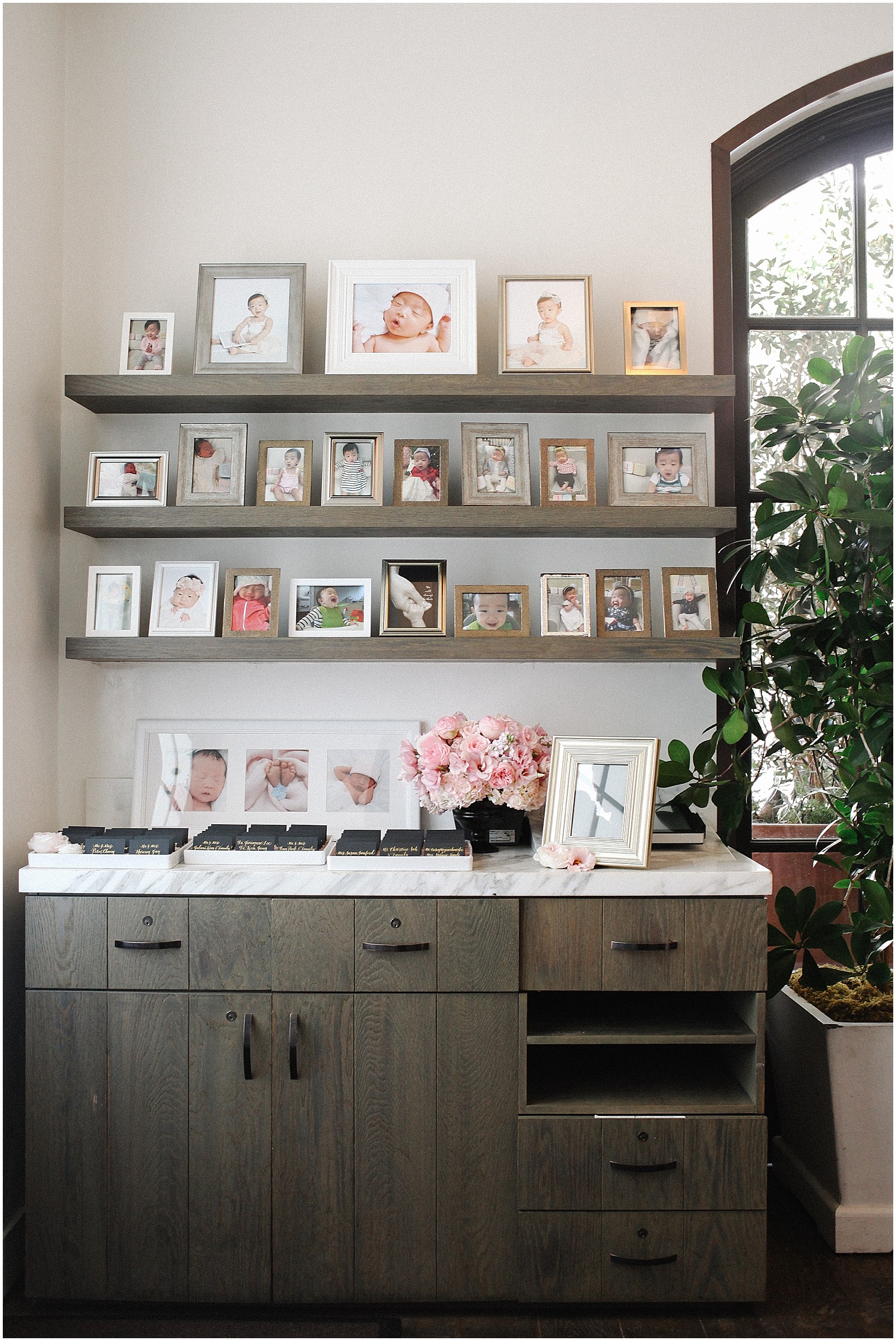 I also love how the baby's photos are displayed in assorted frames that complement the overall decor.
Doljabi details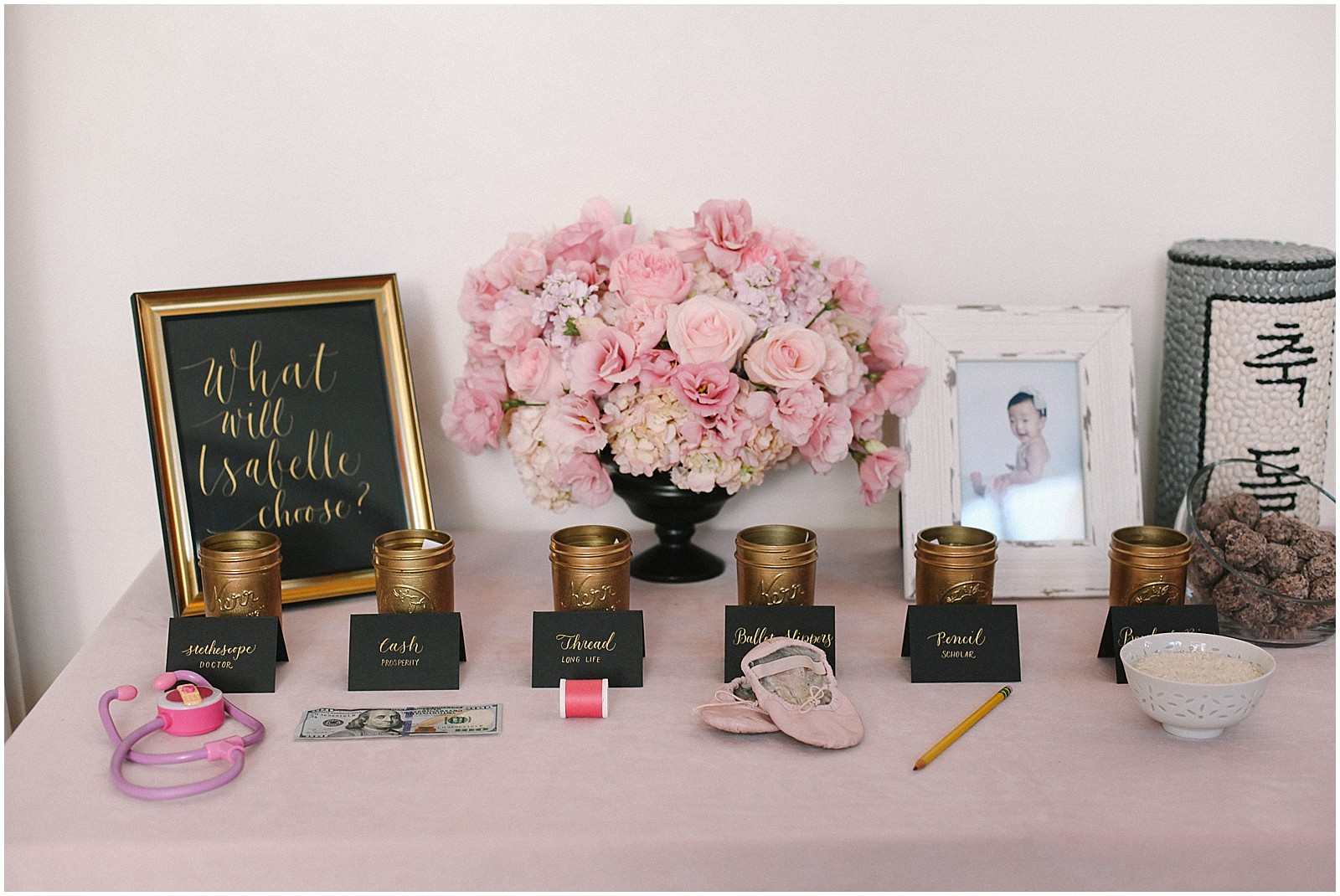 The gold and black calligraphy sign and cards are so elegant and pretty.
Head table
Parisian chic
The varying shades of soft pink, beige and white mix perfectly with black accents. Note how each item on the table is accompanied by matching gold calligraphy cards. I love how the backdrop and table decor look girly and simple without being overdone. The paper flowers on the backdrop are dainty and does not compete with the rest of the decor. And the texture of that white cake is gorgeous!
Isabelle's head table is perfectly executed and I just love how soft and feminine the entire look is.
Desserts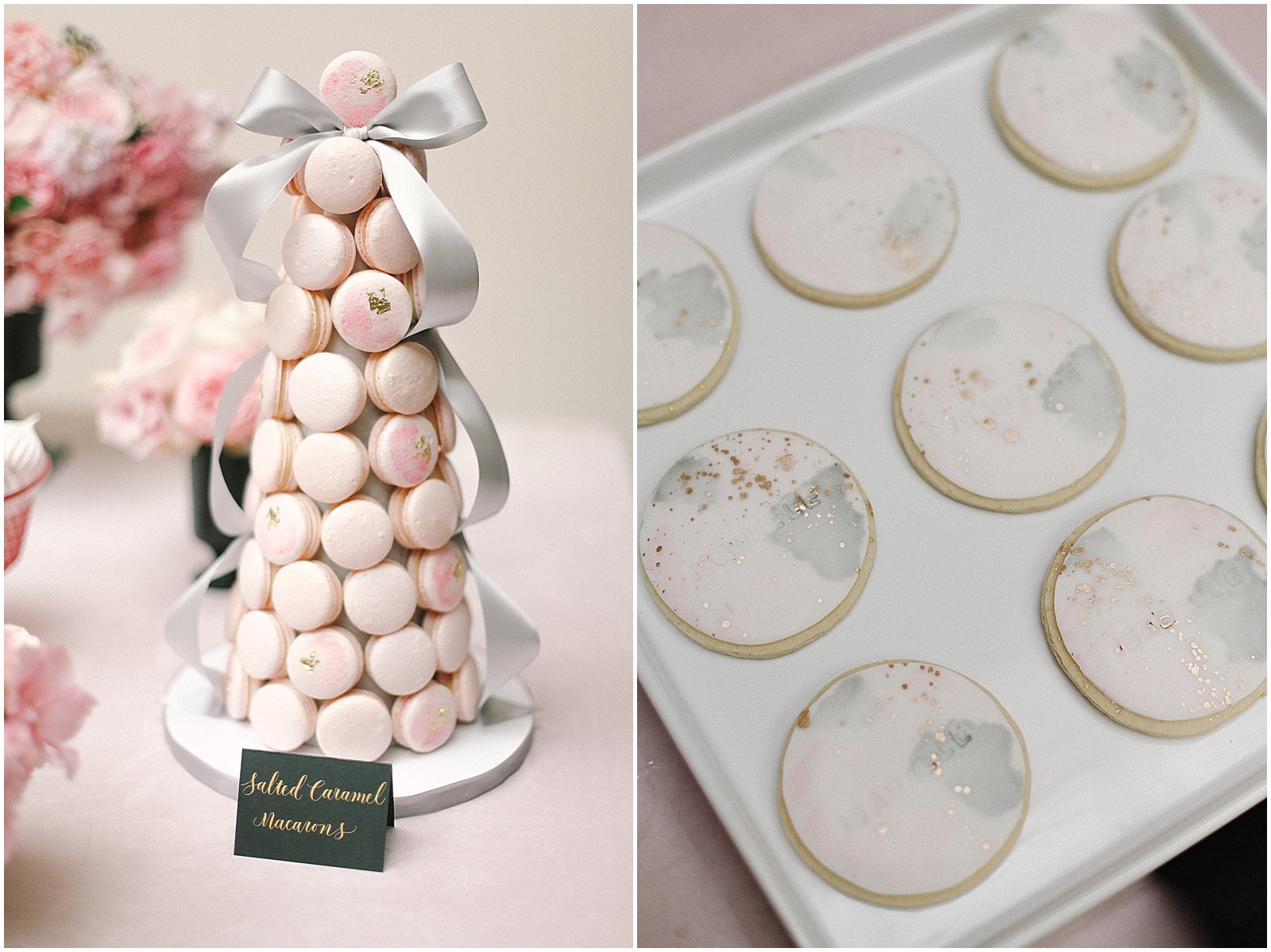 The salted caramel macaron towers and personalized cookies are to die for!
Cotton Candy Machine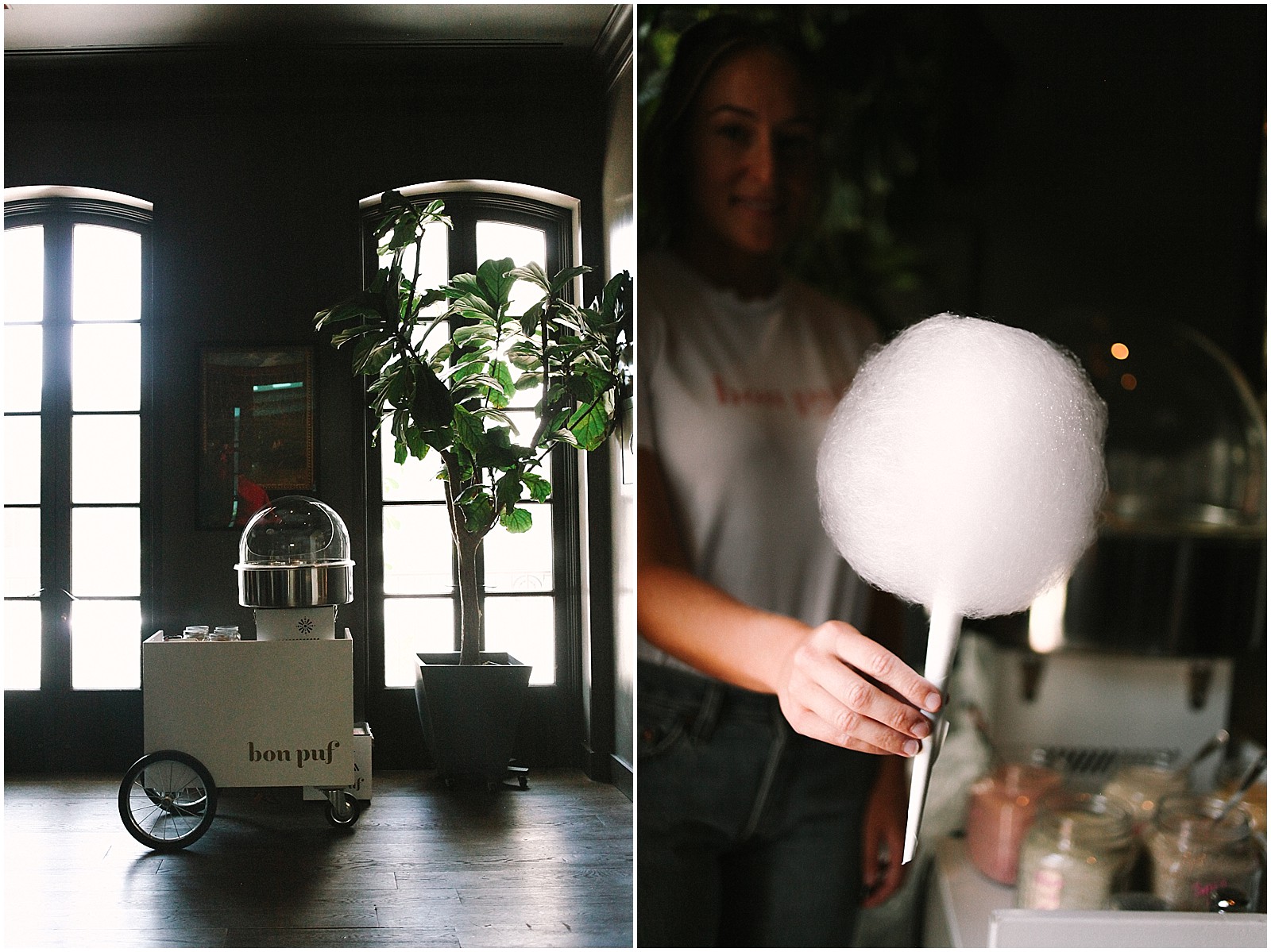 Who doesn't love artisan cotton candy? This is the perfect addition to any birthday party for a sweet child.
Venue + Details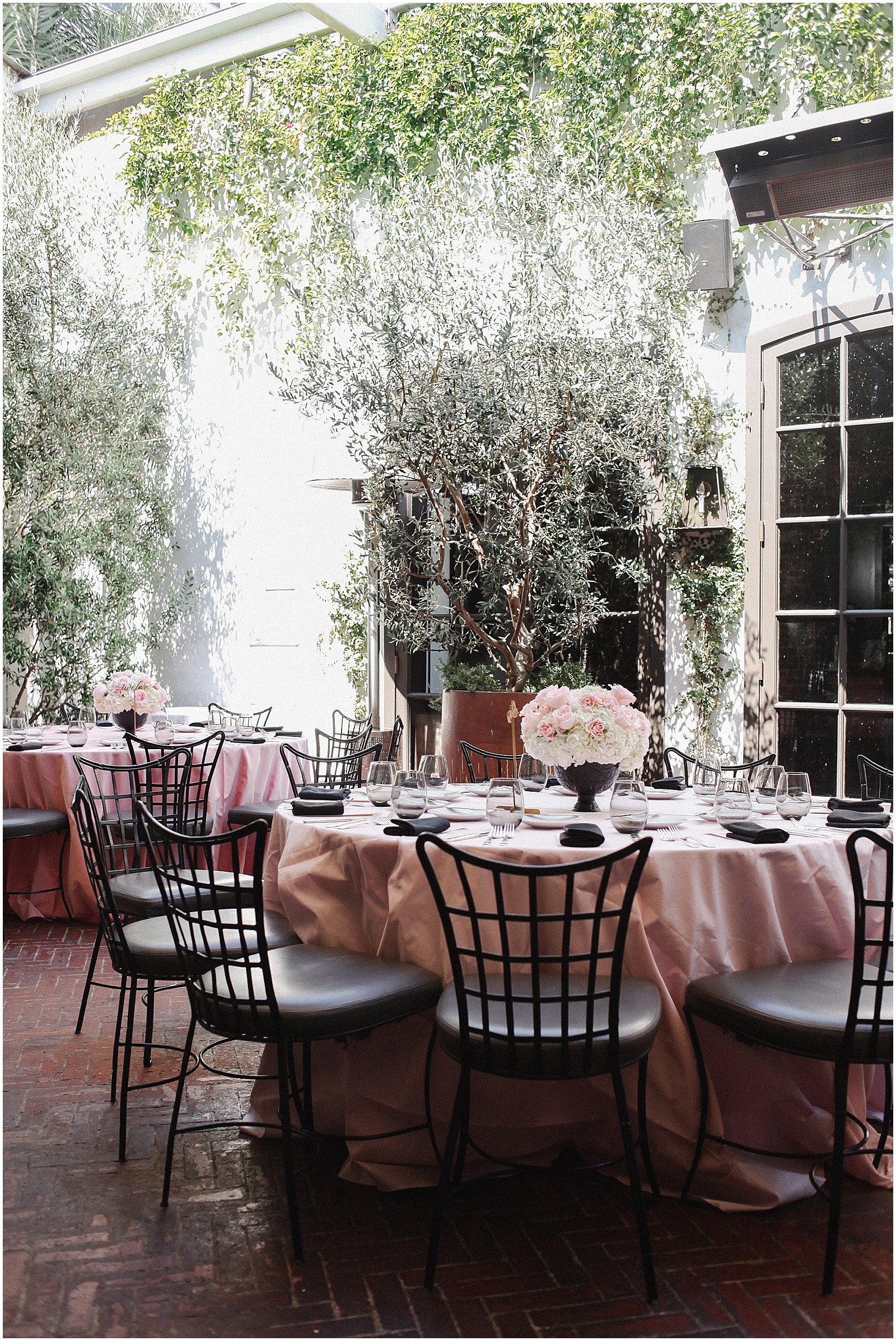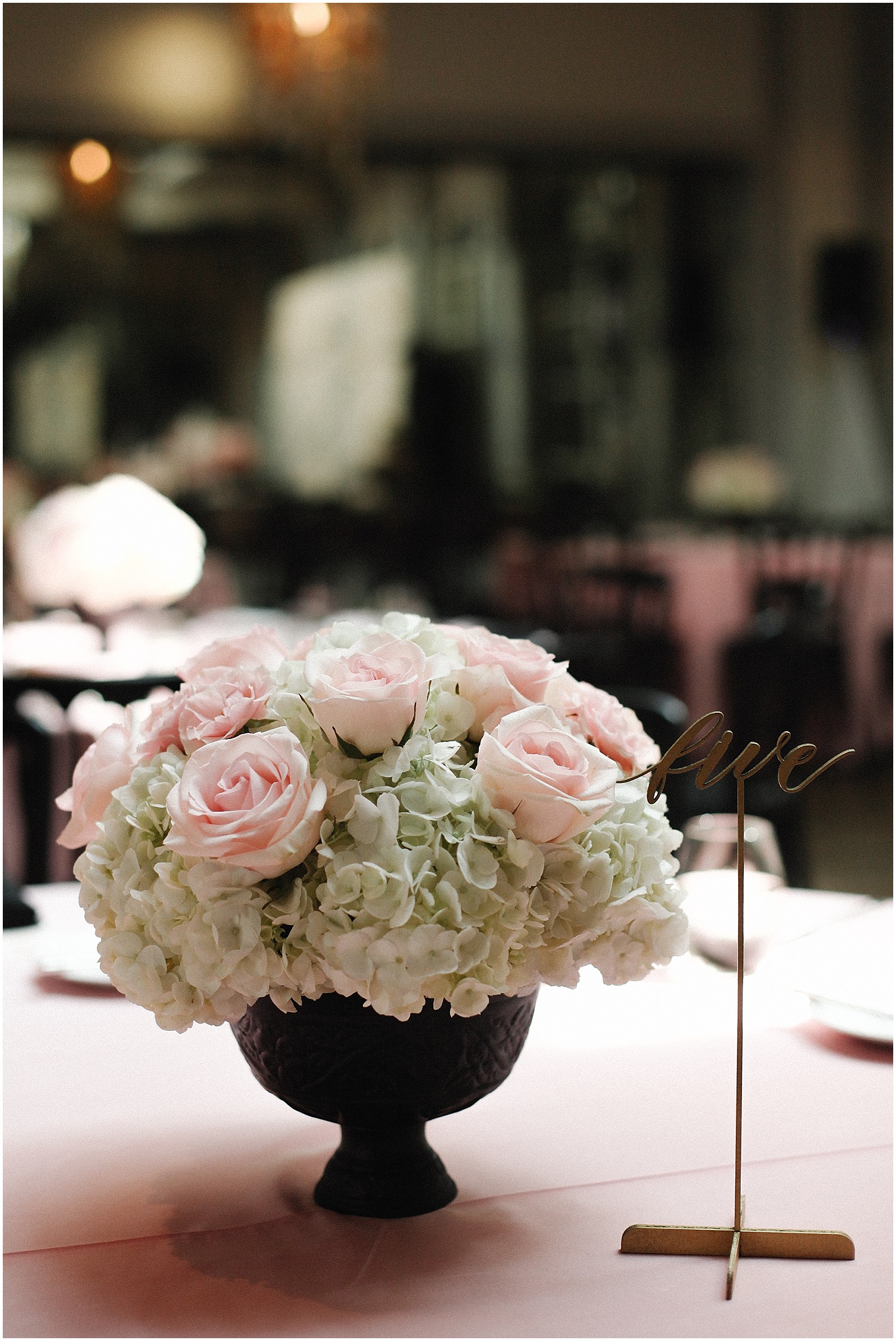 The details of this party is simply breathtaking. I love how the soft pink + gold + black work together to make everything look so dainty and pretty, perfect for a little girl's birthday party.
Everything looks elegant yet simple and no detail is overdone. You can certainly see the professional touch in every detail and vision. Perhaps this is why many parents opt to hire party planners instead of decorating on their own.
What do you think about this pretty in pink birthday party for Baby Isabelle? Which detail is your favorite? Please leave your thoughts in the comments below!
If you enjoyed this post, please pin the photo below for inspiration!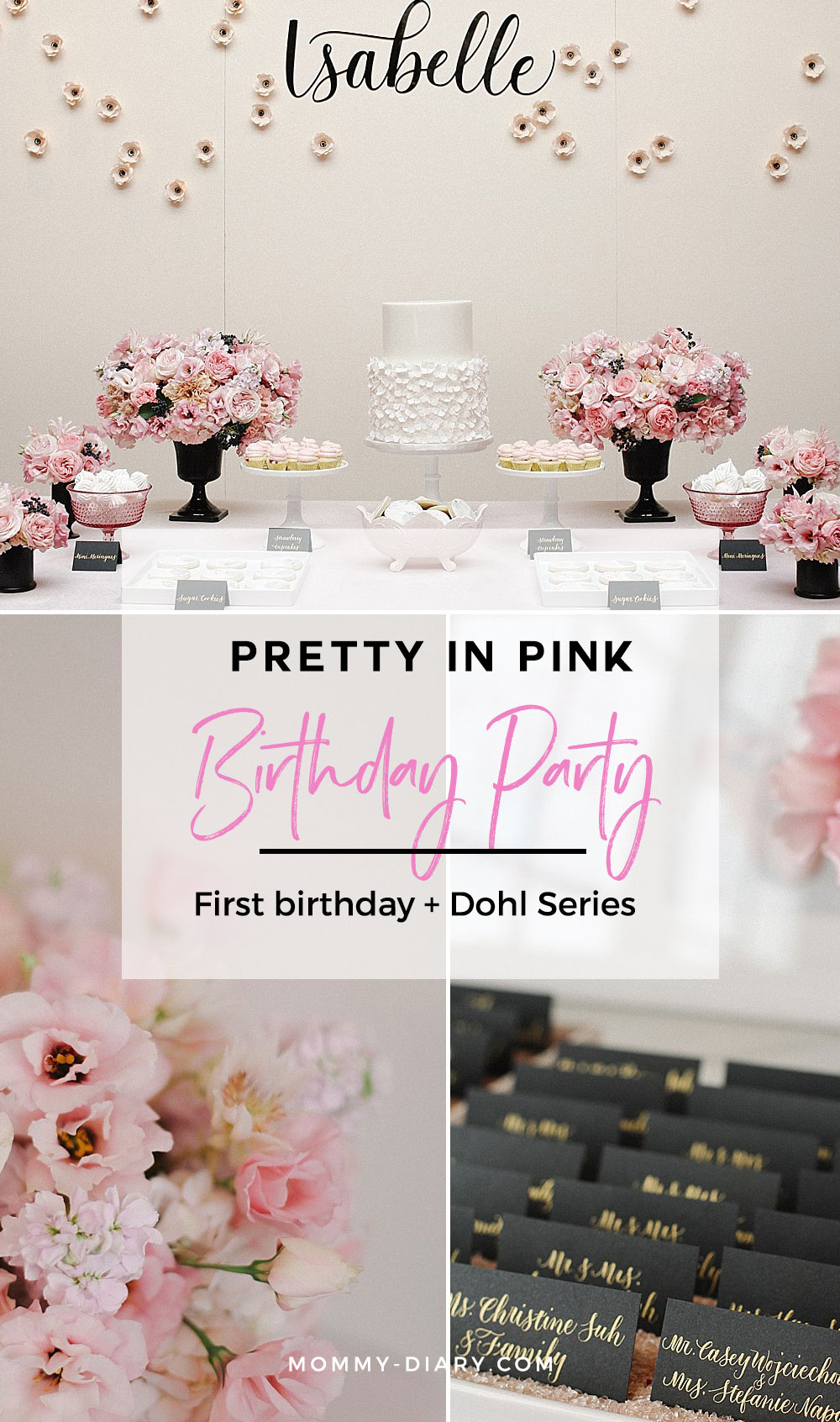 Vendors
Venue/Caterer/Bar: Wolfgang Puck/Spago
Planner: So Happi Together
Backdrop: Aether Workshop
Photographer: Esther Sun
Florist: Heavenly Blooms
Linens: La Tavola
Cake/Desserts: Sweet and Saucy Shop
Entertainment: Up Up and Away, balloon twister and face painter
Cotton Candy: Bon Puf
Calligrapher: Red Letter Day
Traditional Korean rice cakes/favors: Dong Ban Mi-In