"Then from far away across the worlds he smelled good things to eat…so he gave up being the King of wild things"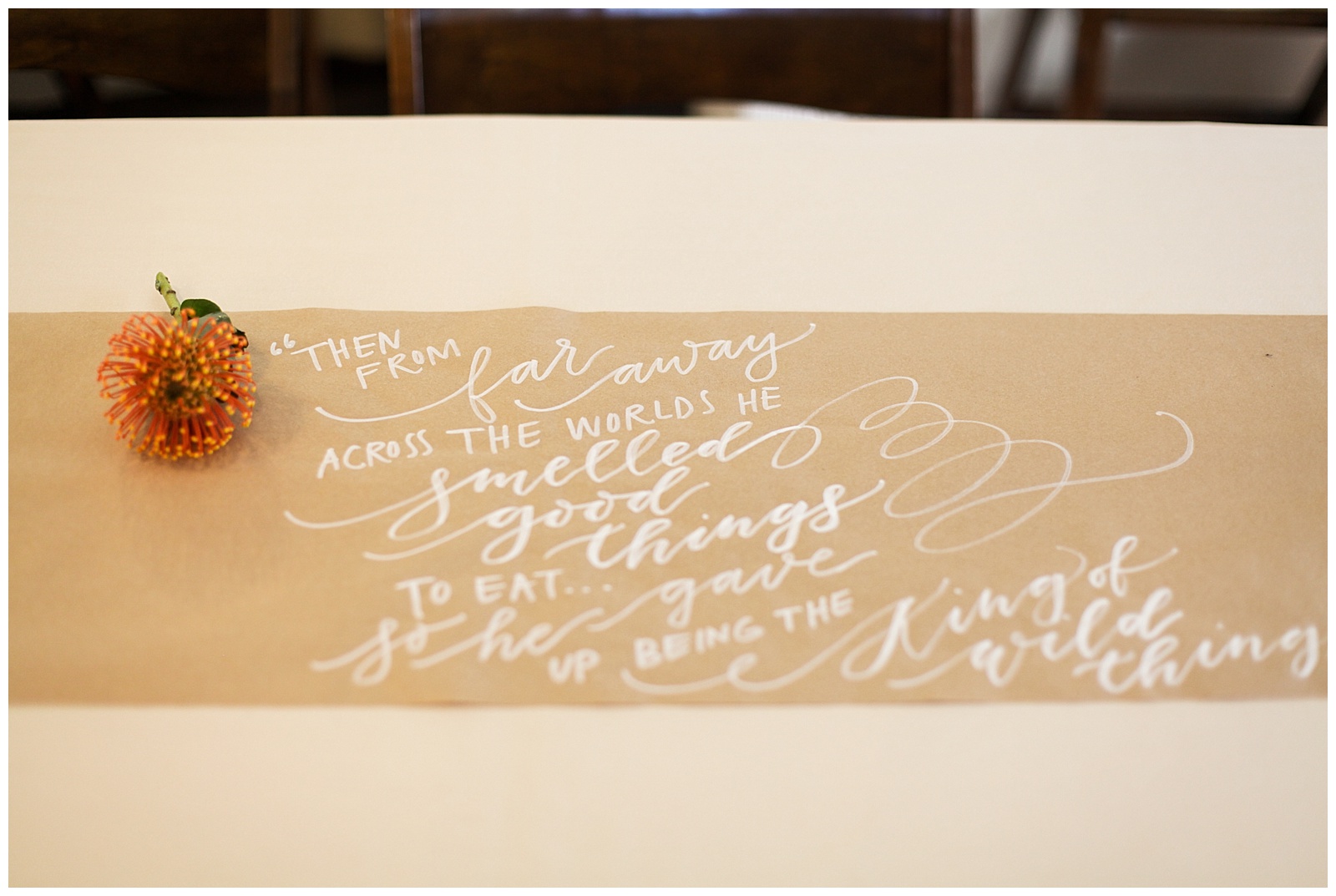 As a blogger who's obsessed with collecting and pinning inspirations on Pinterest, I've seen many unique and adorable first birthday ideas but none like this. My talented friends at Sohappitogether put together this adorable and original birthday party for baby Grayson that's perfect for this season of abundance and harvest.
Venue: The Unique Place (Los Angeles, CA)
Theme: Wild One, King of Wild Things, Warm florals, Lush Greenery, Wooden, Rustic, Whimsical, Forest 
The Head table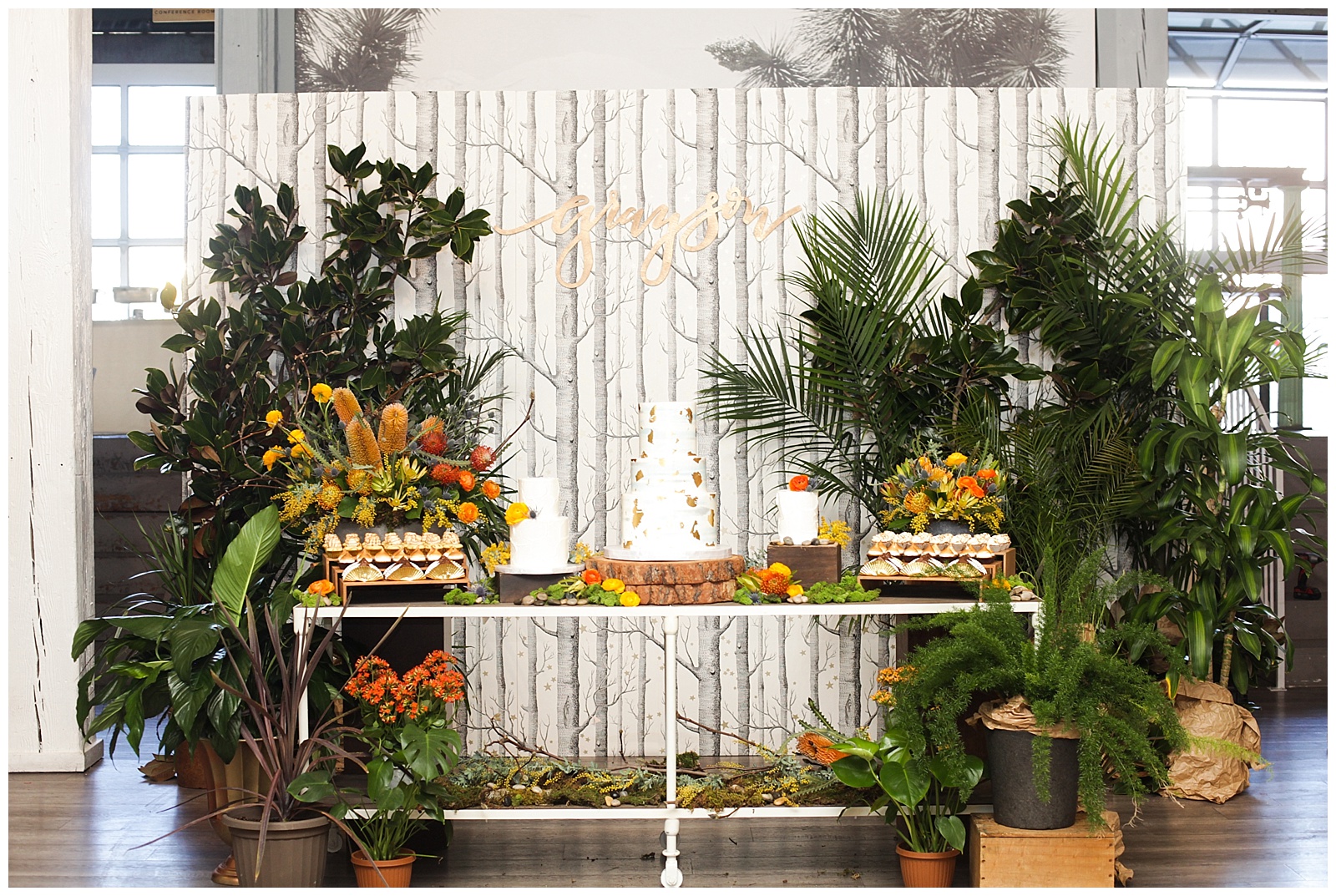 I'm obsessed with the lush greenery and warm floral details of this head table. I love that everything else is kept simple so it doesn't complete with the lush greenery and floral details. I also love the minimalist white table with sleek lines and the white backdrop with wooden details. It's the perfect juxtaposition of industrial with rustic! It's perfectly and professionally executed.
The details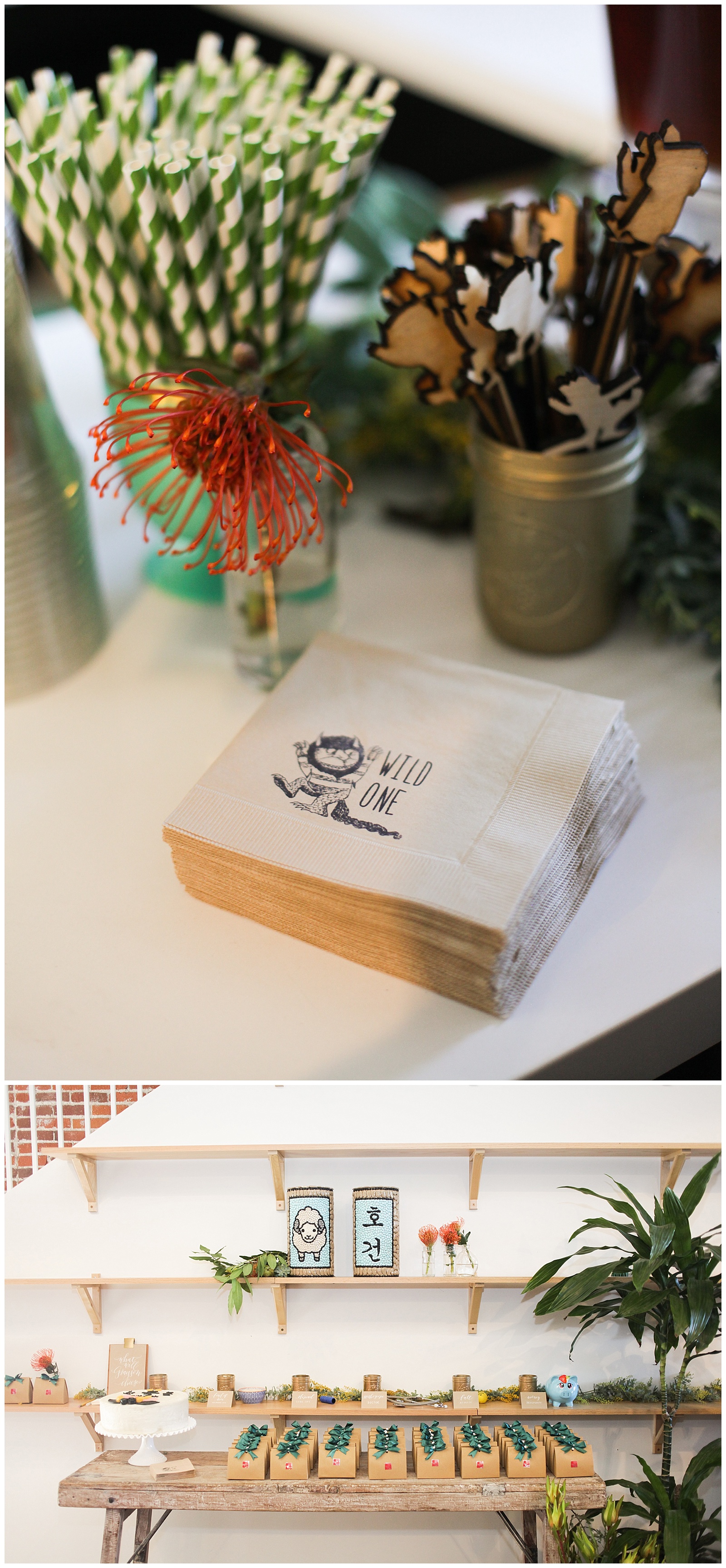 Nancy from Sohappitogether is the queen of utilizing the event space to add unique details to her party. This eliminates the need for unnecessary rentals and cuts cost for the parents. She also creates the most adorable party favor packaging with simple ribbon detail. You can see another example where she does this here.
Cake + Flowers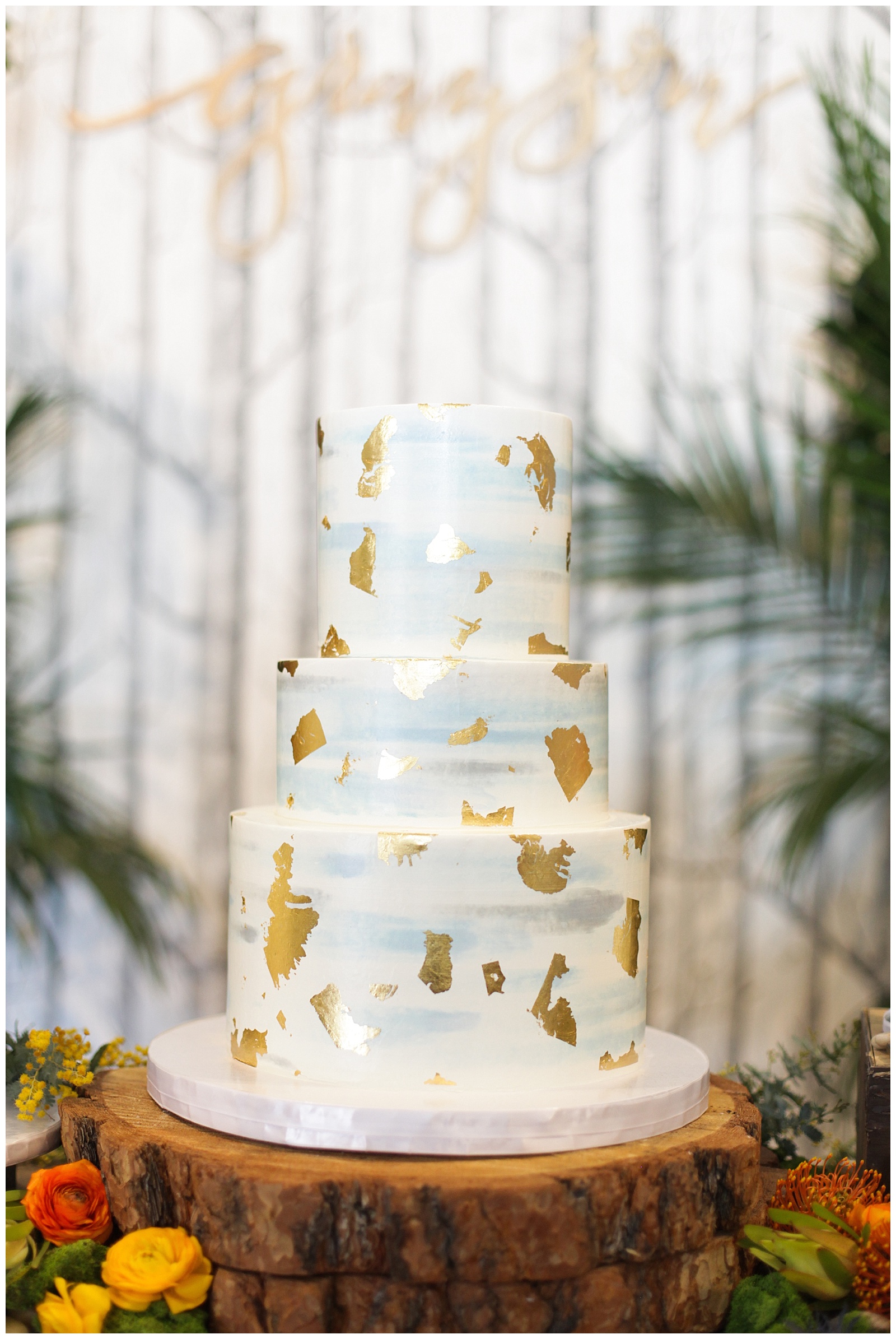 Obsessed over these soft blue and gold foil details! Have you seen anything like it? I haven't!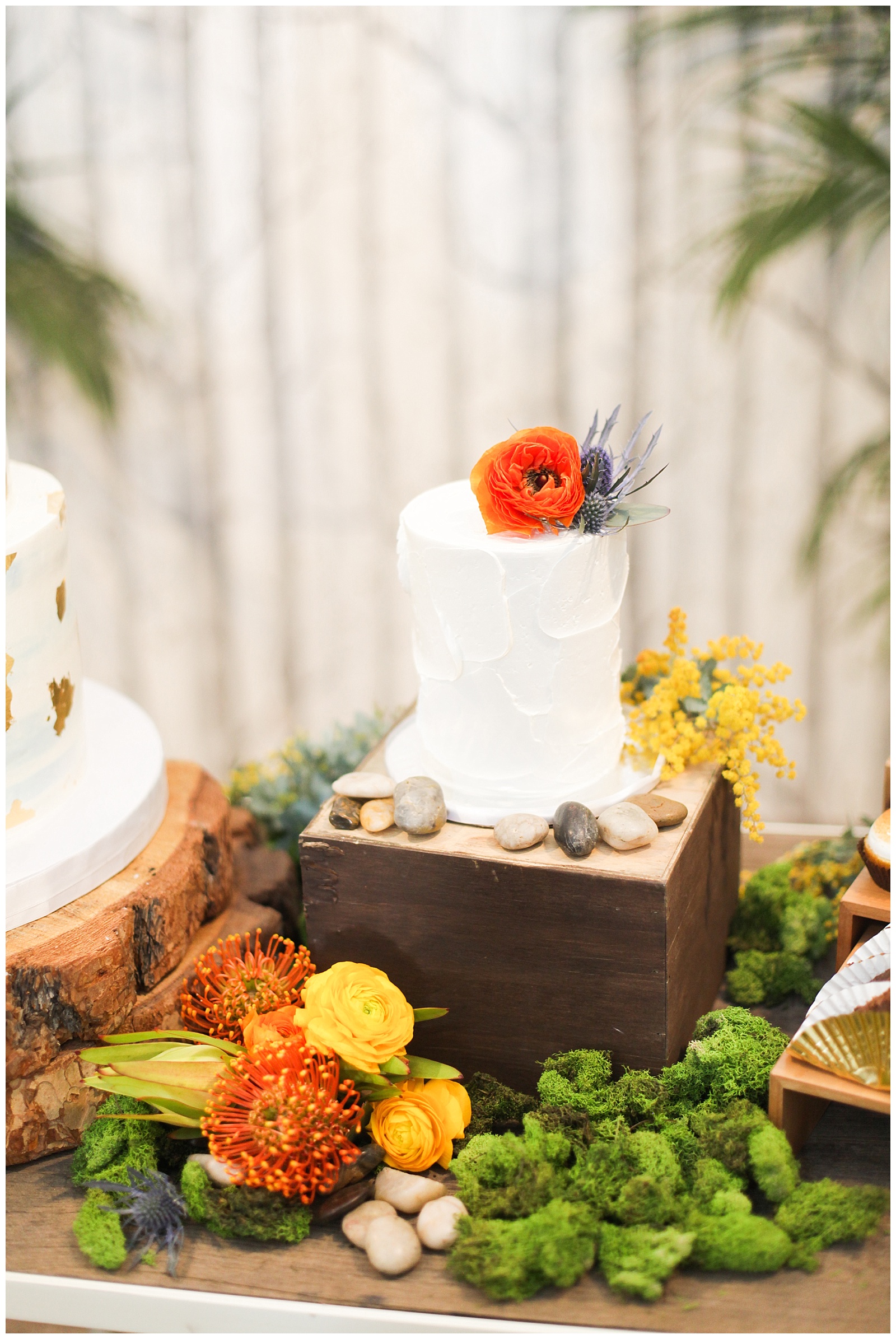 I love the organic details used here such as moss and rocks. It makes me think of a forest that hides little minions and the King of Wild Things. It's so whimsical and perfect for a one year old boy!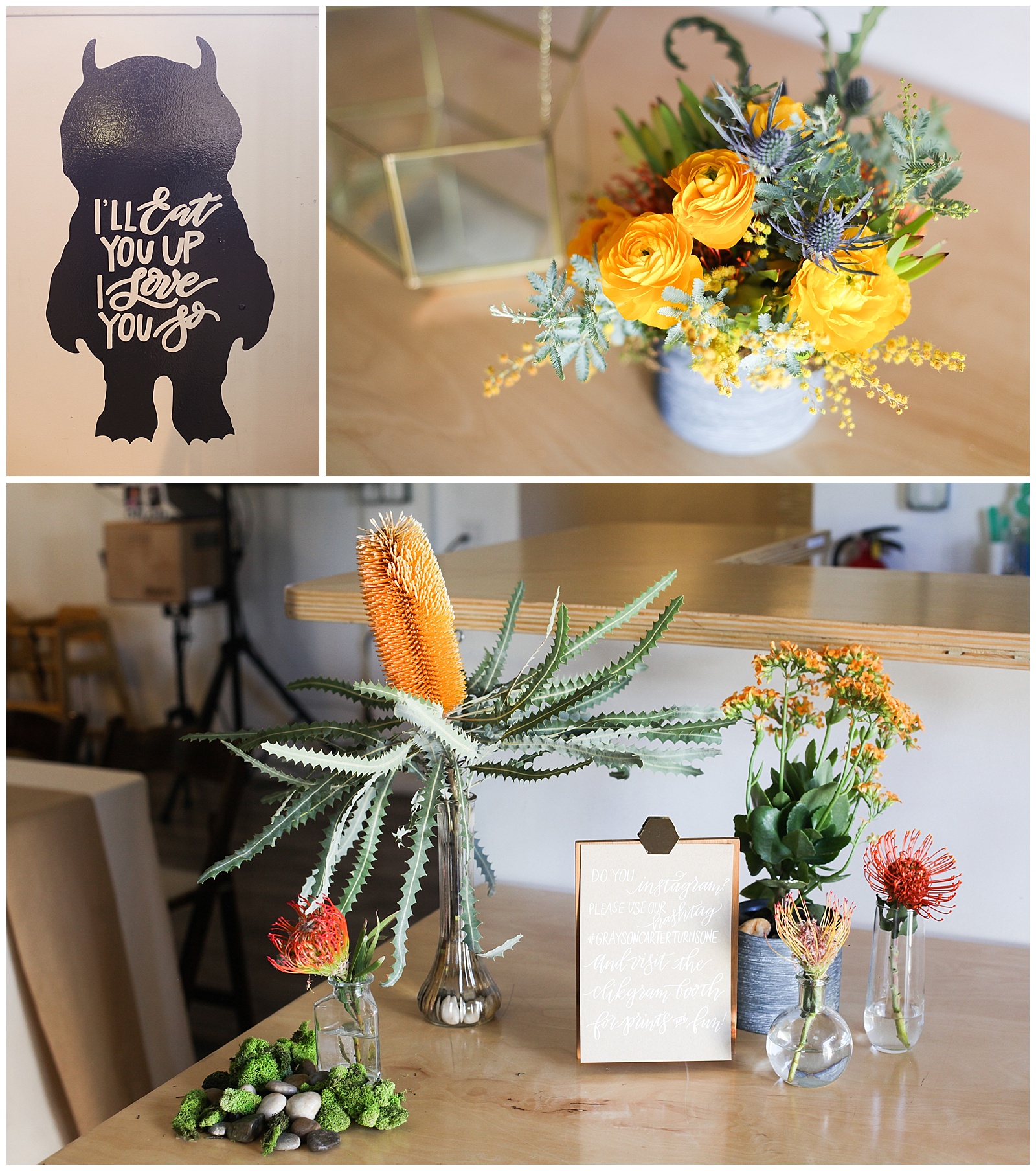 The warm colors like yellow, orange and red go so well with the greens and grays of the leaves and stones. These colors are perfect for all seasons, especially summer and fall.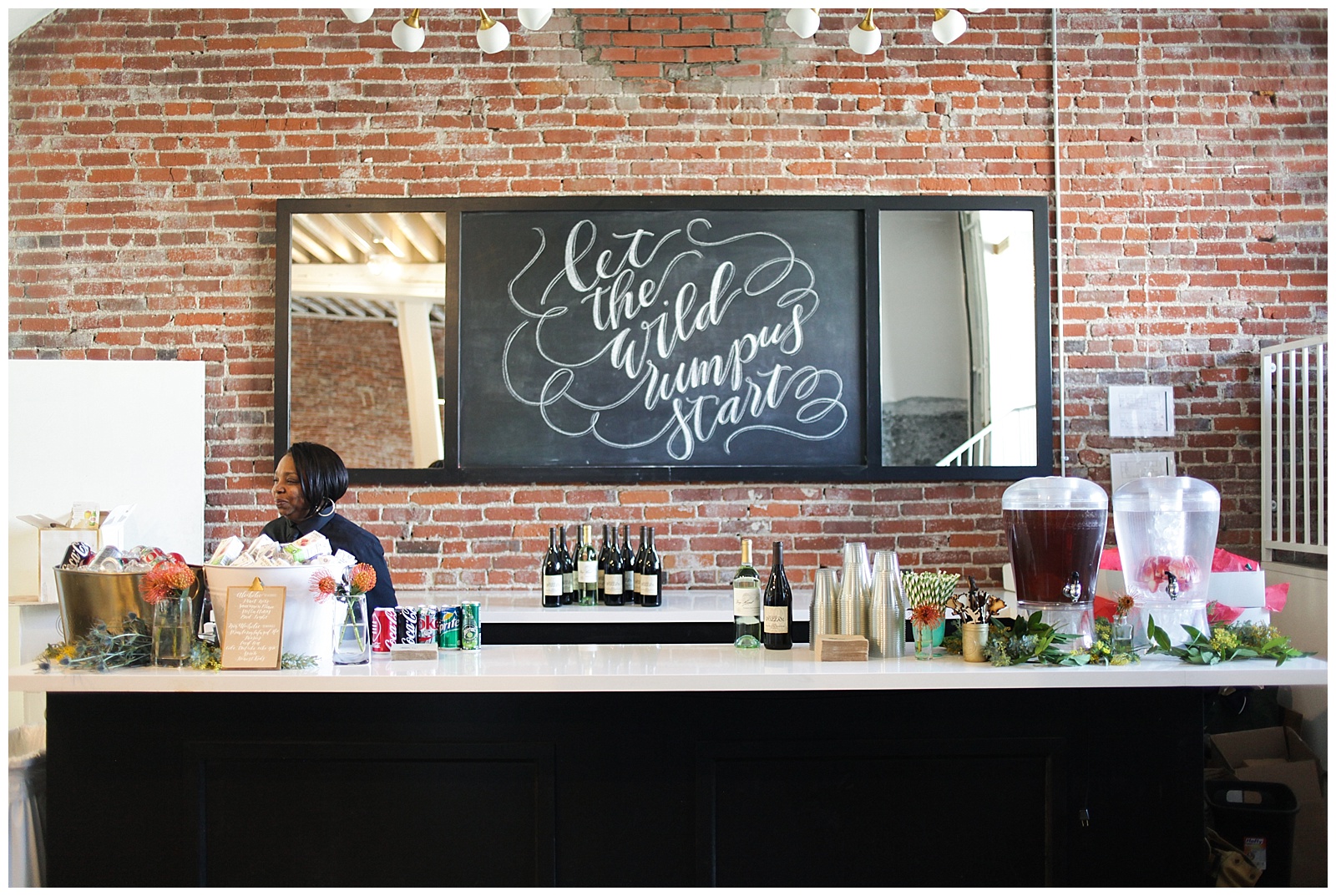 What do you think about Baby Grayson's Wild One party? I think it's the most adorable theme for a growing baby boy. Let me know your thoughts in the comments below!
Vendors 
Planner: So Happi Together 
Food: Catered by Bibimbap and California Pizza Kitchen
Rentals: Premier Party Rentals 
Florist: Heavenly Blooms 
Cake + Desserts: Sweet and Saucy Shop
Photography: Esther Sun Photography
Bartender: Night and Day Productions 
Calligrapher: Red Letter Day 
Photobooth: Clikgram 
Cotton Candy: Bon Puf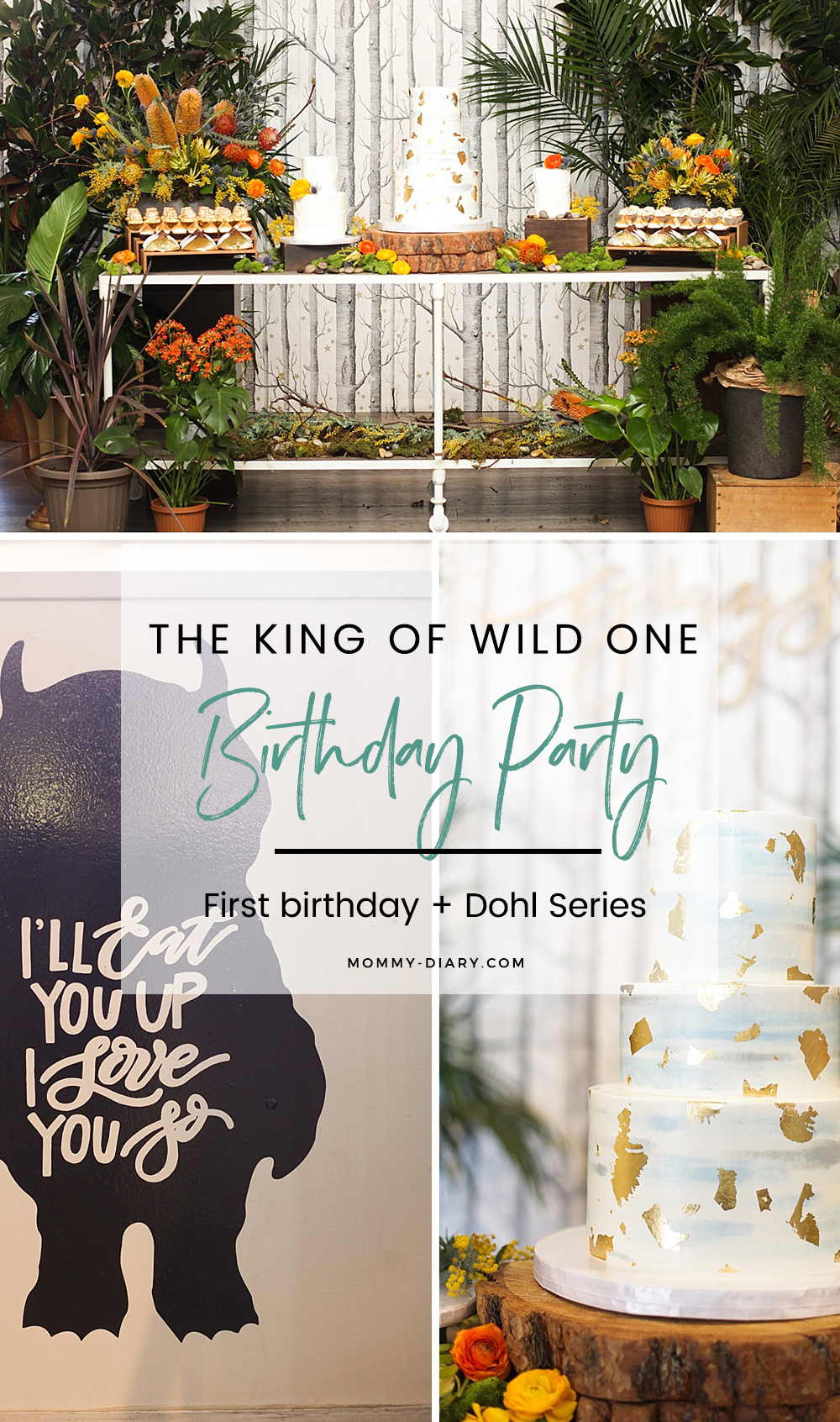 Did you like this post? Please share the love by pinning the image above to your Pinterest board!