I was asked to participate in the #BundleOfBenefits campaign, sponsored by Amazon Baby Registry. Although I have been compensated, all opinions are my own.
So many things have changed since I had my daughters almost ten years ago. Back then online shopping wasn't as popular and there weren't enough services available to make parenthood easier. As a mom obsessed with Amazon, I don't remember how life looked like before Amazon Prime existed.
So when I found myself pregnant with my third child, I was ecstatic and grateful for services like Amazon Baby Registry that allows me to create a complete registry from the comfort of my home. No more driving to the baby store and waddling around the store with a paper list and scanner. How convenient!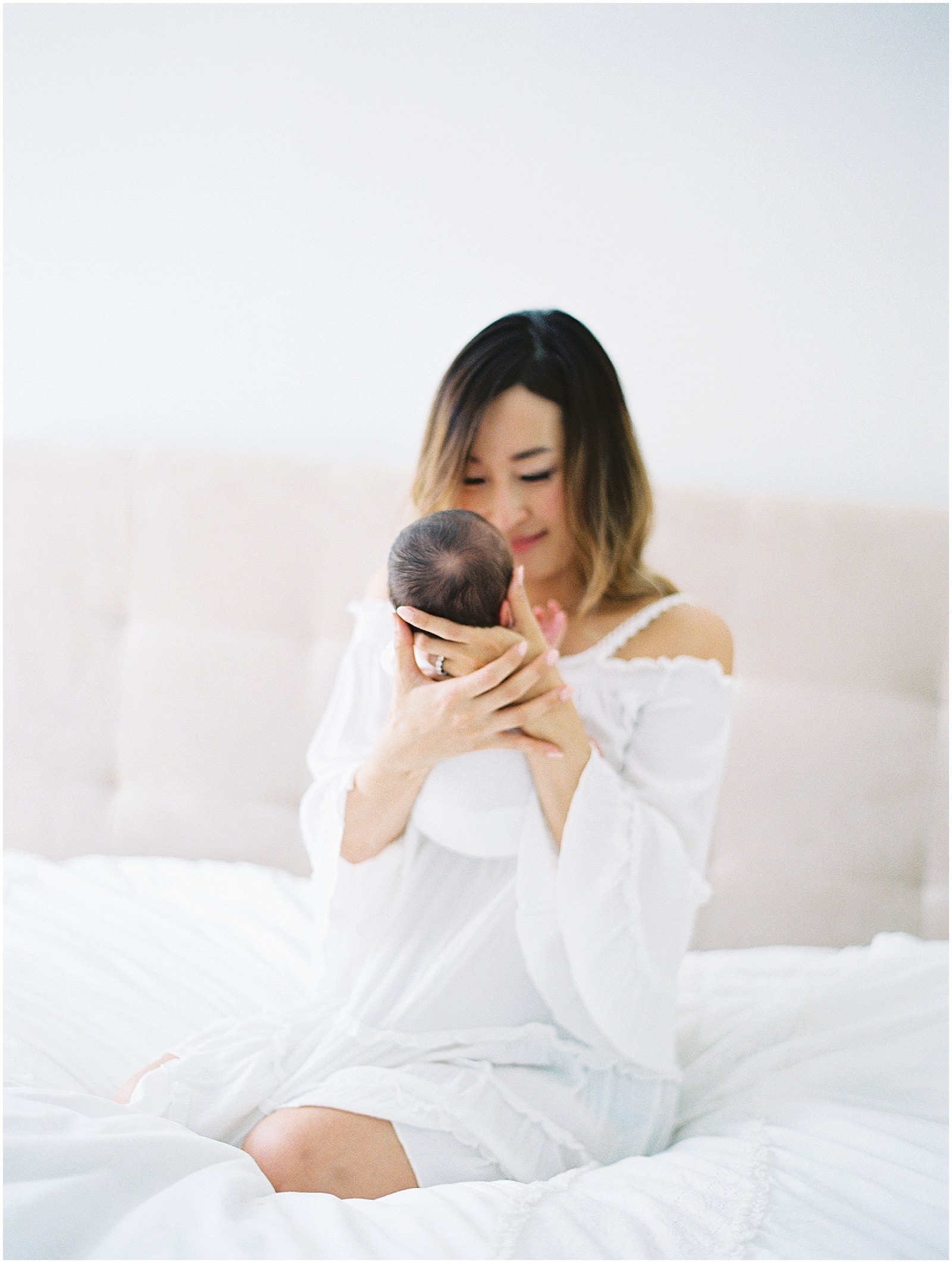 I had a few choices when it comes to creating my baby registry and I chose Amazon Baby Registry for the following reasons.
First reason of course, is convenience. With Amazon's Baby Registry, you can add items from the world's largest selection and from any other website and manage your registry on any device whether you're home or away. Second, the registry is so simple to set up for parents and easy to purchase for family and friends.
Amazon Baby Registry makes it easy for anyone from around the world to send you a gift and have them delivered right to your door in matter of days. Third, returns are easy and hassle-free and most items come with fast and free 2-day shipping. Who doesn't love the fast 2-day shipping of Amazon Prime?
NURSERY ESSENTIALS
Pregnancy can be difficult for many women but most will agree that one of the best parts of pregnancy is nesting and setting up the nursery. Thanks to Amazon Baby Registry, I was able to create my dream gender-neutral nursery without spending a fortune.
One of my favorite parts of Amazon Baby Registry is that it comes with a completion discount which is a one-time discount on baby related products that remains on your registry. I was able to purchase my rocking chair with a 15% discount as an Amazing Prime member (10% discount for all registrants without Amazon Prime). This special offer is eligible for any one item up to $5000.
I love this Mikayla rocking chair because it's big enough for me to breastfeed and cuddle with my son comfortably. The material is soft and durable to withstand nightly use and I love that it swivels, glides and rocks all in one!
And don't forget to add some of your favorite bedtime stories to the registry. My all time favorite is I Love You Through And Through which is a short book that tells our kids just how much we love them through and through. It's such an adorable and loving book that grows with your child.
I chose this Jenny Lind crib because of it's sleek design that reminds me of vintage cribs. I also love that it comes in an array of colors and that it has wheels which makes it easier to move around for cleaning. Best part of all, it's under $200! Be sure to purchase a good quality, waterproof crib mattress with it too.
If you're looking for that perfect rug for the nursery, check out Lorena Canals washable rugs. These rugs are machine washable, making them perfect for babies and toddlers who can get messy.
The Petit Pehr storage bin is the perfect addition to any nursery. You can use it to store blankets, toys, stuffed animals and any loose items to keep your nursery looking tidy and cute.
I also love the Cloud B Night Turtle that lights up the room with different colored stars as the baby falls asleep. It's perfect for sleep training as it provides soothing light for the baby at nighttime without having to use a lamp or night light.
These are two of my most used baby essentials: muslin blanket and Wubbanub pacifiers. There are many great choices for muslin blankets on Amazon. My favorite is this Bebe Lait snuggle blanket with two sided patterns that's perfect for fall and winter. It's big enough to last through toddler years and feels amazingly soft. It gets softer with every wash. The Wubbanub pacifier not only soothes your baby but also functions as a cuddly best friend. My son loves his Wubbanub pacifiers and it made weaning from the breast so much easier.
Every baby is born with different types of skin. Therefore, it's important to find a baby skincare line that suits your baby's individual needs. I've experimented with various baby skincare brands over time and one of my all time favorite is Mustela.
This European brand has one of the most extensive line for babies which includes all the basics like newborn shampoo, body wash, lotion and oil as well as no fragrance formula for dry and eczema prone skin. Their original formula smells amazing and the fragrance actually lasts until the next bath which is quite rare.
If you plan on breastfeeding those early months be sure to try the innovative Comotomo bottles. These bottles are softer than traditional glass and plastic bottles and the nipple is designed to look more like a mother's breast. Most breastfed babies have most success with Comotomo bottles.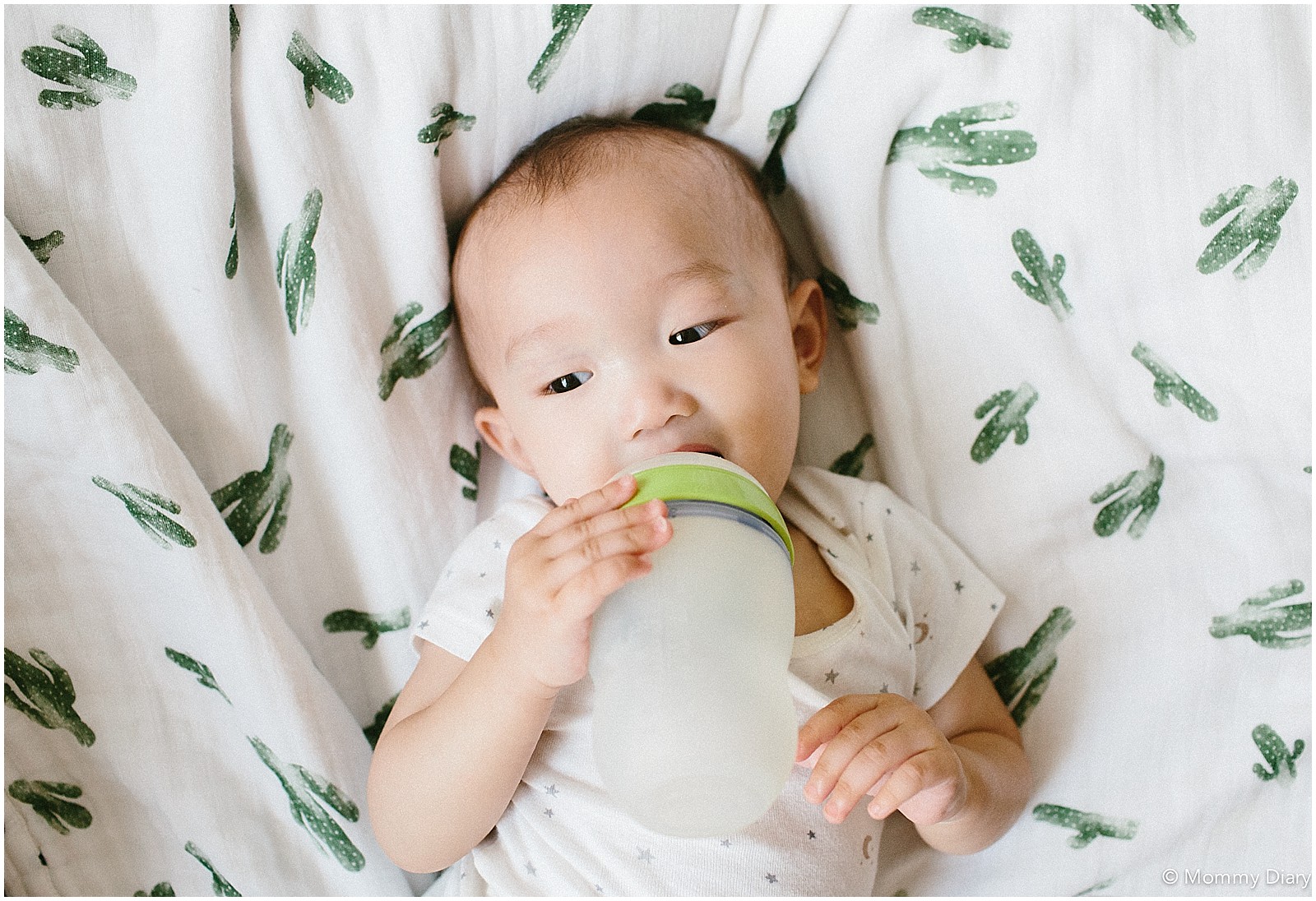 Dockatot: the new co-sleeper
Dockatot is a must have for any new parent! We have used both the Deluxe and Grand model love them both. When baby is young you can use it to co-sleep which makes those late night feeding sessions much easier and allows you to bond with your baby while baby is securely tucked in.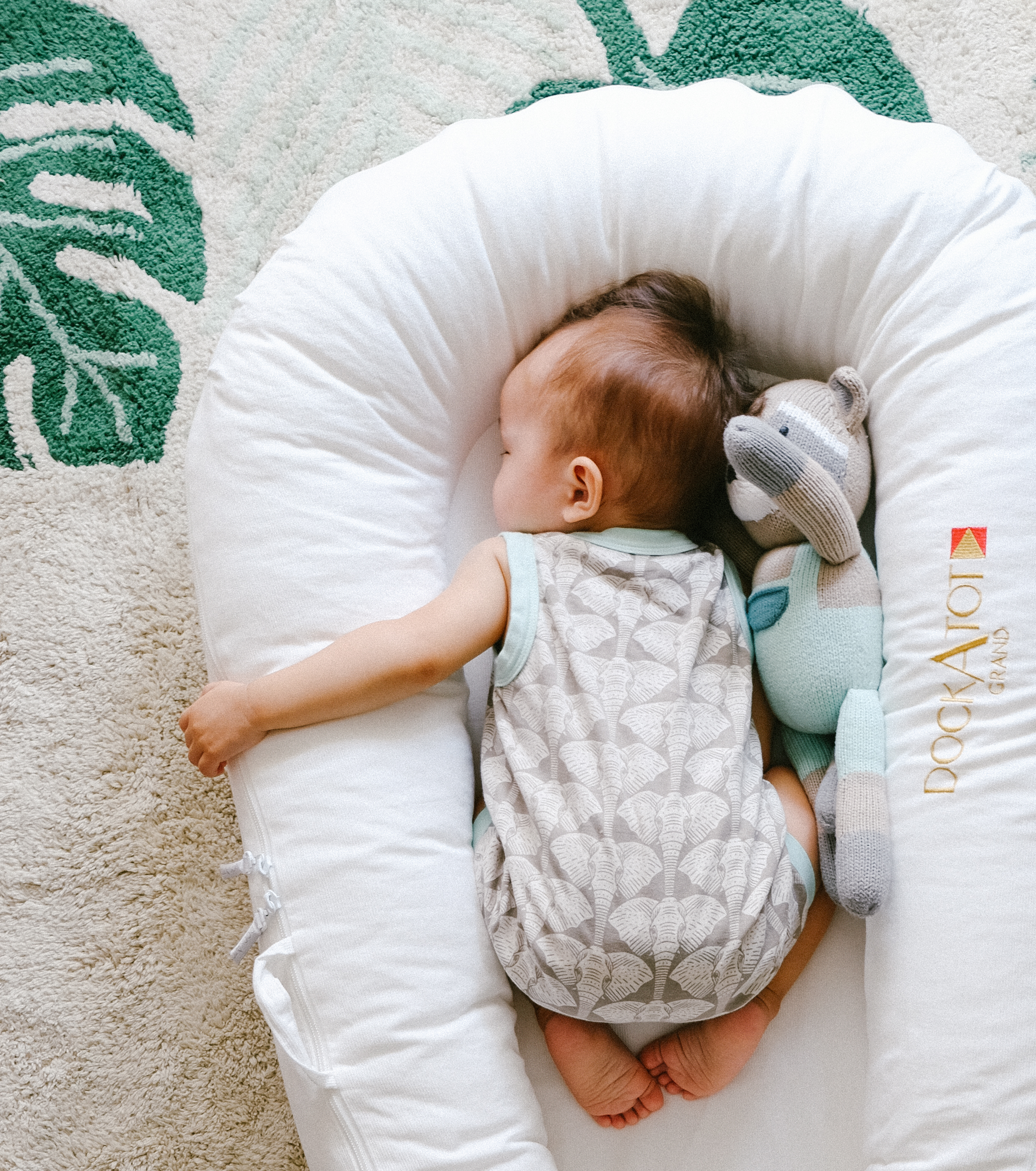 When baby is older you can use the Grand for naptime as well as bedtime. I recently used it a lot while my baby is sick with a fever. I was able to cuddle and lay down with him on the floor because we know we can't do that in a crib. Overall, this is another must have item on your baby registry. We also love his Raccon Big Buddy from Finn and Emma. 
More reasons to love Amazon Baby Registry
15% discount and complimentary welcome box
My favorite part of using Amazon Baby Registry is that you can receive 15% off on all remaining items on your registry once the guest shopping is done. I've shopped and created many registries in my lifetime and this is by far the best offer out there!
Another perk of using Amazon Baby Registry is that you can receive a welcome box that is full of full, travel and sample size products for parents-to-be and the baby. The content changes from time to time, but always includes a full-size swaddle blanket and more. To claim a Welcome Box, create a Baby Registry, sign-up for Amazon Prime (it's totally worth it, I promise!) complete registry checklist by adding products or marking the category as complete, then make a purchase of $10 from your registry (either by you or your gifters.)
You can also take advantage of your registry to earn free baby essentials including diapers and wipes. When your registry's total purchase value reaches $1000 (from you and your gift givers), you can redeem $100 in diapers, wipes, formula, baby care products and more. Just make sure you redeem your credit no later than 90 days past the expected arrival date and sign up for Amazon Prime. Learn more here.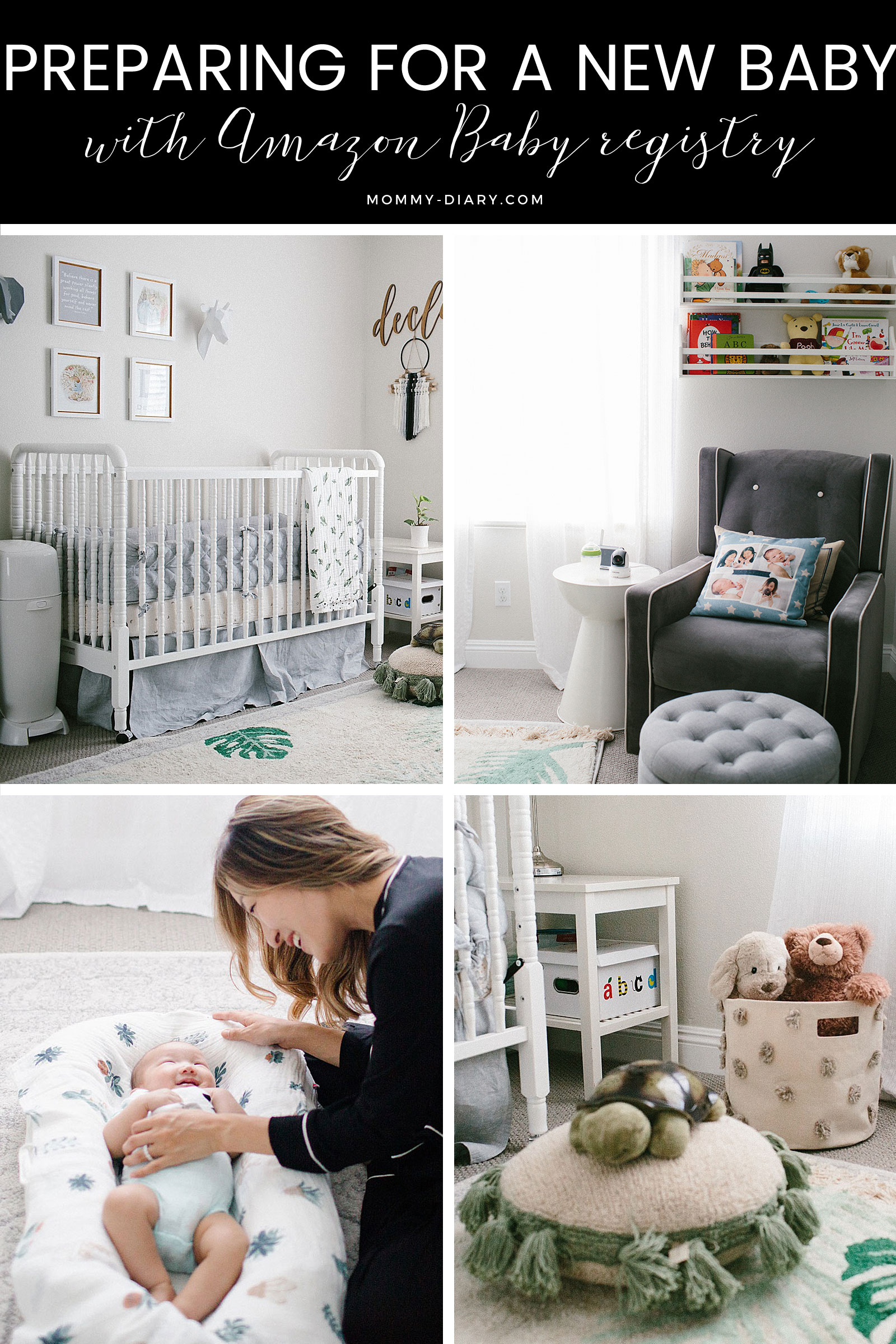 If you enjoyed this post, please pin the photo above. Thank you for your love and support!
What do you think? Would you be interested in using Amazon Baby Registry for your baby? Which is your favorite baby product from above? Let me know in the comments below and be sure to share this post with your friends who are expecting!
This is a sponsored conversation written by me on behalf of Amazon. The opinions and text are all mine.