In part 1 of my Hawaii family travel blog post, I shared my recent experience of traveling to Hawaii using Hawaiian Airlines from their new route in Ontario, California and staying at Sheraton Waikiki. For part 2 of the Hawaii travel series, I want to share fun things to do in Oahu with your kids.
1. Visit North Shore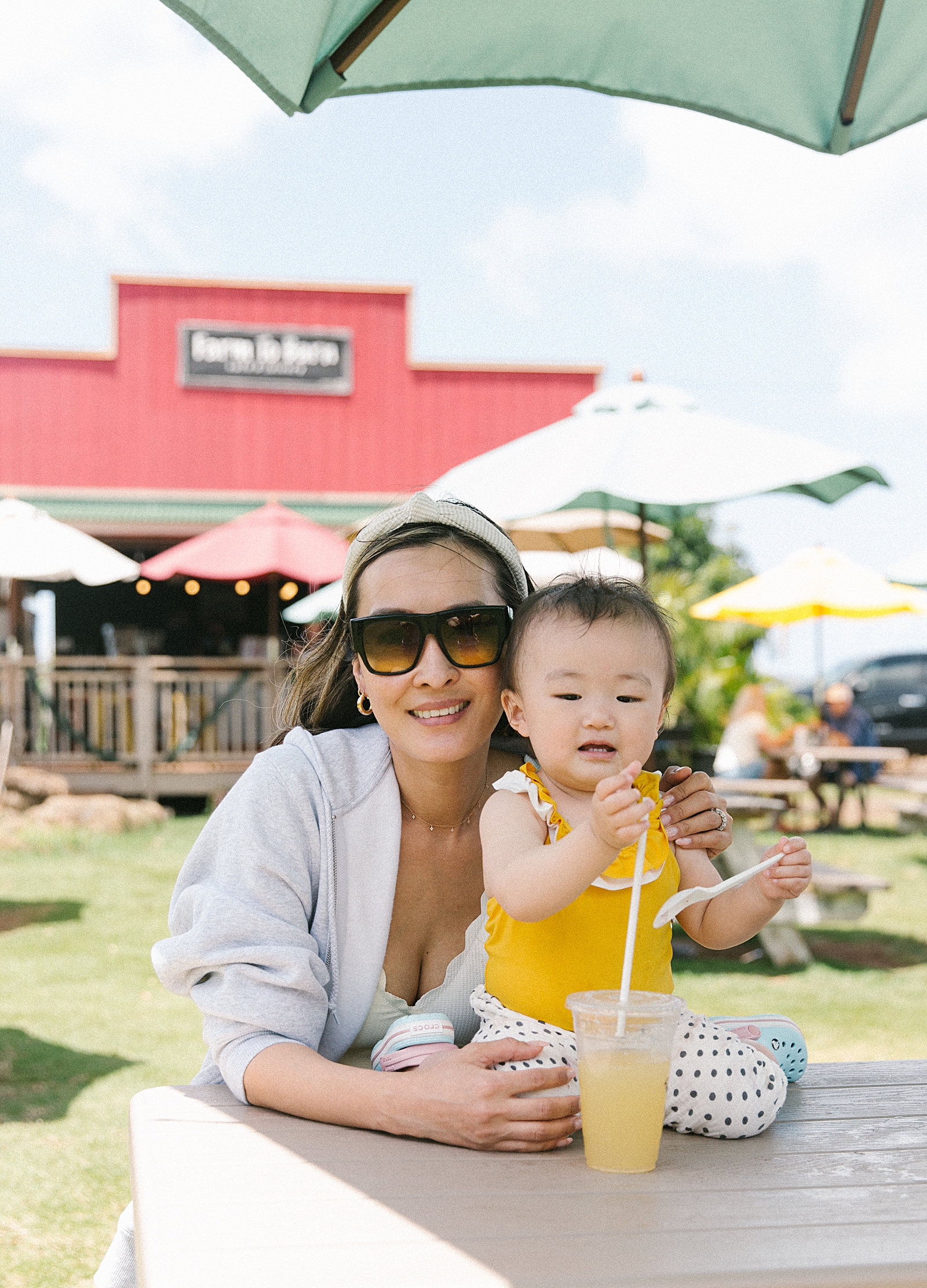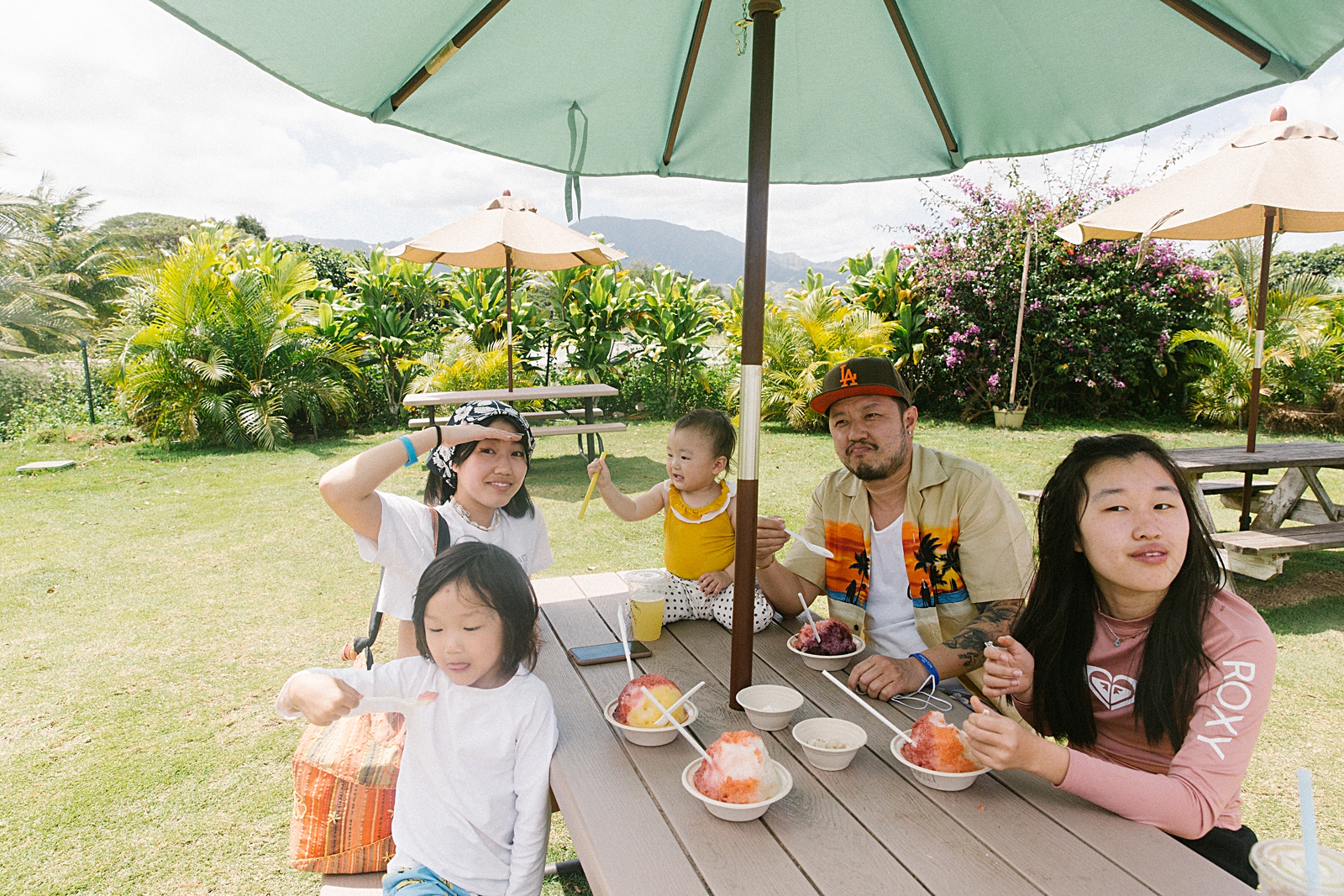 North Shore is a must visit family destination when visiting Oahu. In the context of geography, North Shore refers to the north facing coastal areas of Oahu including the following communities which you can read more about.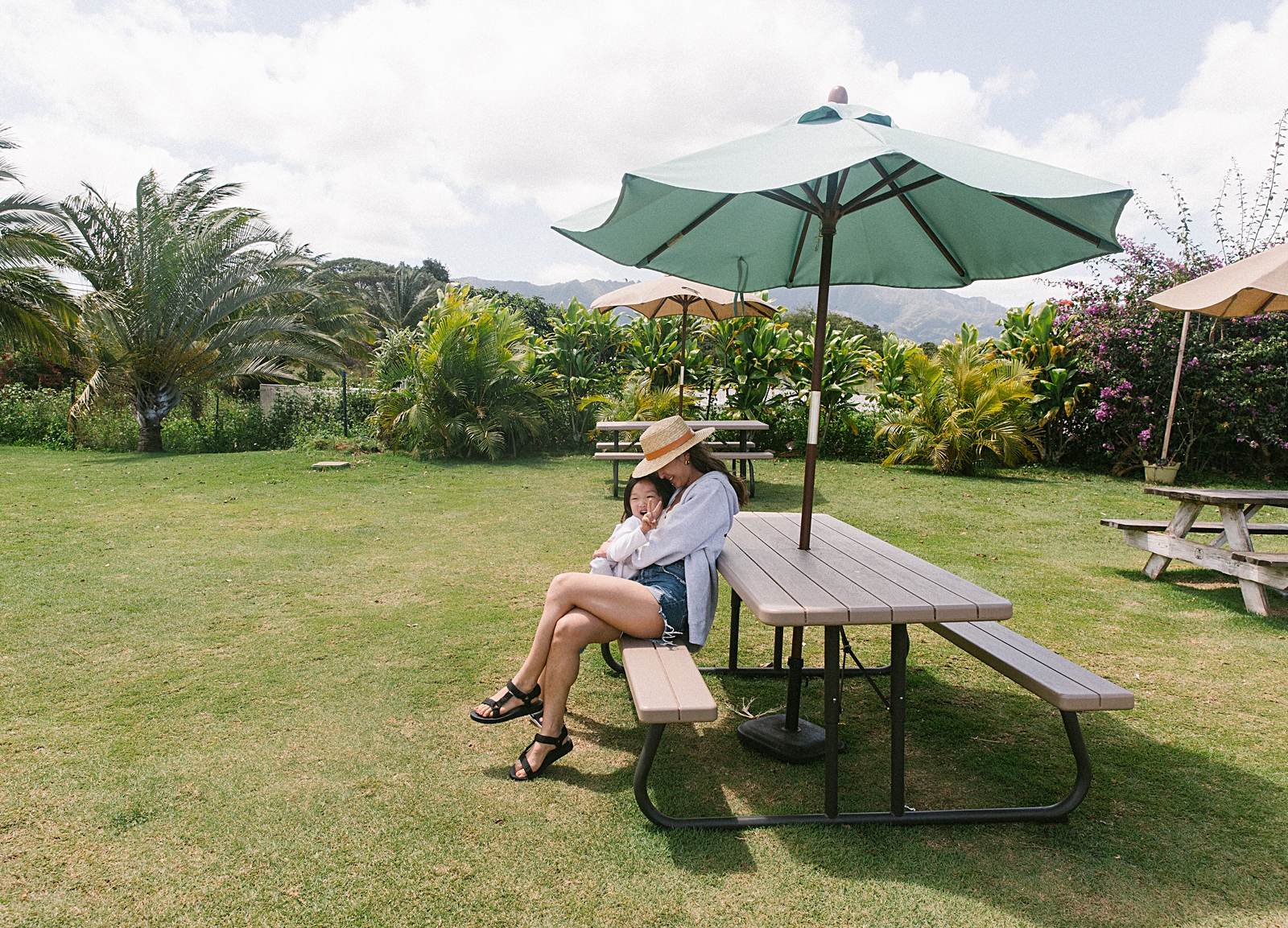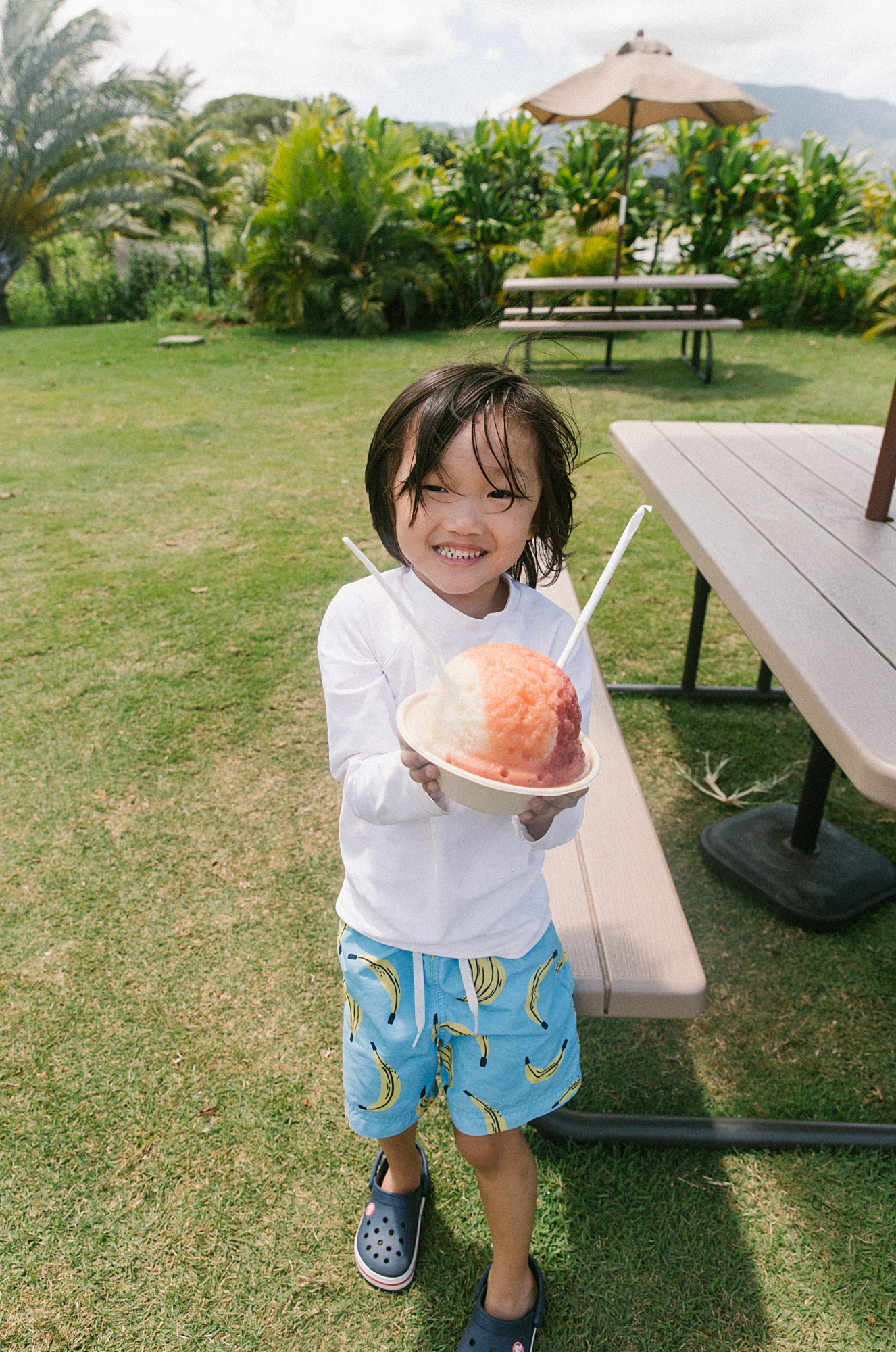 You can find local places to eat, shop and hang out and we found our favorite shave ice here like Kula Shave Ice. You can also find family and surfing friendly beaches like Waimea Bay and Sunset Beach and visit artisan shops at Haleiwa.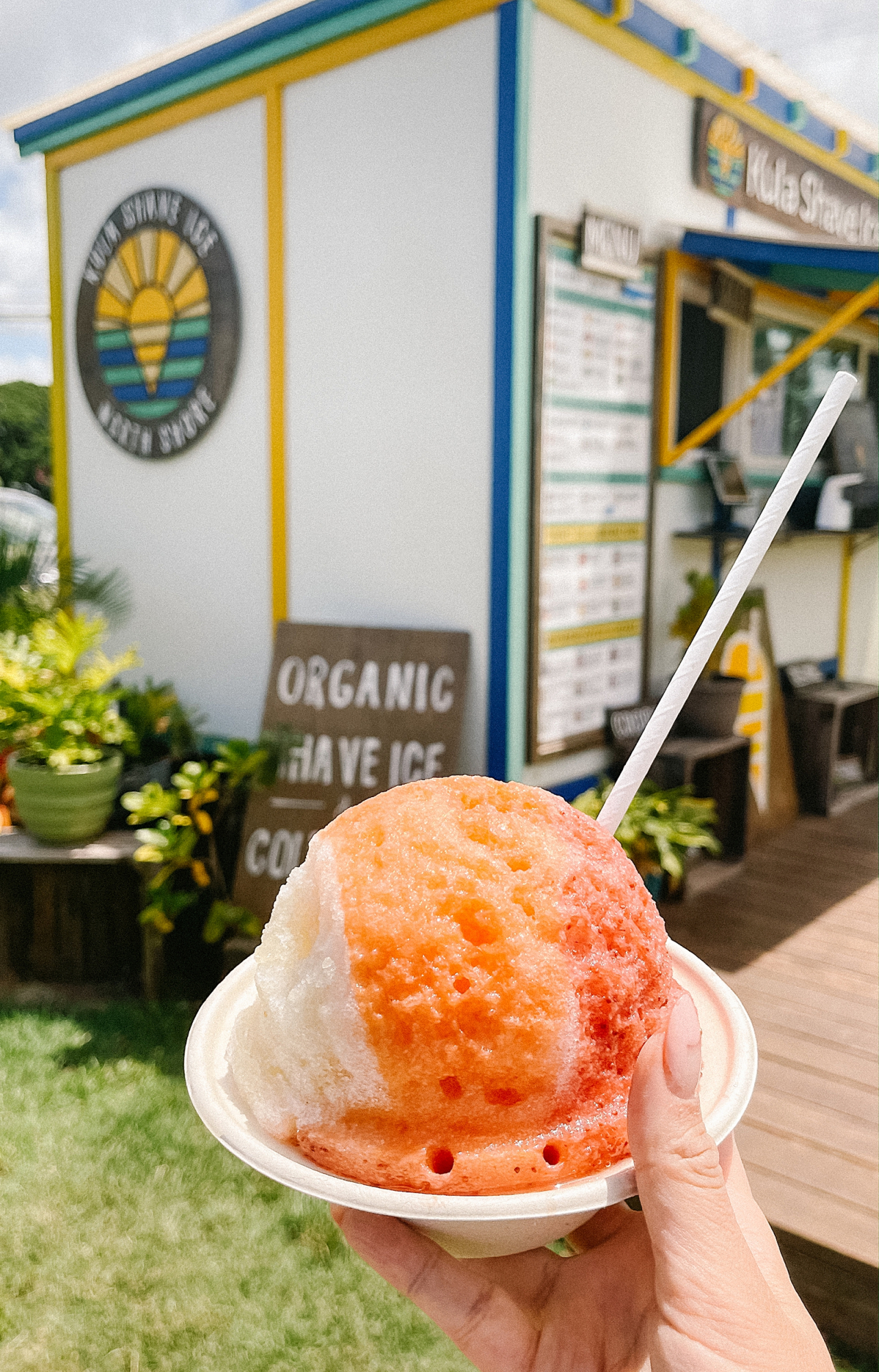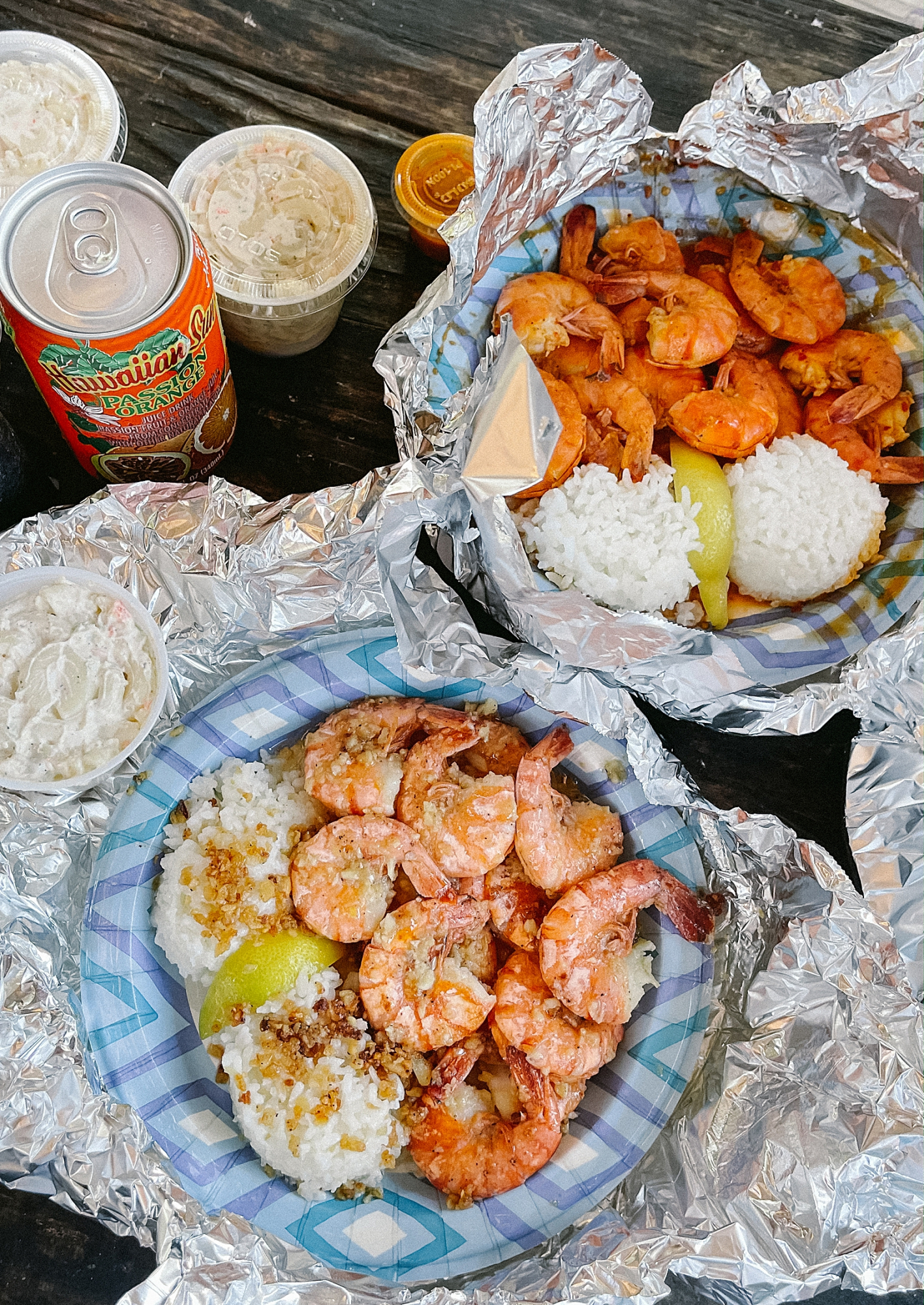 You can visit this blog post for my Oahu food recommendations and this post for our previous trip to Oahu. You can also learn more about Waimea Valley here.
2. Kailua Ocean Adventure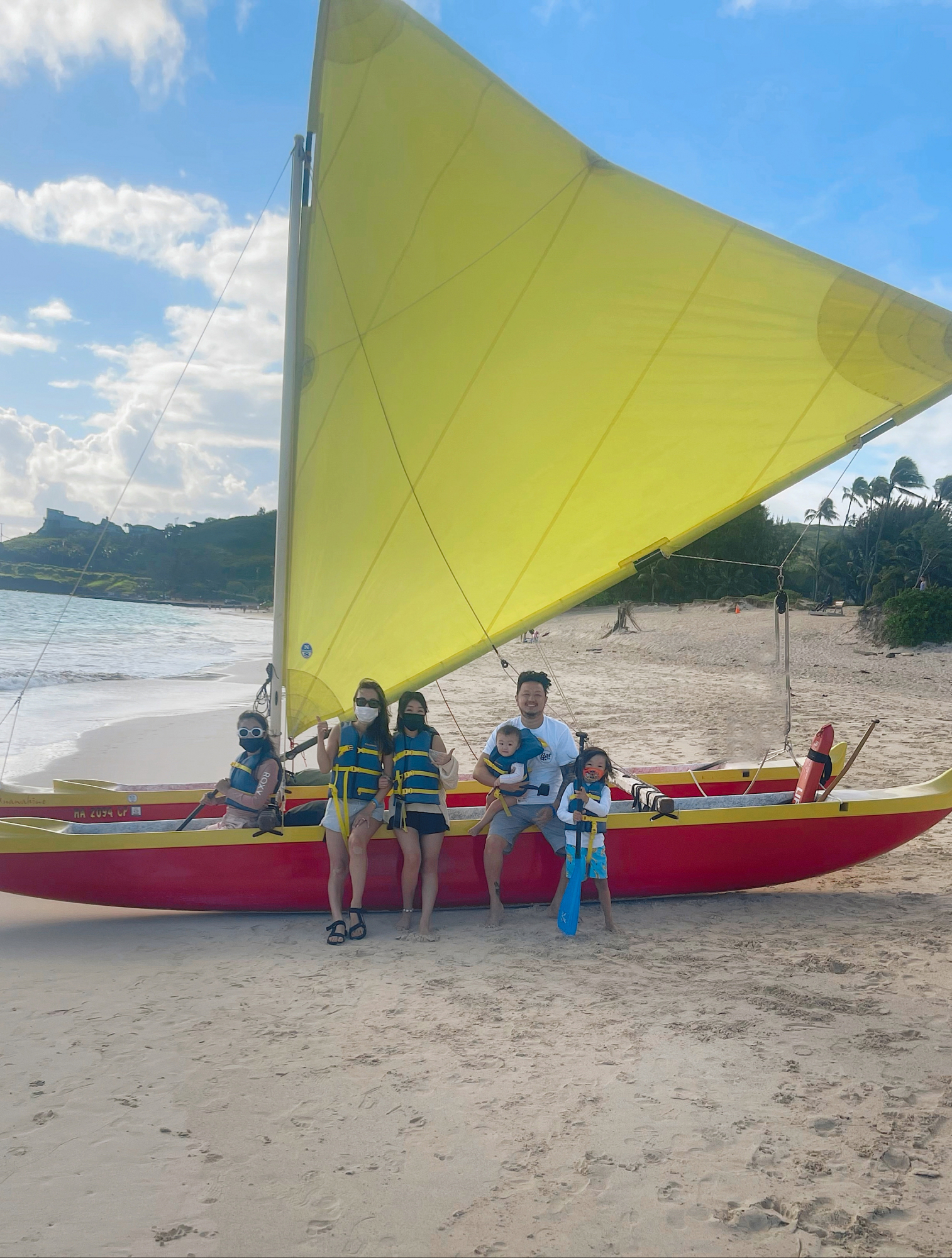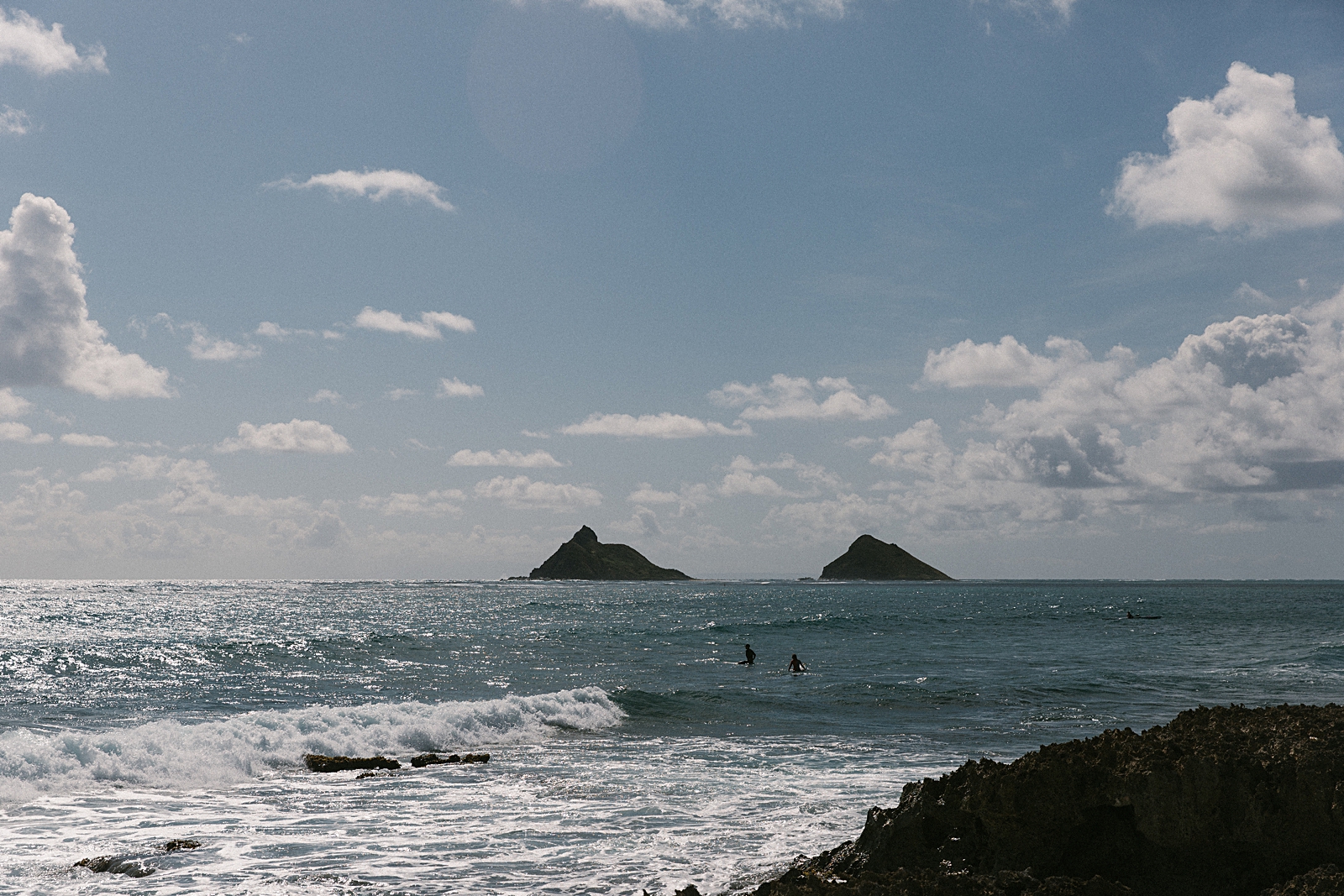 One of our favorite memories in Oahu was the 2-hour Hawaiian canoe surf and Island Adventure with Kailua Ocean Adventure.
On this adventure, you and your family can embark on a 2 hour guided tour on the beautiful Kailua Beach on a Wa'a (Hawaiian canoe) to explore Popoi'a Island, an offshore island with a rich history to Hawaiian Kingdom days. Our guides were very knowledgeable and they taught us so much about Hawaiian history and culture.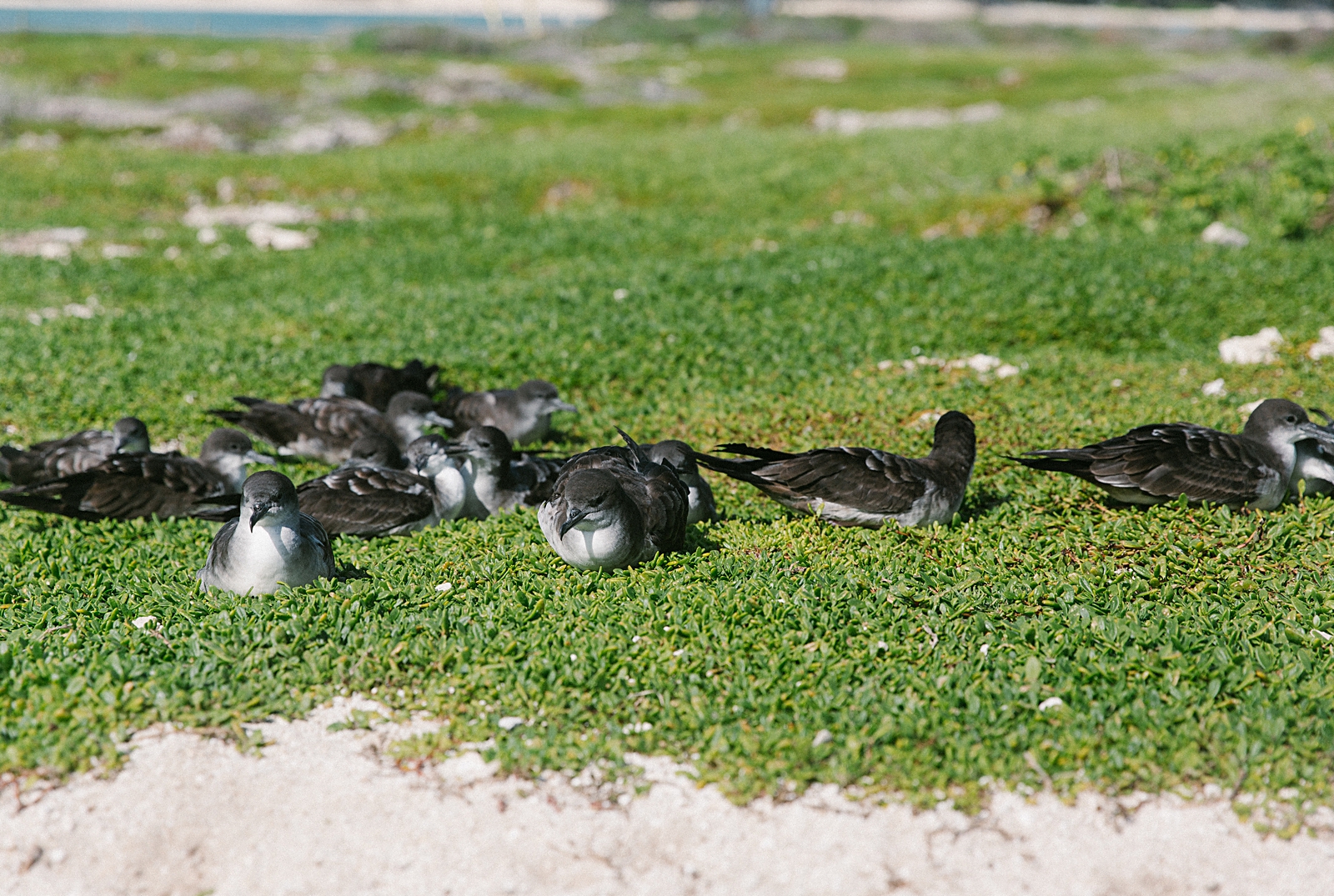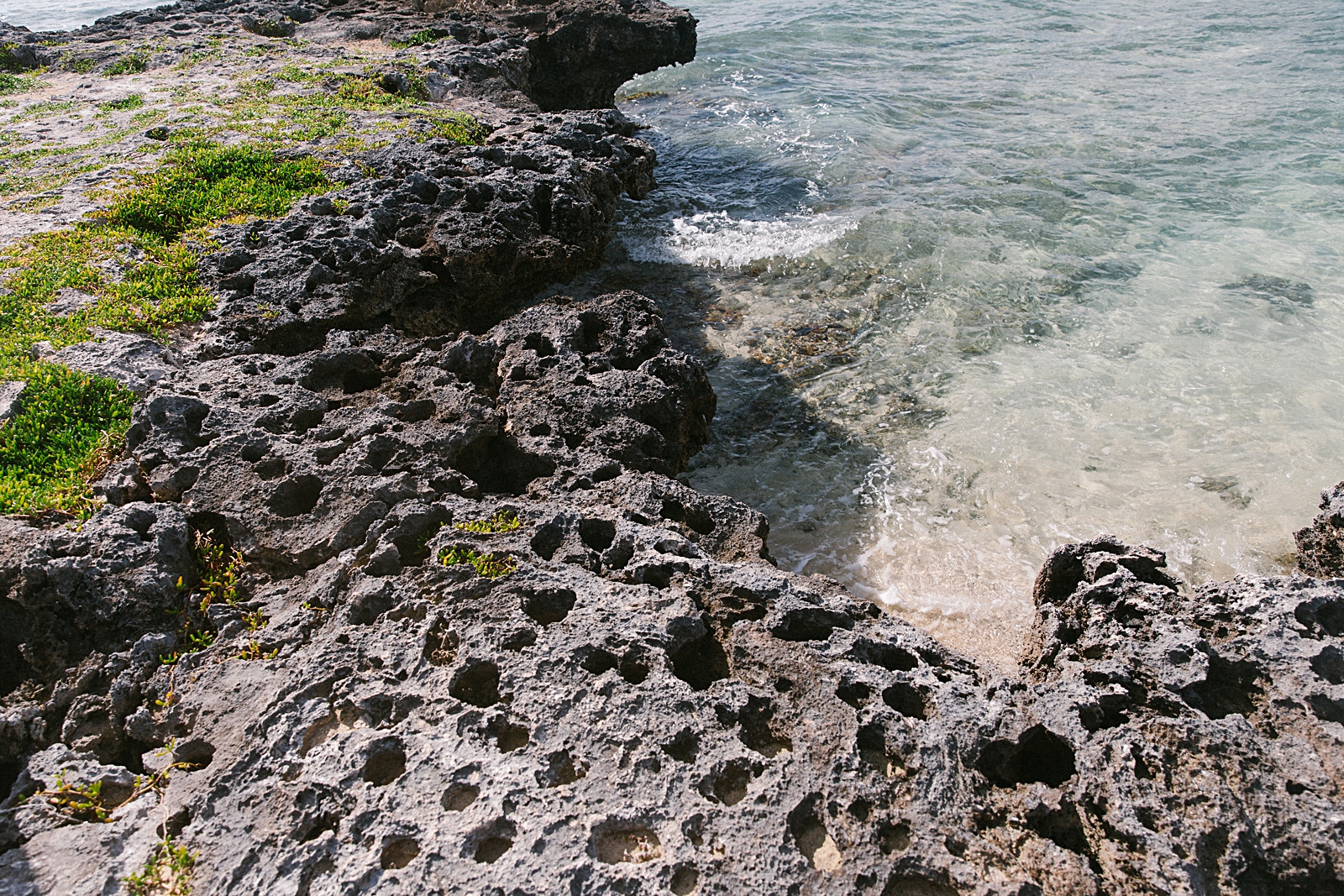 Kailua Ocean Adventure with kids
We were able to row or rest as instructed by the two guides. The canoe ride was fun, relaxing and educational. It also felt safe because we had life vests on and the guides were with us the entire time. I held my 15 months old on the canoe ride and she was fussy for a bit until she eventually fell asleep on the way back!
If you decide to ride with a baby be sure to pack snacks and water as the ride can be long for babies.
We loved seeing the beautiful Kailua beach from a different, more intimate perspective, from the middle of the ocean. It made us fall in love with the island even more and we felt connected to the rich history of Hawaii by experiencing its magic up close and personal.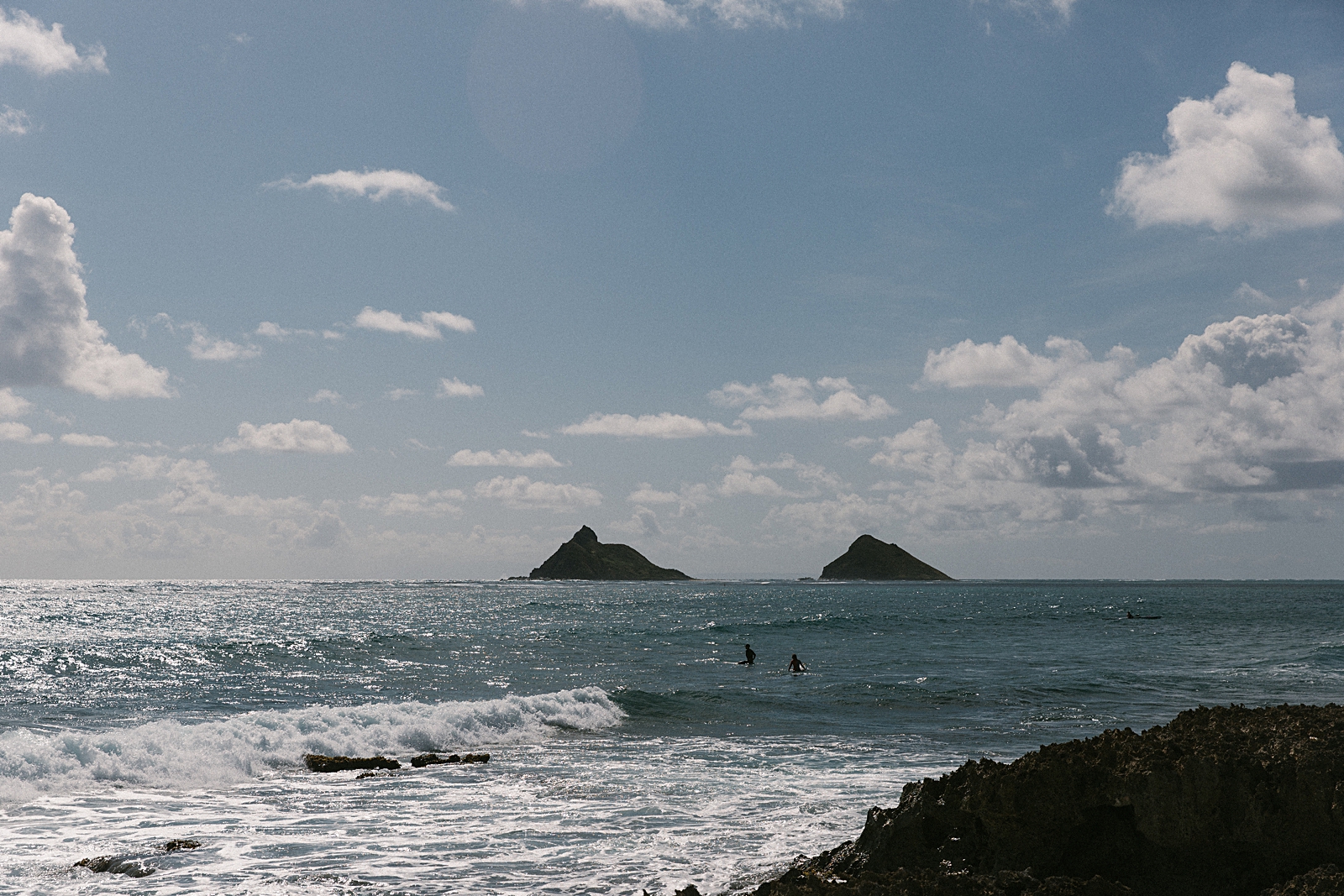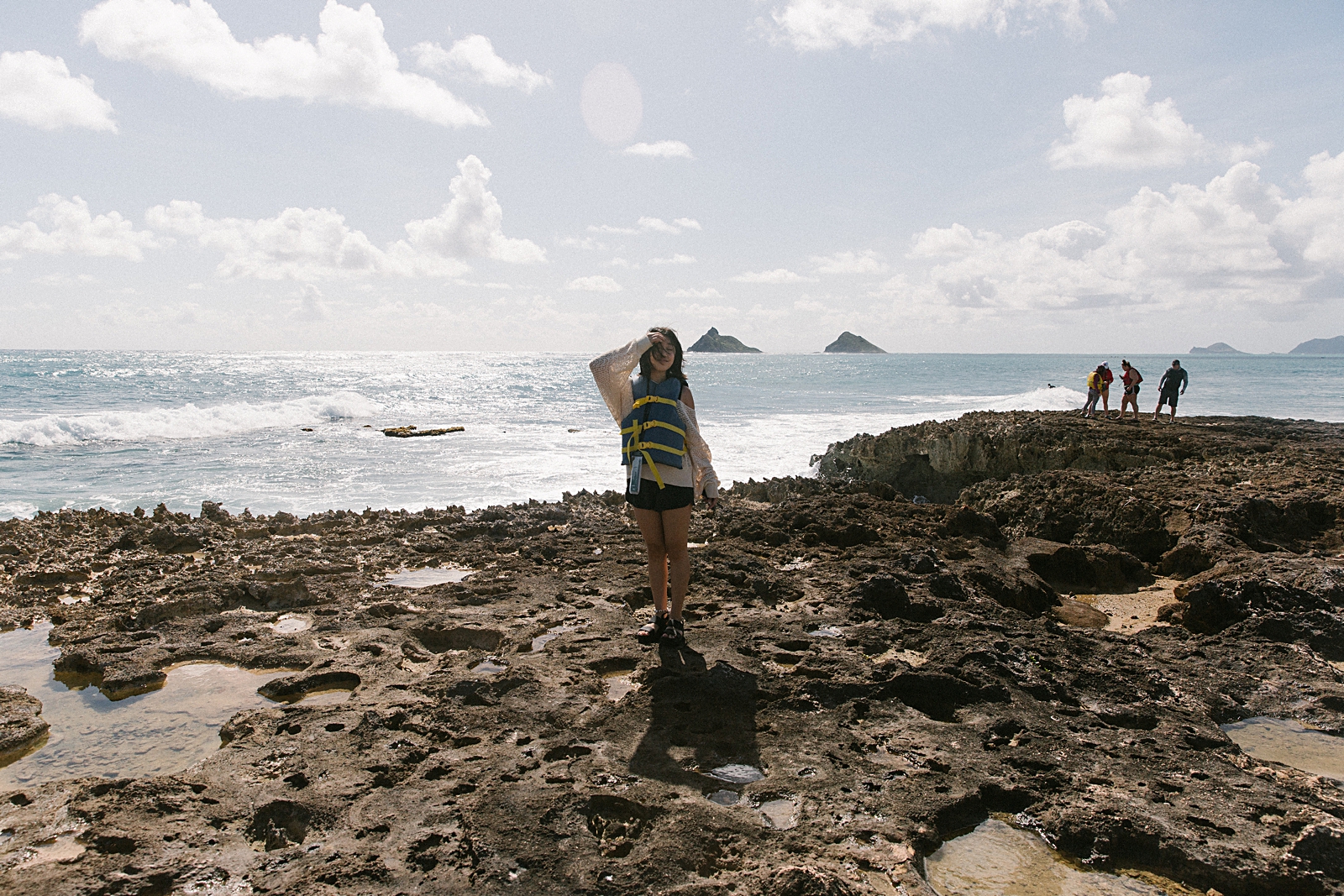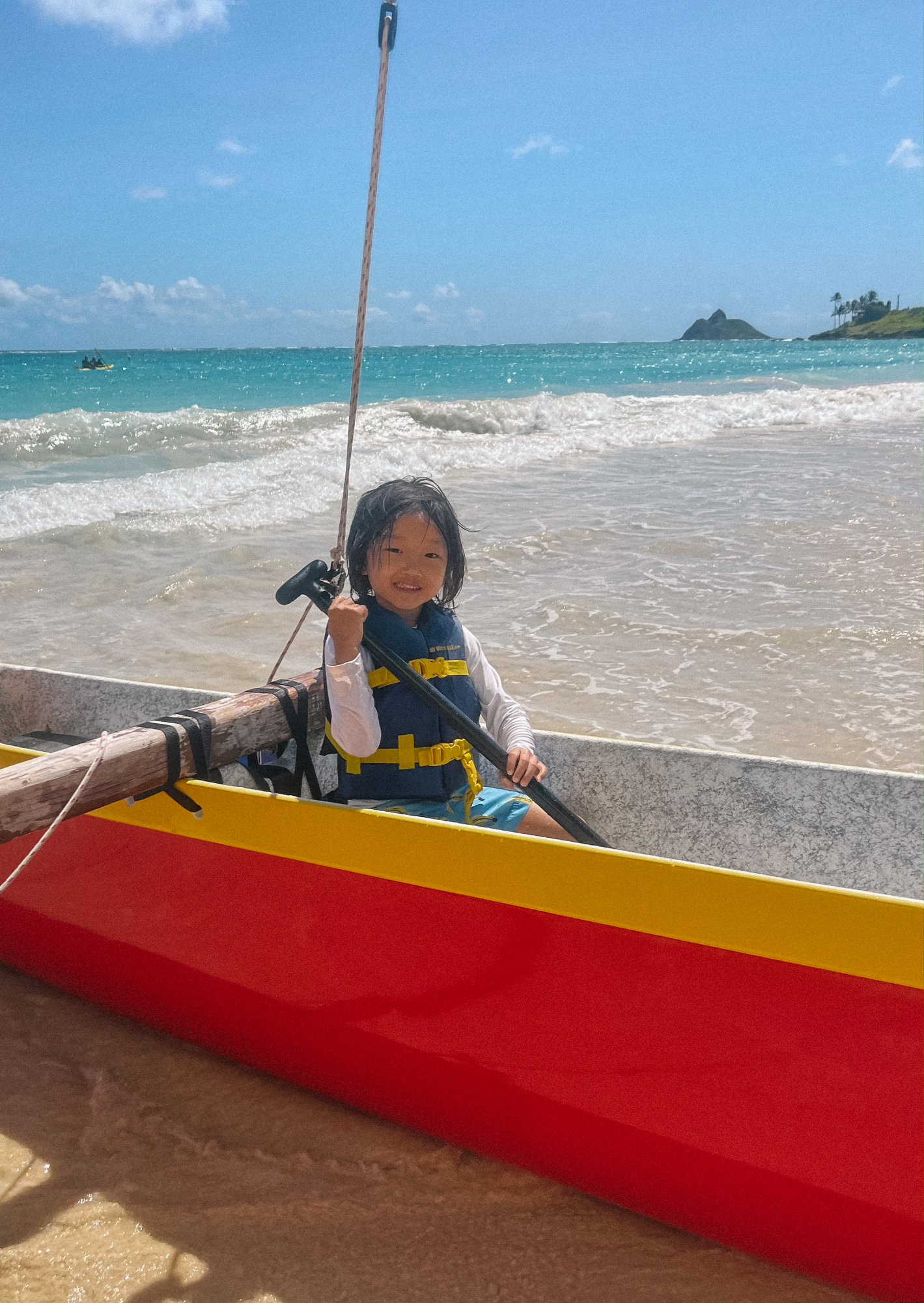 Kailua Ocean Adventure is a great activity for kids of all ages. There are plenty of photo opportunities so be sure to bring a waterproof camera or waterproof cover for your camera, put on sunscreen and dress in layers as it can get windy and wet on the canoe. You can watch this video for a closer look at our experience.
Location
Tours based out of:
Kailua Beach Park
Kailua, O'ahu, HI 96734
(808) 518-1284
3. Kualoa Ranch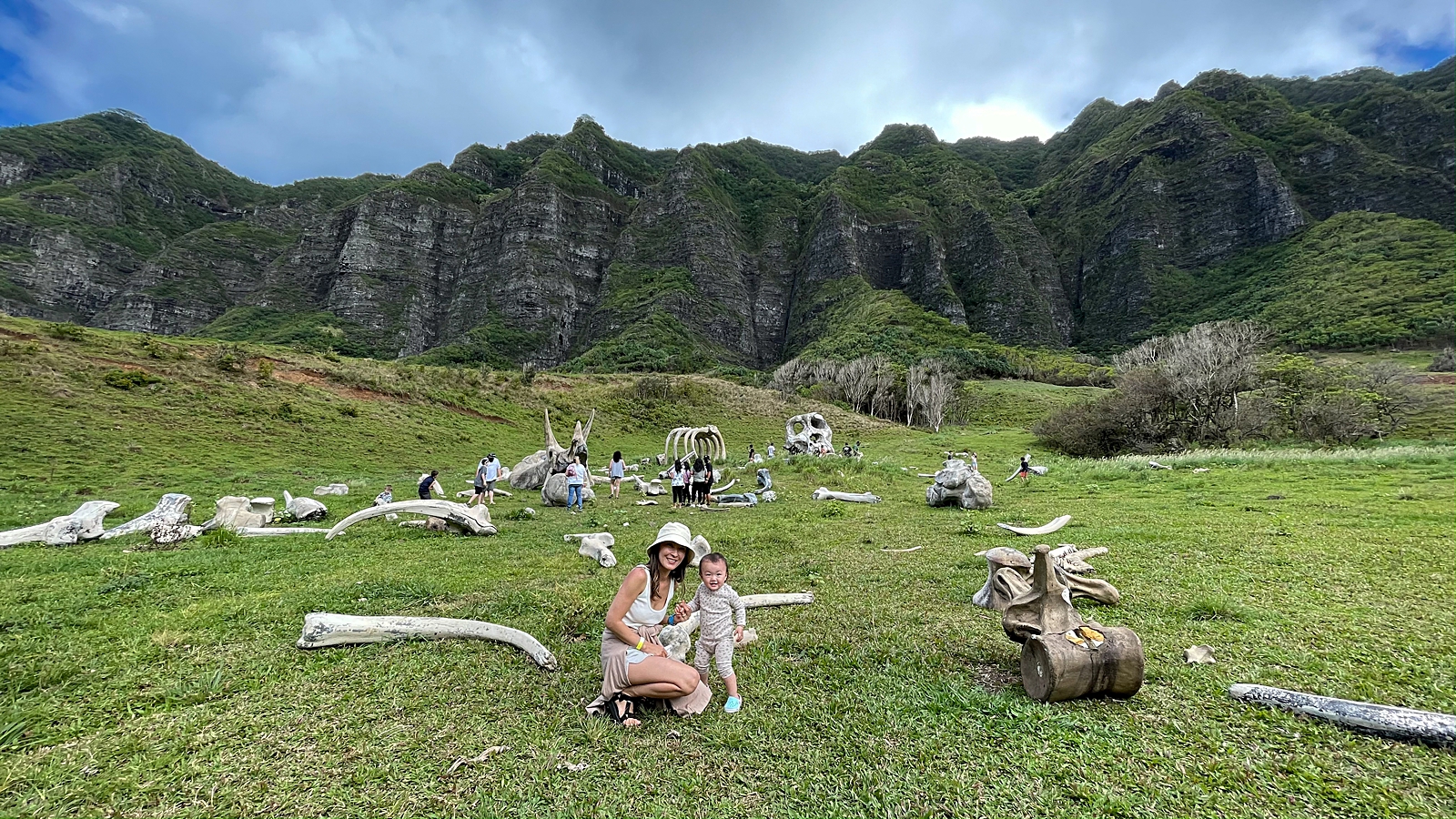 Kualoa Ranch is home to many award winning guided tours for people of all ages. There are many different tours available such as the Jurassic Adventure Tour, Multi-passenger ATV Raptor, Hollywood movie sites tour, zipline and even horseback riding. You can view the full list here.
I really wanted to ride the ATV with my family but due to my youngest daughter, we had to separate to two different tours. My husband and older kids rode the ATV and I took the Hollywood Movie Sites Tour with my baby.
Hollywood Movie Sites Tour

Hollywood Movie Sites Tour was so fun! We were on a bus with a few other families and everyone was social distancing with masks on at all times. We learned about the history of Kualoa Ranch (I still can't believe this 4000 acre land was sold to the owner for $1500), and got to stop at a building that contains photos and relics of over 50 of Hollywood's biggest blockbuster movies and TV shows, including Lost, one of my favorite TV shows of all times!

Jurassic Park Tour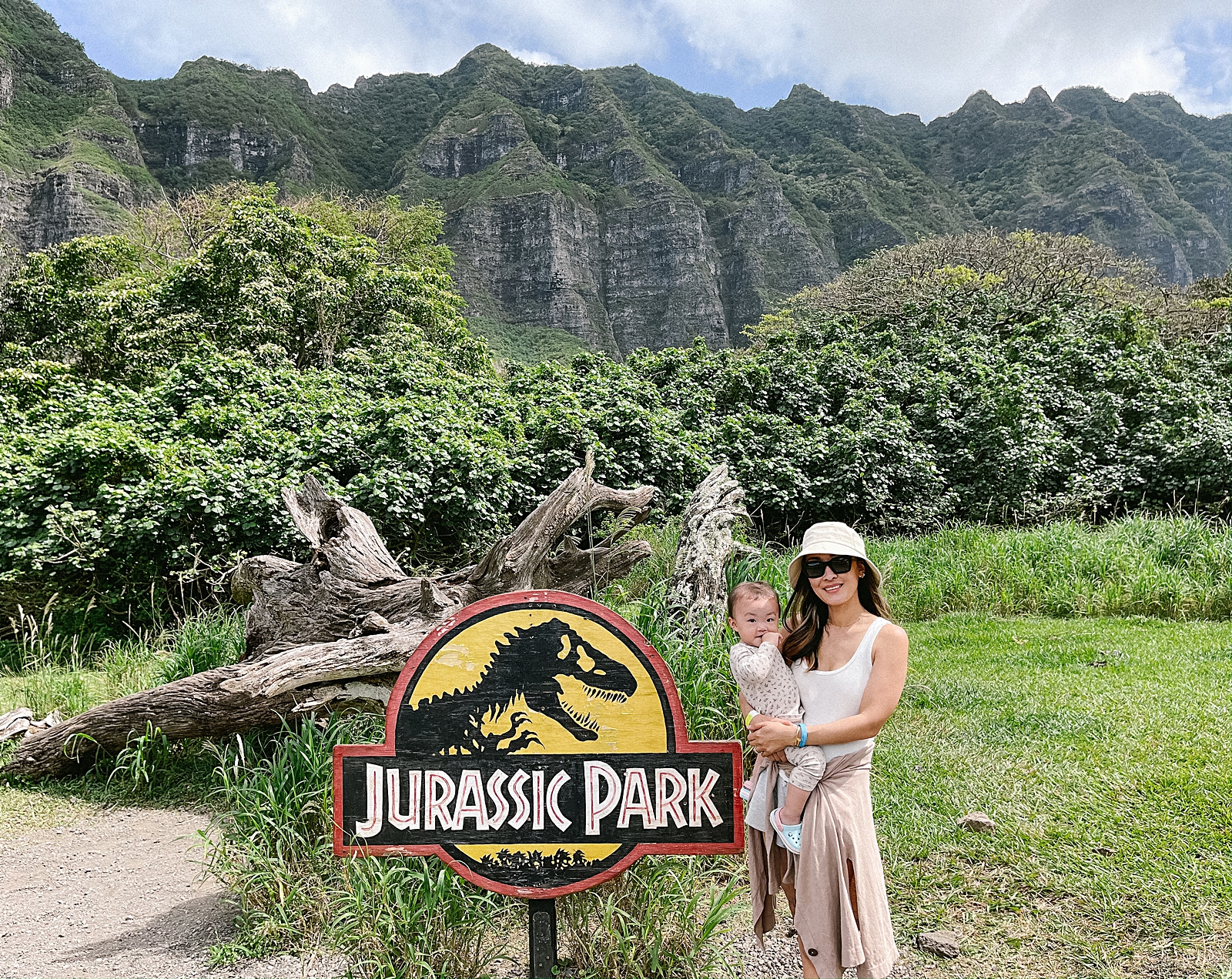 The highlight of the bus tour was stopping here for this cool photo opportunity. We are huge Jurassic Park fans and have watched every film featuring dinosaurs thanks to my dinosaur-obsessed son. It turns out, my family who were on the ATV ride made the same stop for these fun photos!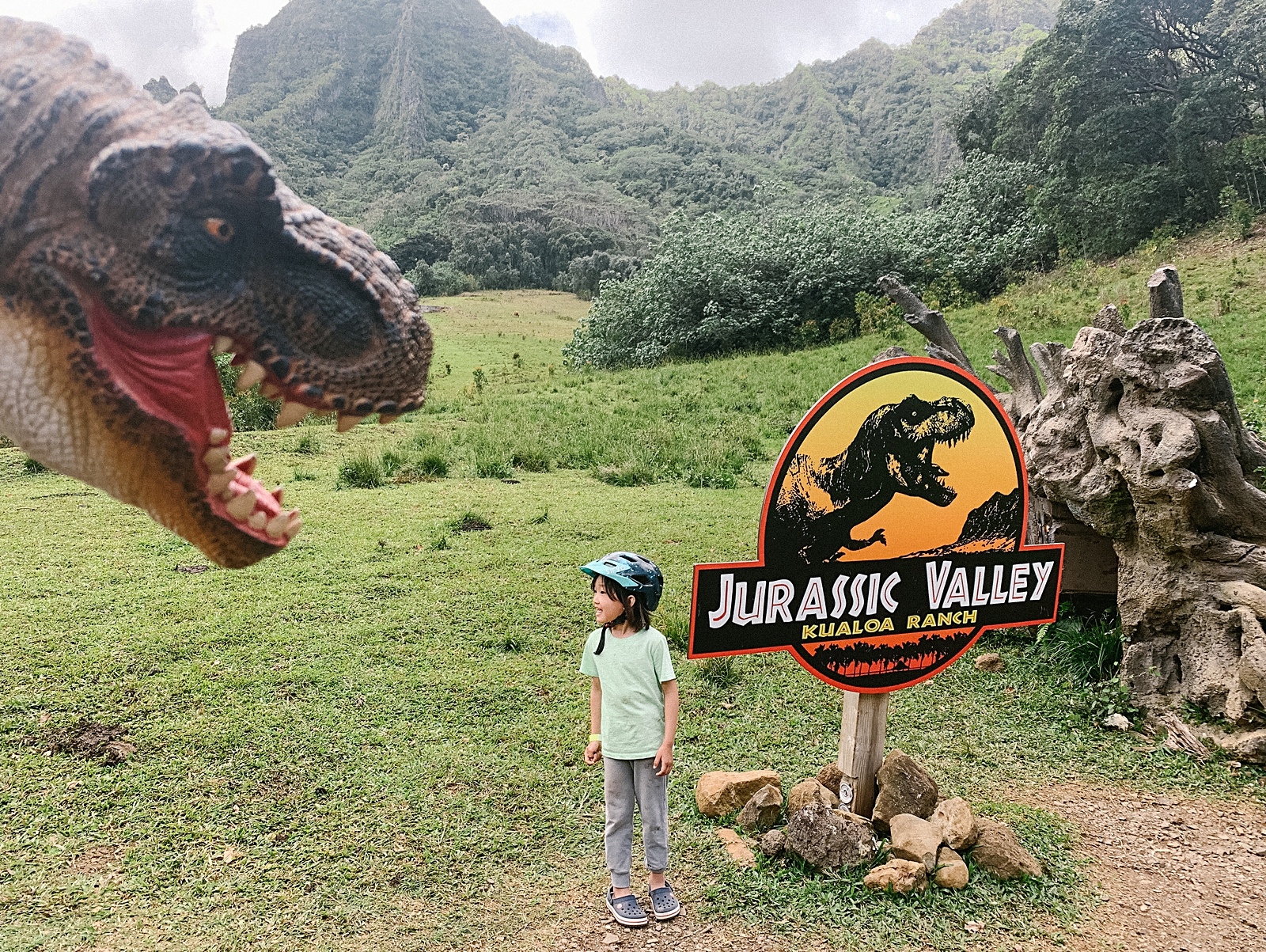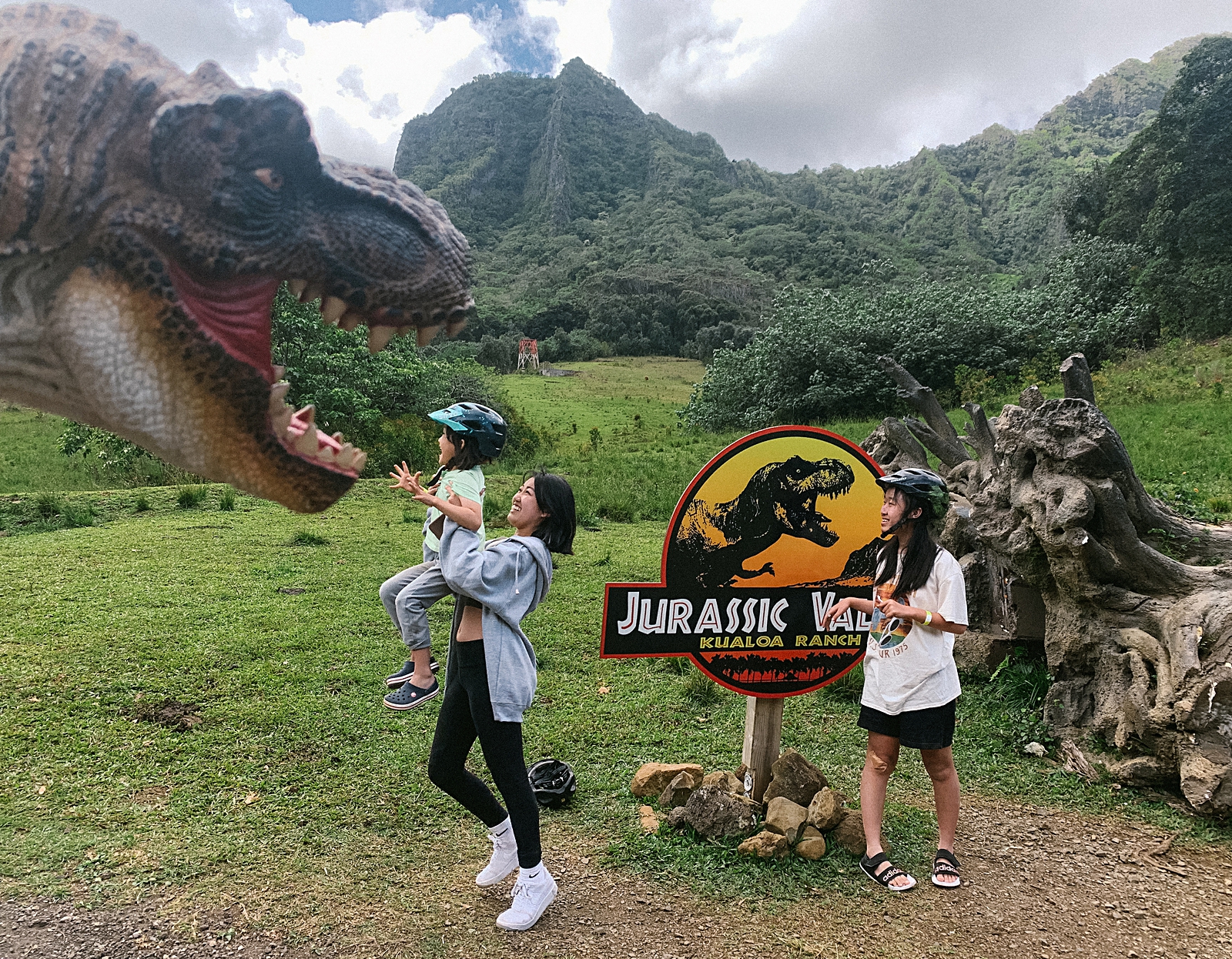 Kualoa Ranch is a beautiful landmark of Oahu that's not only educational, cultural and fun but also scenic. You will be blown away by the different views and stops here and there's something for everyone depending on their interest and age. I highly recommend you to visit Kualoa Ranch with your family!
Location
49-560 Kamehameha Highway, Kaneohe, Hawaii 96744
Call 808-237-7321 or 800-231-8321 (Daily from 8 am-4:30 Hawaii Standard time)
When visiting Kualoa, be sure to try this amazing local restaurant called Waiahole Poi Factory where you can get authentic Hawaiian food like Laulau, poi, kahlua pig and traditional coconut dessert called haupia. It was delicious!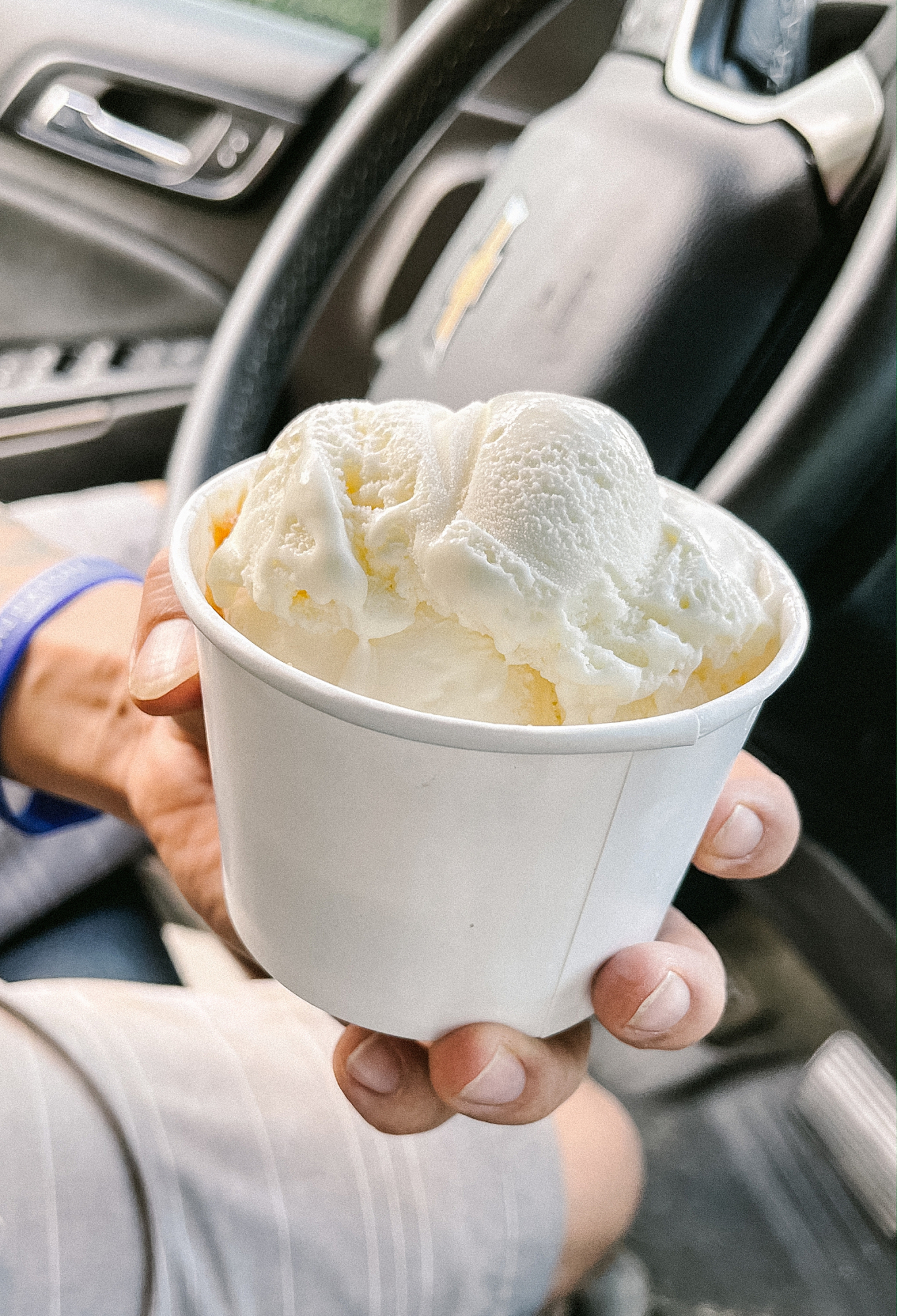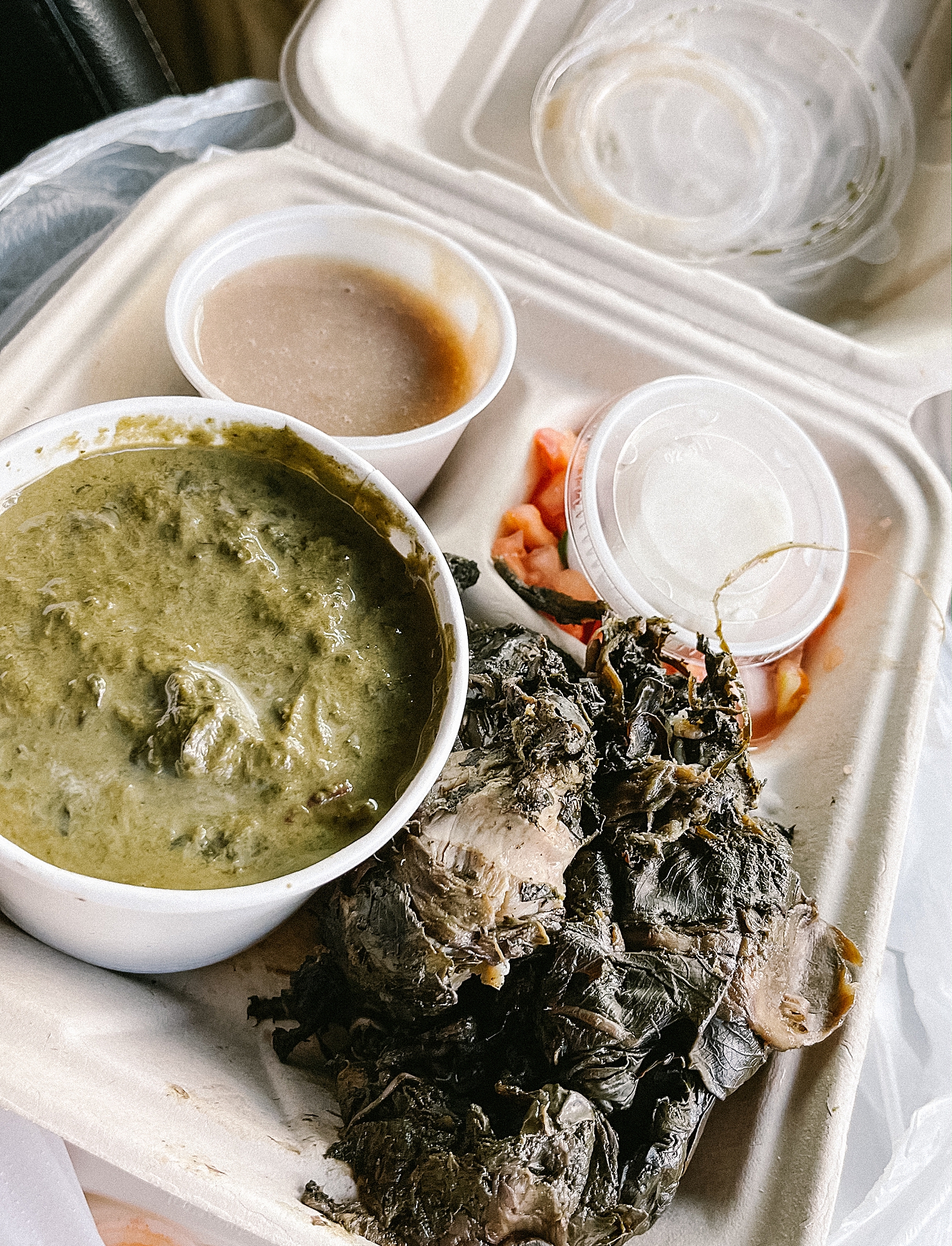 4. Lanikai Beach
Lanikai Beach is one of my family's favorite beaches with the softest white sand and bluest water.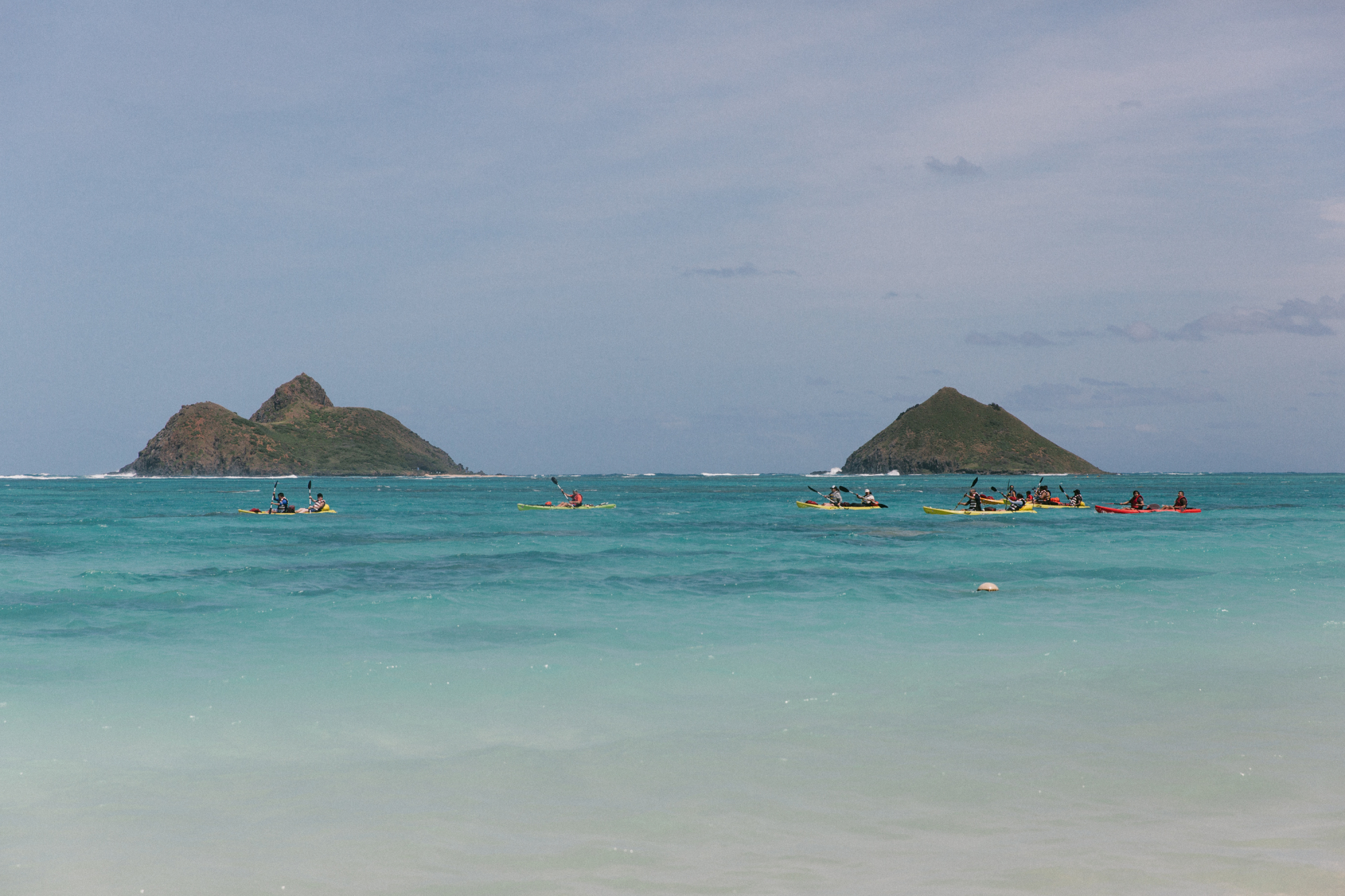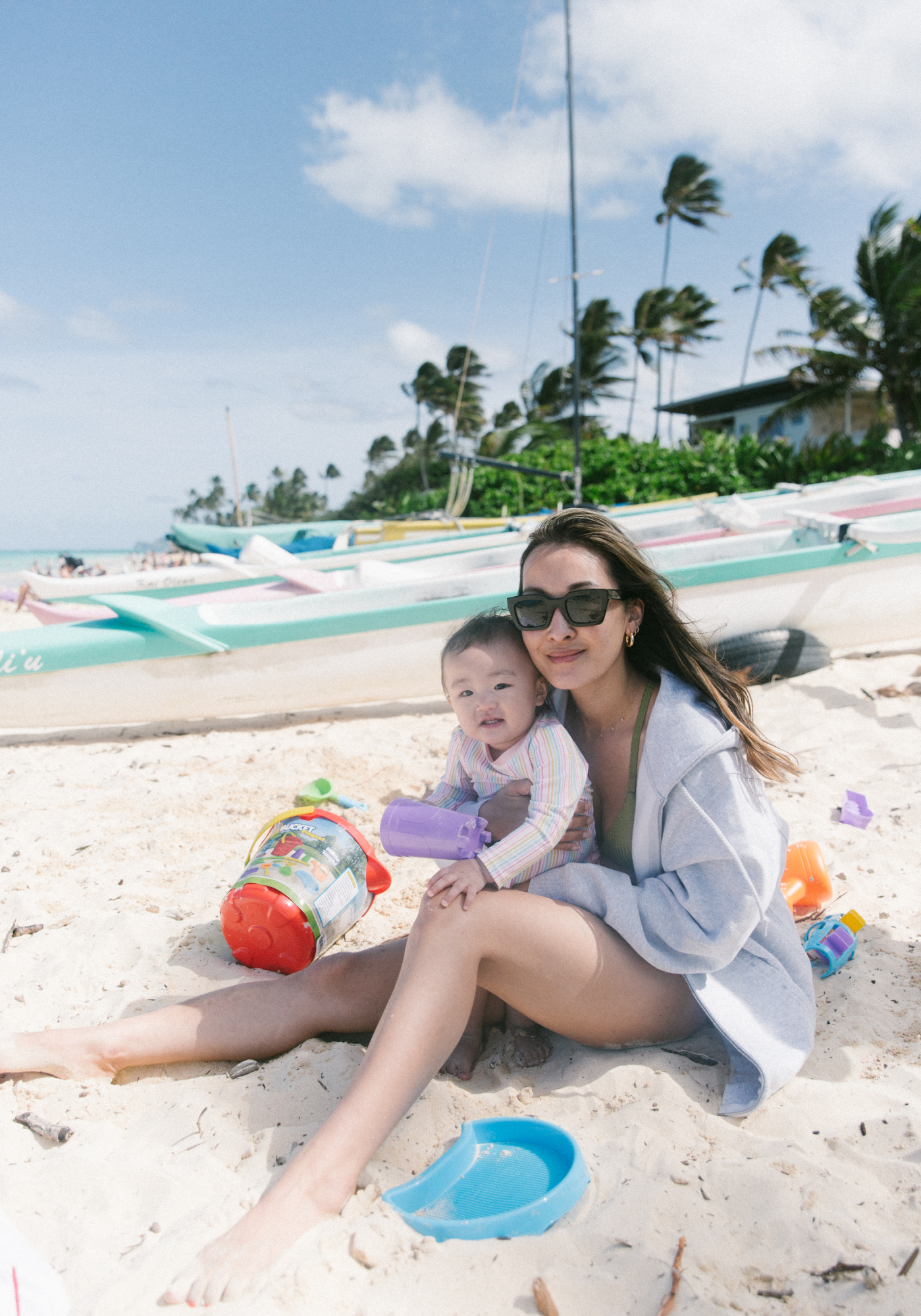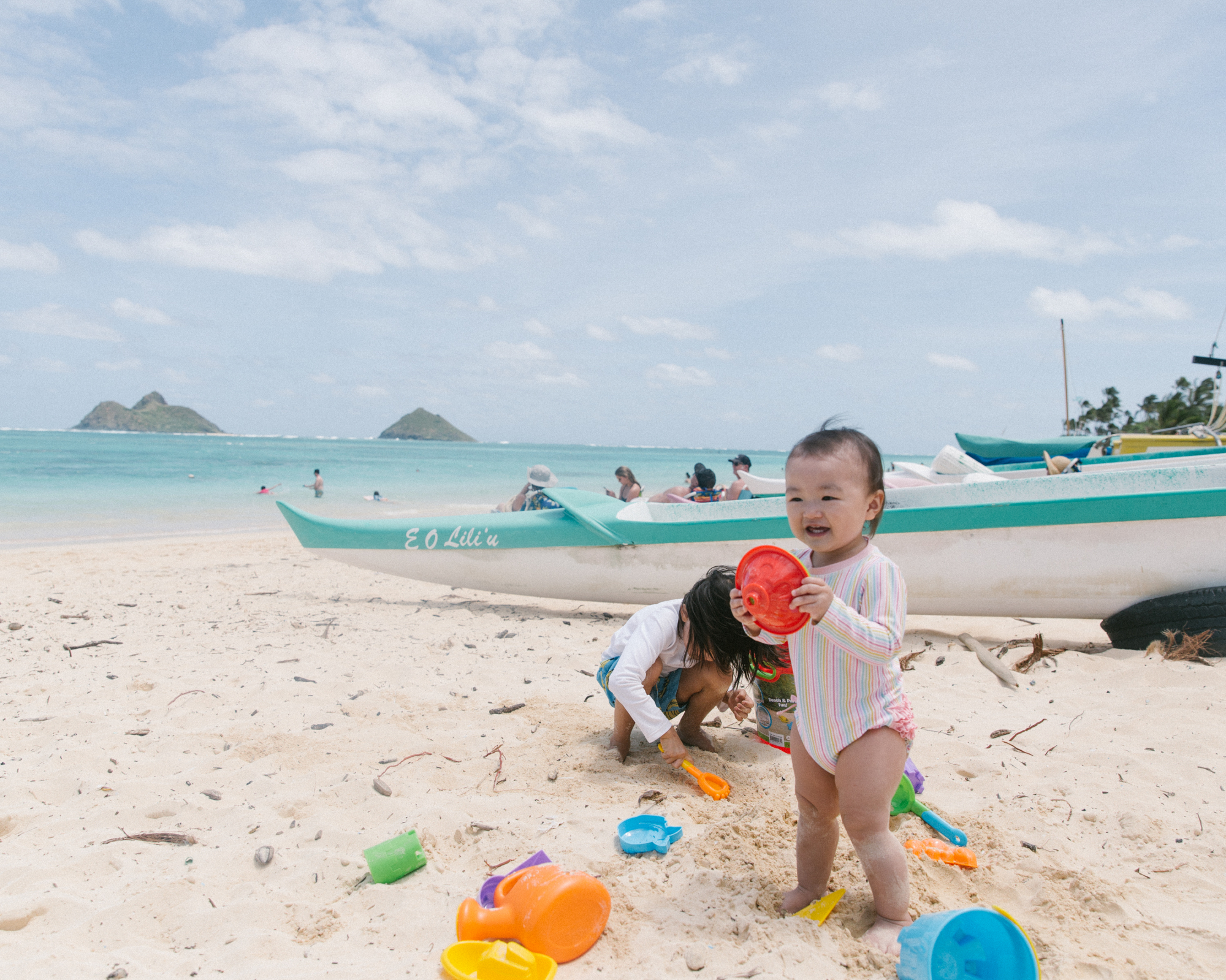 The water is so warm and clear and the sand is so soft, it's perfect for families with kids. The only downside is that there's no bathroom on the beach and it's hard to find parking. Due to it's popularity, it's gotten a lot busier over the years so it's best to go early if possible.
Once you get situated however, you will love being at Lanikai Beach– it's truly a magical place.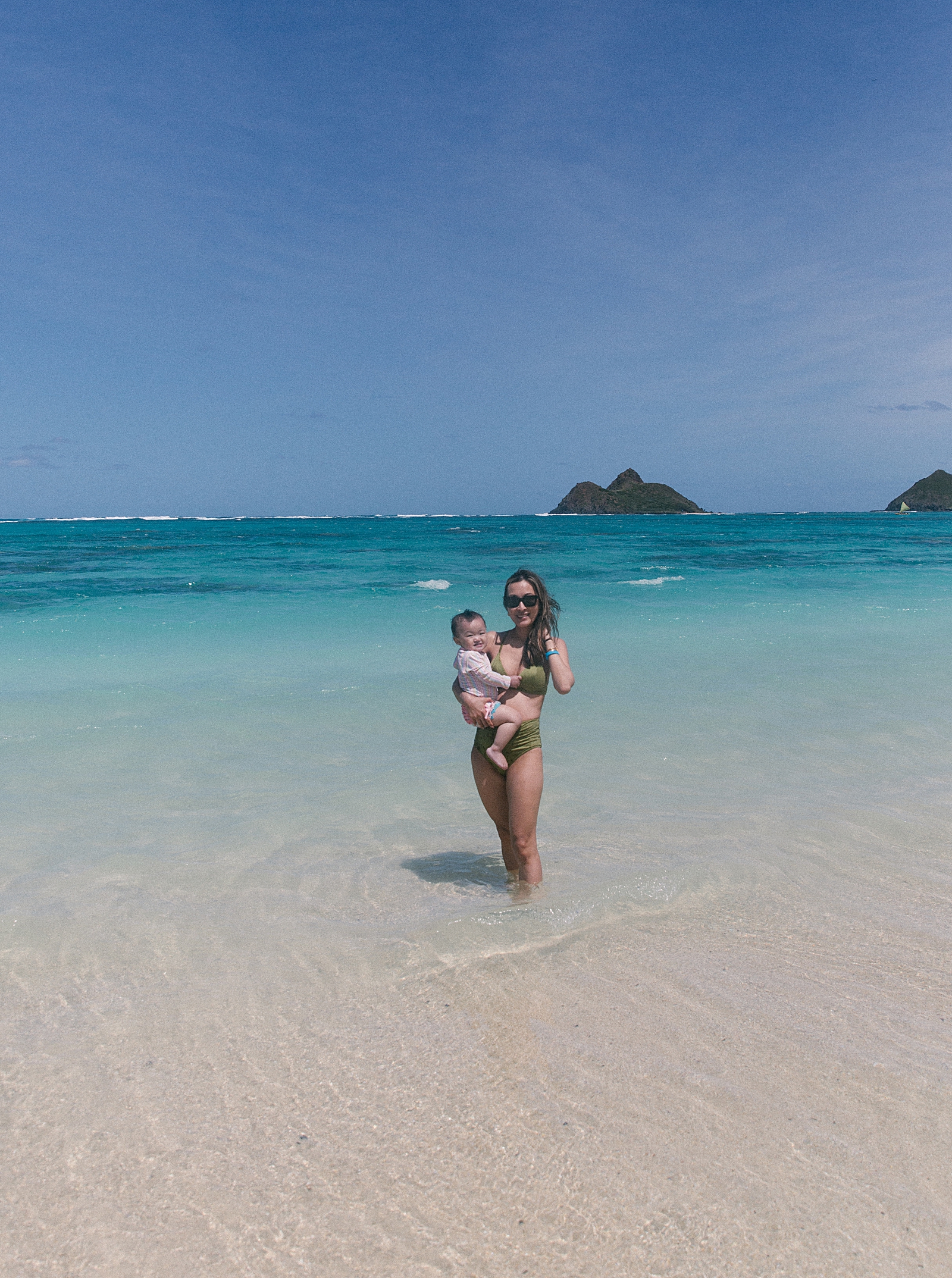 Be sure to check out this post to see our secret spot to eat near Lanikai Beach.
5. Waimea Valley
Waimea Valley "The Valley of the Priests," is a beautiful and sacred grounds of over 1,875 acres that contains more than 700 years of native Hawaiian history. Descendants of the high priests lived and cared for much of the valley until 1886, and the Office of the Hawaiian Affairs acquired the property in 2006.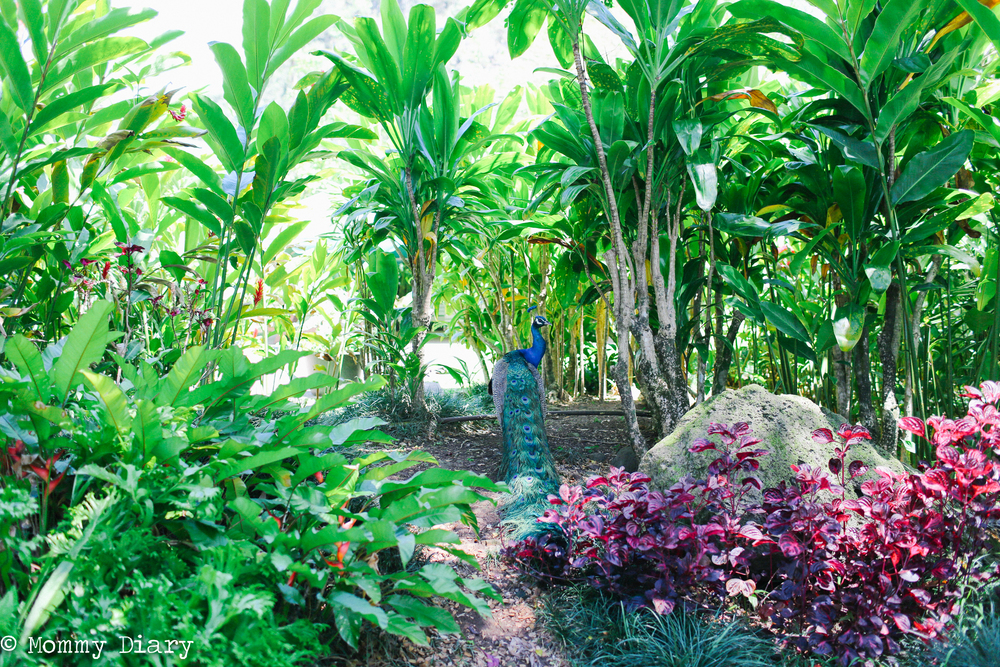 You can walk around the beautiful grounds, learn about the history of this valley and see hundreds of tropical plants and flowers that decorate the property. It's like a well-maintained giant Hawaiian garden you can hike through and plants are labeled so it doubles as a great learning opportunity for the kids.
You can find more details about our family day at Waimea Valley here.
There are many more family friendly things to do in Oahu. You can snorkel at Hanauma Bay State Park which has recently reopened. You can also hike at Twin Falls or go shopping in Waikiki.
Hawaiian Airlines for travel to Hawaii
As always, my favorite airline for traveling to Hawaii is Hawaiian Airlines. You can learn more about my recent experience using Hawaiian Airlines with my family here.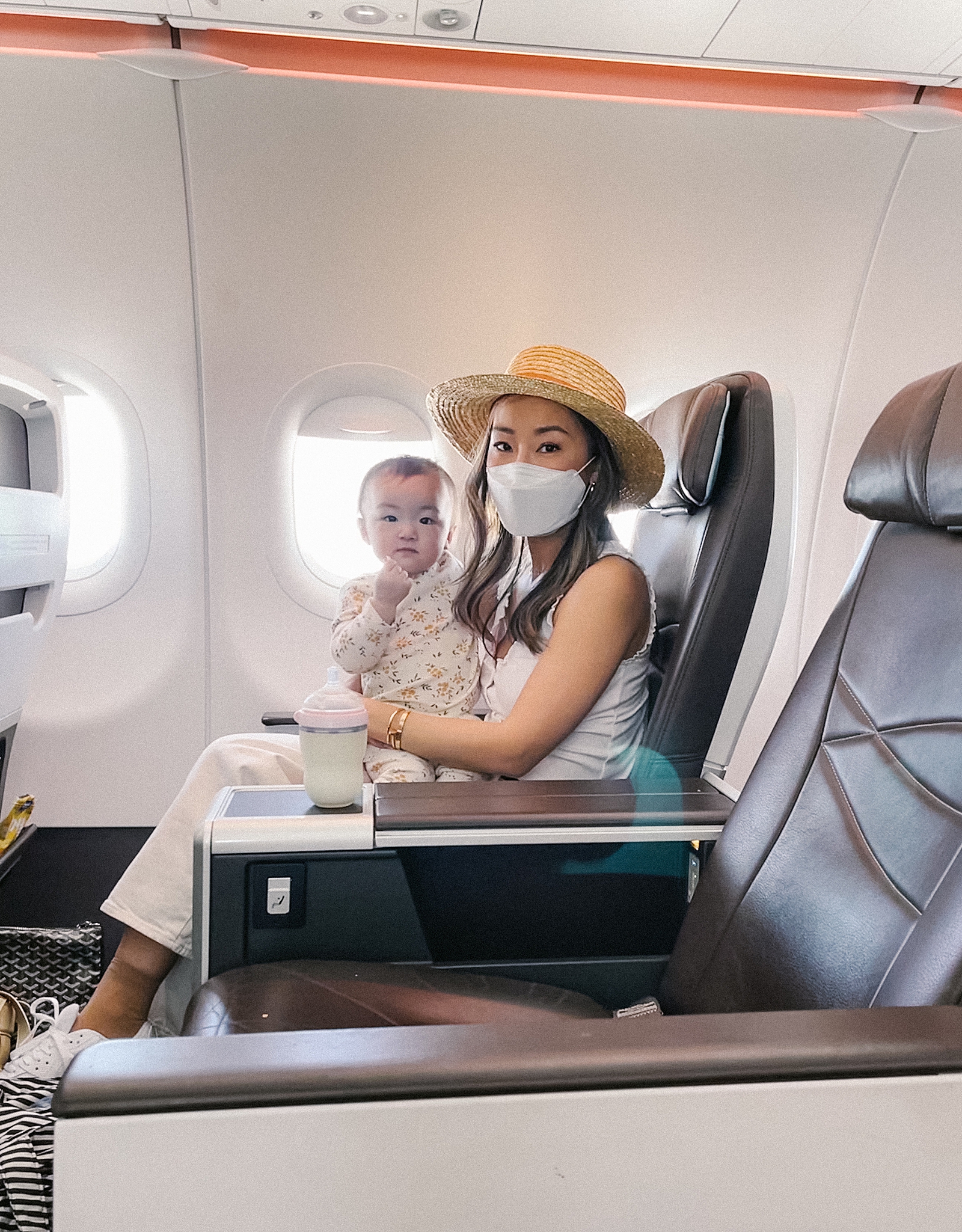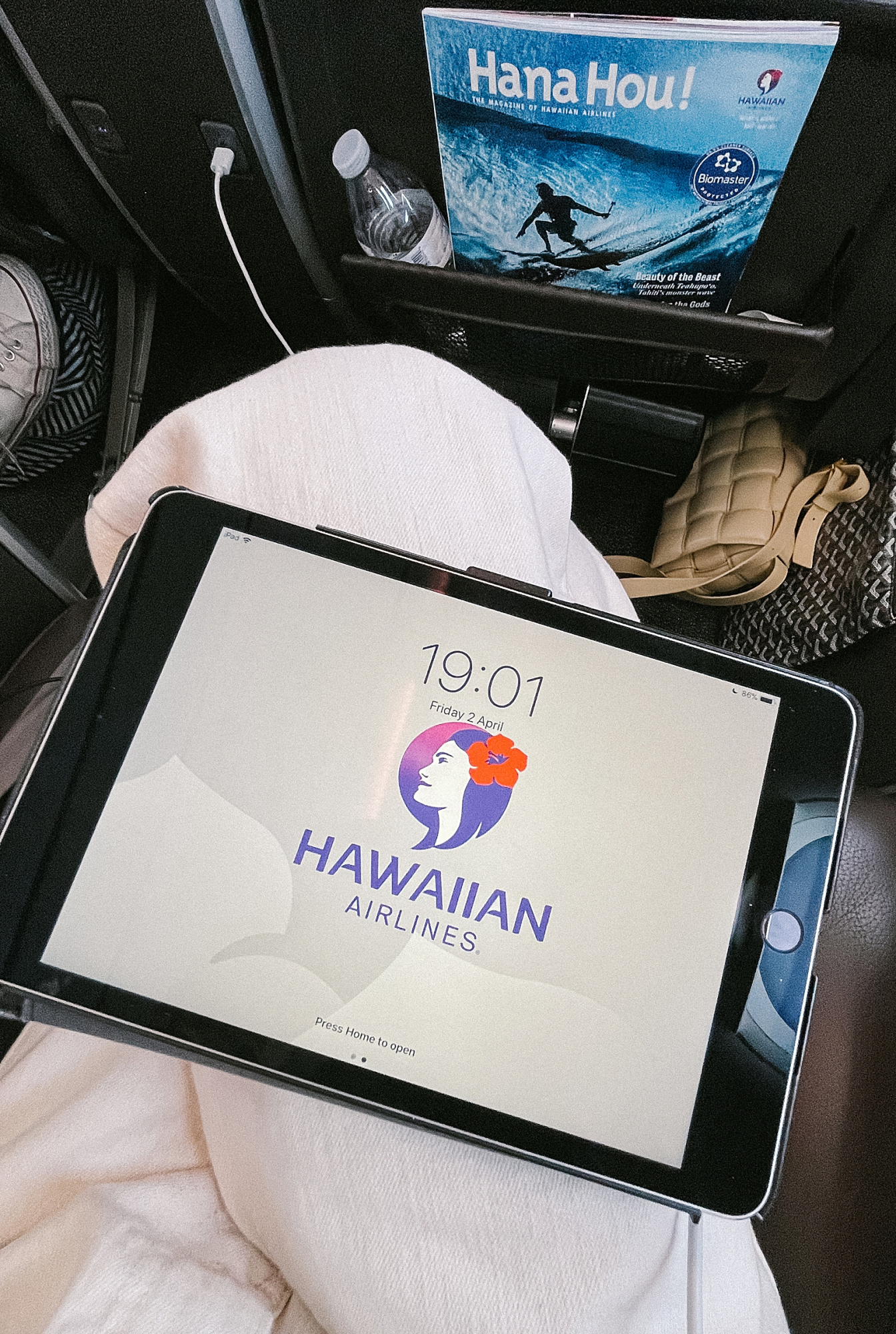 What is your favorite family activity in Oahu? Where would you like to go? Please leave your comments and questions below.
If you're planning to travel to Oahu, don't miss my post on best foods to eat in Oahu.