During our family trip to Hawaii, we came upon Waimea Valley by pure chance. While exploring Northshore on our way to eat our family favorite Giovanni's Shrimp, we happened to pass by the entrance. My husband who is always full of adventure and curiosity, wanted to drive in and see what the place is about.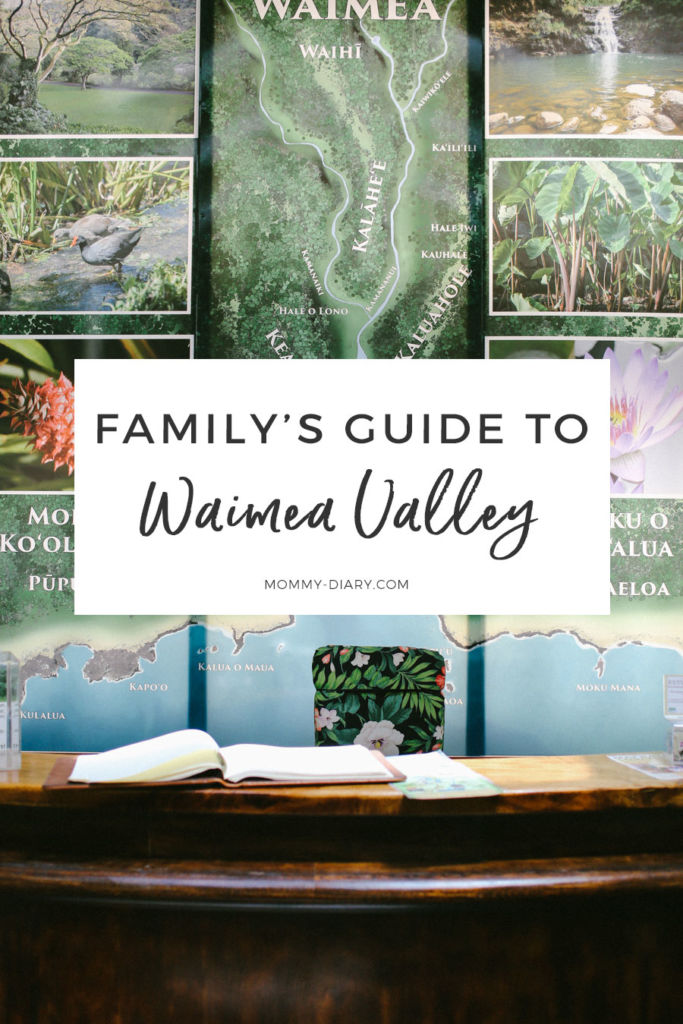 Here I am, 6 months pregnant and battling severe fatigue due to pregnancy anemia, wanting so desperately to hike and explore the island while my pregnant belly is reminding me of my current physical limitations…
Yet I joyfully agreed, because I got a taste of the island magic and knew there can be an amazing family adventure awaiting just around the corner. And surely we weren't disappointed!
It turns out, Waimea Valley "The Valley of the Priests," is a beautiful and sacred grounds of over 1,875 acres that contains more than 700 years of native Hawaiian history. Descendants of the high priests lived and cared for much of the valley until 1886, and the Office of the Hawaiian Affairs acquired the property in 2006.
In short, Waimea Valley is a place that is deeply rooted in Hawaiian history and an important bearer of Hawaiian spirituality and traditions.
Waimea Valley With Kids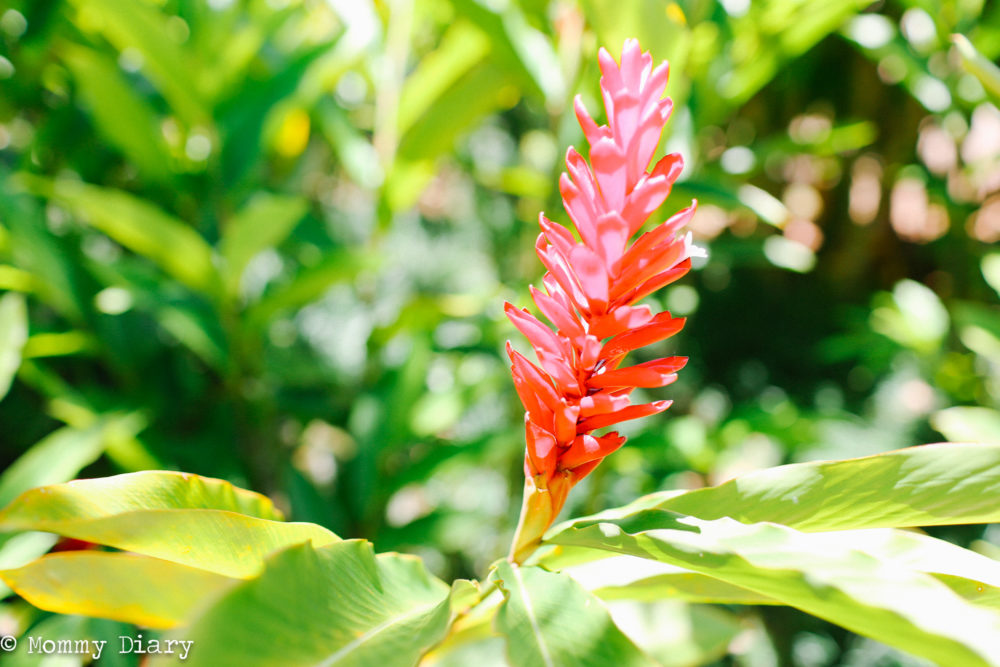 As expected, Waimea Valley is full of lush greenery as well as exotic botanicals and wildlife. The grounds is huge and you can expect to see hundreds of tropical plants and flowers that decorate the property. It's like a well-maintained giant Hawaiian garden you can hike through and most plants are labeled so it can double as a great educational opportunity for the kids.
You can also spot a peacock or two strutting around the entrance like this. They clearly own the place and even have a restaurant named after them, The Proud Peacock restaurant.  They walk around and hang out proudly not scared at all of the human visitors who are snapping away with their cameras.
So beautiful, so colorful, so boss. Peacocks are such majestic creatures.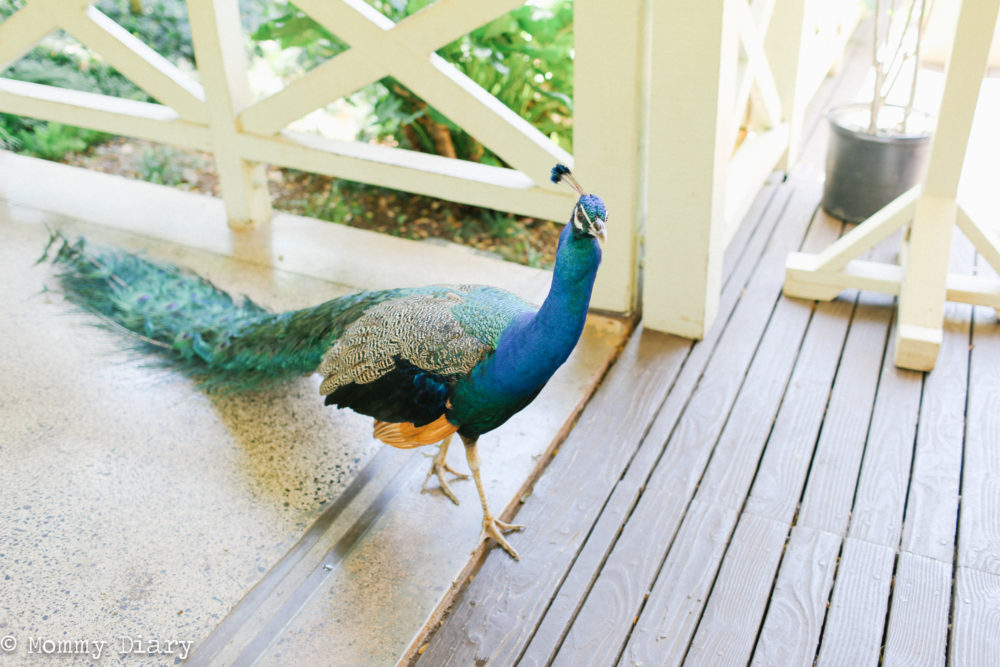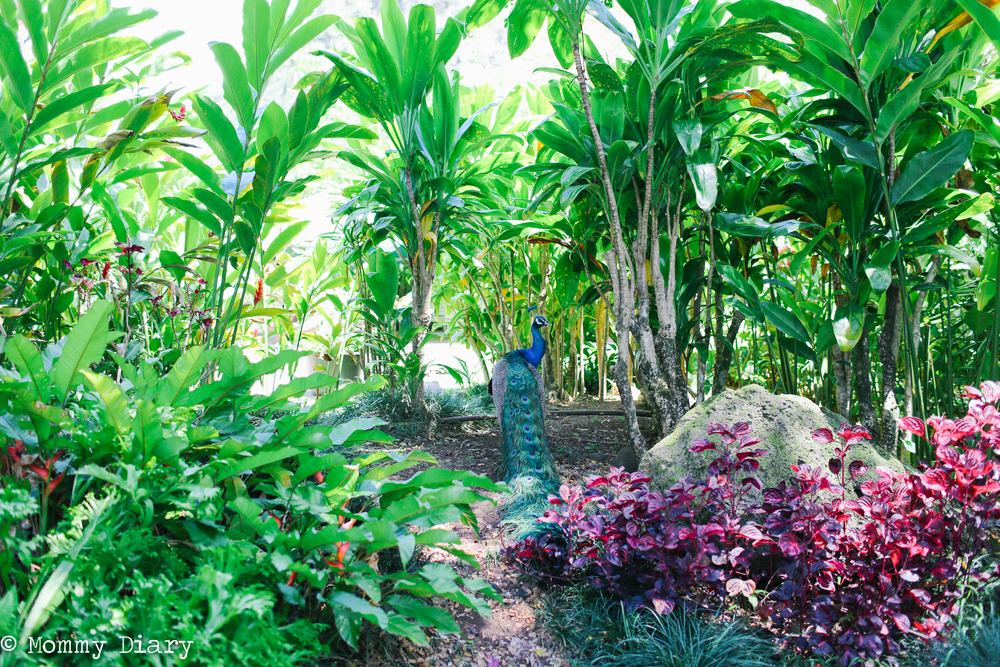 Look at the magnificence of the peacock and those beautiful tropical colors!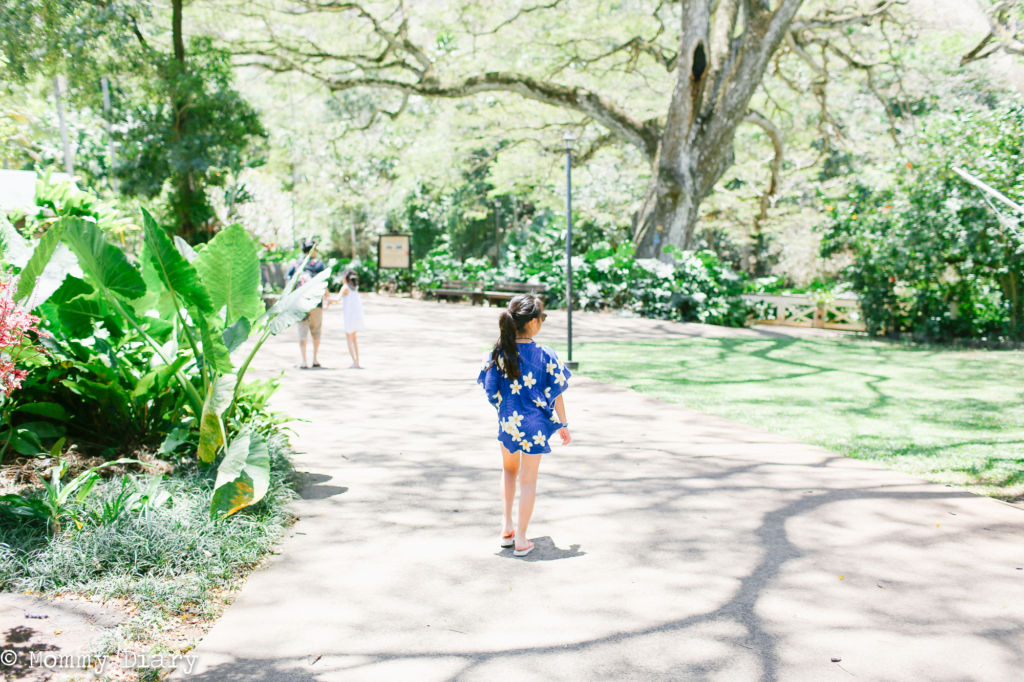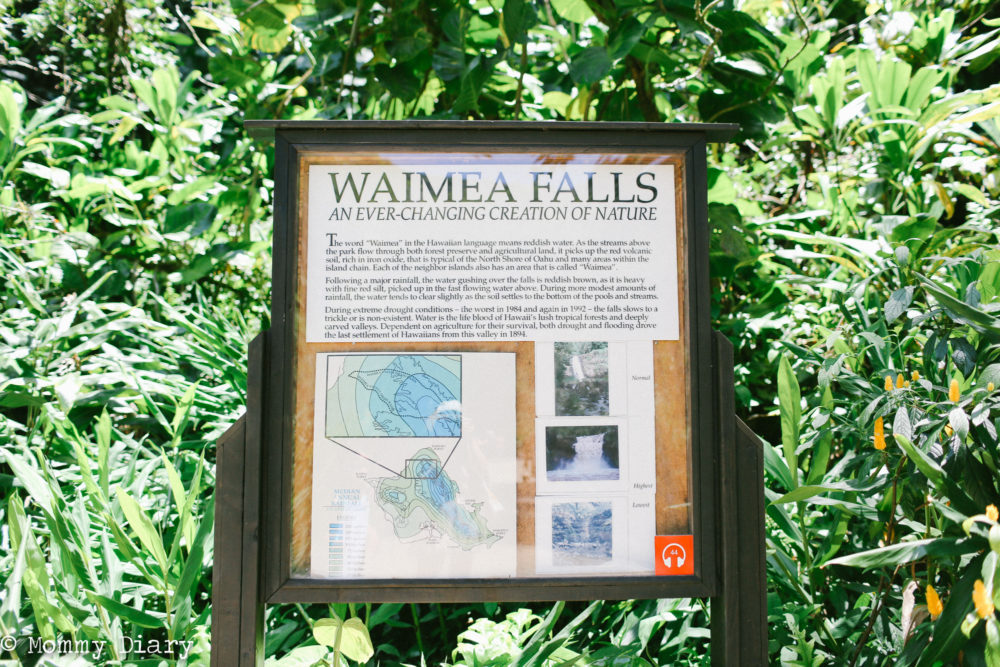 The highlight of Waimea Valley is Waimea Falls, a waterfall where you can go for a swim. Life vest is provided for free so all you need is plenty of sunblock and towels. This was my daughter's first time swimming near a waterfall and she had so much fun swimming in nature with dad.
My job during this time was to lather on plenty of sunblock on my husband and daughter's face and body, take pictures and take a break in the shade with my first daughter.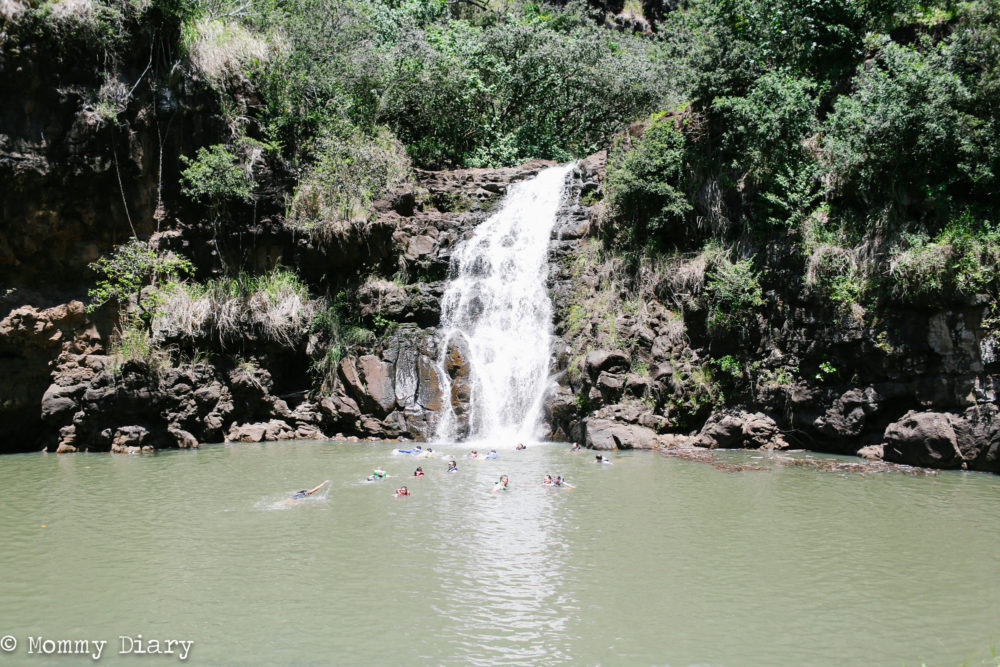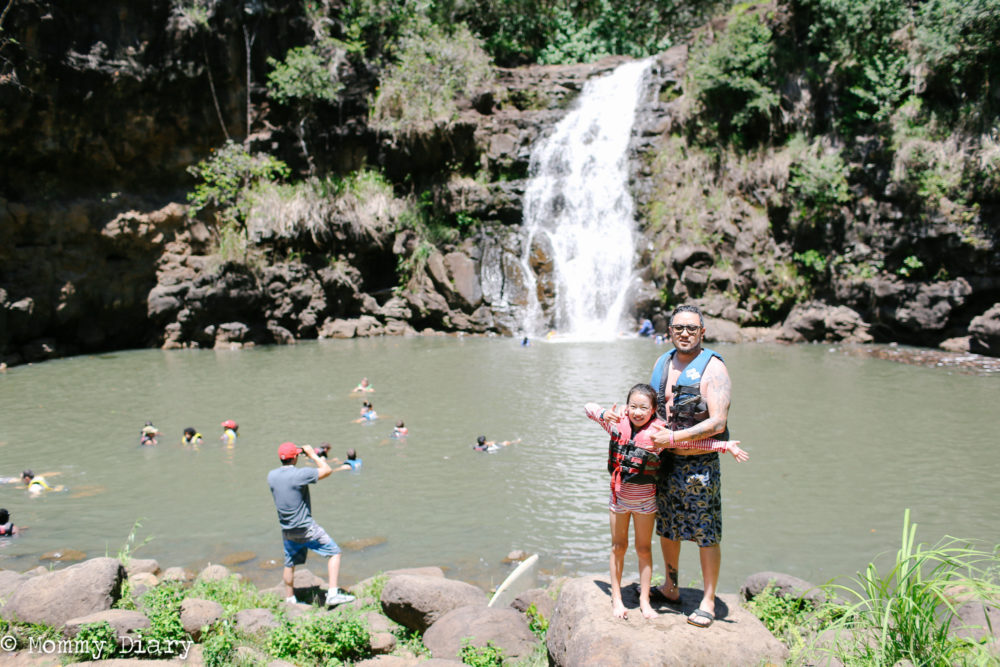 Once they were done with swimming, it was time to go back down the valley. Conveniently, they have a tram (one way or both ways) that takes you back for a small per-person fee.
While waiting for a tram, we met this friendly volunteer who taught my daughters how to make crafts with palm leaves and shared with them some history and legends of the valley. She even gifted them with her amazing creations- a pretty rose and an angelfish made from palm leaves. Hawaiian hospitality is always so warm and generous!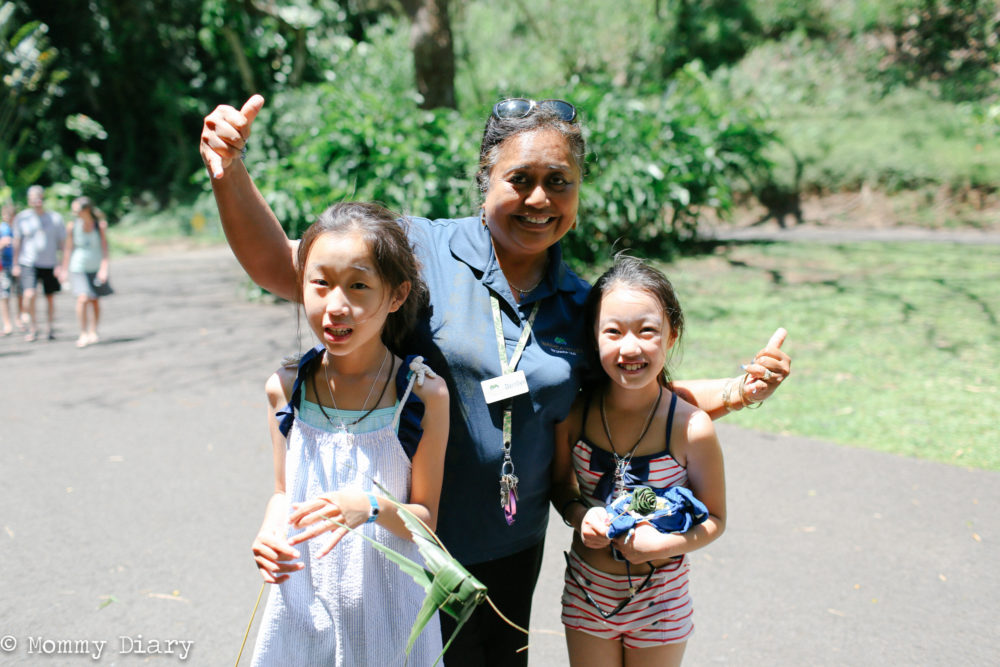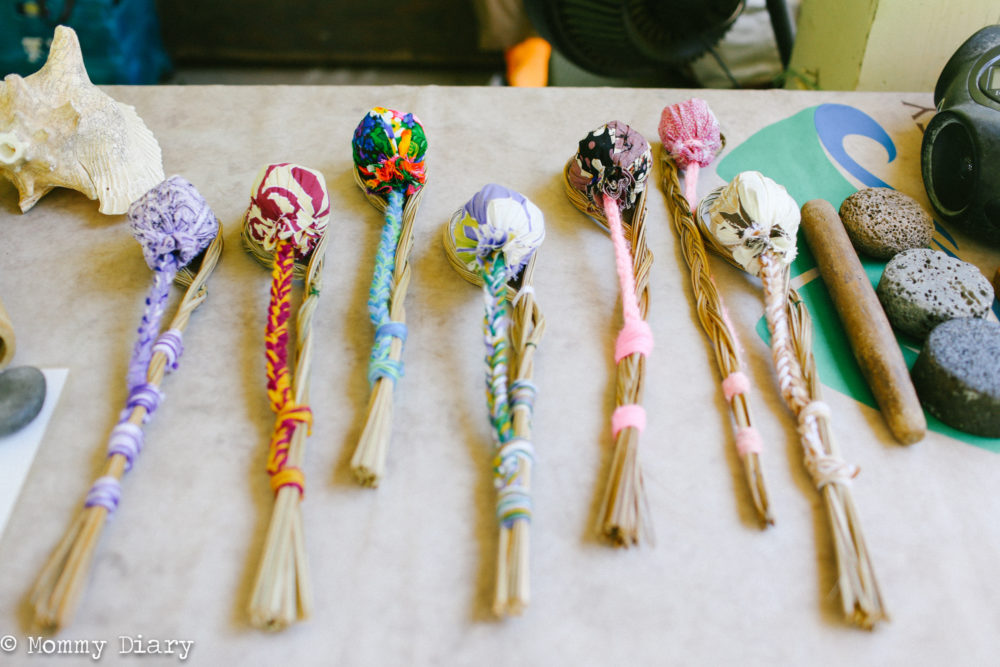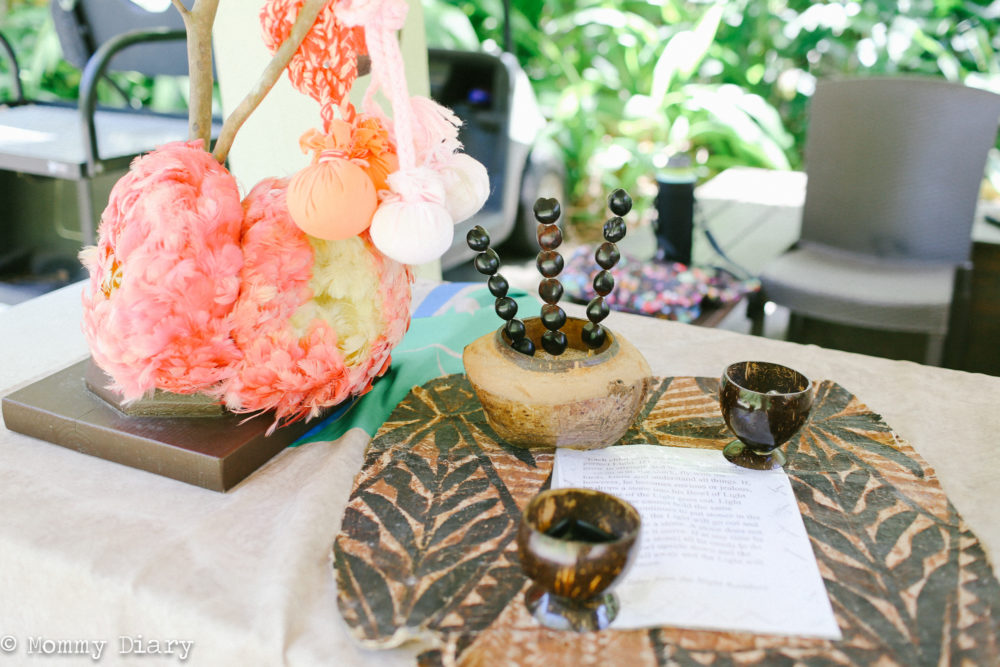 Waimea Valley is a beautiful, family-friendly destination for all, especially if you enjoy spending time in nature and learning about indigenous culture and spirituality like we do. As much as we love laying out by the pool and sipping on tropical drinks, a vacation is not complete unless you experience the culture and nature firsthand by going on hikes and exploring the island.
Such excursions always make our family vacations feel more complete and memorable. They also have a farmer's market in the afternoon that sells various handmade island souvenirs and food. We skipped it because our goal was to get to Giovanni's shrimp, even long before we arrived in Hawaii.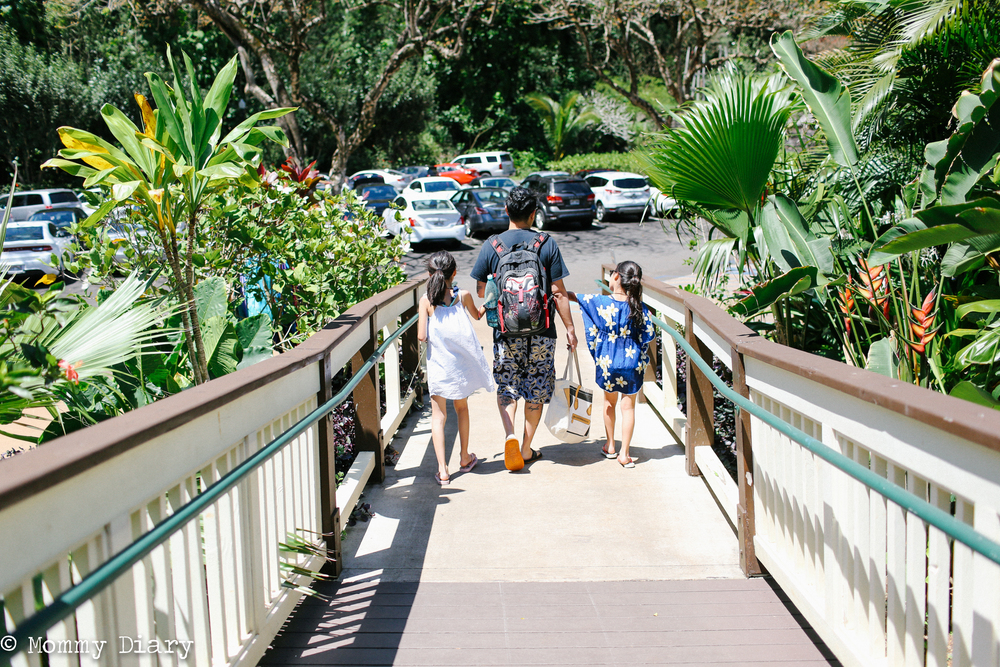 On our way to Giovanni's Shrimp, we stopped by a few places for family photos. This was our first time using a tripod and it turned out pretty well. Frankly it's so hard to drag around a tripod and a huge dslr while traveling especially during pregnancy but as the family photographer and memory keeper, I do my due diligence to fulfill this role.
I think this quite often when we travel as a family but wouldn't it be nice to have your own family photographer?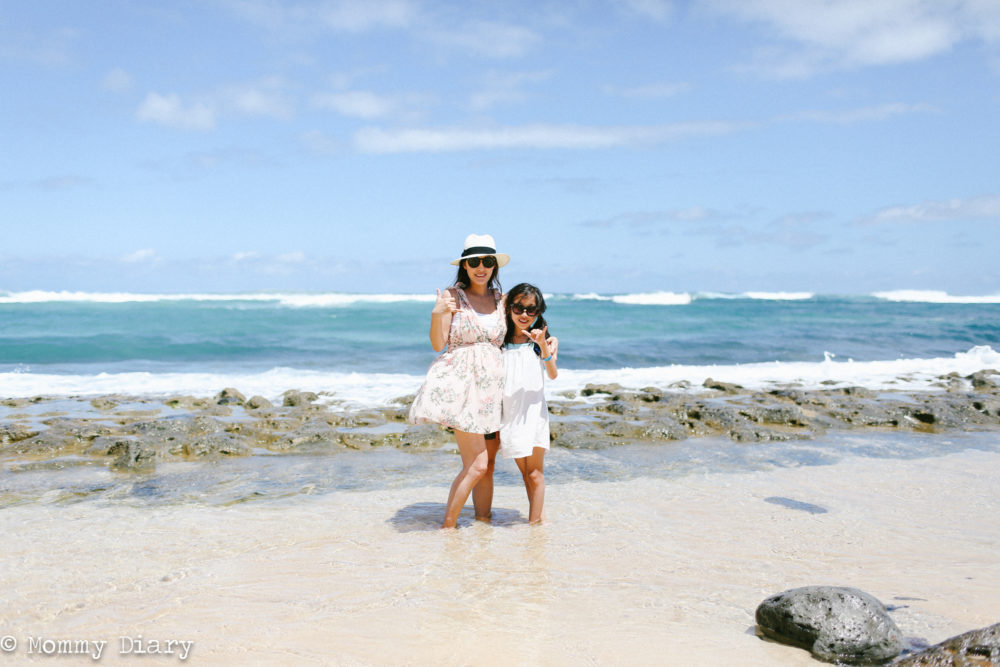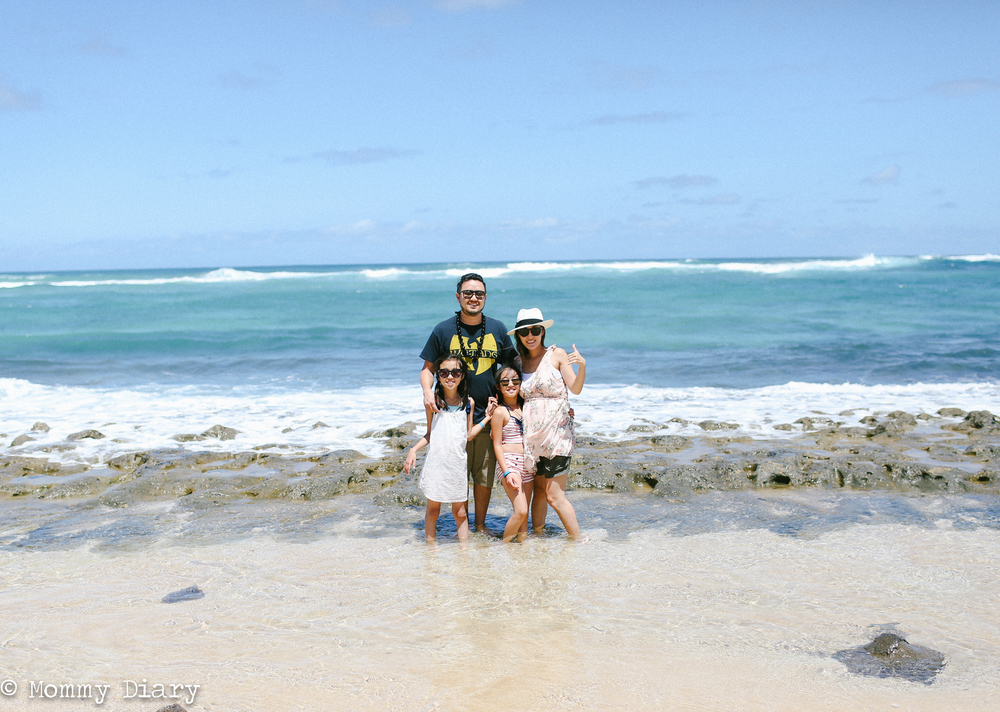 And we finally reached our destination- Giovanni's Shrimp Truck! It was just as good as I remembered it from 4 years ago and definitely worth the drive.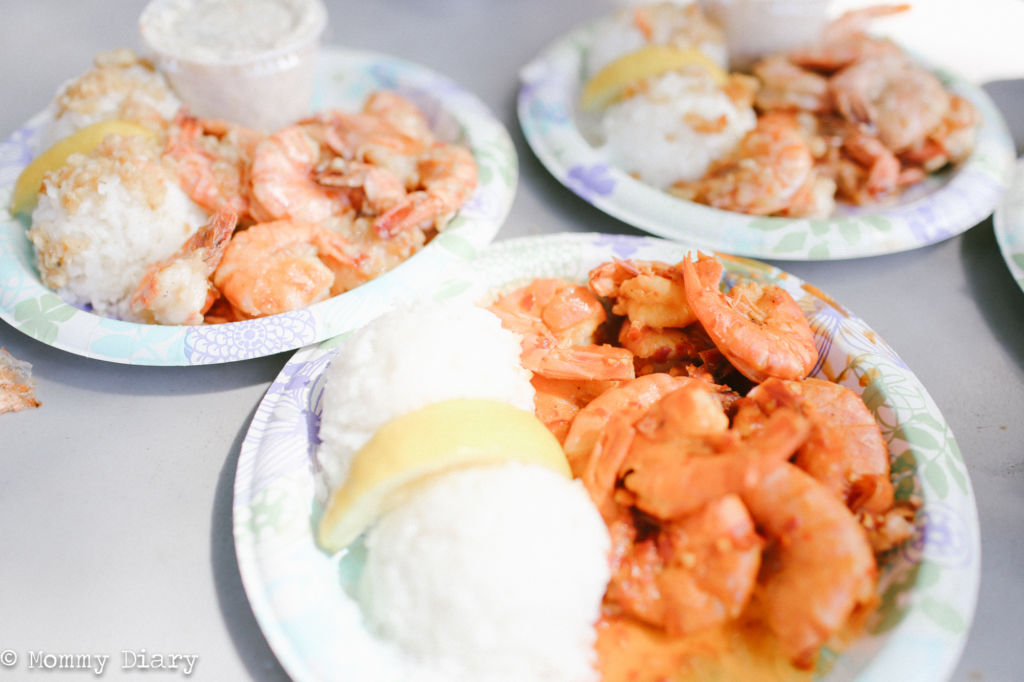 For those of you who haven't tried yet, Giovanni's a must-have when visiting Honolulu.
Overall, I would recommend visiting Waimea Valley for any family who enjoys exploring nature and culture while traveling. The hiking trail is very family friendly even for those with strollers and young children. Plan to spend at least 2-3 hours, and even more if you'd like to hang out, take photos and take leisurely strolls around the gardens and trails.
If you want to visit Waimea Valley, these are the things you will need:
Sunblock
Towels (if you want to go swimming)
Comfortable shoes
Water + snacks
Hat
Admission fee ($16 for adult, $12 for senior, $12 for student, $8 for child ages 4-12)