This post is sponsored by Hawaiian Airlines. As always, all opinions are my own.
We love to travel as a family and have been traveling with our children for many years. Now that more people are vaccinated and destinations are slowly opening up, we felt safe enough to travel to Hawaii with Hawaiian Airlines. At the end of the post, I include helpful information about current covid safety regulations for visitors of Hawaii.
Our family travel to Hawaii was made easier by the fact that Hawaiian Airlines opened up direct flights from Ontario to the Hawaiian islands like Oahu and Maui, which made our travel faster, easier and more convenient.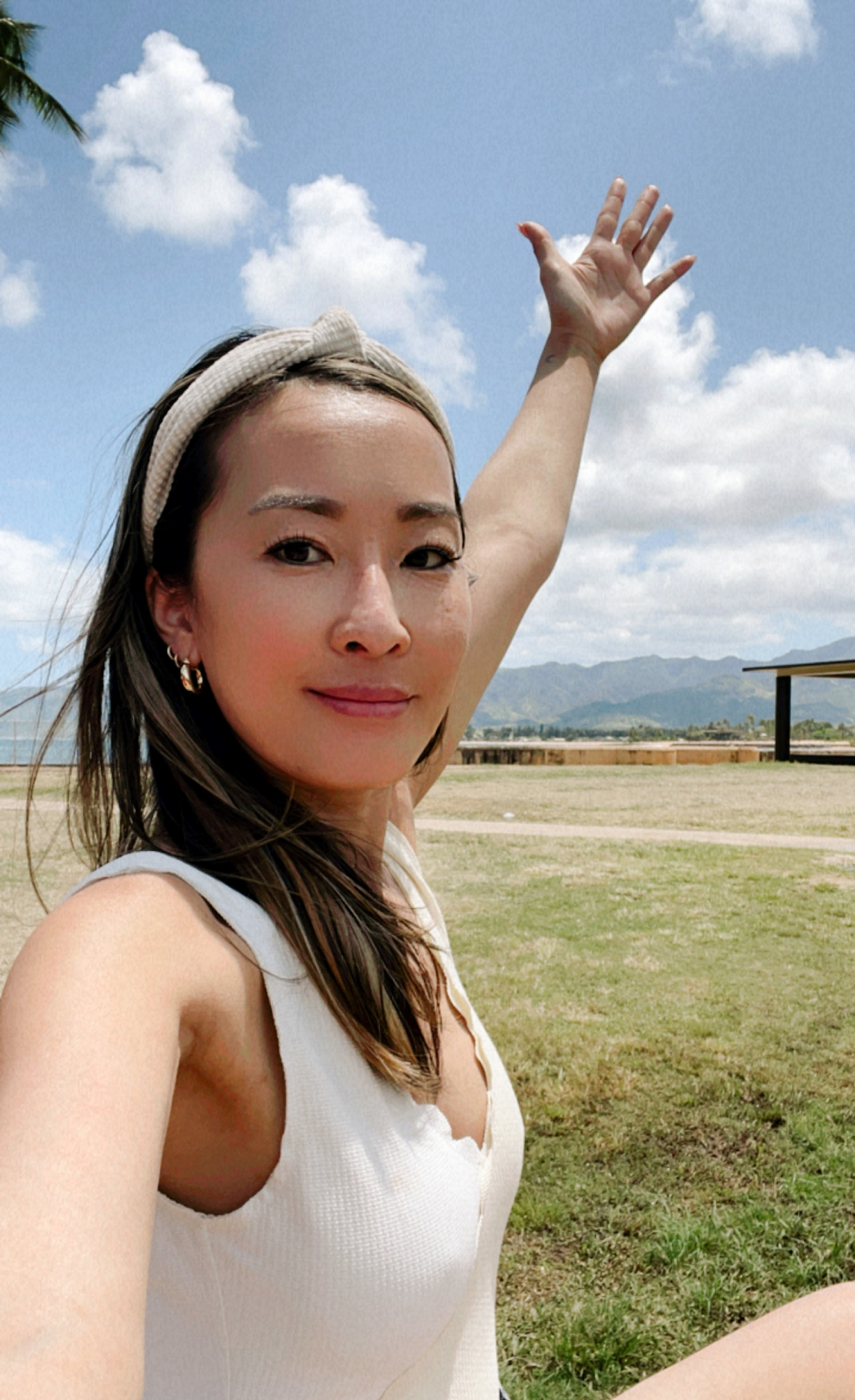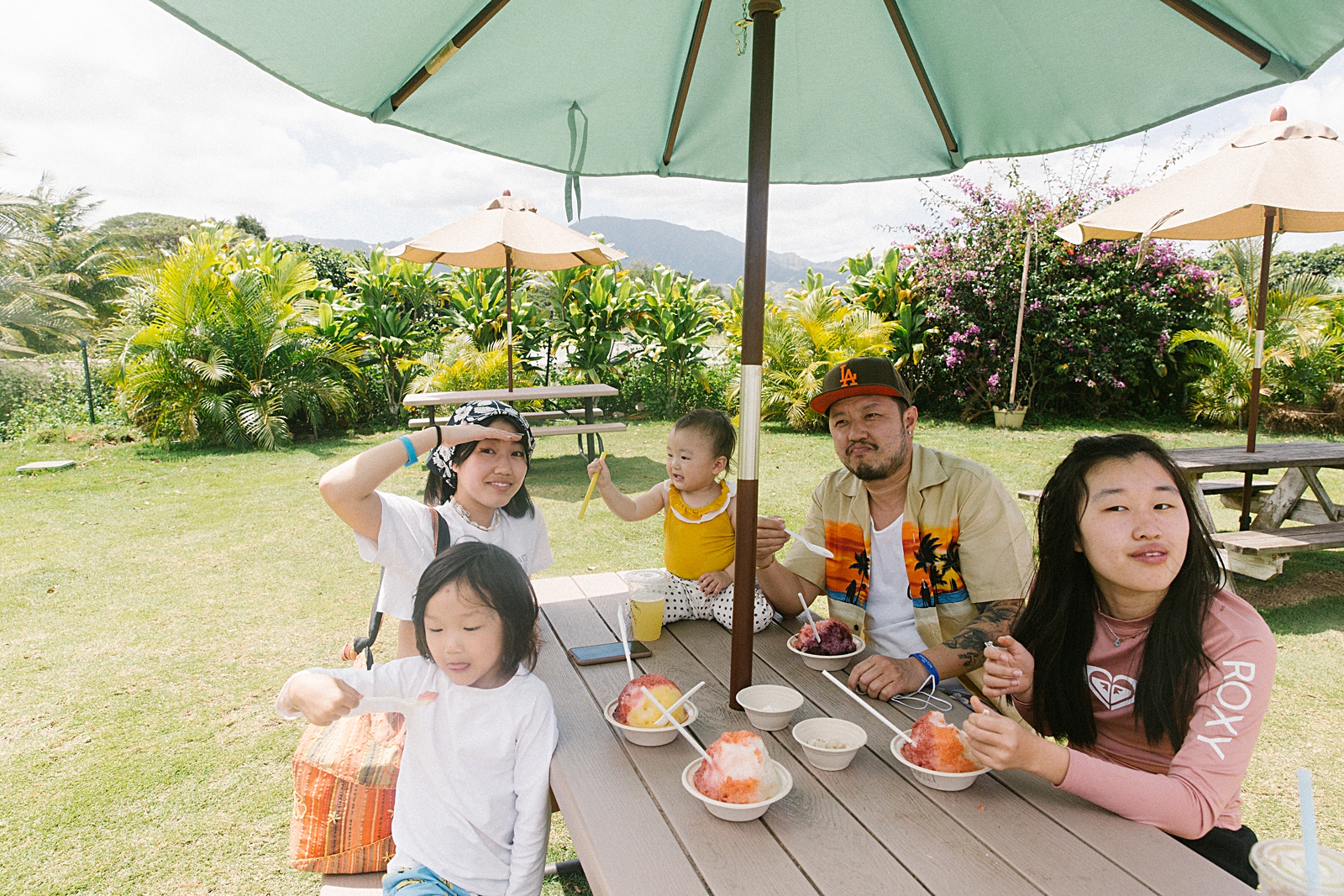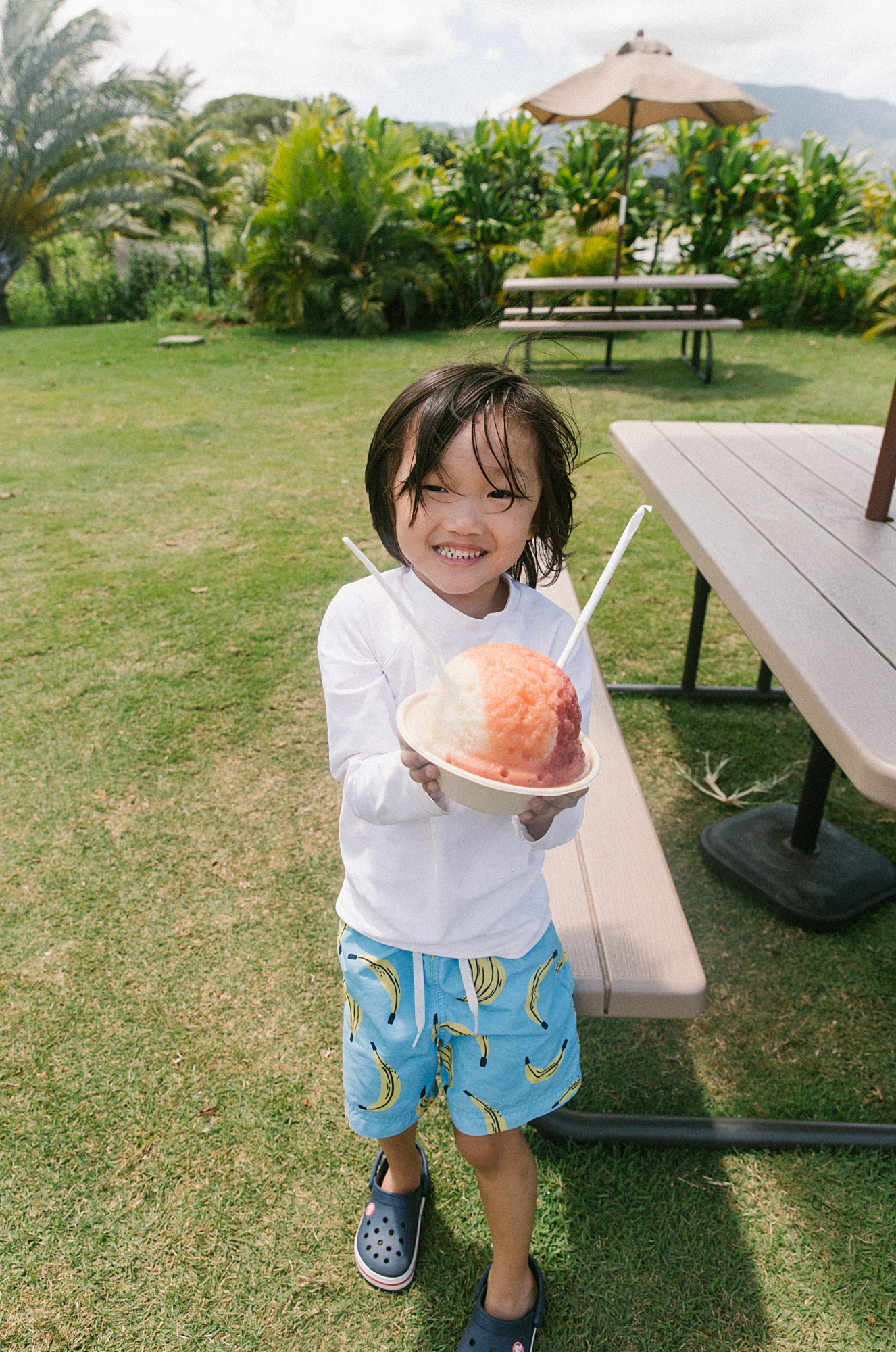 For this trip, we partnered with Hawaiian Airlines to stay at Sheraton Waikiki and visit family friendly destinations for a new experience on this beautiful island of Oahu. We've been to Oahu before but this was our best family trip yet!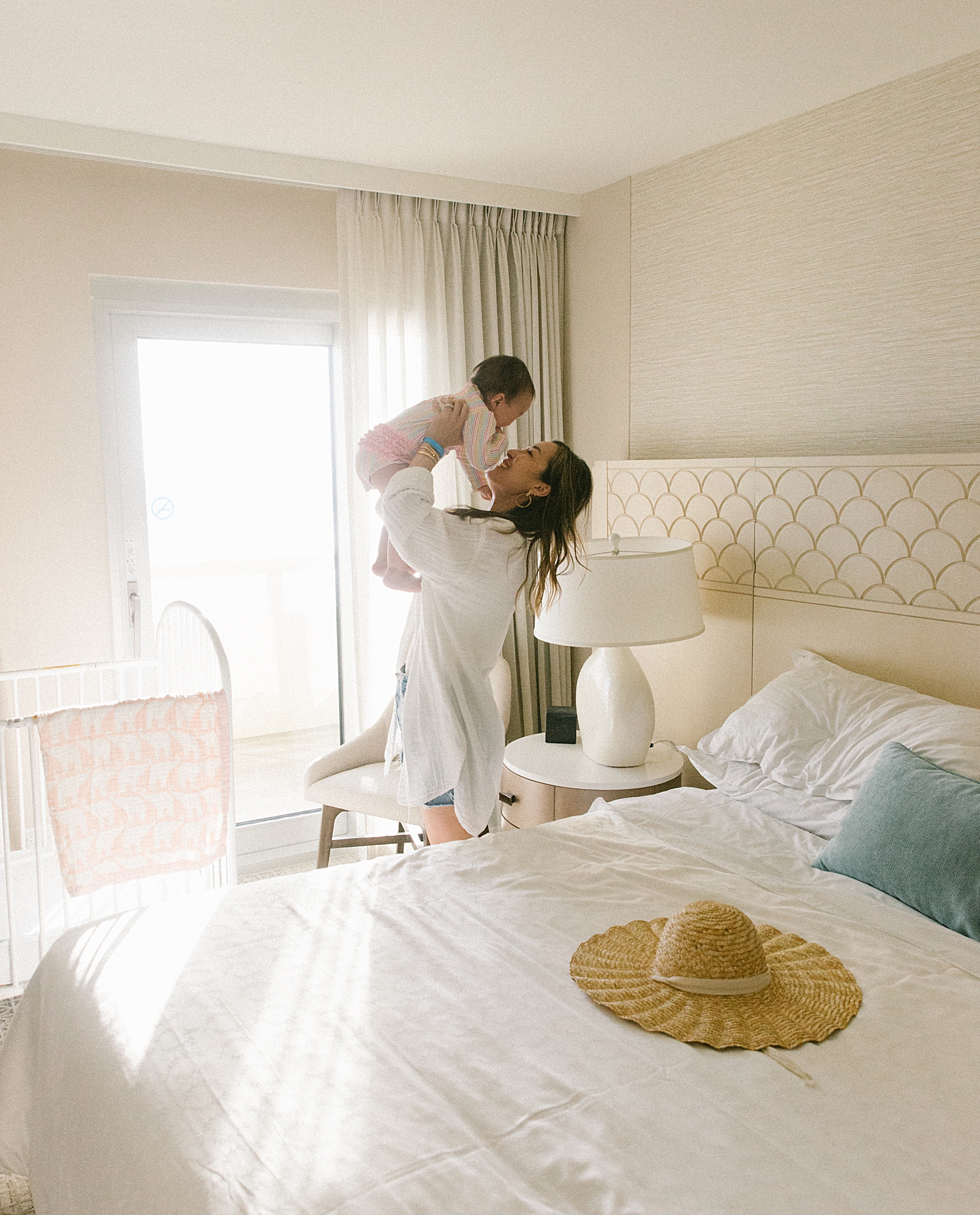 In this blog post, I'll give you the inside scoop of our air travel with Hawaiian Airlines, our car rental at Avis and our stay at Sheraton Waikiki. In the next blog post, I'll share fun places to visit in Oahu with kids such as North Shore, Lanikai Beach and Kualoa Ranch.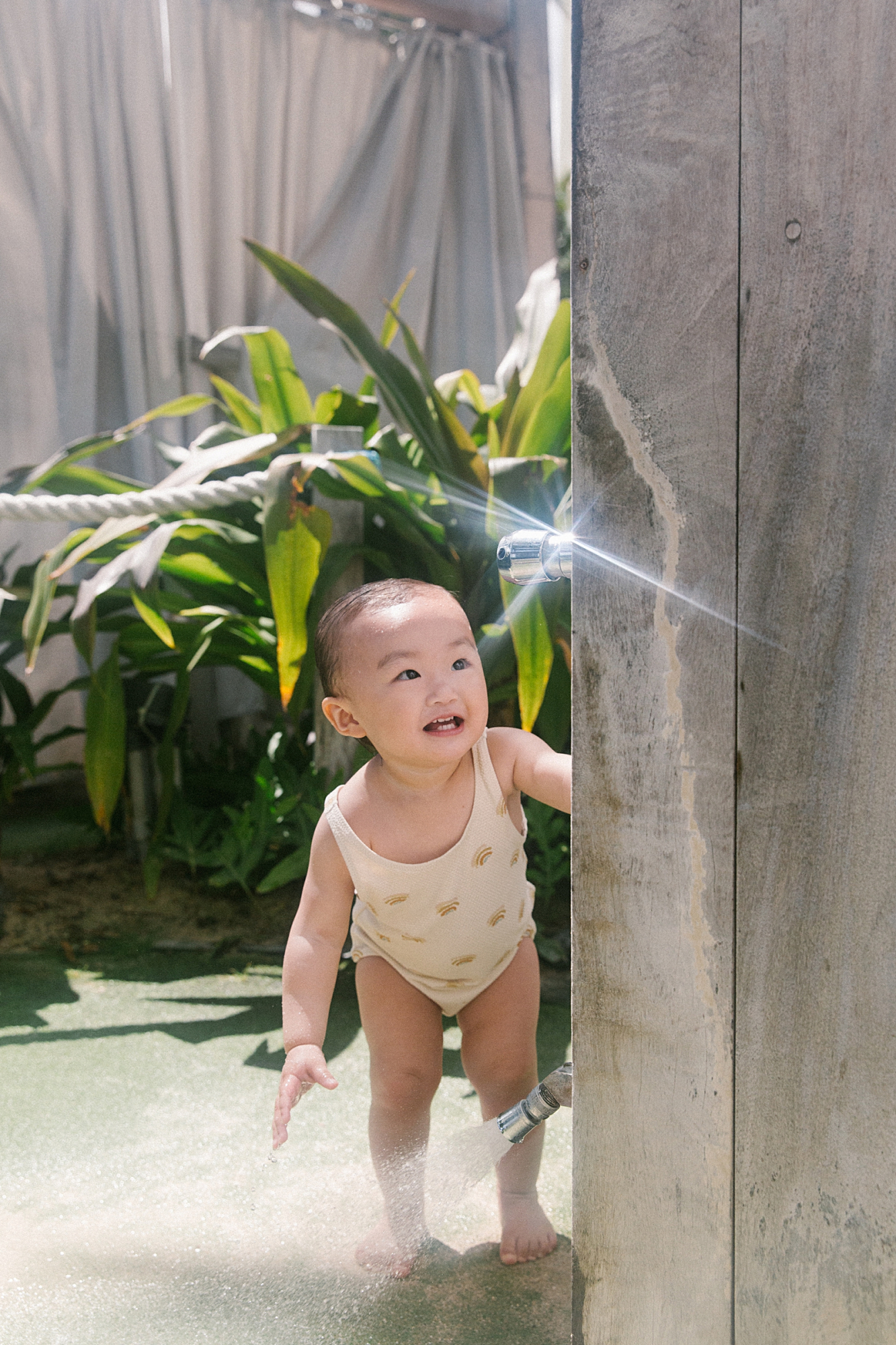 Hawaiian Airlines To and From Ontario Airport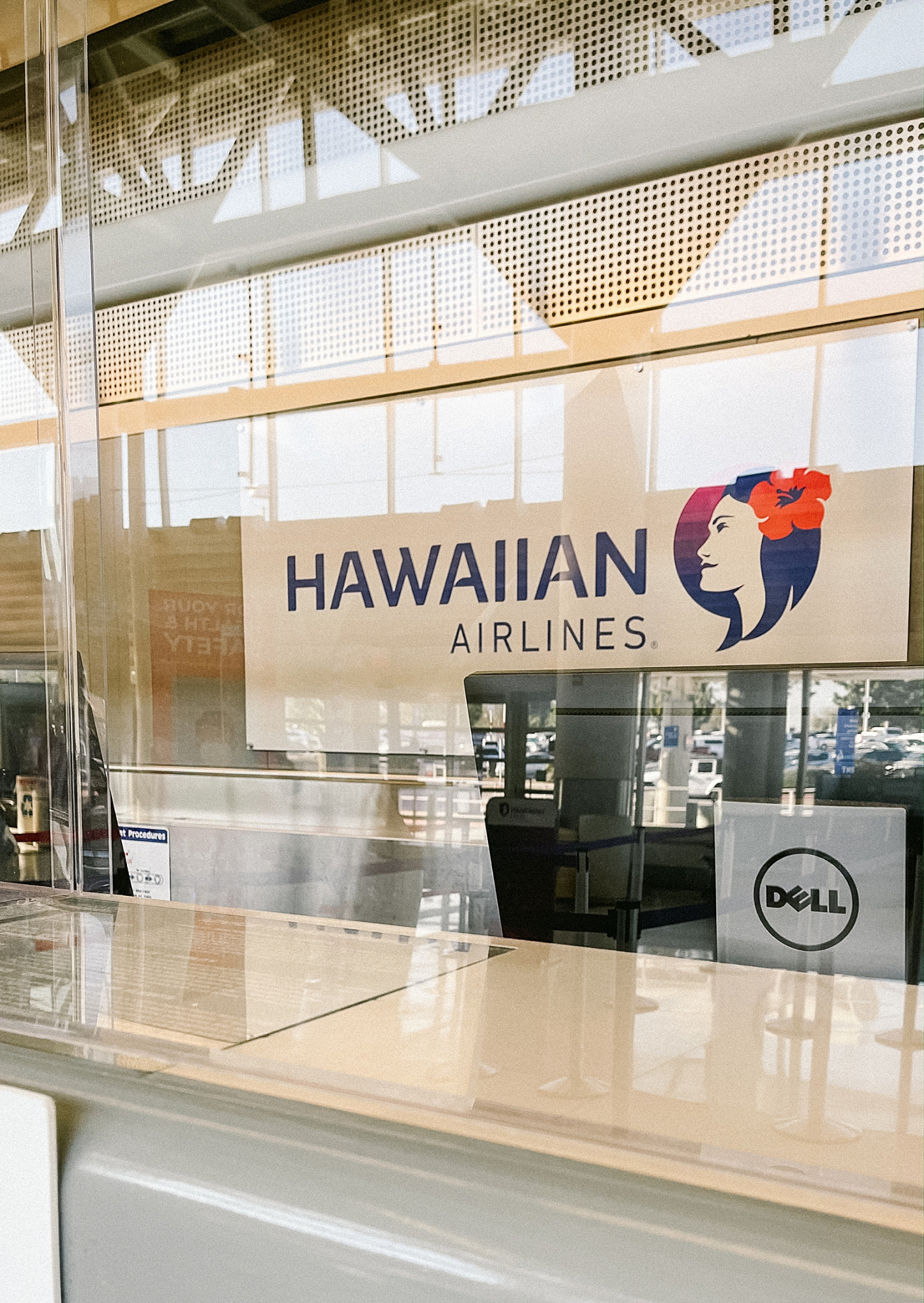 The first class experience on Hawaiian Airlines was excellent and memorable. You get more personalized attention for the whole family, a delicious meal created by Chef Robynne Maii, complimentary drinks during the entire duration of flight, personal in-flight entertainment system and of course, larger seats with more leg room.
Traveling with kids isn't easy, but it was definitely more enjoyable and less stressful in the first class cabin.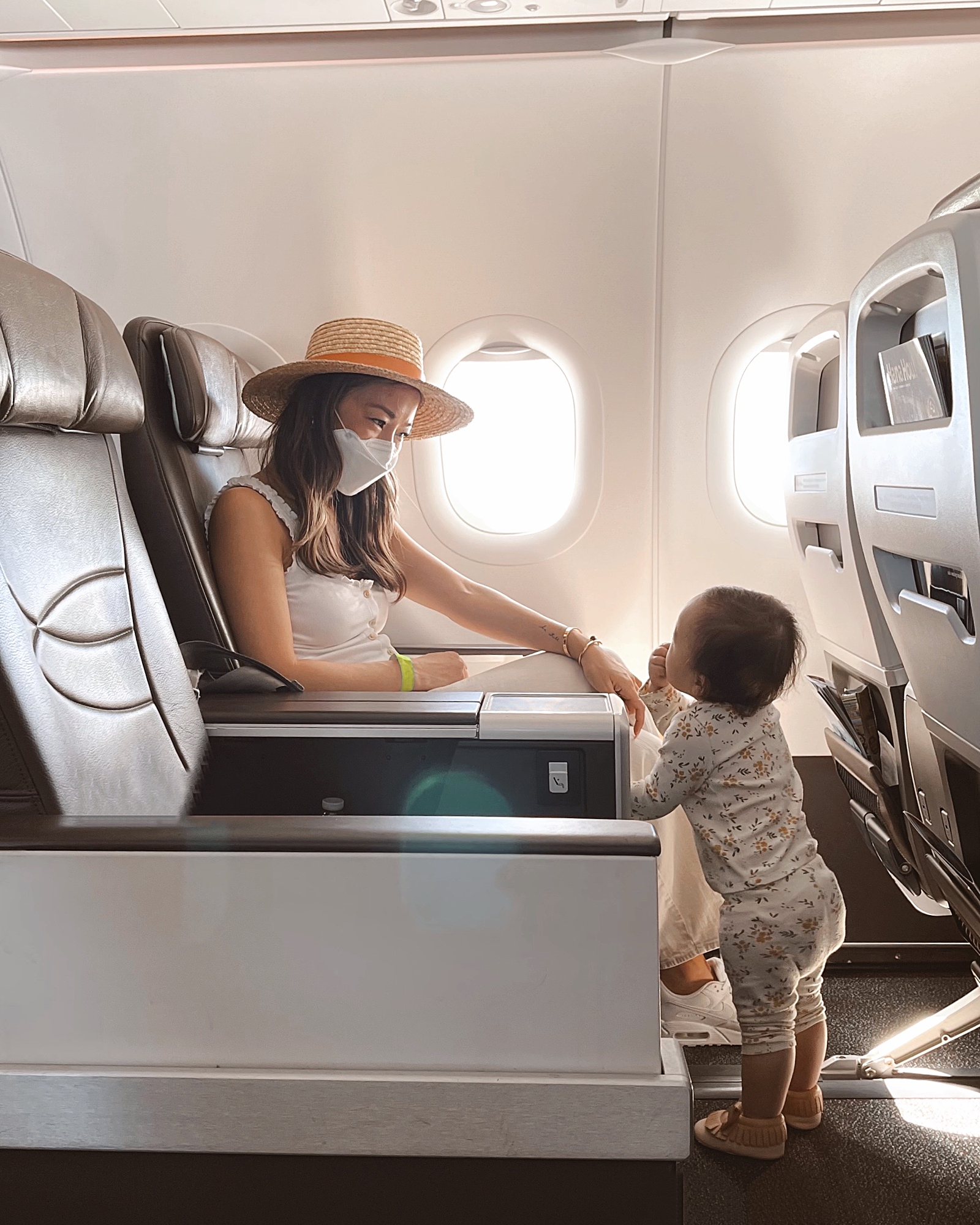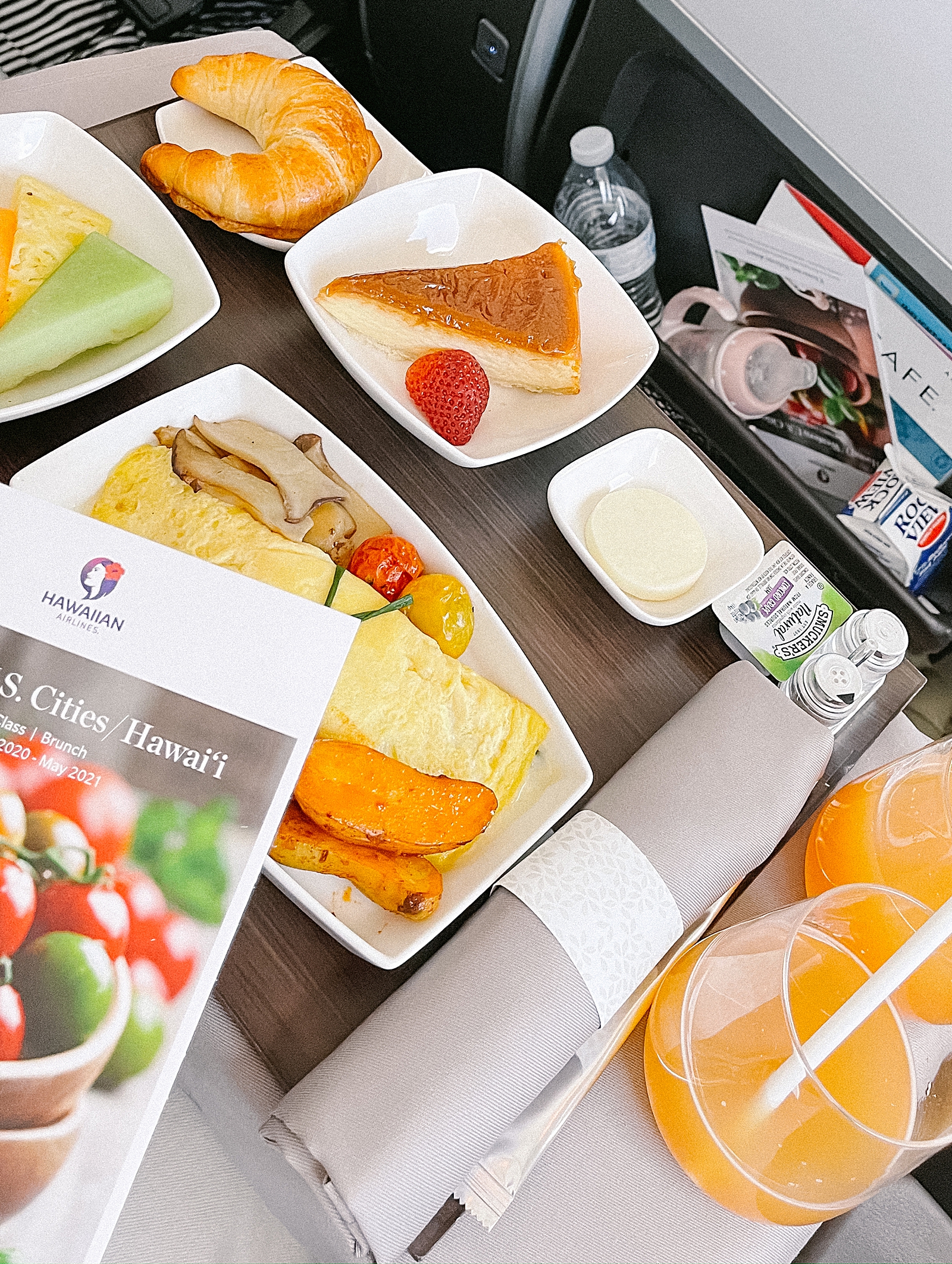 The food was delicious as well. You can find the full list of first class menu in North America here.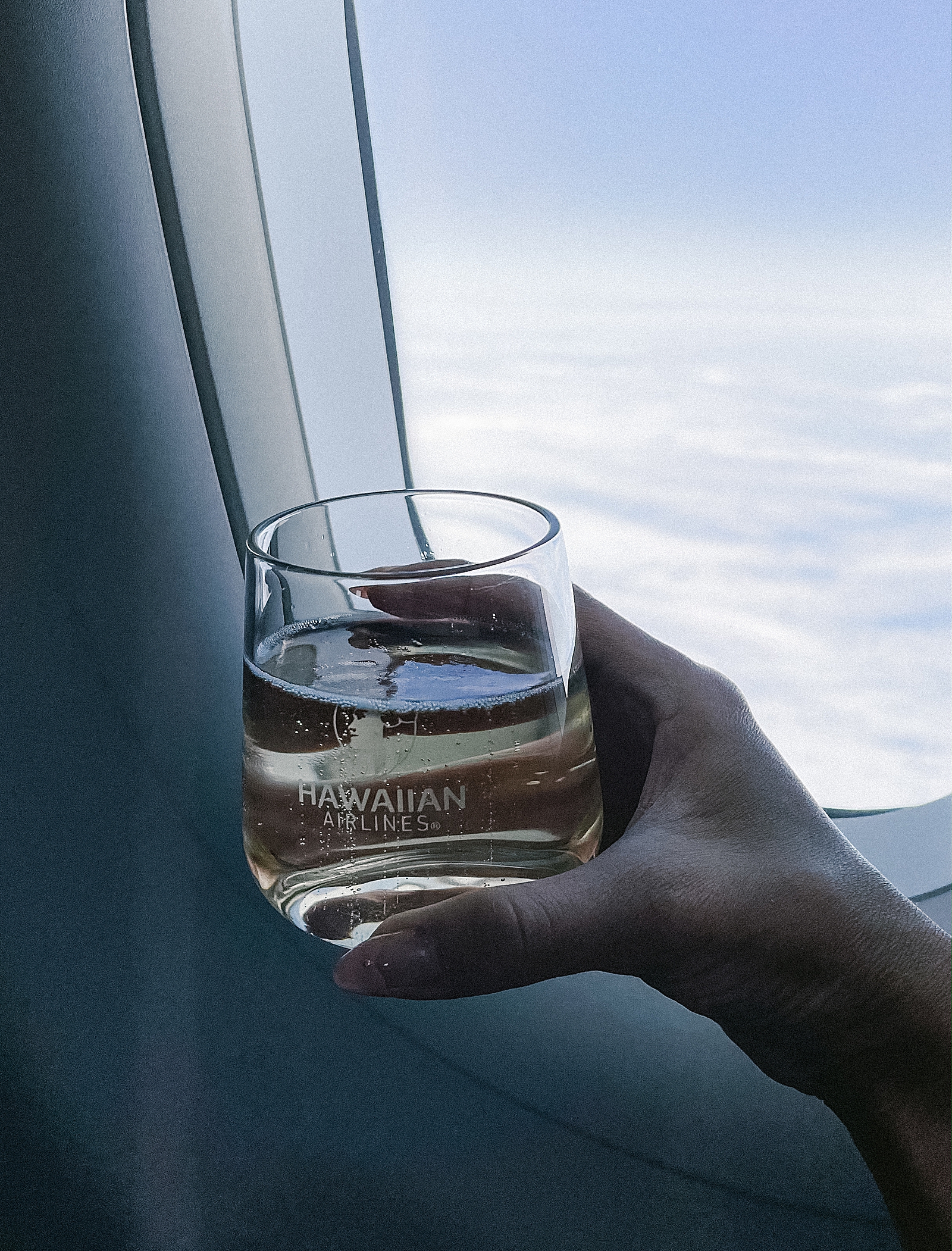 Overall, the service was attentive, food was good and we got to fly in comfort. I know it's not easy to buy first class tickets for the entire family but I would highly recommend it if opportunity arises.
Face covering mandates for kids
Kids over 2 are required to wear face coverings / masks at all times during the flight except when eating and drinking. Luckily my 4 year old is pretty good about wearing his mask and my 15 months old baby was exempt from the rule.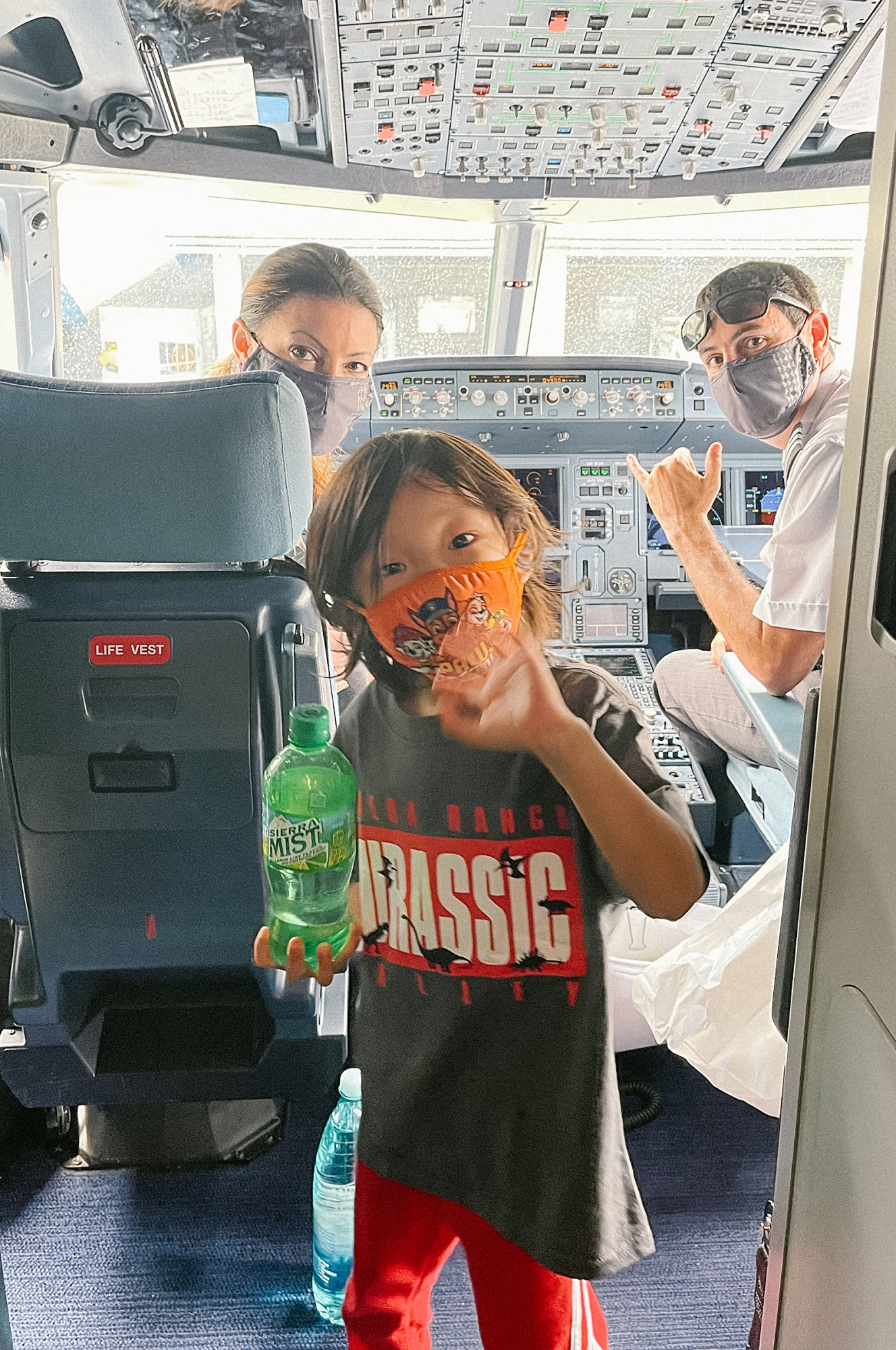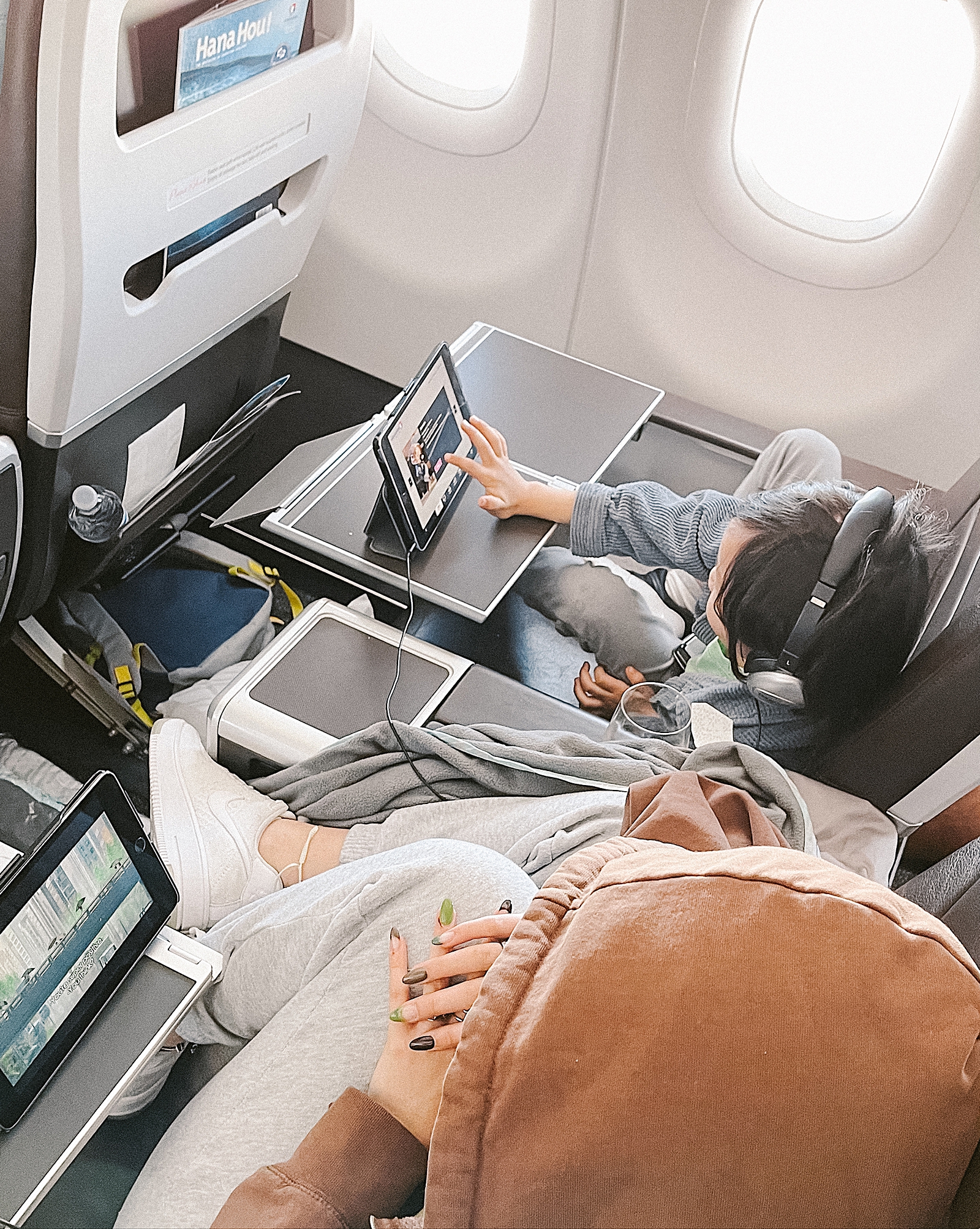 Tips for flying with kids
Avoid overpacking. Consolidate and travel minimally to lessen your load to carry.

If you have a lap infant, be sure to have a birth certificate handy just in case. Also lap infants need their own ticket so be sure to ask for this at the check-in desk.

Don't just rely on devices alone, pack cheap coloring books, crayons, paper and your kids' favorite snacks.

Be prepared to switch from one activity to another from movie to coloring, nap time to eating. It helps kids to stay engaged longer.

Try to schedule the flight around their nap time. For longer international flights, schedule it at nighttime.

Stretch and let the child move around when you can safely do so. It helps to lessen tantrums while you're on the plane.
Rental car at Avis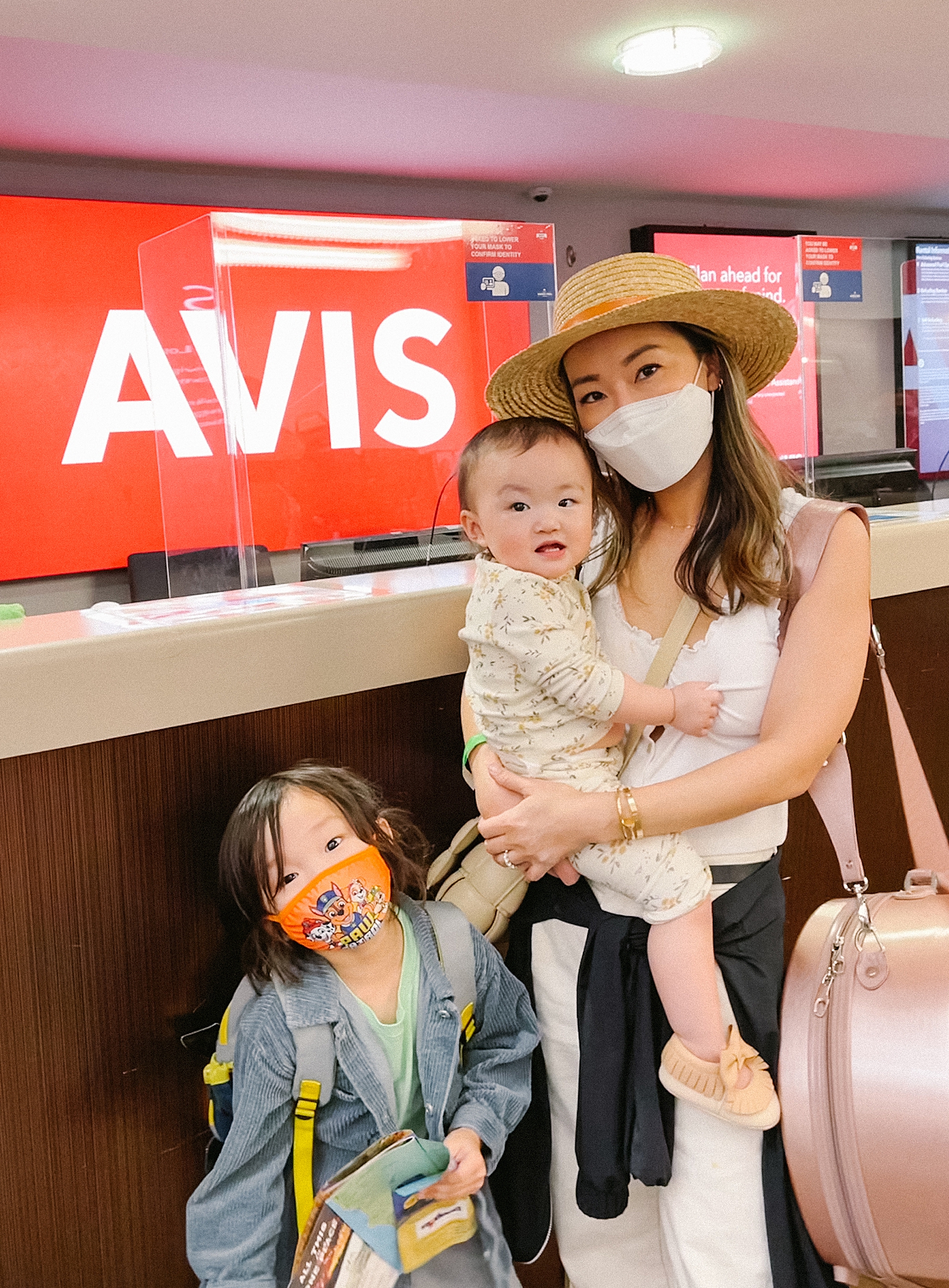 We chose Avis for our car rental and our experience was smooth. We checked in safely, received our car without contact and felt safe knowing that the car was thoroughly cleaned and disinfected. We also rented two car seats (one infant and one convertible seat) from Avis and both were in good condition. They were both cleaned and wrapped in plastic before our use.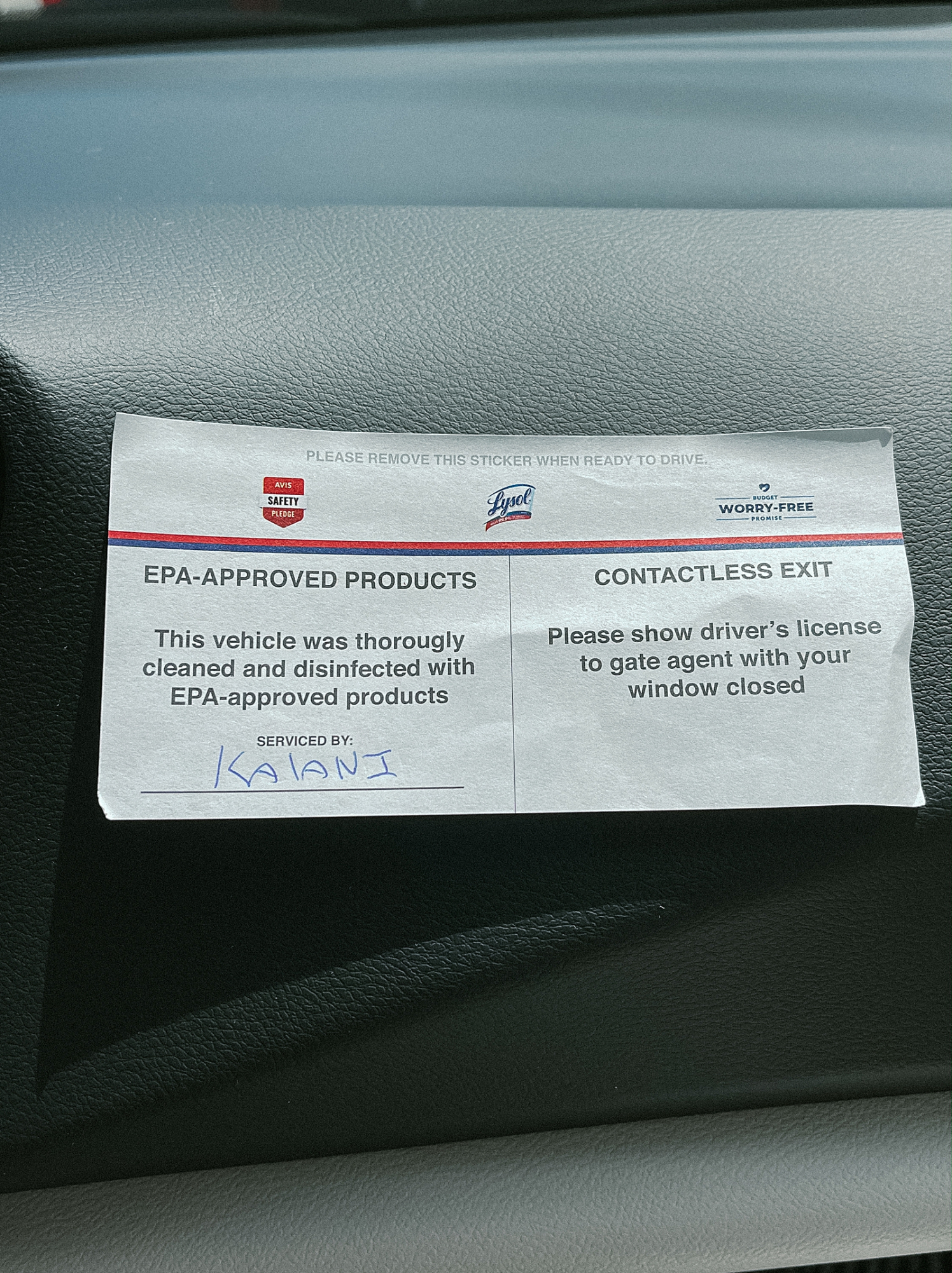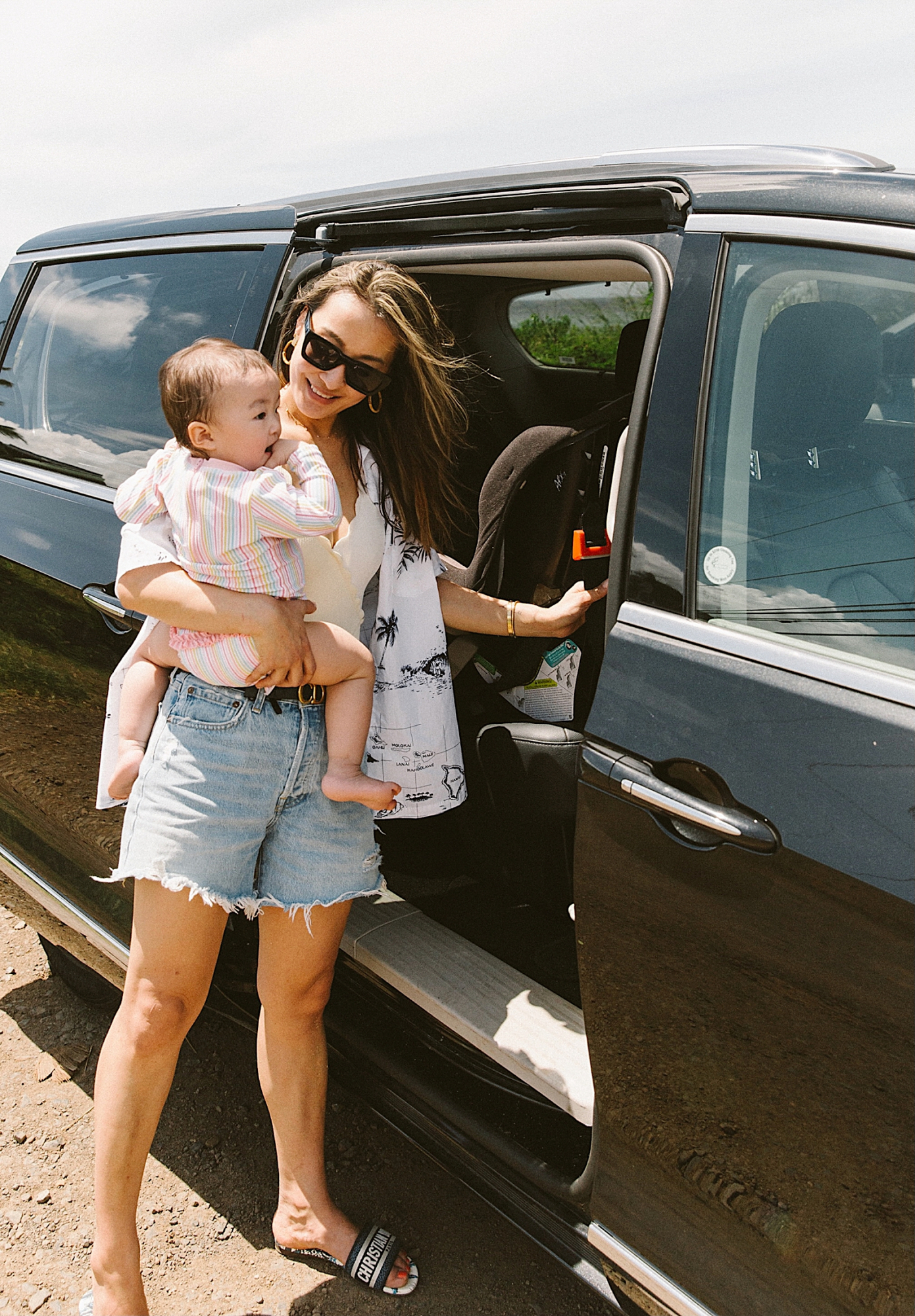 We like having our own rental car when we travel so we can explore the island as a family. Without a car, we wouldn't be able to visit places like North Shore, Hanauma Bay, Waimea, Lanikai and Kailua beach.
We also love visiting unique restaurants throughout our stay, which you can learn more about here.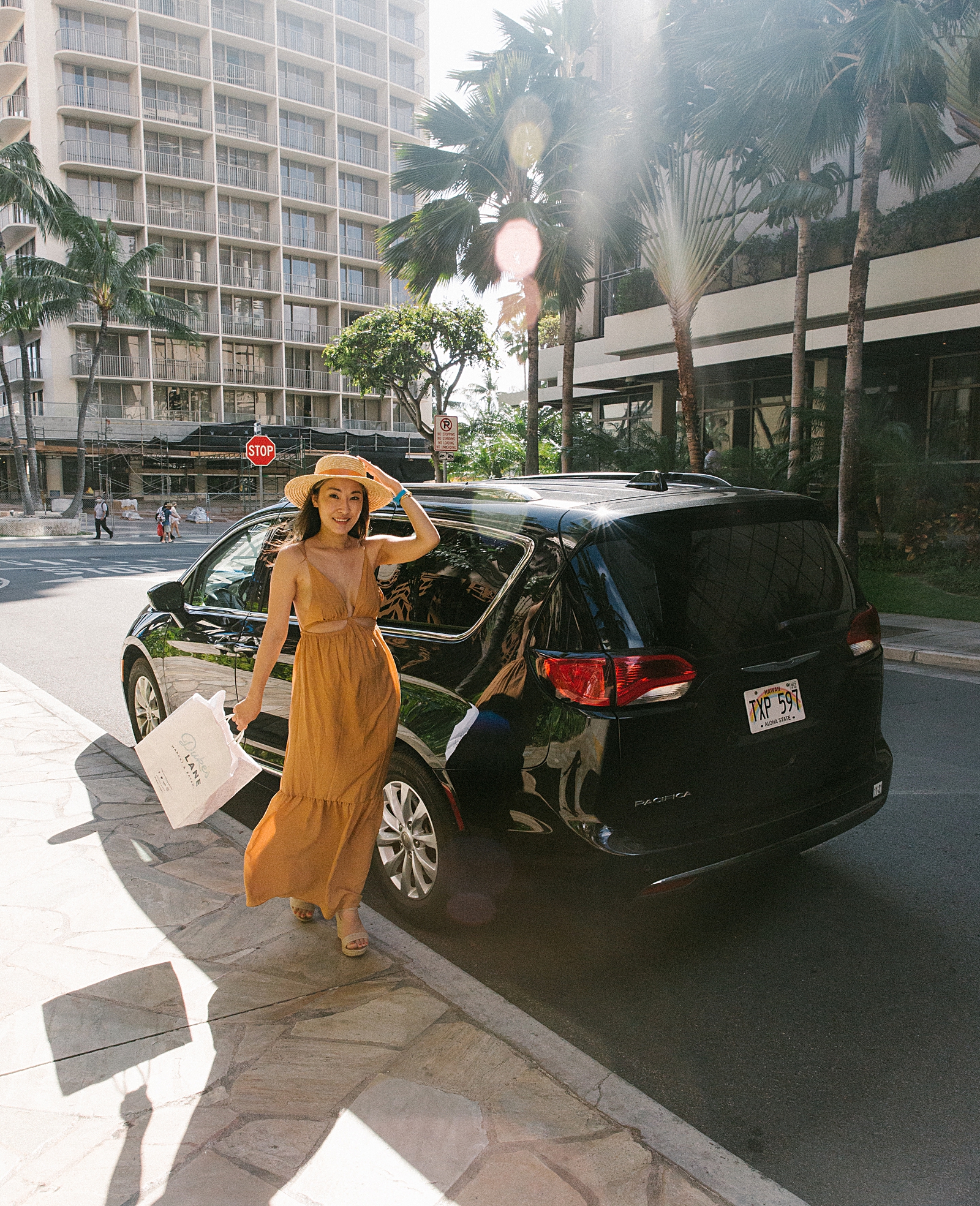 Sheraton Waikiki for families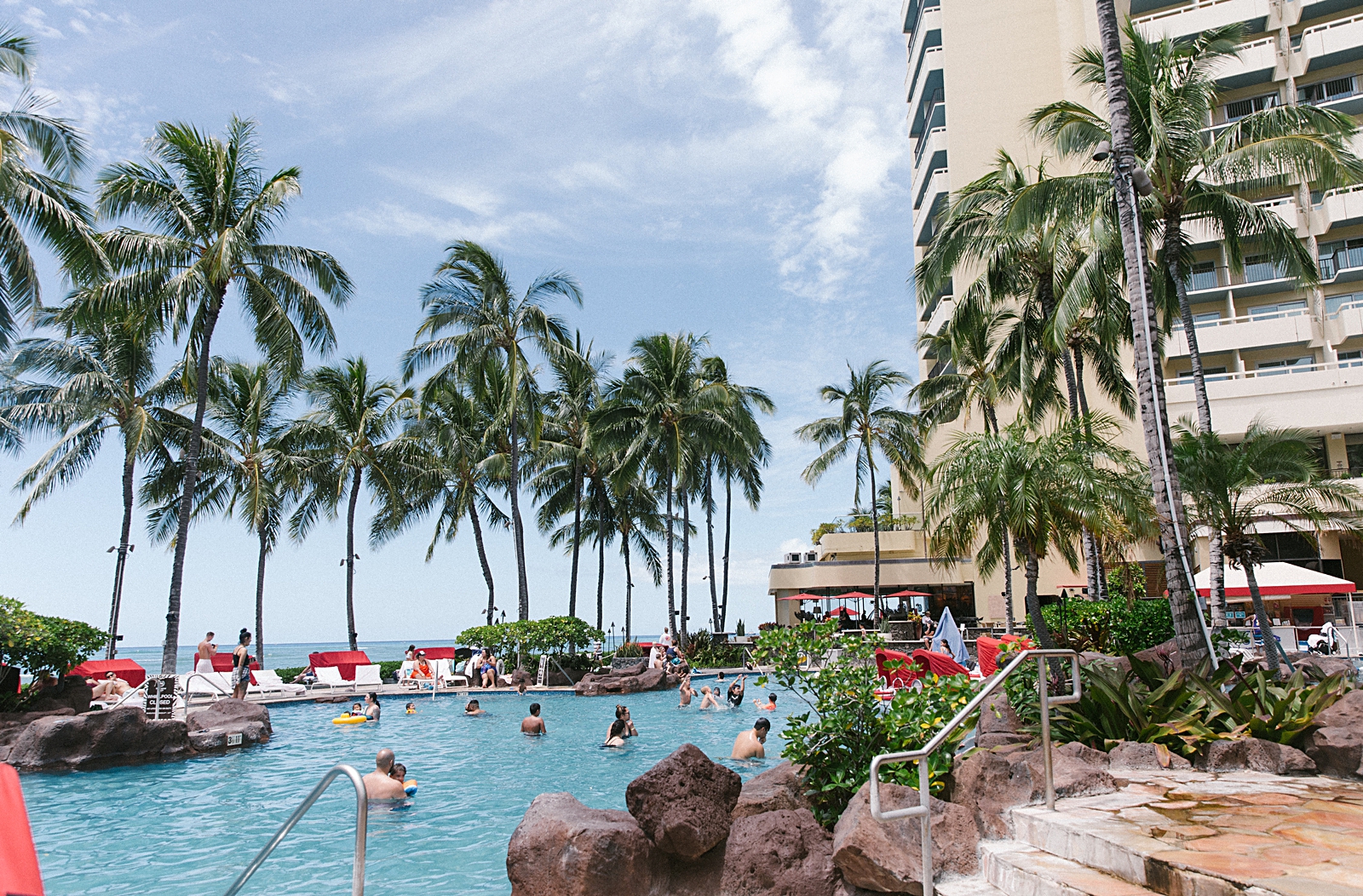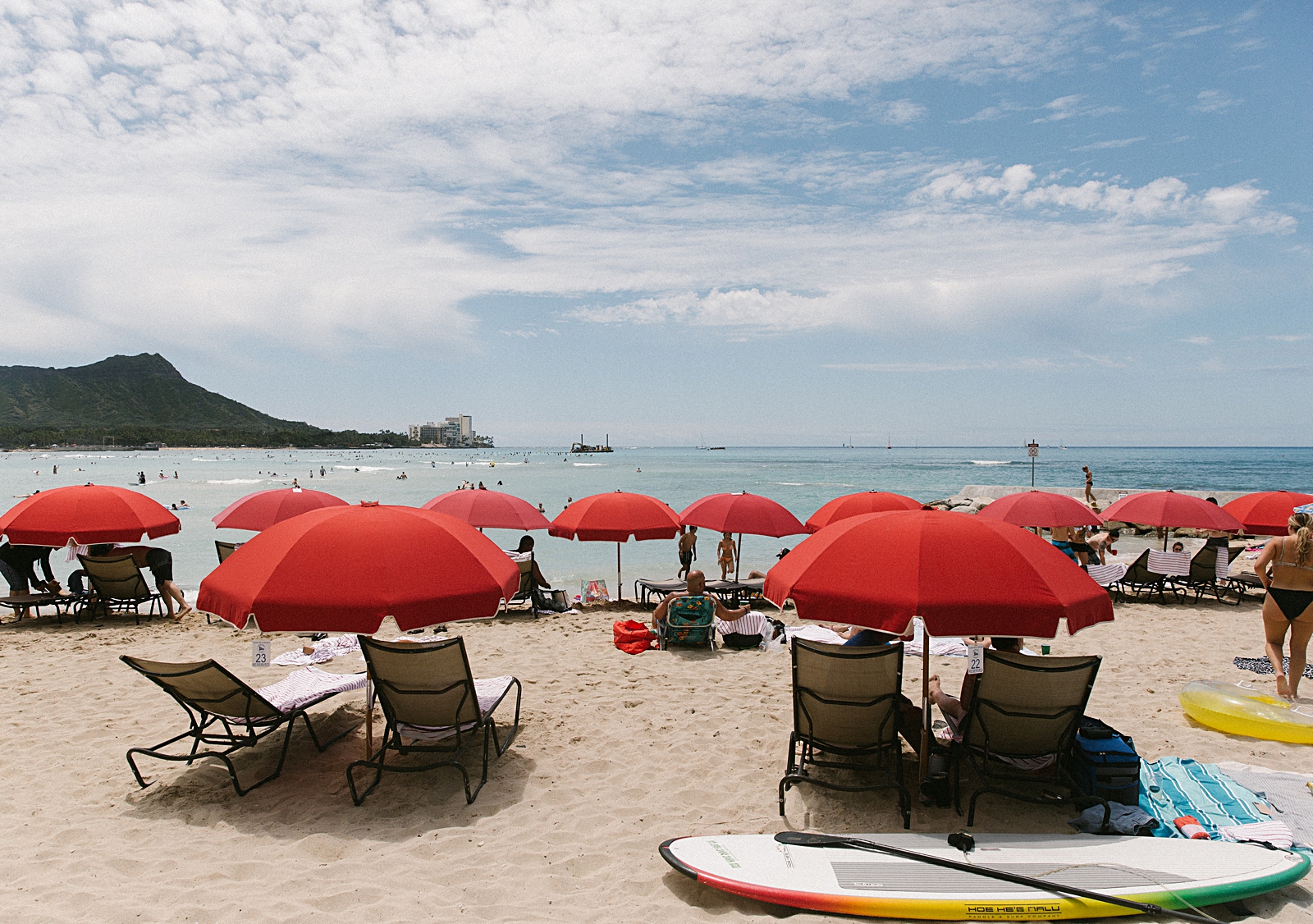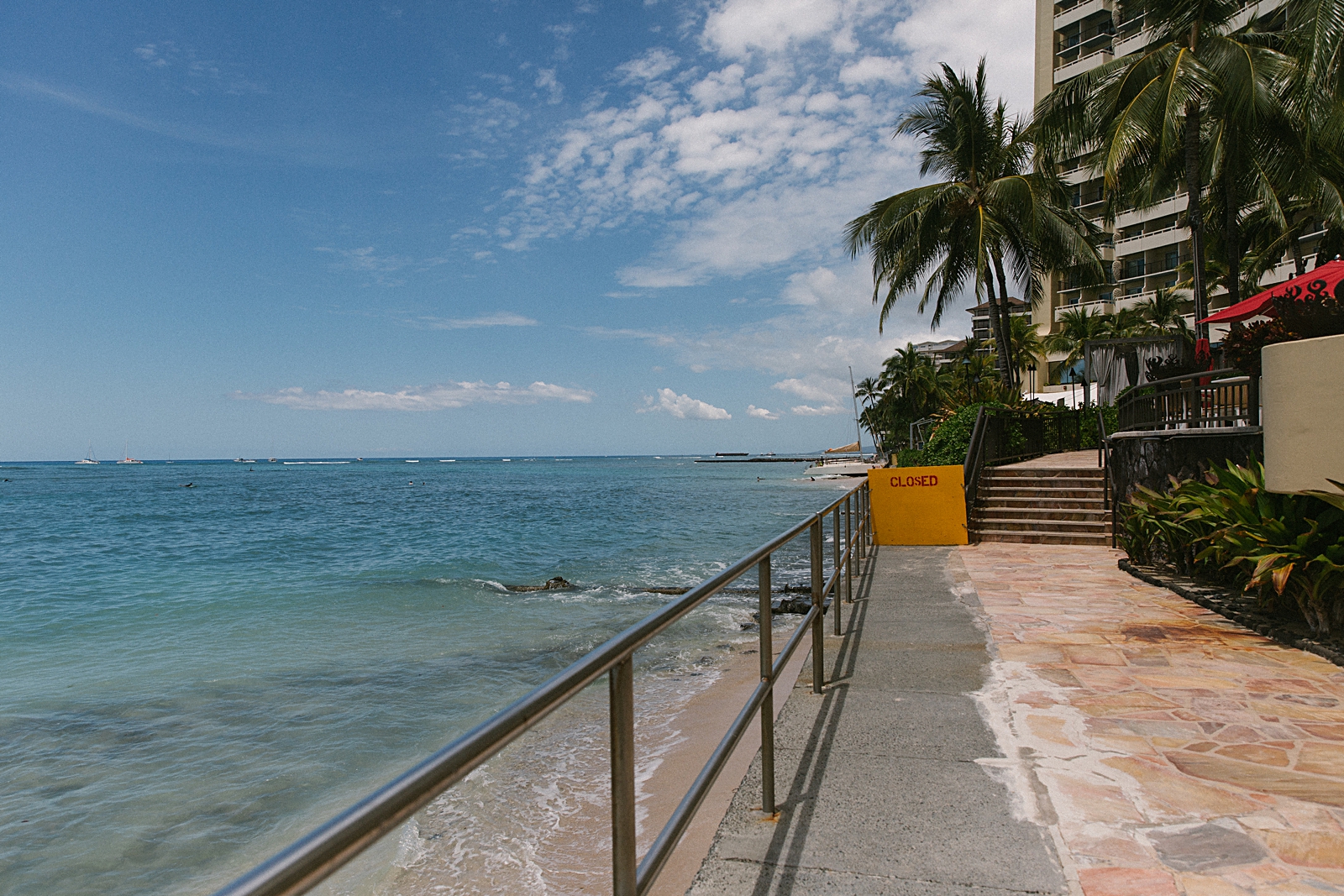 Sheraton Waikiki is located at the heart of Waikiki Beach. It's also right in the middle of some of the best shops and restaurants in Honolulu and everything is within walking distance. This was our first time staying at Sheraton Waikiki and we loved the location, service, ocean views and family friendly amenities.
Ohana Suite At Sheraton Waikiki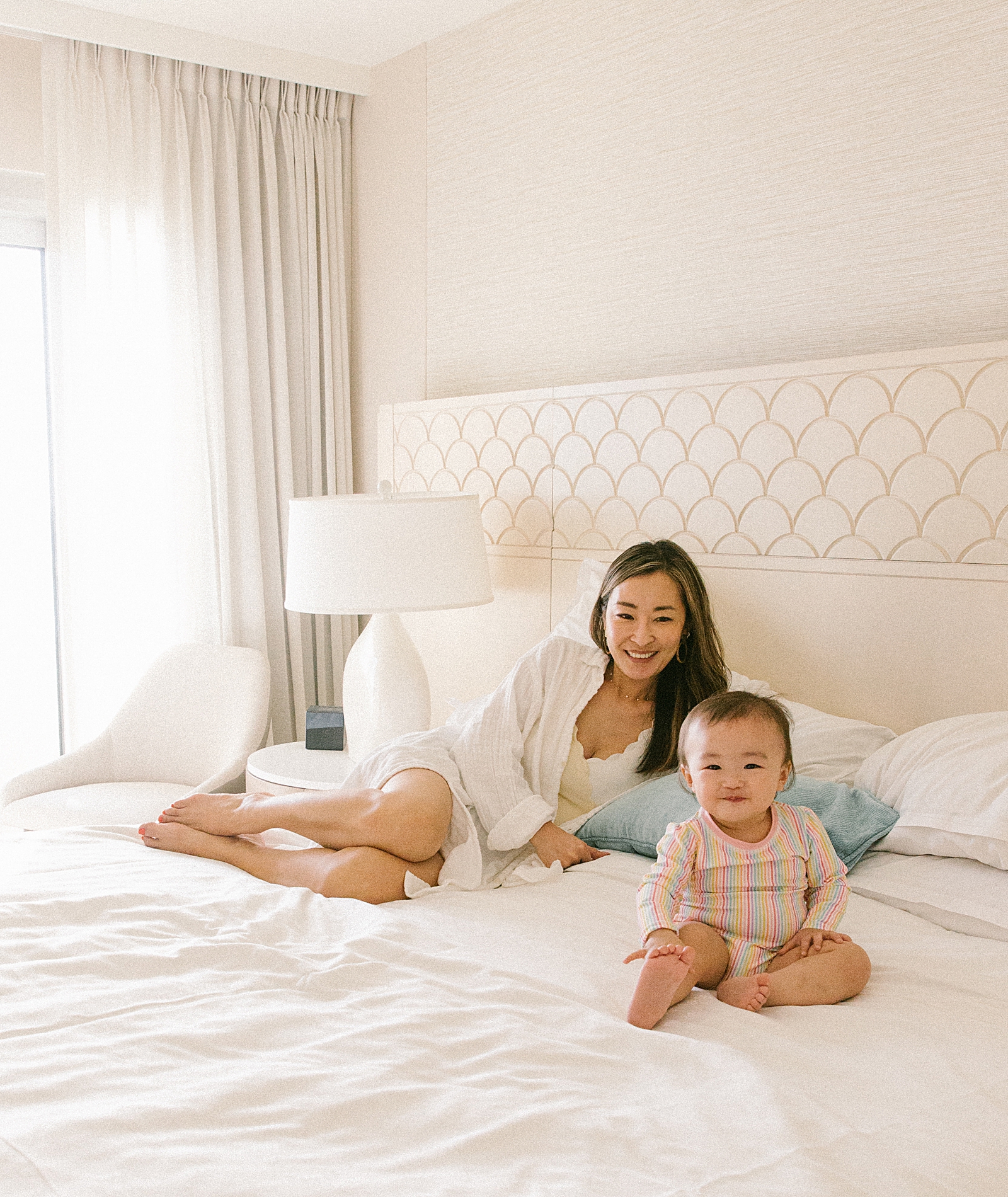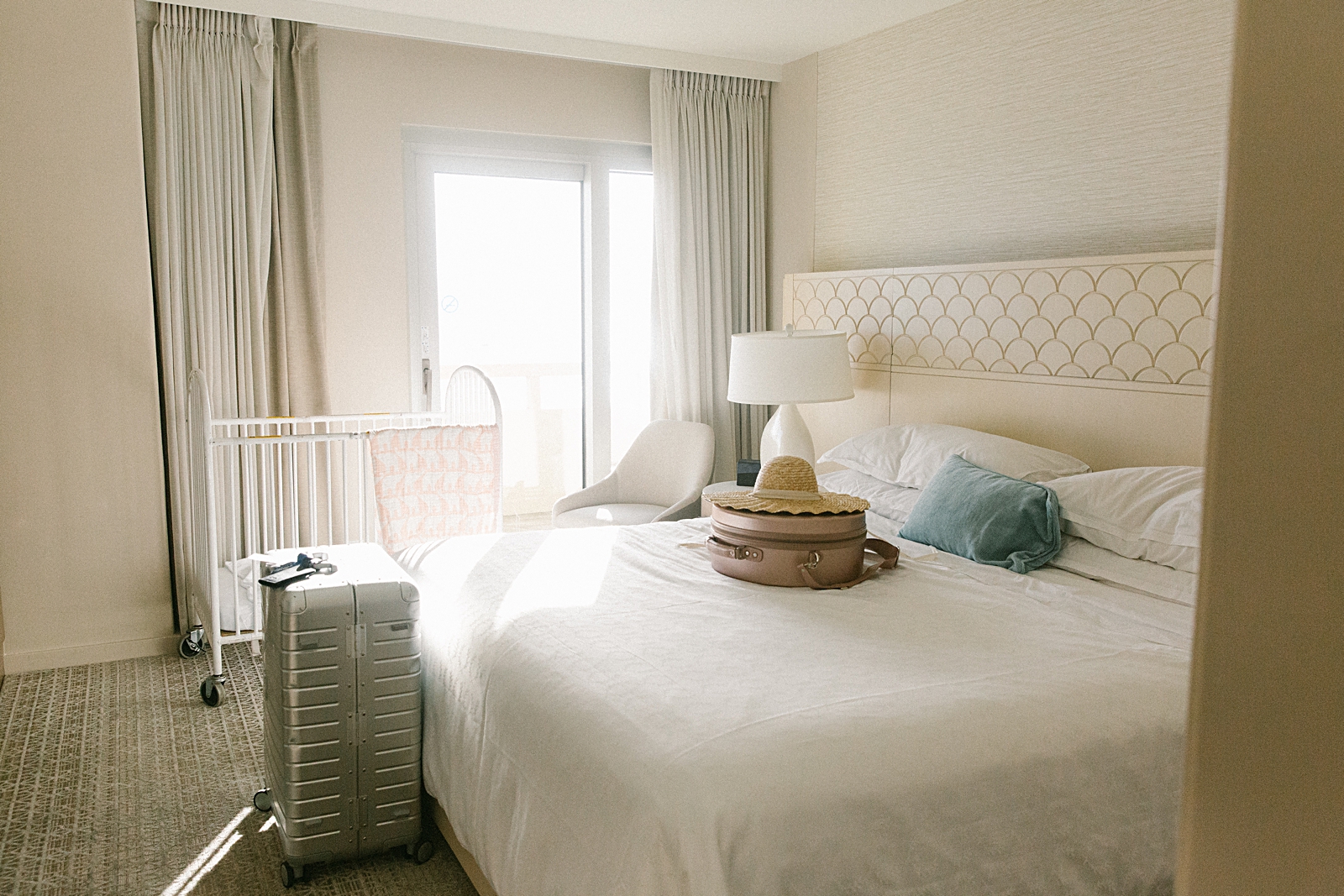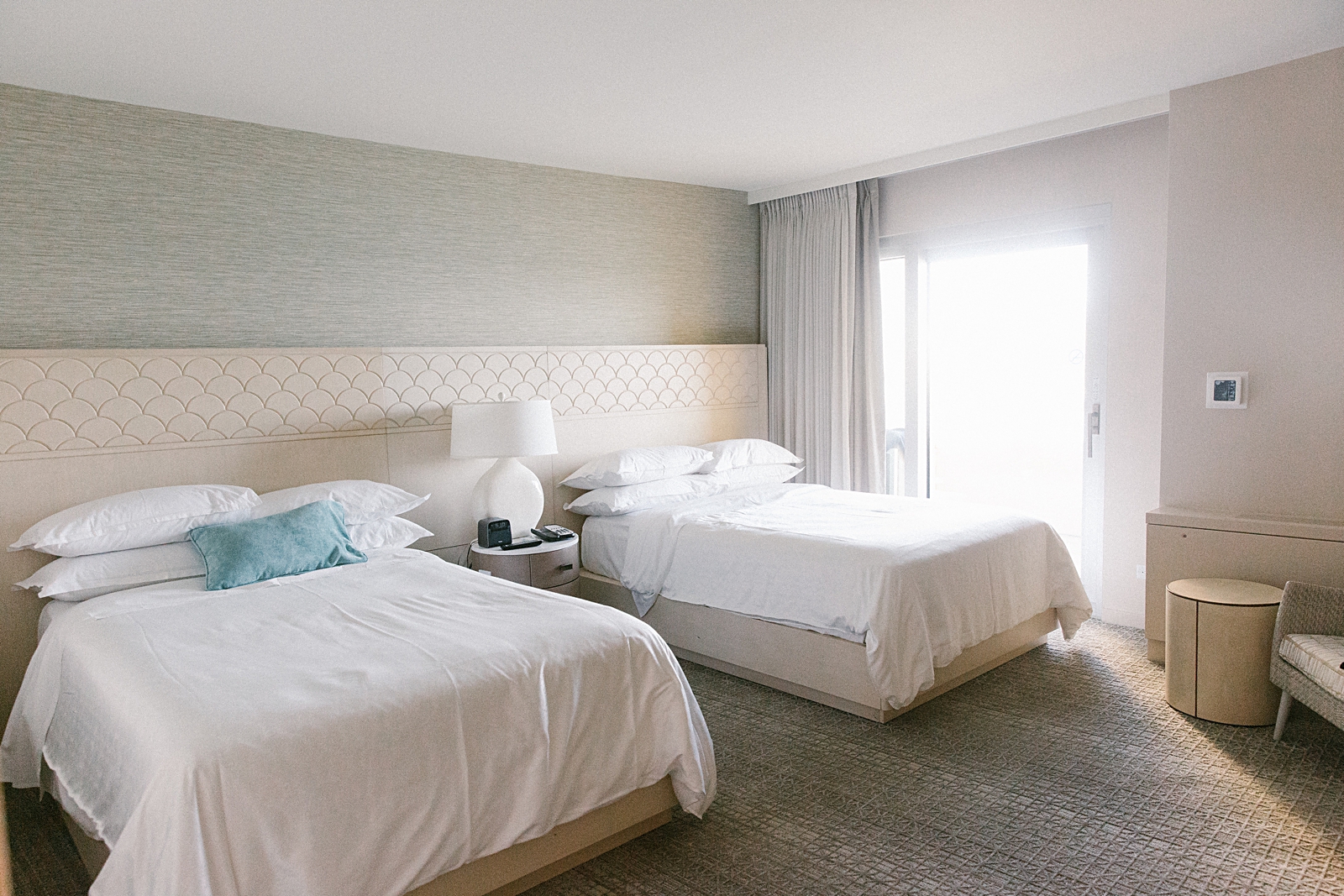 Ohana Suites at Sheraton Waikiki is designed with larger families in mind. It has 2 bedrooms, 1 bedroom and a pull out sofa bed in the living room. It can comfortably sleep up to 6-7 people. They also provide a crib upon request.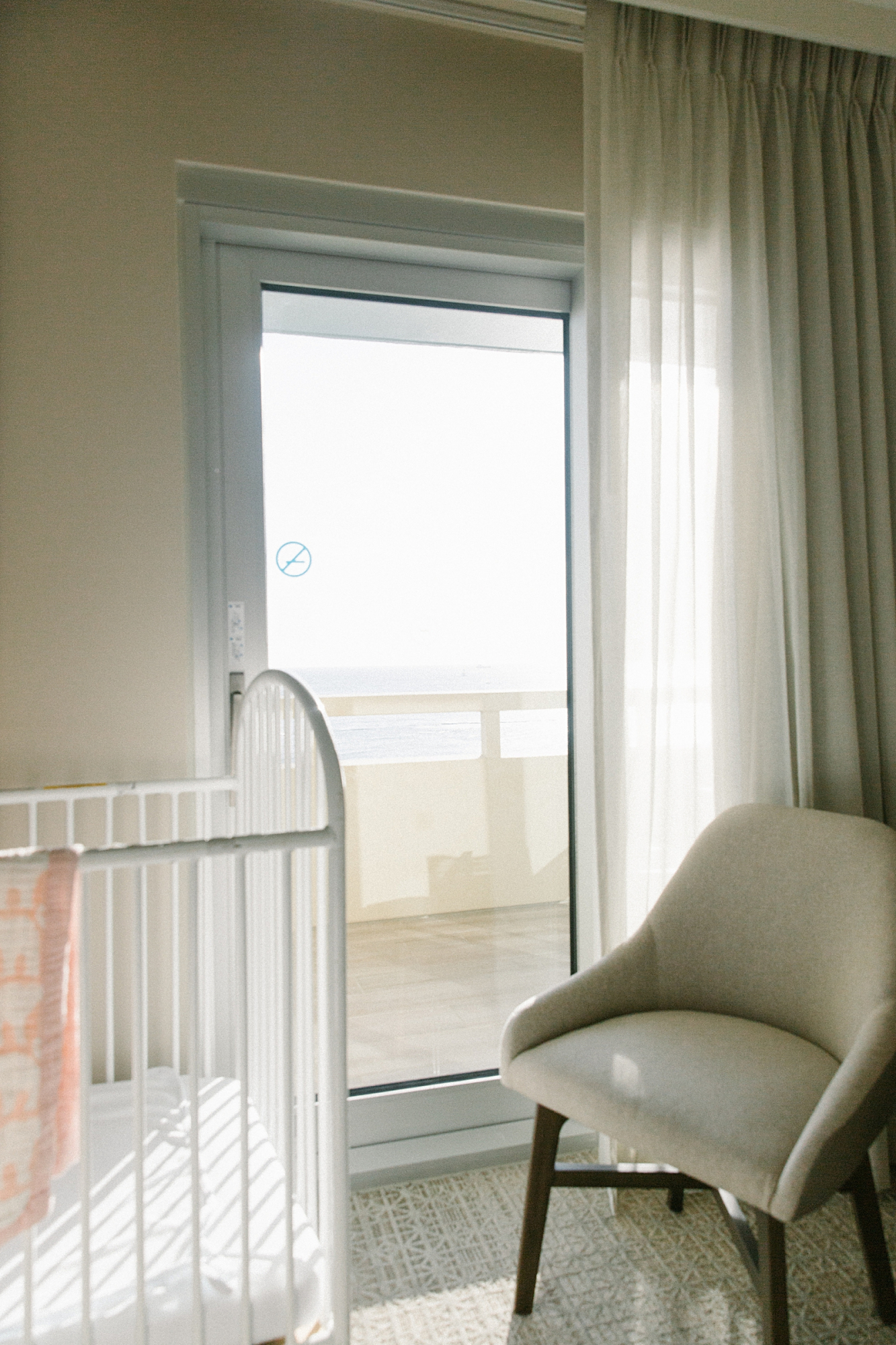 The suite comes with 3 TV's, a dining table, an empty refrigerator, coffee machine and an electric kettle which came in handy for late night snacks and baby's bottle. It also comes with a beautiful panoramic view of the Waikiki Beach sunset.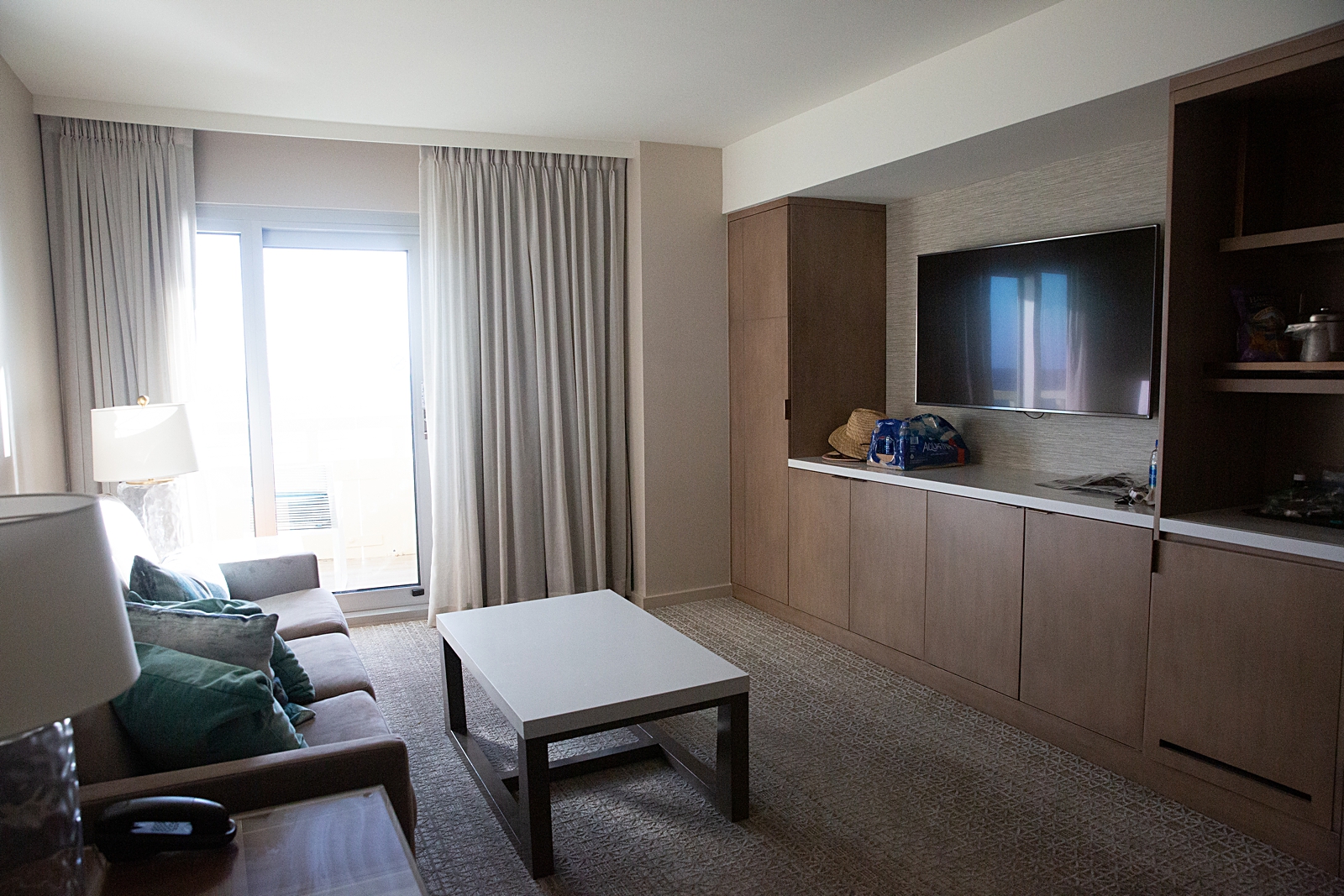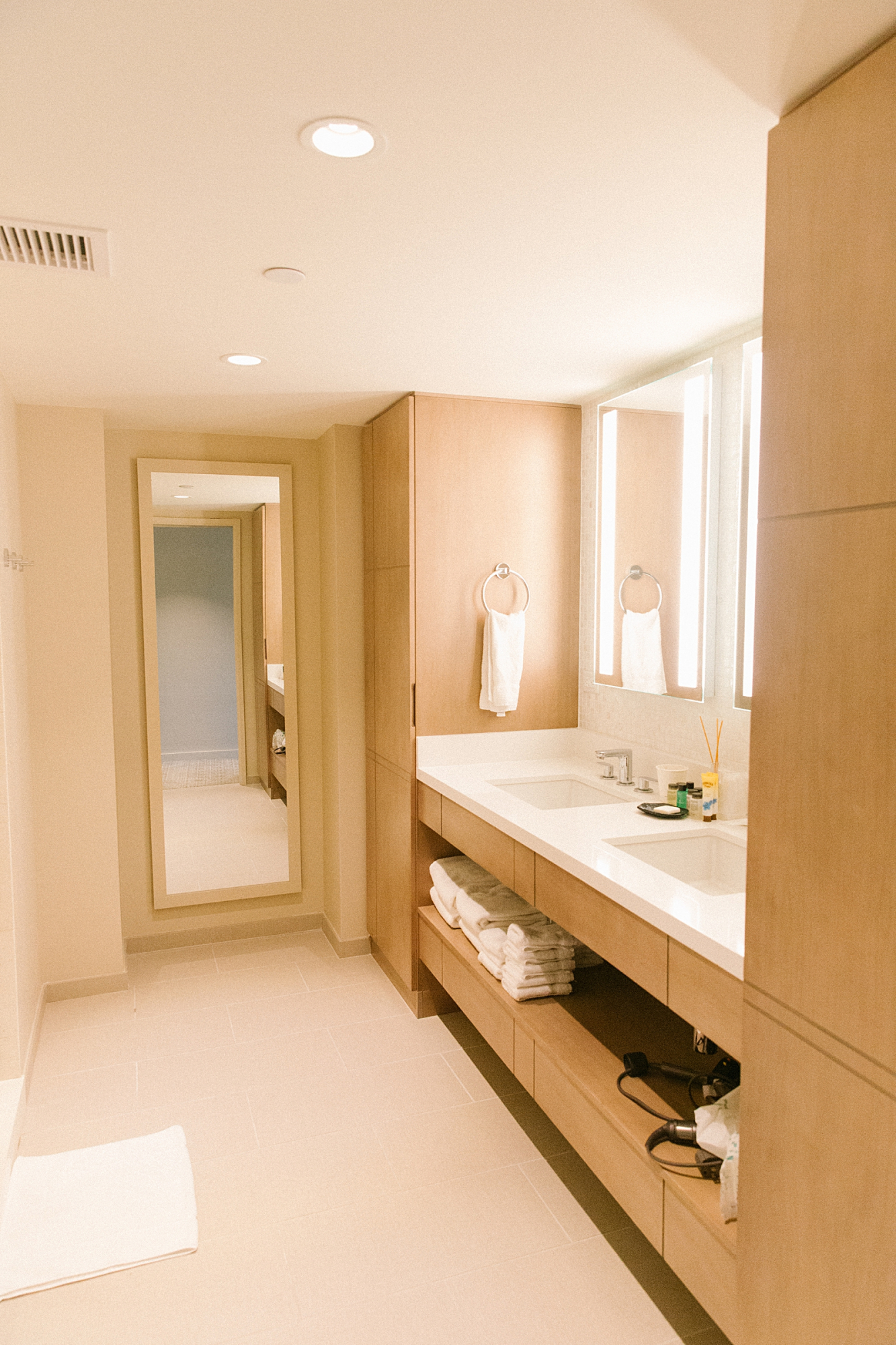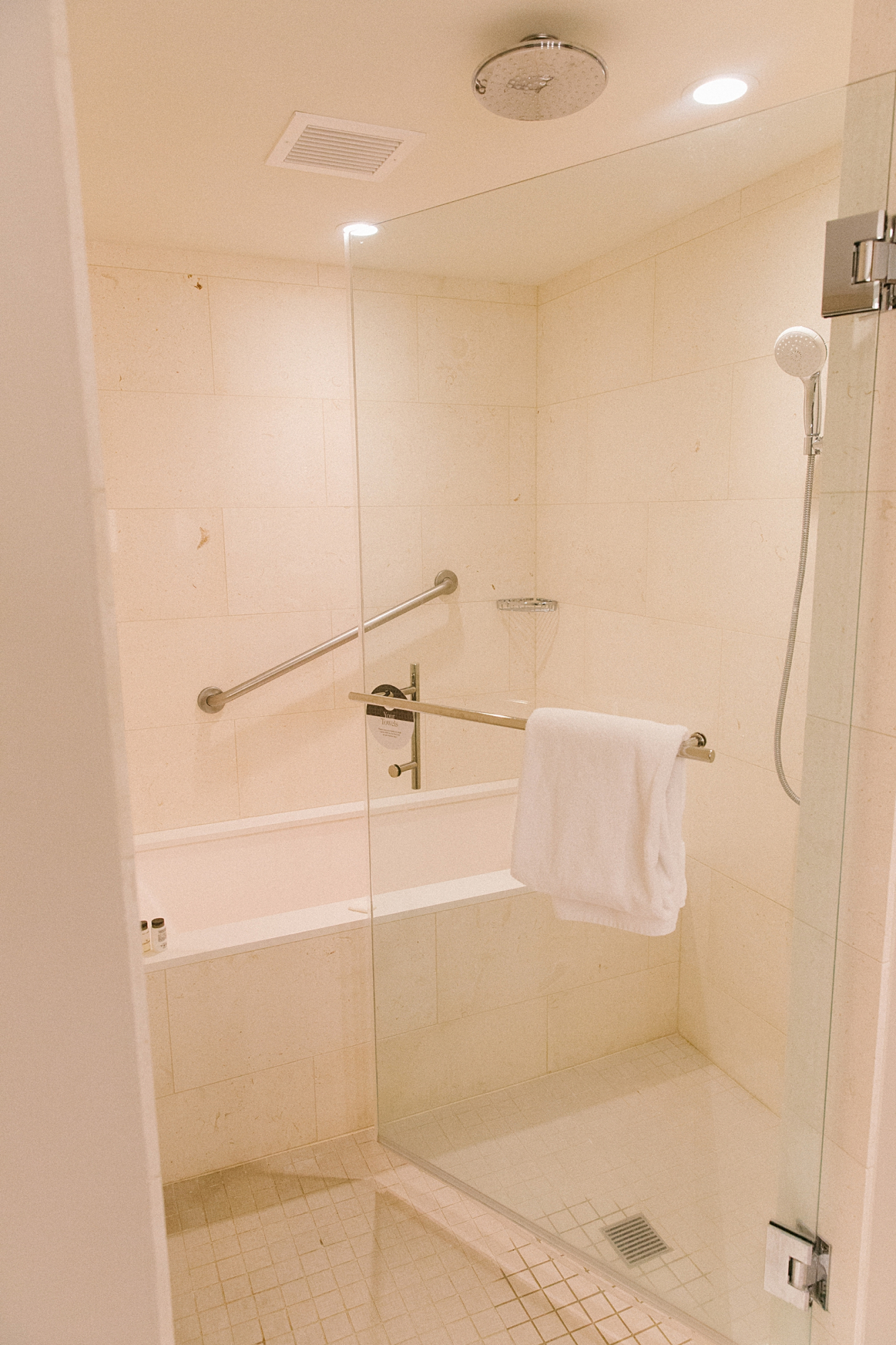 I also appreciated having both a shower and bathtub in the same space. It saved us so much time when it came to giving the kids a bath, showering and getting ready after a beach or pool day.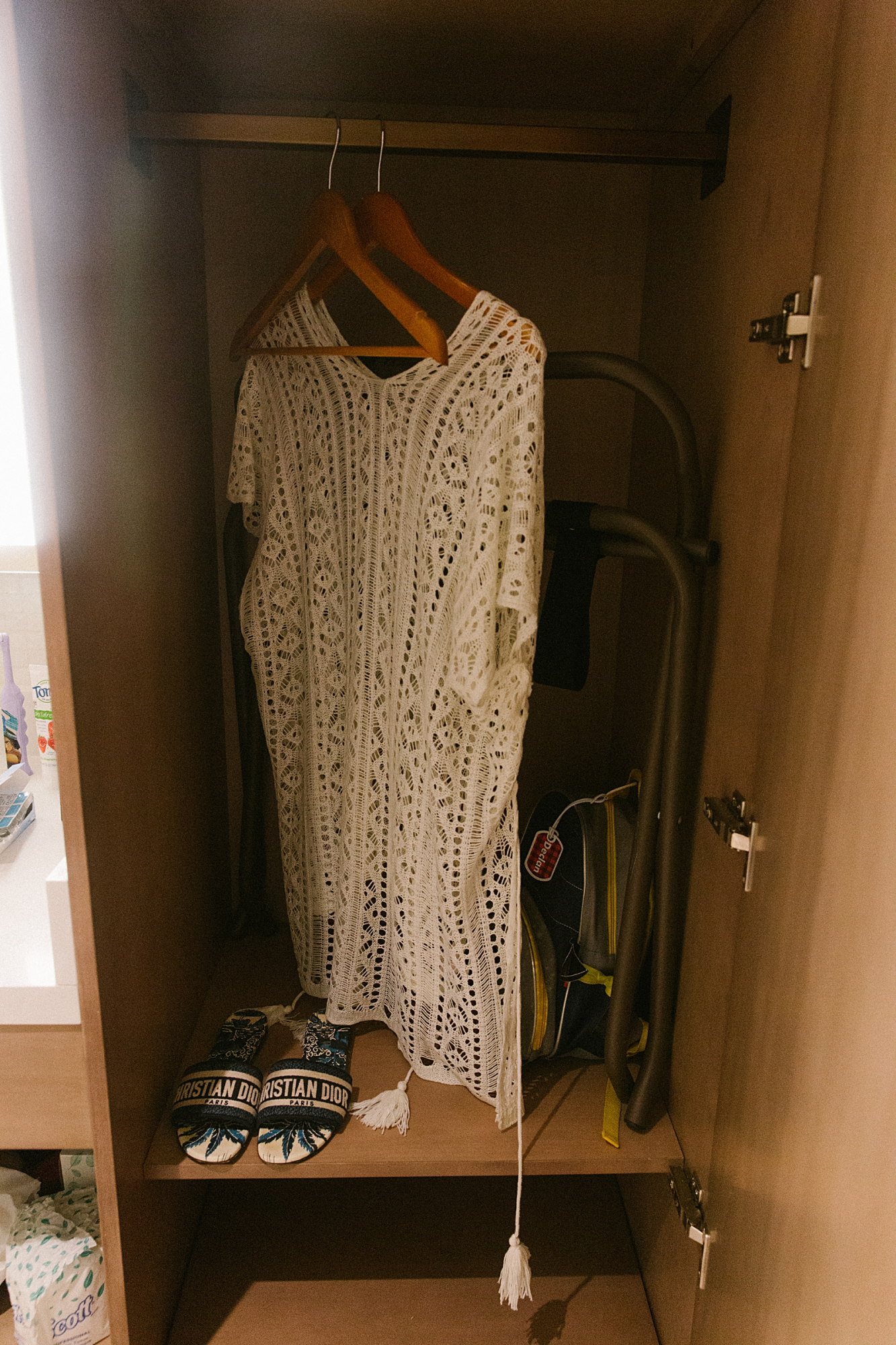 Another family friendly amenity is that there is plenty of storage space. We used these closets inside the bathroom to store all our toiletries and miscellaneous items out of reach of the younger children.
Sheraton pool side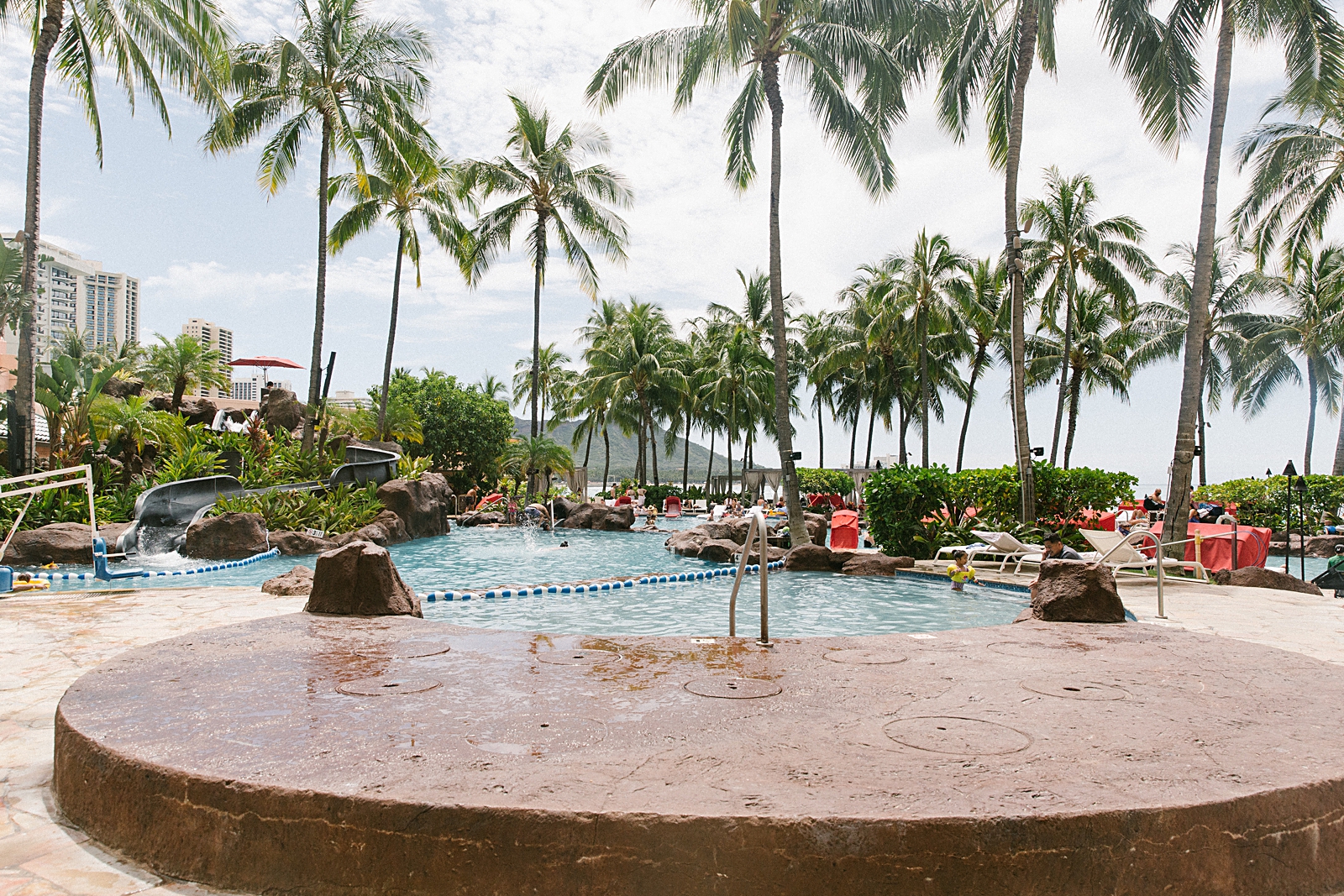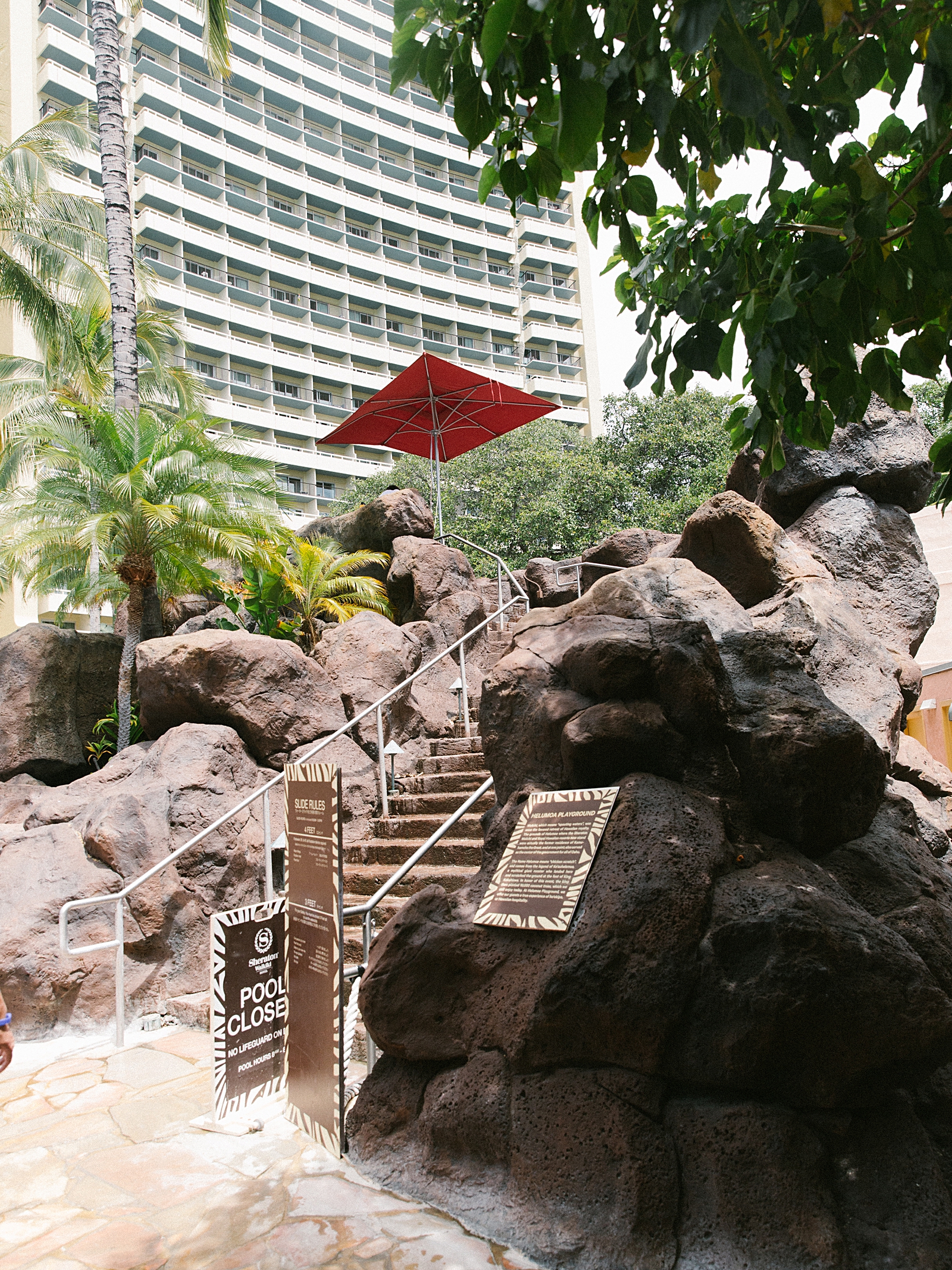 Sheraton pool is heaven for kids and adults alike! Sheraton boasts a beautiful adults only infinity pool that overlooks the Waikiki beach but of course, we stayed at the pool for families.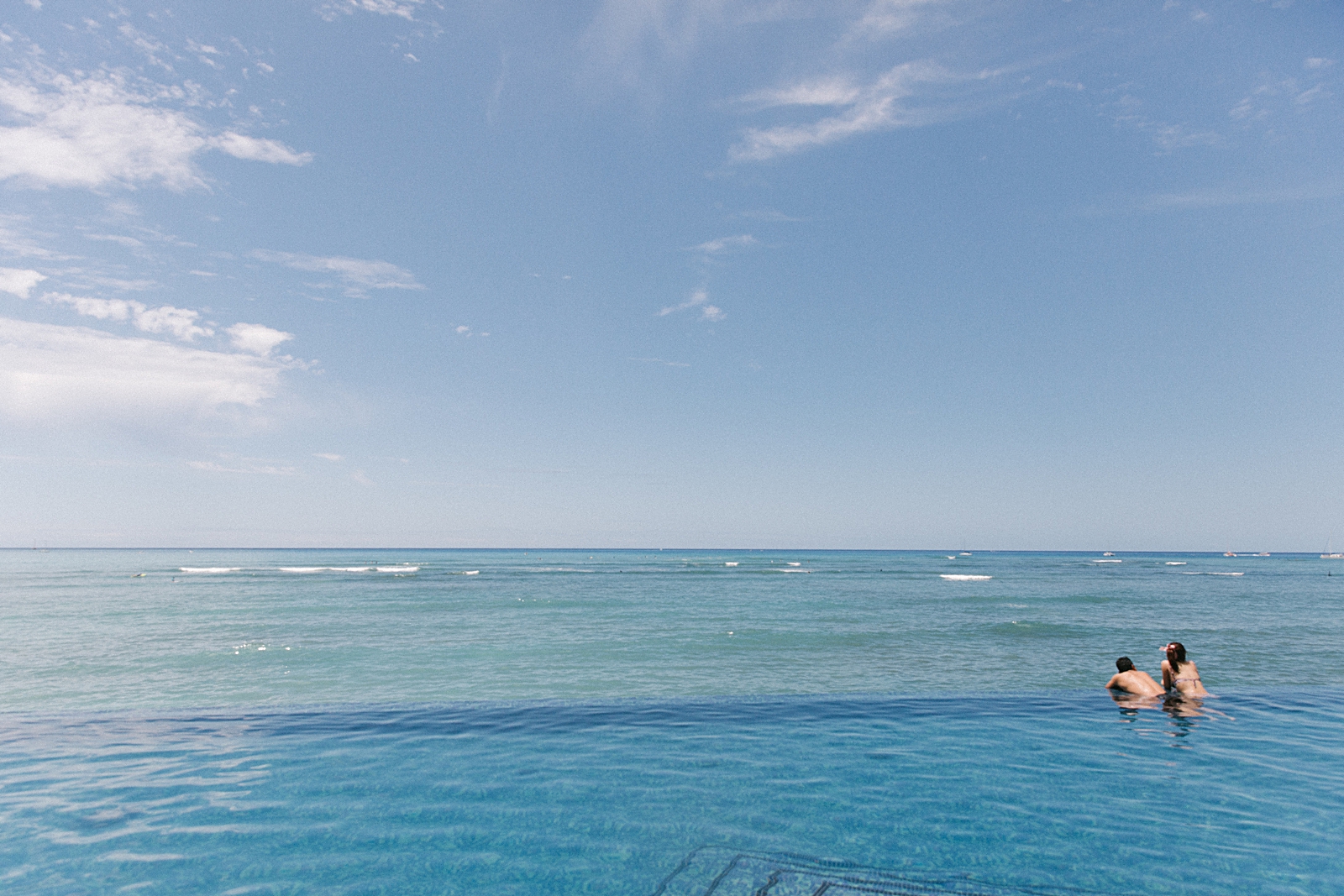 My kids love the slide here and usually spend an entire day swimming and riding the slide.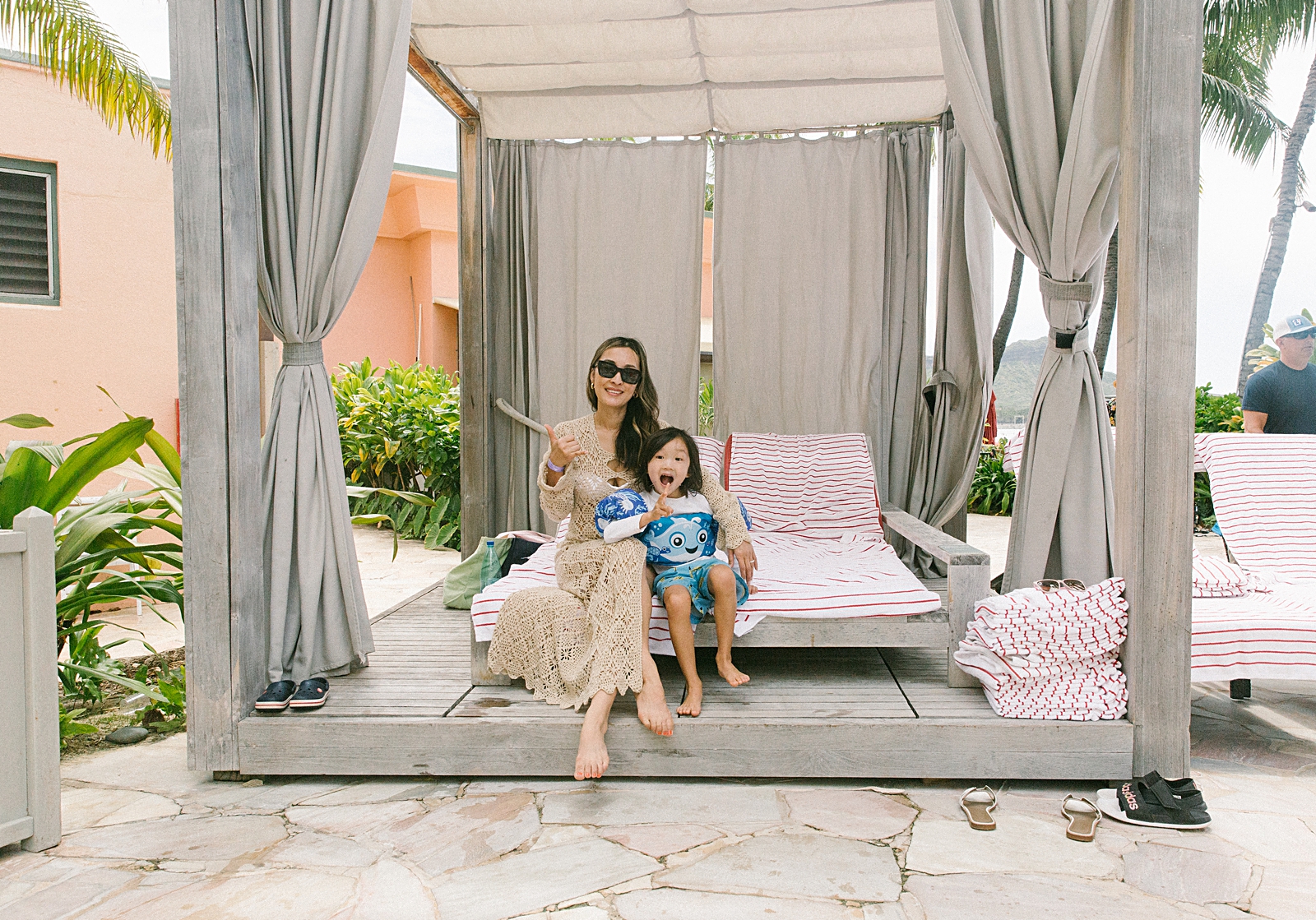 Currently poolside and cabana services are available and you can also purchase food and drinks at Rumfire, Sheraton Waikiki's signature restaurant.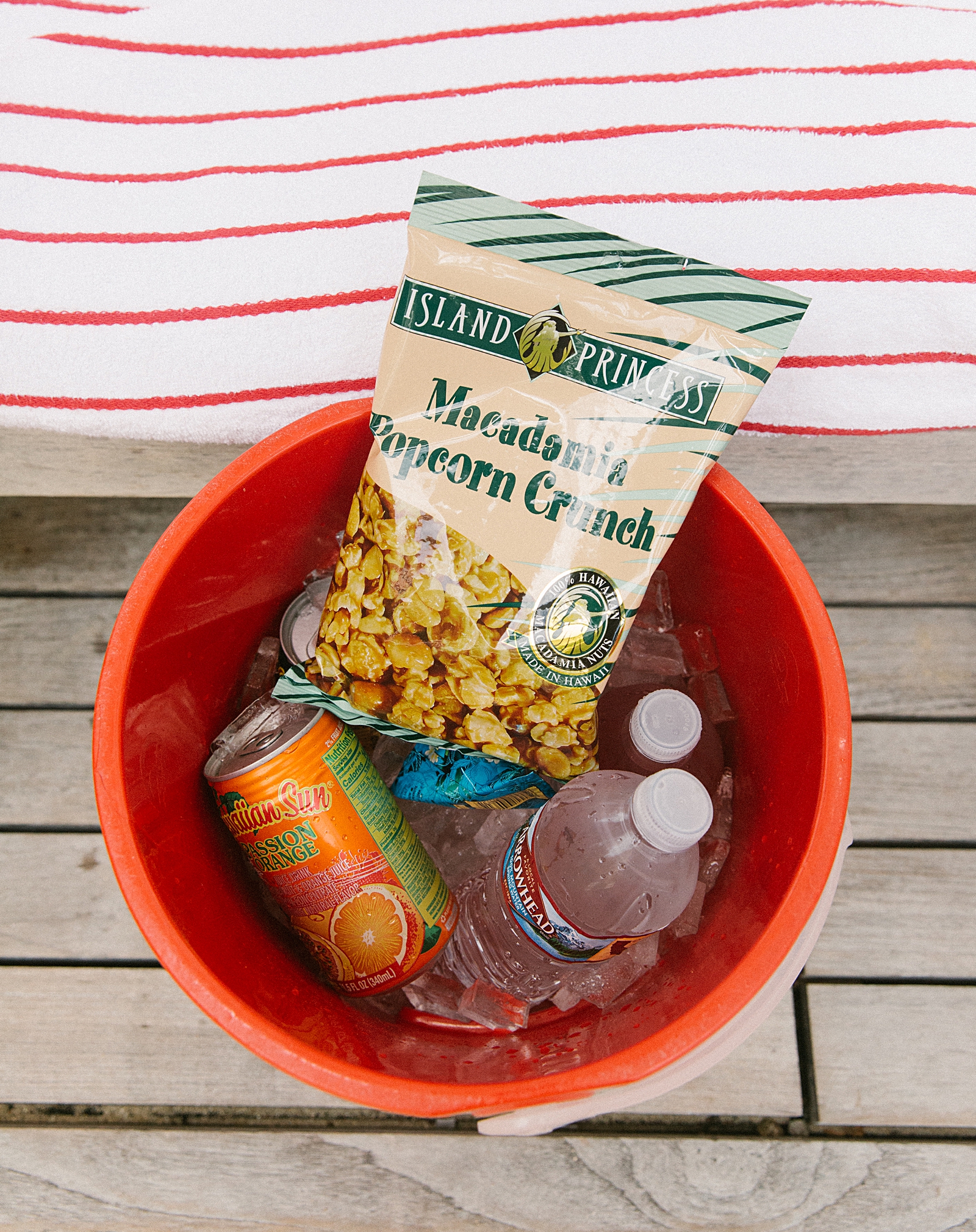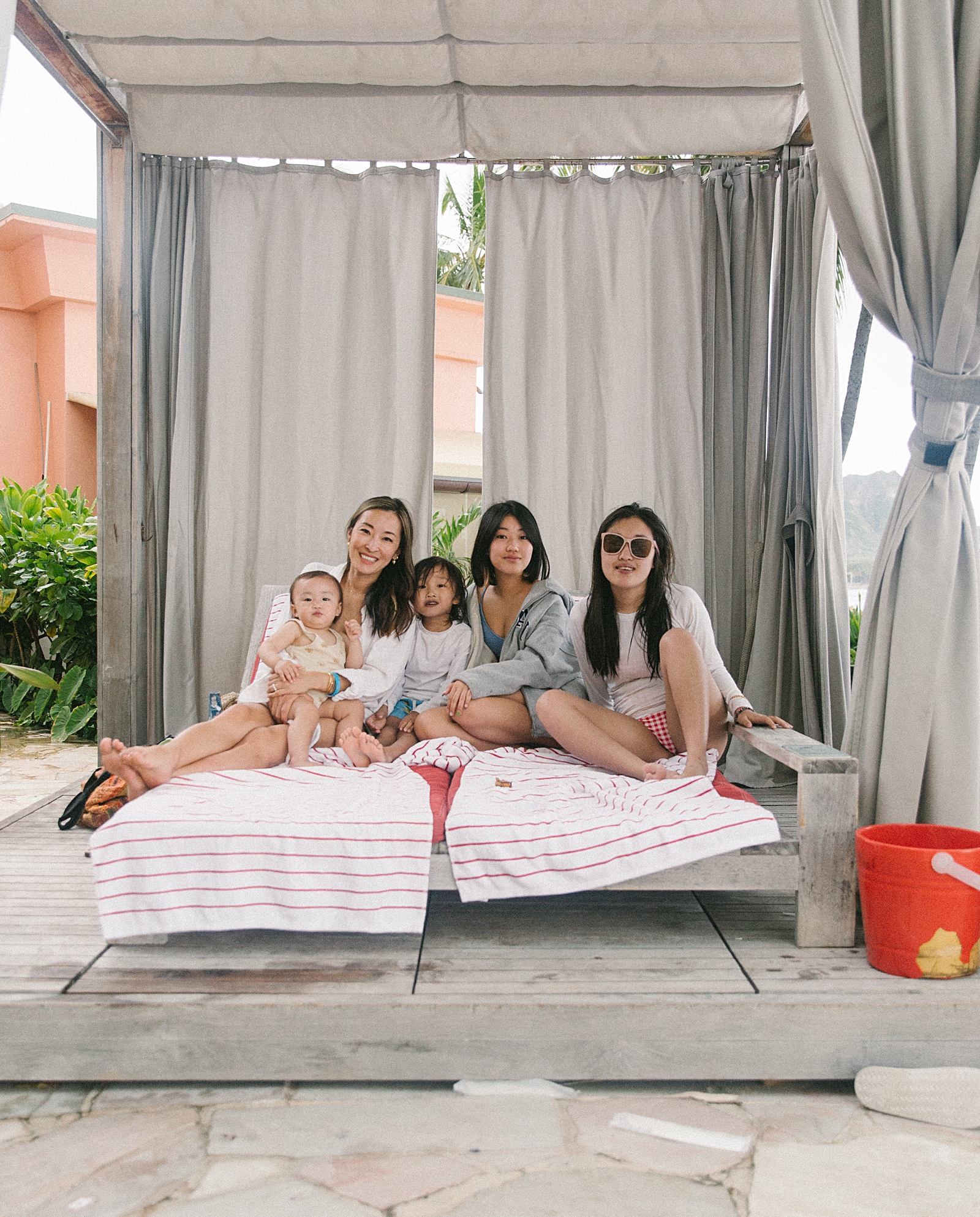 Overall, Sheraton Waikiki is an excellent hotel choice for families visiting Oahu. You'll love the location on the Waikiki strip, the beautiful view of the Waikiki beach, family friendly pool with slide, adults-only infinity pool and restaurant choices. It's also walking distance to the Royal Hawaiian center which has amazing shops and a food court with various dining options for families.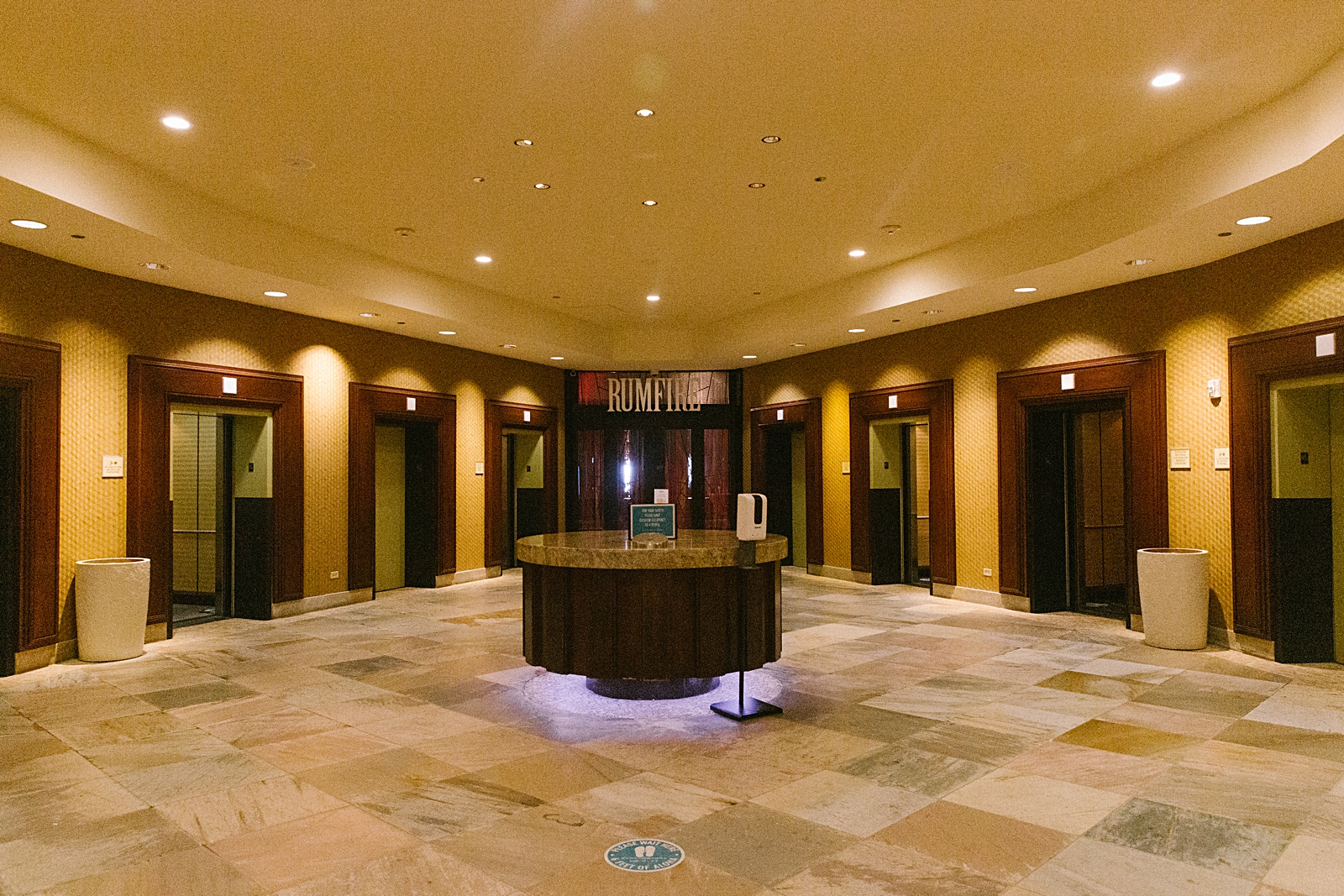 Vault Health Covid Test & Safety
Currently Hawaii requires a proof of negative covid test in order to bypass the mandatory 10 day quarantine upon arrival. The process was easy and fast through Vault Health. You can order the test online for all family members over age 5 and take a saliva test at home. Samples are collected in your own home, over zoom, with their trained clinicians.
Covid tests are required for children over five years old.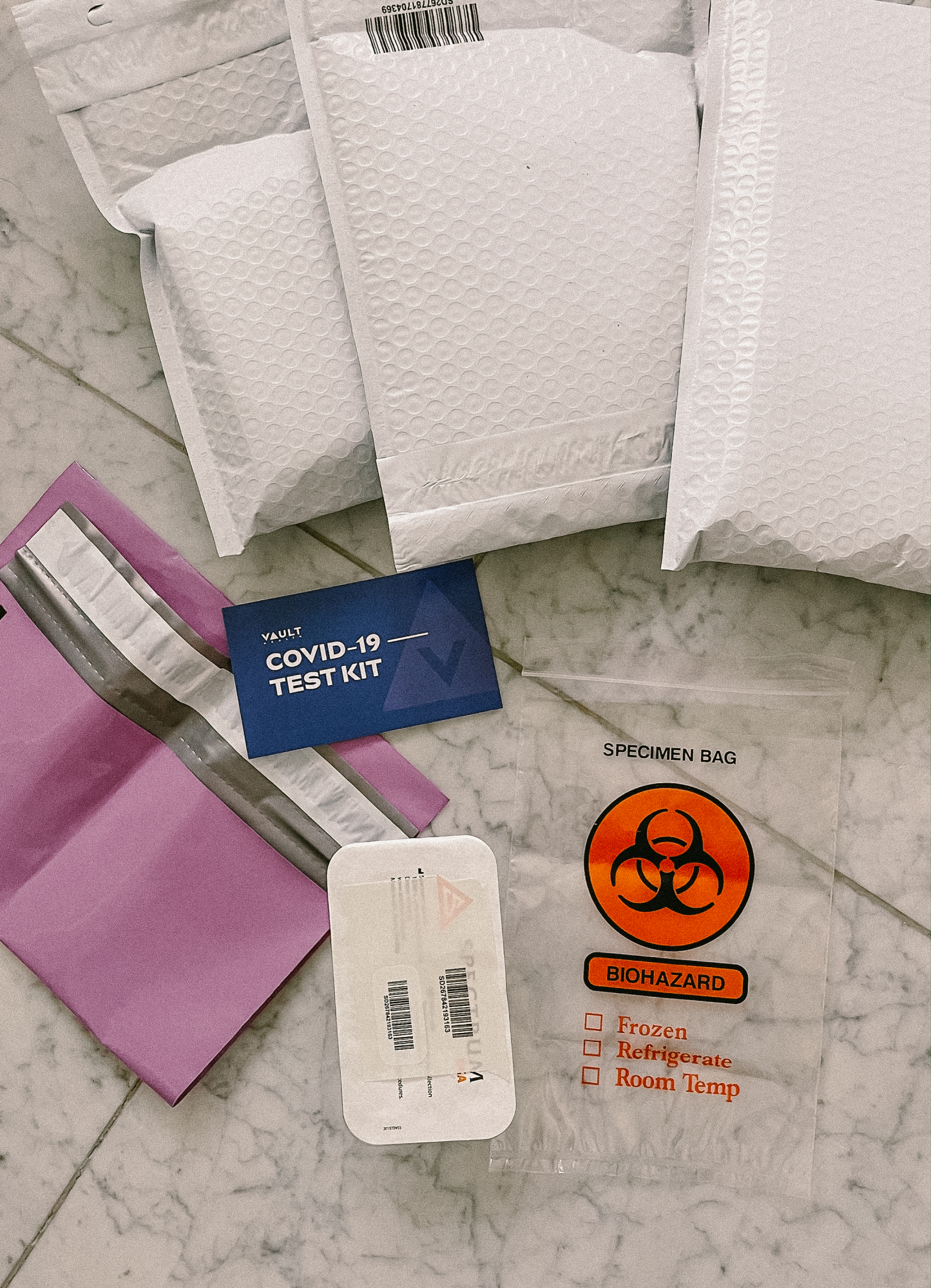 Results are processed within 24-48 hours of sample collection and you get the results in your email inbox. Download the test pdf (screenshots don't work) and upload it to https://travel.hawaii.gov/.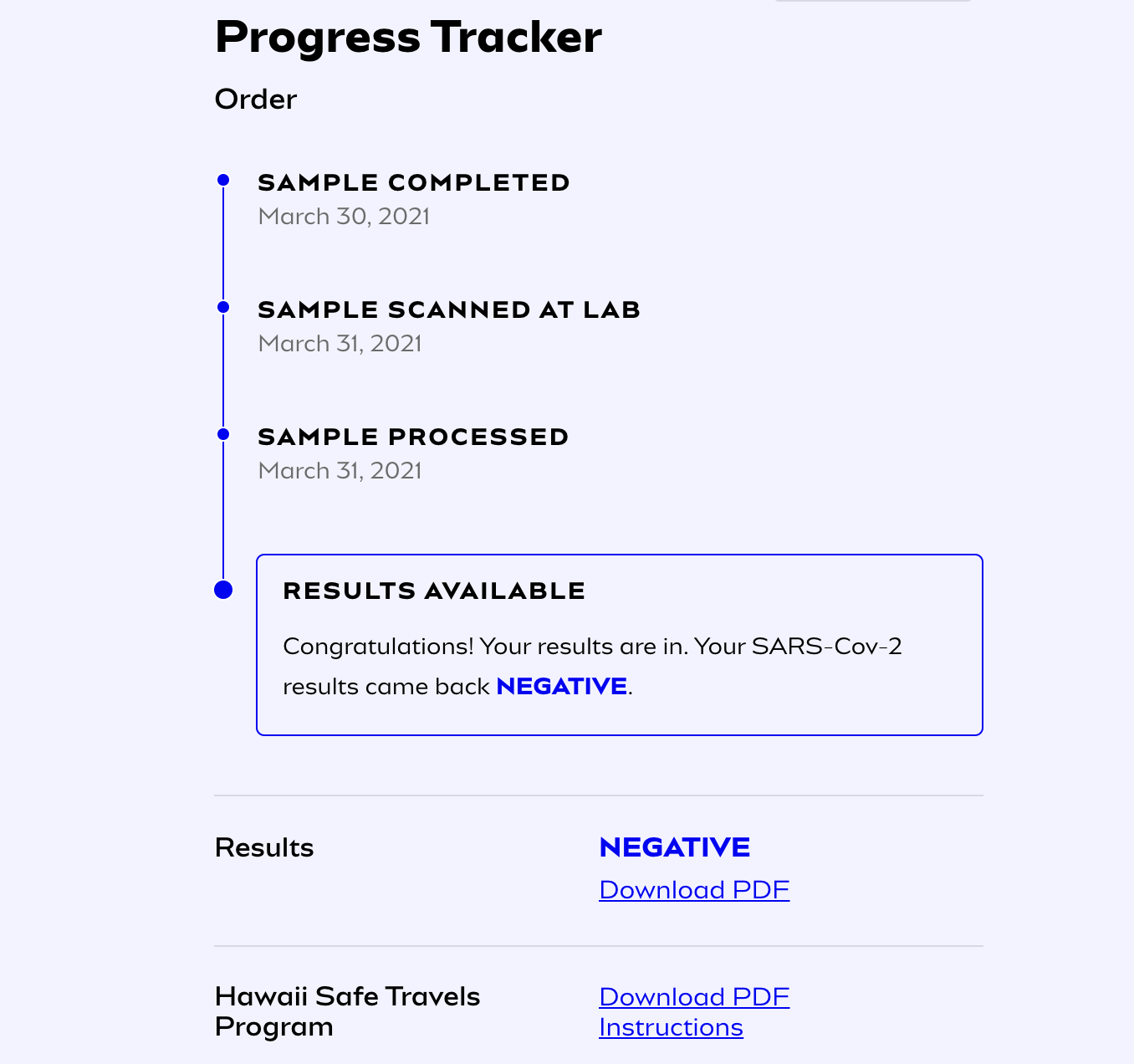 You must register each adult to https://travel.hawaii.gov/ before arrival to Hawaii. You can add your children under you in your account. I added all the kids to my account and my husband created his own account. Each child over the age of 5 needs his/her own covid test result. I also printed out the negative covid result for each member and had it with me on hand as backup.
Vault covid tests are currently approved for entry to Hawaii, Mexico and Caribbean destinations and a fast and easy way to get testing done from the comfort of your own home.
That's it! I hope I answered all your questions regarding family travel to Hawaii.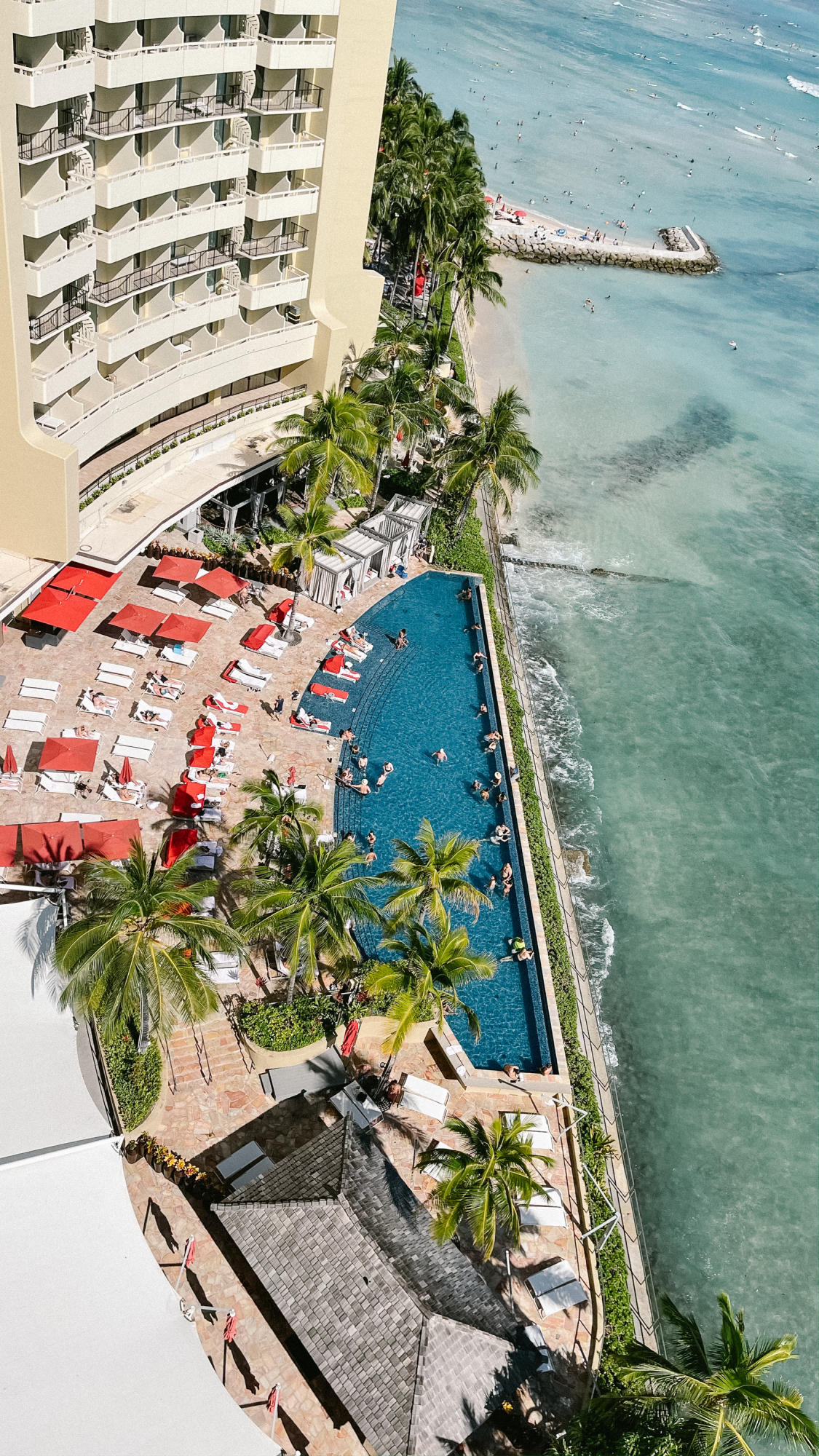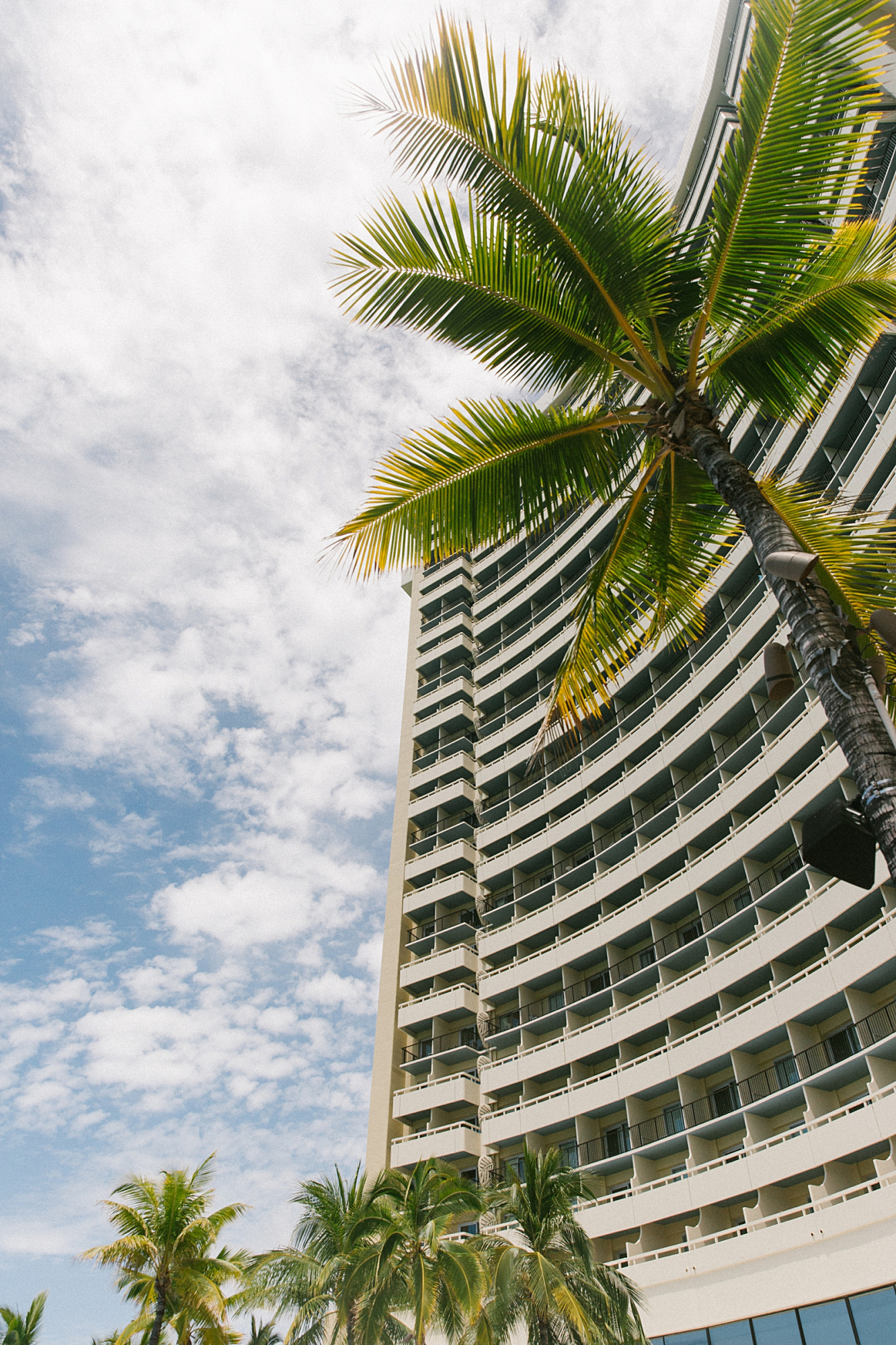 Have you been to Oahu? Where is your favorite place to go? Please leave your comments and questions below!