It's almost Mother's Day and we know moms deserve a special treat! Waking up to homemade brunch is a nice surprise, but there are a few ways you can make it more elevated for this special occasion.
Read below to learn how you can curate a beautiful breakfast spread for the special mom in your life. Feel free to send this directly to your significant other as well 😉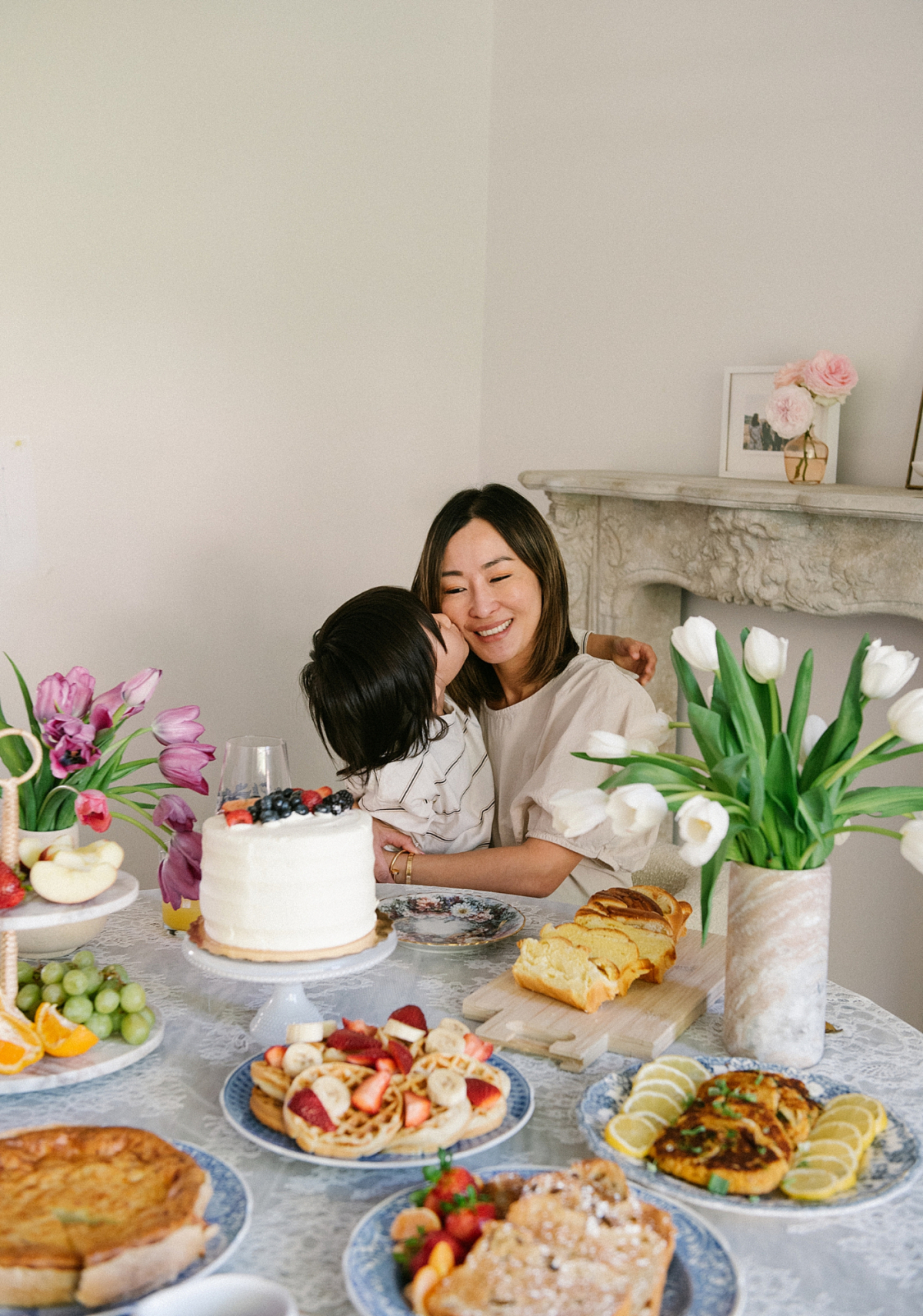 Creating an Elevated At-Home Mother's Day Brunch
Food for Mother's Day Brunch
Incorporate pre-made dishes that are easy yet special
Crafting a beautiful elevated brunch menu doesn't have to be difficult. My best tip is to look at your local market for pre-made recipes such as quiche or crab cakes- these will be easy to throw on the stove or oven while you prepare the other elements of brunch.
Waffles and pancakes are great options if you have time to cook, and many buttermilk mixes can easily be elevated with fresh fruit like blueberries.
I also love to add cut fruit and herbs to the table for added color. And don't forget the mimosas!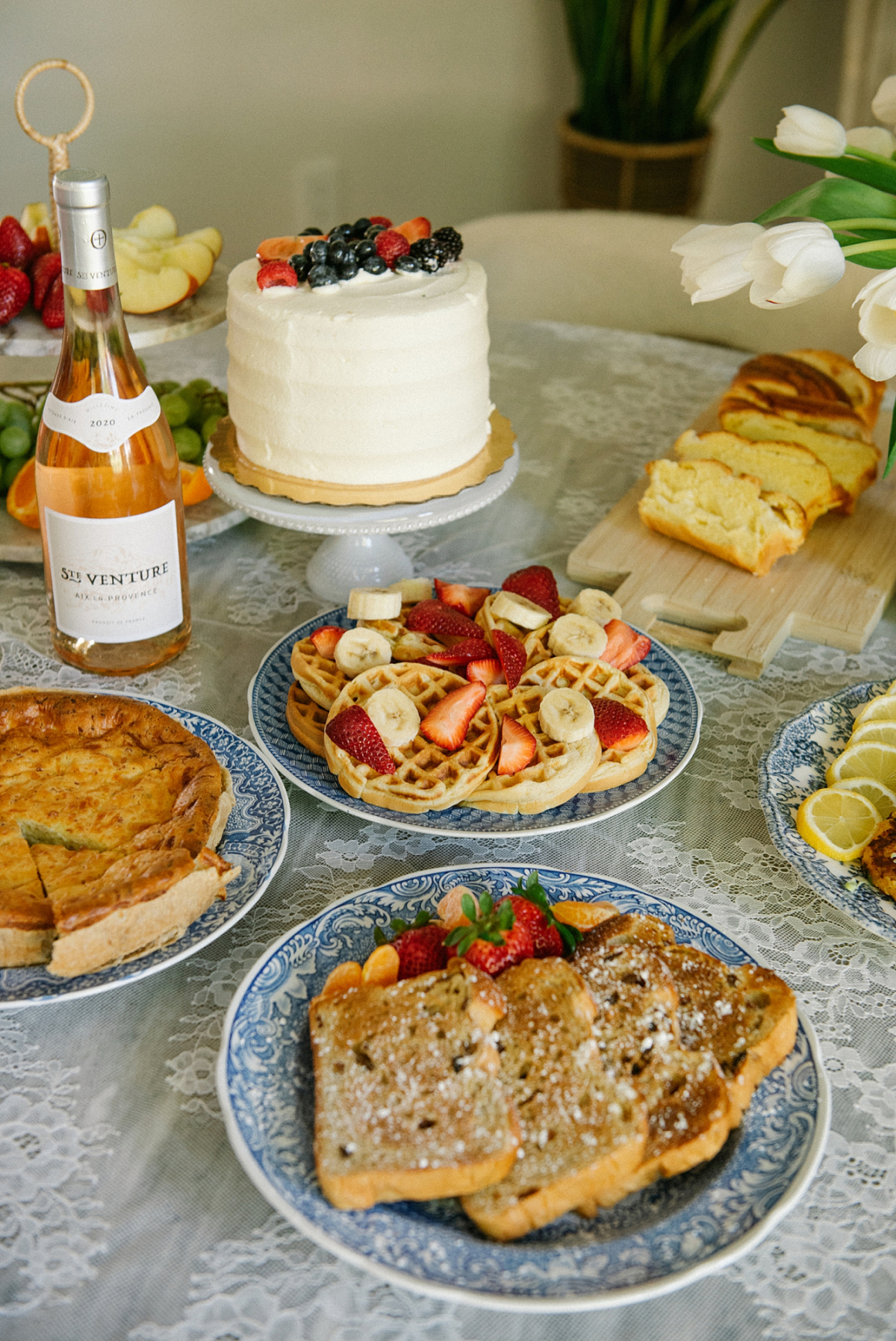 The Decor for Mother's Day Brunch
Add feminine touches like lace, tiered cake stand and flowers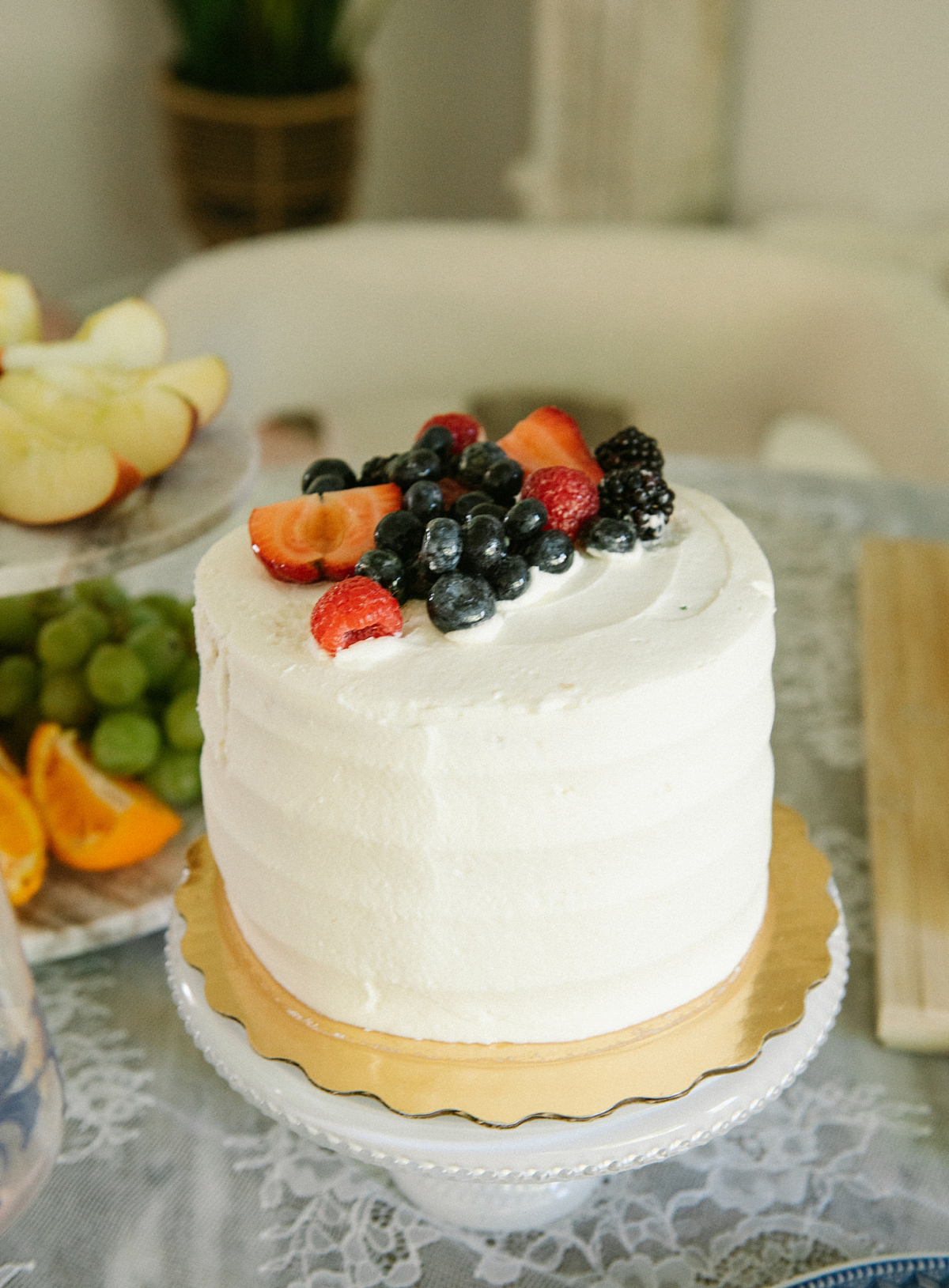 Tablecloths are the easiest way to dress up a plain table! I love how dainty and springy this lace tablecloth is. Mom will love it if you pay attention to small details, like using nice floral plates rather than everyday ones.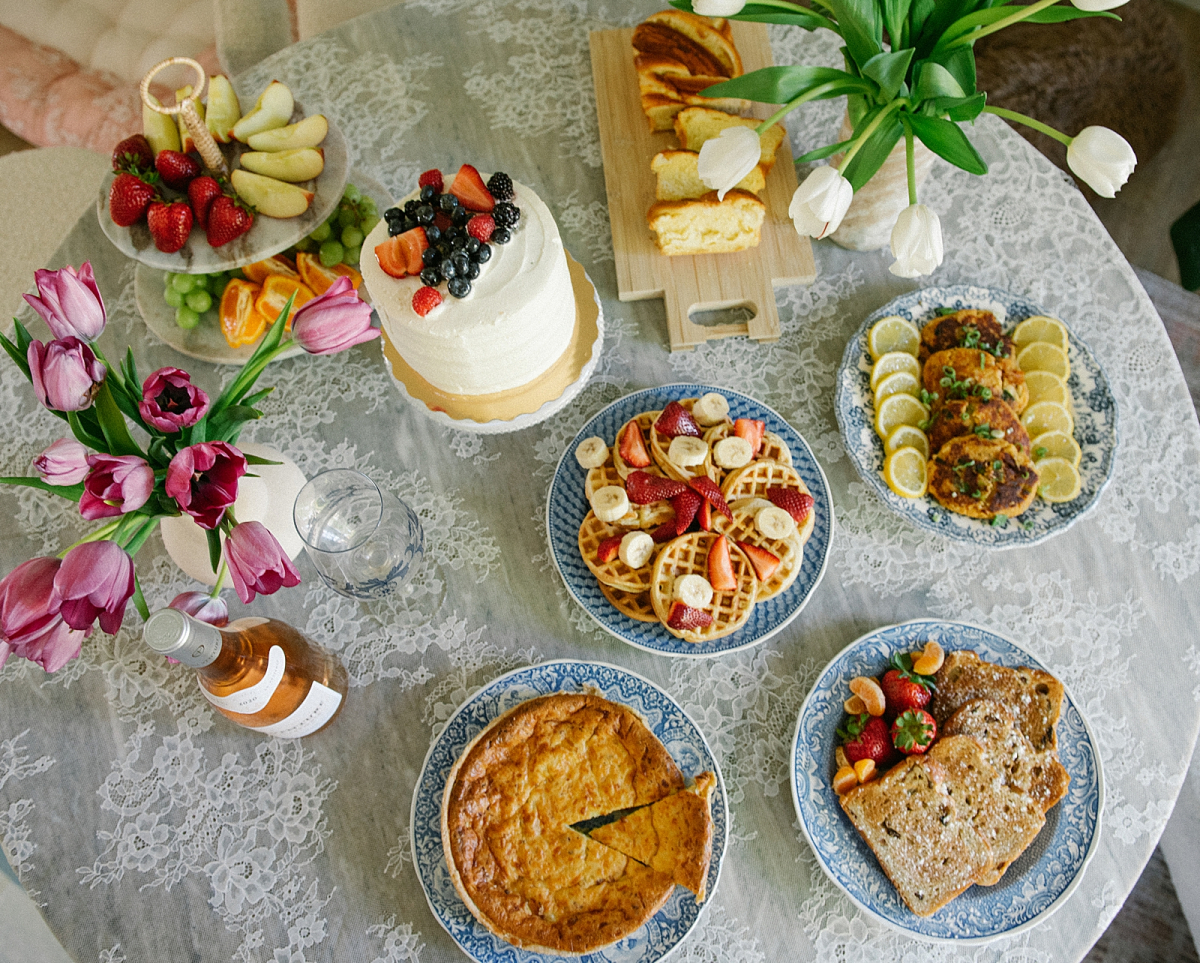 Tiered stands are perfect for fruits or dessert, and help add height to the table. Flowers are also a must- tulips are a great option if you don't want to arrange something on your own. They are perfect for spring and are a great stand alone flower.
Try to find vases of different sizes and heights for extra variety.
Gift Ideas for Mother's Day
Choose gifts that are solely for the mom. Self-care and beauty items are always nice!
When choosing a Mother's Day gift- don't opt for something that will bring her more work like a nice vacuum or cooking set. Instead, opt for some self-care items like a candle or essential oil diffuser!
She will appreciate the way it will transform her space into a serene getaway. When it comes to cards, skip the store-bought ones and let your creativity run wild! Whether you have children or not, a hand written card or letter is a keepsake mom will cherish forever.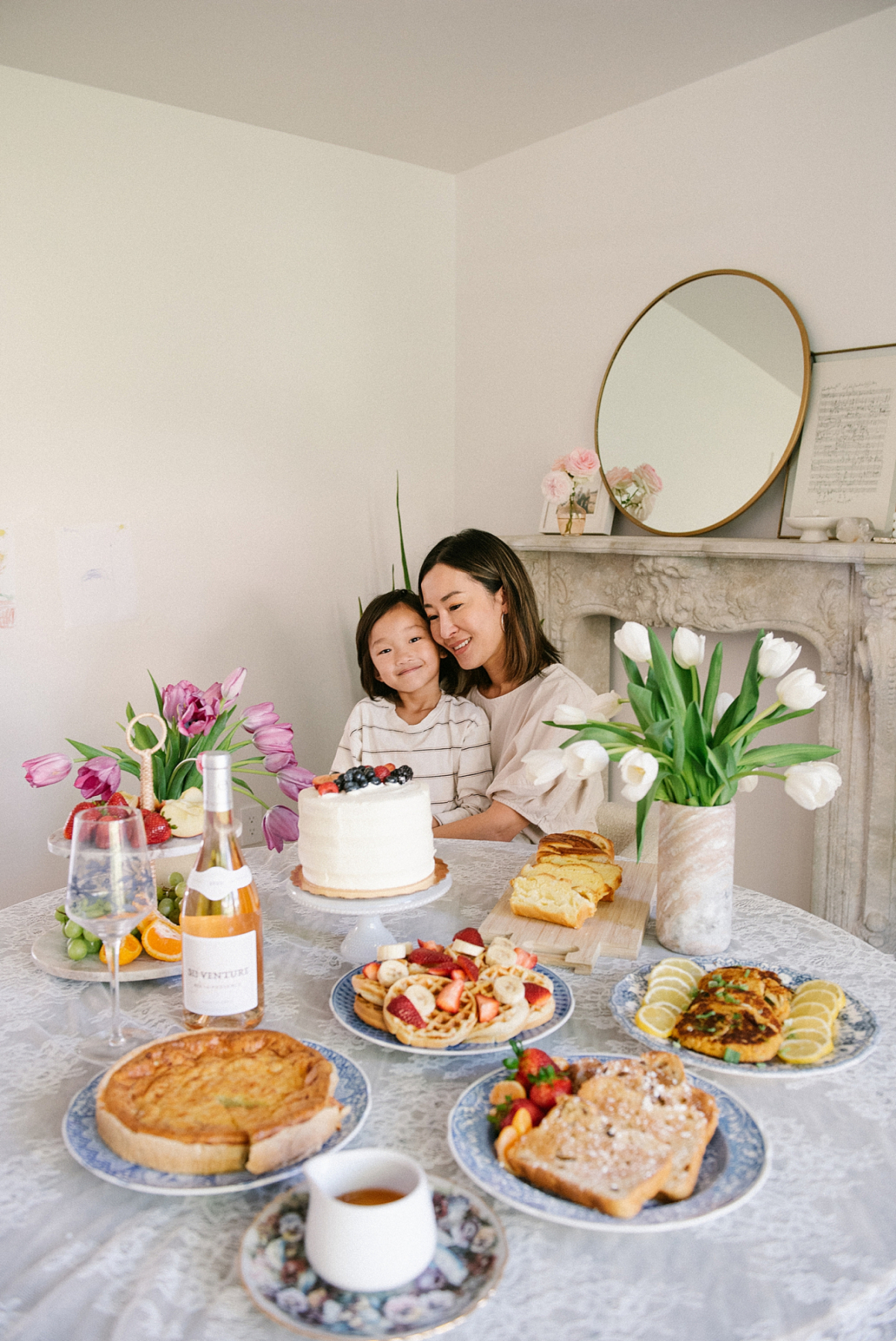 Overall, it's hard to go wrong for Mother's Day because moms find even the smallest gestures nice. Mom will always enjoy spending time with her kids and loved ones- but why not spoil her extra this year? I hope that these tips help you to create a beautiful Mother's Day Brunch that she will never forget!
If you're stuck on a gift for mom this year, check out my Luxury Beauty Shopping Guide.