Mother's Day is right around the corner- how are you celebrating motherhood this year? My friends over at Monday Sparkles sent me the ultimate care package for mothers that I want to share with you guys.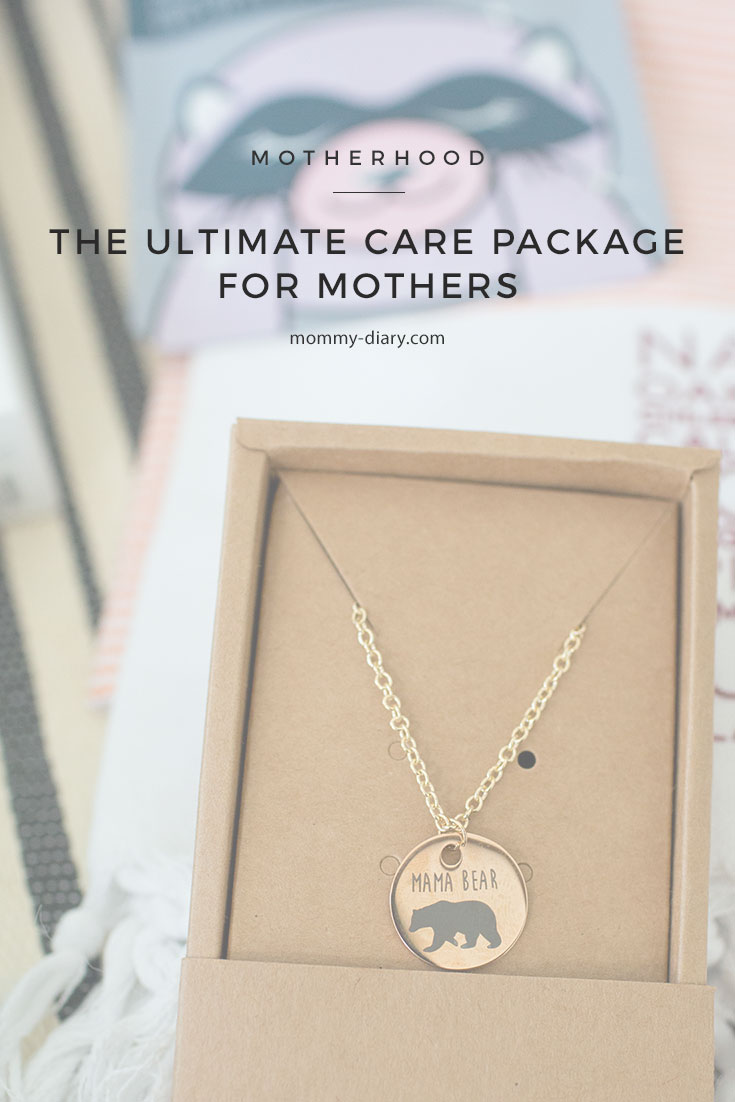 These days I've been struggling to maintain a healthy balance between my children's needs with my own, feeling some guilt and regret in the process. One main reason is triggered by my recent events with weaning my baby, and hormones are definitely a factor. My body has gone through another pregnancy and 9 months of breastfeeding and is now struggling to go back to its previous state. Luckily I'm now much aware of the process and my family has been supportive that mommy is going through some internal changes.
But our logic and hearts (and mom guilt) have various functions and attaining balance is never that simple- which is why I can always use a little pick-me-up for myself. I'm not talking about expensive jewelry or fancy clothes, I'm talking about practical everyday goods that add a smile to my face and make me feel appreciated. Something thoughtfully curated by someone else.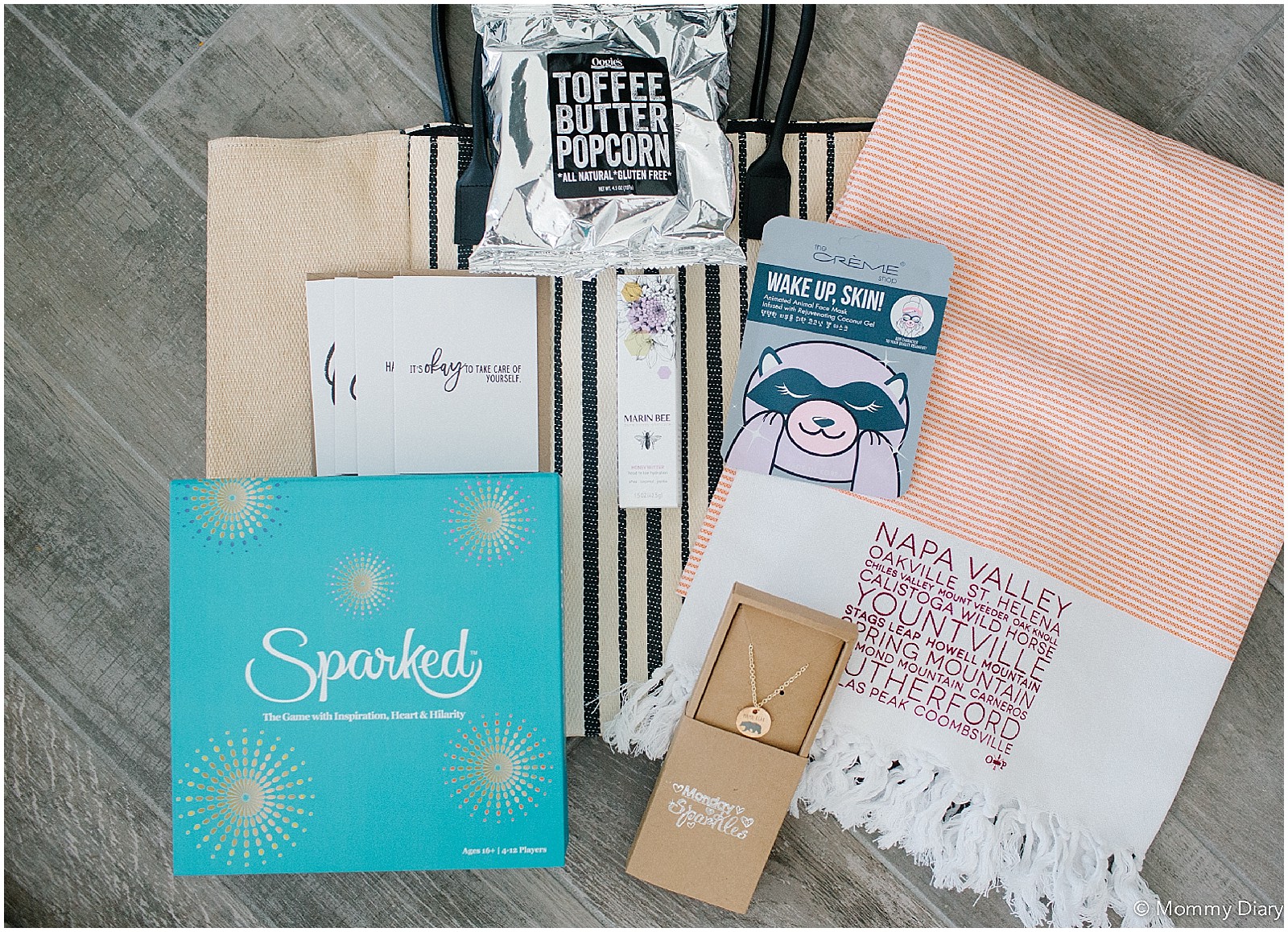 Monday Sparkles is a tween lifestyle subscription box company for girls ages 7 and up. We subscribe to this service because their quarterly boxes light up my daughters' faces as well as their imagination and creativity. You can see a previous box here.
This month in celebration of Mother's Day, they have released a special box to celebrate motherhood. This 'Love You Mom' box was curated to help kick off the summer with thoughtful goodies that every mom can use and appreciate!
This special edition box contains the following: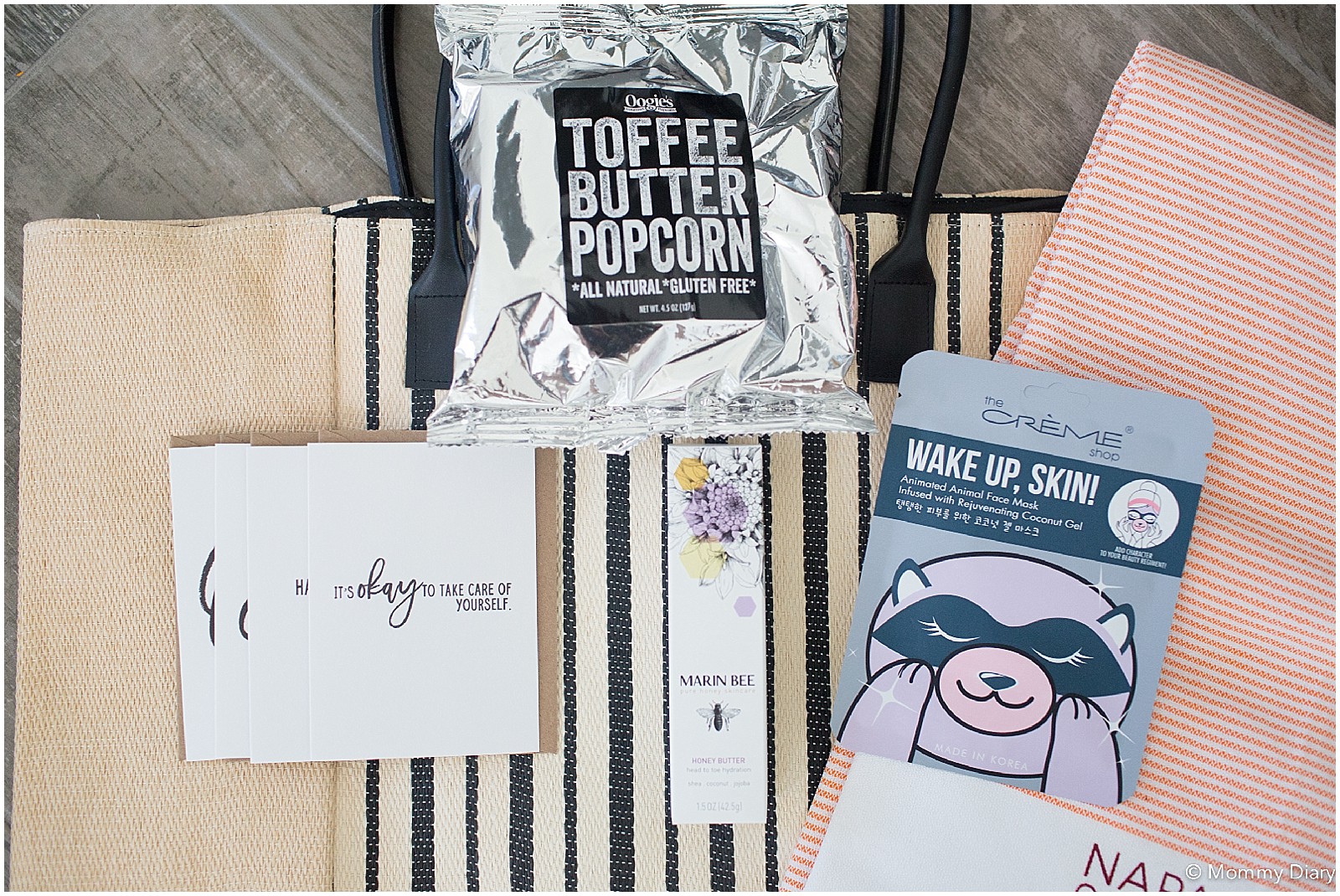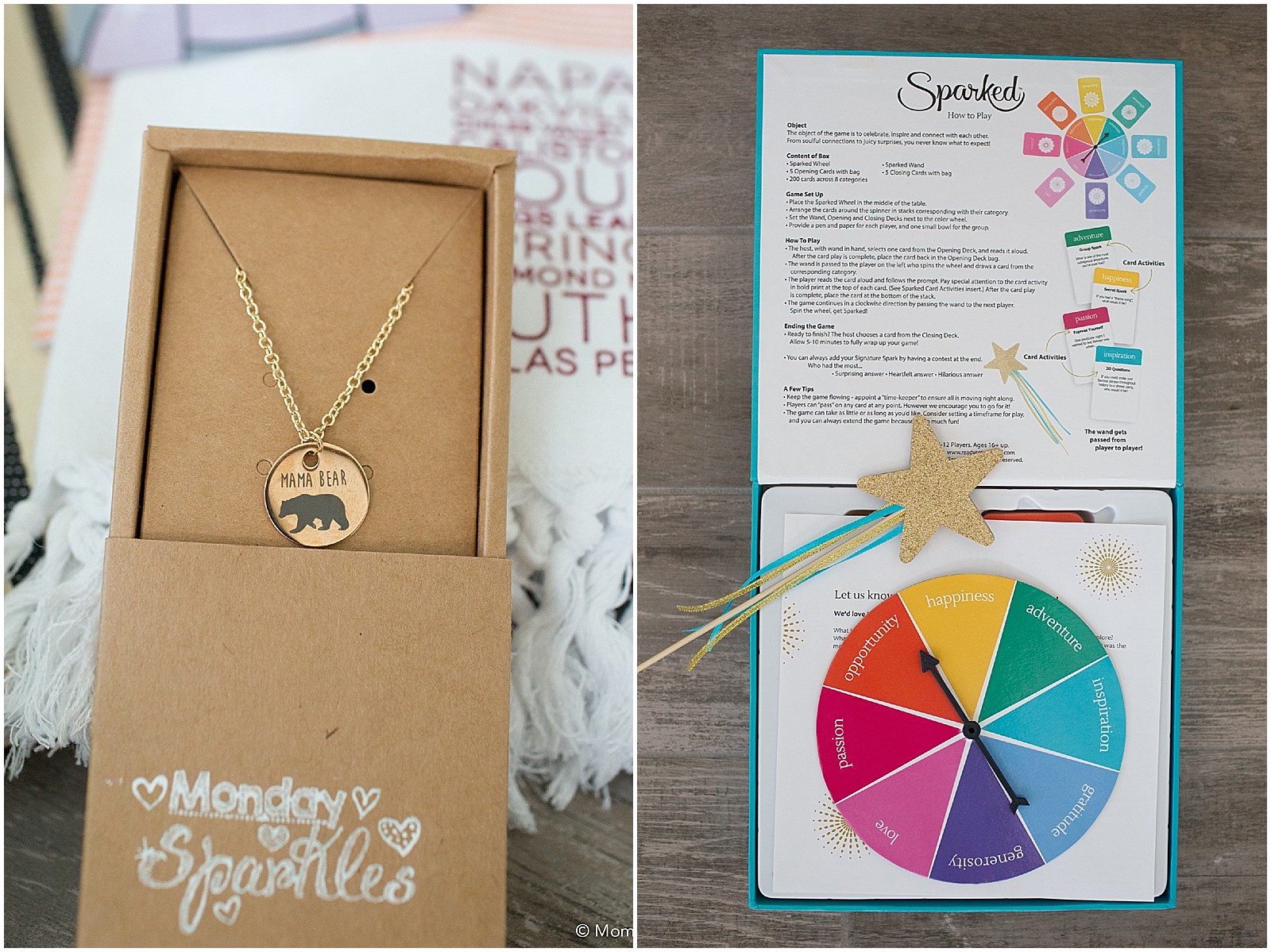 Sparked | The game with inspiration, heart and hilarity. Gather some girlfriends to celebrate, inspire, and uplift each other… and be addictively fun!
Frank Regards Set of Personalized Cards | Break away from the typical Mother's Day card and give the mom in your life something funny and unique.
Monday Sparkles Mama Bear Necklace | Cutest accessory for all our moms out there. You can wear it alone or layered with other pieces.
Oogie's Toffee Butter Popcorn | Sweet, buttery, and so delicious! Perfectly popped popcorn for a movie or game night.
Olive and Poppy Appellation Turkish Towels | Can be used as a towel, pool wrap, picnic blanket or a light wrap on cool nights. They absorb water as fast as a traditional towel, dry quickly, and take up less space. Made from 100% cotton, they become softer and more absorbent after washing.
The Creme Shop Face Sheet Mask | A rejuvenating mask that brings life back to tired skin, seals in moisture, and eliminate dull skin.
Marin Bee Honey Butter Lotion | A luxurious Honey Butter that nourishes and hydrates skin from head to toe.
Stripe Tote | This tote has the word "Mommy" written all over. Perfect for toting all your essentials, whether it's for a day at the beach or busy day of running errands.
---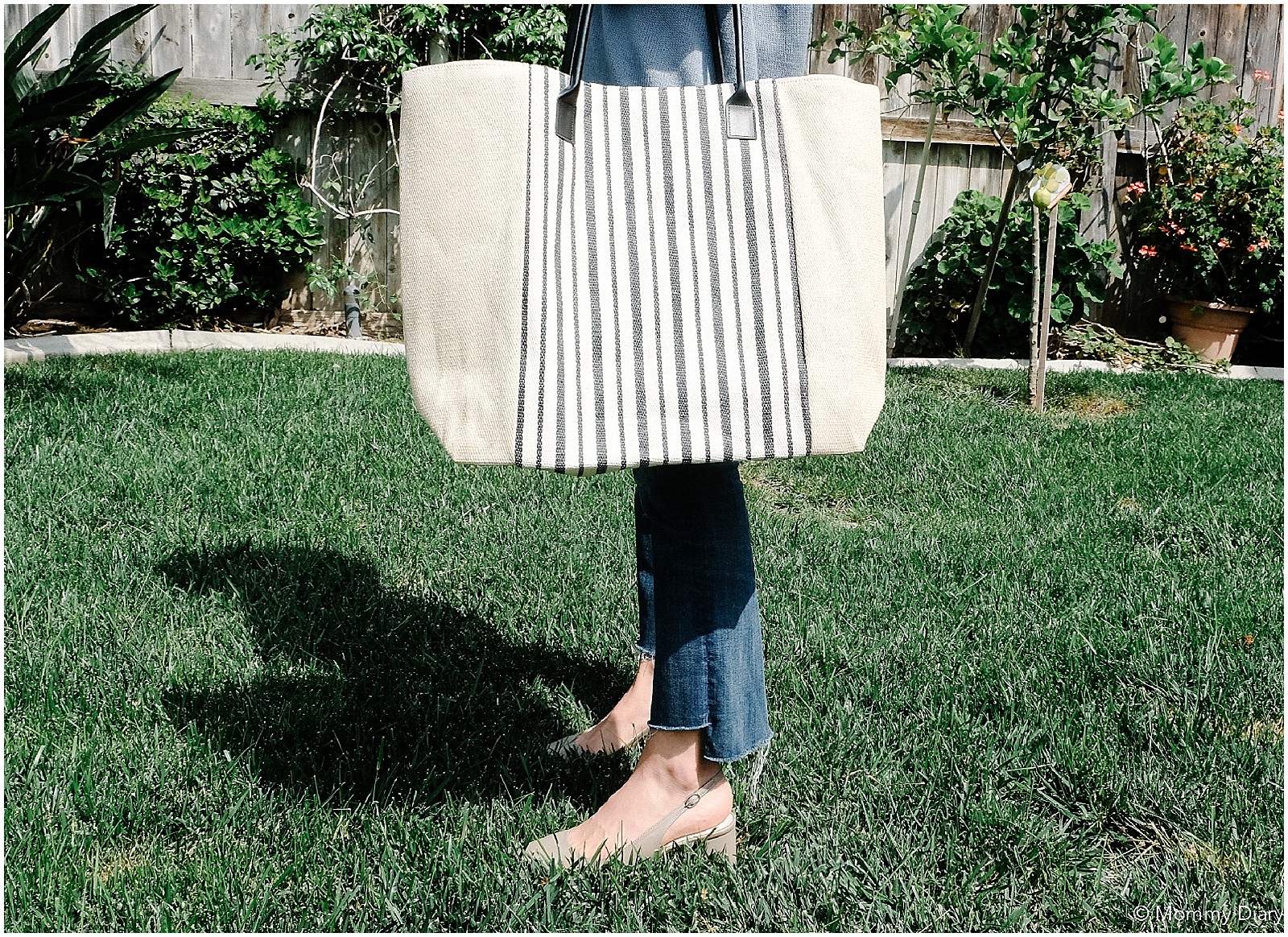 Opening this box in the month of May was like opening a gift on Christmas. Like all Monday Sparkles boxes, the "Love  You Mom" box is thoughtfully curated with lots of love and sparkle. I can't wait to share with you how I use the tote bag and all the goodies in my daily life. To stay updated, follow me on Instagram. Let's connect!
What do you think? Why not gift one to yourself or a mom friend in celebration of Mother's Day month and upcoming summer?
Thank you Monday Sparkles for your passion and continued mission for tween girls and their mothers. 
I received a Monday Sparkles box for review. I was not compensated for this post and I only share products and services that I truly enjoy for myself.