The following post is sponsored by buybuy BABY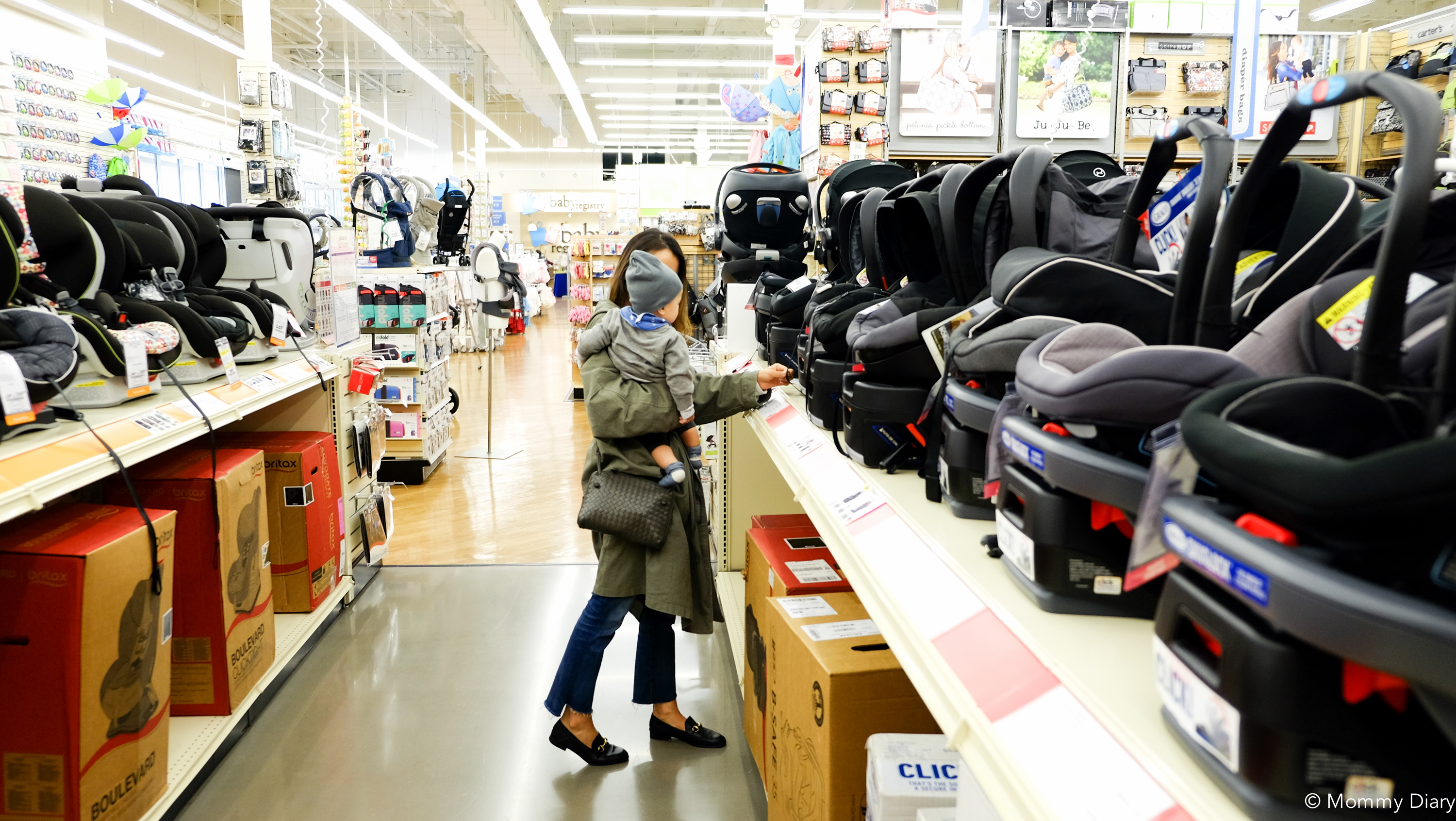 As a mother of three kids, I've gone through countless car seats from lower end lines to higher end lines. I've used infant seats, convertible seats and booster seats for older children. I've tried many brands such as Graco, Chicco, Peg Perego, Recaro, Britax and Maxi Cosi. Some were decent while others were excellent. One thing I learned about carseats over the years is that most affordable models do the job just as well, but you get nicer amenities like upgraded fabric and designs with mid to higher-end models.
In this post, I'll recap my recent visit to buybuy BABY to test out various carseats.  I'll also share my tips and personal recommendations for choosing the right infant carseat based on years of experience and use. By the end of the post, you'll have a better idea of what your needs are and which model will be most suitable for you and your child.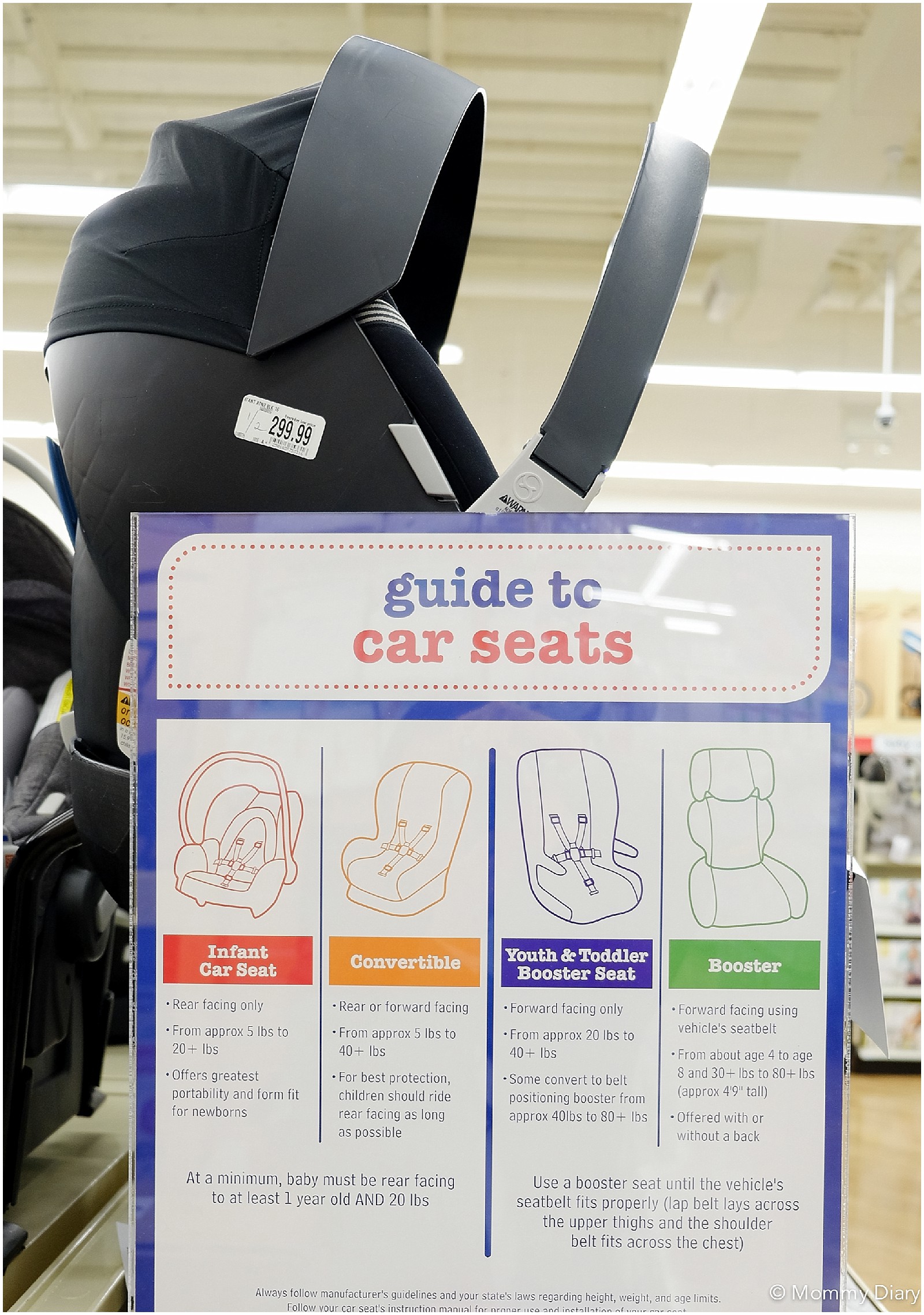 1. Ask yourself the right questions
There are so many brands and carseats available on the market that choosing the right one can be overwhelming. To simplify the process, ask yourself the following questions.
What is my budget? Are you looking for affordable, mid-range or high end model?
How much do I care about the fabric choice and color?
Is this for my first or last child? (This may affect how much you want to spend)
Is this my main or extra car seat?
2. Know the basics of carseat safety
Here is a helpful graph provided by Consumer Reports. It helps us to visualize when a child needs infant seat, convertible seat, rear/forward-facing seats and boosters.

You will need a carseat from the moment you leave the hospital until he/she outgrows the booster seat between 8-12 years old.
Your baby needs to be rear-facing until at least 2 years old.
Stick with forward facing harness until your child outgrows the harness height/weight limits.
Be careful with second hand carseats. Make sure it has not been in a car crash and that it is not expired.
Know that car seats expire. You can usually find the printed date on the manufacturer's label or molded into the seat.
Your child needs a booster until he/she is at least 57 inches tall, between 8 to 12 years old.
Your child should ride in the backseat until age 13.
3. Read reviews and check safety ratings
Once you have a better idea of what kind of price, style, color you're looking for, you can begin researching your options. There are a ton of reviews available online including Amazon, baby sites like buybuy BABY and consumer reports.
Nowadays most carseats on the market have decent to excellent ratings and have passed basic vehicle crash tests. If you want to know exact ratings and results, you may want a paid subscription to Consumer Reports. If you're like me and you value other parents' input, you can search online for detailed reviews and blog posts.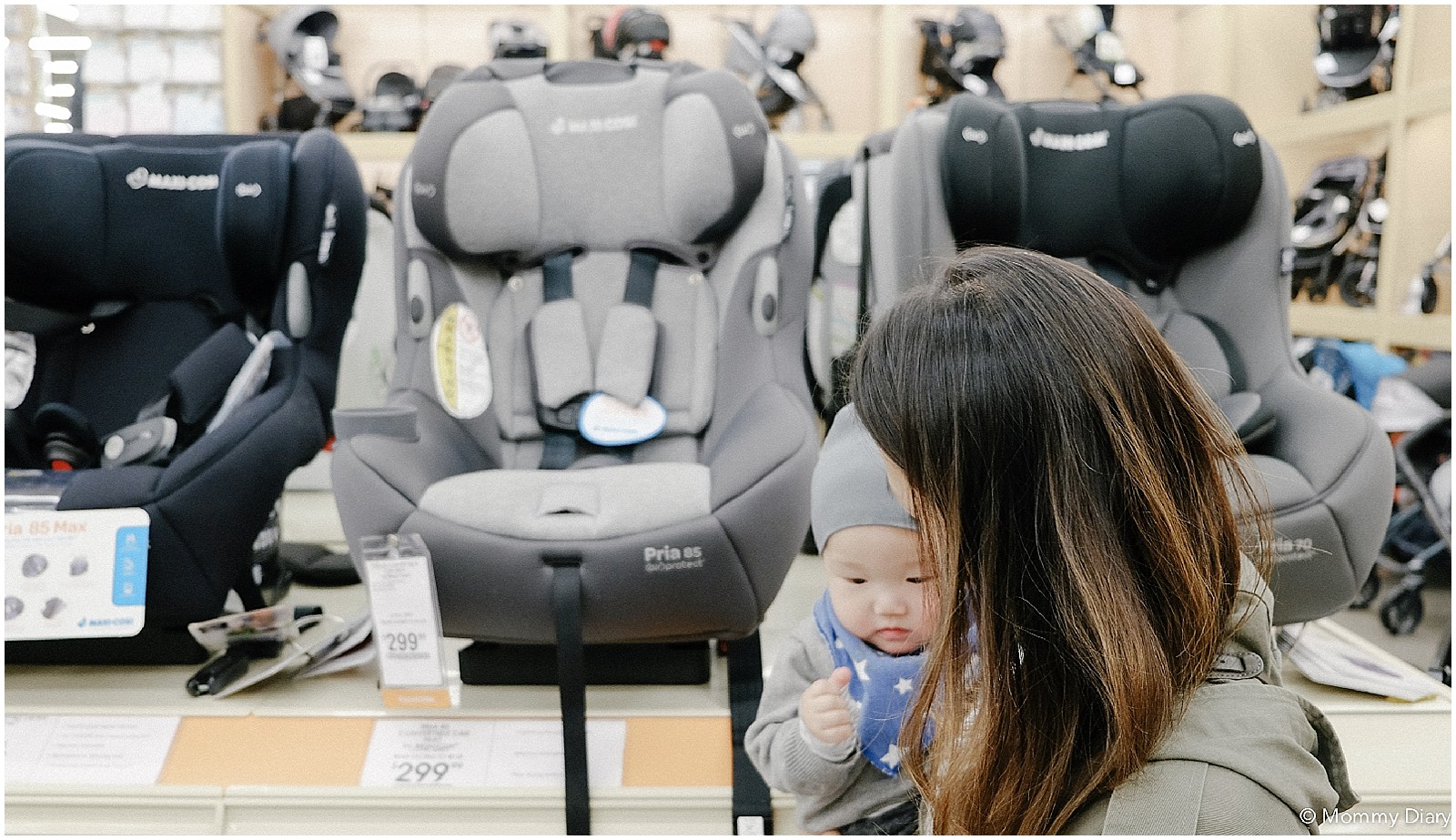 4.  Know your car
This is important because both cars and carseats come in different sizes. You also have to consider the different latch systems and sizes of the seat and carseat base. How much space do you have in the backseat? How many carseats do you need for your children? Do you need a narrow base or is a wider base okay? Consider all these variables before making the purchase.
5. Check out the carseat in person
I know we live in the age of Amazon Prime and I too, love shopping from home but carseat is one item you want to check out in person. This will allow you to see the size of the seat and base, feel the fabric, get familiar with the latch + belt system and view the overall quality of the product. Keep in mind that carseats are larger items to ship, which may make it more difficult and costly to return if things don't work out.
Here are many models available for viewing at your local buybuy BABY. I find that buybuy BABY carries the most extensive line of carseats and strollers compared to stores like Target and Babies R Us. Here you can see different models for Graco, Chicco, Britax and Peg Perego which are all considered reliable and safe brands at different price points.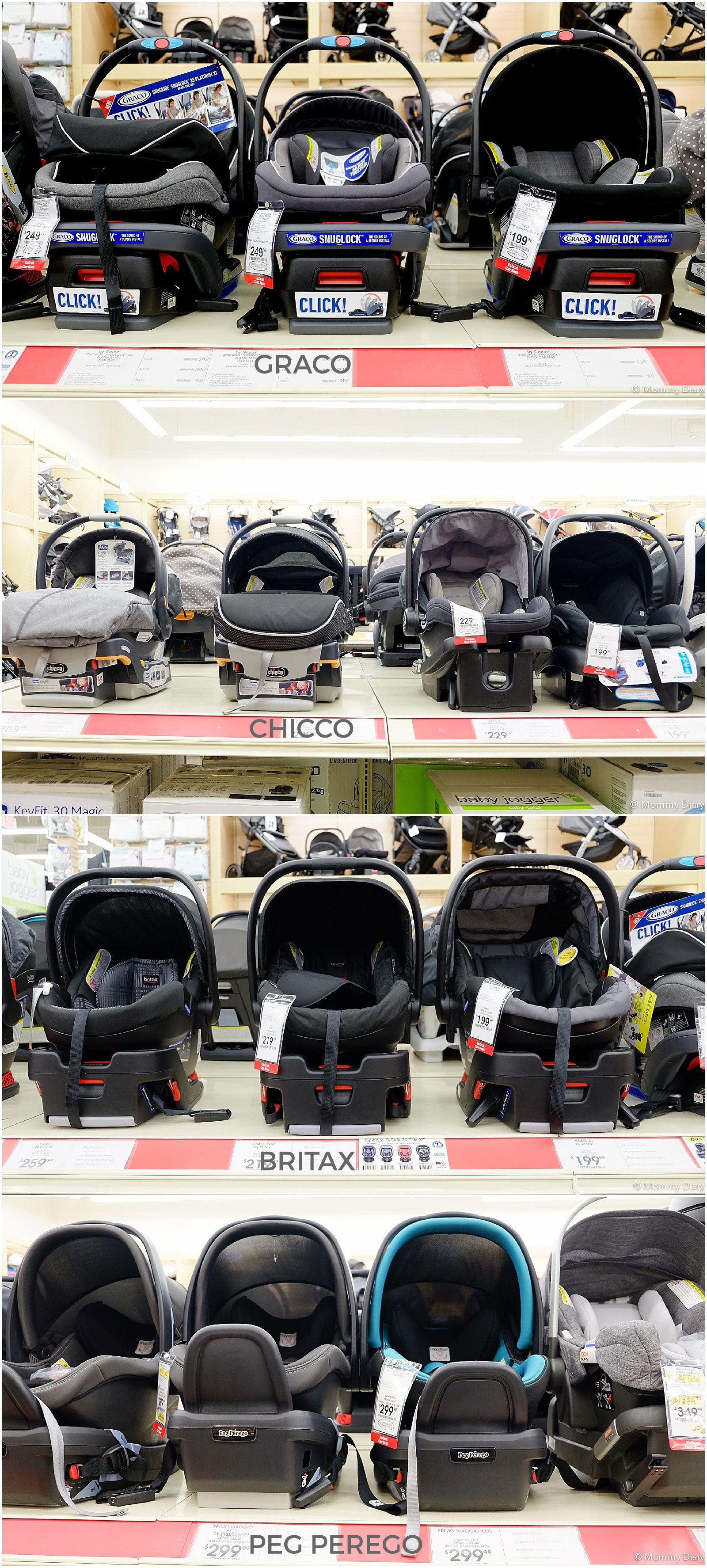 buybuy BABY also carries higher end lines like the Cybex. I have yet to test them out in person but they sure look high tech and stylish.
You can also find store only deals for display models if you're lucky.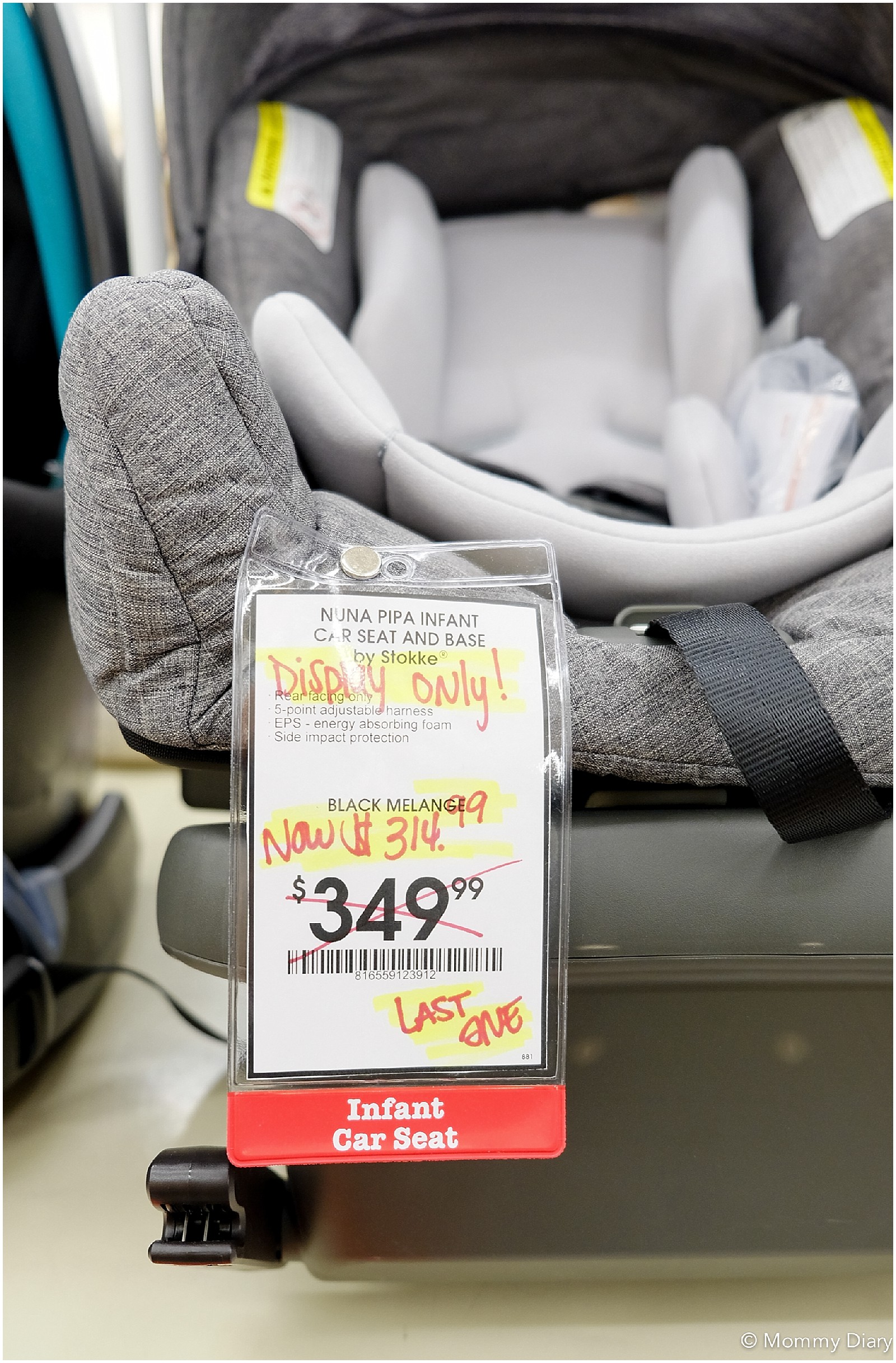 6. Consider these tips
Consider buying an infant seat for a new baby instead of the two-in-one convertible seats. Infant seats are safer, lighter and generally better suited for smaller babies.
Don't focus so much on the weight limit because most babies grow out of their infant seats before they reach the maximum weight (which are usually 30-35 lbs).
Higher end carseats are usually more stylish with better quality fabric. But you don't need to pay top dollar to find a car seat that is safe and functional. I use Maxi Cosi and Graco Snug Ride infant seats. Both carseats are functional and equally good in my opinion. The only difference is the design and Maxi Cosi fabric and material feel nicer than the Graco. But again, this depends on the user and if you consider that most babies only use the infant seat for 6-12 months, Graco Snug Ride is a great budget choice. Both brands are machine washable and easy to use.
Read the manual and know how to install and use the carseat correctly!
7. My personal recommendations from buybuy BABY
Lastly, here are my personal picks from buybuy BABY ranging from affordable to mid-range to luxury high end.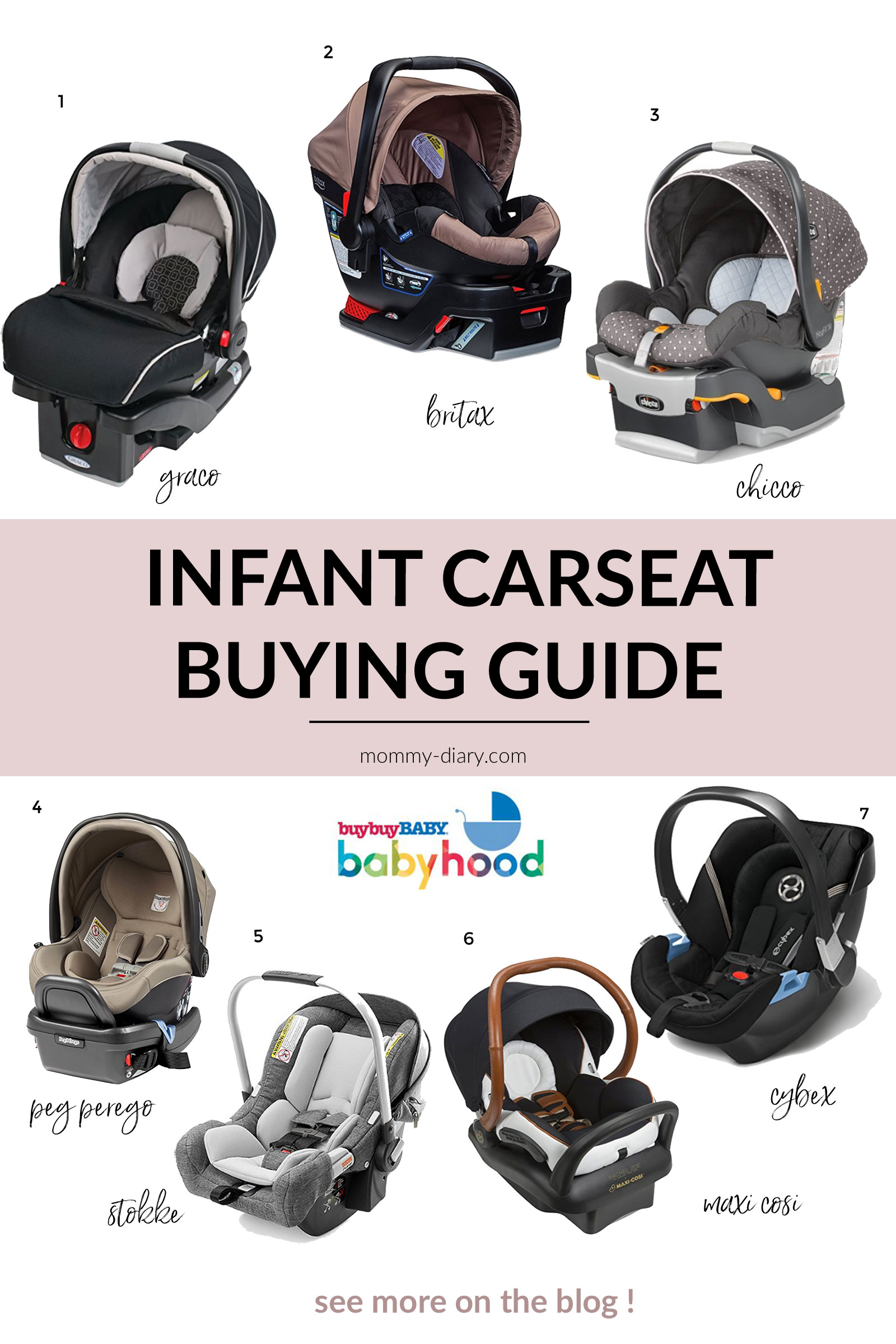 Affordable, safe & functional
1. Graco SnugRide Click Connect 35 ($149.99)
2. Britax B-safe 35 Elite ($169.99)
Stylish mid-range
3. Chicco Keyfit 30 Zip Infant Seat ($229.99)
4. Peg Perego Primo Viaggio 35 ($299.99)
Also check out Maxi Cosi Mico Max ($249.99)
Luxury high-end
5. Stokke PIPPA by Nuna ($349.99)
6. Maxi Cosi Rachel Zoe Mico Max 30 special edition ($399.99)
7. Cybex Anton Q ($299.99- $379.99)
Final words about choosing a carseat that is right for you and your baby
Nowadays most carseats are excellent and it's hard to go wrong as long as you purchase one of the above brands which have over 85% approval rating. This means your choice should come down to style, fabric, color, functionality, weight, and size/needs of your car.
What do you think about my tips and recommendations? Which carseat have you used? What did you like or not like about it? Any other brands you'd like to recommend?
Thank you for reading and please pin the photo below if you enjoyed this post. Every pin supports this blog and allows other parents to find this post.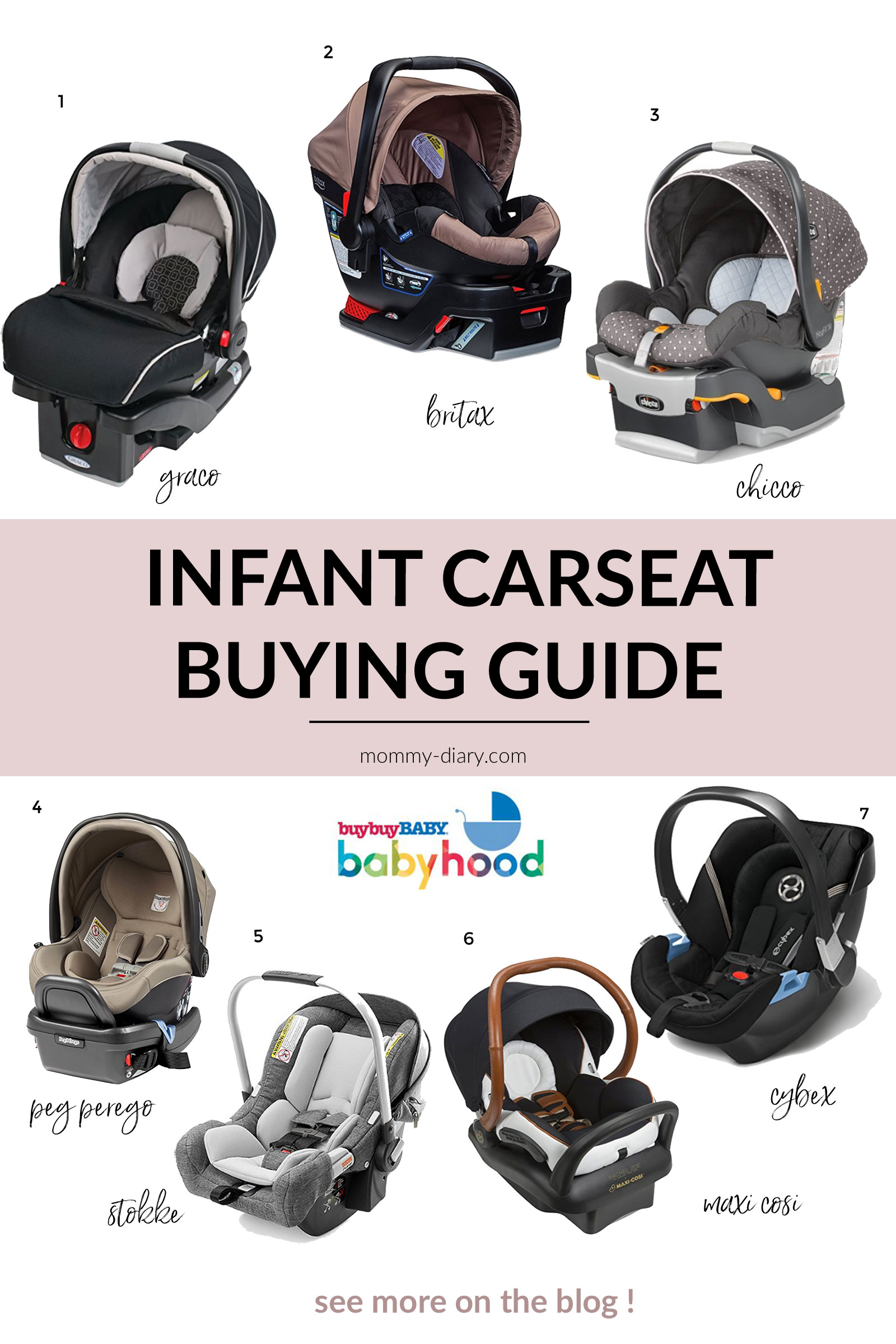 I'm part of buybuy BABY's network and was compensated for this post. However all photos, reviews and opinions are my own and I never share brands and products that I do not believe in.