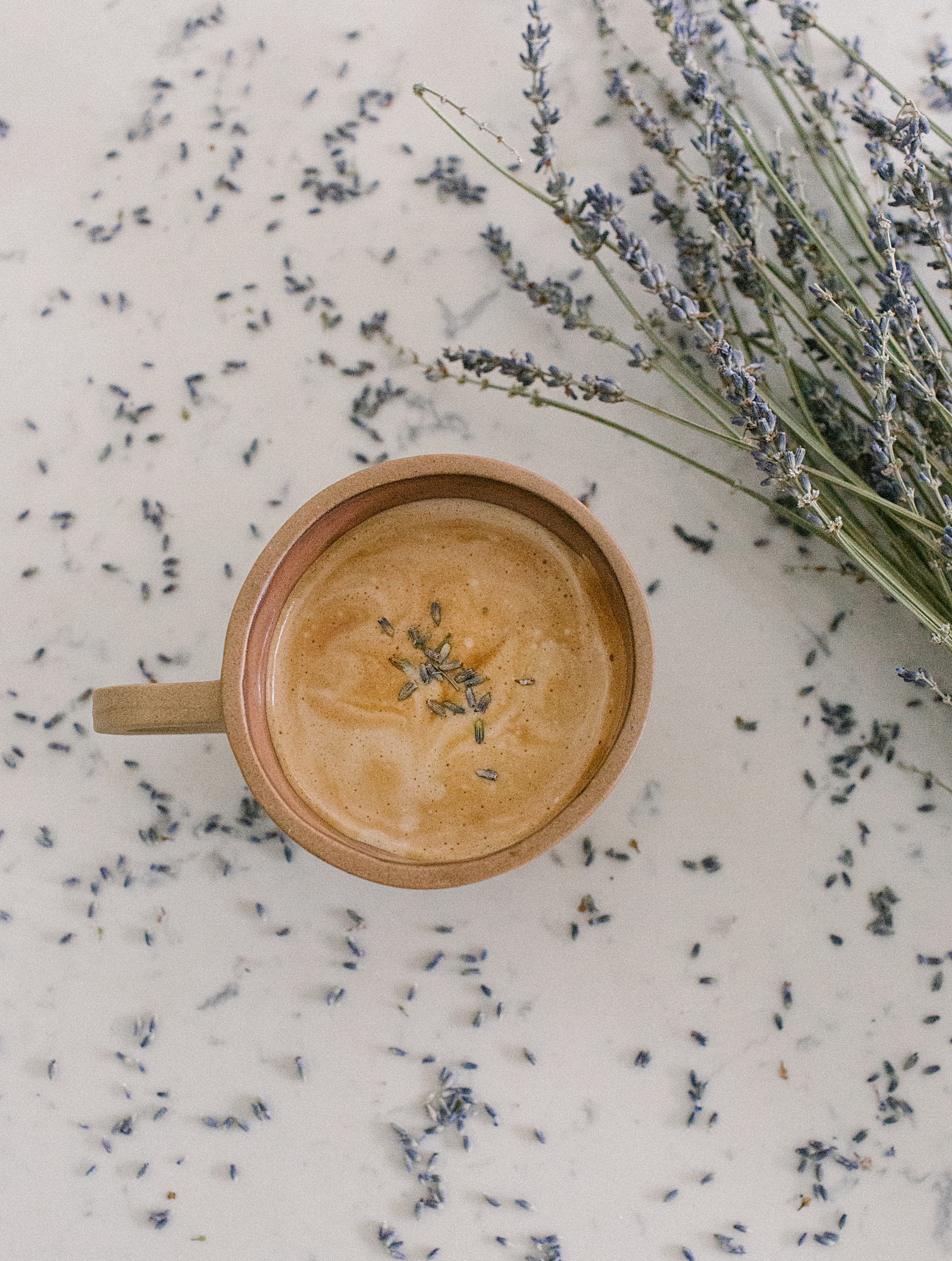 A latte is a part of my daily morning ritual. It's one of the first things I do once I open my eyes. My day truly hasn't started until my first cup of latte. Who's with me?
Today I'm sharing my favorite at home lavender latte recipe. It's easy to make and comparable to the $8-$10 lavender latte's you'll find at coffee shops.
Lavender Latte Recipe: How to make lavender latte at home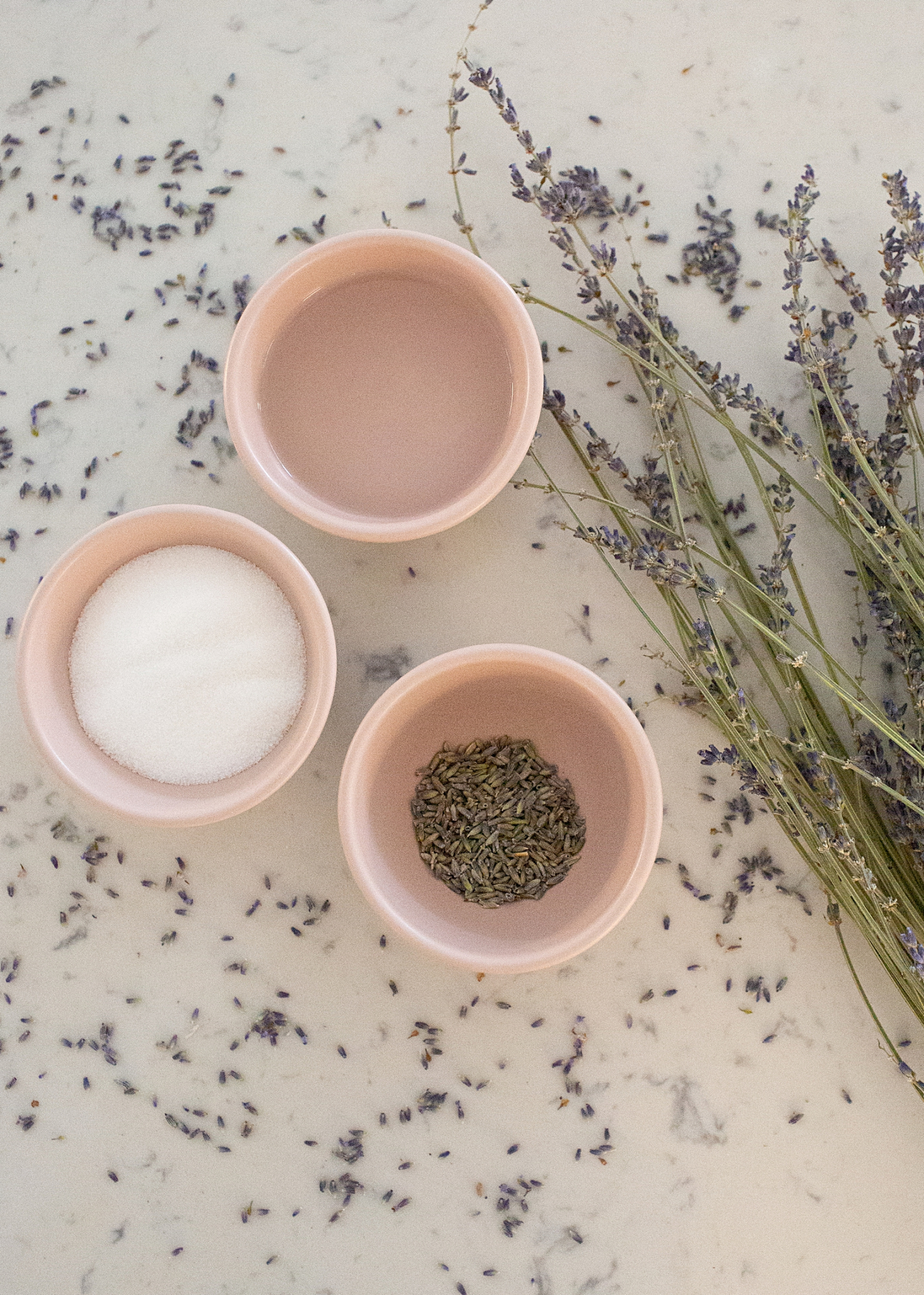 INGREDIENTS: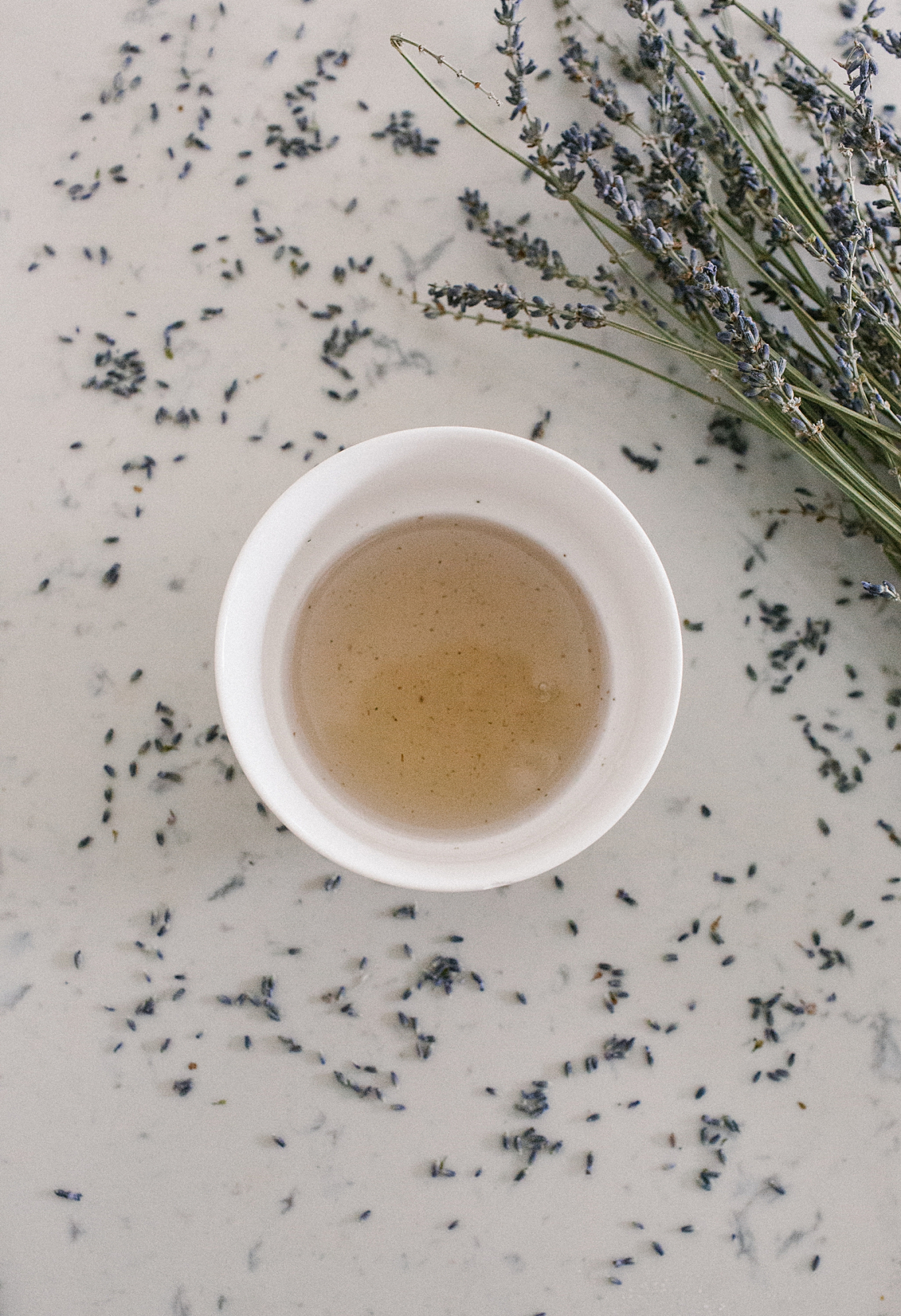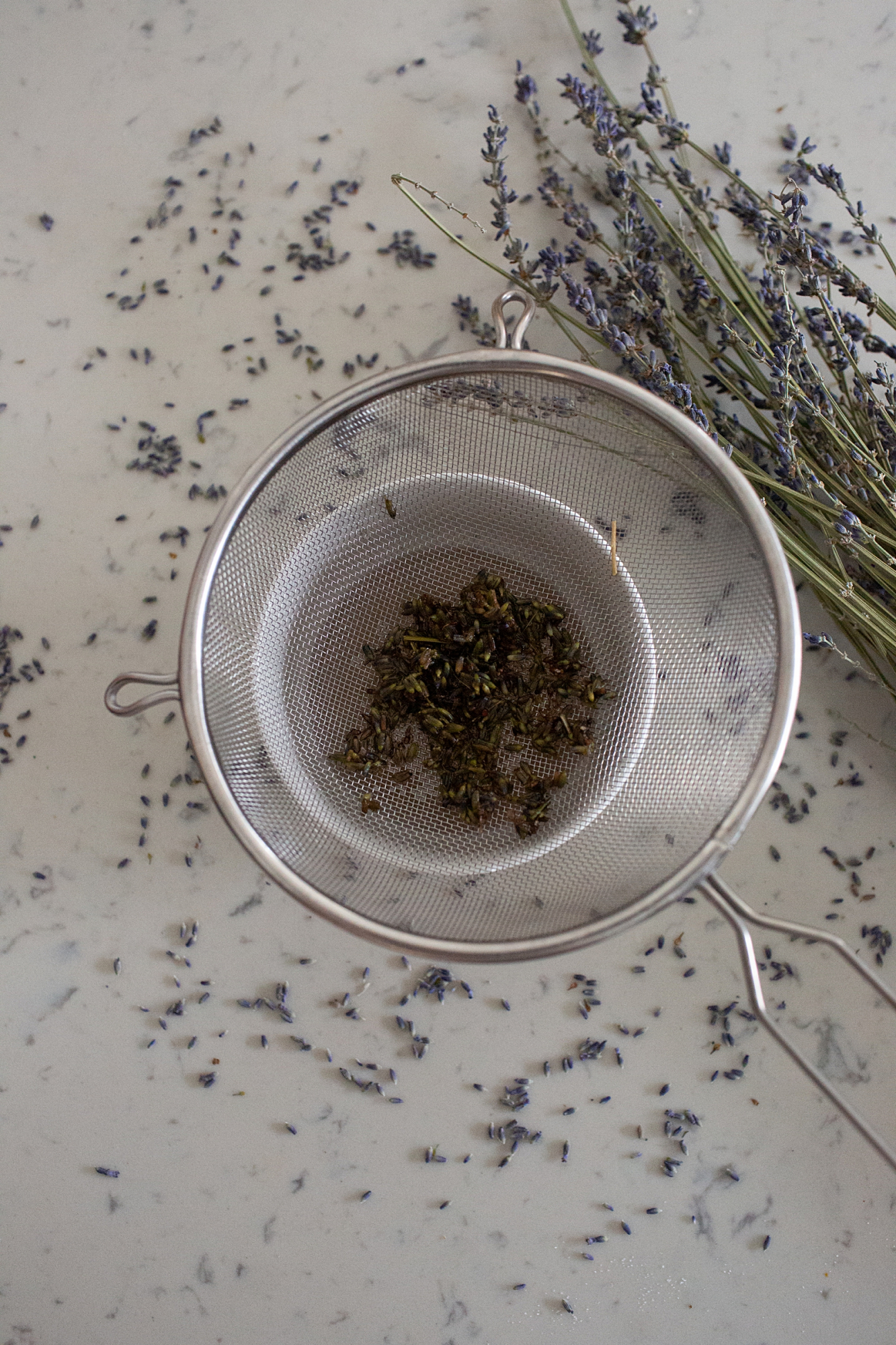 STEPS FOR LAVENDER SIMPLE SYRUP:
Combine lavender buds, sugar and water in a small saucepan

Boil on low and continue stirring until sugar dissolves

Once sugar is dissolved continue stirring the mixture for another 5-10 minutes to allow the lavender to infuse into simple syrup

Take simple syrup off heat and set aside to cool.

Once lavender simple syrup has cooled, strain the syrup to separate the lavender buds from the syrup into your choice of boil or jar

You can keep this in the fridge for up to 1 week!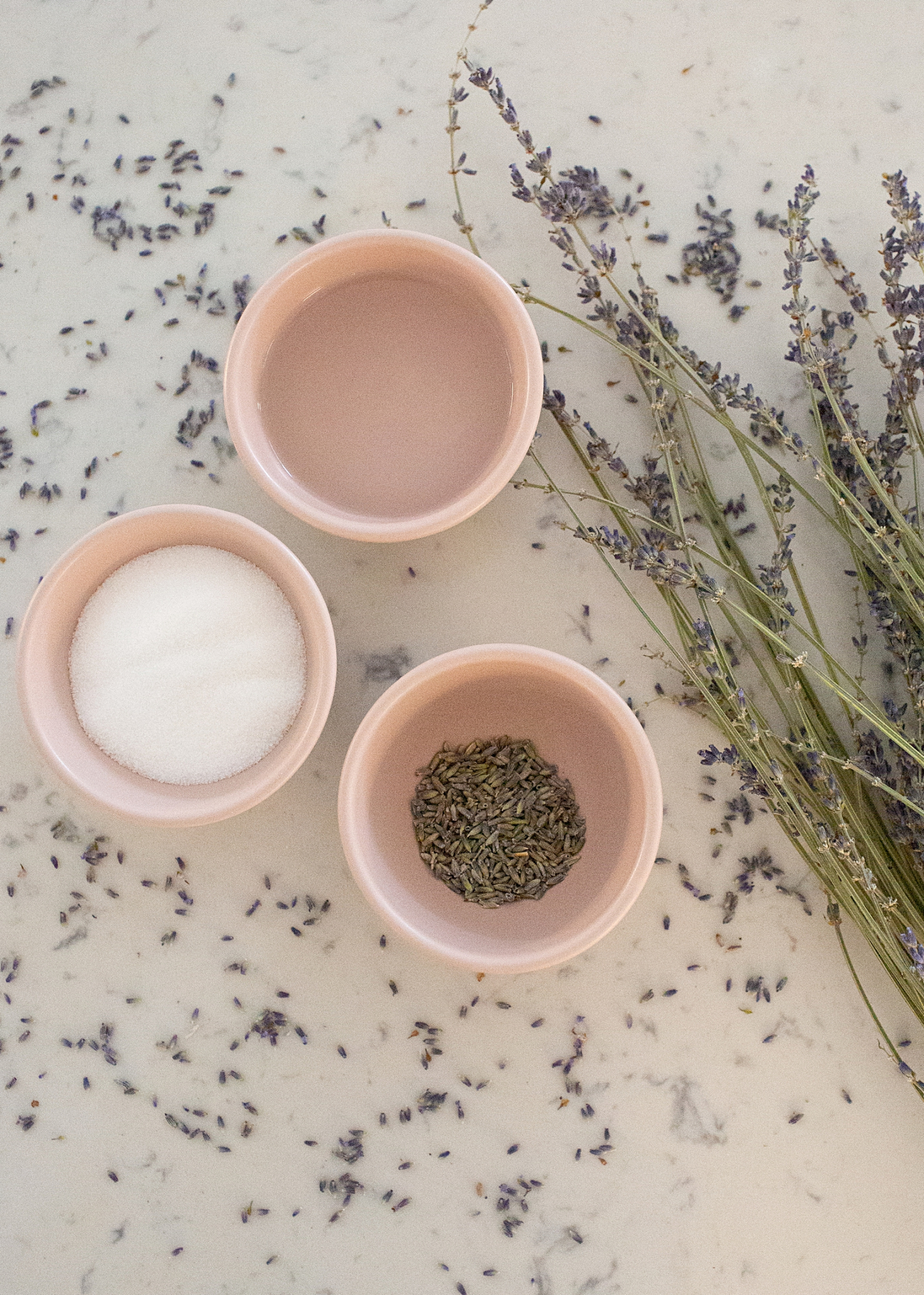 STEPS FOR LAVENDER LATTE:
Prepare your choice of espresso. I have an espresso machine at home that makes double shots of espresso, which is the perfect amount for my morning latte.

Add 1 tbsp of your lavender simple syrup into the espresso and stir. You can add more depending on how sweet you prefer your lattes

Top with steamed/frothed oat milk

Garnish the top with a small sprinkle of your culinary grade dried lavender and enjoy!
I hope that you try out this lavender latte recipe and add it to your morning or afternoon coffee ritual. It's a little different from your typical at home latte, but is so easy to make and really makes you feel spoiled at home. You can also find my mint mojito latte recipe here.