I'm excited to bring you another amazing First Birthday + dohl event details created by talented mom Susan Rhie of sweetandsavorhie.com. Susan is the blessed mama of a daughter named Taylor who shares her motherhood stories and inspirations on her blog. I love following her journey of motherhood, especially her healthy Korean recipes and toddler food ideas. She creates the most amazing dishes while carrying her daughter in a baby carrier and coming across her smile on her blog and Instagram brightens my day.
And did I mention Taylor is the most adorable little girl ever with beautiful brown eyes? I've never seen a baby who drinks celery juice as well as her. Go give her a follow and watch her videos on her Instagram!
Taylor's Romantic Tuscan x Modern Korean First Birthday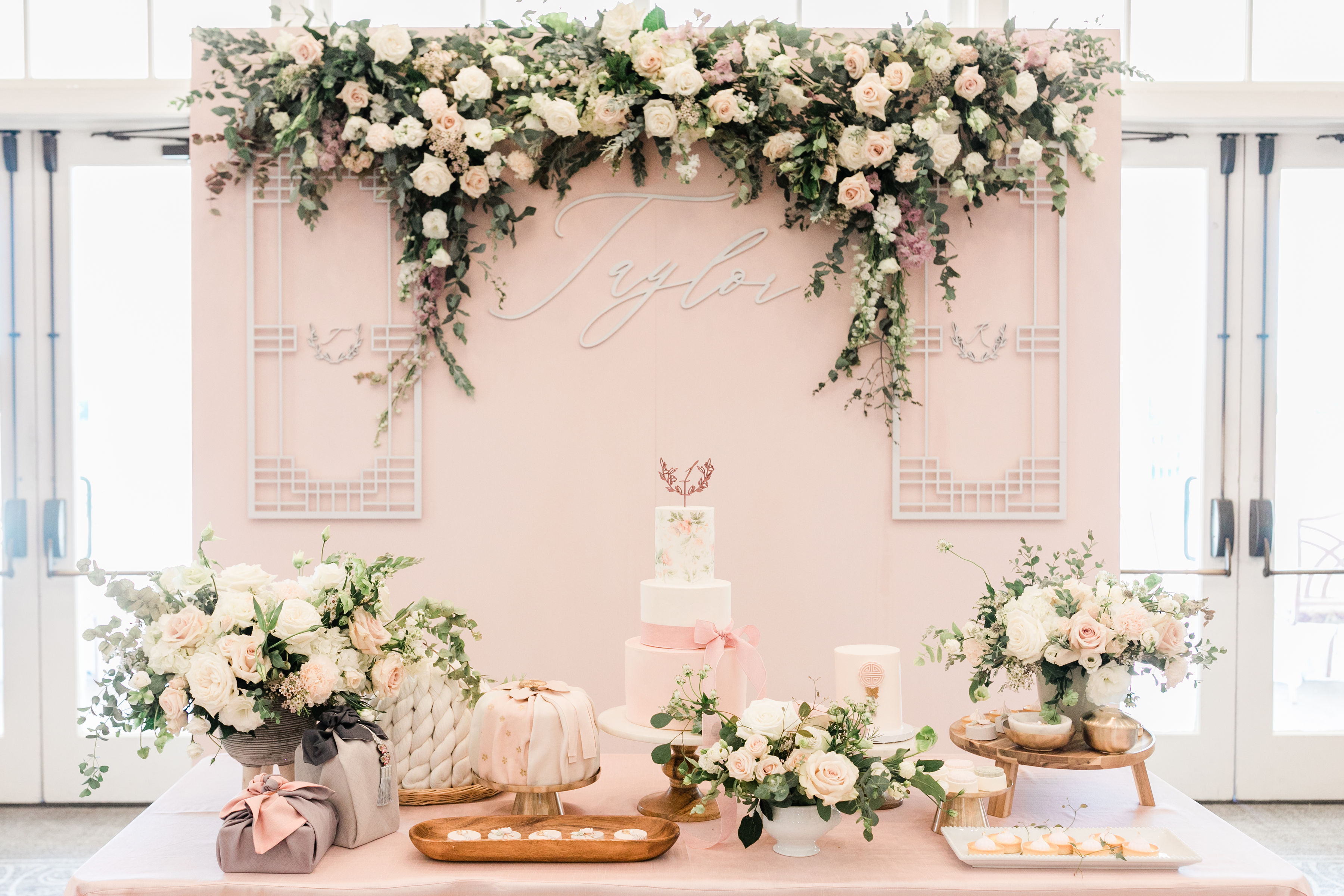 Today I'm so excited to bring you Taylor's Romantic Tuscan x Modern Korean birthday which took place at Los Coyotes Country Club.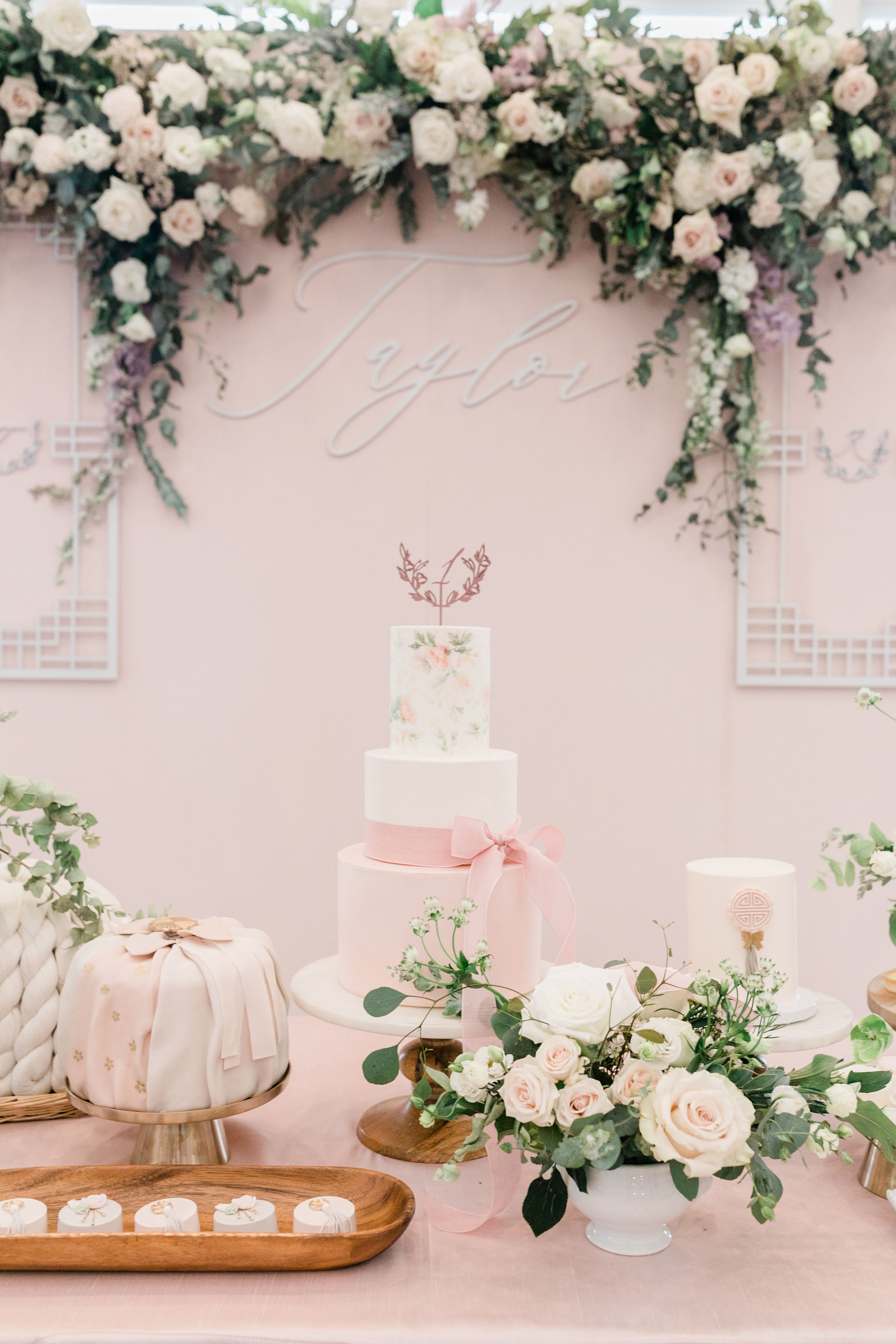 What is the meaning of a Korean First Birthday (dol or dohl)?
Korean first birthdays (also known as dohl or dol) are a huge family event similar to Sweet Sixteen or Quinceañera. In the old days many babies didn't survive past their first birthday due to poor health, disease and lack of resources. Therefore, this is a way modern-day Koreans celebrate a baby's most important milestone by presenting their one-year-old to their beloved family and friends in a meaningful and celebratory gathering.
Susan says she wanted a modern traditional dohl with a unique twist- "Romantic Tuscan meets Hanok (traditional Korean building) cafe feel." Alongside her event planner Davina Kim, she brought her vision to life with beautiful garden blooms, soft blush + peach color scheme with hint of gray and gold details.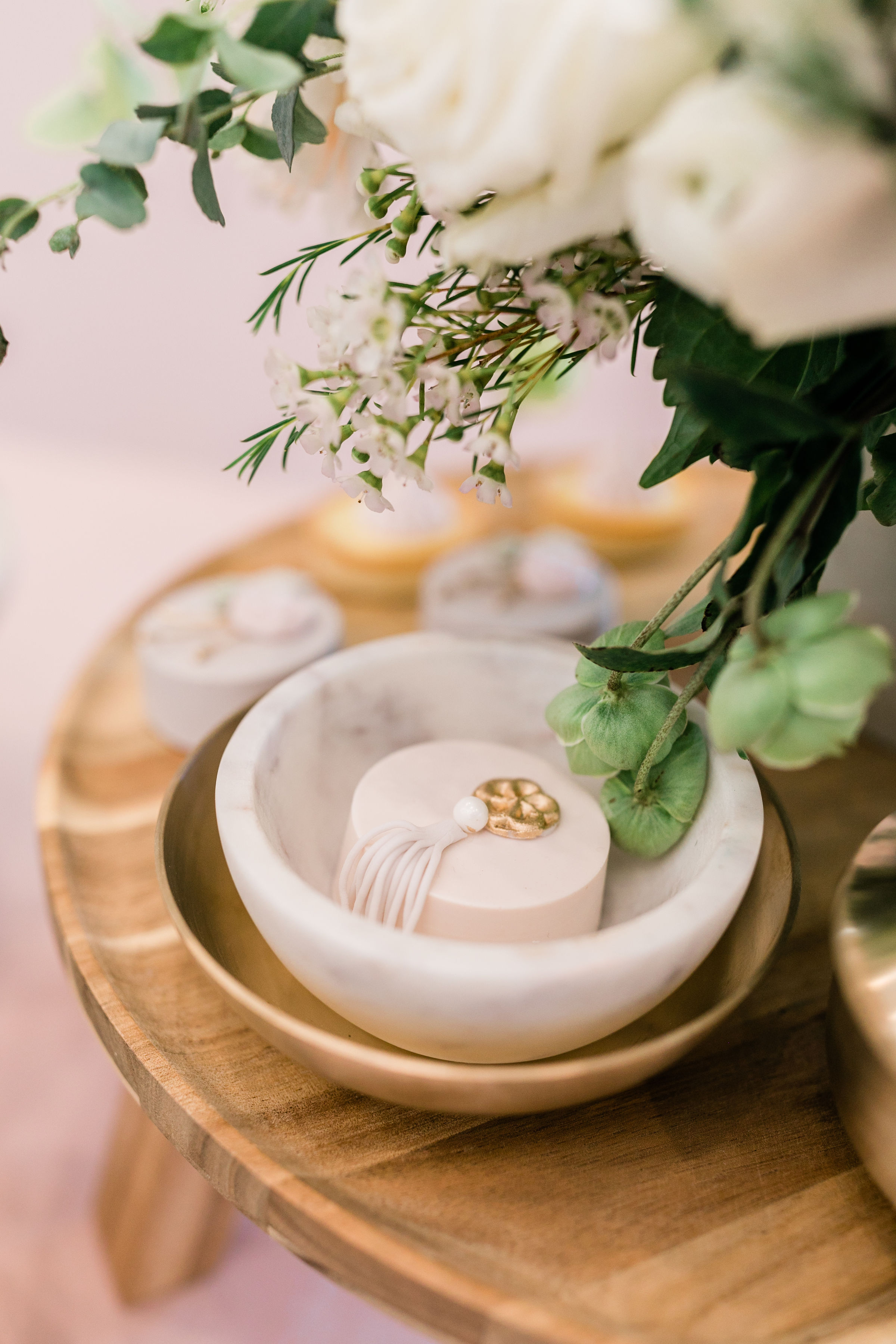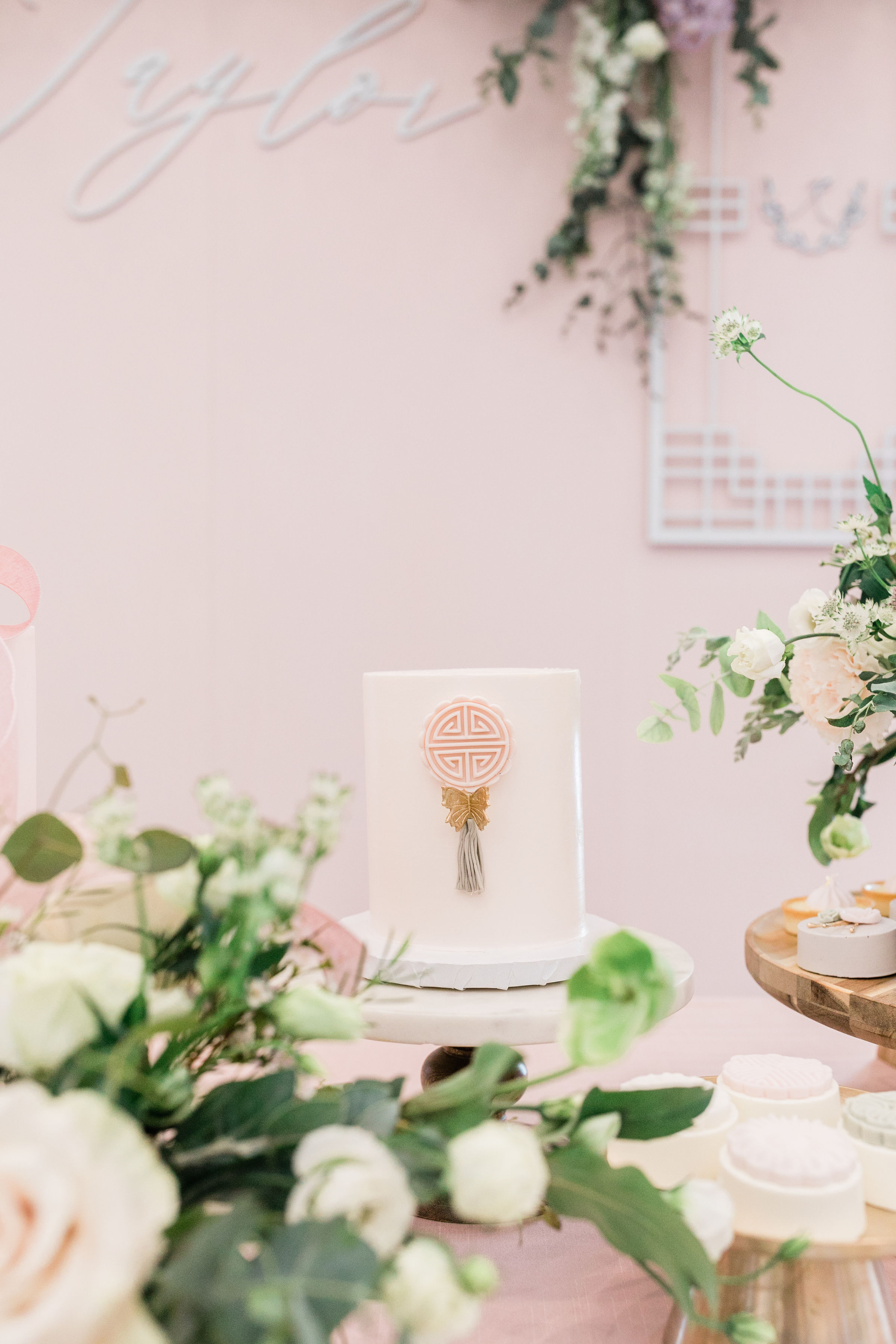 Doljabi
Doljabi is the highlight of any Korean first birthday. During this activity, various items are laid out in front of the baby to choose from. Guests are encouraged to guess what they believe the birthday child will choose for a chance to win a prize from the family. Each item symbolizes a career field and party guests surround with cameras in hand while the baby is encouraged to choose an item that foretells their future career!
This game is for fun and laughs of course, but many times it does come true. I chose a book and a pencil and I ended up becoming a writing teacher, book worm and now a blogger! 😉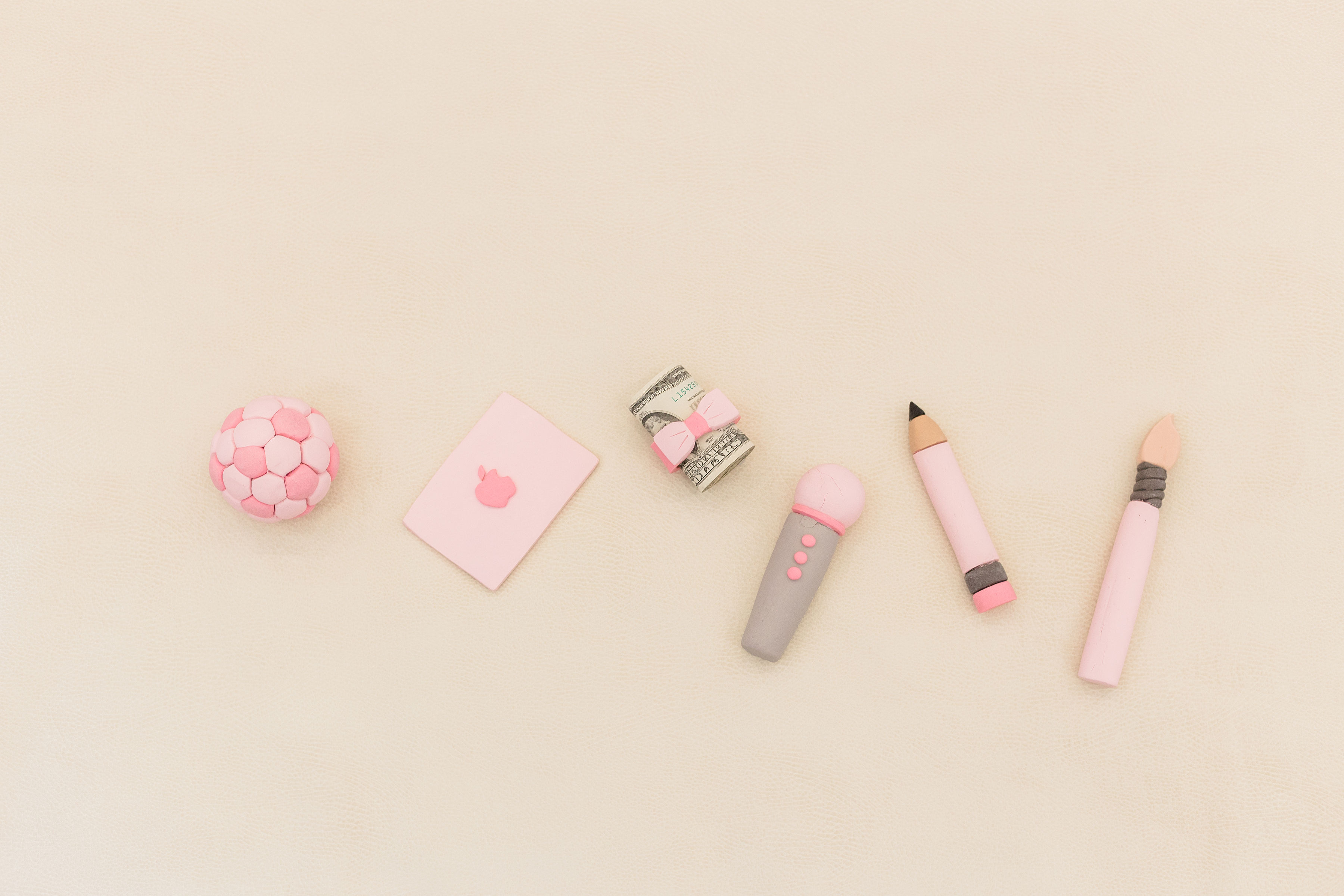 For Taylor's birthday, mom chose the following items
Ball= Athlete
Macbook= Tech Geek
Money= Entrepreneur  
Microphone= Entertainer  
Pencil= Scholar
Paintbrush= Artist
Mom actually made each doljabi item with polymer clay. Aren't they so cute?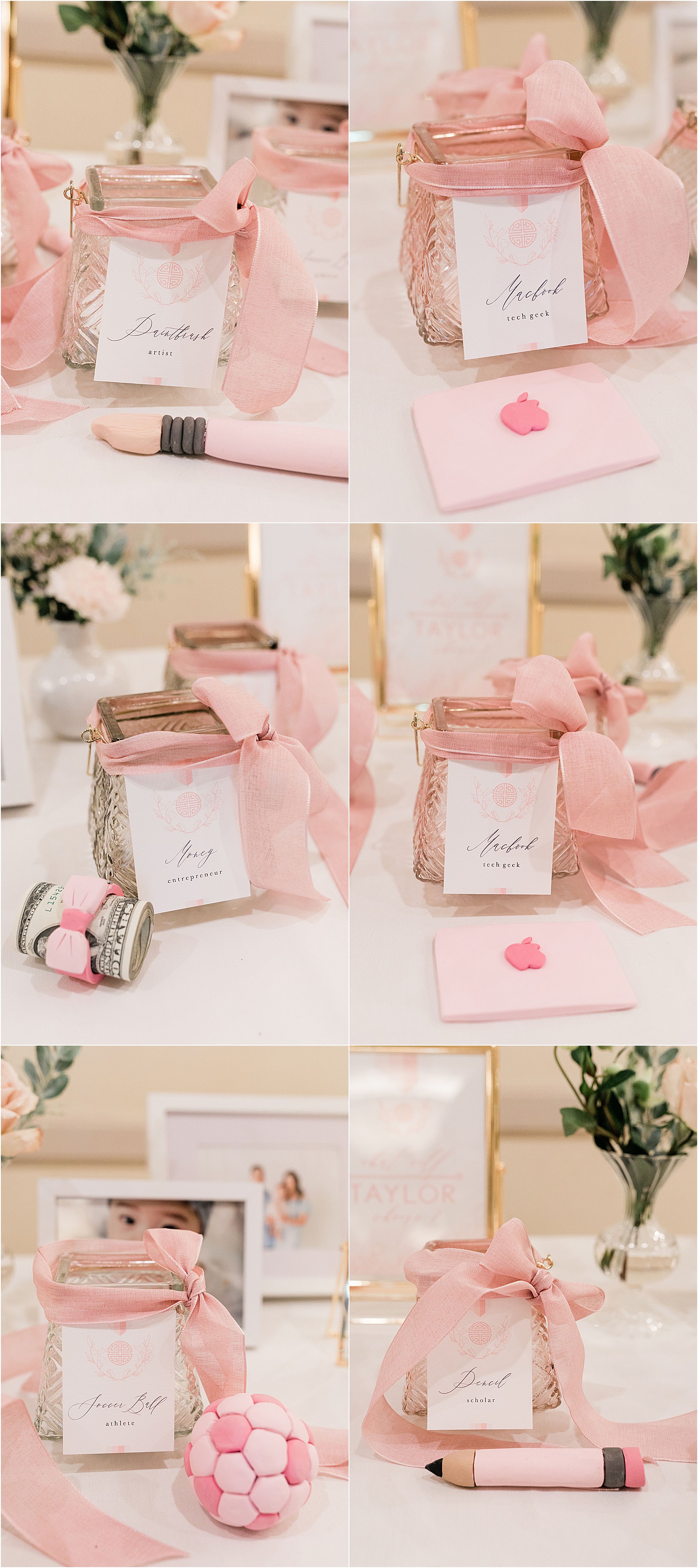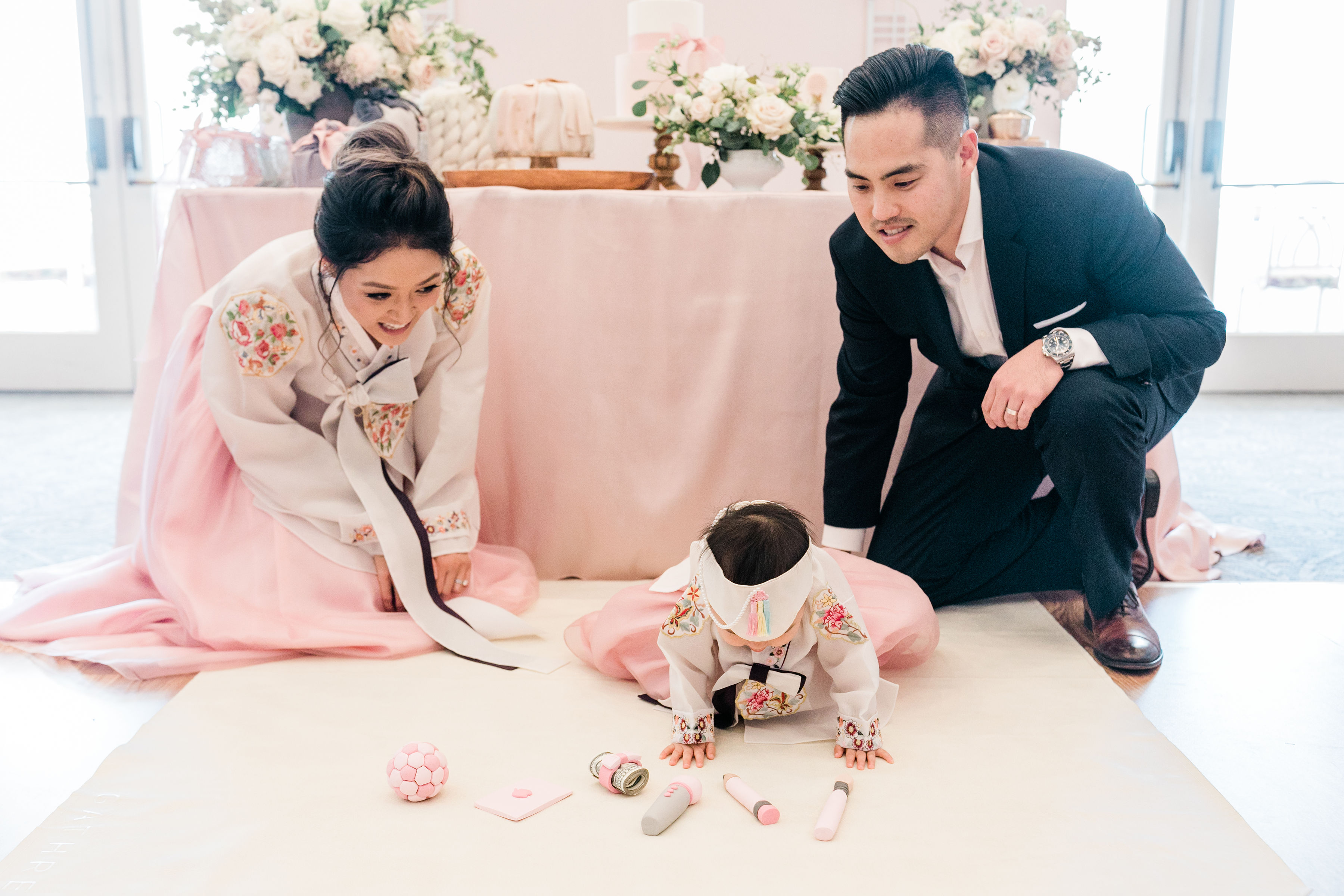 Smash cake
Read: How To Do A Smash Cake Photoshoot At Home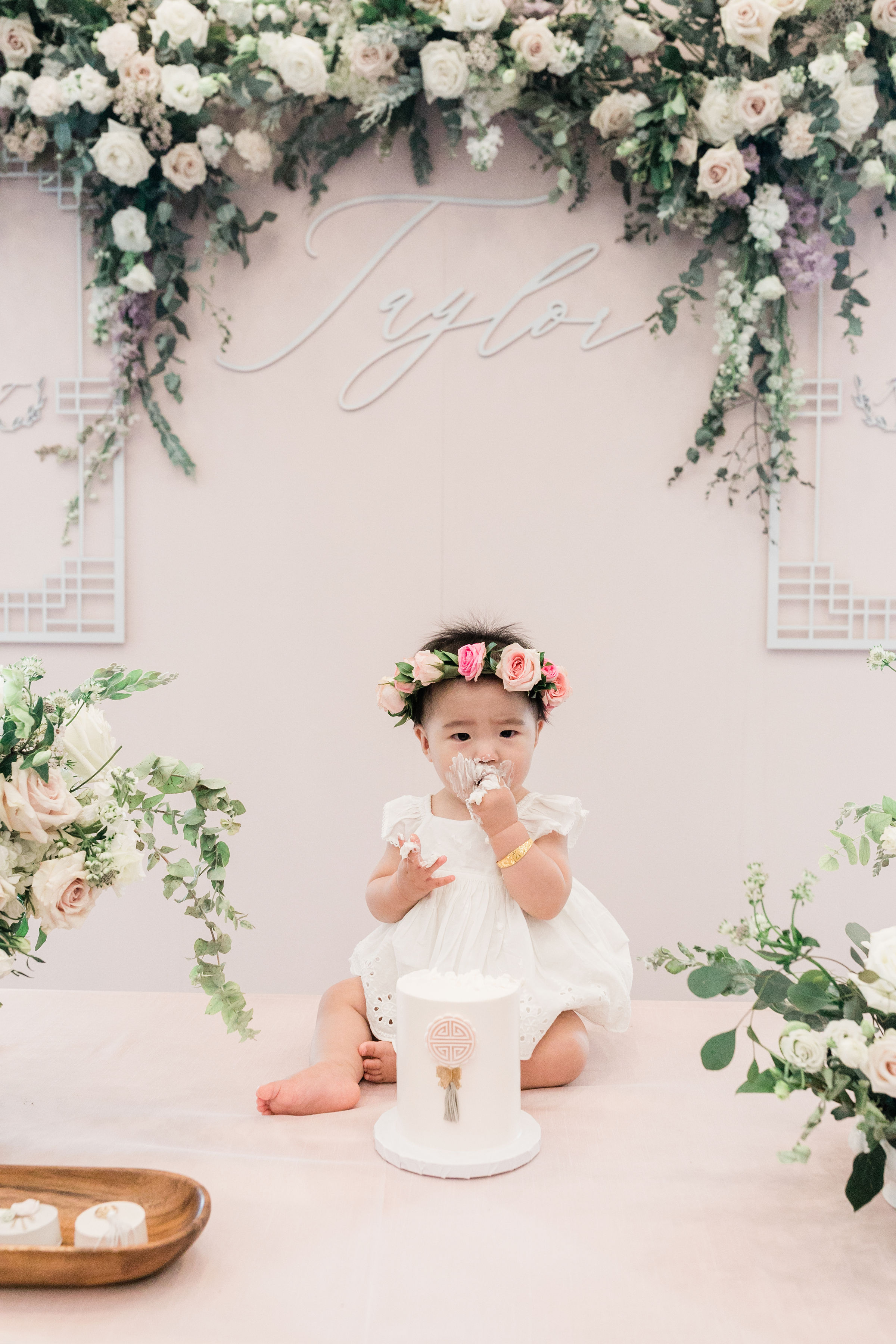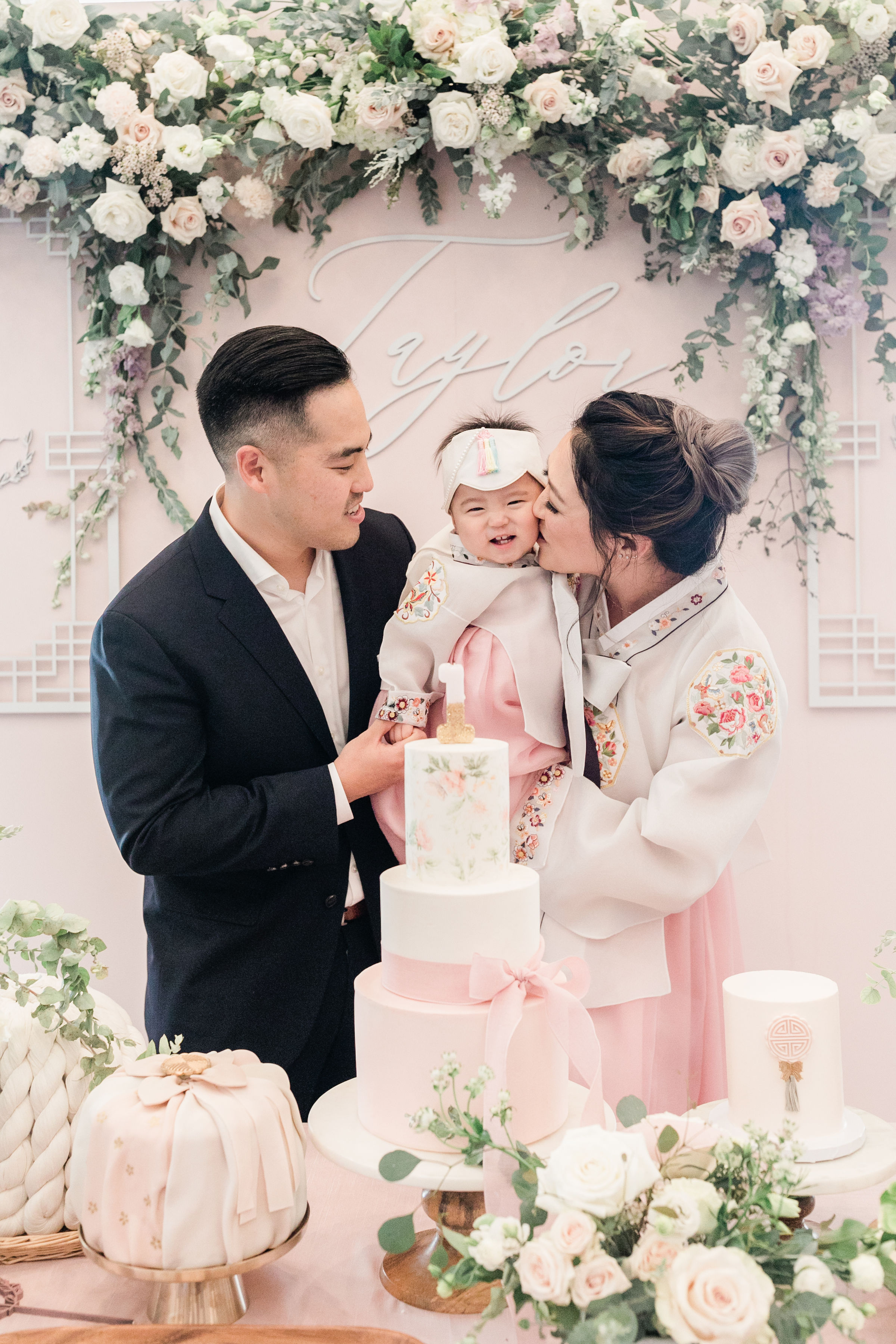 There's something so special and heartwarming about Korean first birthdays that I love sharing dol inspirations on my blog. You can find more party planning inspirations by clicking here.
Thank you Susan for sharing Taylor's birthday with Mommy Diary readers and inspiring us with your creativity! Wishing Taylor a blessed year and beyond!
Vendor credit 
Venue: Los Coyotes Country Club