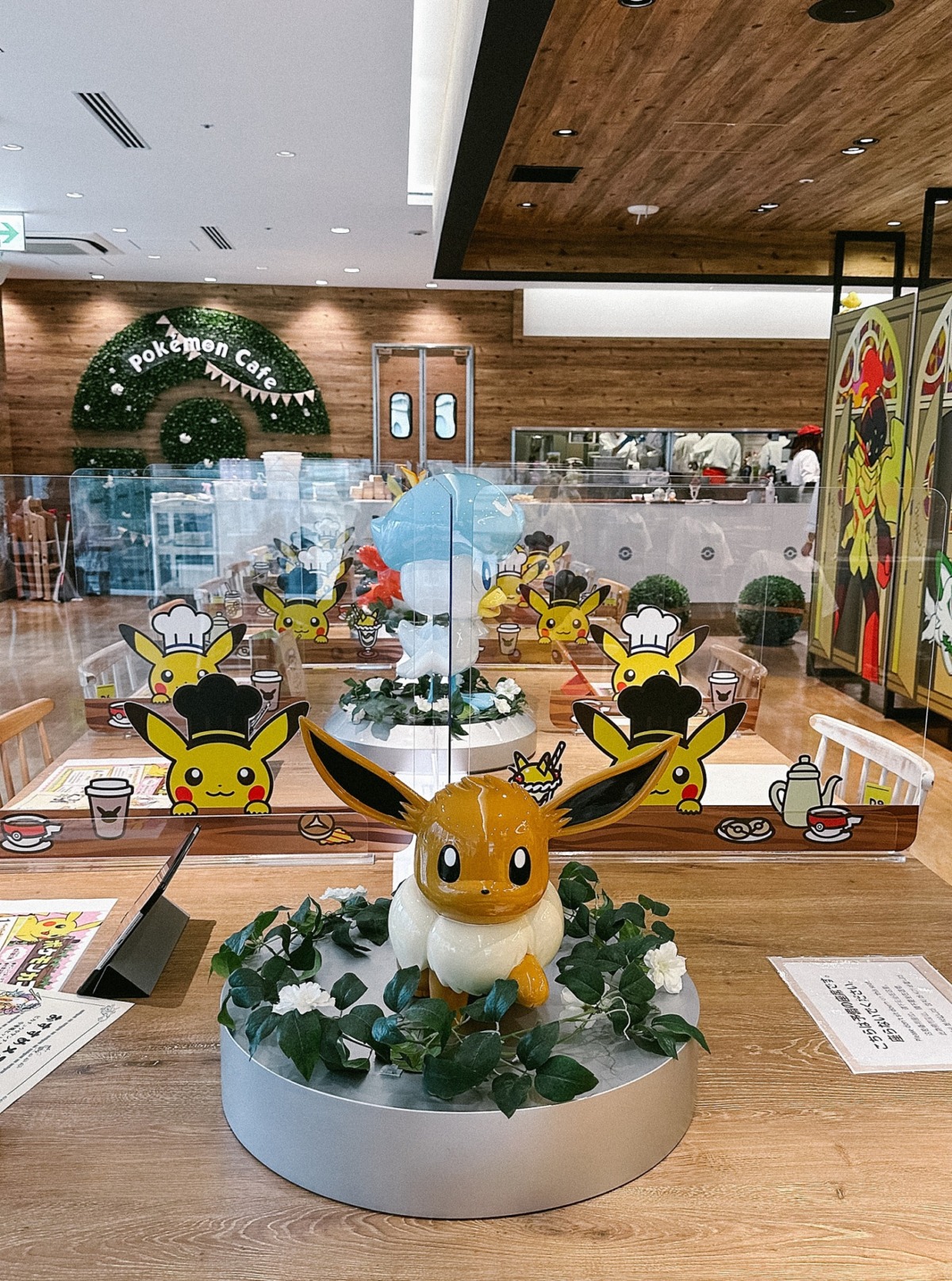 My son is a huge Pokémon fan and going to Pokémon cafe was on my bucket list. Seeing his eyes light up was the best part of this unique character dining experience. In this blog post, I'll share all the tips and tricks to ensure you enjoy your next visit at Pokémon cafe in Tokyo.
1. Unique Location and Ambiance
Pokémon Café Tokyo is conveniently located in the bustling heart of the city, making it easily accessible for tourists and locals alike. Situated near the Tokyo Metro Ginza and Nihombashi stations, its central location adds to the overall convenience and charm of the café.
The café's décor is a paradise for Pokémon fans, as it is meticulously designed with a range of colorful and intricate Pokémon-themed elements that transport visitors into the magical world of Pokémon.
From Pikachu-patterned chairs to charming wall murals featuring beloved Pokémon, the ambiance is designed to evoke a sense of nostalgia and excitement.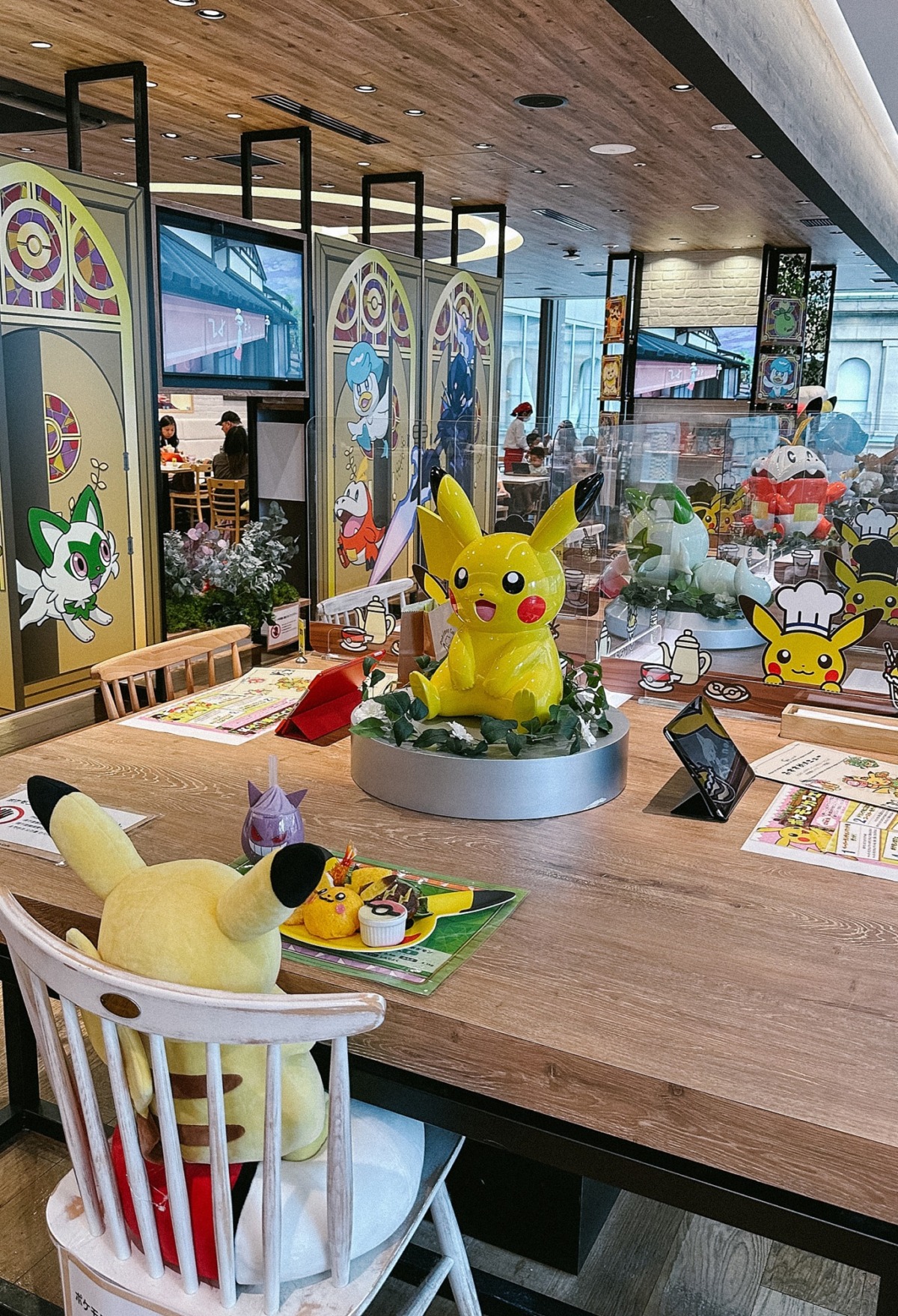 2. Captivating Pokémon Menu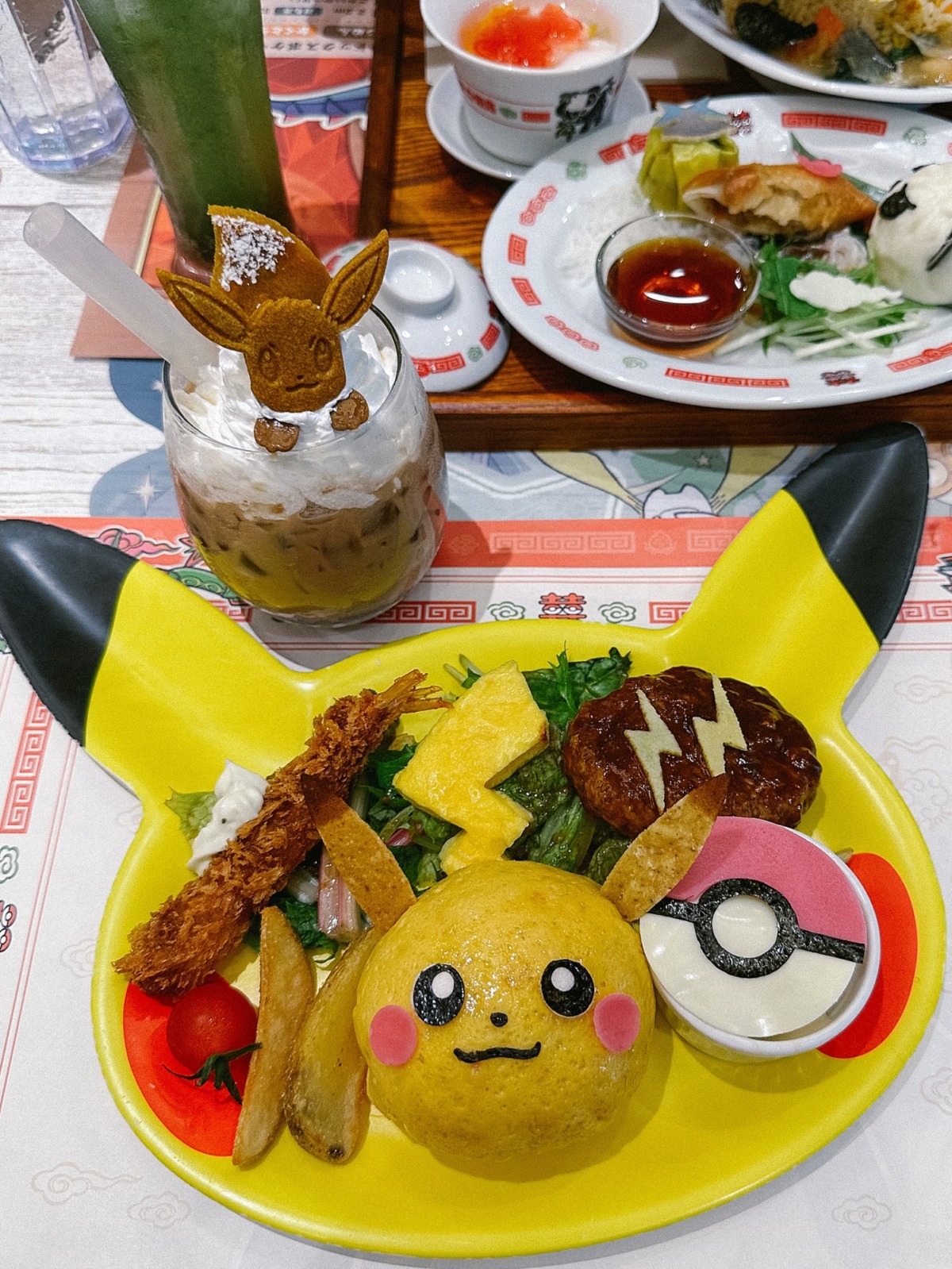 What truly sets Pokémon Café Tokyo apart is its enchanting menu inspired by these beloved creatures. The menu offers a range of creatively designed dishes that reflect the Pokémon universe. Whether you're indulging in a Pikachu curry, sipping on a Jigglypuff fruit punch, or delighting in a dessert adorned with Eevee's sweet face, each dish is a piece of art that's bound to leave a smile on your face.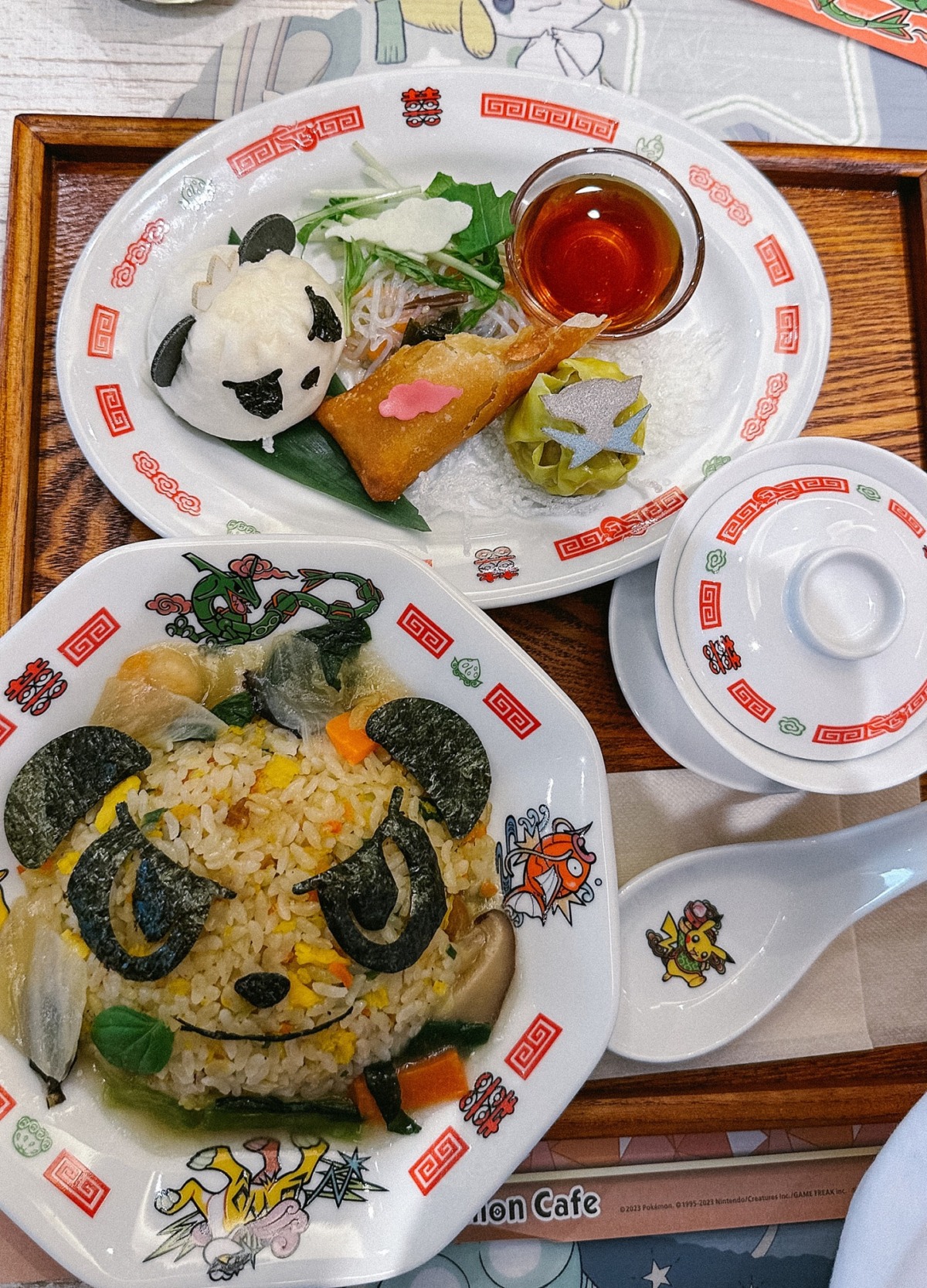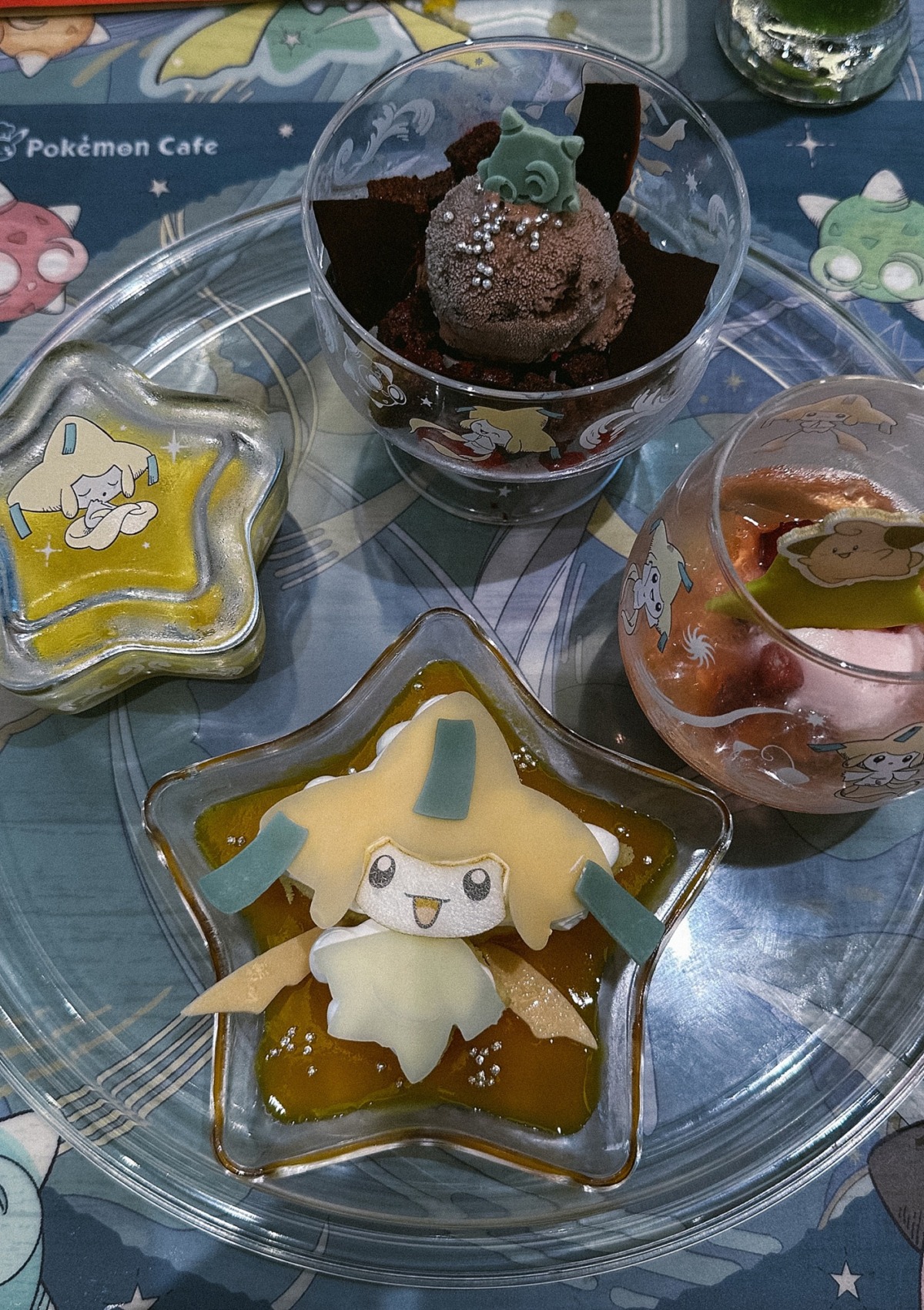 While the prices might be a bit higher compared to regular eateries, the experience of feasting on Pokémon-themed delicacies justifies the cost.
3. Engaging Pokémon-Themed Seating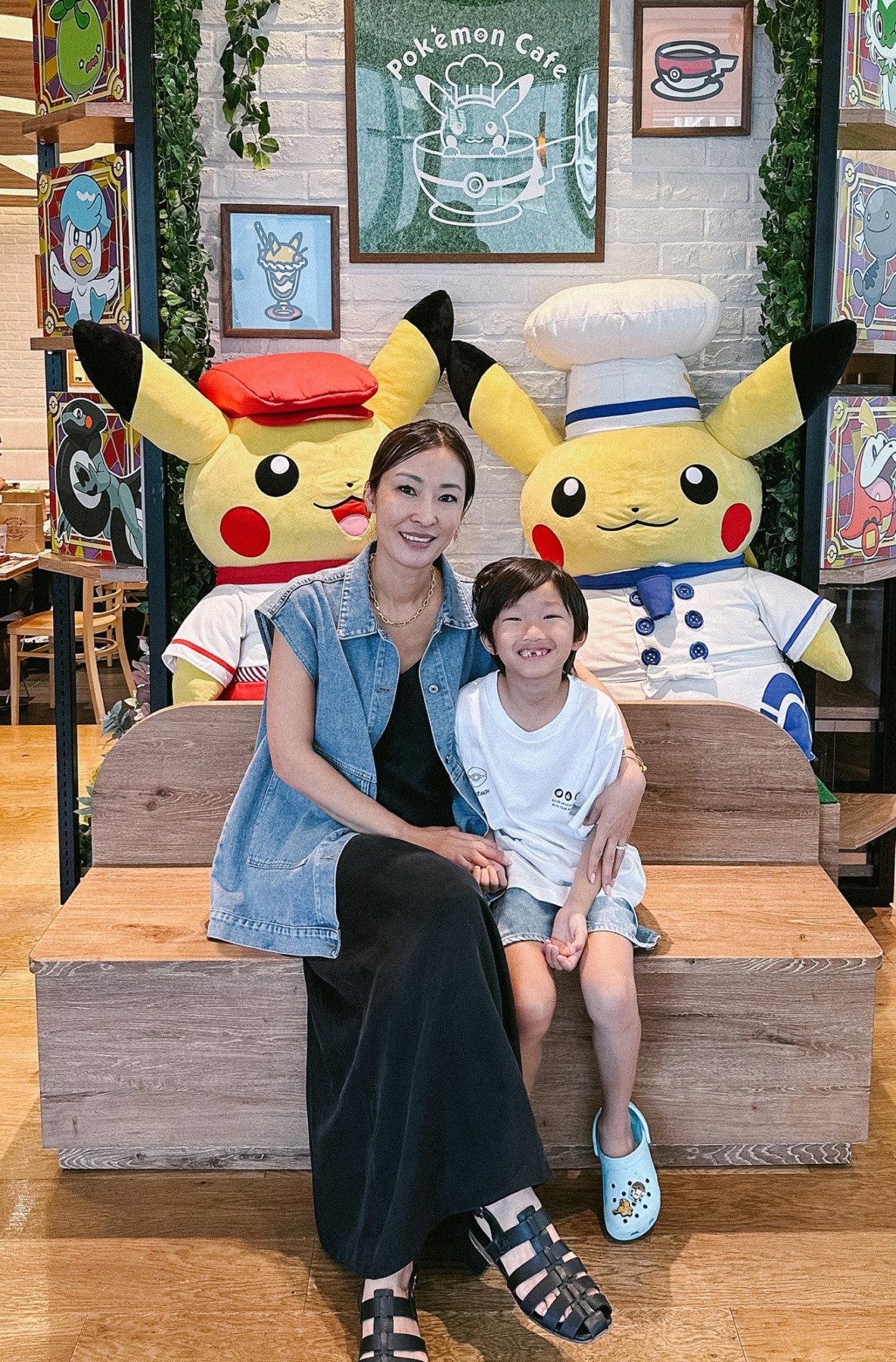 The café's seating is thoughtfully designed to resemble a Pokémon Center, creating a cozy and immersive atmosphere. The seating area is adorned with plush Pokémon toys, which adds a whimsical touch to your dining experience.
It's fascinating to see how the café combines functionality with creativity to ensure that every aspect of your visit is memorable. The comfortable seating arrangement also allows for an enjoyable and relaxed meal, which is a rarity in some themed cafés.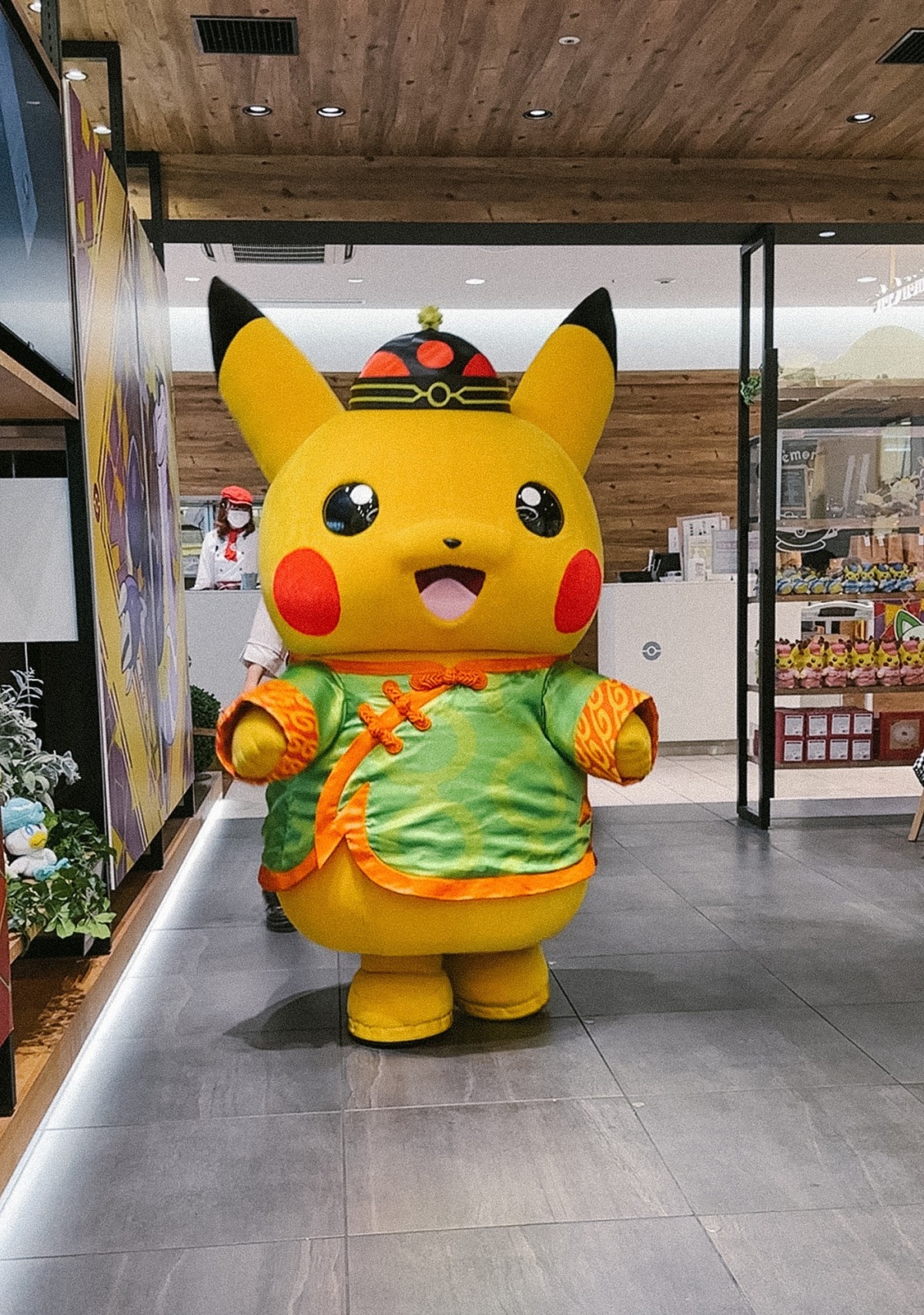 4. Booking Your Pokémon Café Experience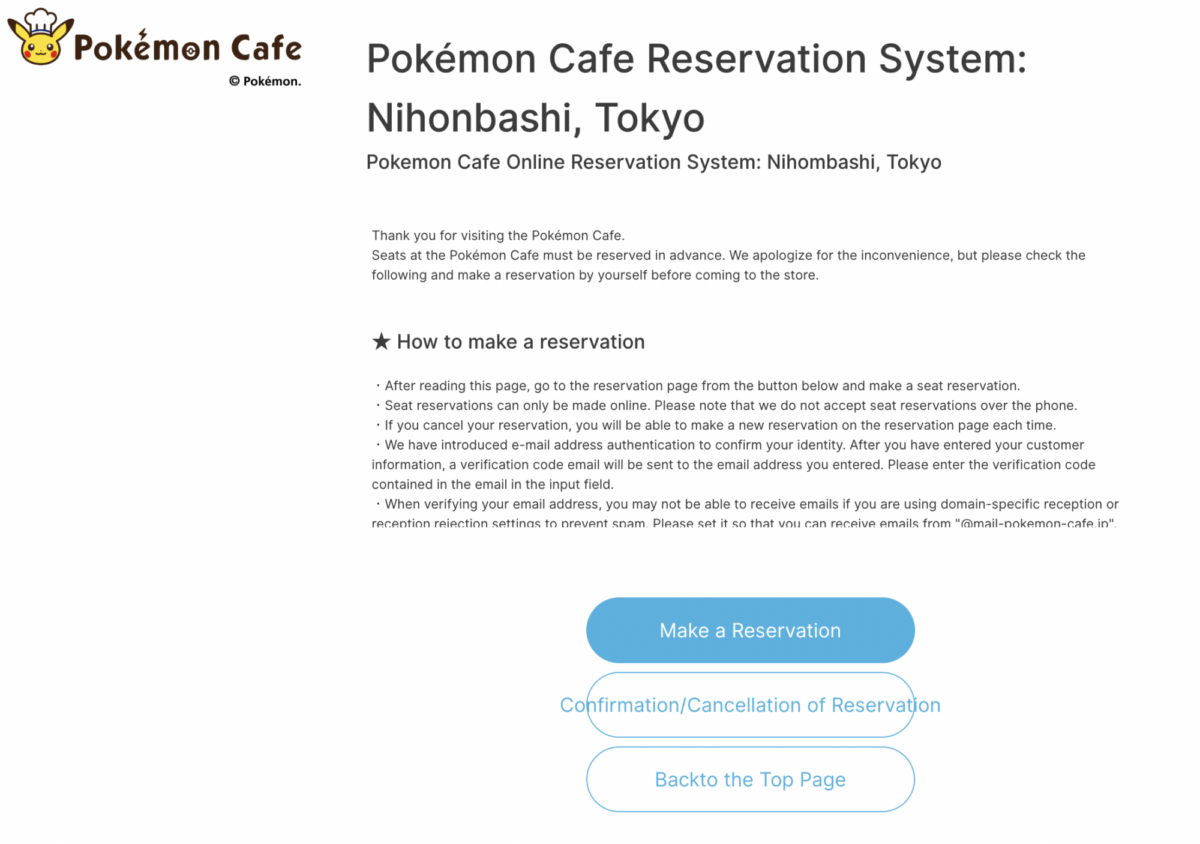 Step 1: Plan Ahead
Booking a table at Pokémon Café Tokyo requires some advance planning. Reservations can be made online , but due to its immense popularity, it's recommended to secure your spot well in advance.
Reservation opens 31 days prior at 6:00 pm Tokyo time which is 2:00 am PST>
Step 2: Online Reservations
To reserve your spot online, visit the official Pokémon Café Tokyo website. Select your preferred date and time for the reservation. It's important to note that reservations often open a month in advance, so keep an eye out for the opening dates.
Step 3: Provide Your Details
During the online booking process, you'll be required to enter your details, including the number of people in your party, your contact information, and any special requests you might have.
PRO TIP: Try booking for a smaller party to ensure your success in getting the table. I couldn't find one for 6 people, but was able to find one for 2.
Step 4: Confirmation and Arrival
After completing the reservation process, you'll receive a confirmation email. On the day of your reservation, arrive at the café a little before your scheduled time to ensure a smooth check-in process.
SAME DAY RESERVATION: If you're lucky, you might be able to secure a spot same day if there are last minute cancellations. Pokemon Center opens at 10 am and you can expect a line by the building. If you want same day reservations, I suggest getting there early.
Pokémon Café Tokyo Location
You'll find Pokémon Café Tokyo nestled near the Yaesu North Exit of JR Tokyo Station. Its proximity to the Pokémon Center Tokyo DX makes it a perfect stop before or after your visit to the center.
I recommend shopping at Pokémon Center before or after your cafe experience.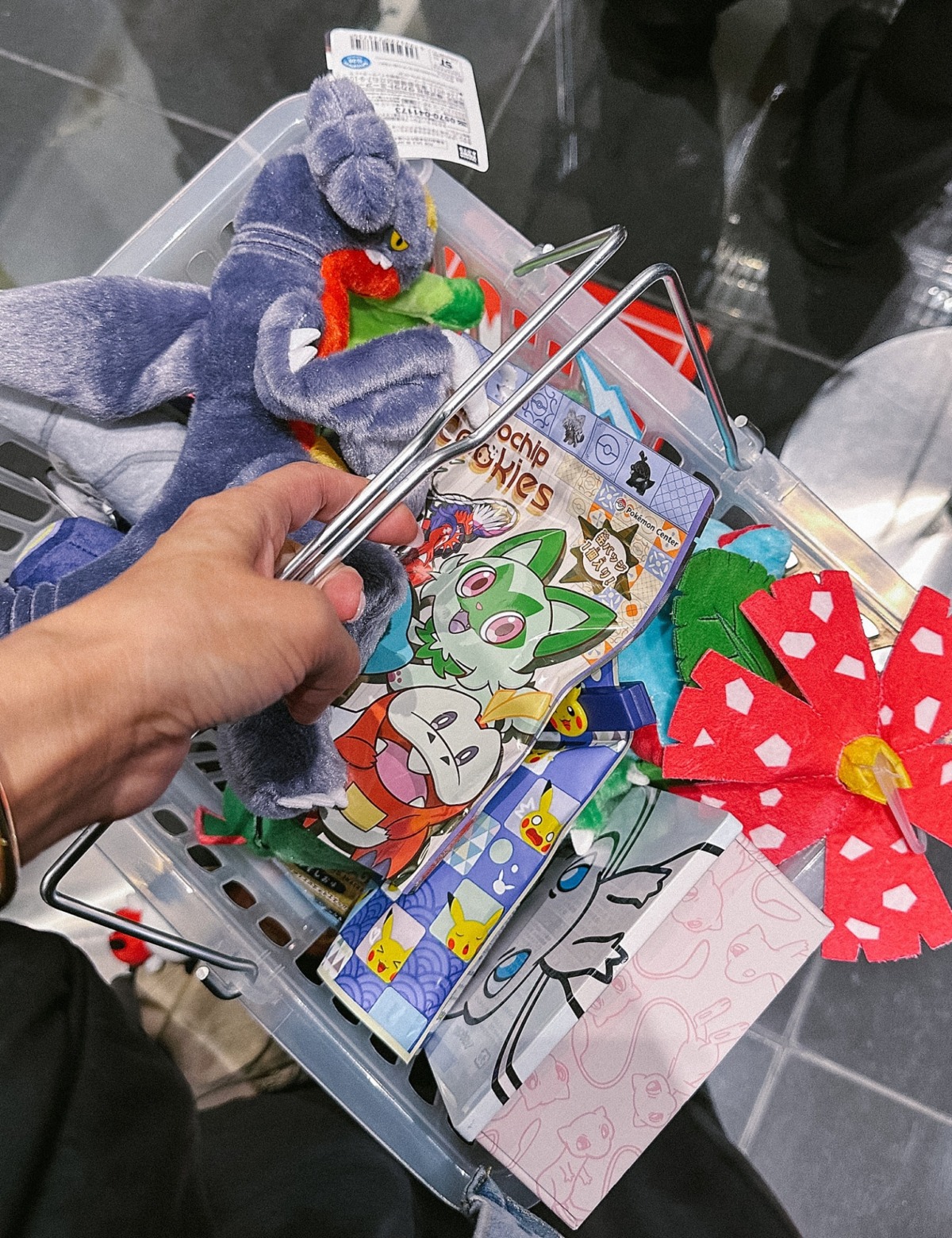 For easy navigation, you can use the following address on Google Maps: Pokémon Café Tokyo Google Maps Link.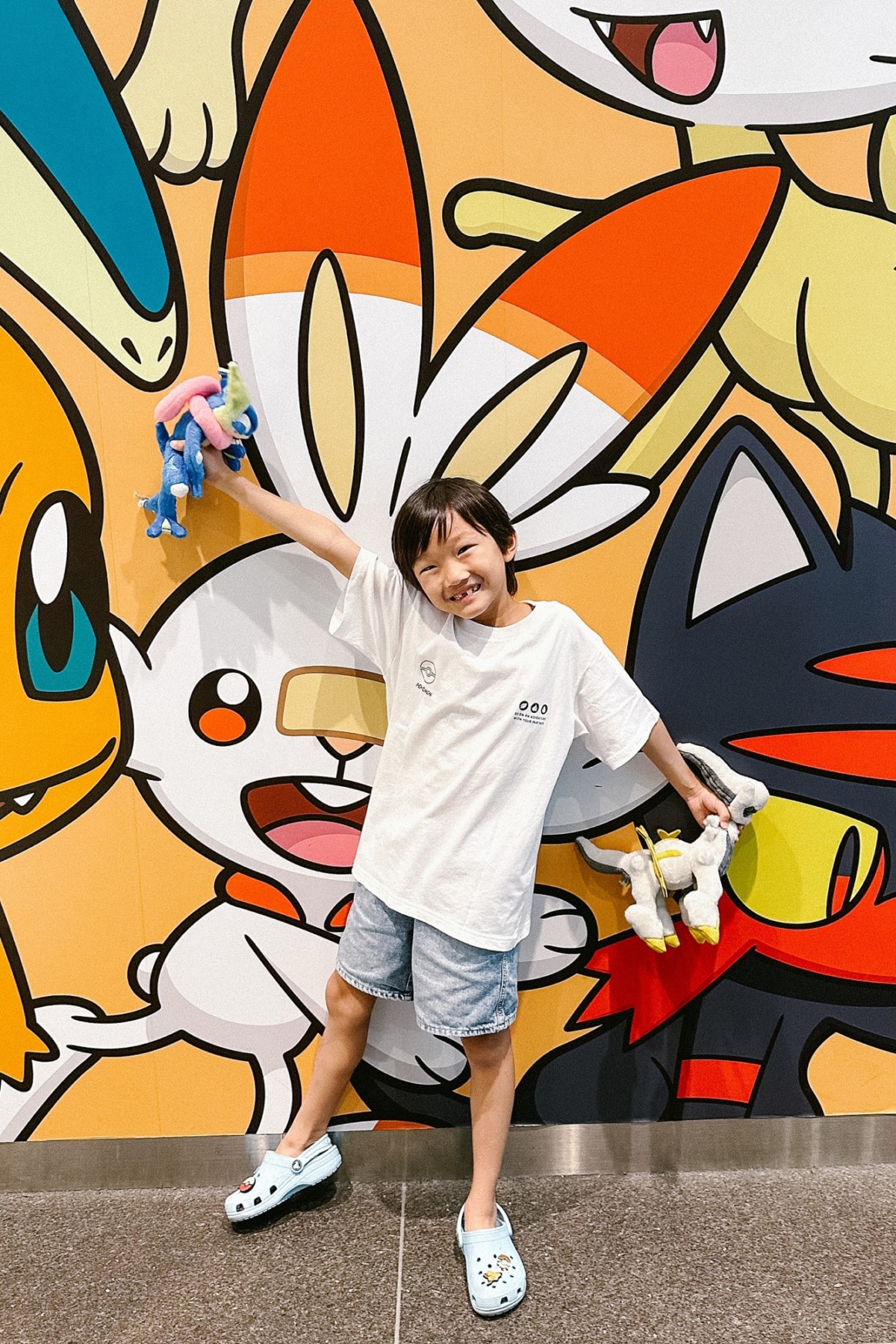 In conclusion, Pokémon Café Tokyo offers an immersive experience that combines the joy of Pokémon fandom with delectable cuisine. Its strategic location, enchanting ambiance, captivating menu, and engaging seating make it an absolute delight for both locals and tourists.
While booking might require some advance planning, the enchantment you'll experience at the café is well worth the effort. So, if you're looking to add a touch of Pokémon magic to your Tokyo journey, make sure to reserve your spot and prepare for a memorable adventure at Pokémon Café Tokyo!