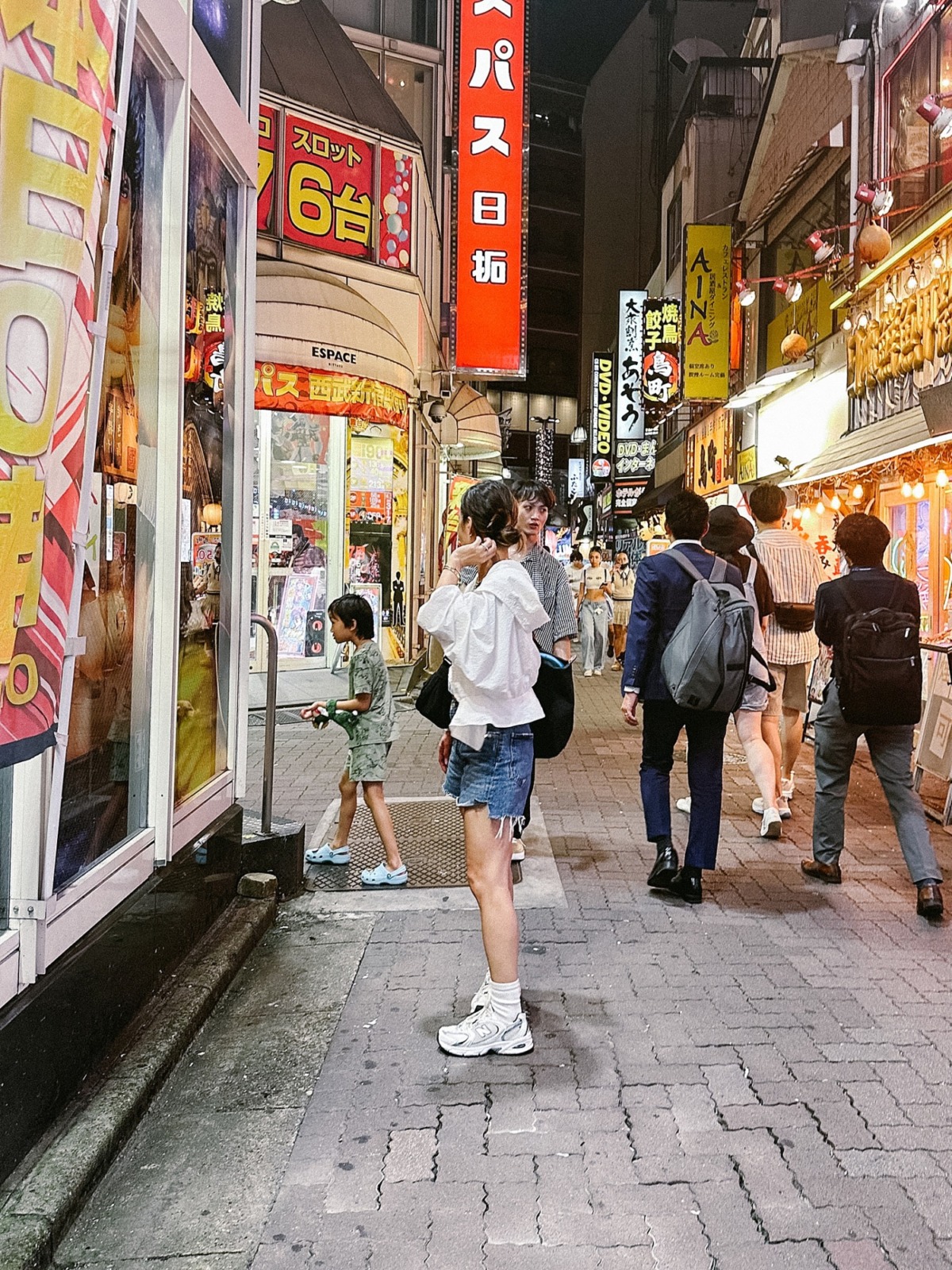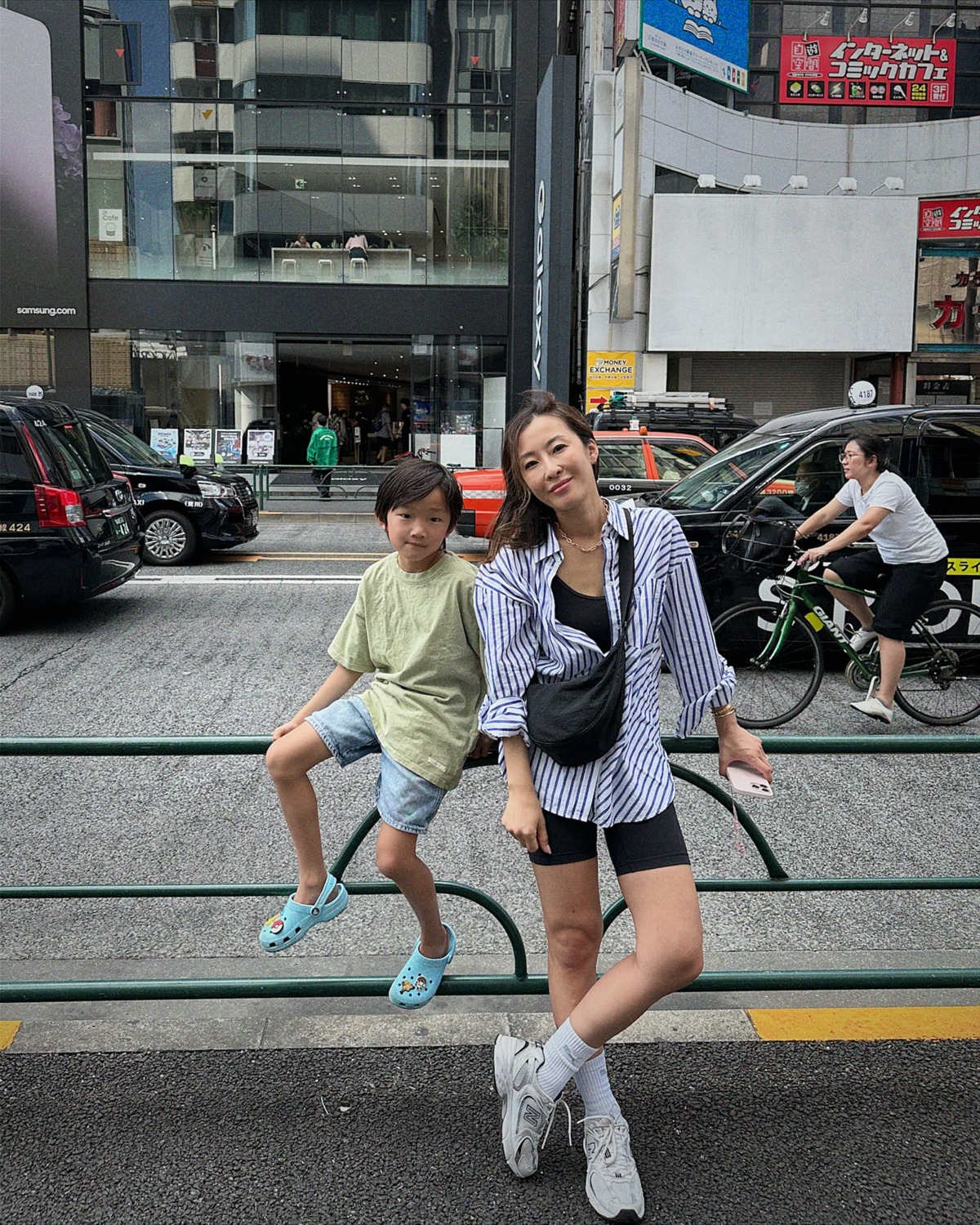 Tokyo, a vibrant metropolis where ancient traditions blend seamlessly with futuristic technology, is a fantastic destination for families with kids. This sprawling city offers a plethora of activities that cater to different interests and ages, making it one of the best places in Asia to explore with your little ones.
I was hesitant to visit Tokyo with all 4 kids but it helped that we were already in Korea, which means no need to adjust to the time difference and a 2.5 hour flight. We packed 1 large luggage and headed out to Tokyo from Incheon Airport for a 5-day trip.
With its highly efficient public transportations like subways and taxis, Tokyo is easy to navigate, ensuring that you can effortlessly reach its various attractions. From fun characters and robots to beautiful parks and unique experiences, Tokyo has it all.
With free currency exchange and translation apps and Google Lens, international travel seems accessible for families now more than ever.
Today, I'm excited to share a round-up of the best things you can do with your kids in Tokyo.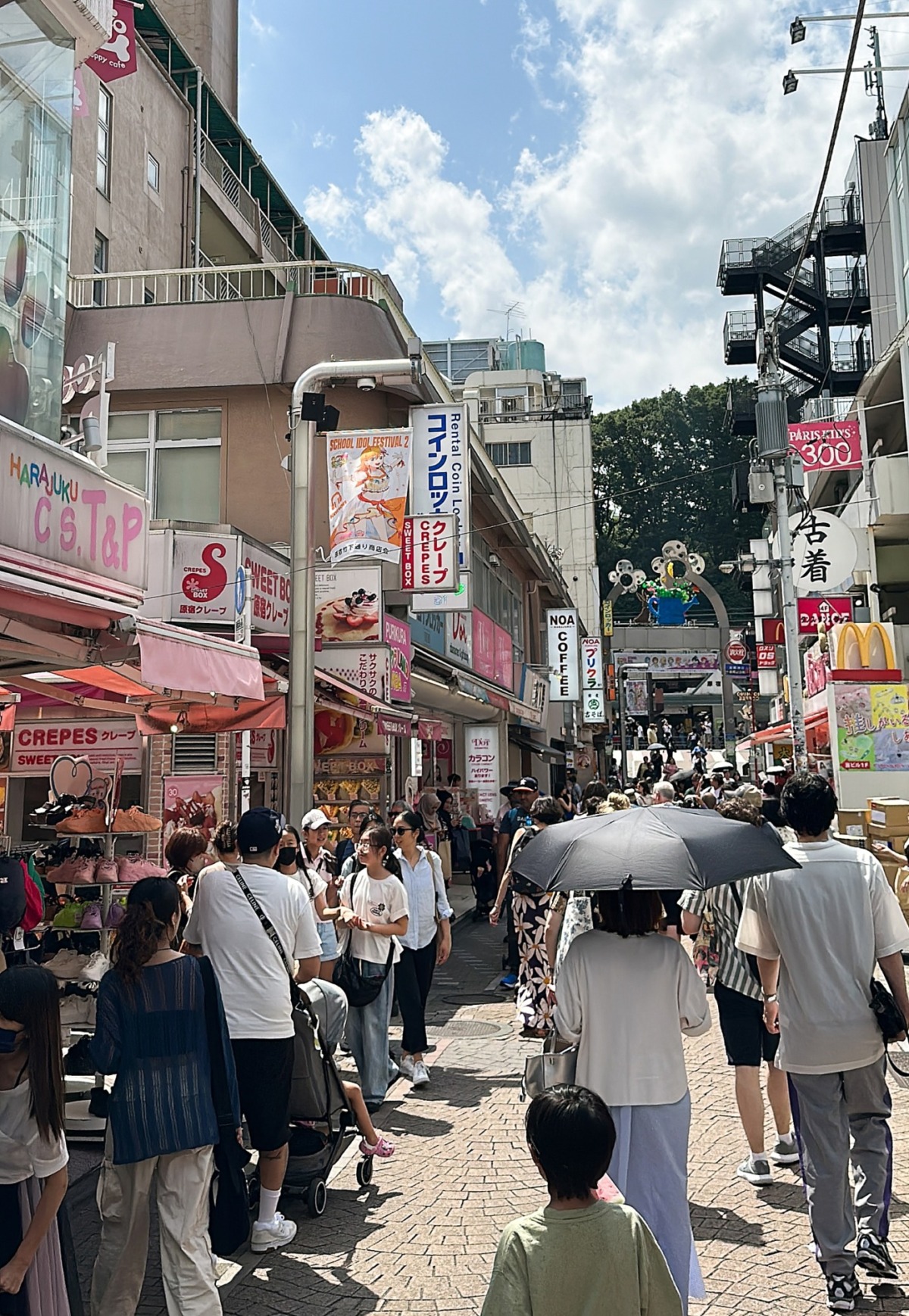 Best Things To Do In Tokyo With Kids
Tokyo's charm lies in its ability to provide something for everyone. There's something for every kind of traveler with kids.
Fun Things To Do in Tokyo: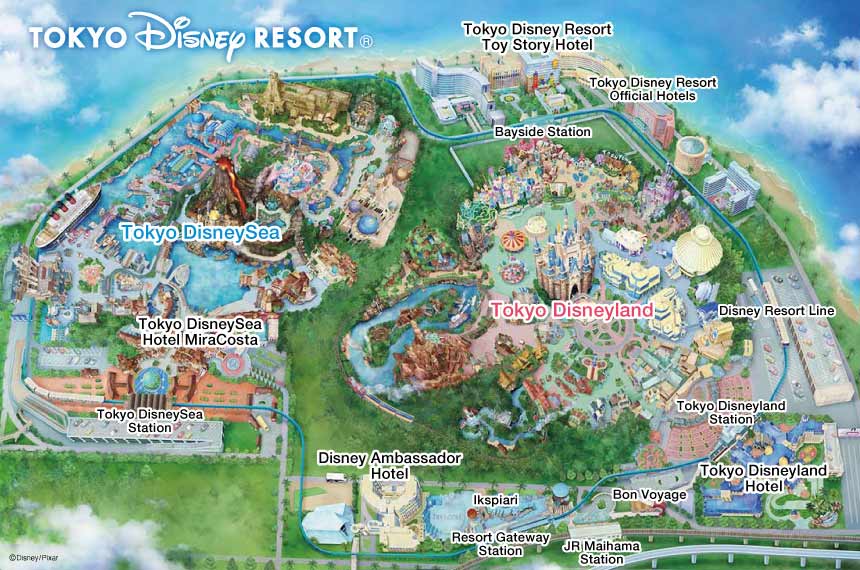 1. Tokyo Disneyland and Tokyo DisneySea: A trip to Tokyo with kids wouldn't be complete without a visit to these iconic theme parks. Immerse yourselves in the magic of Disney and explore various themed lands, meet beloved characters, and enjoy family-friendly rides.
From Cinderella's Castle to the aquatic wonders of DisneySea, the parks offer endless joy for visitors of all ages.
2. Legoland Discovery Center Tokyo: For fans of creativity and building, the Legoland Discovery Center is a dream come true. With interactive attractions, life-size Lego creations, and play zones, this indoor wonderland guarantees hours of fun and exploration.
3. Amusement Parks : Tokyo boasts several amusement parks like Tokyo Dome City and Yomiuri Land, where your family can enjoy thrilling rides and lively entertainment.
Additionally, don't miss the chance to take a ride on the iconic Tokyo Skytree, offering breathtaking views of the city.
Unique Things To Do in Tokyo:
4. Ghibli Museum: Studio Ghibli's enchanting world comes to life at the Ghibli Museum. Dive into the magical realms created by renowned animator Hayao Miyazaki, with life-size replicas of beloved characters, immersive exhibits, and charming architecture. Make sure to book your tickets in advance, as they often sell out quickly.
5. Museum of Emerging Science: Stimulate your children's curiosity with a visit to the Museum of Emerging Science. This hands-on museum features interactive exhibits that showcase cutting-edge technology and scientific concepts in a way that's engaging for kids and adults alike.
Free Things To Do in Tokyo:
6. Ueno Park: Escape the bustling city and enjoy the serenity of Ueno Park. With open spaces, serene ponds, and seasonal events, such as cherry blossom viewing in spring, it's the perfect spot for a relaxing family picnic.
7. Asakusa: Wander through the historic streets of Asakusa, where you can visit the Senso-ji Temple and Nakamise shopping street. The area is rich in Japanese culture and provides a glimpse into Tokyo's past.
Non-Touristy Things To Do in Tokyo:
8. Yanaka Ginza: Discover the charm of Yanaka Ginza, a traditional shopping street where you can explore local shops, sample street food, and experience a quieter side of Tokyo away from the crowds.
9. Yanaka Cemetery: While it might sound unconventional, a visit to Yanaka Cemetery offers a unique opportunity to learn about Japanese history, culture, and art through its stunning gravestones and memorials.
Active Things To Do in Tokyo:
10. Tokyo Bay and Water Activities: Head to Tokyo Bay for a range of water-based activities, from boat cruises to kayaking. Enjoy the waterfront views and the chance to see iconic landmarks from a different perspective.
11. Biking Adventures: Rent bikes and explore Tokyo's scenic spots, such as the Imperial Palace East Gardens or the Sumida River waterfront. It's a fun and active way to discover the city together.
You can find a bike tour here more suitable for older kids.
Anime Things To Do in Tokyo: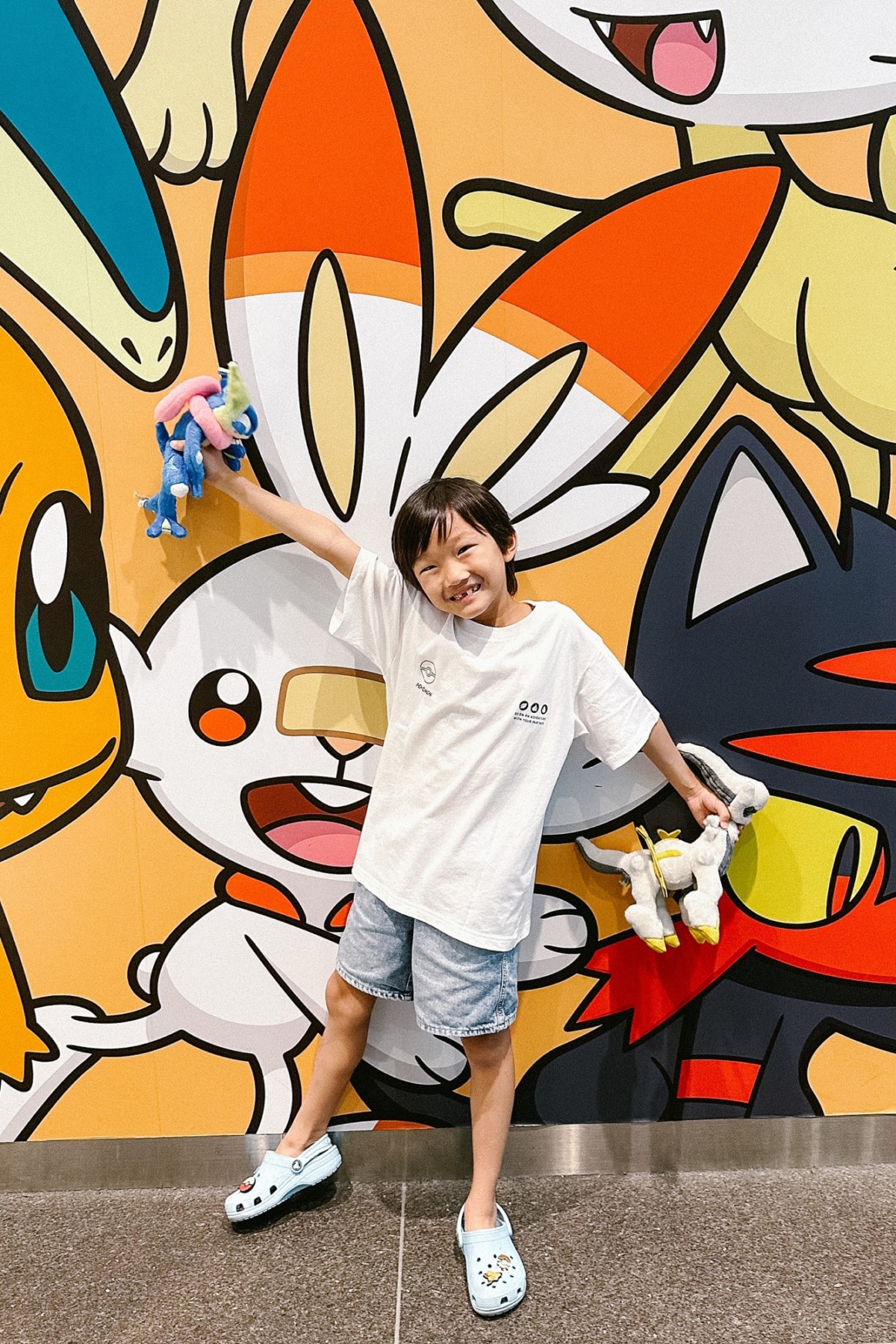 12. Akihabara: Anime enthusiasts of all ages will adore Akihabara, Tokyo's electronics and anime district. Explore multistory stores filled with collectibles, figurines, manga, and electronics.
13. Pokémon Center: Visit the Pokémon Center in Ikebukuro or other locations around the city, where your kids can indulge their love for the iconic franchise through merchandise, games, and interactive experiences.
My son is a huge Pokémon fan and this was the highlight of our trip. You can read all about it here.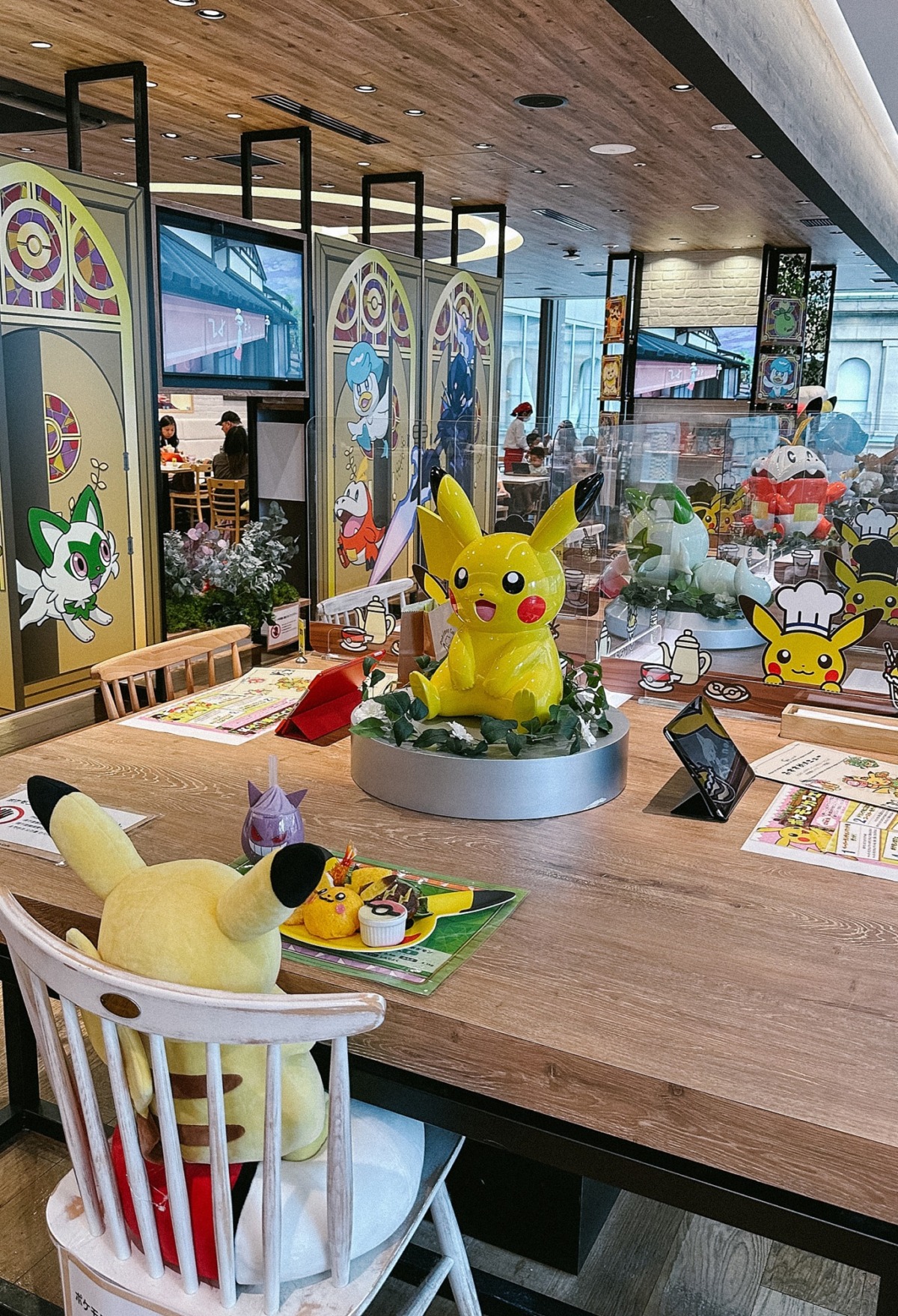 Cultural Things To Do in Tokyo:
14. Edo-Tokyo Museum: Learn about Tokyo's history at the Edo-Tokyo Museum, where immersive exhibits bring to life the city's transformation from a small fishing village to a bustling metropolis.
15. Kabuki-za Theater: Introduce your family to traditional Japanese performing arts by attending a kabuki performance at the Kabuki-za Theater. The elaborate costumes, dramatic storytelling, and vibrant atmosphere are sure to captivate all ages.
Futuristic Things To Do in Tokyo:
16. Robot Restaurant: Step into a futuristic wonderland at the Robot Restaurant in Shinjuku. With colorful performances featuring robots, lasers, and dazzling lights, it's an experience unlike any other.
(This restaurant's re-opening is temporarily postponed, please check back for re-opening dates.)
17. TeamLab Borderless: Immerse yourselves in digital art at TeamLab Borderless, an interactive museum where technology and creativity blend seamlessly to create mesmerizing installations.
Hello Kitty and Kawaii Things To Do in Tokyo: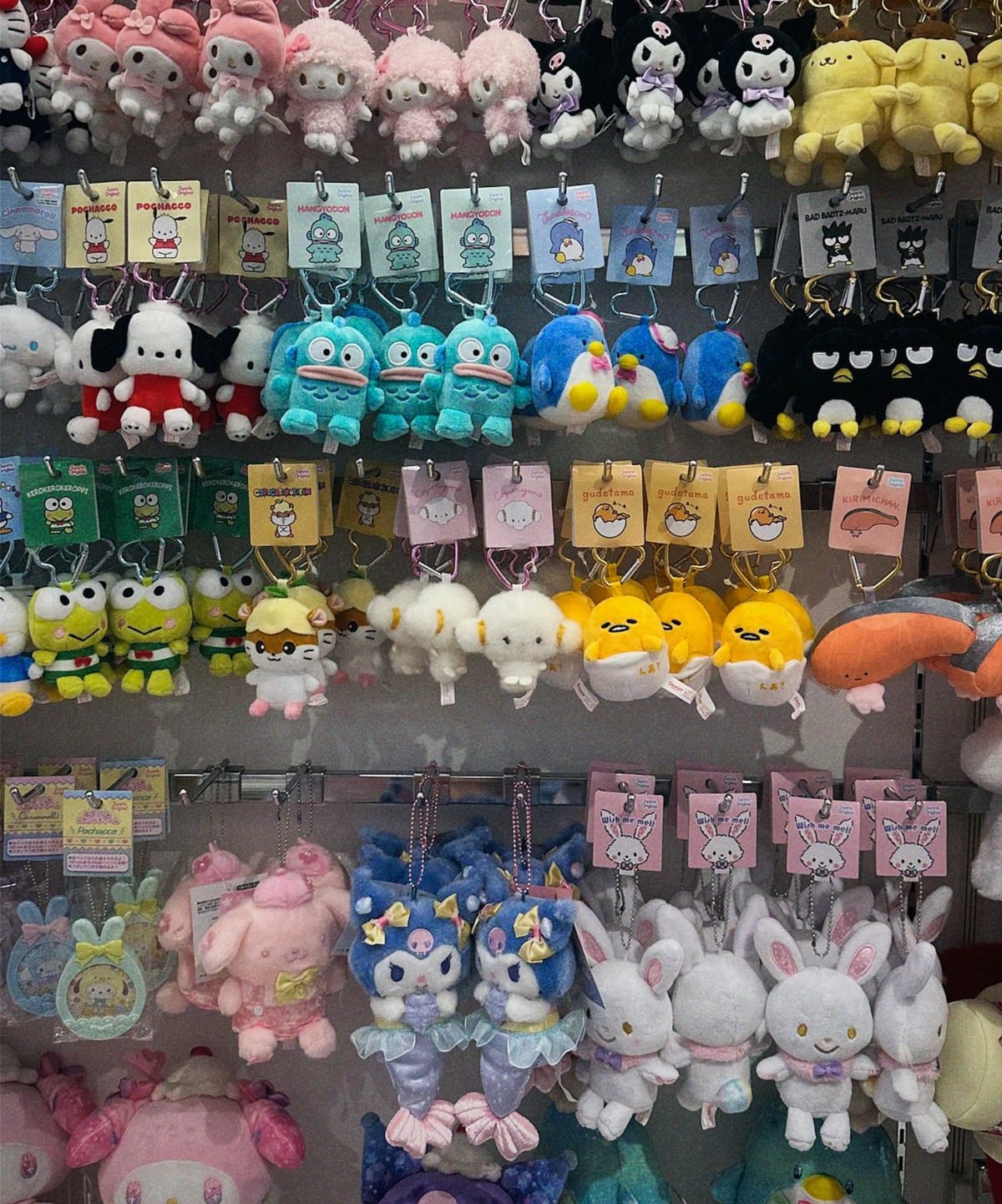 18. Sanrio Puroland: For fans of all things cute and kawaii, Sanrio Puroland is a paradise. Meet Hello Kitty and her friends, enjoy adorable shows, and explore a world of cuteness.
19. Harajuku: Explore the vibrant neighborhood of Harajuku, known for its kawaii fashion and shops. Takeshita Street is a hub of quirky boutiques and colorful treats that your kids will adore.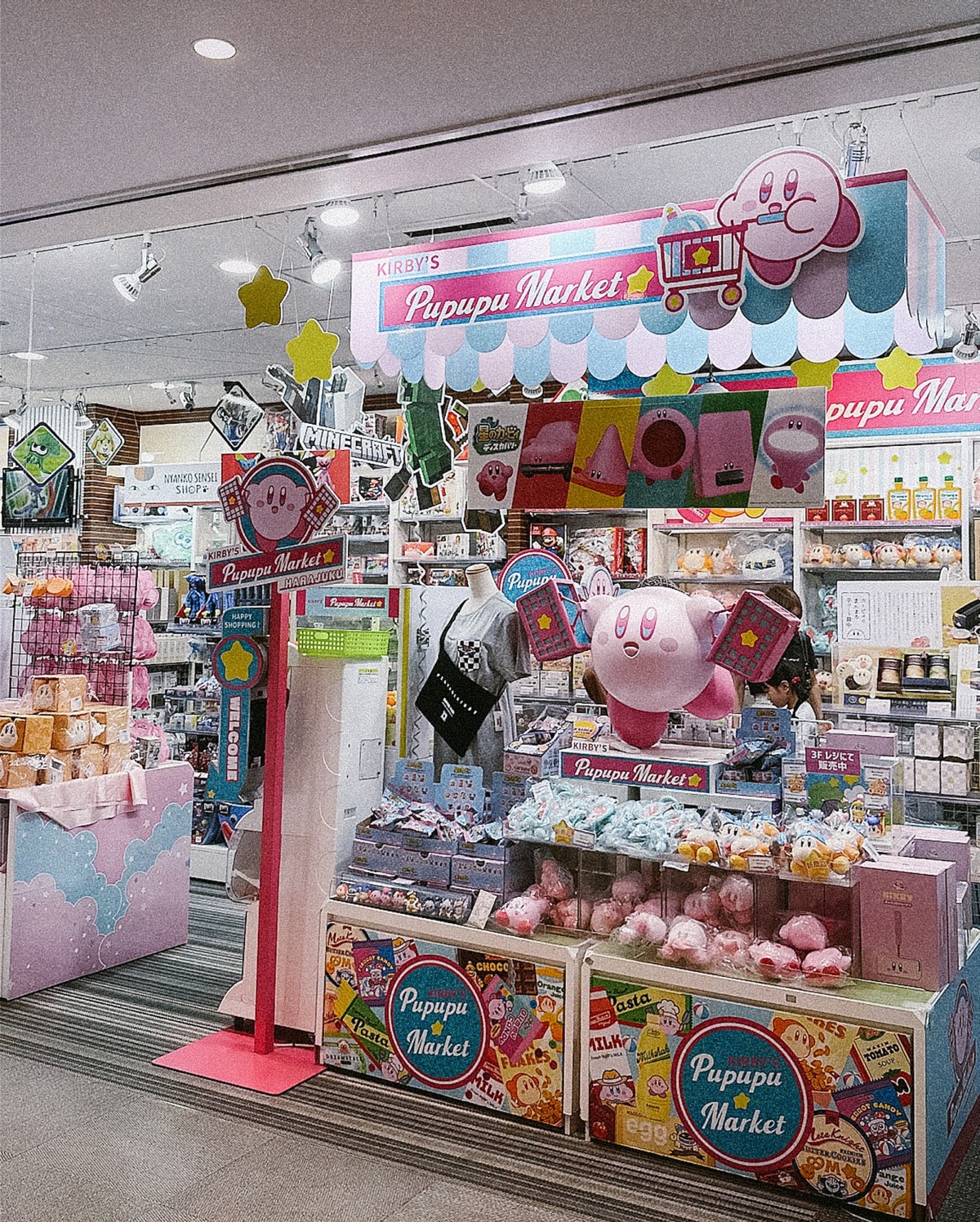 20. Kiddyland: Nestled in the heart of Tokyo, Kiddyland stands as a haven for toy enthusiasts of all ages.
As one of Tokyo's premier shopping destinations, Kiddyland boasts an extensive collection of the latest and most sought-after toys, ensuring an unforgettable experience for families and collectors alike.
From plushies to action figures, board games to exclusive character merchandise, Kiddyland's diverse selection caters to a wide range of interests.
Whether you're a die-hard fan of anime icons like Hello Kitty and Pikachu or searching for the perfect souvenir to commemorate your Tokyo adventure, Kiddyland's whimsical shelves have you covered.
This blog post only offers a glimpse of the endless possibilities awaiting you in Tokyo. Keep in mind that the best time to visit may vary depending on your interests and the activities you want to experience. It's advisable to plan ahead and book tickets in advance for popular attractions to ensure a smooth and enjoyable visit.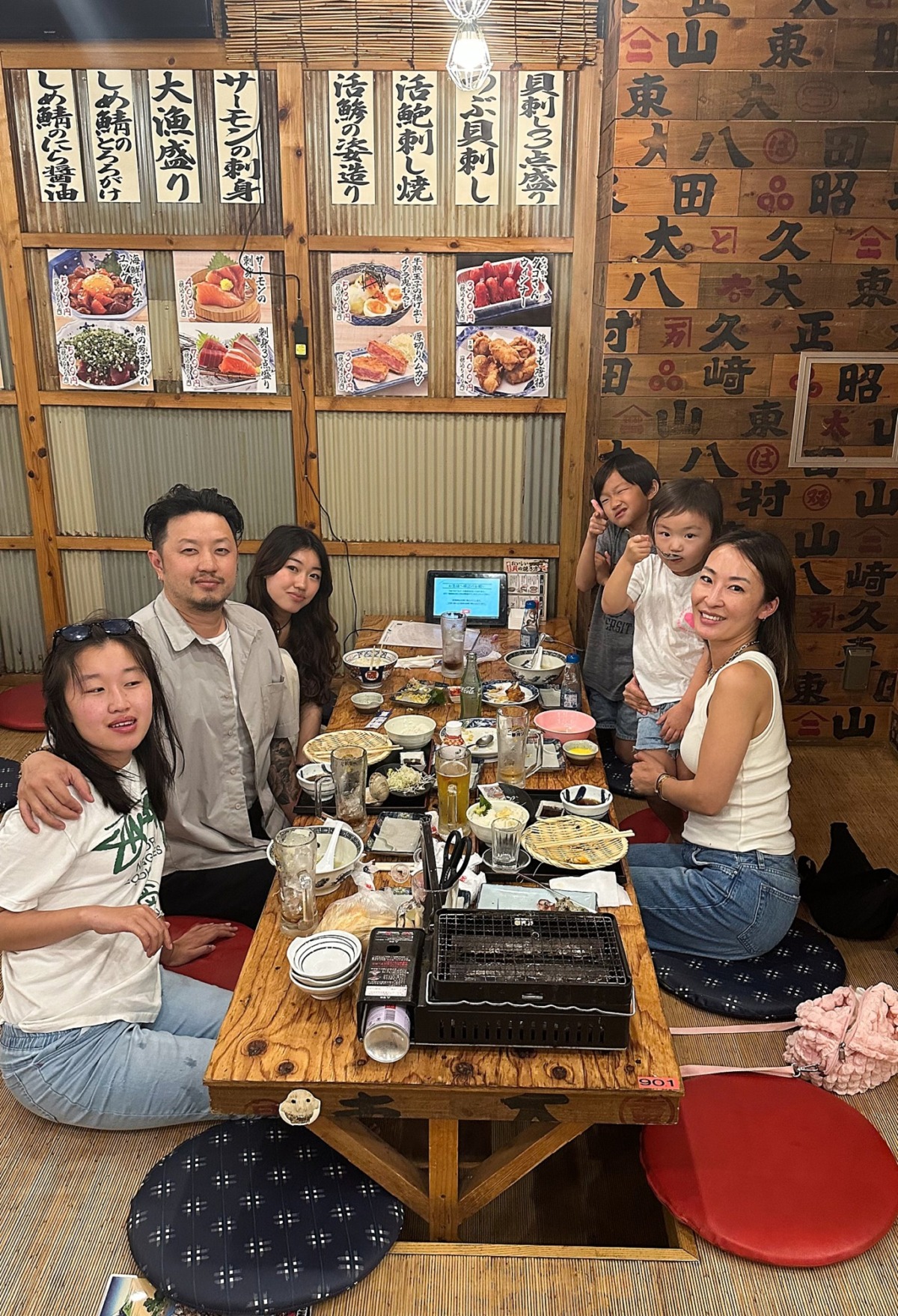 Before you embark on your Tokyo adventure, make sure to check the weather forecast, pack essentials, and refer to my post on flight essentials for helpful tips on making your journey comfortable and stress-free.
As you explore Tokyo with your kids, you'll be enchanted by the city's blend of modernity and tradition, providing a rich and diverse experience that caters to all ages. From the magical worlds of theme parks to the educational and captivating museums, Tokyo offers an unforgettable journey for families seeking adventure and discovery in the heart of Japan.